Peanut-Free Lunch Box Ideas:
I posted recently a HUGE round-up post of Lunch Box ideas that I used all of last school year when packing Kye's lunch.
Britt felt very left out at the start of this school year.
Kye got both a new book bag and lunch box for school and Tess required a book bag for her class as well.
In Britt's age class they use tote bags which just aren't as fun and because her school is only half a day, she didn't need a lunch box either.
I was over the moon thrilled when Personal Creations reached out to me and offered to send us a free lunchbox!
Britt got to go through their awesome collection of choices and choose the one she liked best.
My sweet girl picked herself out a yummy cupcake design and they personalized it with her name! SO CUTE and awesome quality!
Britt's school has a monthly event called "Lunch Bunch" where you can pay and the kids can stay an extra hour to eat lunch with their friends.
It's not something we usually partake in because a) why spend more money than I already am for her tuition and b) it puts us late for nap time!
BUT Kye's lunch is now later and it's a harder time for me to be able to go eat with him so having her stay for her Lunch Bunch time allowed Tess and I to visit big brother and allowed Britt the opportunity to use her new lunch box!
Britt's school is peanut-free.
I've never had to worry about that with Kye in our public school but thinking about what to pack for her lunch got me brainstorming ideas for options for when kids need a packed lunch in a peanut butter-less school.
Here's some ideas I came up with!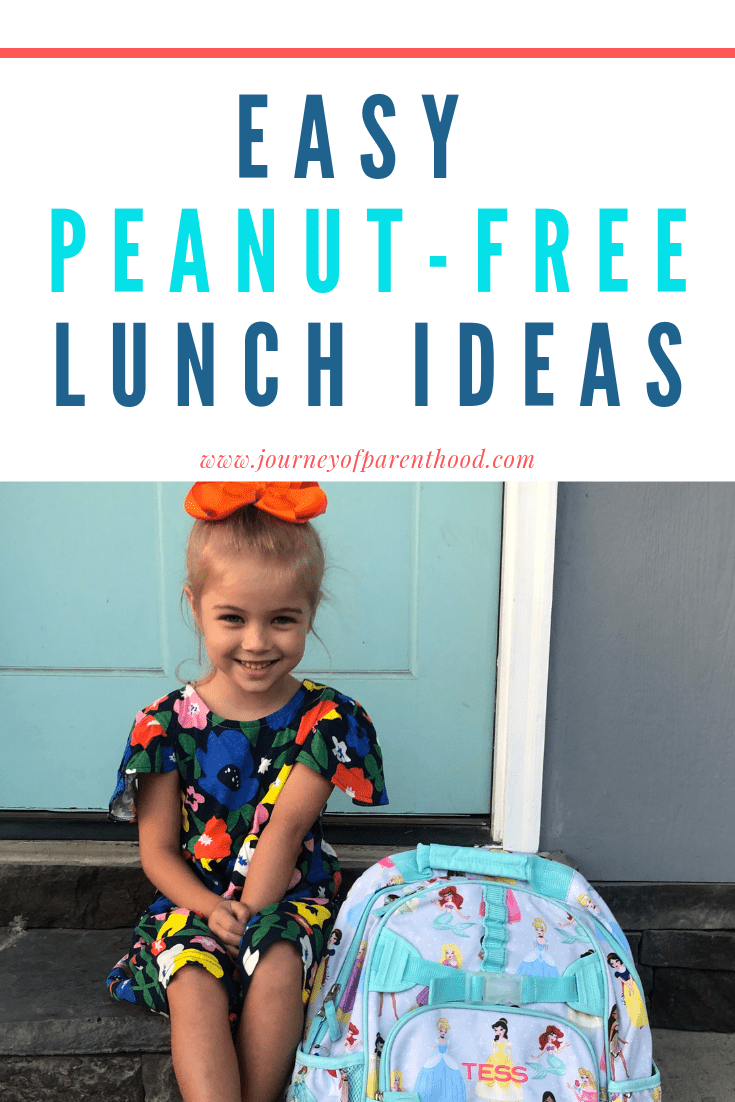 Big girl so excited!
Lunch Idea 1: Wheat wrap with ham and cheese, Veggie chips, carrot muffin, blueberries, Advocare vitamin and squeeze yogurt
I also love to include a little Christ-reminder note for Kye (Britt can't read yet). You can download the FREE lunch notes here!
Lunch Idea 2: Wheat bread with ham and cheese, orange, watermelon, carrots and Nutella (Britt's school is not completely nut free, just peanut-free so Nutella is okay, check with your child's school to make sure before packing!), Advo vitamin, fruit n yogurt snack, and fruit strip
Lunch Idea 3: Chicken pocket, pretzels, blueberries, watermelon, Fruit and Veggie Mash-Up, vitamin, fruit and veggie shredz. 
Lunch Idea 4: Mac and Cheese Muffins, yogurt smoothie, strawberries, vitamins, mix of pretzels, raisins, yogurt raisins, marshmallows and choc chips, and fruit strip. 
Lunch Idea 5: Sausage biscuit, cheese stick, carrots and Nutella, grapes, applesauce, candy treat, vitamin.
Lunch Idea 6: Breakfast Burrito, pumpkin muffin, watermelon and pineapples, yogurt raisins, fruit snacks. 
Lunch Idea 7: Chicken fingers, apple sauce, pears, go-gurt, vitamin, and homemade granola bar
I went with the sausage biscuit idea for Britt's big day! She LOVES sausage biscuits so I knew it'd be a nice surprise for her and I did a little note that I knew she'd understand 🙂
Sidenote but I LOVE these cooler packs, fit perfectly in lunch boxes! 
These are also the containers I use to pack the lunches, super easy to clean and fit great with no leaks!
Packed and ready to go!
Britt was THRILLED to spend Lunch Bunch with her friends at school and she especially loved getting to carry her new, personalized, lunch box. My big girl!
Thanks so much again to Personal Creations for the adorable lunch box, before I know it Tess will be getting one too 🙂