One of my goals for 2018 was to be caught up closer to real time with the blog and I'm getting close to being there! Since we traveled so much in November and in order to help me get caught up I'm again combing all the individual recaps into one big one for the month 🙂
Britt's big goal for 2018 was to be brave for her flu shot and she got her chance early in the month of November. We went as a family to the appointment (I took the kids solo last year and it was a NIGHTMARE). We were SO PROUD of ALL of the kids. They did great being brave and tough, even Spear. He didn't cry! Tess had the hardest time but was still a massive improvement over last year. I think all of our talk and focus on it helped and Daddy being there helped too 😉
We were super, super proud of Britt for achieving her goal and not crying or freaking out whatsoever for the shot, but most importantly she was proud of herself. It feels GOOD to achieve goals!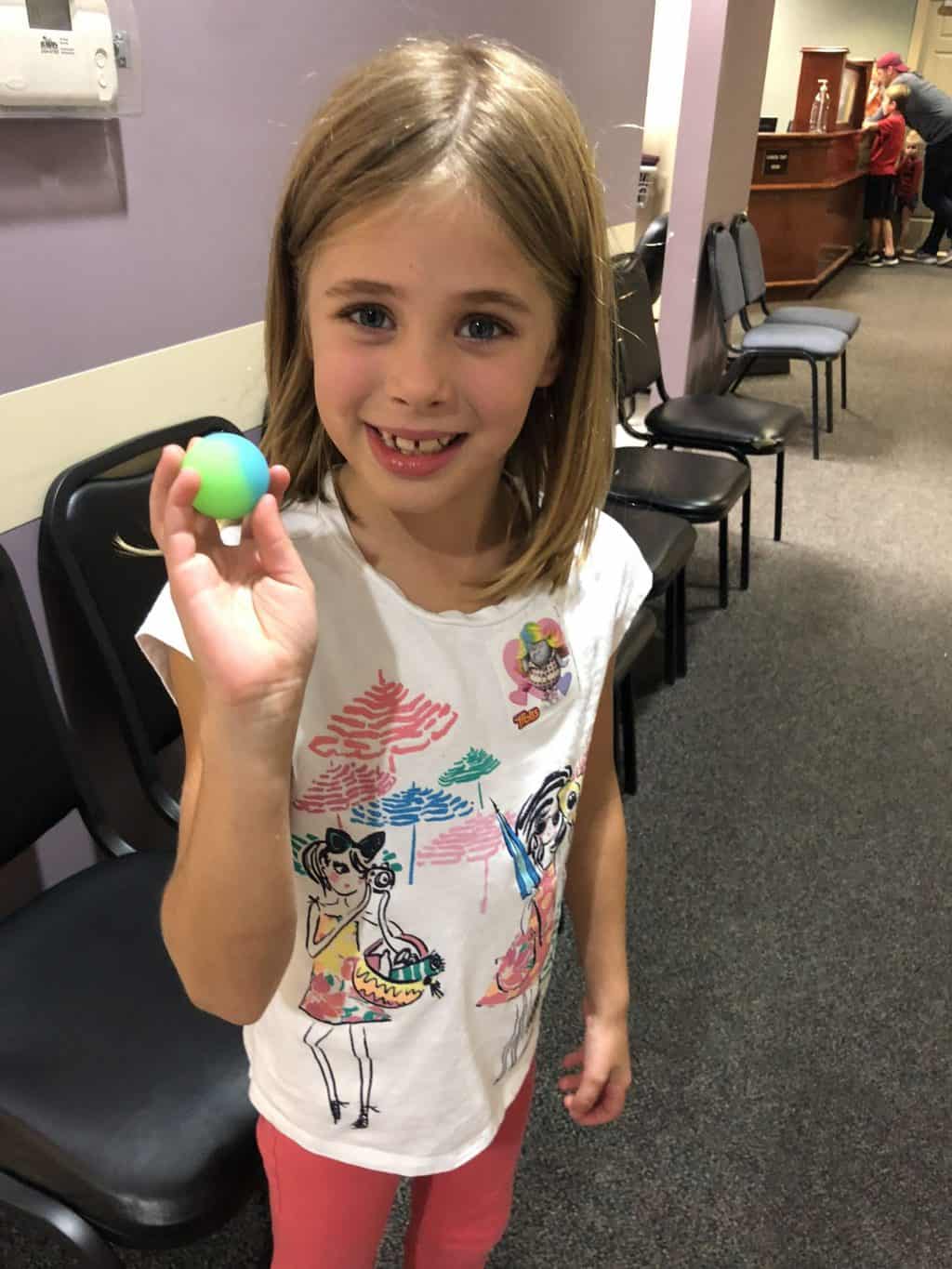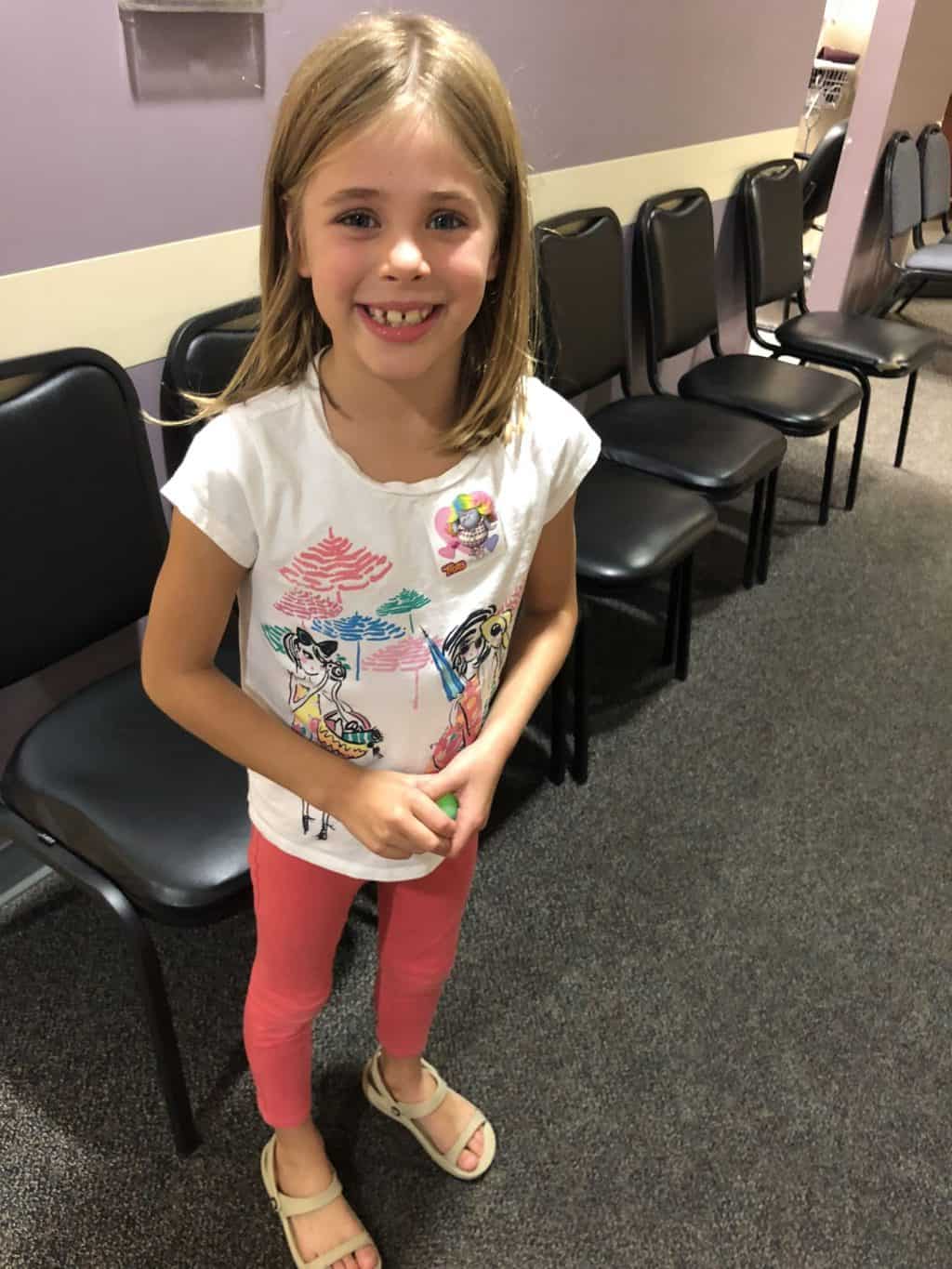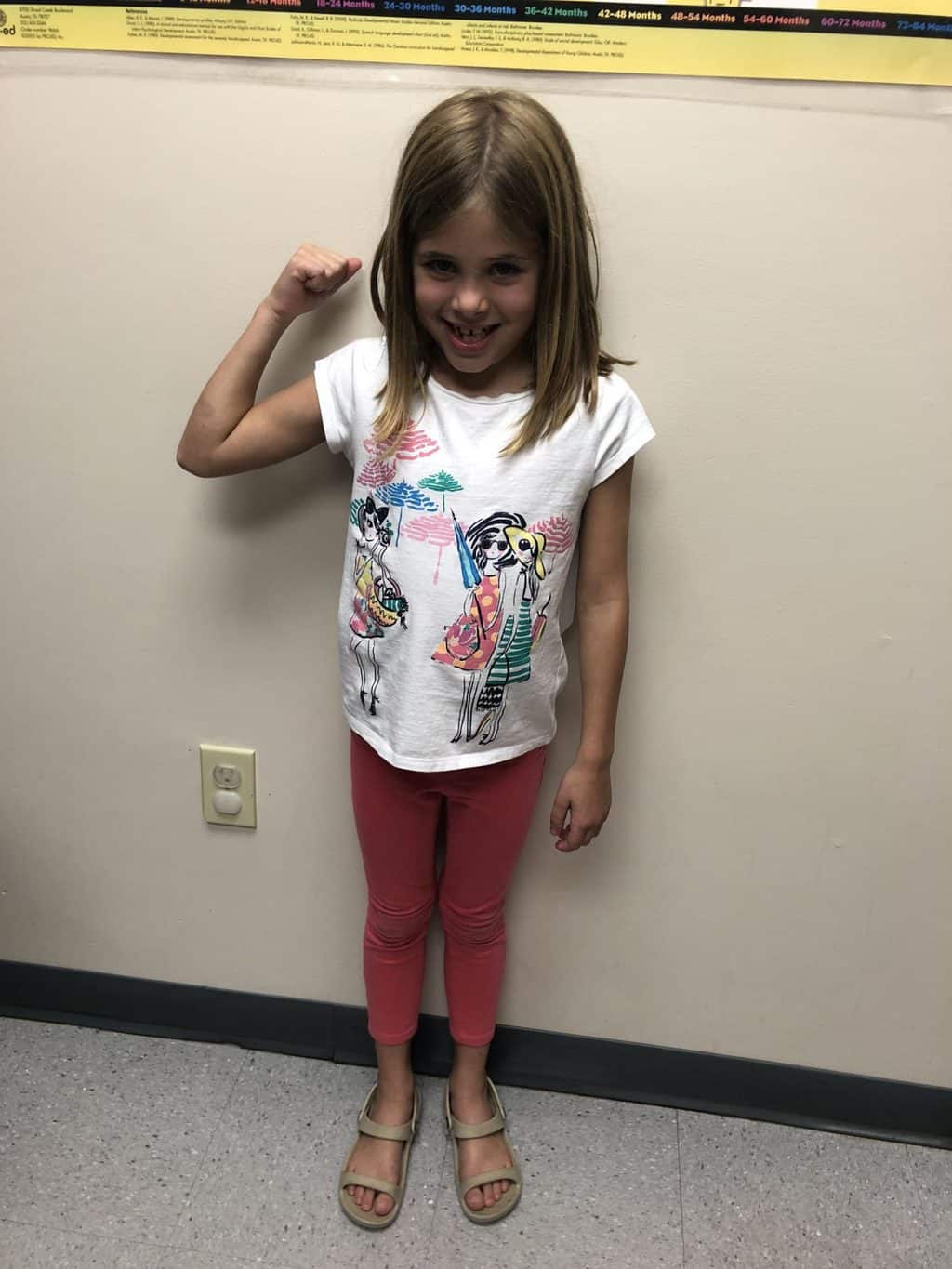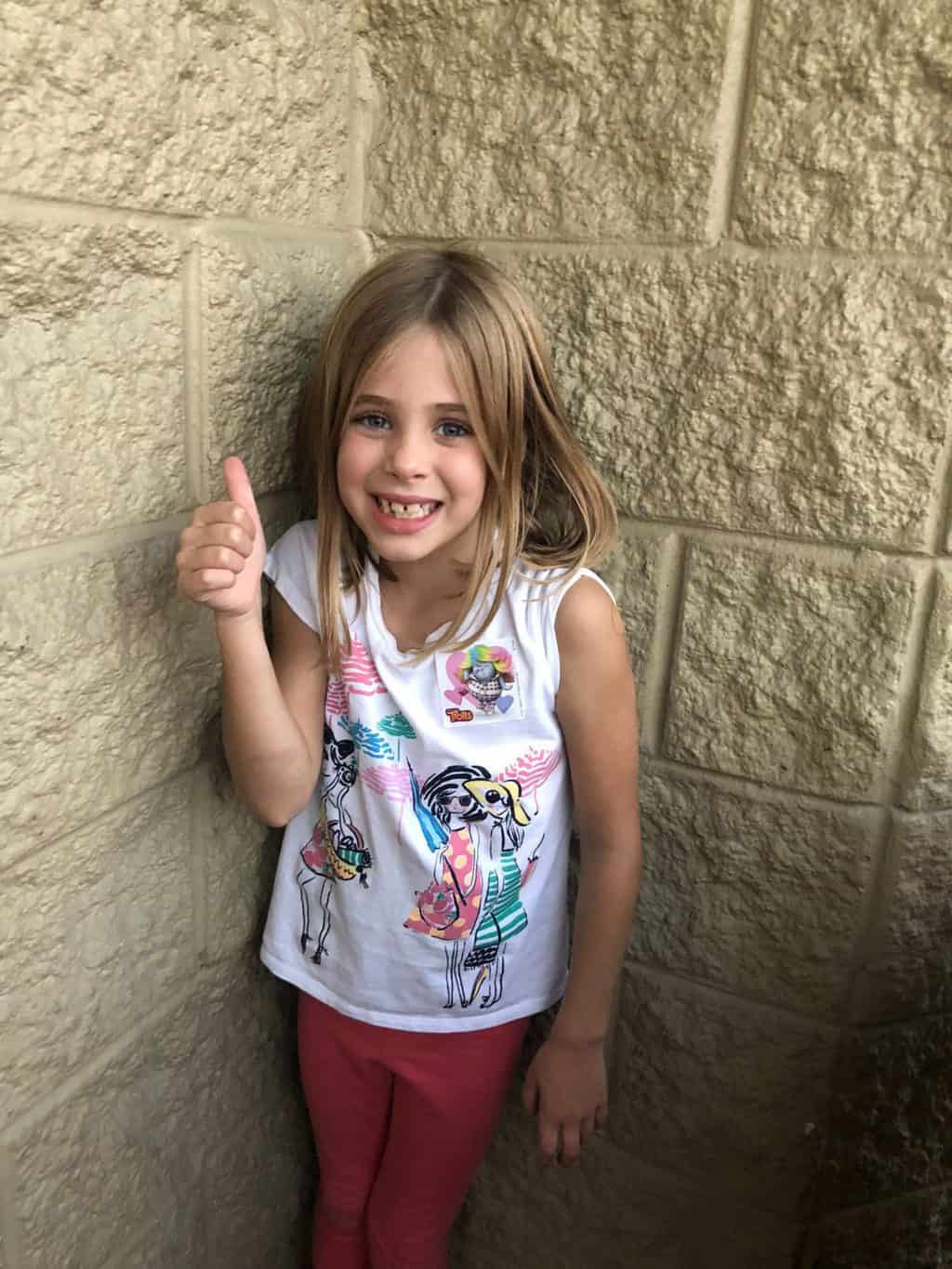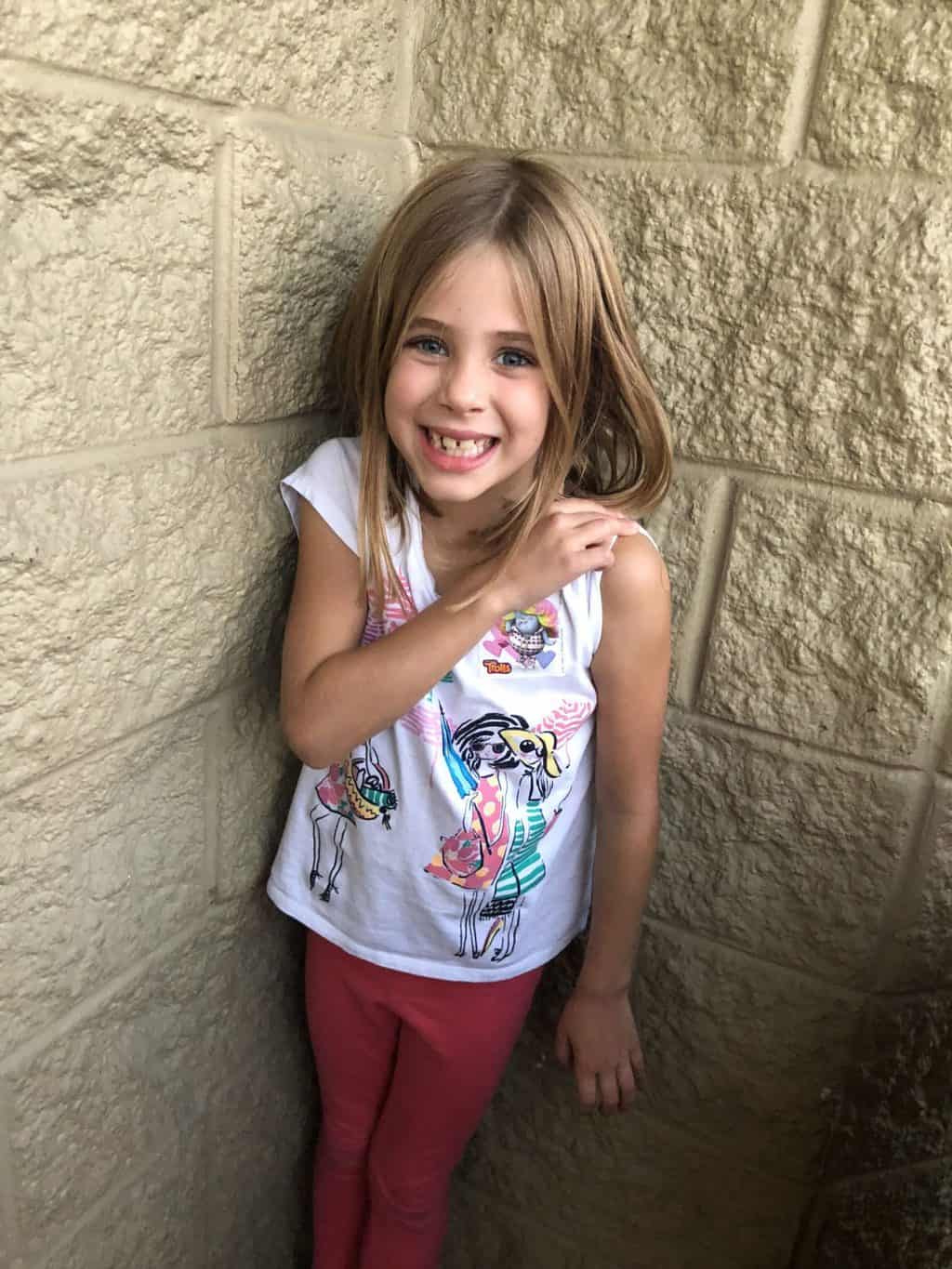 Tough kids!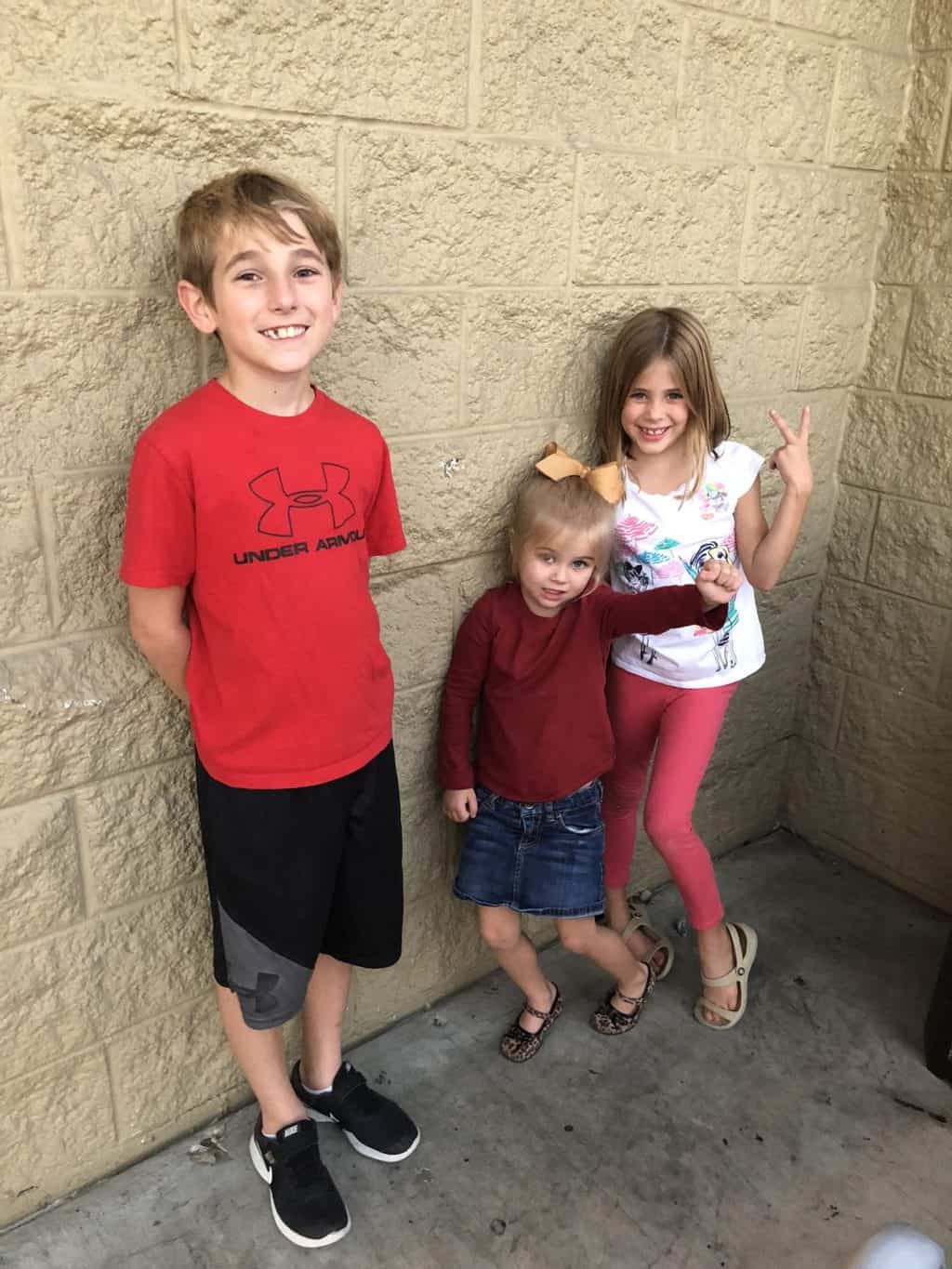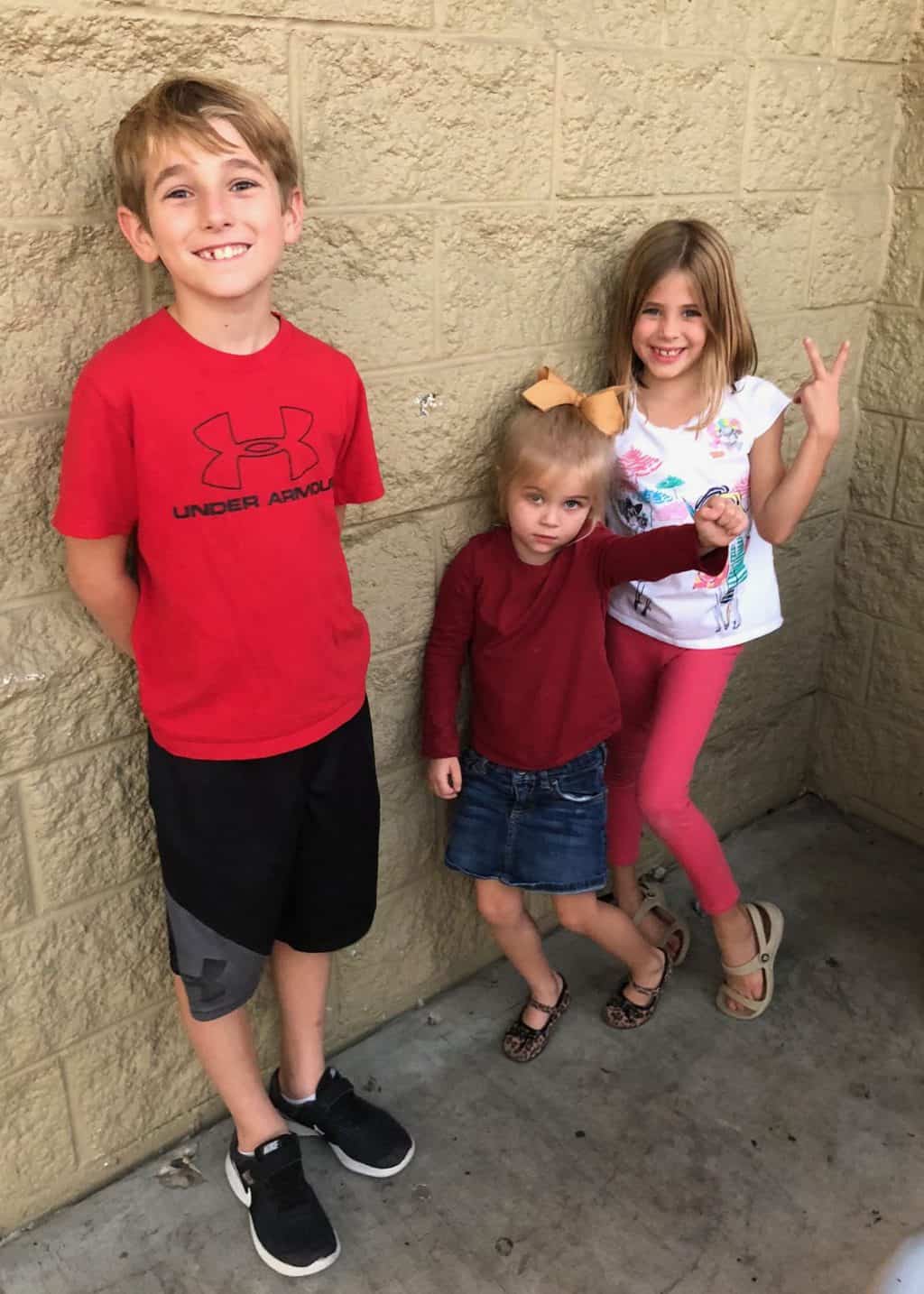 We always get together with Katie to celebrate our birthdays and I asked if she minded waiting till the end of November to celebrate my birthday so as my gift she could help me wrap some presents haha! She was down and she brought MOCHI! I'm SO pumped that our local Publix now carries it!!! It did NOT disappoint!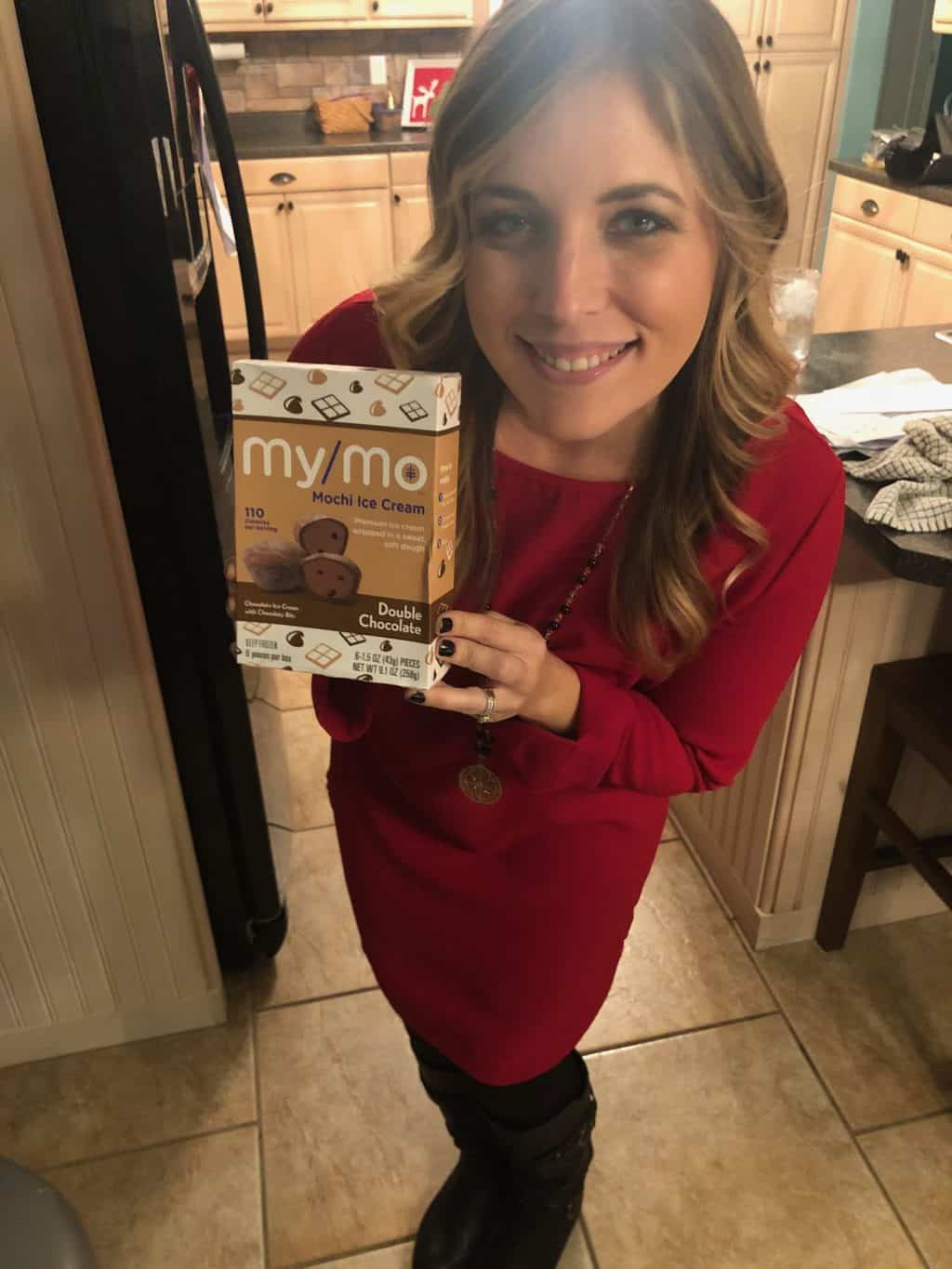 Our kids all ADORE Aunt Katie. Bless her heart because they practically attack her when she's over and they are constantly pulling her in every direction. It's really precious the bond our good friend shares with our babies 🙂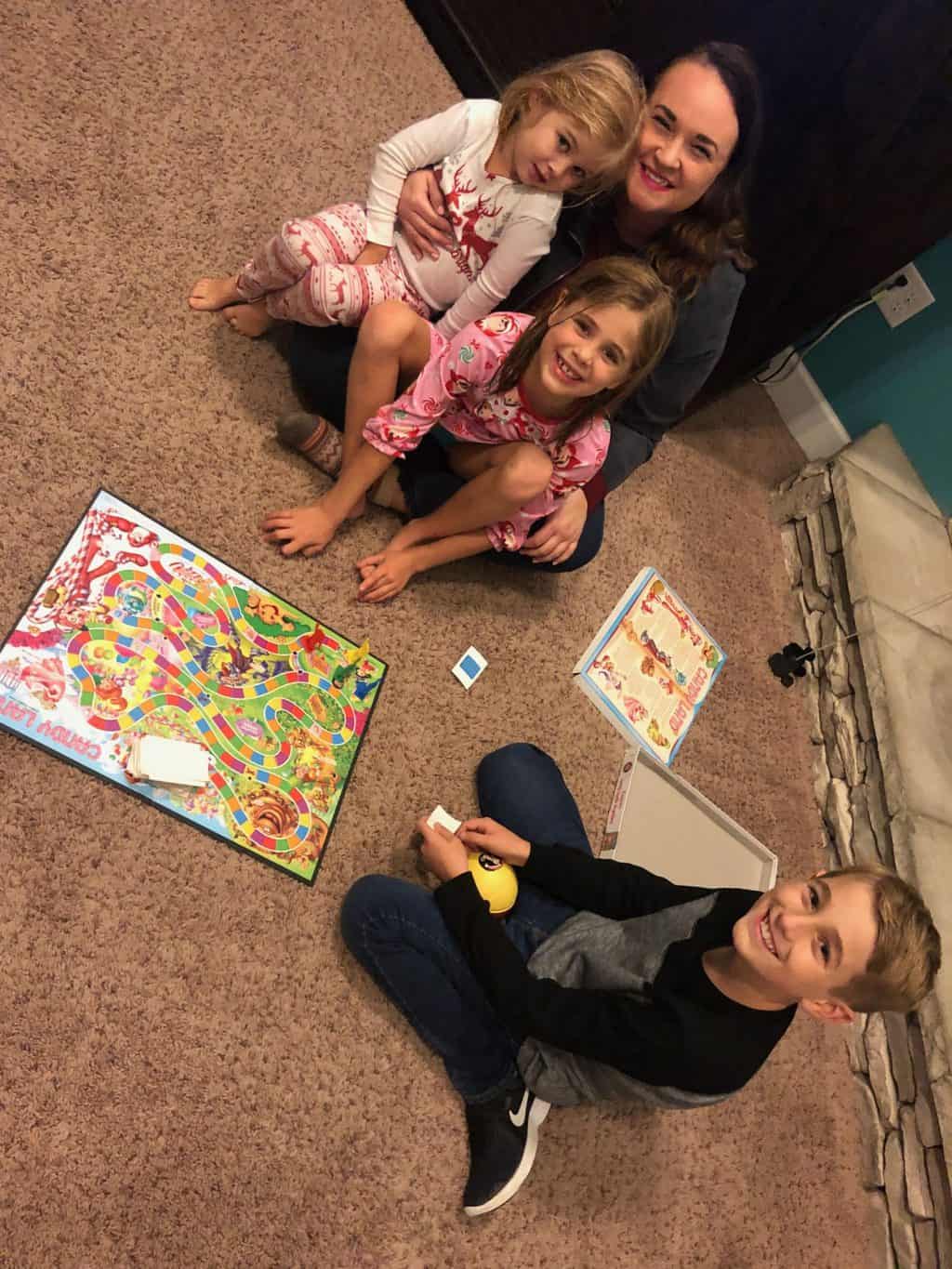 Speaking of good friends I was super jealous that Zach got to go up near Atlanta to work and got to see one of my longtime friends, Amanda! We were in elementary school together and I wish I could have seen her too and visited and seeing that precious baby bump!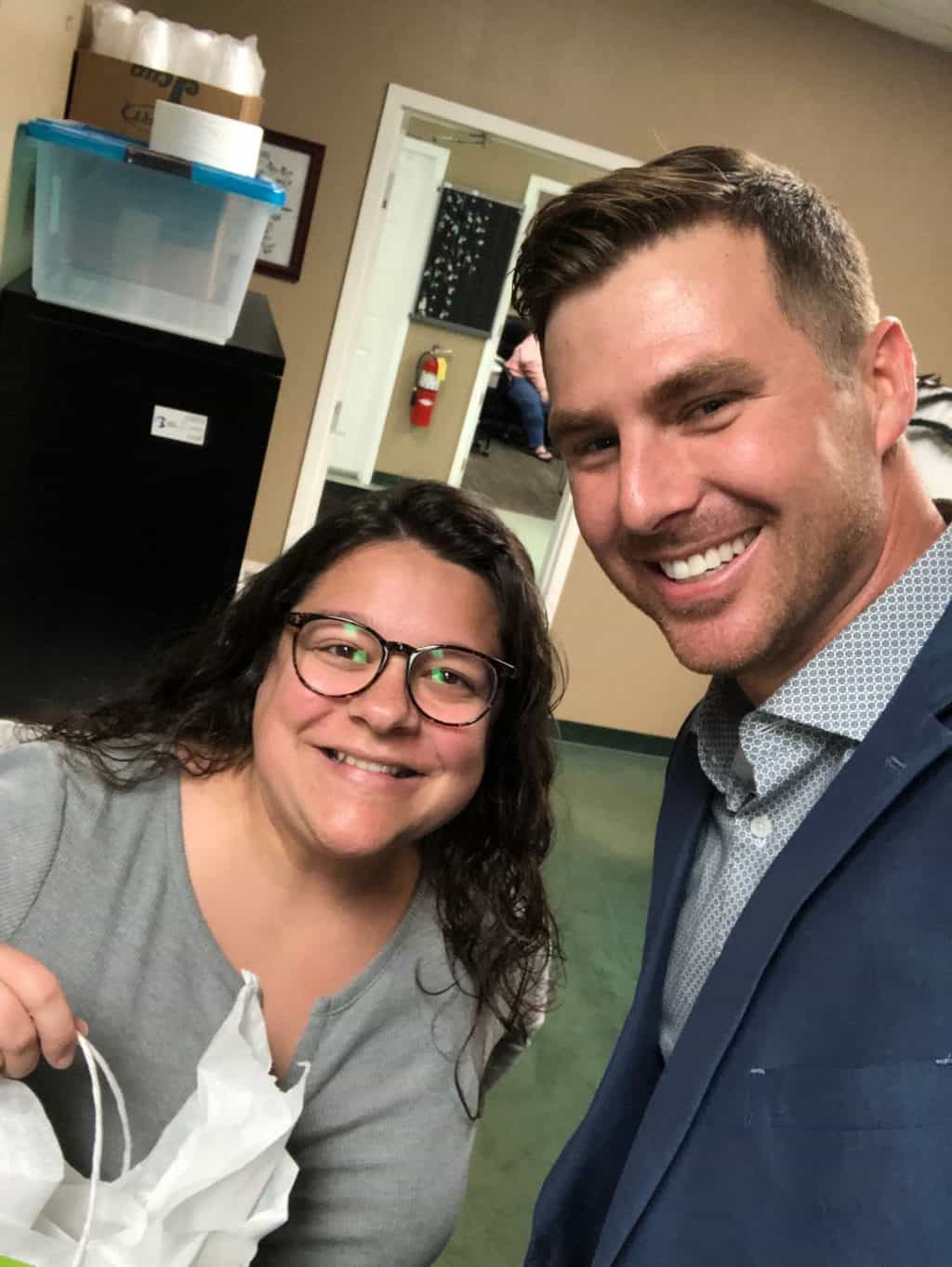 While Zach was getting to visit my buddies…I was solo mommin' it at Target with three kids while Britt had gymnastics!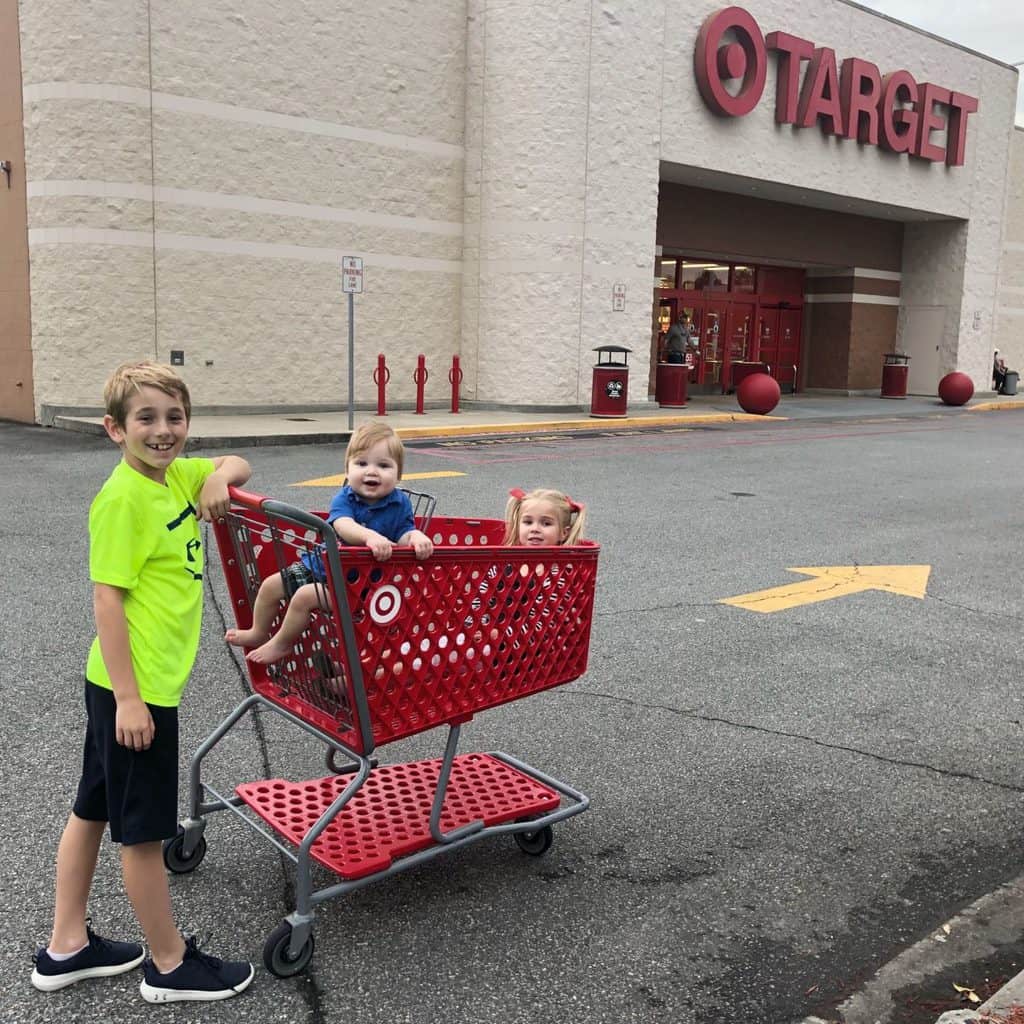 It's tough getting dinner made when I have to both take and pick up Britt from gymnastics so we decided to try out Panera as they had a kids night. It was a tad crazy and one of those times where I just had to embrace the crazy and roll with it. A few people even came up and complimented me for facing a meal out solo with four kids haha. We enjoyed it though!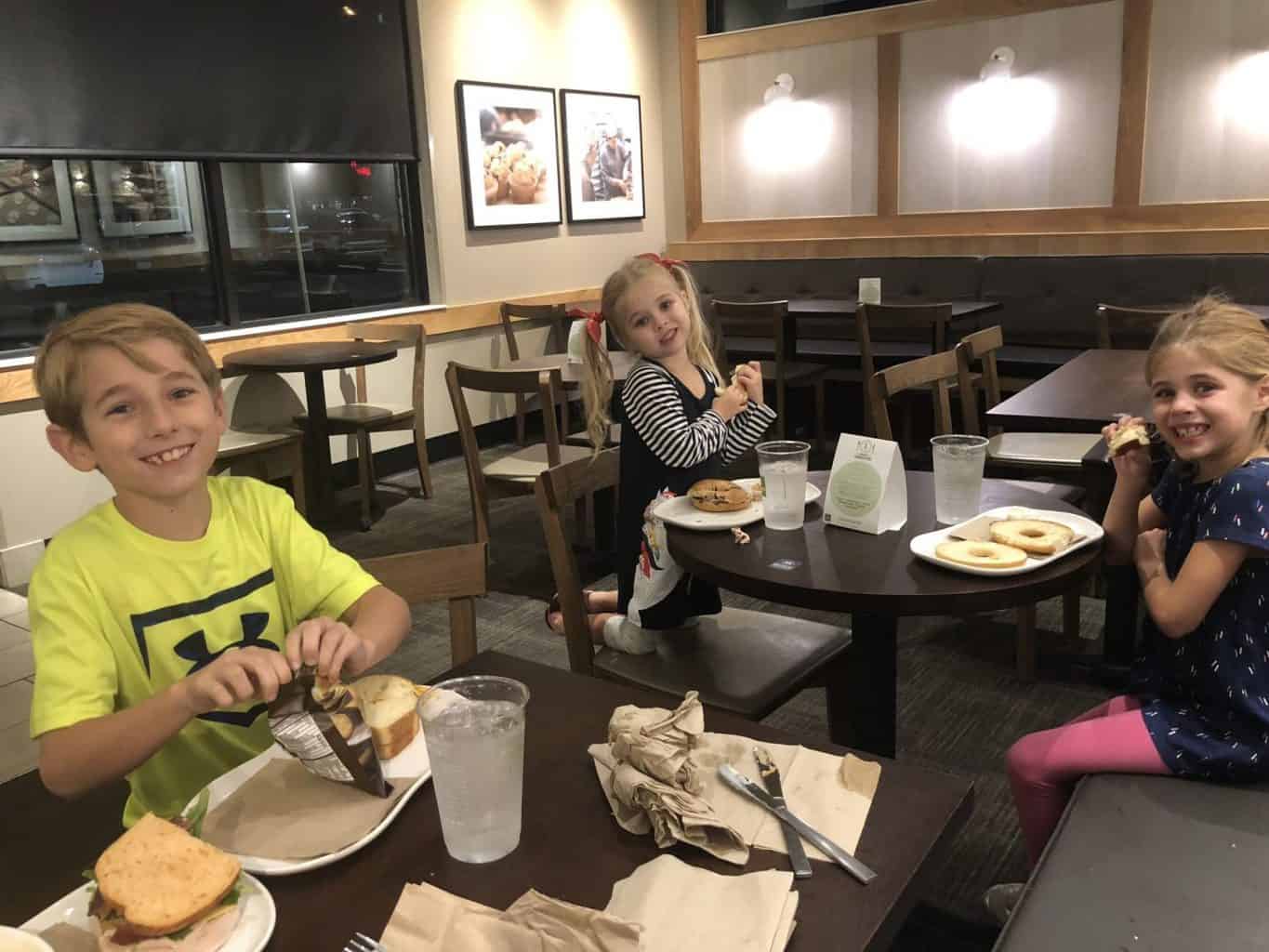 Found a lizard in our house! Hello new pet 😉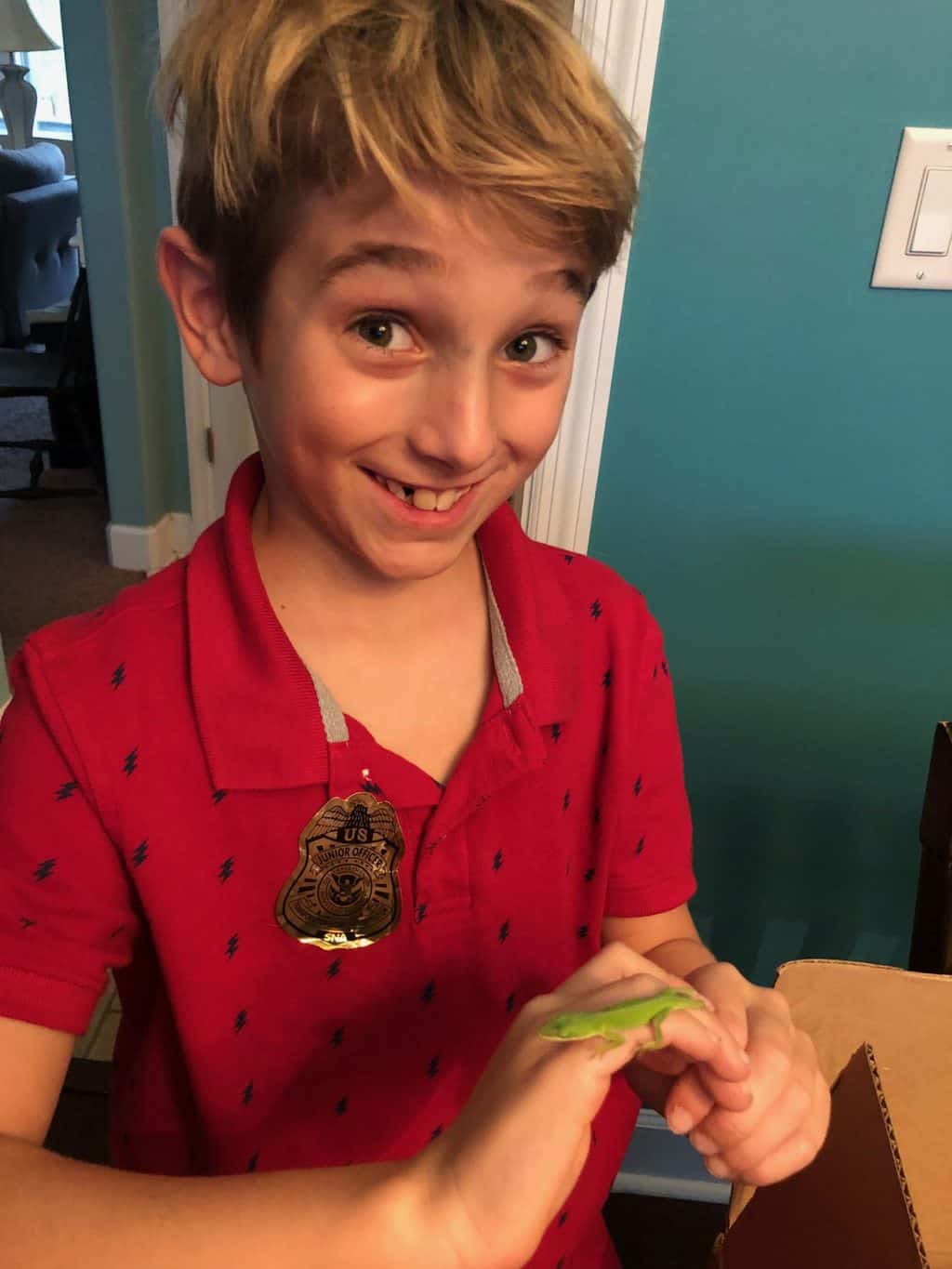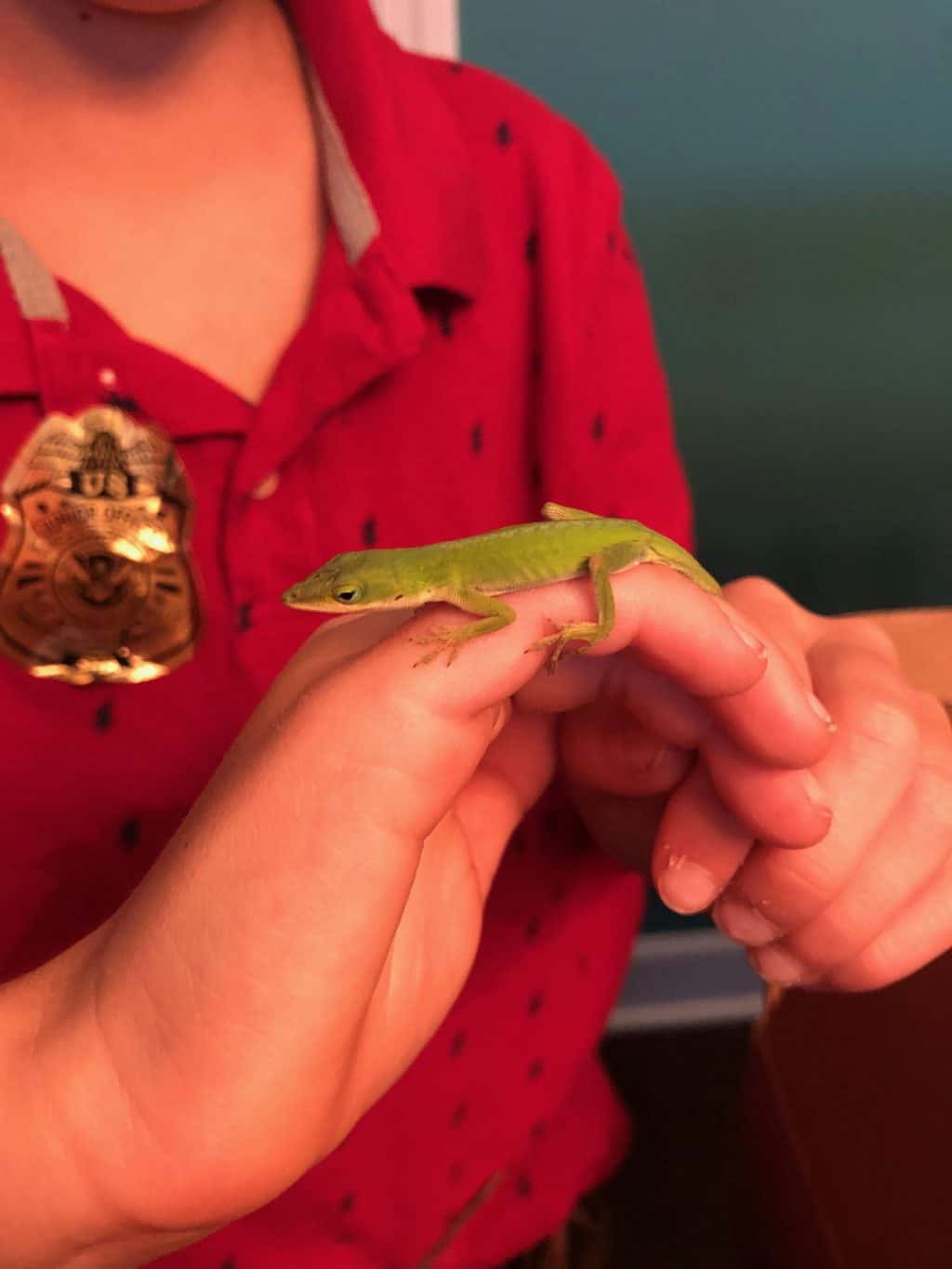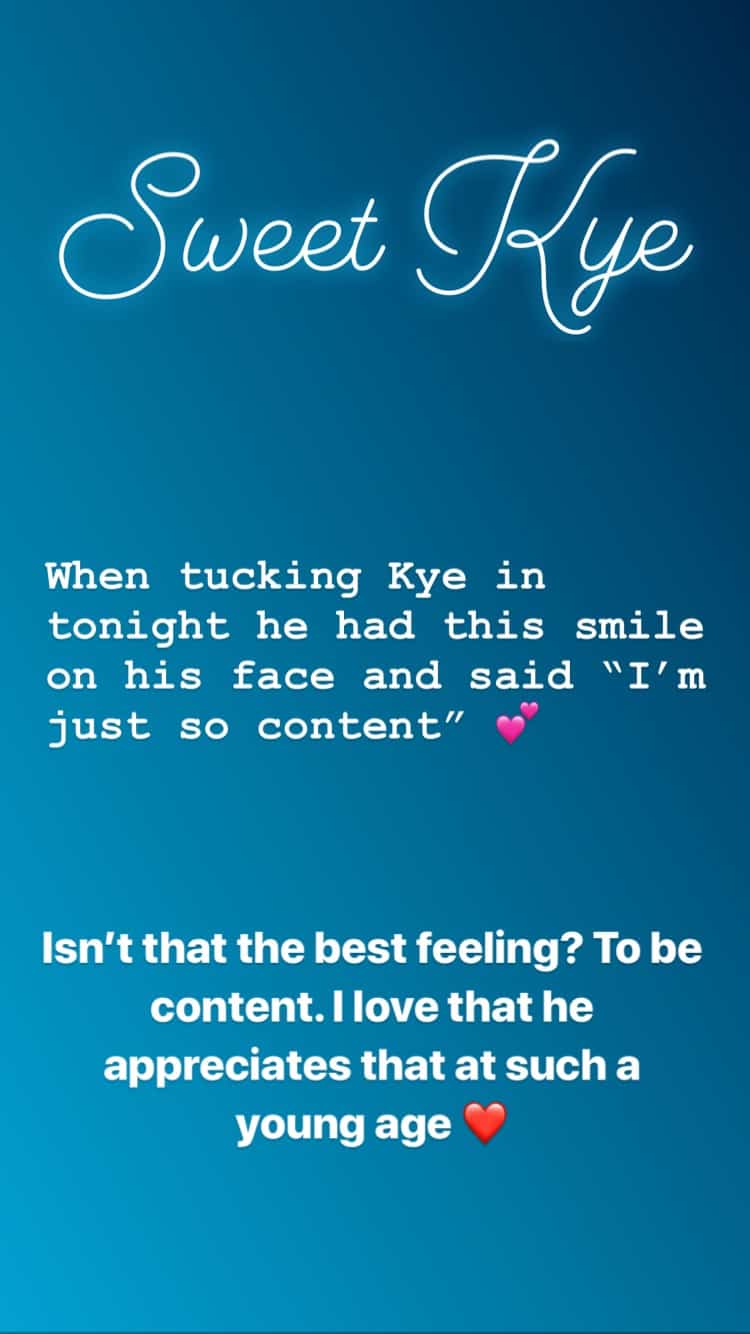 You know he desires to be President someday when he creates a House Constitution!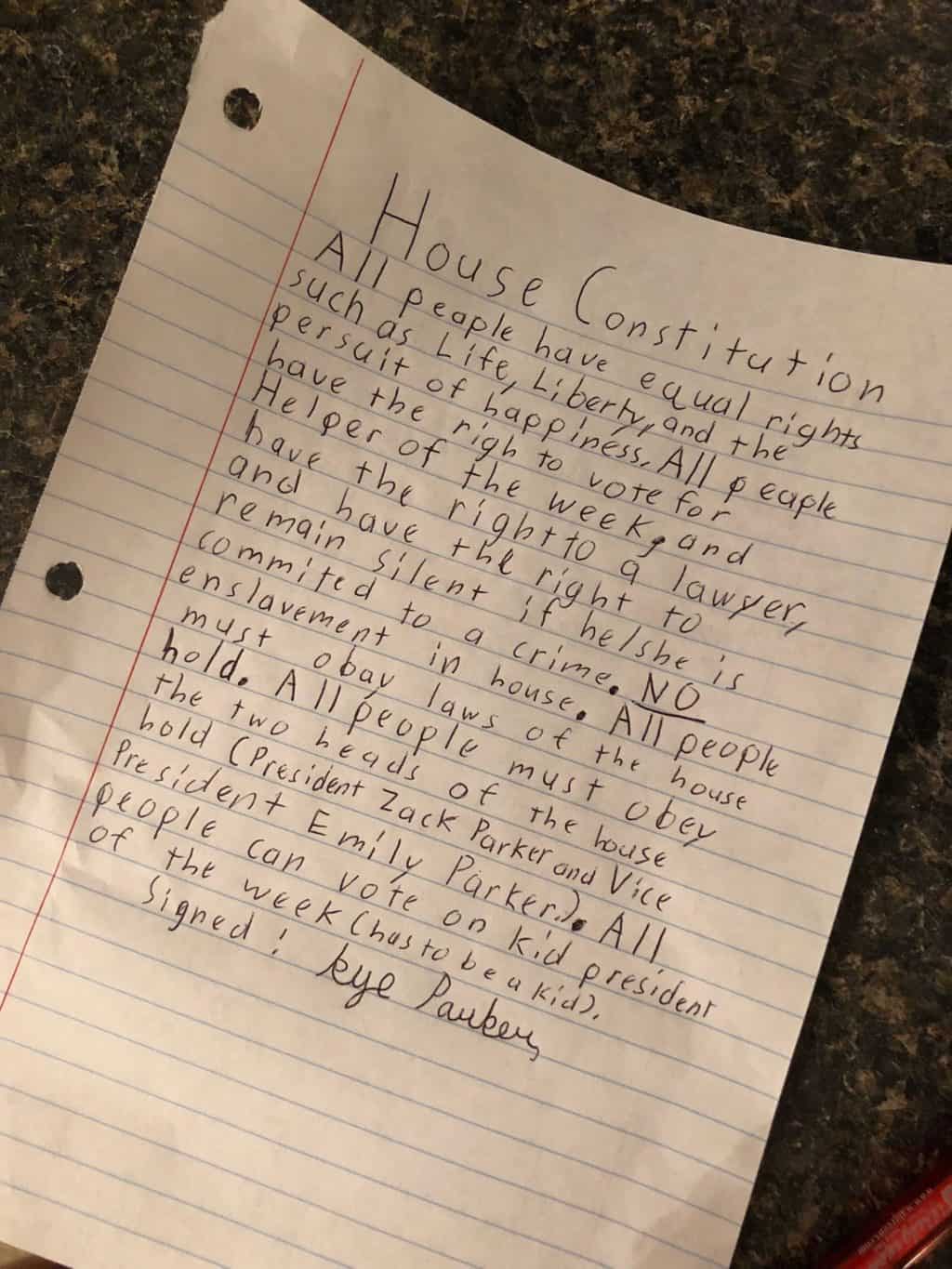 Sweet girl Britt!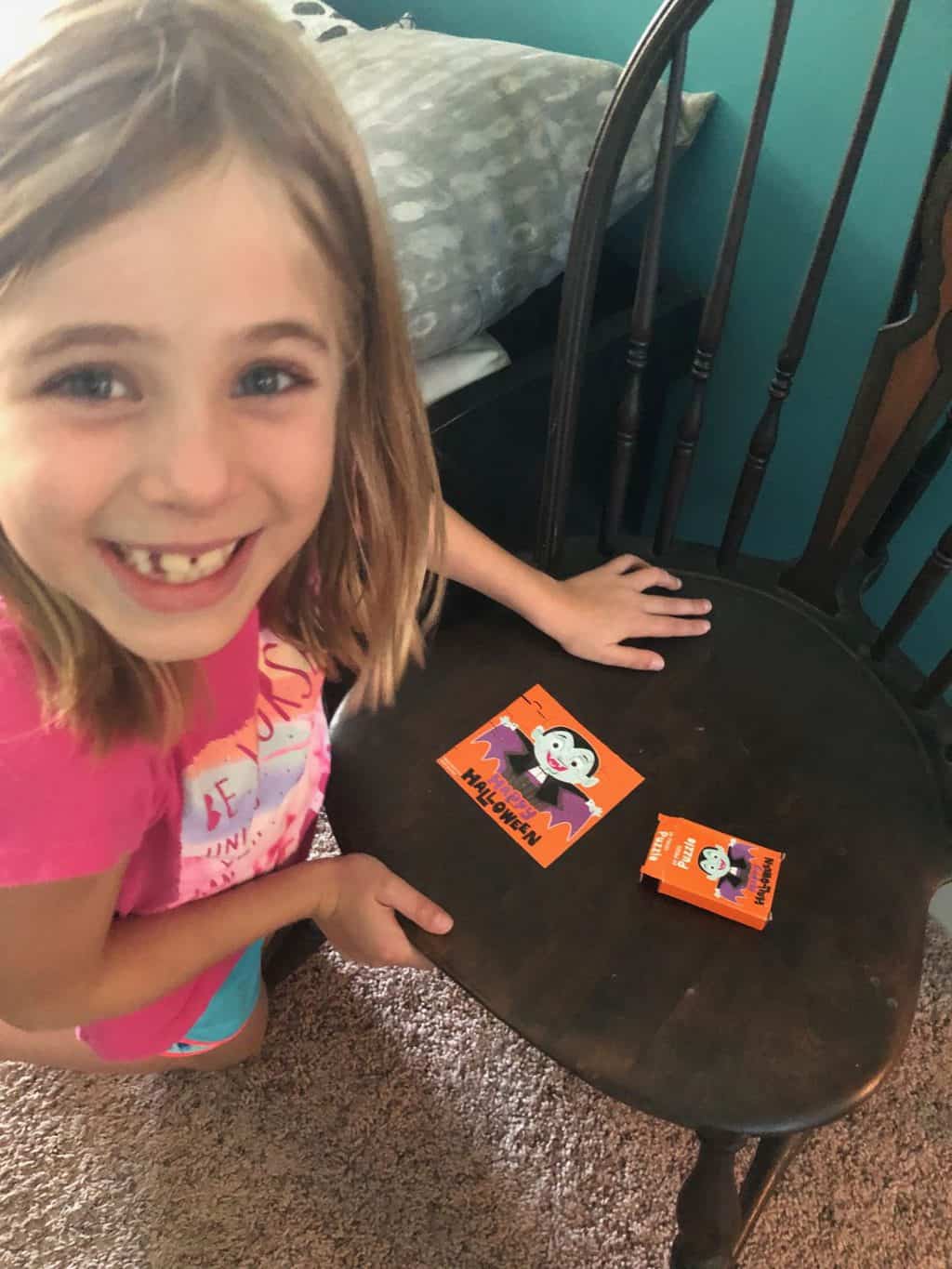 Very proud of how much she loves school and of all of her achievements academically this year!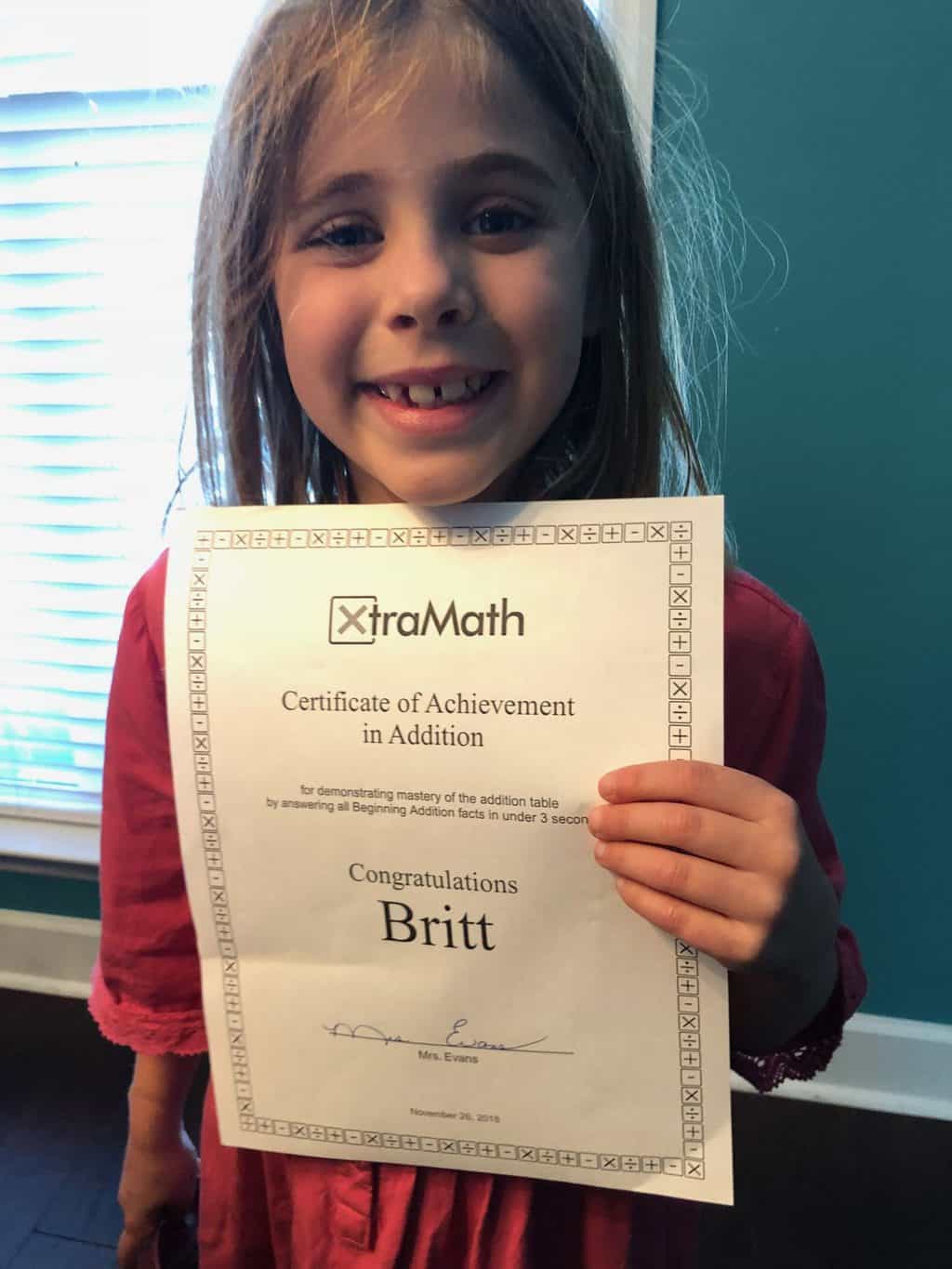 Britt naturally connects with others and it was so sweet that her student teacher wrote her this note!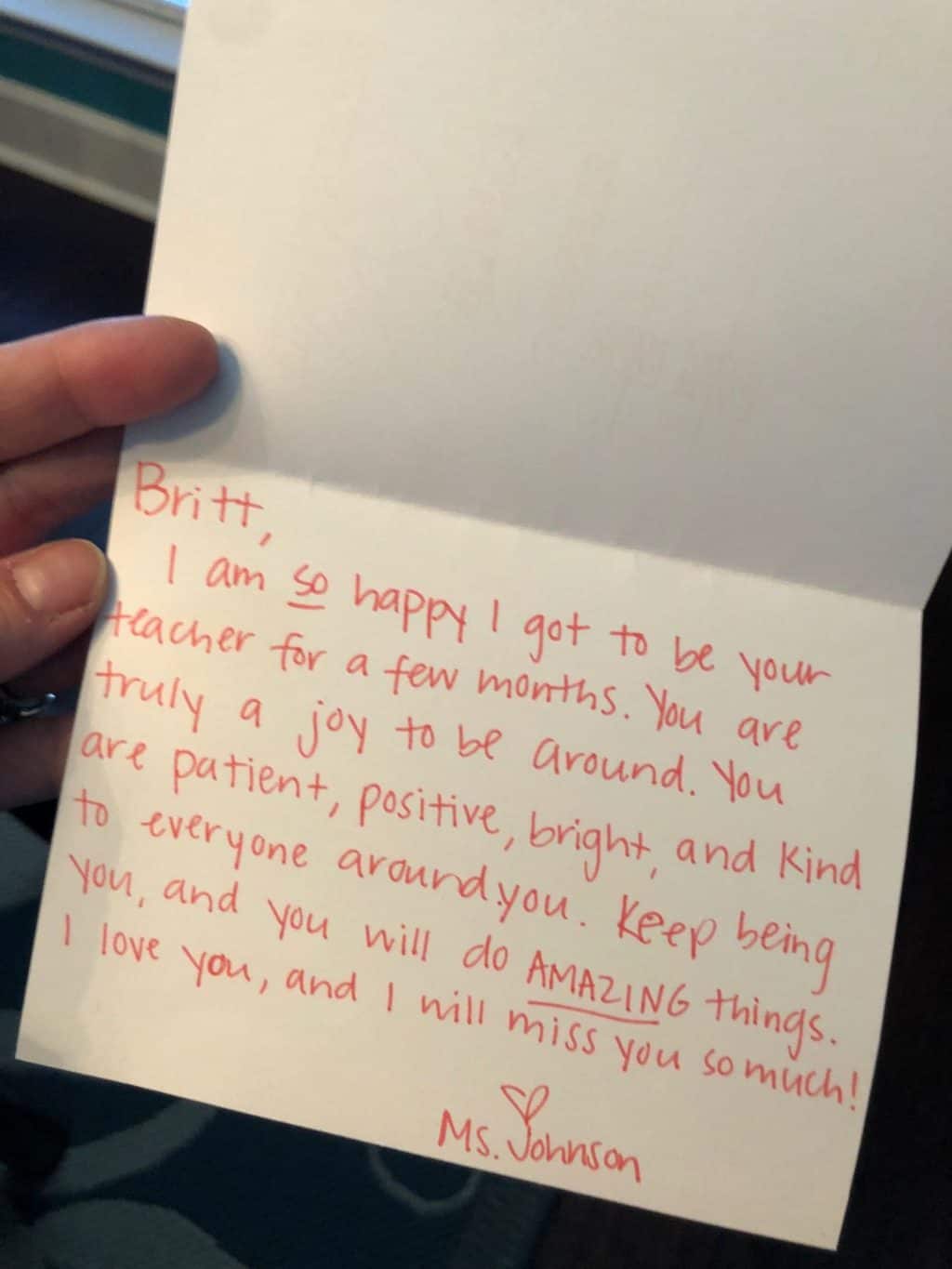 Britt is thankful for: food, rain, cousins, her family, the world, and exercises 😉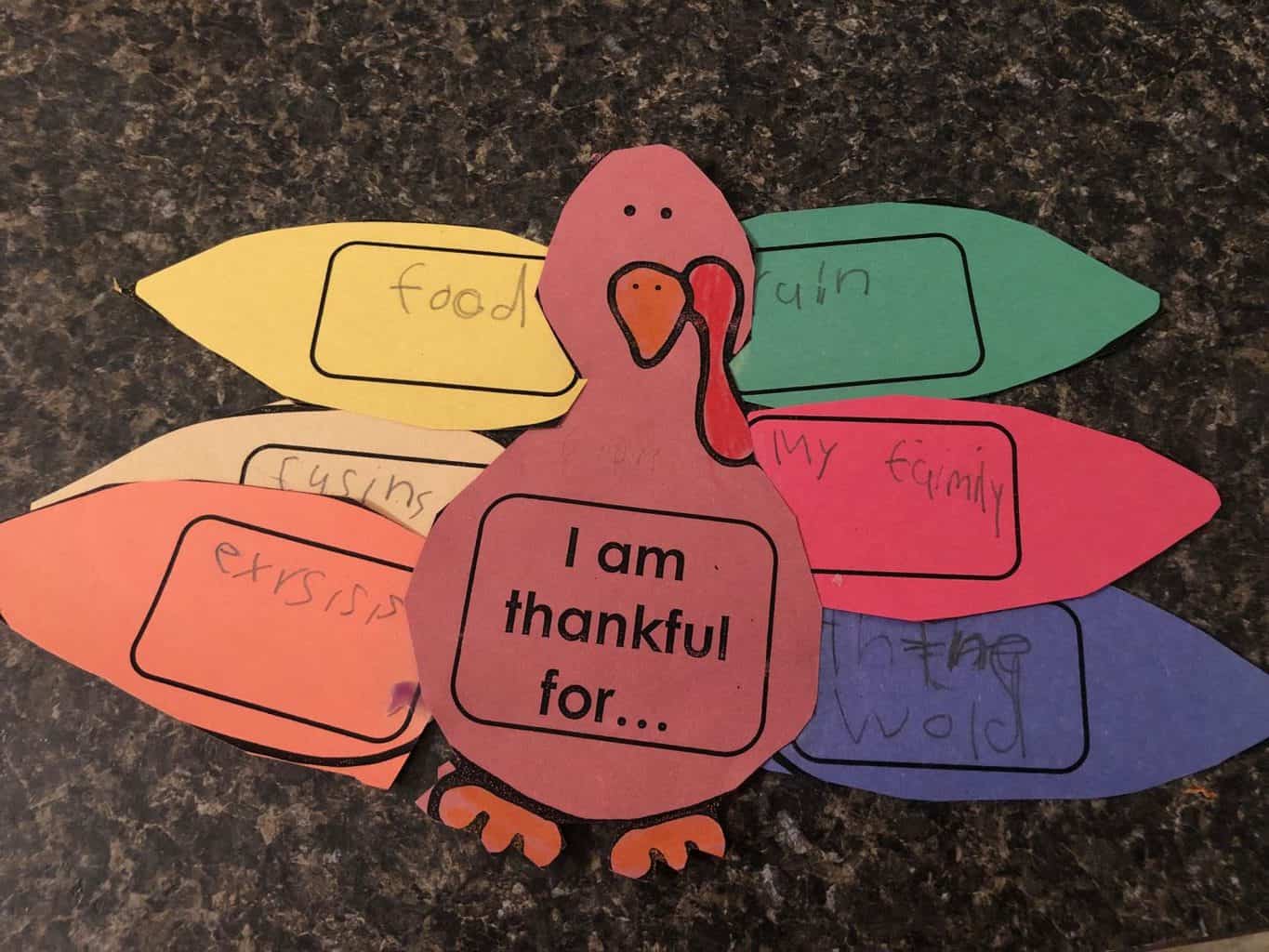 I thought this was super weird…the school sent home remade photo gifts and you had to send them back or pay for them. How wasteful is this?!?! And just odd to spend the money making something only to toss it when people don't order? Literally the company throwing money away!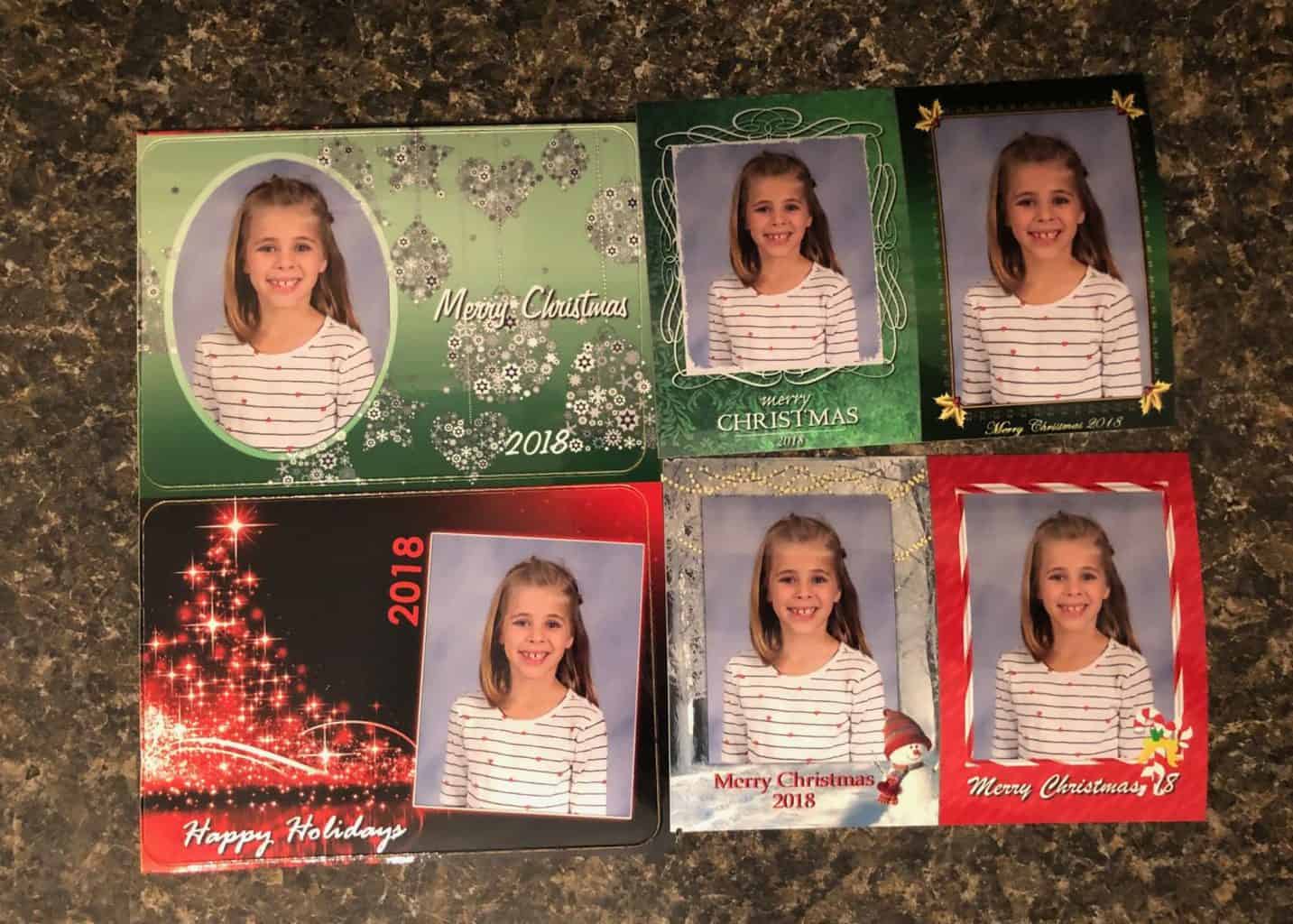 Tessie loves picking out her own plainclothes for outside!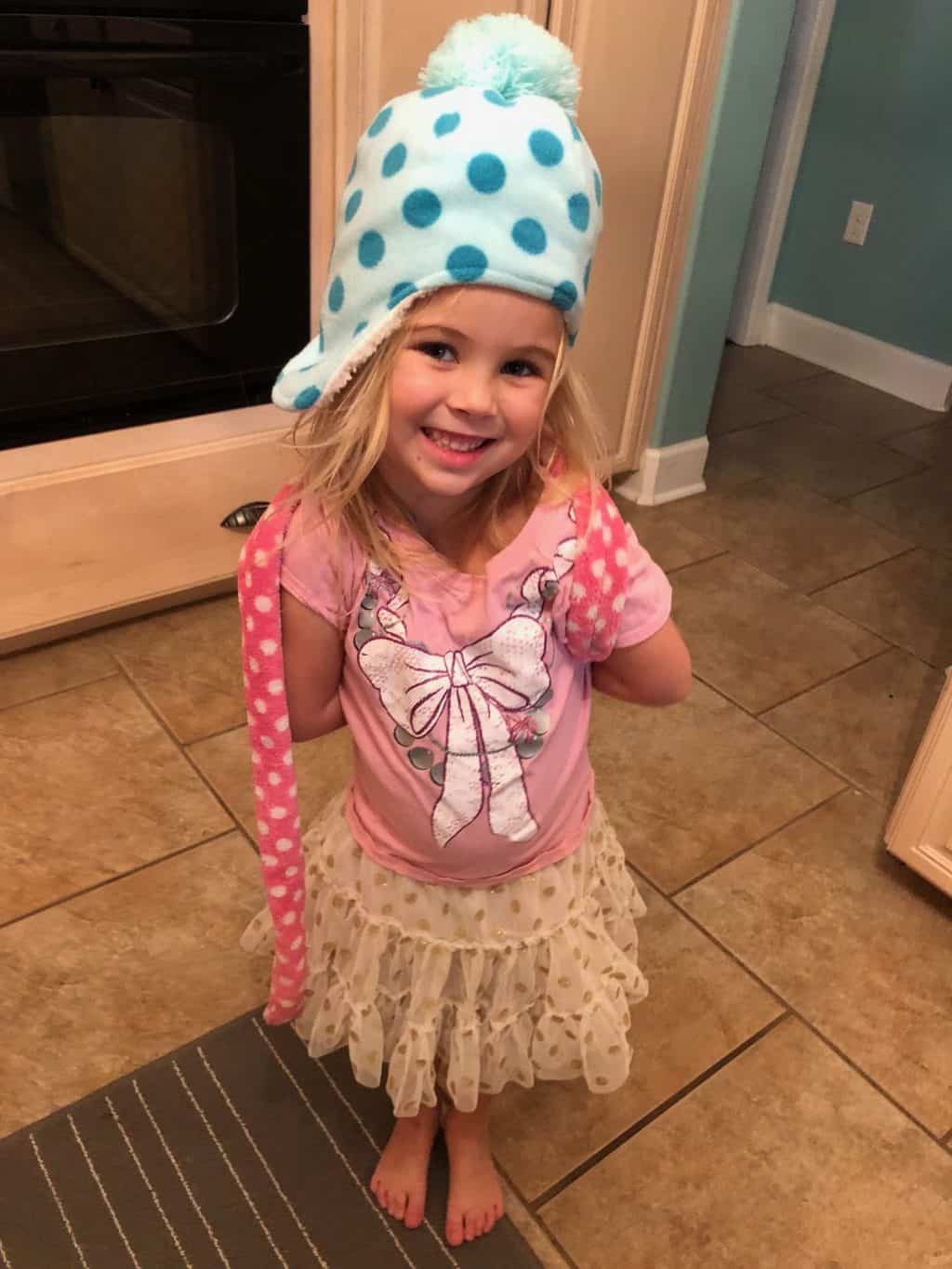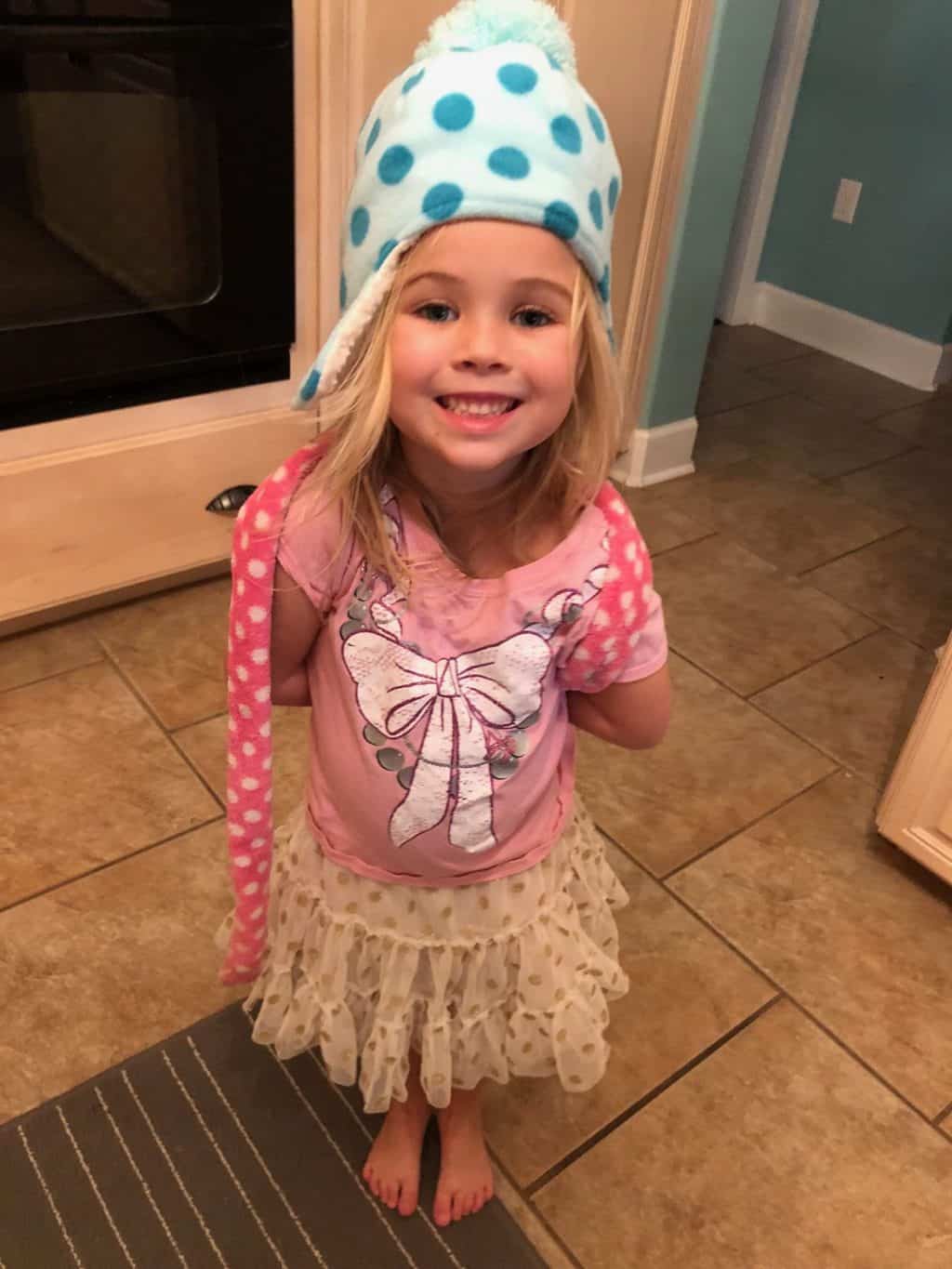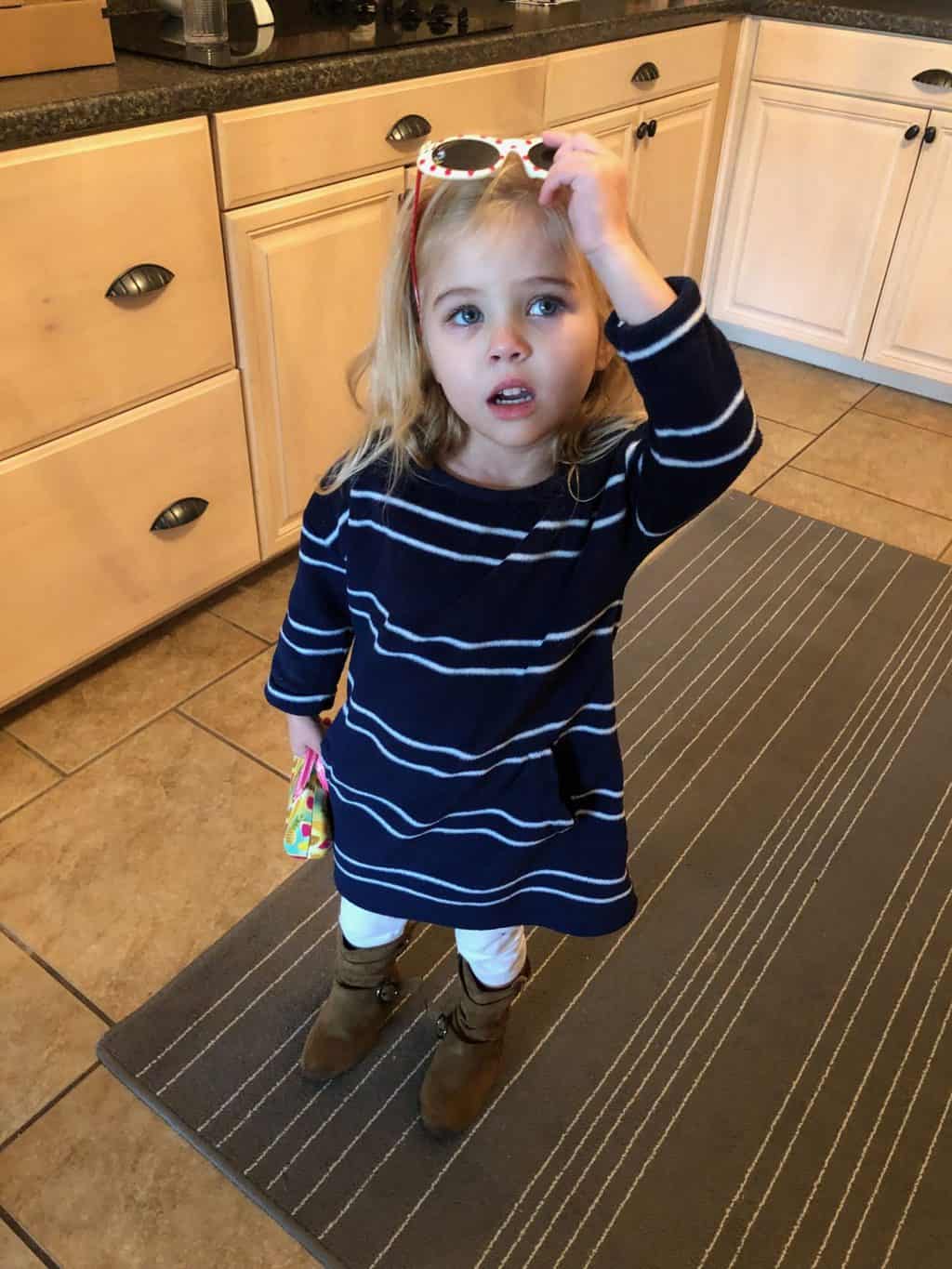 She has made such HUGE progress this year in school, so proud of her!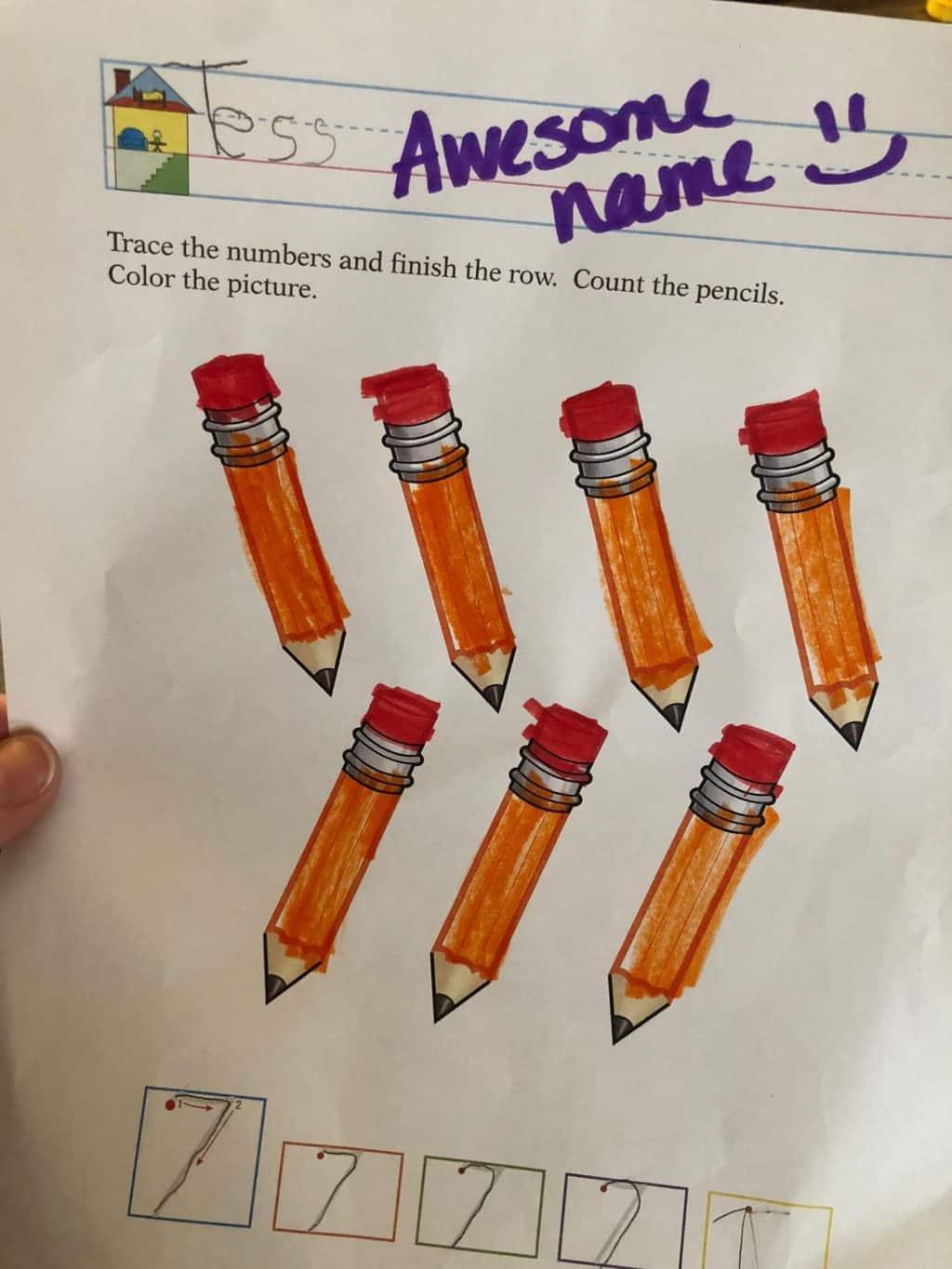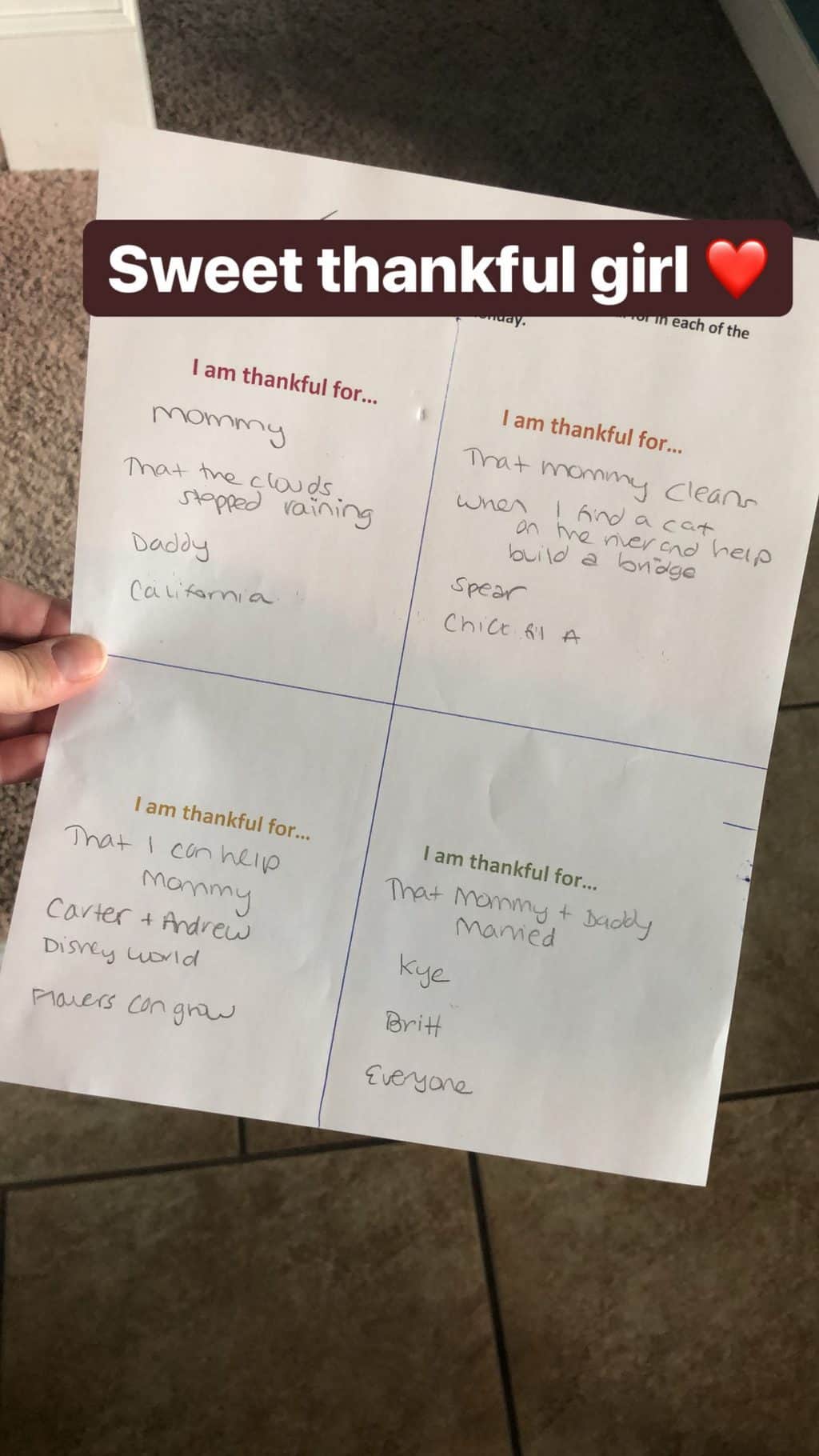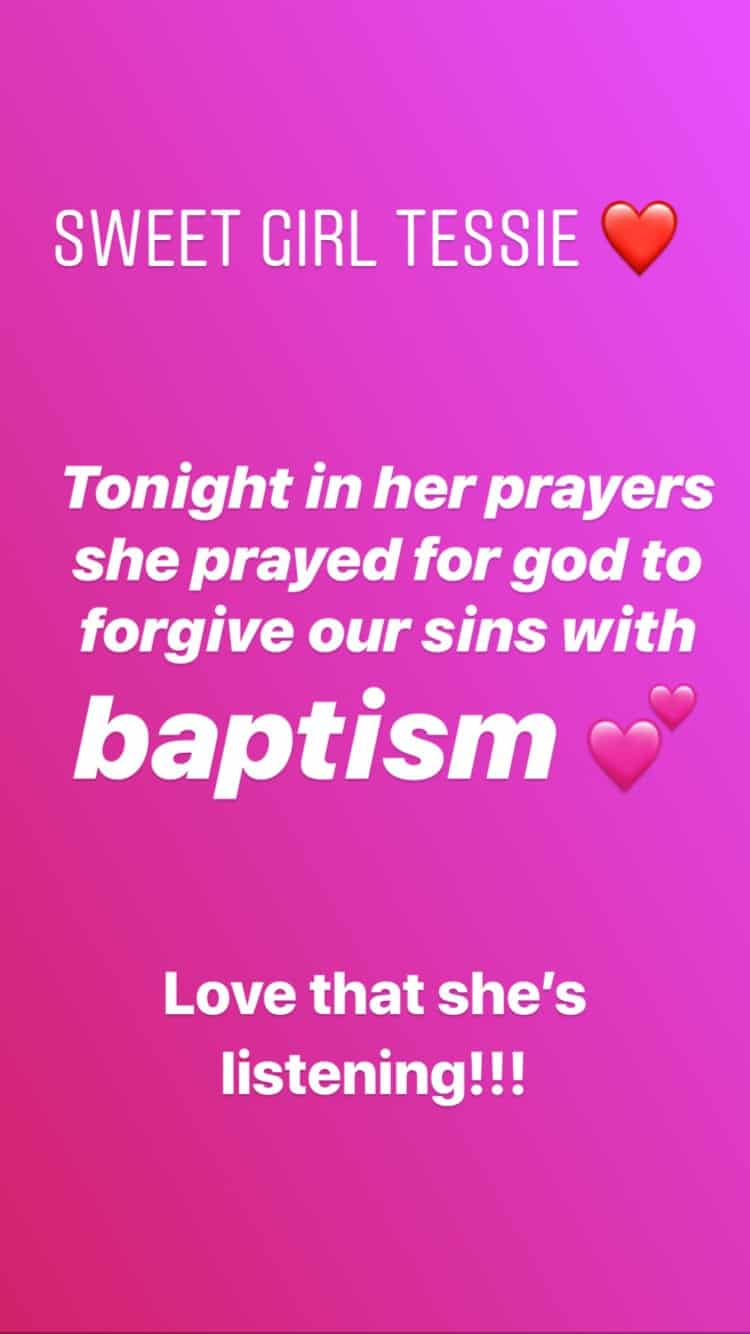 She's getting good at drawing people too!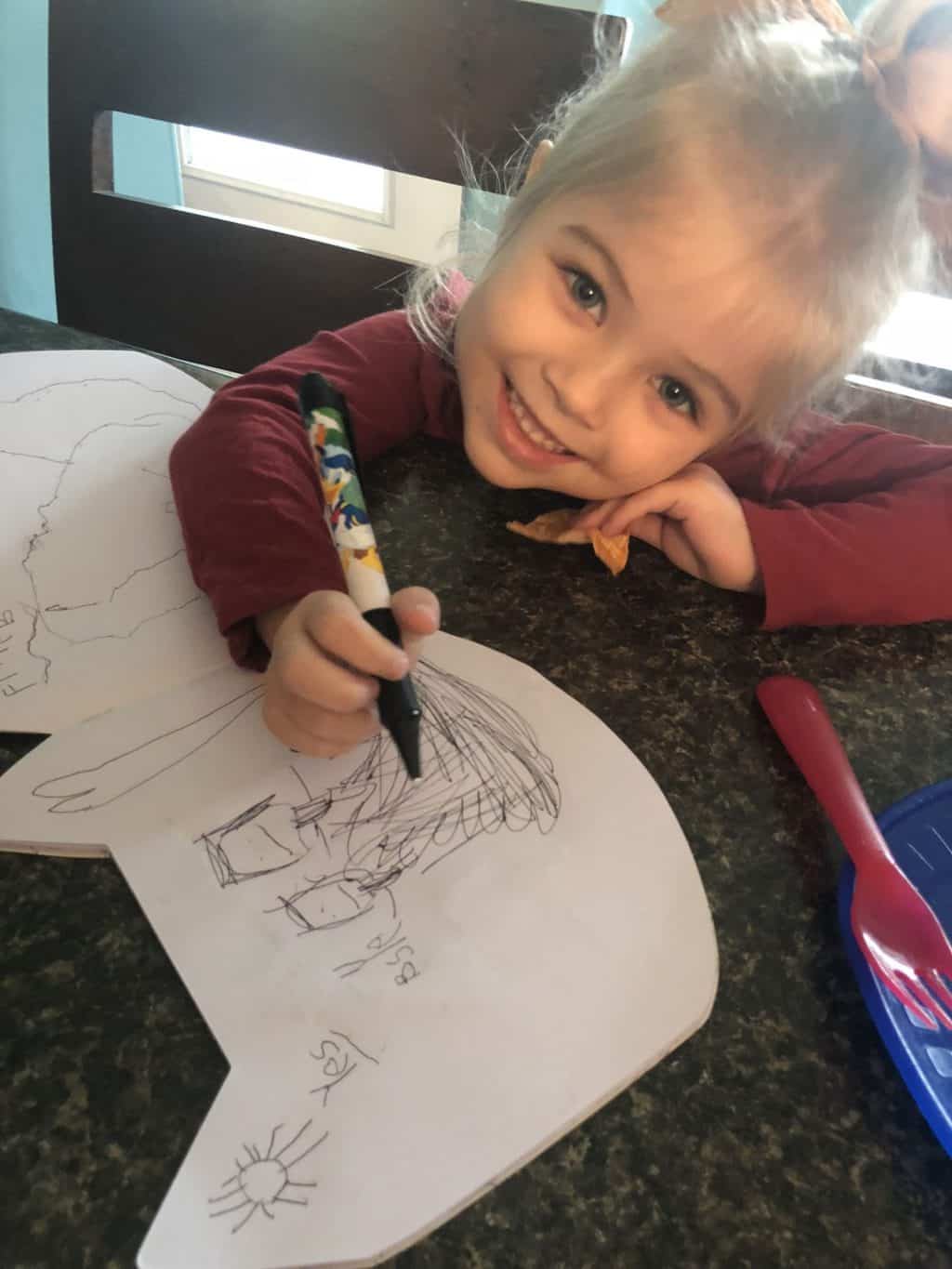 Tess LOVES playing games and does really, really well playing ones that are above her age range.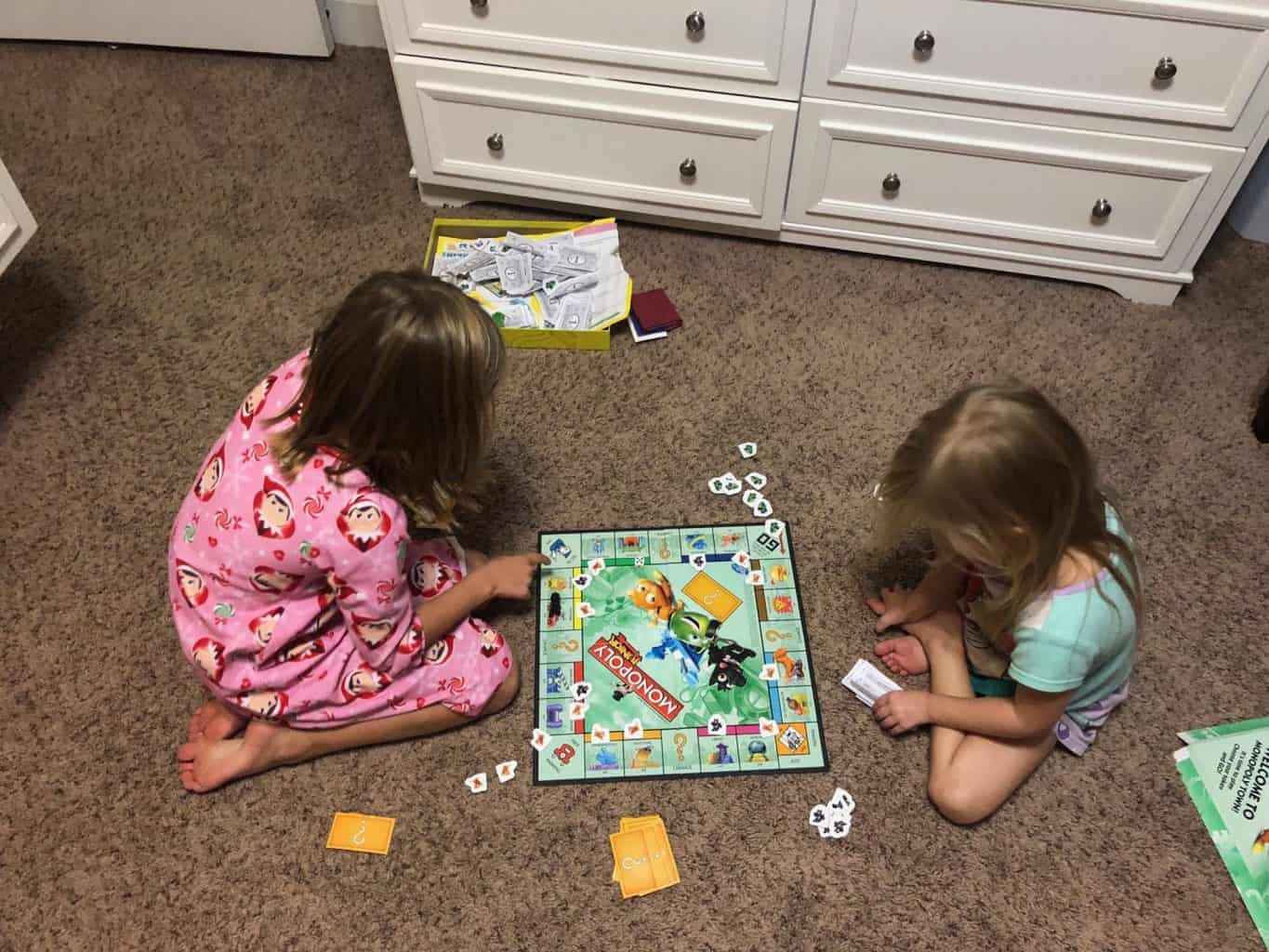 I ordered several items for my NYC trip (you can read about it here and here) and this one cracked me up. No, I didn't even attempt to get the wrinkles out…I just sent it back haha!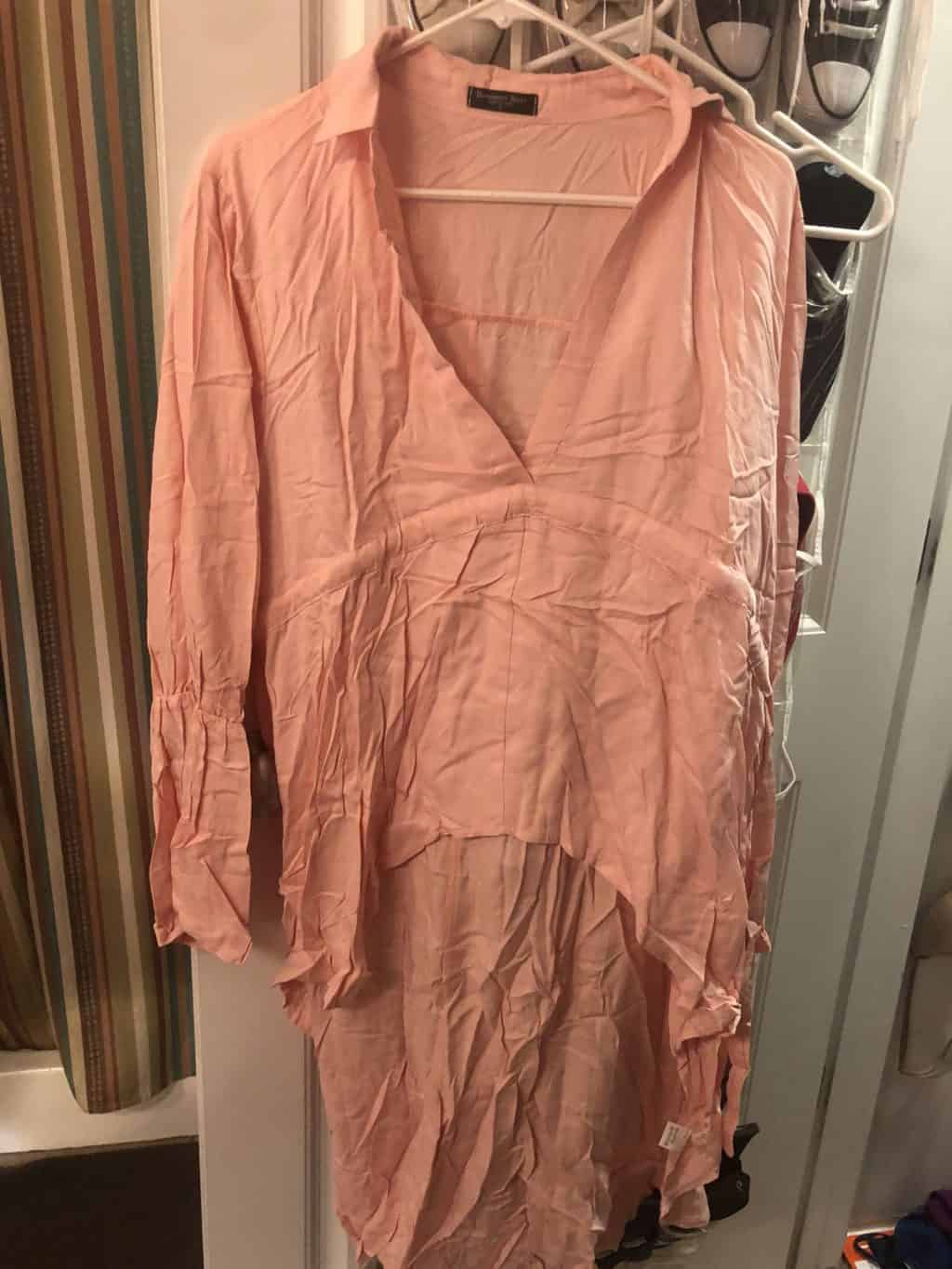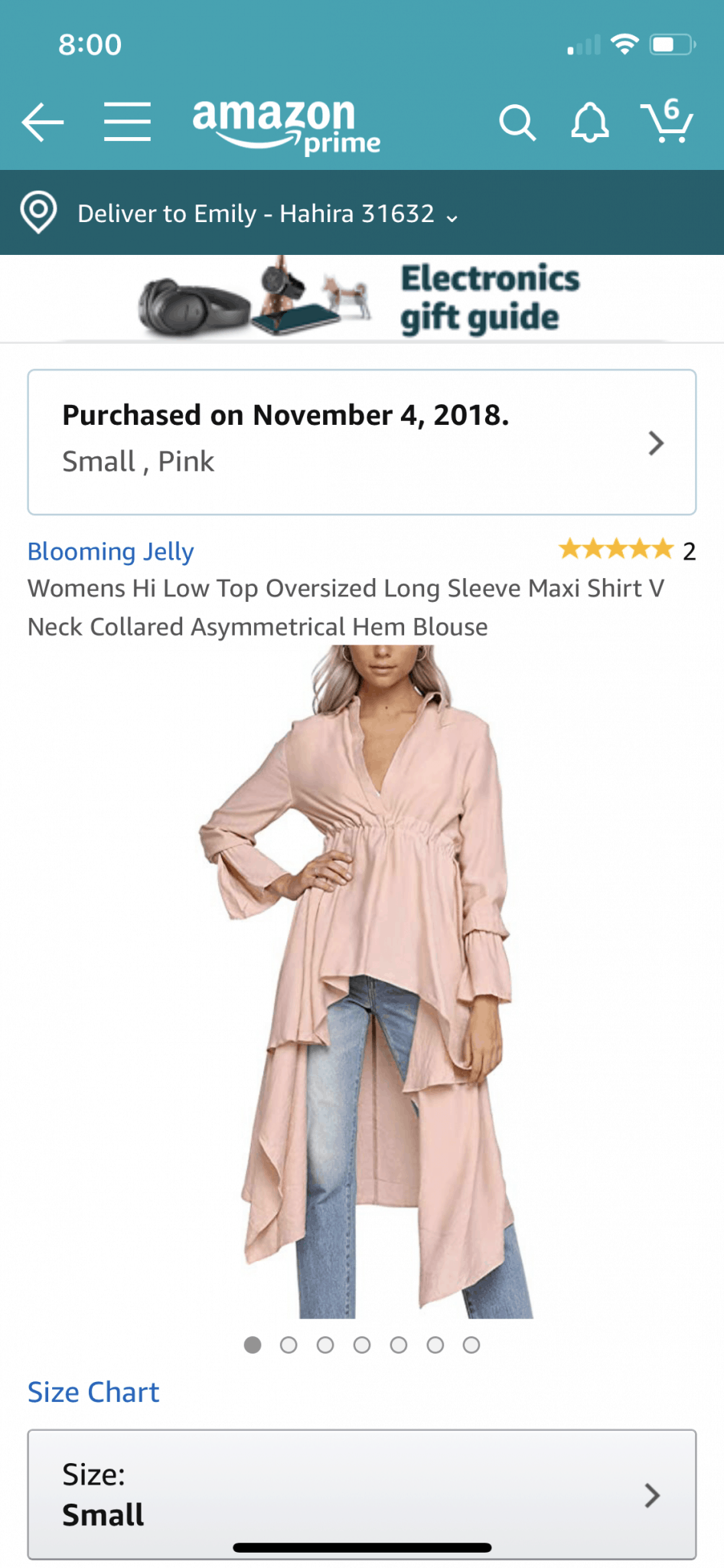 I got hit with strep throat at the end of Oct and it took AGES to get over it. Then I got SLAMMED with a super bad sinus infection. I did a ton of over the counter stuff to help fight it and posted this in my Instagram Stories to hopefully help others: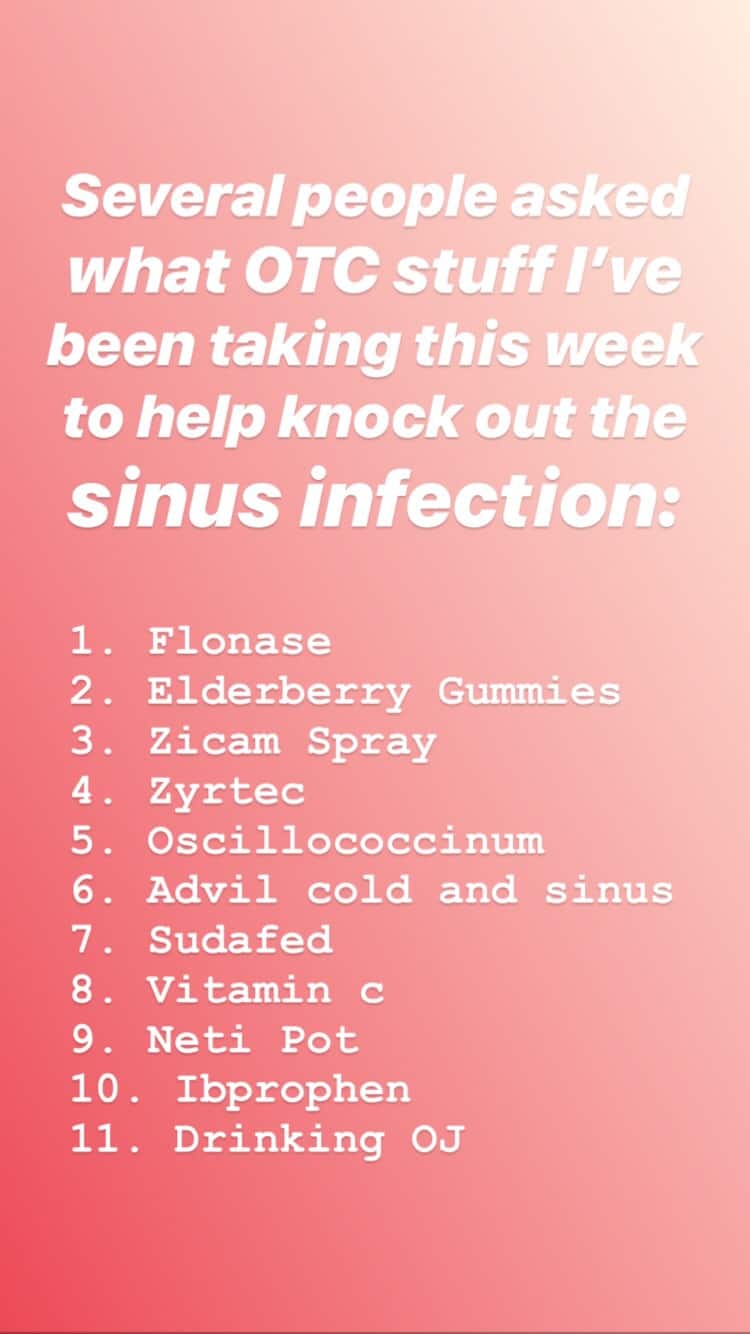 It was quite the crazy month for me. On top of all the travel…and the sinus infection…my identity got stolen. I received a bill in the mail from Verizon for over $3000 in my name to an old address of mine. Thankfully the mailman knew it was my old address and delivered it to our current one (that we've lived at now for 8 years). Super thankful for the delivery otherwise I'd never had known about the bill and it would have gone to collections. Also thankful to Verizon as they'd already flagged it and said I didn't have to pay anything. But man having your identity stolen SUCKS. The thefts had my full name, former address and full social. I'm still dealing with all the ins and outs of getting things sorted out and getting the proper protection for the future. I'm planning to do a post on what all I learn as so many responded in my stories wanting more info!
AND our washing machine started acting up this month. I kept getting this random error message and Zach thought he had it fixed but it's only continued to act up. We literally had just bought all new kitchen appliances and do NOT need to be buying a new washer and dryer too. Crossing fingers we can get it worked out!