My Favorites – November and December 2019
I love this time of the year! So many fun family things and so much comfortable cuddly clothes to wear while doing all the things 🙂
Here are my favorites from November and December!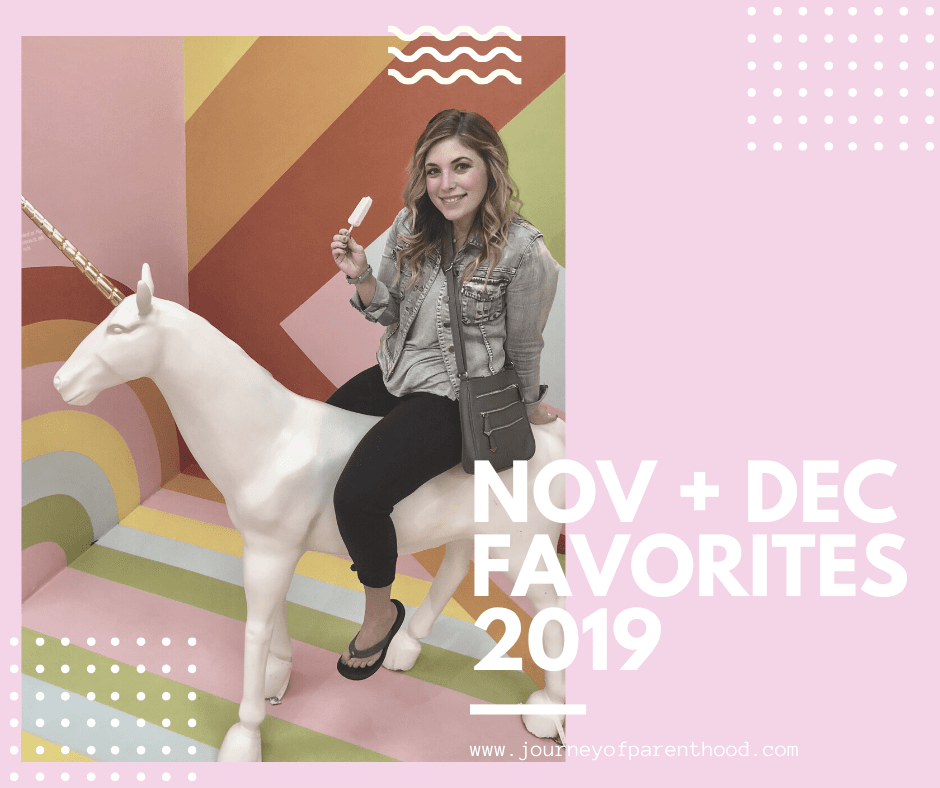 What I Read
I actually, gasp, read a book that wasn't on our book club list!
I rarely am able to do more than one book in a month so it was nice to read a bit extra!
Our book for Book Club in November was My Lovely Wife and it's SO GOOD y'all.
Super good – super fun read and one that I'm having Zach read too b/c I know he'll also enjoy it!
My bonus book was Bird Box. I heard the book was a must-read before seeing the movie so I have waited to see it for when I had time to read the book.
I LOVED the book. I am eager to watch the movie but am waiting for Zach to read first.
I thought the book was SO well written and I was not disturbed by it like I've heard some moms were? I'm interested to see if I feel differently about the movie!
Our book for December was One Day in December. It was very "Hallmark Movie" and not my jam. It was sweet, and fine, but not something I really enjoyed or would highly recommend personally!
What I Wore
My birthday is November 1st so I always get fun new clothes for the winter season between birthday and Christmas gifts!
I struggle with updating my looks in summer because I don't have a holiday to receive summery clothing gifts 😉
My big birthday gift was this pair of Spanx Leather Leggings and the are WORTH THE HYPE.
I could literally live in them. SO comfortable! I'd go true to size!
I have worn them a TON already 🙂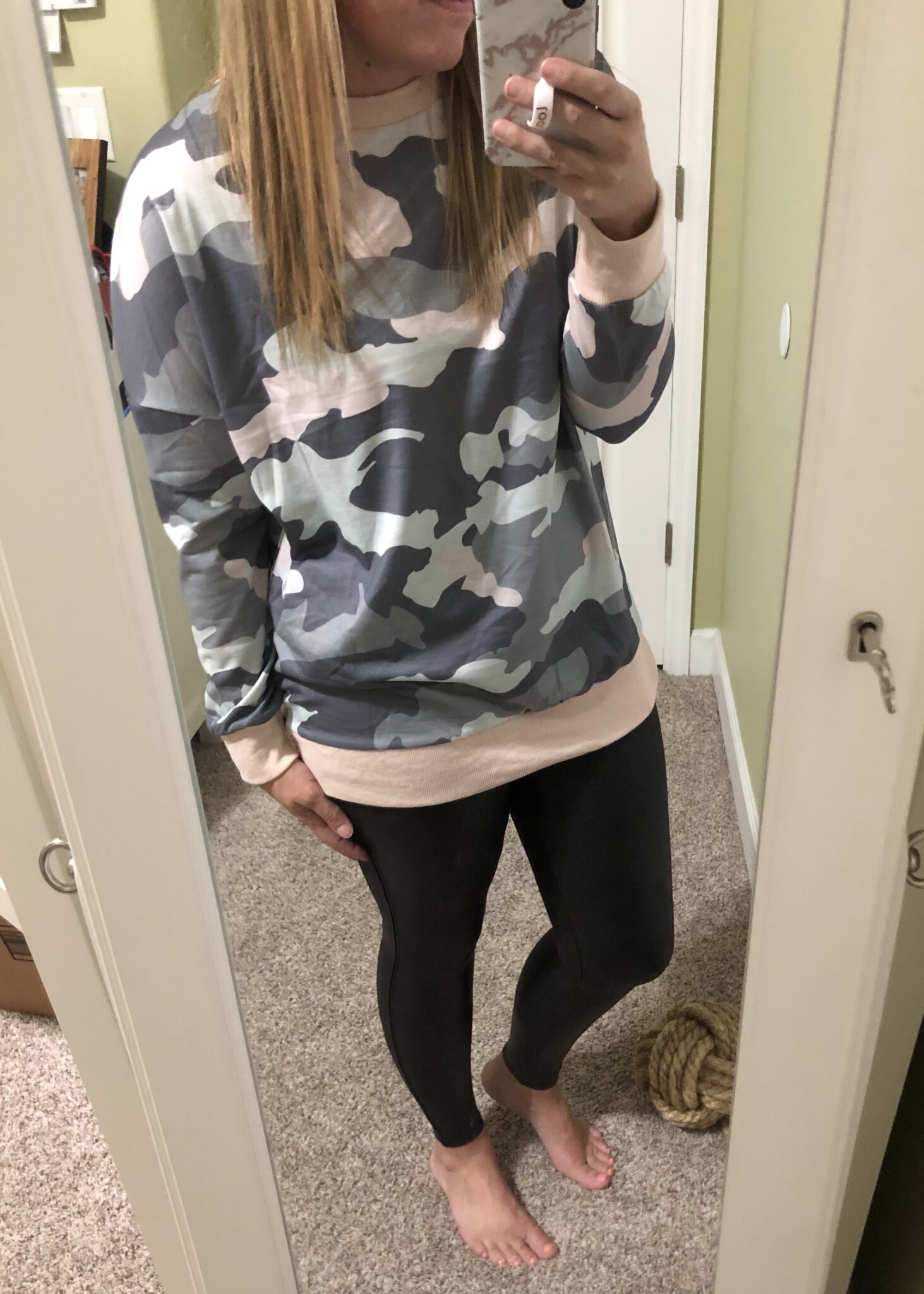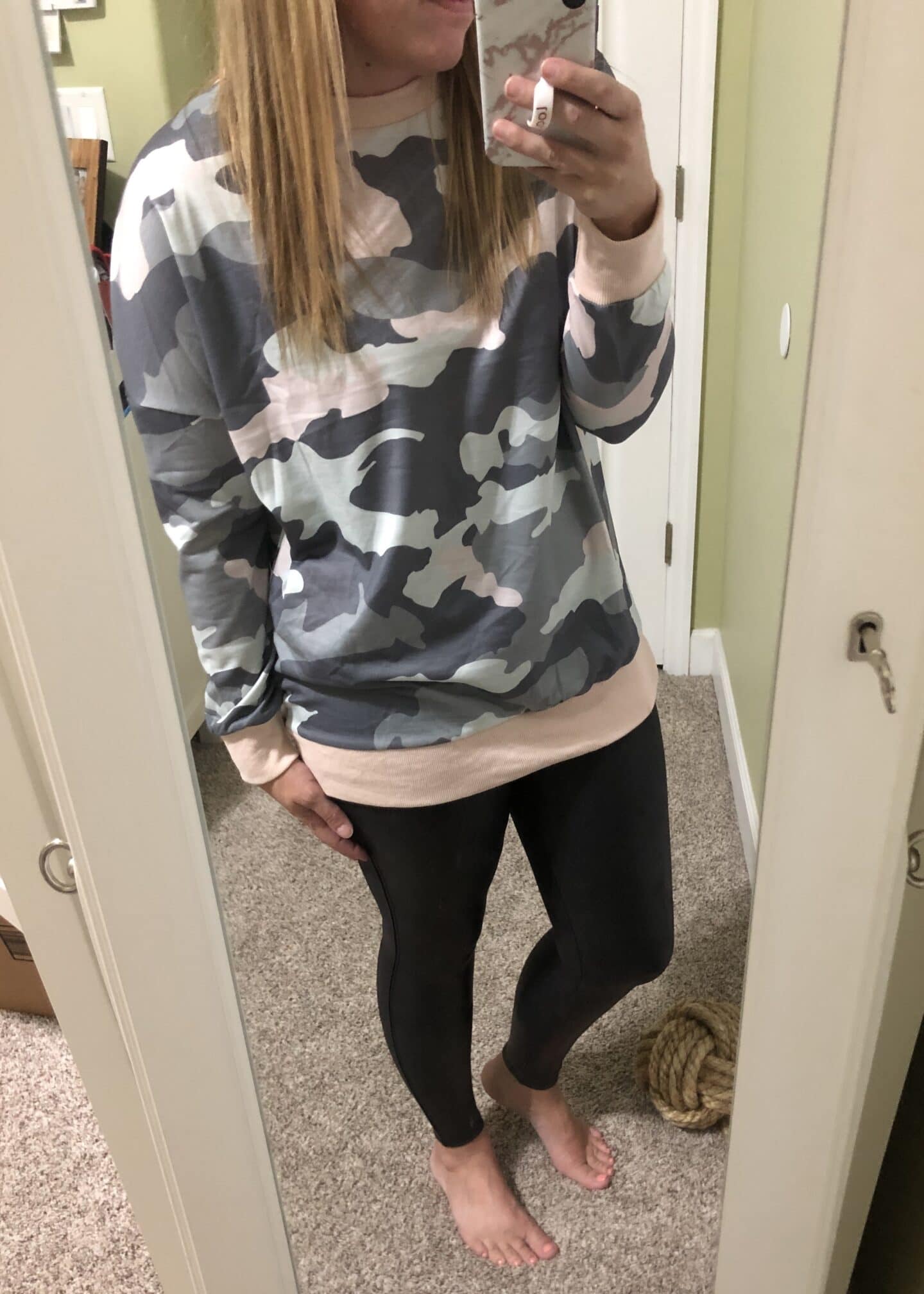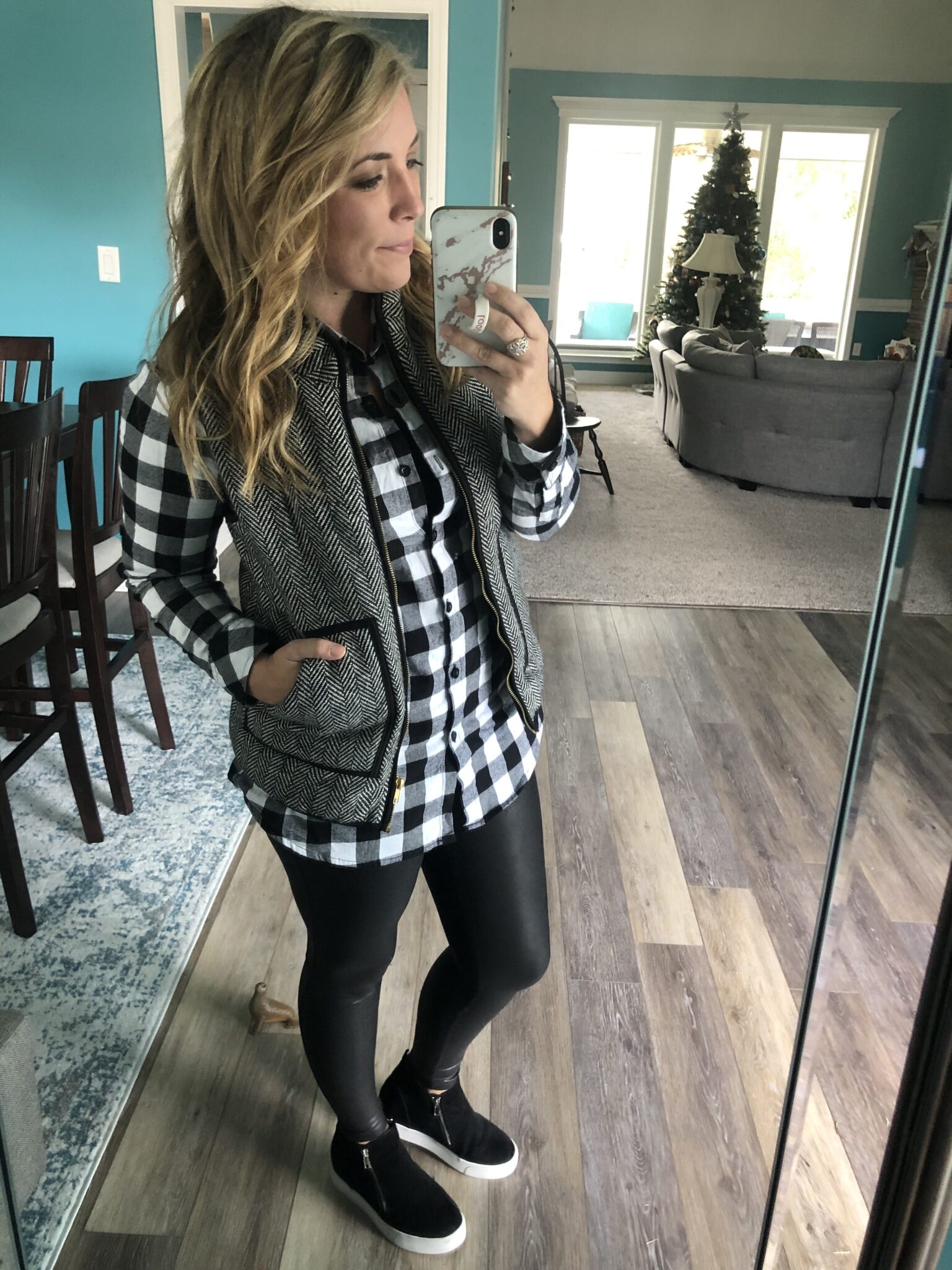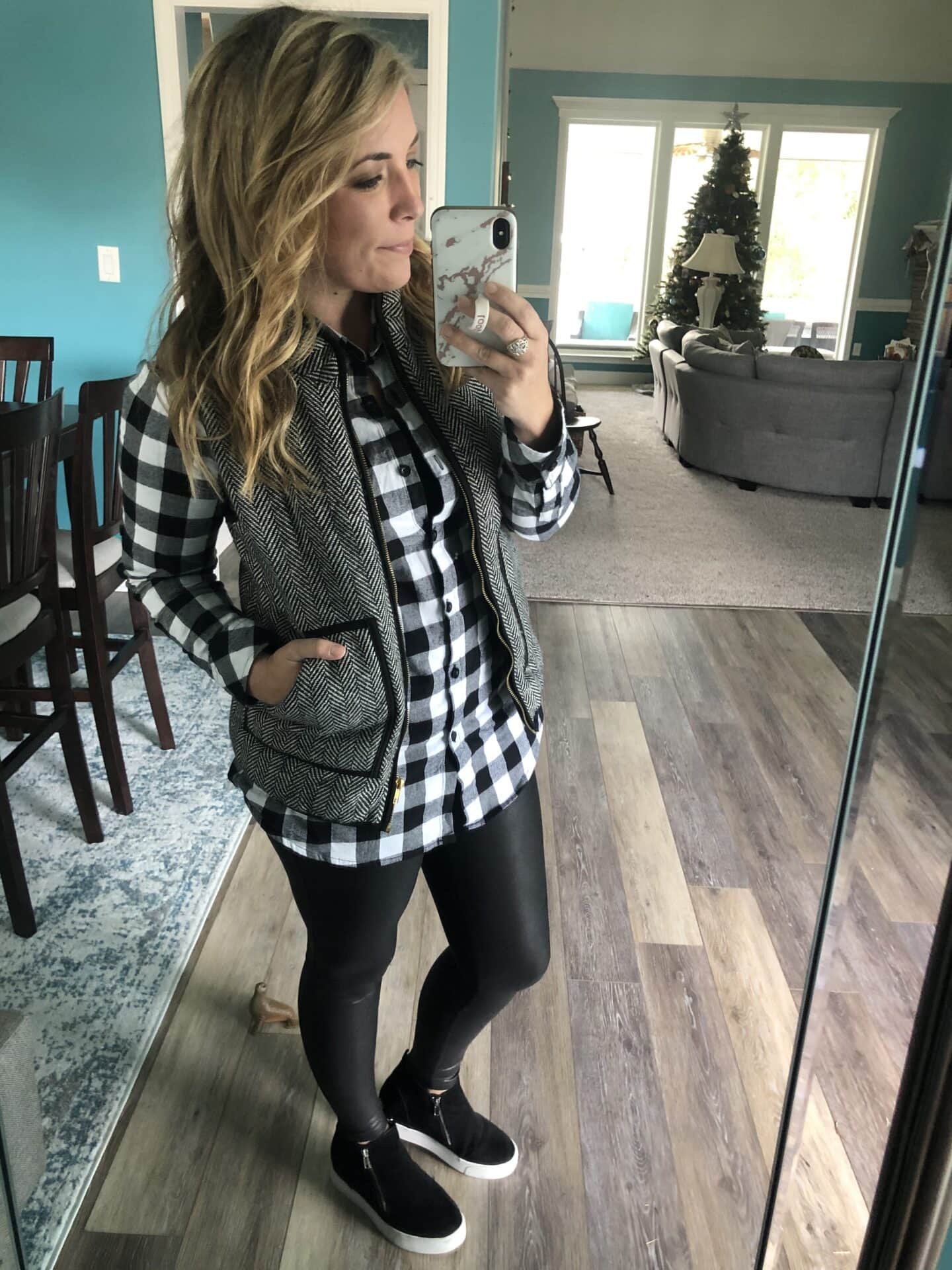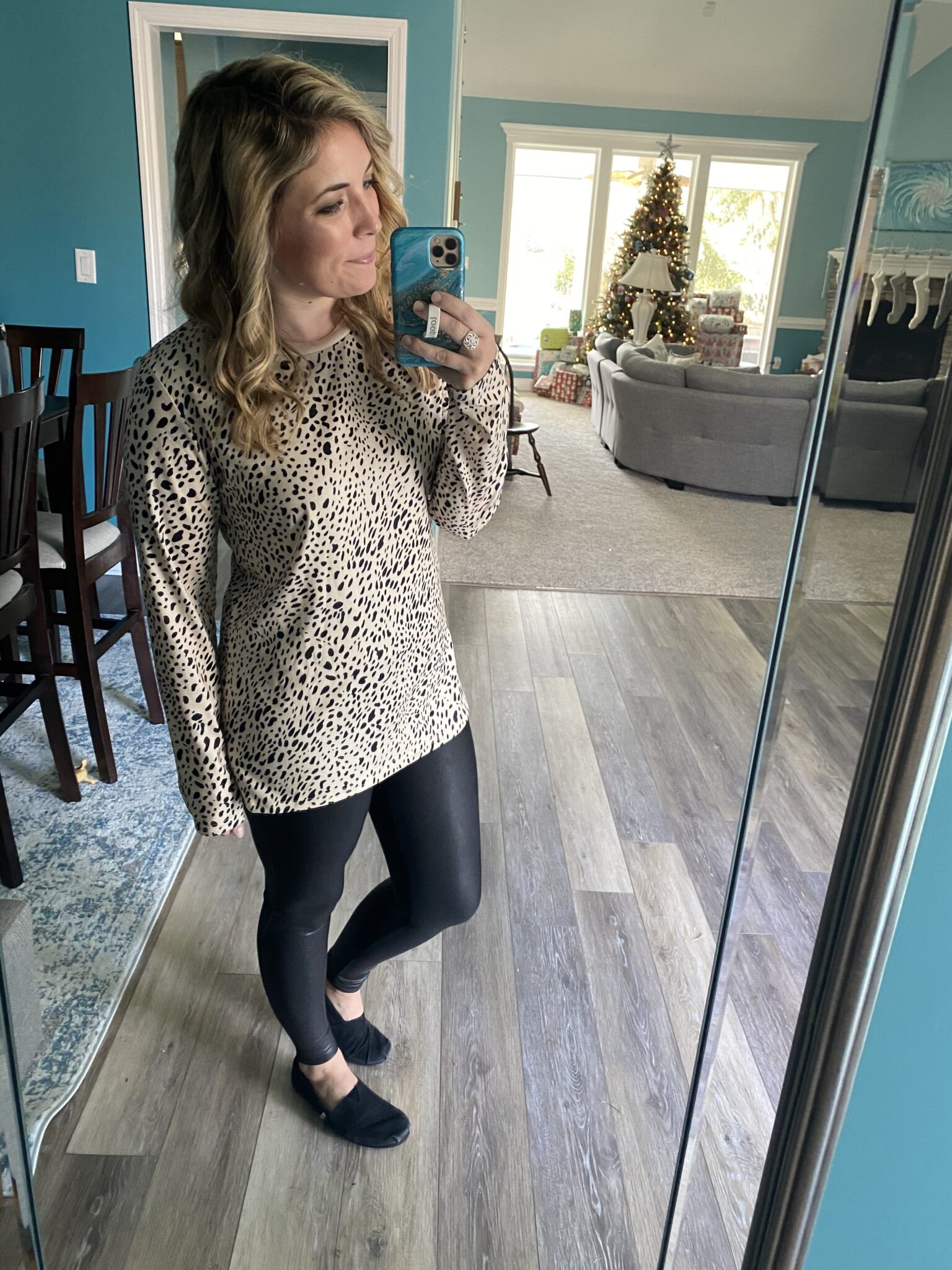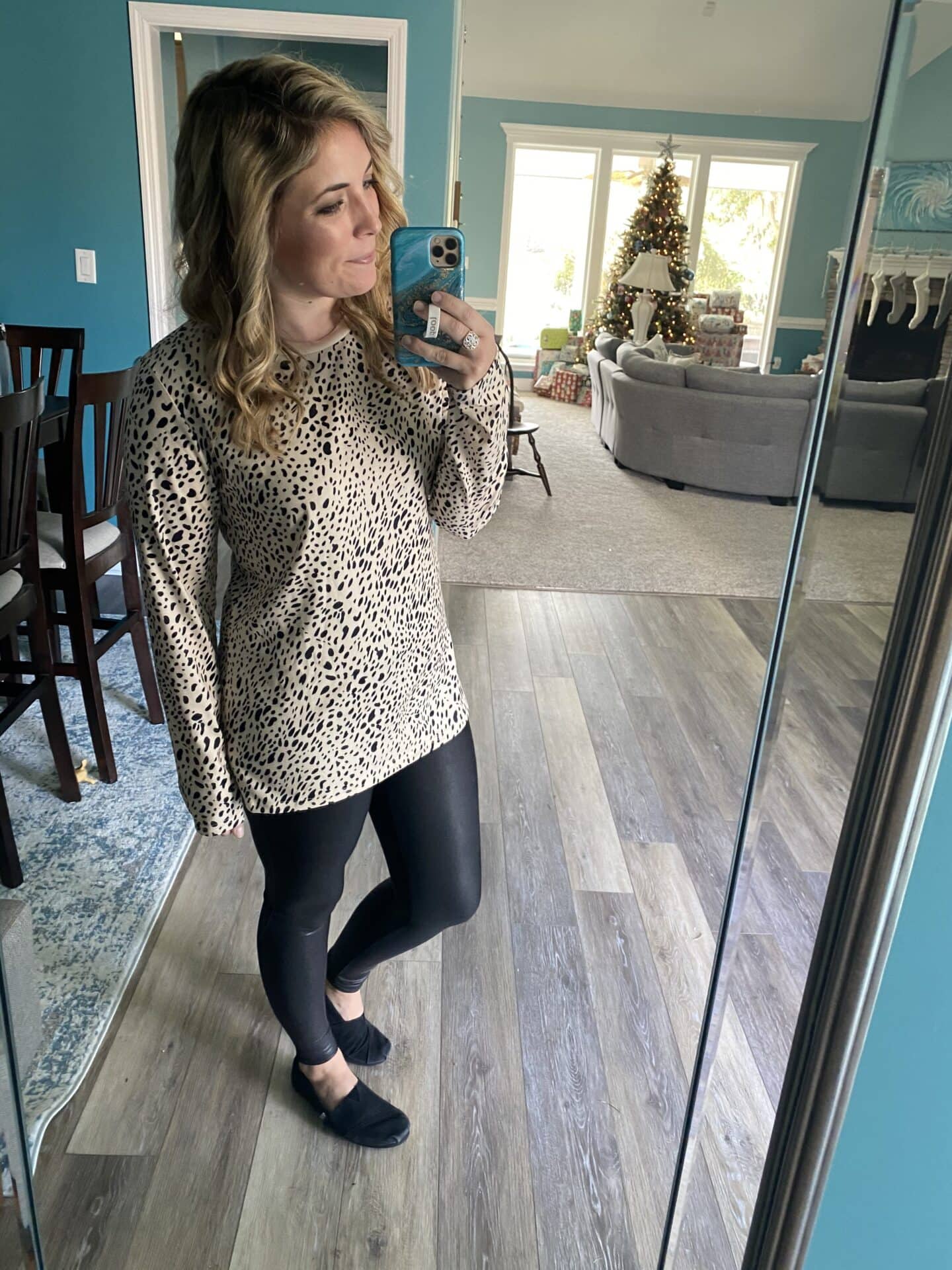 Since I LOVE the leather leggings so much I asked for the plain black ones for Christmas and, yup, I love them too!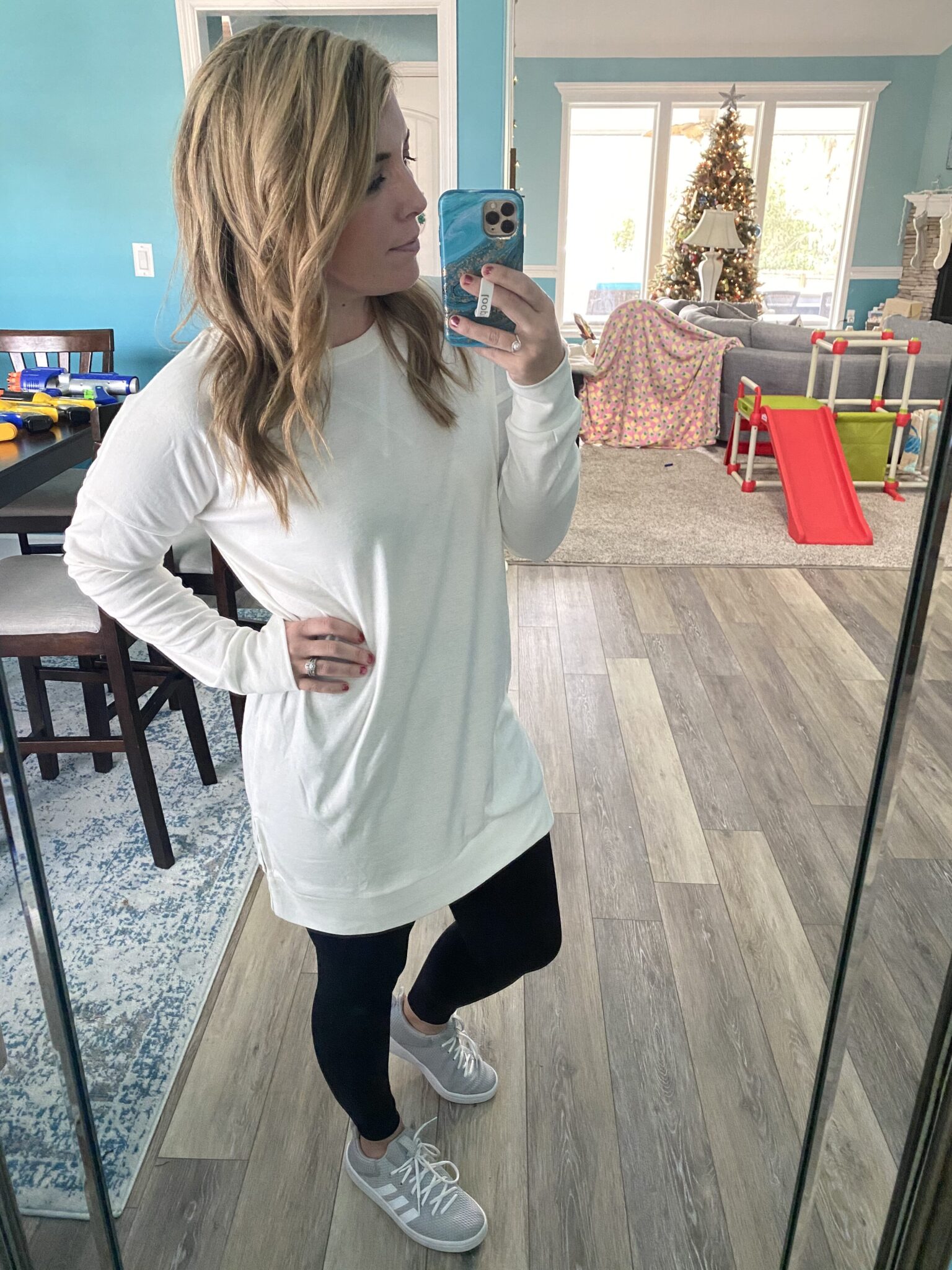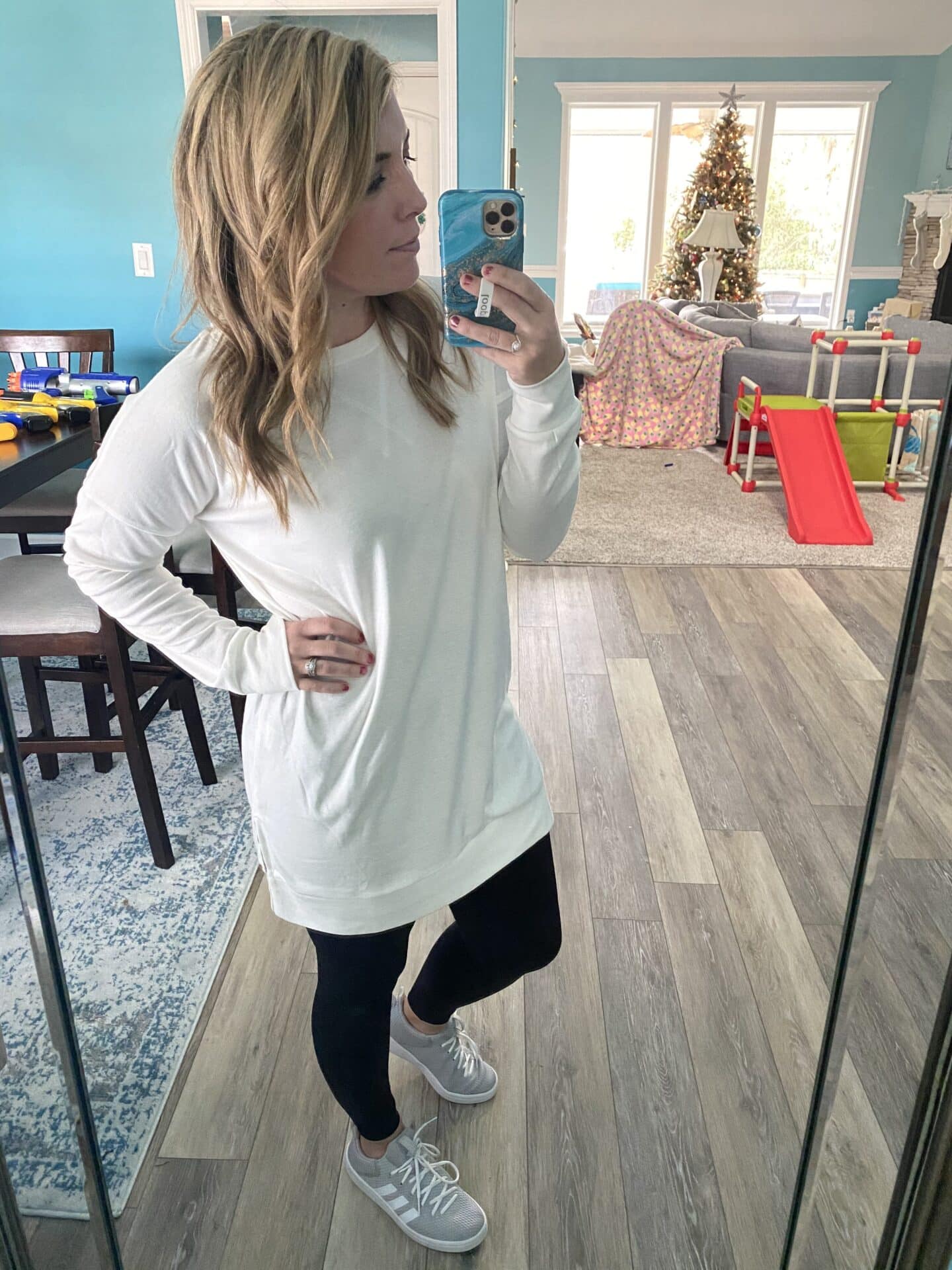 Comfort + Cute are the two things I look for when shopping!
If it's not comfortable, why wear it right?
Here's other outfits I wore during these months: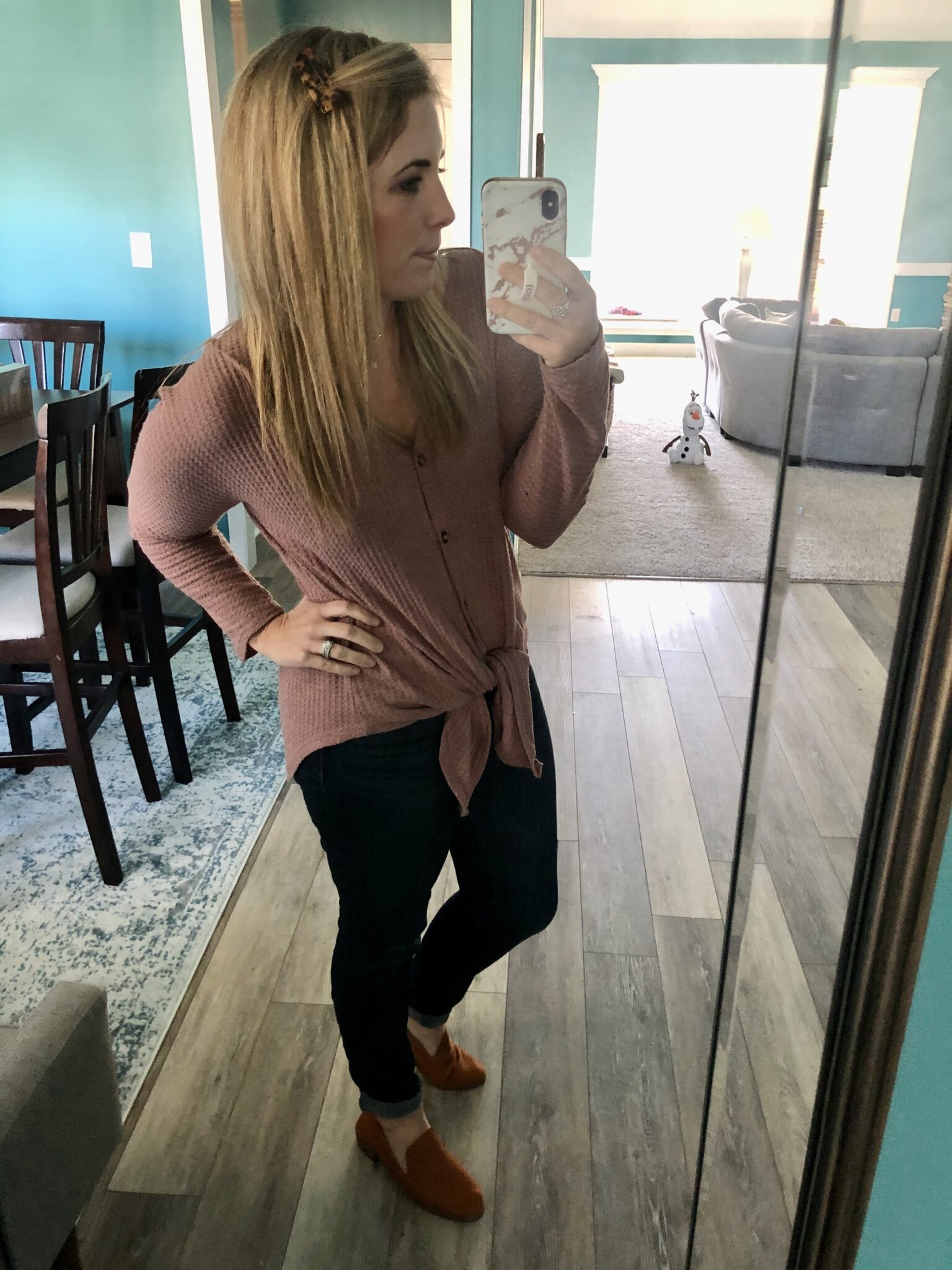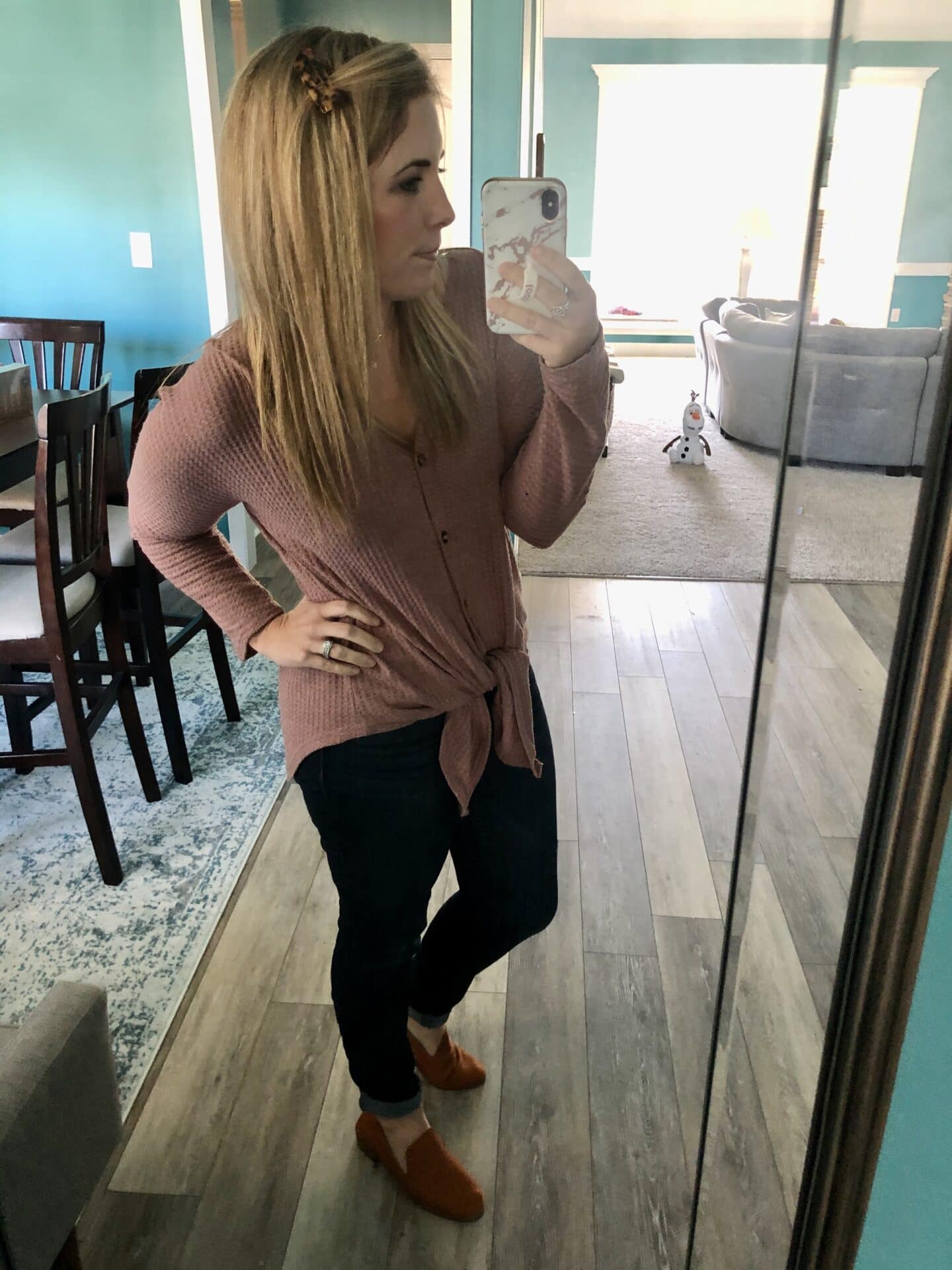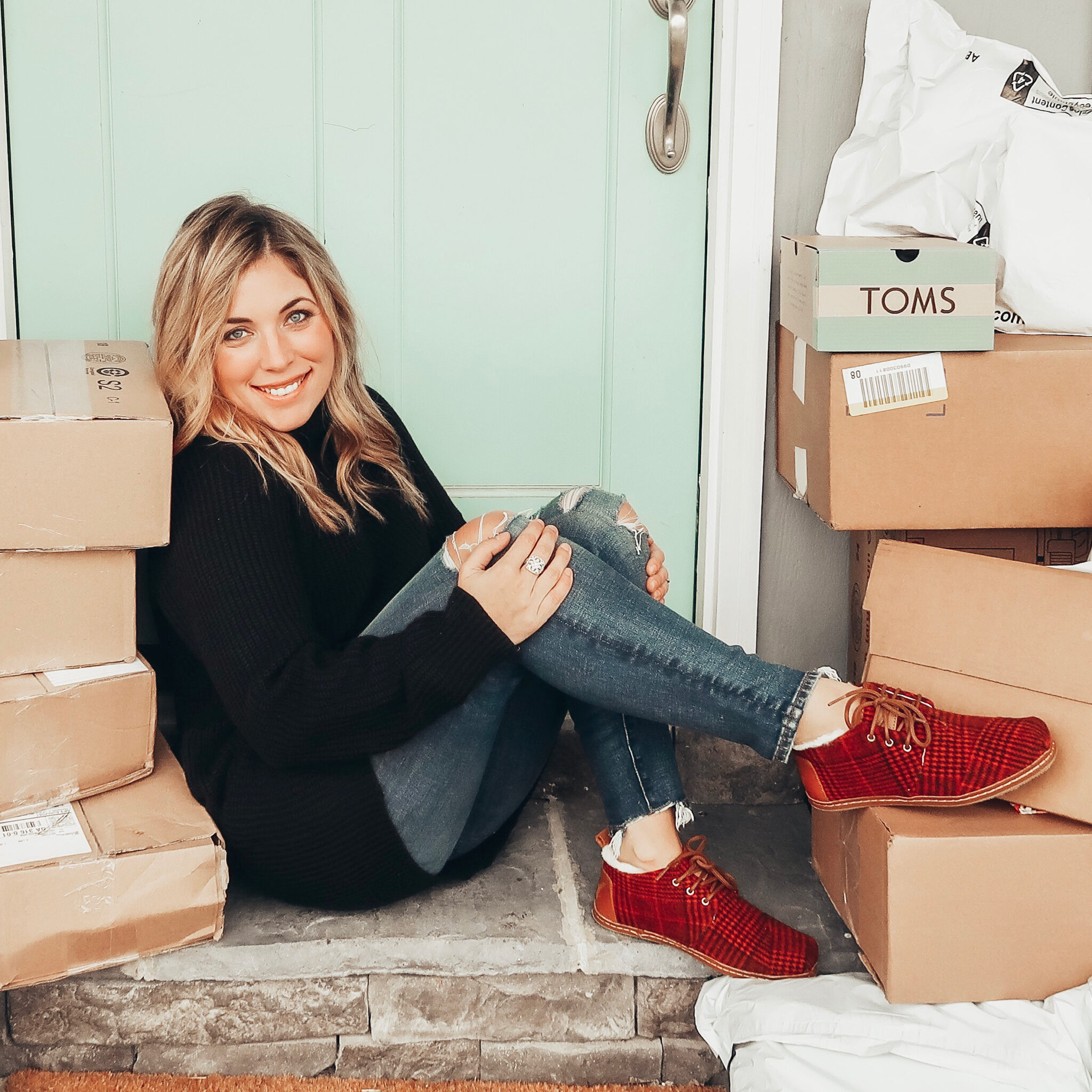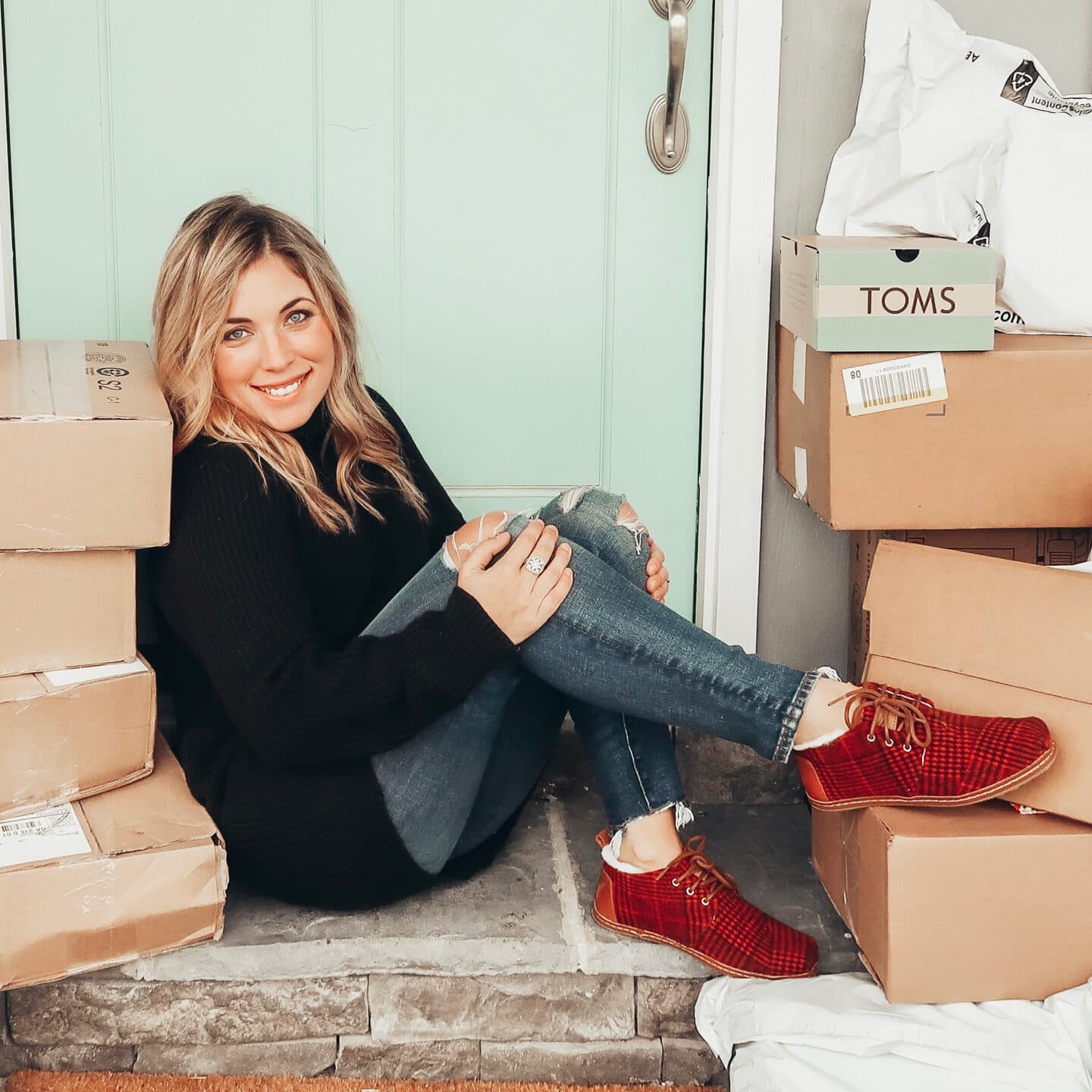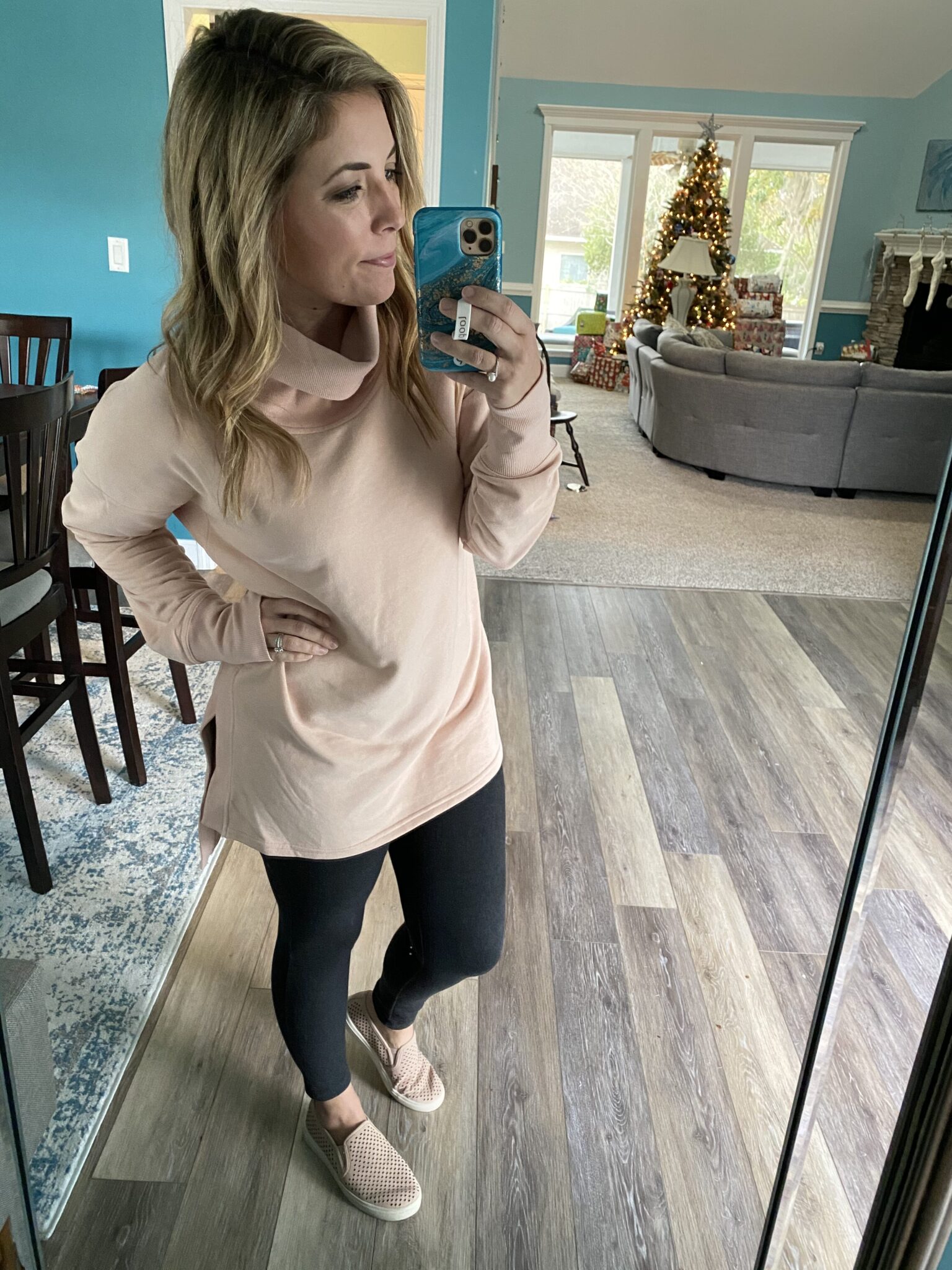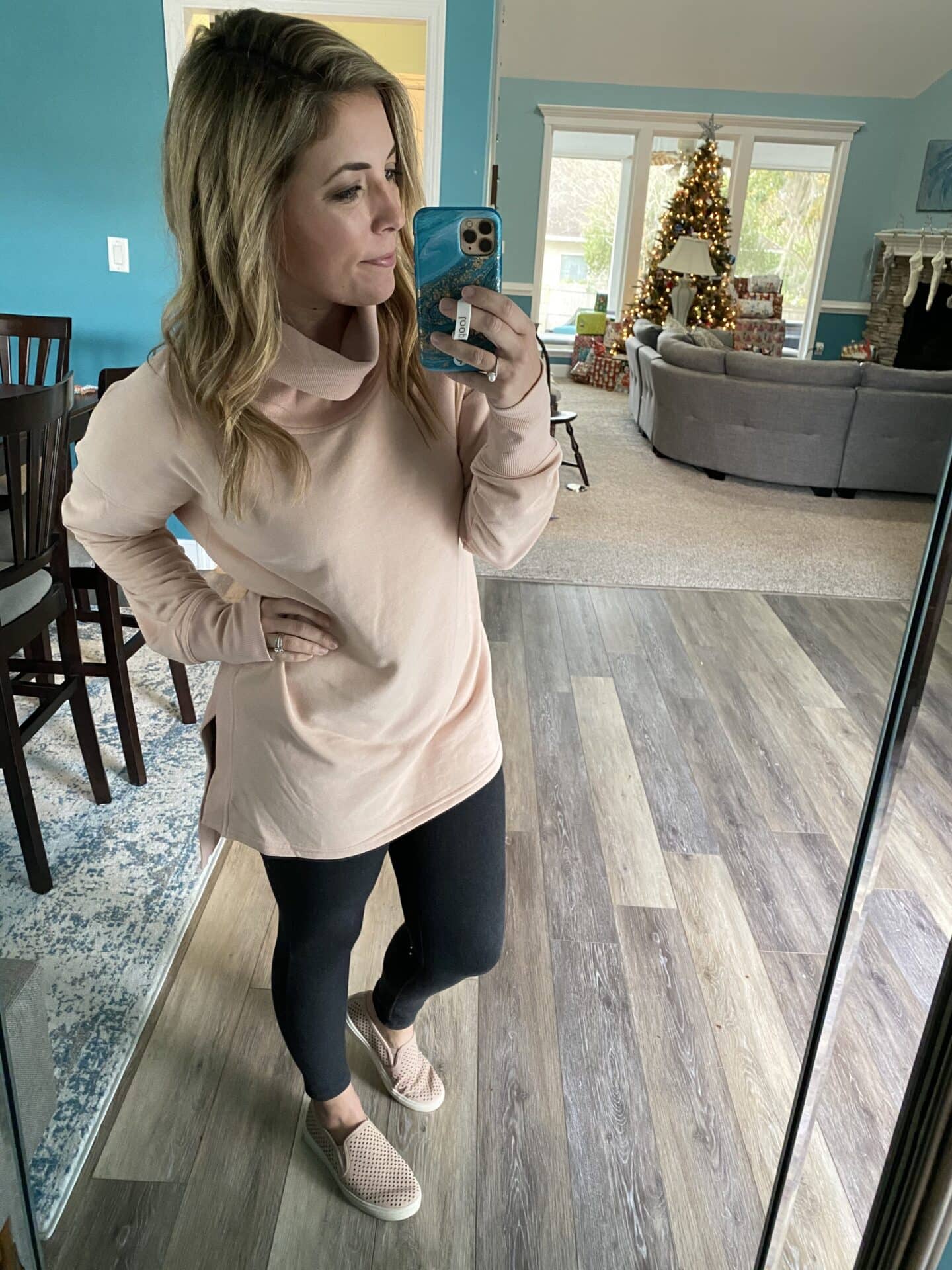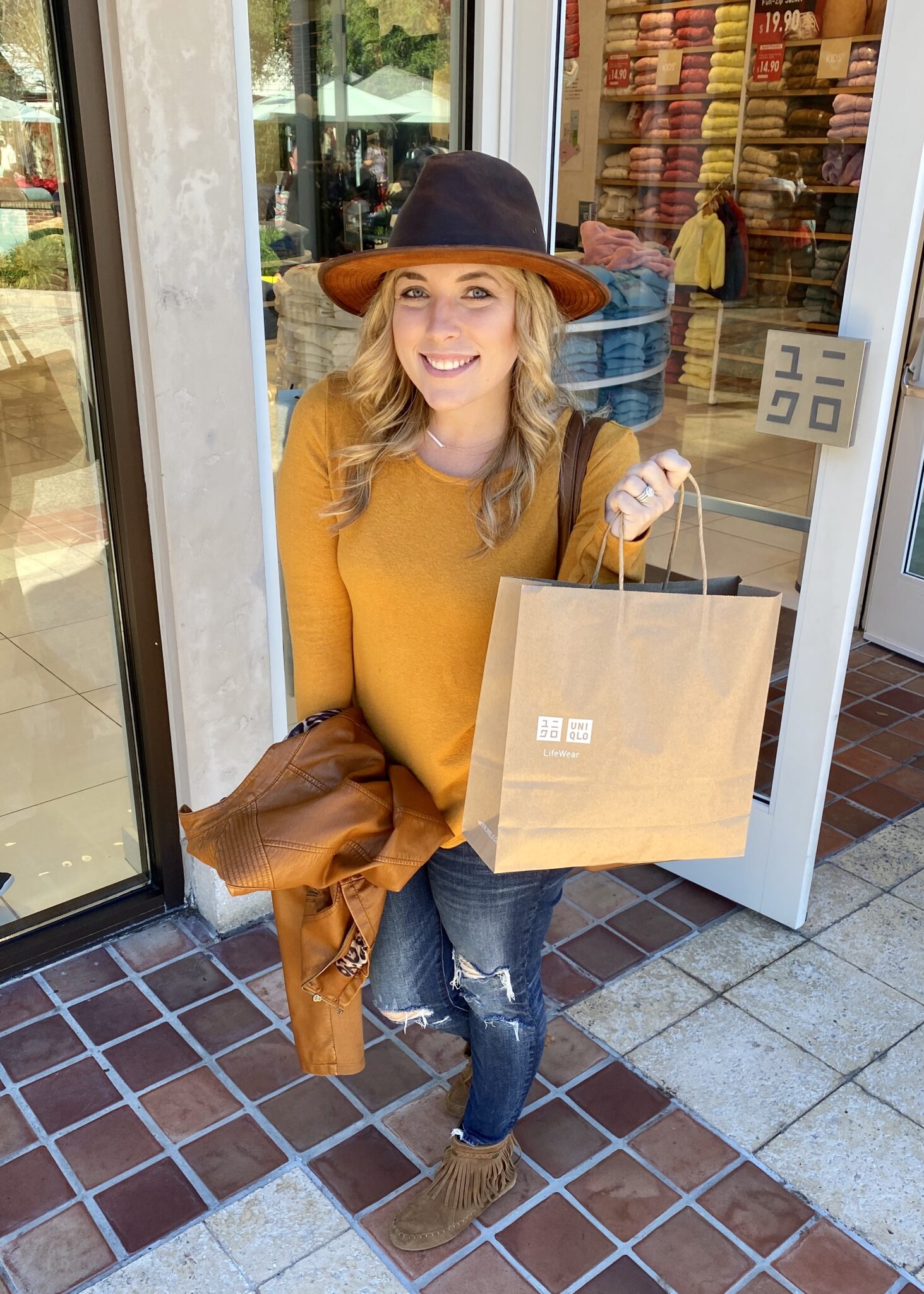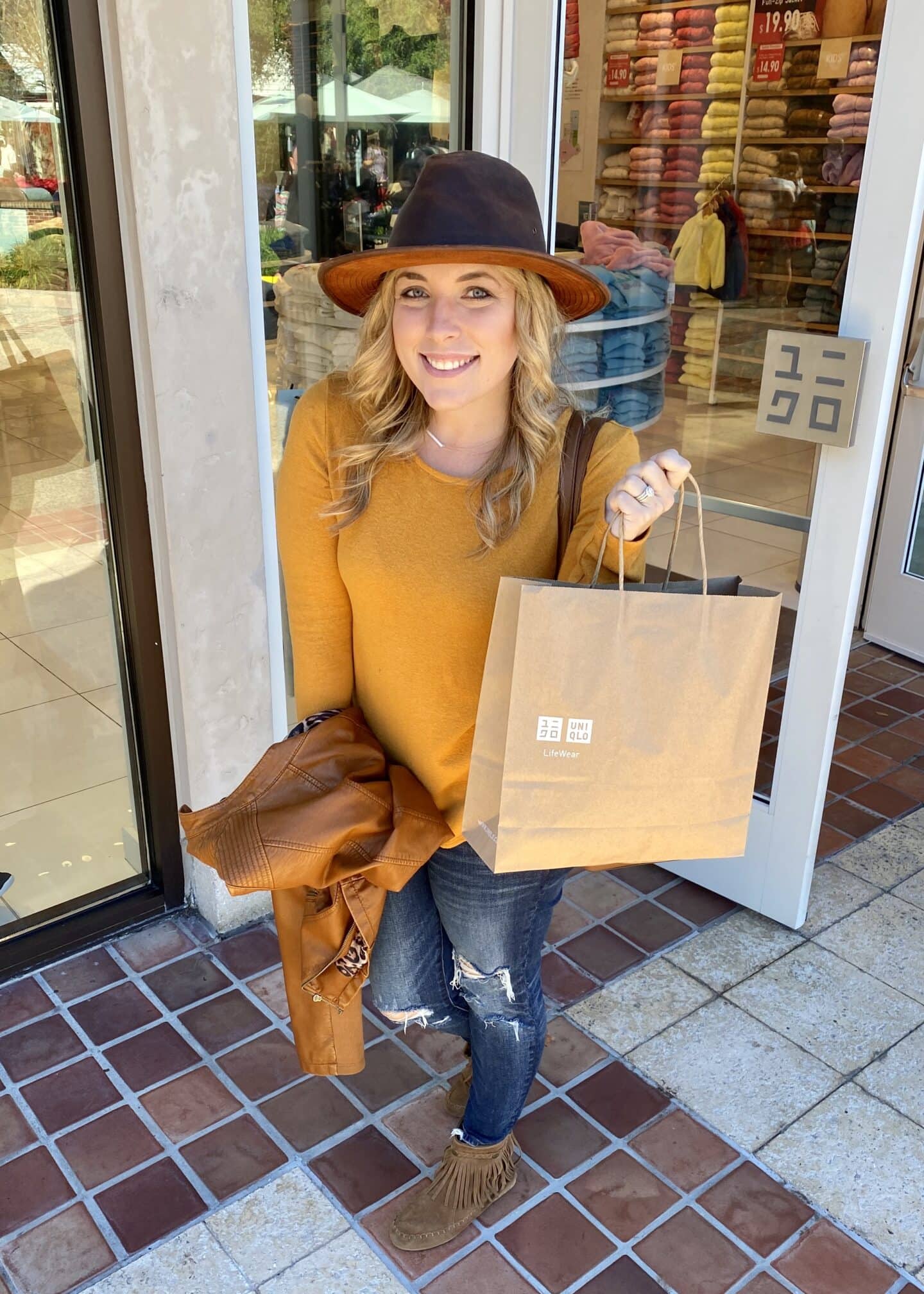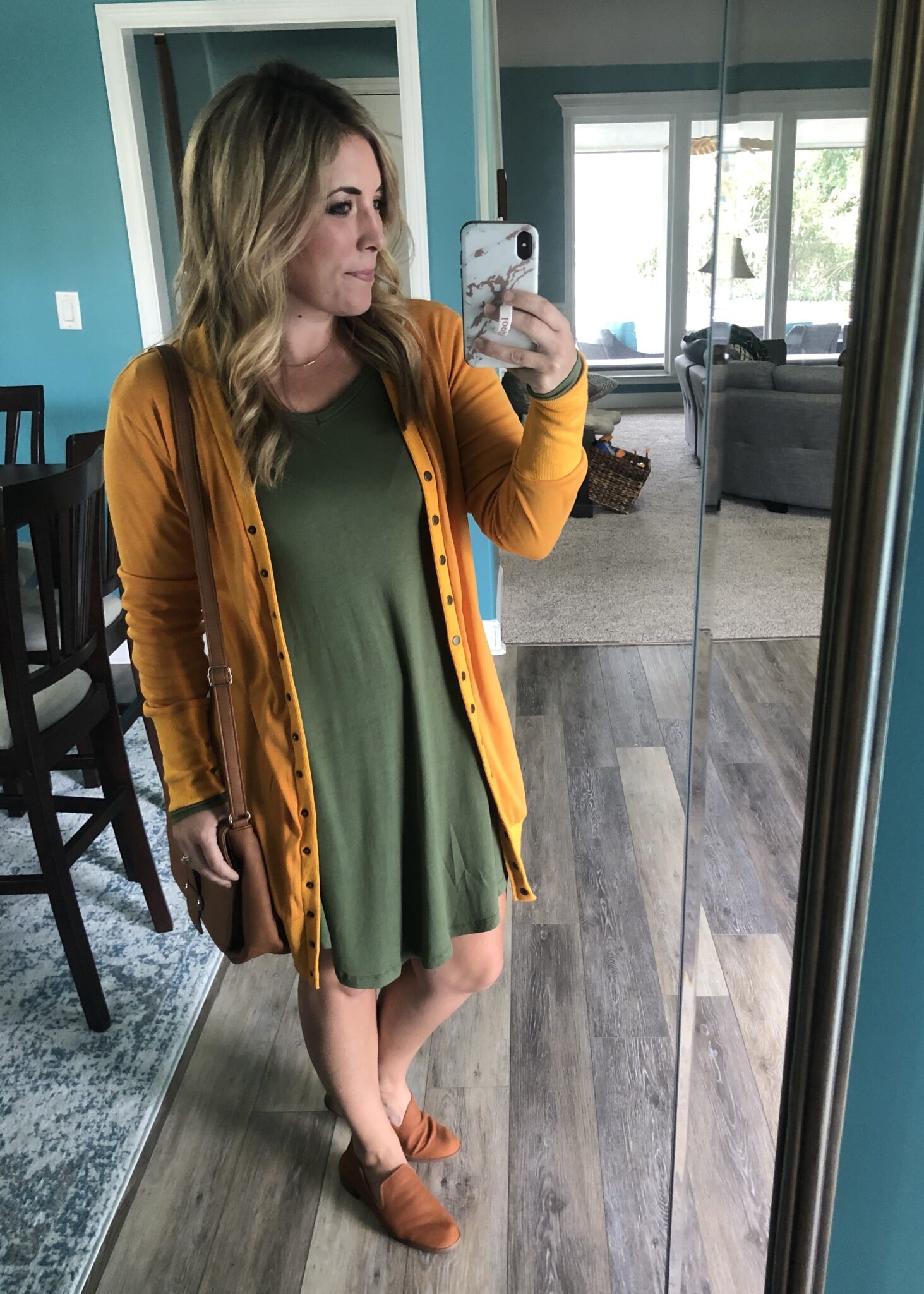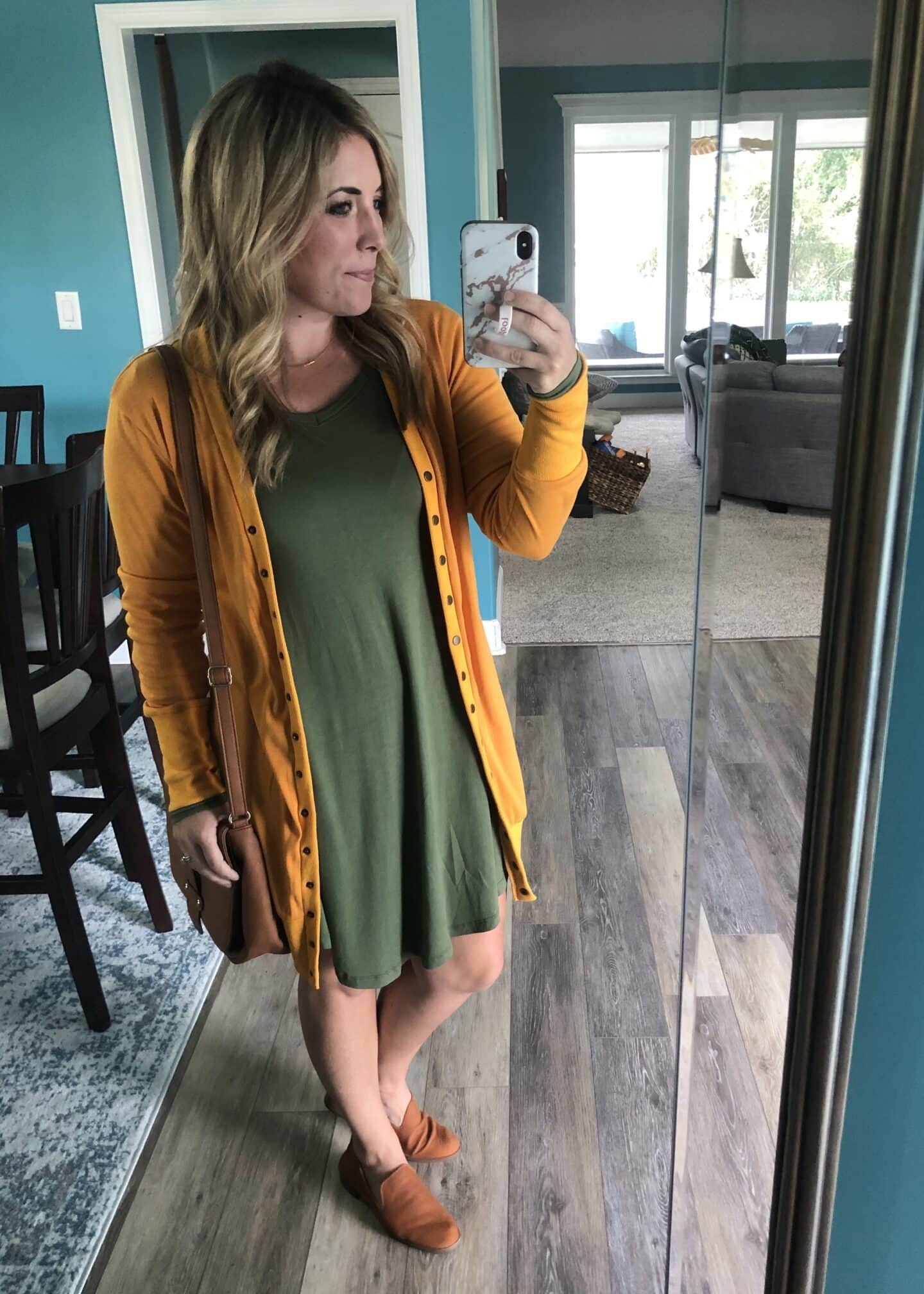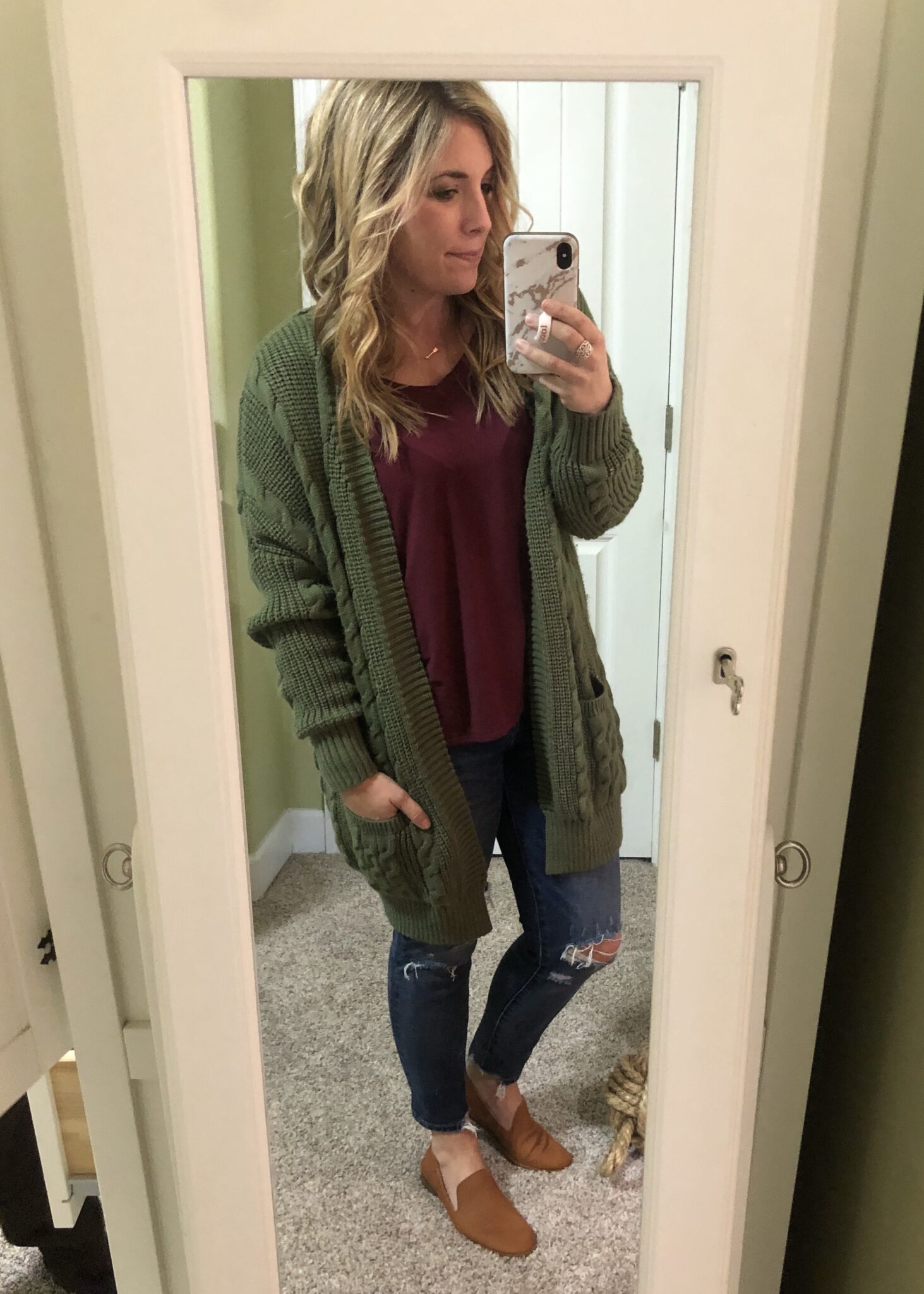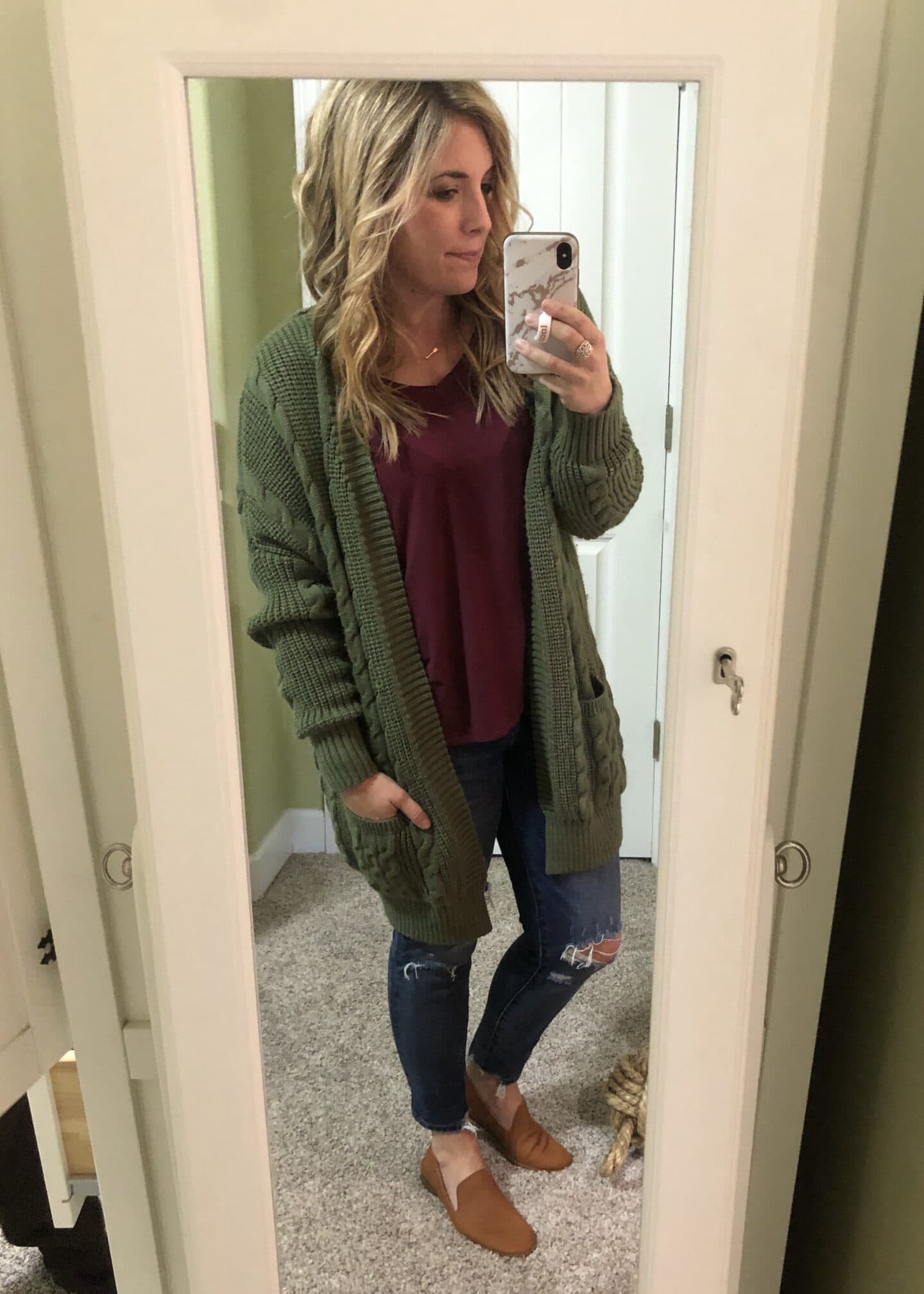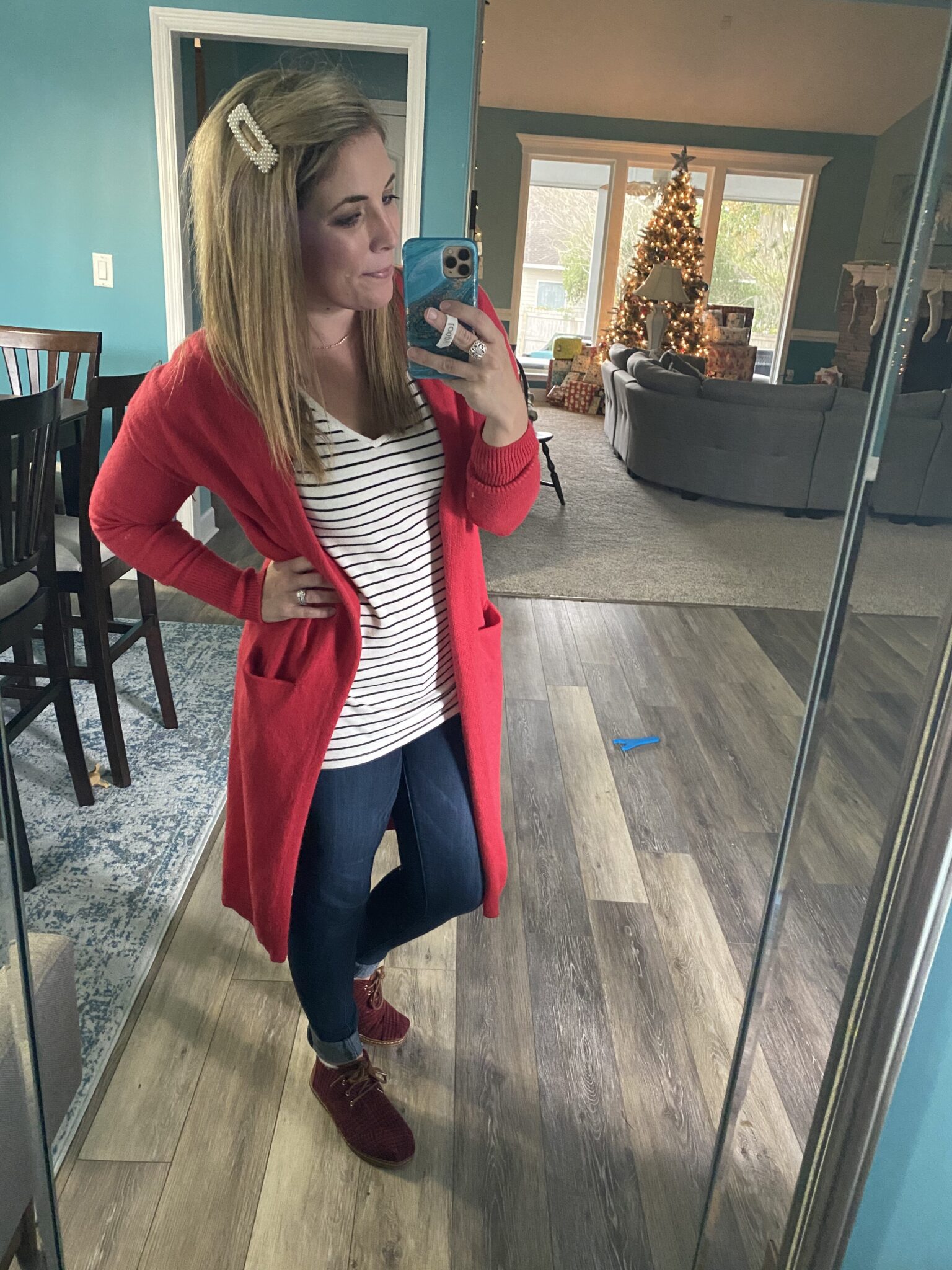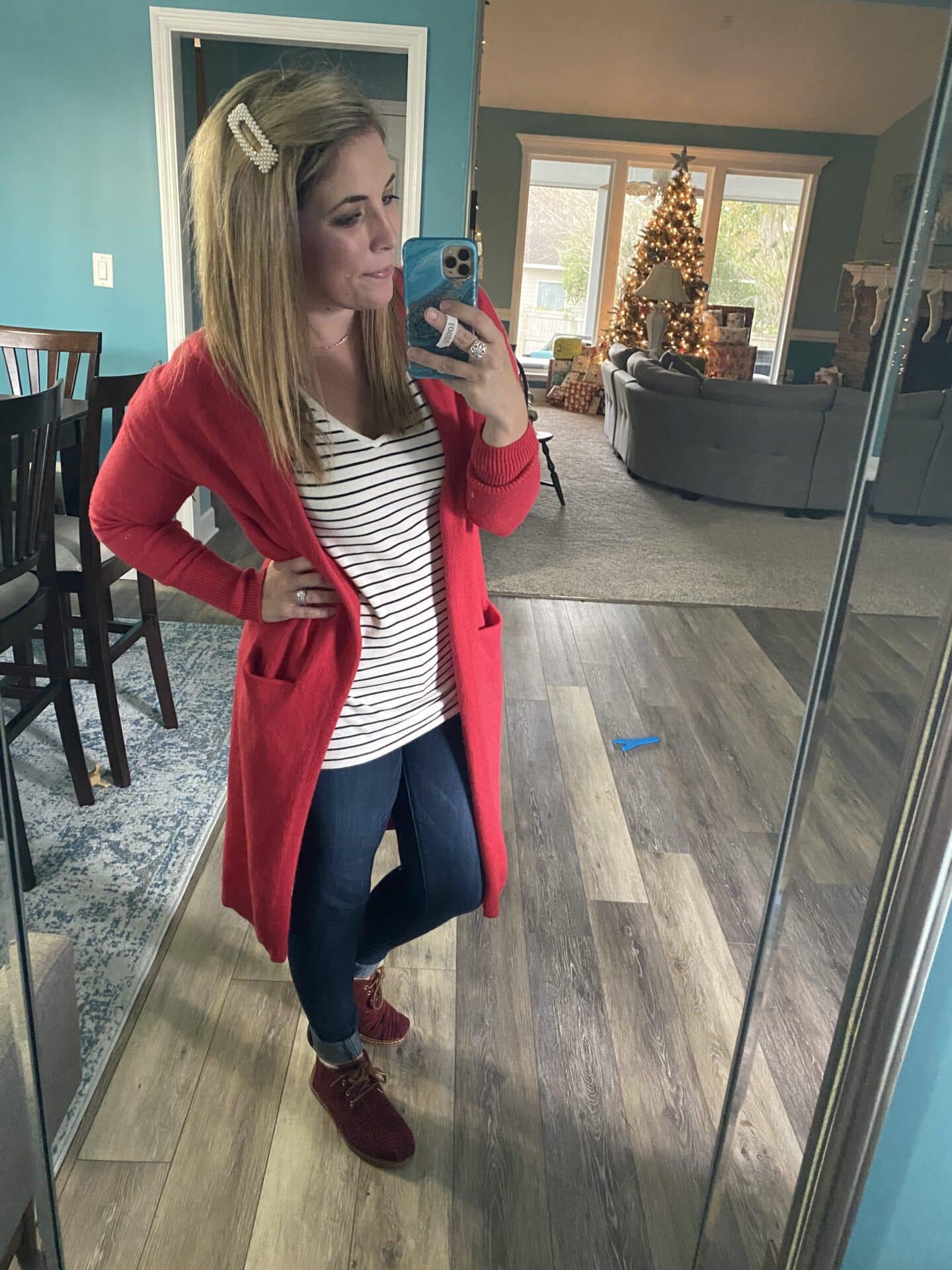 Cardigan (I own two of these – LOVE!)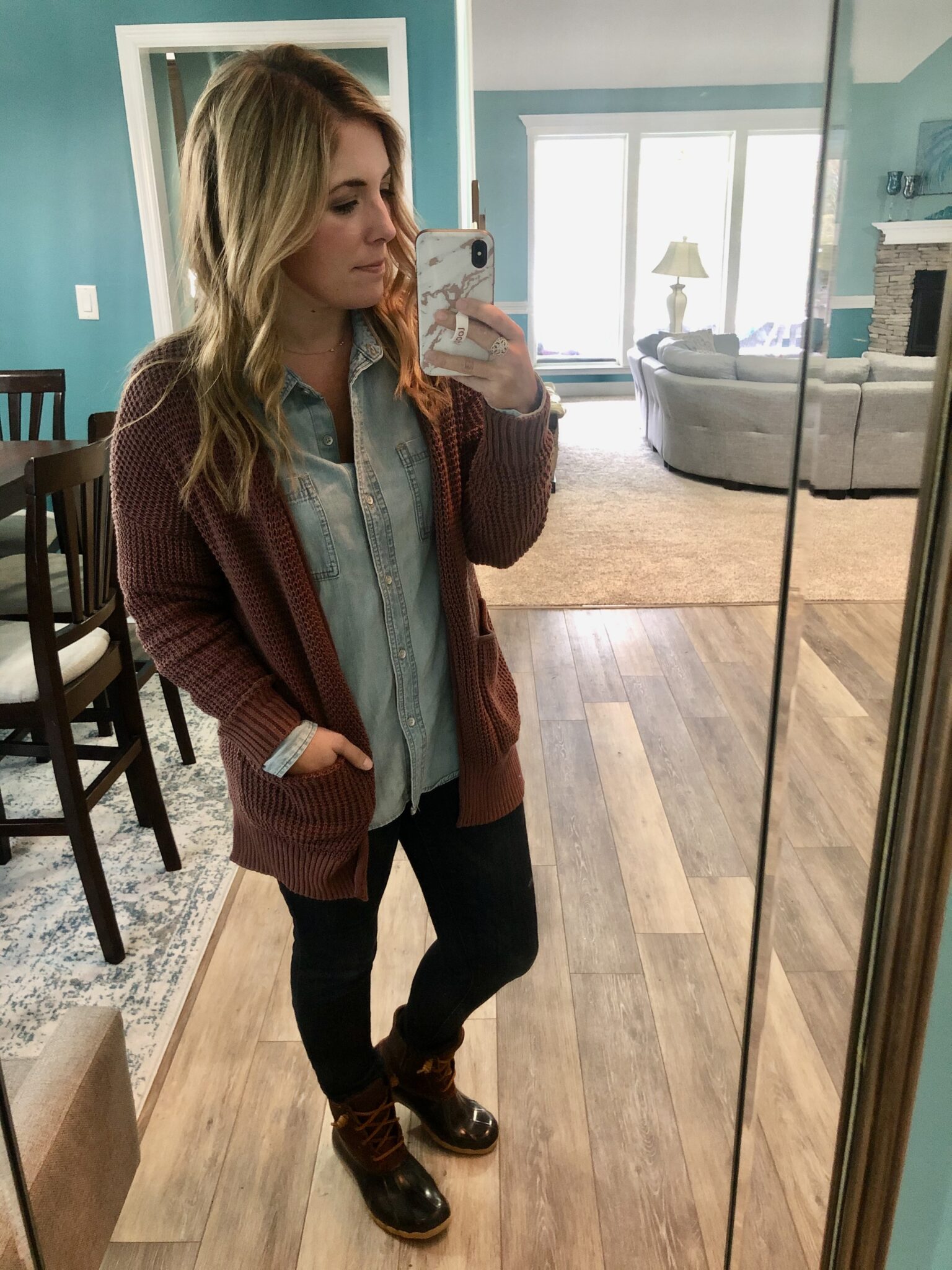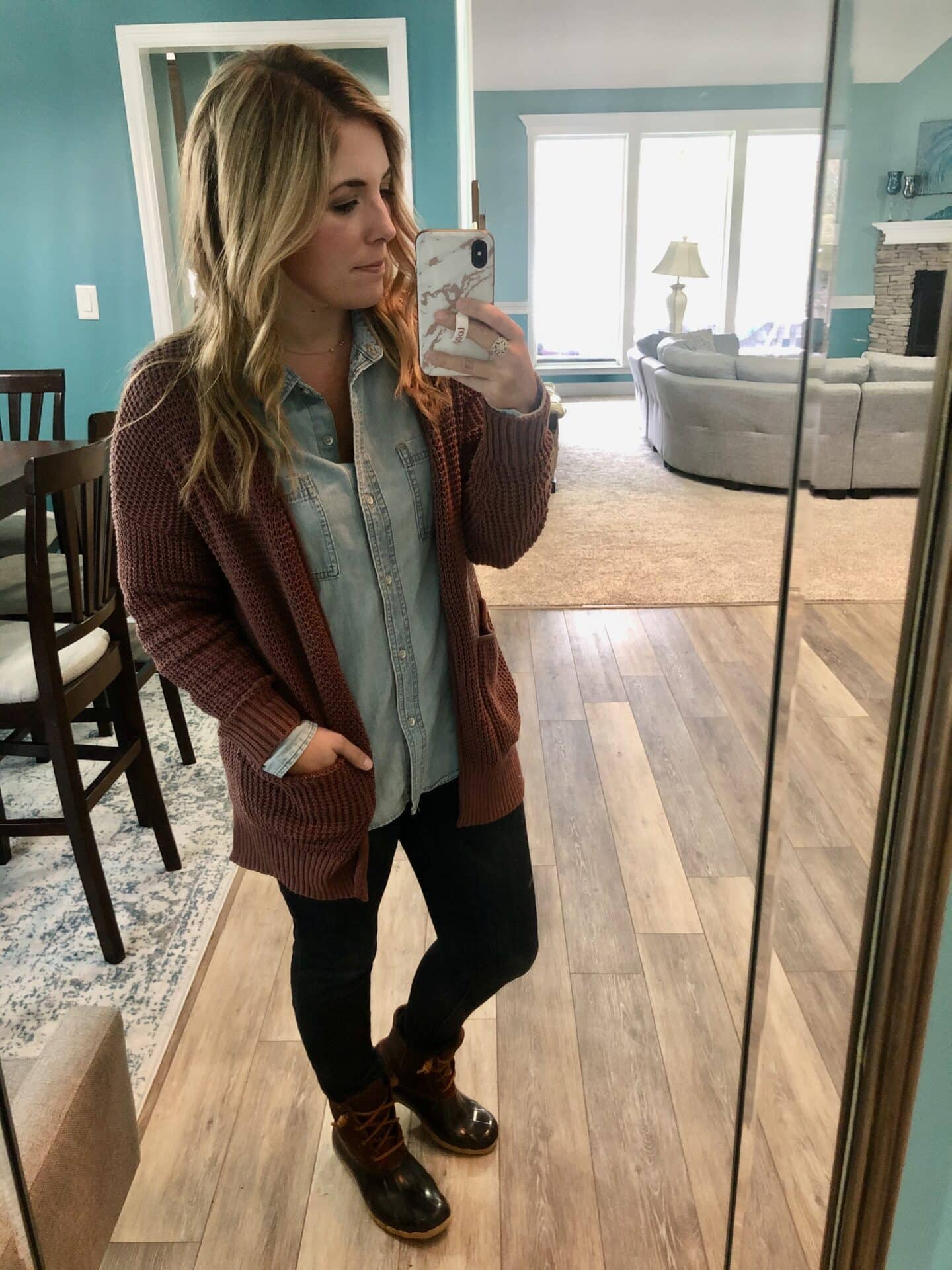 Shop Everything I Wore Here:
What I Ordered
Zach and I didn't do gifts this year but he did surprise me with some new slippers!
My dad is HARDCORE about his love for L.L.Bean and I used to have similar slippers that got left in a hotel years ago (fun story…the power at the resort went out the morning we flew out so we had to pack literally IN THE DARK).
I'm so excited to have them back!
They aren't cheap but they are SO WORTH IT.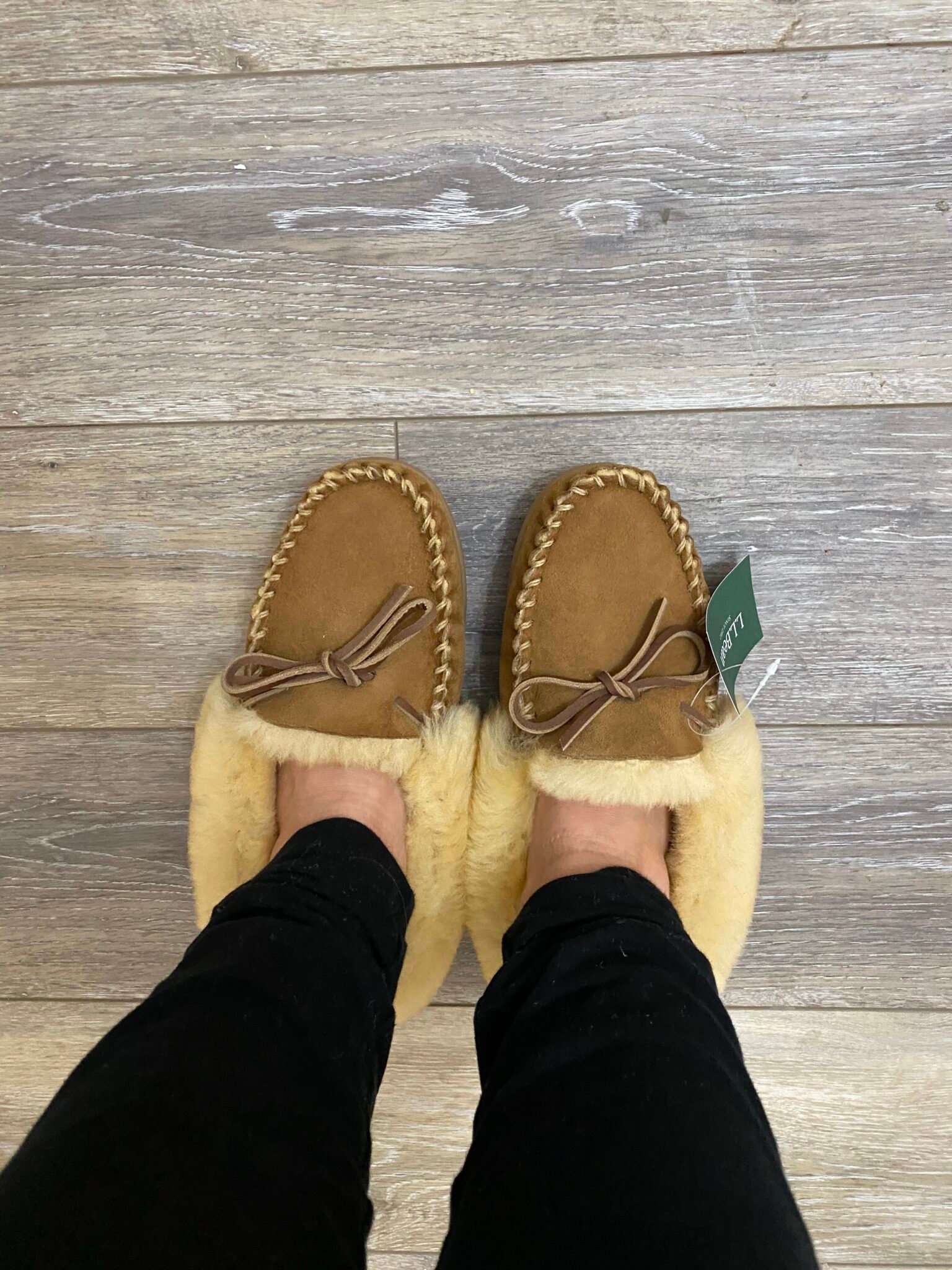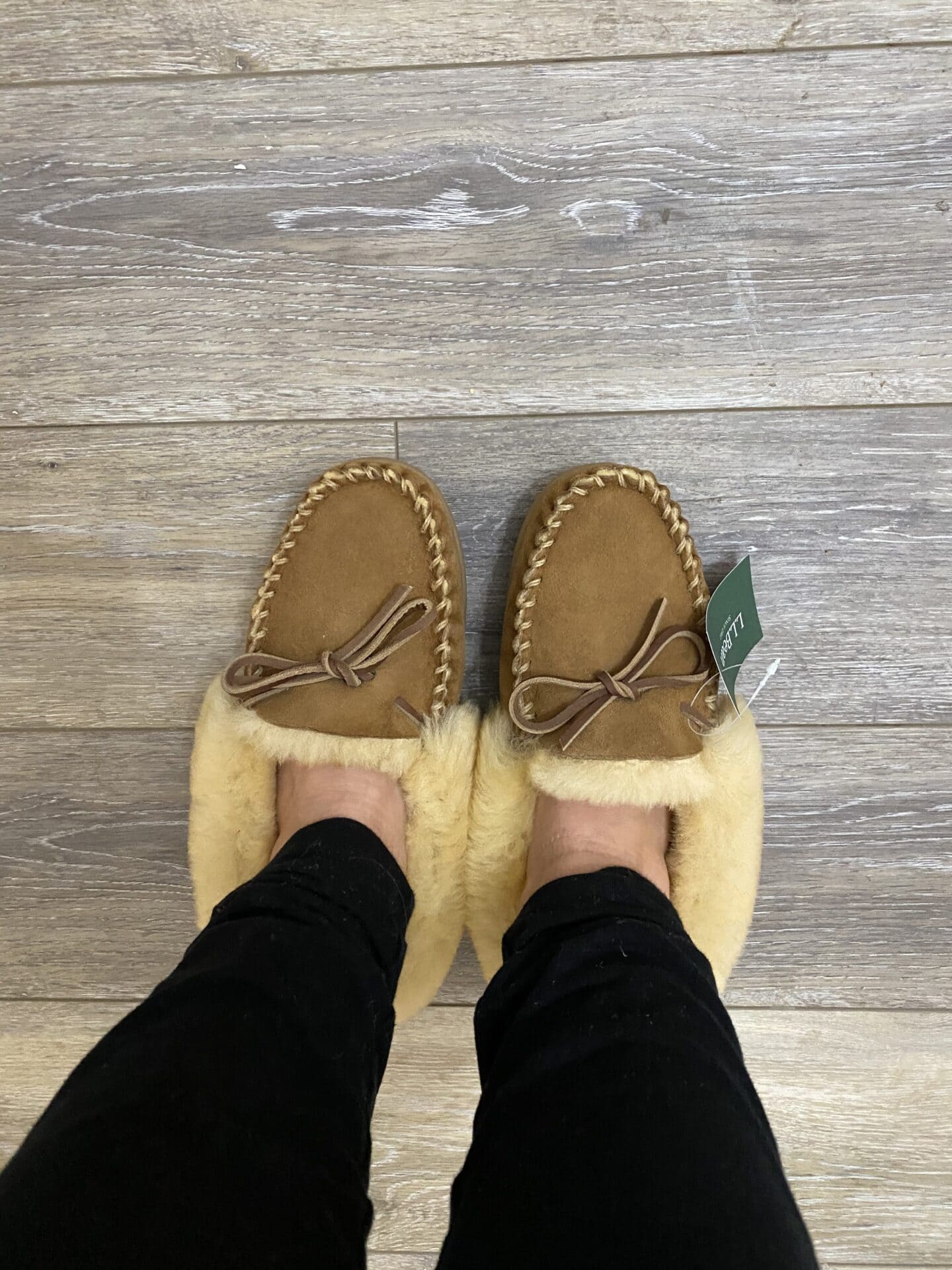 We invested in some new outdoor holiday stuff this year and I wanted to update our welcome mat.
My mom bought us a personalized holiday one back when we first got married and it just doesn't match our decor and it's one of those items that just kinda makes me sad instead of bringing joy so I tossed it and got a neutral rug combo that can be great for holidays but also through the fall and winter months (until I put my pineapple back out for Spring/Summer!).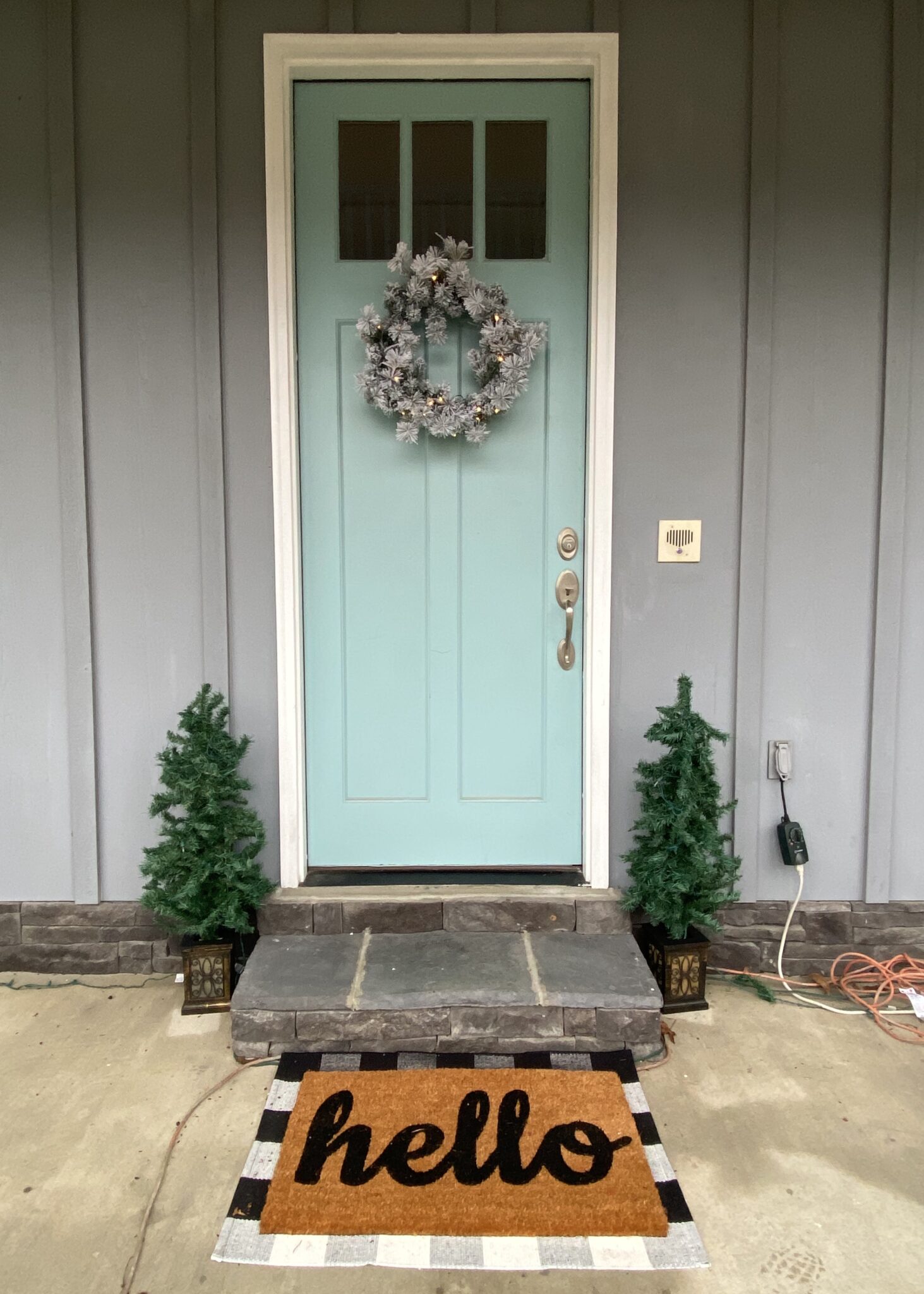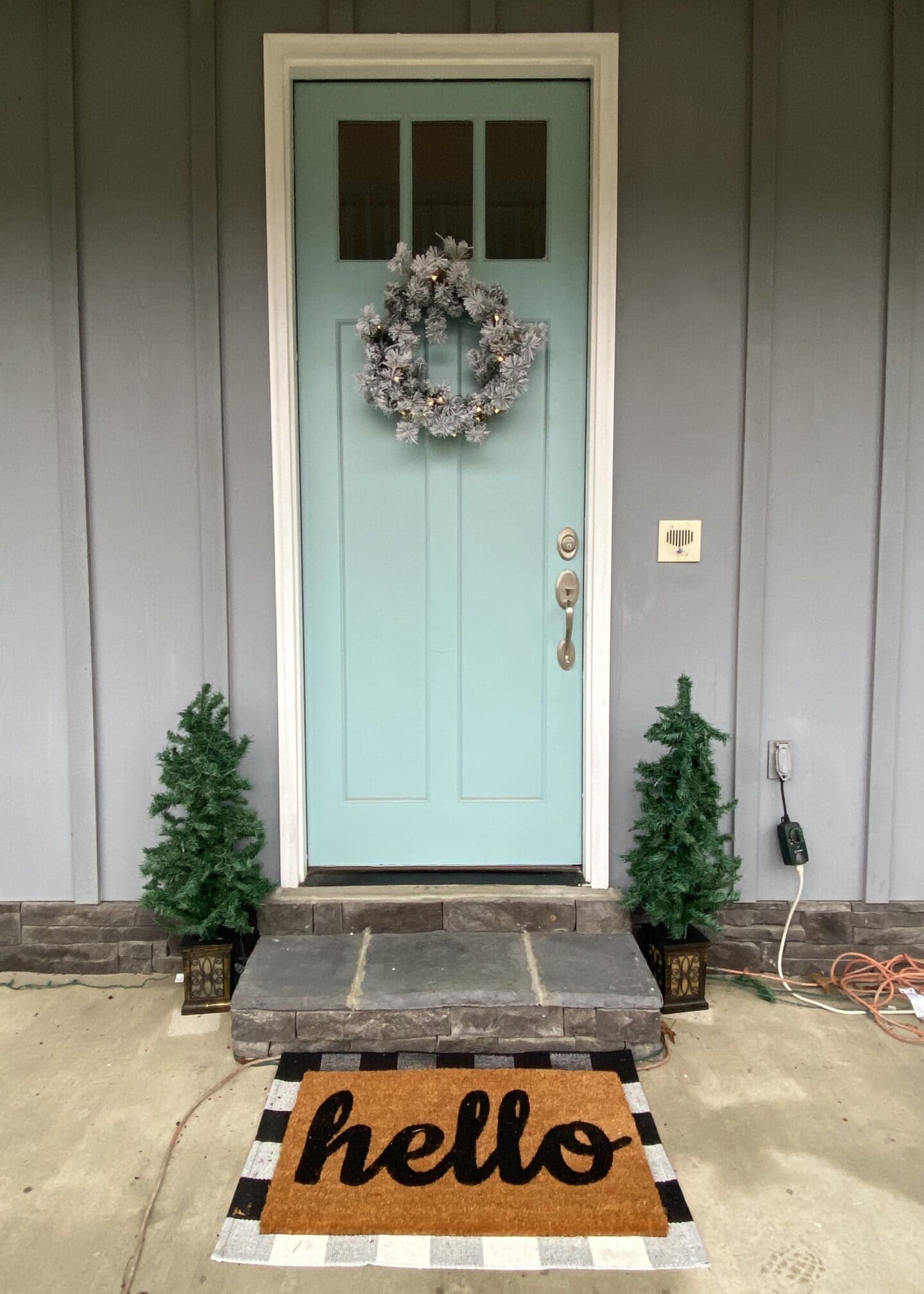 I have had the same rolling pin for AGES and it finally bit the dust right as I was baking for the holidays so I had to replace it.
I LOVE this rolling pin I found on Amazon!
It's SUCH nice quality and Zach said it works WAY better than our old one for when he makes pizzas…plus it's pretty and I leave it out on our counter now!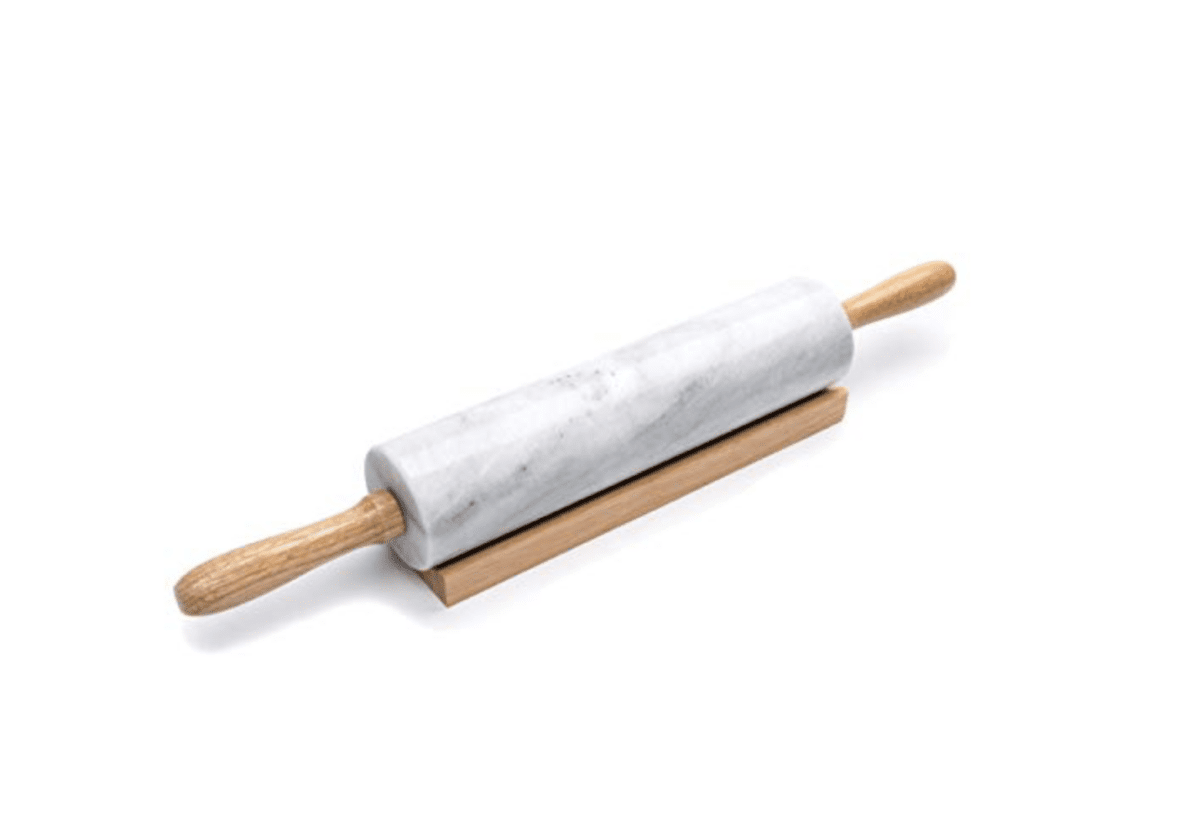 I am all about my skin and taking the best care of it that I can.
I kept hearing people talk about this skin therapy oil and I decided to give it a try…for $10 why not, right?
It's a HUGE bottle! I just put it on my face after I shower and mix it with my lotion on my body too.
I can't say that I've seen some huge changes yet but it doesn't hurt!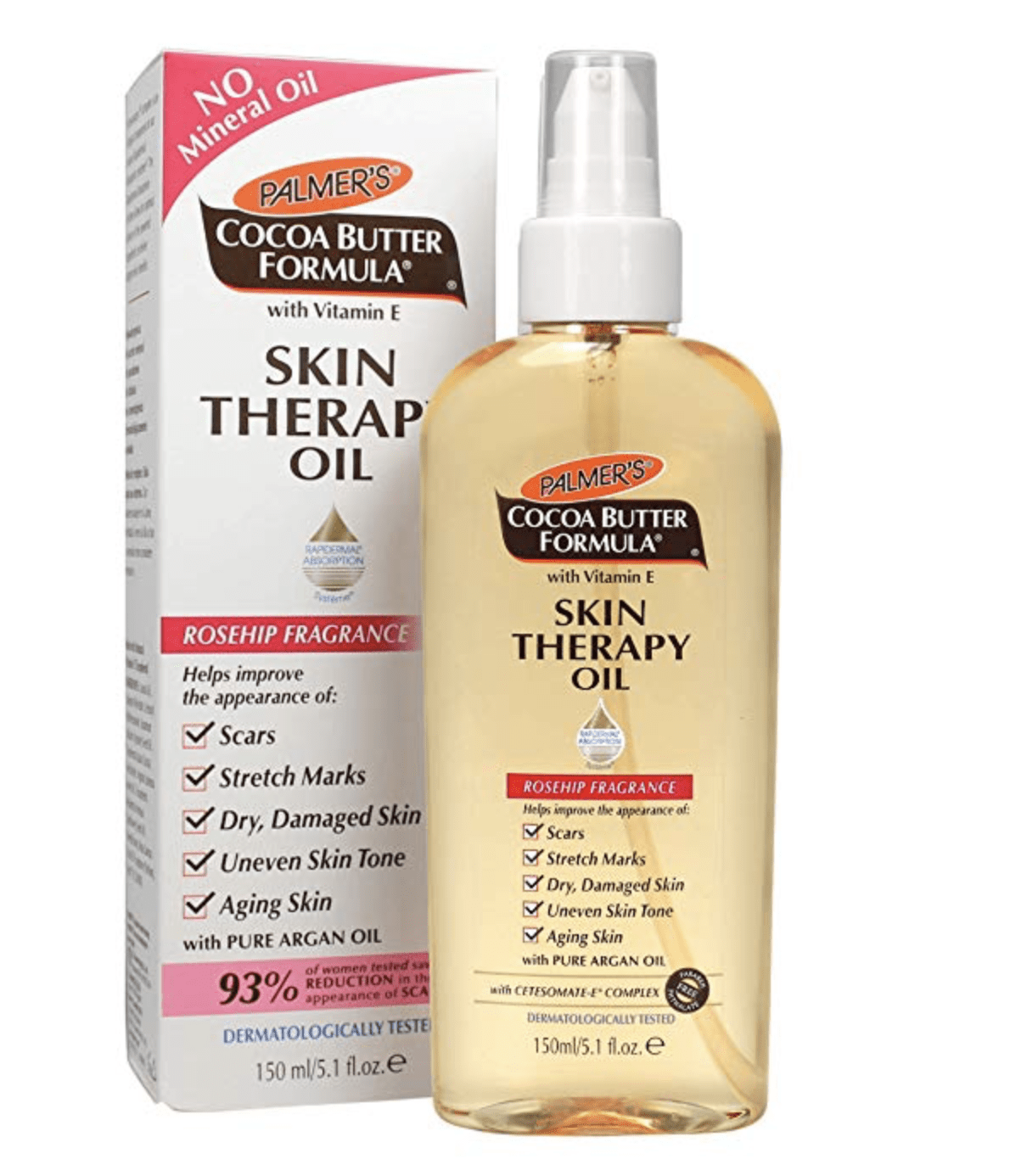 Zach has been helping teach our bible study class on Sunday mornings and we've been working through the 5 Love Languages!
I've taken the test but never have read the book and it's SUPER eye opening and great for married couples (perfect for V-DAY!)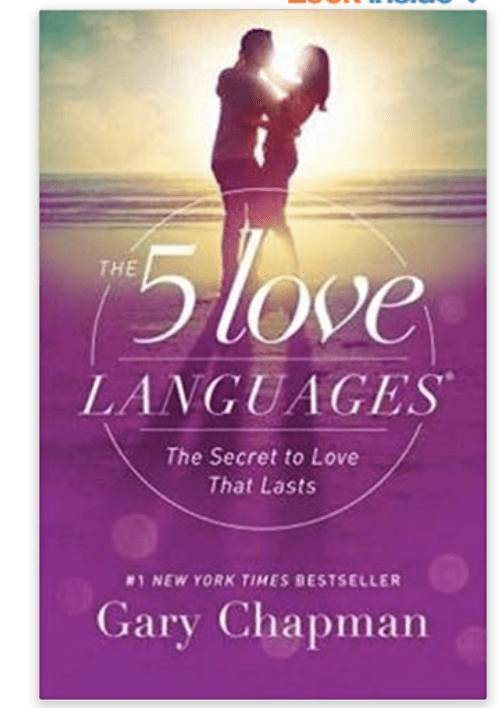 I had some computer issues and spent a LOT of time on the phone with Apple and they recommended for me to get a new external hard drive and it's AMAZING.
I can't recommend this enough!
TONS of storage and I actually run my entire photos library on it and it's super fast!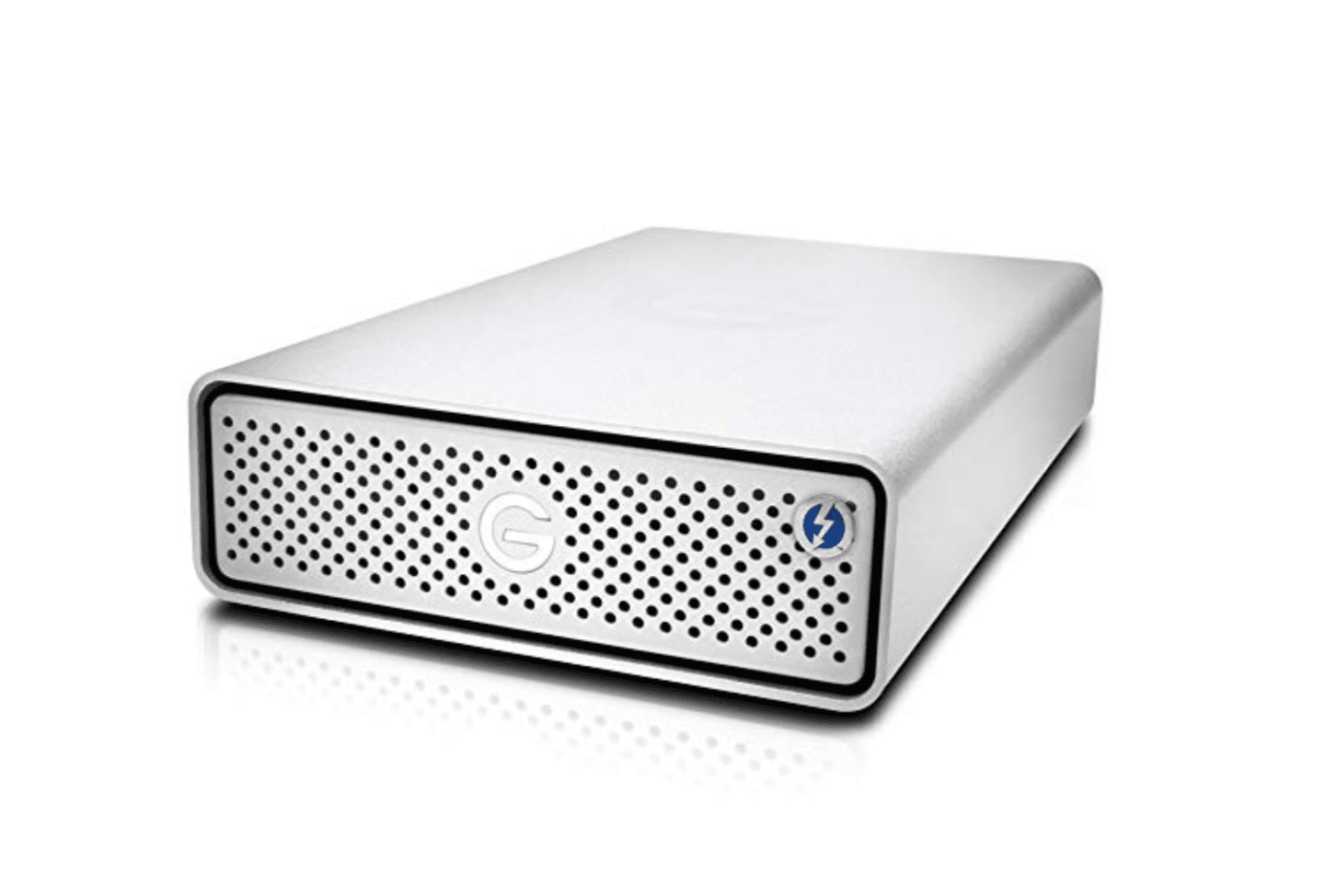 Shop Everything I Ordered Here: