For our final day of the trip we SLEPT IN. Whew, we needed it! After the late night at Magic Kingdom we just took a lazy morning which was super nice. We got things packed up and ready to head home the next day and didn't actually arrive at Epcot until close to 2!
We hit up Spaceship Earth right when we arrived and I won't miss the weird mask pictures haha! We were SUPER pumped to see the Jammitors back in action!!!!
A must-do at Epcot is Nemo bc it's Spear's FAV and he is always so cute about it.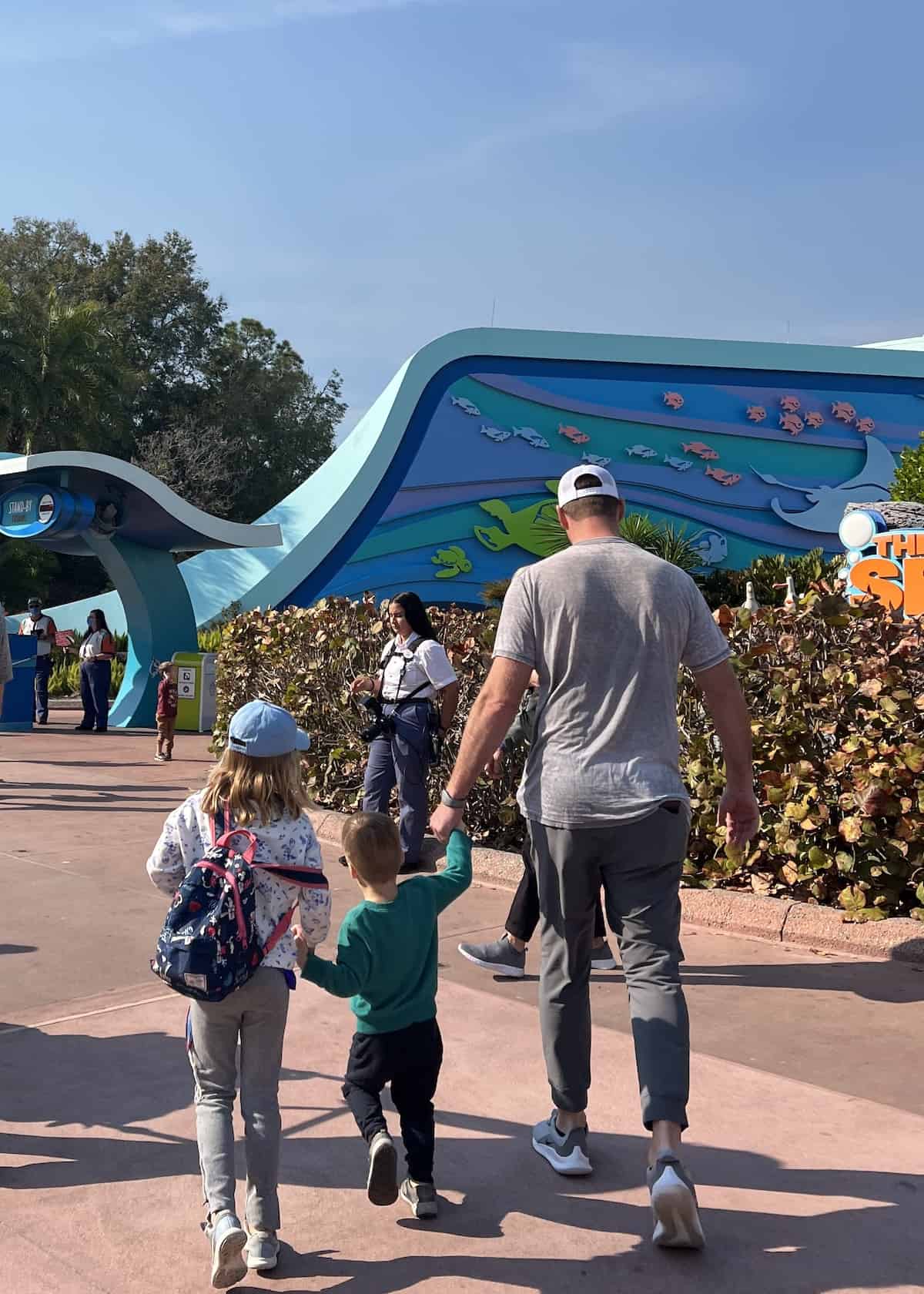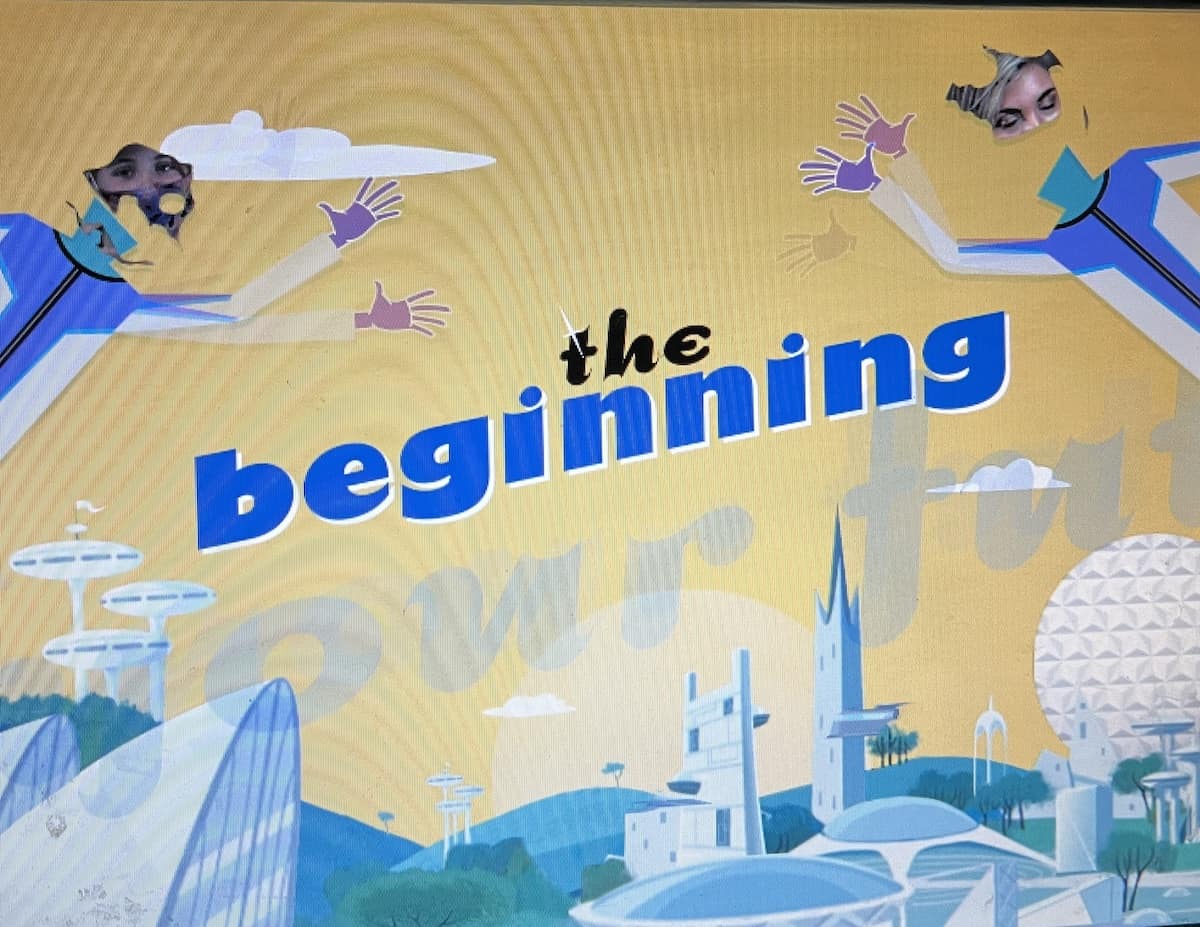 I love to get one pic on each park day so this was the fam pic of the day…facing the sun and not so cute but whatever!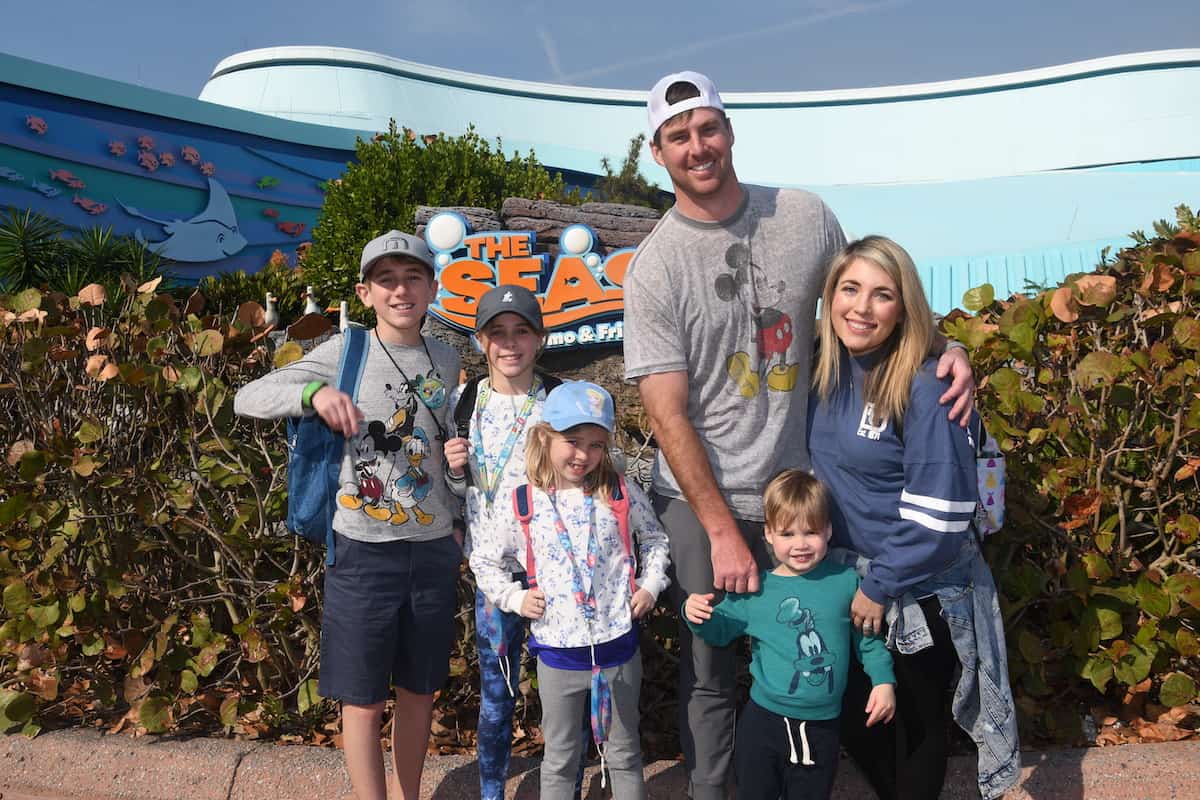 Our main mission for the afternoon was Remy. Spear really wanted to ride it! It was nice to arrive in the area a little later in the day as the crowds weren't crazy and we could take in all the details.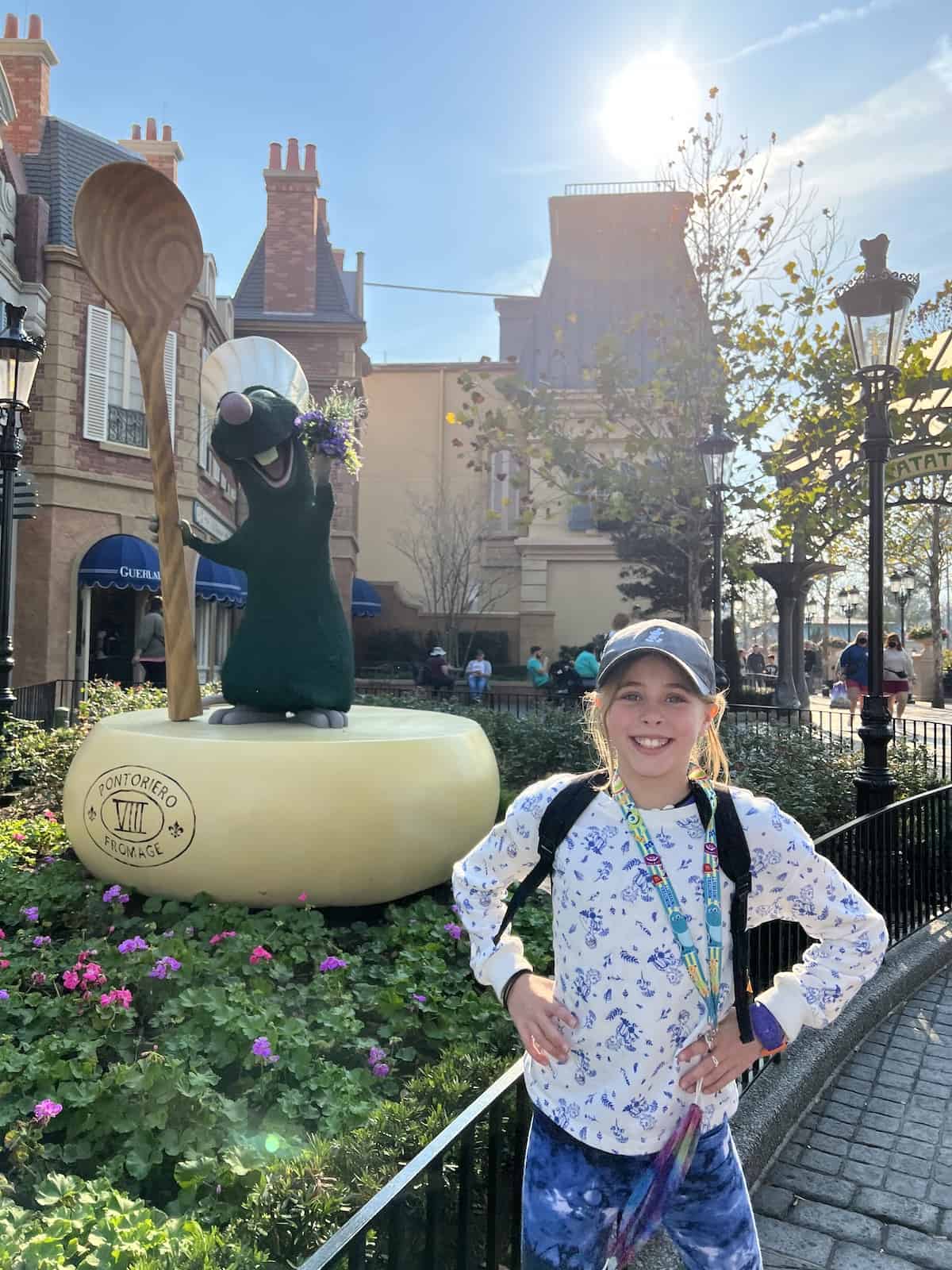 Love the winter looks on the princesses!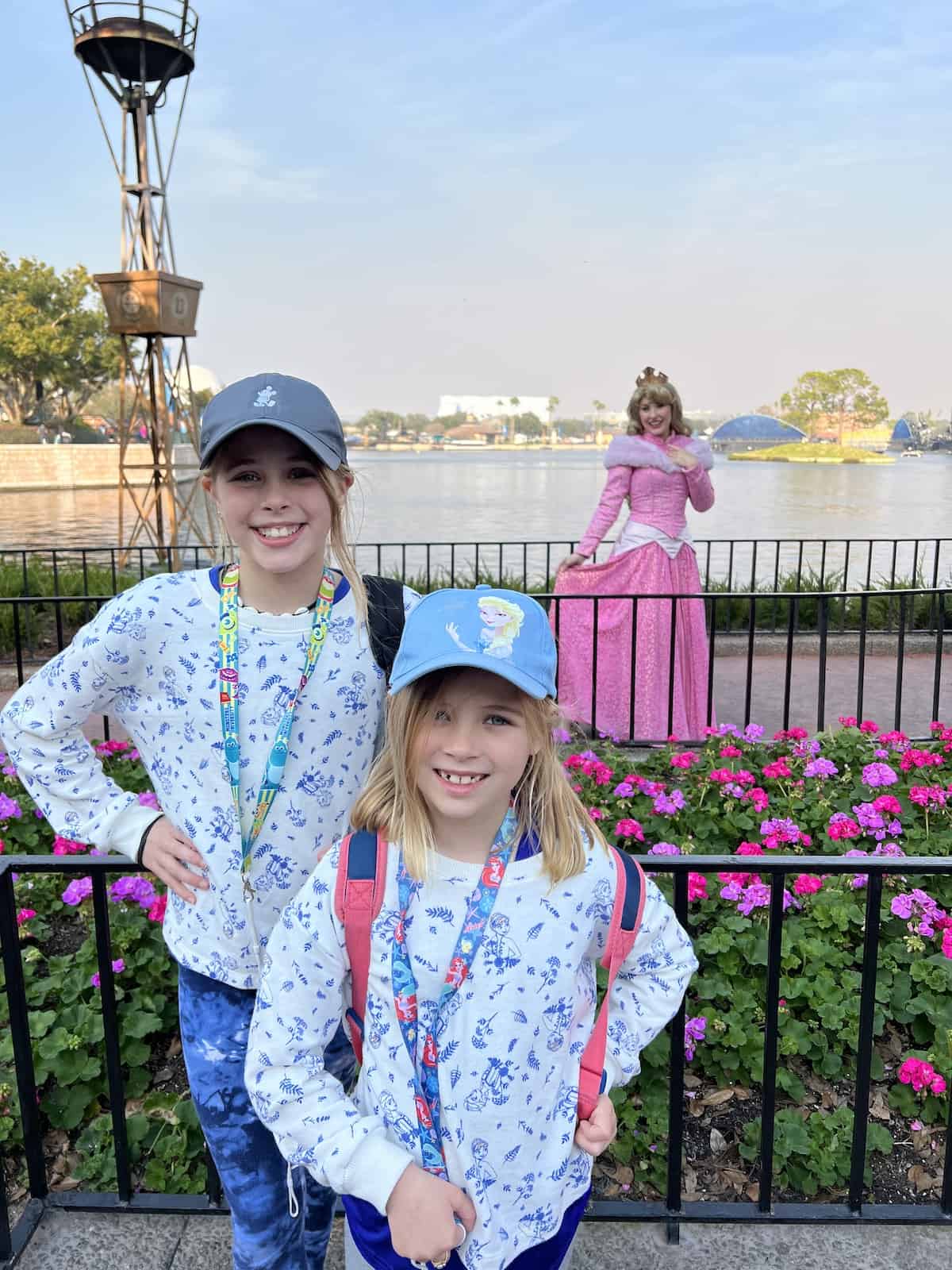 We randomly decided to eat dinner in World Showcase and had ZERO reservations. We assumed it'd be impossible to walk in anywhere but this evening was a good lesson to me – always ask! Just because there doesn't show availability on the app, it can't hurt to try. Usually, I'm so pre-planned that I'd never even think of walking up somewhere but sometimes being chill vibes pays off.
I ran into Teppen Edo and they could seat us within 20 min!!! CRAZY! 7 people and we practically walked in 🙂 Zach and I have only eaten at Teppen Edo once and it was during our anniversary combo my birthday trip a few years ago. We enjoyed it and it was a great place to celebrate actual Valentine's Day too as well as a first hibachi experience for Spear.
We were also seated in the "archery room" which was so perfect in honor of our archer's birthday!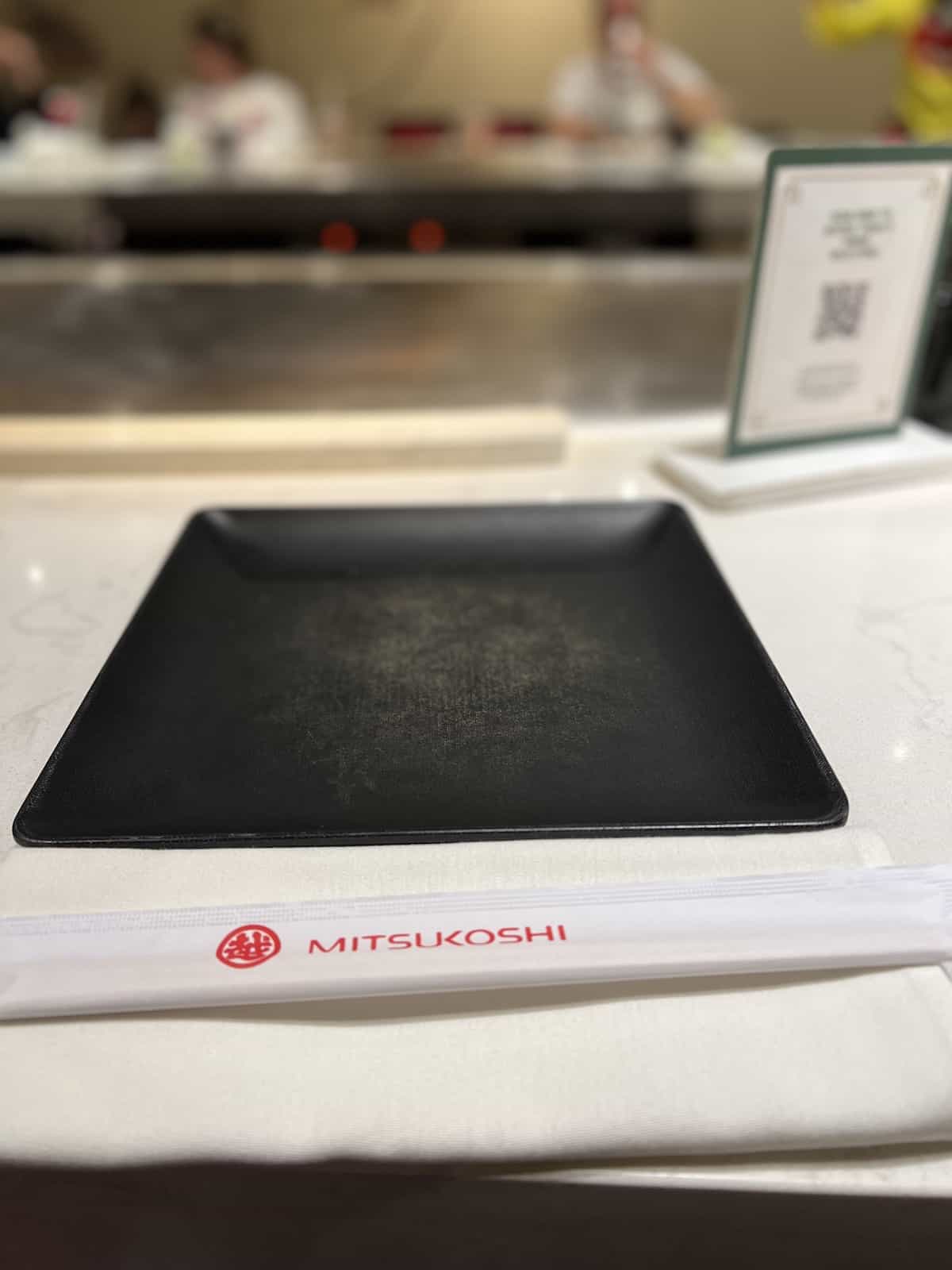 Spear was SO ADORABLE. When the chef tossed the bowl and caught it in his hat Spear's jaw literally dropped and he covered his mouth with both hands in shock. He also asked the chef "are you a baker?" Precious! It's also been SO LONG since Tess ever had a hibachi experience because she was so little that she doesn't even remember. She was also so cute and soaked it all up.
I just absolutely LOVE watching my babies fully enjoy experiences. This meal was my favorite part of the entire trip. G-Mama and I were in our element seeing such joy from all of us! When the chef made hidden mickeys he said "Hidden Mickey is part of my contract"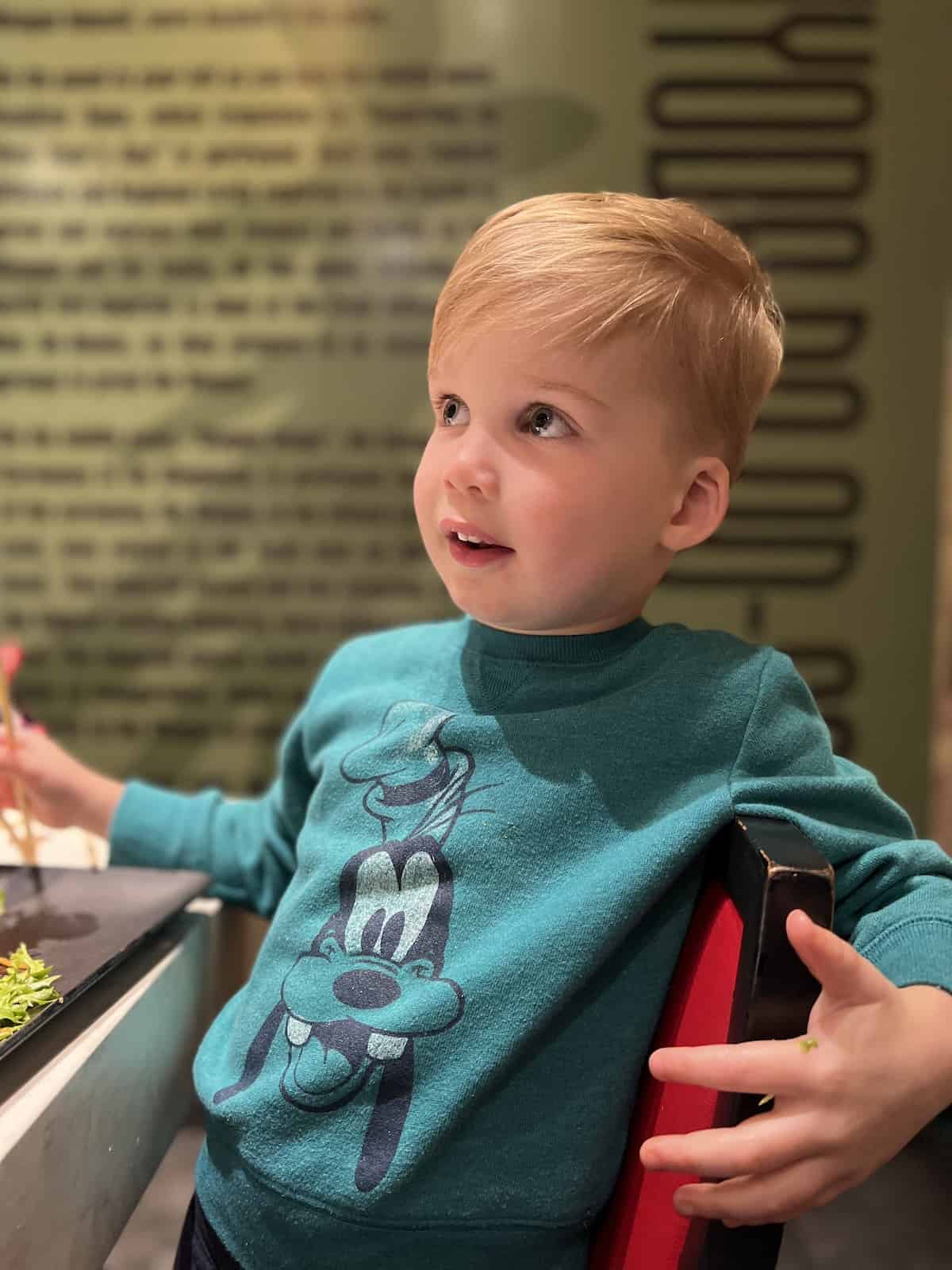 The chopsticks were also a HUGE hit with the littles. They provided endless entertainment between learning how to properly use them as well as serving as pointers when they were playing "teacher."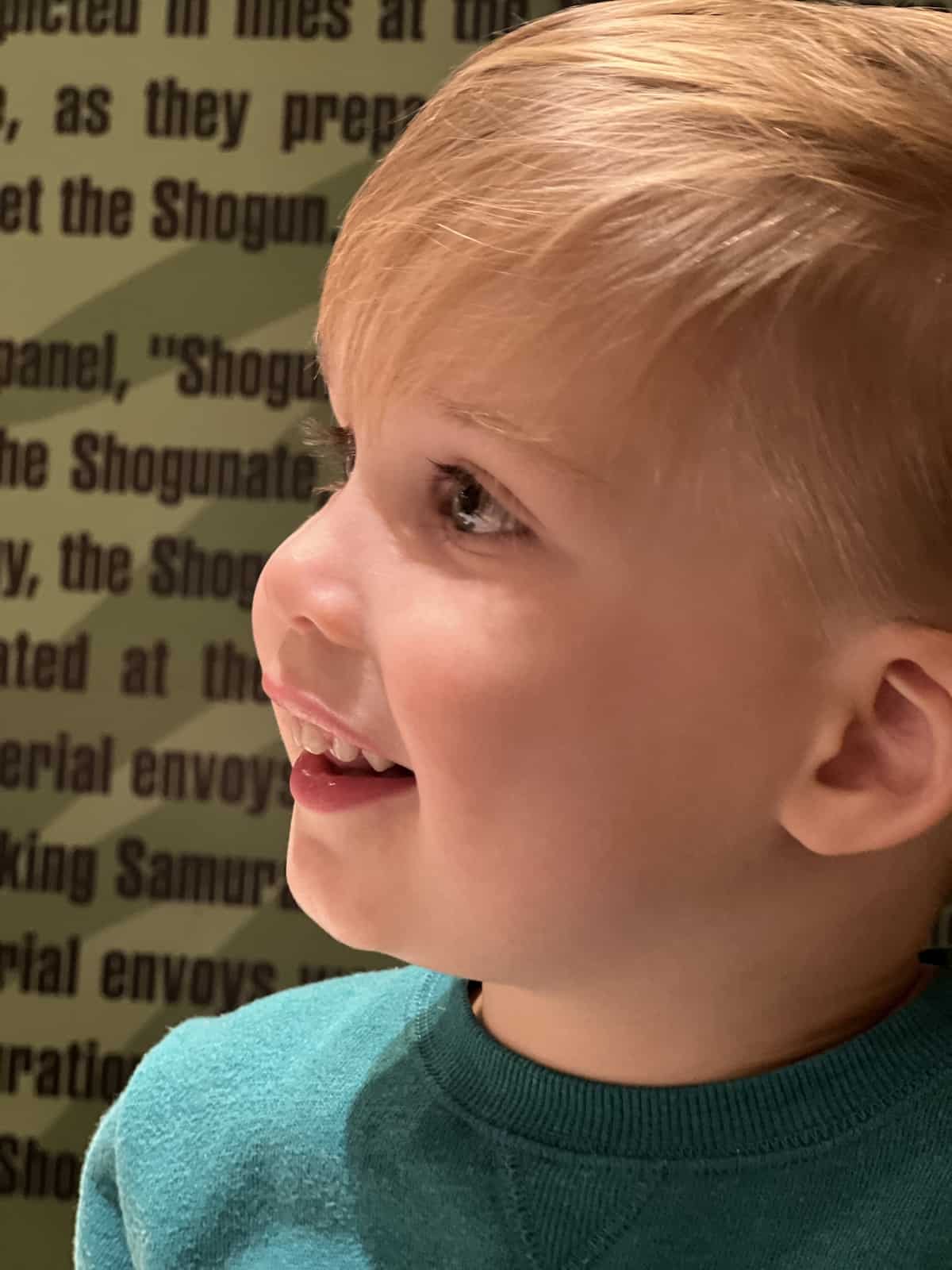 My birhday boy! I LOVE any chance to bring him some DISNEY MAGIC!!! Super thankful for this experience. Food was fantastic and we all LOVED it. Kye also got to keep the chef hat!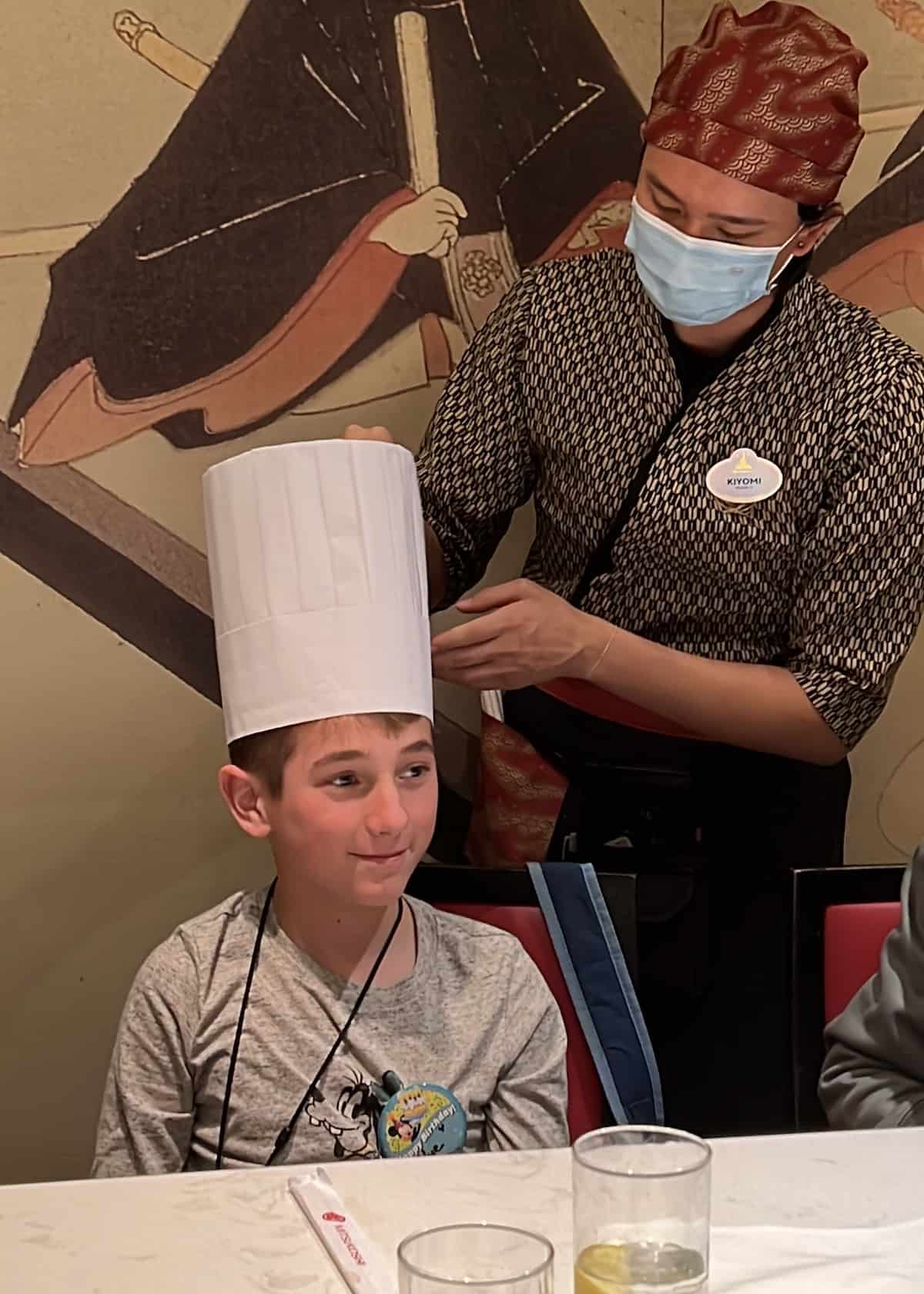 I am not a popcorn bucket kinda person. I'm not a big collector of things. But oh my word these Figment popcorn buckets have been such a HUGE DEAL and since I just so happened to be in Epcot on the day they went to mobile lines for them…I jumped on the bandwagon.
The whole process was SUPER smooth. I got a text when it was my turn to visit the pick up spot after I placed my order. I walked in, got my buckets, and walked back out. I gotta say little Figment is super cute. I still have both of them in mint, perfect, non-used condition so I need to do a little giveaway for 'em or something!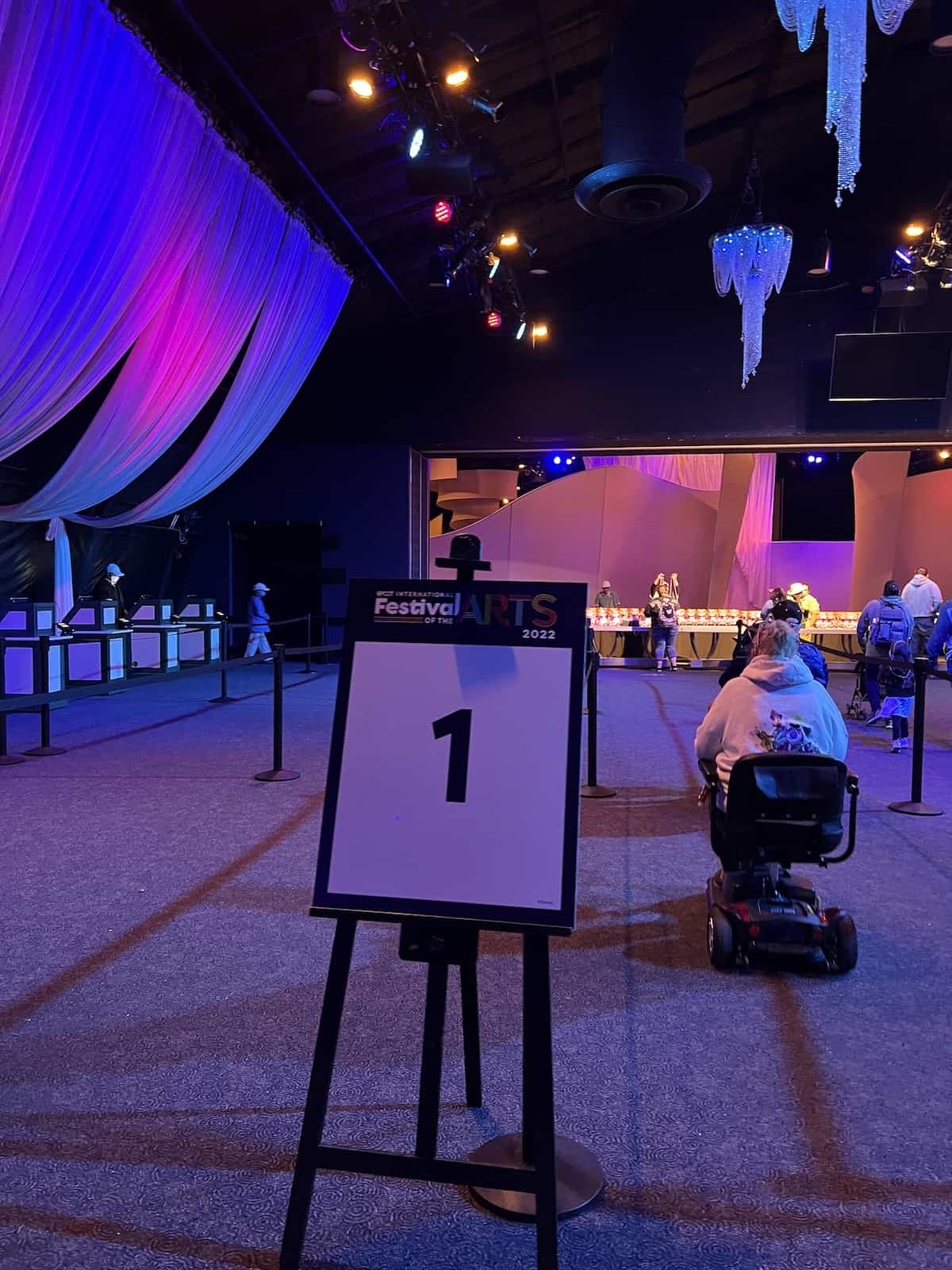 We ended the full family time with the bigs riding Test Track. Spear just soaks up getting to be a big kid!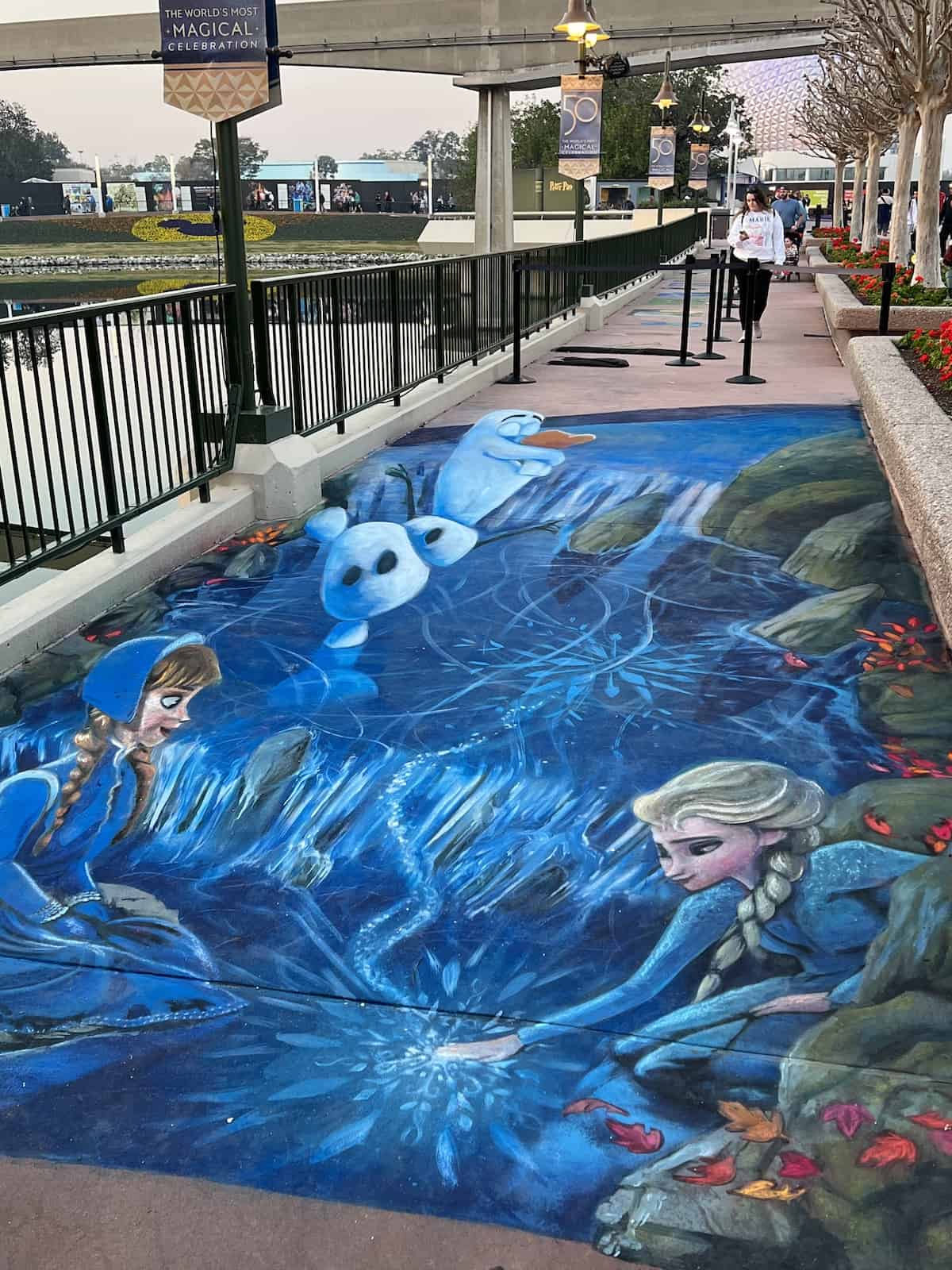 We also had a birthday surprise for Kye…Club Cool is BACK!!! Kye was SO EXCITED!!!! Club Cool is his FAV! Again, it's been so long that Tess forgot about Beverly so that was a fun little moment when she tried it again 😉 Her little pinky up totally kills me too – and Kye, naturally, took some to go!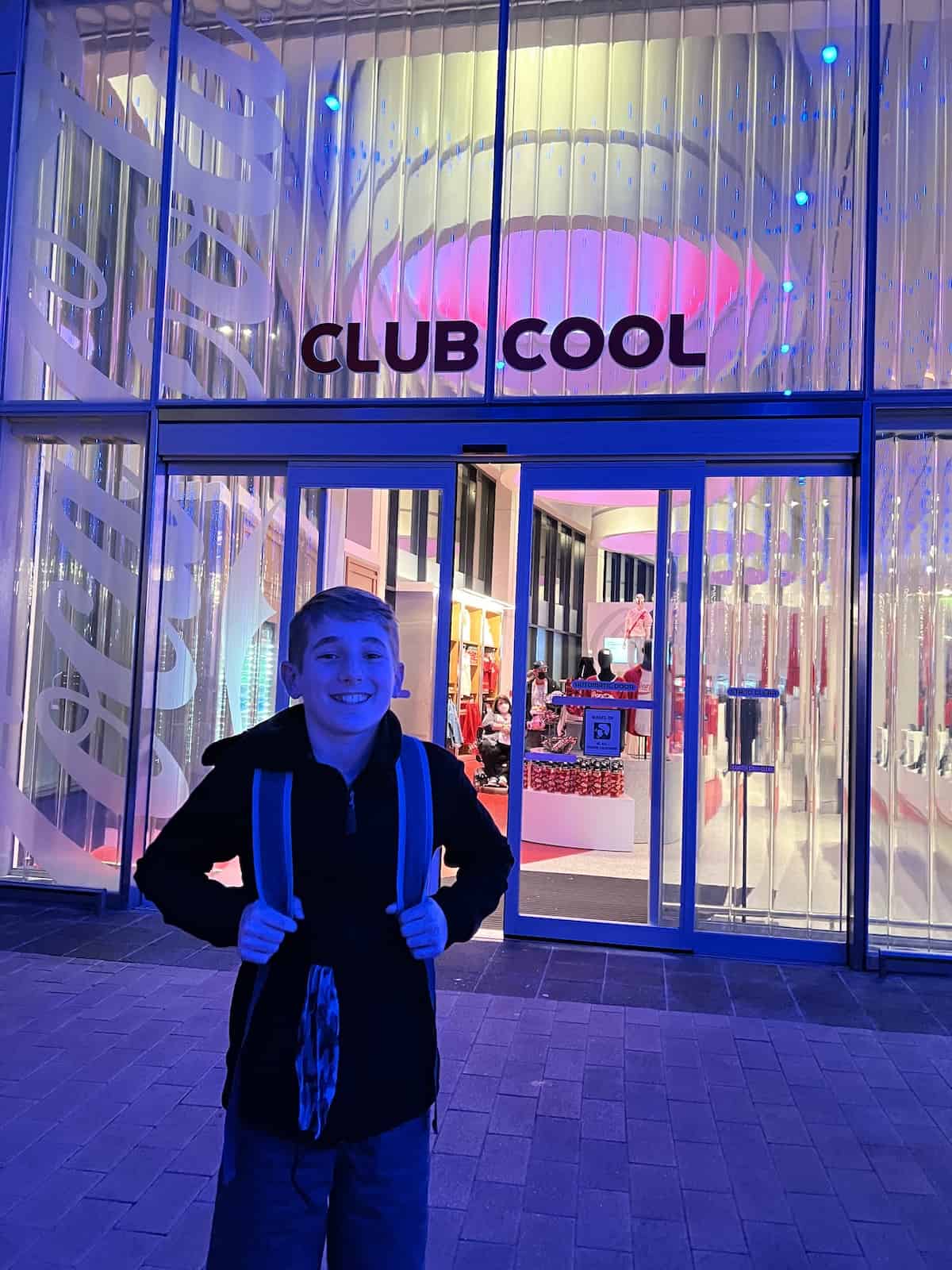 Zach took Spear home with him as we weren't about to push our Spear luck with TWO late nights in a row. We had a great time at MK and our Epcot night was about the big three kids.
Seeing my kids interact together and be super silly together is my FAV. They are SO CUTE and this was one of those super special nights where the big kids all were in really fun Disney moods! We waited for Harmonious and the kids made friends and played and had so much fun.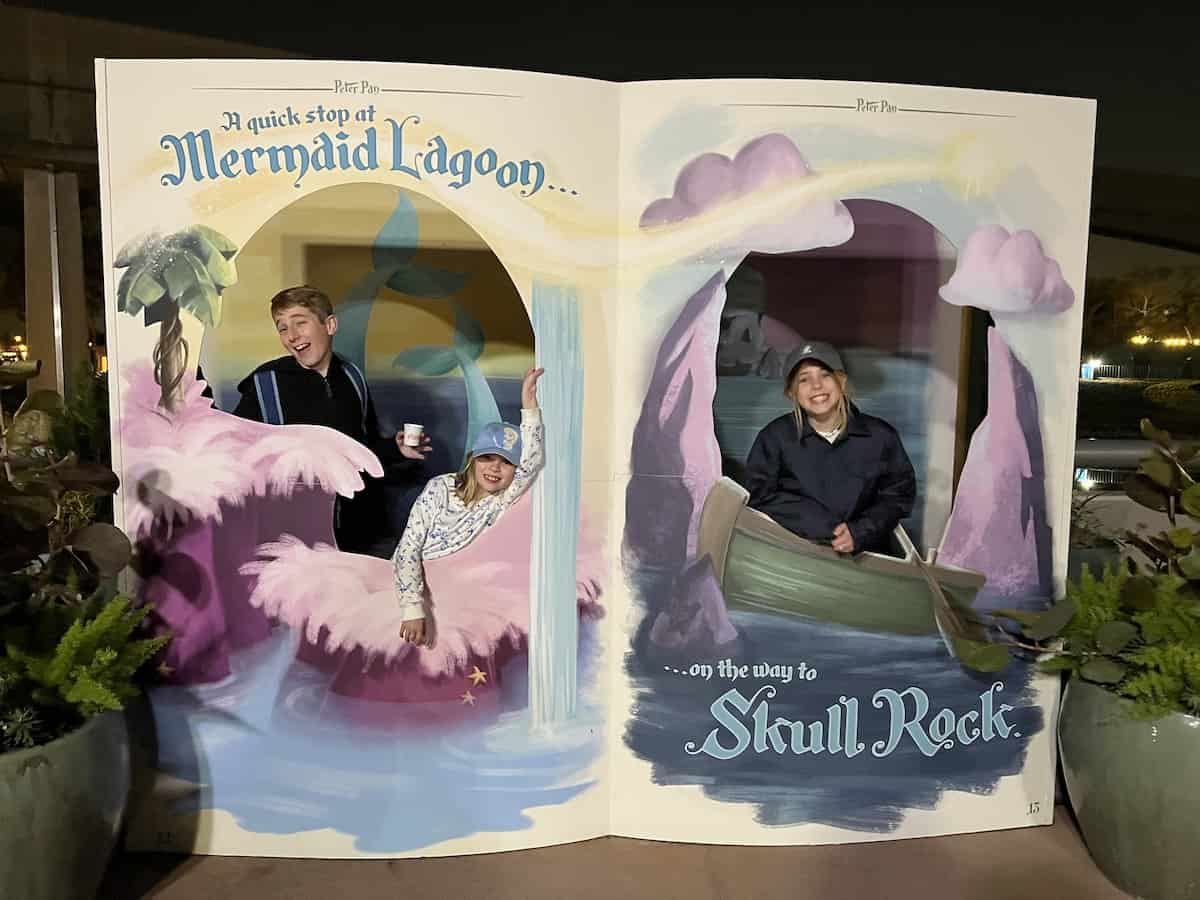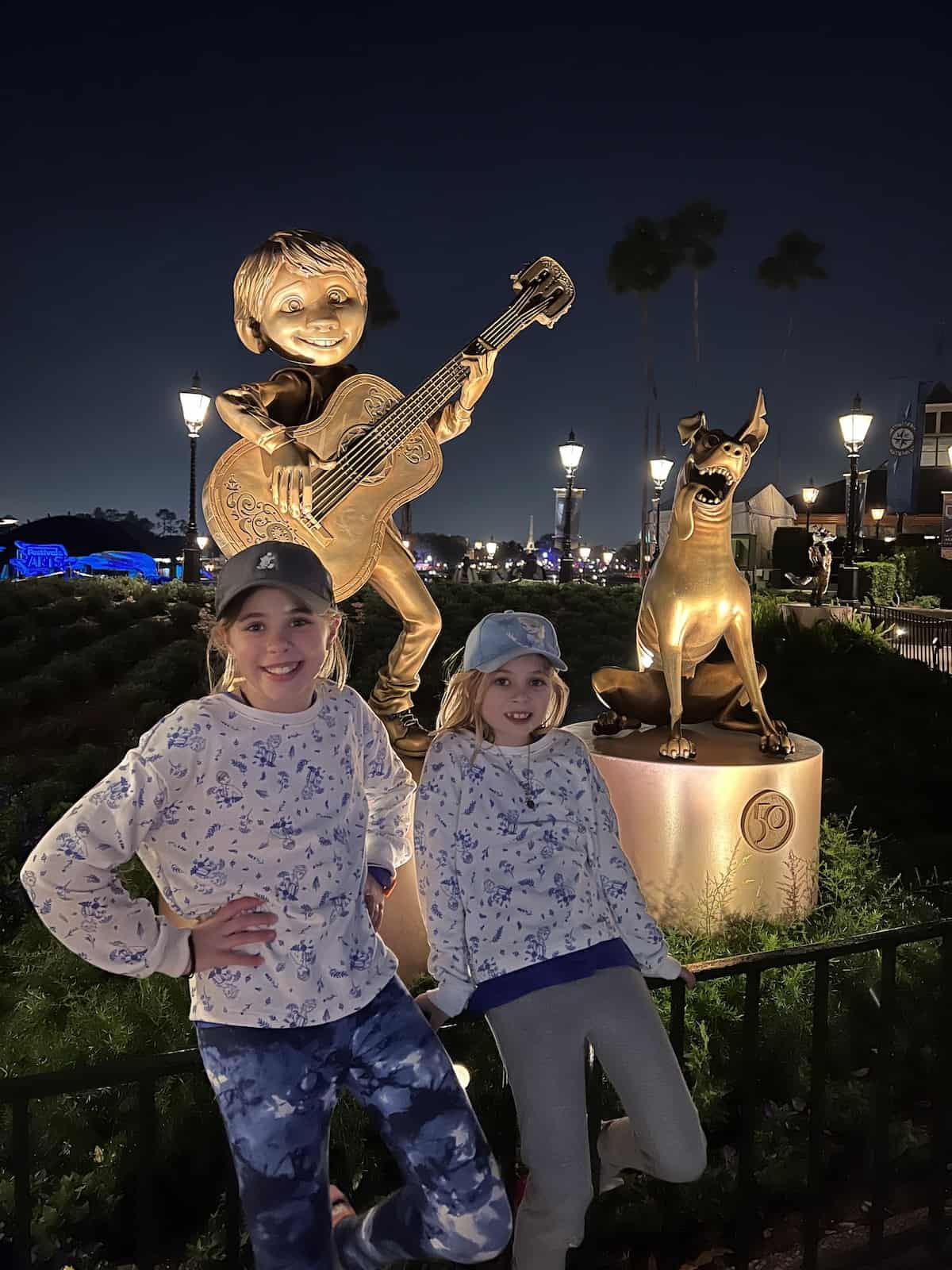 It was their first time seeing Harmonious and the kids were less than impressed. Britt didn't understand why songs she knew so well were sung in other languages, she was confused and thought it was a mistake. Kye didn't like that it didn't have any sort of storyline and was too random. Apparently I'm raising future Disney Twitter kids haha!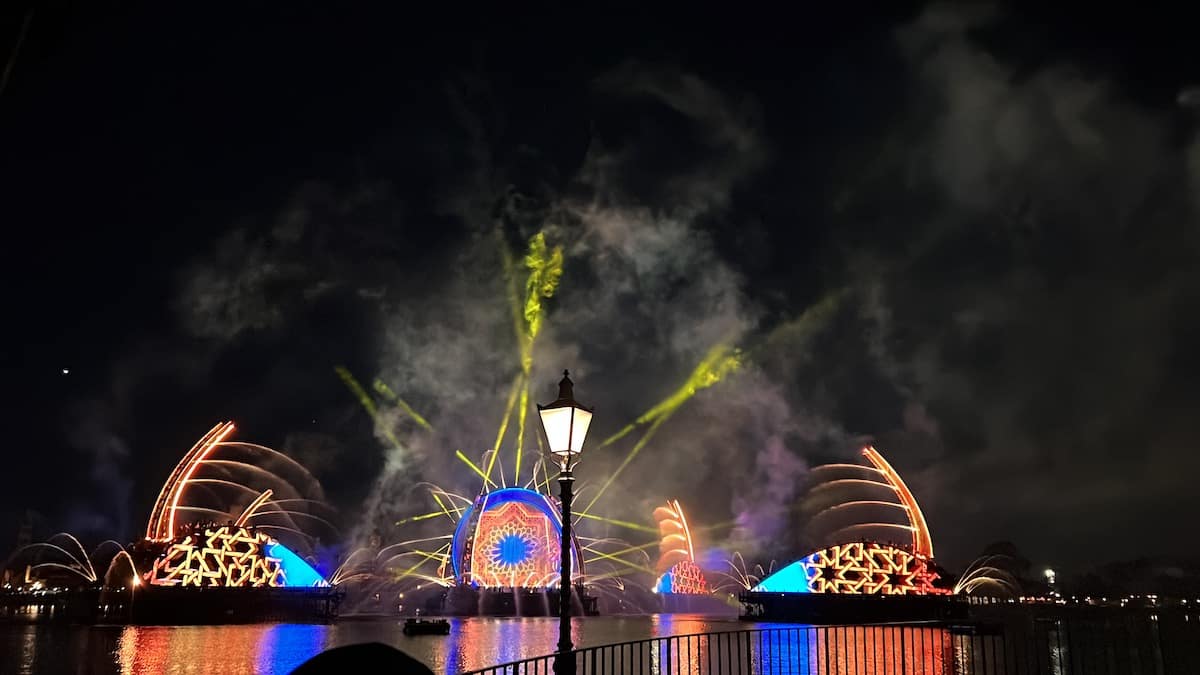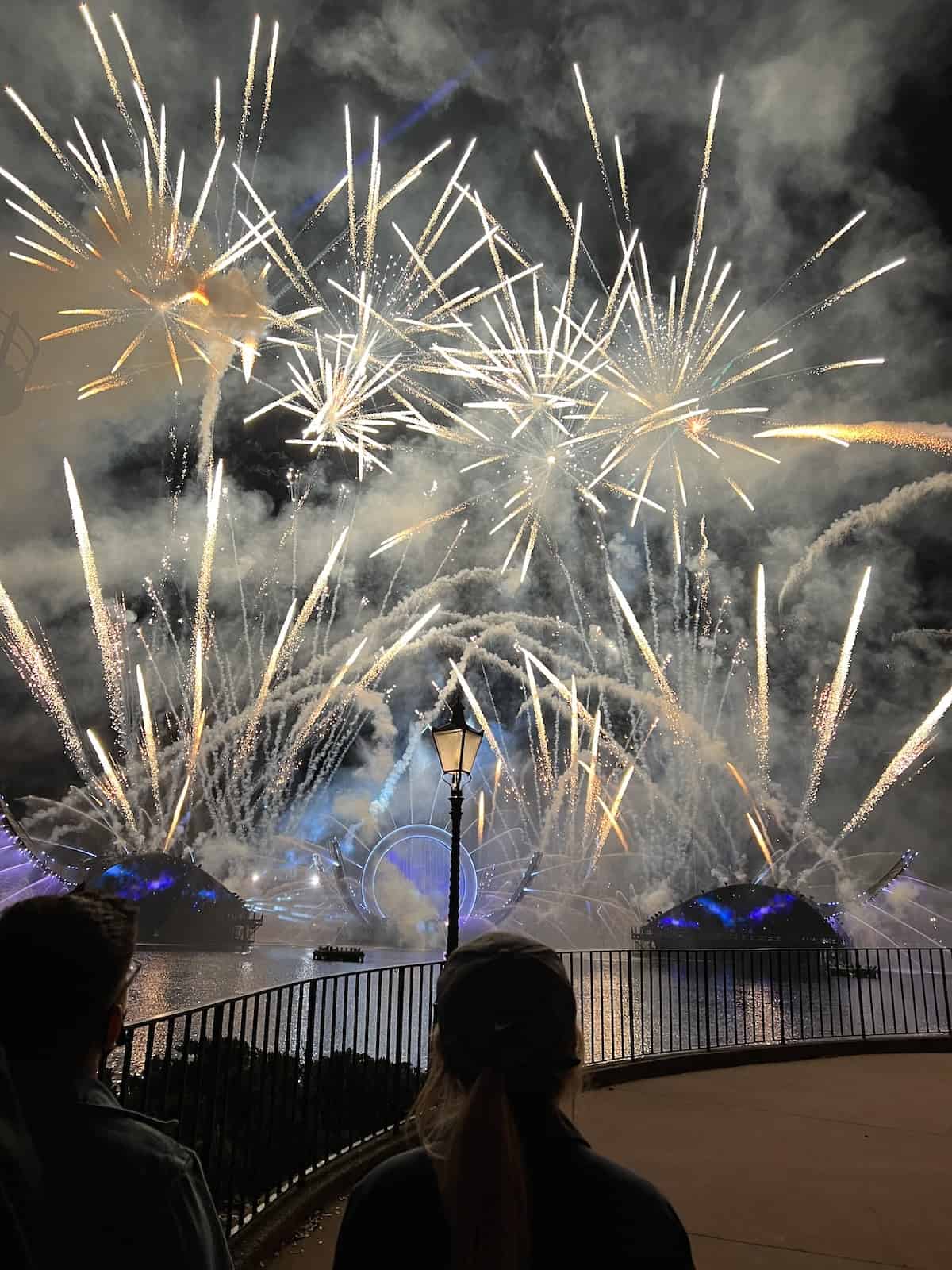 I LOVE the light up Spaceship Earth and was a bit sad that they didn't get the full effect of the lights changing. However, it's still SO COOL. Kye literally wore his chef hat the entire night (so precious) and was in just SUCH a fun mood. I know he's turning 13 but I ain't mad about it and hope he clings to childhood as long as possible. If not, I'll still have Tess in a stroller 😉 She wanted a picture but asked to stay in the stroller haha.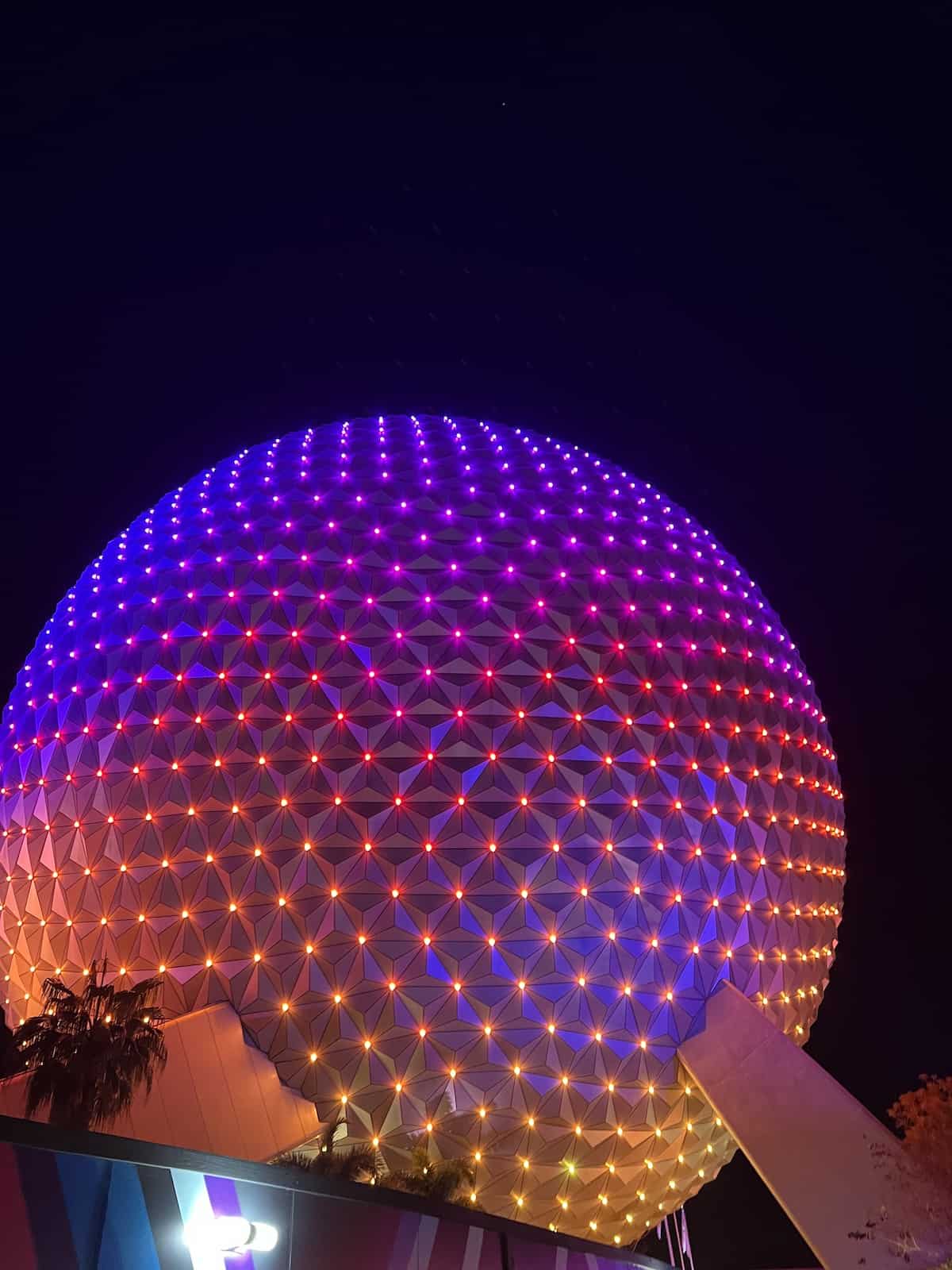 As the final birthday trip surprise I told Kye that we'd stop at Golden Corral for a breakfast buffet on the way home. He LOVES buffets and has missed them during the Covid years! But apparently Golden Corral stopped having breakfast daily and only on weekends. They also didn't open until 10:45 and it was a lunch menu. We went ahead and drove to Ocala and tried their location but, yup, same thing.
Instead we went into KeKe's and it was an awesome ending to our awesome trip! The food was delicious and they gave them Wikki Stix which ended up being an even big hit than chop sticks! Everyone loved 'em!
We had a fantastic birthday celebration trip for our fav teen 🙂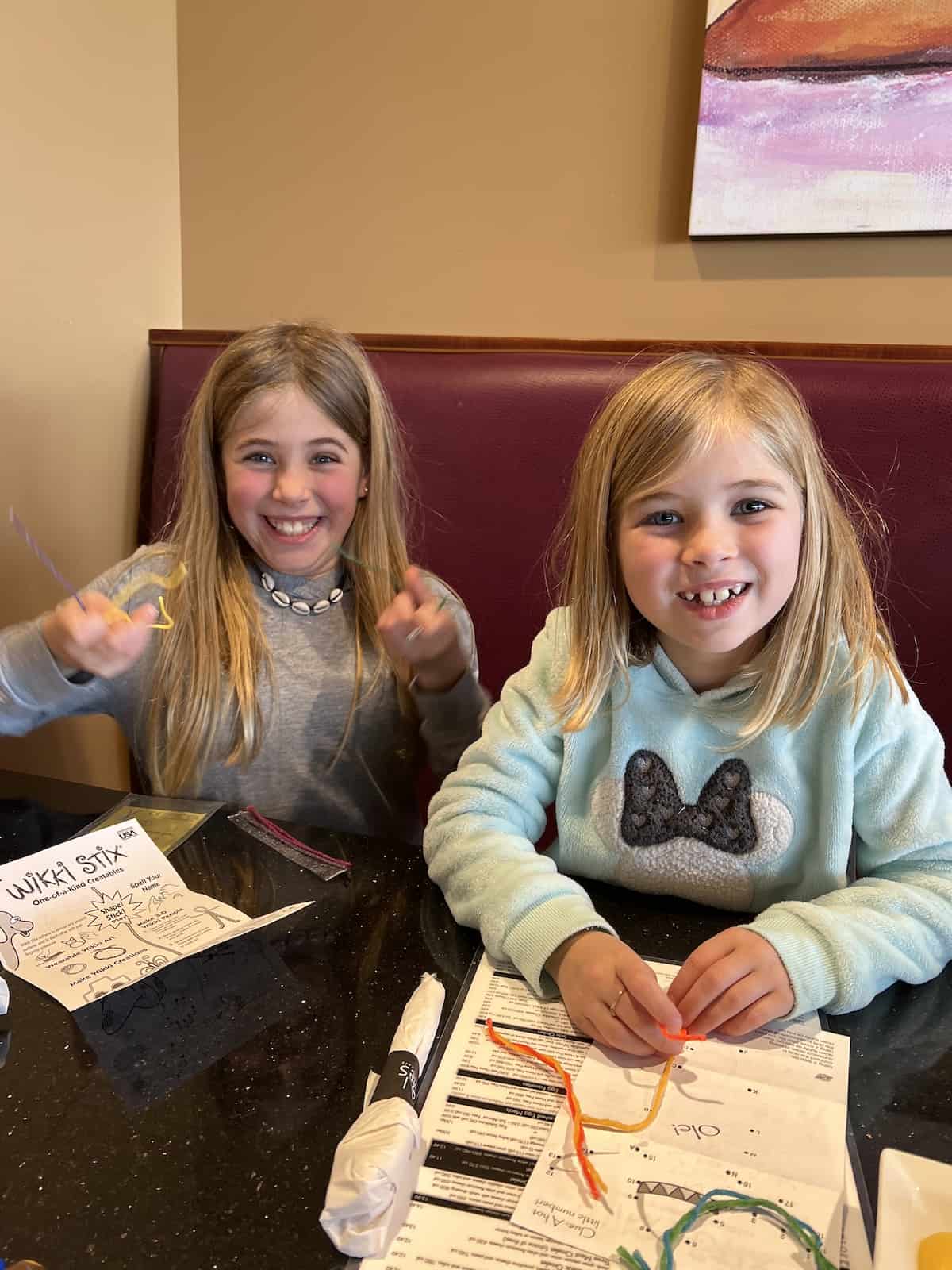 Of course as soon as we left Disney announced that MASKS WERE ENDING. This time, crossing fingers, FOR GOOD! Made me excited for our next trip!