Thank you for visiting our home and we hope you've enjoyed the hunt for Hidden Mickeys!
Stumped? Can't find them all? Want to see any you may have missed?
Here's the key to all the Hidden Mickeys in our home!
Hopefully they are all still hidden in their spots, assuming no prior guests removed them 😉
Mickey 1
Location: Star Wars Bedroom in upper corner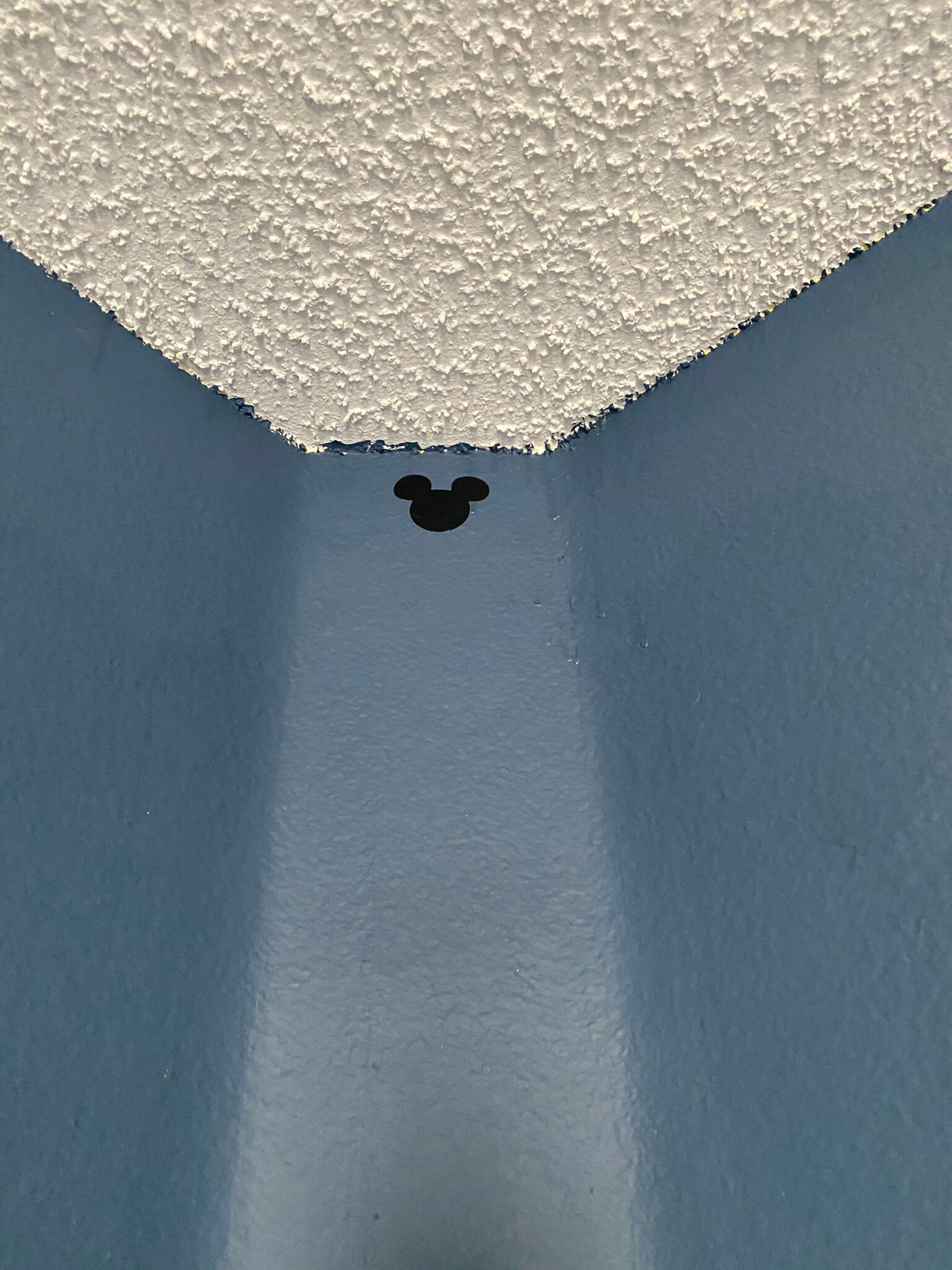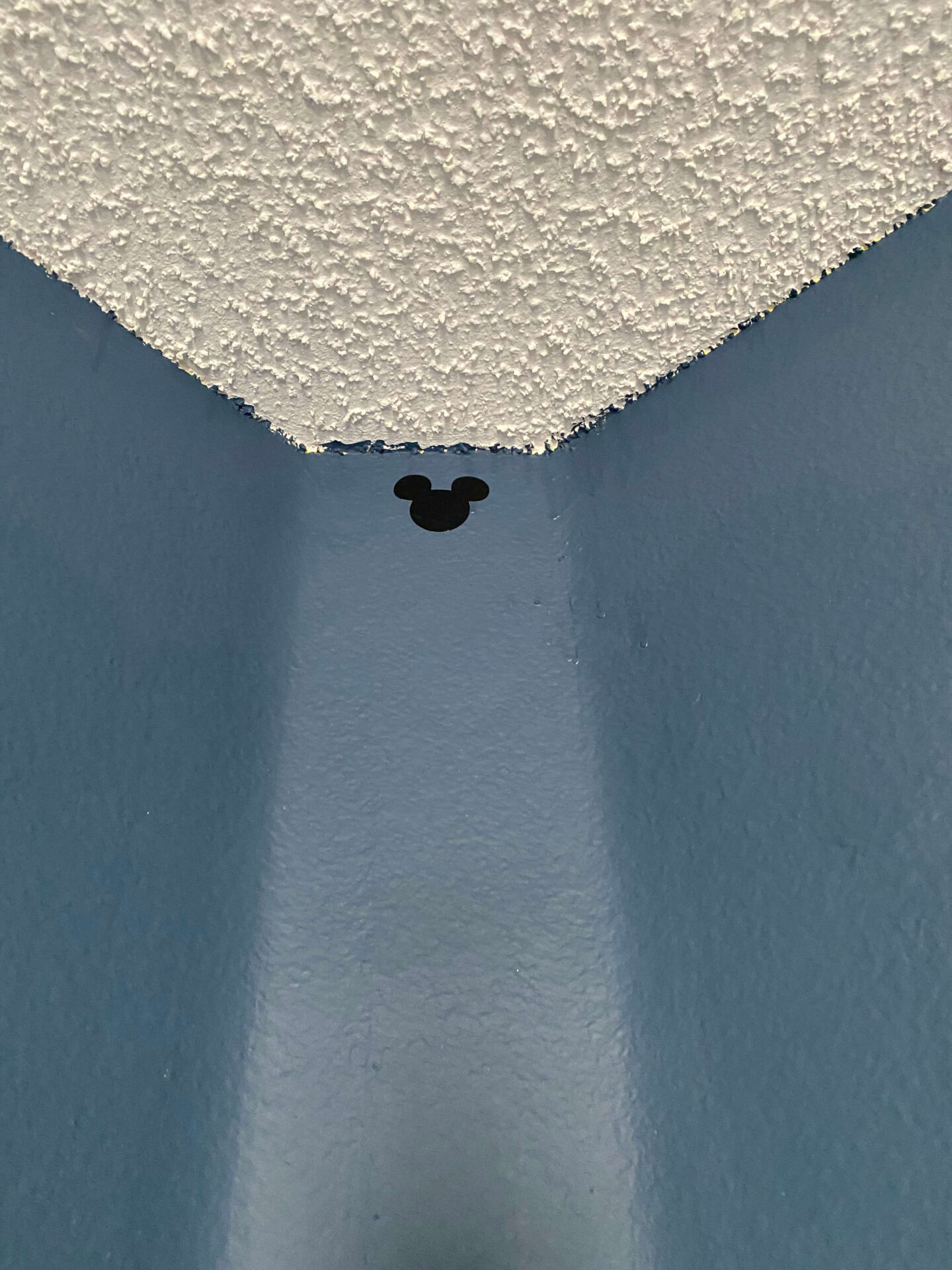 Mickey 2
Location: Upstairs linen closet in hallway beside Star Wars room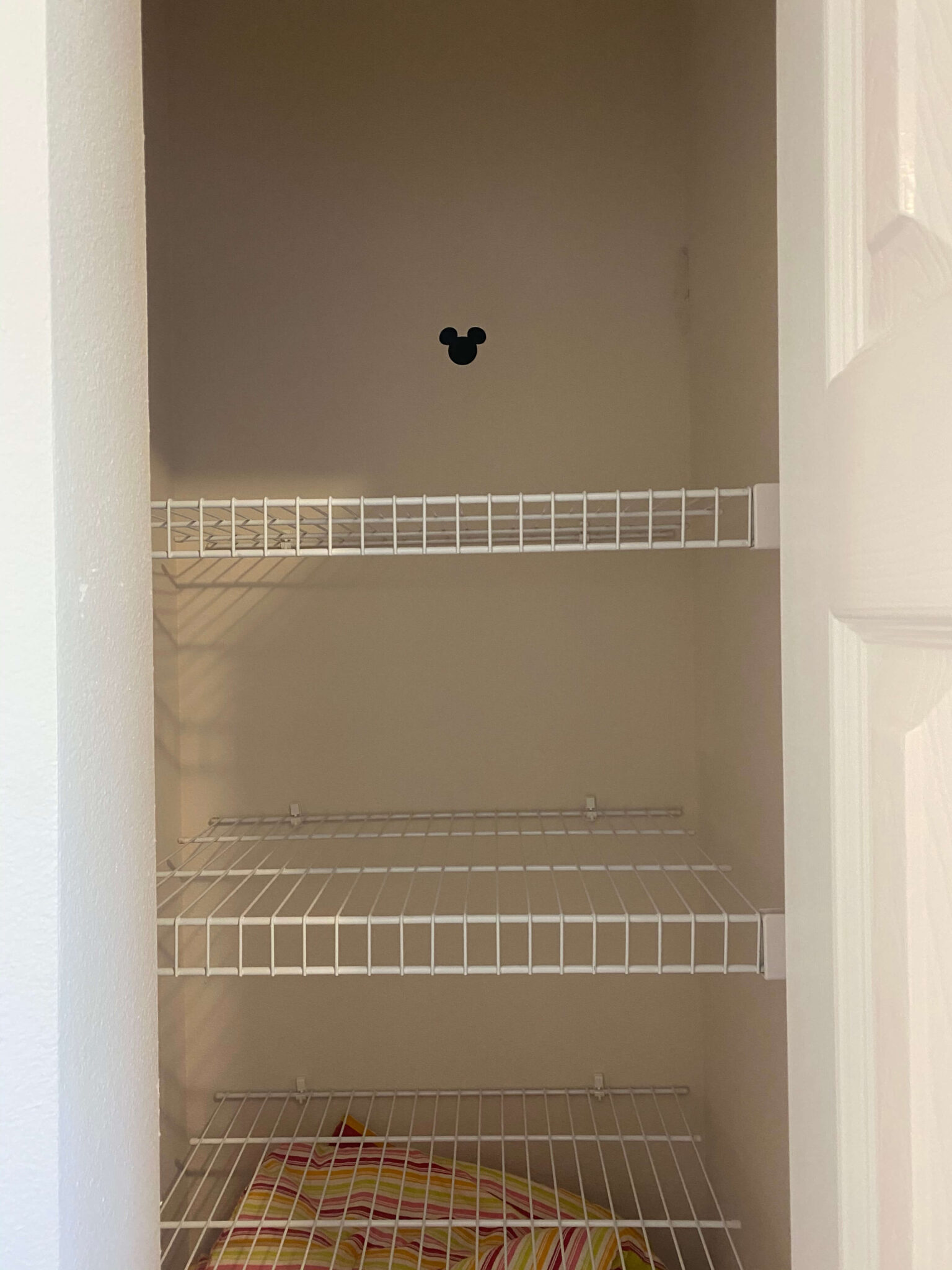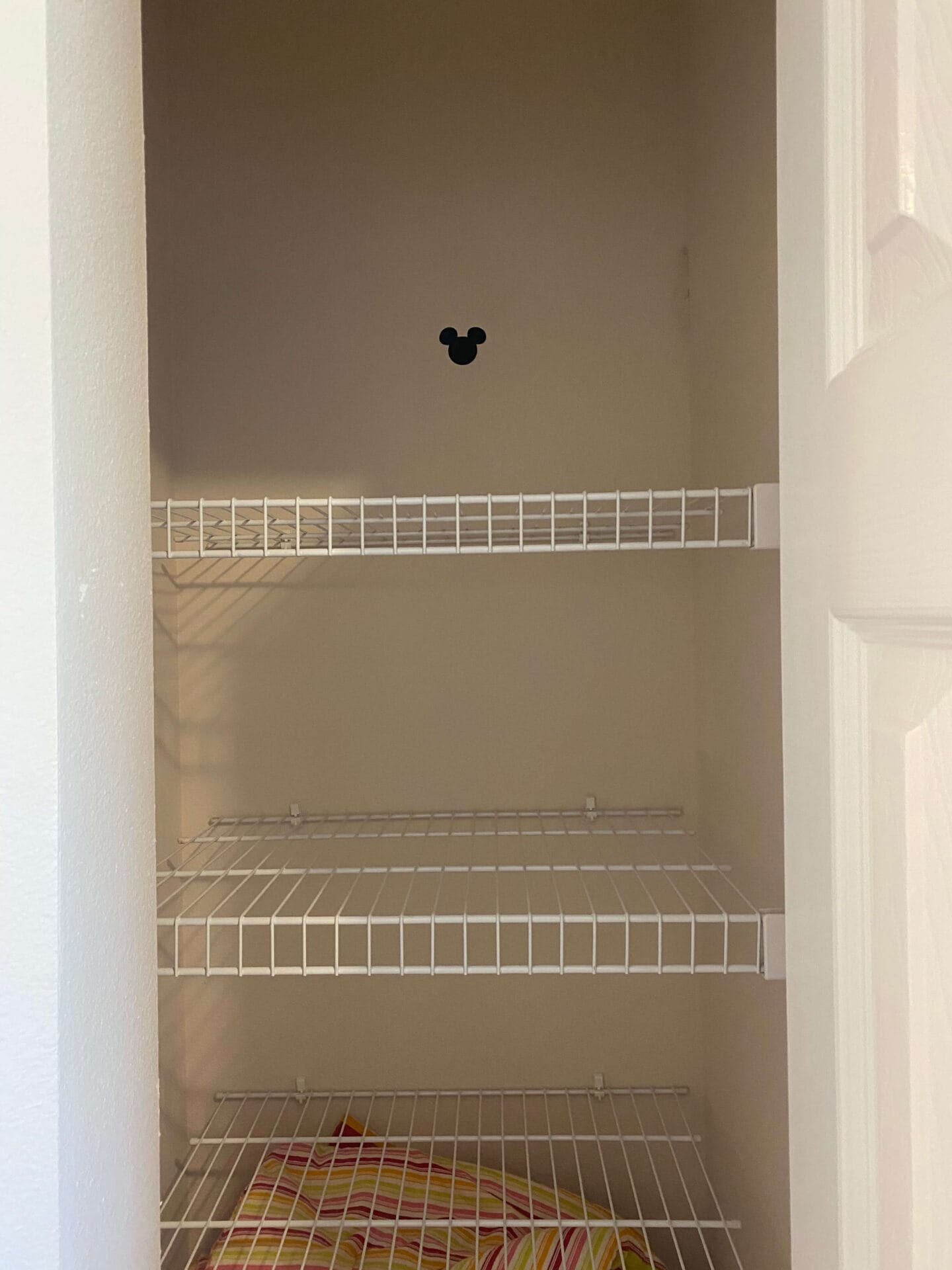 Mickey 3
Location: Large window above front door (can be seen from 2nd story)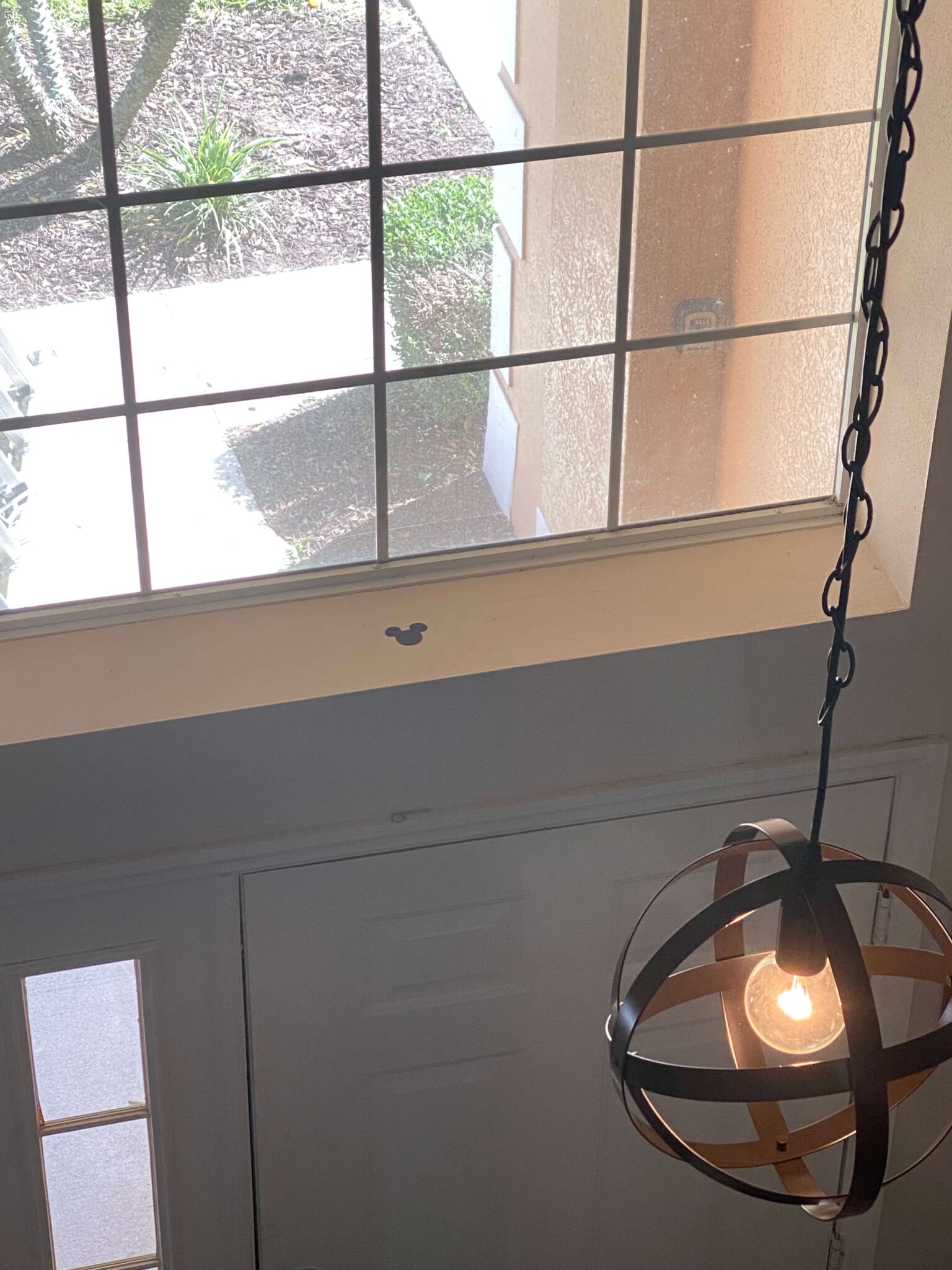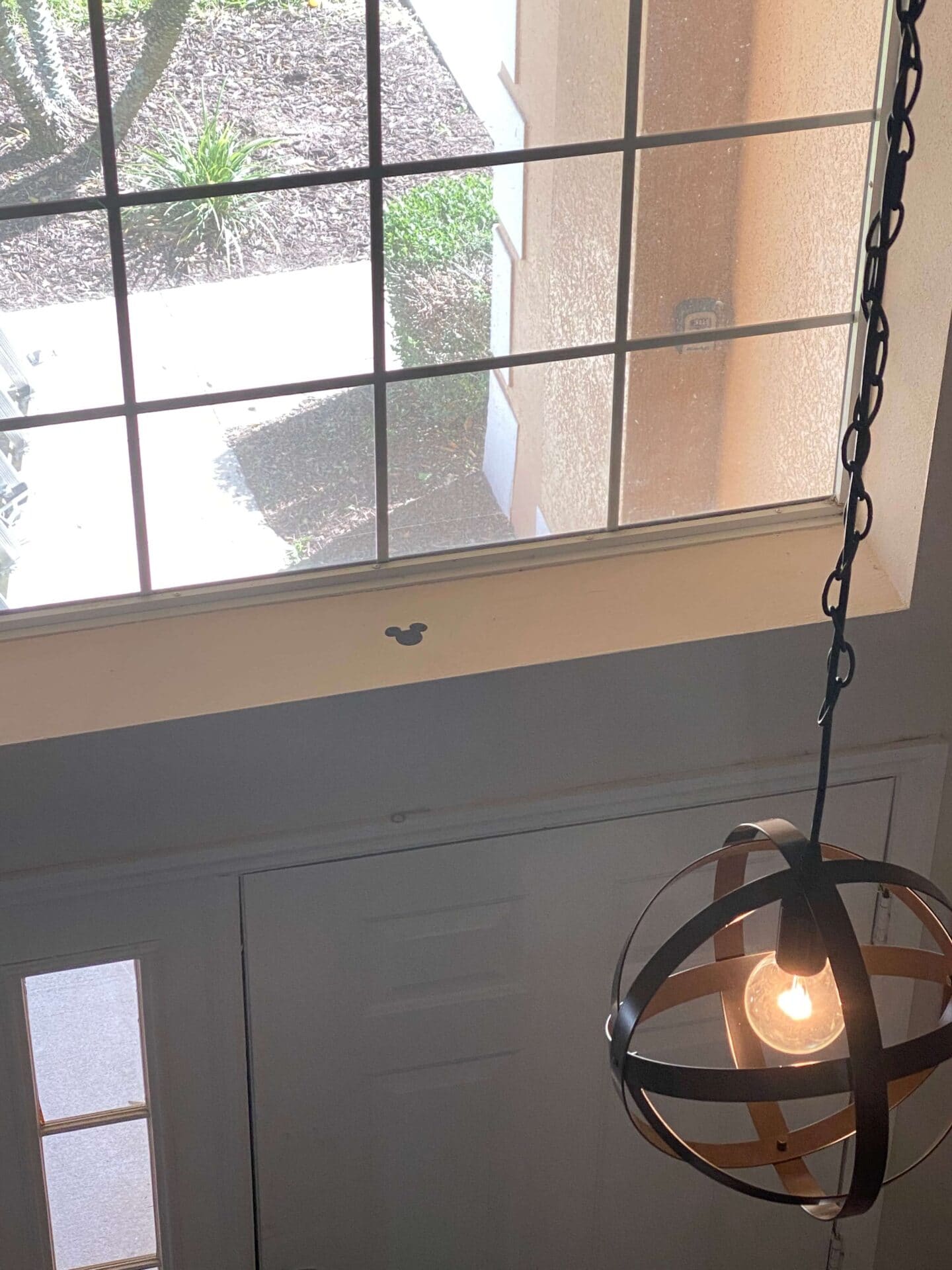 Mickey 4
Location: Inside cabinet in the upstairs bathroom themed with Coco poster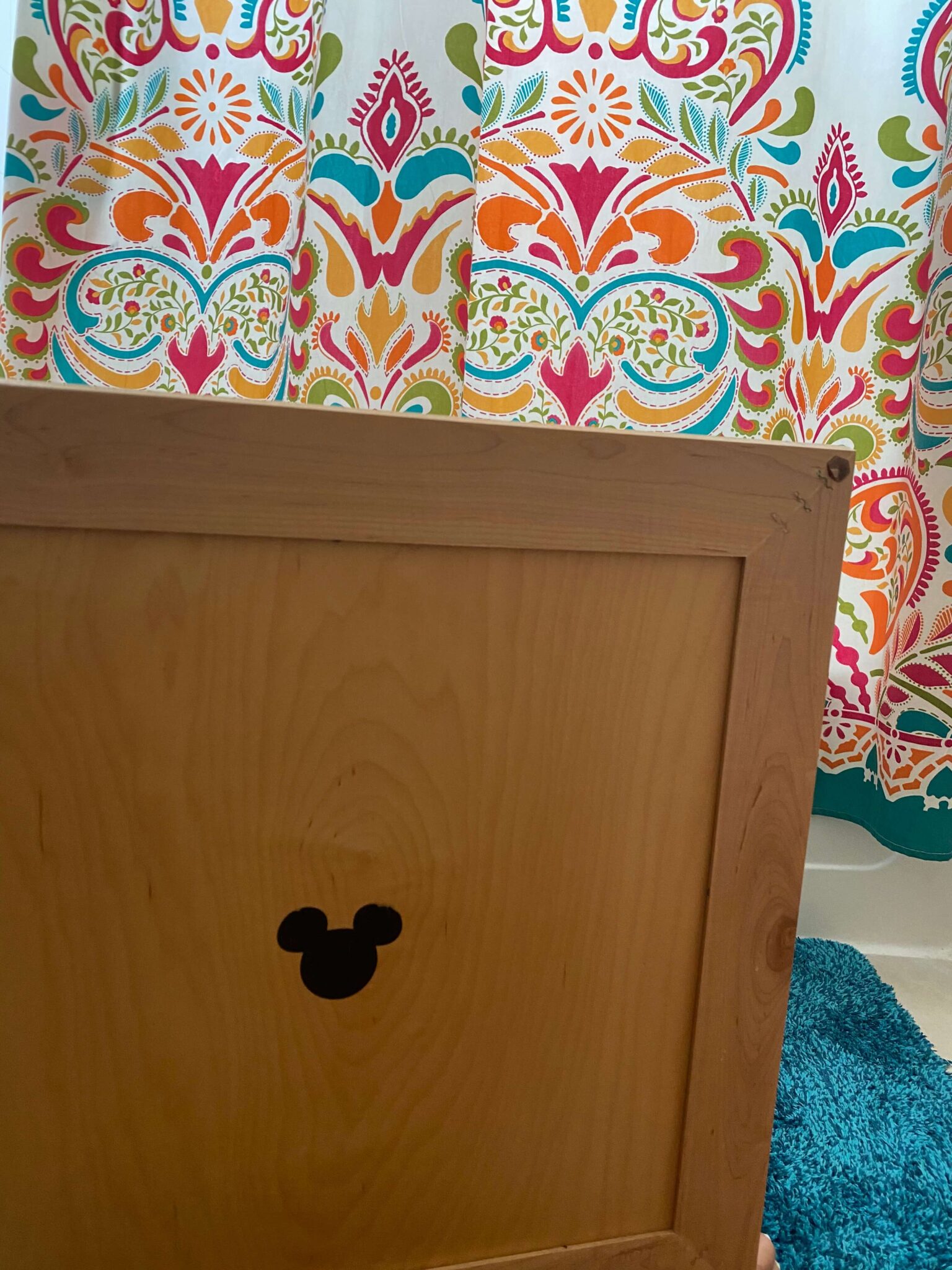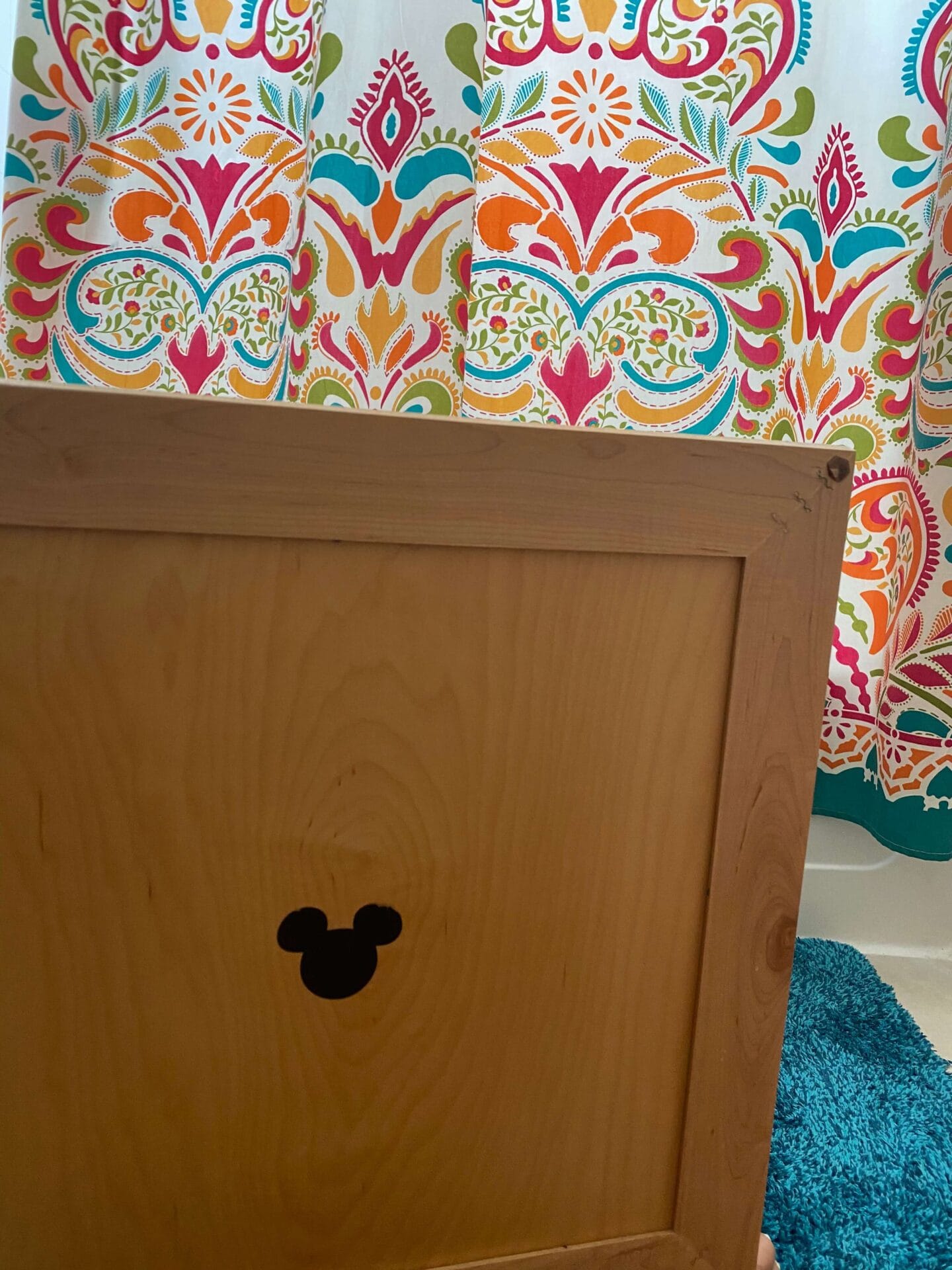 Mickey 5
Location: Downstairs master bedroom in the upper area of the blinds on large window facing pool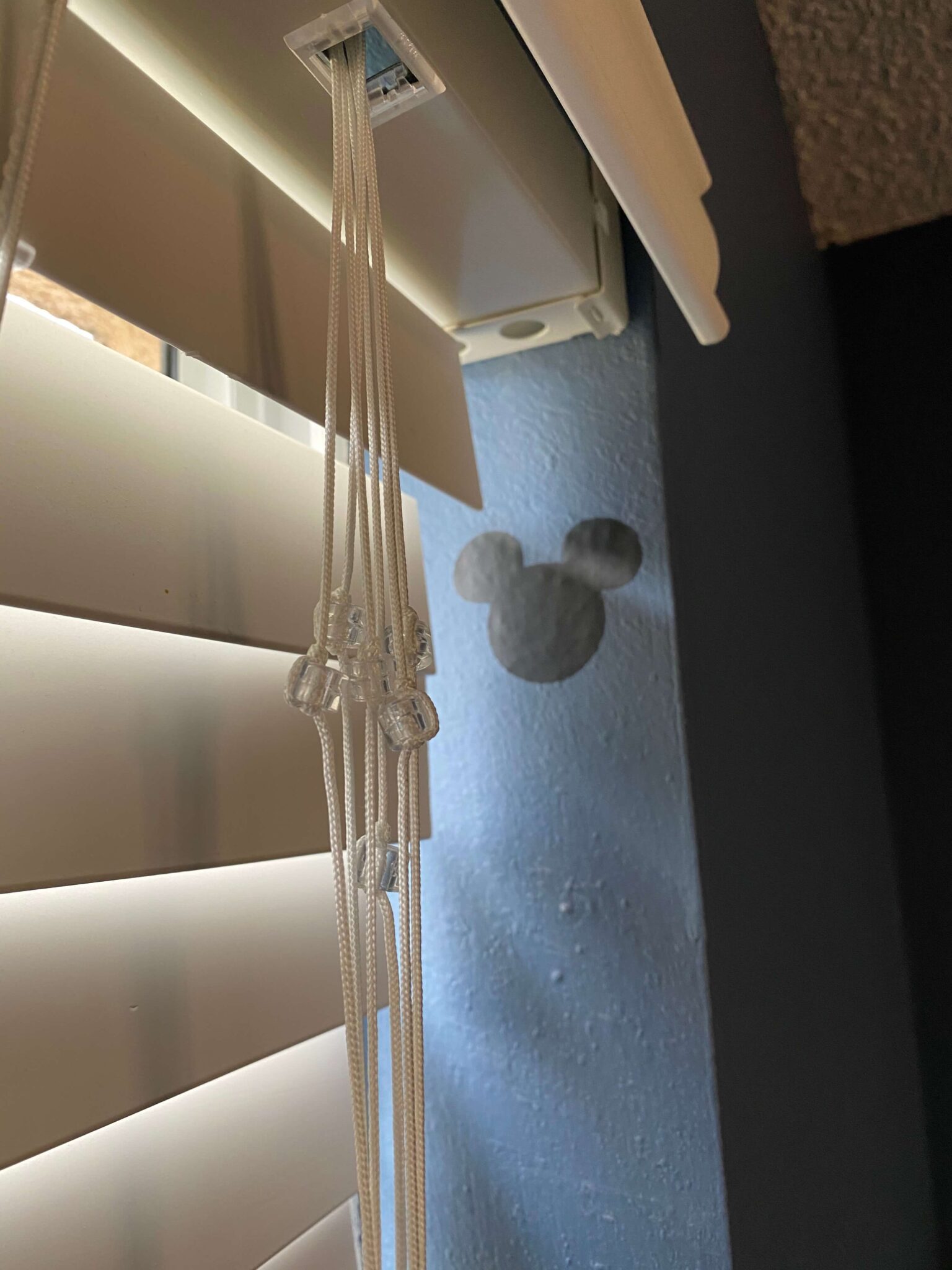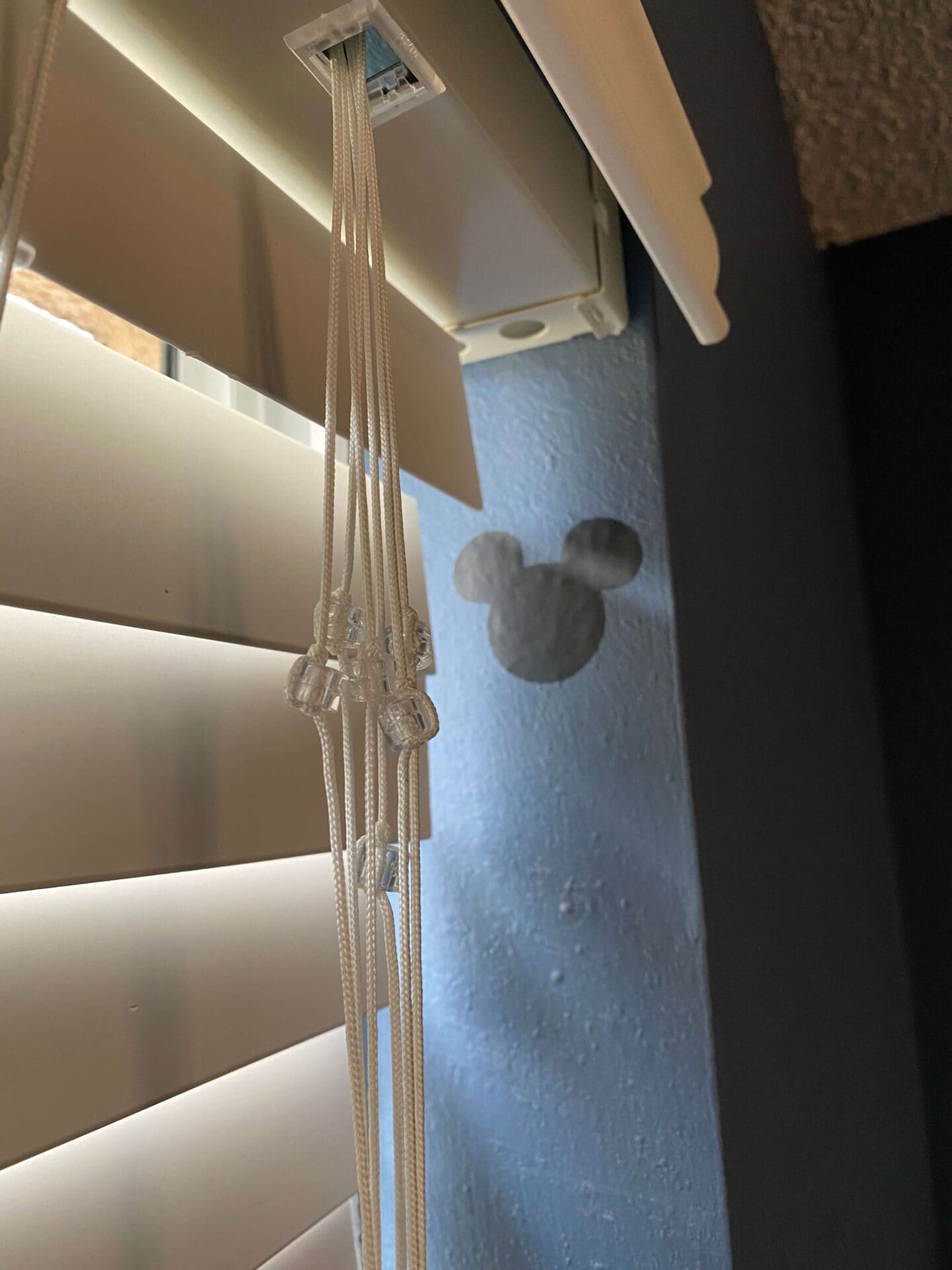 Mickey 6
Location: Beside mirror in upstairs bedroom themed in Mickey decor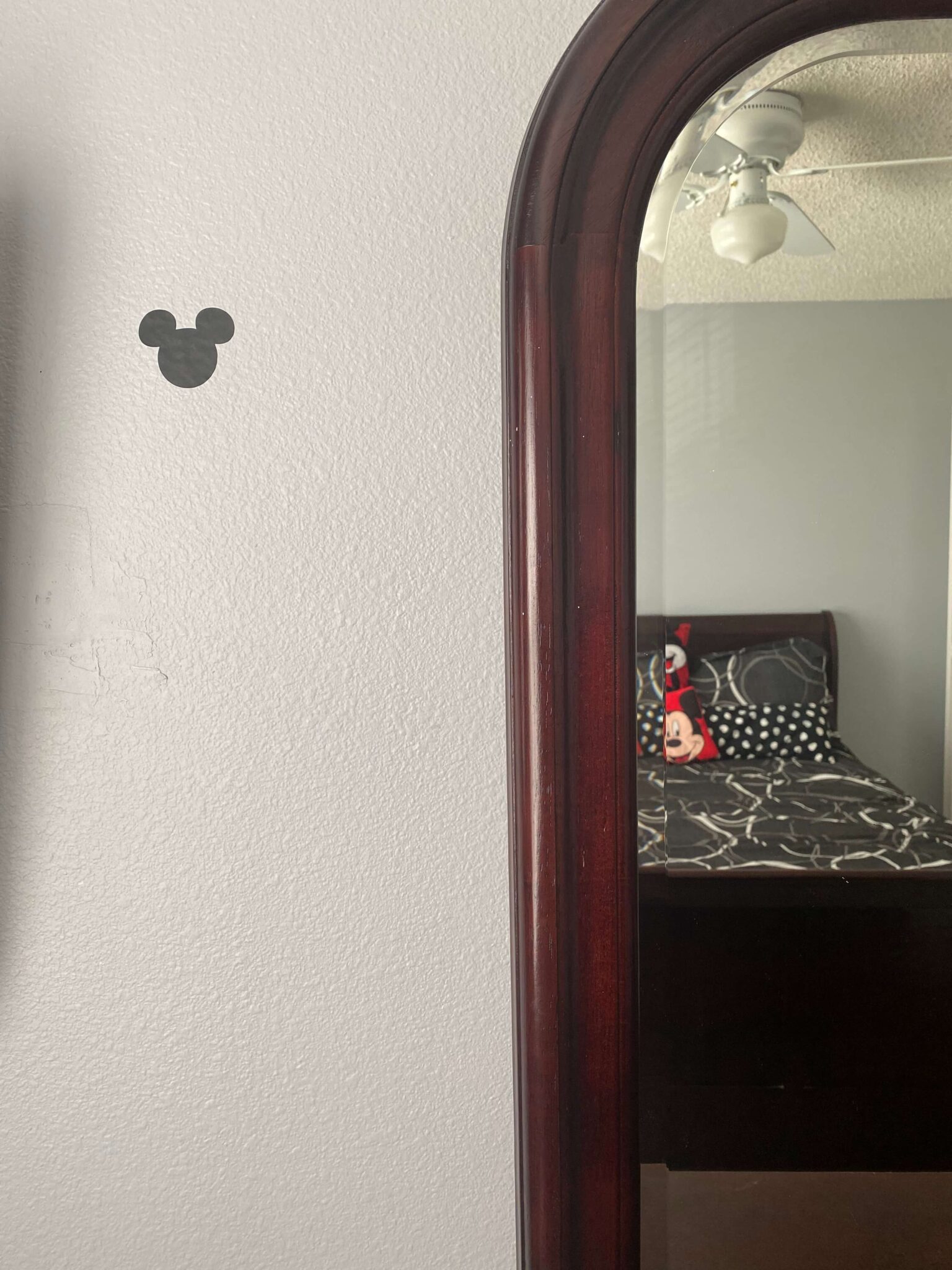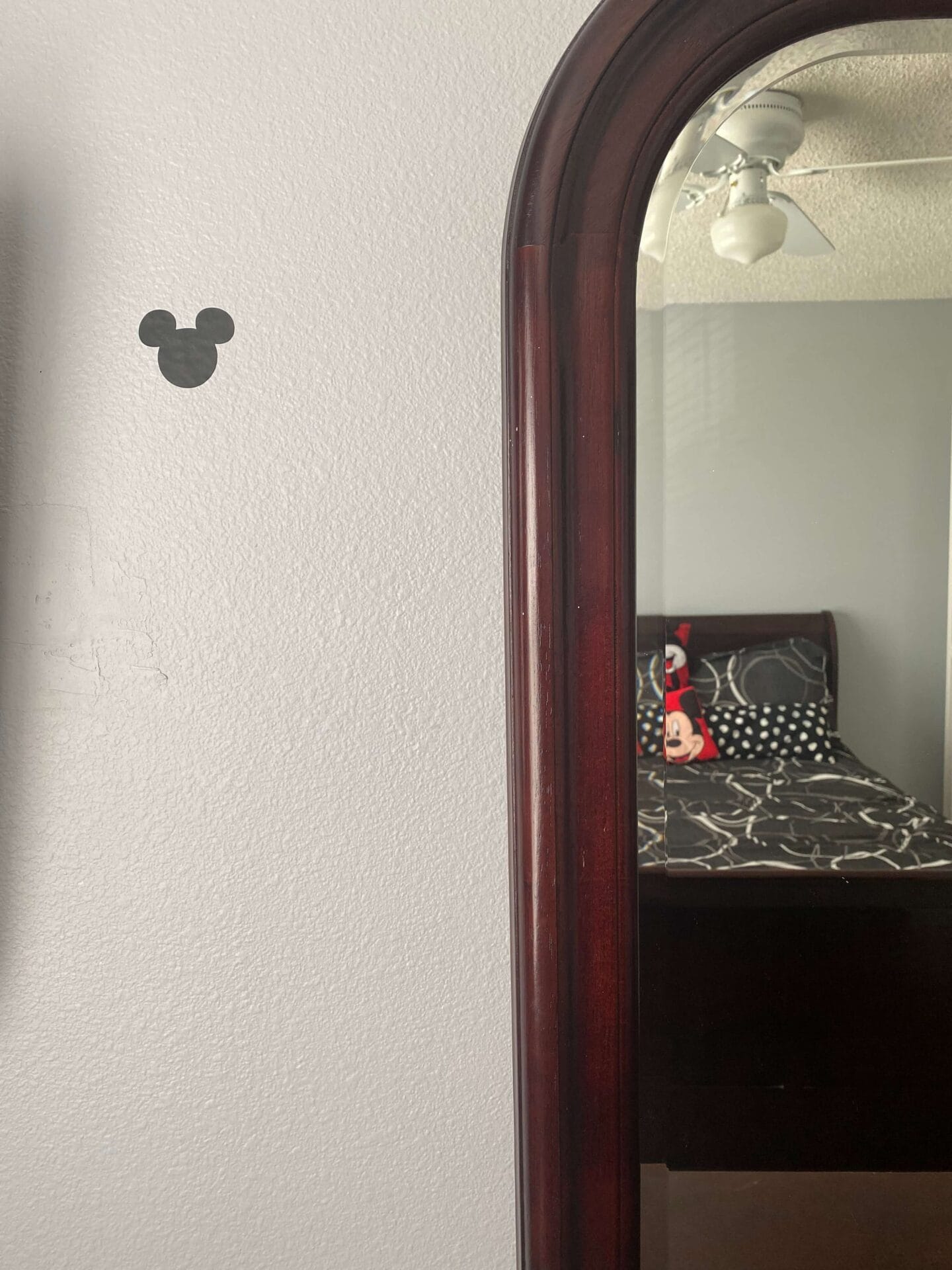 Mickey 7
Location: Between window and closet in upstairs bedroom with Jungle Book theming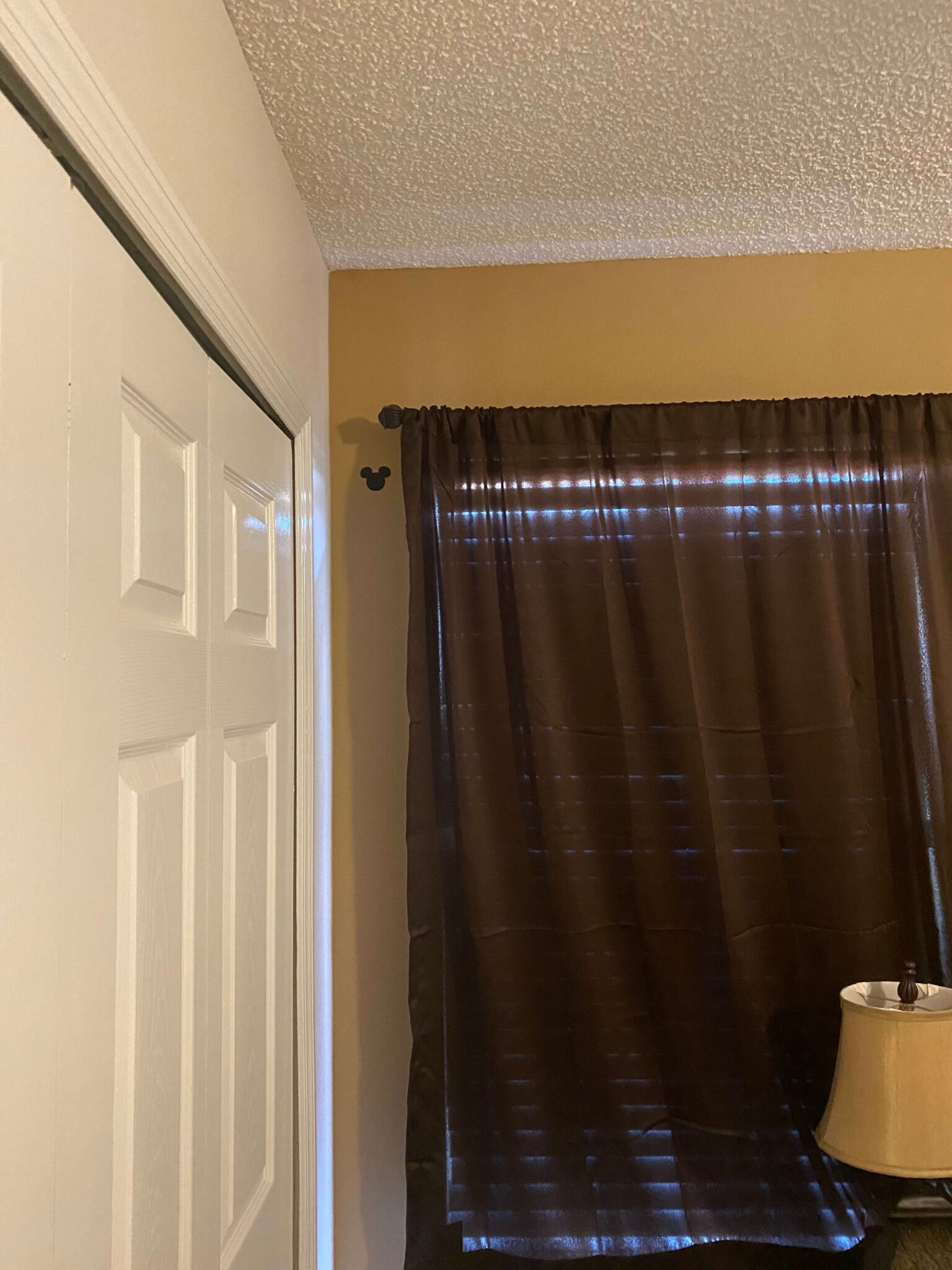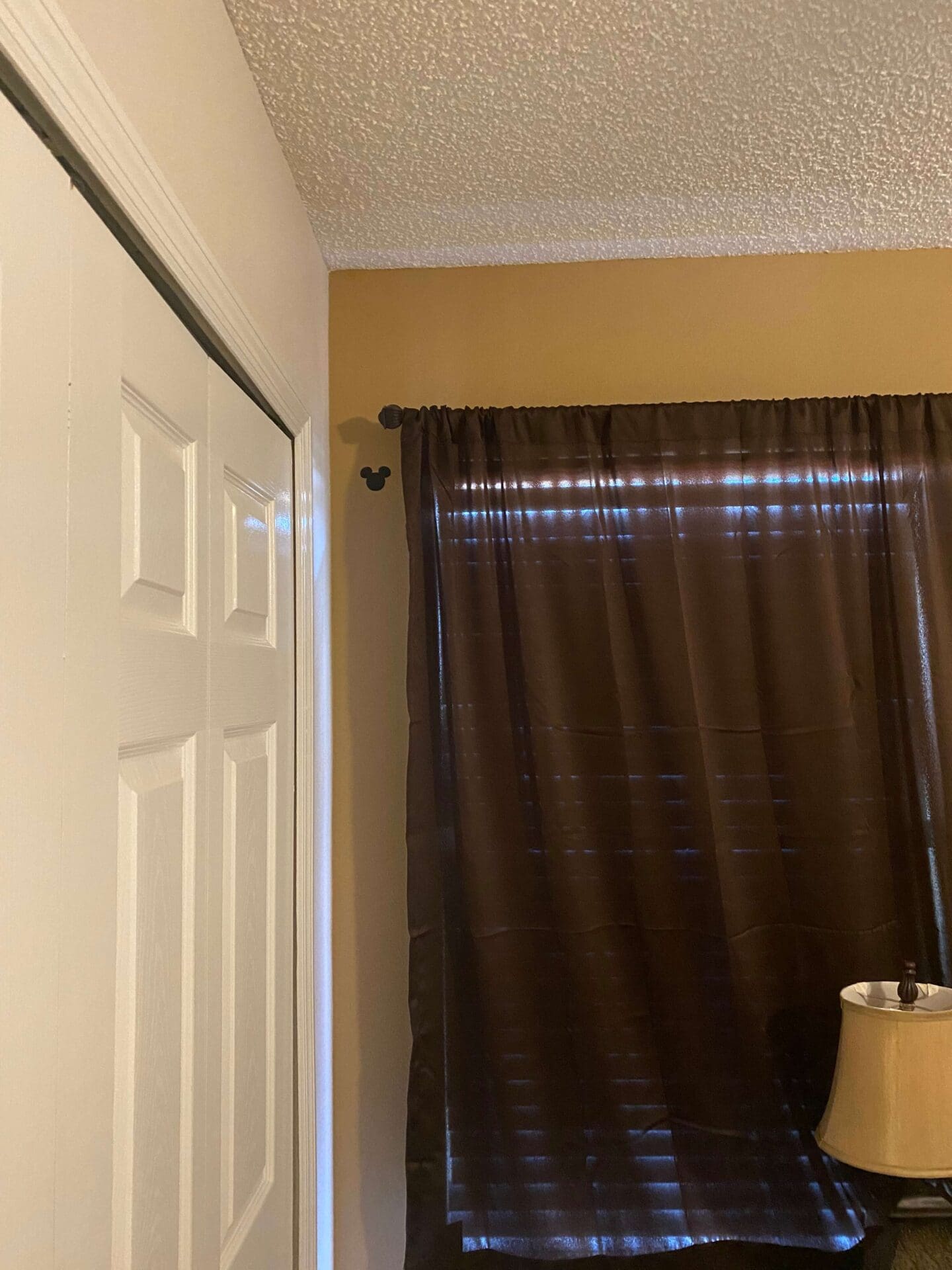 Mickey 8
Location: Upstairs entertainment loft area behind the end of the balcony overlooking living room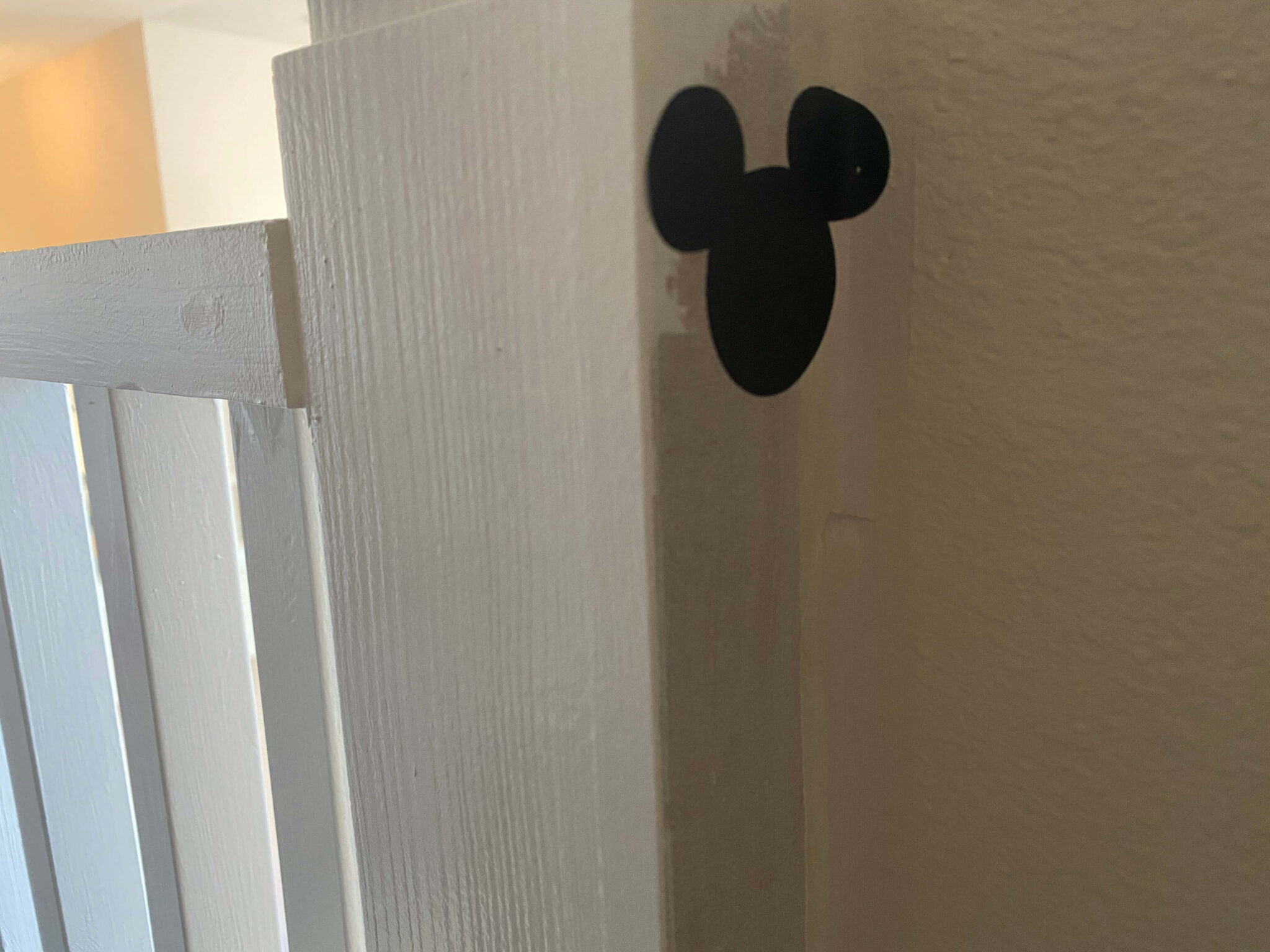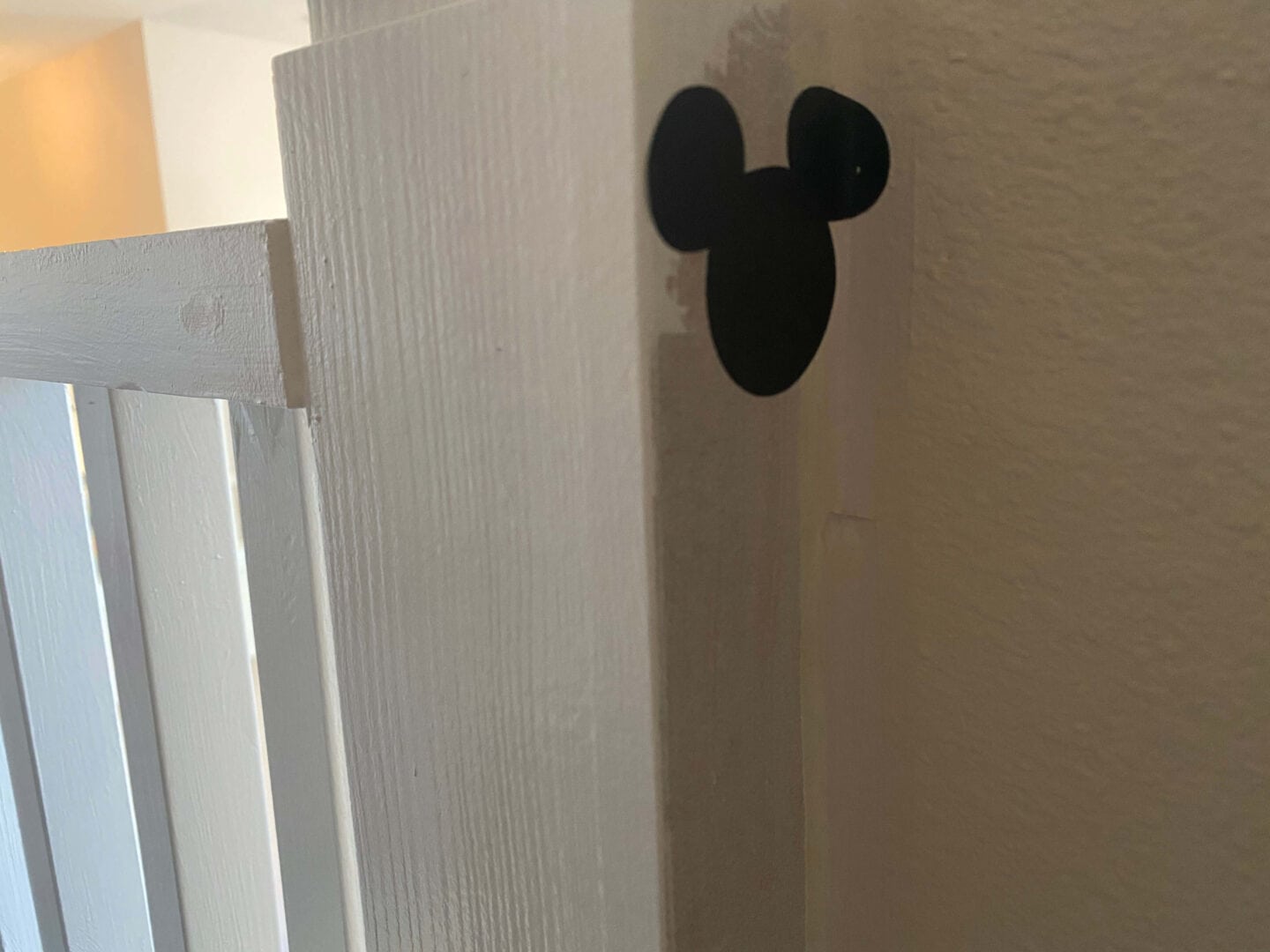 Mickey 9
Location: Upstairs entertainment loft area on the wall beside the far right corner of sectional couch.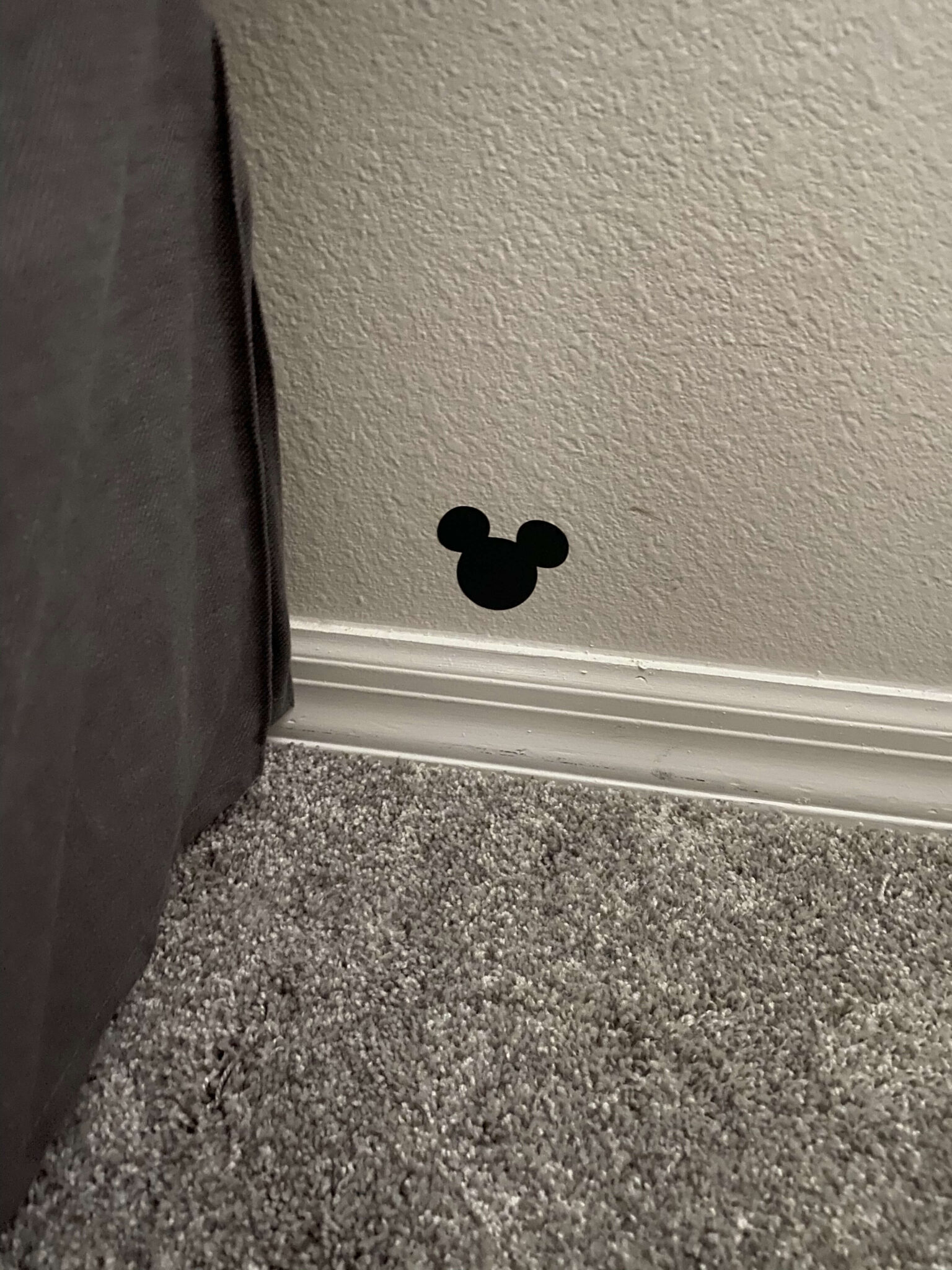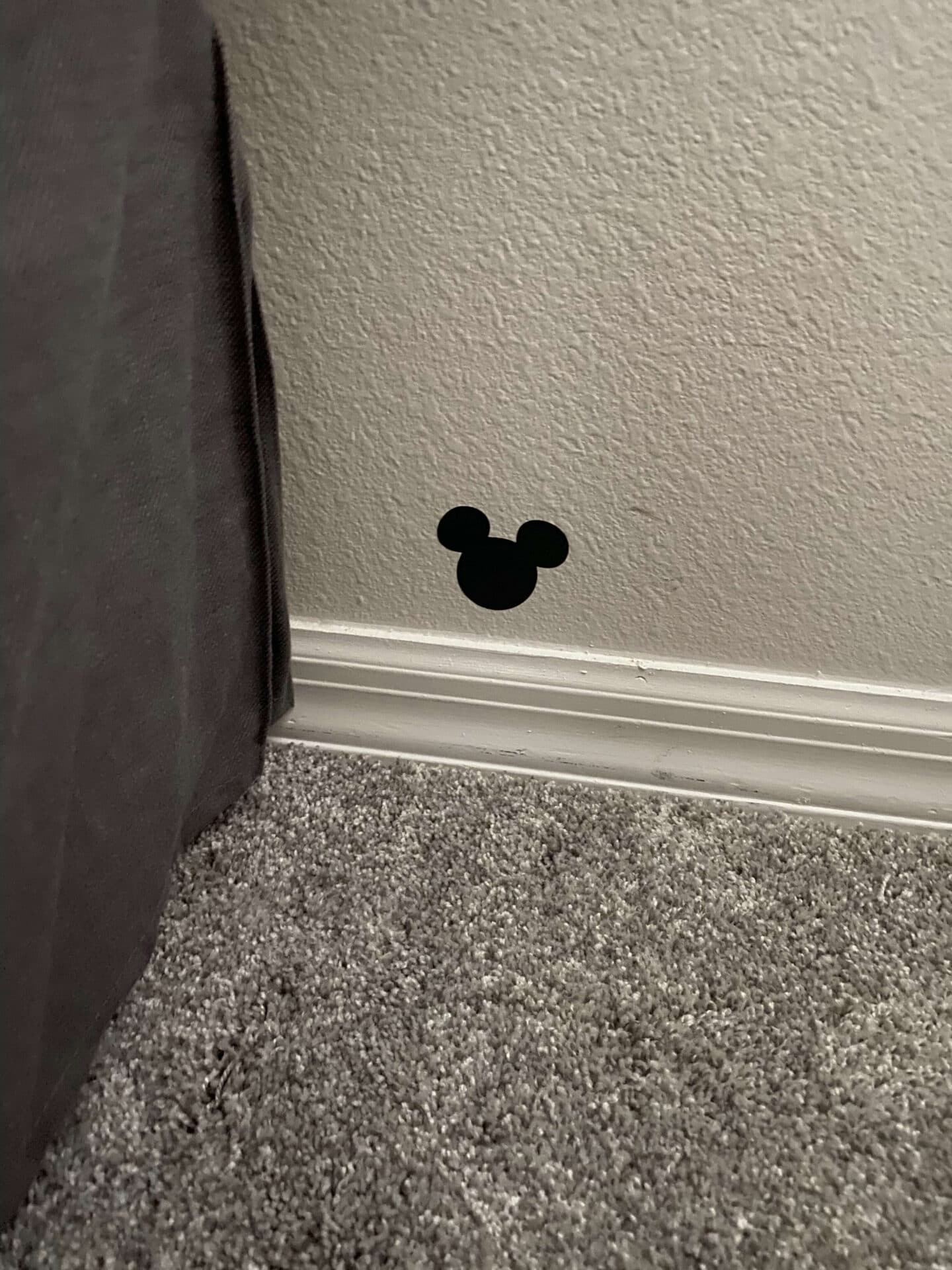 Mickey 10
Location: Upstairs hallway on emergency lighting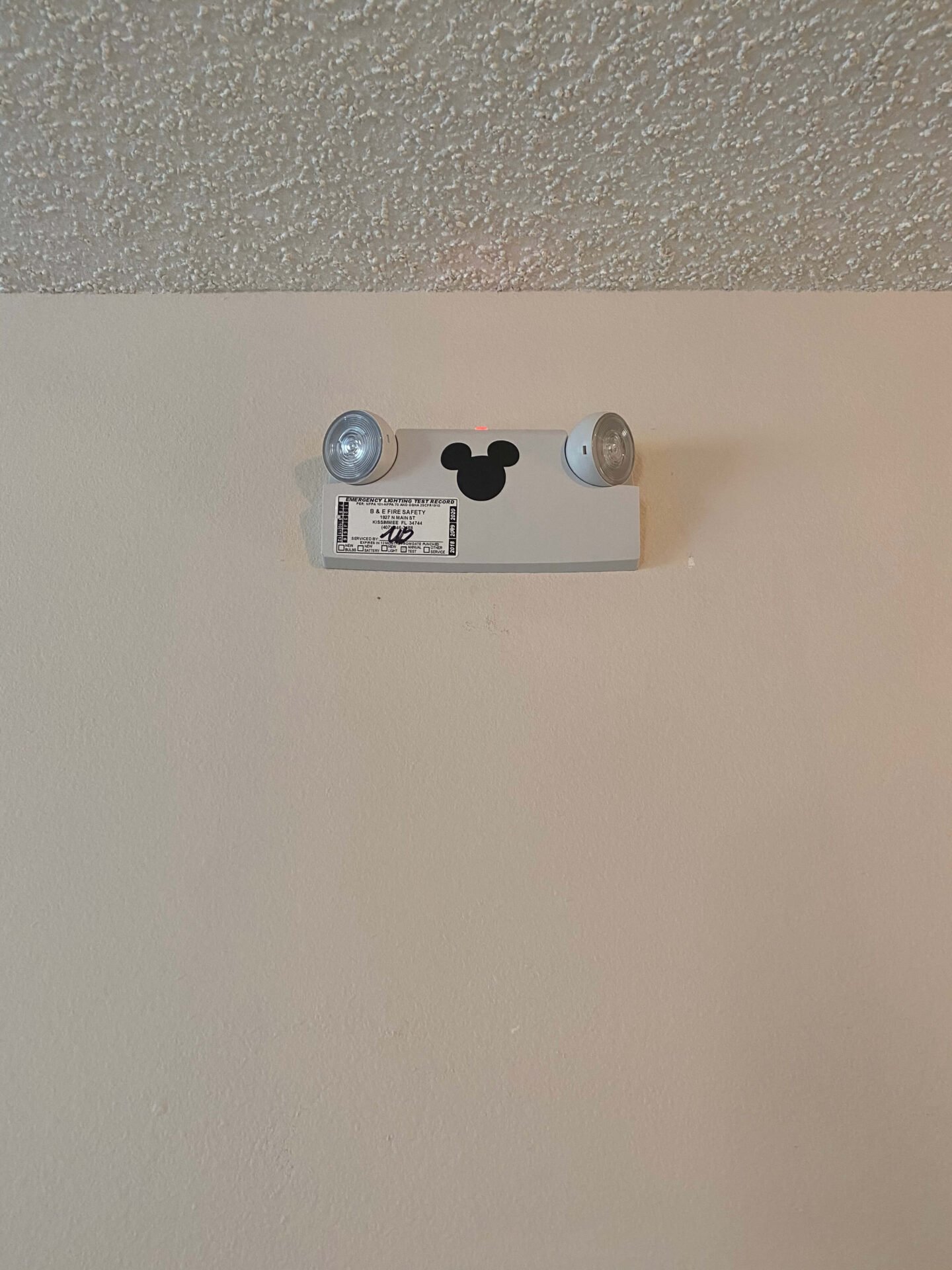 Mickey 11
Location: The top of the inside of the closet in the upstairs Moana themed bedroom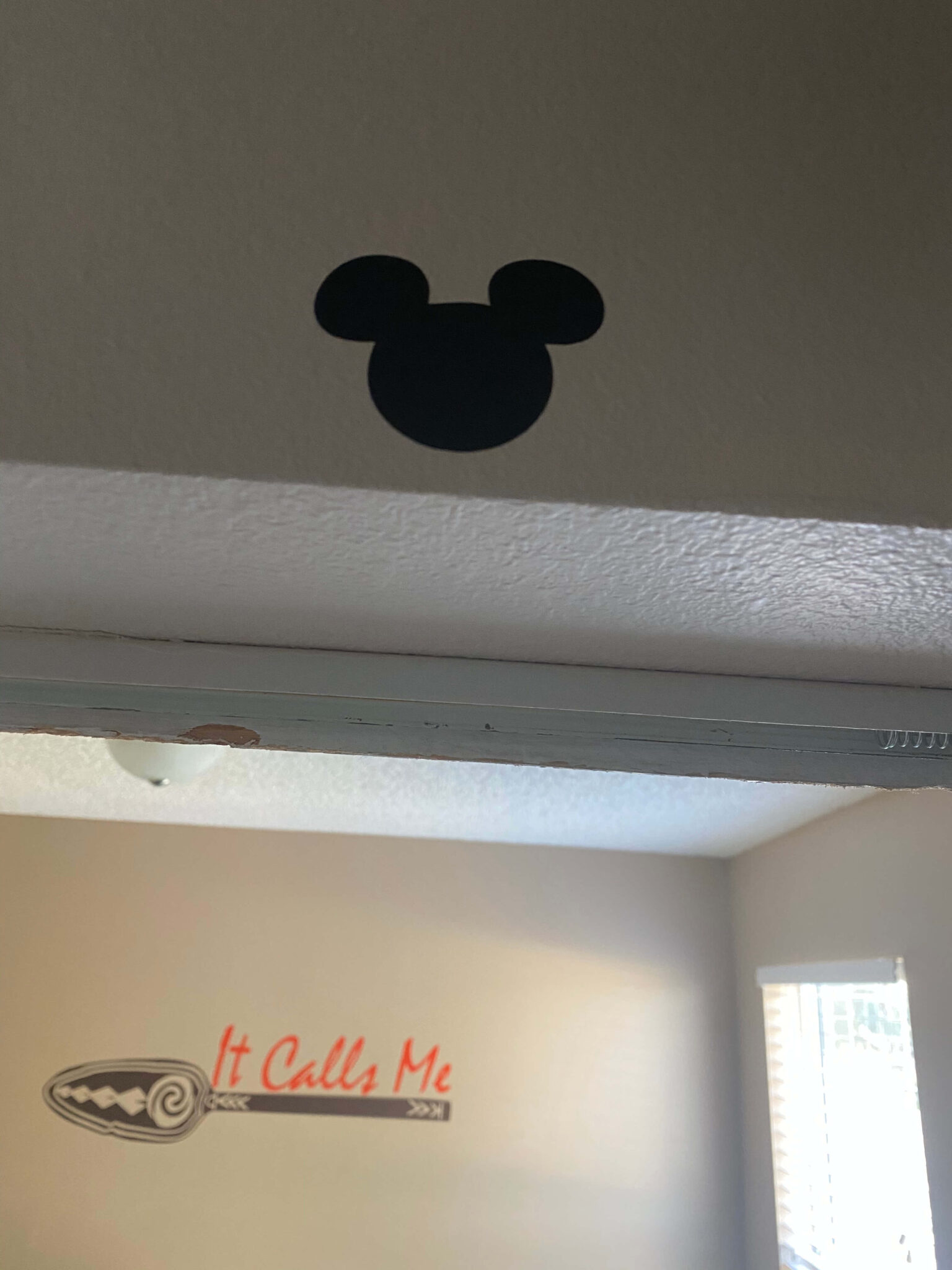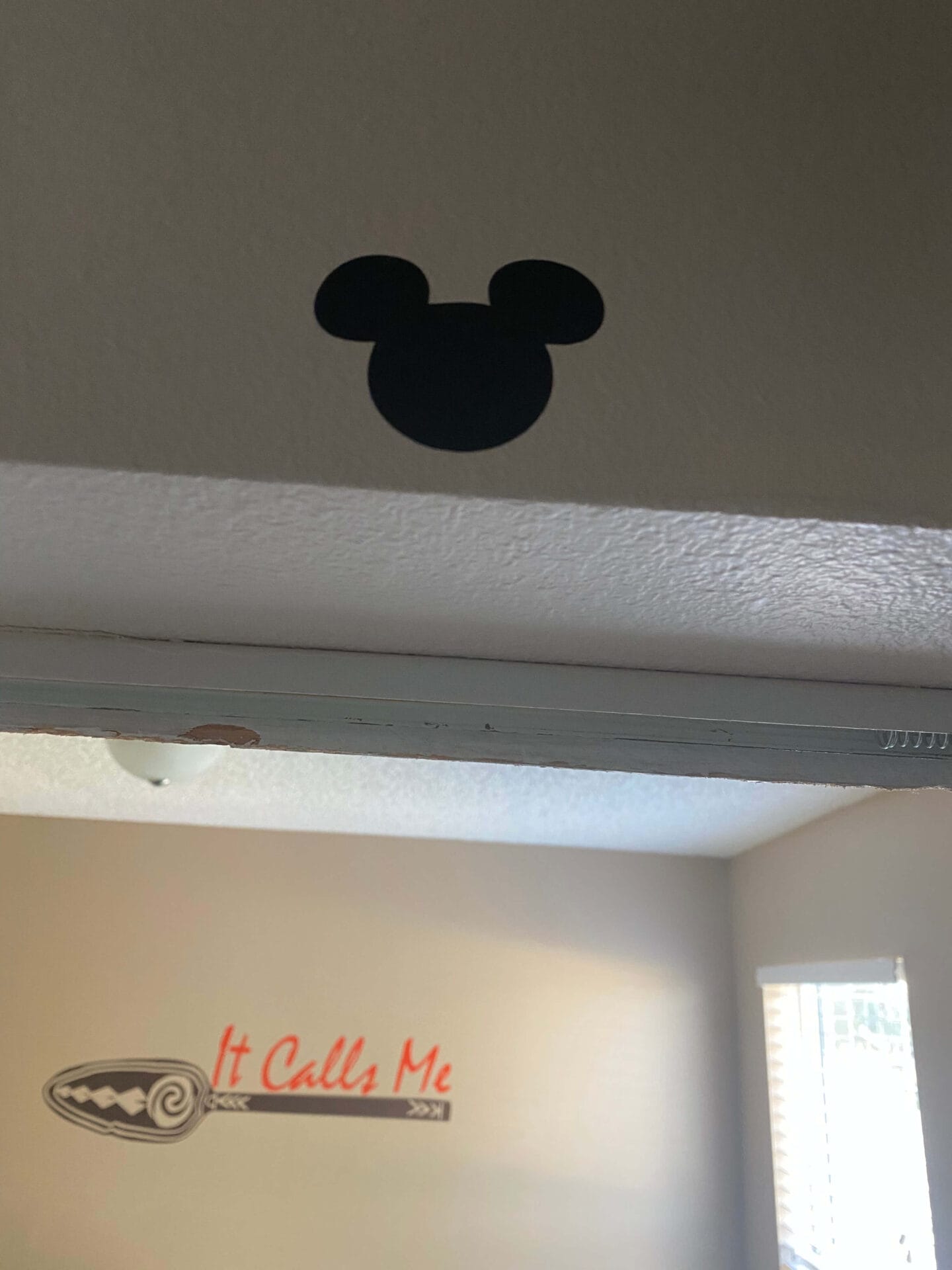 Mickey 12
Location: Inside medicine cabinet in the upstairs bathroom with the bird-themed shower curtain (Tiki Room nod)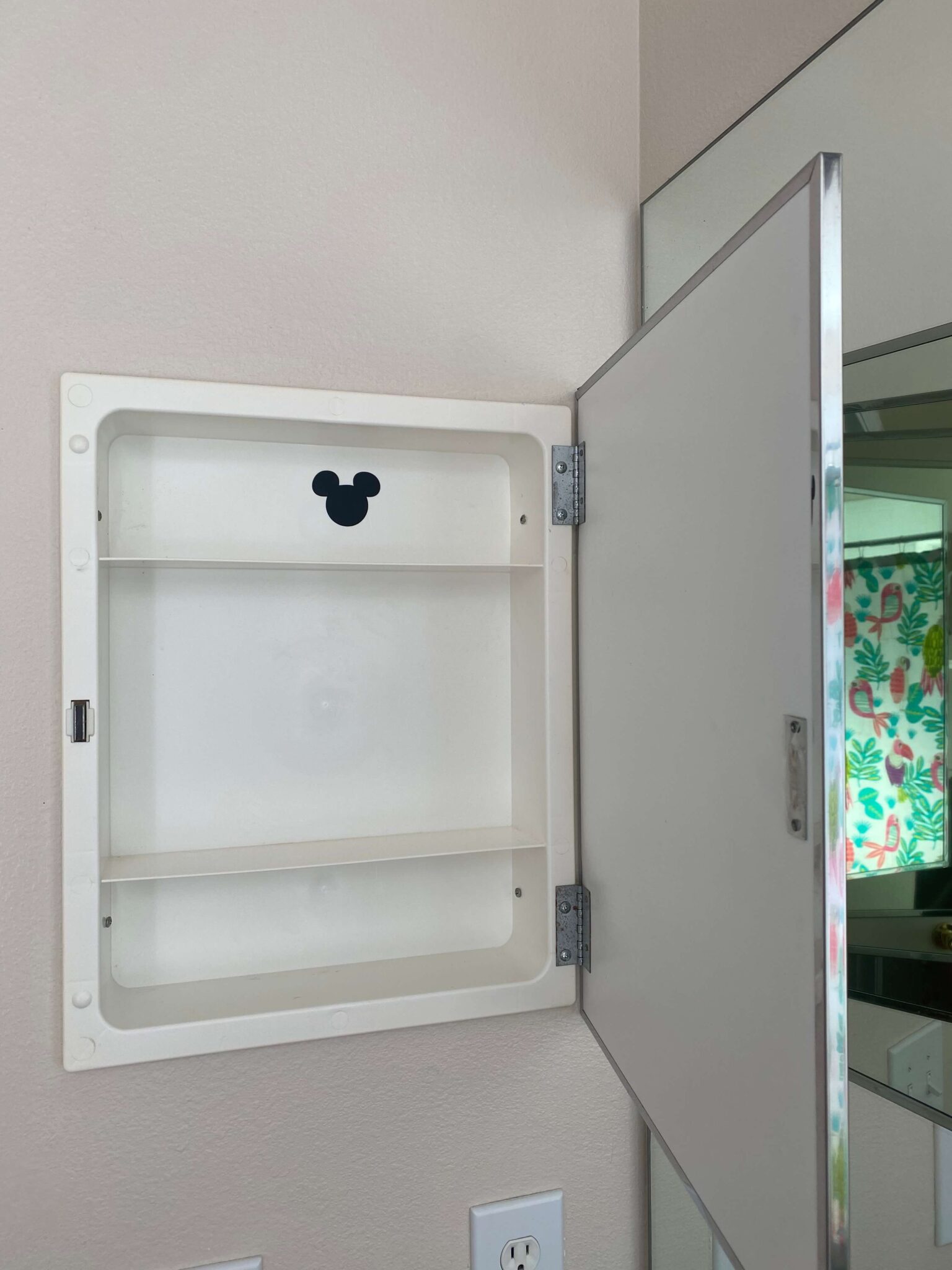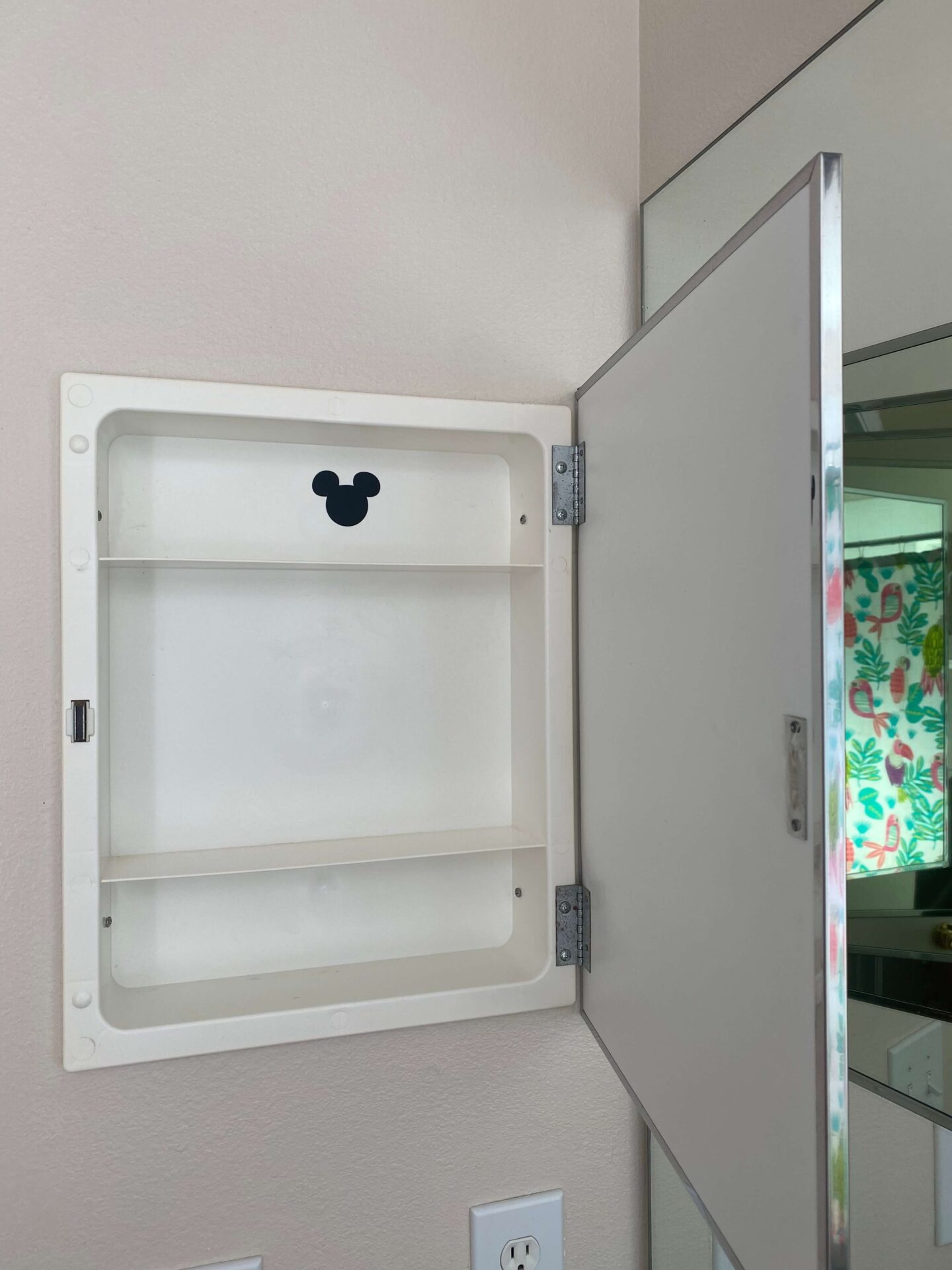 Mickey 13
Location: Upstairs hallway leading to the master bedroom, between the AC Unit storage closets.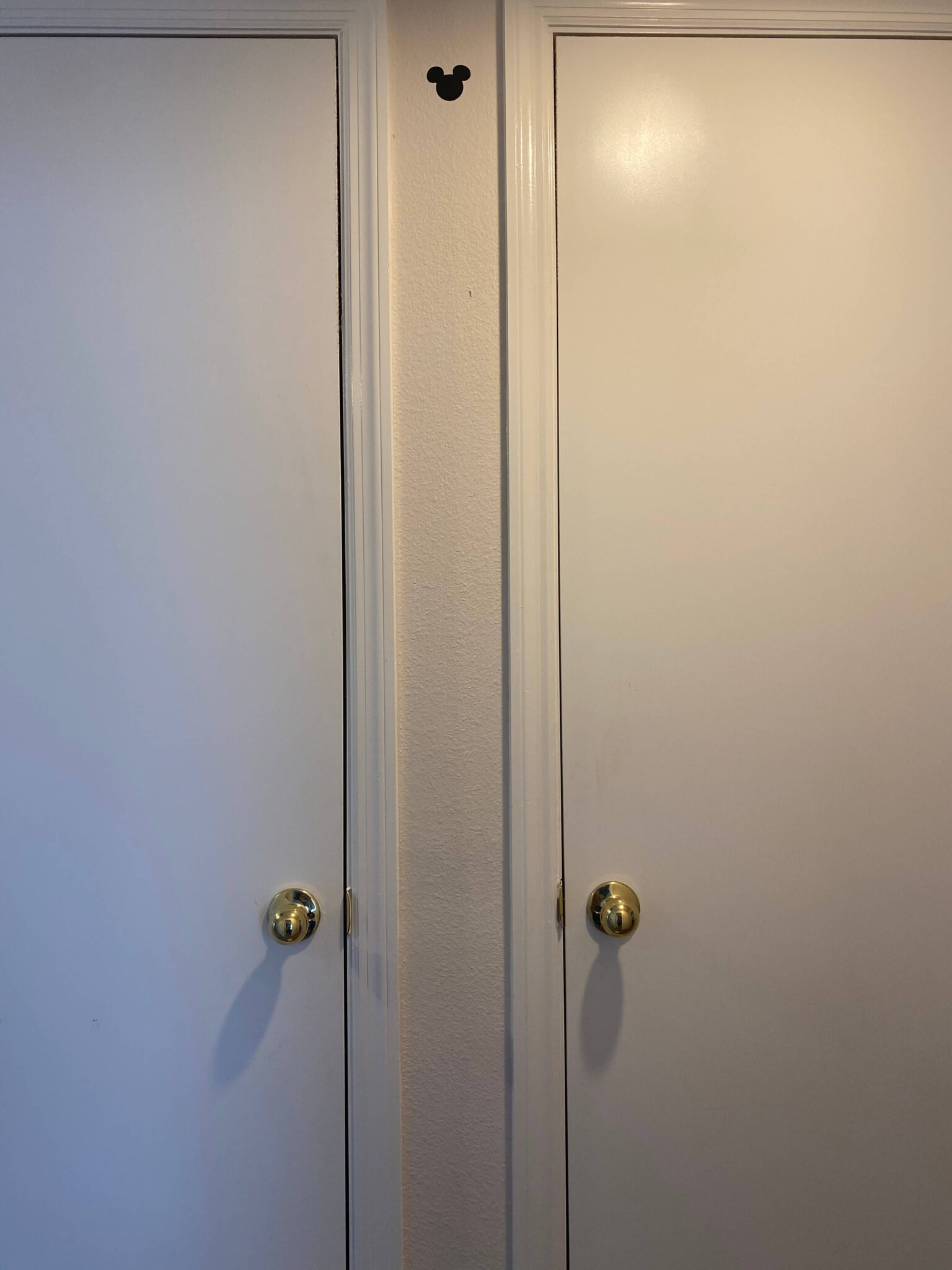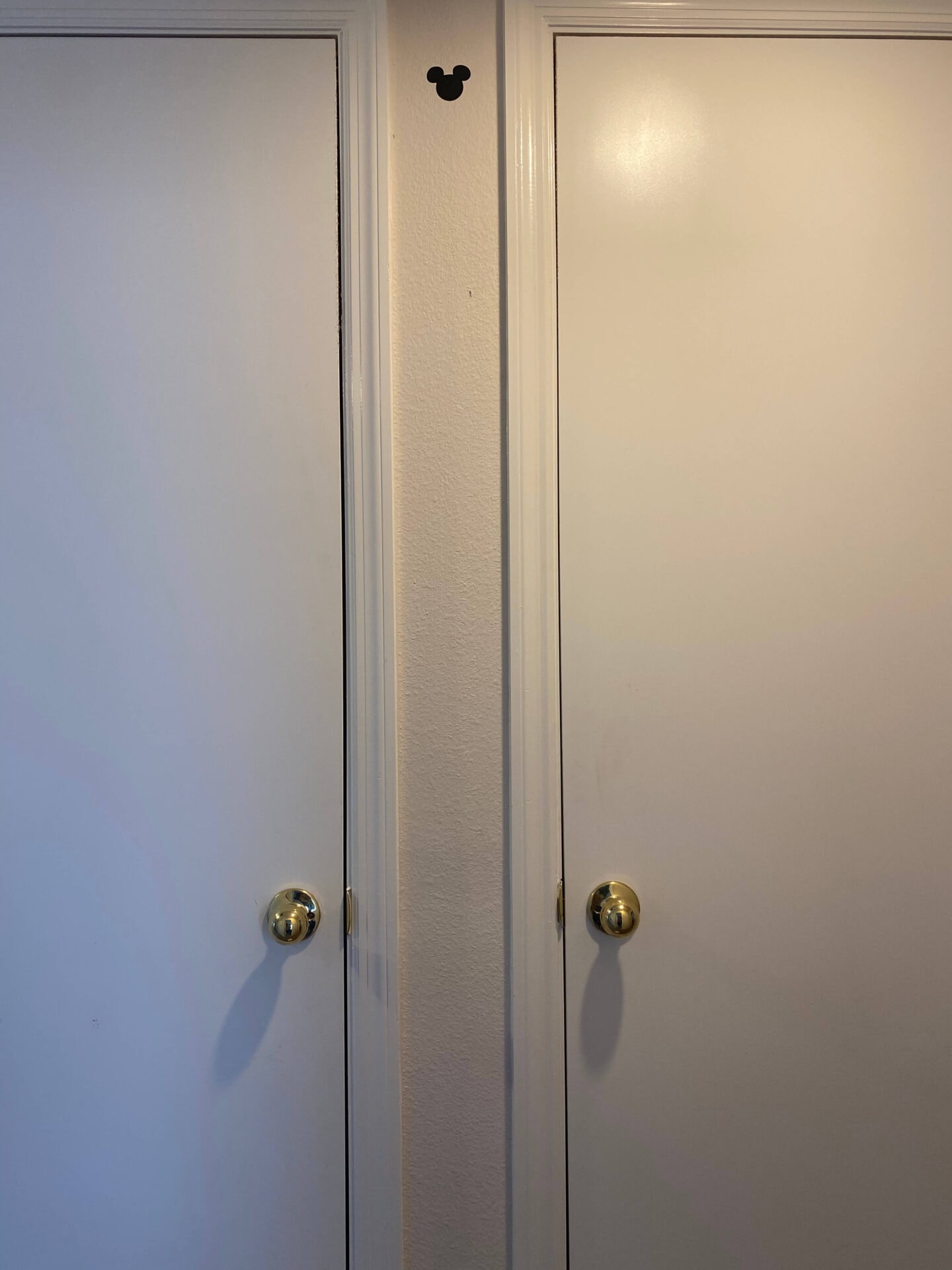 Mickey 14
Location: Under vanity area in the upstairs master bathroom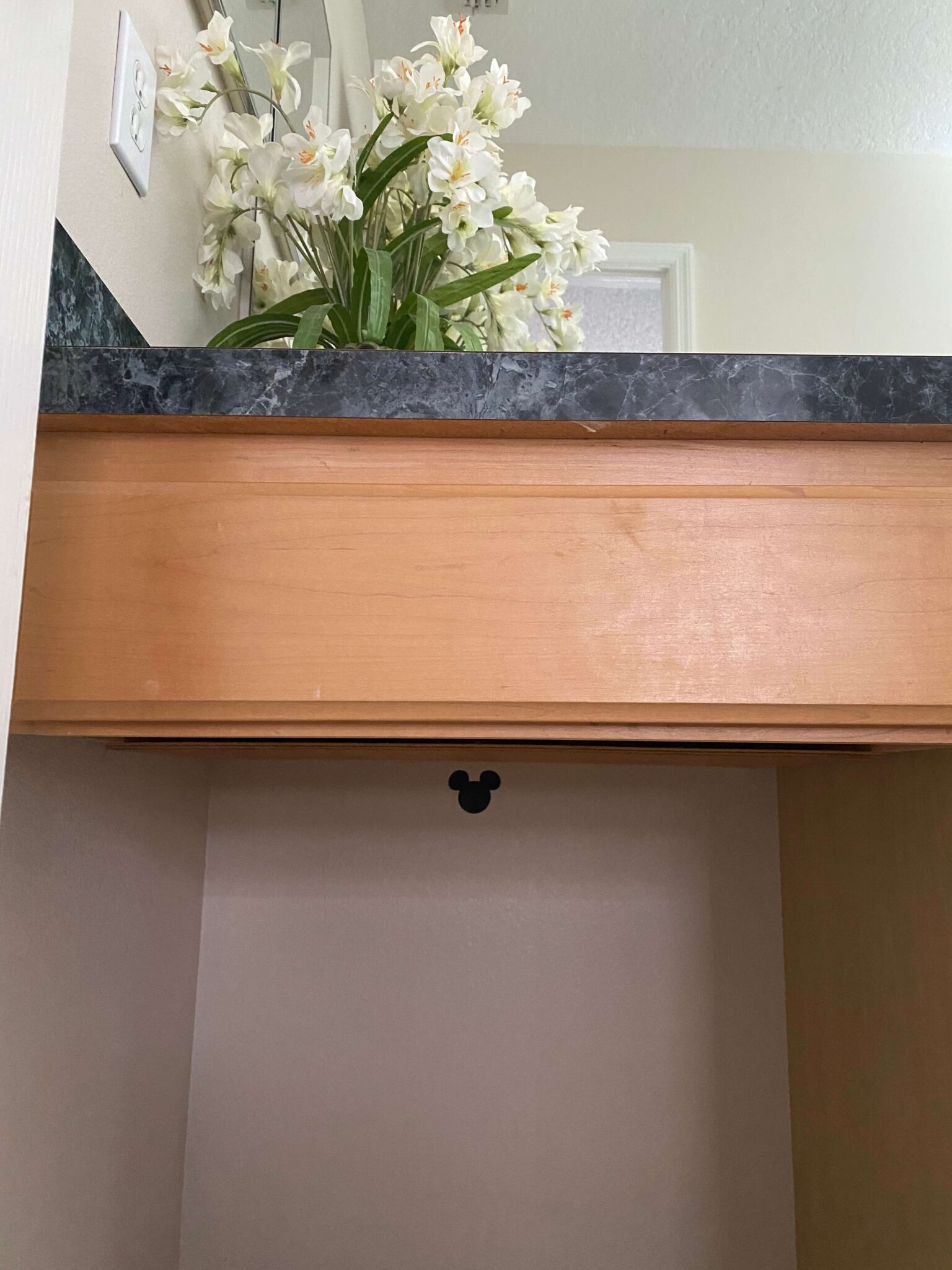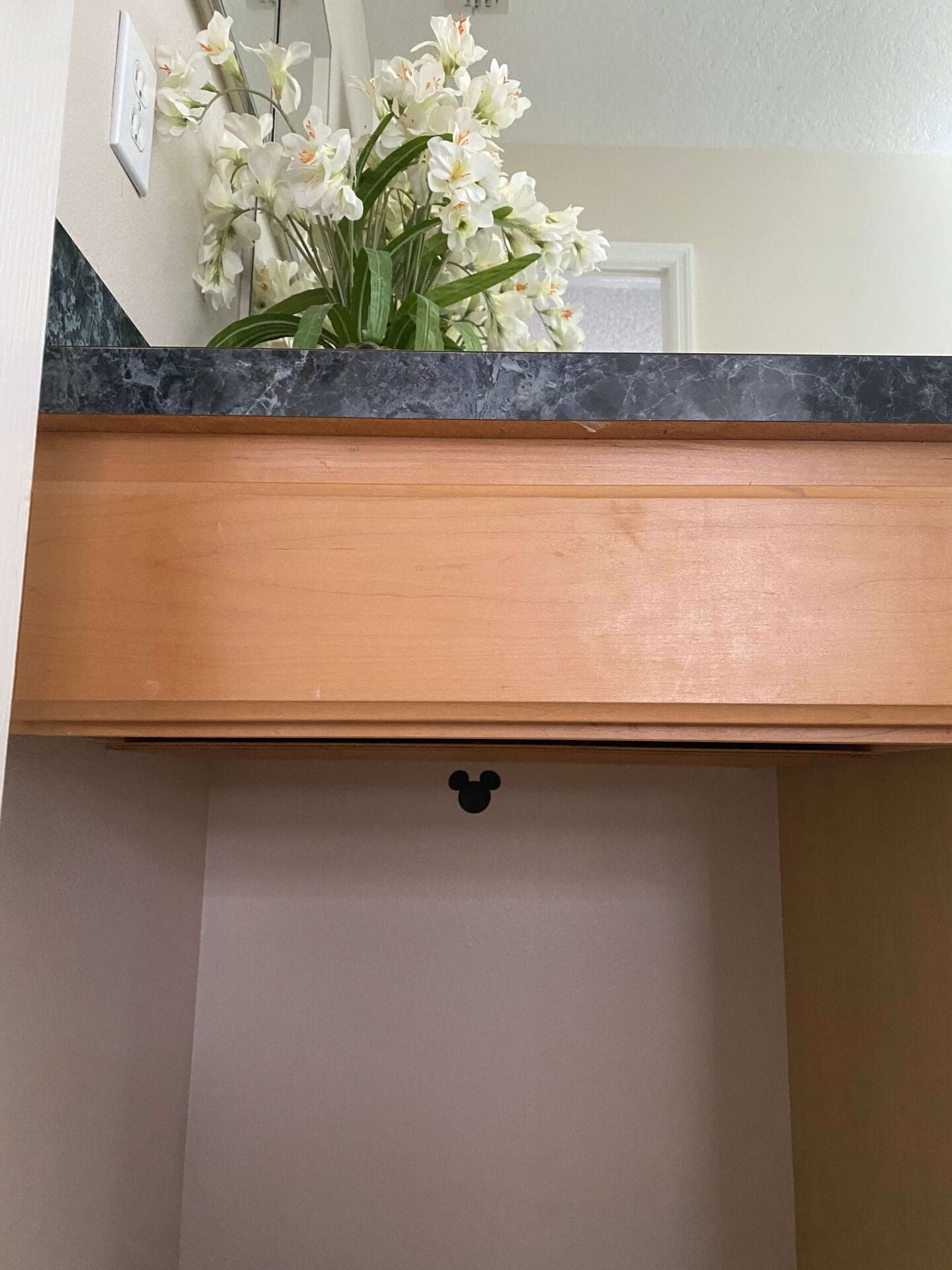 Mickey 15
Location: Upstairs master bedroom inside one of the top drawers.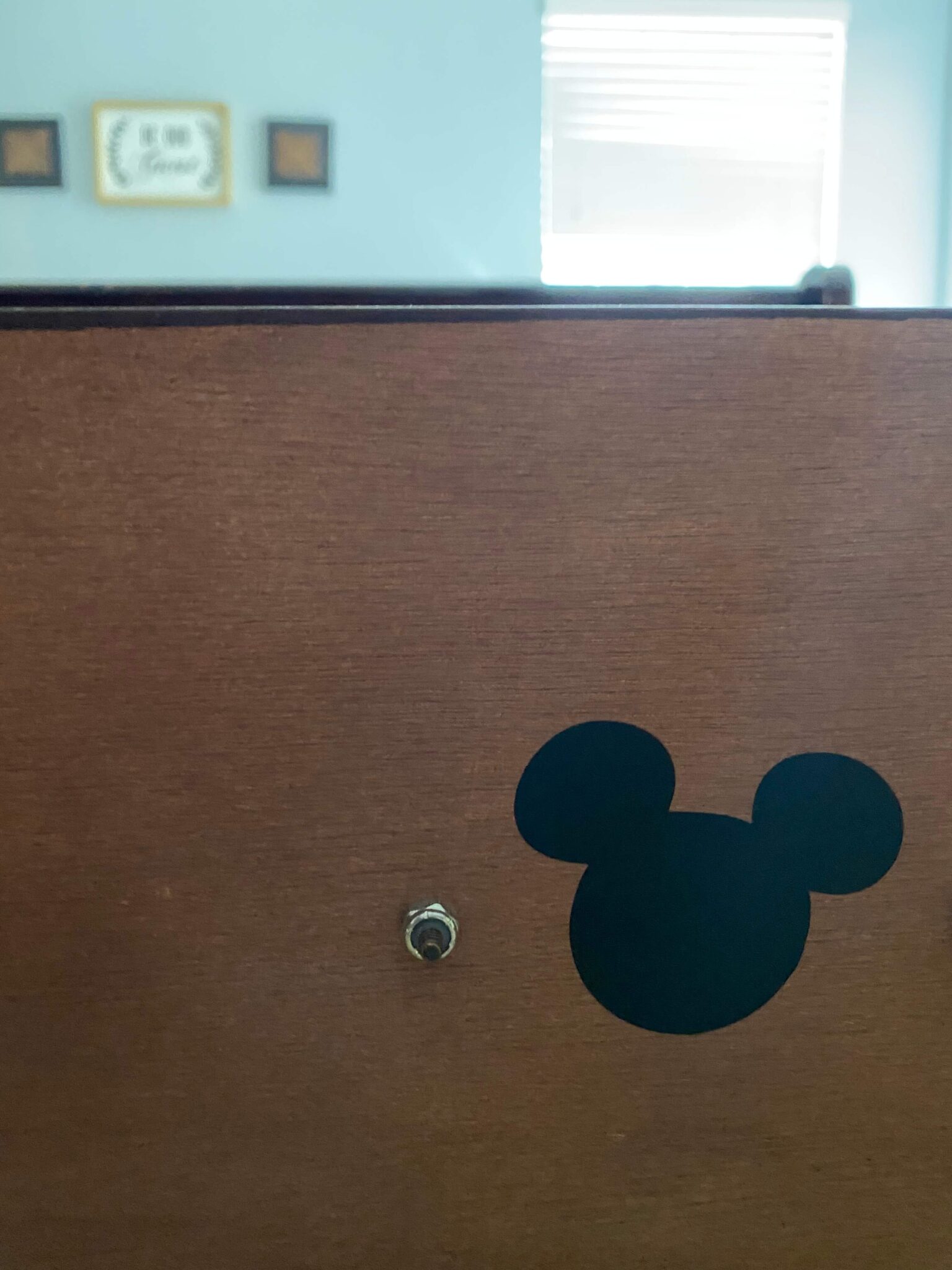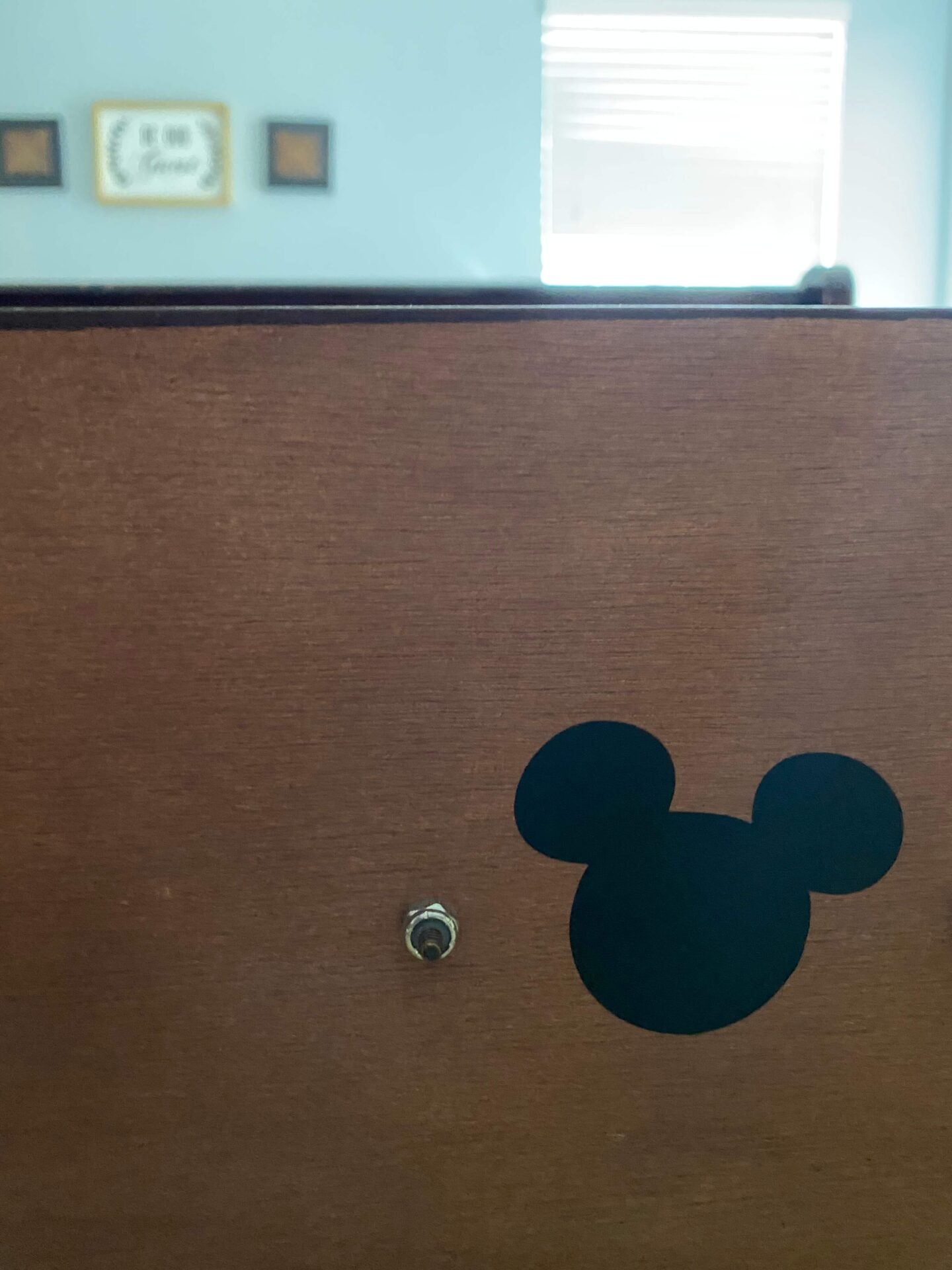 Mickey 16
Location: Downstairs sitting room at the entrance of the home. Located on the bottom of the wall in the corner, behind the bench.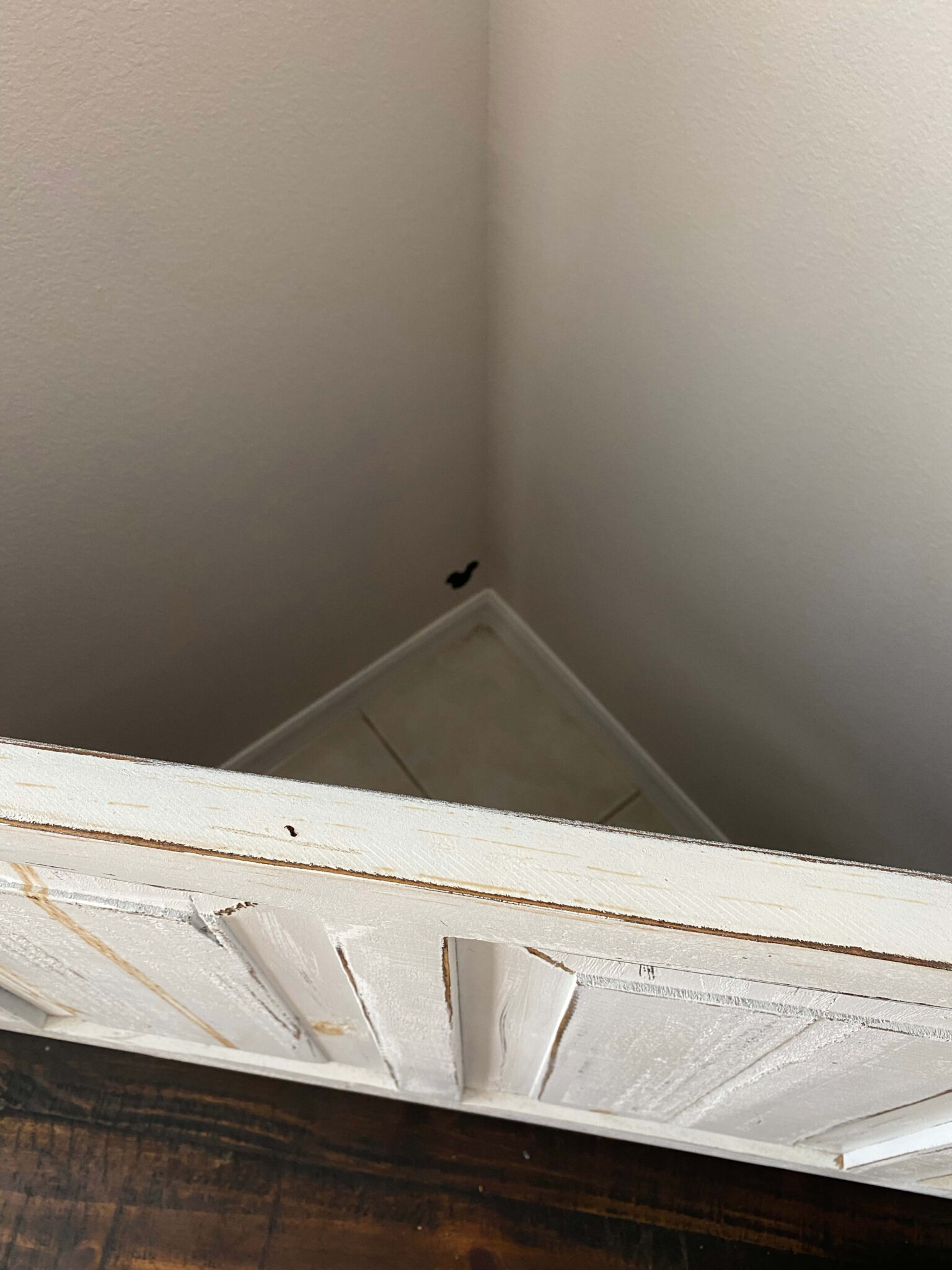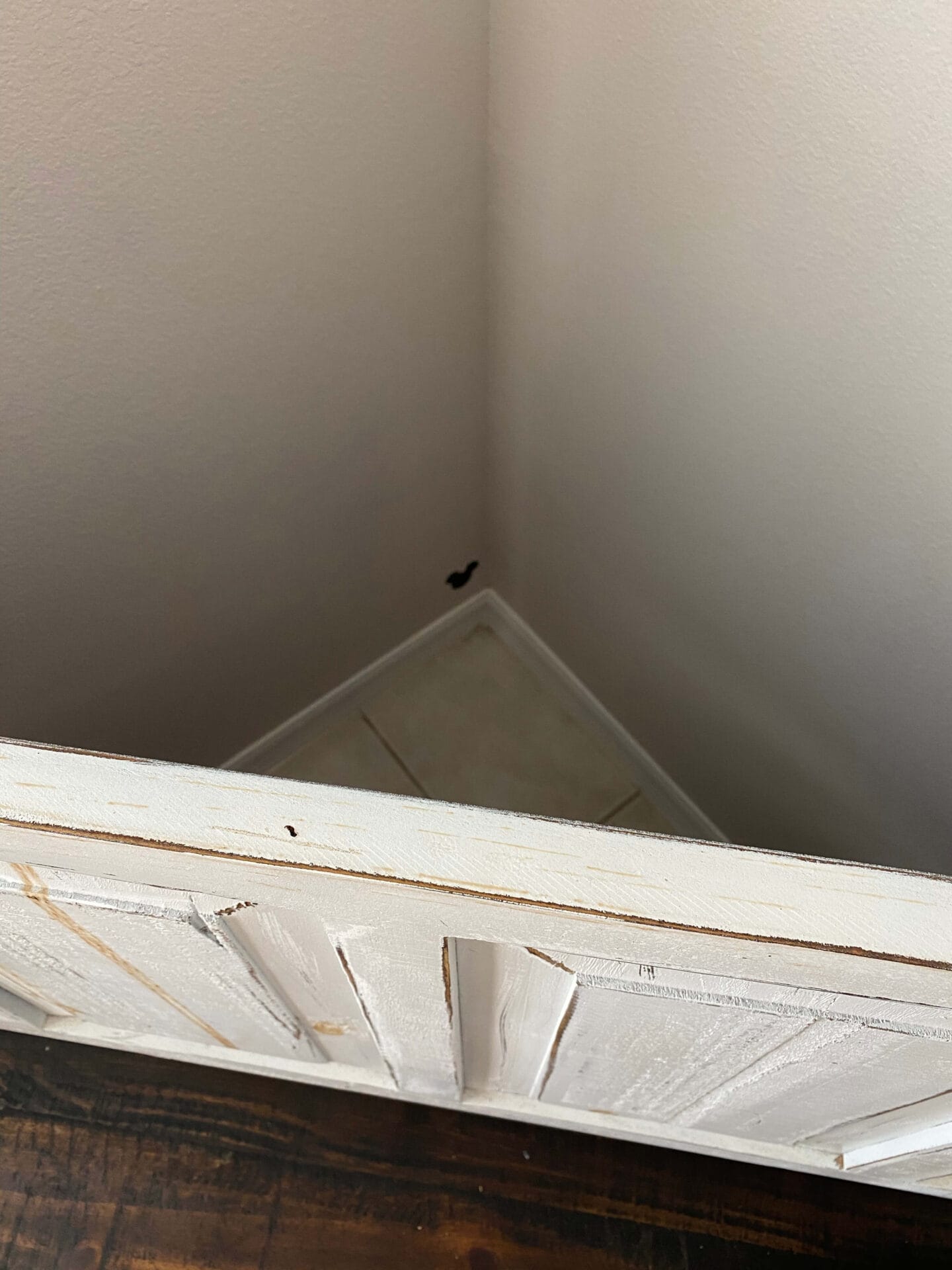 Mickey 17
Location: Top corner of the top right shelving area in the dining room area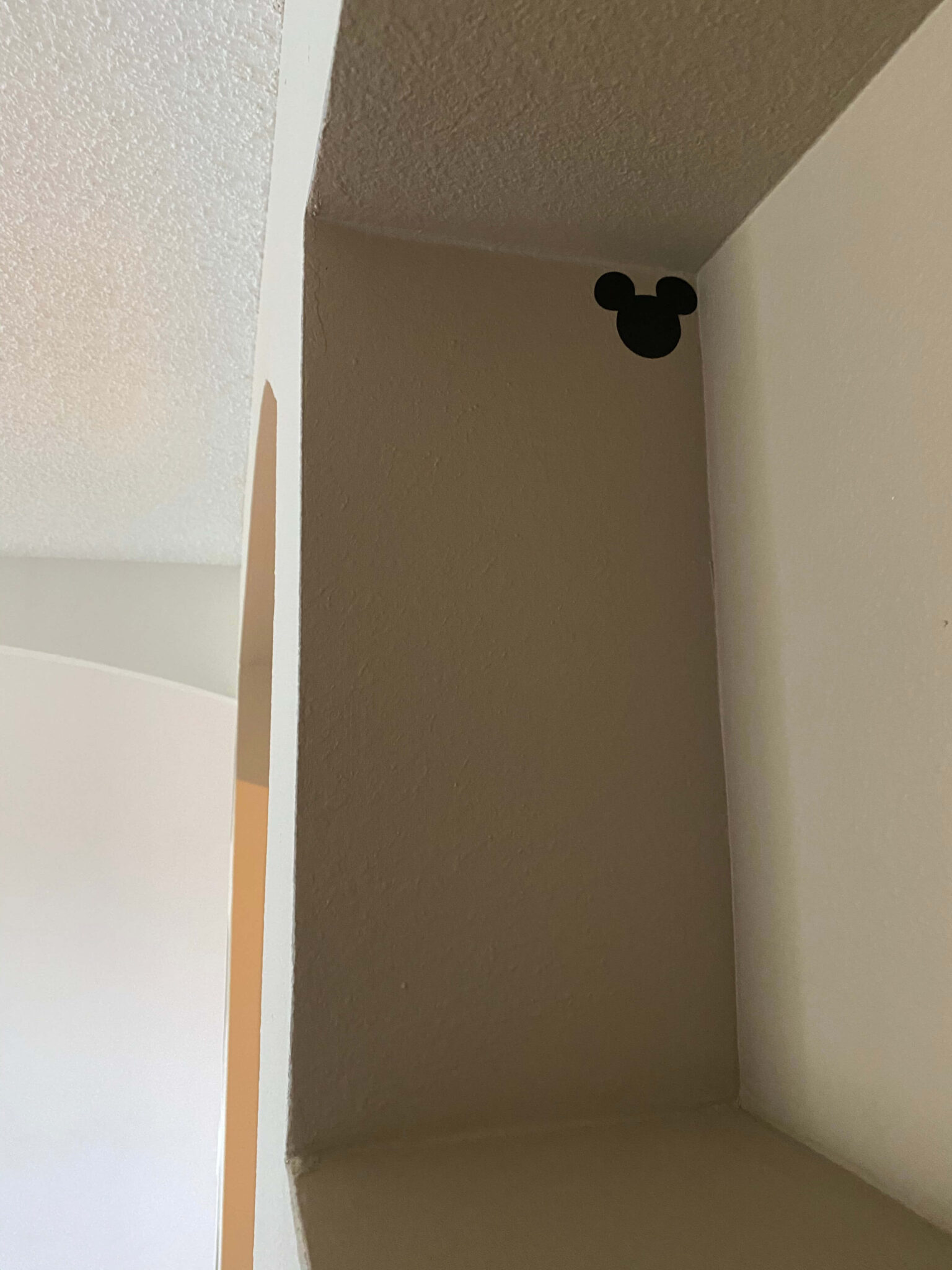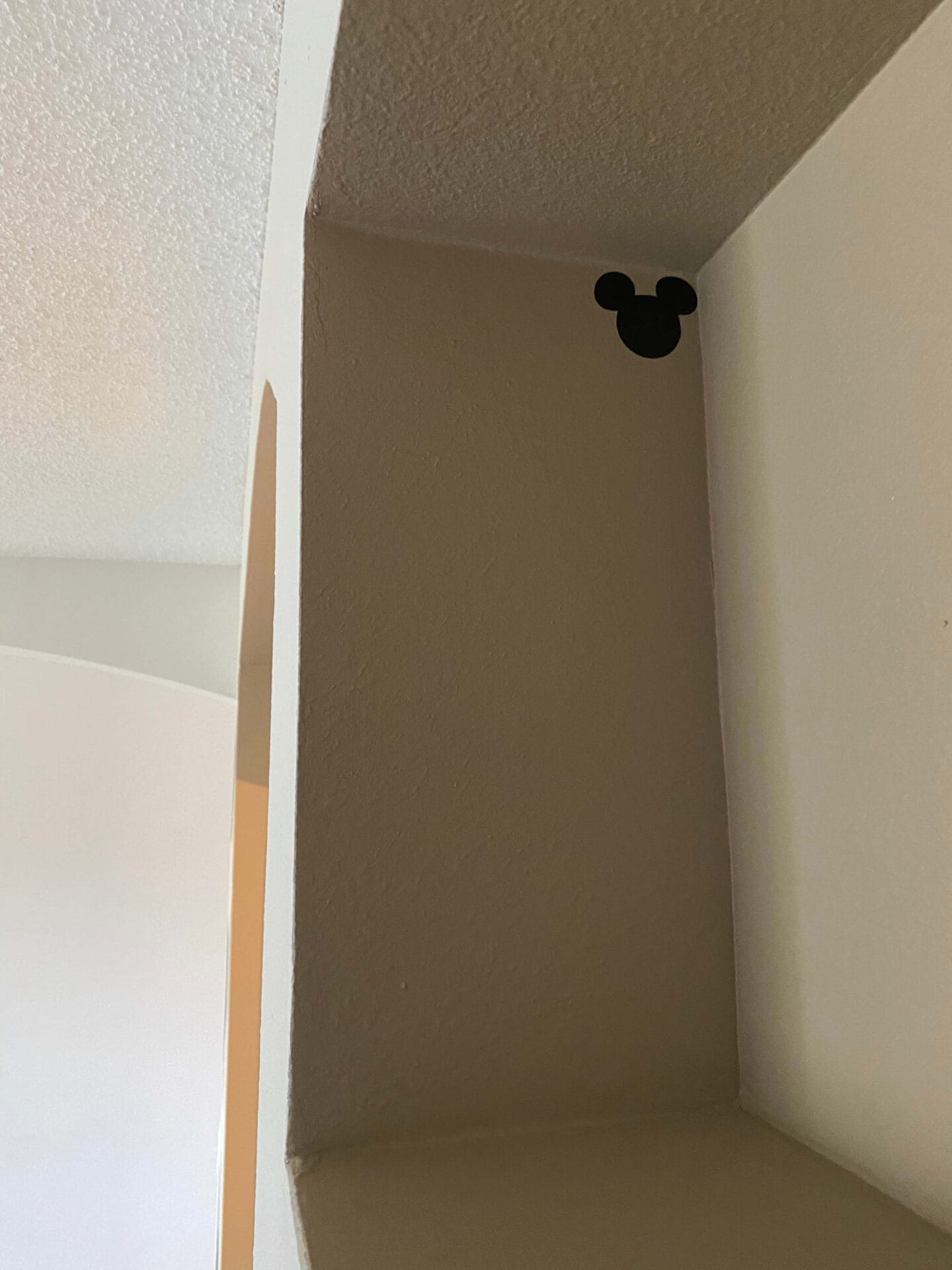 Mickey 18
Location: Inside kitchen cabinet door above microwave.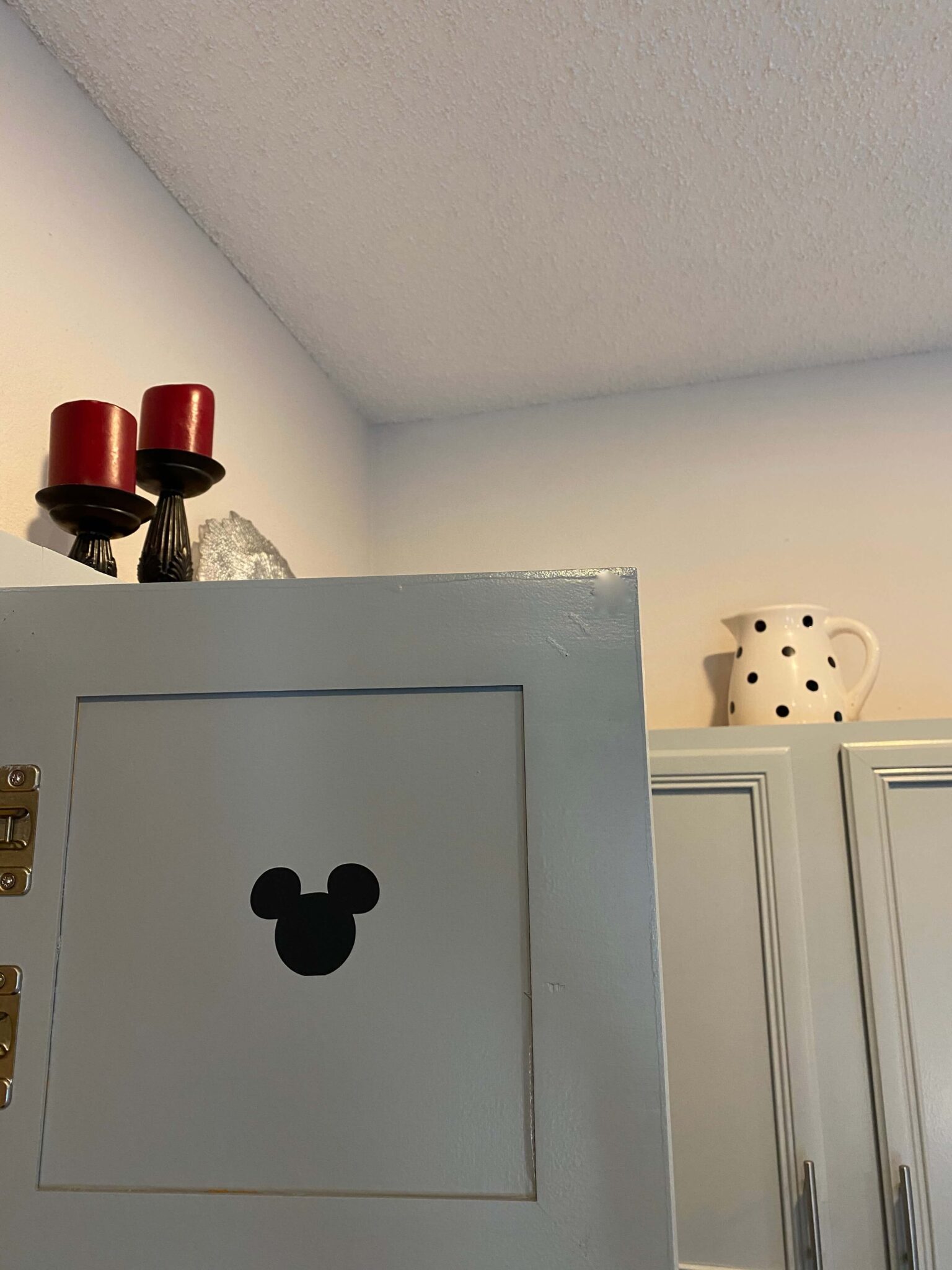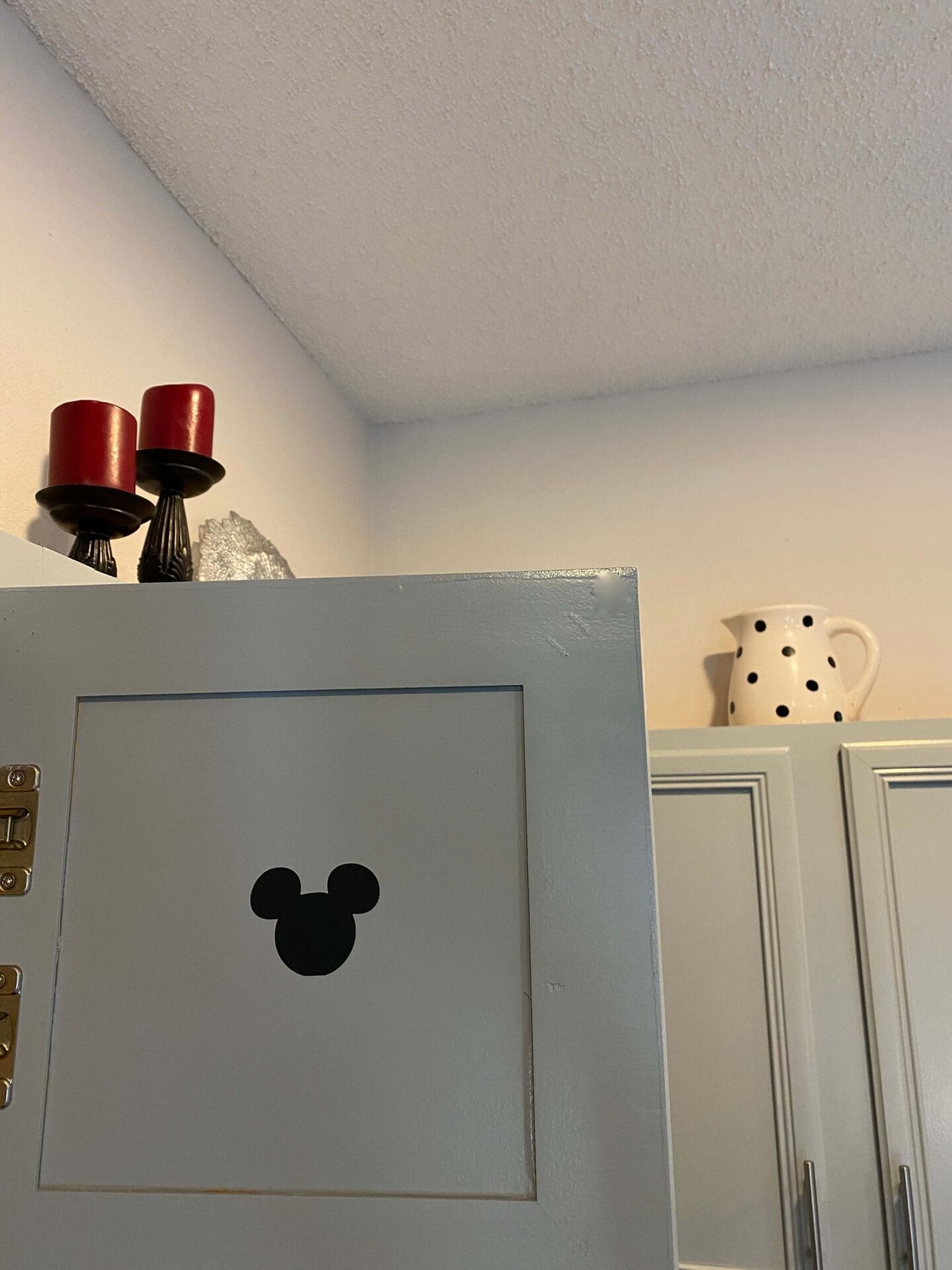 Mickey 19
Location: Sliding door area behind curtain in the living room near entertainment center.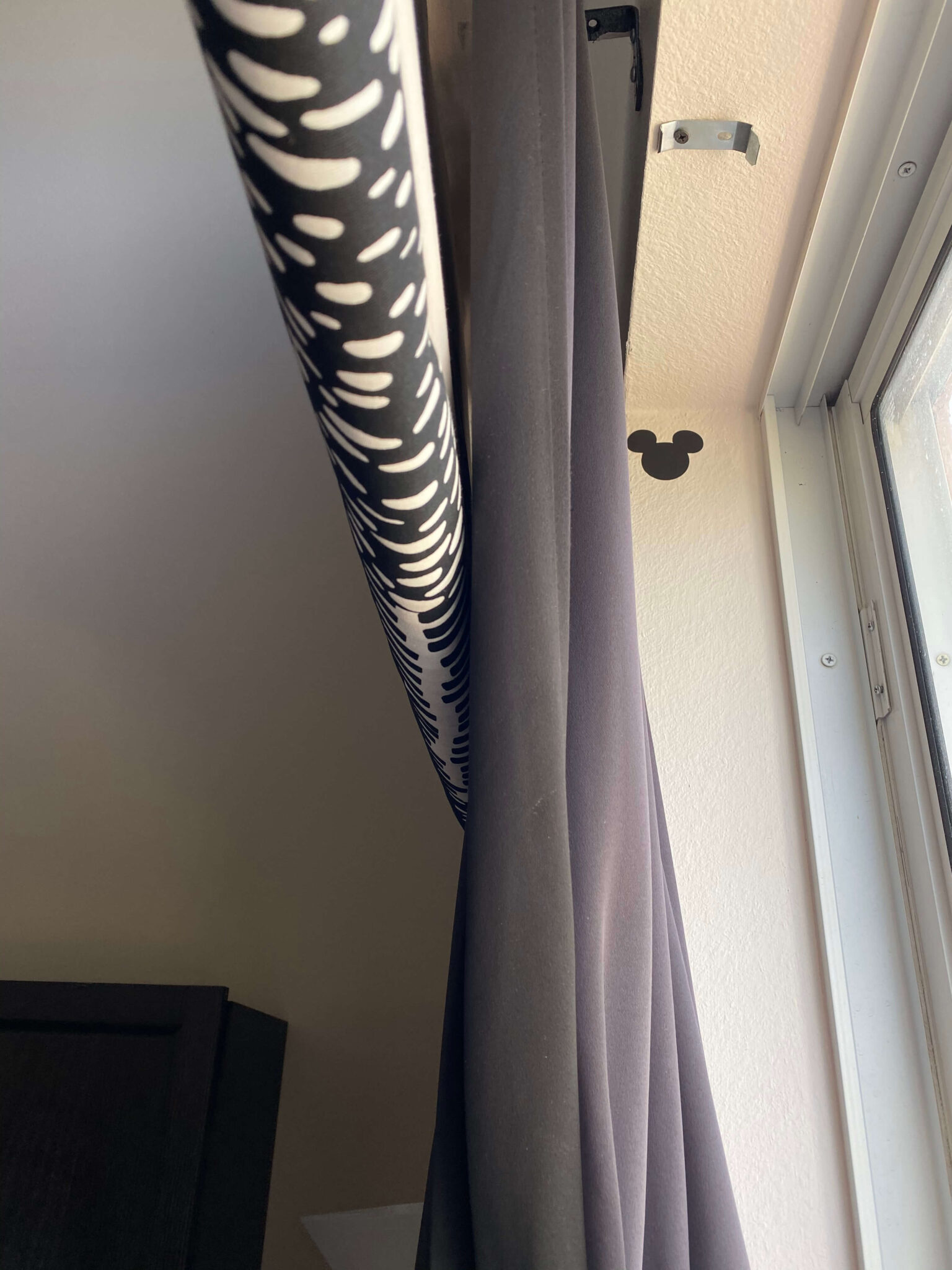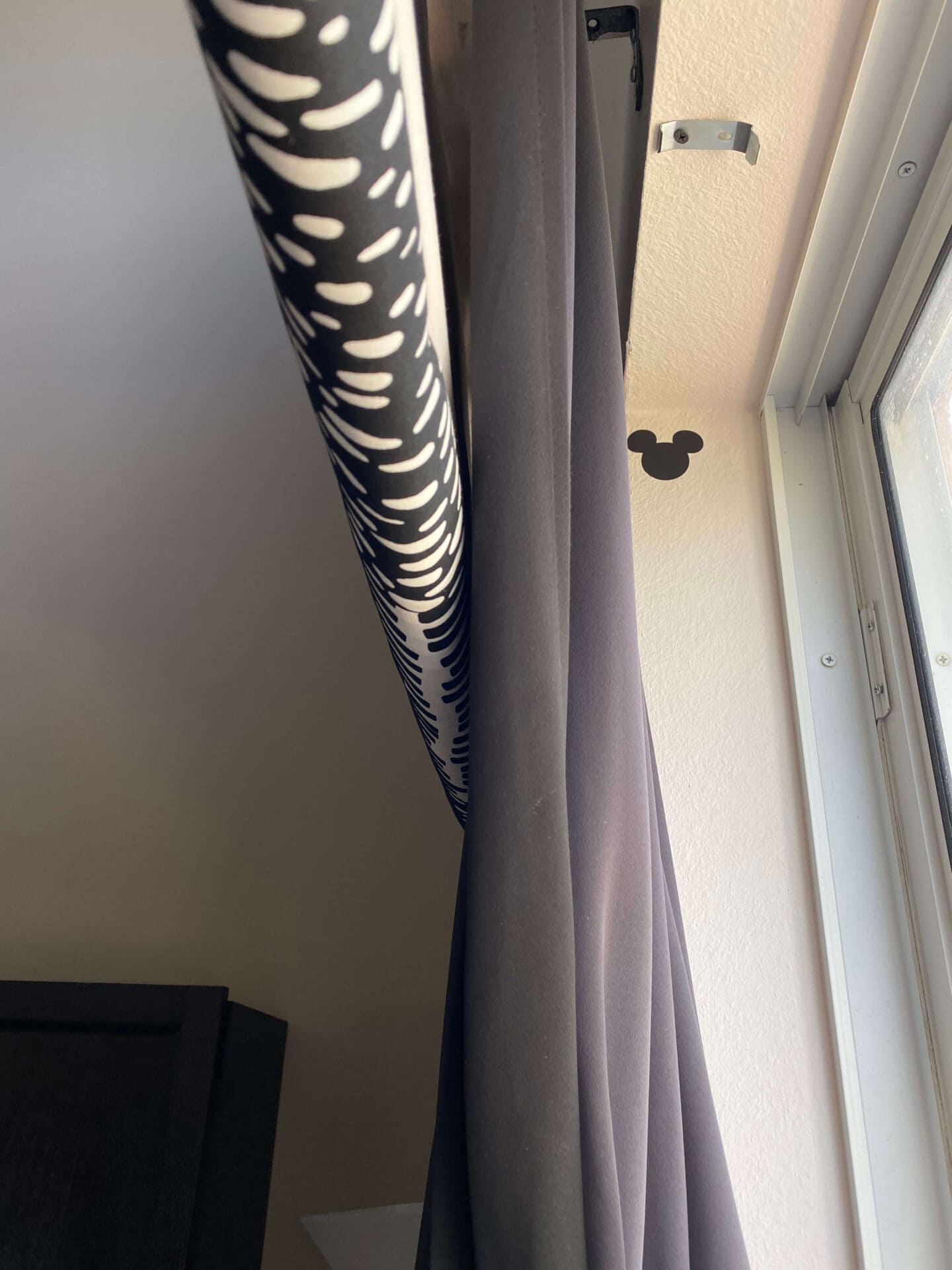 Mickey 20
Location: Inside the top shelving cube in the living room entertainment center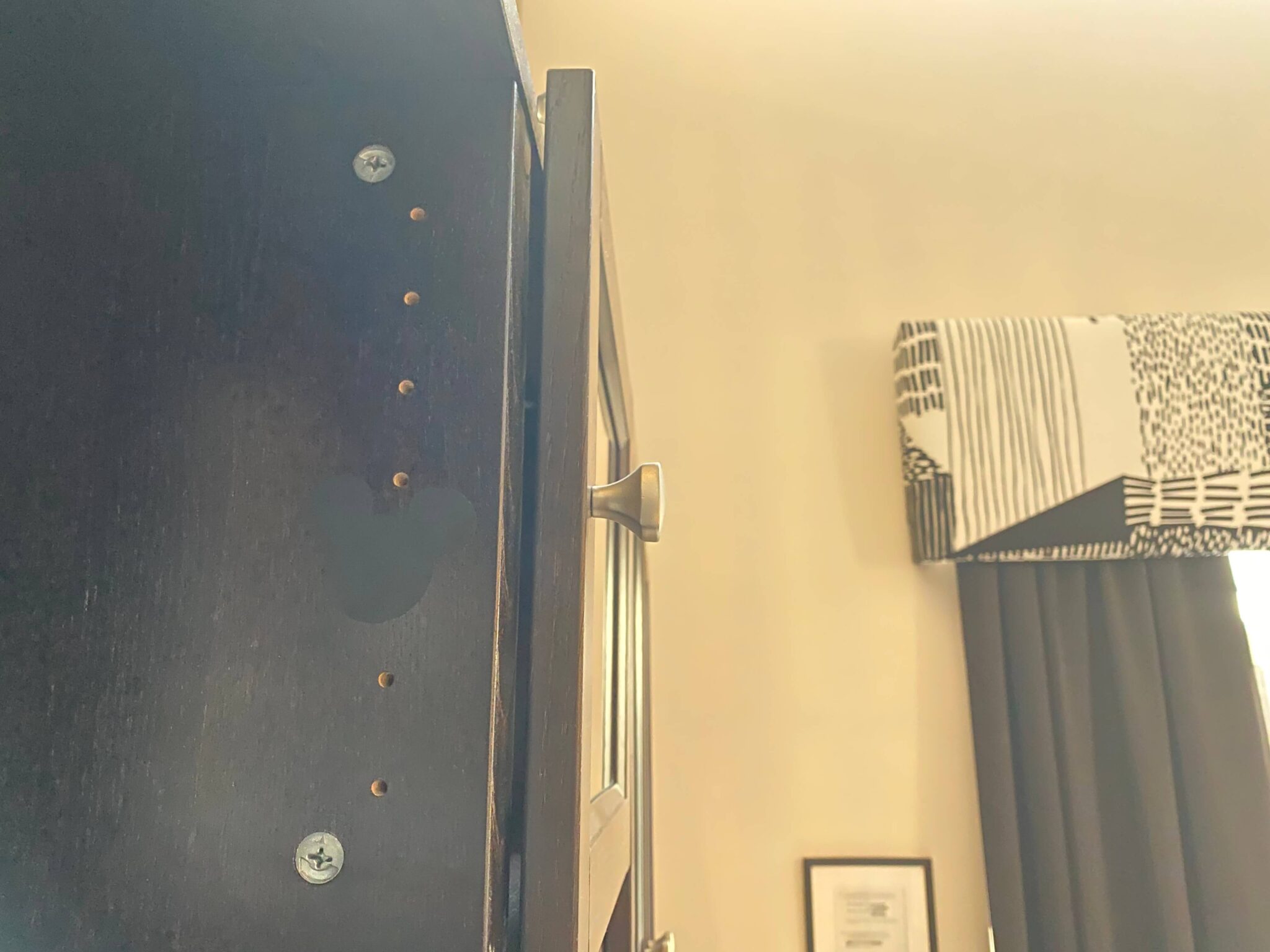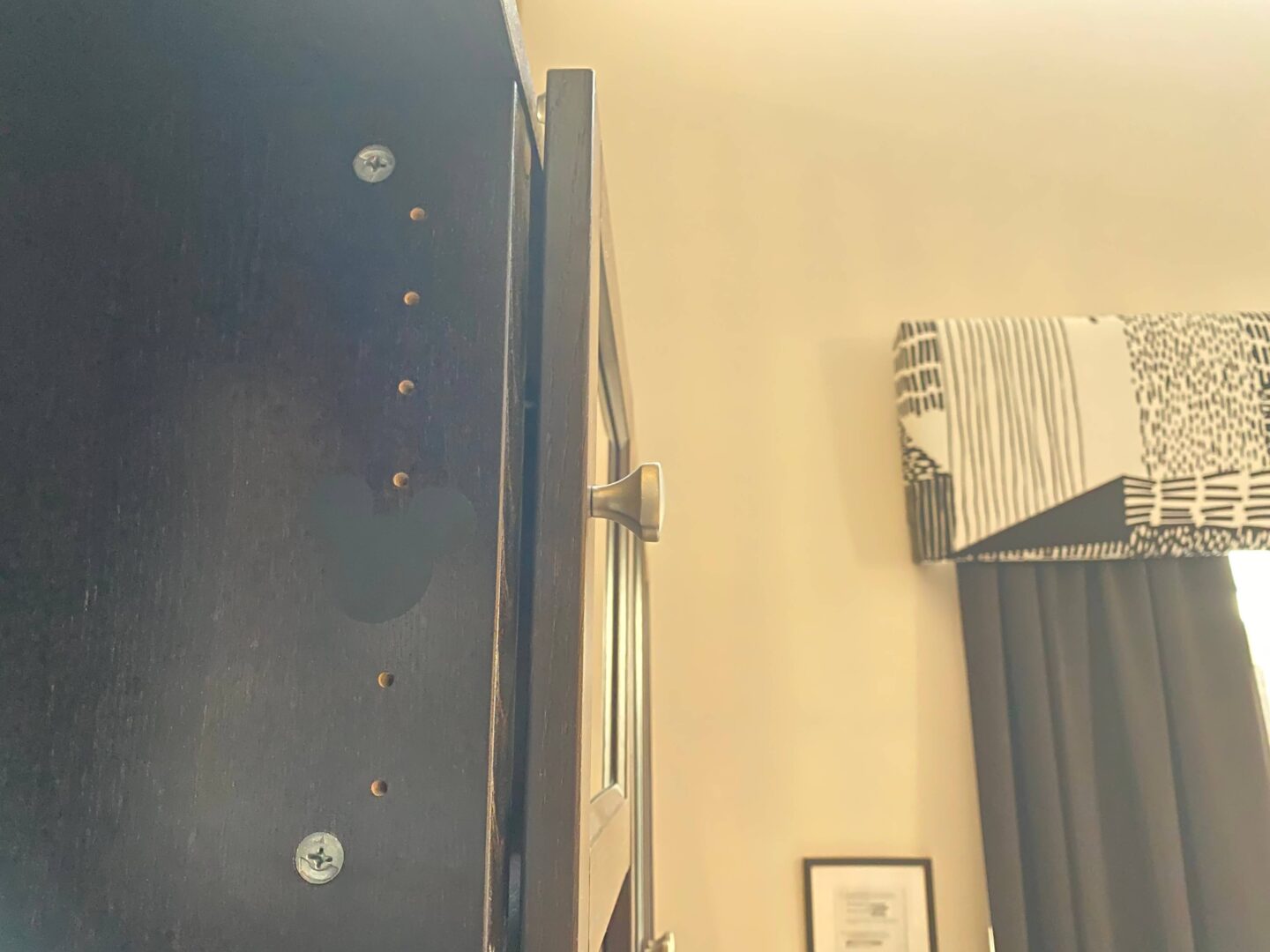 Mickey 21
Location: Downstairs master bedroom closet under the hanging shelf.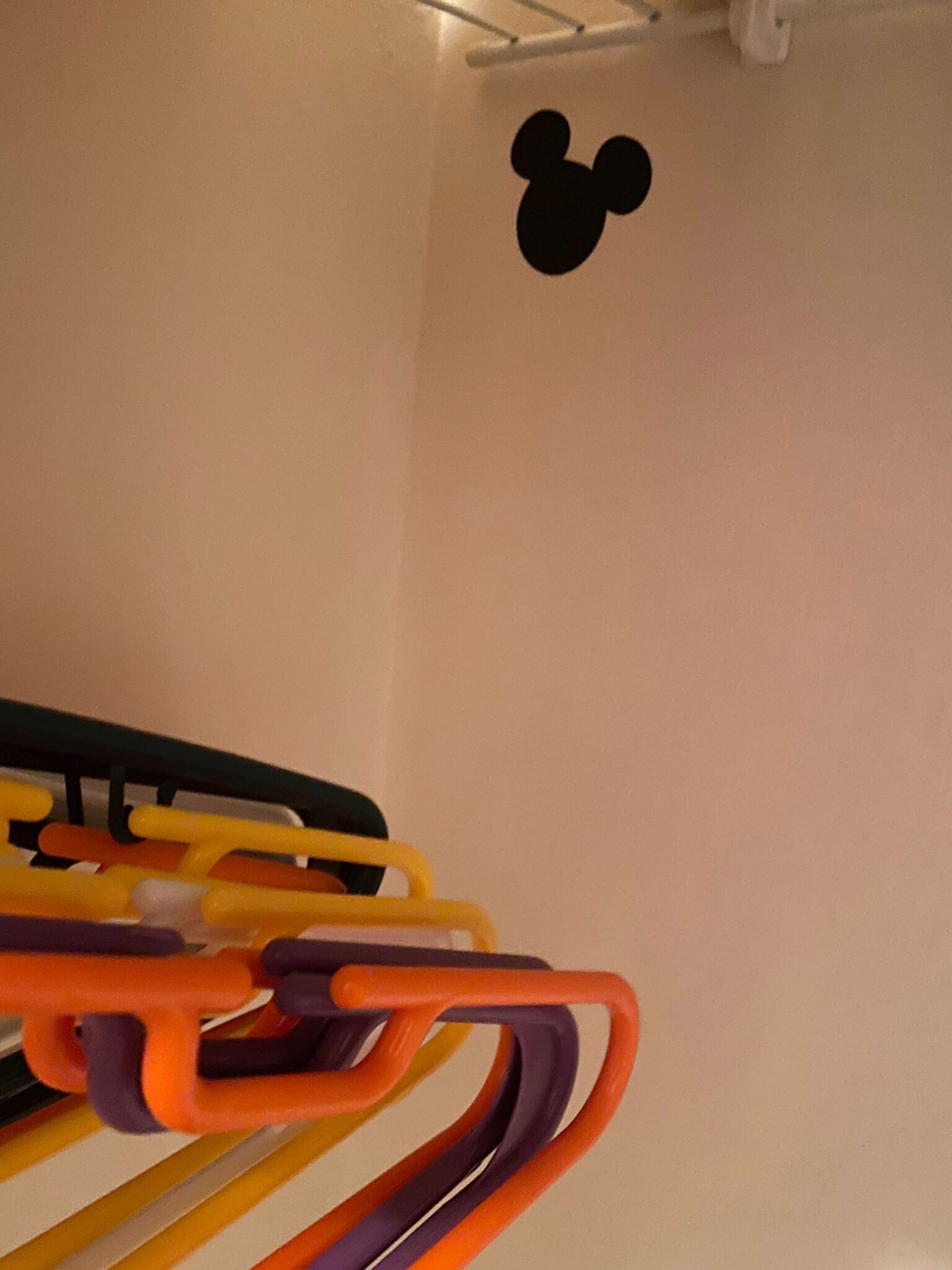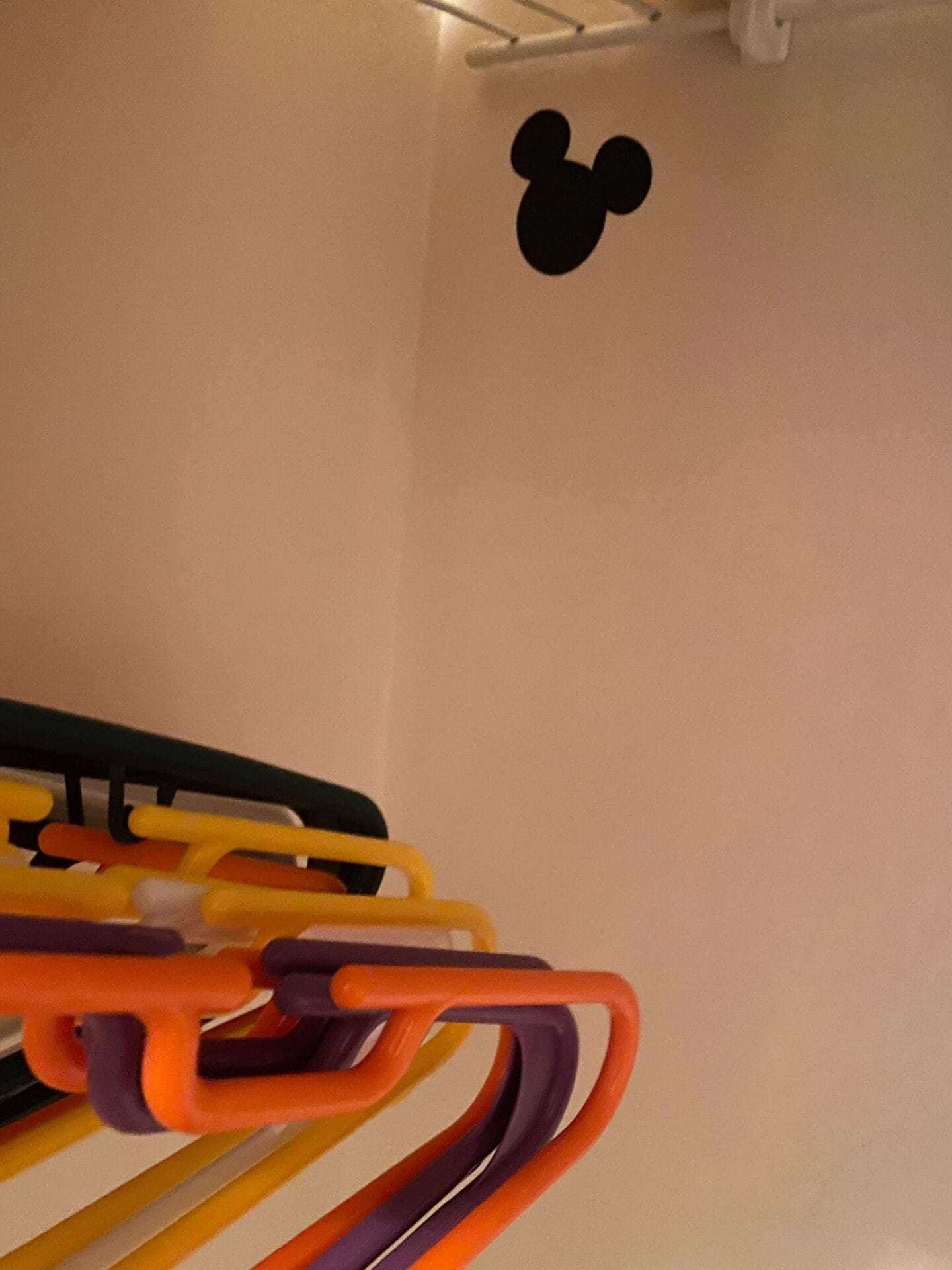 Mickey 22
Location: Downstairs master bathroom at the top corner of the door in the toilet water closet.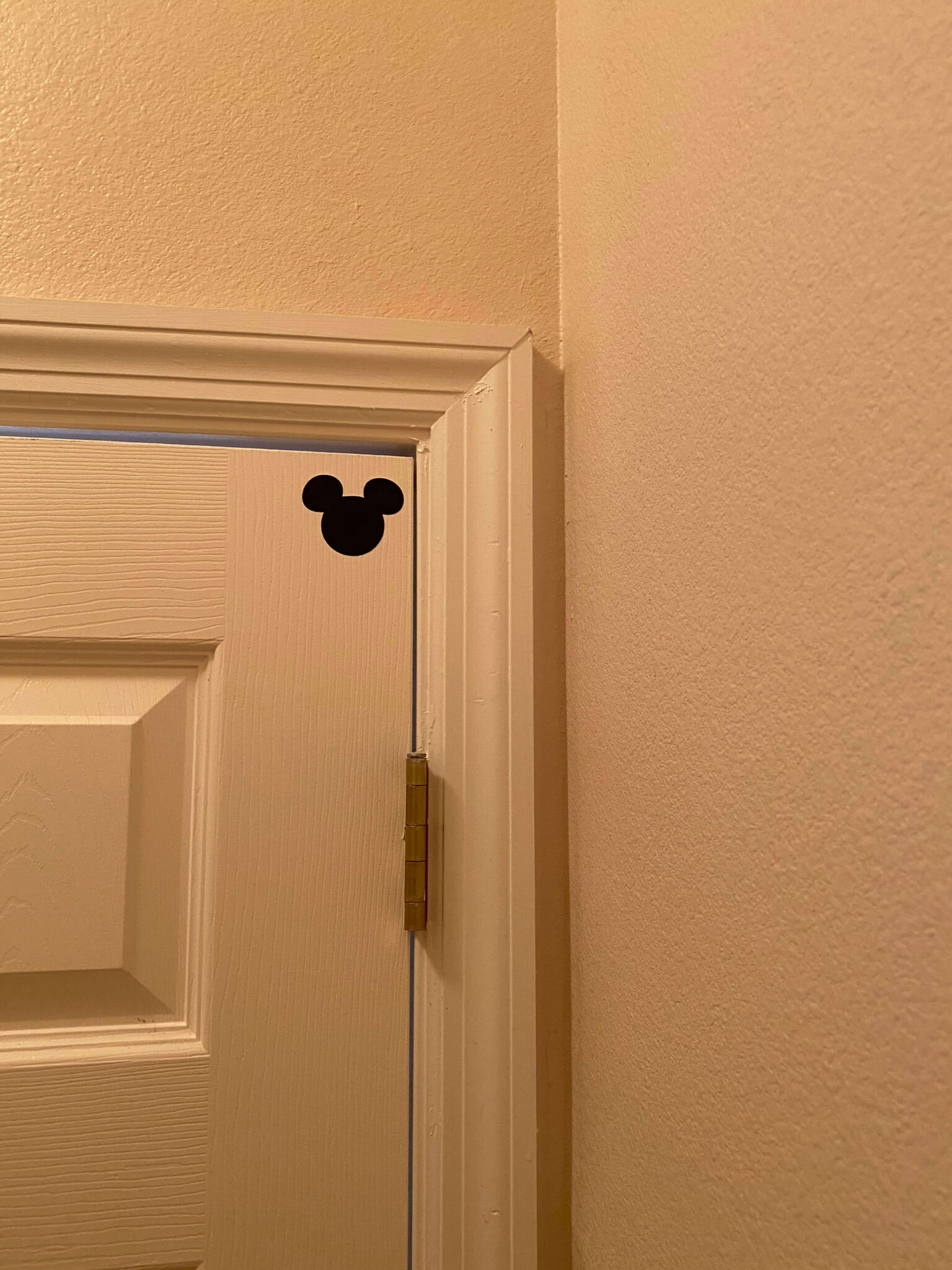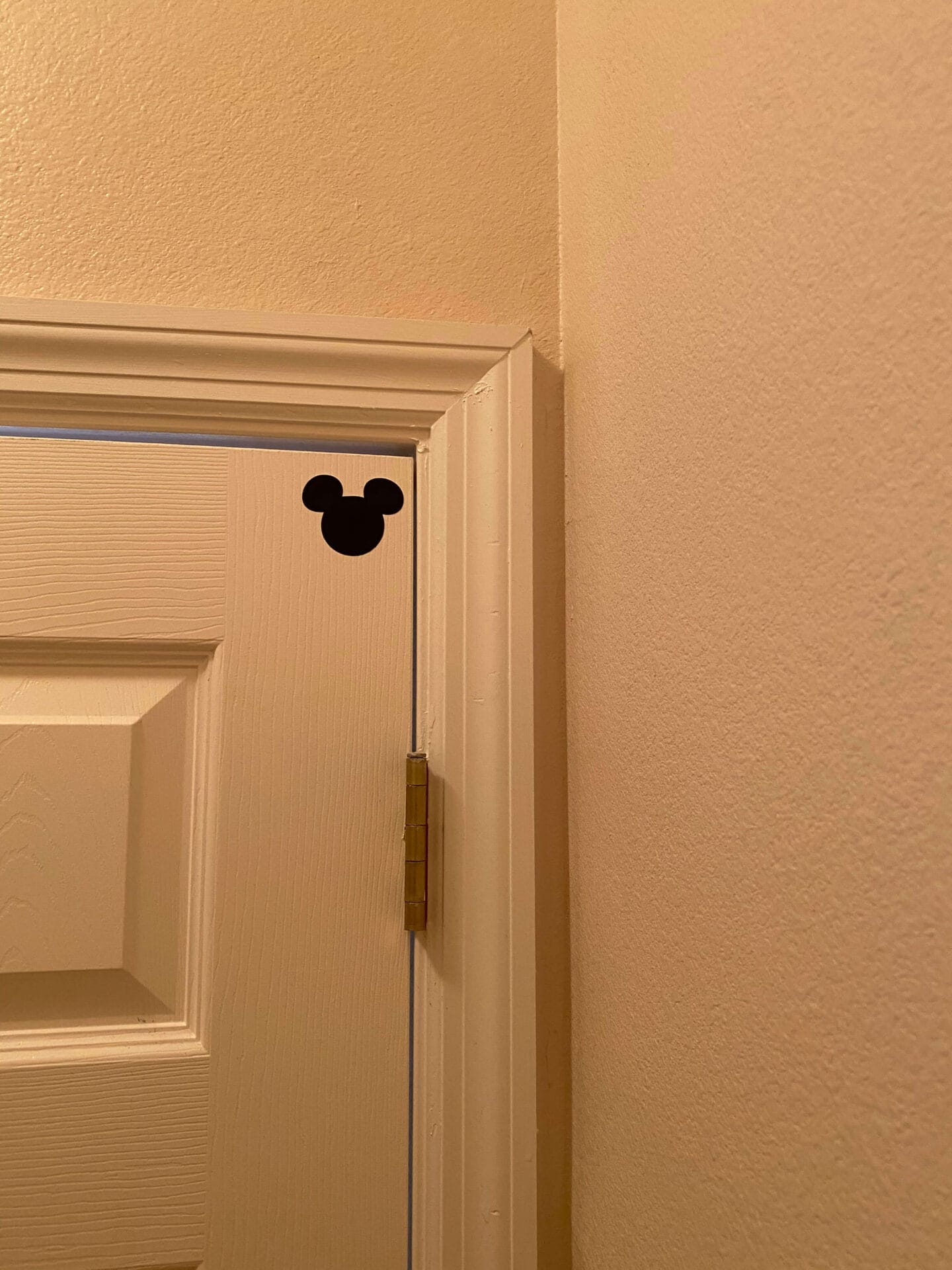 Mickey 23
Location: Under the sink in the downstairs half bathroom.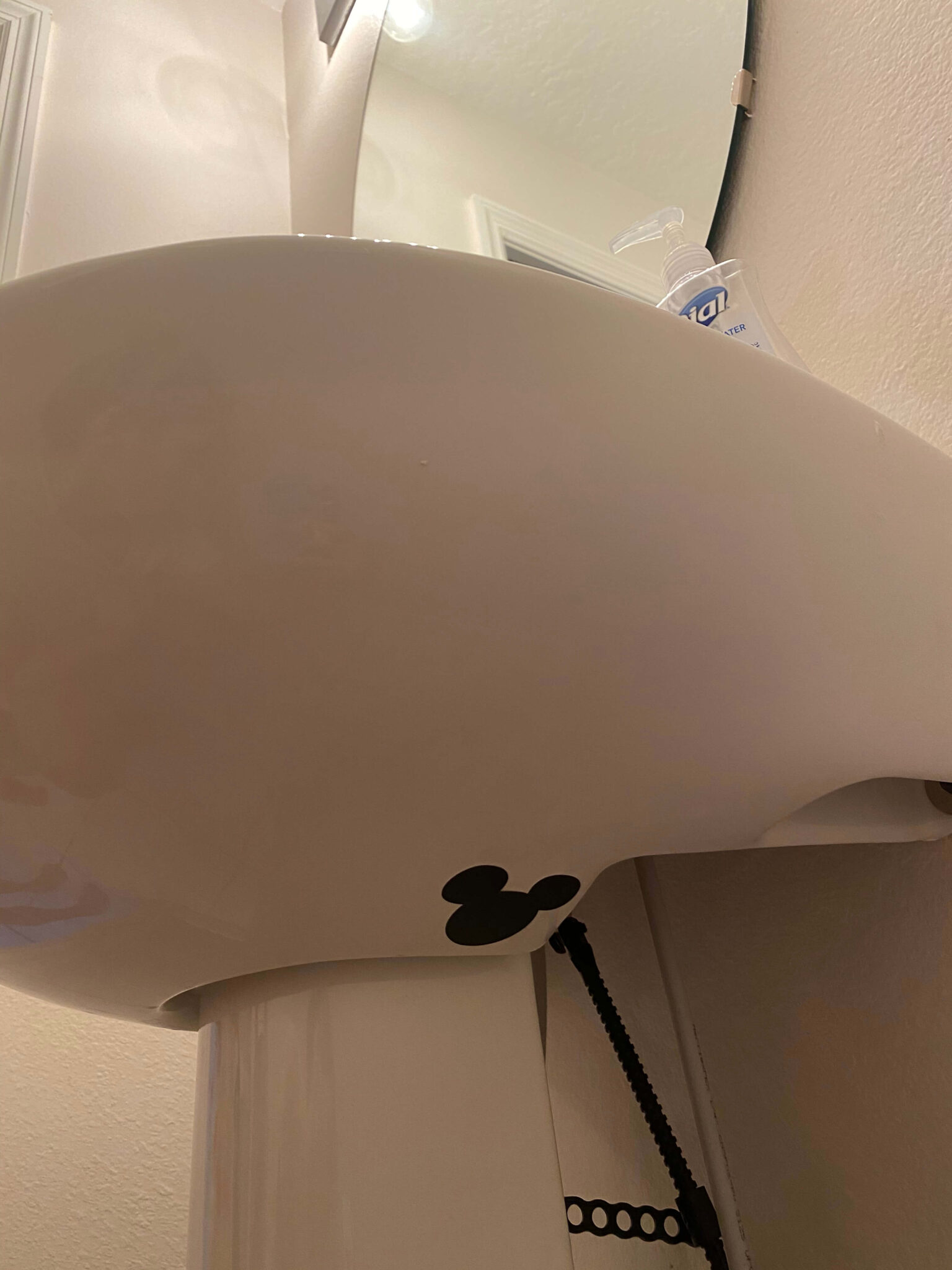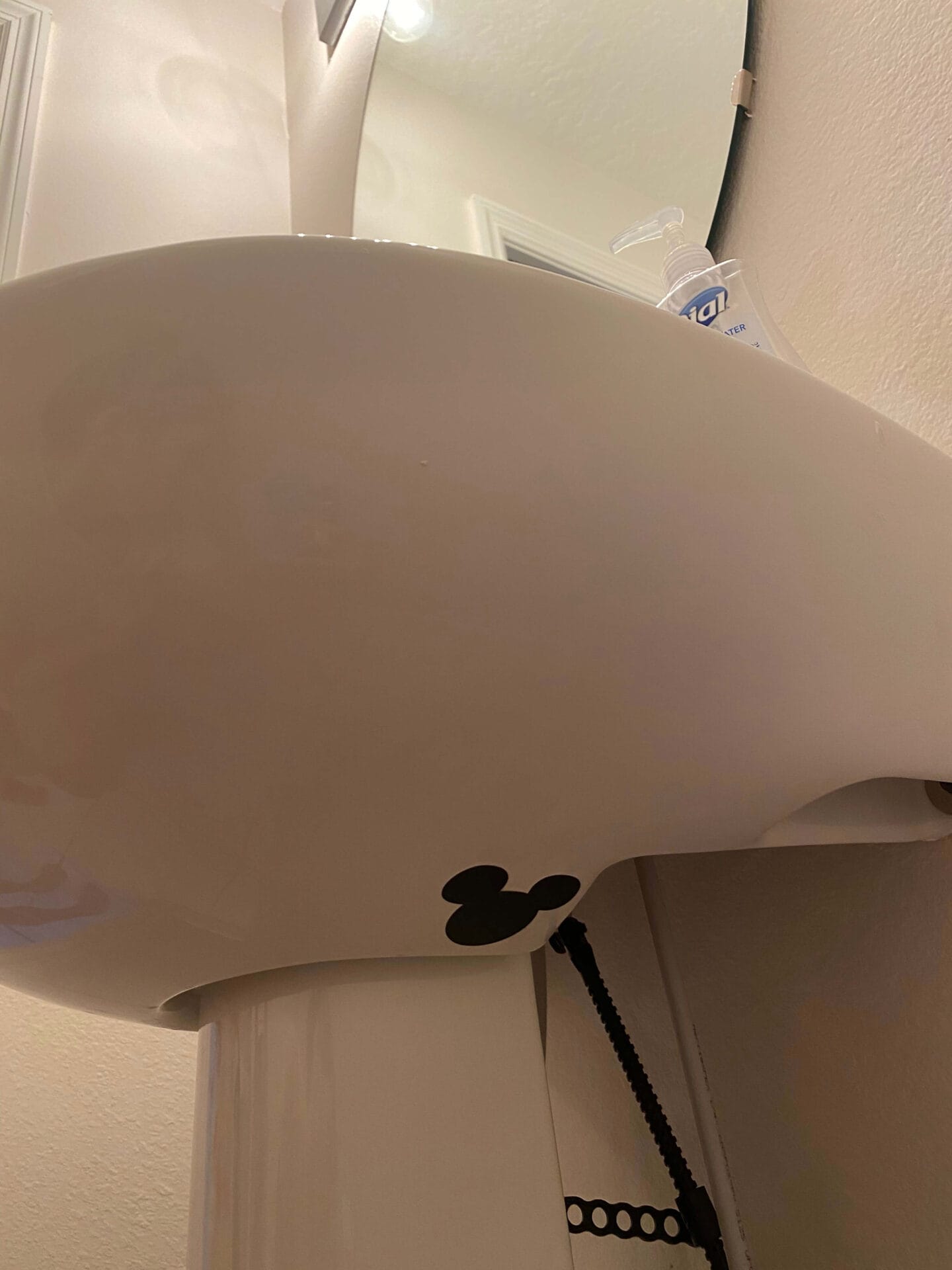 Mickey 24
Location: Above laundry room doorframe when entering game room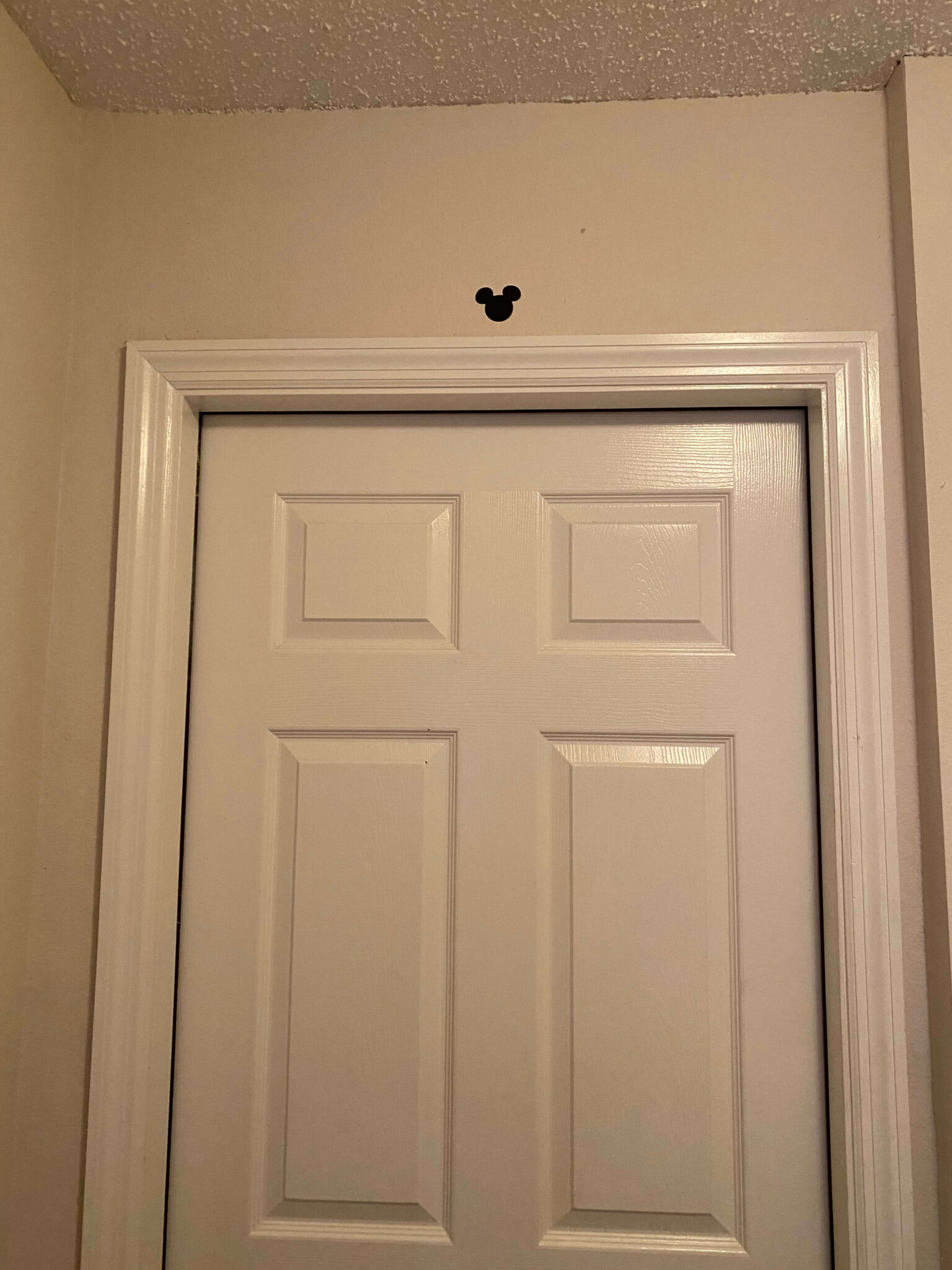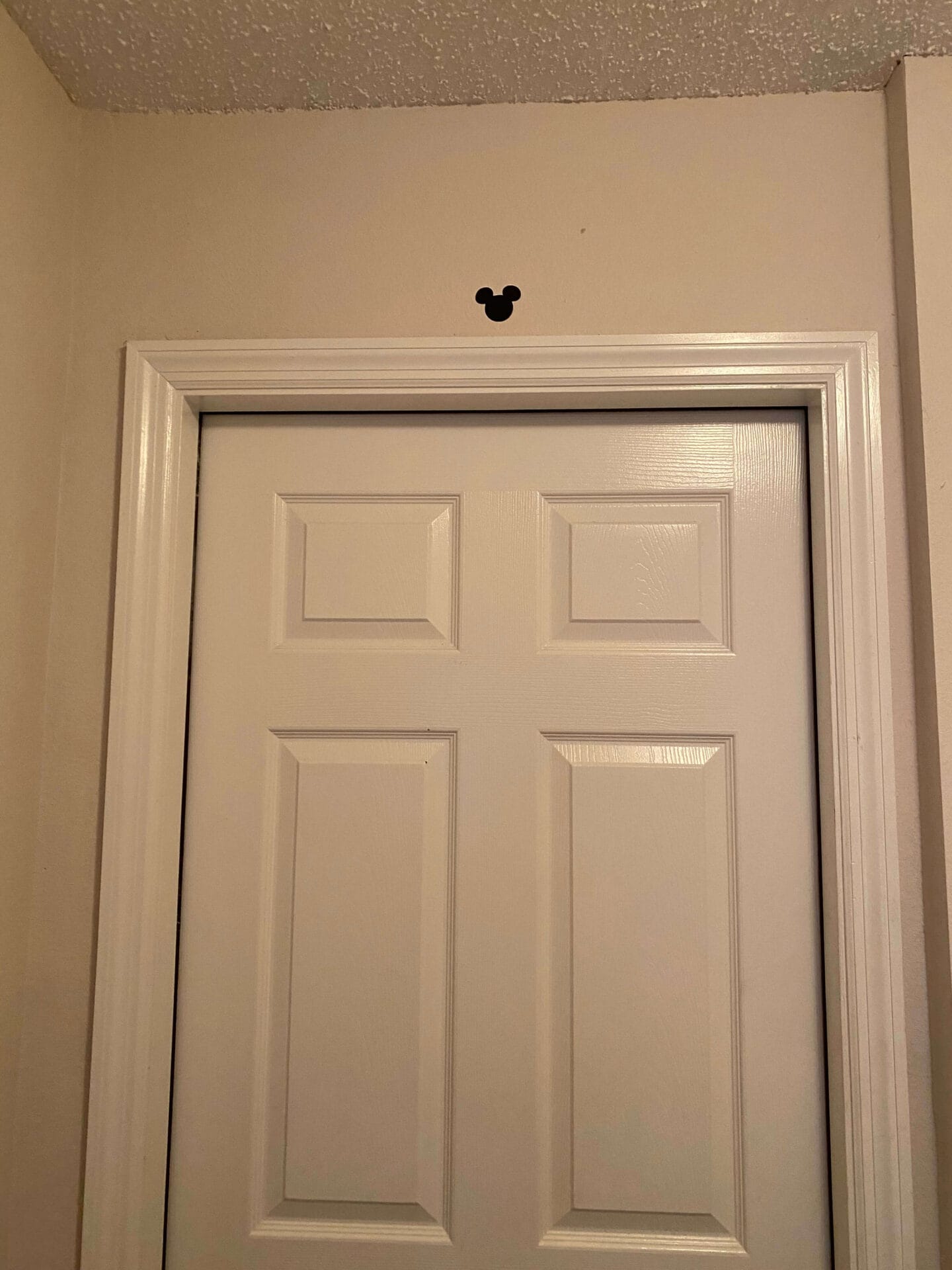 Mickey 25
Location: In the game room located in garage area on the shutters (top of the farthest one on the left).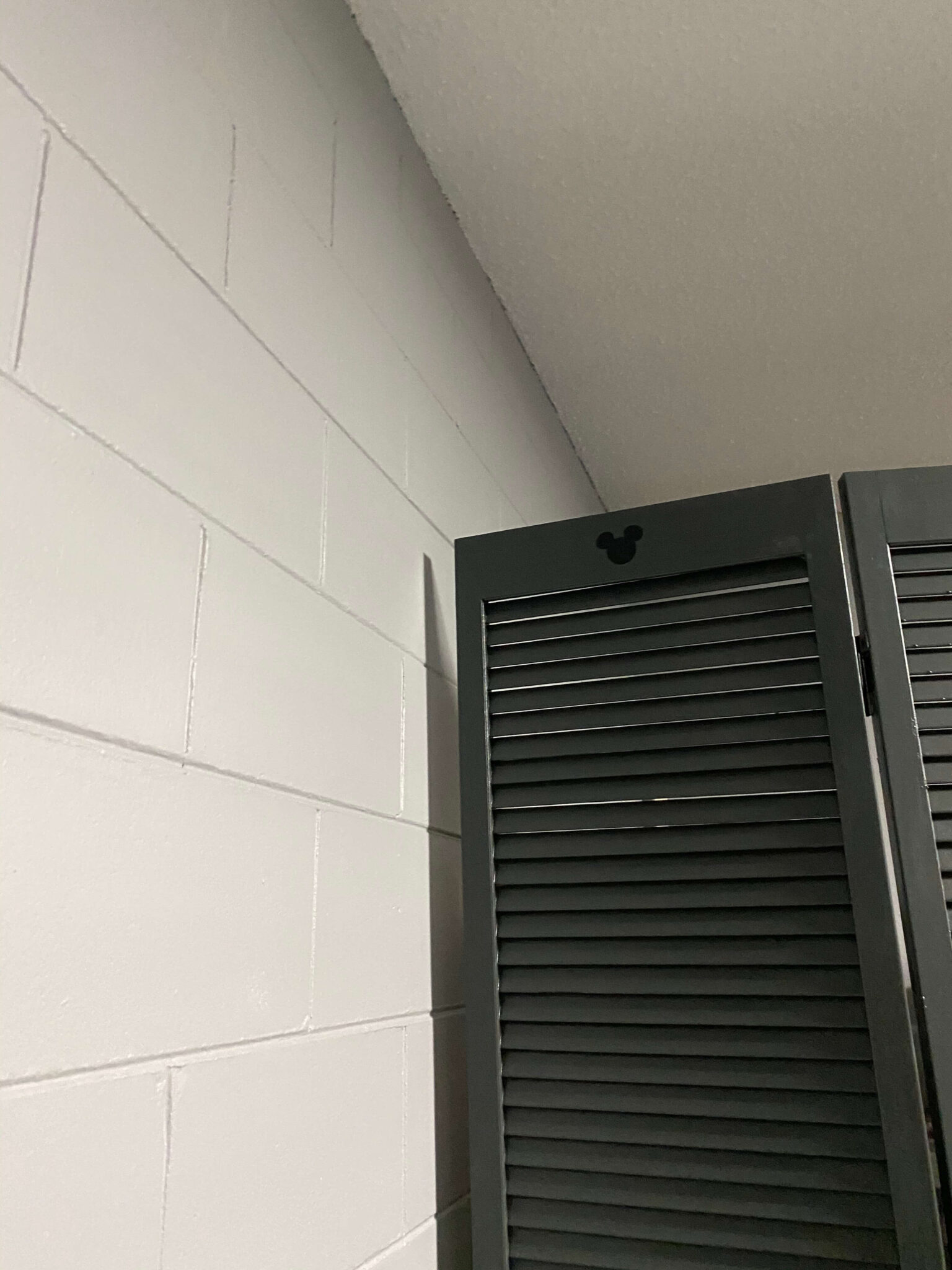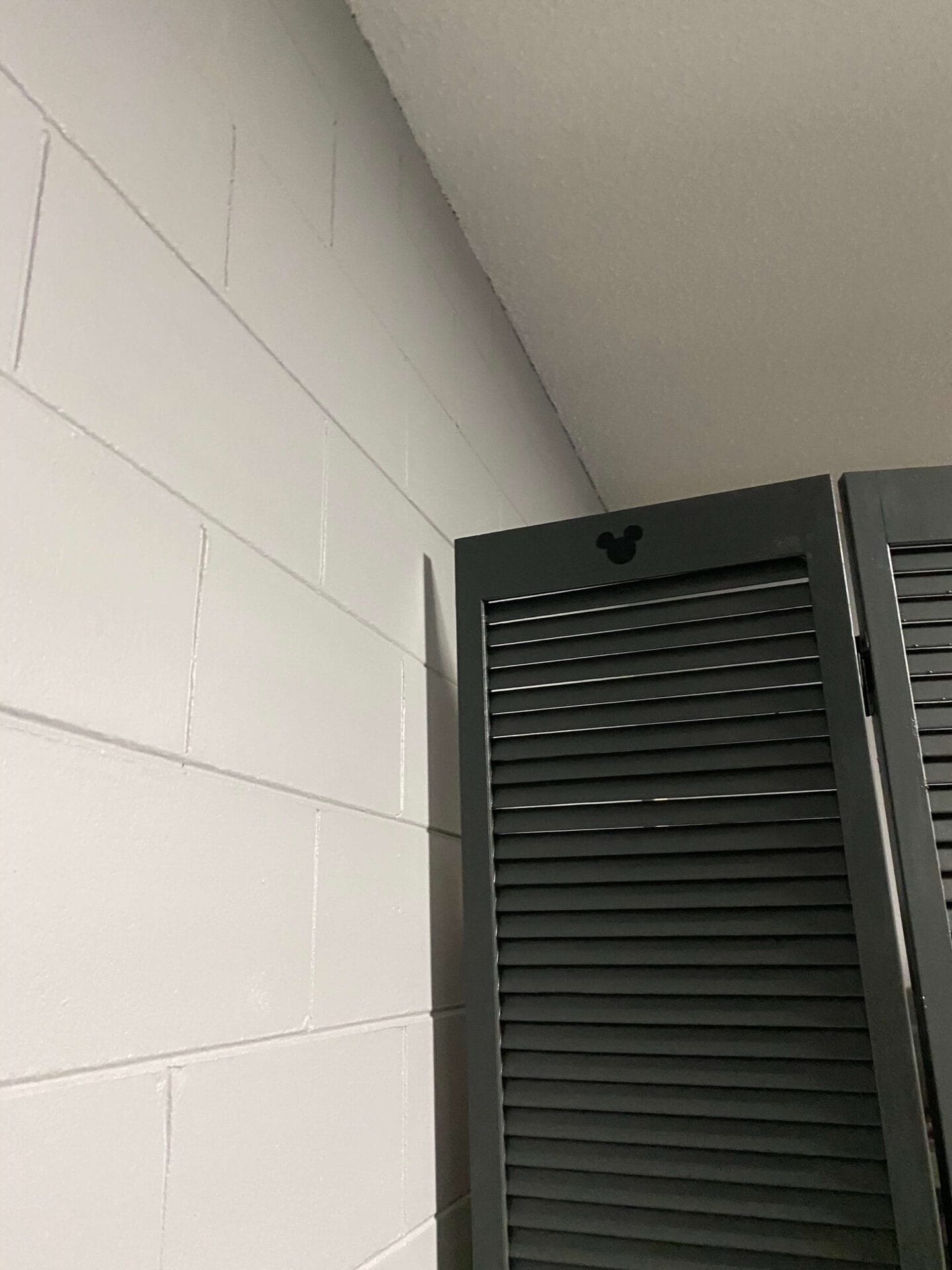 We hope you have a magical stay in our home and would love to host you again soon!
Be sure to view the availability for future travel here: https://www.homeaway.com/vacation-rental/p4856548?adultsCount=4&arrival=2020-09-28&departure=2020-10-04
And see the discount we offer to blog readers here: https://www.journeyofparenthood.com/rent-our-home/