When I was a teenager my dad bought me a 10 year journal with a place to write something every single day for 10 years. I retired the journal when I started blogging but always loved the place to write out yearly goals and then a yearly review to see how you did in achieving those goals. When I transitioned from the journal to the blog I continued that tradition of writing out my goals and then recapping them at the end of each year.
2021 was a big year of transitioning for so many, including our family. Adjusting to post-2020 life and the slow return to normalcy. With the start of 2022 much of life was fully returned to pre-2020 status, with some lingering guidelines and such still in place.
This is one of those blog posts that is totally just for me but I like to publish it in order to include in our family blog books 🙂 Here are my goals, in random order, for 2022: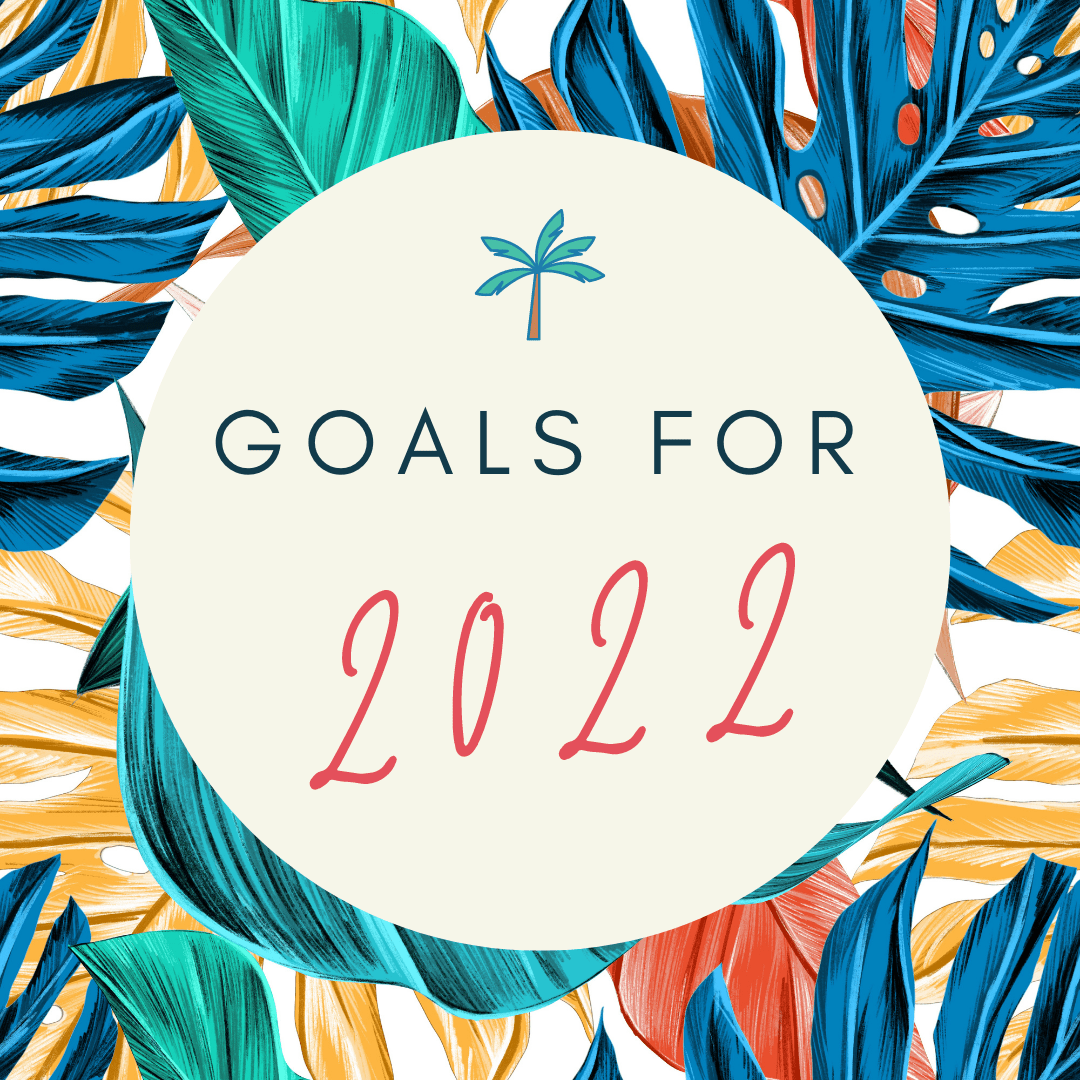 Minimize-stress across the board in as many ways as possible. Continue to be mindful in carving out more "white space" and allowing it to remain "white space" (avoid the temptation to fill in those gaps with more things to do!).
Stay connected in our marriage, clear communication, especially in times of disagreement. Focus on Zach's happiness!
Keep setting aside 15% of gross income for retirement
Implement more mini-habits into daily routine.
Get a minimum of 8 hours of sleep each night and drinking 70-80 oz of water each day.
Trust God, follow His lead.
Make sure I'm staying connected to my needs – prioritizing therapy appointments, time with friends, solo time.
Use the time the kids are all in school wisely. Be involved in their classrooms, check them out for quality Mommy time, stick to a work hour schedule, invest in church family and time with friends as well as time for "Emily"!
Bible reading + study time a priority (great mini-habit to establish)
Find the balance of how much of the blog workload to take back on my plate / continue to hire out.
Be in a good spot both financially and with my time management at the holidays in order to be able to work with Called to Care again on the gifts!
Blog Goals: Email newsletter established, average 100,000 page views per month, have a $200 earning day, get caught up on blog books, be caught up to "real time", replace IG income with blog earning income.
IG Goals: Do less, earn more. Finally, reach out to Disney!
Reestablish my true joy for travel and travel experiences and the anticipation leading up to trips.
Pour into our church family, prioritize those relationships and investing our energy into those bonds and helping our church home grow!
Be intentional about PEACE across the board.
ENJOY the journey. Each step. Focus on the NOW and not just the future!
If I were to pick a word or phrase for my year to focus on it would be PEACE. Focusing on peace served me well in 2021 and I want to continue that focus!
Family Goals:
Zach: Grow in our marriage bond and make the goal amount of earnings for the year. Prioritize health!
Kye: Study the stock market, get back to 250 and higher consistently in archery, have a workout schedule routine
Britt: Go to Hogwarts on 11th birthday (bless), master 2 back tucks in a row, make student council in 5th grade, get outside more, be less selfish
Tess: Make more friends, become good at drawing
Spear: No more diapers – completely dry and clean at naps and nights! Possibly stop the thumb sucking too, possibly 😉
We are already a good portion into 2022 as I'm writing this but these goals were ones we did make at the start of the year. So far 2022 has been more stress-filled in many ways compared to 2021 and I'm thankful for the opportunity to write this post as a reset for myself to be mindful of those stress levels and to do a better job at managing what I can!