The Importance of Following Your Dreams After You Have Kids
Guest Post from Claire of My Devising
I'll go ahead and put out a disclaimer that I only have one child right now (with one on the way). 
So I do understand that the whole "following your dreams" thing will most likely be more difficult as my family grows.  But for now, I'll speak from what I know.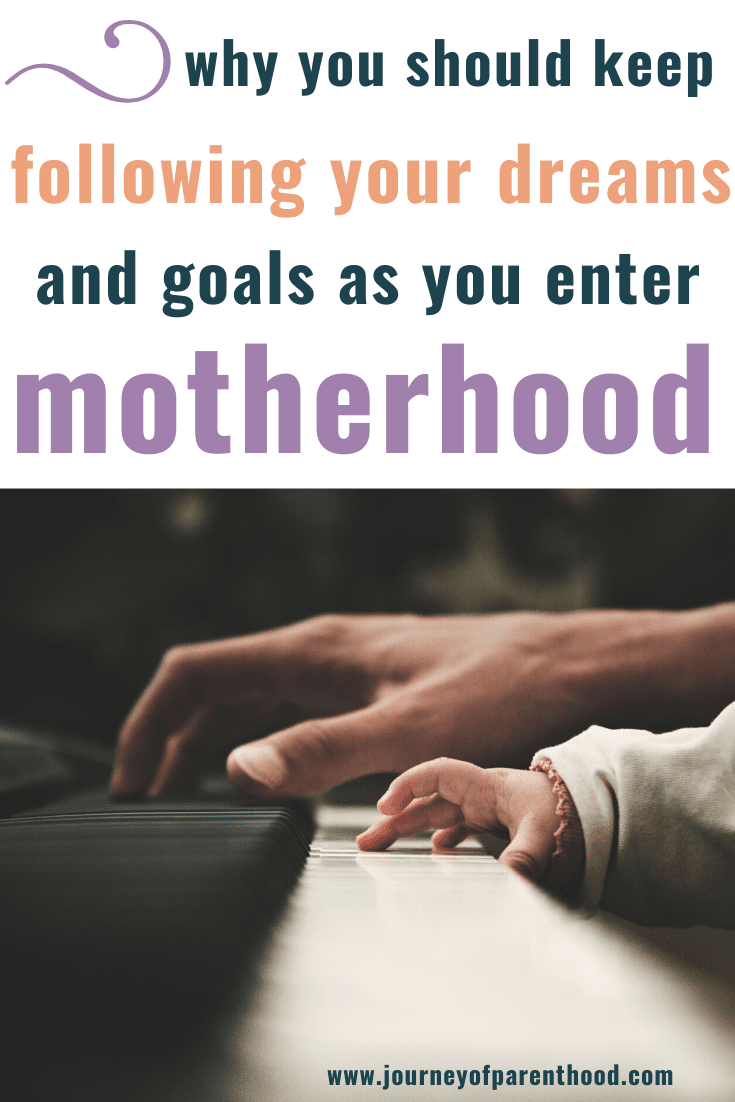 My husband and I are huge dreamers, and we're always thinking up big ideas. 
The majority of the time, we are each working toward at least one creative goal whether it's together or separately.  
Naturally, we had just started recording a new album with our band a couple of months before our son, Duke, arrived in 2011.  (Because why wouldn't you start a project like that right before your first child was born?  Totally reasonable.) 
But with our own will power, the help of friends and family, and God's grace, we were able to get all of the recording done.  
(And just so you know, there's nothing cooler than breastfeeding your baby while tracking for an indie rock album.)
Here's the deal:  It wasn't easy. 
Even though there were plenty of enjoyable moments during the process, there were also some very hard and frustrating moments. 
I was a new mom who figuring out what the heck that whole breastfeeding thing was, dealing with being completely exhausted, and coping with PPD. 
Packing up and heading to the studio after a long day at home was not exactly what I wanted to do, but I pushed through (sometimes on my own, but many times with encouragement from my husband). 
(P.S. This album will most likely be released sometime this March/April. I didn't say having kids necessarily allows your dreams to be done on your original timeline. ;))
This past summer of 2013, I started getting that creative itch again. 
I was really wanting to record a lullaby album with my mom and sister.
It's an idea we had tossed around for a while and I was ready to get it going.  Everyone was on board and we began making plans this past September.  
There were tears, there were stressful moments, there were tiring days … but we finished it and released it in January. 
It was such a blessing to not only accomplish this dream, but to do it with my family.  
As a mom, I've had to find a new normal for the dreamer in me. 
I have to be really intentional if I want to follow through with things. 
I have to block out time to make progress on my dreams or they just won't happen. 
I have to plan, plan, plan. 
I also have to enlist the help of other people. 
I can't do any of this on my own. 
Not only do I need encouragement and support from friends and family, but I also need practical help.  I need people to watch Duke so I can get things done. 
The phrase "it takes a village" totally applies here!
So, why should you follow your dreams after having kids? Here's what I think:
1.  It's important for you to run with the things that been put inside of you.  
You have been given talents, gifts, and abilities that are unique to only you. 
This is how you were created!
2.  It feels good to meet your goals. 
We're all different, so I'm just speaking from my experience. 
As a stay-at-home mom, it's very important for me to set goals that have an end result. 
Being a mom is a beautiful gift, but it's a gift that doesn't ever end. 
Sometimes, it's nice to have a hobby that I know has a finished product with a tangible end.  
3.  Your children are watching you. 
For me, I want my children to grow up watching us follow our dreams. 
I want them to know that even when life gets busy and things get chaotic, it's still possible. 
No dream is too big or too hard. 
I desire for my children to have big imaginations with dreams pouring out of them. 
What better way to foster and encourage that than to try and do it myself?
I don't have all the answers and I know it's only going to get harder. 
But even if it's on a smaller scale, I do hope to continue dreaming as I continue adding more little people into our family. 🙂  
Claire is a stay-at-home mom to her 2-year-old son, Duke, and is excited to meet their newest addition in May!  She enjoys teaching piano lessons, songwriting, and former blogger at My Devising.