Even though we were all pretty jet lagged from the travel day the day prior, no one actually feel asleep for nap time during our mid-day break. I think the excitement was just too much! We ended up heading back to the park around 3ish for our latest night of the trip.
In lower crowd seasons Disneyland and Disney's California Adventure don't have night shows every night and only have them on the weekends. This is why we had to go to the park on our first full day of the trip because we only had two nights of the entire trip where night shows would take place and we wanted to be able to see all the shows we could! In addition, our first day of the trip (Sunday Sept 2nd) also happened to be the last day of Pixar Fest that had been taking place during the summer. That meant it was the last night to see the special Pixar Together Forever Fireworks show at Disneyland!
Our first day was not only our latest night but also the highest crowd level day of our trip. I knew we'd face some lines and I just didn't over schedule the day. We headed straight to Pirates and had to wait a pretty long time for it but it was a constantly moving line so it passed by quickly. A neat thing about Disneyland and DCA is that most of their lines are outside. We're not use to that in Orlando!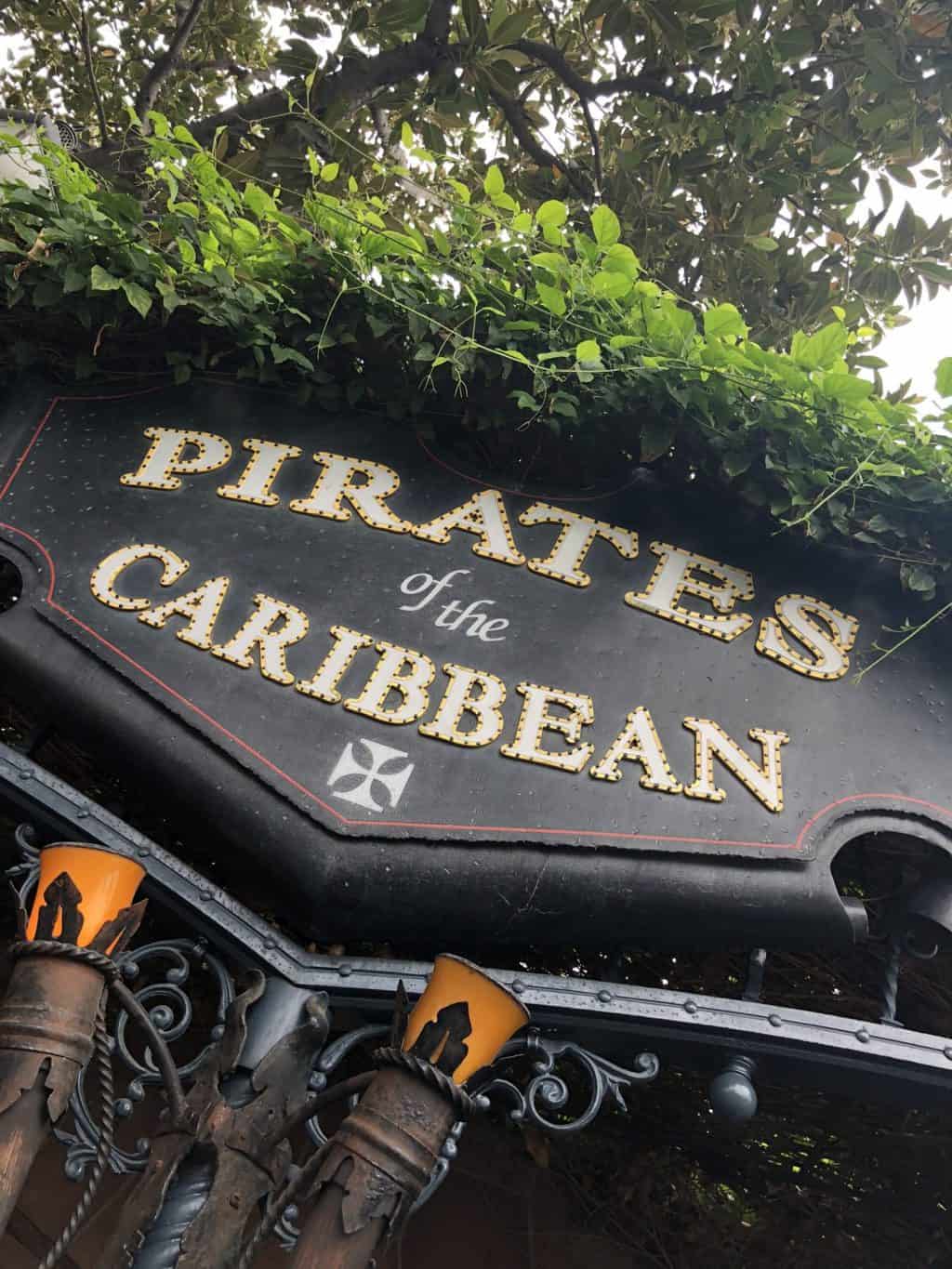 Yo-Ho Yo-Ho A Pirates Life for Us!
(mine and Zach's shirts are both from Oh Yeah Apparel)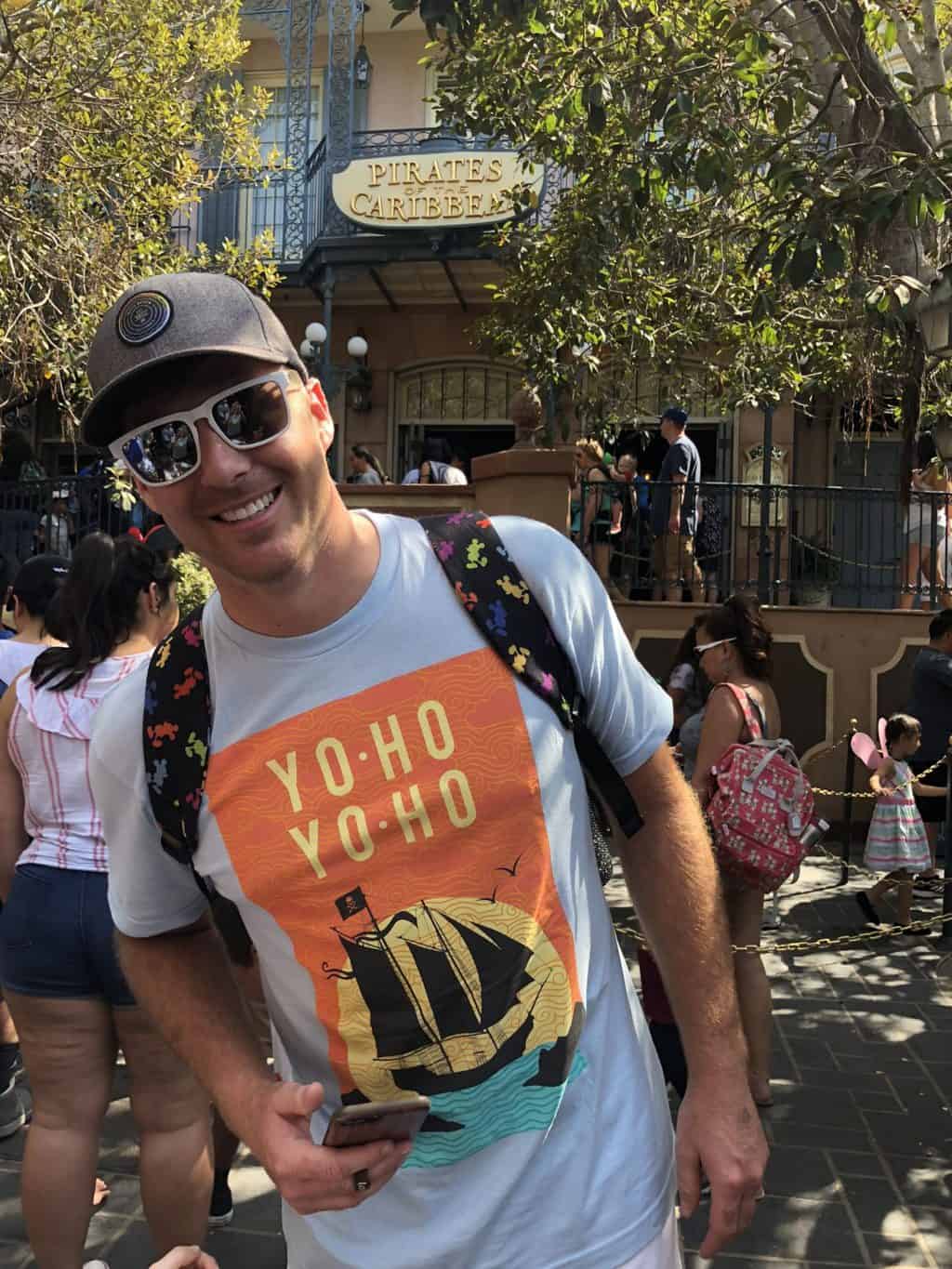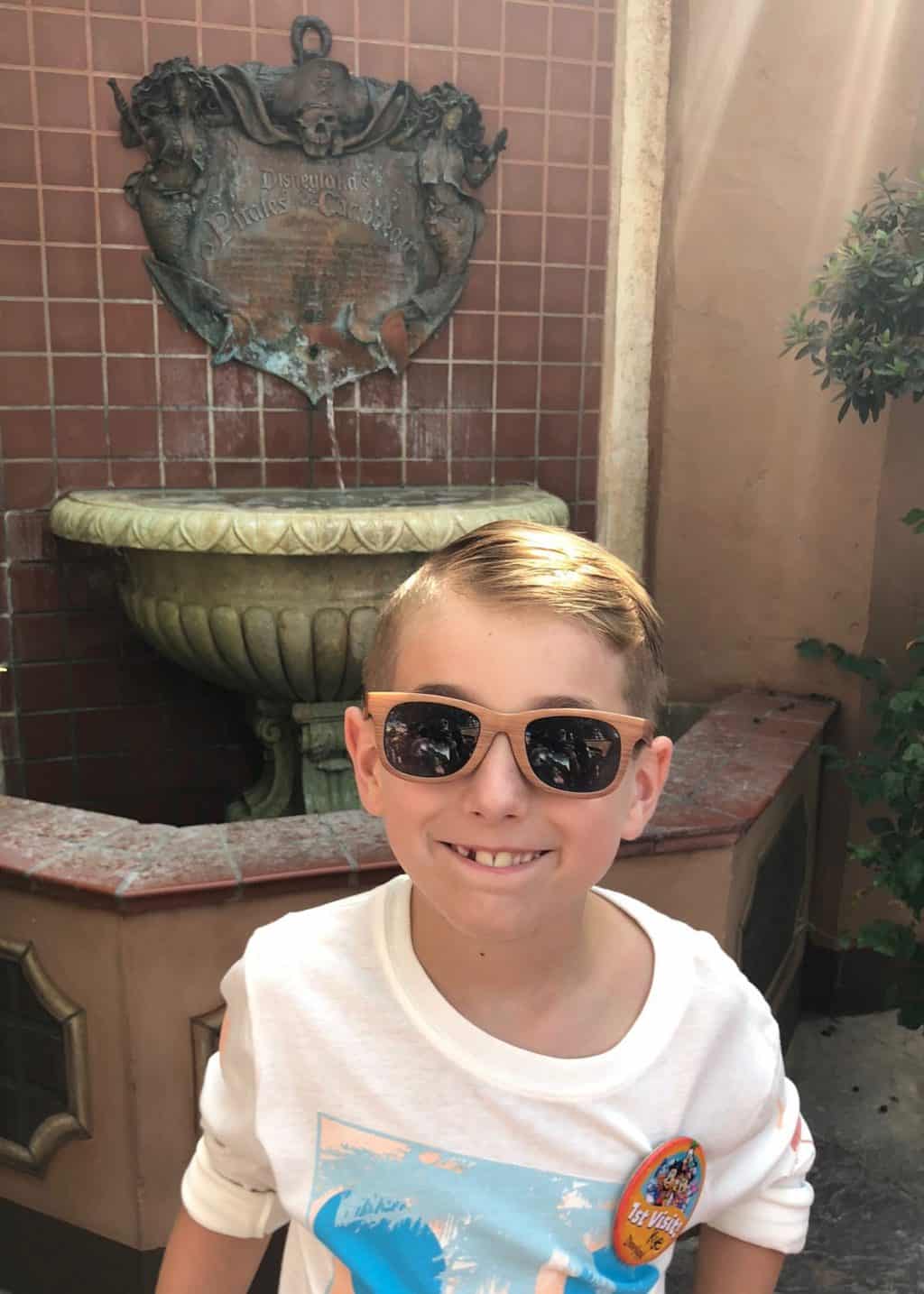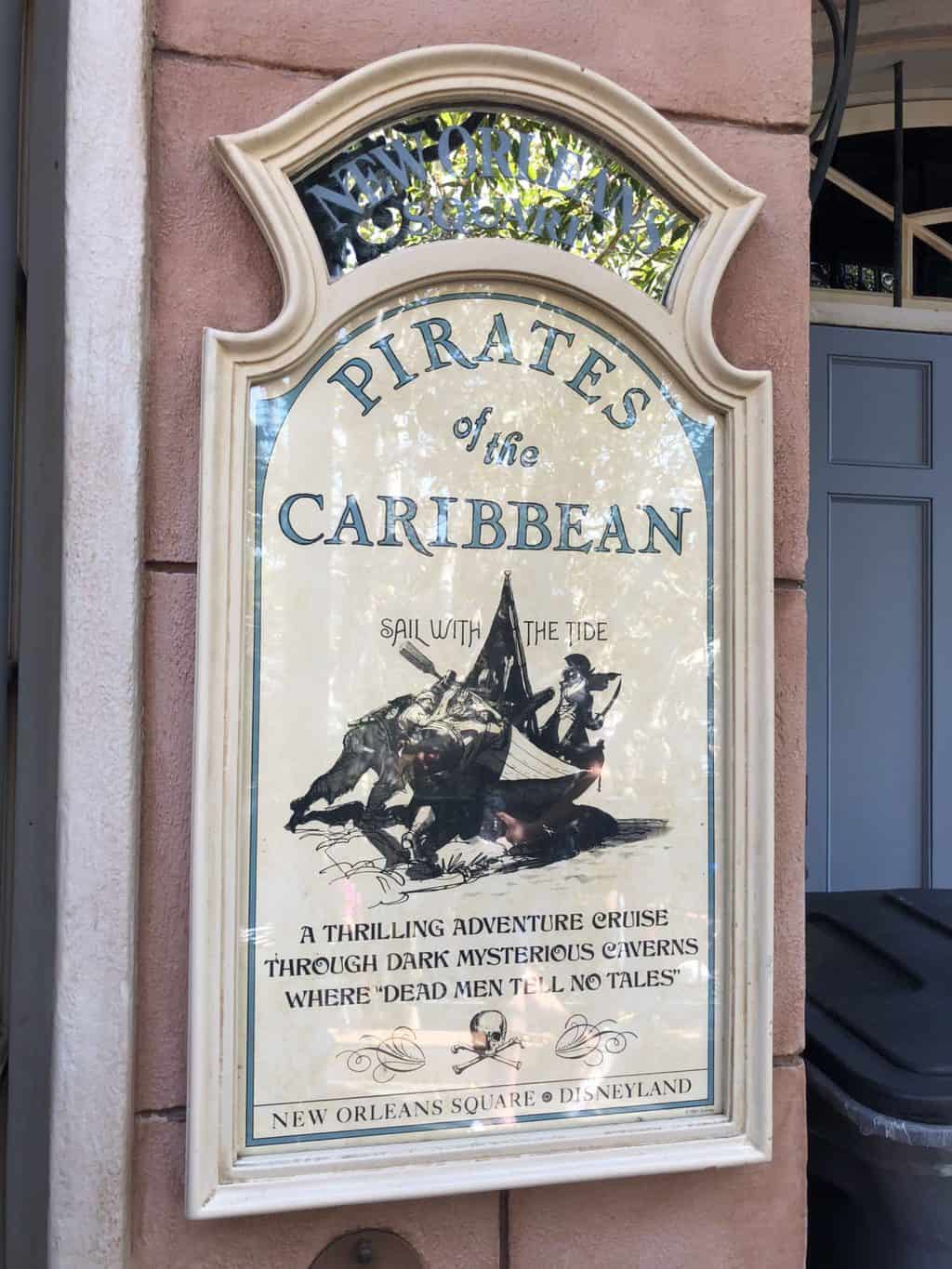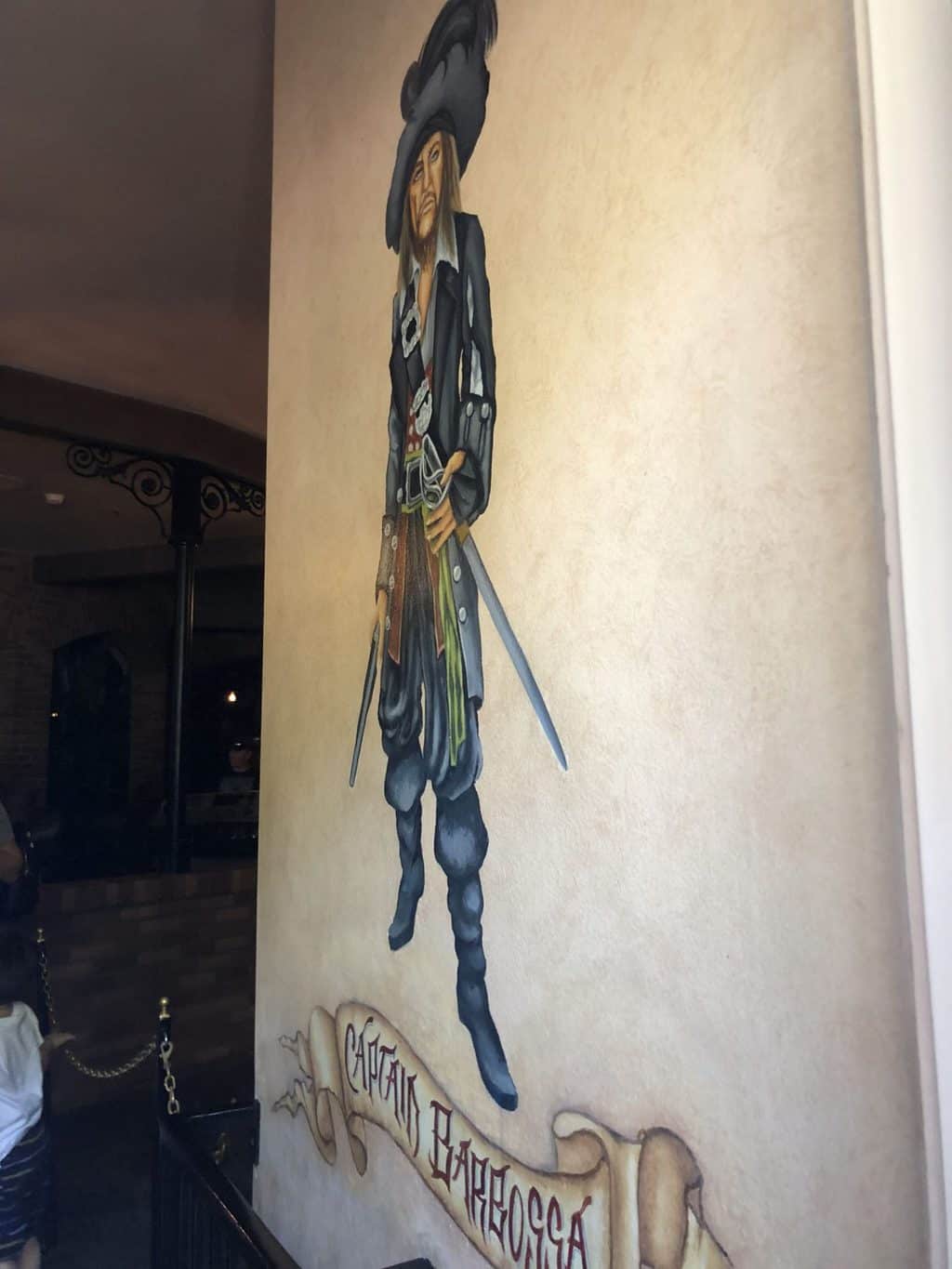 Even though Disney World and Disneyland share many of the same rides, the experiences are different with majority of them. Being such a hardcore Disney World family made our Disneyland trip even more fun because our entire family knows the rides so well at Disney World that even the slightest differences in the Disneyland versions of the rides were fun to point out.
Pretty sure Britt talked about the comparisons the entire time we were on every ride haha it was adorable! She'd say "they don't have this at home!!!" We all agree that majority of the shared rides are better in Disneyland. Pirates is WAY longer with lots of added details. We all LOVED it!!!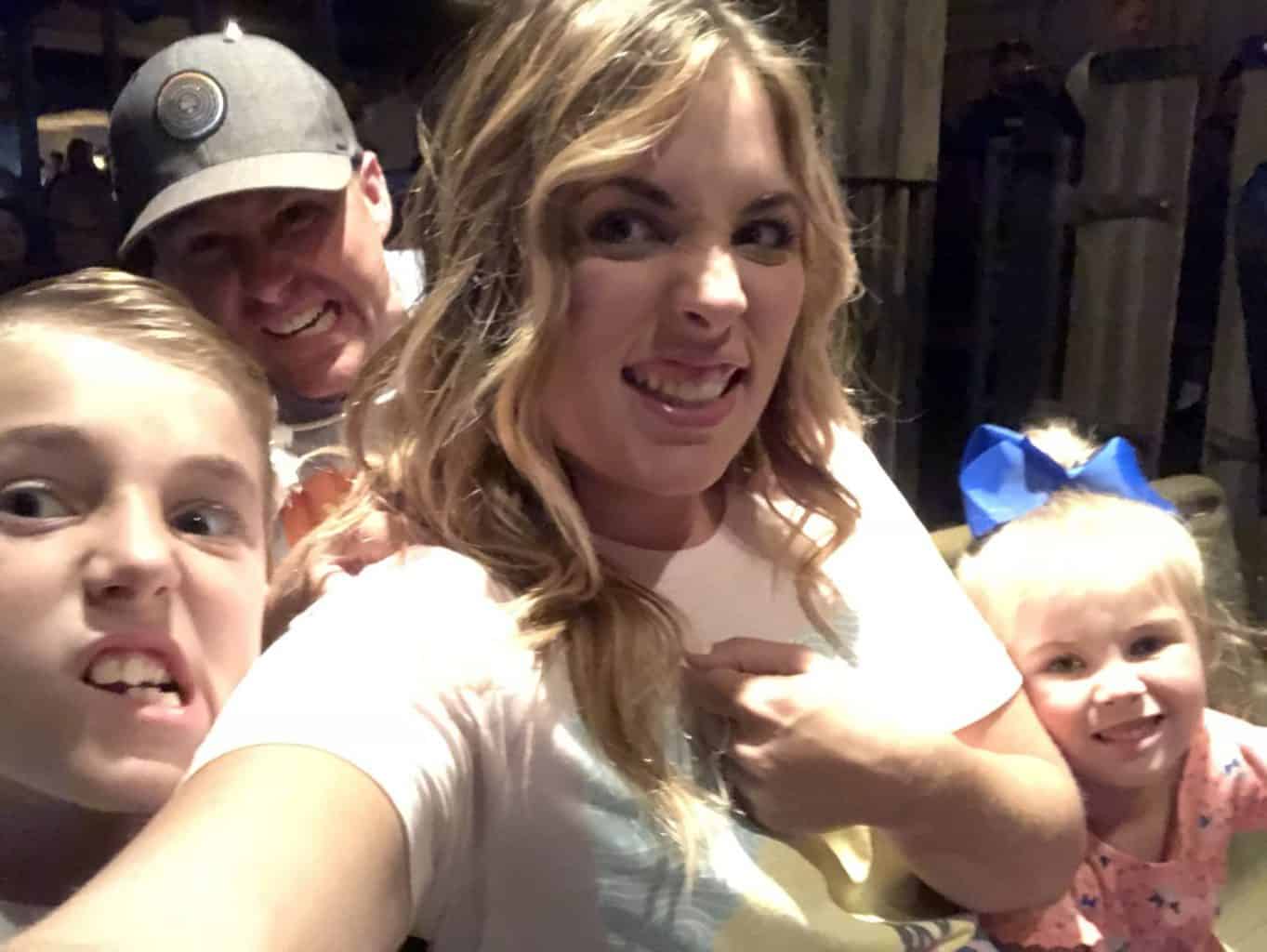 When you can't fit in the group selfie you get a pic all for yourself 😉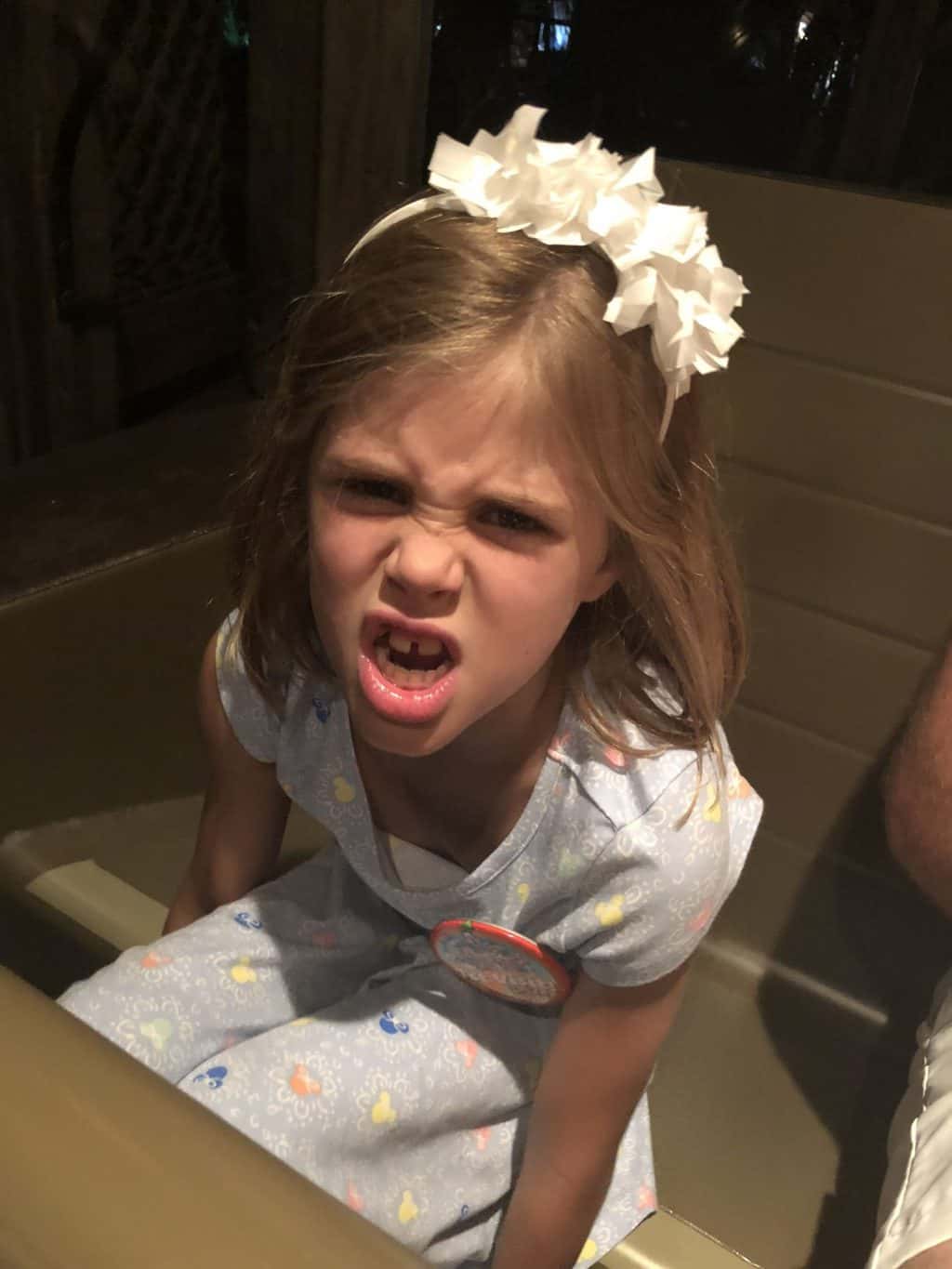 Pirates goes through a restaurant and through the people waiting in line to ride the ride which is really a neat lay out. We enjoyed the talking parrot at the end of the ride!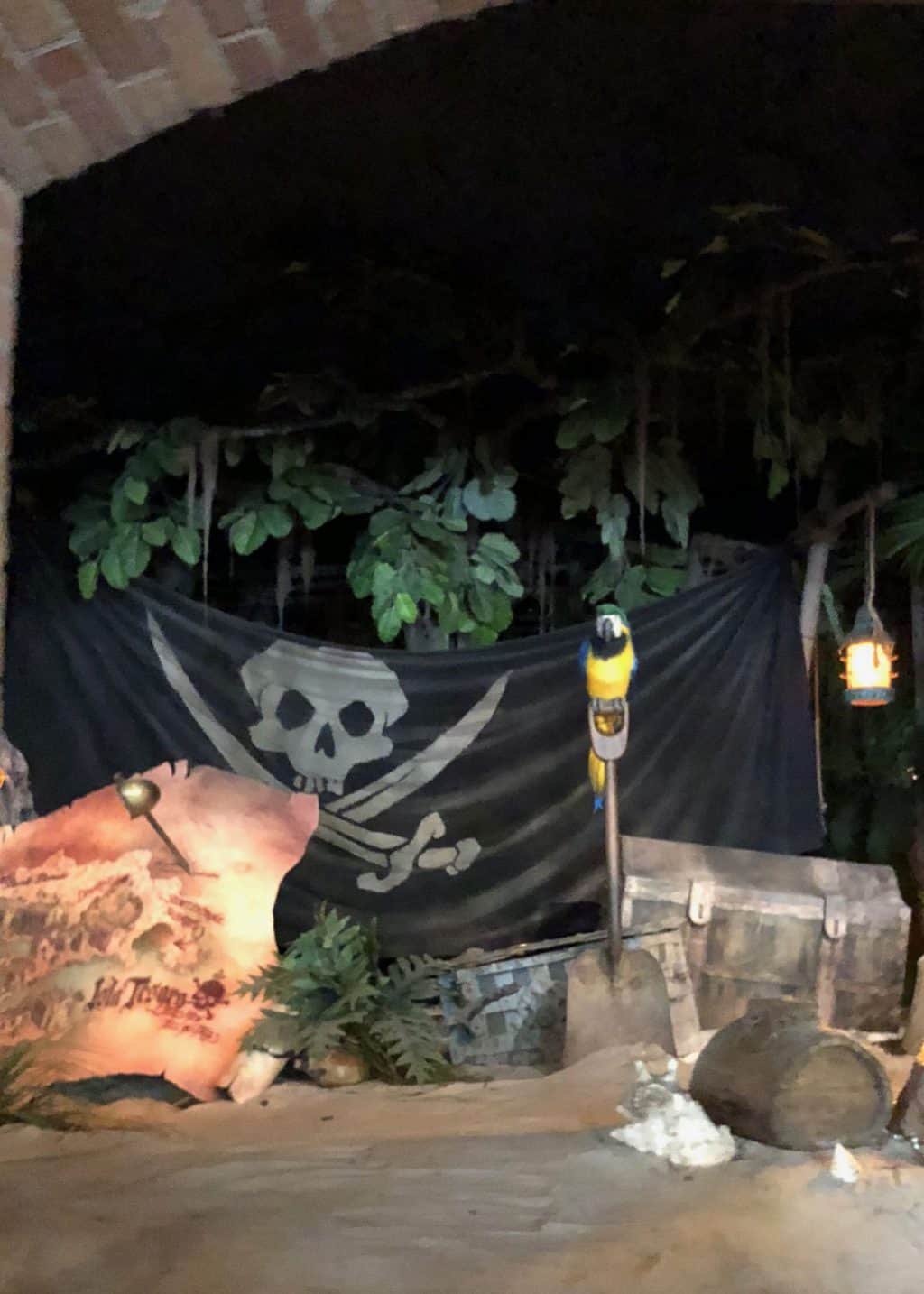 It was important to us to have the kids ride Pirates right when we arrived that afternoon so they'd be able to fully appreciate our surprise for an early dinner! When Zach and I visited a few years ago we both LOVED Blue Bayou. It was the MUST DO for this trip for us both. And they offer a dining package for Blue Bayou that gives preferred seating for Fantasmic.
While we are used to fighting the crowds for a spot to see a show at Disney World, no one enjoys that battle. And being a rare trip I just wanted it to be fully enjoyable for EVERYONE. Especially Zach as he does the majority of the kid holding up when we have a cruddy viewing spot. By doing dining packages we were able to eat food we wanted to eat anyway and have seating secured for awesome views of the shows we also wanted to see anyway. It was really a win-win. A little pricey, but worthwhile for such an experience. You can see info for the Fantasmic Blue Bayou Dining Package Here!
Tip: If you want the famous Monte Cristo sandwich as part of your meal at Blue Bayou and are booking the package make sure you select the LUNCH time as it's not available at dinner! We did the 3:30 which was the latest lunch time we could get so that way we could make it our dinner 😉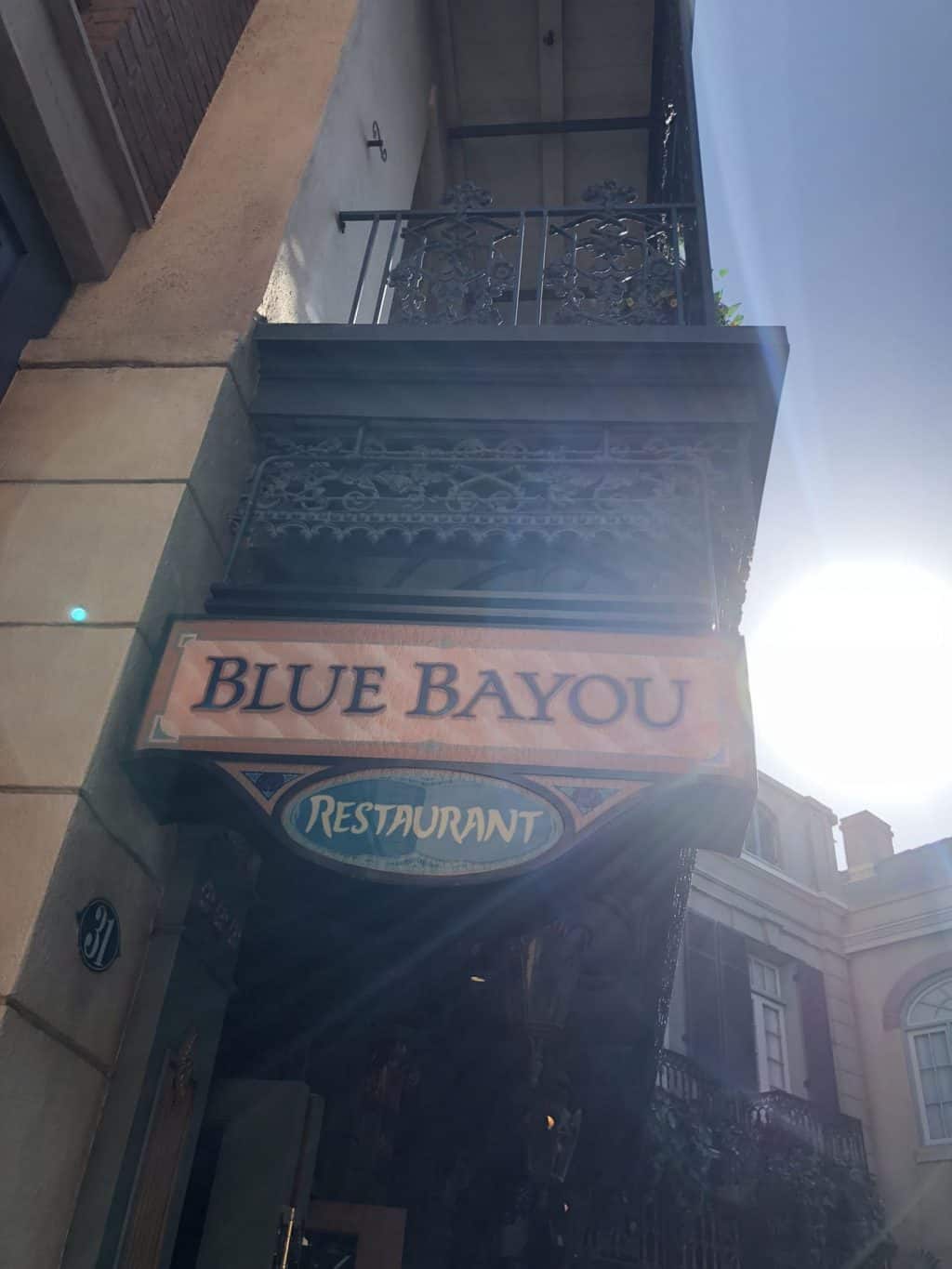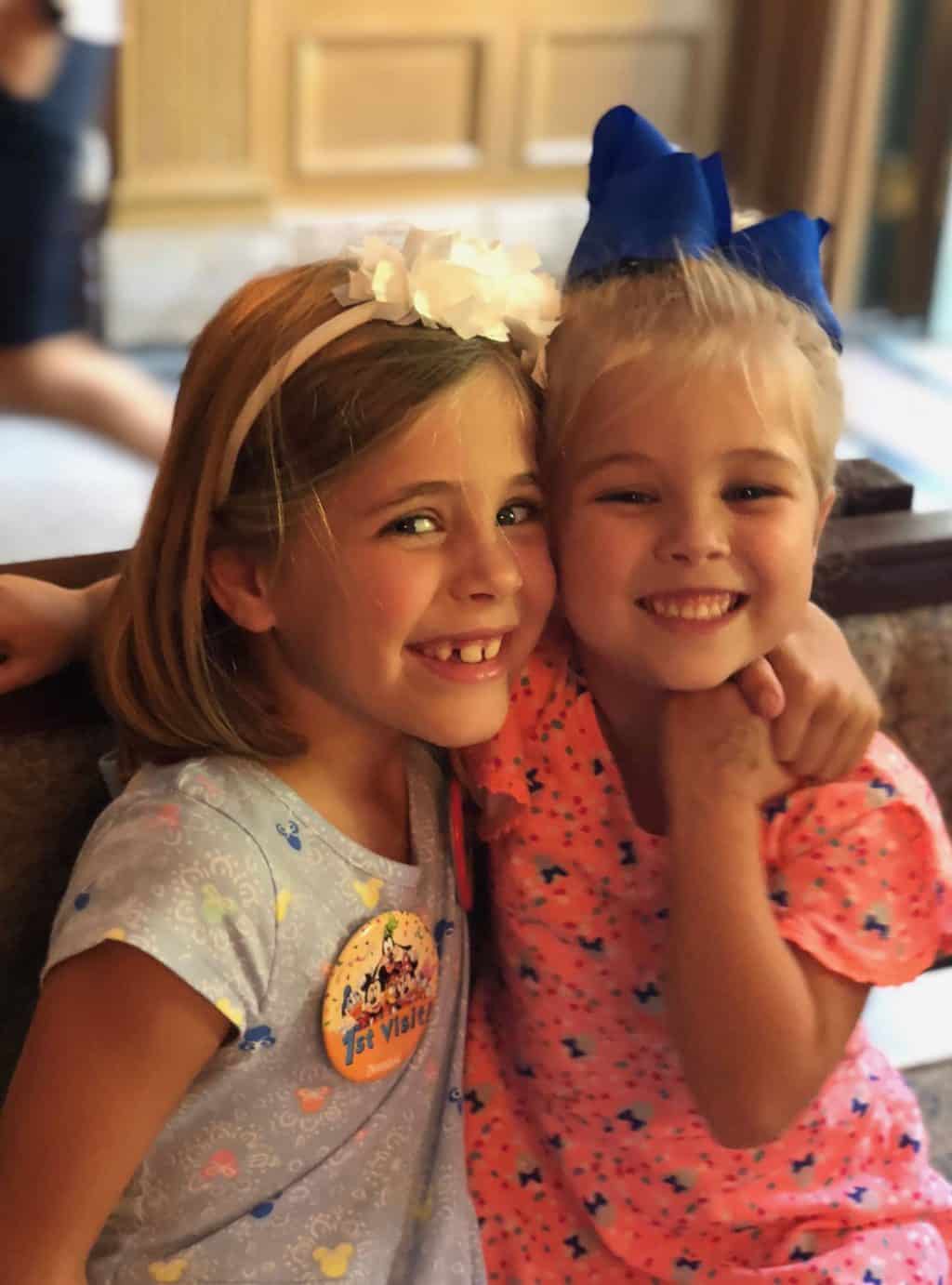 Blue Bayou is located inside the Pirates ride! It's very dark and so well themed and just such an awesome experience. We weren't able to sit by the water (to watch the boats on the ride go by) but had a great spot to view everything still!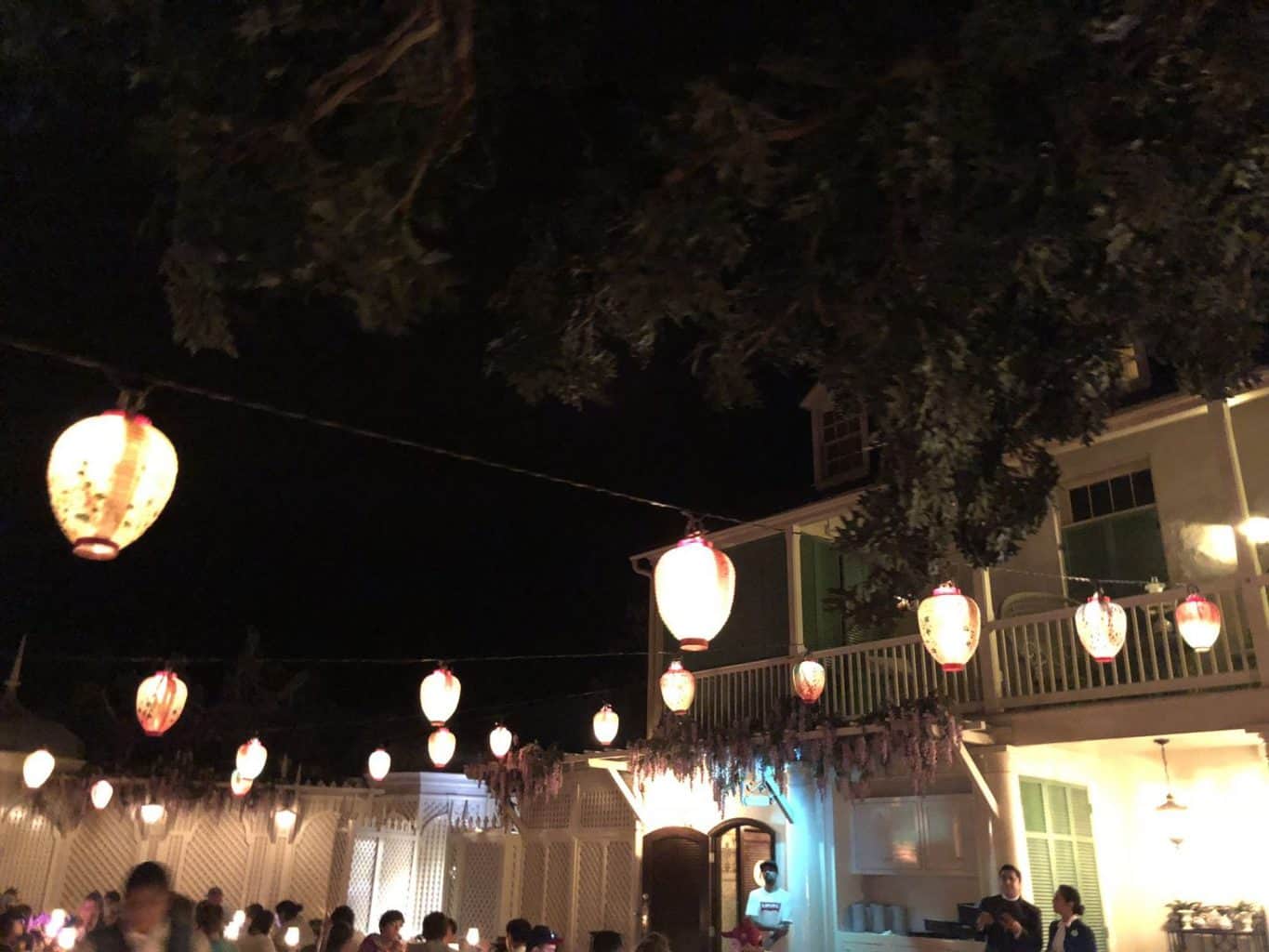 Our package included drinks, meal and dessert! SO PUMPED for the MINT JULEPS! I don't even know how many Zach and I drank. So so tasty!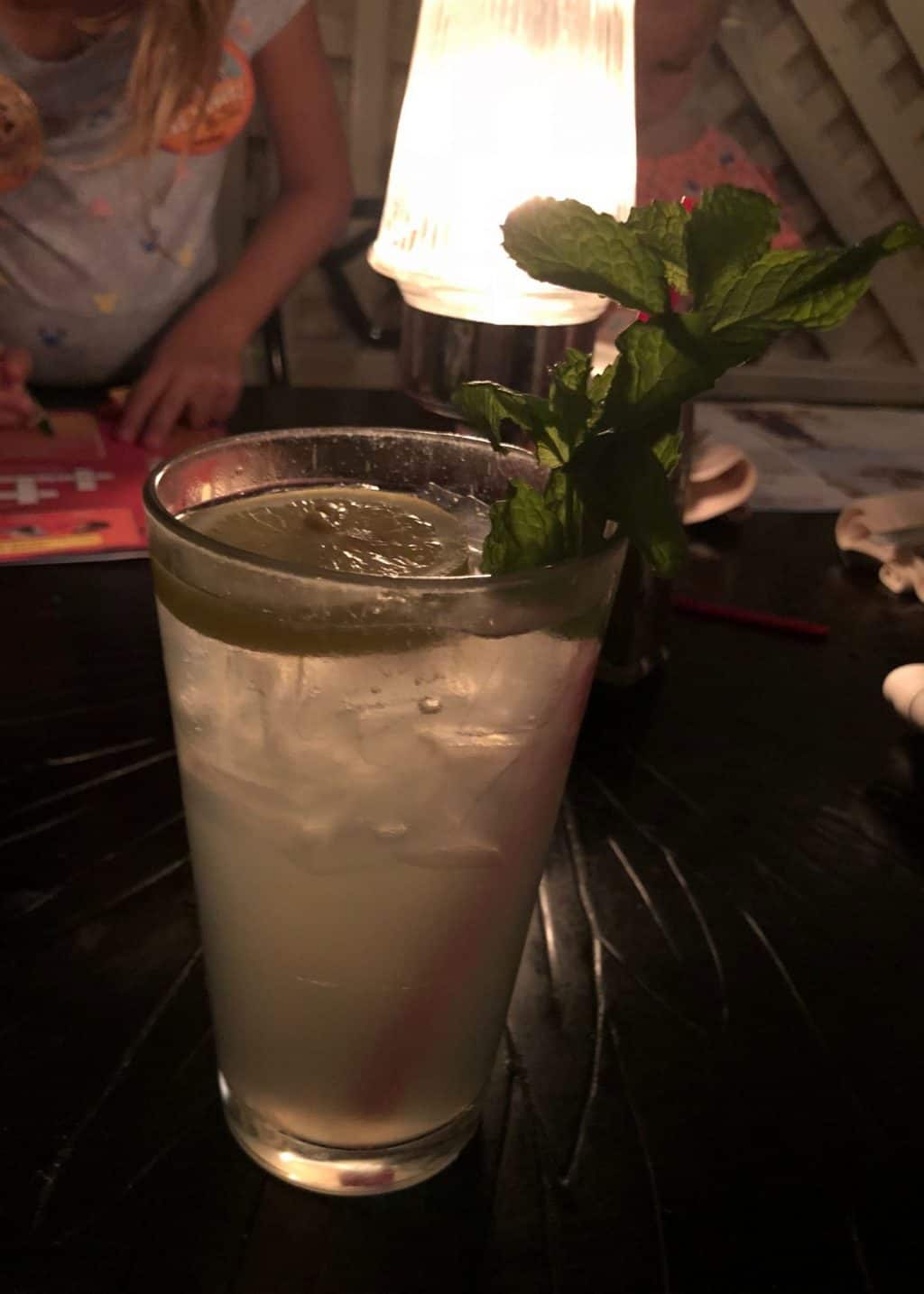 Bring on allllll the breeeead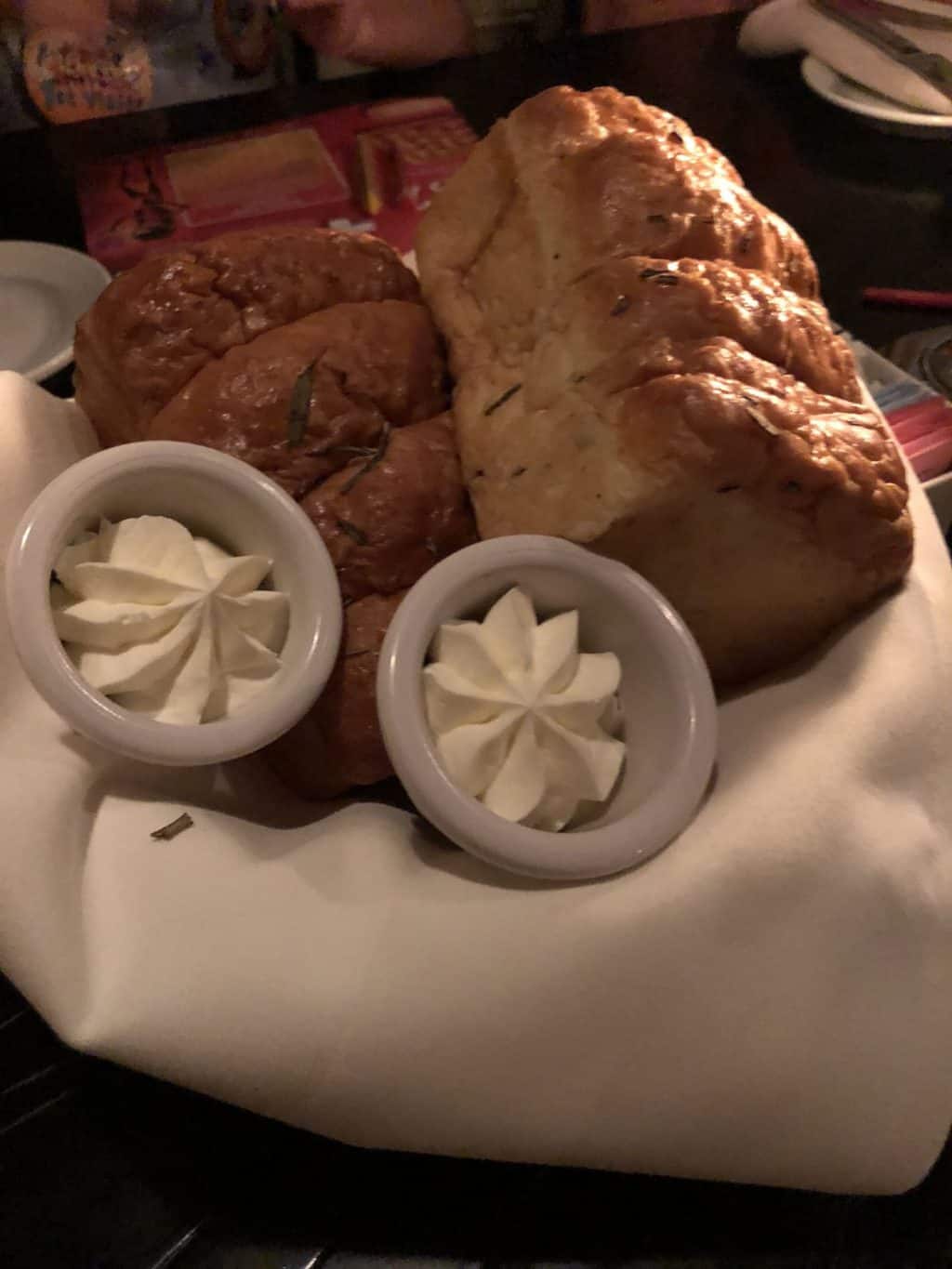 Monte Cristo Sandwich is legit AMAZING. It will make you feel so full you could be sick but yet you can't stop eating it!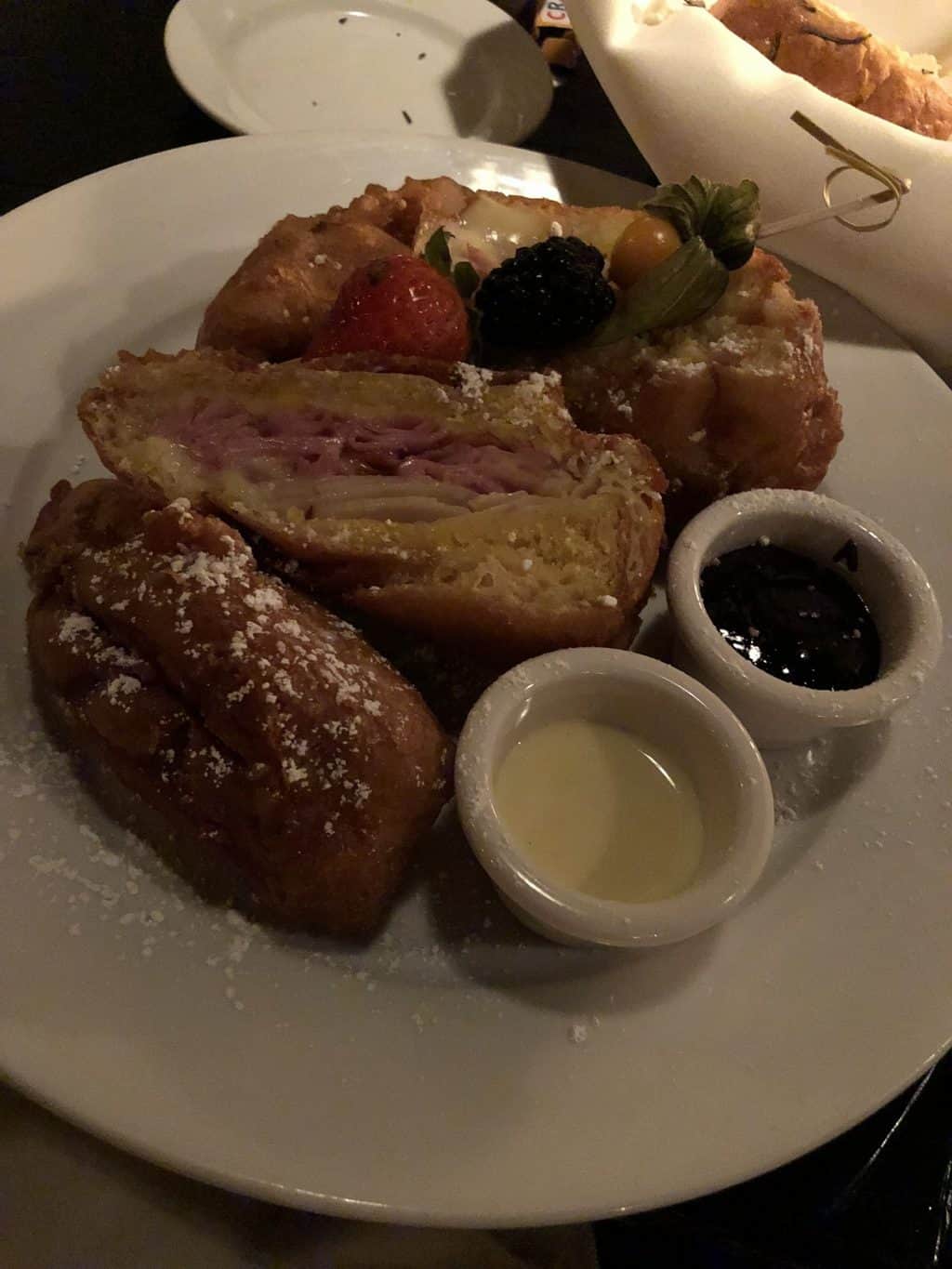 The kids all had steak and we were all so stuffed that I don't think anyone ate their cute Mickey chocolate desserts!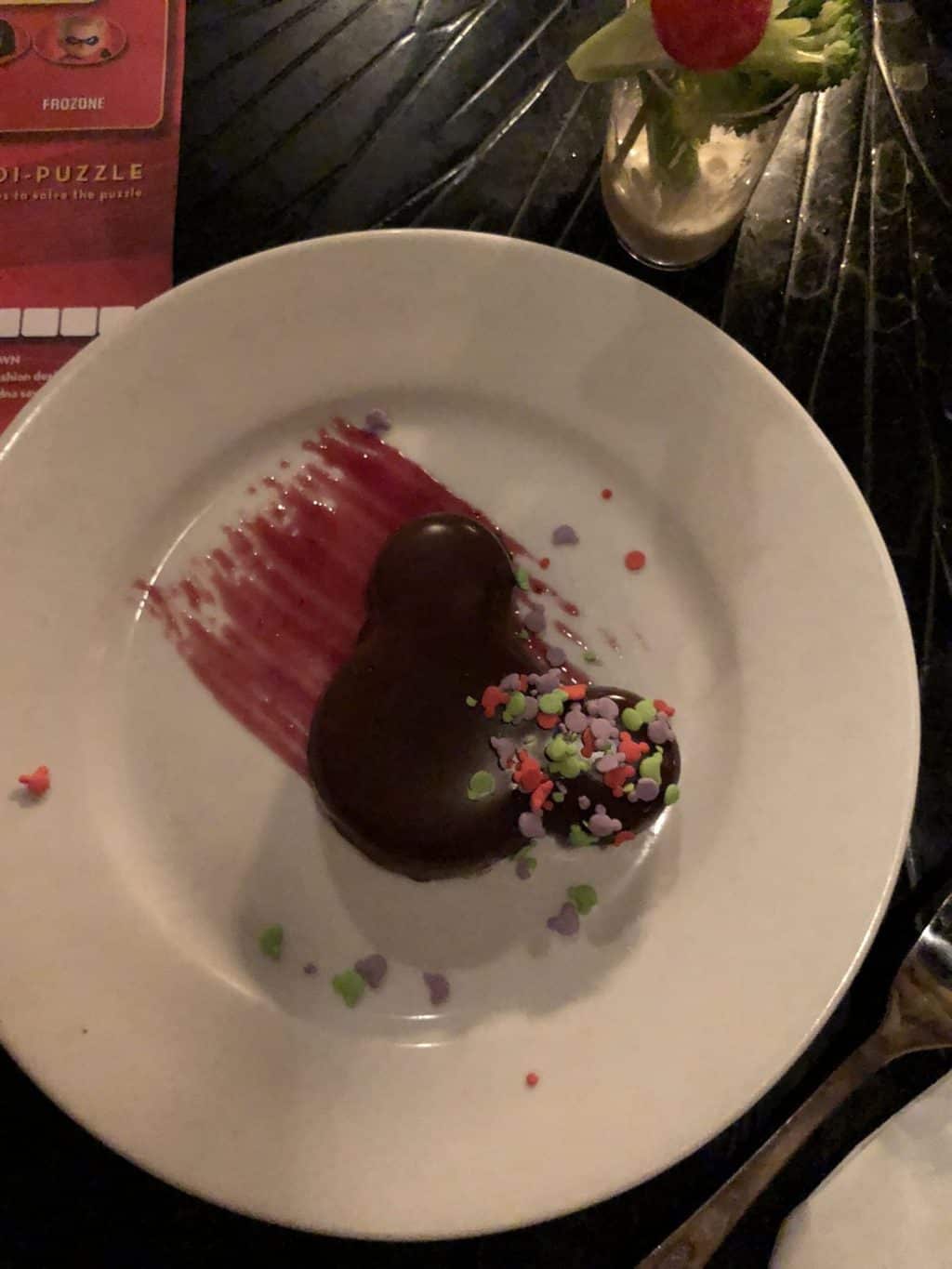 But I for sure made room for my creme brûlée!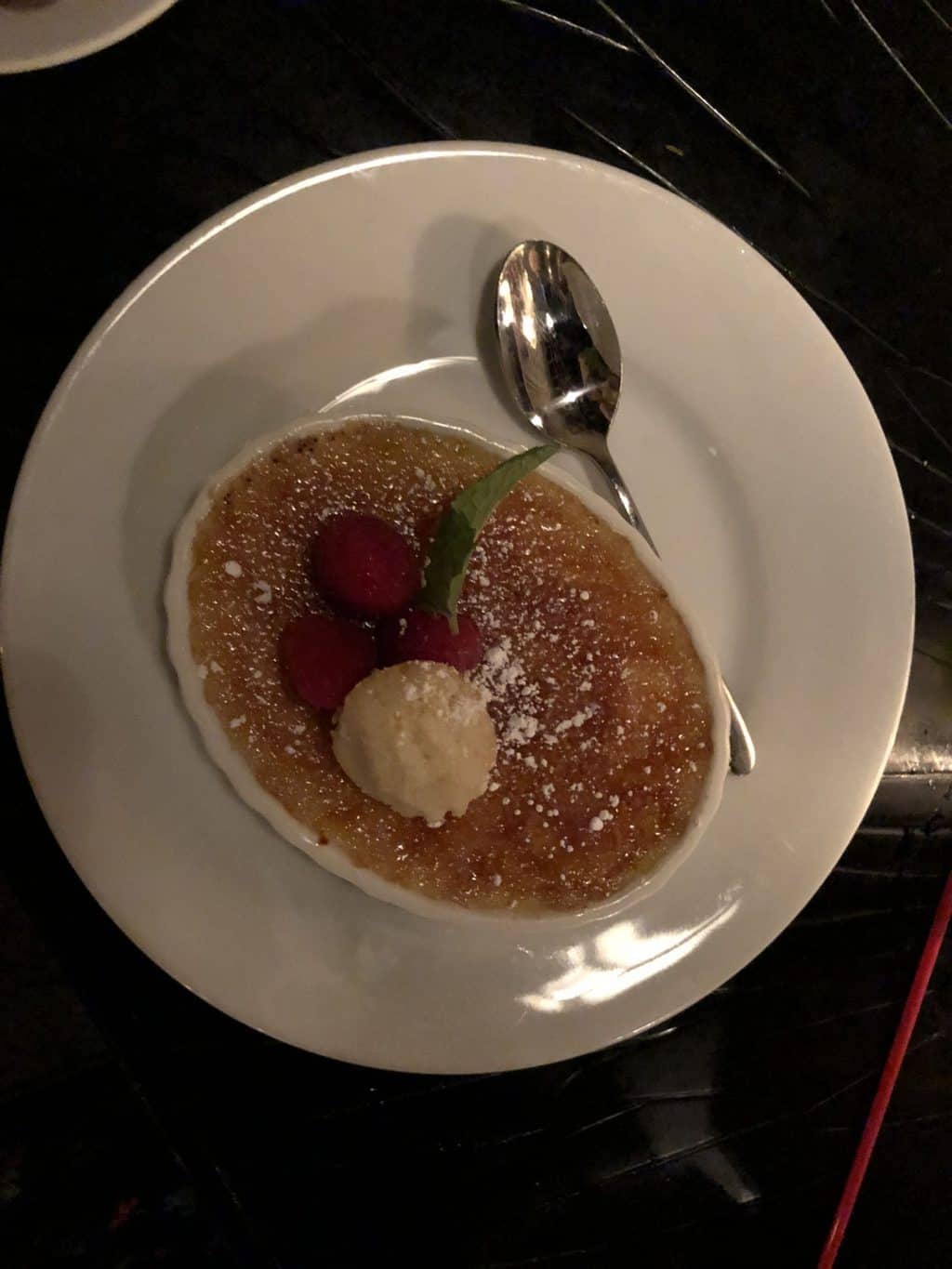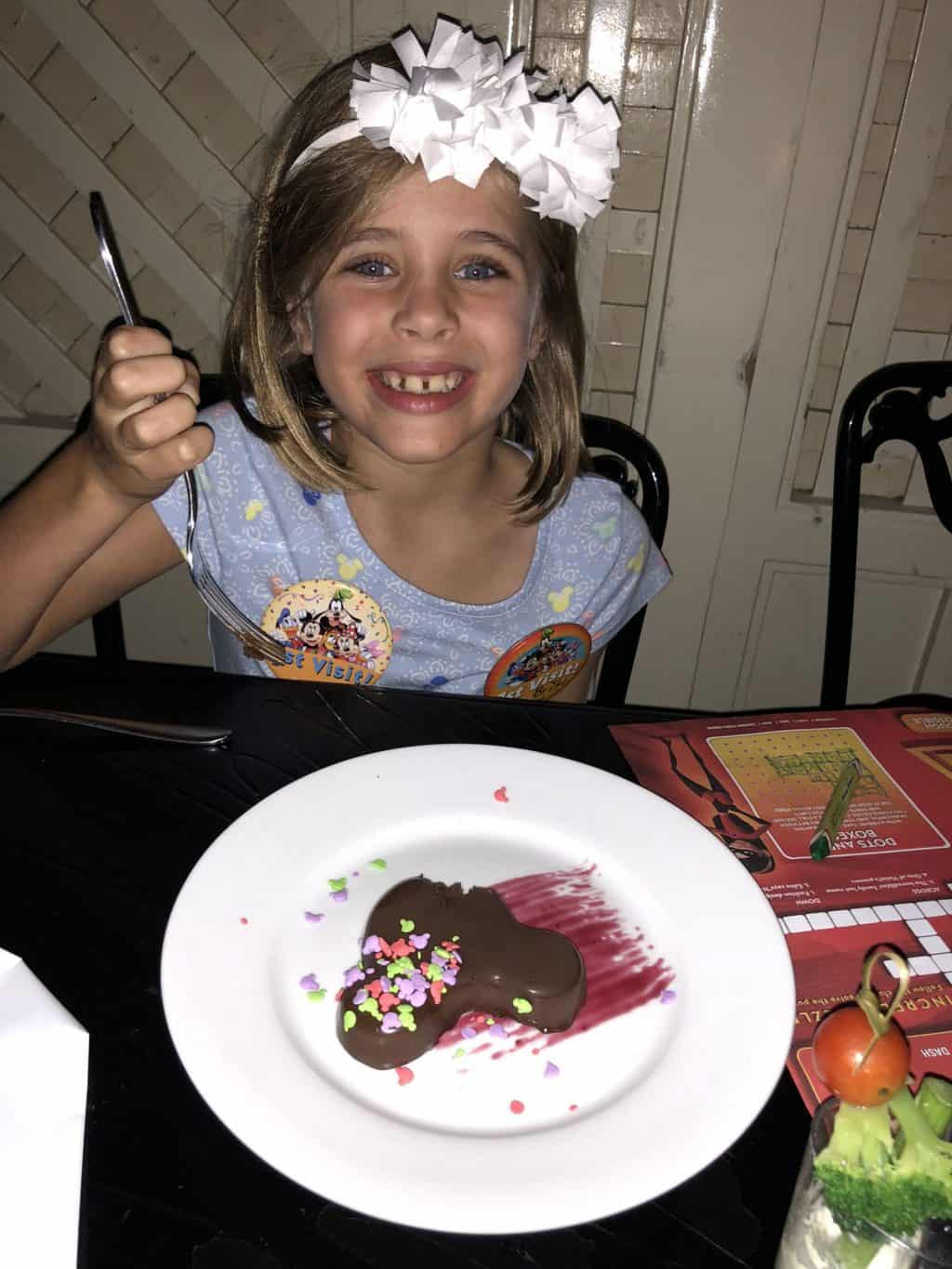 We had a super sweet server but it shocked us when she cursed. Um say what? I've never heard a cast member use foul language and she said it in front of our kids and so smoothly like she didn't even hesitate. We didn't complain or anything but it did catch us off guard and just wasn't something we're used to. Especially just in regular conversation and especially out of a cast member's mouth!!!
Such a FANTASTIC meal!!!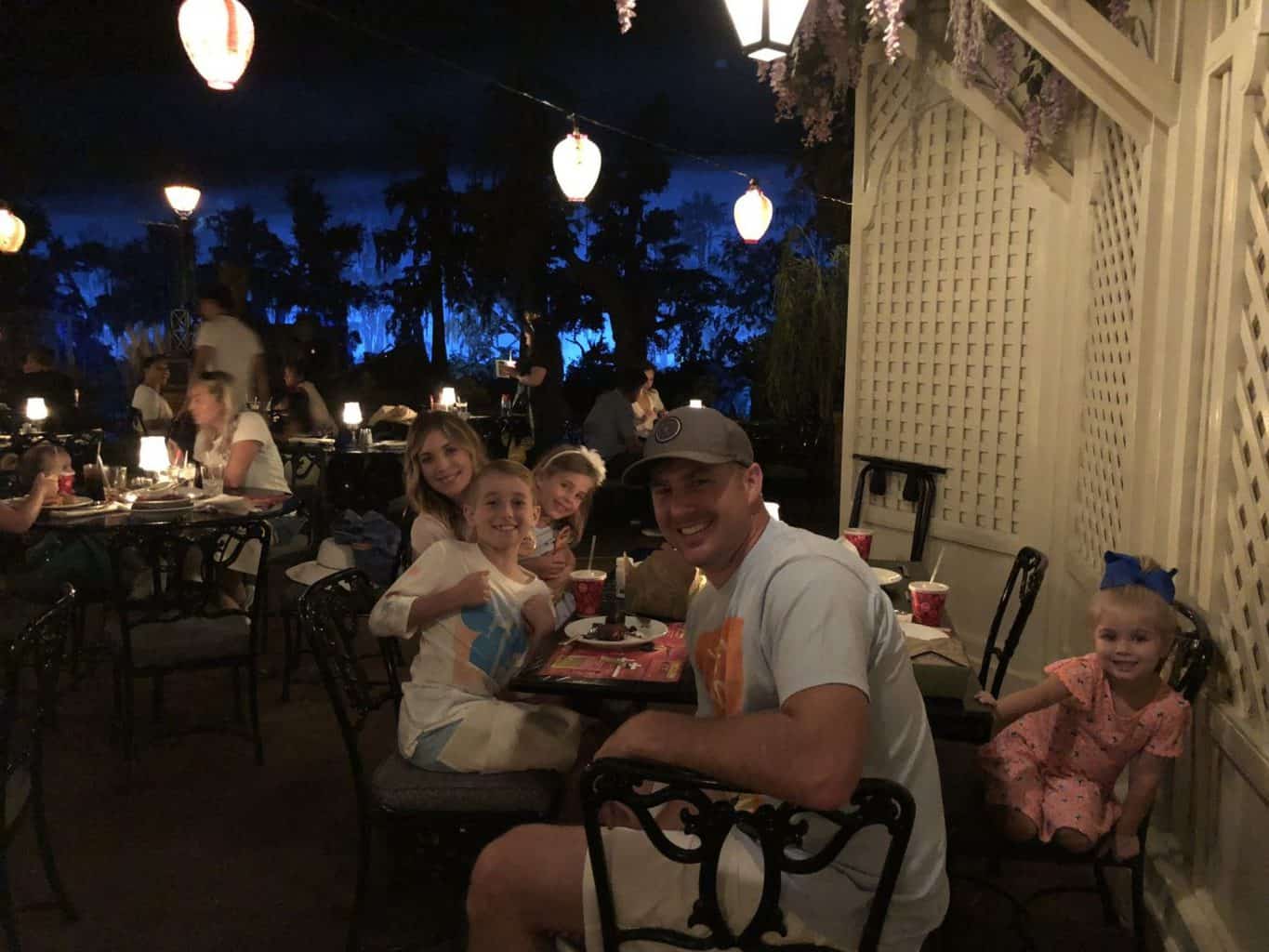 It's a Small World Time!!!
The Disneyland version is just INCREDIBLE. And that's coming from a family that truly loves It's a Small World. Even Kye at nine will ask to ride it at Magic Kingdom (Zach has grown to love it haha). We all kept saying we wish they'd revamp the Disney World version to be up to par with Disneyland. So awesome.
Another outdoor line and it really does just make the whole ride even cooler not being inside a building.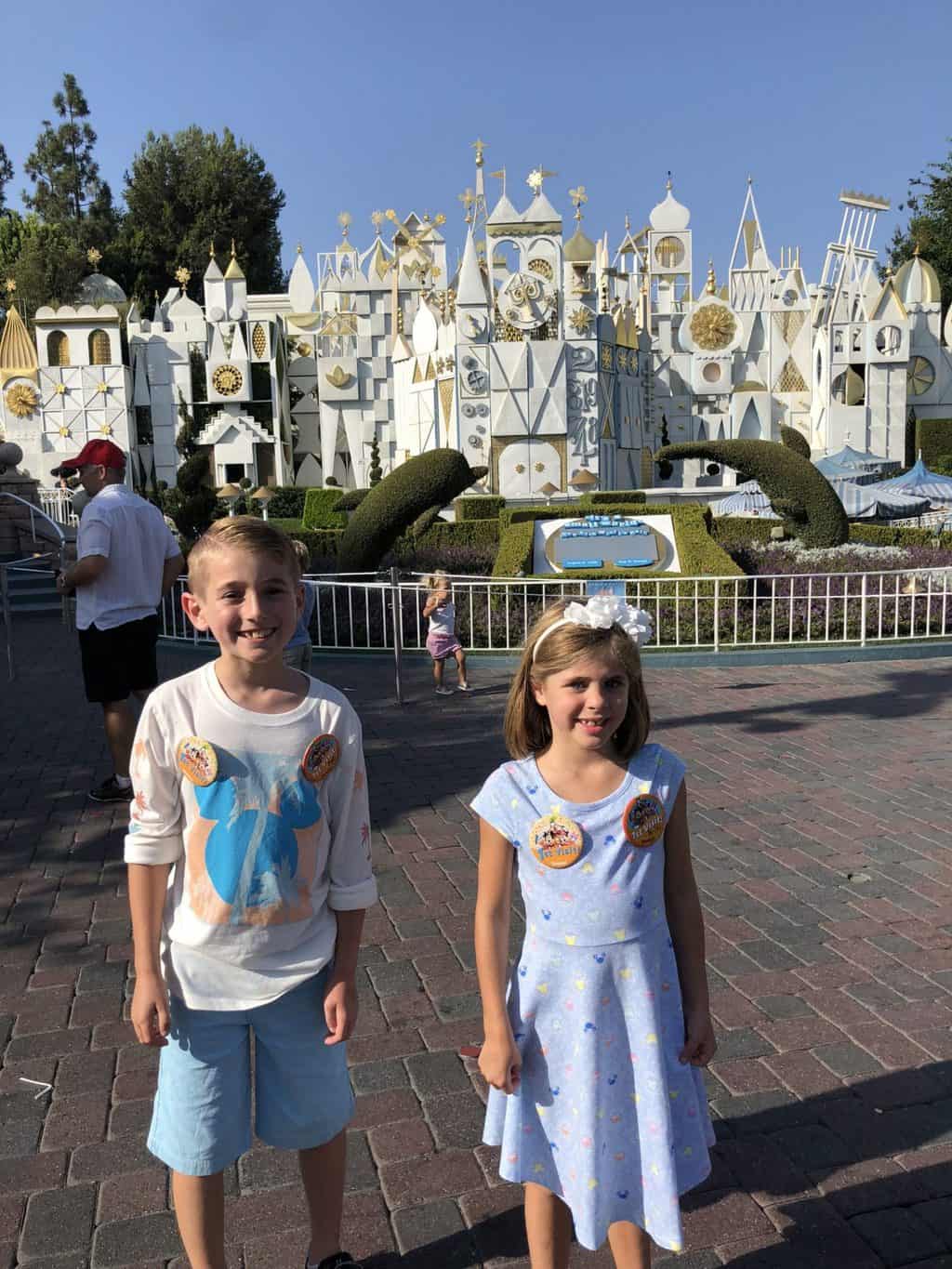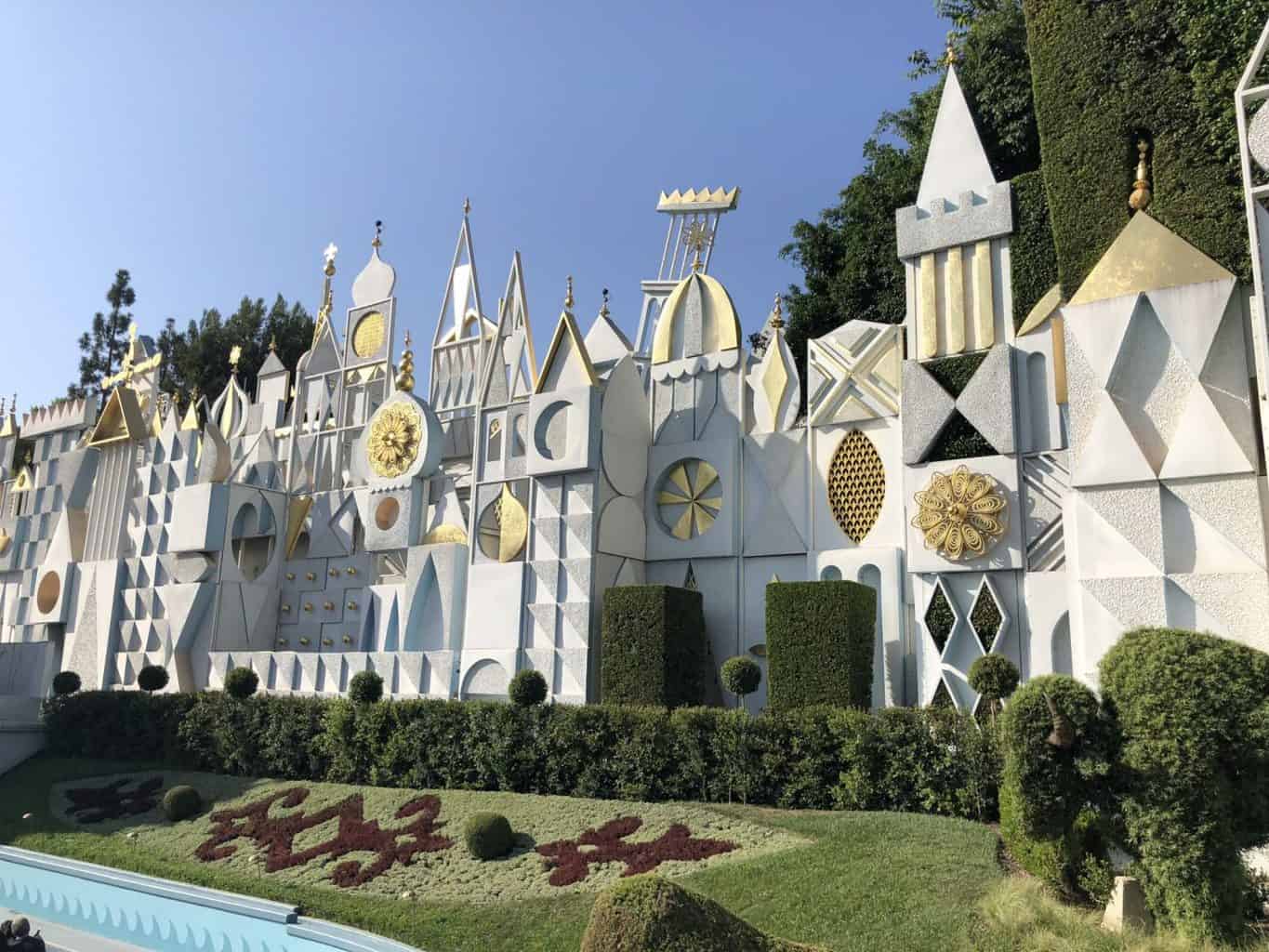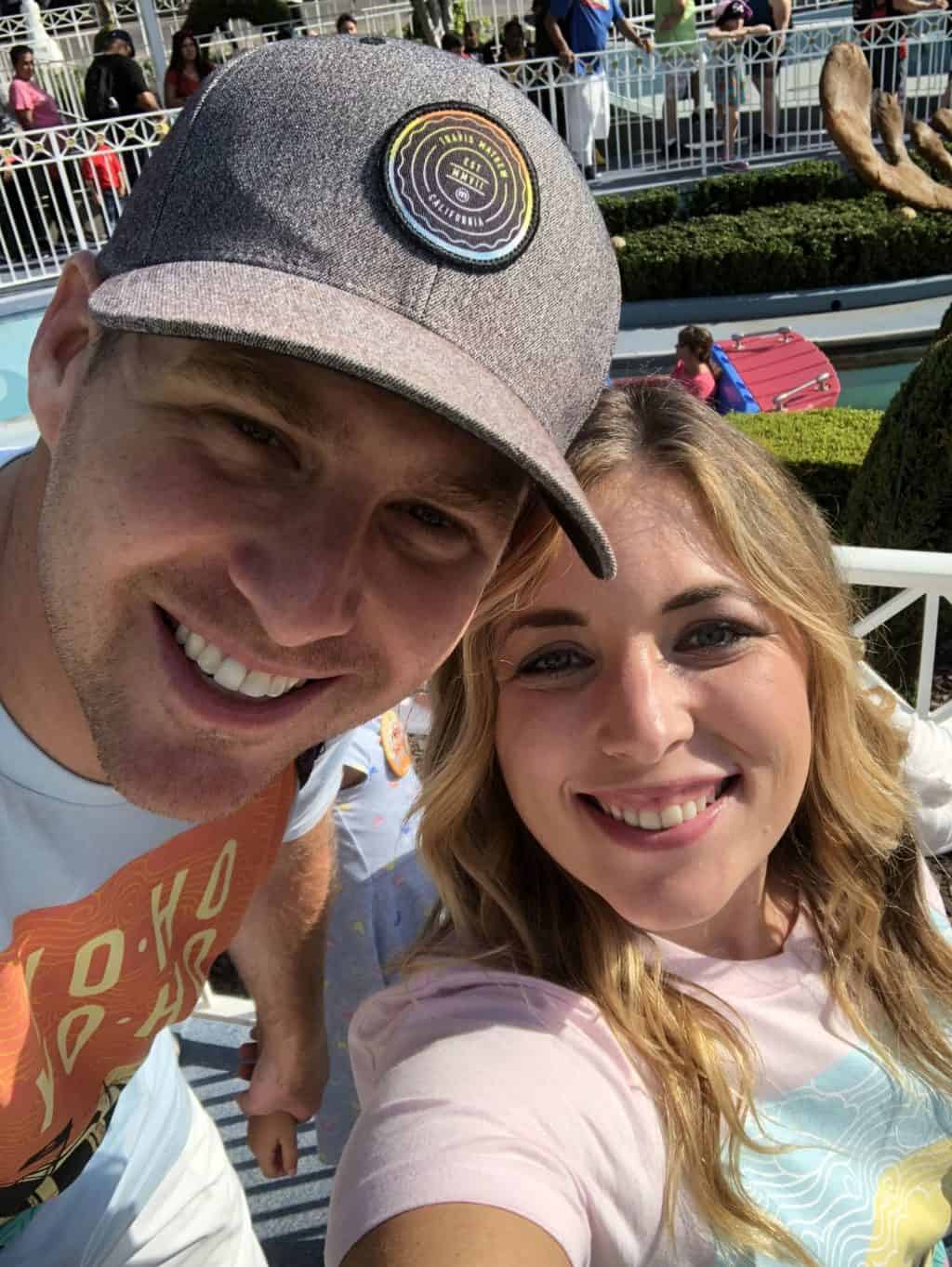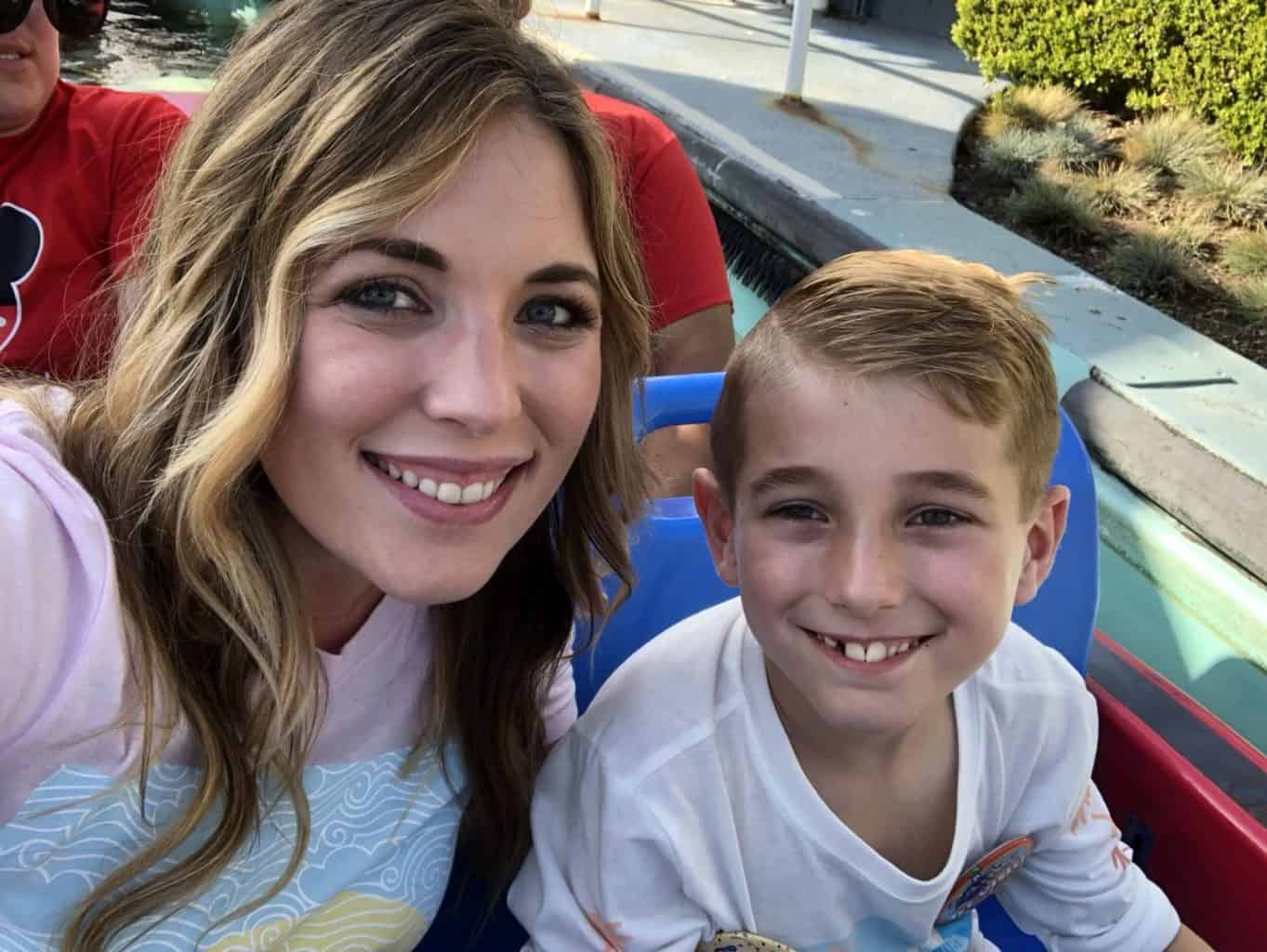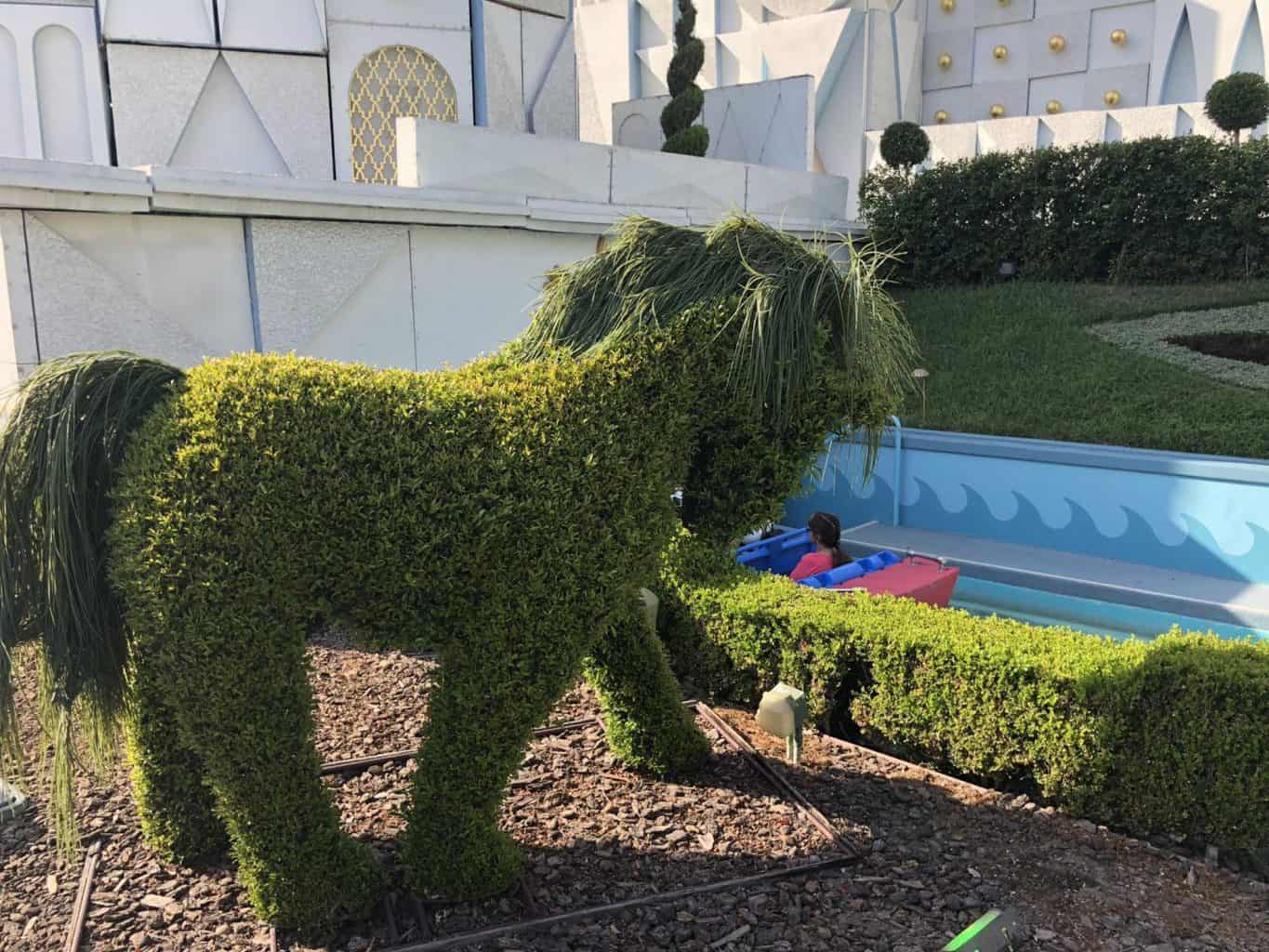 Our timing was so perfect that we were able to see the clock chime and the simply adorable little show of figurines! I took two videos: video one and video two!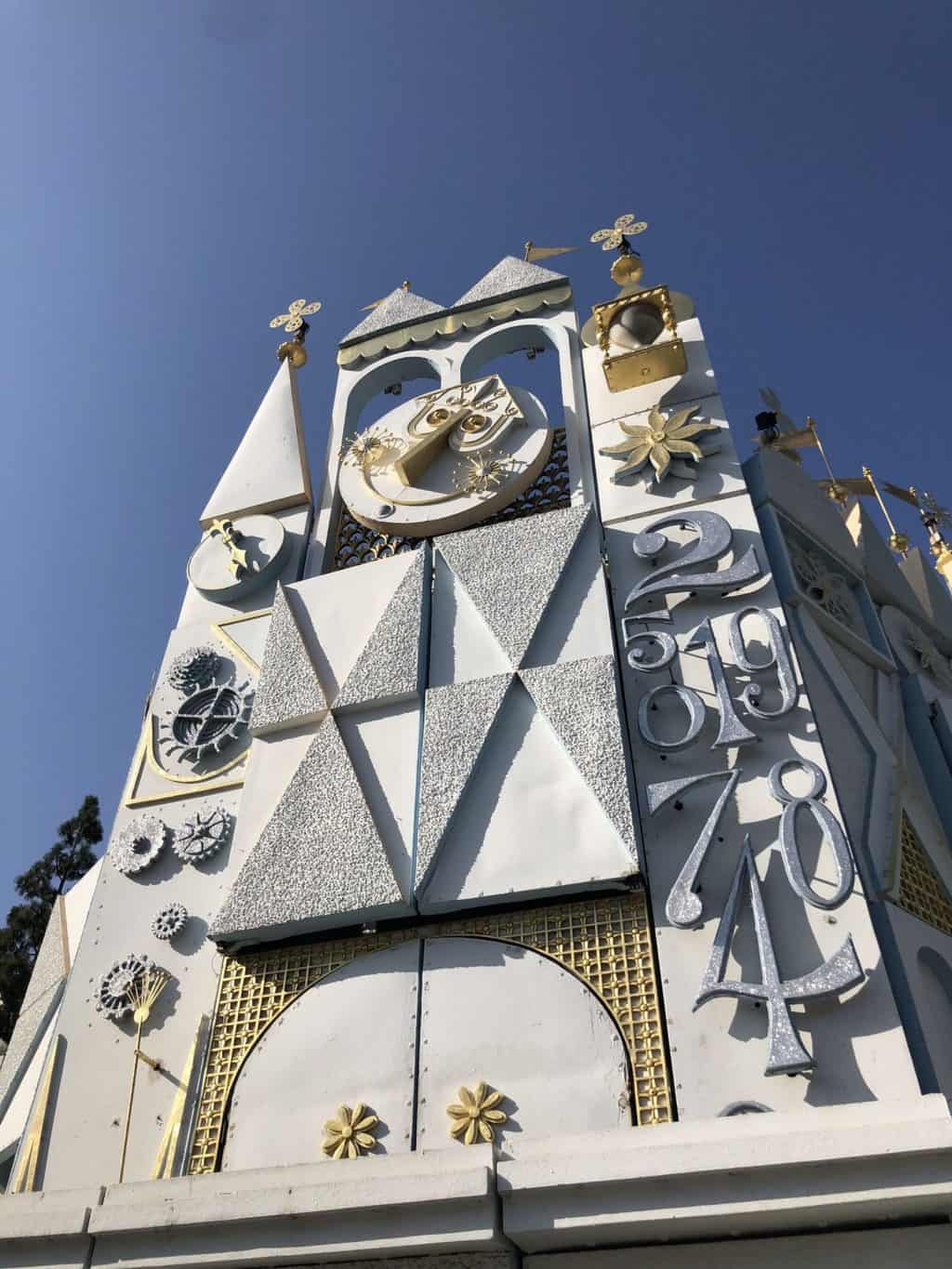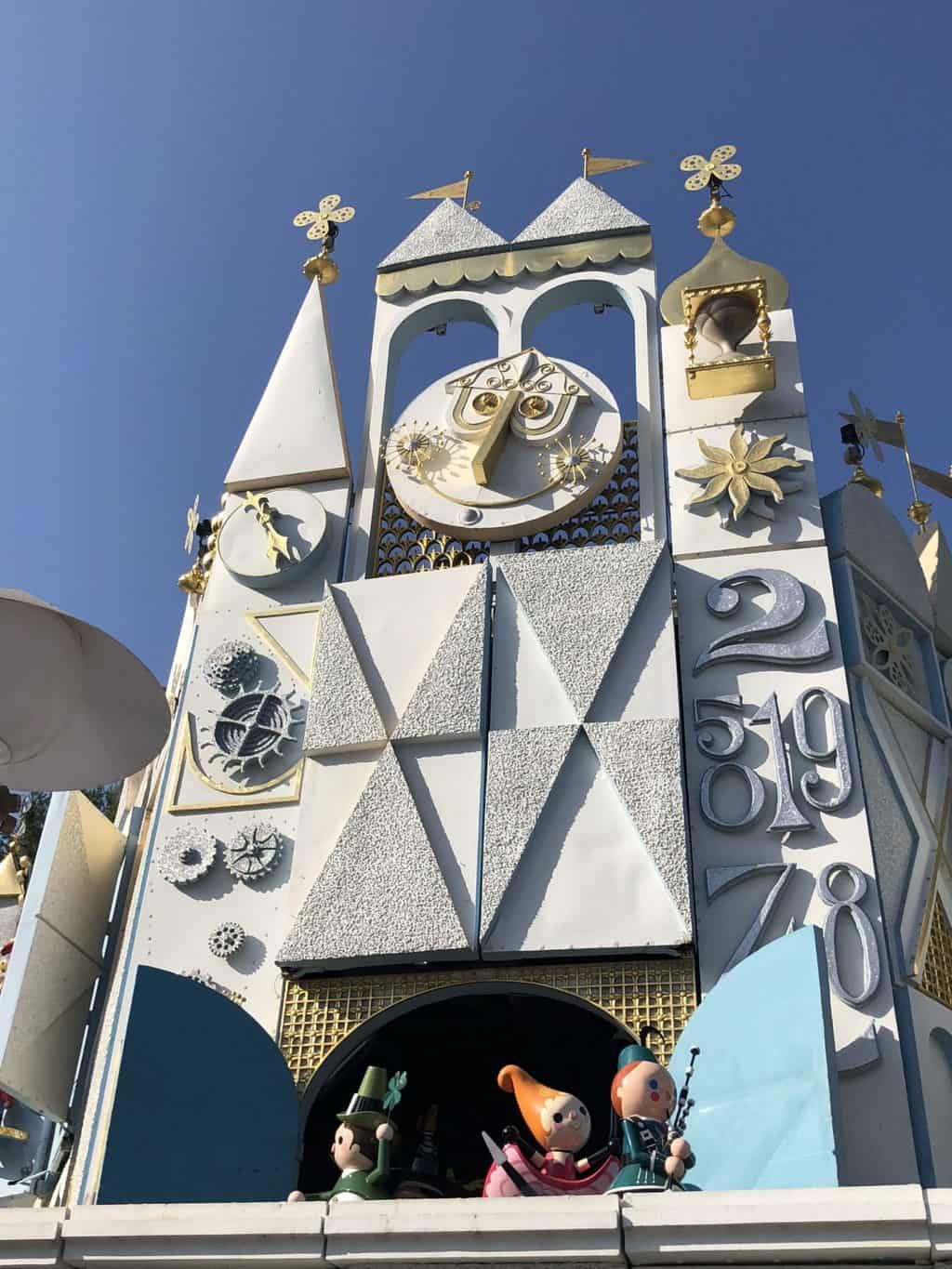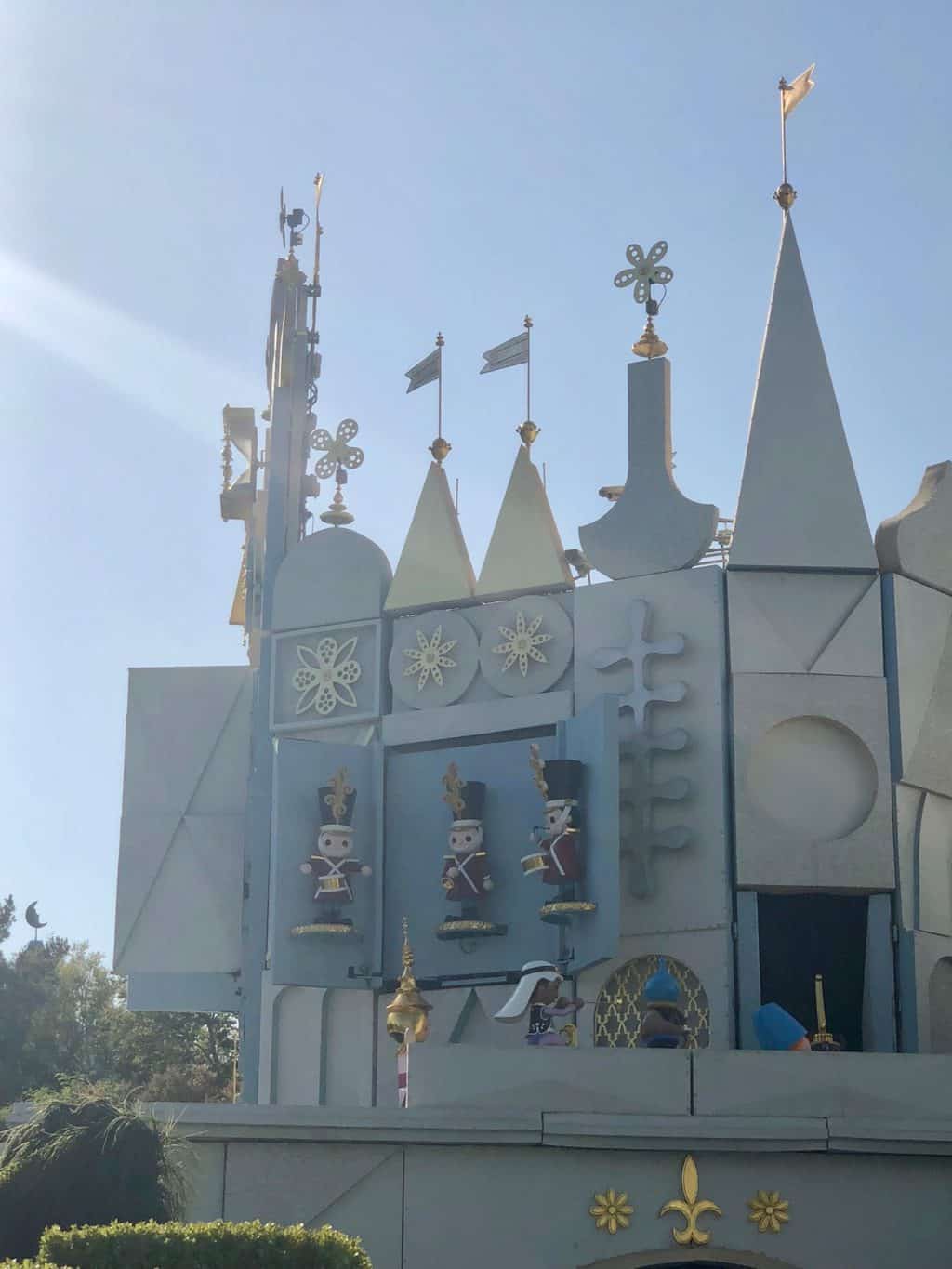 The coolest part of the Disneyland version? The hidden Disney characters throughout the ride. It was SO FUN finding them all and pointing them all out to each other. We loved, loved, loved it. I know Disneyland got backlash for incorporating the characters into the classic ride but our family firmly believed they only enhanced the attraction in a big way. They are all well done to fit the aesthetic of the original figures and fit into each country very smoothly.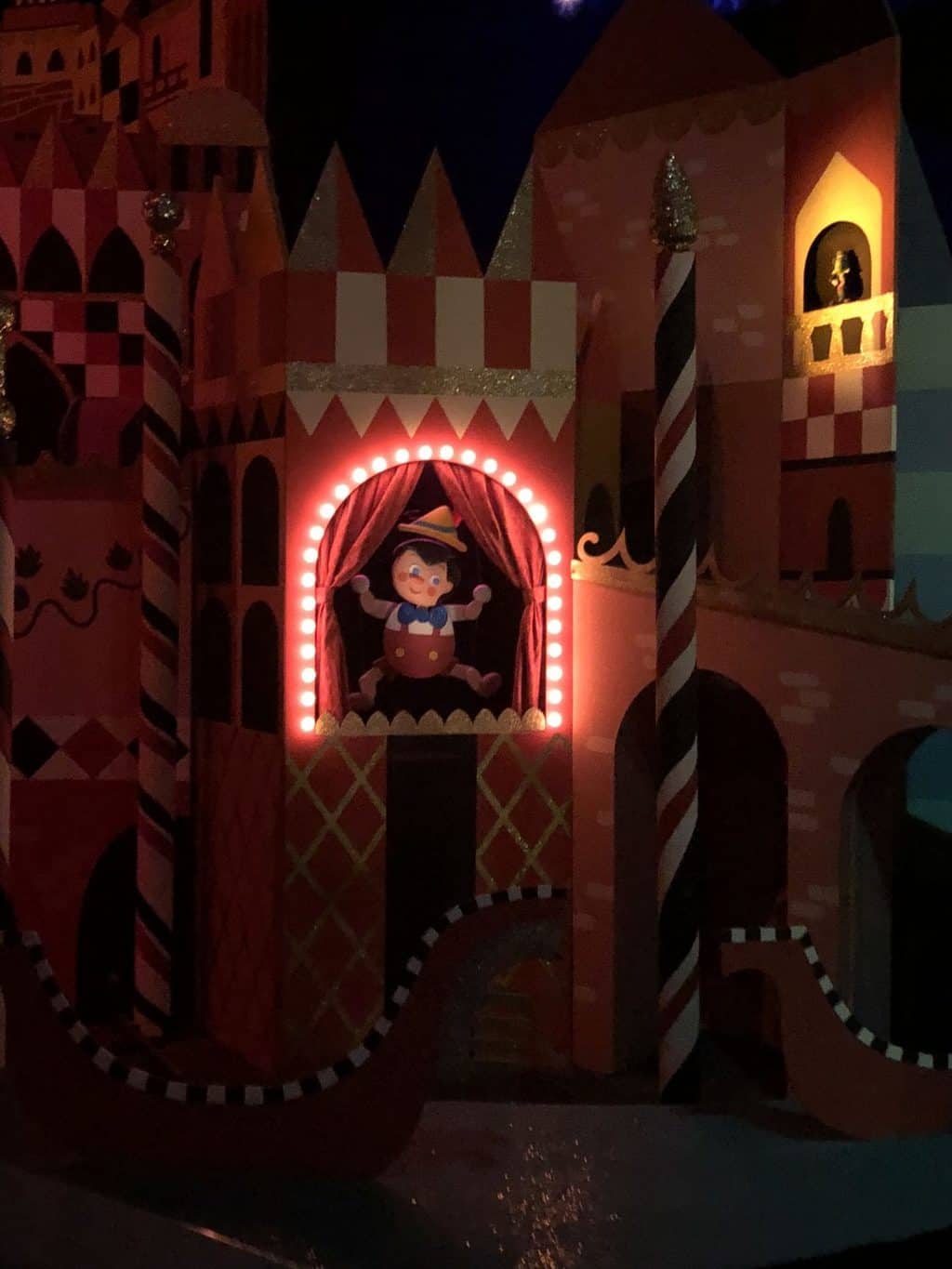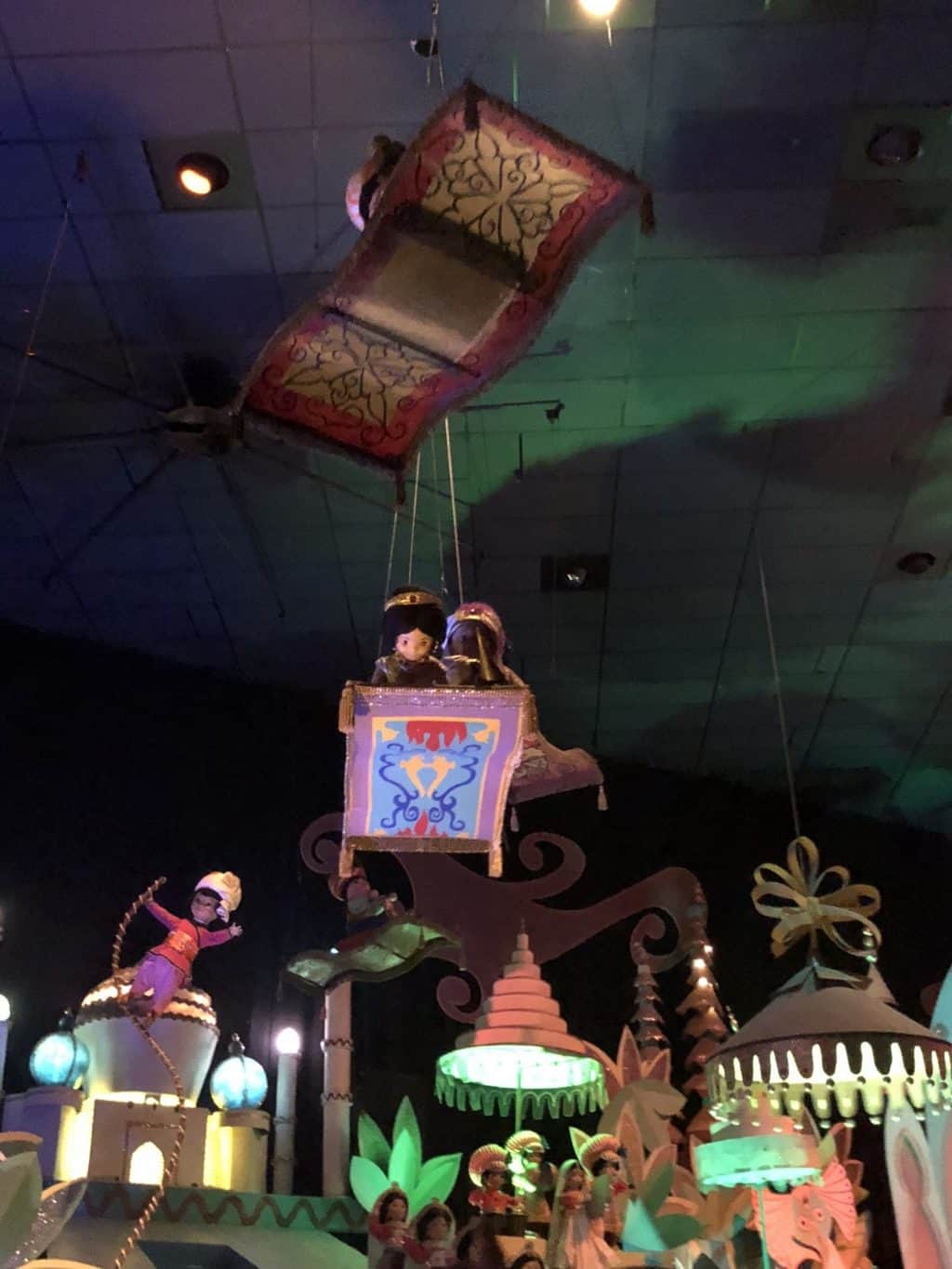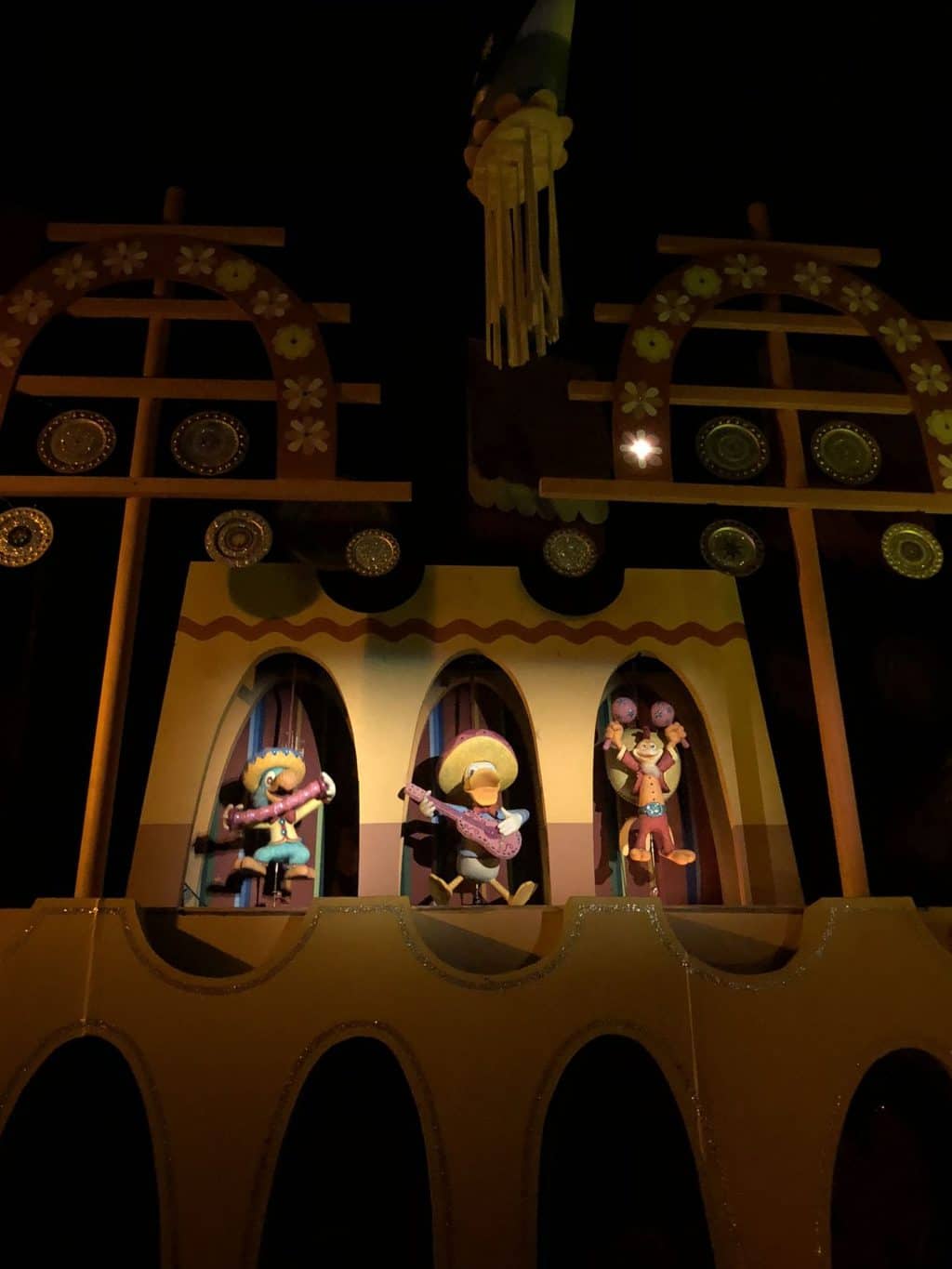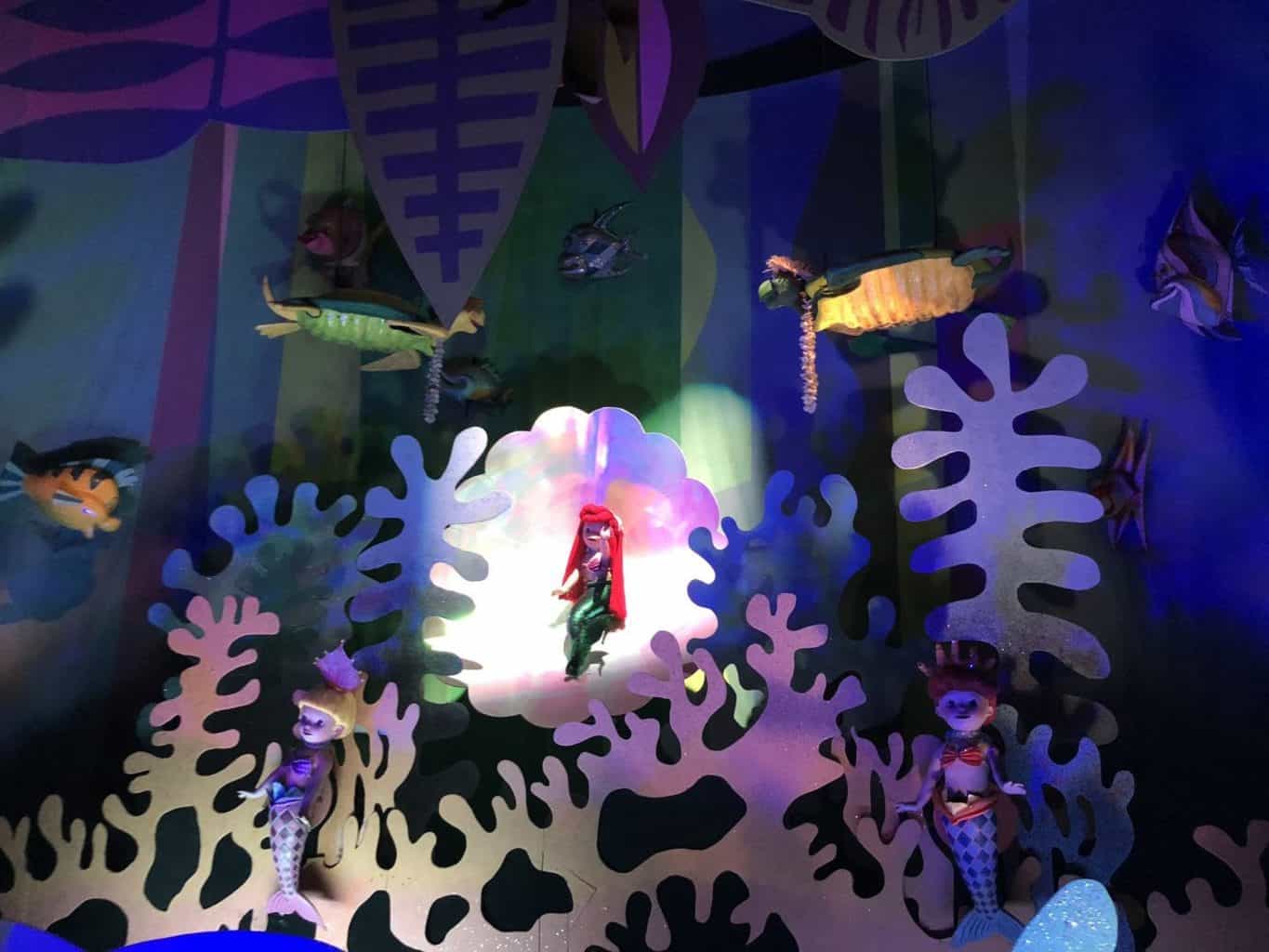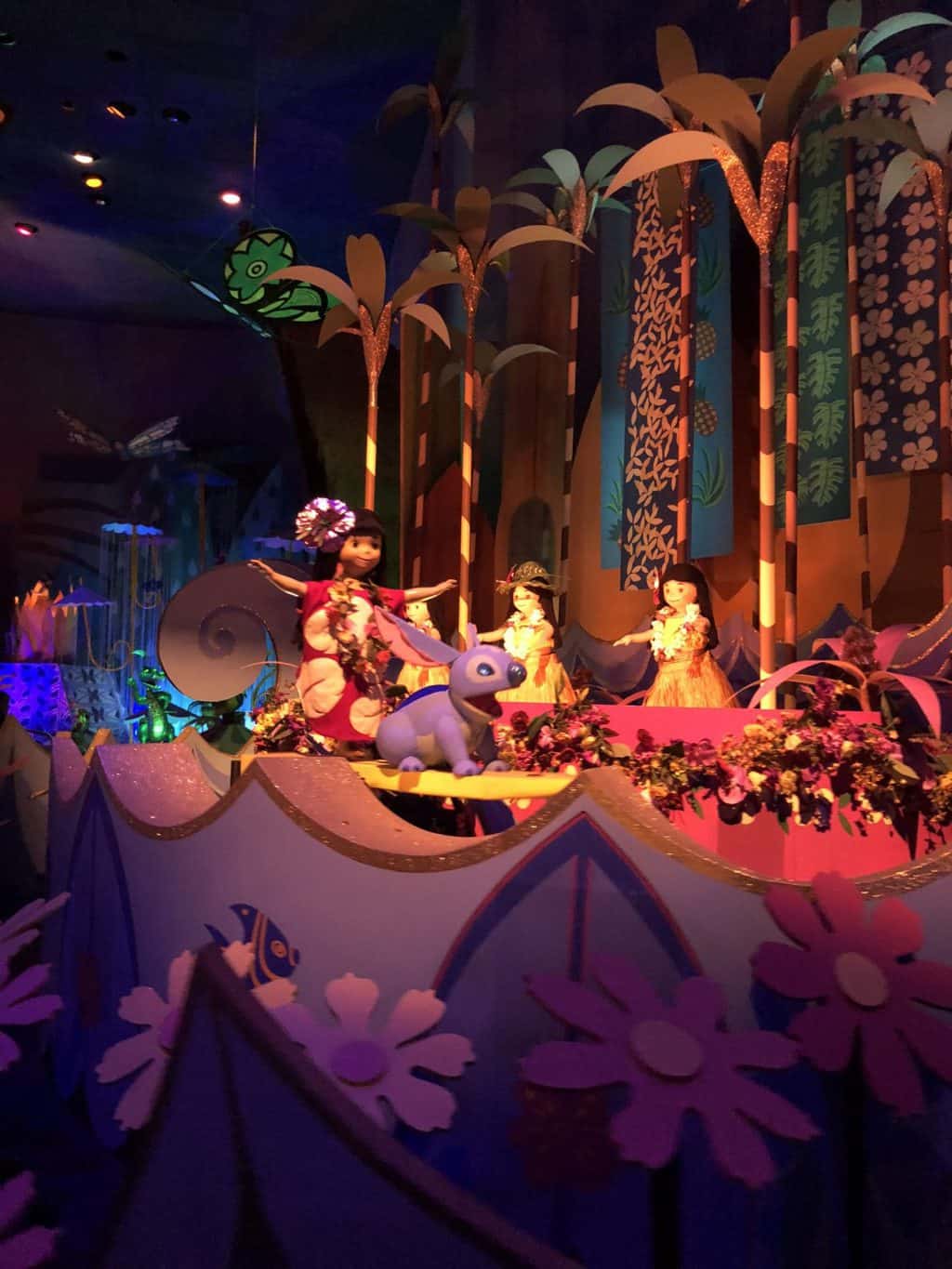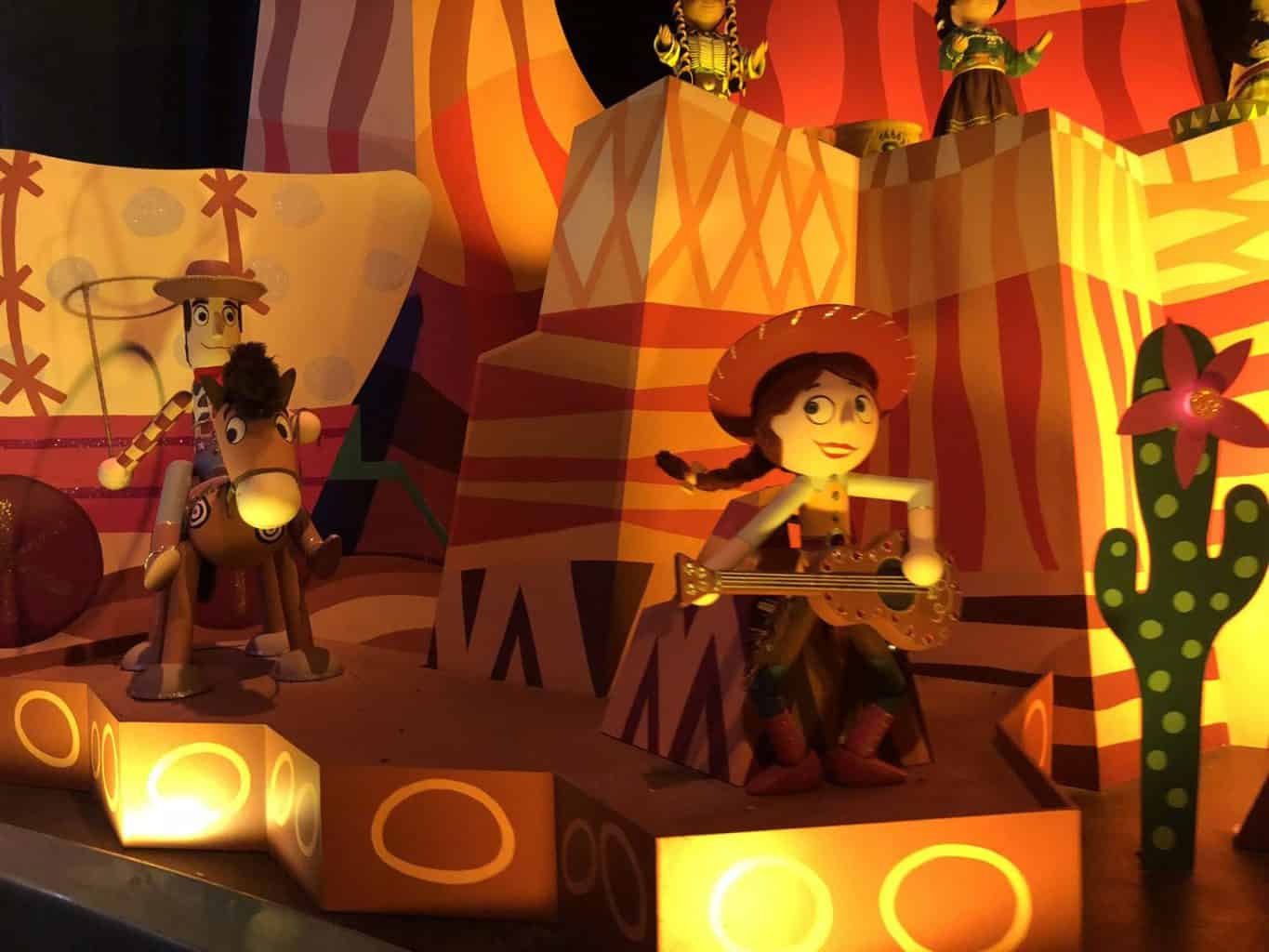 #truth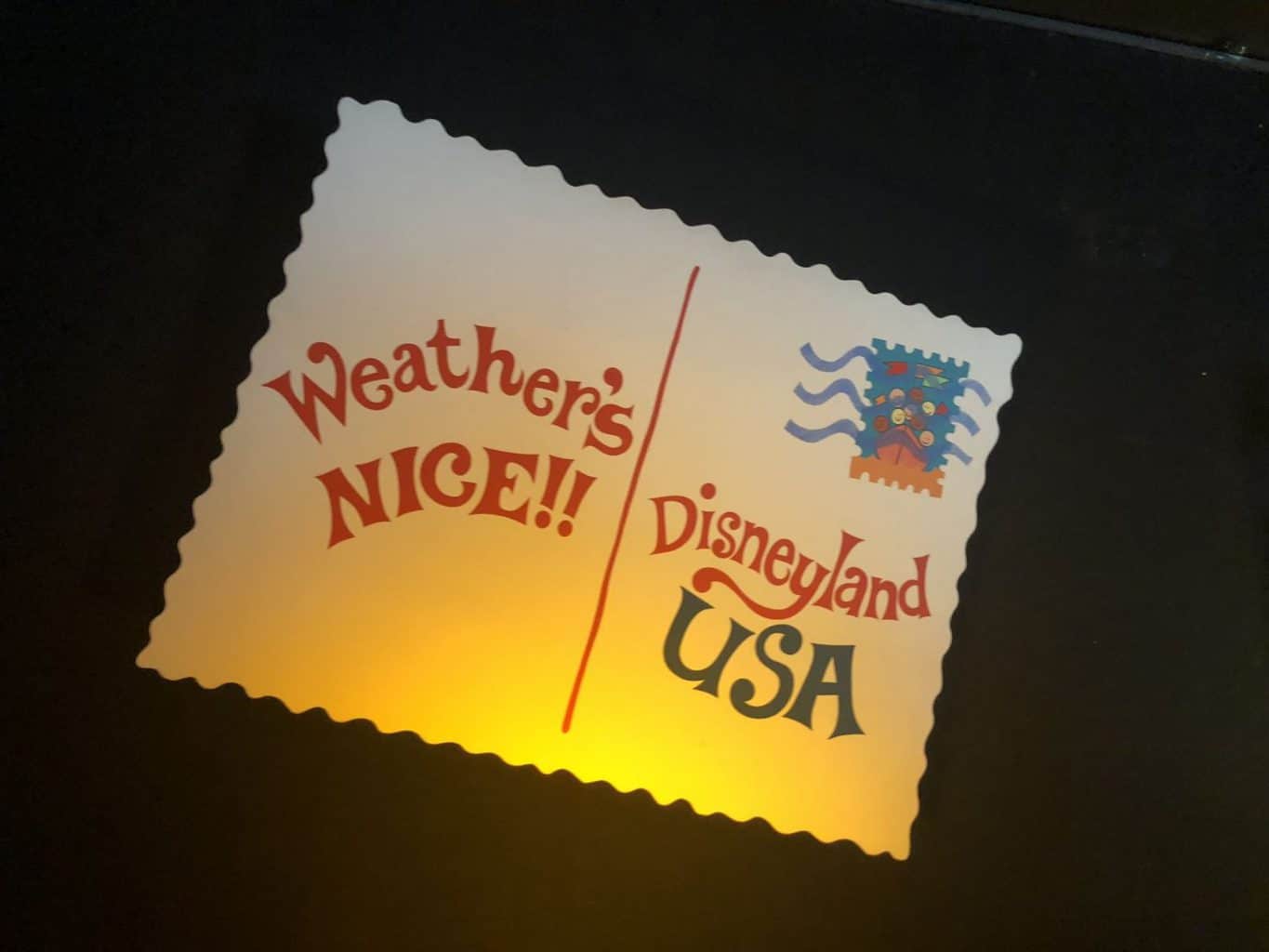 My mission for the trip was to do just about every single thing we possible could at every park. We did skip things that were the exact same as at home (like Dumbo) and stuff that neither Zach or I could handle doing (looking at you spinning tea cups) but every single little show or ride or experience I had on my list!
One of the shows was Mickey and the Magic Map. I knew NOTHING about it going in only just where the best seating was supposed to be and when it took place. We snacked it up while we waited for it to start. It was so much cuter than I was expecting. Sure the storyline is more of a "storyline" but I loved seeing rare characters and performances we've never seen before! We all enjoyed it!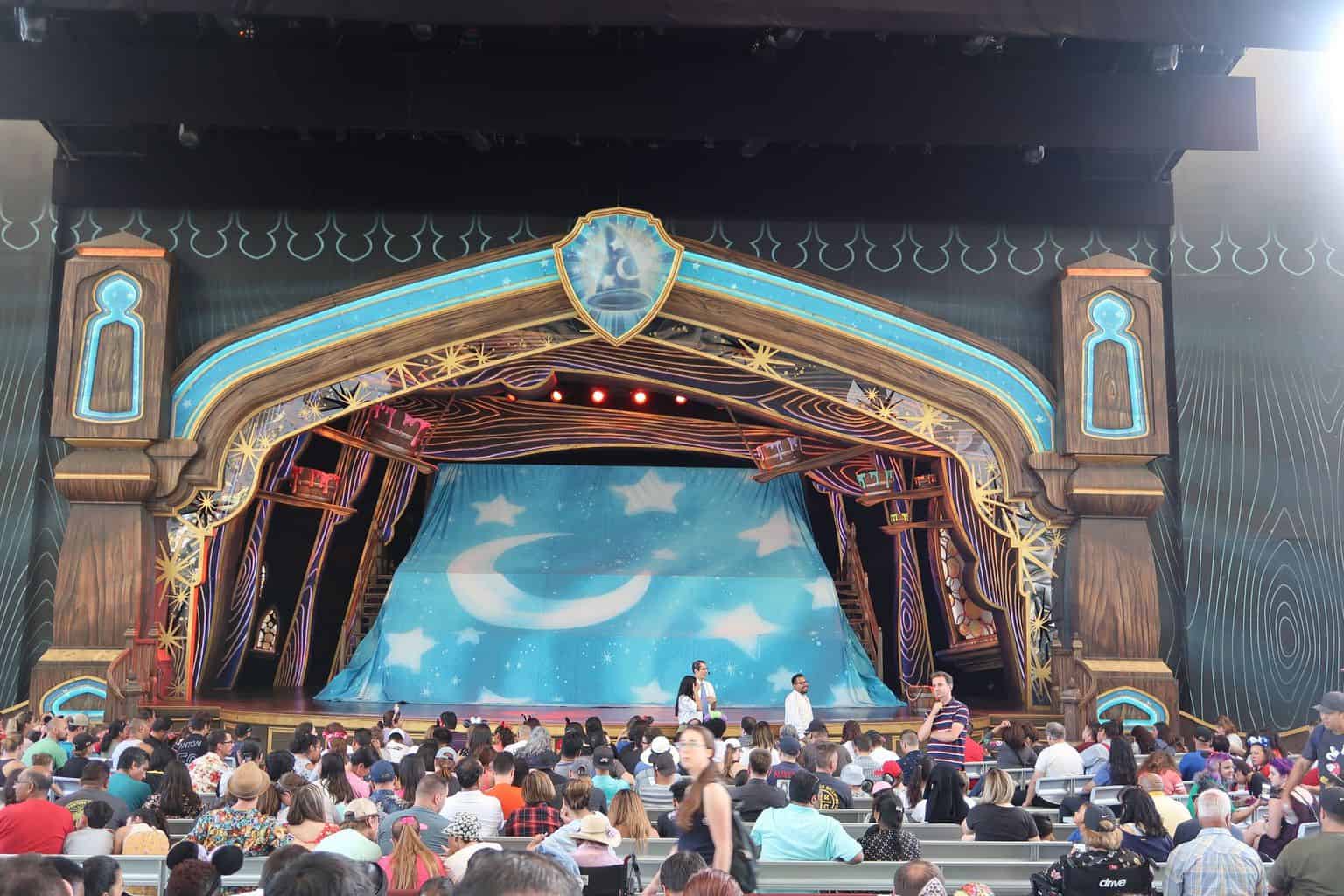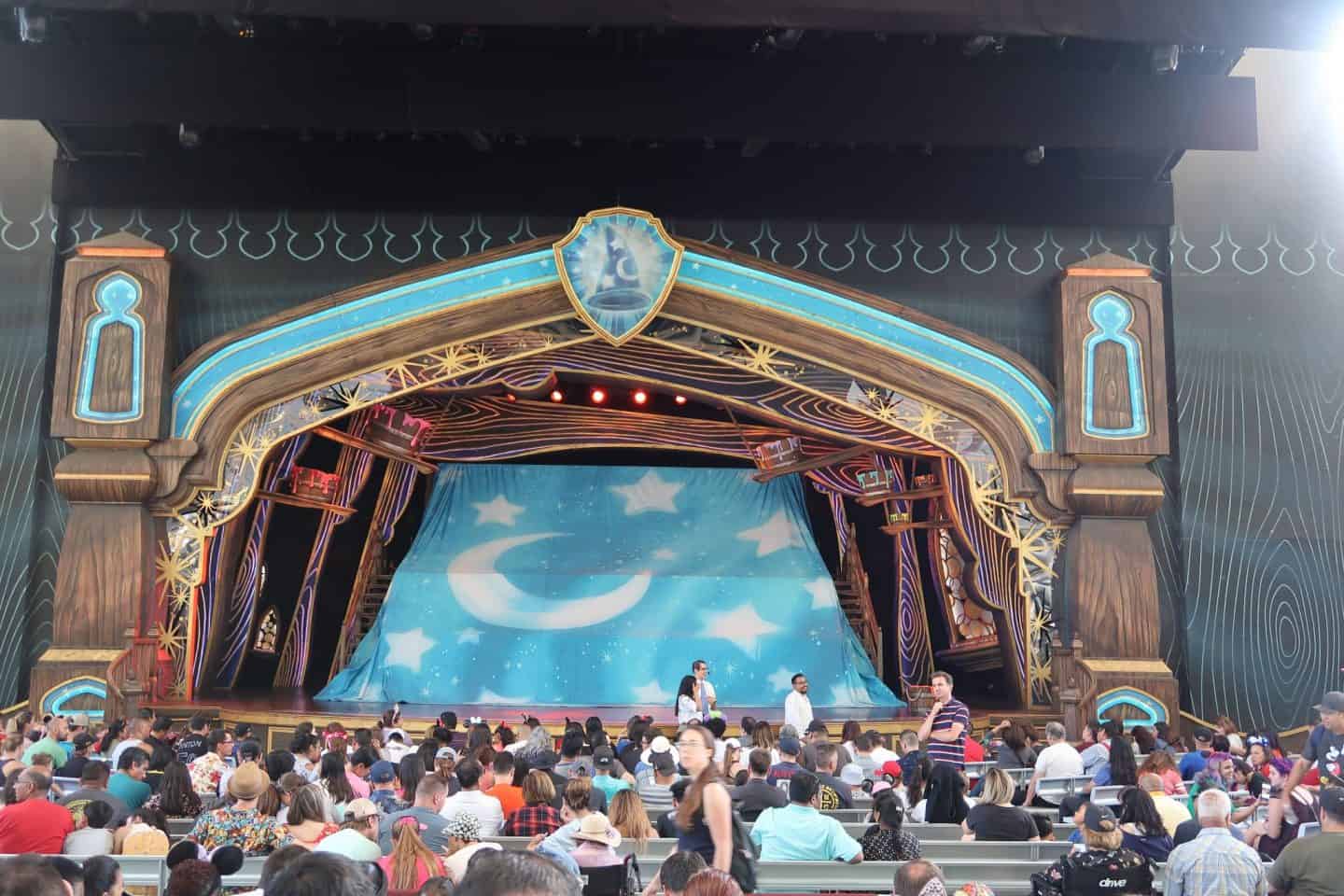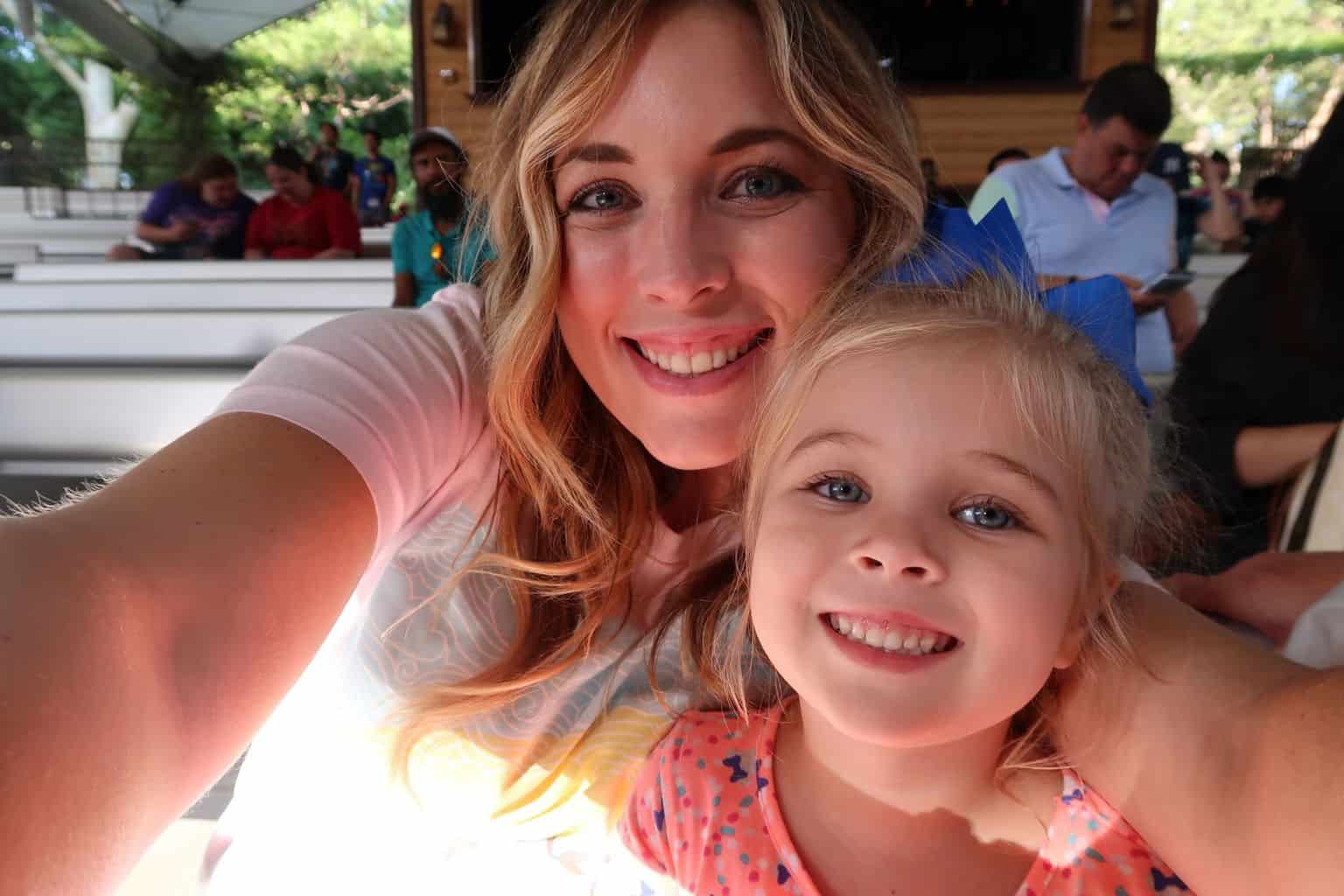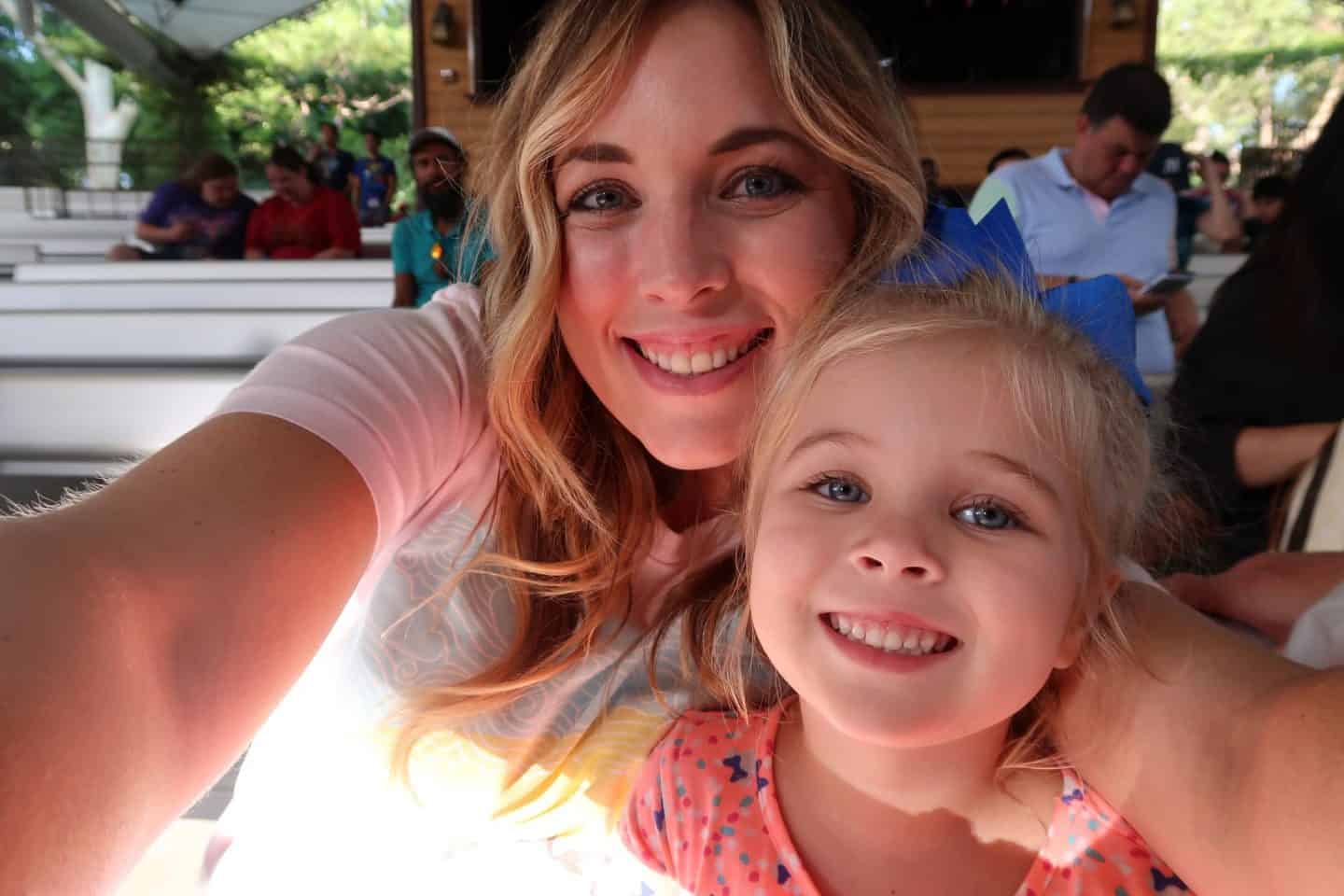 Disney has a new app to play while in lines at attractions and it's filled with Disney facts and trivia and was perfect for passing the time while waiting!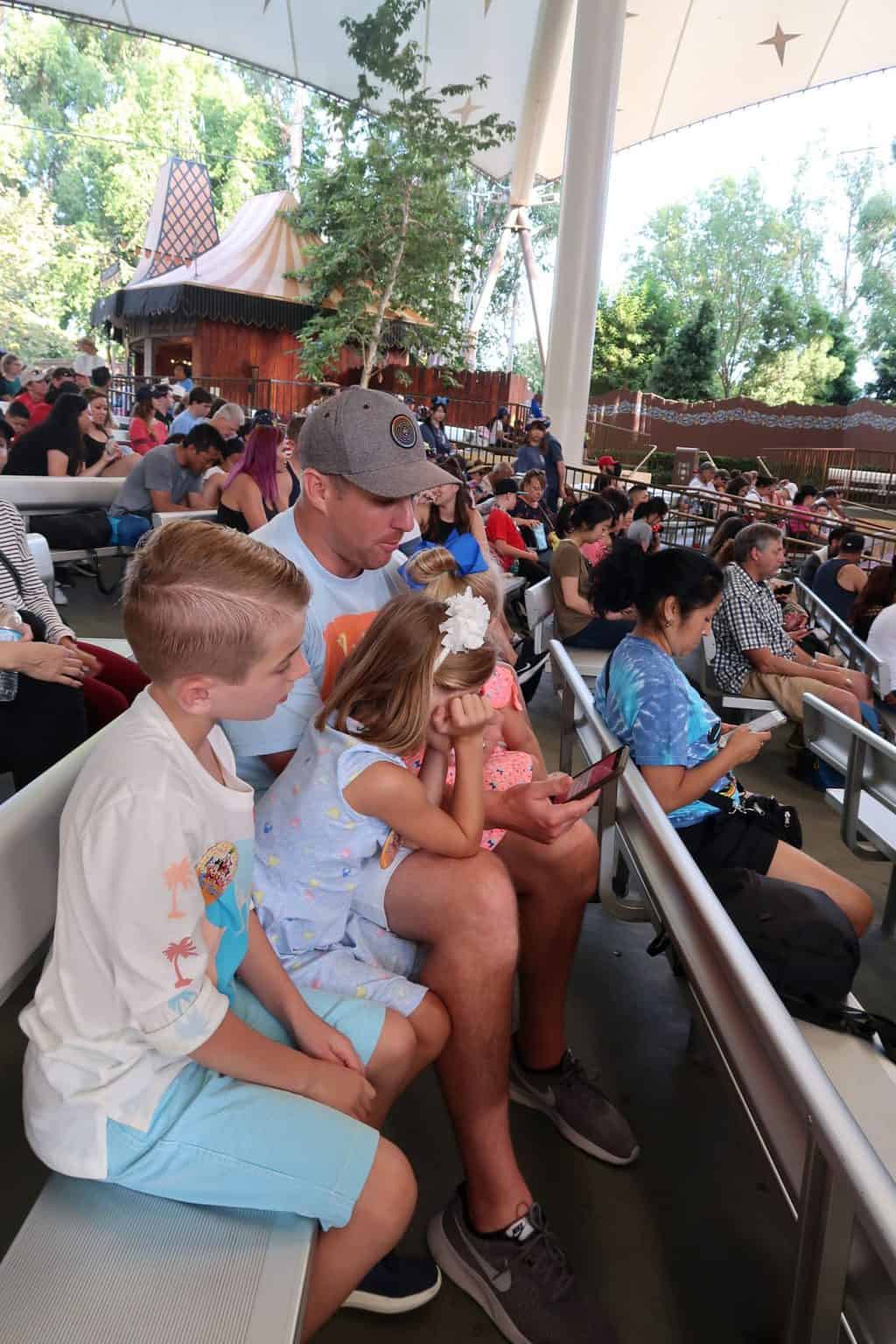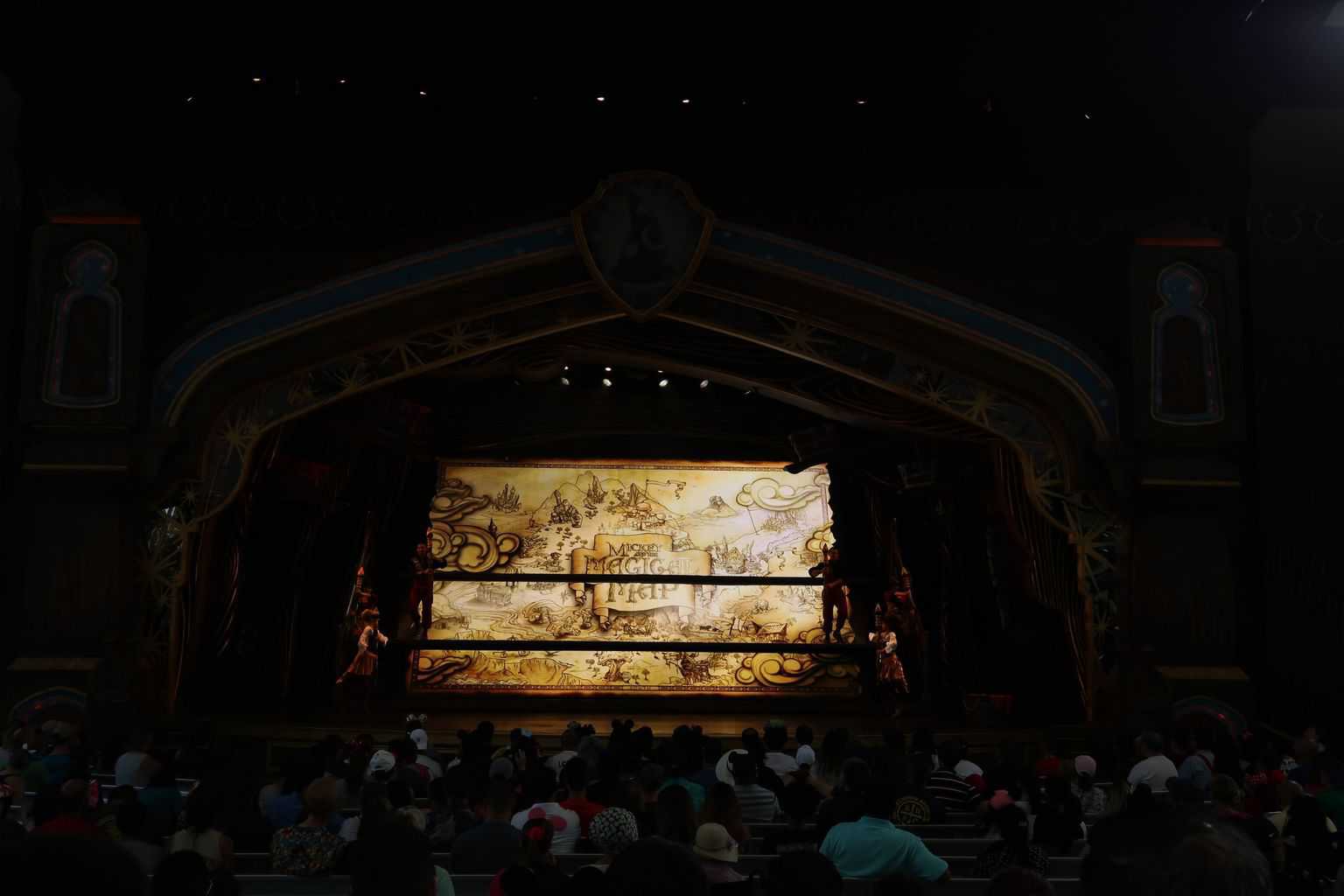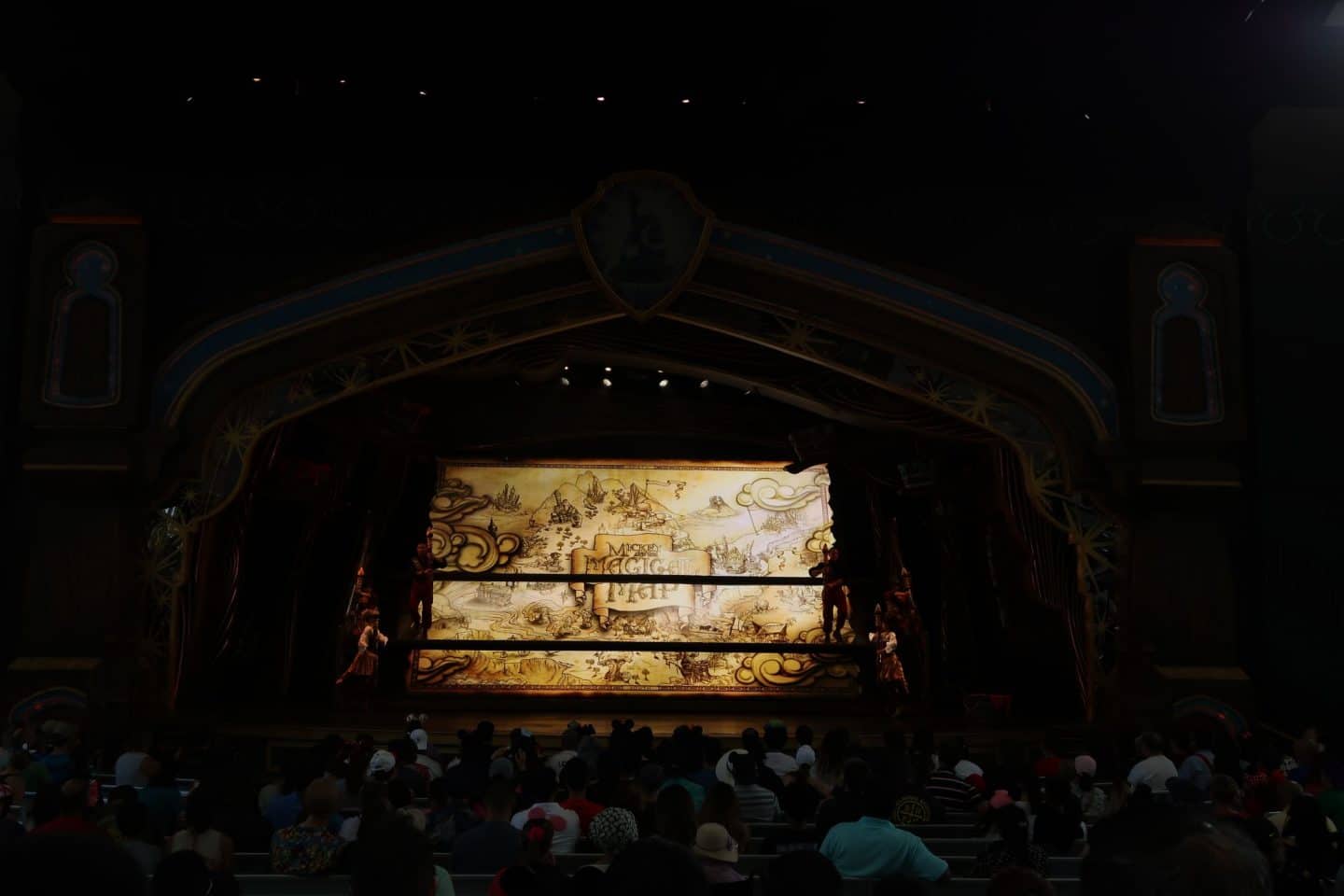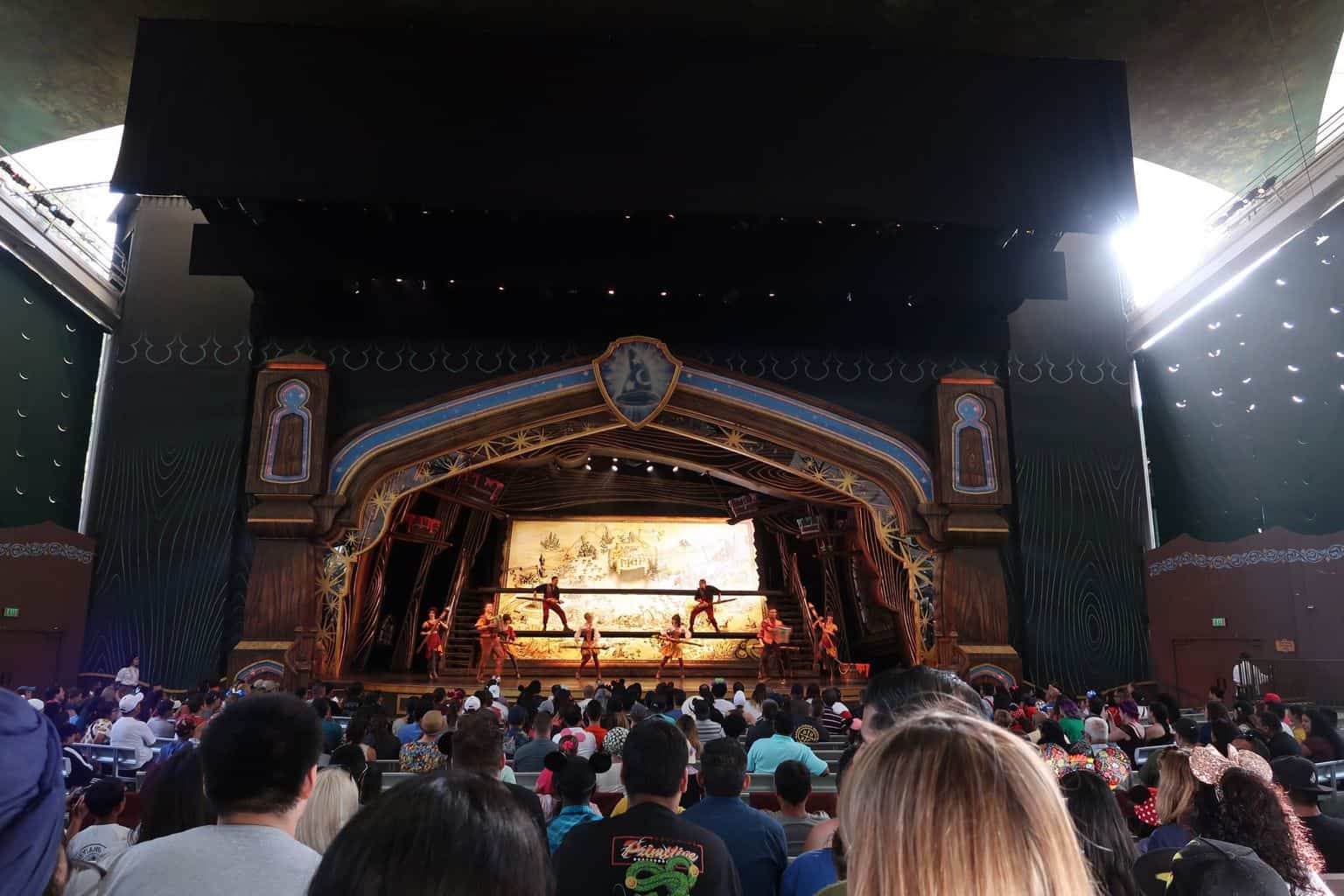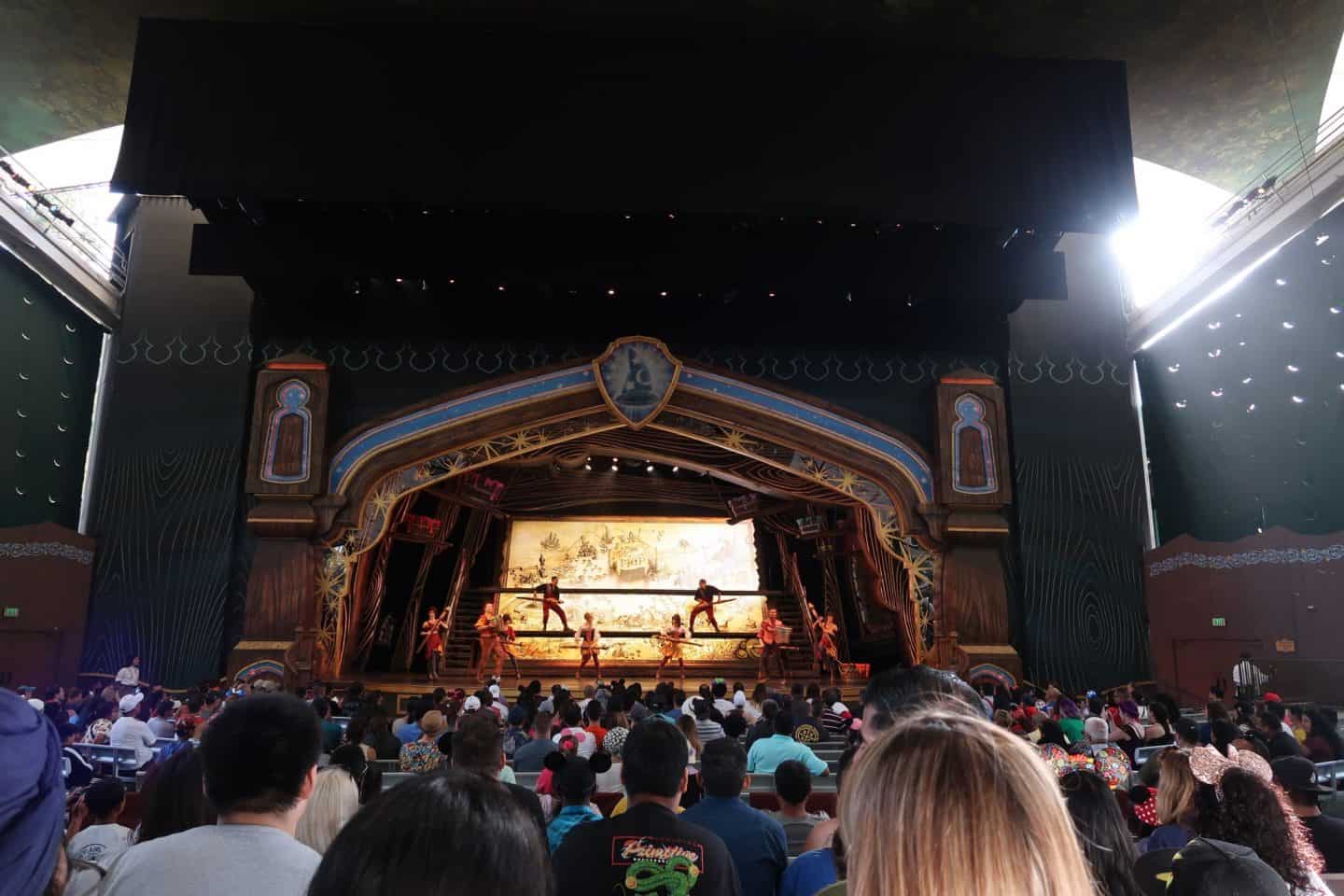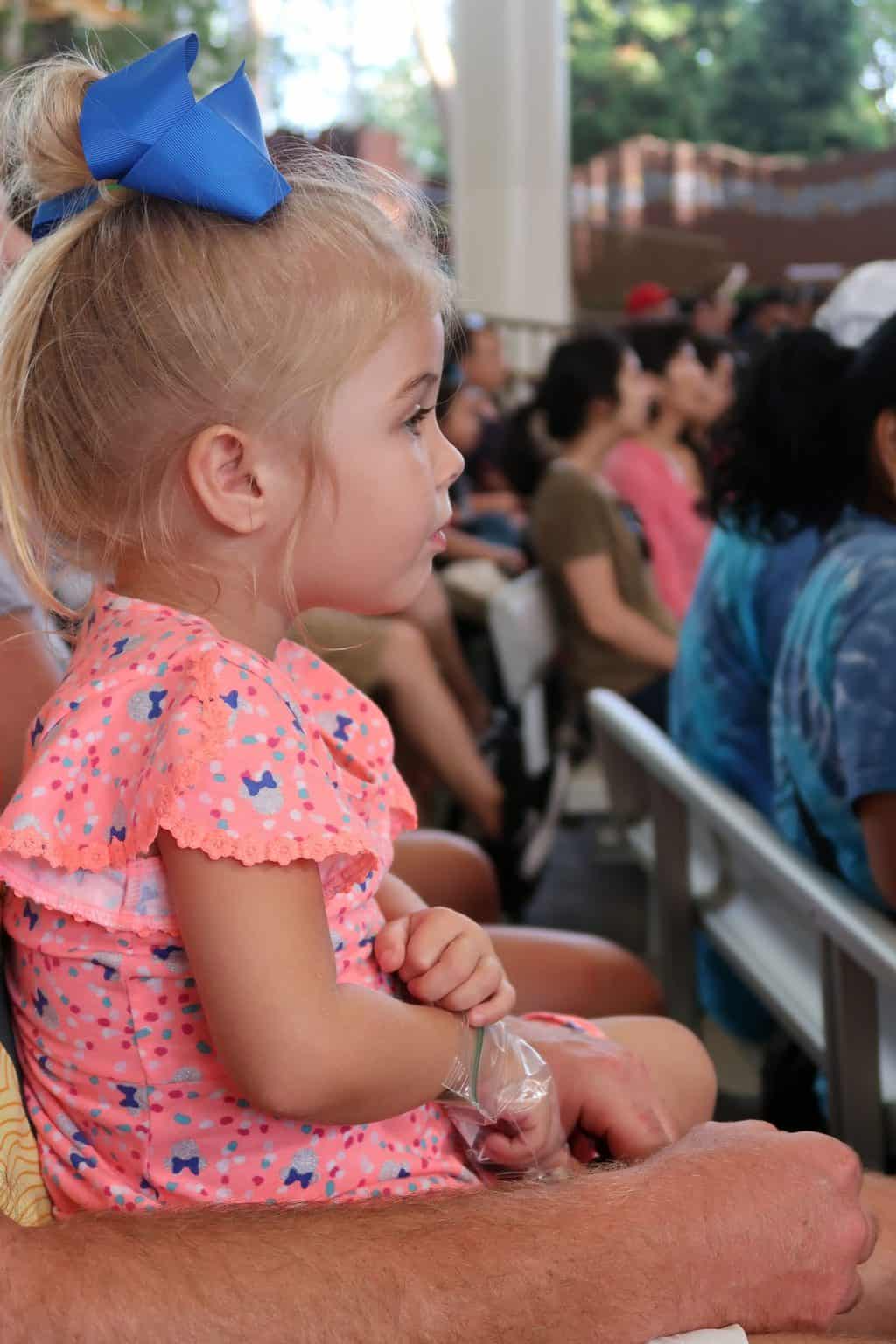 Getting to see Mickey and princesses is always a WIN!!!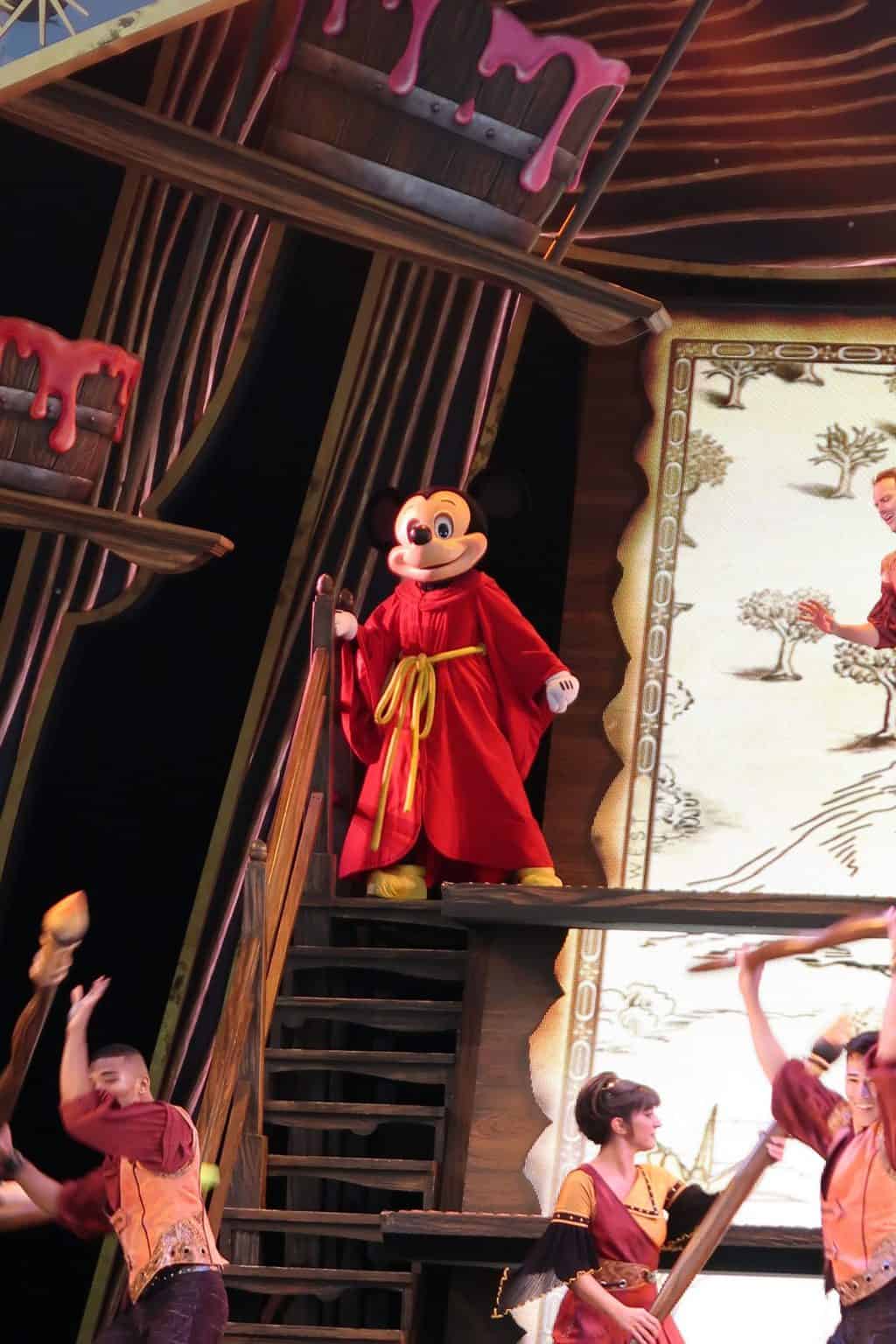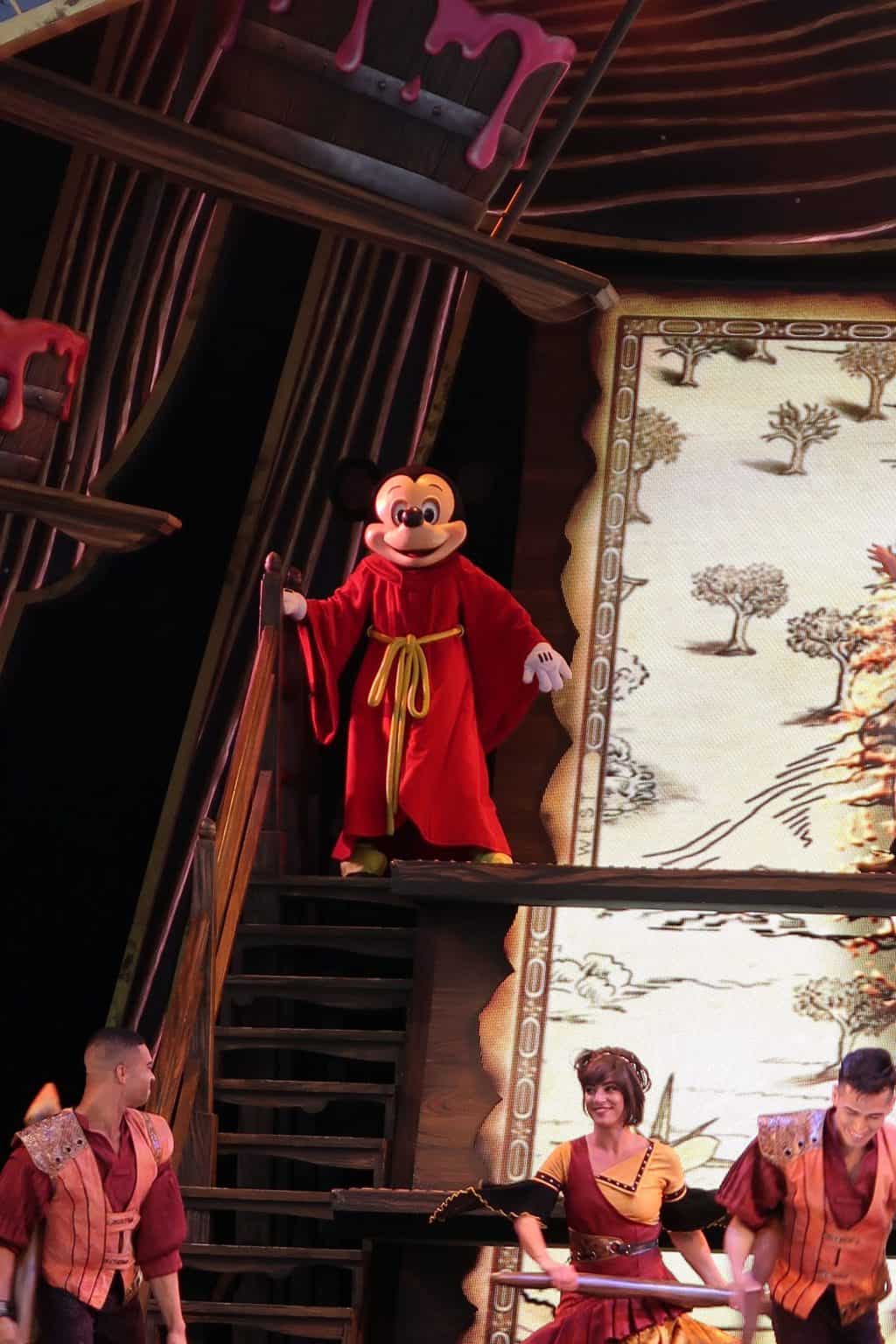 I took two videos during the show: video 1 (Mulan) and video 2 (Rapunzel)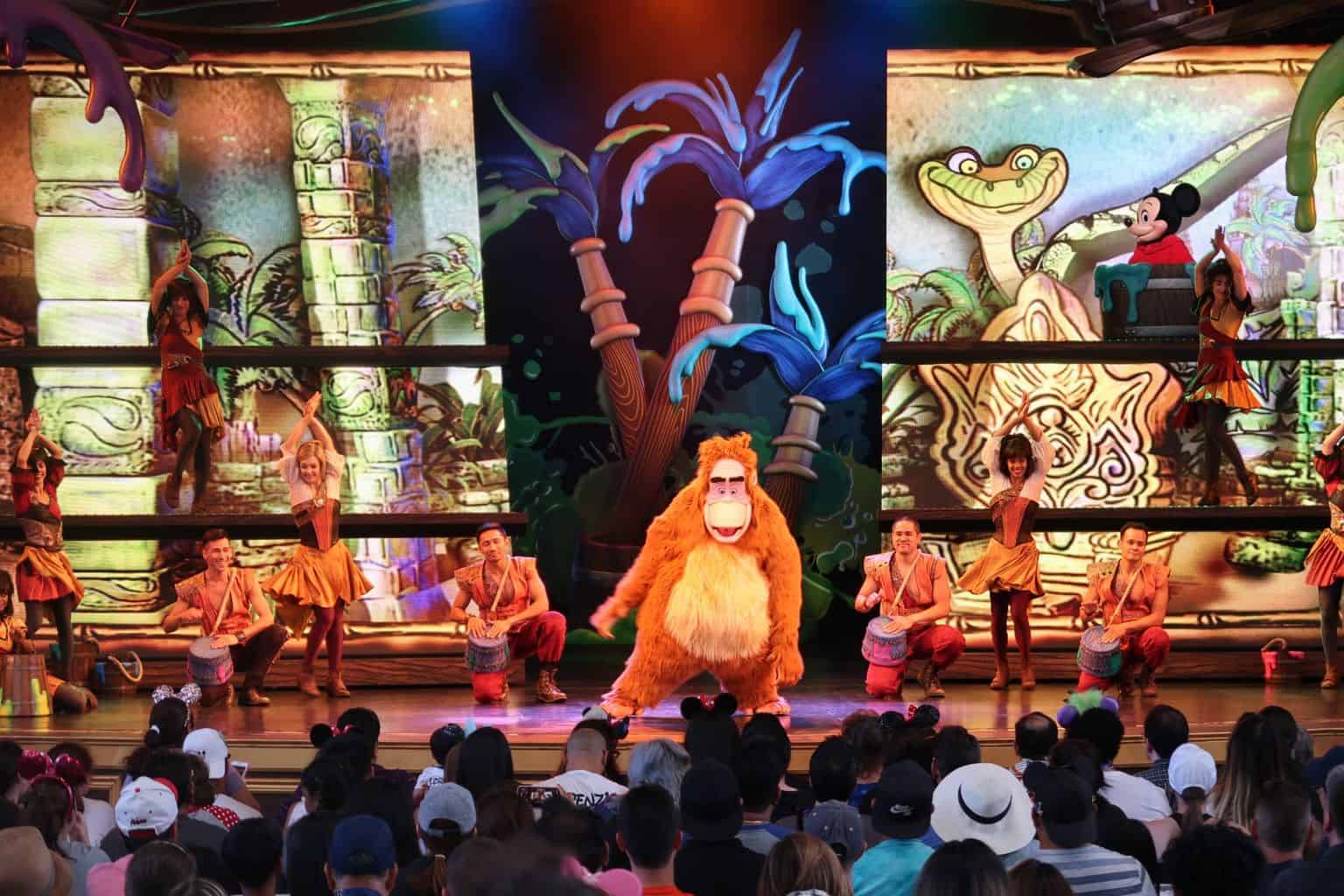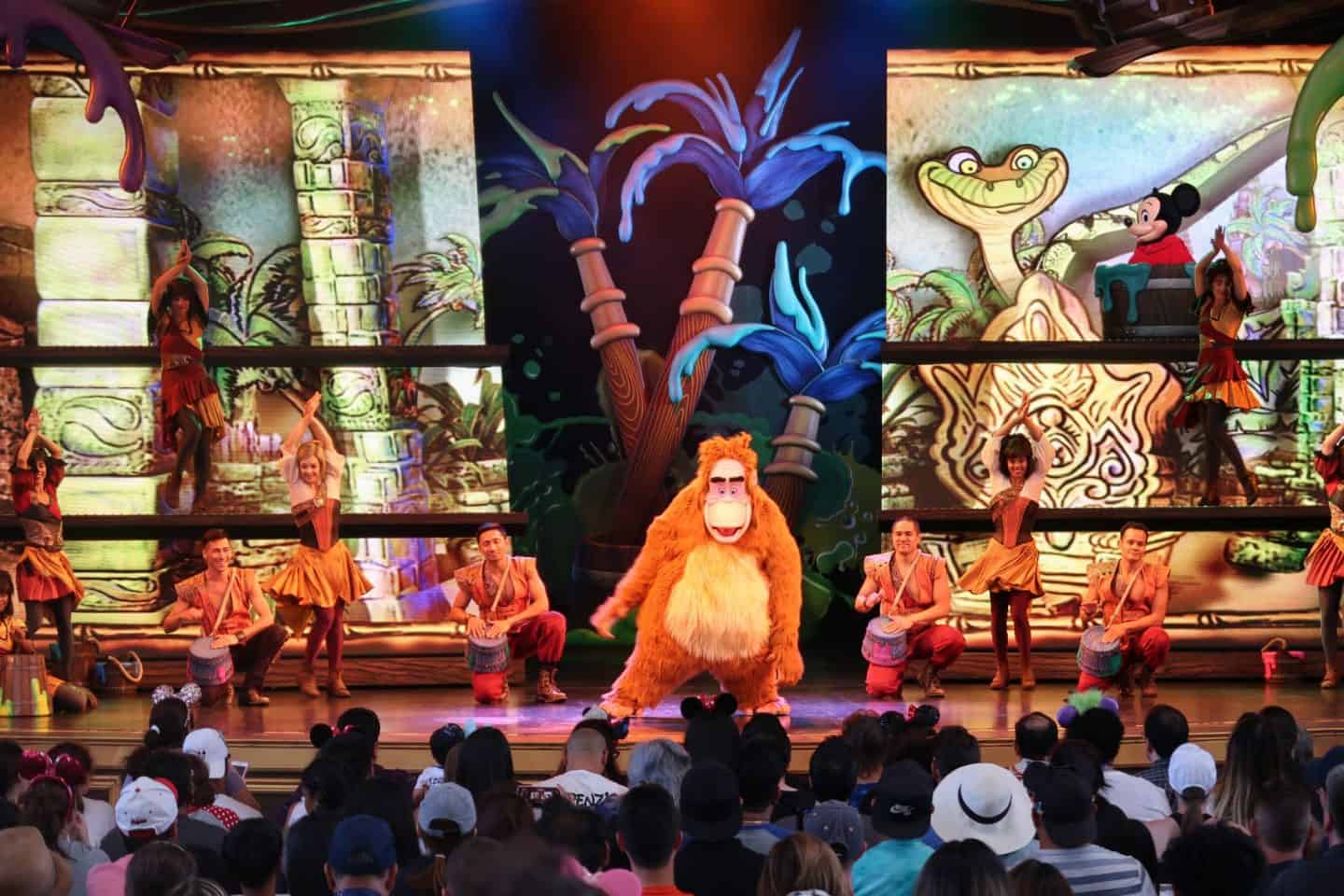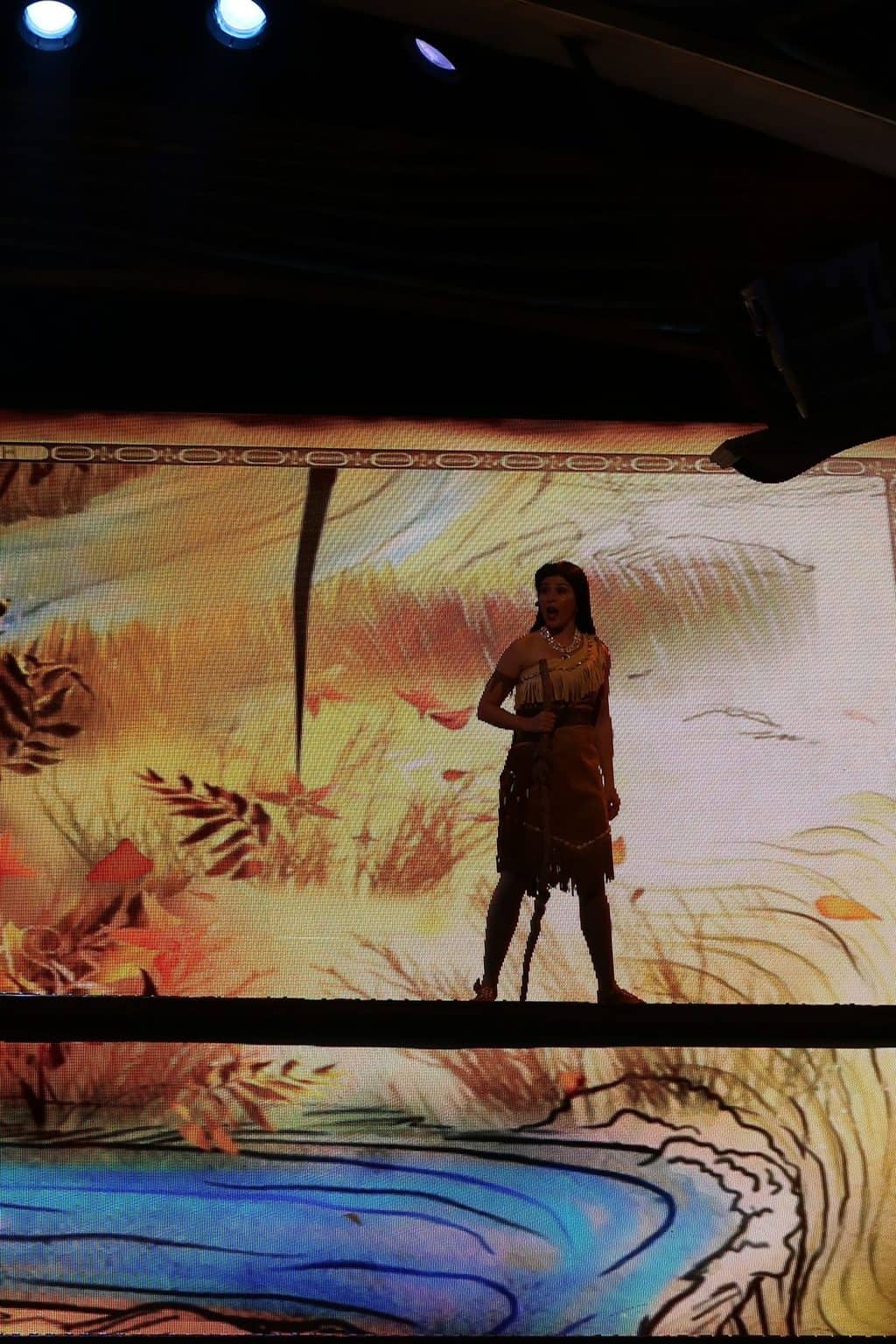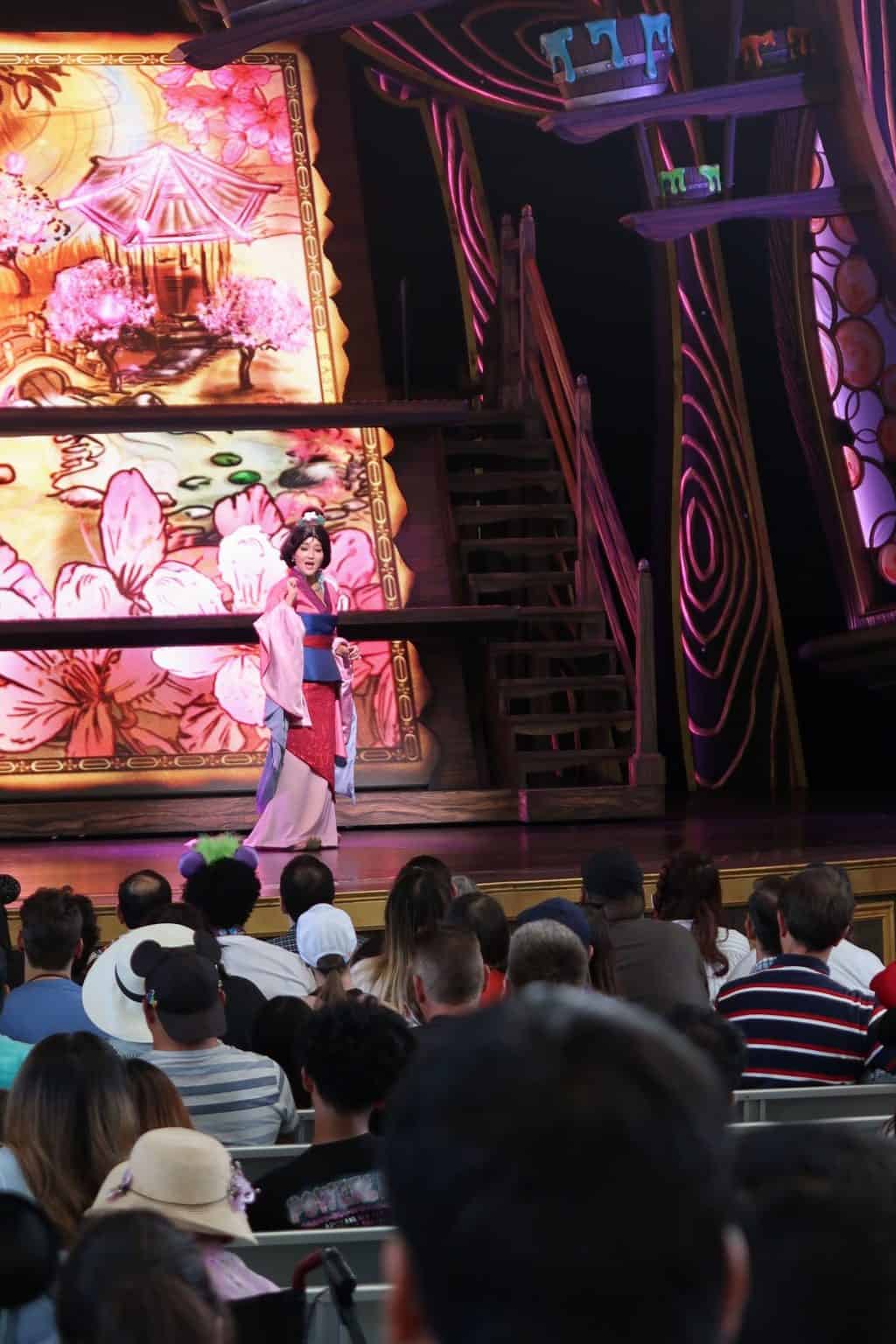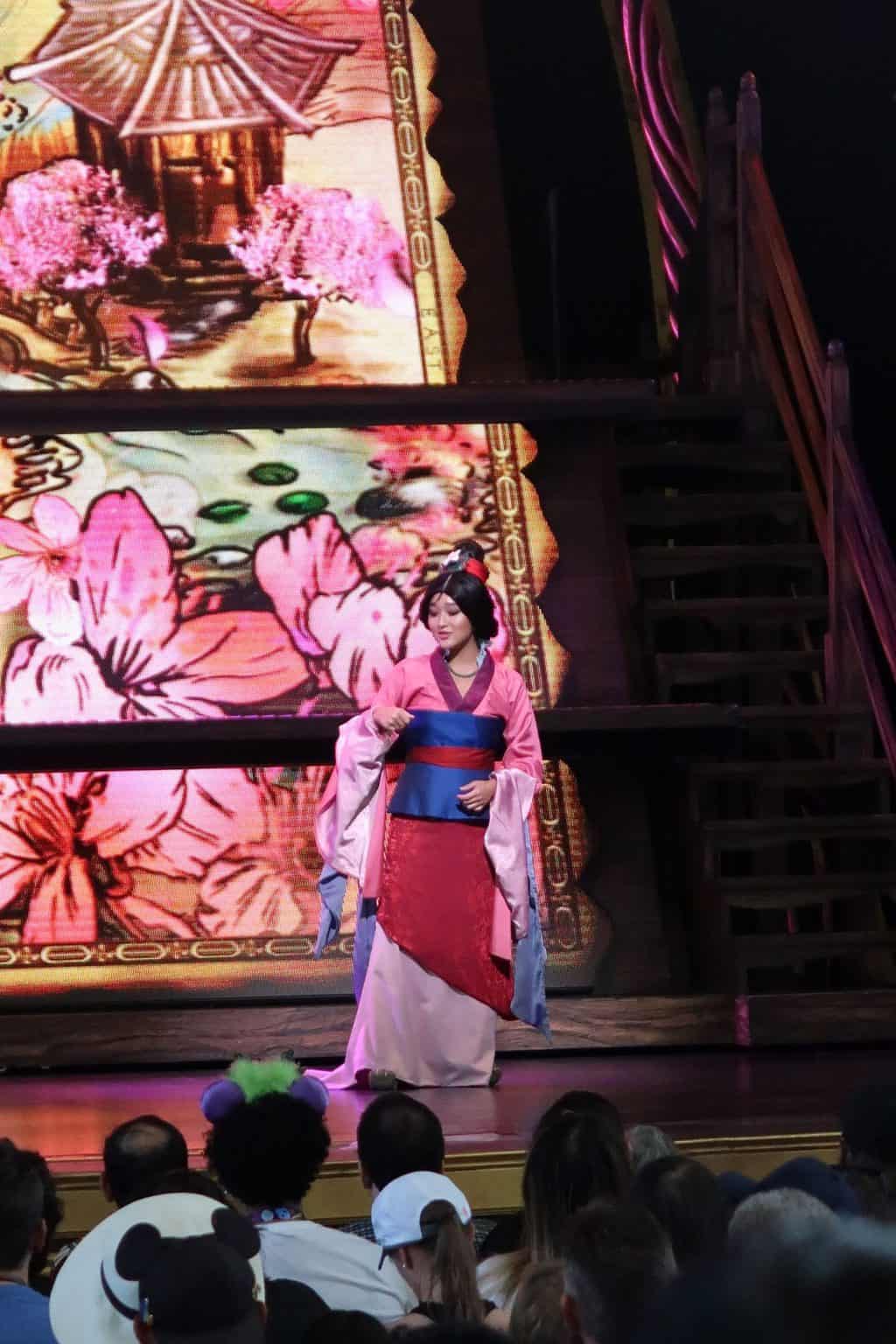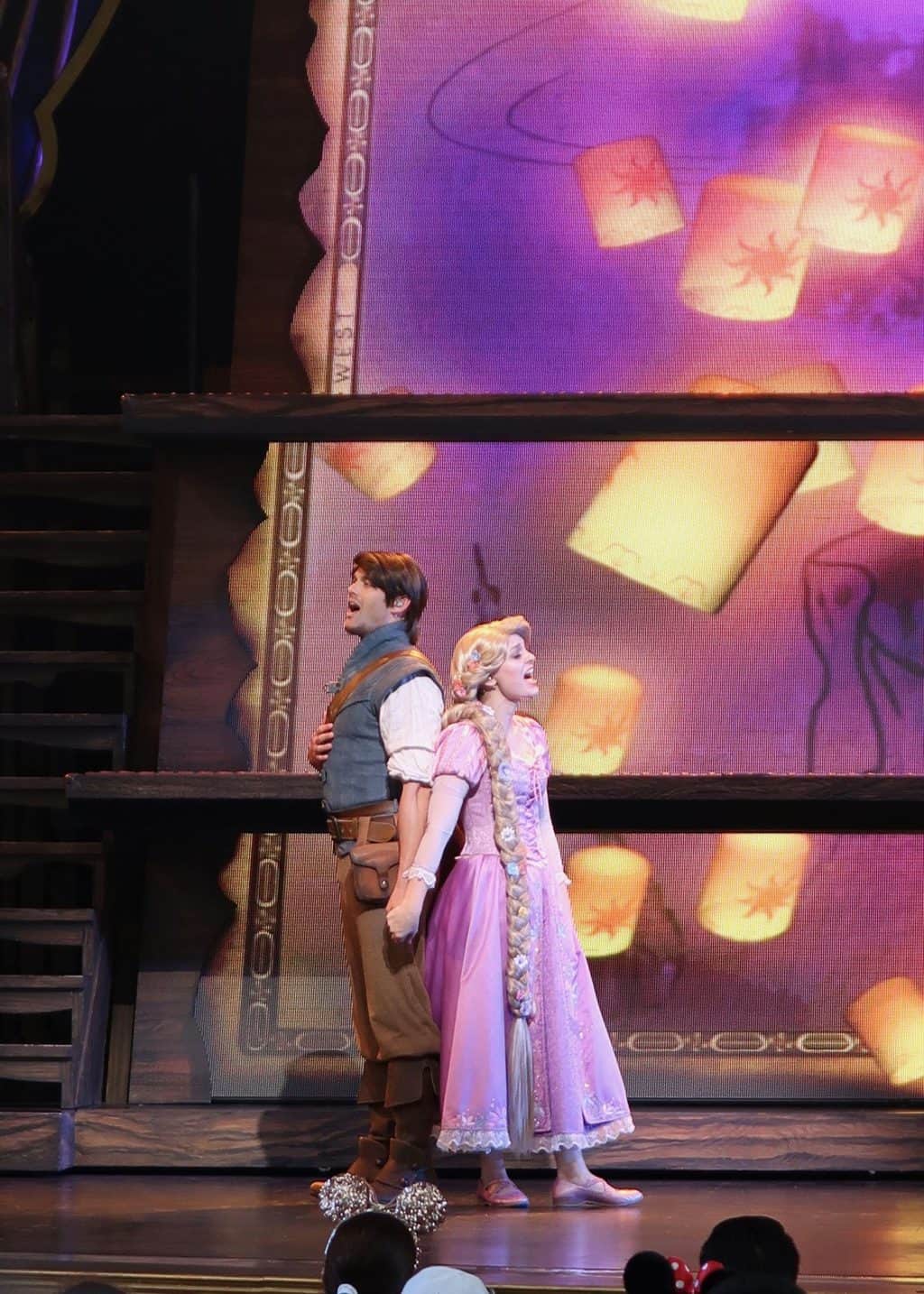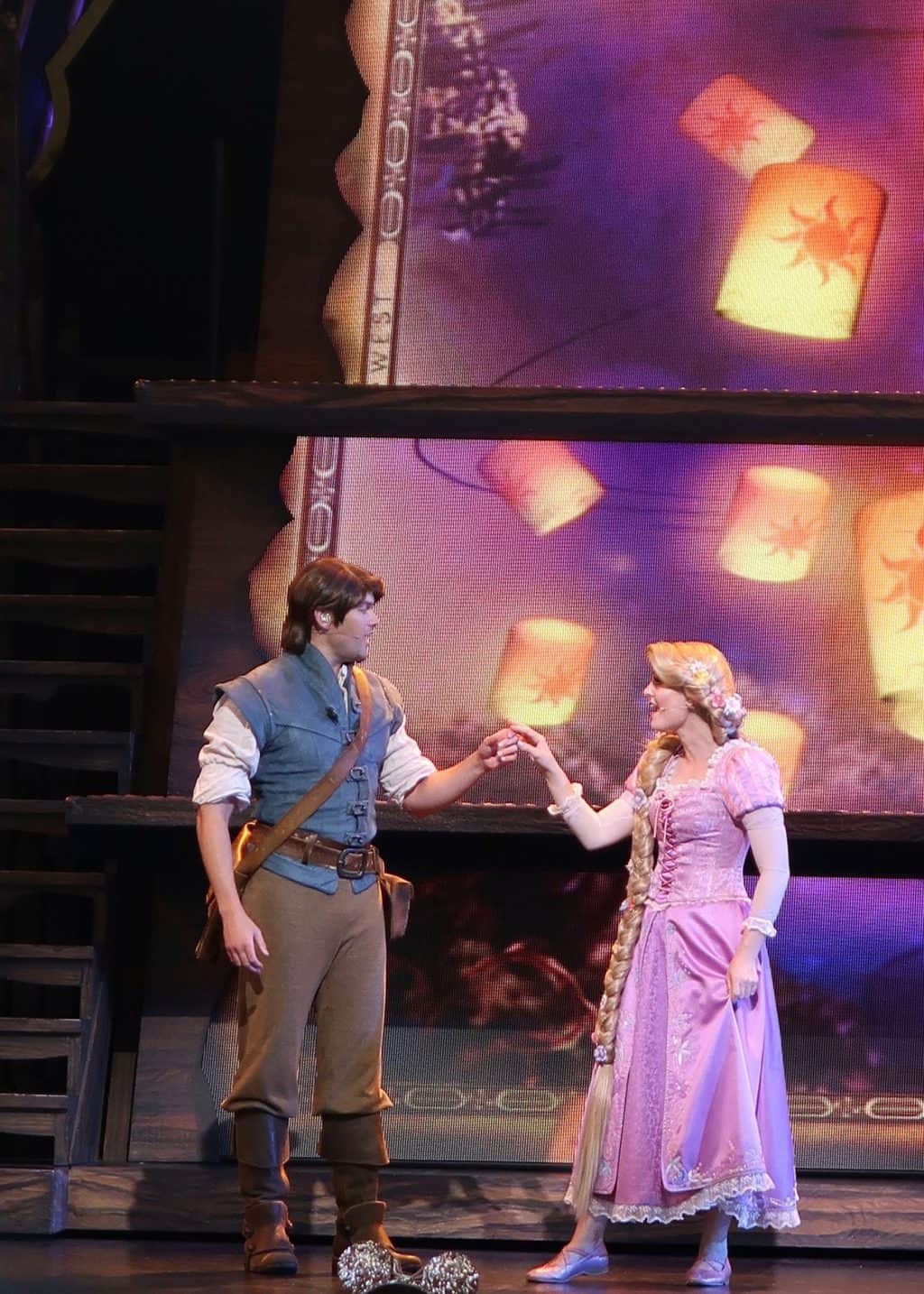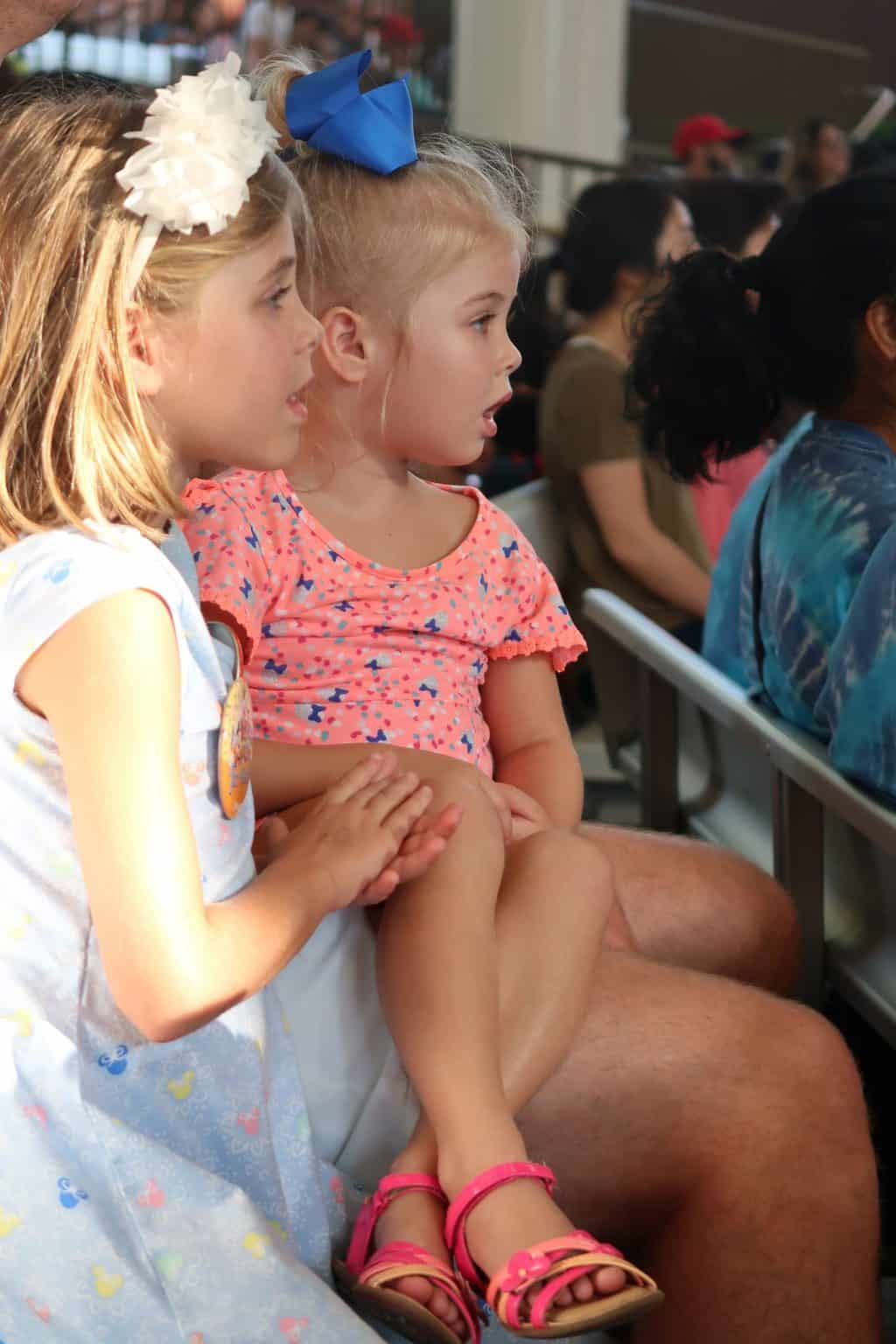 Made my heart ache for my baby boy who adores Stitch!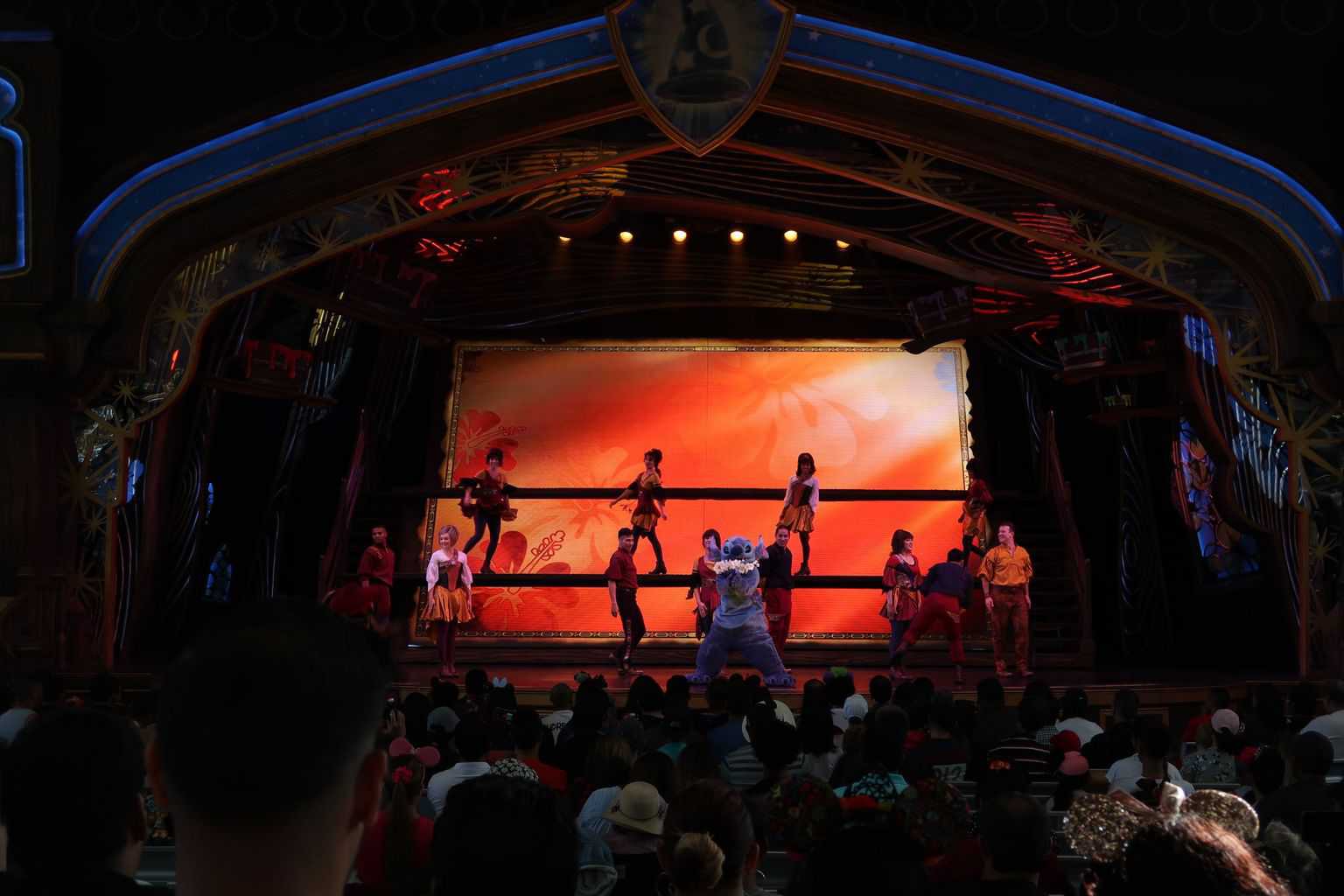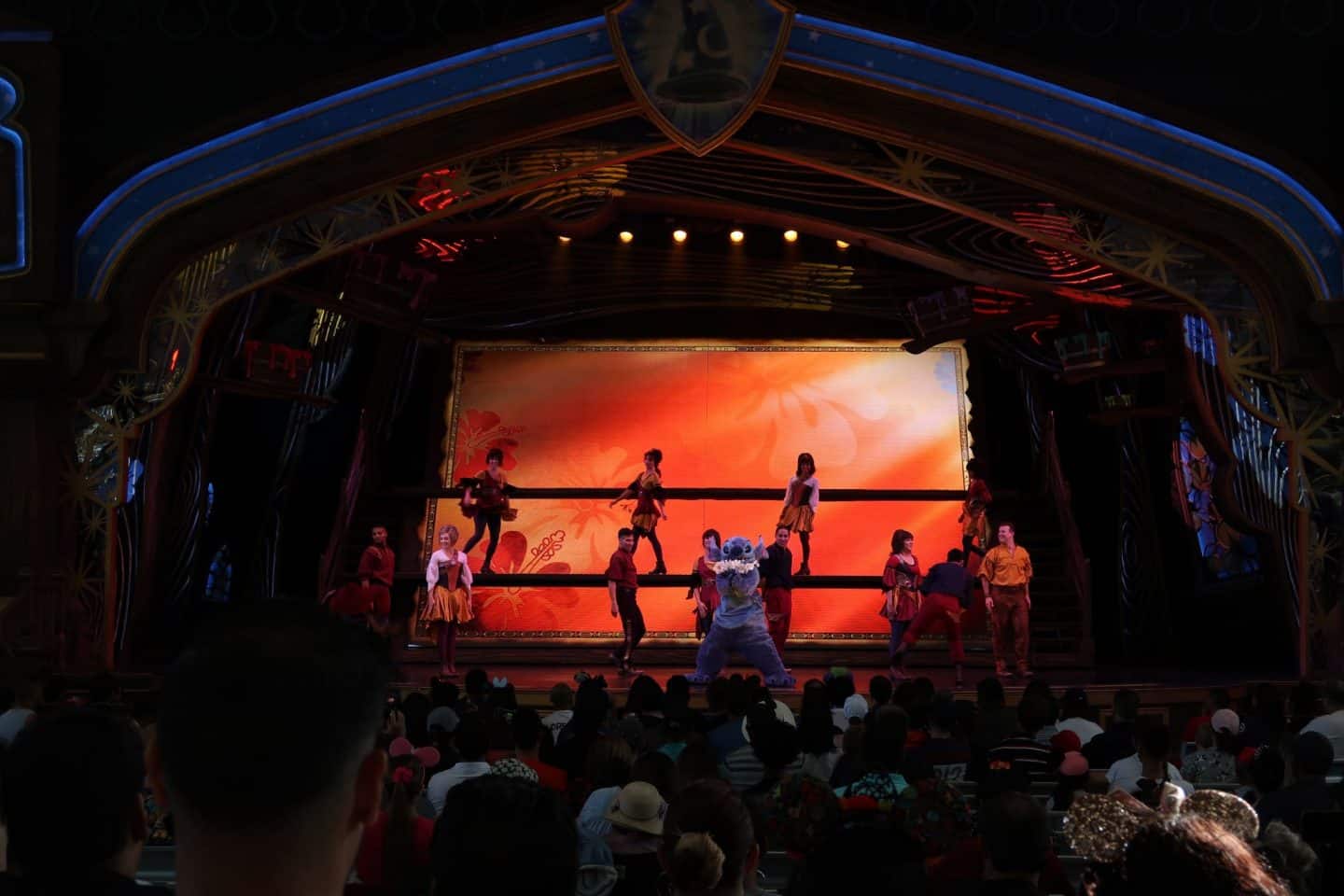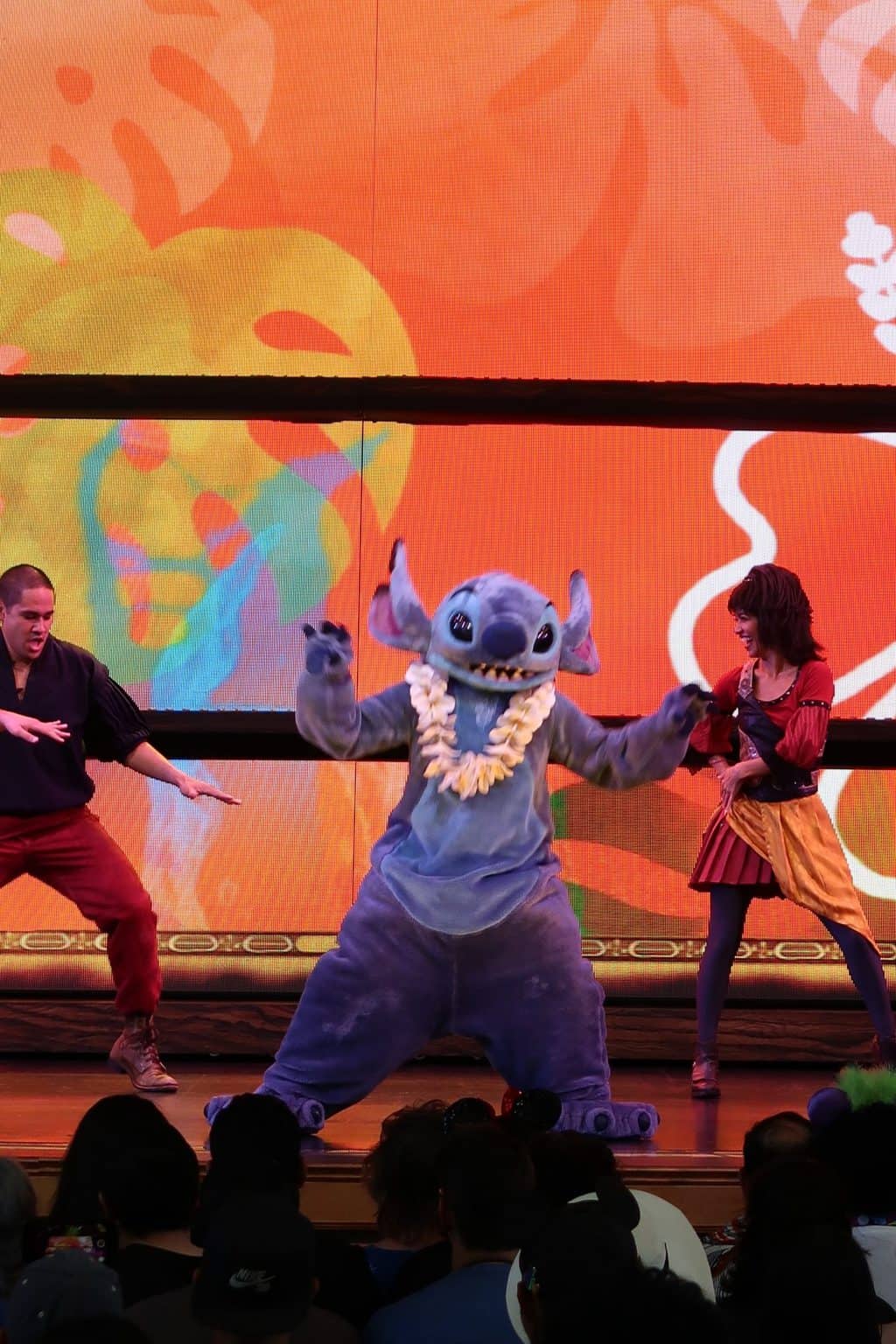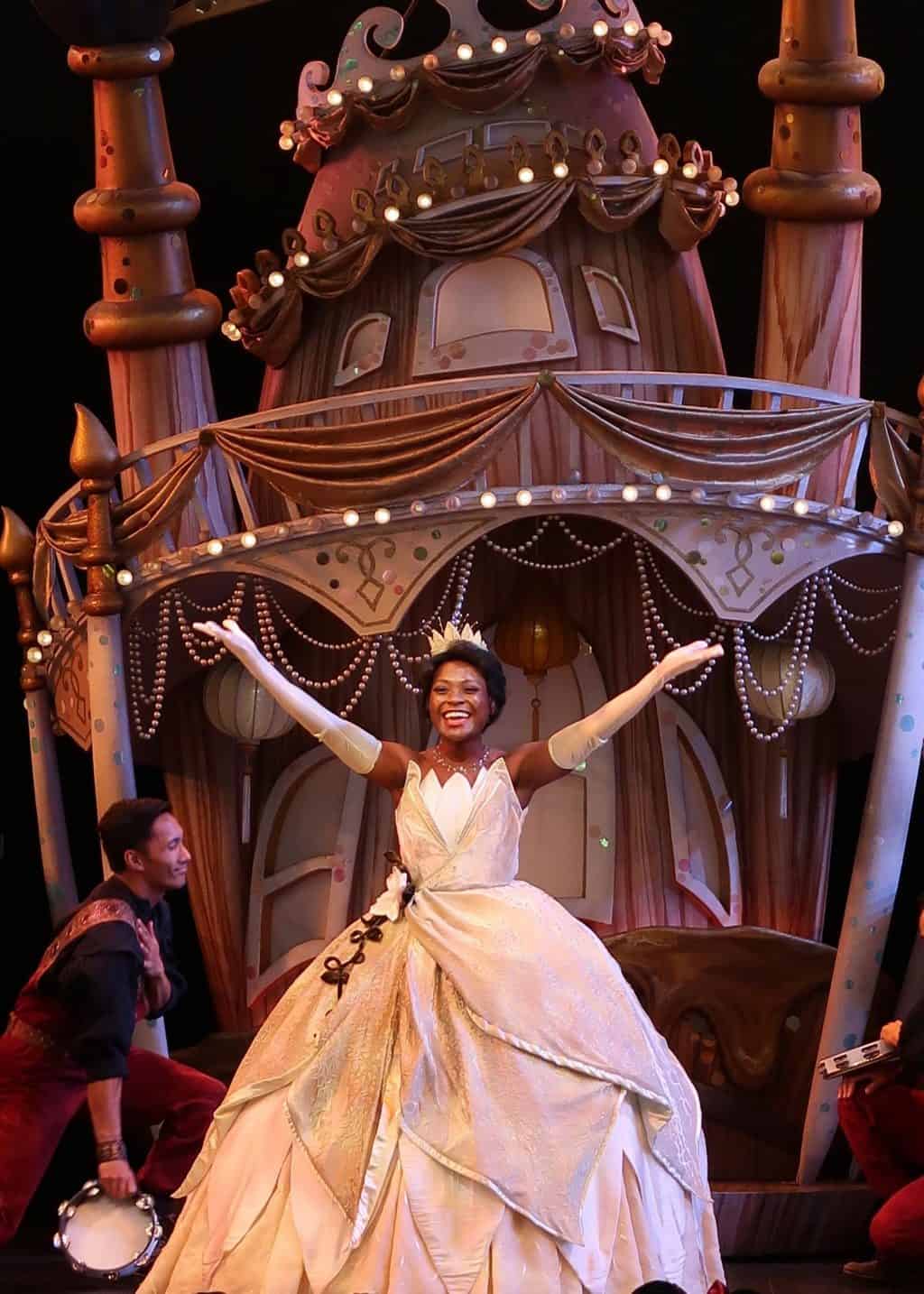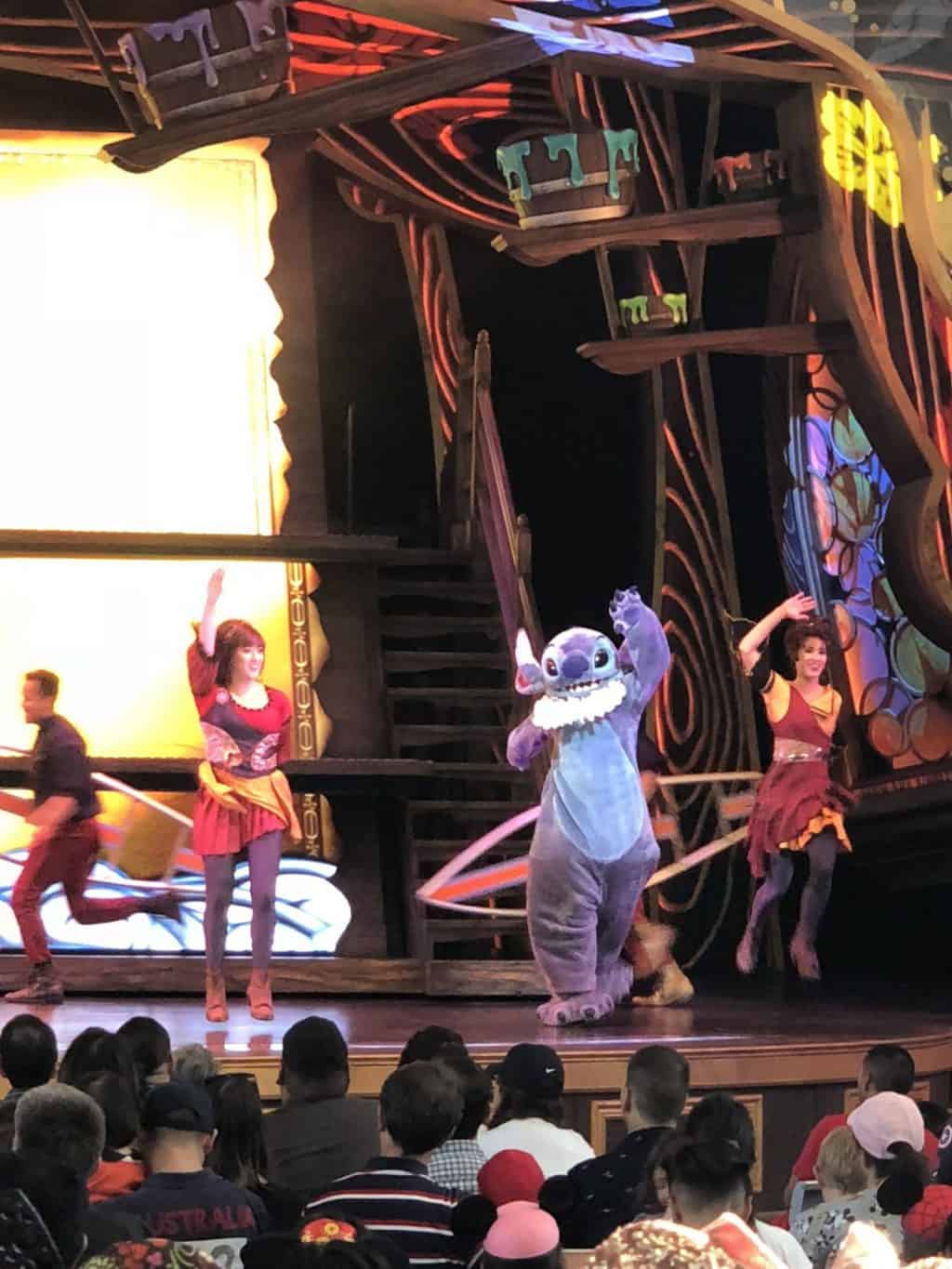 After the show we headed over to the Launch Pad at Disneyland. We've met our favorite Star Wars friends at Hollywood Studios SEVERAL times and the meet and greets are different at Disneyland. Out of all the things I was excited about I have to say that getting to meet Darth Vader and Rey were up there on my excitement list because it's something we'd never be able to do at home and something I was able to keep a secret from the kids so they were surprised and just SO EXCITED about it.
Whenever we meet Kylo Ren I always refer to him as "Ben" and Britt is totally into Anakin so we called Darth Vader his real name too 😉 Except for Tess because she calls him DARK Vader 😉 Here's a video of their meet and greet.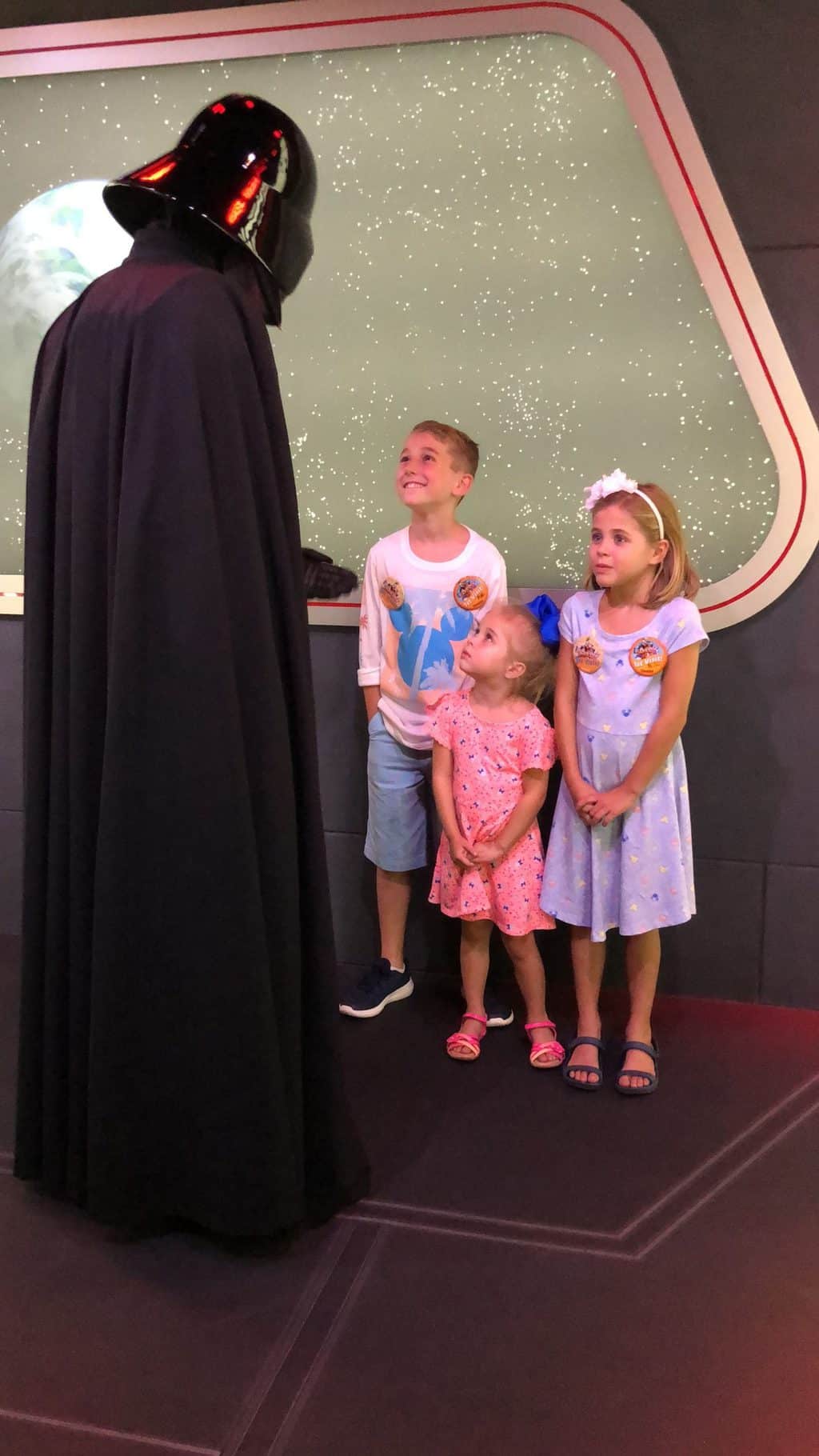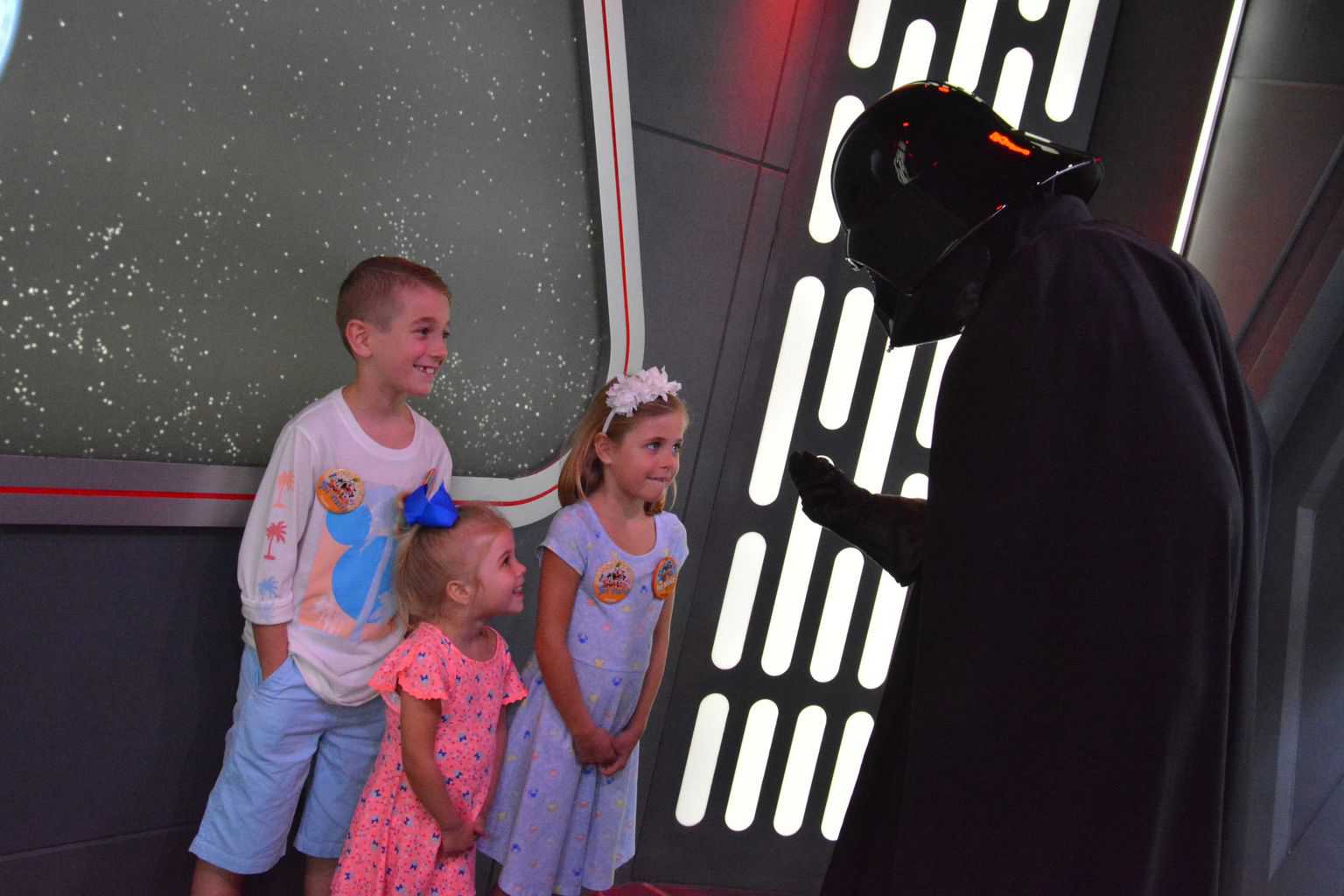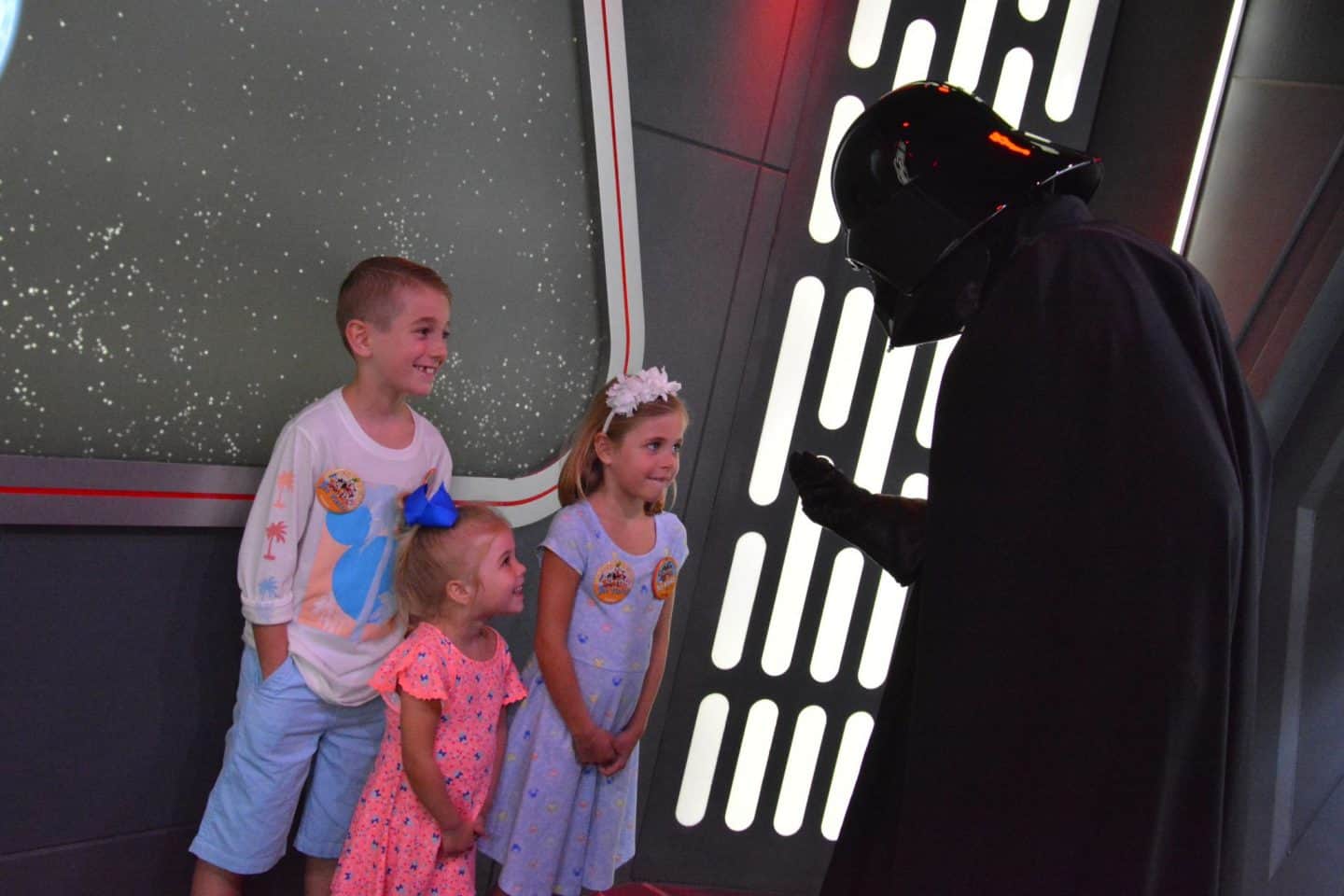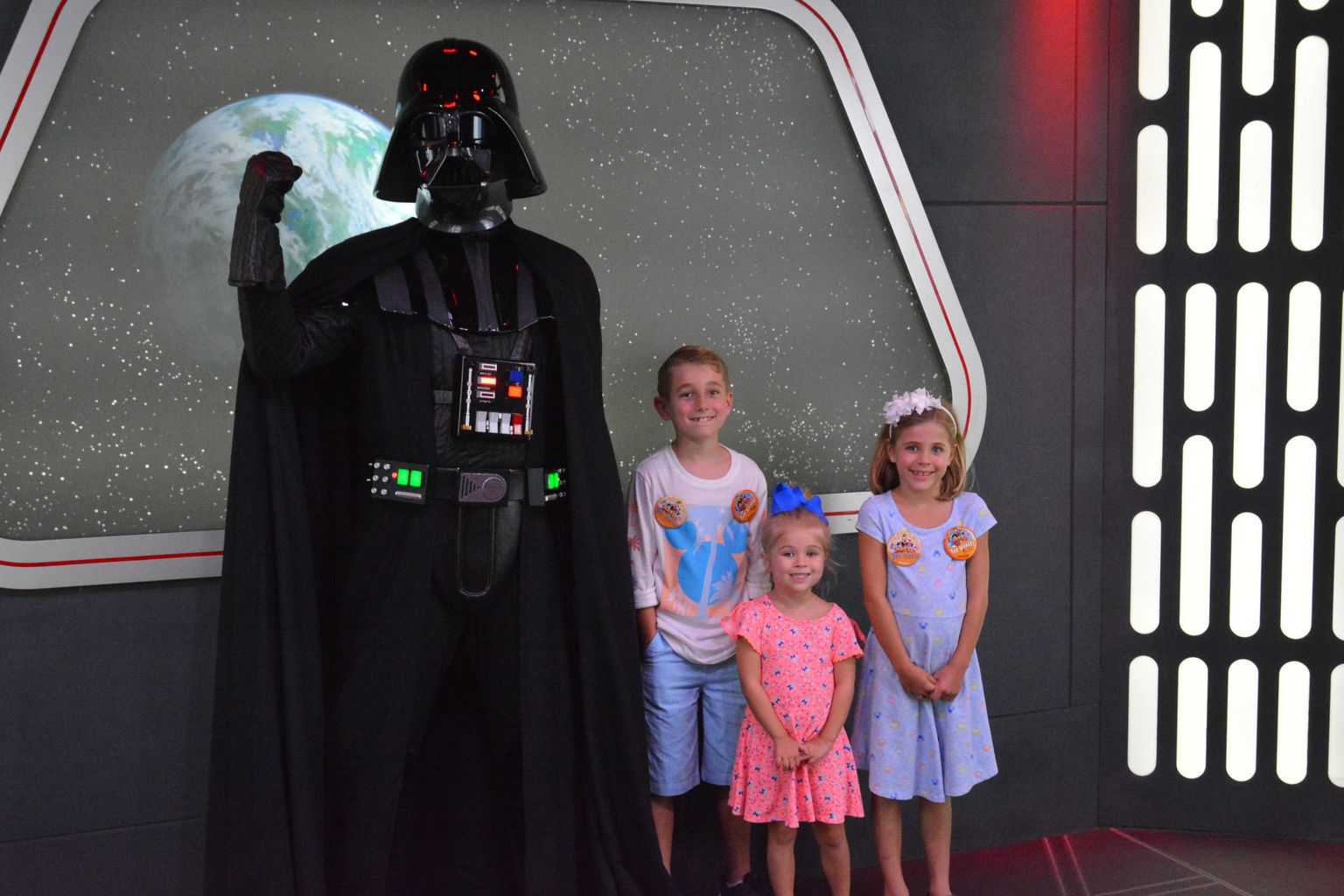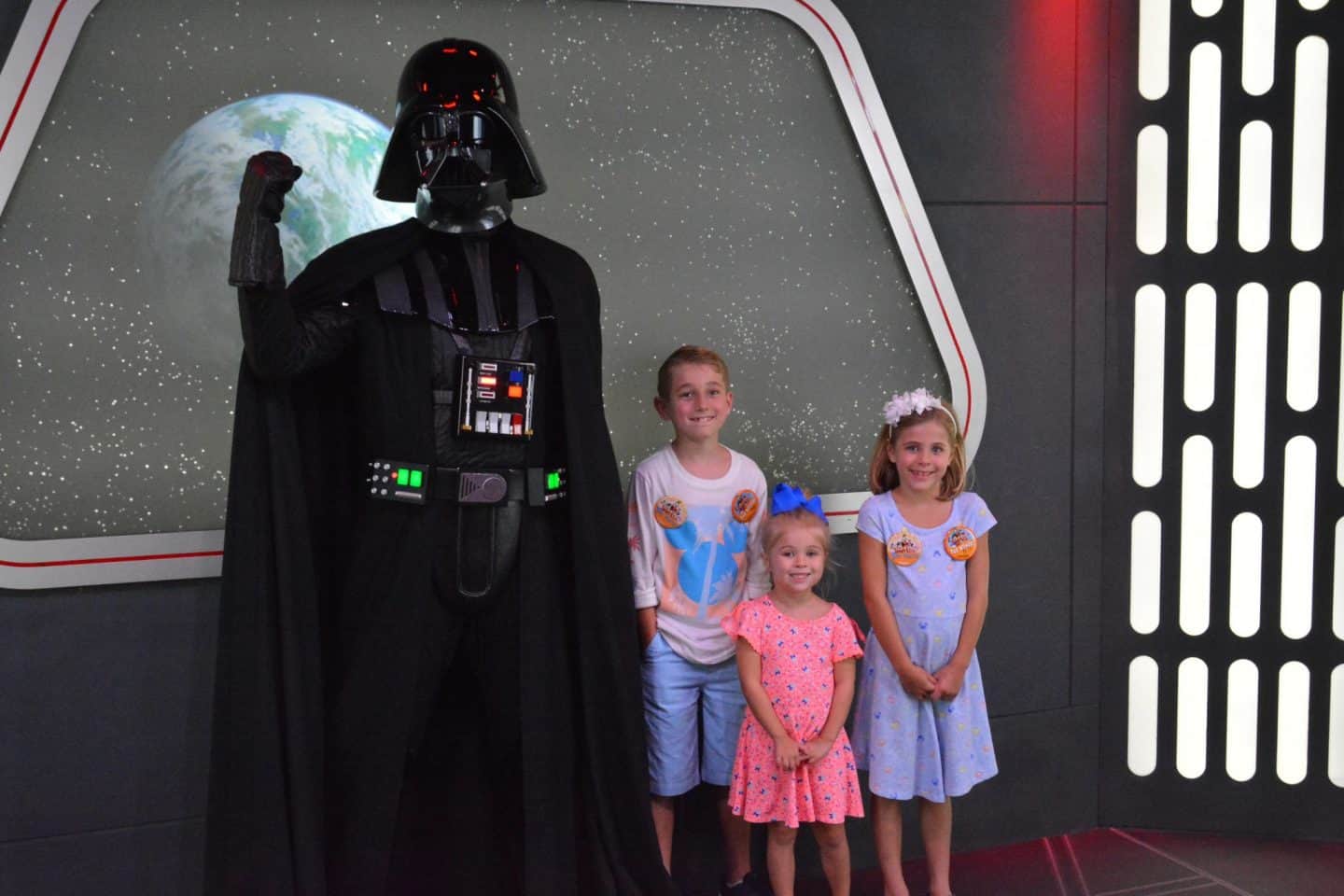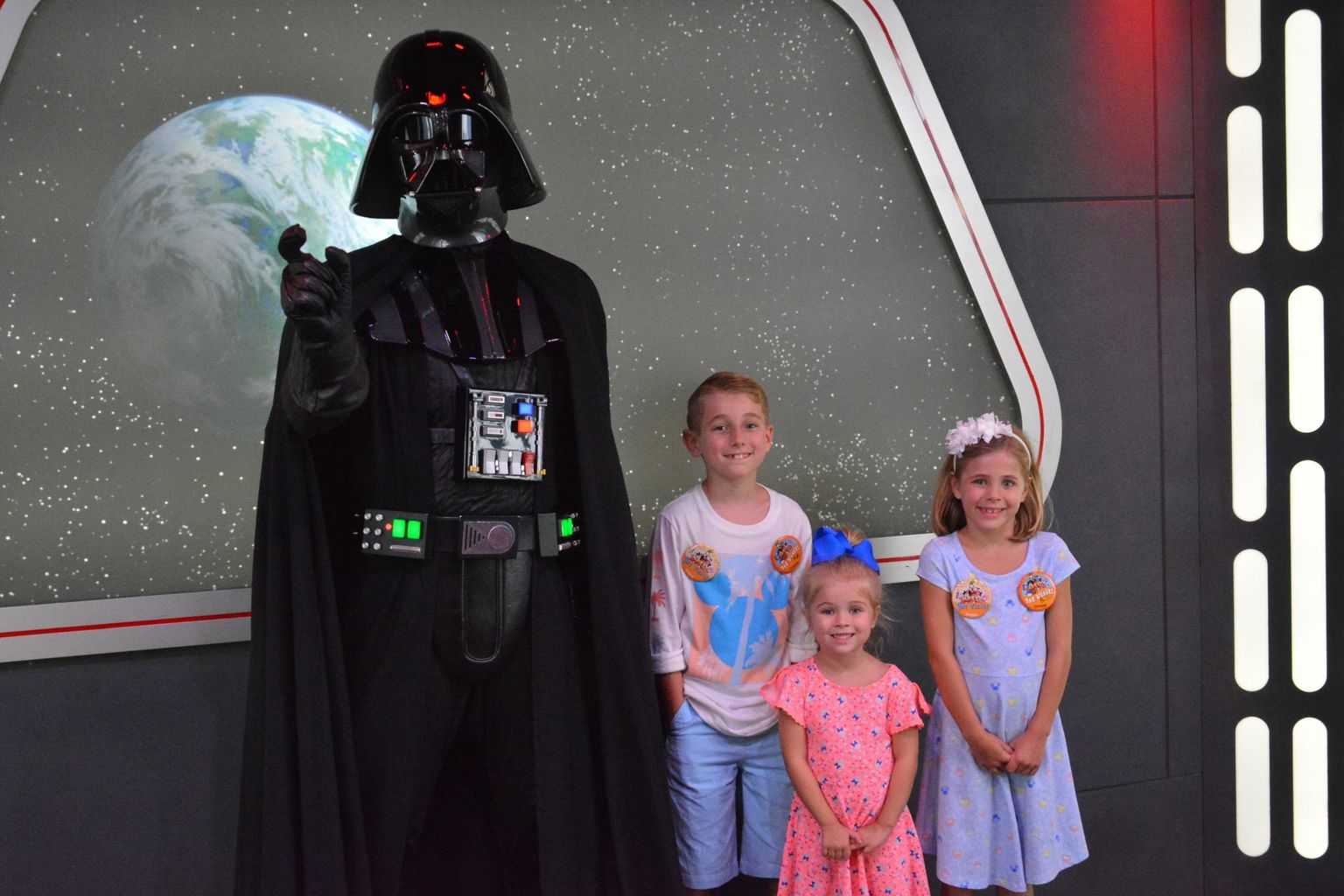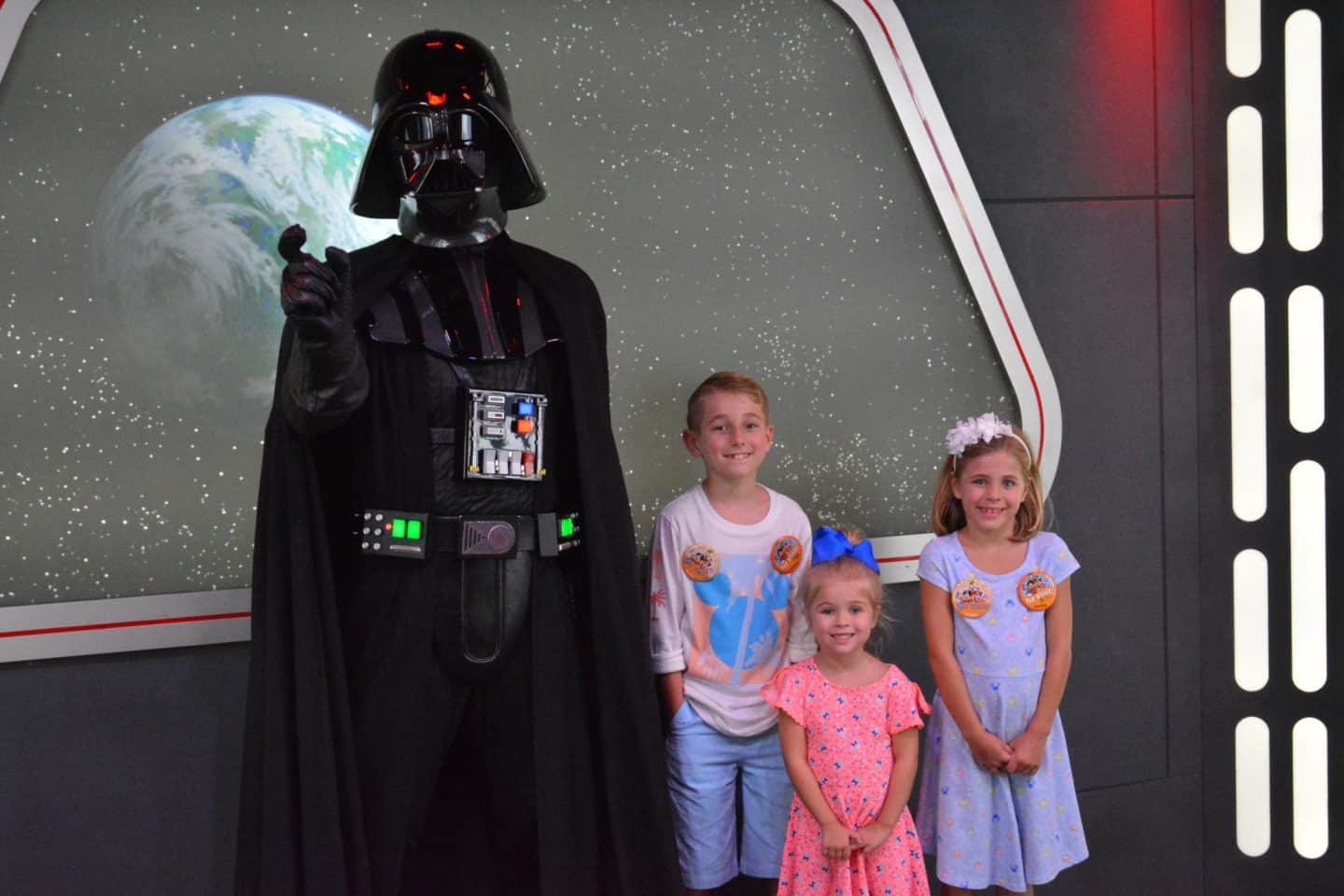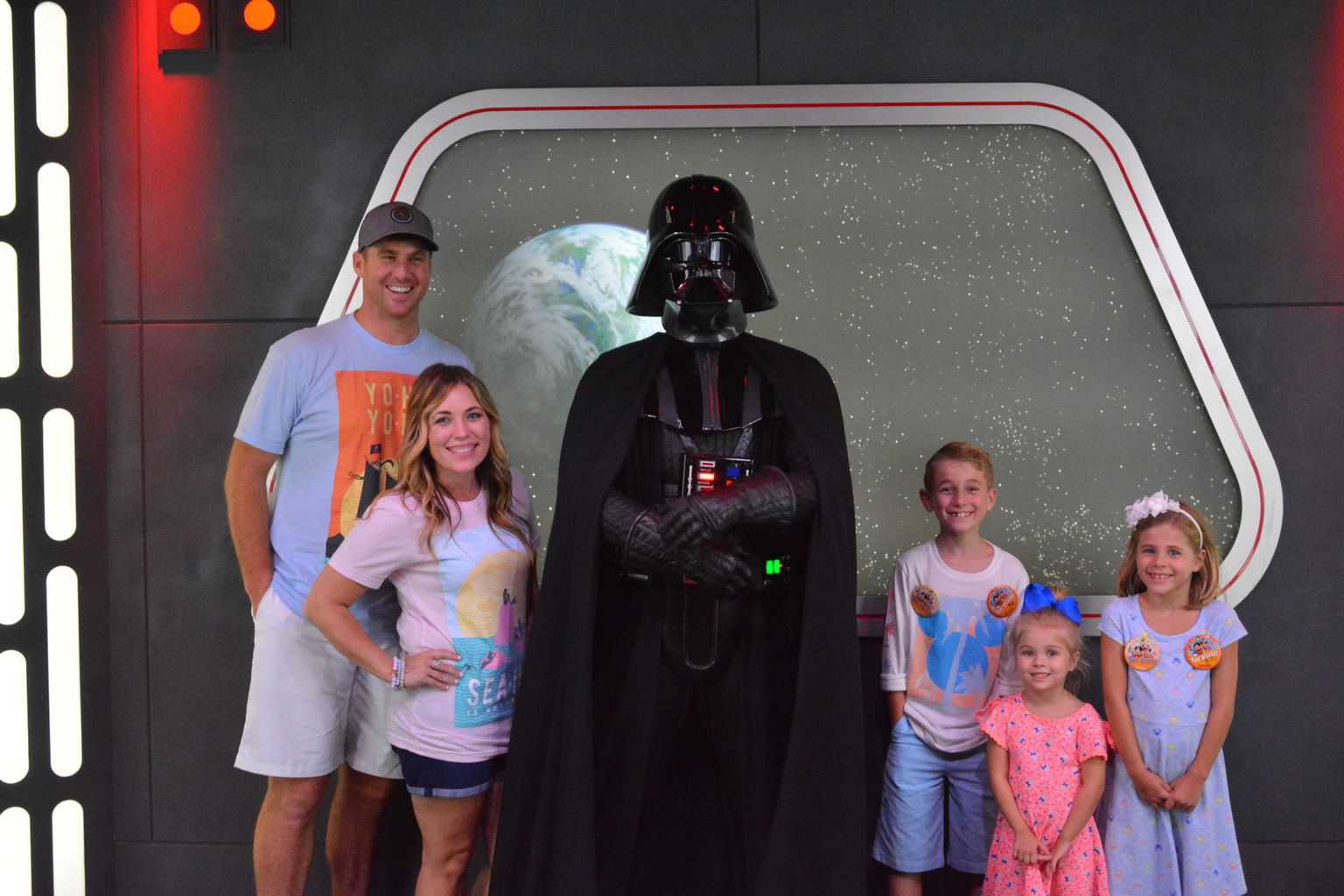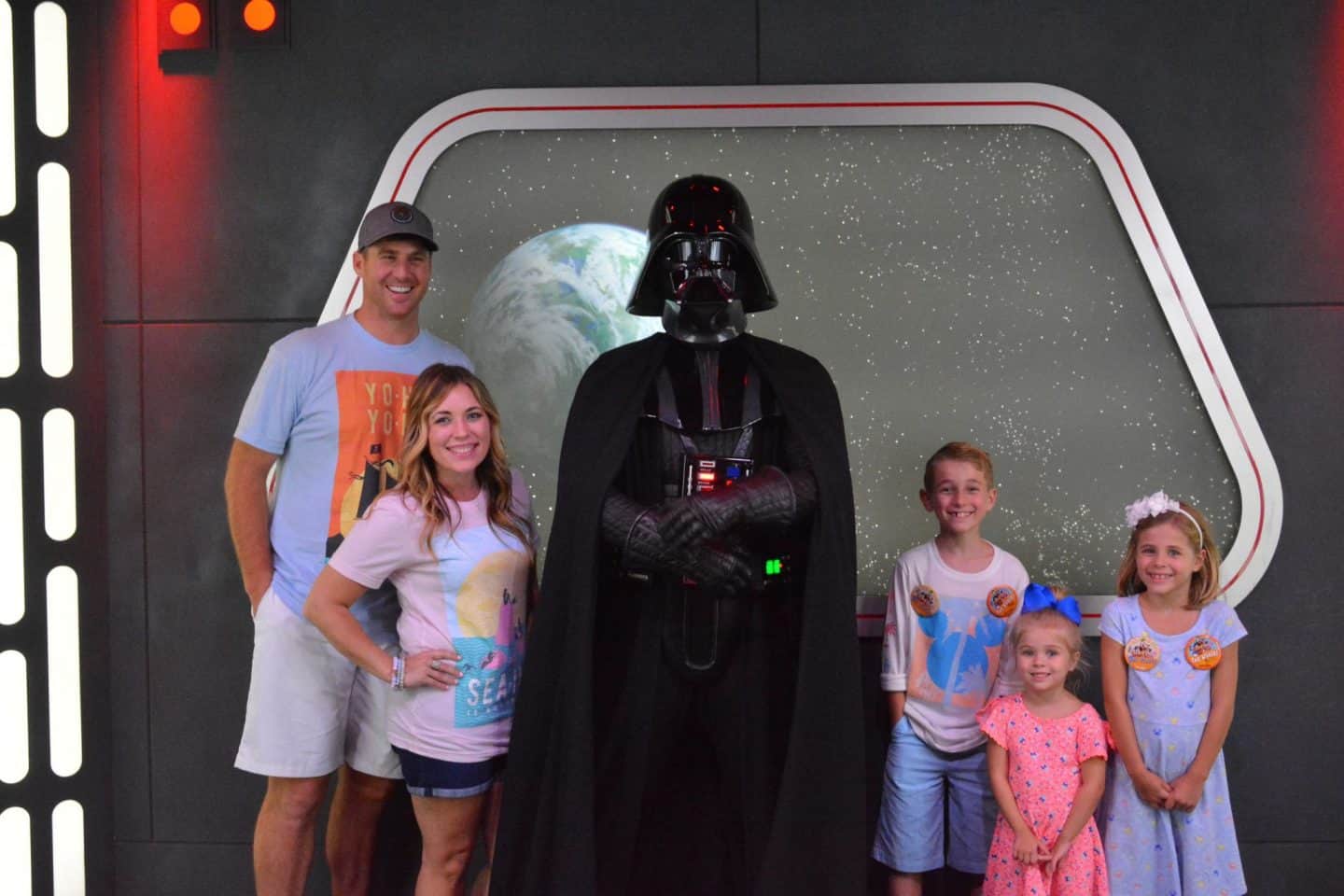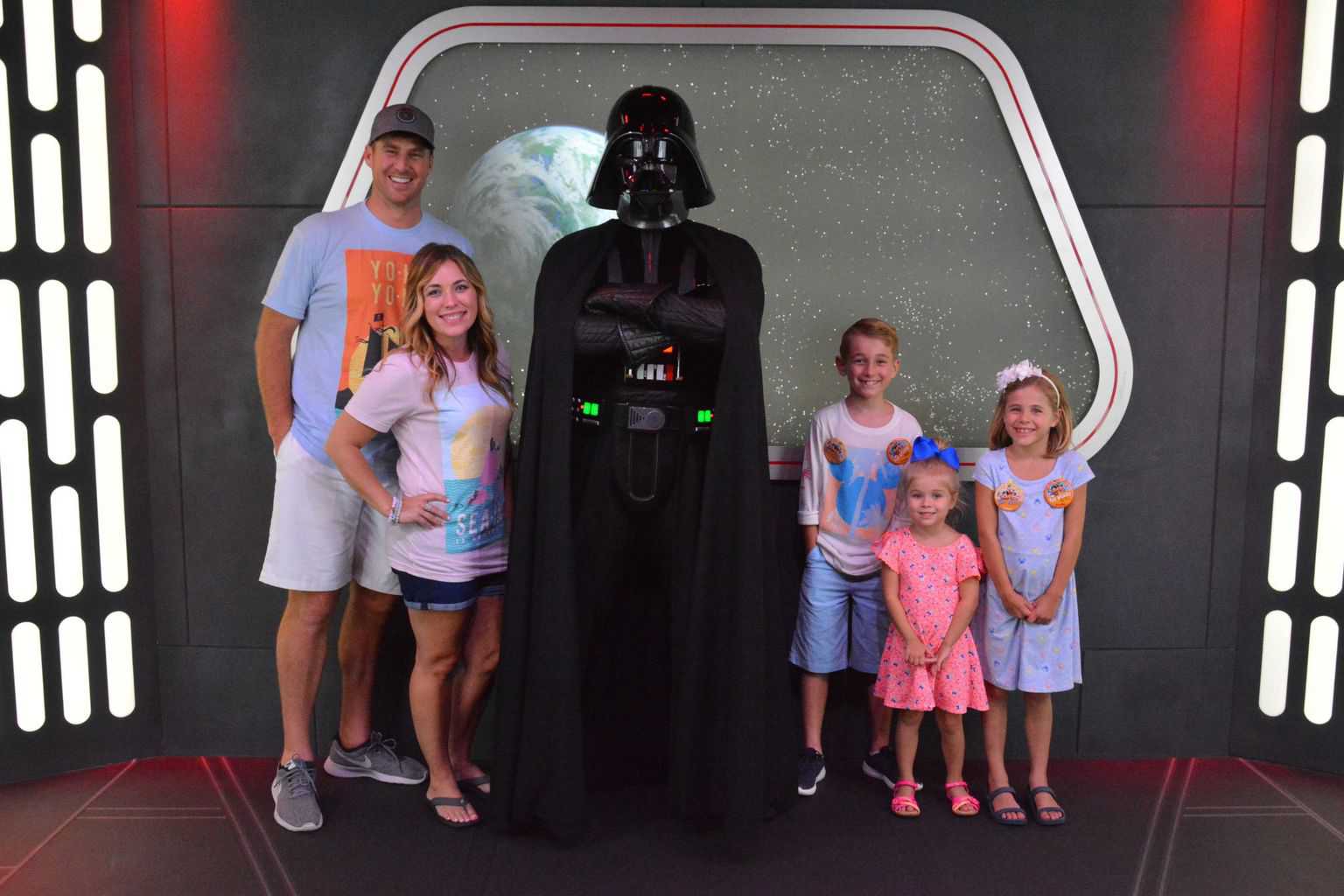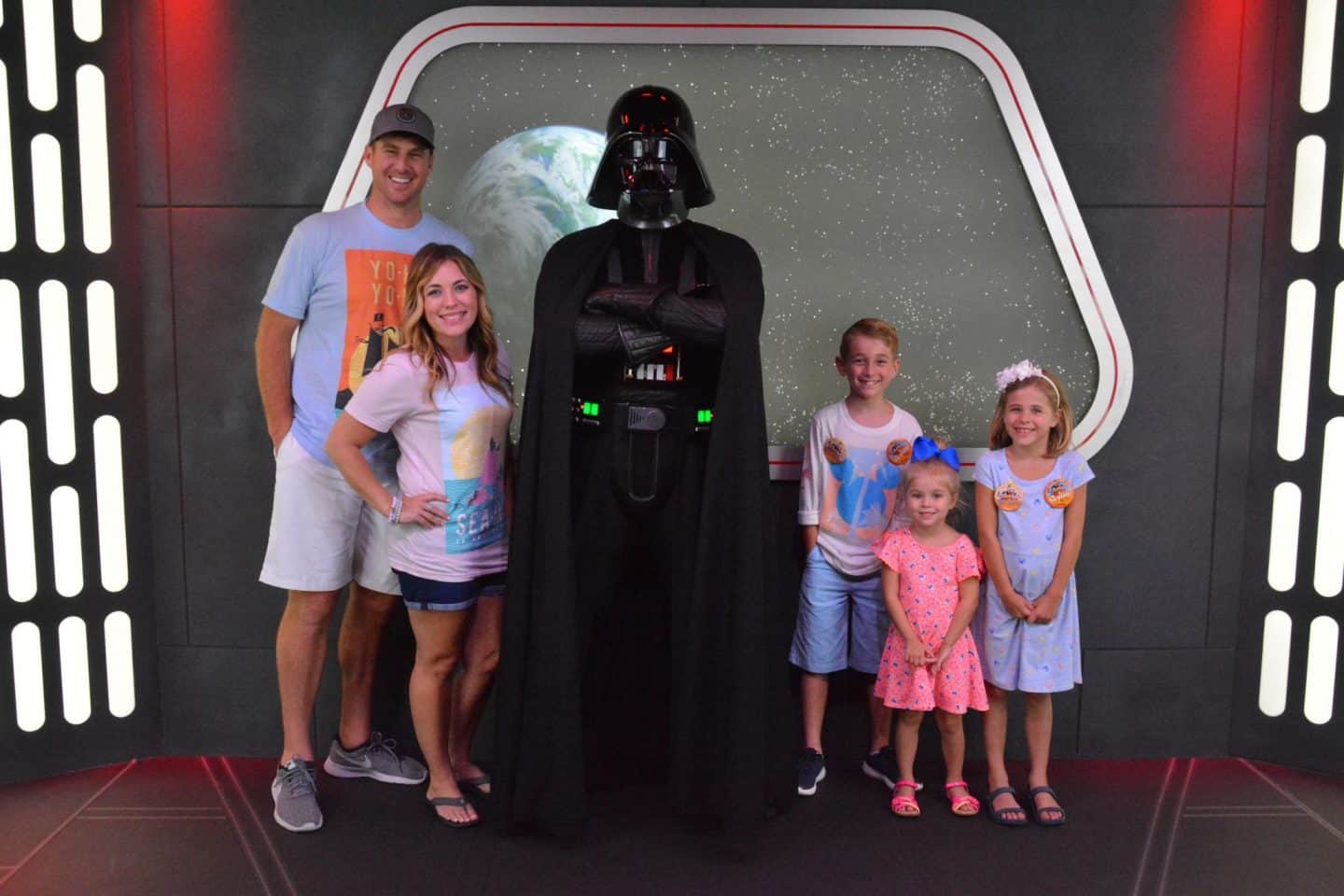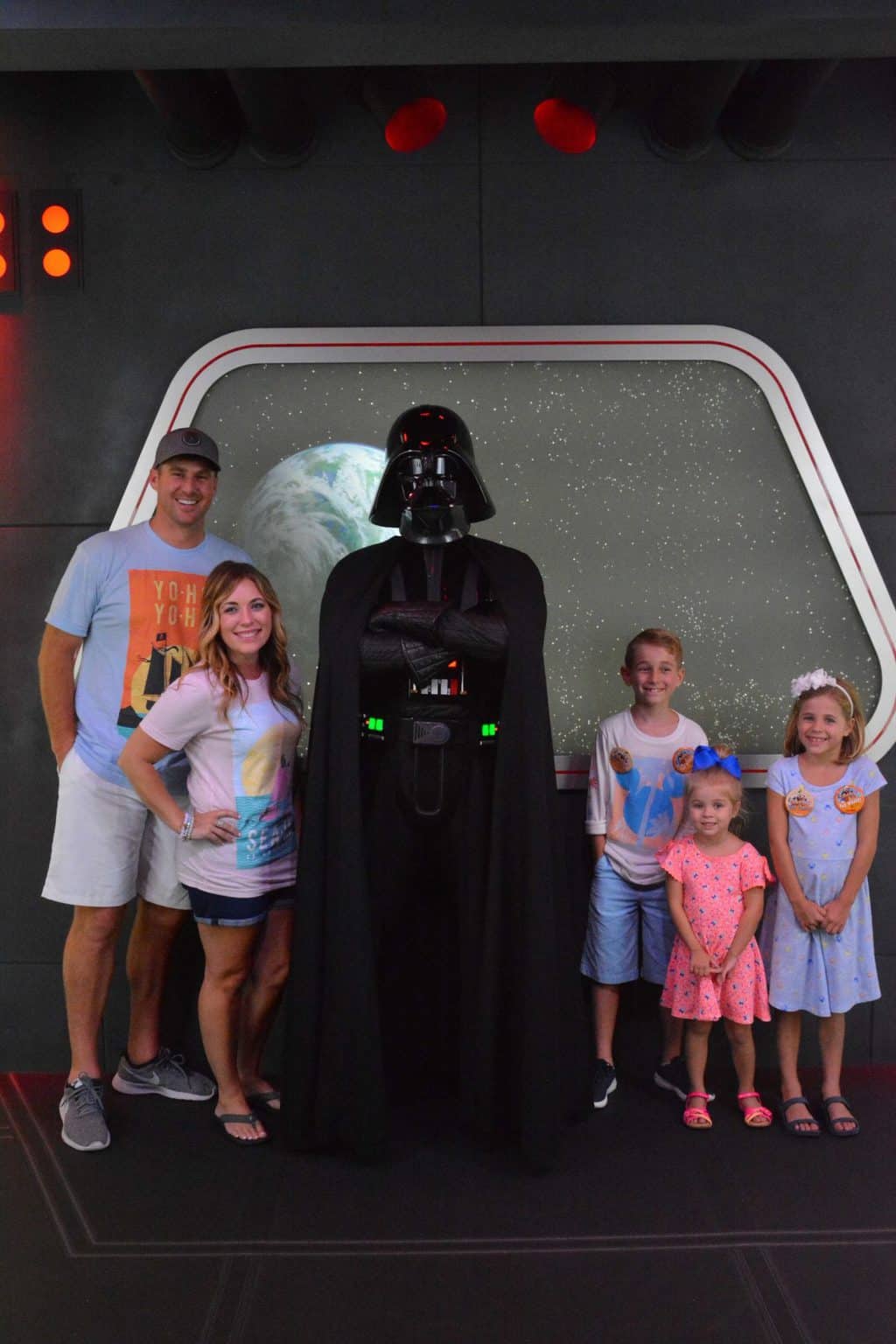 Britt meeting Rey was BEYOND magical. A true top moment of the trip for me as it was for sure her favorite moment!!! Two videos: video 1 and video 2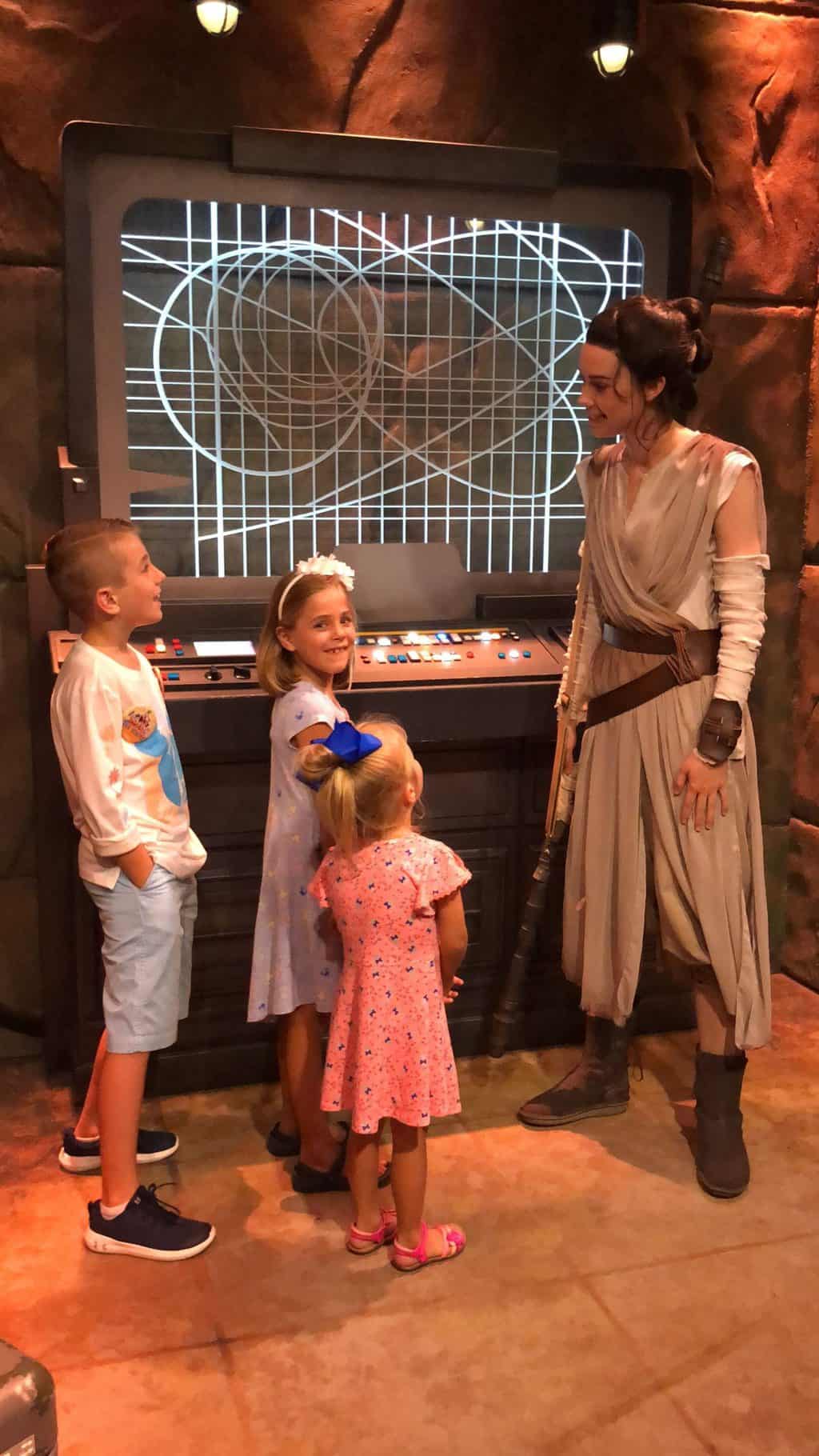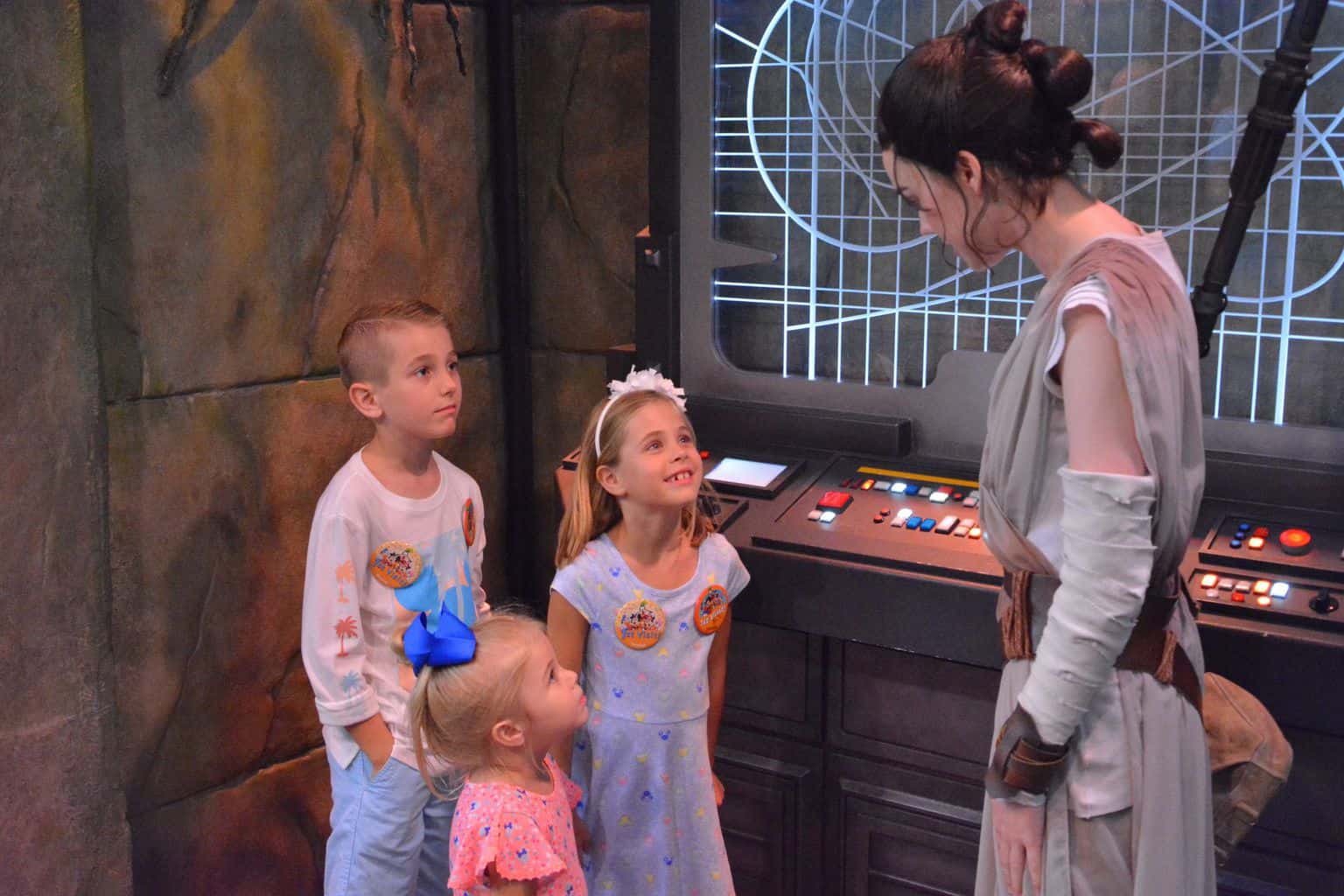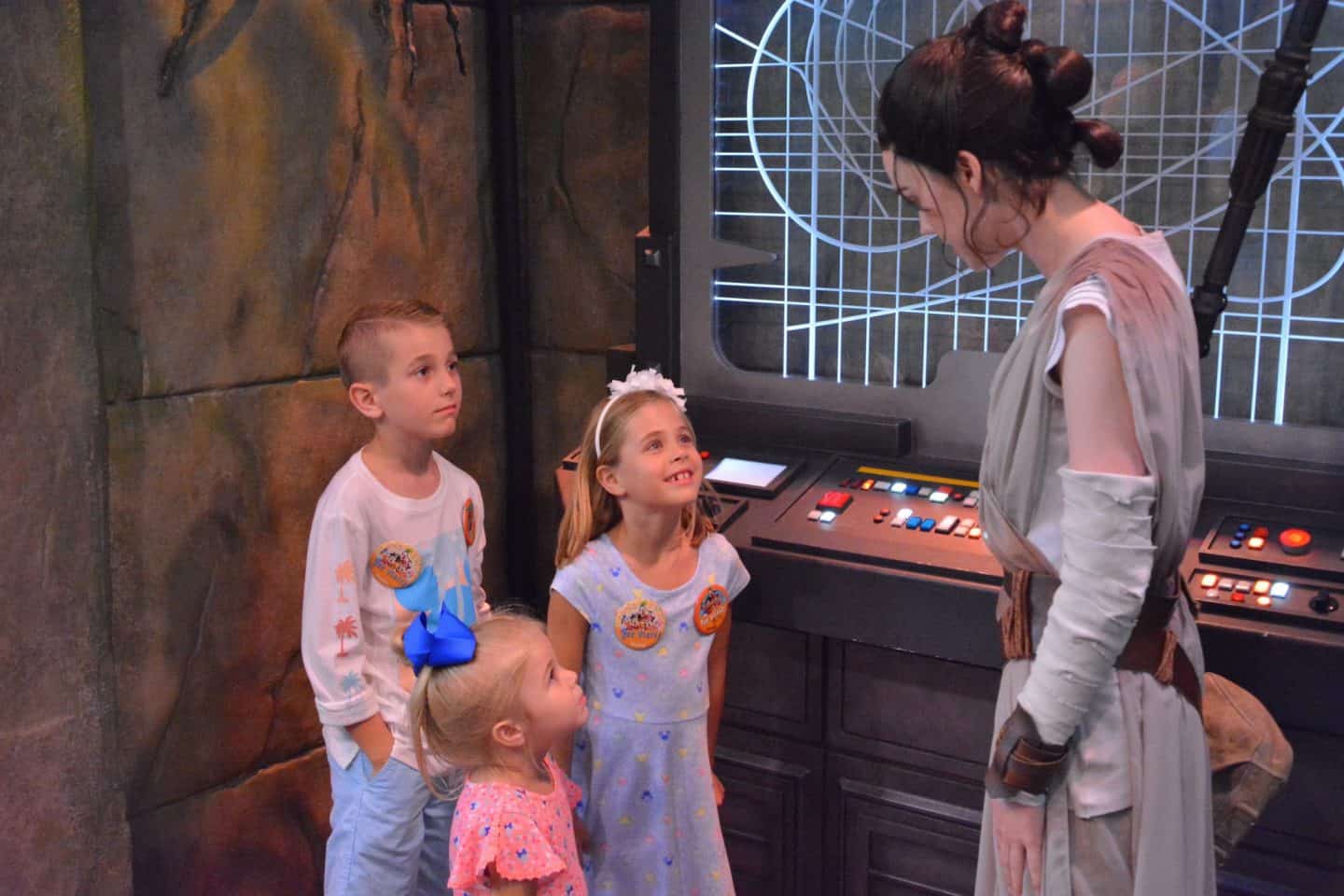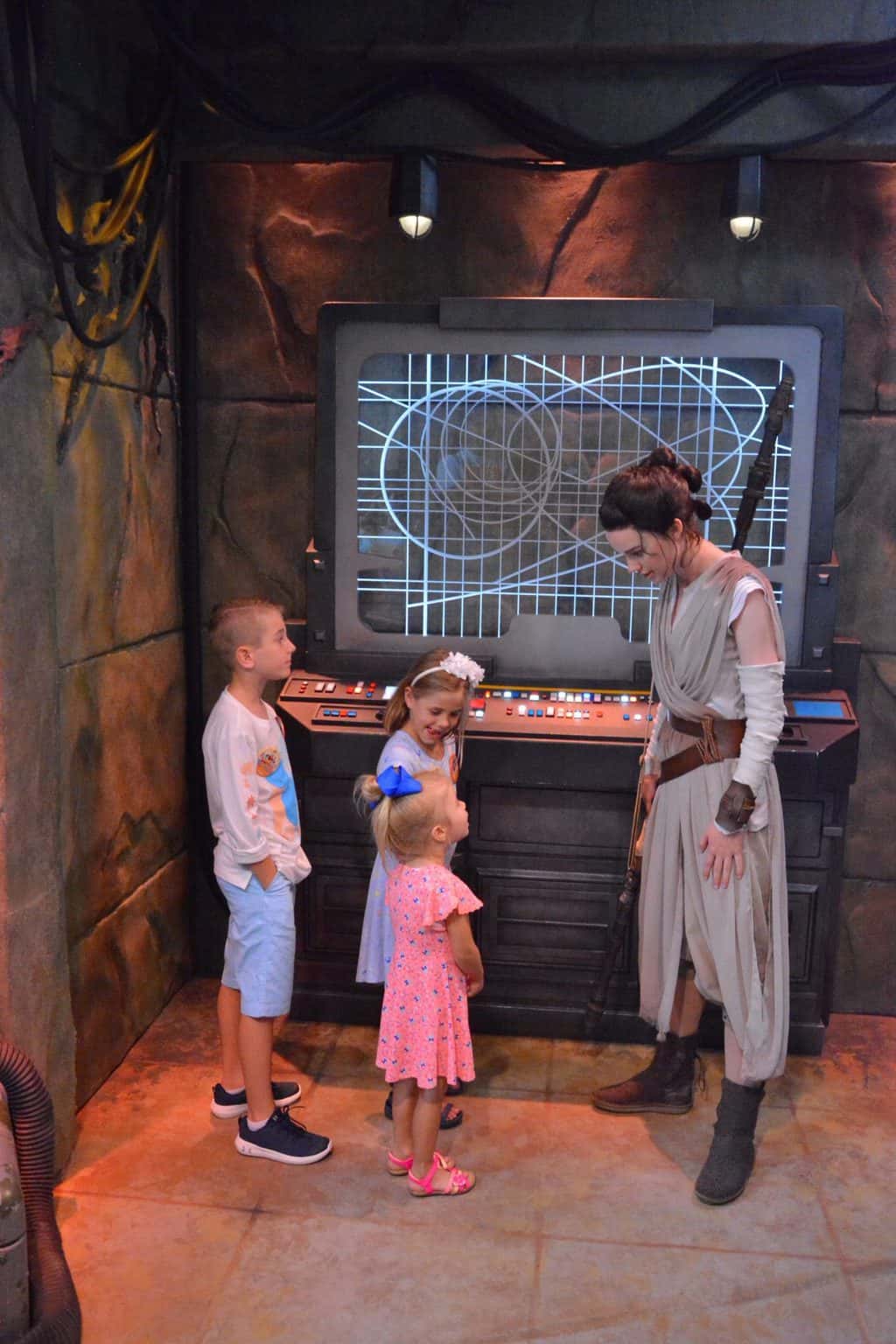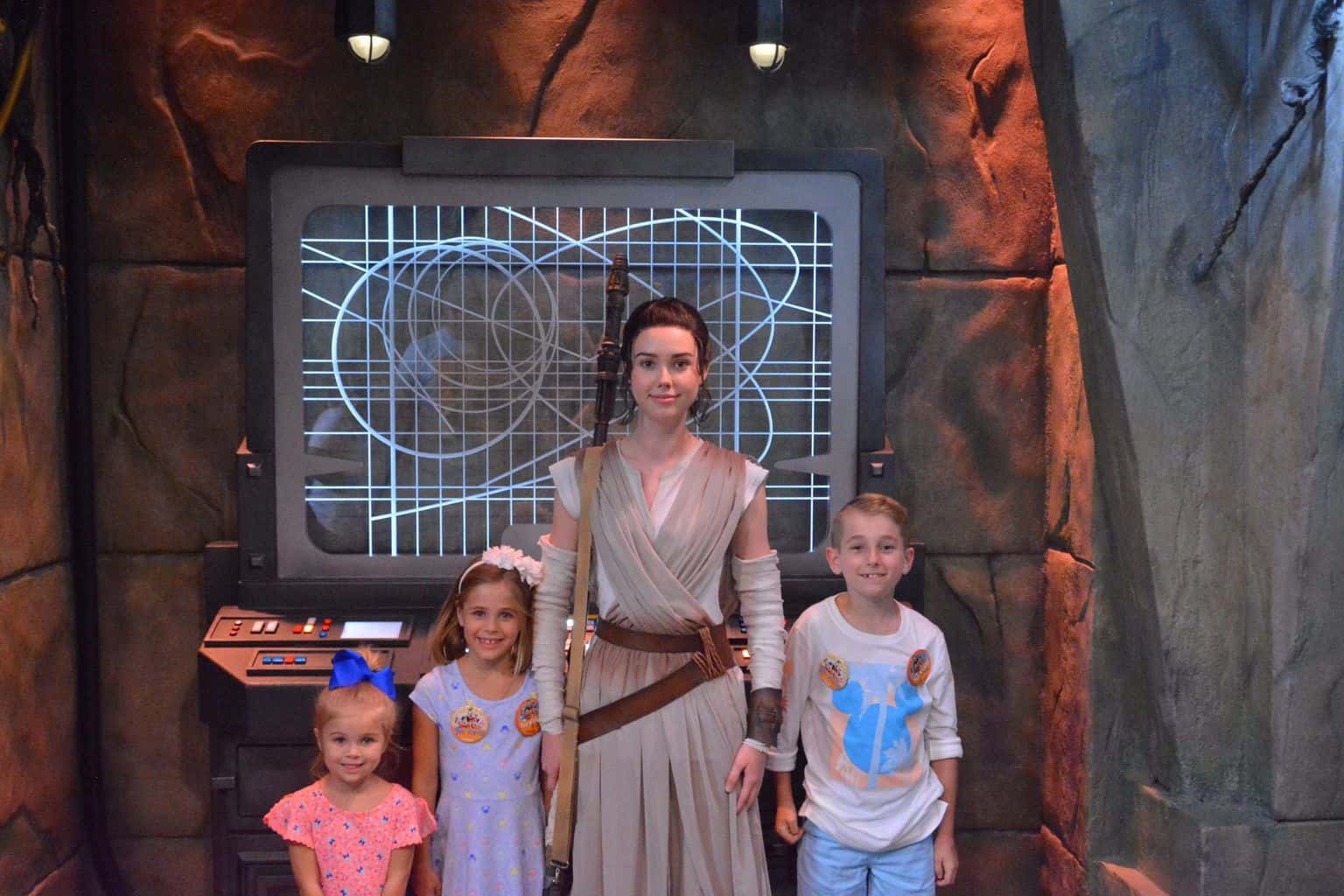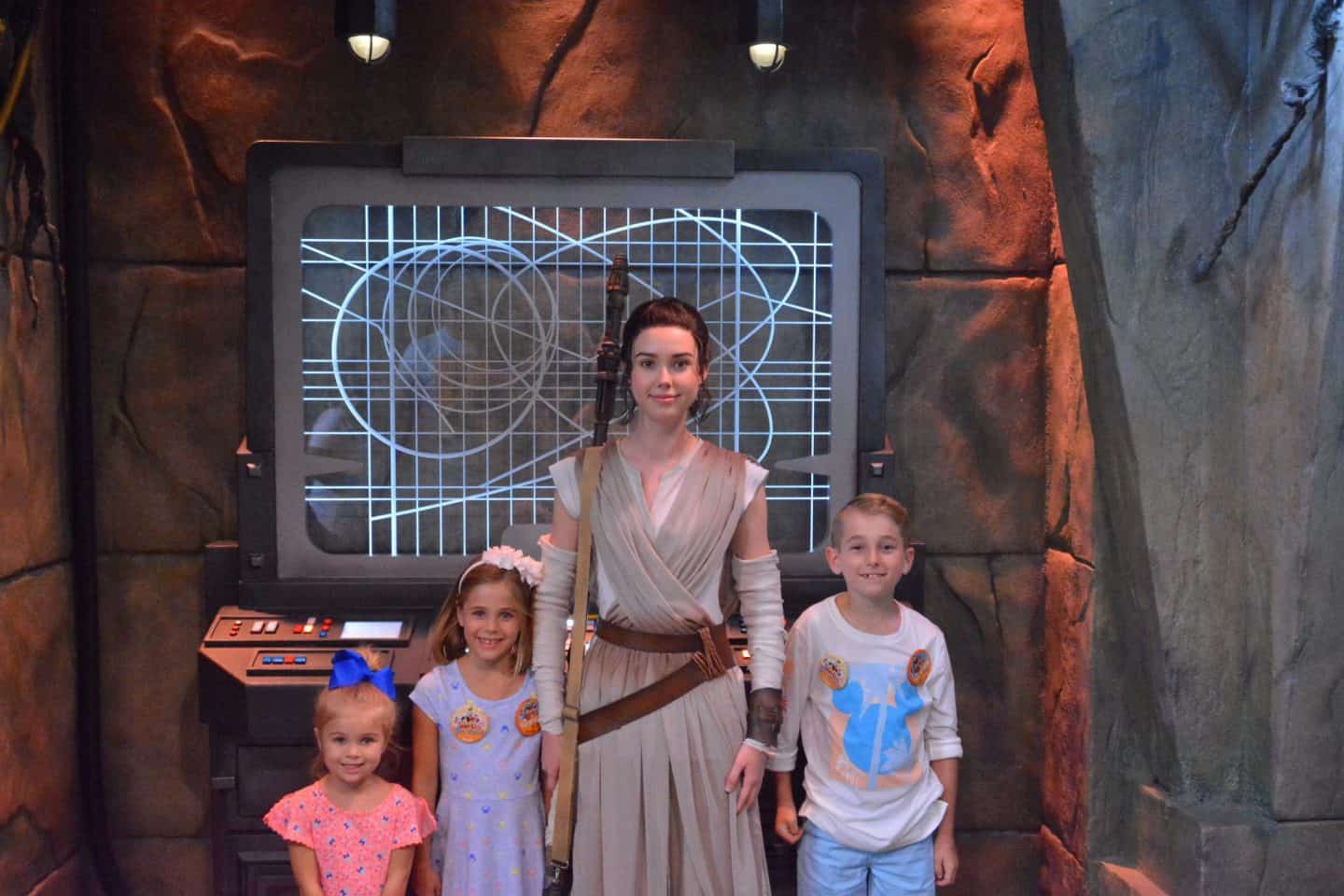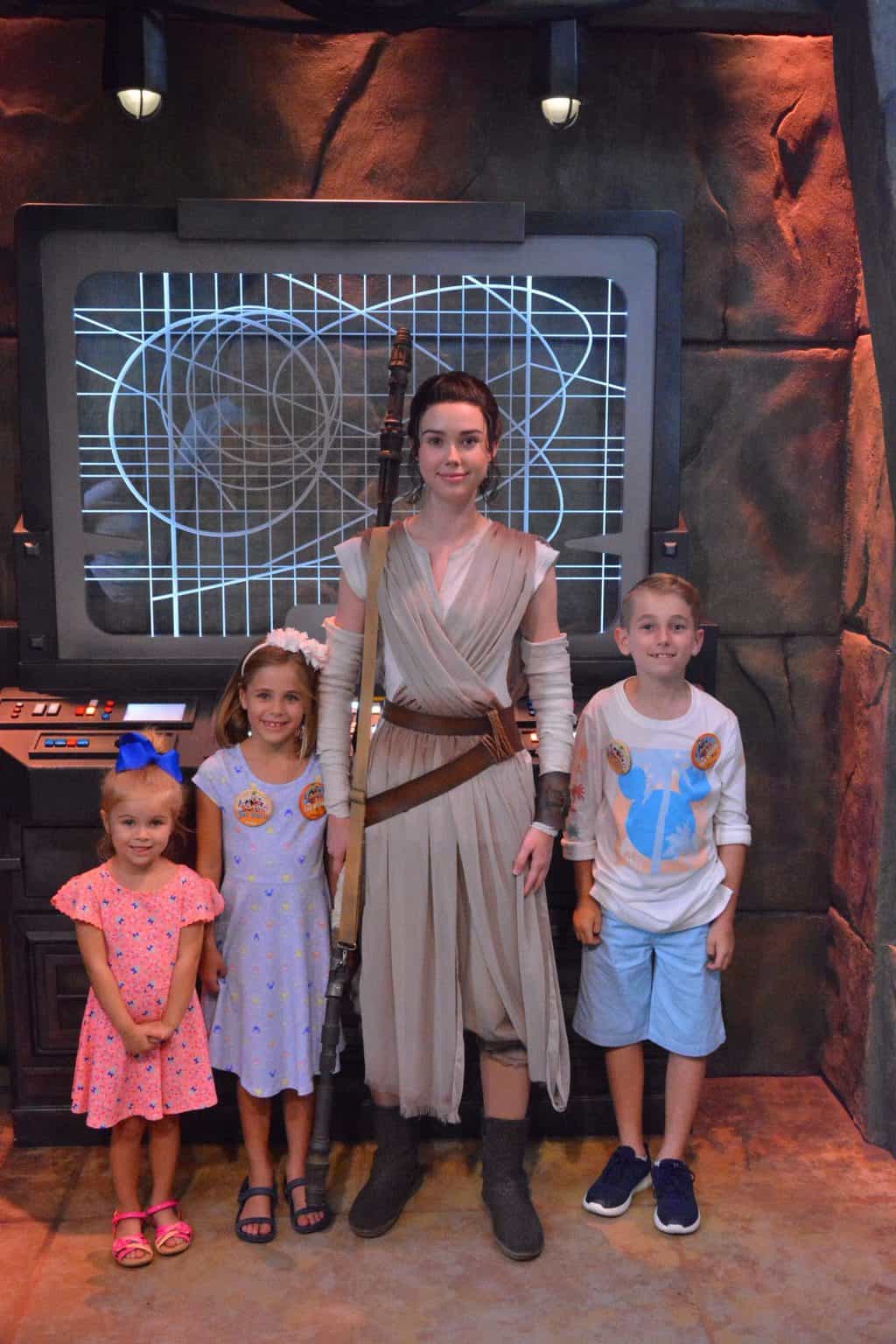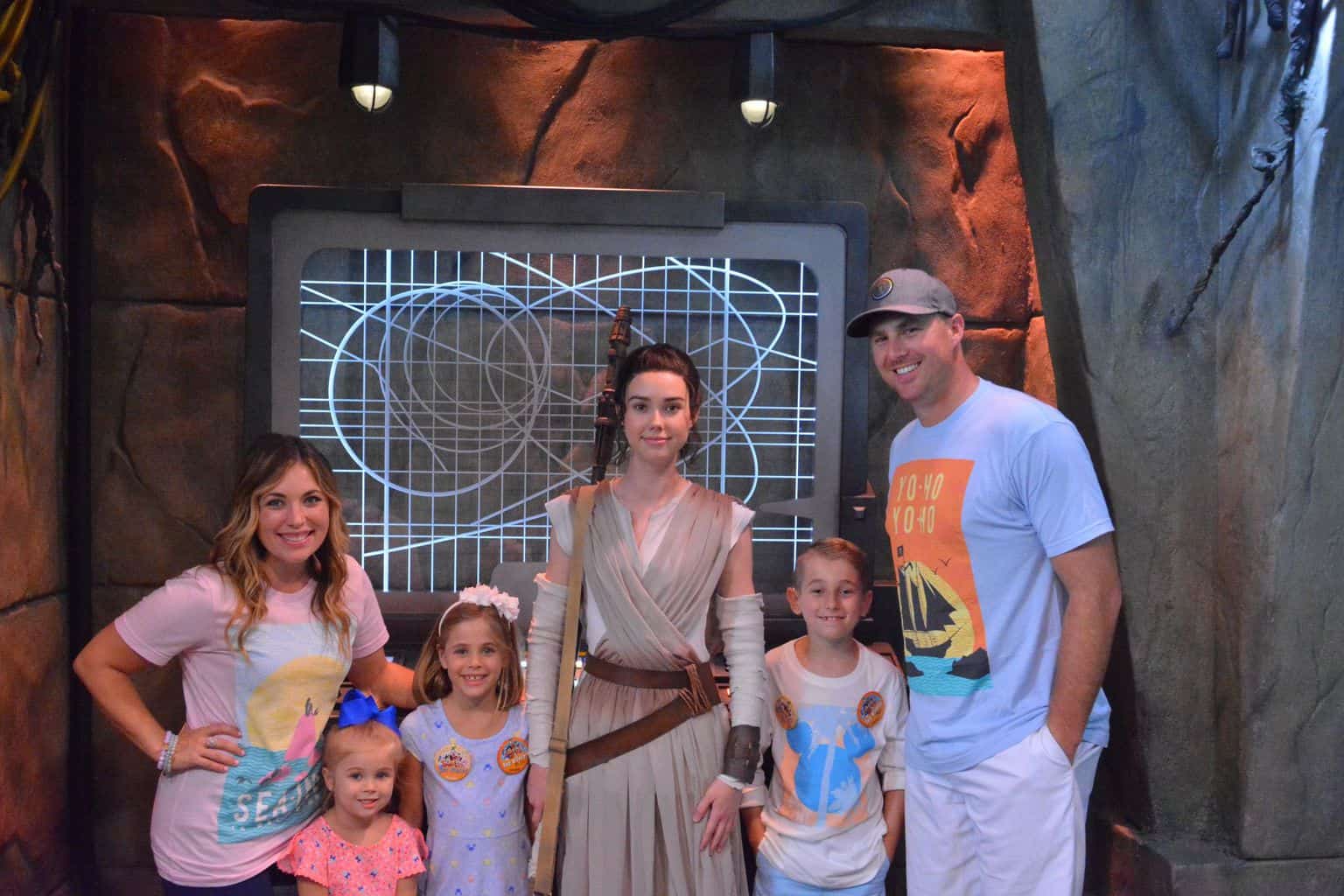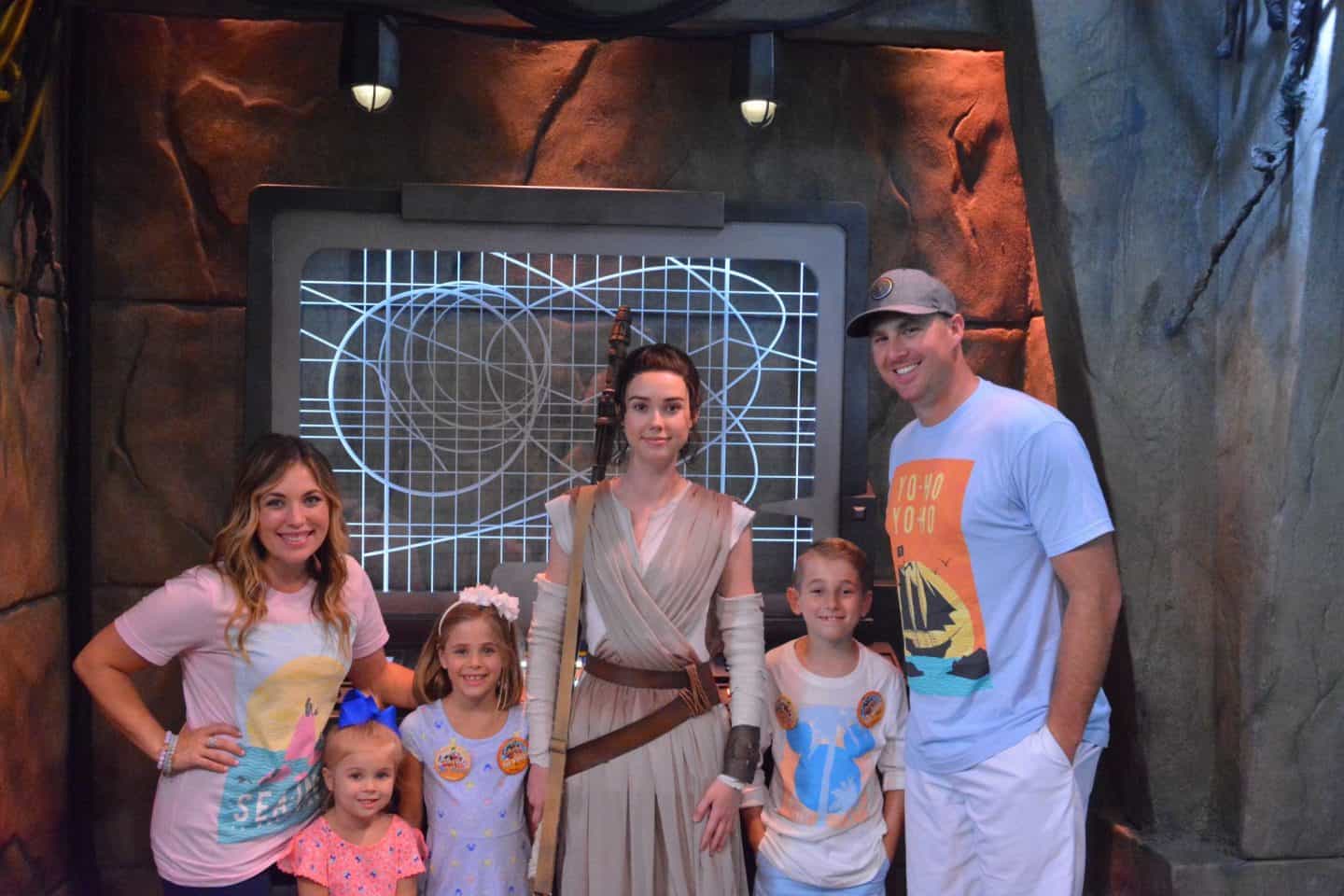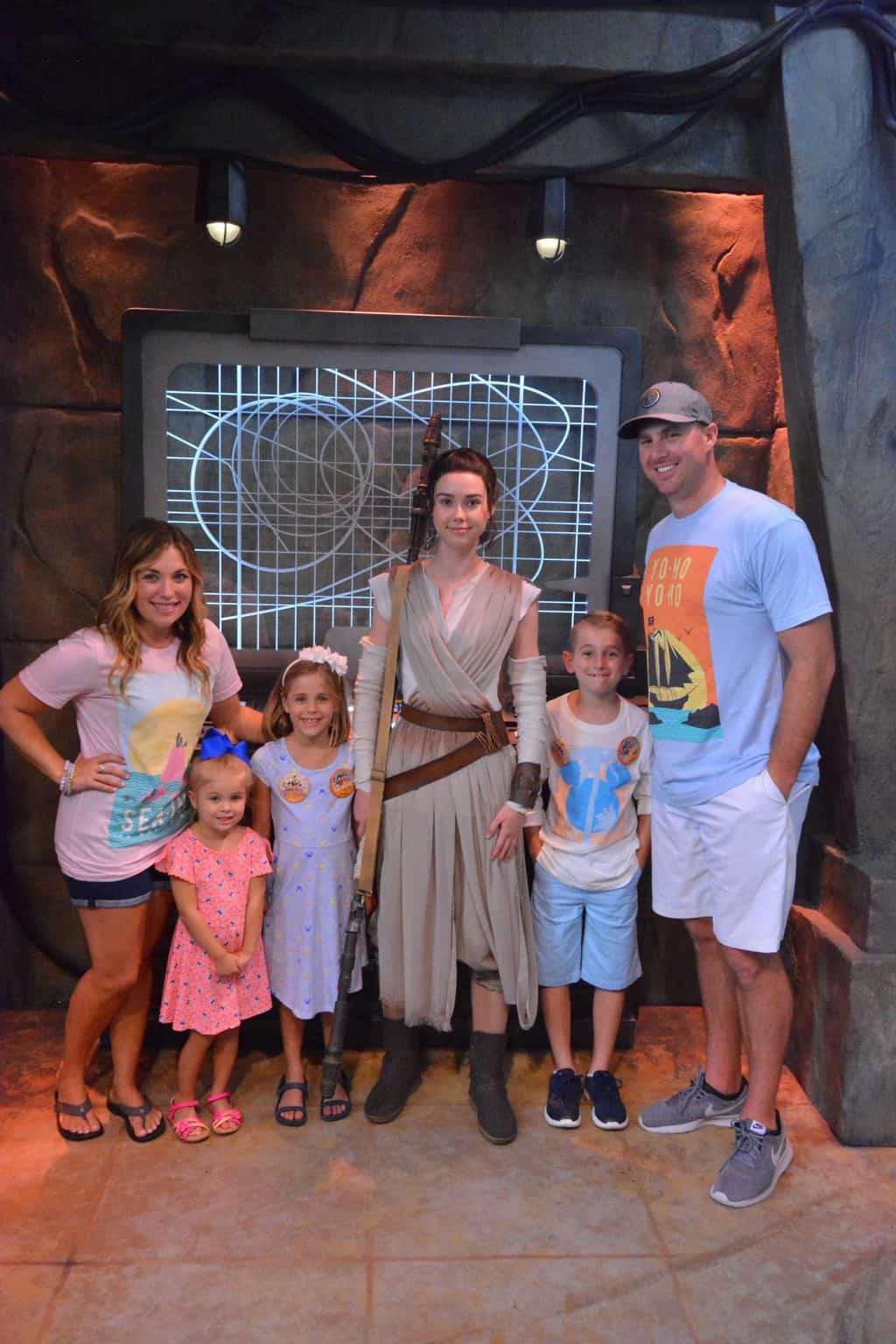 Truly a dream come true for Britt. When Rey asked her what her favorite thing of the day had been she said "Meeting You." And all she's asked for for her birthday has been a framed picture of her with Rey for her room 🙂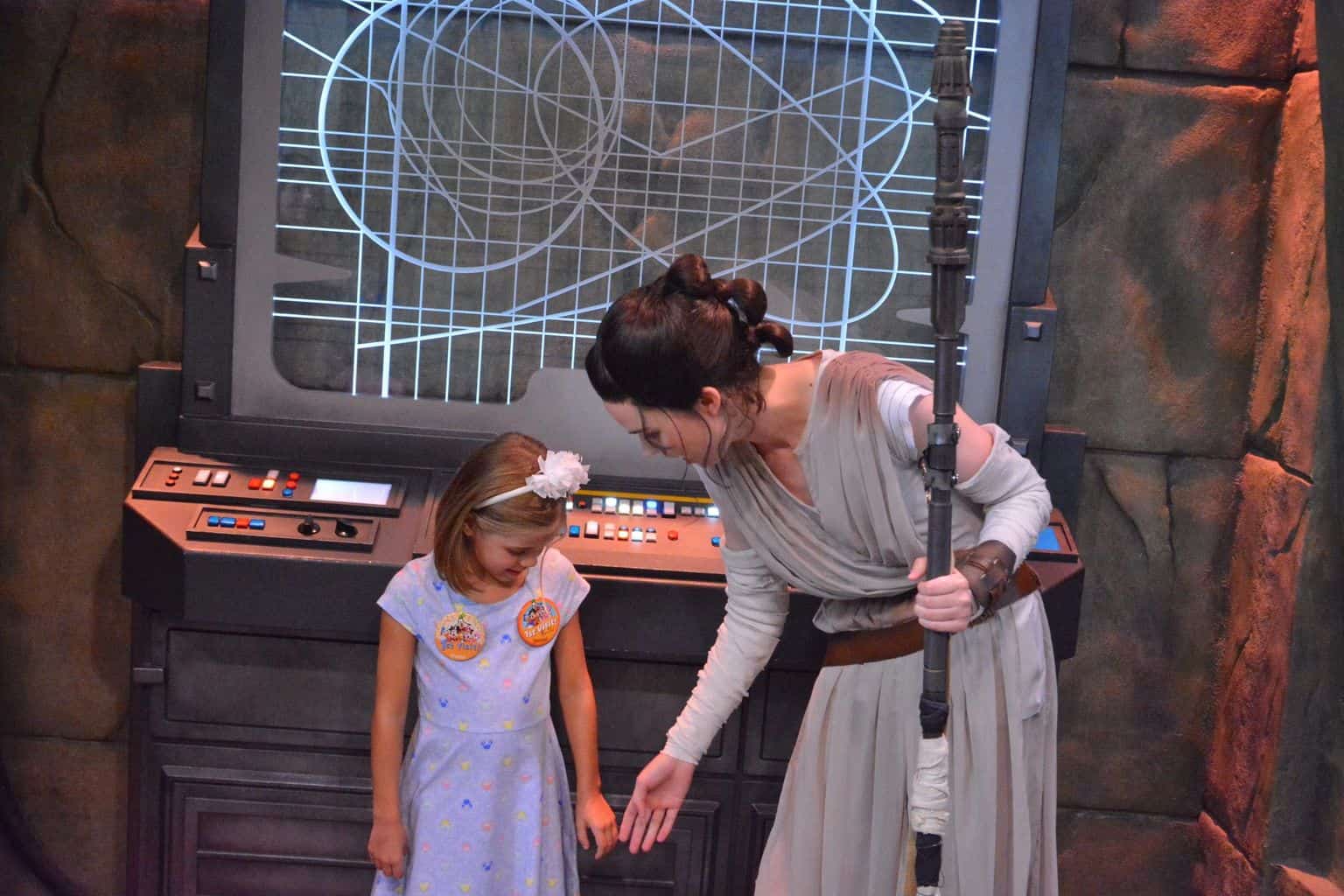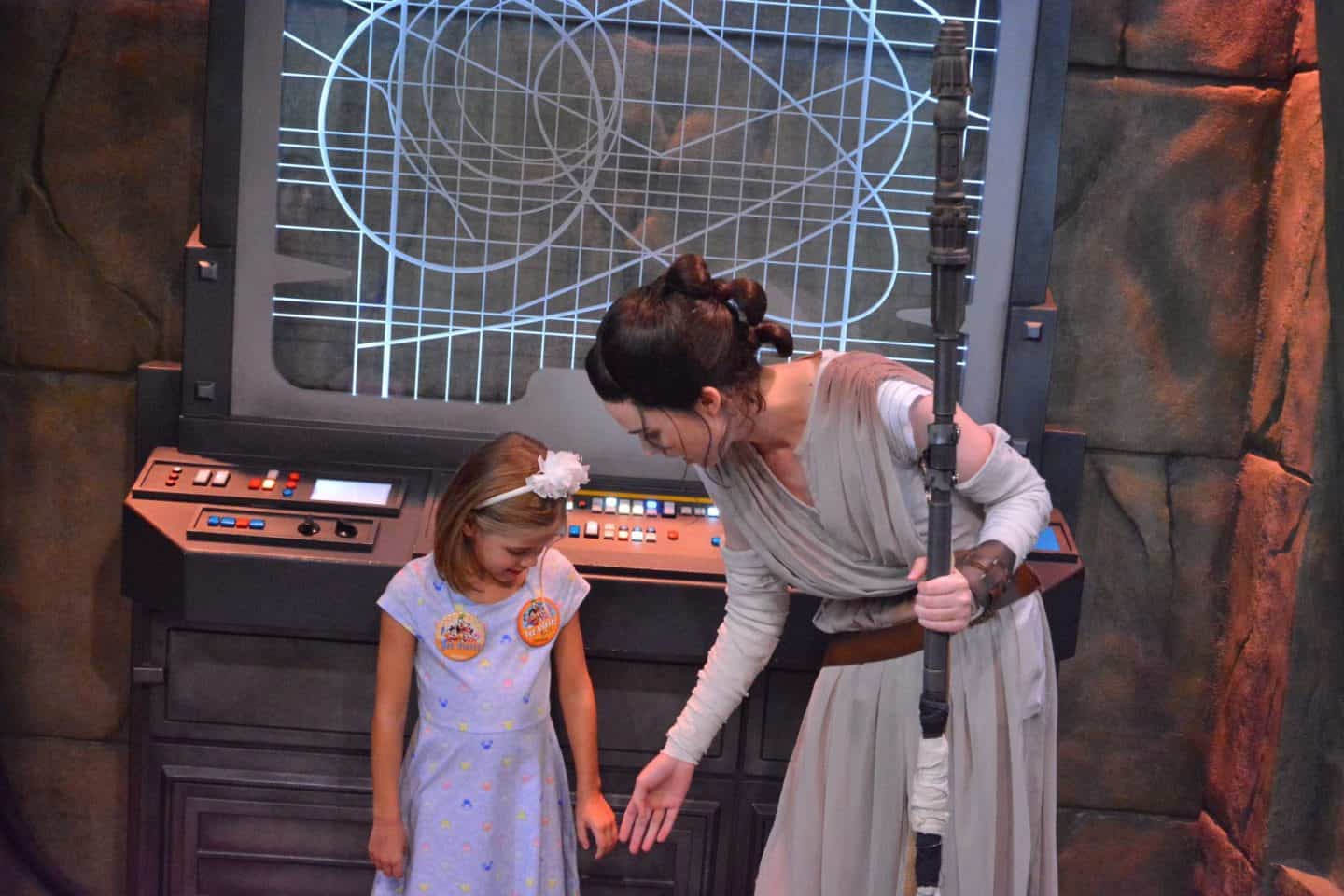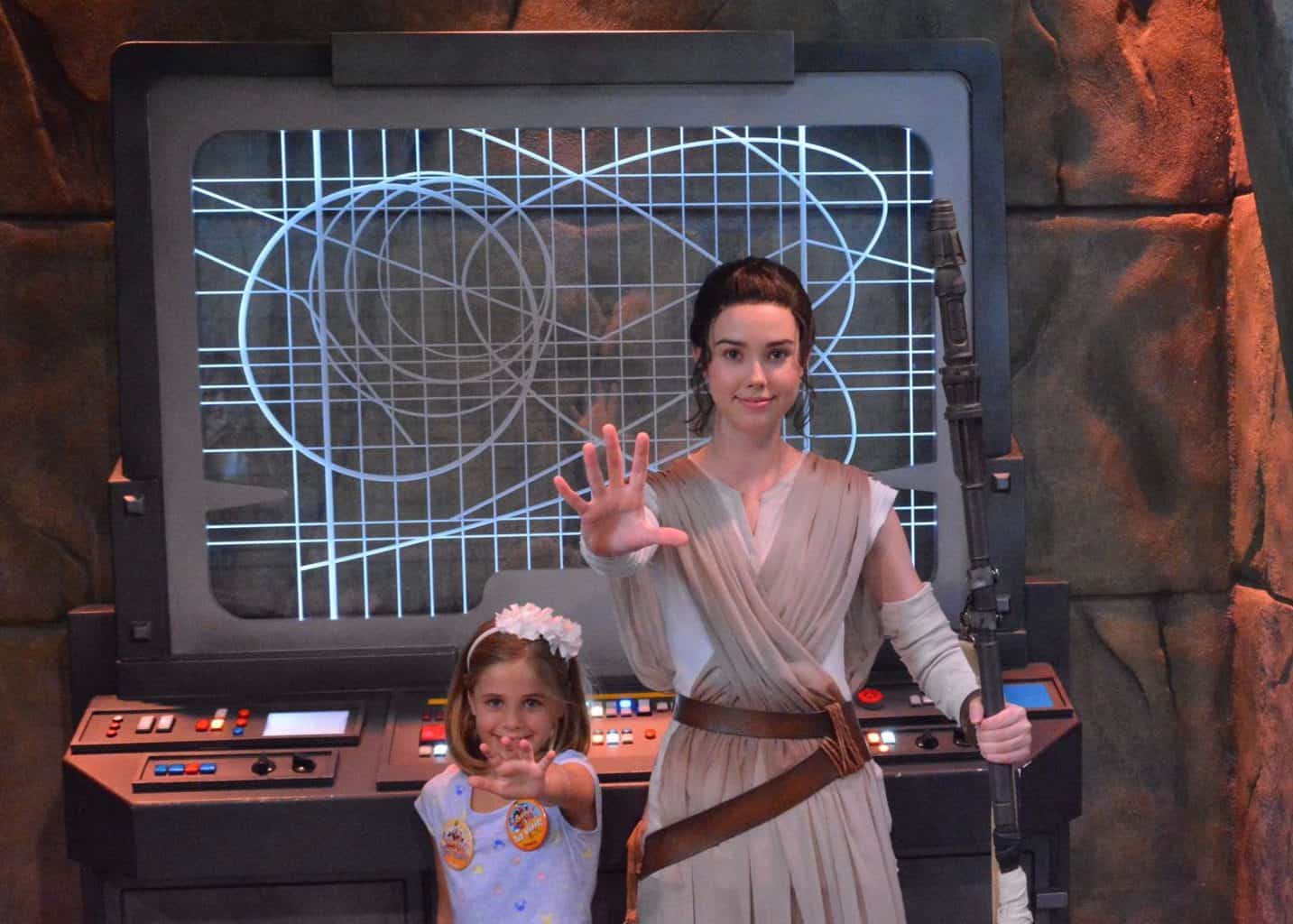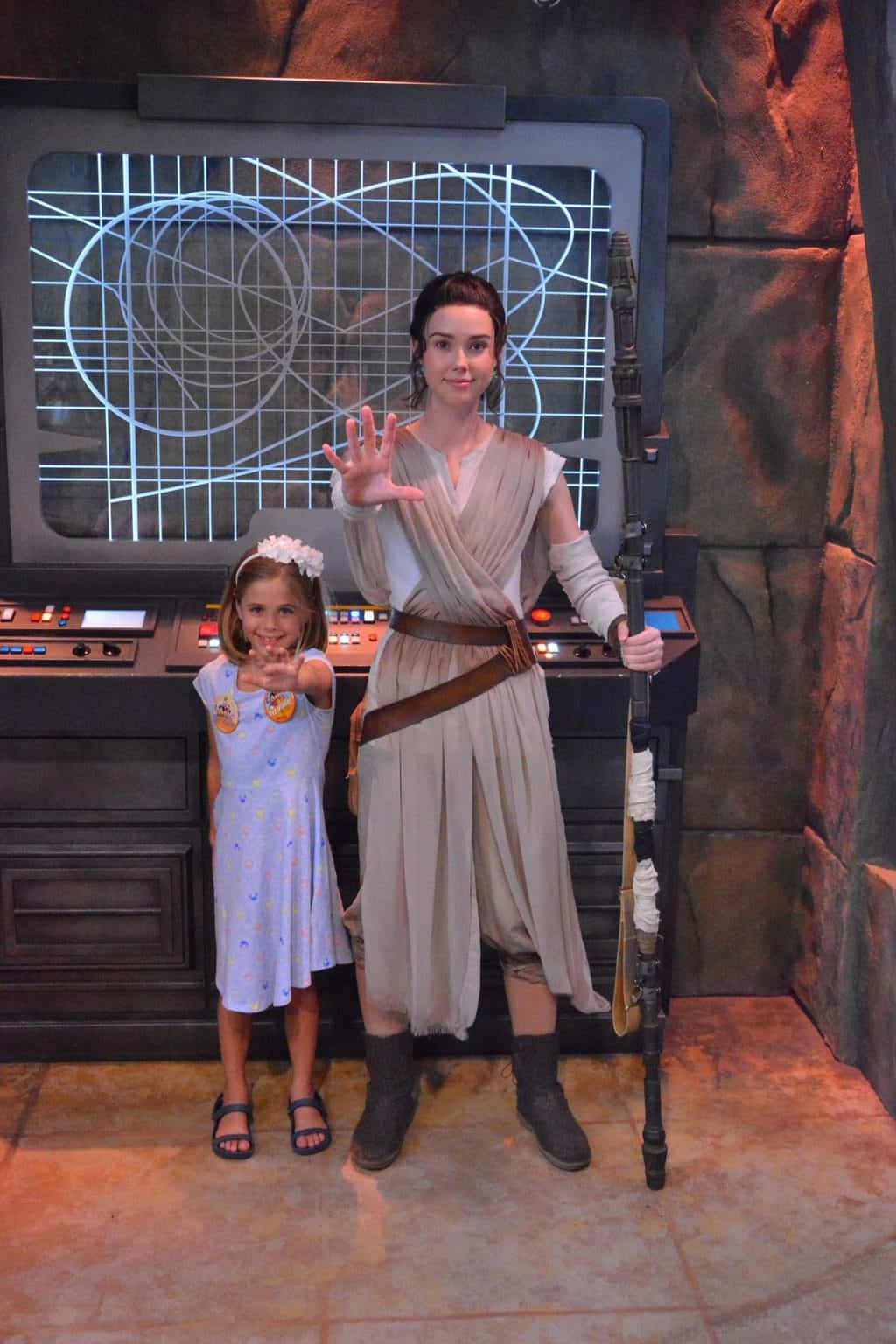 We hit up the video game area for a little bit (not as long as Kye would have liked!)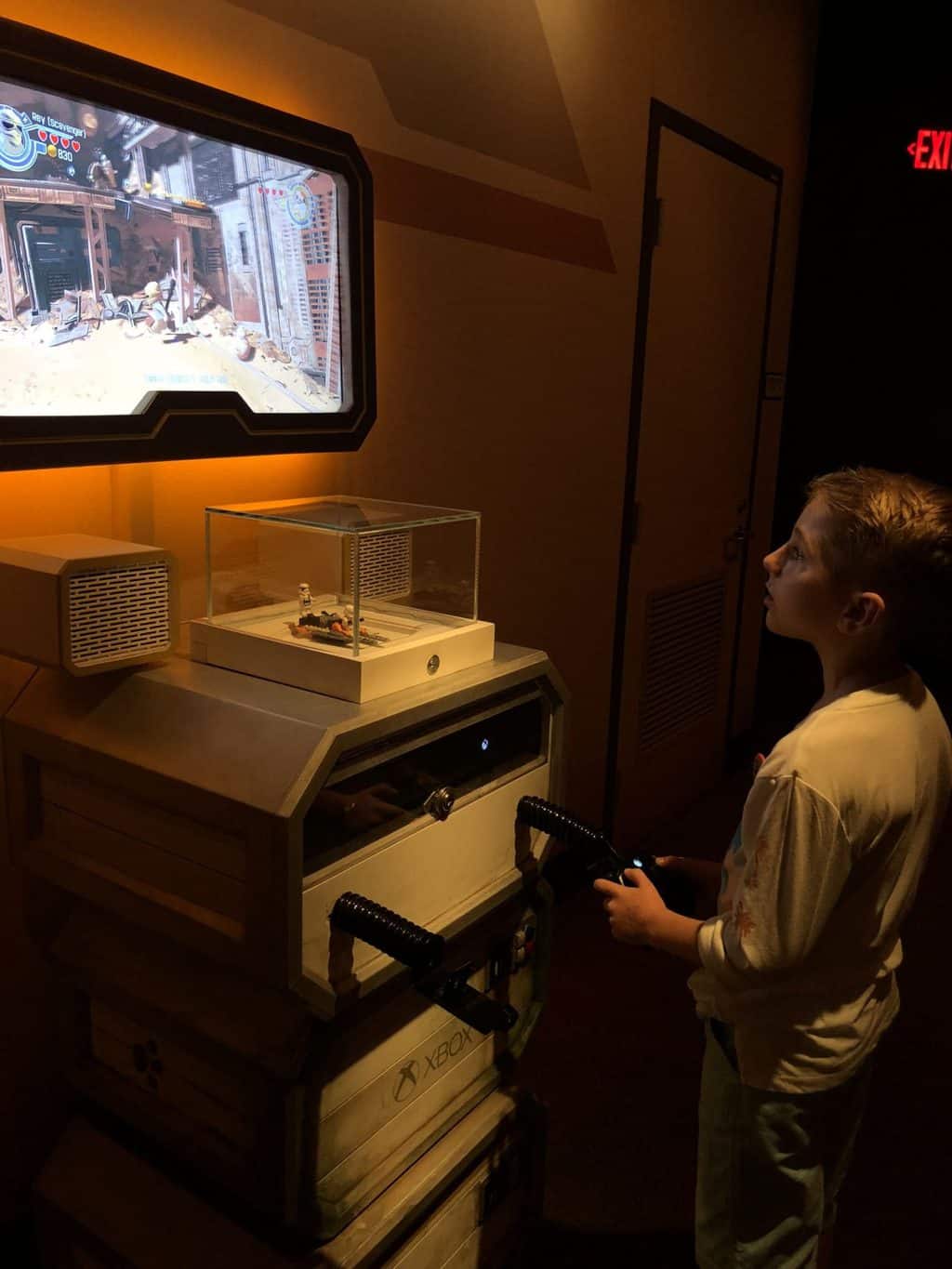 I'm always team stroller for life at Disney but some of my favorite moments are just walking hand in hand through the park with my babies!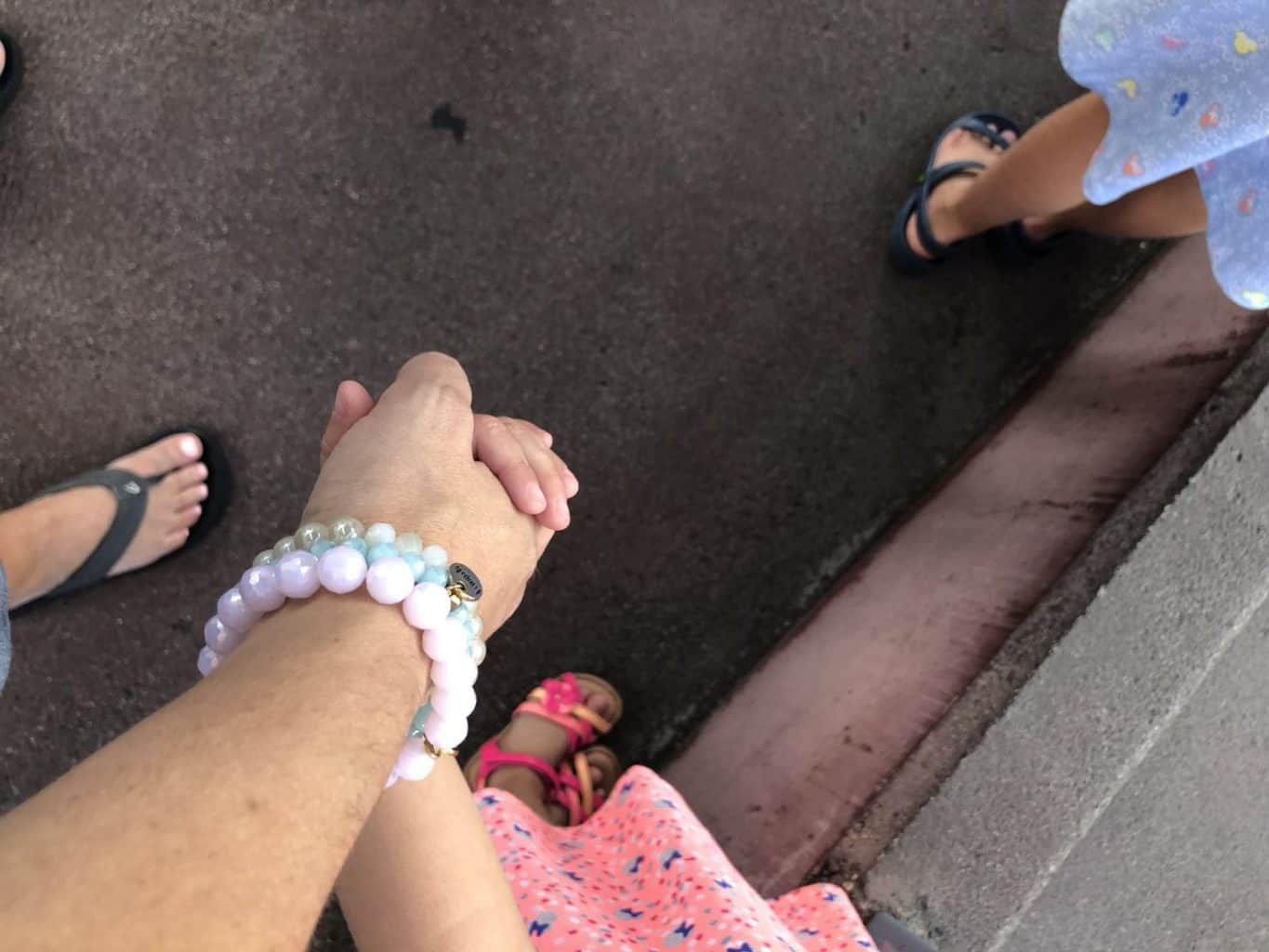 Next we rode Autopia which is basically the same ride as Tomorrowland Speedway but slightly smoother and has some fun sponsored stuff from Honda.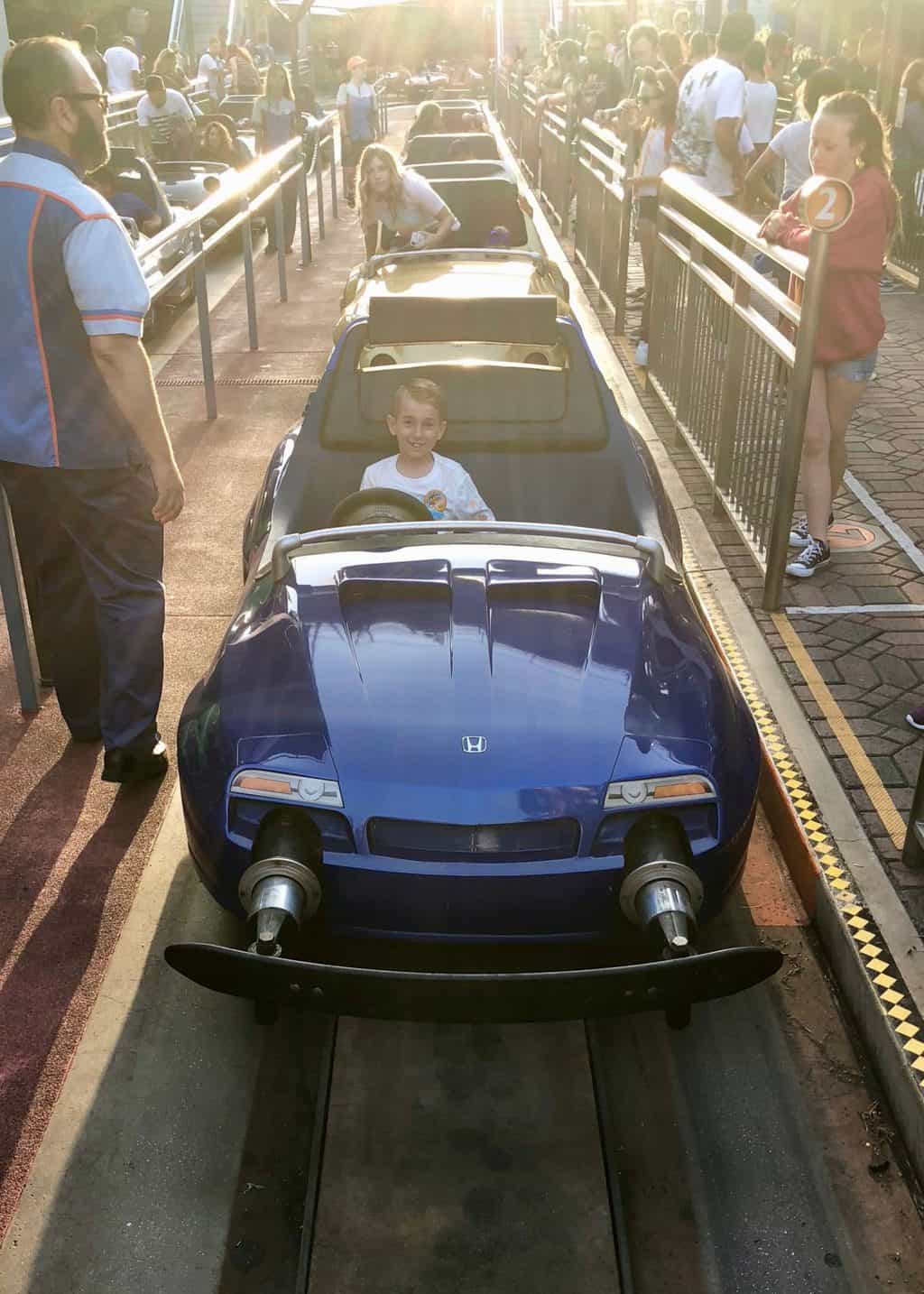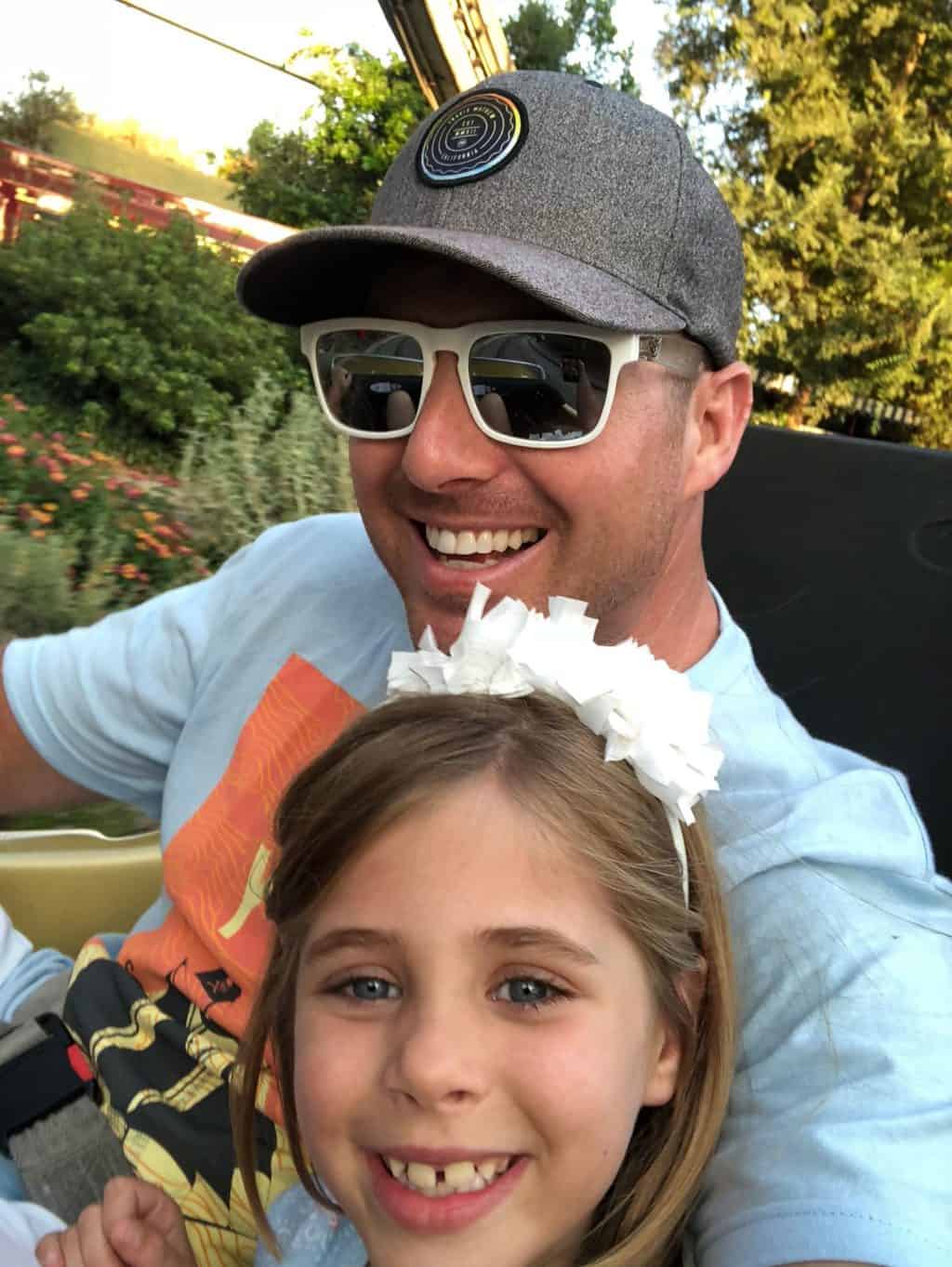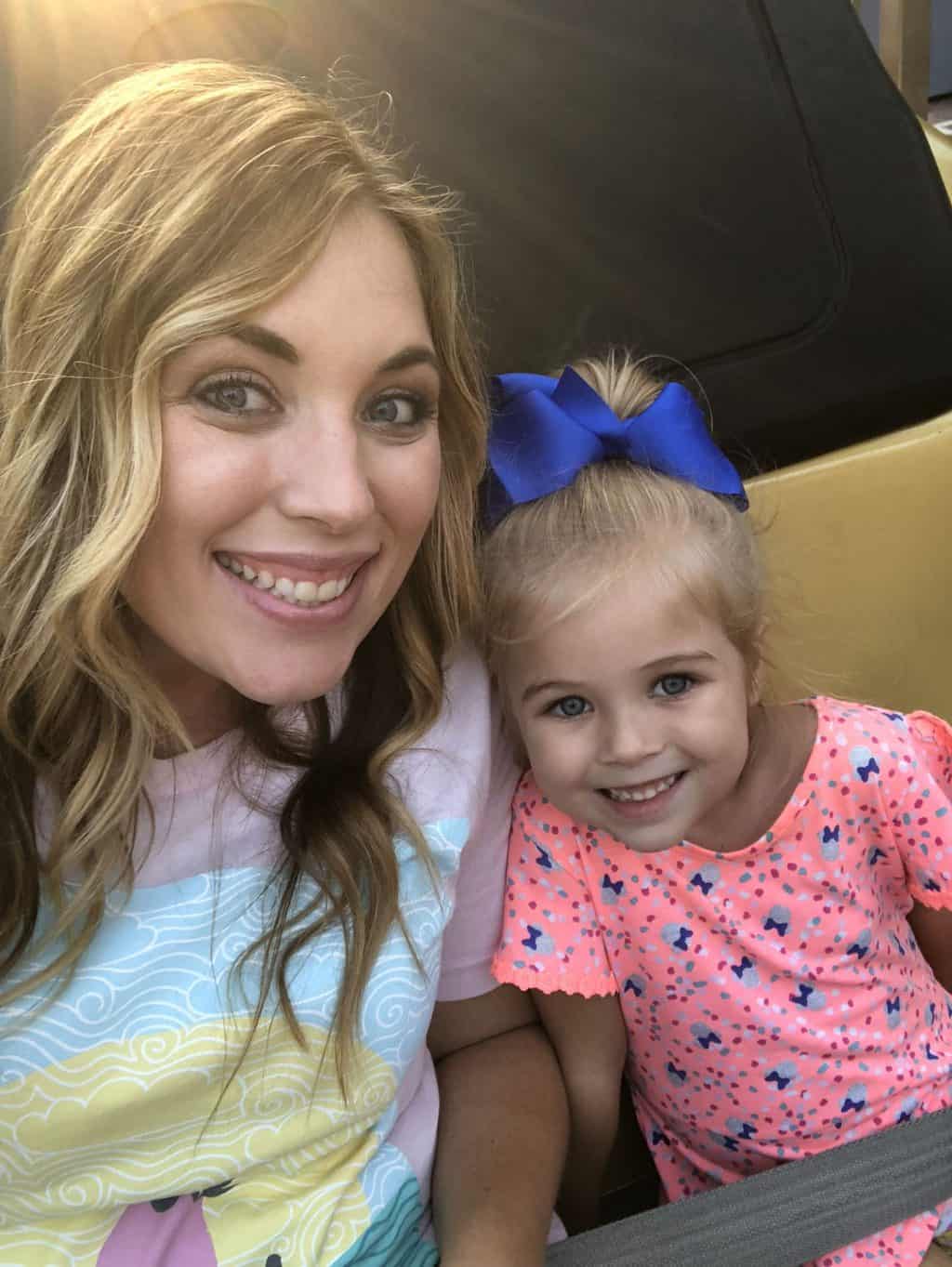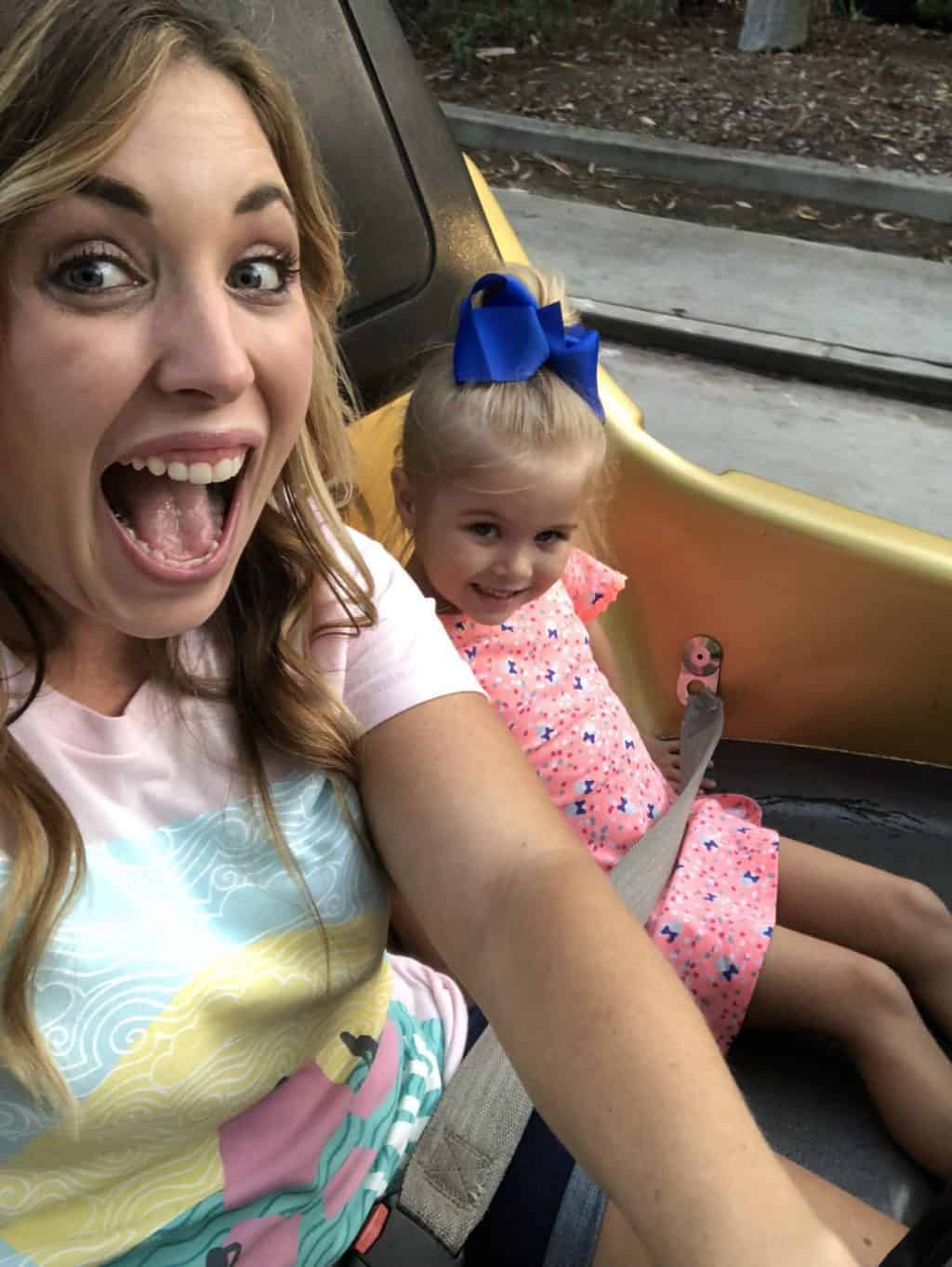 Jungle Cruise also had some differences but still the fun jokes. Jungle Cruise is such a CLASSIC ride that I just love and I love that Tess is still young enough where she gets super pumped to see the "animals" 😉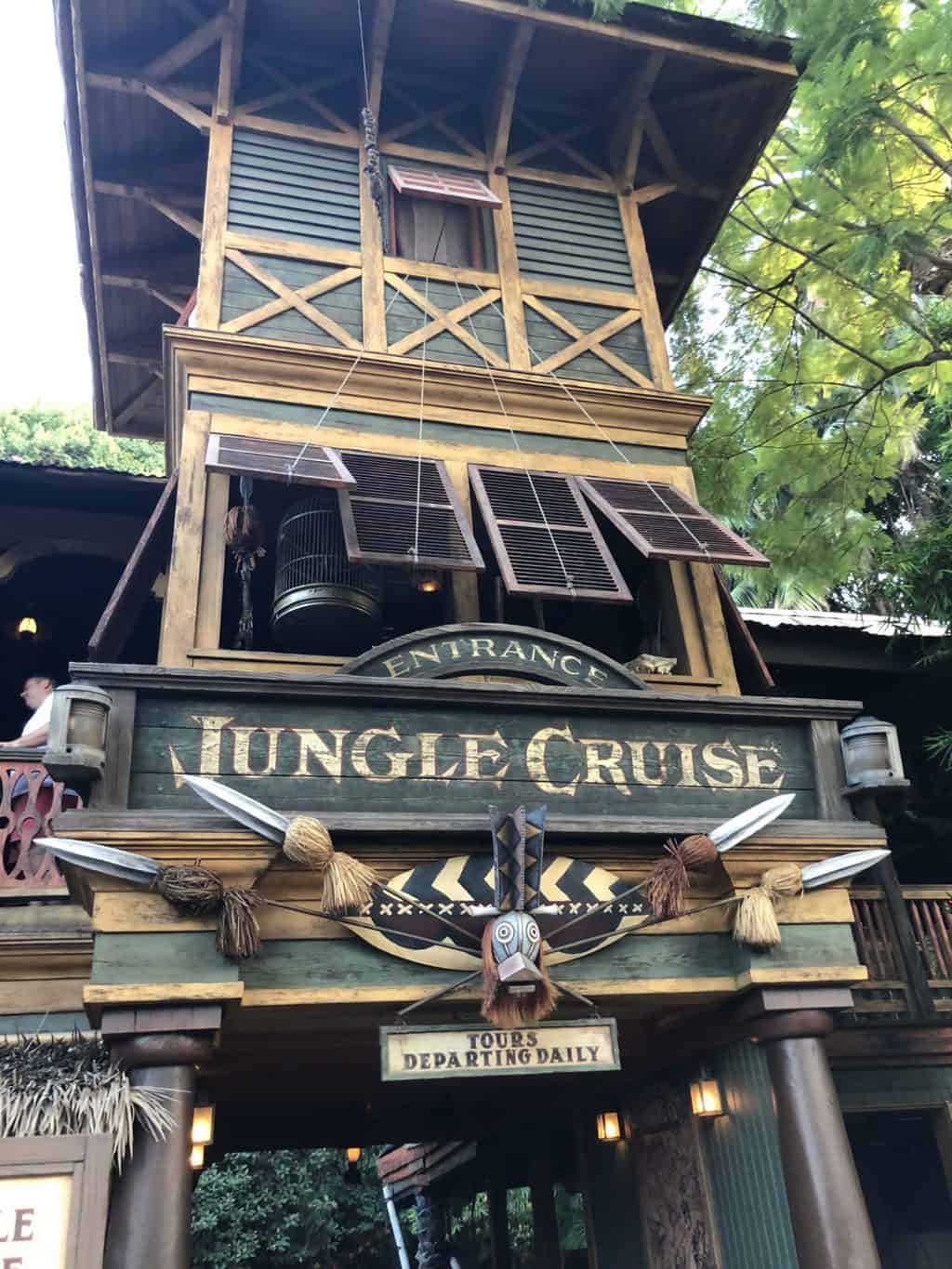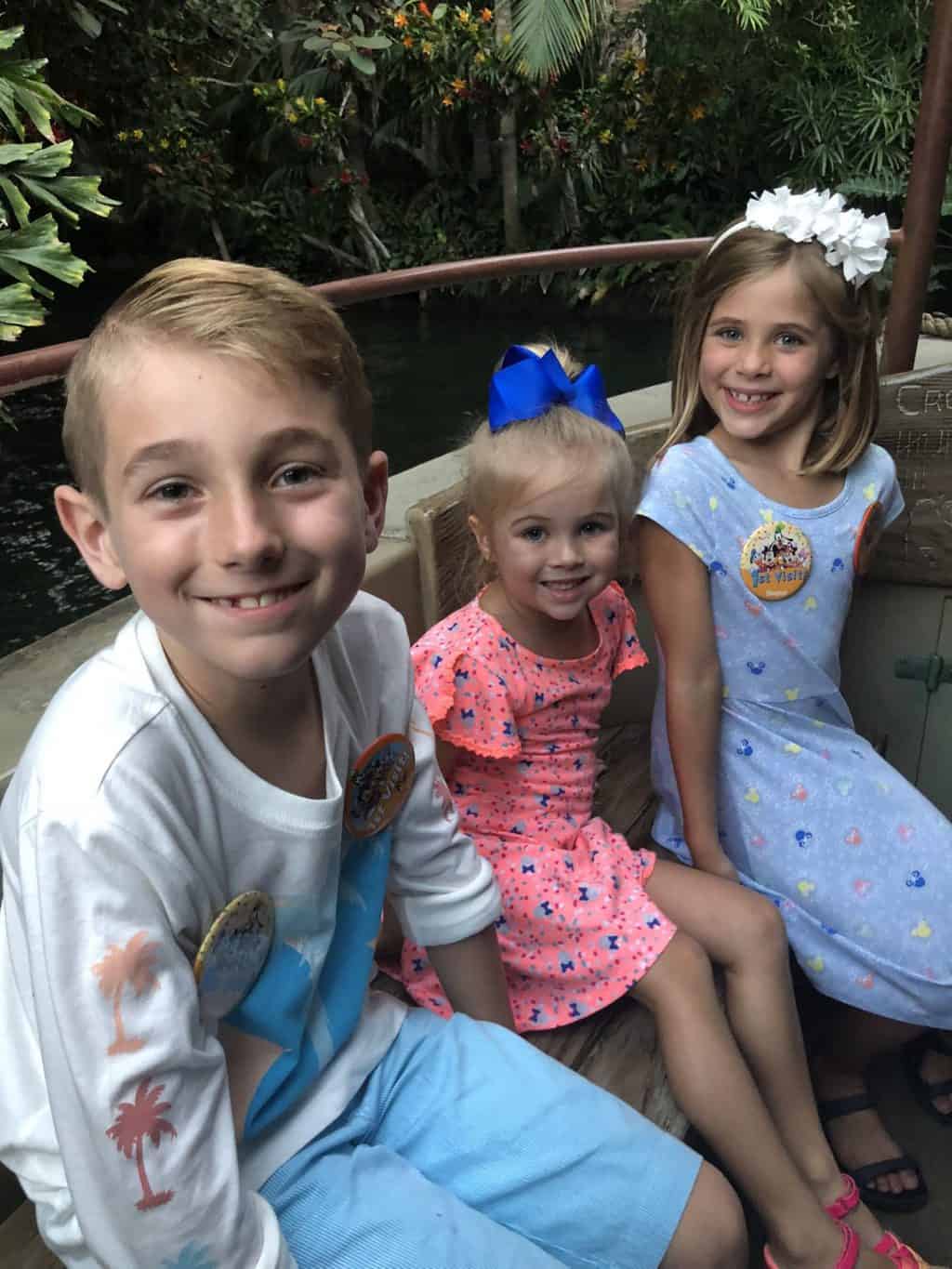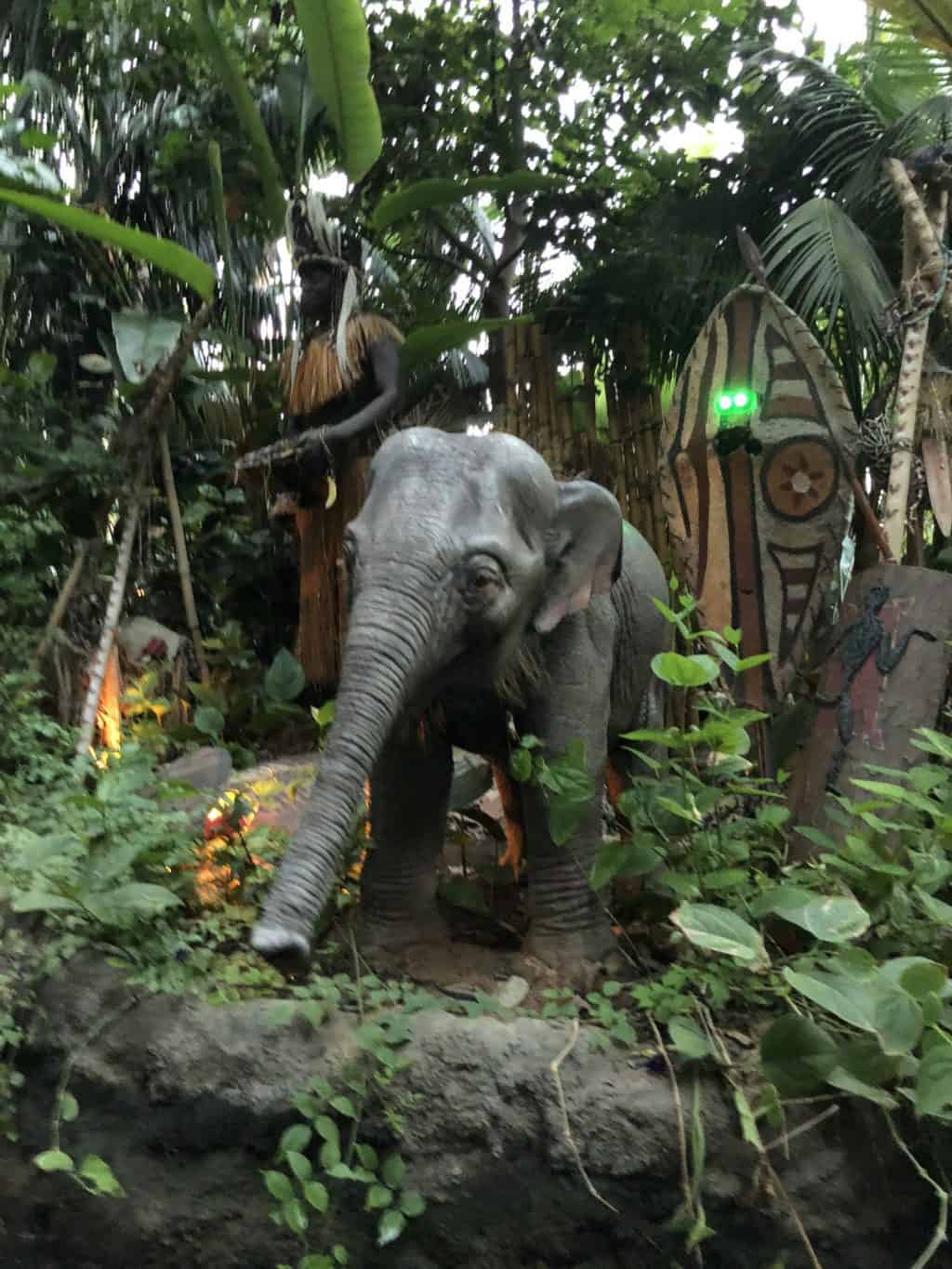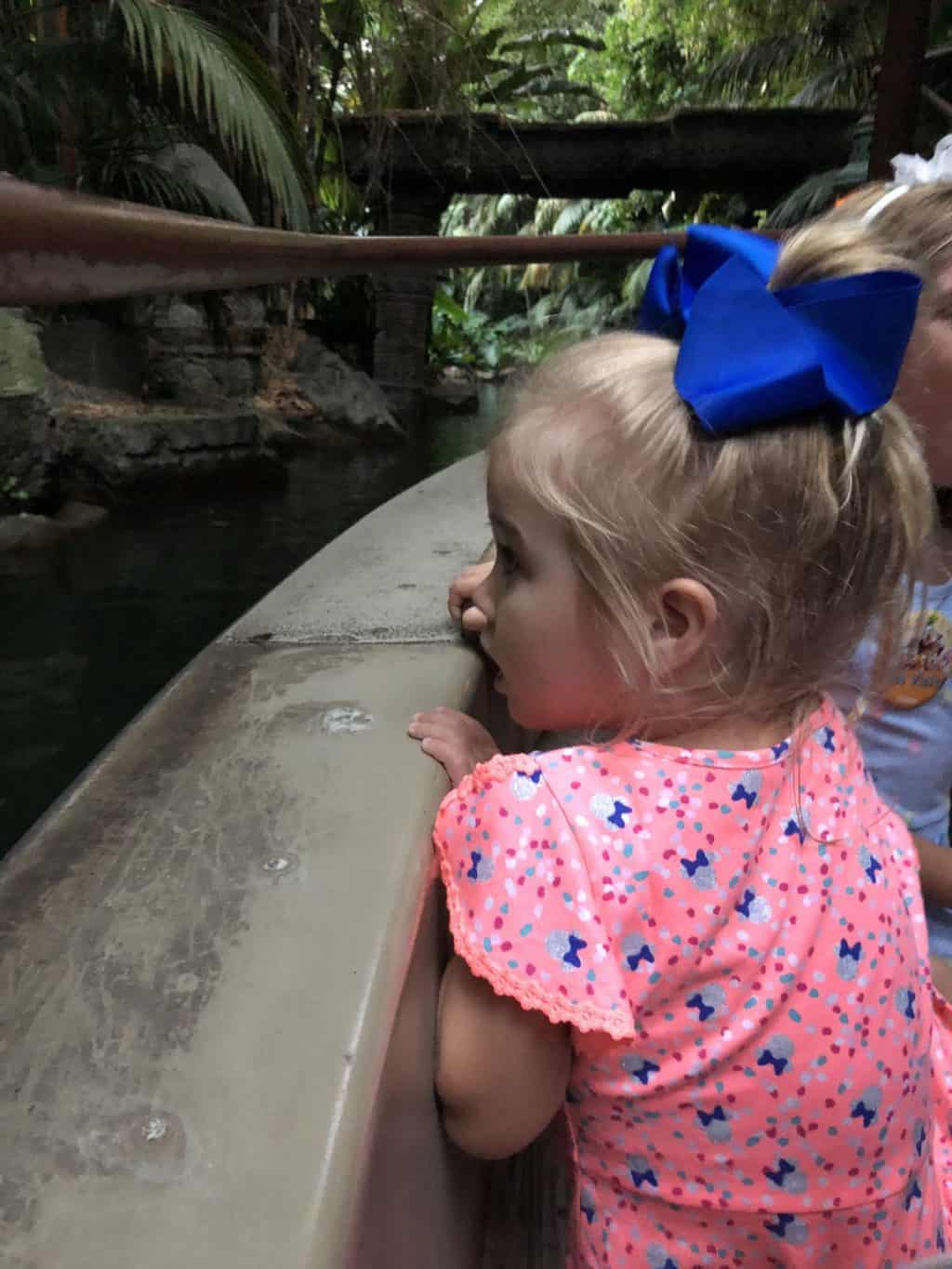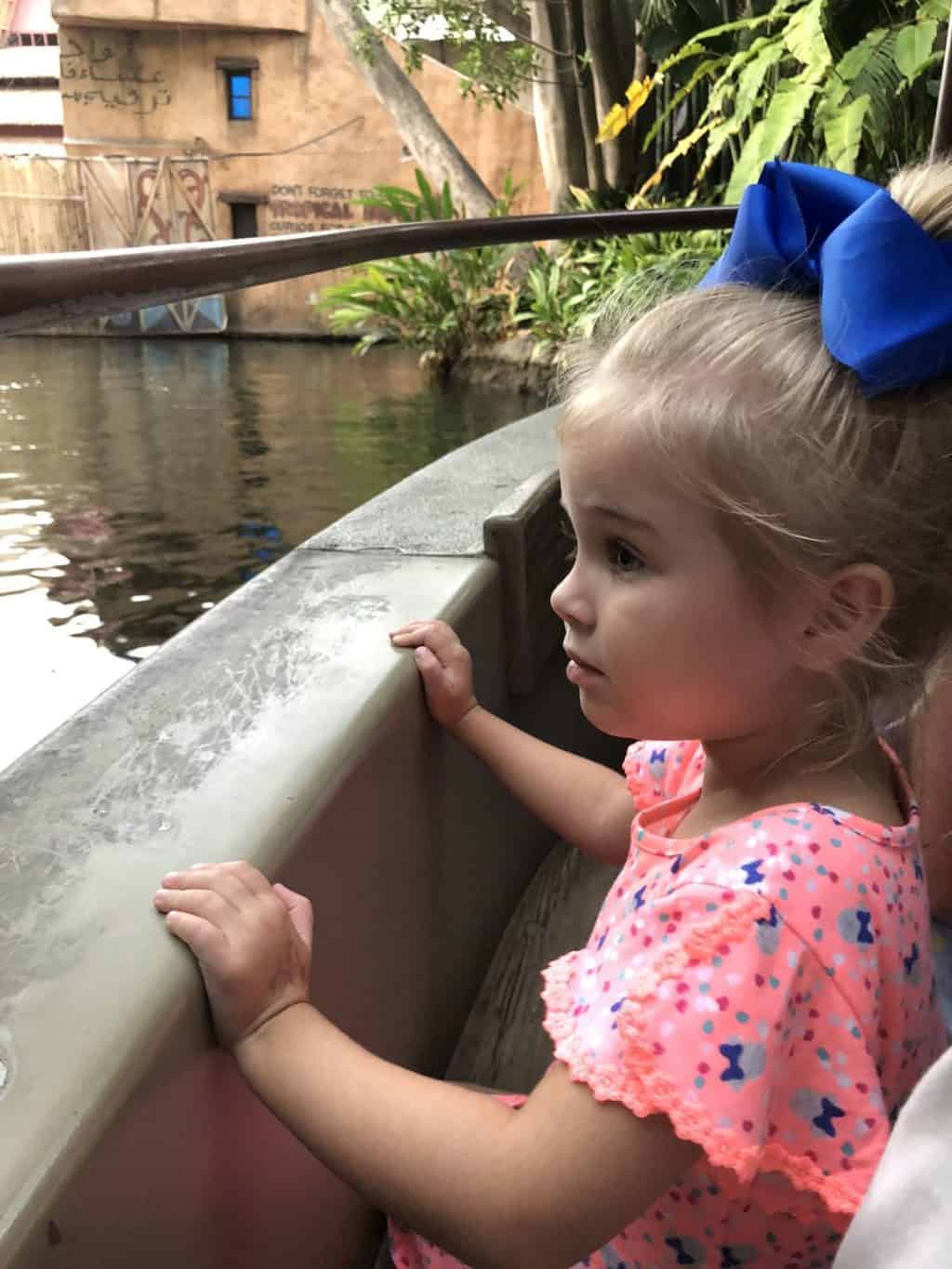 Earlier that morning Indiana Jones broke down during our Fastpass window so we were given a fastpass that was good to return to the ride at any point in the day. Originally I had planned to ride it but with us still having a good bit of the night to go and with Zach already having experienced the entire area surrounding the ride with Tess when he waited for us that morning…he just rode with Kye and Britt and I explored Tarzan's Treehouse and the gift shops with Tess!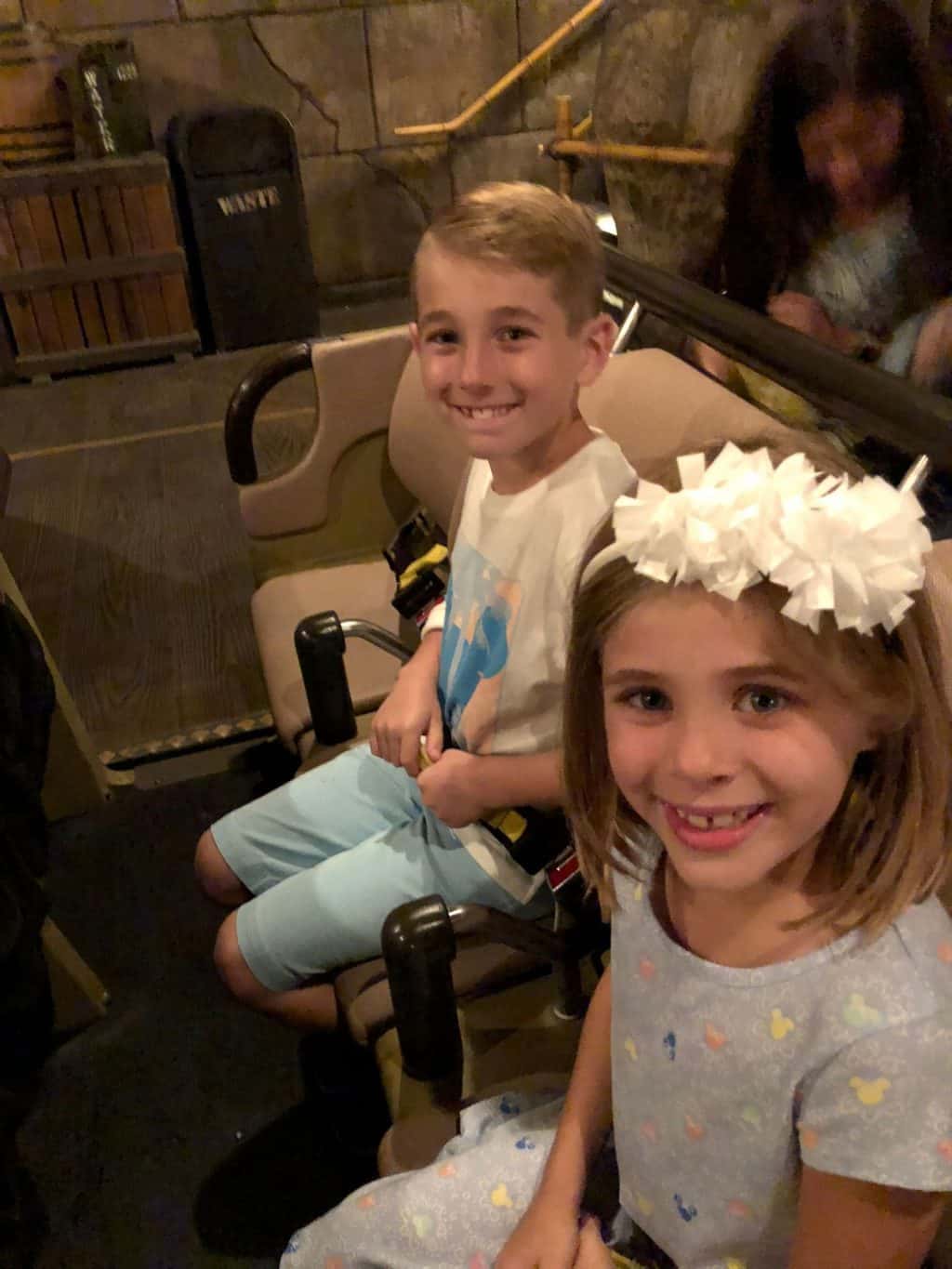 Tess was quite the expert about Tarzan's Treehouse at this point. She went through it twice that morning with Zach solo then with Kye and Britt solo (there is only one way in and one way out so Zach and I stood at the exit and let the three of them go through it together) and then the third time with me! Her FAVORITE thing was Baby Tarzan and she kept doing his adorable cry all day 😉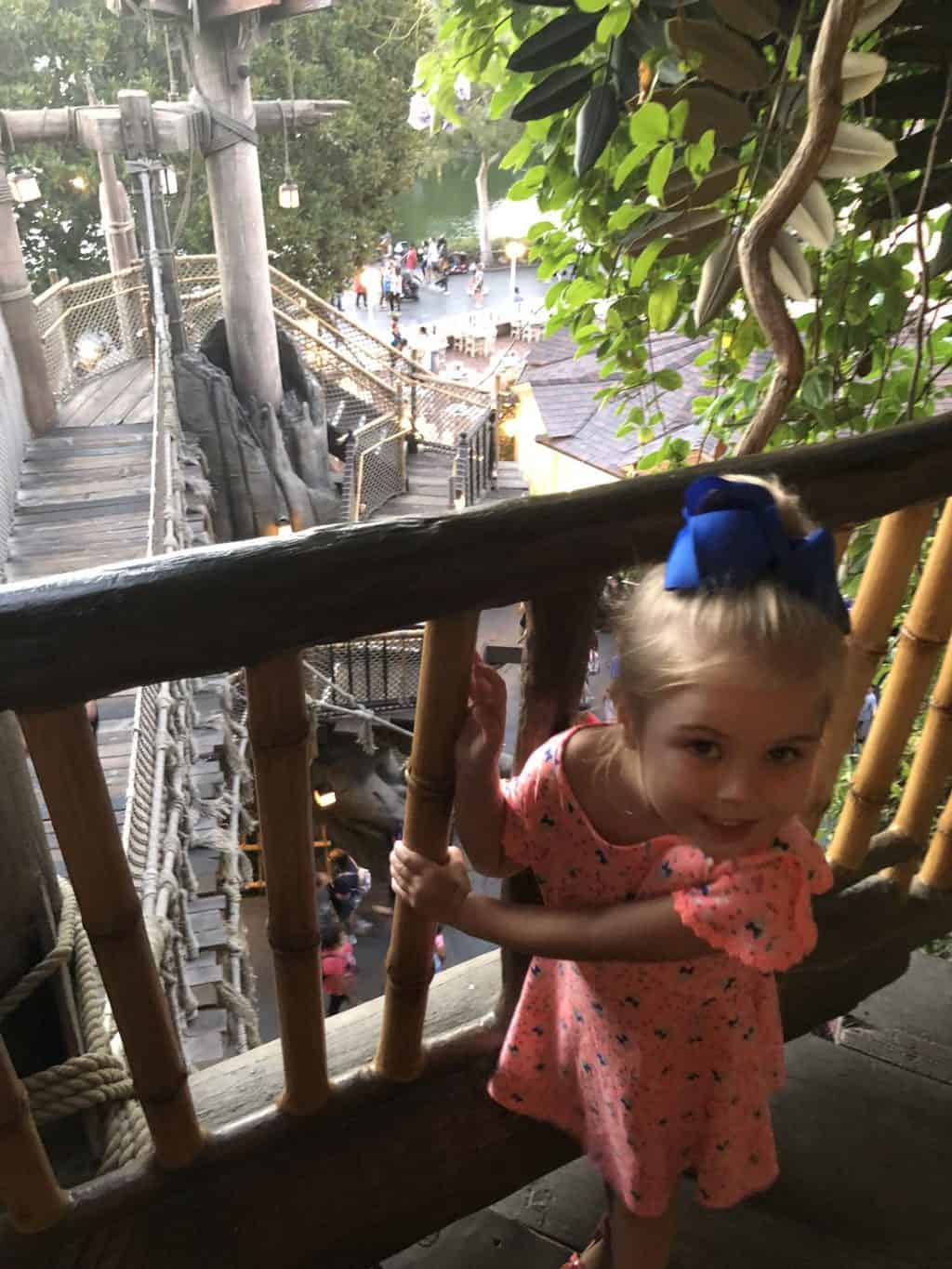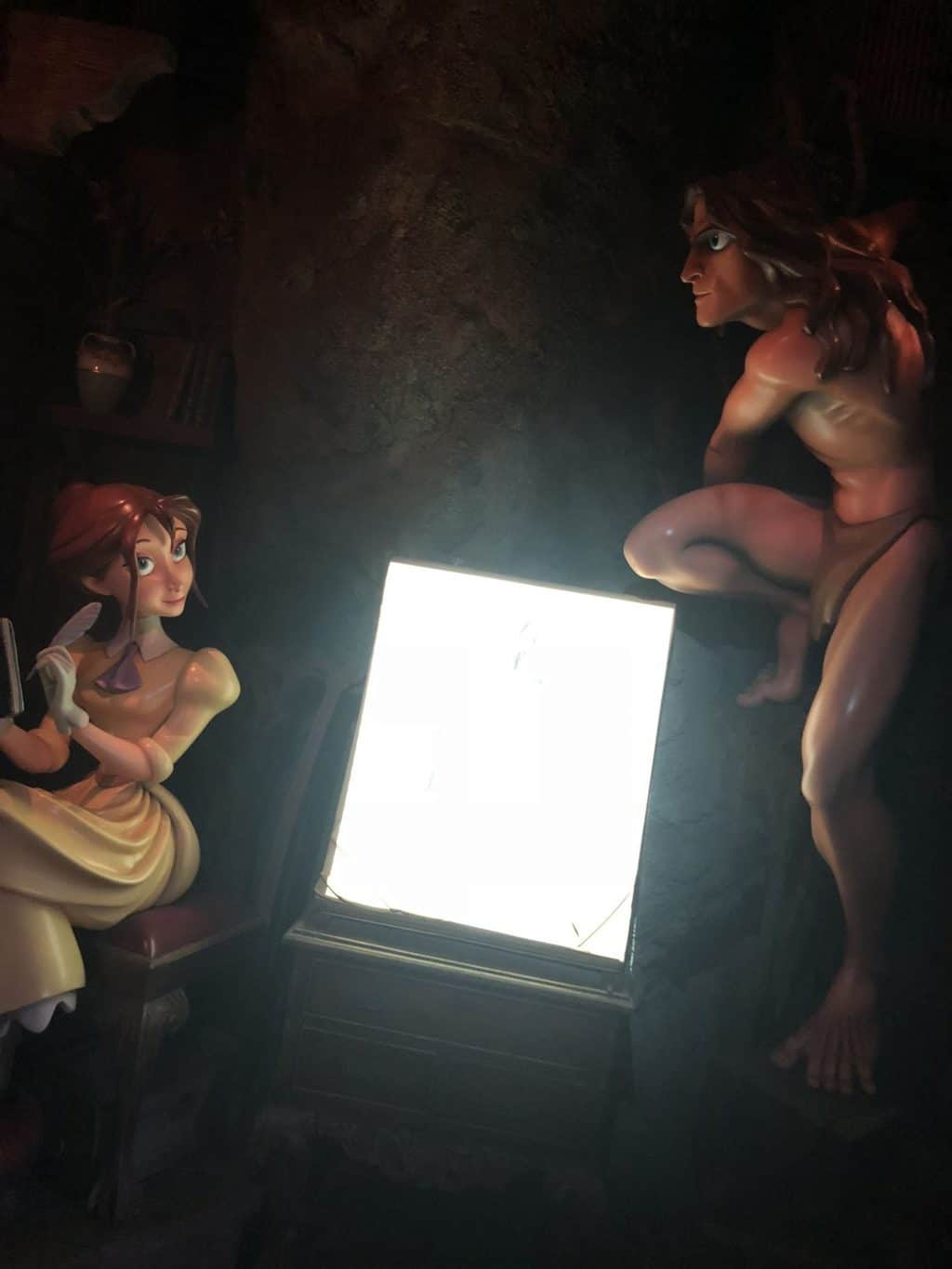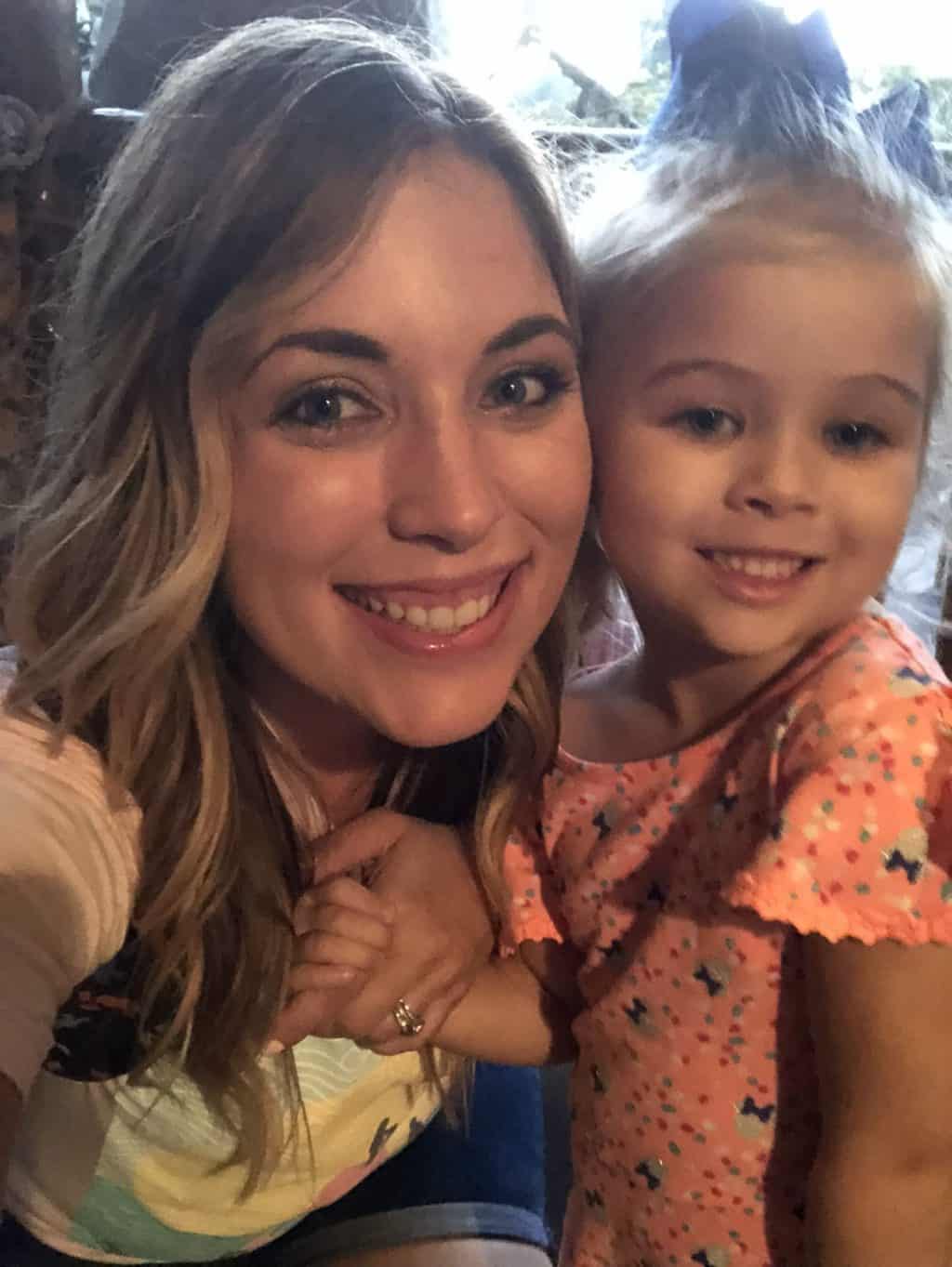 Always pointing out gift ideas!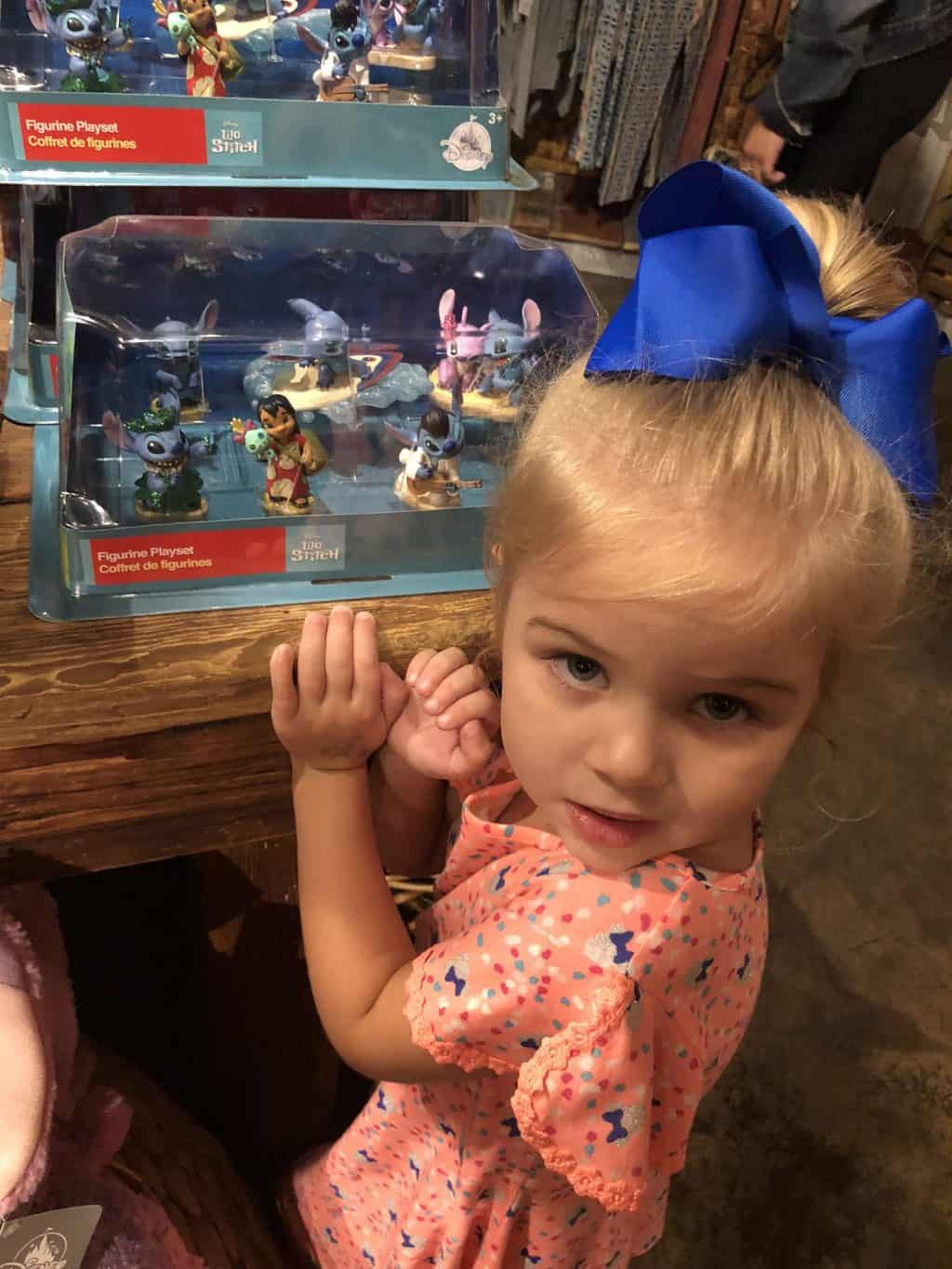 Pirates at Disneyland has a lot of differences from the Magic Kingdom version and one of the big differences is that instead of one drop it has multiple ones and they are a pretty decent height. I wasn't expecting that and handled it okay and this made everyone all excited thinking maybe Mommy would turn into a thrill ride junkie 😉
Tess at her last appointment was just under 40 inches. She's a thrill seeker so we were really hoping the Disneyland measuring system (which I've heard is more lienant than Disney World) would let her slide for the big rides most of which require a 40 inch height minimum. Luckily our favorite Disney shoes for the girls also give a little height boost (you can see them here!) and it worked out perfectly!
With Tess being tall enough to experience several rides for the first time on our trip I felt like it was a time where I needed to just put on my big girl brave britches and do them. Now don't get crazy. This won't be a regular thing.
But for the first time in my LIFE I rode Thunder Mountain. I know. C-RAZY.
The kids were SO PUMPED!!! Both Mommy and Tess riding for the first time!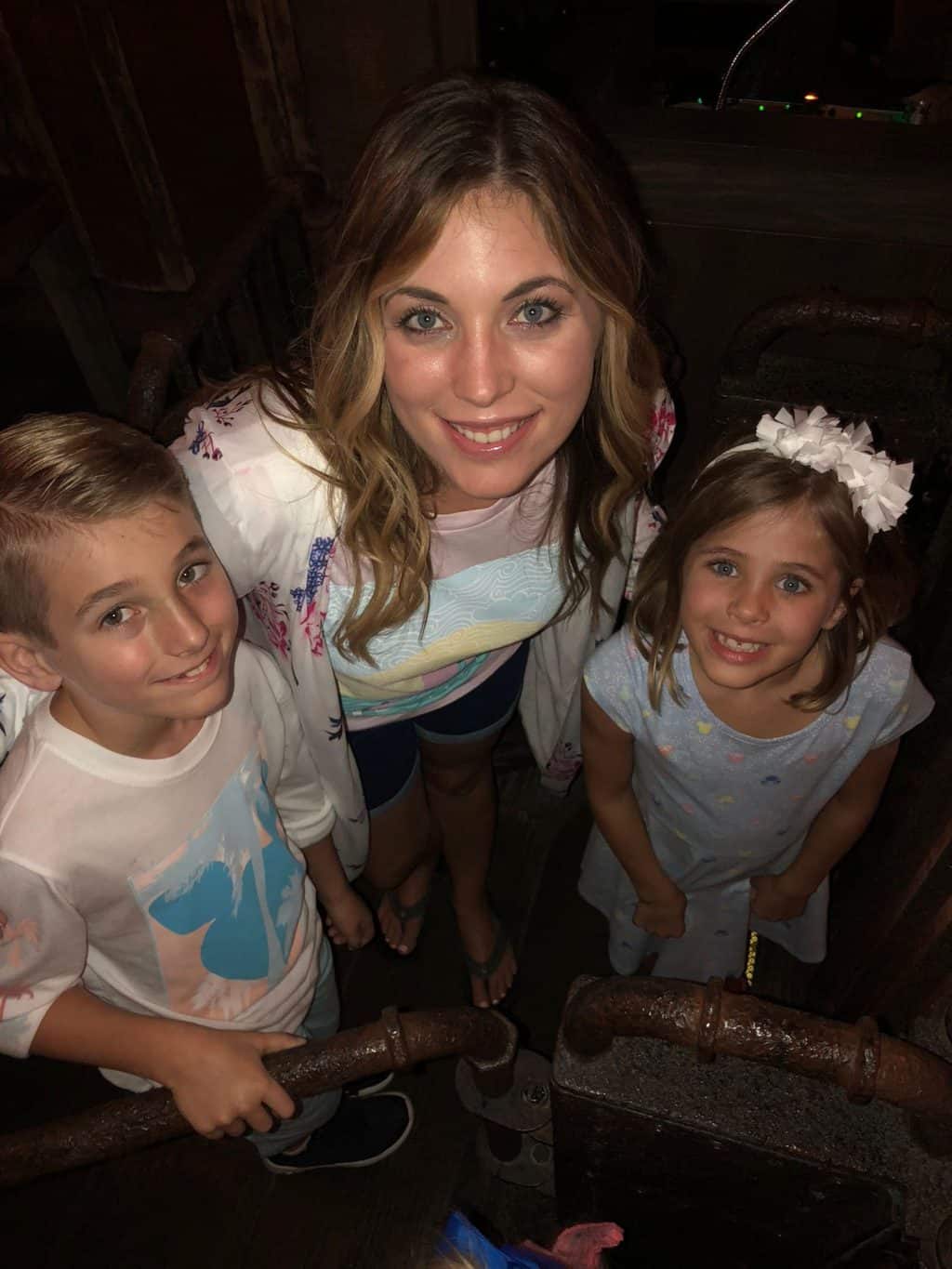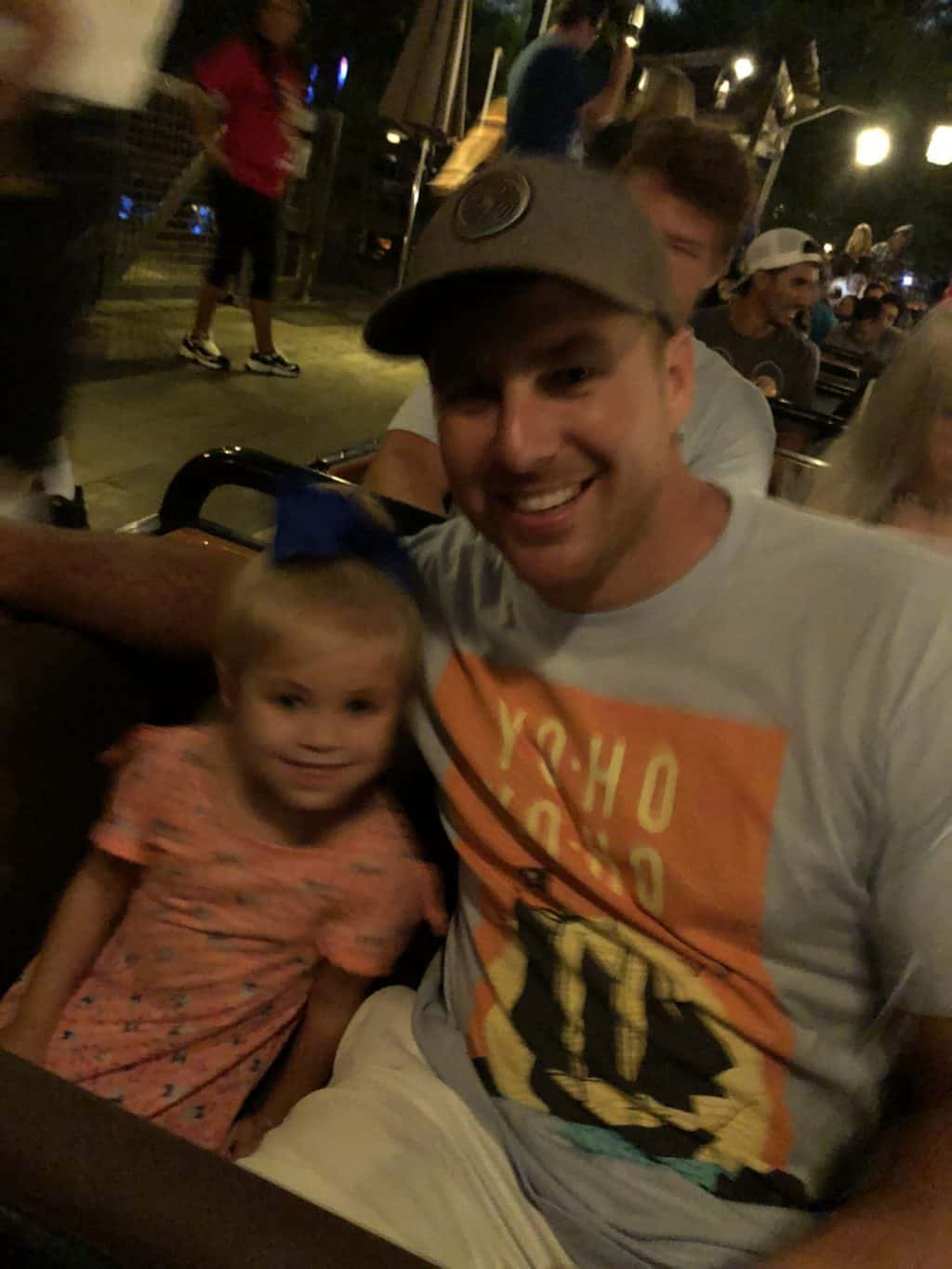 And we were upfront.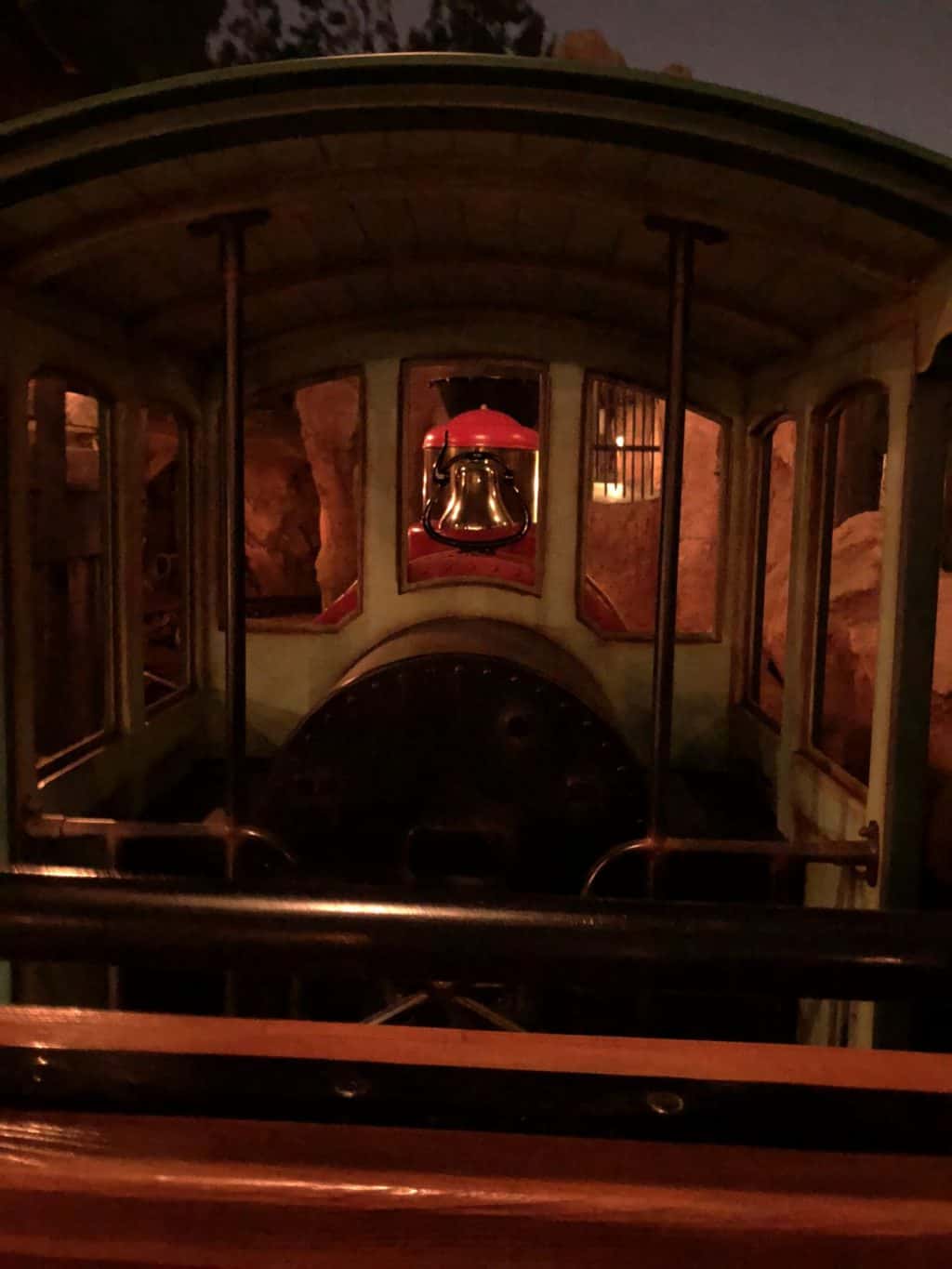 I literally lost my voice from screaming so loud and for so long. I screamed THE. ENTIRE. RIDE. No joke. Entire thing. Kye LOVED every single second of it and is begging me to ride Space Mountain (NEVER EVER EVER). I don't regret riding it because it's a super funny memory and I know all the kids loved it and Zach loved hearing me scream too (he regretted not sitting in front of me so he could hear better haha) butttt I didn't enjoy it one bit either. It was SO FAST and SO MANY TWISTS.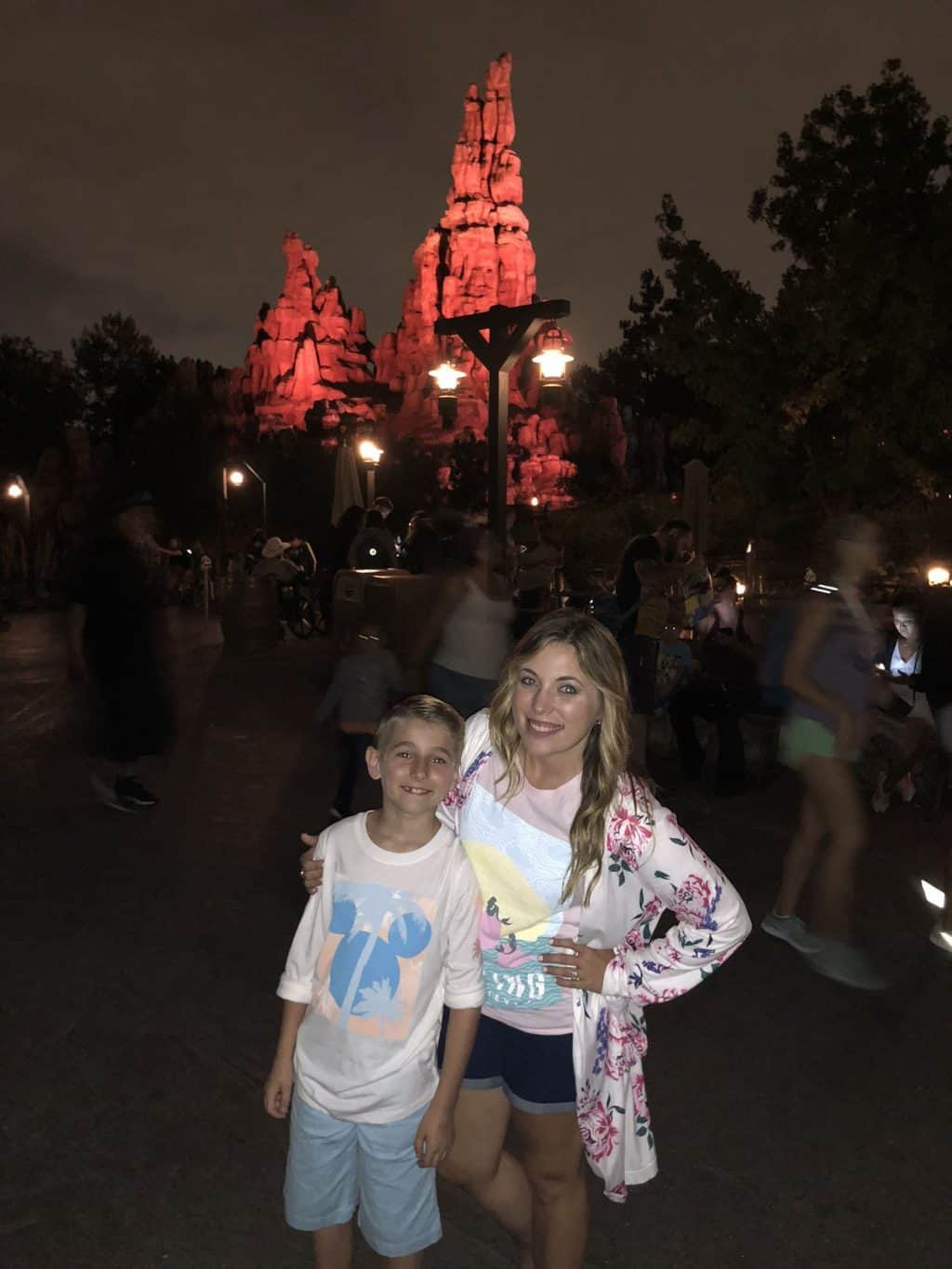 This sums it up: me terrified and Kye loving it haha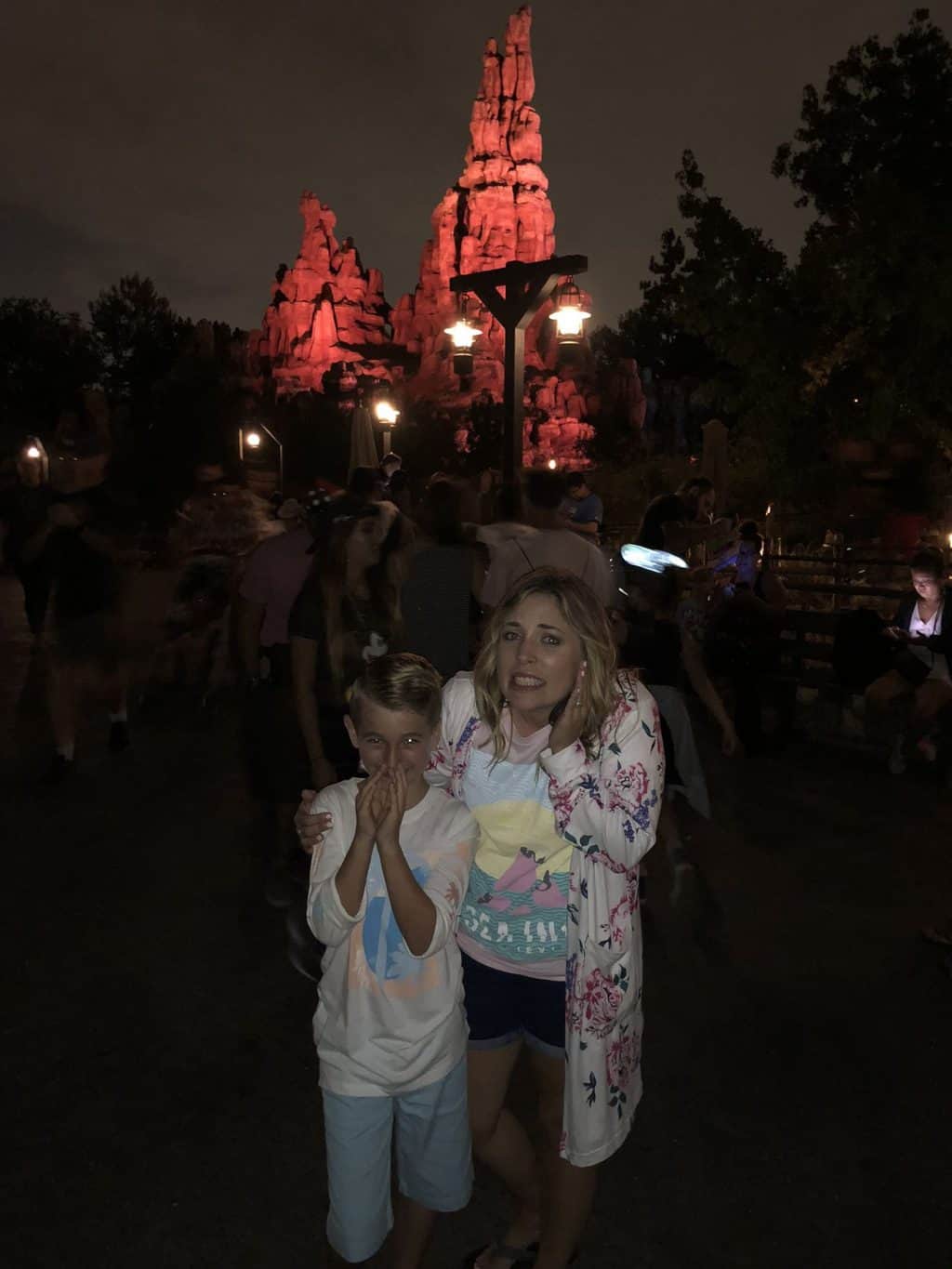 We headed over to Main Street to secure a spot for the fireworks and yall it's a MAD HOUSE. If you think Main Street at Magic Kingdom is bad…it is NOTHING compared to Disneyland. With a teeny tiny castle and a show that has projections on the castle…everyone has to cram into a very limited sighting area.
They have areas taped off and close to when the fireworks start they force everyone to stand. THAT is the moment. A cast member was SO sweet to give us this tip. We waited around for people to stand and then RUSHED into the taped off area with the masses. We didn't have a crystal clear view or anything, but it was good enough for us. And made me thankful we had the seats for Fantasmic ha!
Brought our own light up fun!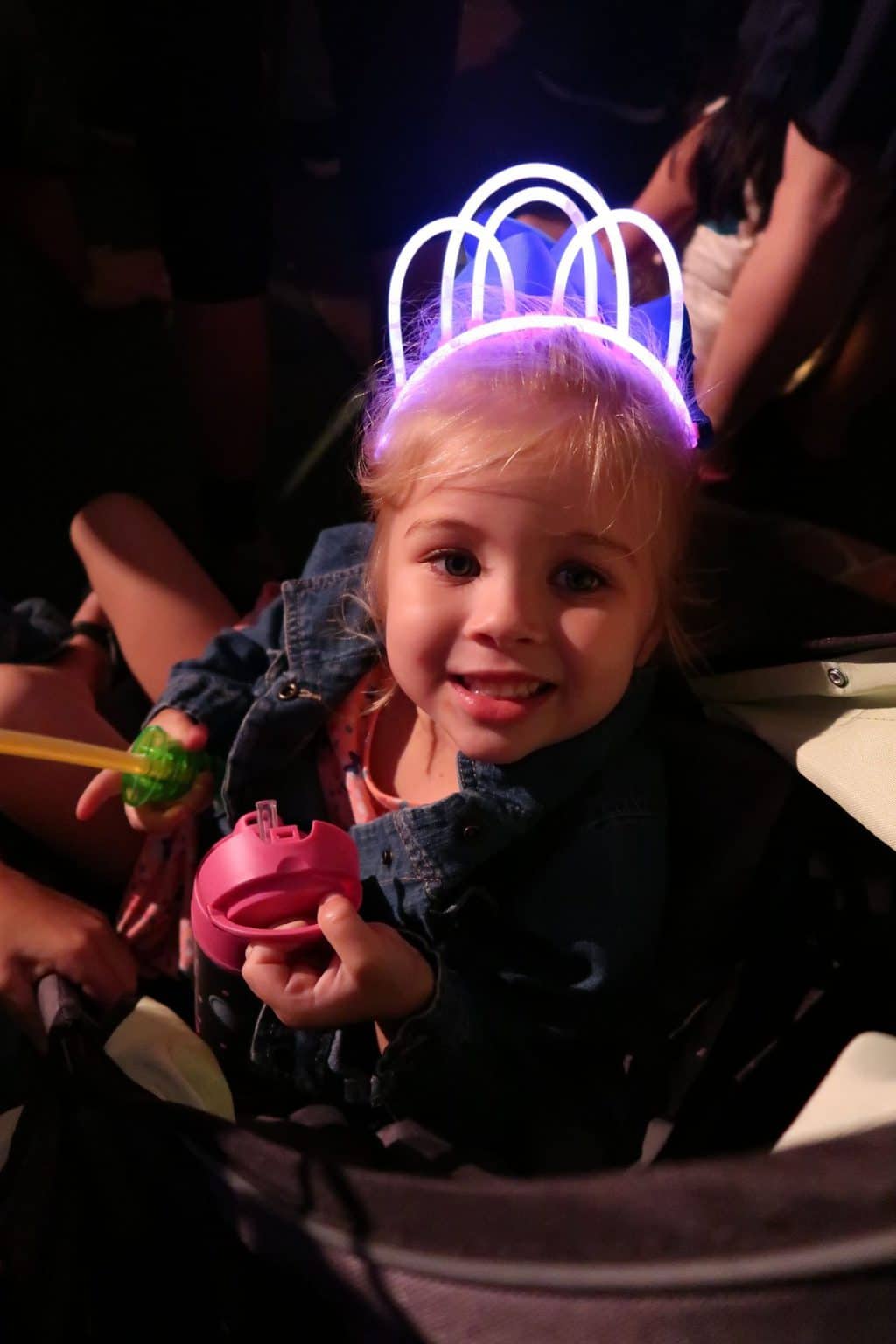 HUGE crowd. TINY castle.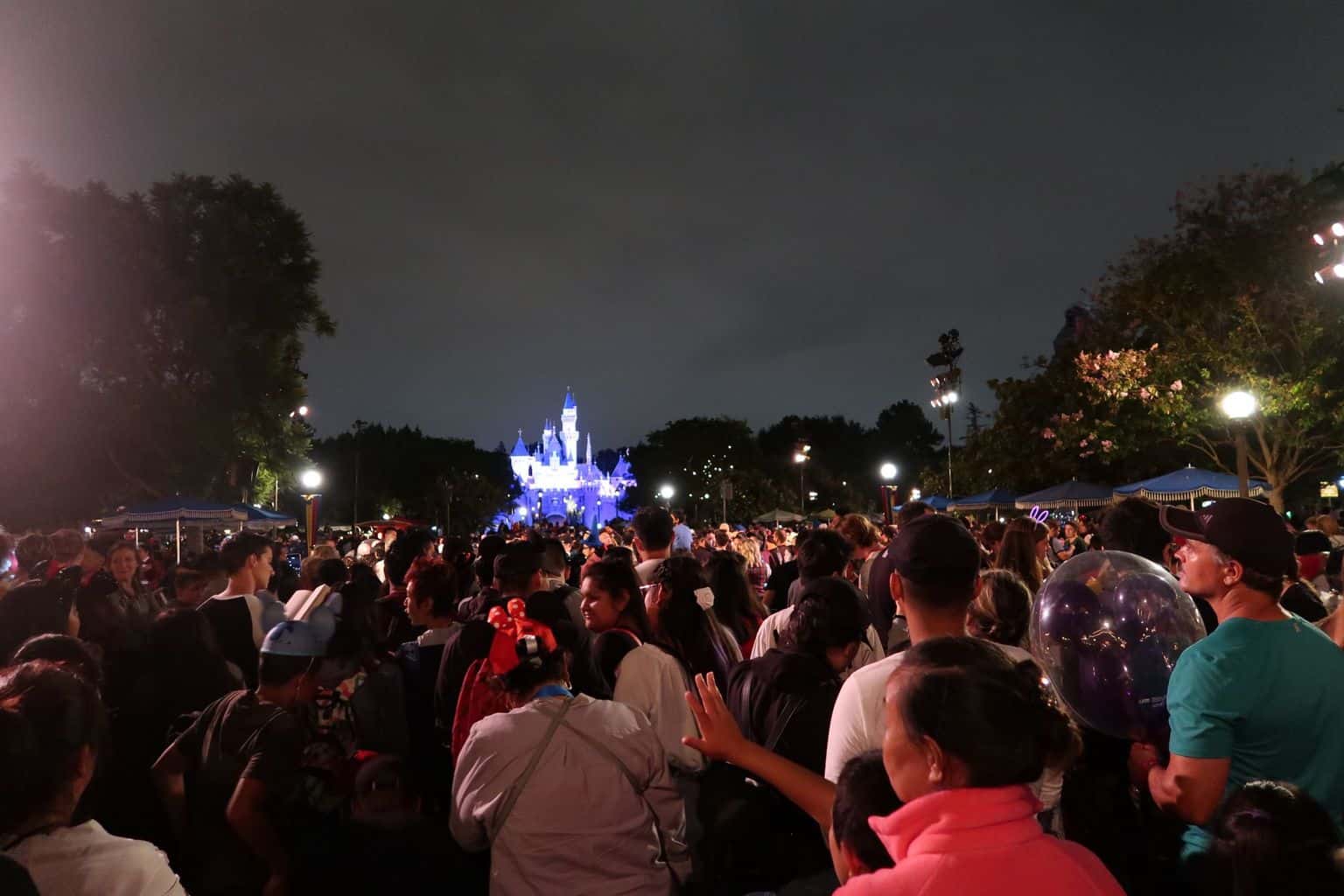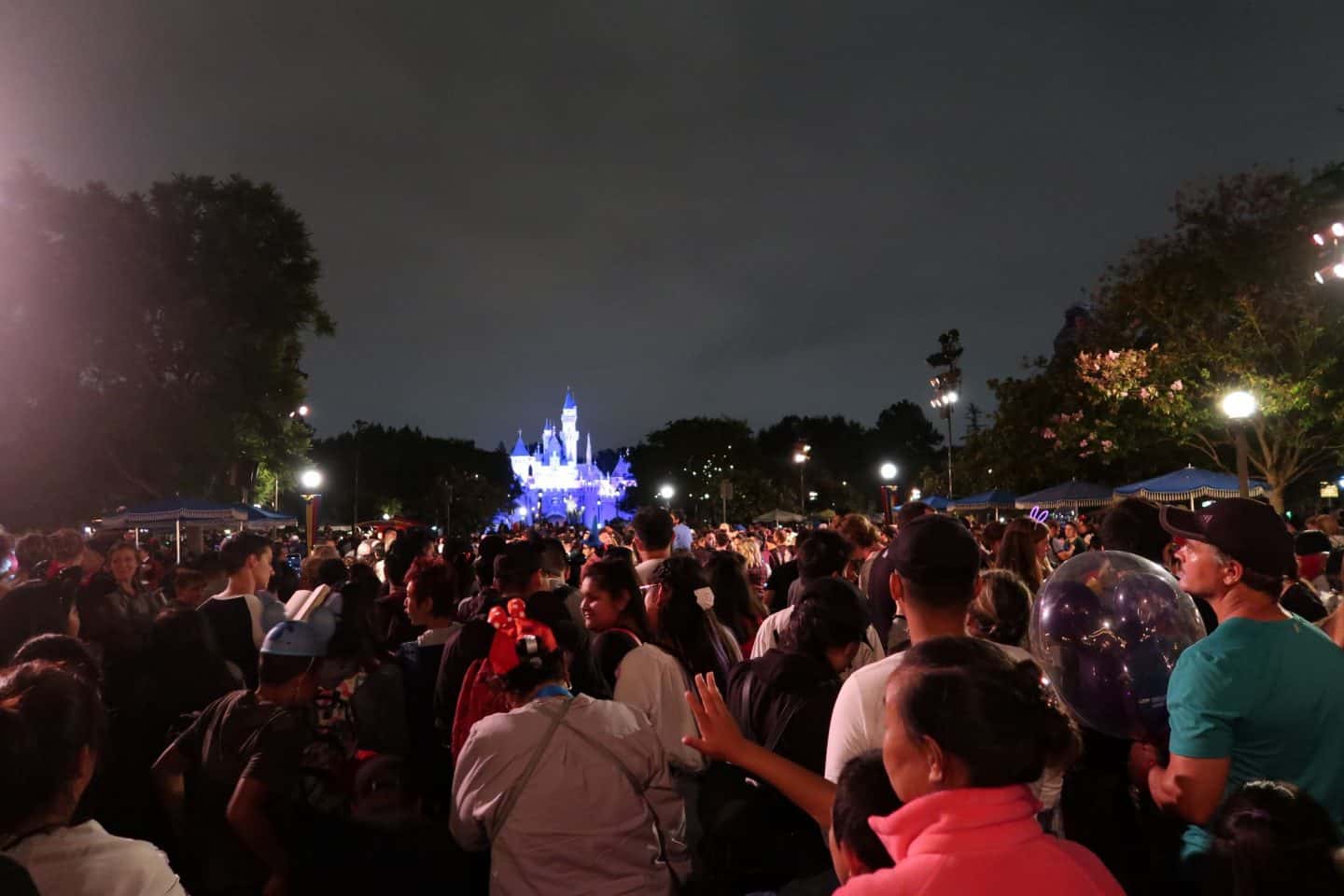 Small yet still so pretty 🙂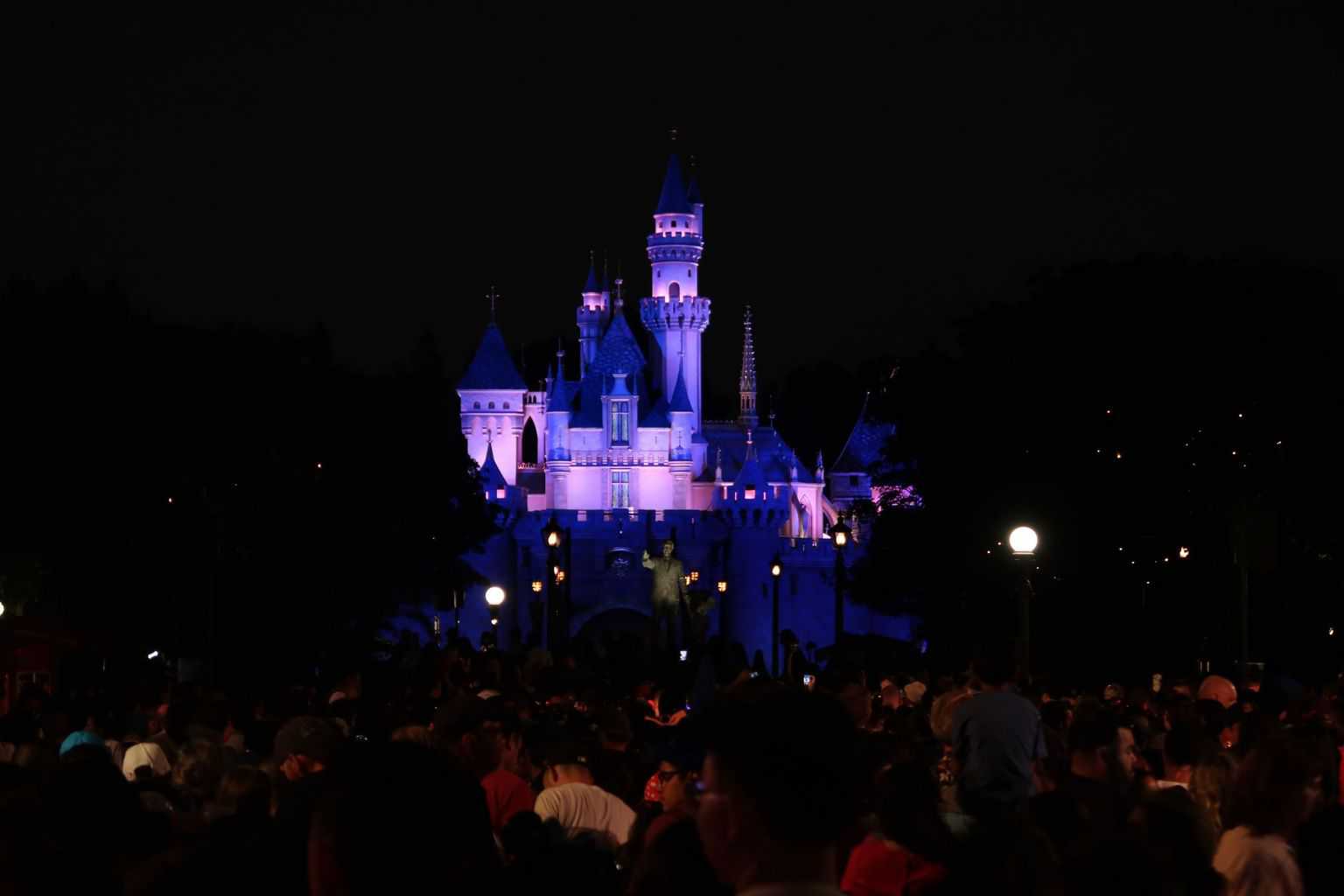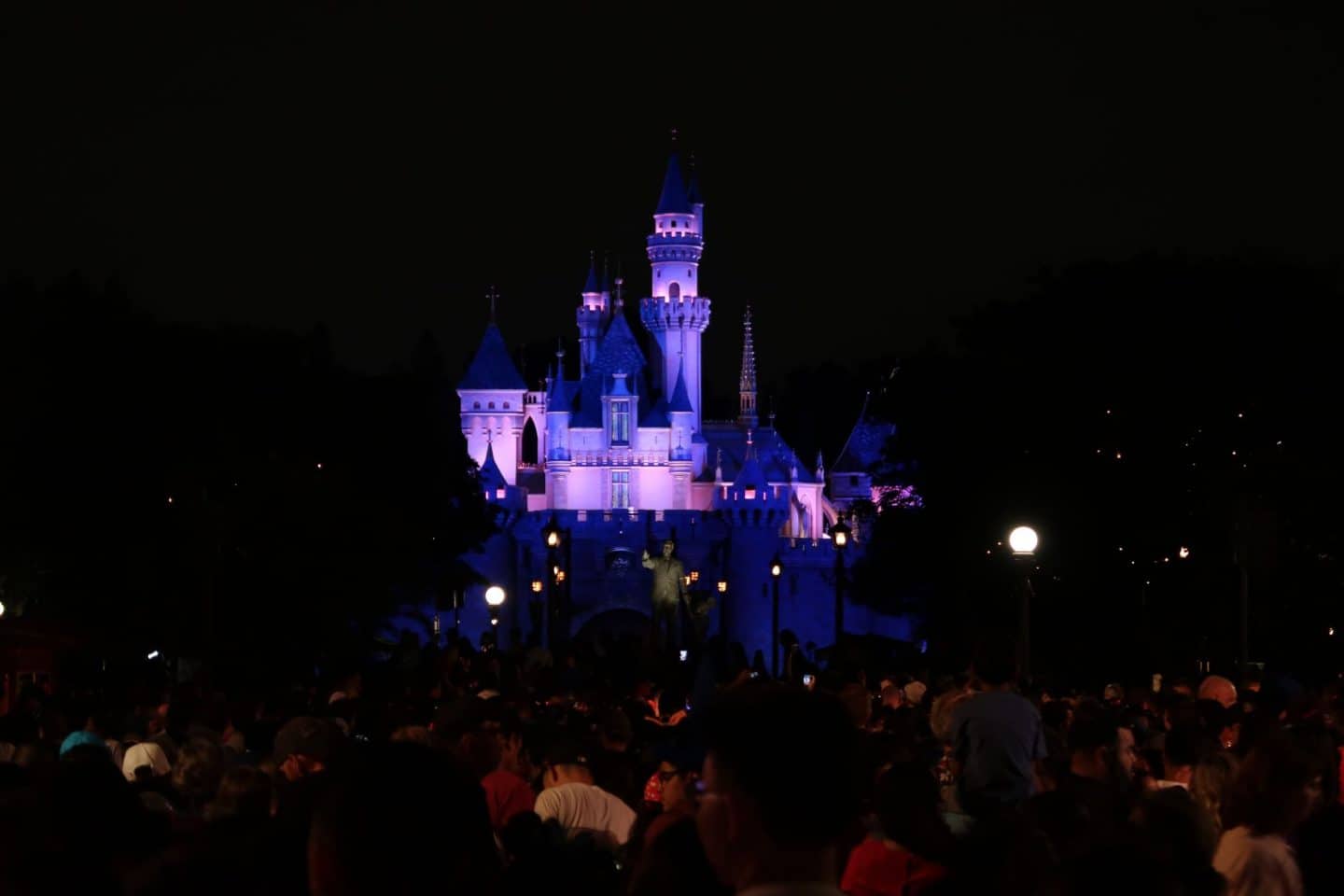 #DadDuty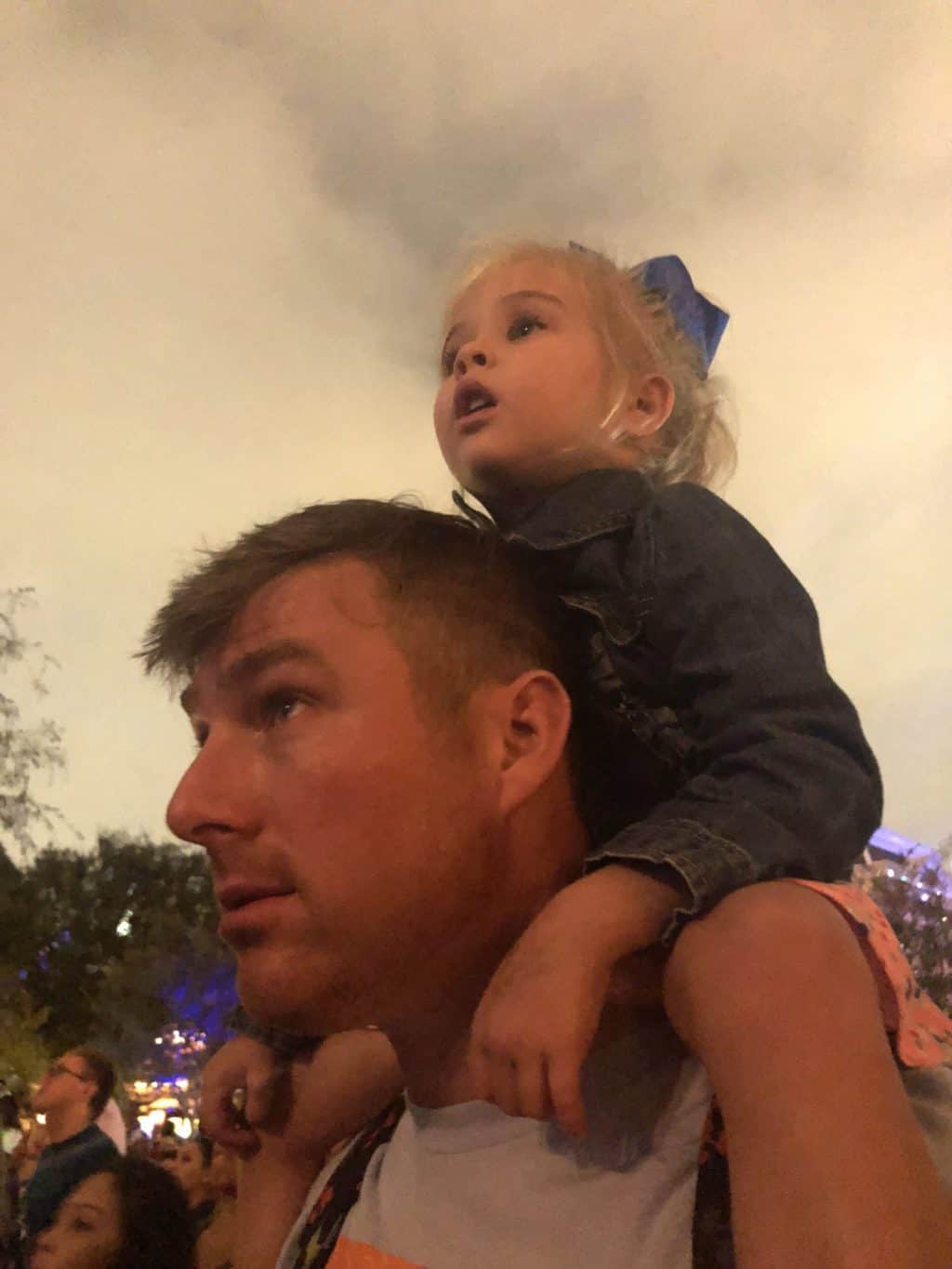 I took three videos of the fireworks show: video 1, video 2 and video 3!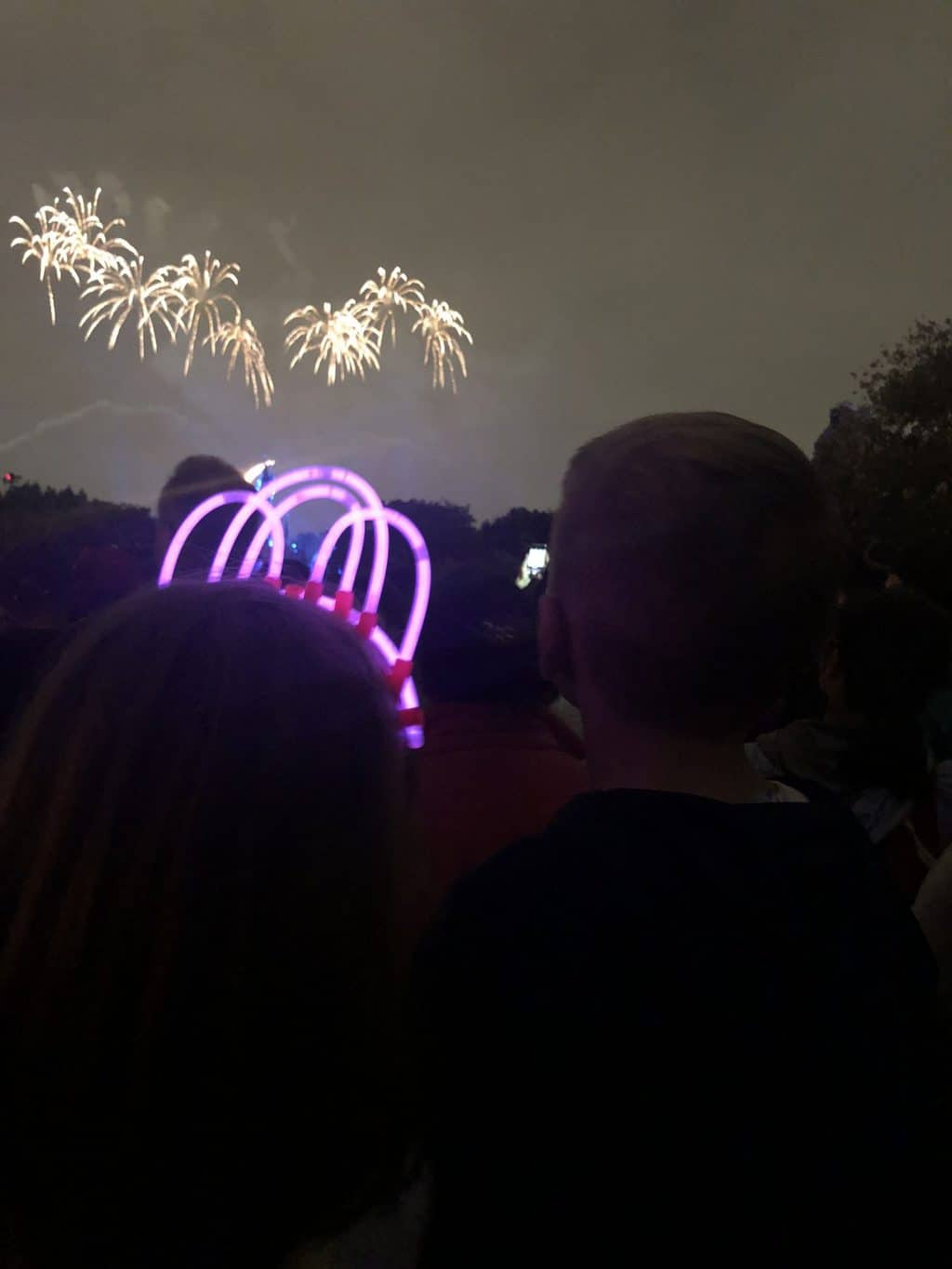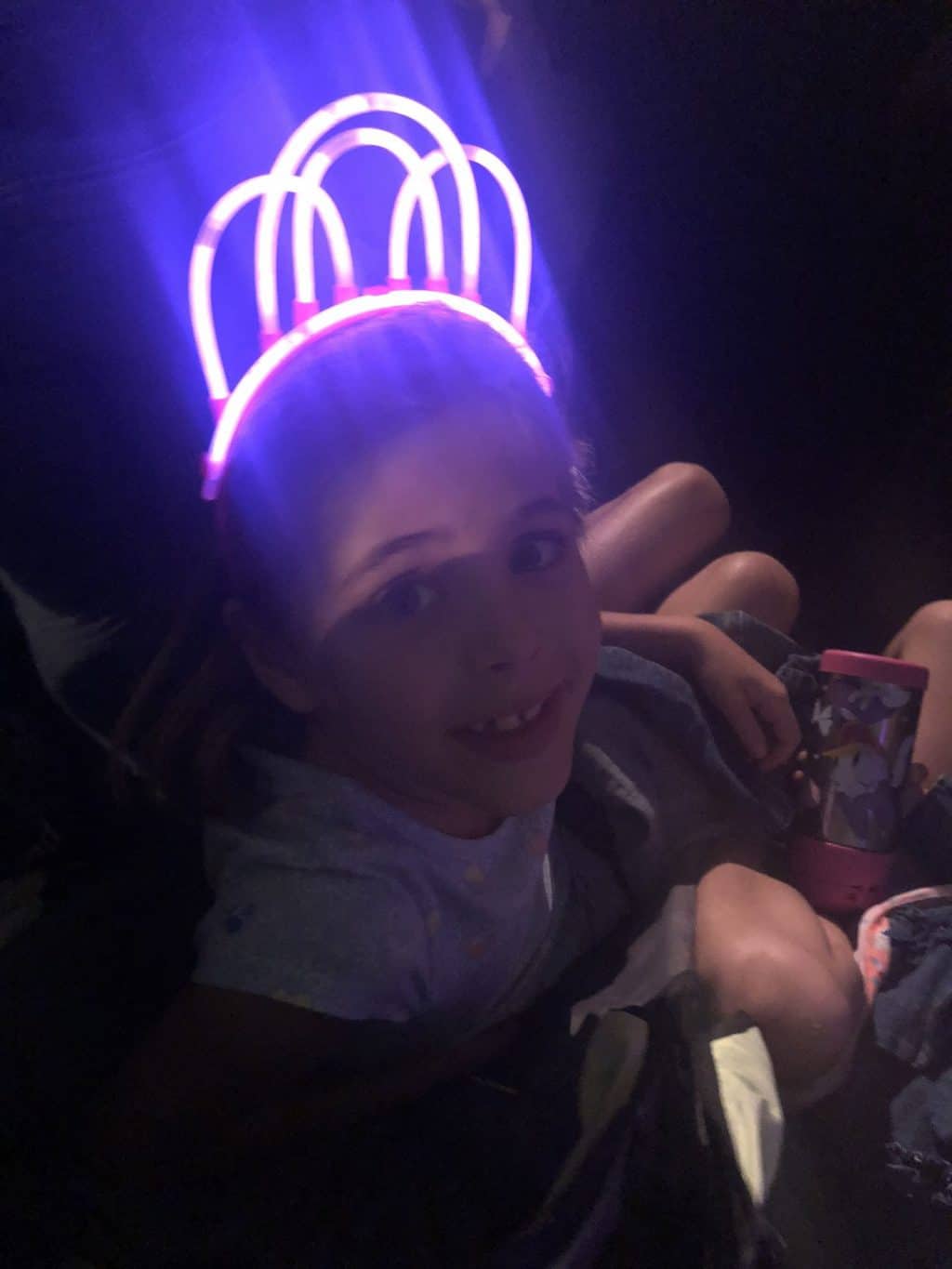 I used to LOVE the cream cheese filled pretzels in Tomorrowland at Magic Kingdom but they stopped having them awhile ago…still available at Disneyland though! Whoop whoop!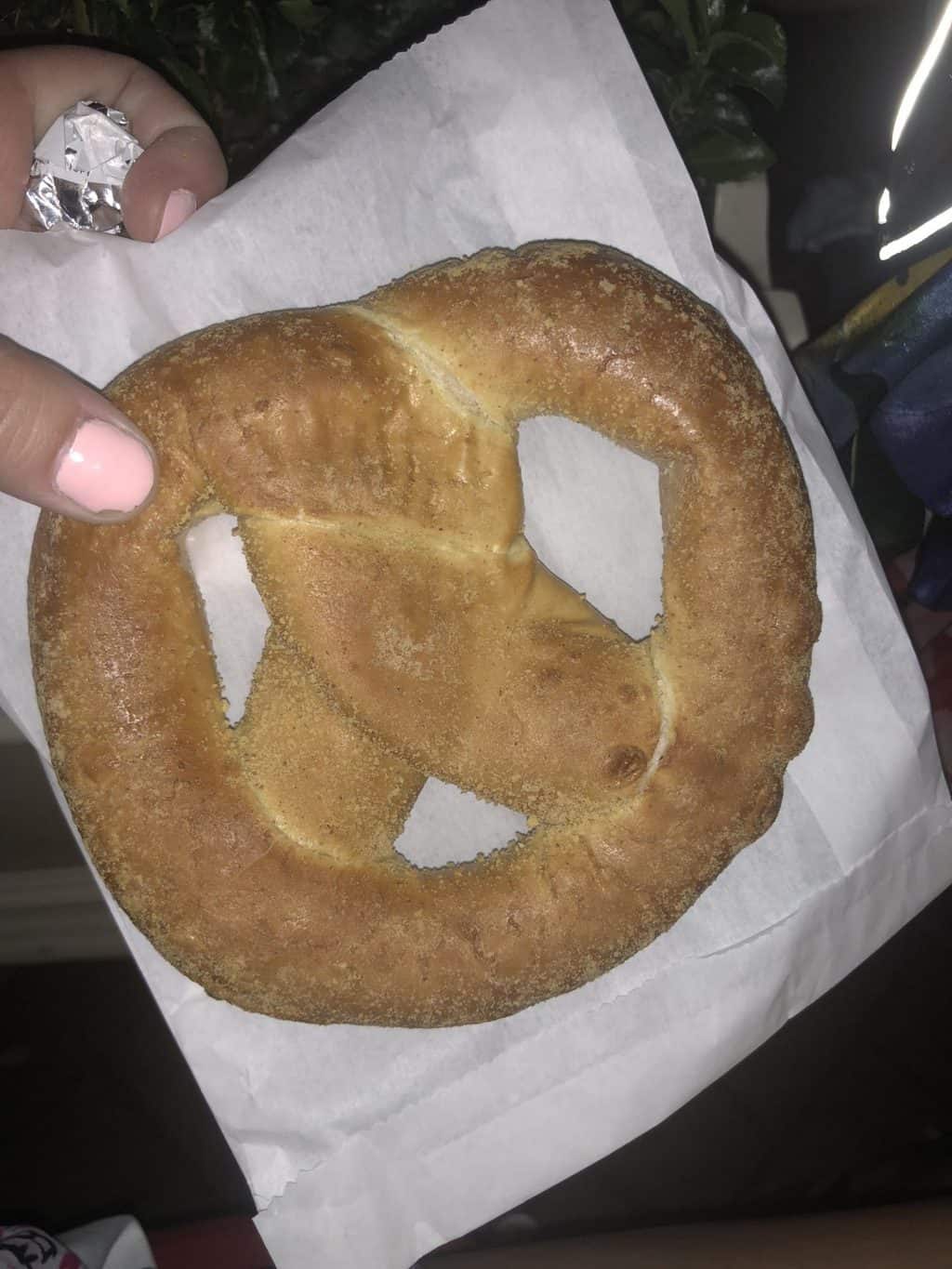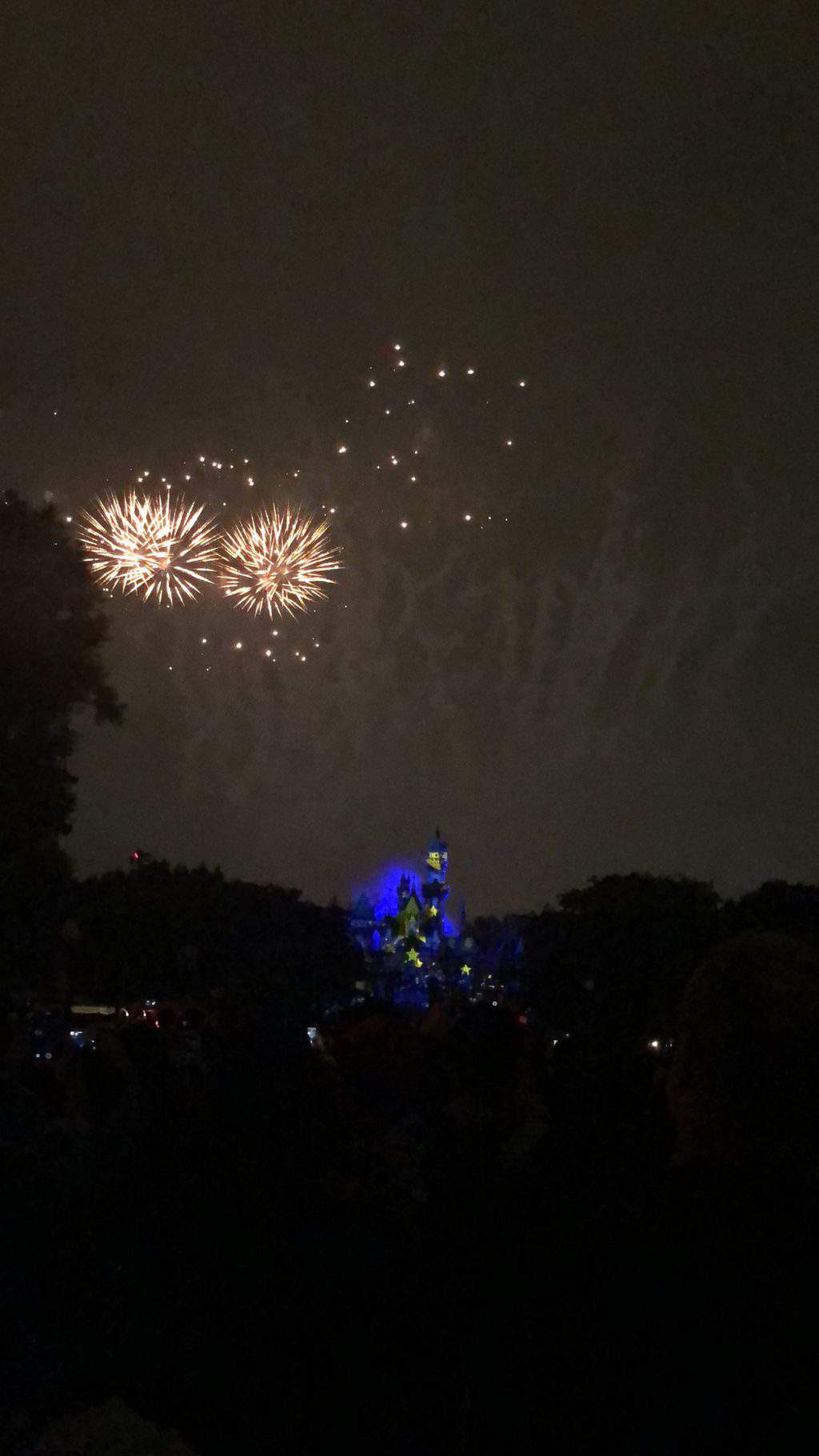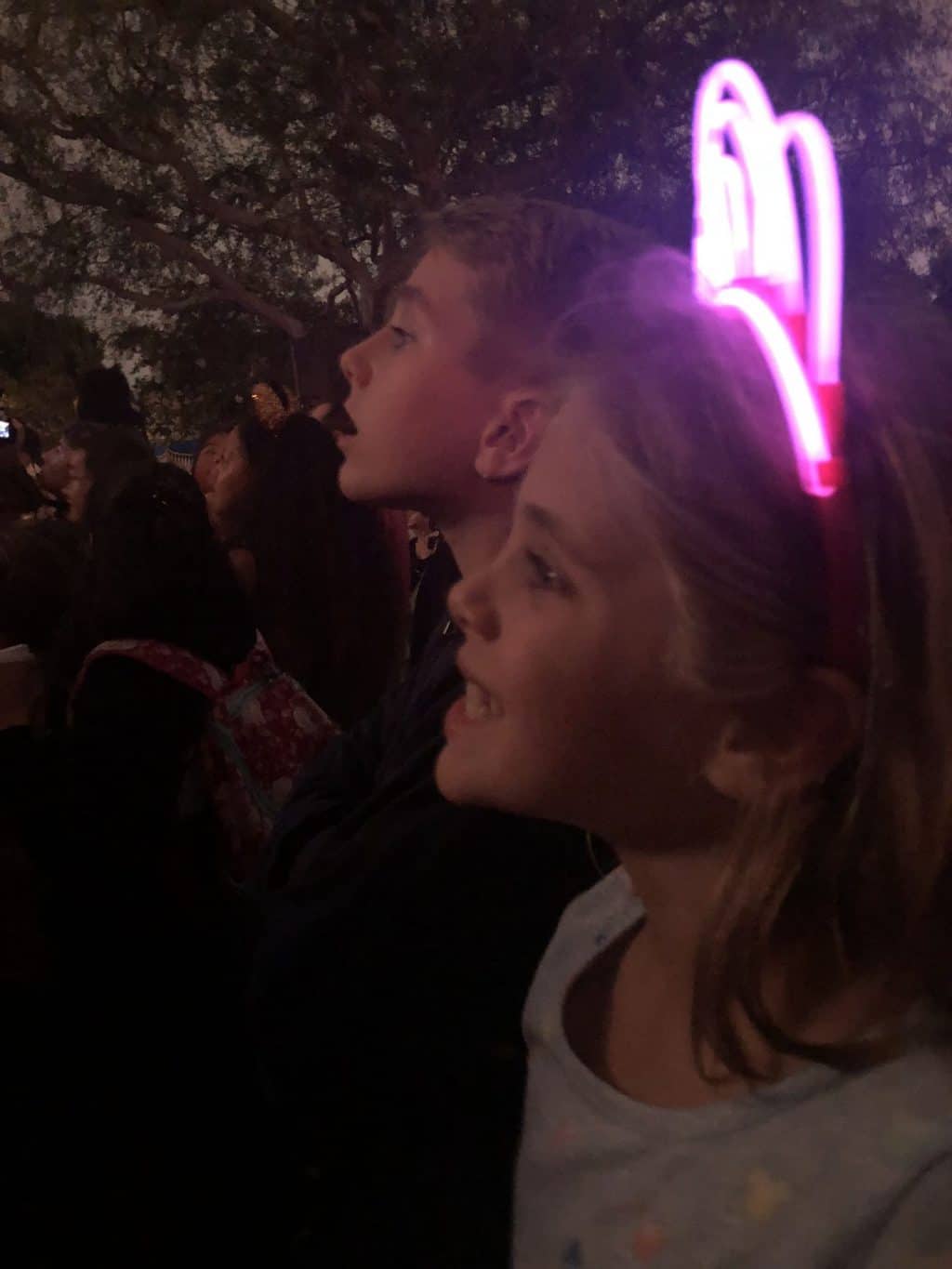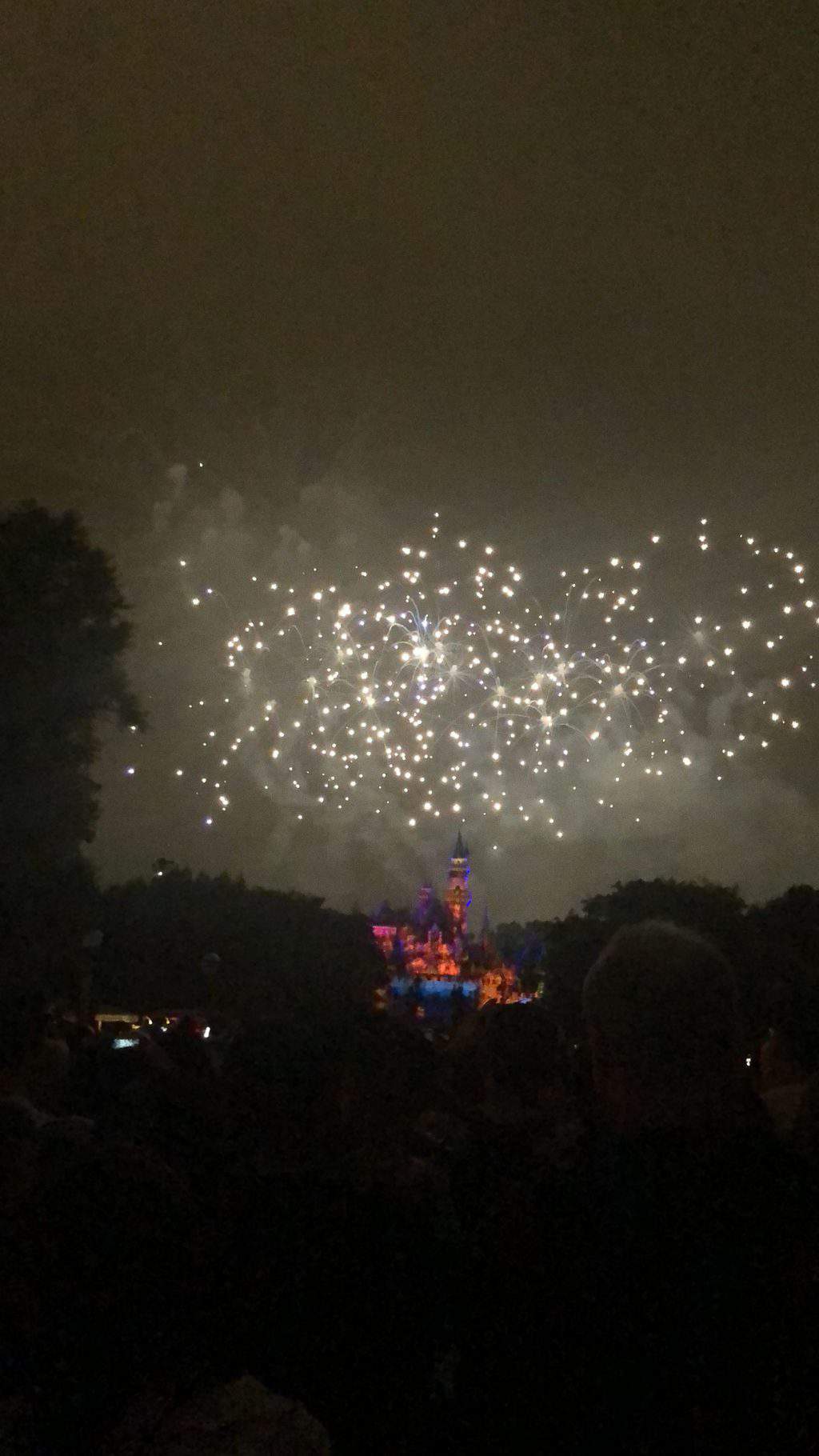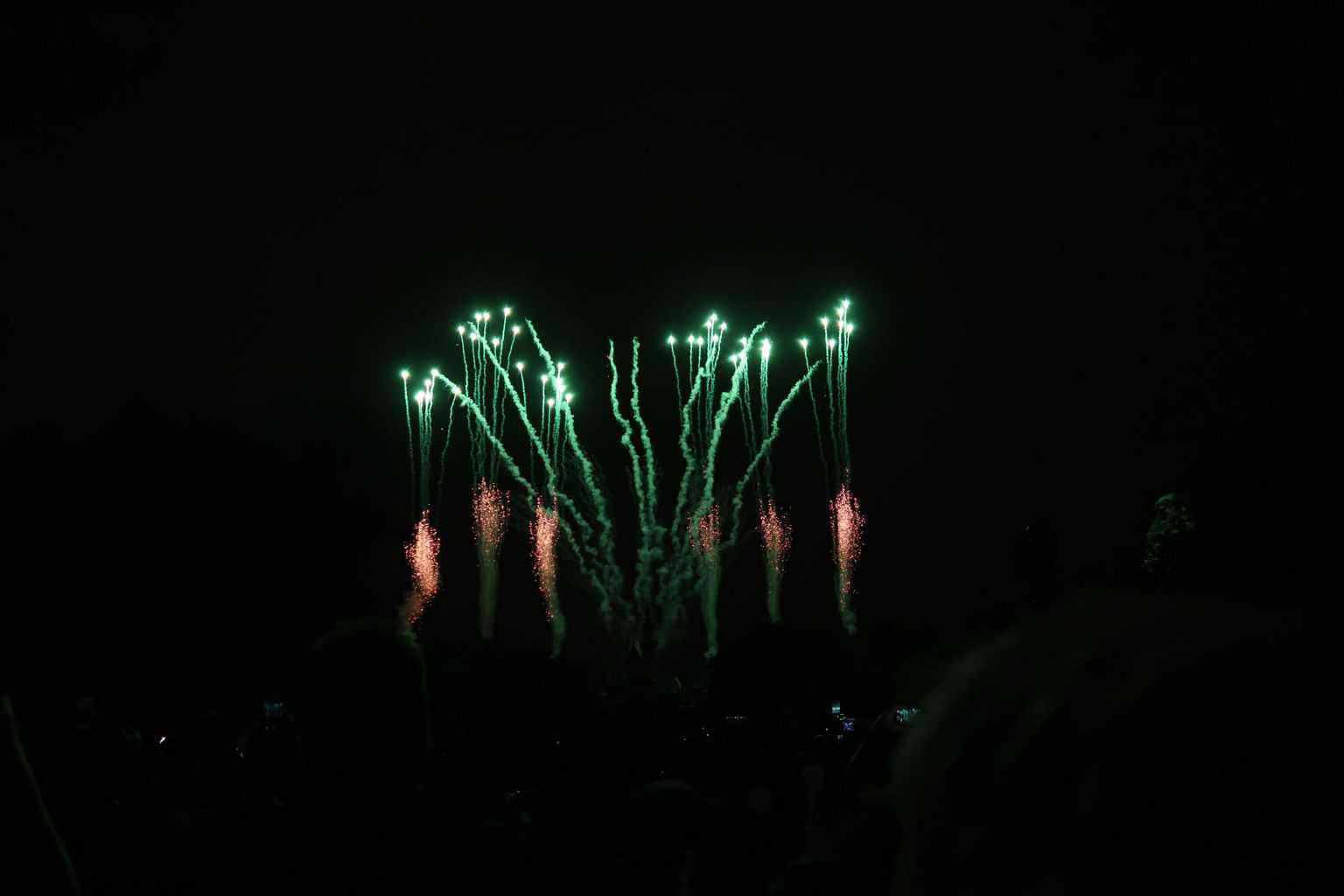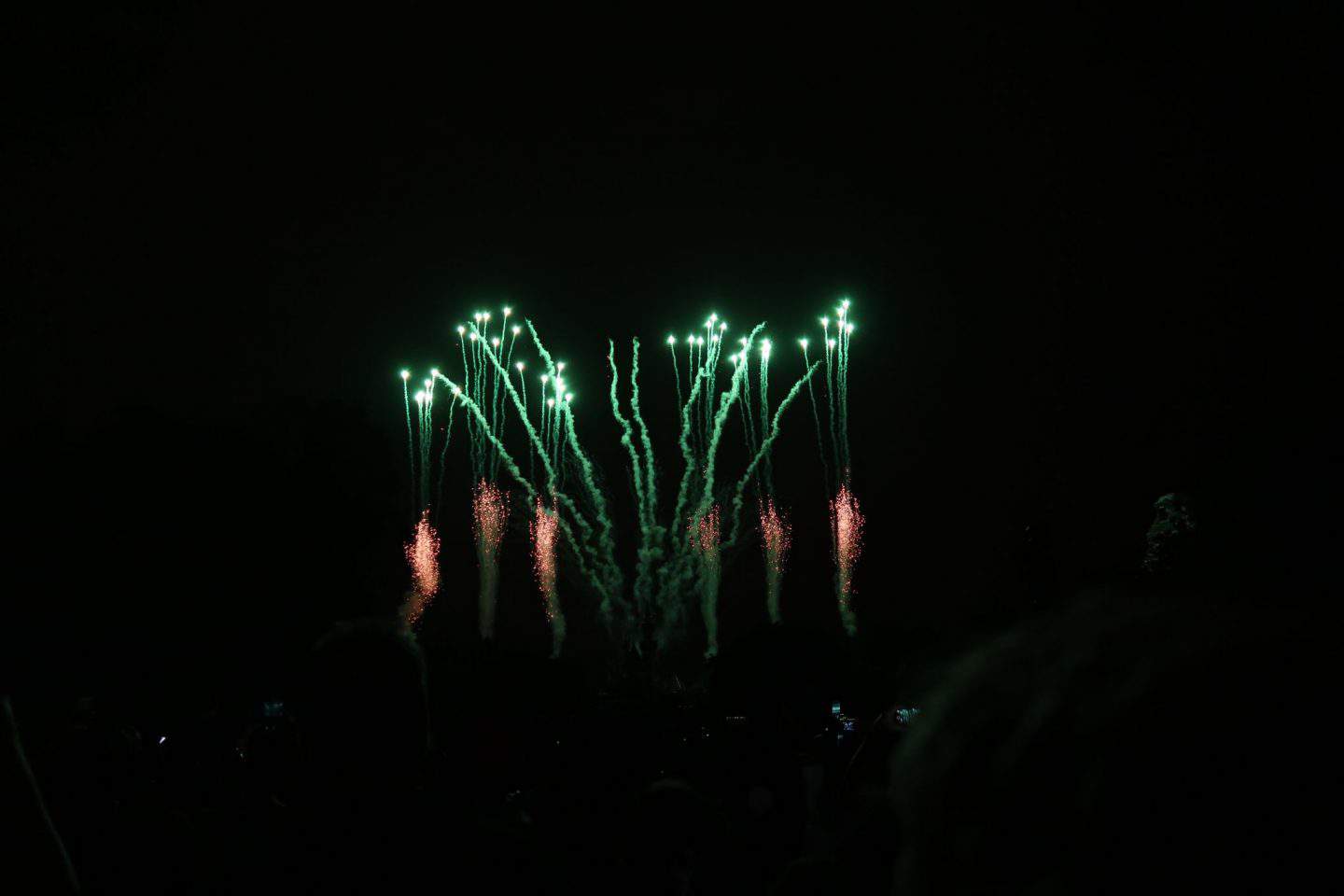 The fireworks Pixar Together Forever show was incredible. Rather than Tinkerbelle flying…Buzz Lightyear flew from the castle AND the "UP" house floated by AND Coco was part of the show. SO COOL.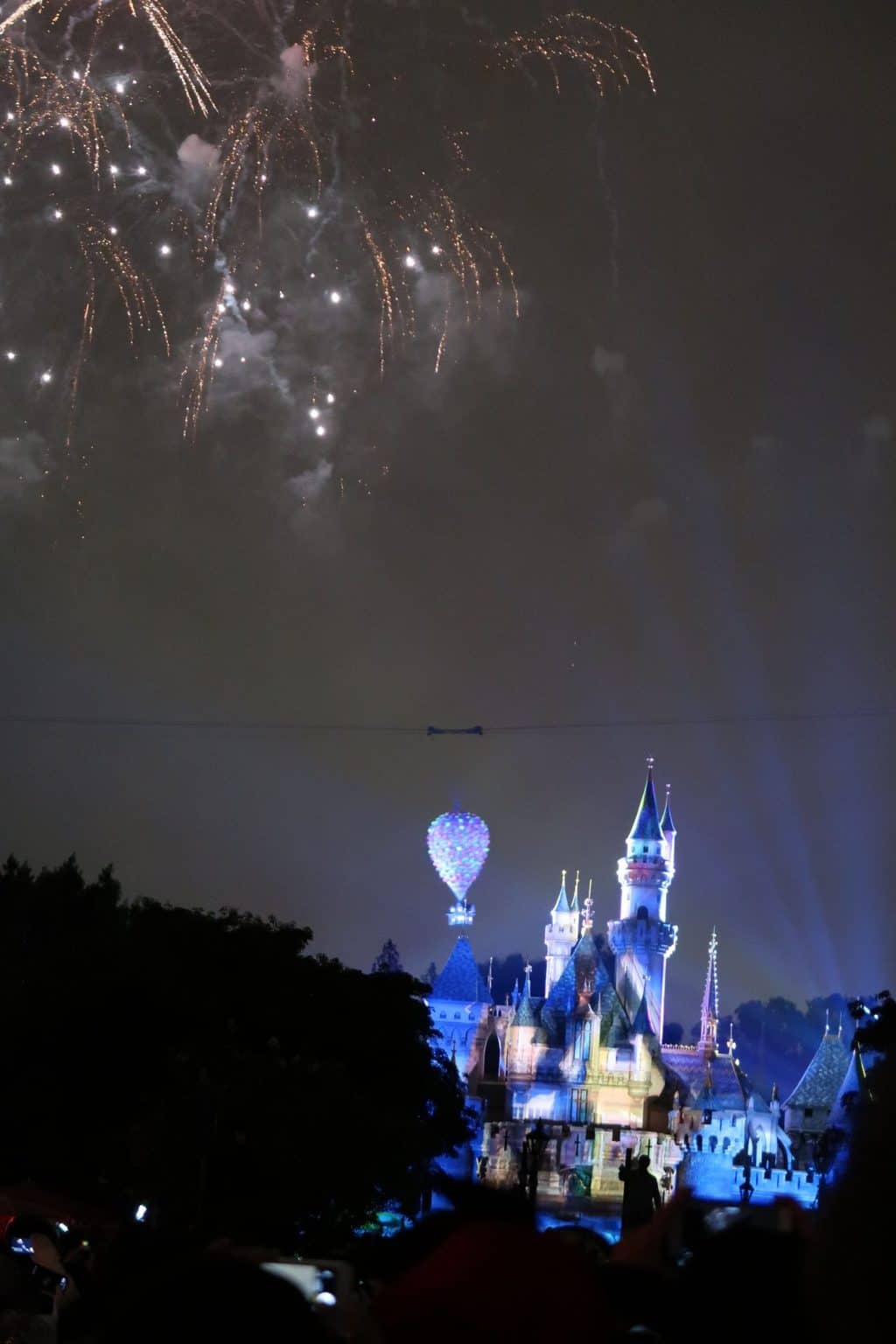 Out of all of the planning that went into this trip THIS evening was the one I was most nervous/anxious about. Trying to do TWO night shows in one night was a lot. I knew we'd be fighting the masses of people who would be leaving the park after the fireworks in order to get to a spot pretty far away for Fantasmic. So thankful we had the special reserved seats!!!!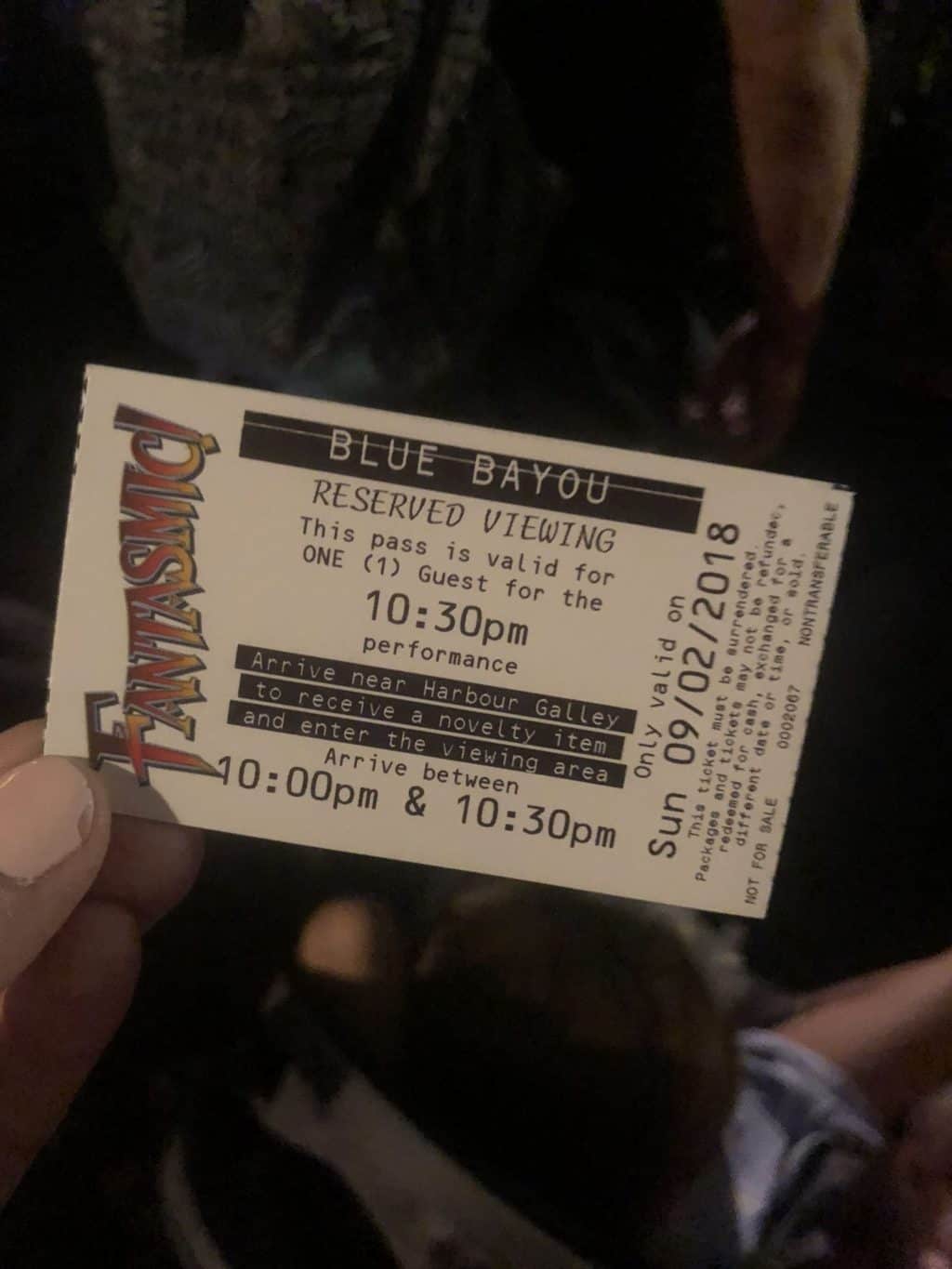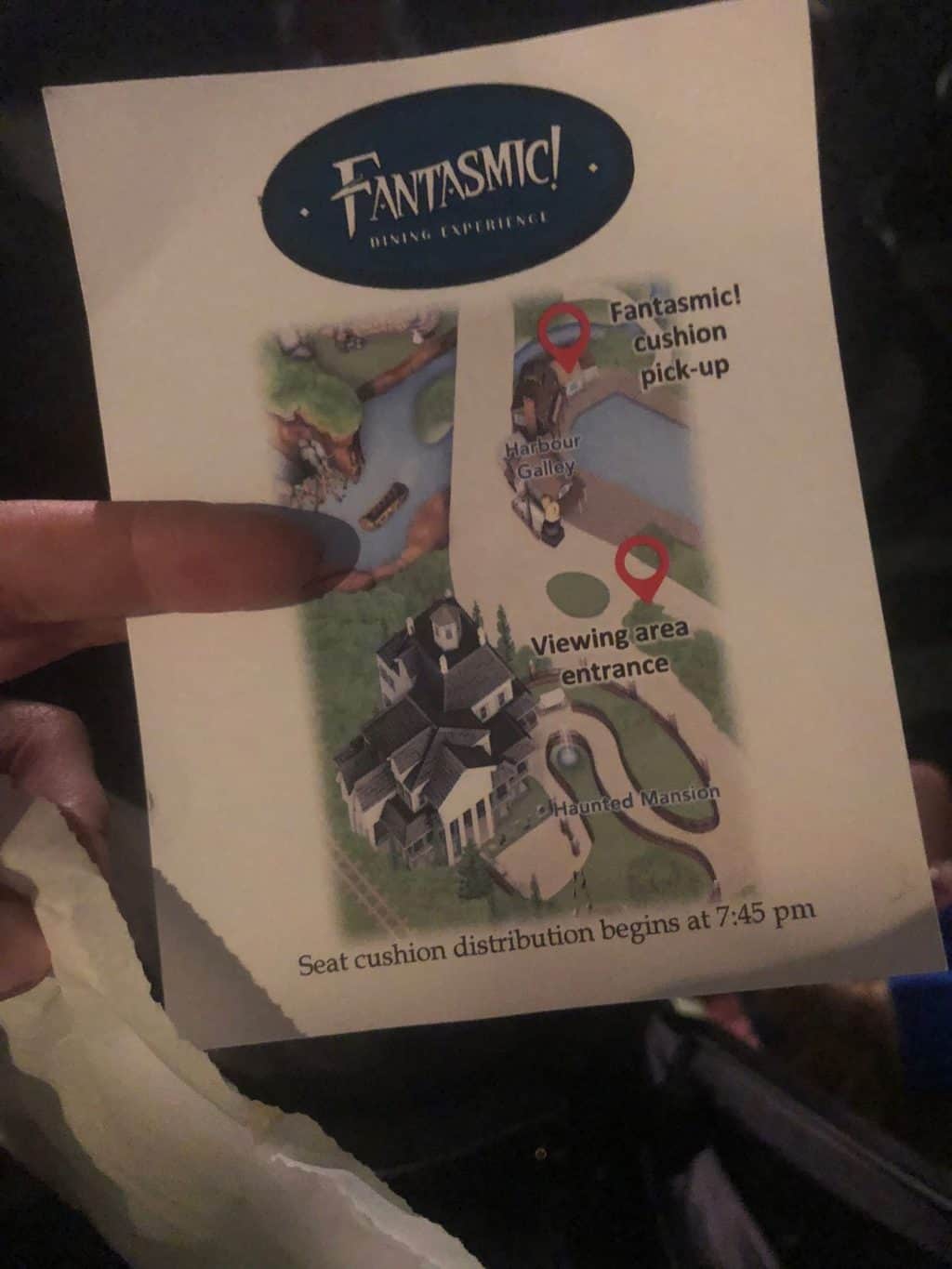 Fighting the masses wasn't easy but oh my word finding the stinking SPOT was beyond difficult!!! Not being familiar with your surroundings makes it tricky. We had to first find the spot to pick up our seat cushions (that we got to keep too…so cool!) then we were directed to our viewing location (which was directly in front of the show!)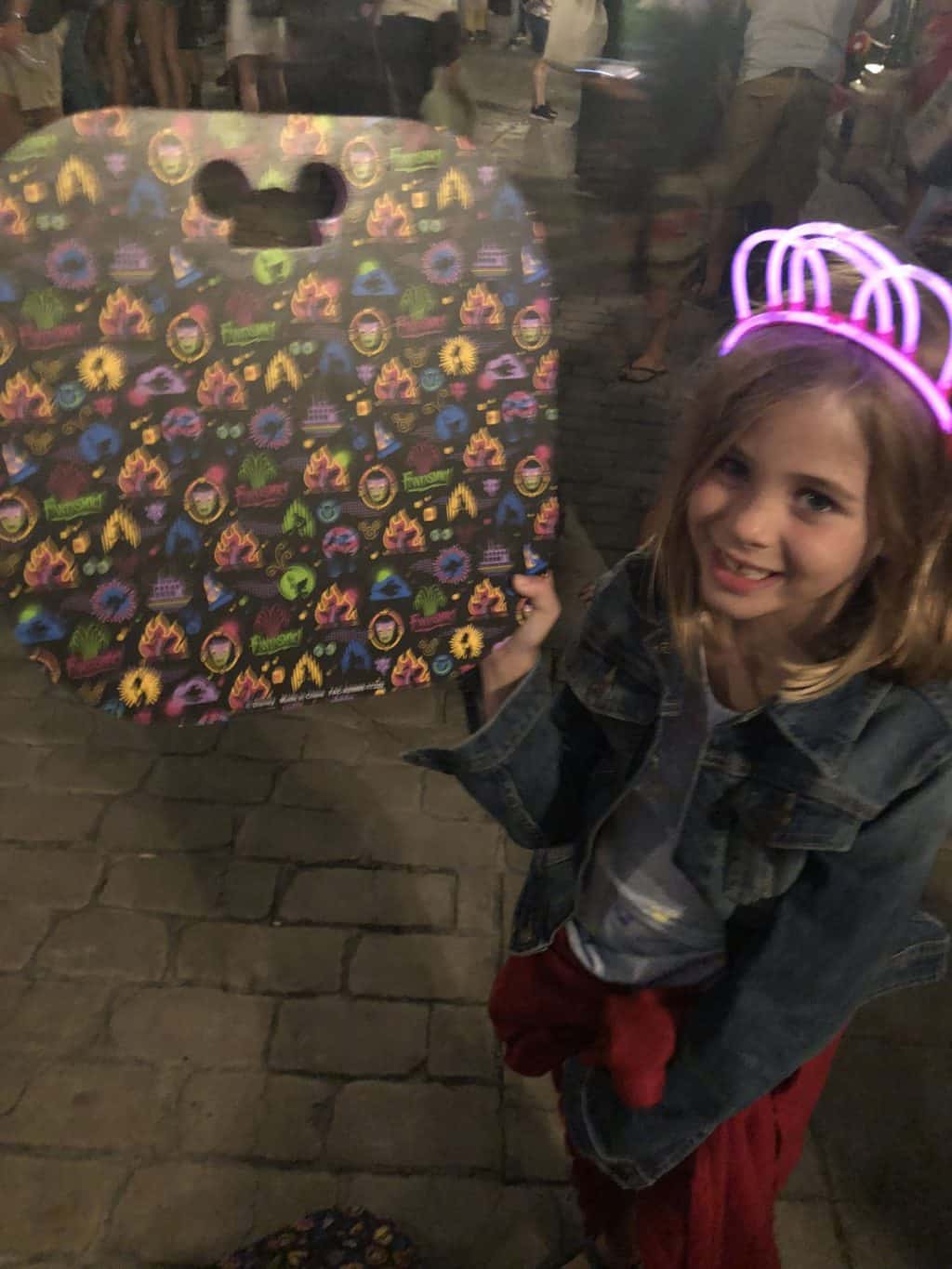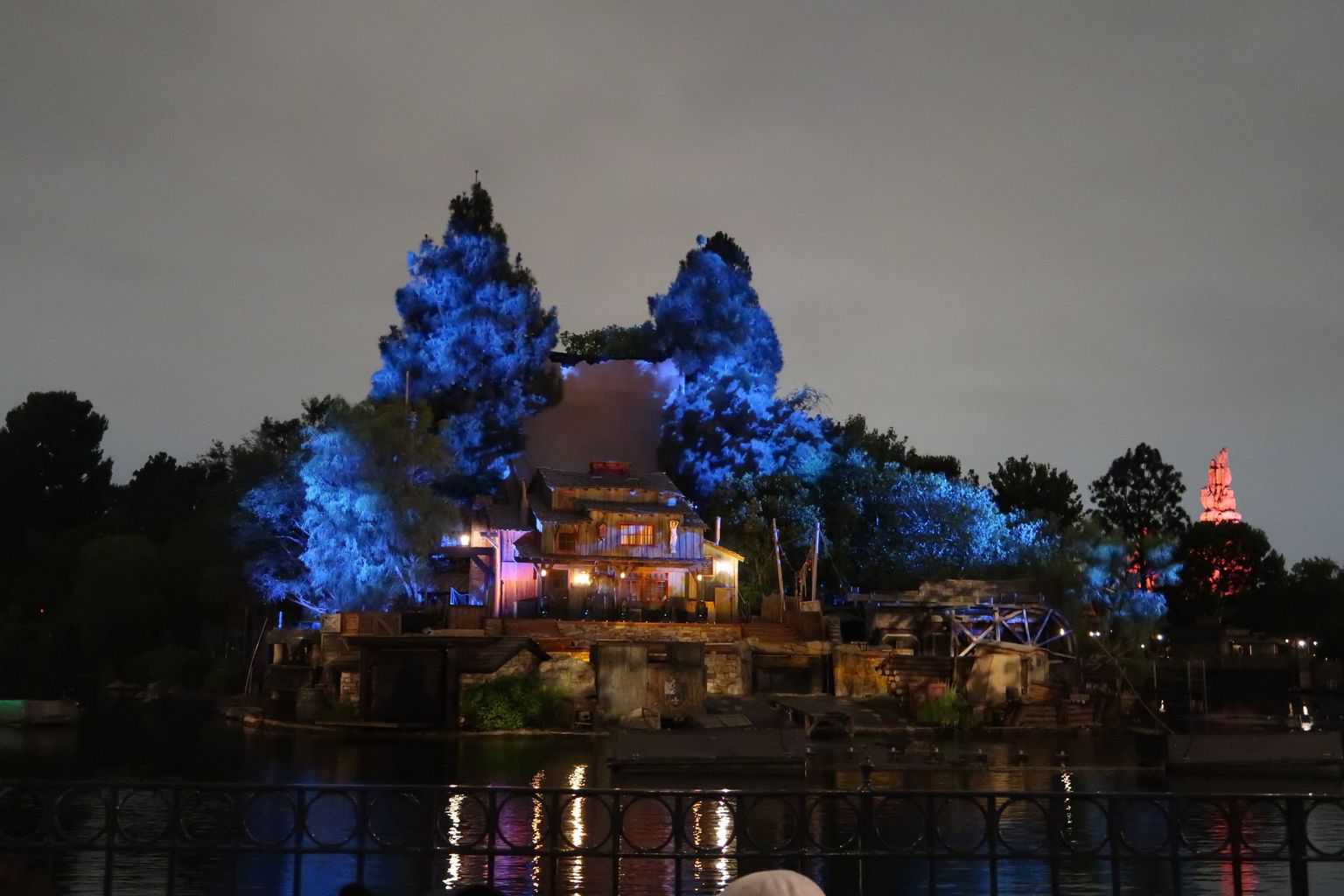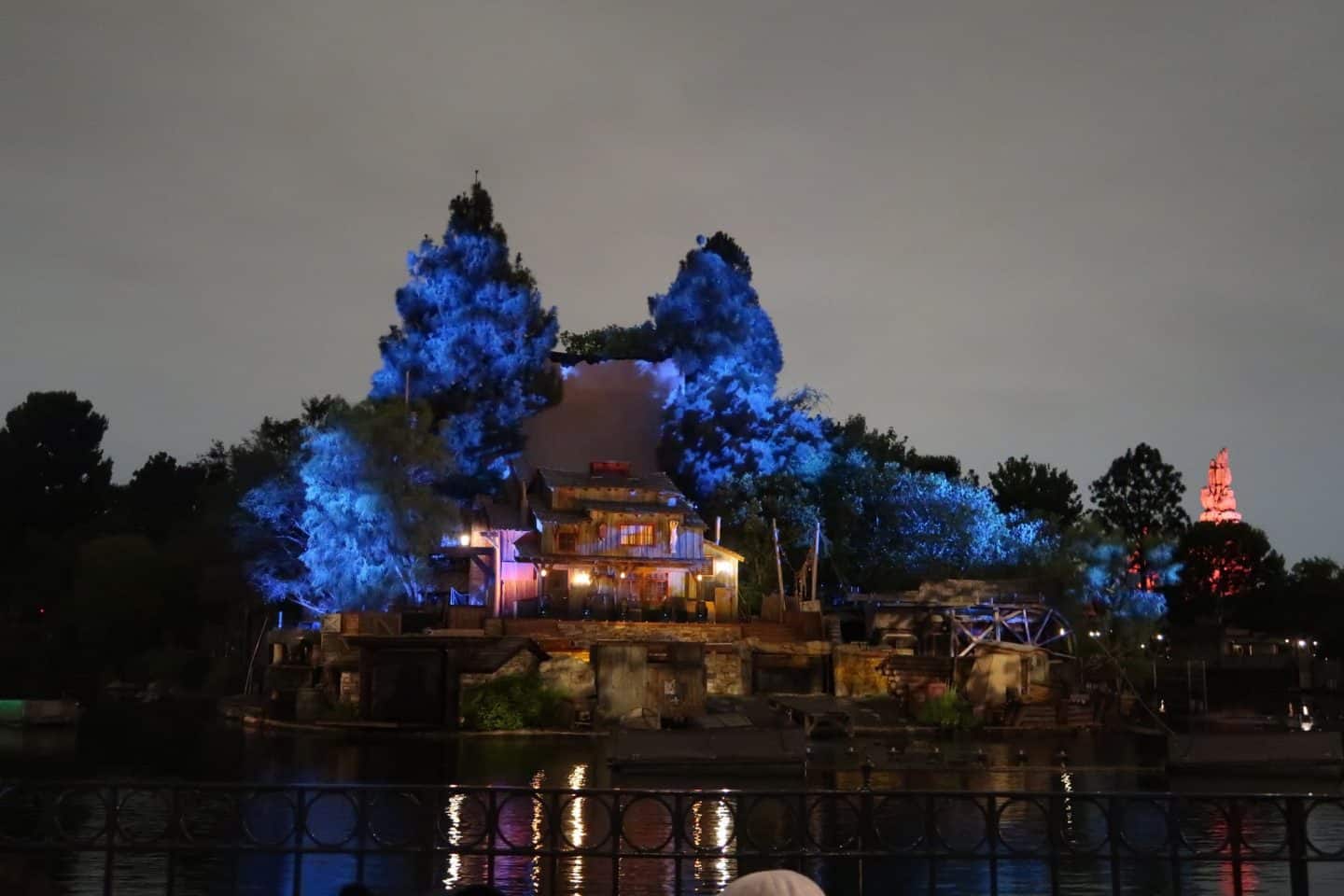 Our bodies at that point were saying it was 1 am. No naps all day. Plus a pretty intense evening. It was SO awesome to just SIT and rest and wait for the show! We snacked it up to be able to keep ourselves going to be awake enough to enough it. Except for Tess. She snoozed up until it started and Zach had to wake her haha. But we all LOVE Fantasmic at Hollywood Studios and I've heard the Disneyland version is superior and Zach and I did NOT see it when we visited so it was a first for us all and worth staying awake to see!!!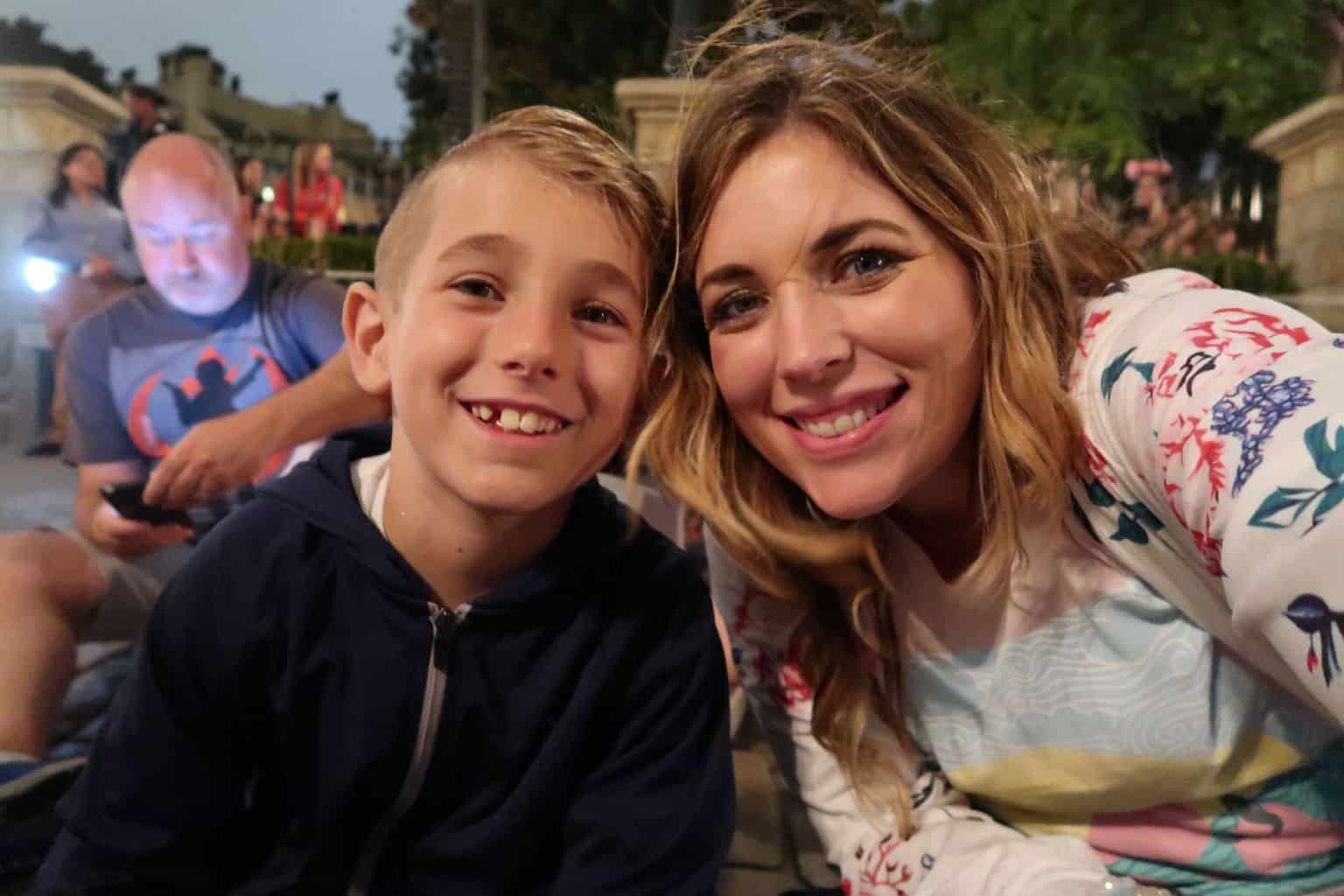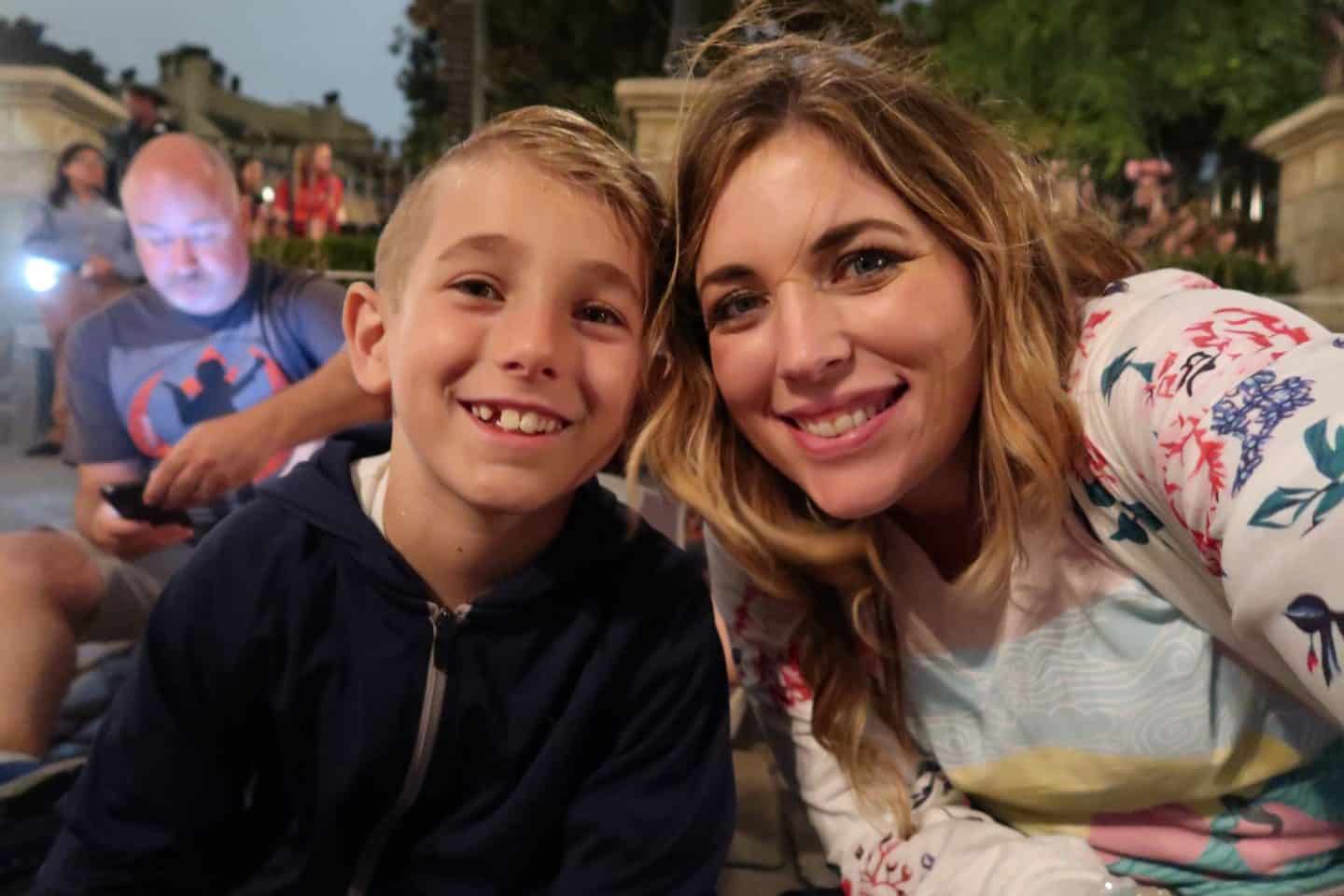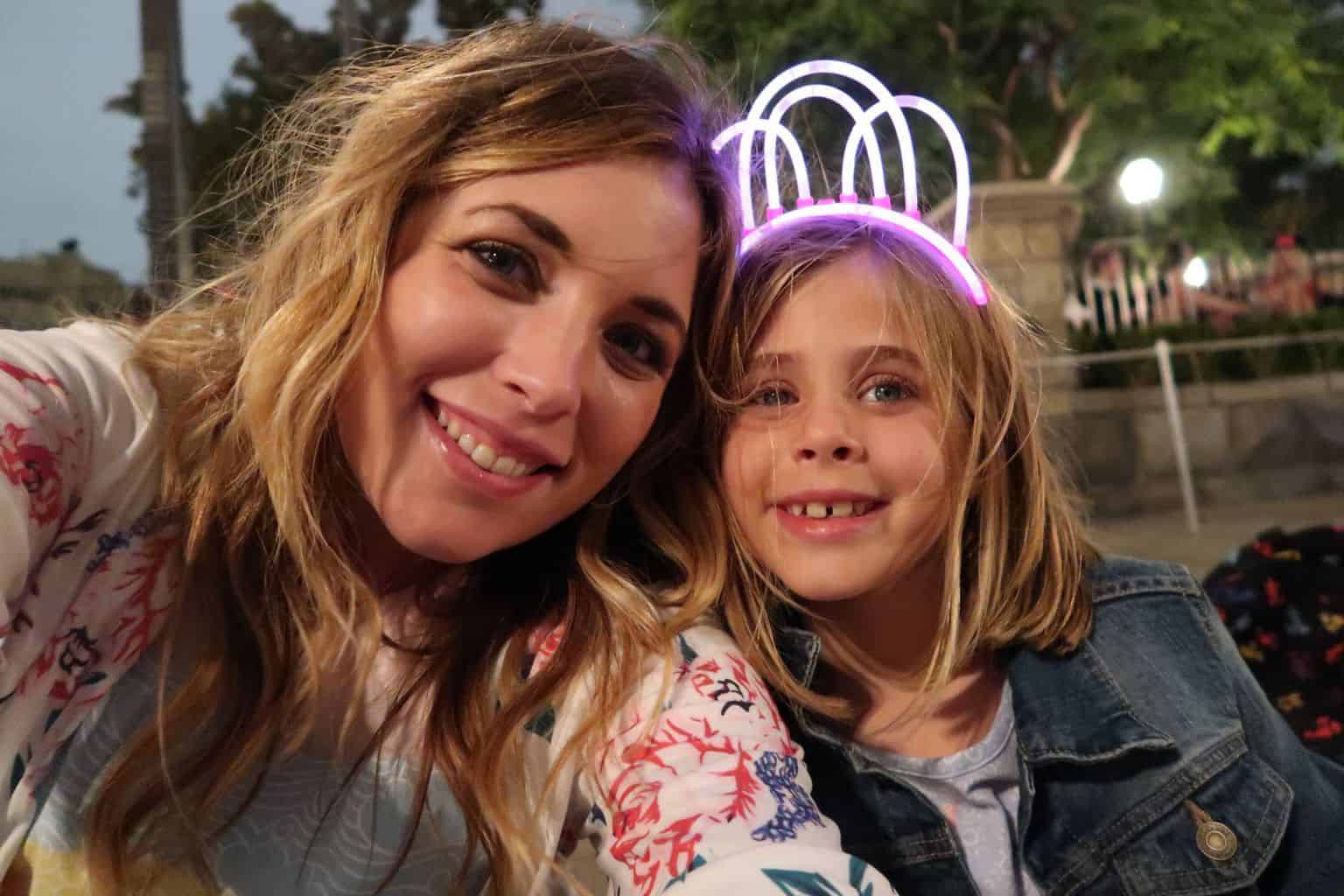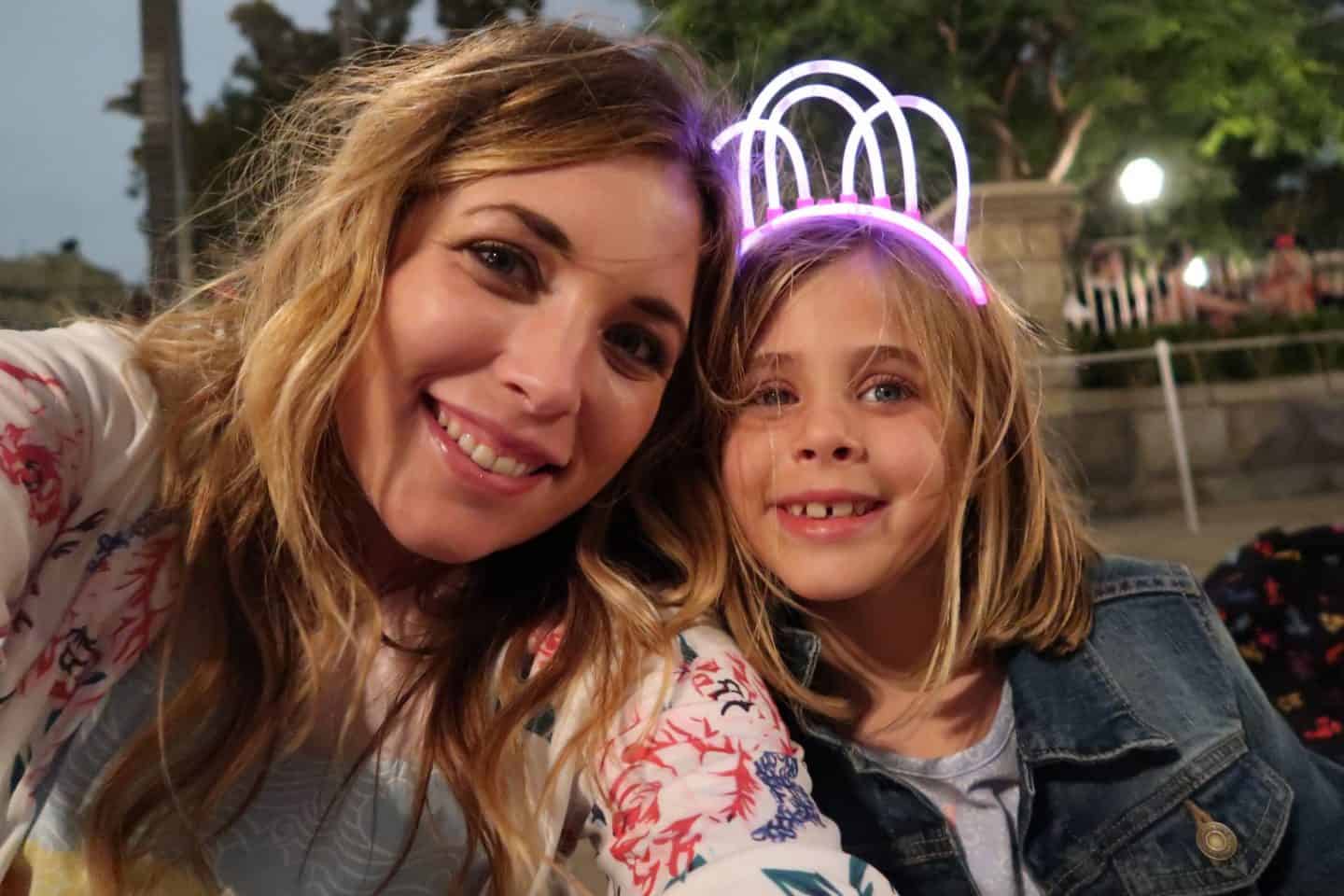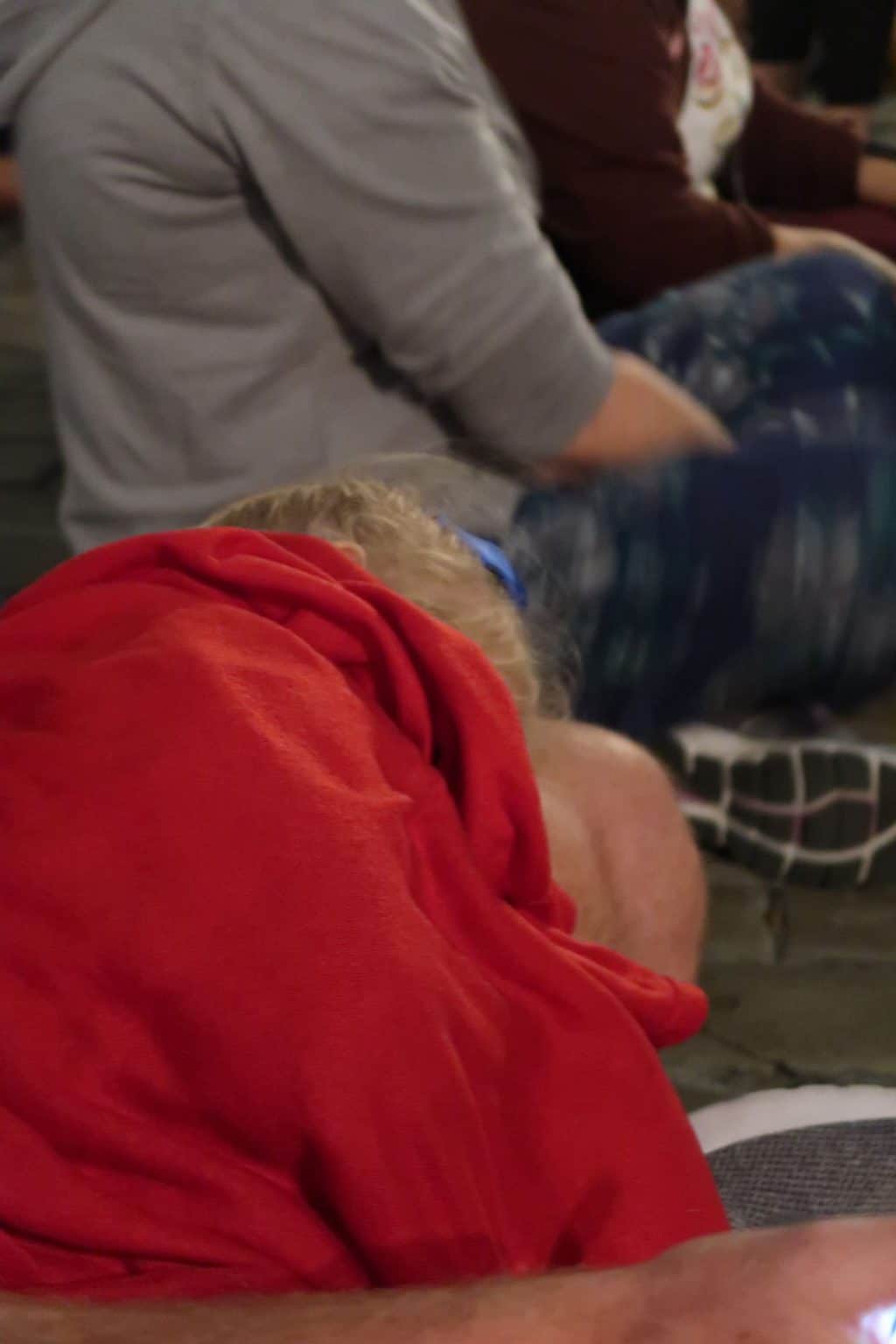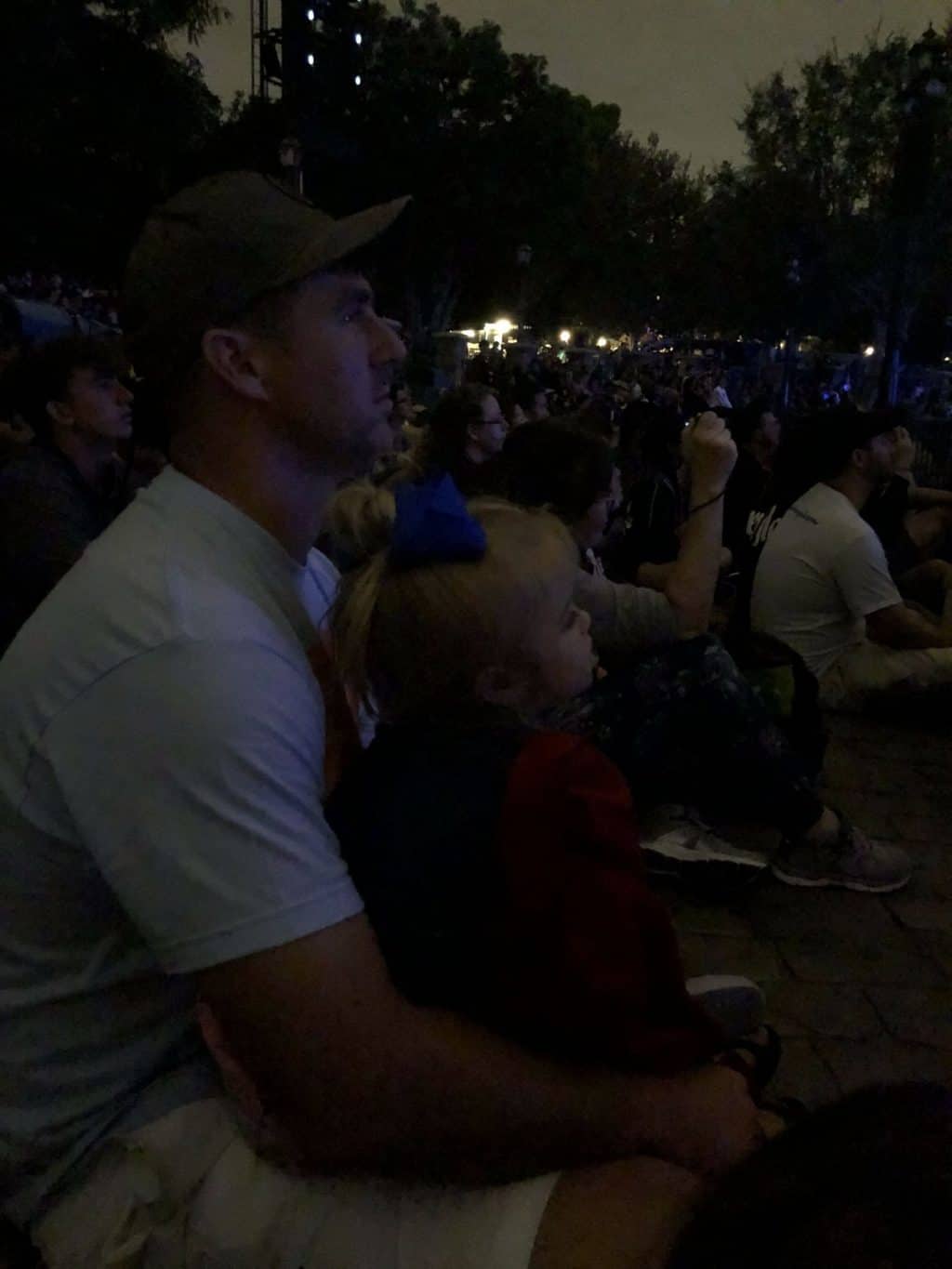 It did NOT disappoint. Many of the elements and story line were the same. Characters were more updated. The pirate scene was phenomenal. We loved it!!!
Three videos: pirate ship, Maleficient, and the character boat!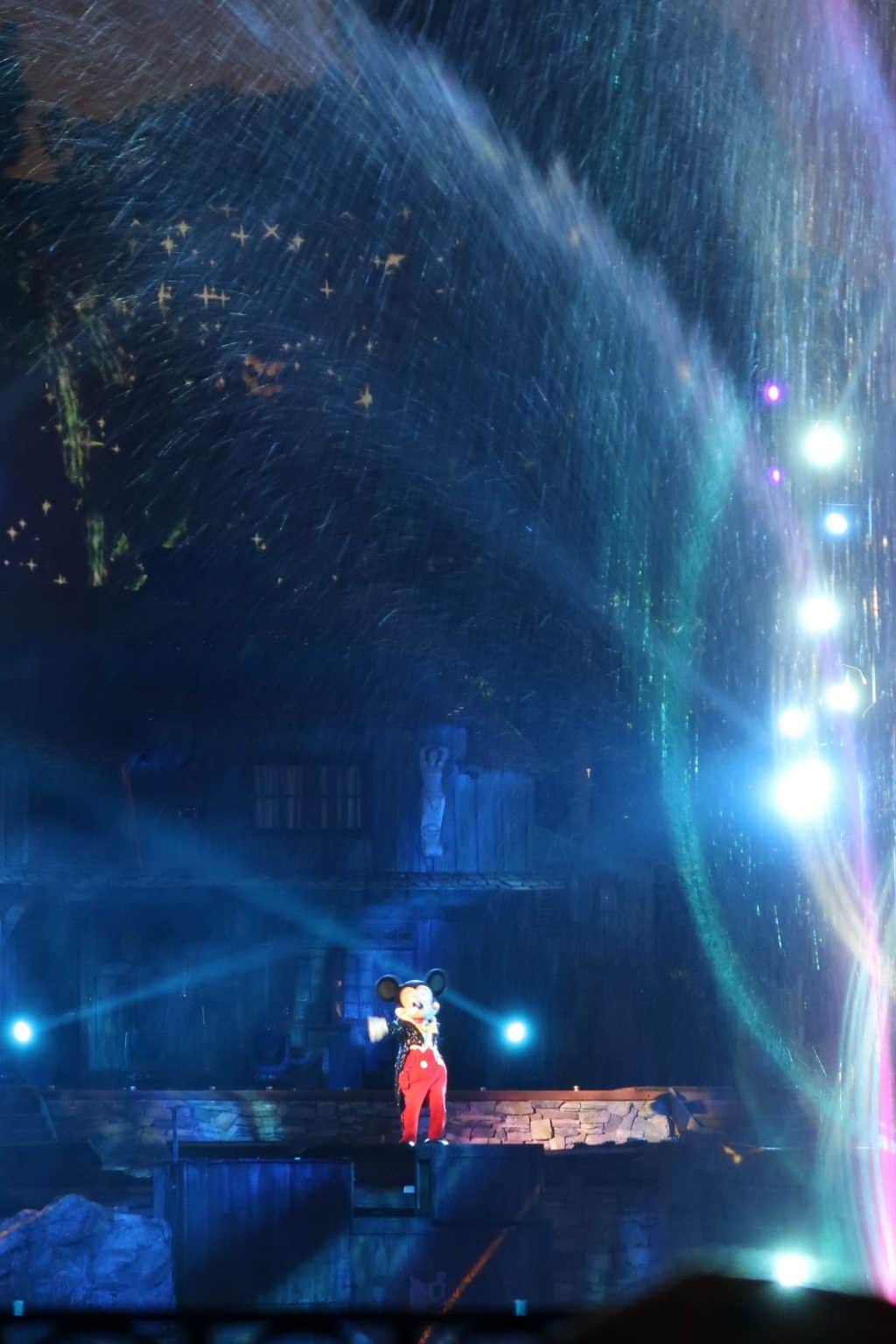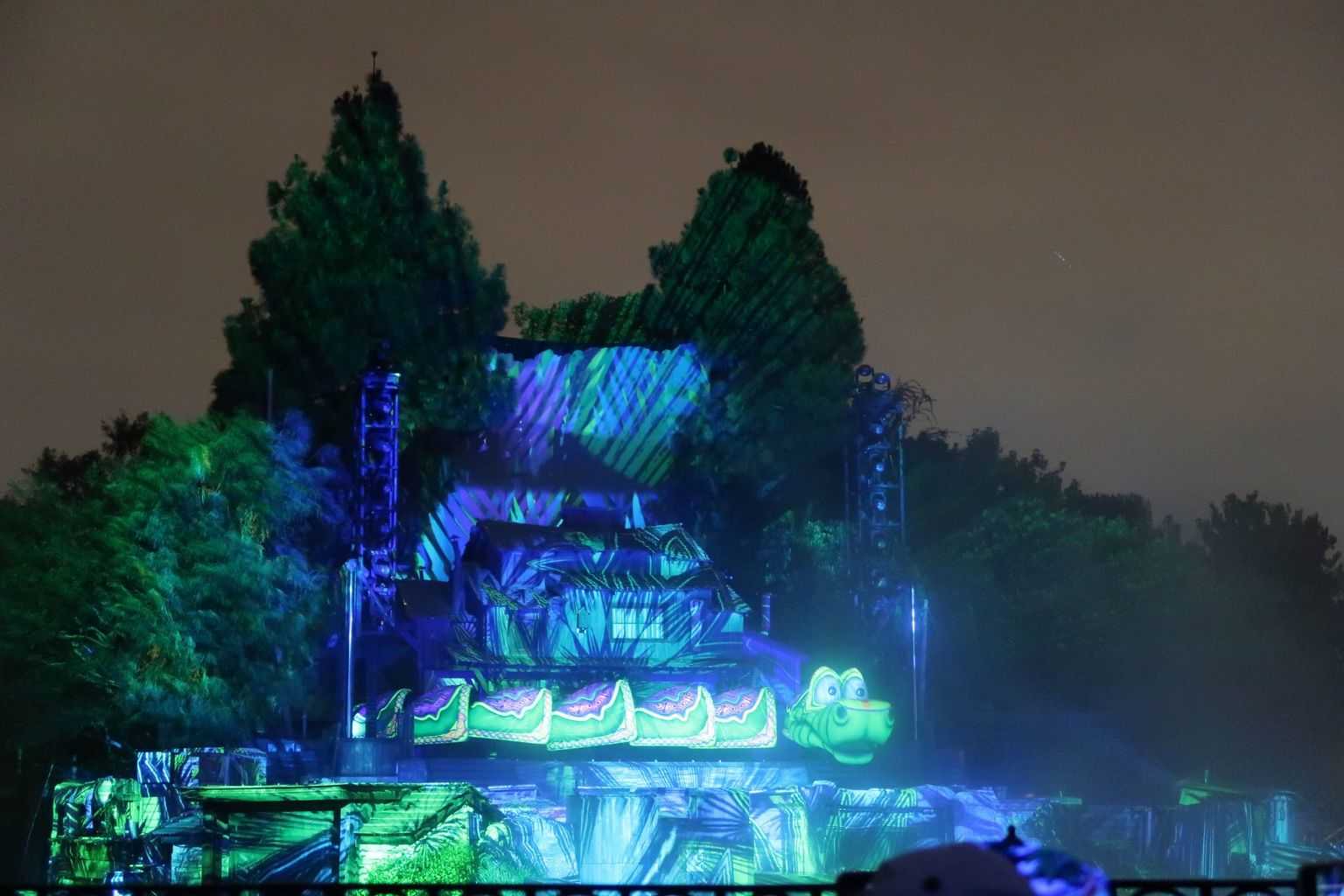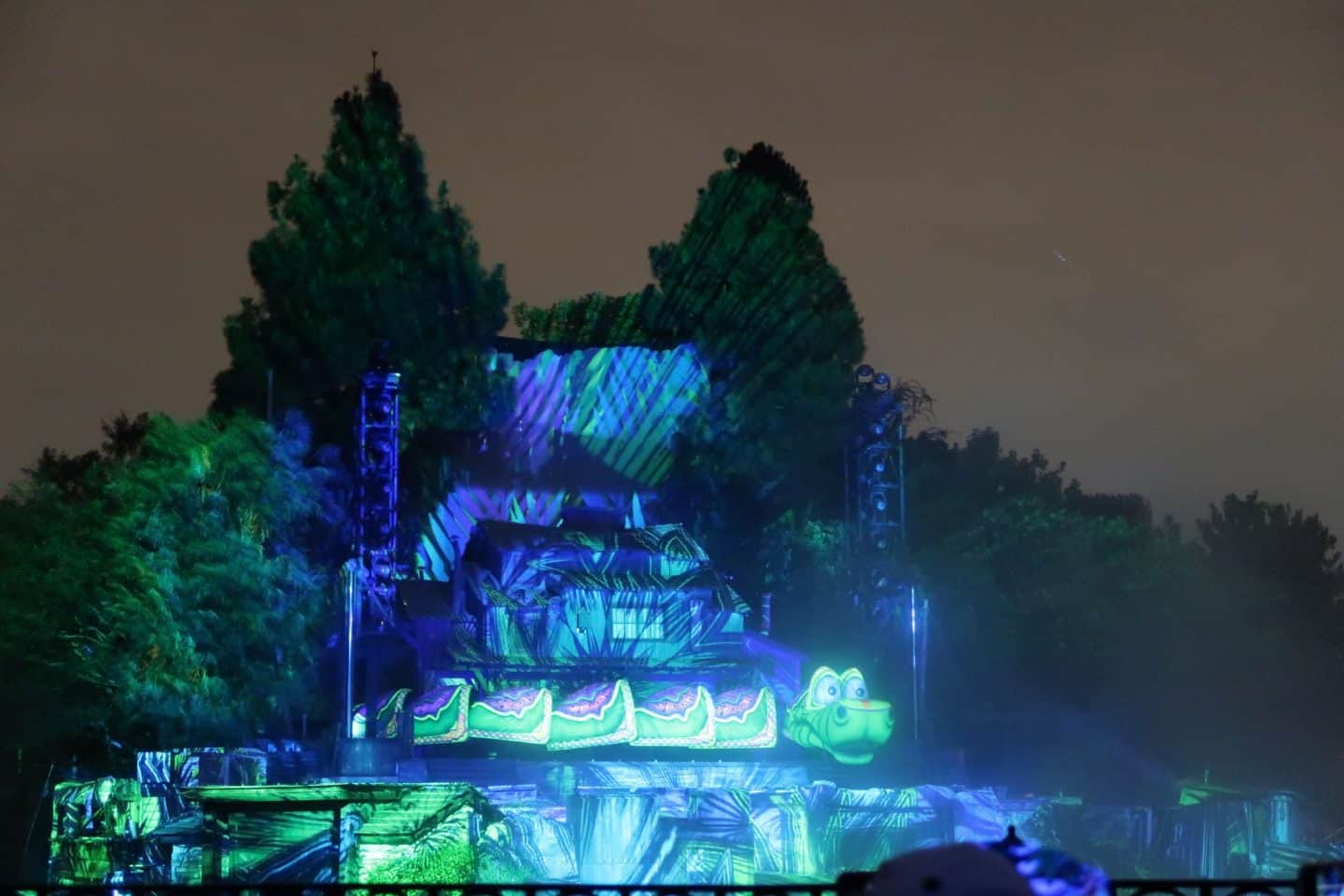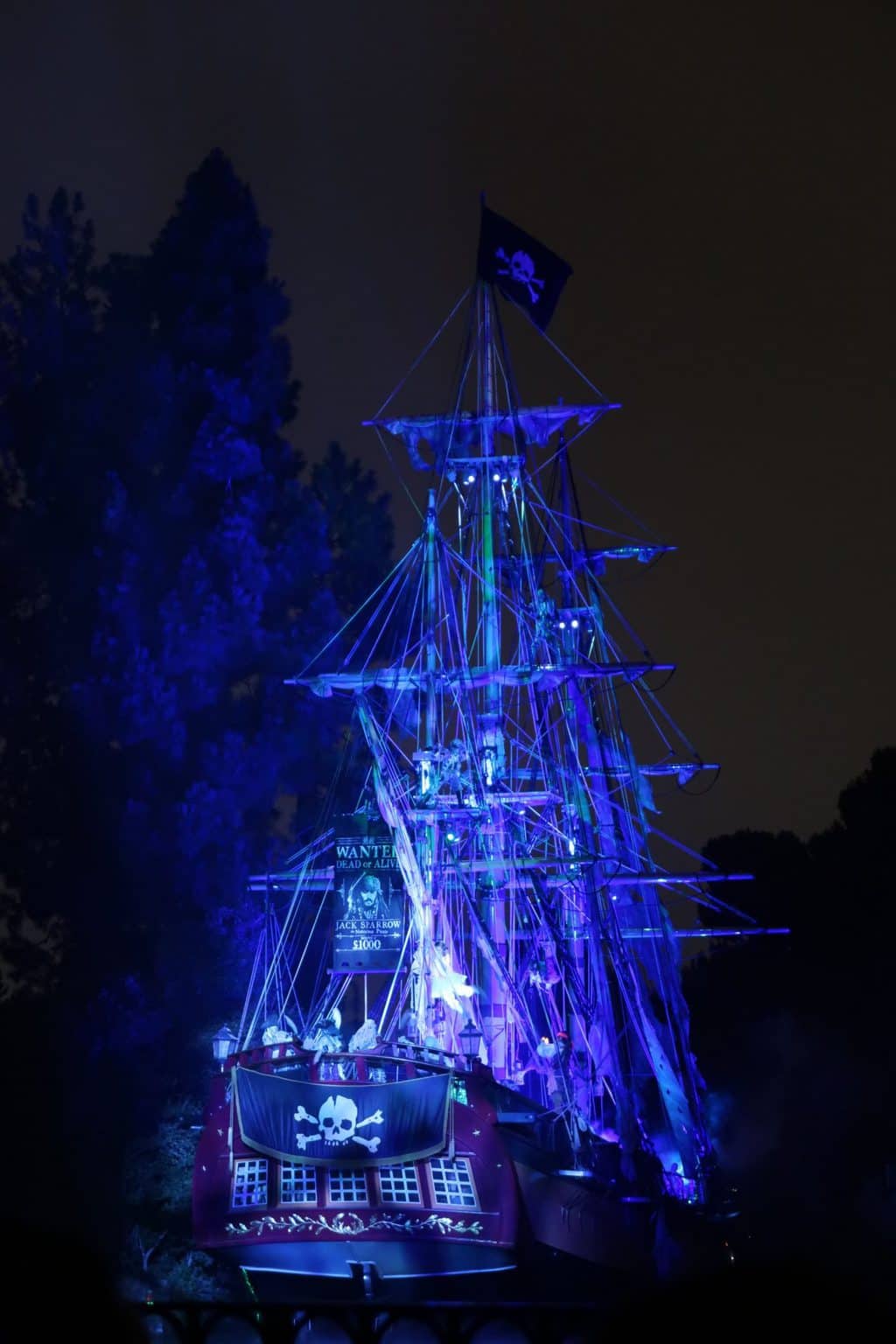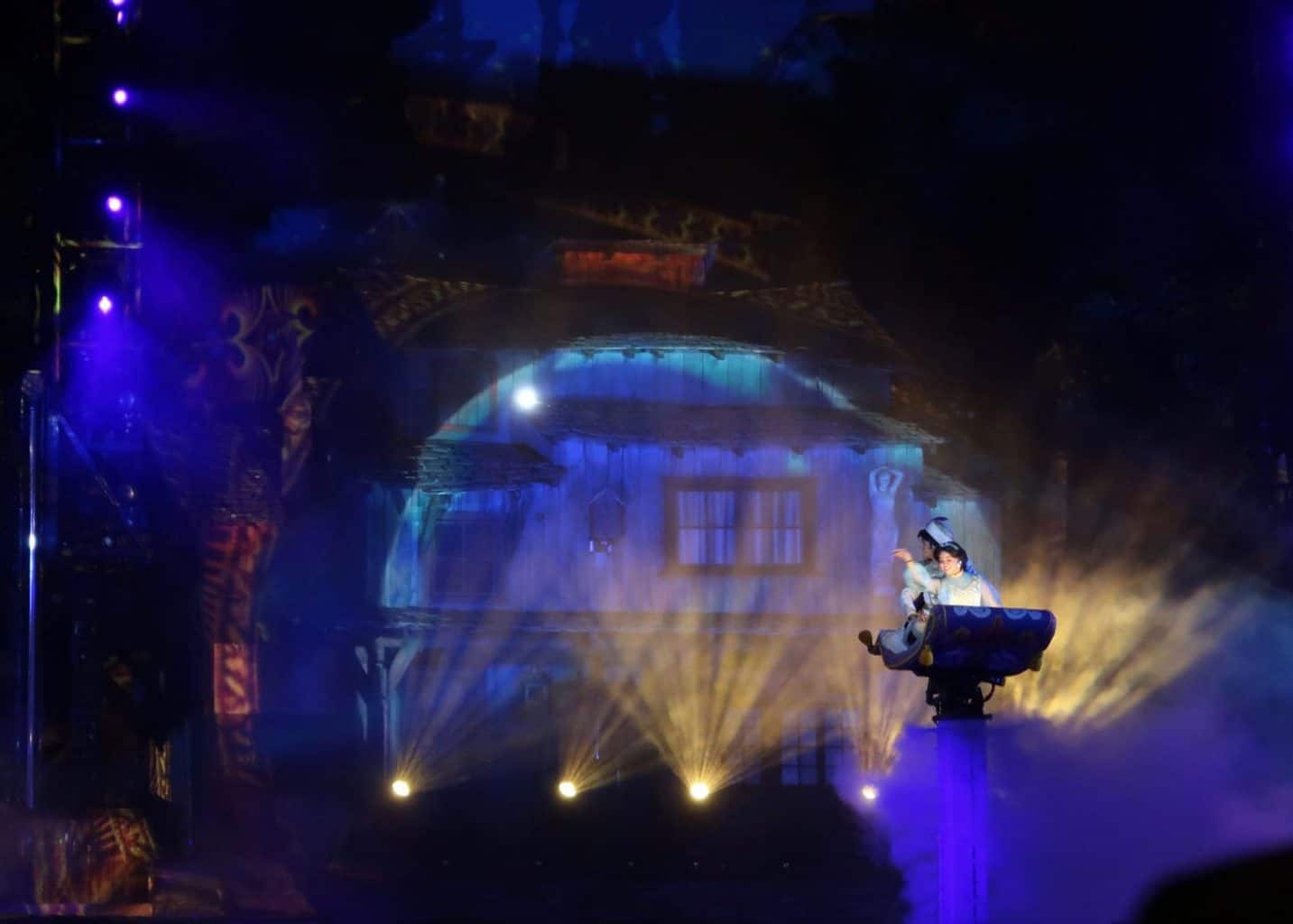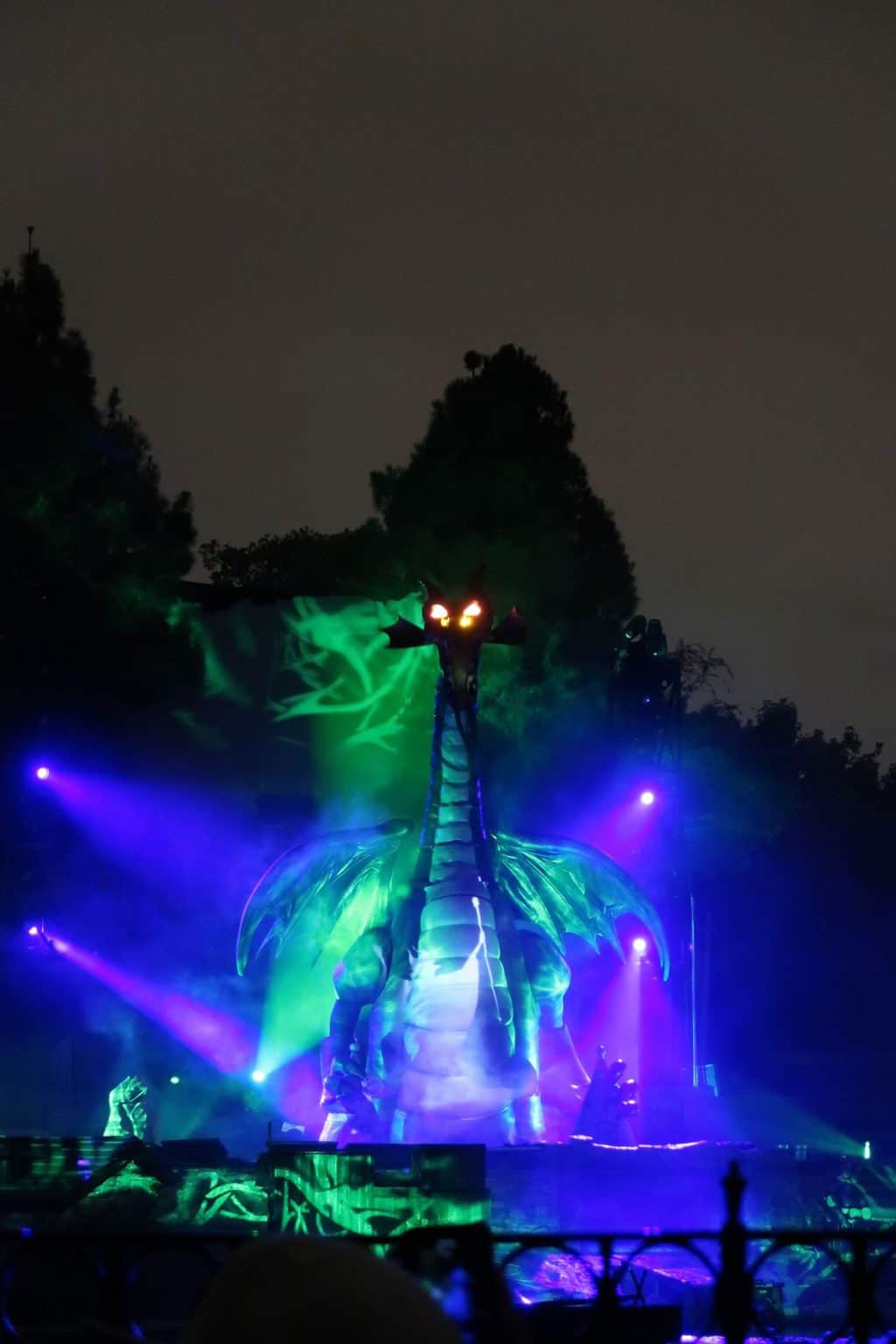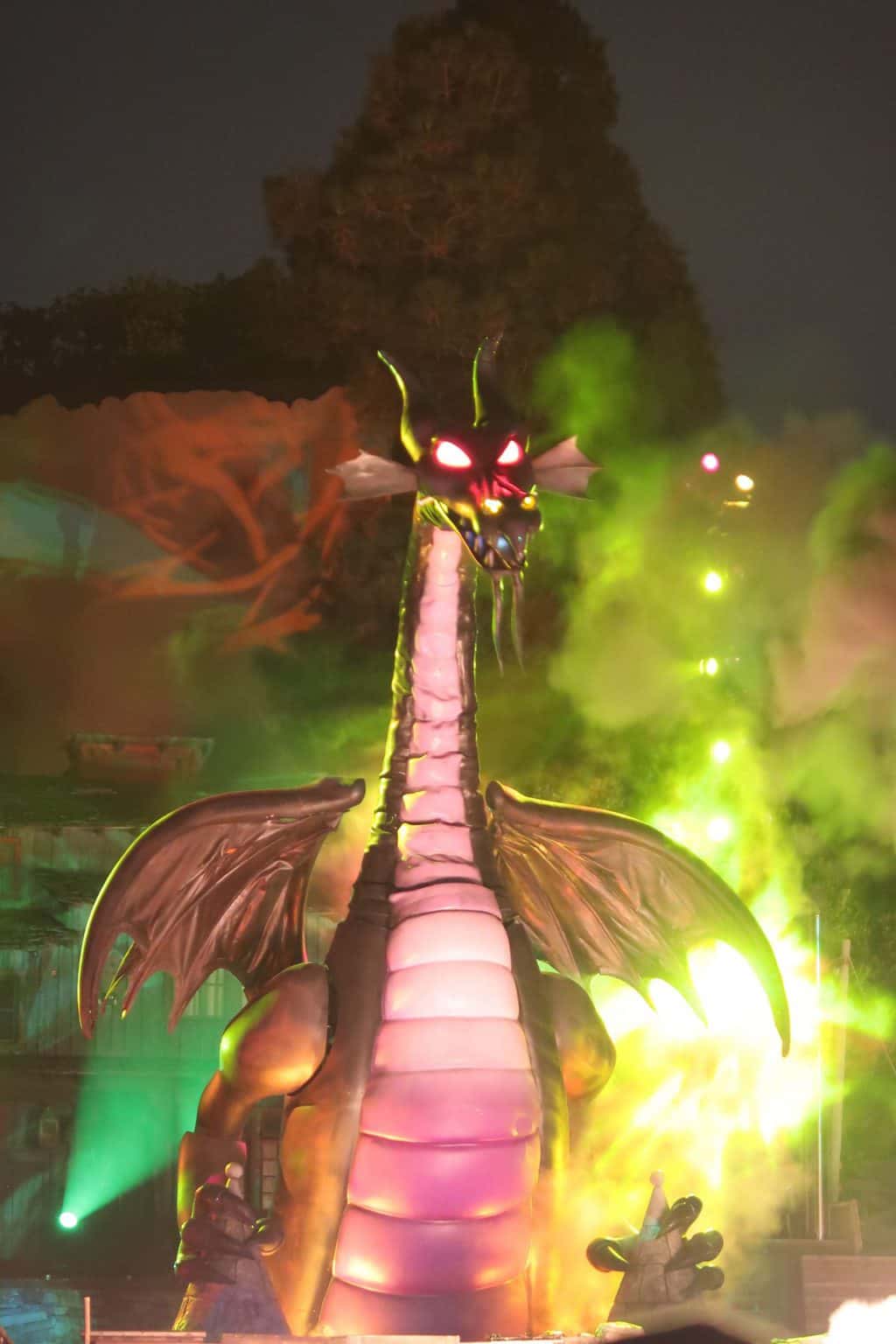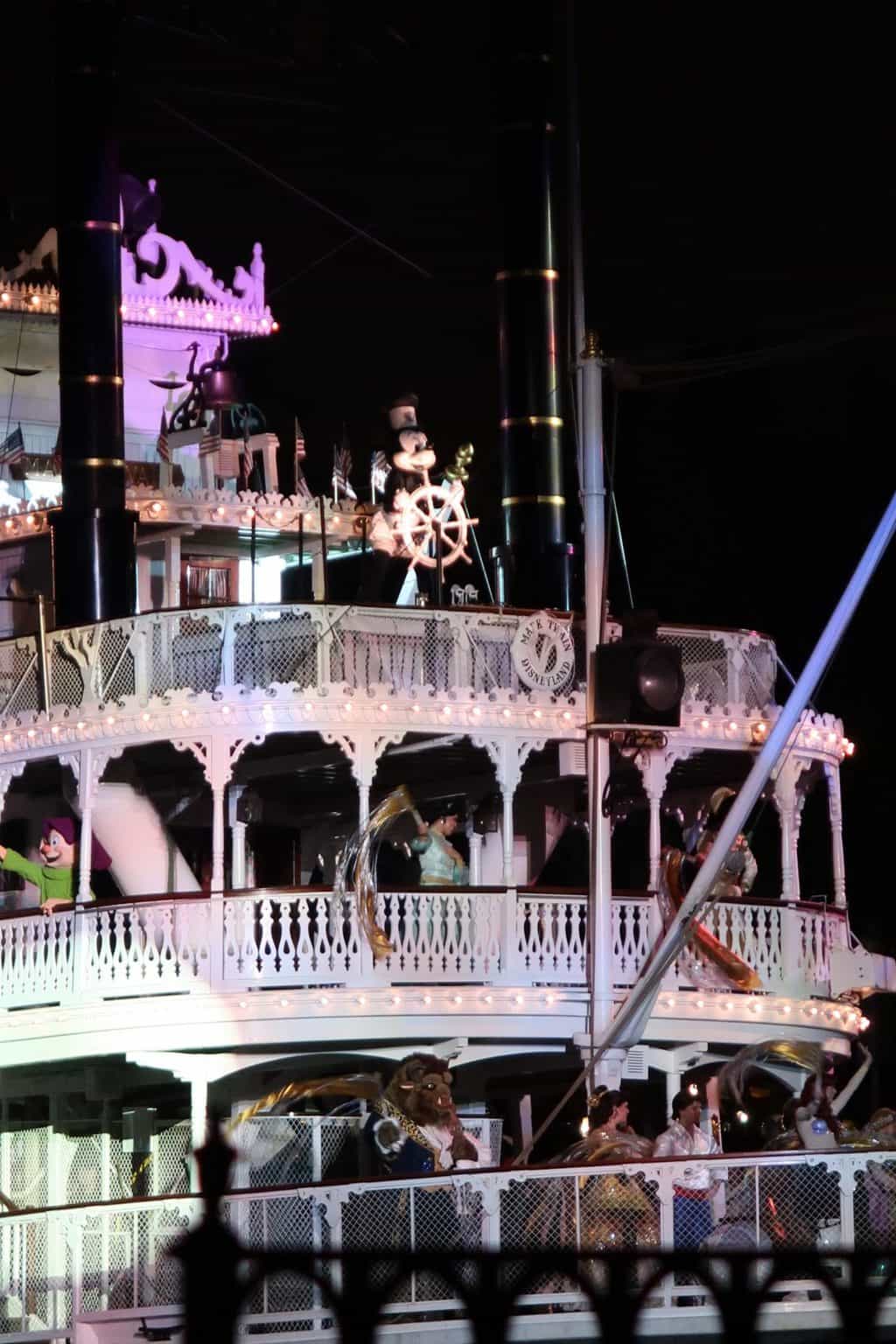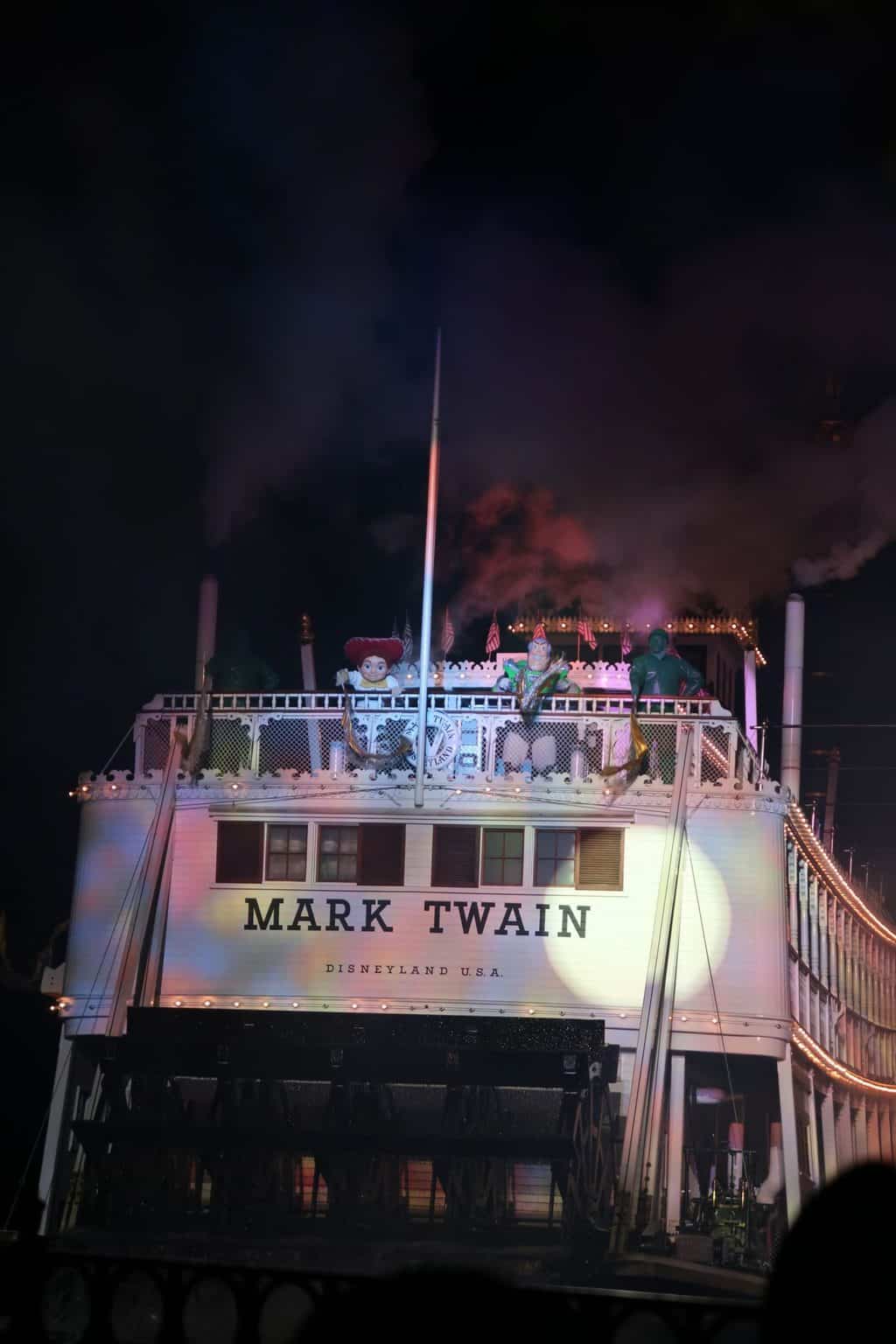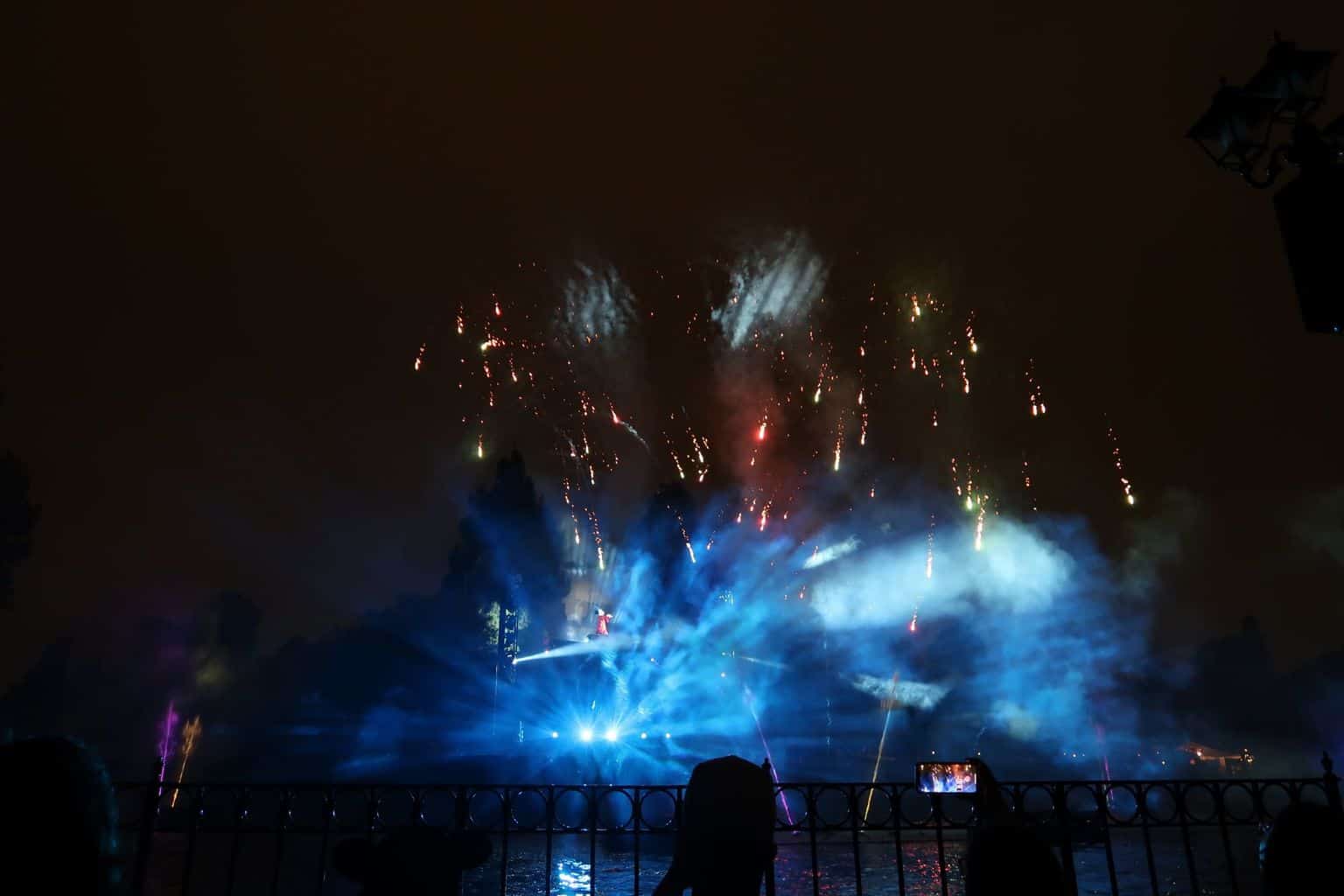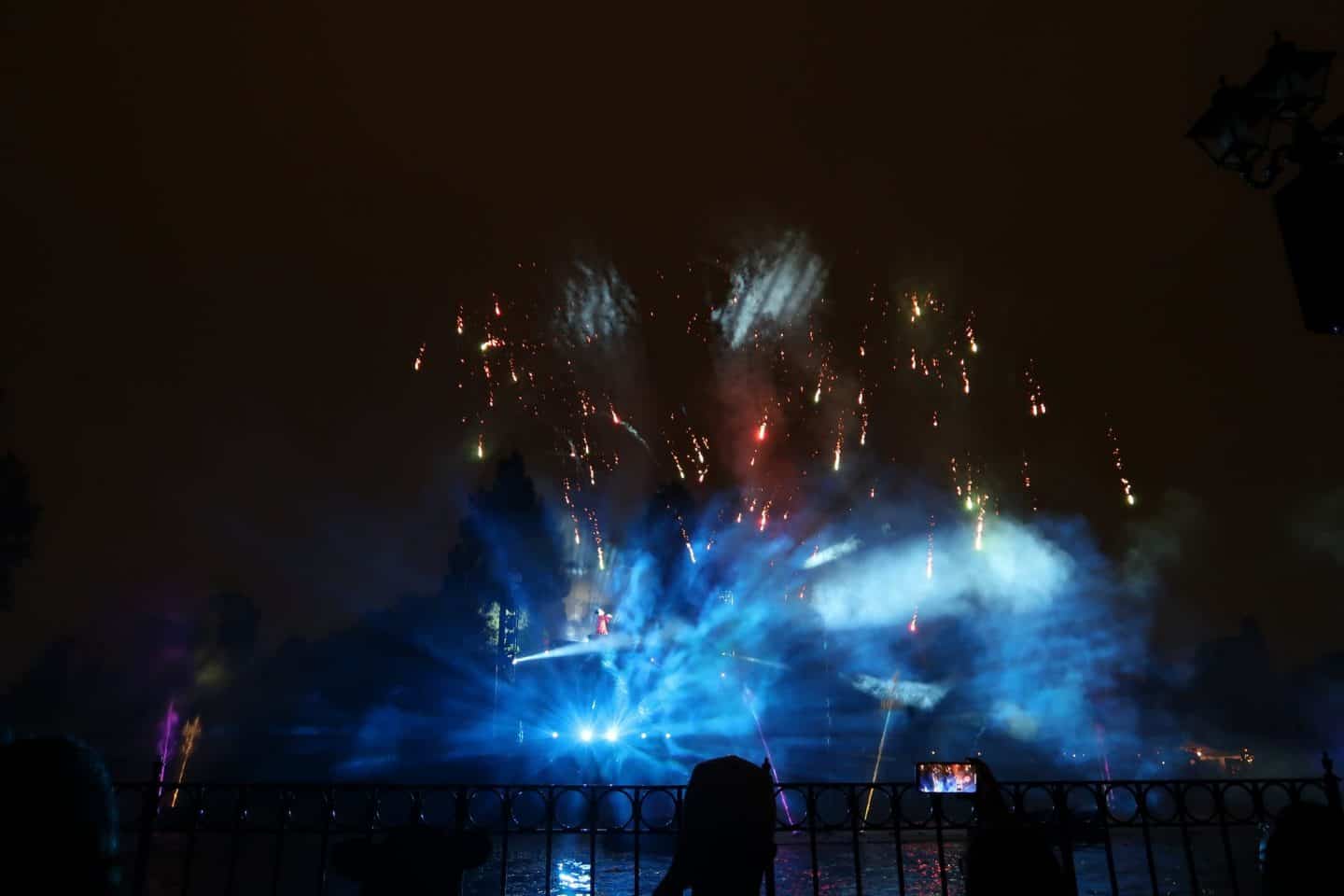 We didn't get back to the room until almost midnight. Which if yall haven't figured out the time change yet…our bodies were saying it was 3 am. Not the most ideal planning for our first day but we had a totally relaxing day planned for the following day and the kids handled the late night phenomenally. They got right in the bed and went to sleep and were all in wonderful spirits the whole afternoon and evening.
We had a truly perfect first day. We loved every minute of it. We loved all the rides, experiences, food and night shows! It couldn't have been a better way to kick off our best family trip YET!