Father's Day kicked off with a bang, quite literally, this year! We woke up to a randomly bad thunder storm and NO POWER!
We always celebrate Father's and Mother's Day as a family on the day before the actual holiday and this year was no different.
For his Father's Day Zach wanted to take the kids out to our property so they went ahead and left even with the rain and no power while I got ready in the dark 😉 They stopped by Hardees on their way as it's Zach's fav breakfast spot!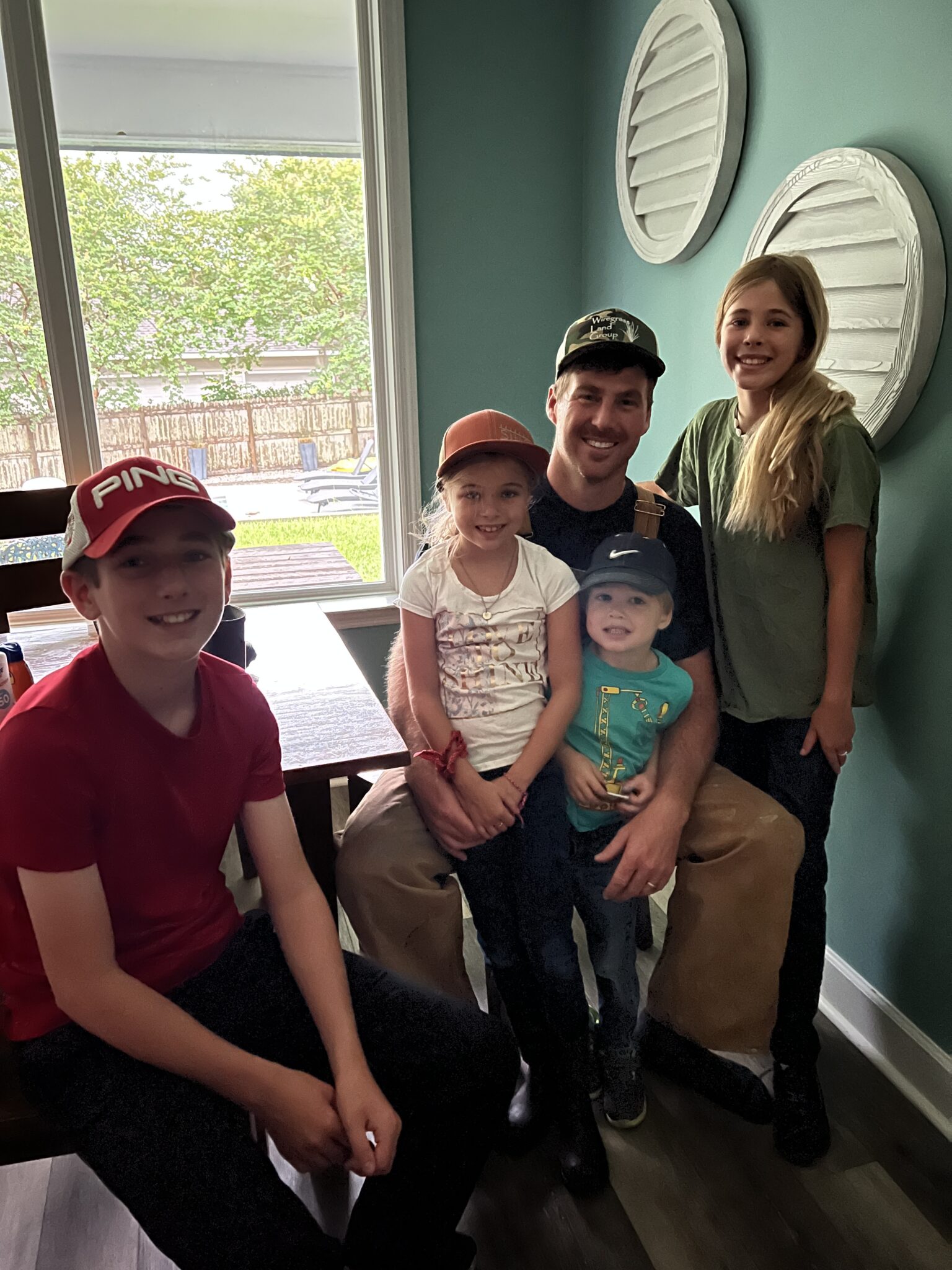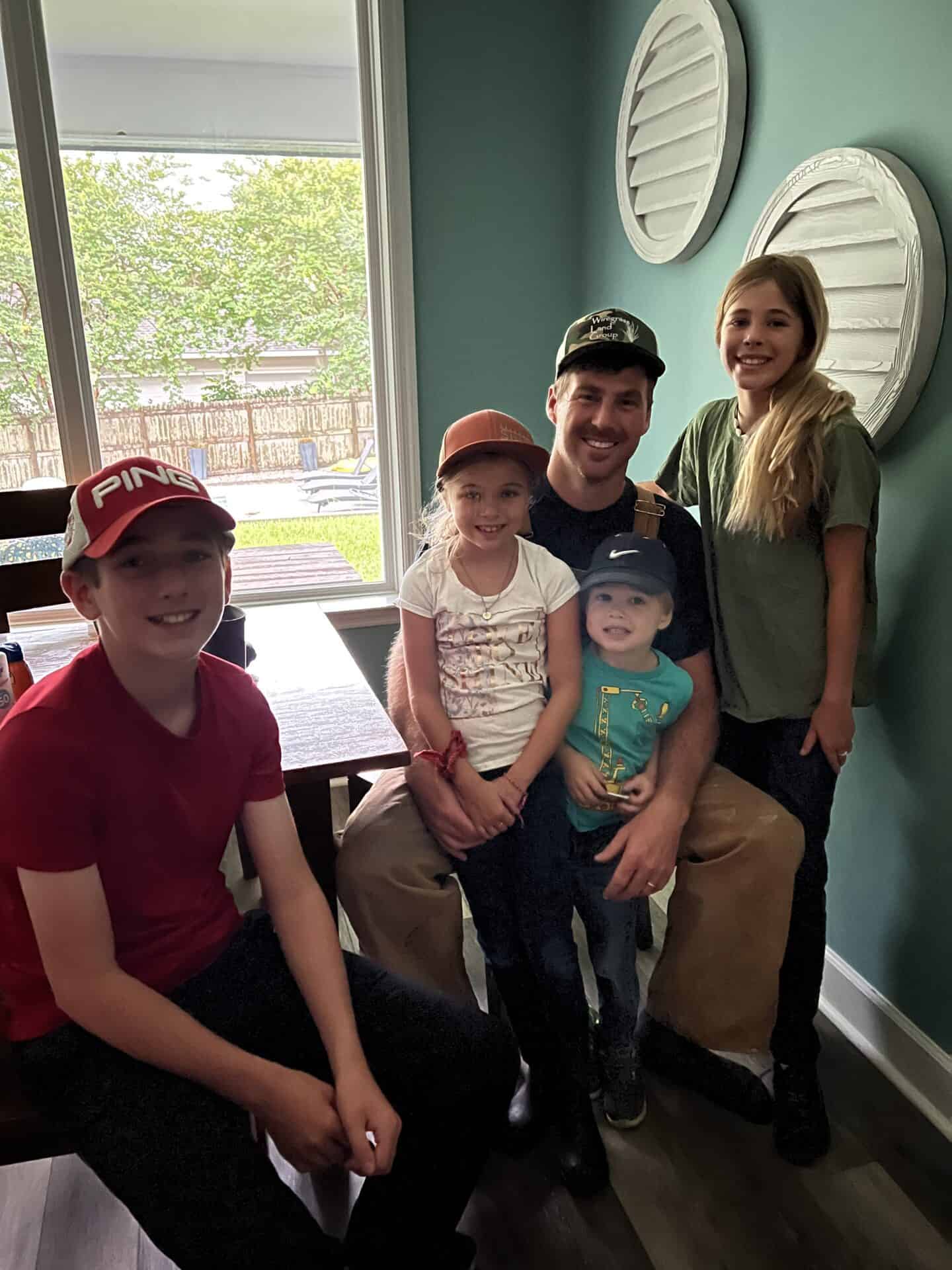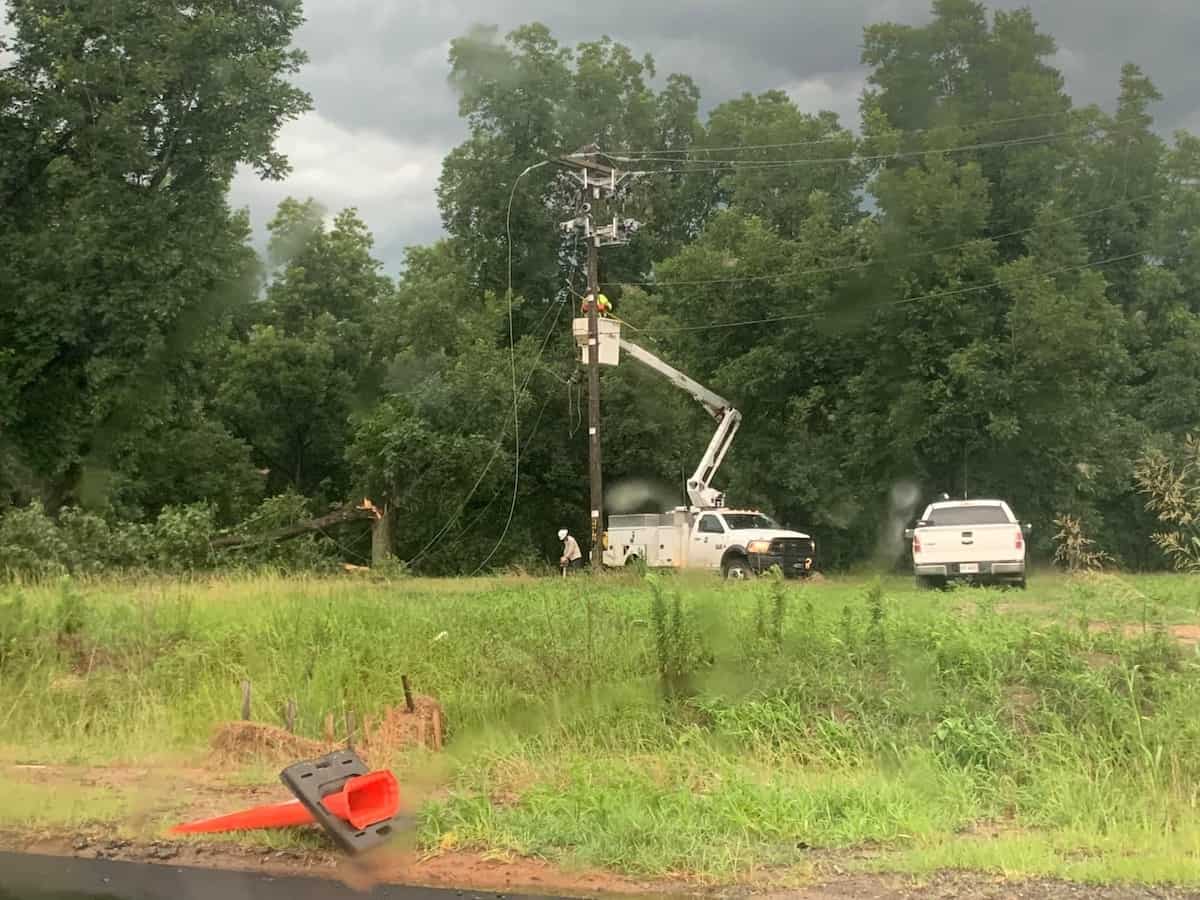 It's just so precious to me that Zach wanted to spend HIS day doing work on the property and that he took time from doing that work to make sure to really pour into the kids and ENJOY them at the same time.
This decision to buy land has been very much something Zach has been the driving force on and it's awesome to see him filled with SUCH JOY when he's out there!
He worked on clearing the land himself and cut down close to 40 trees by himself. He had one last one to cut and I "got to" be there to see him cut it down (or more likely peak through my fingers covering my face bc I did not wanna watch in case the tree landed on HIM).
The kids were drenched and soaked but LOVING every second of playing in the rain and exploring the woods together. They even cleared a spot for the future treehouse!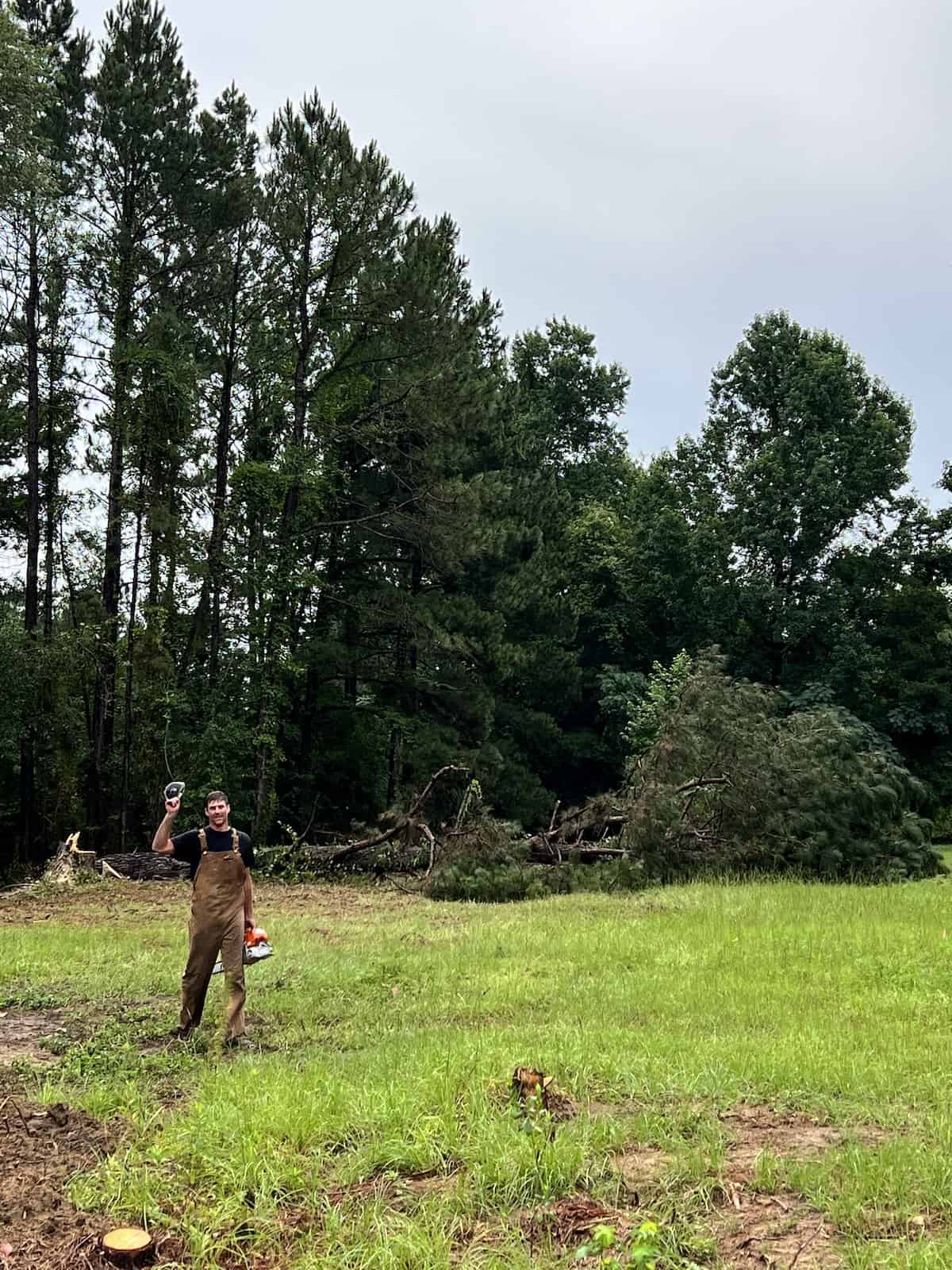 A big part of Daddy's celebration day was rigging up a tire swing on this gorgeous oak tree on our property. The kids were LOVING every second of it!
Their smiles in these pics made these some of my absolute favorite pics of the entire year 🙂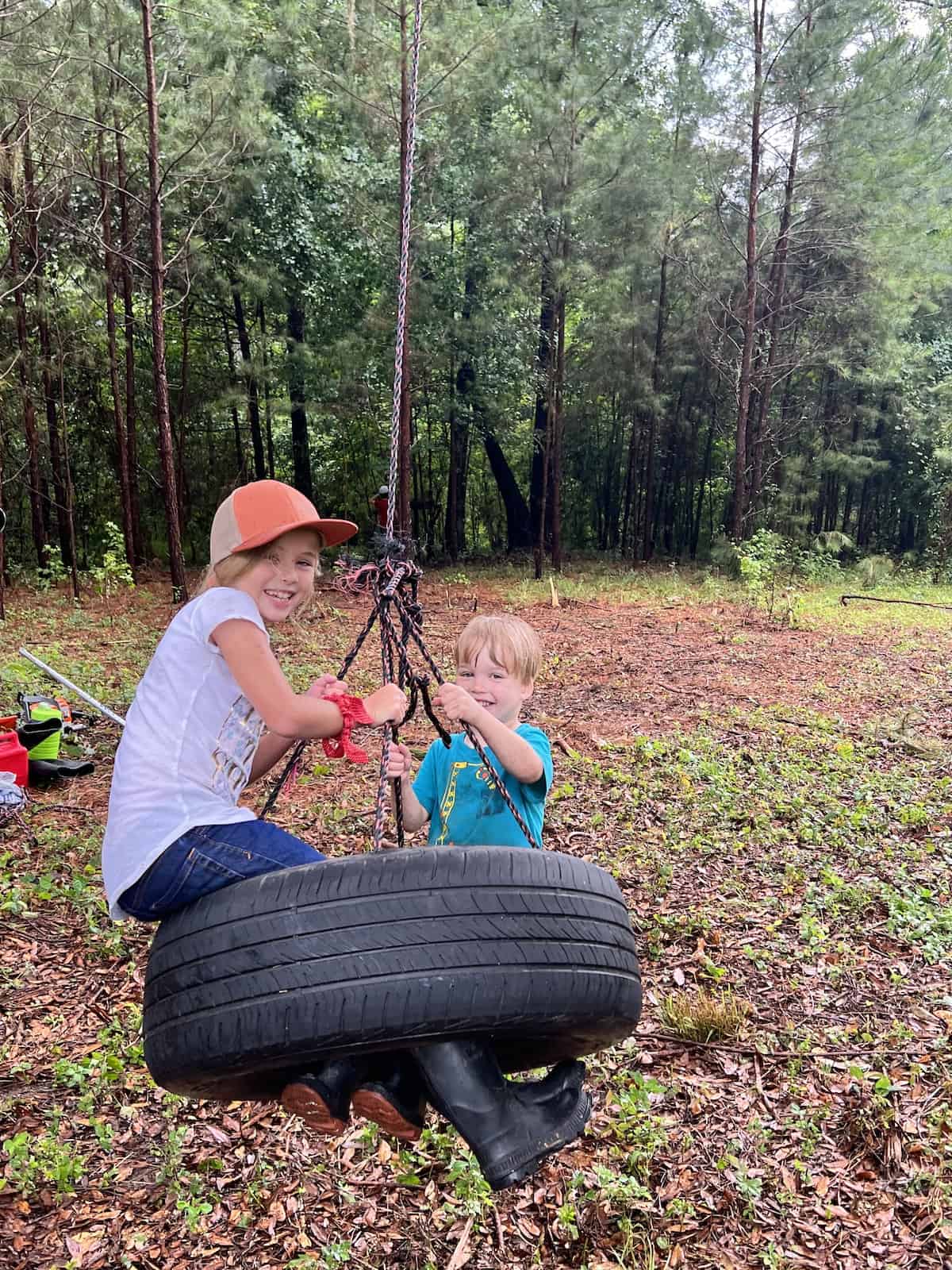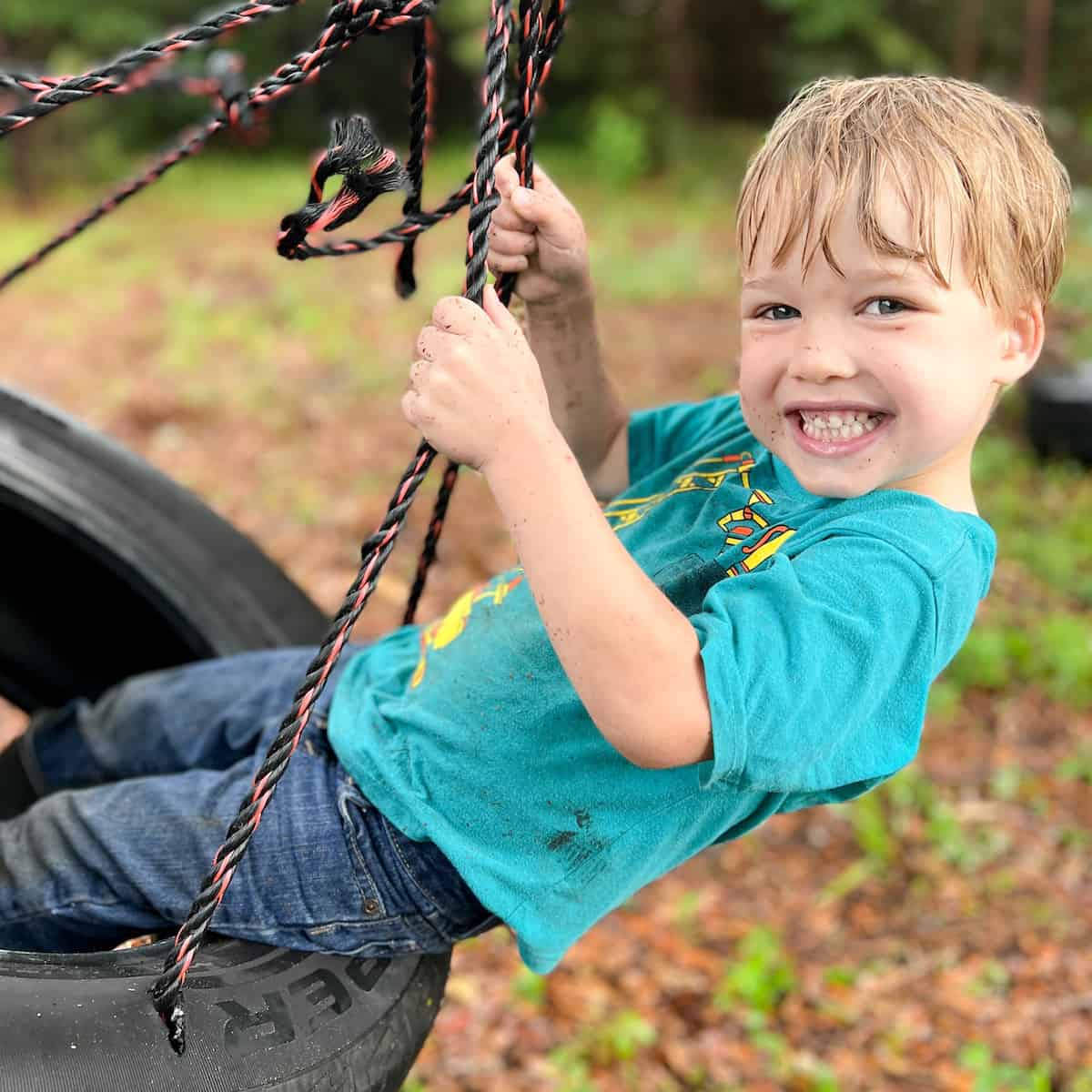 We got home from the land and they all jumped in the pool to clean off.
The picture on the left has always been one of my favorite's of Zach in his roll of fatherhood. Crazy he has DOUBLE the kids climbing on him now 🙂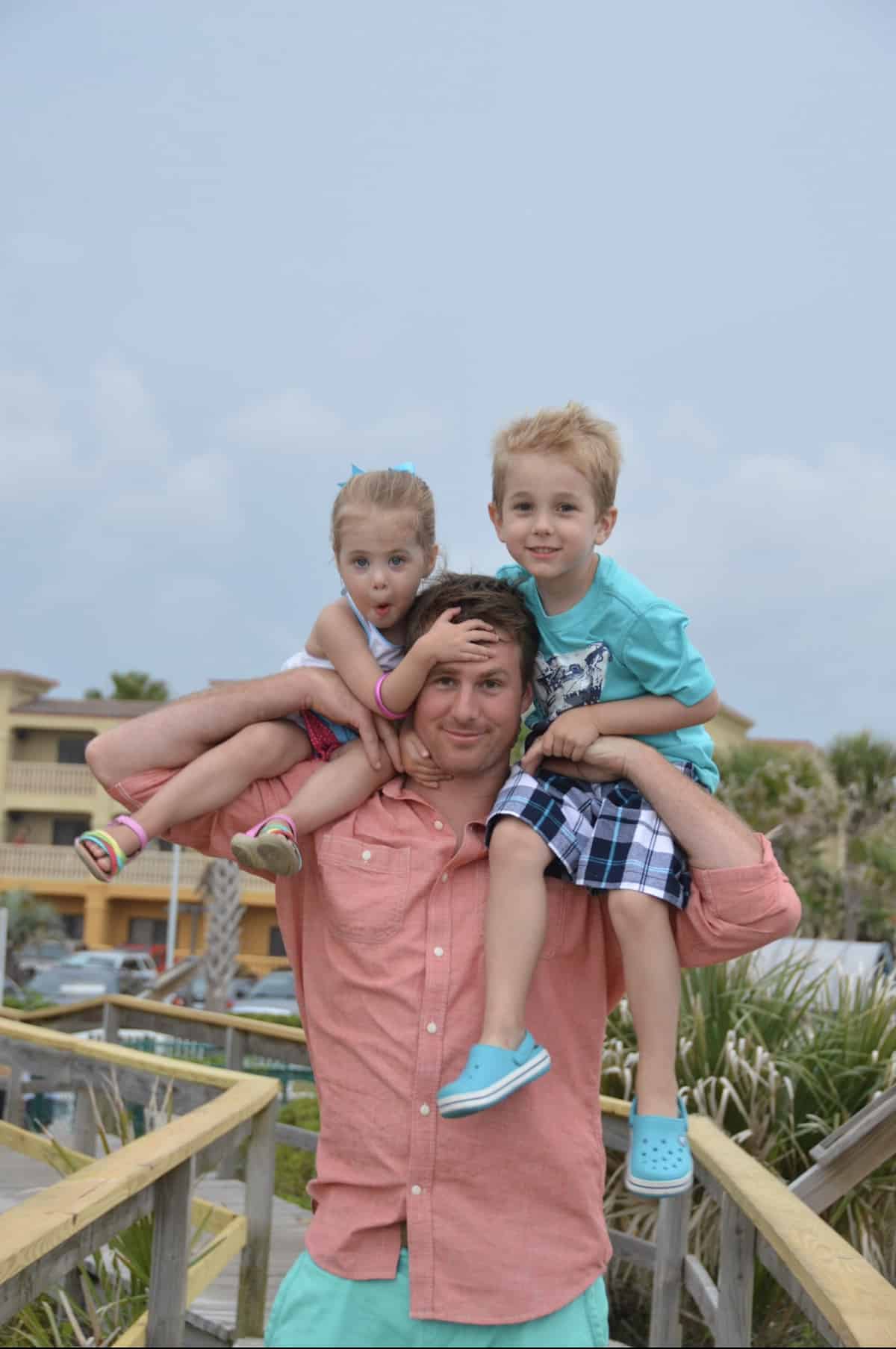 Phase 2 of the celebration day was a chill pizza and pool afternoon! We opened cards and gifts and snacked and swam all day.
Spear even skipped naps and got to be part of all the big kid moments and loved it.
Zach has a HUGE golf trip planned for summer of 2023 so the money we set aside for gifts went towards that but we couldn't let the day pass without a few presents. We got him a bunch of pool snacks for the day!
We were still loving the backyard life at dinnertime so I just sliced up some apples to balance out all the snacking and we kept rolling till bedtime 🙂
We had to literally drag Spear out of the pool to go to bed – he never wanted to get out and out swam everyone else. It's awesome he's at an age where we can SIT and enjoy him without having to get in the pool with him! It was literally, no joke, 104 degrees outside so it was the perfect day for a pool day.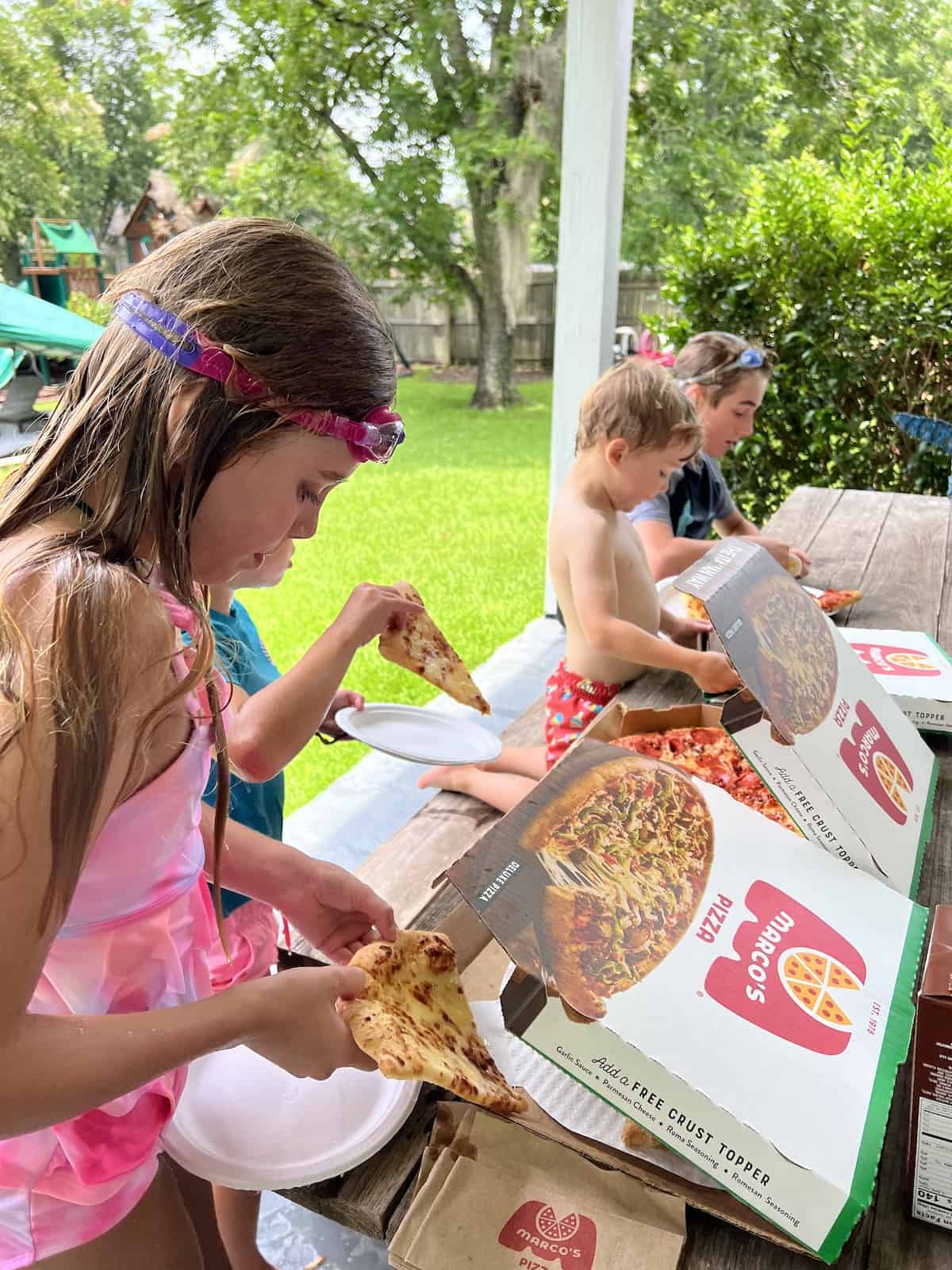 Such a fun day! On Father's Day the next day Spear was so cute in his outfit and said "I handsome" when he looked in the mirror.
We headed to our church for worship and enjoyed seeing the beautiful courthouse in the little town near church. Love our family and am so thankful for the amazing father my babies have!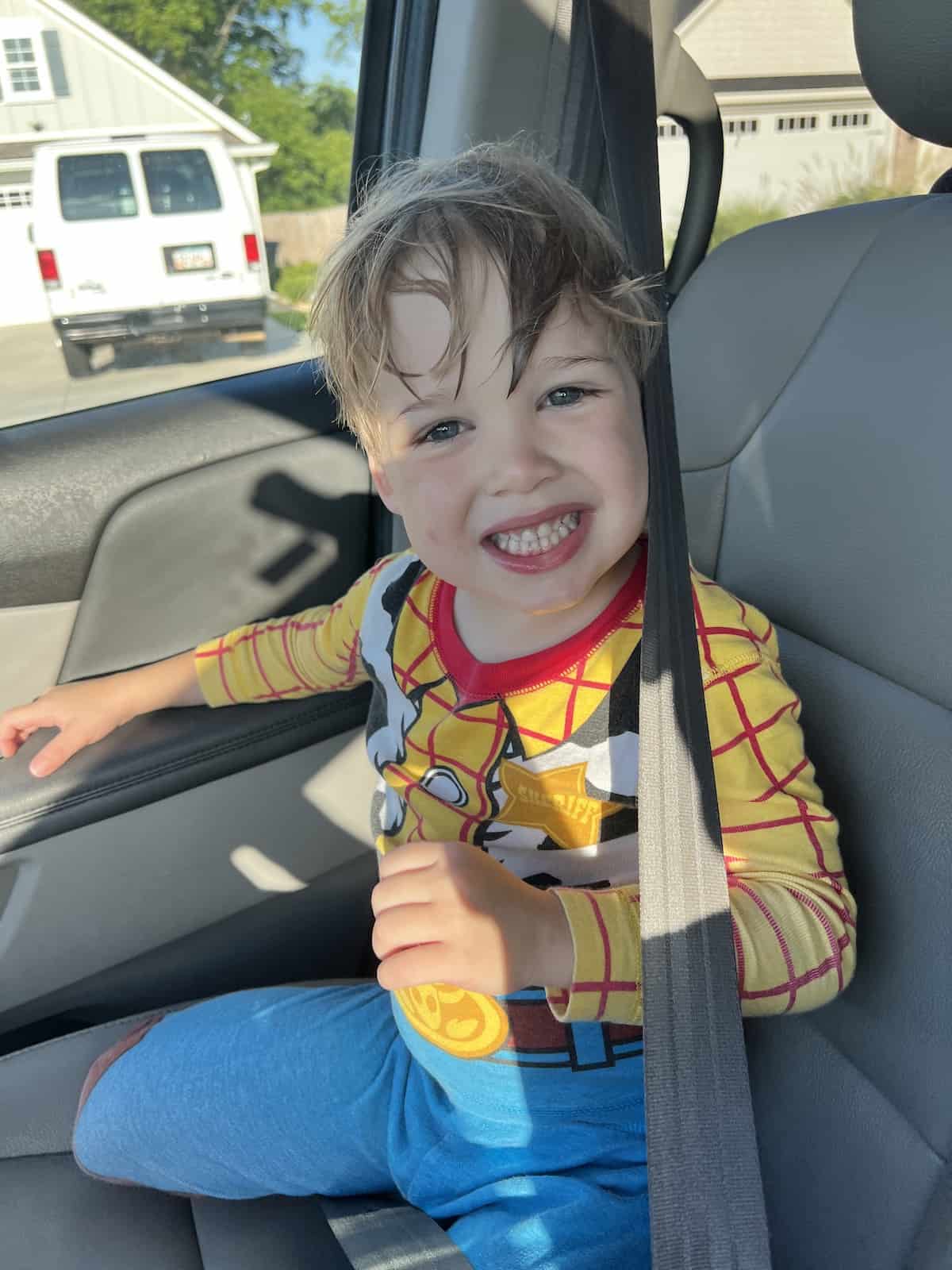 We had the whole family over after church to celebrate Father's Day with more swimming!
It's not quite the same without Big Daddy but I still wanted to be sure to capture a generational photo – Big Papa is leading the pack now 🙂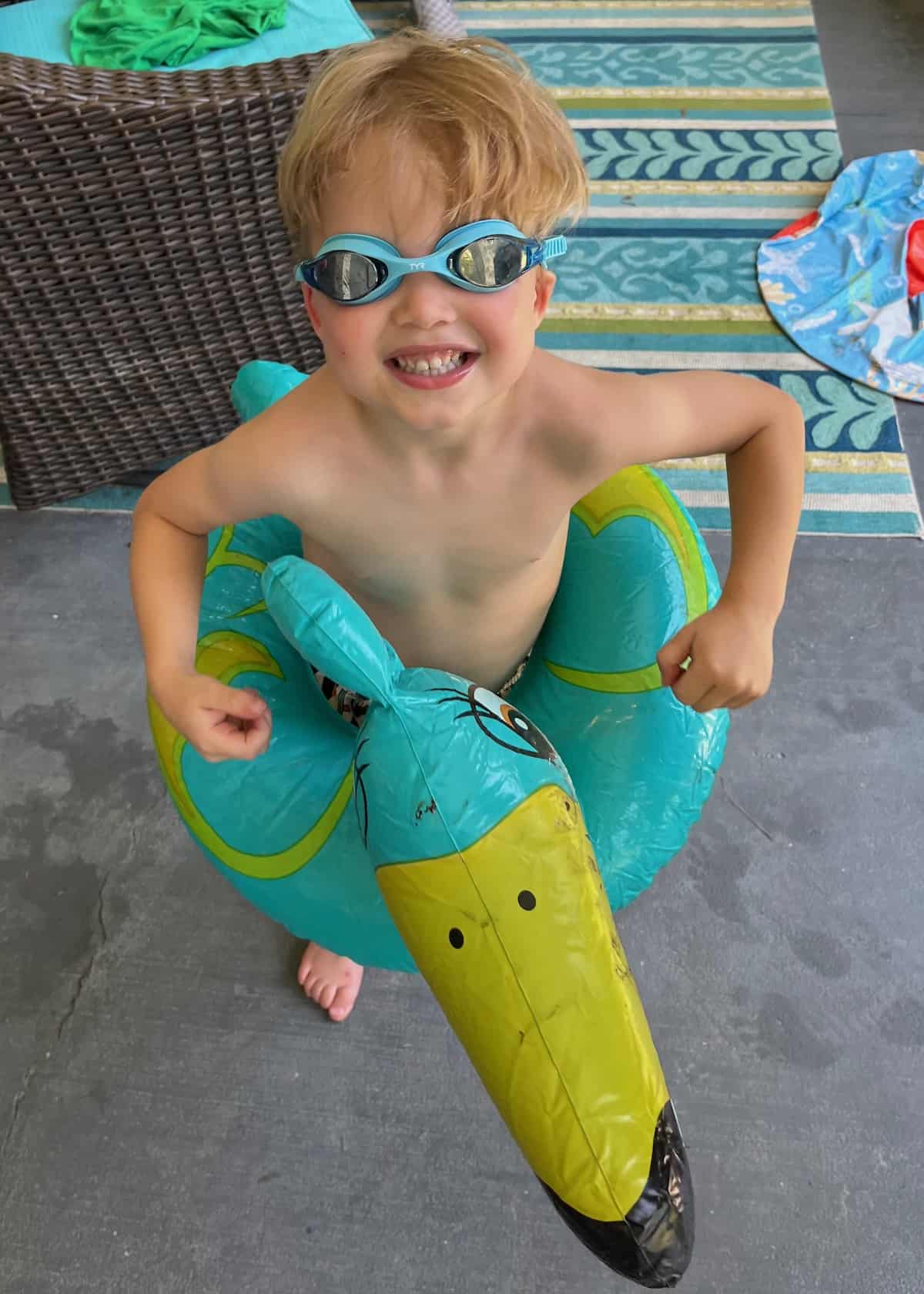 We had ALL the big cousins go to night church with us that evening (Spear went home with Cam) and then spend the night for our cousin summer sleepover!
Once we got back to the house after church we taught the cousins how to play Tripoley which was so special to me bc I have so many memories as a kid running around with my cousins while our parents sat around playing.
Kye and Colt were hilarious trying to scheme but Elizabeth ended up winning!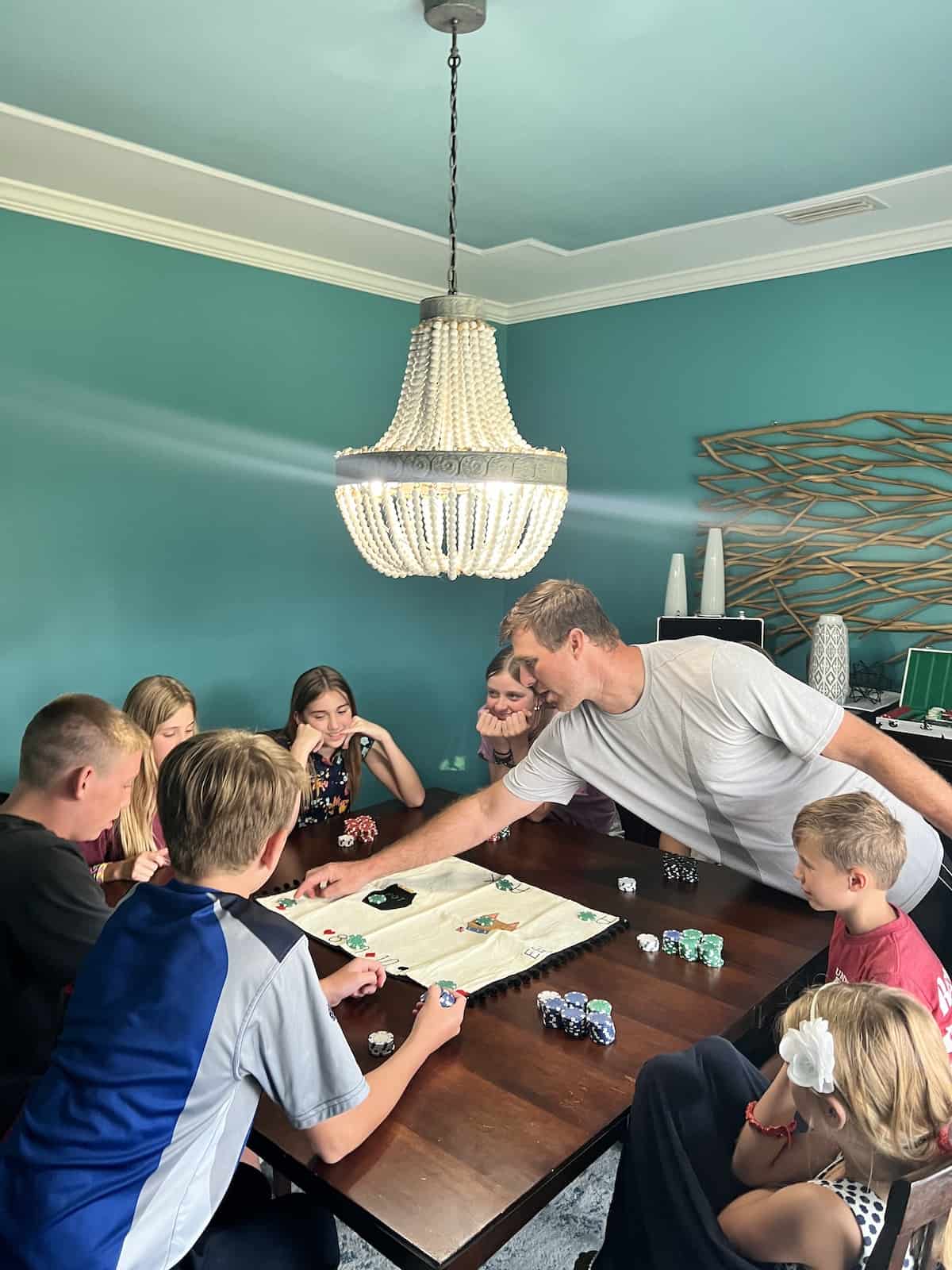 Night swimming had to happen of course! I love hearing their laughter and knowing that they are forming bonds that will be lifelong.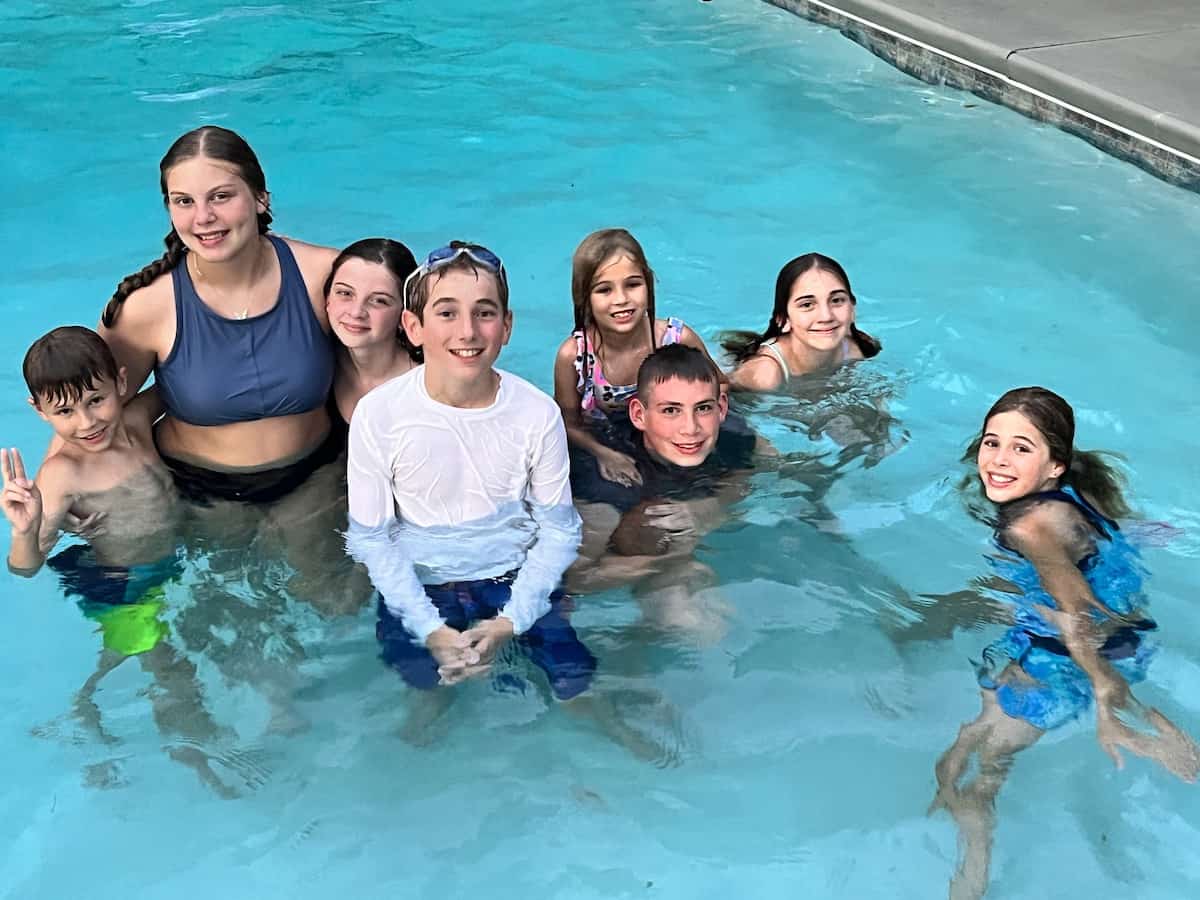 So blessed with this crazy crew!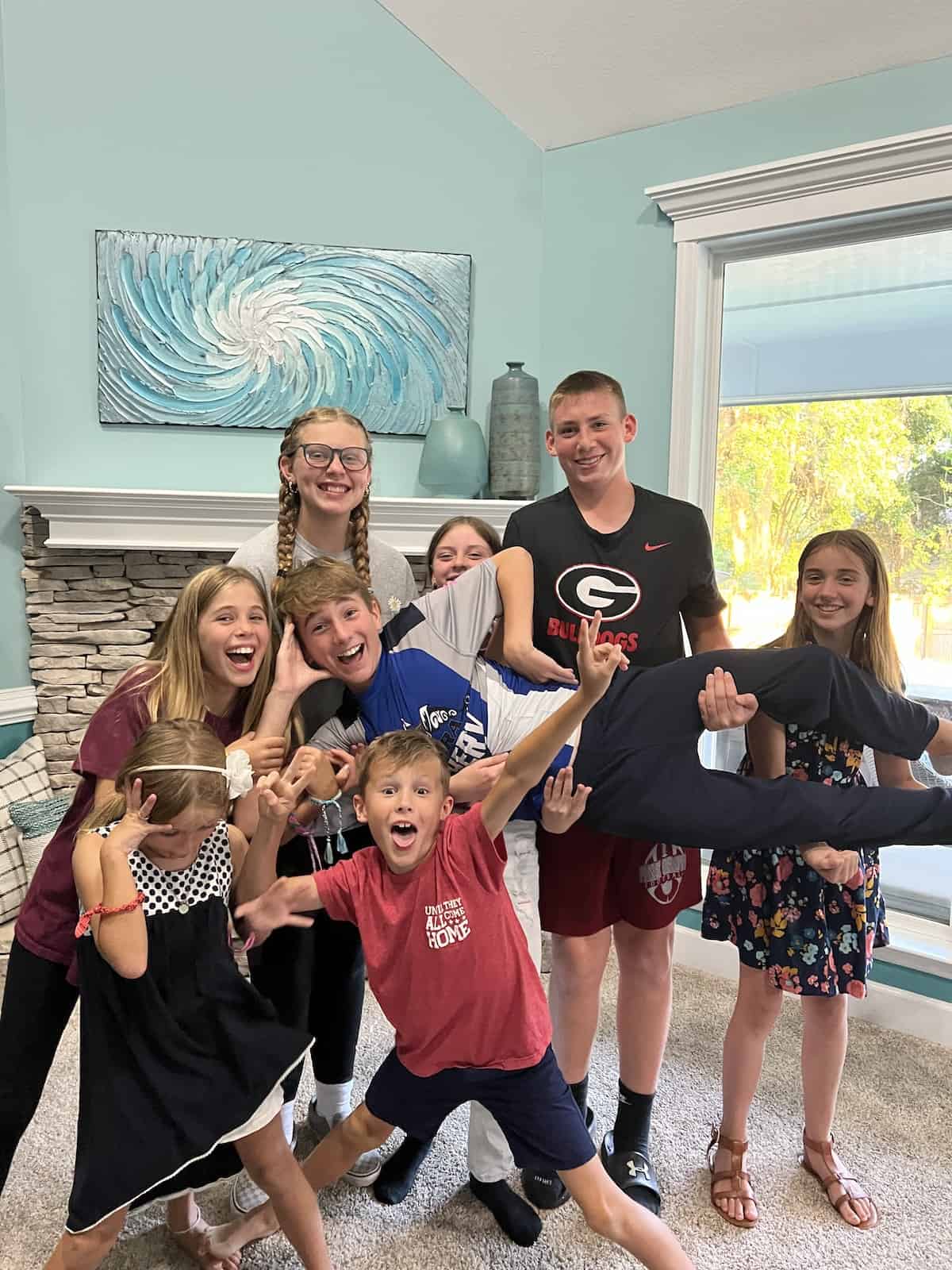 Spear and Cam had their own fun sleepover while the boys at our house slept in the treehouse and the girls all slept in Britt's room. It was another successful sleepover and I LOVE that all the kids love coming to our house!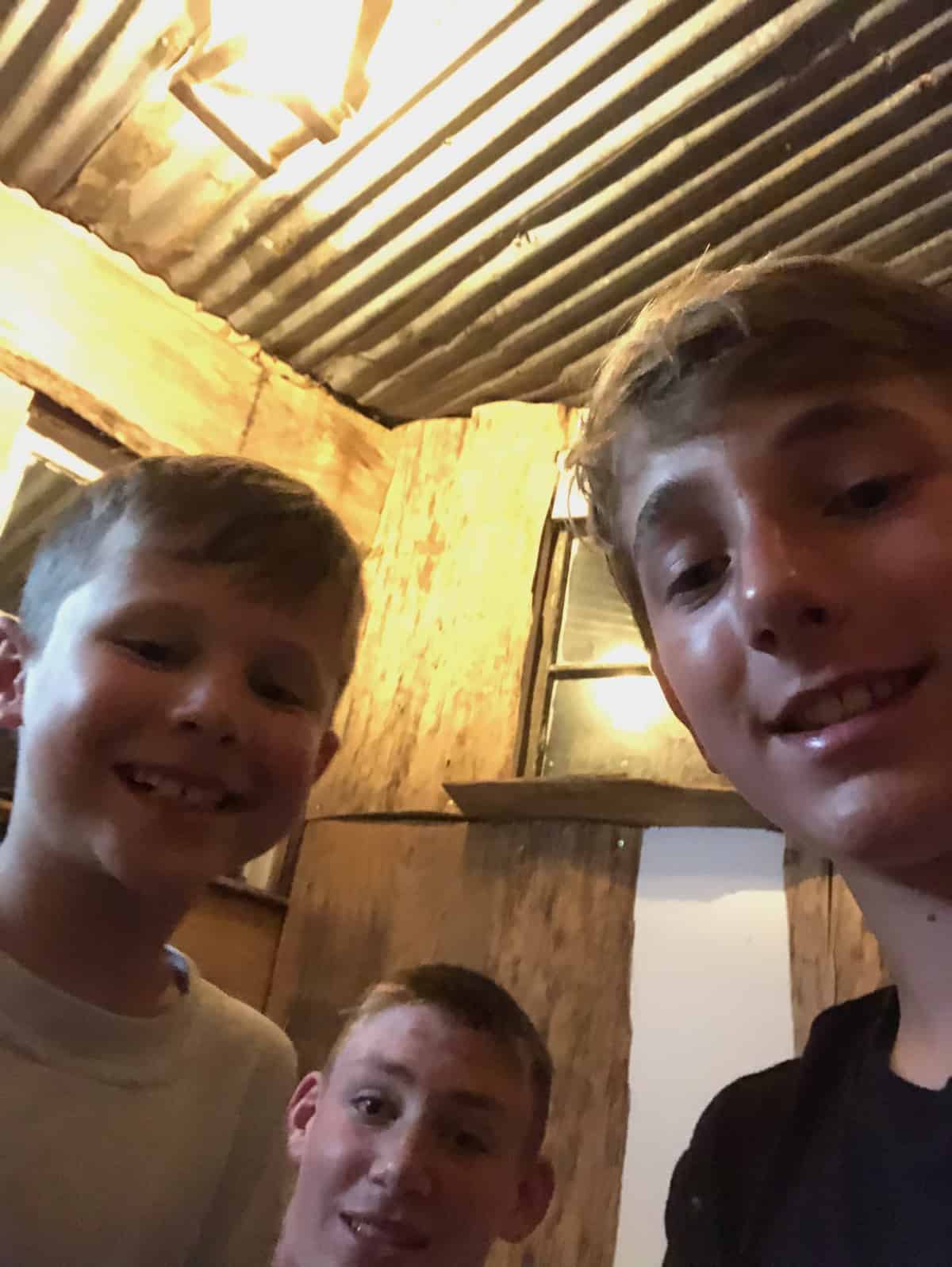 Zach had a great Father's Day! I put together a reel for him on IG. It's crazy to think about marriage and how when we get married we have really no real idea of the type of parents our spouses will be. So grateful I married one awesome Dad 🙂