Epcot Day: November 2020
Epcot currently isn't opening until 11 am! It's SO WEIRD to have lazy mornings on a Disney day but we're also not hating it and are thankful it happened when Spear is old enough to handle nap time being pushed later 😉
The girls slept in the bed fort Kye made for them and loved it!
We got to the park an hour before opening, per usual and WERE allowed in right away at Epcot. It's crazy how different each park is and how even it can vary between visits!
A change for Epcot though…NONE of the rides were operating when we got in. They weren't allowing for DAS pass reservations either. We were in the park by 10:10 but weren't able to actually ride Soarin' unit 10:45. Technically I think they started operating the ride around 10:30? But it was one of the only ones up and running (Zach tried for Test Track and it was a no-go).
The big kids and I did Soarin' at 10:45 and Zach took Spear to get a Test Track DAS pass while we rode.
We did rider swap and Zach and the girls rode Soarin' again while the boys and I went over to Nemo.
Kye said this was THE BEST moment of his TRIP. So precious. Spear was ALL about spending that time with Kye and it was truly one of those moments where Kye felt that Disney magic and joy like I feel it, by watching my babies be so happy! Seeing Spear's joy made Kye feel joy and really that "secondhand joy" is THE BEST KIND.
Kye said "I just want to remember this moment forever"
His favorite moment was experience it with Spear, mine was watching Kye experience it with Spear 😉
We rode Nemo and had time to look at some fish together too!
Zach took the big kids to all go ride Test Track and I took Spear to watch a bit of the Pixar Shorts. It's a GREAT way to kill time with a little one if needed and the shorts are all SUPER CUTE.
On our way in to watch them we passed by Joy and on our way out we passed by Pooh!
I've seen these character experiences several times on social media and they always make it look super adorable and interactive and "better than regular meet and greets"
Yall. NO. It's not better than being able to interact one on one with a character and it's SO FAR for most of the time that it's not much true interaction at all and it's even hard to see them – especially for little ones.
I'm not hating on it, and I appreciate Disney doing SOMETHING rather than NOTHING but I am allll about bringing back the NORMAL meet and greets as soon as possible 🙂
Zach and the big kids finished up WAY quicker than I thought they would so they ran to get a DAS for Frozen and then found a great spot for lunch. Akershus is currently closed for dining but is open for a "mask break" location.
It was a weird vibe seeing it SO empty and really cool to be able to sit in the throne that is usually reserved for the princesses 🙂
It was a weird Disney Day as ALL of the wait times weren't working and even the DAS pass wasn't working. The app couldn't update with wait times either. So everything was kinda a guess!
We waited in a decently long line to get into Mexico but it's always worth it for the Donald ride and Britt was excited to sit with Spear to see her favorite with him!
We then rode Frozen and I was surprise for it being 90 minutes after the park opened and Frozen was only a 40 minute wait! Not bad at all!!!
After Frozen Kye wanted to ride Mission Space because he's never done it before. The girls didn't want to ride so Kye and Zach went on ahead and we just took our time and soaked in the Christmas decorations around Epcot!
The girls wanted to go shopping and right now Epcot is in construction mode so Mouse Gears is a temporary set up. We went and browsed and ended up not buying anything which I was proud of as there was not really a reason to buy anything!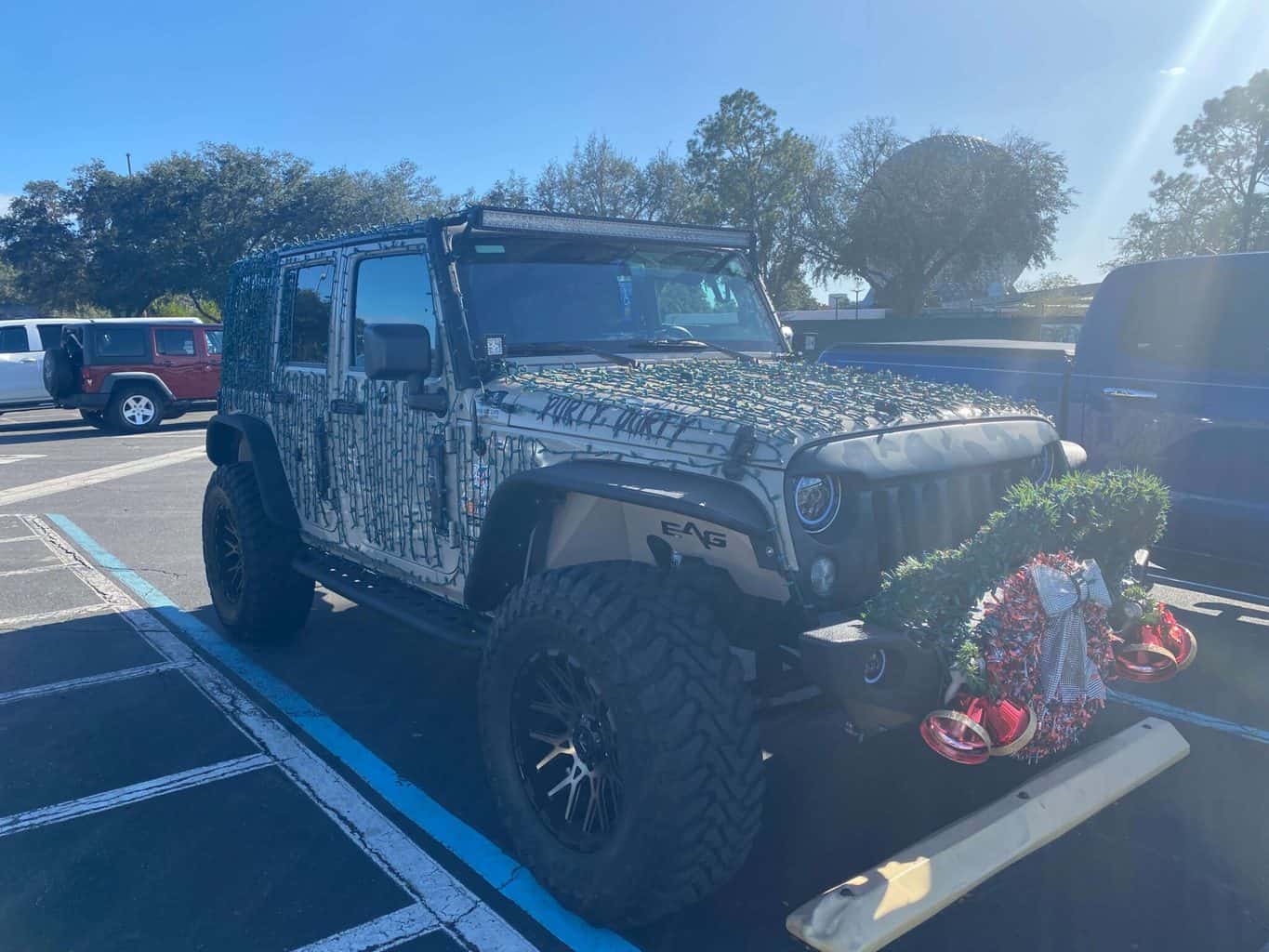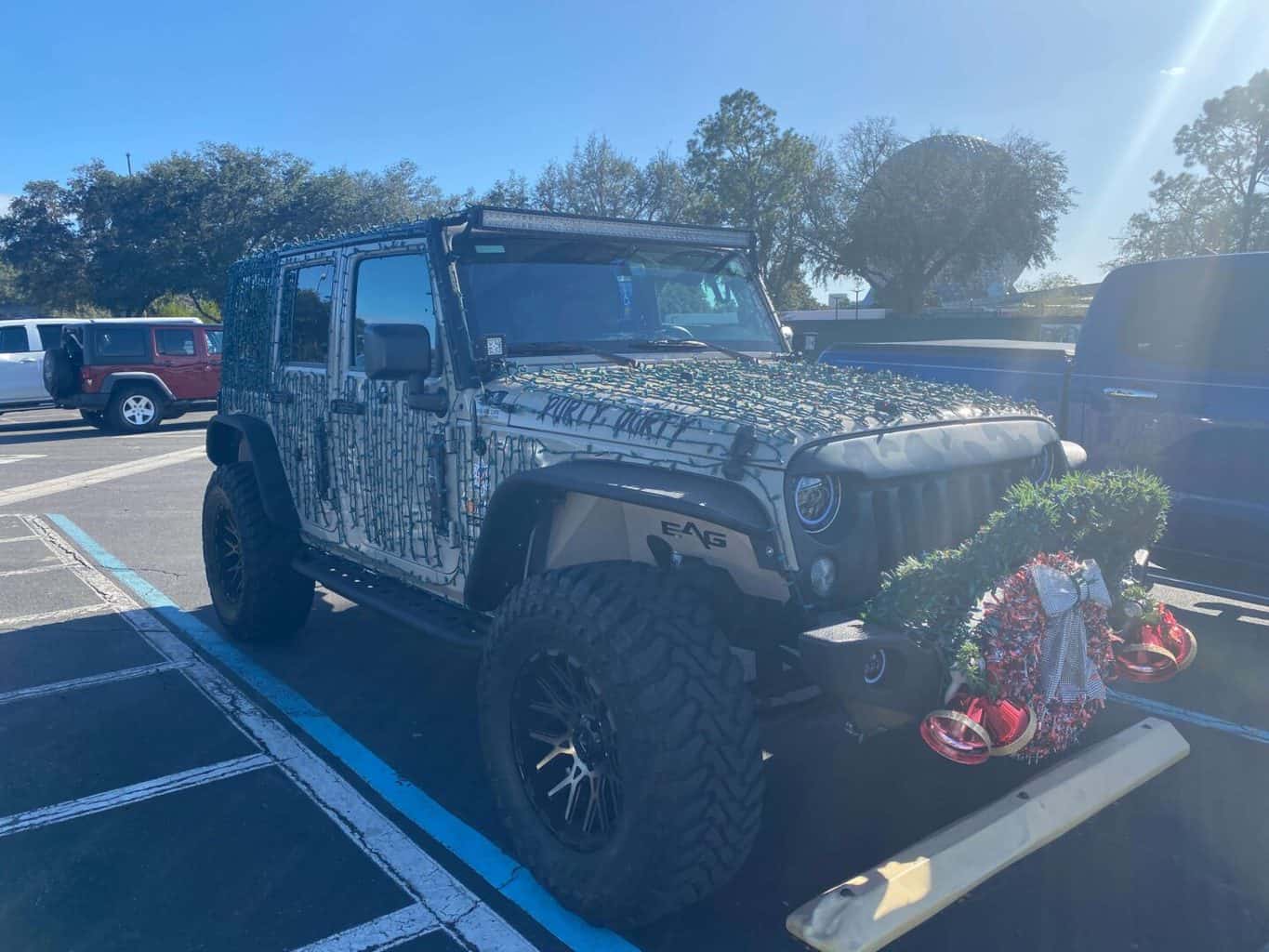 We left before 3:00! I do really enjoy doing World Showcase and it was perfect weather for it but Spear just isn't at that stage of life yet where he can really handle doing something like that during nap time 😉
It was def time to head out especially after two days in a row of having "off" schedule days for Spear!
Our tradition for years was to do ice cream for dinner on Thanksgiving and when we changed our tradition to going to the Disney House we wanted to still keep the ice cream for dinner tradition going so we just do it on another night during our trip 🙂
It didn't disappoint! Zach and Britt also completed the puzzle!
Daddy even baked some cookies to go with the ice cream. SUGAR OVERLOAD!
A very brief video should auto play in this post 🙂