Simple Elf on the Shelf Ideas (2014)
It's funny to me how quickly things change.
Last year my newsfeed on Facebook was flooded with people posting pics of all the crazy things their Elf on the Shelf had been up to.
Everyone was into it. Everyone loved the Elf.
This year? I saw no pictures being posted and instead saw a lot of people complaining about the Elf.
Blog posts circulated that put down the tradition and people acted like the Elf was just put on Earth to be a hassle.
Well. I have to say that we still LOVE our Elf.
I wish the Elf was around when we were kids. I think it's SO FUN and so does Zach!
Kye has been excited for months about Hermey coming back to visit!
We were out of town a lot during December this year and Hermey only visits us at our house so we had less fun than the year before, but we still had so much joy every morning looking for him!
Britt was more into it this year as well and Kye was adorable about it.
Every night when I'd tuck him in he'd get so giddy with excitement over seeing what Hermey would do.
And in the mornings it was the first thing he did was look for Hermey. On Christmas day when we were on our way home Kye started CRYING because Hermey was gone. We love our Elf!!!
Here are all the fun things Hermey did when he visited this year! You can read more about our Elf on the Shelf and all the things he did last year here.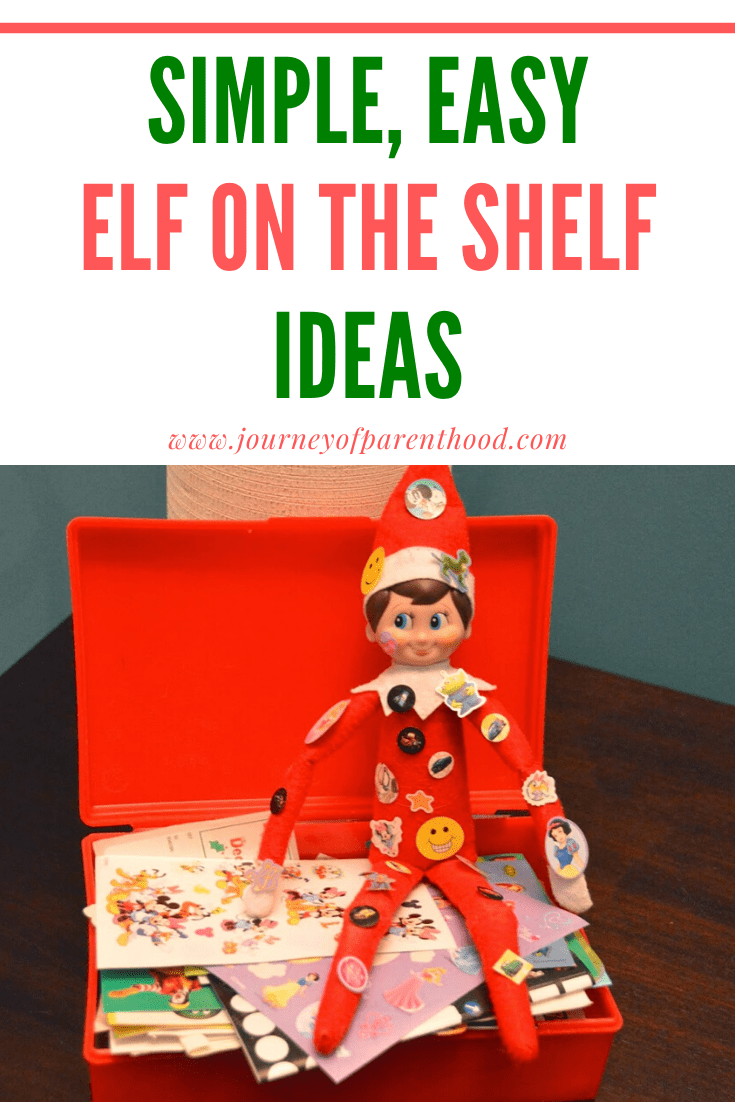 Muffins on Thanksgiving morning for us!
Spelled out his name in magnets on the fridge
Locked up a gator on the day the Seminoles played UF
Made his own train track and played with the trains
Brought fun gifts for the kids when they stayed at G-Mamas
Got messy enjoying some powdered donuts to share
Snuck into Britt's room to wish her a Happy Birthday
Made his own fishing pole and was fishing for goldfish
Brought movies to watch in the car on our way skiing
Surprised us all by being in Kye's room playing with his dragon when we got home from our trip
Brought Christmas stories for us to all read
Hiding out in the fridge with the kid's milks that he turned green!
Having fun in the stickers
This one took FOREVER for Kye to find! He even got out his breakfast silverware and didn't even see Hermey!
Helping us countdown until Christmas
Hanging out on our picture wall…
and he drew hearts on Kye and Britt's picture 🙂
Disney villains worked together to lock poor Hermey up!
He hid 11 candy canes around the house for us all to find and enjoy!
He made copies of himself on Mommy's printer…this was Kye's favorite thing Hermey did this year and Kye still sleeps with this picture!
On the 24th he surprised us by bringing big cardboard projects for the kids to decorate and play with!
A house for Britt and a pirate ship for Kye!
A pirate ship that, by the way, does not fit through doorways. It's currently hanging out in our upstairs hall!
We enjoyed Hermey's visits this year and it'll be so fun having another child racing around looking for him next year 🙂