Celebrating My 35th Birthday!
I feel like 35 is kinda a big deal?
I mean dude I'm MID-30s now. RIGHT?!
This year Zach and I decided to take the entire year off from giving gifts to each other.
I also was very intentional in how I spent my birthday.
Everyone views birthdays differently. Zach likes to just go about business as usual but I think a birthday is a special day and I like to spend the whole day doing things I enjoy 😉
He was super supportive and it ended up being a GREAT DAY!
I think it's super important to communicate clearly and to take time to THINK about expectations for events like birthdays.
I took some time, thought through my ideals for the day and then communicated them to Zach and he made 'em happen.
He got up early to make the kids lunches and skipped golfing (my bday fell on a Friday) to keep Spear after his work meeting so I could go eat lunch with the big kids without a toddler along with me and so I could go run errands and pick up birthday freebies.
It was WONDERFUL!
The kids got to dress up for a Monster Bash at school and they were so surprised and excited to have me all to themselves at lunch.
I laughed at the lunch Daddy packed them – no wonder they love it 😉
I enjoyed getting that quality time with each of my big kids and it made my day extra special!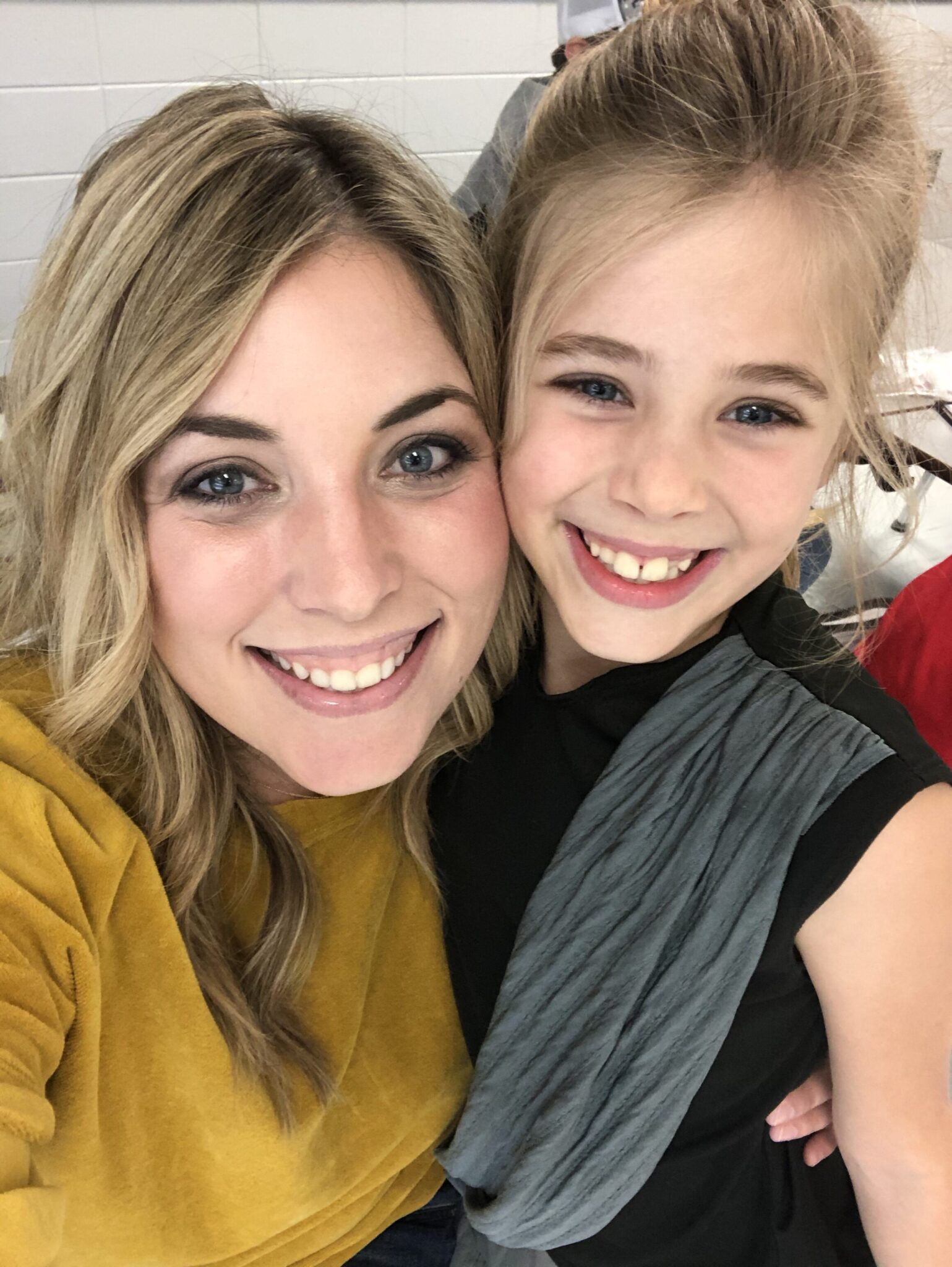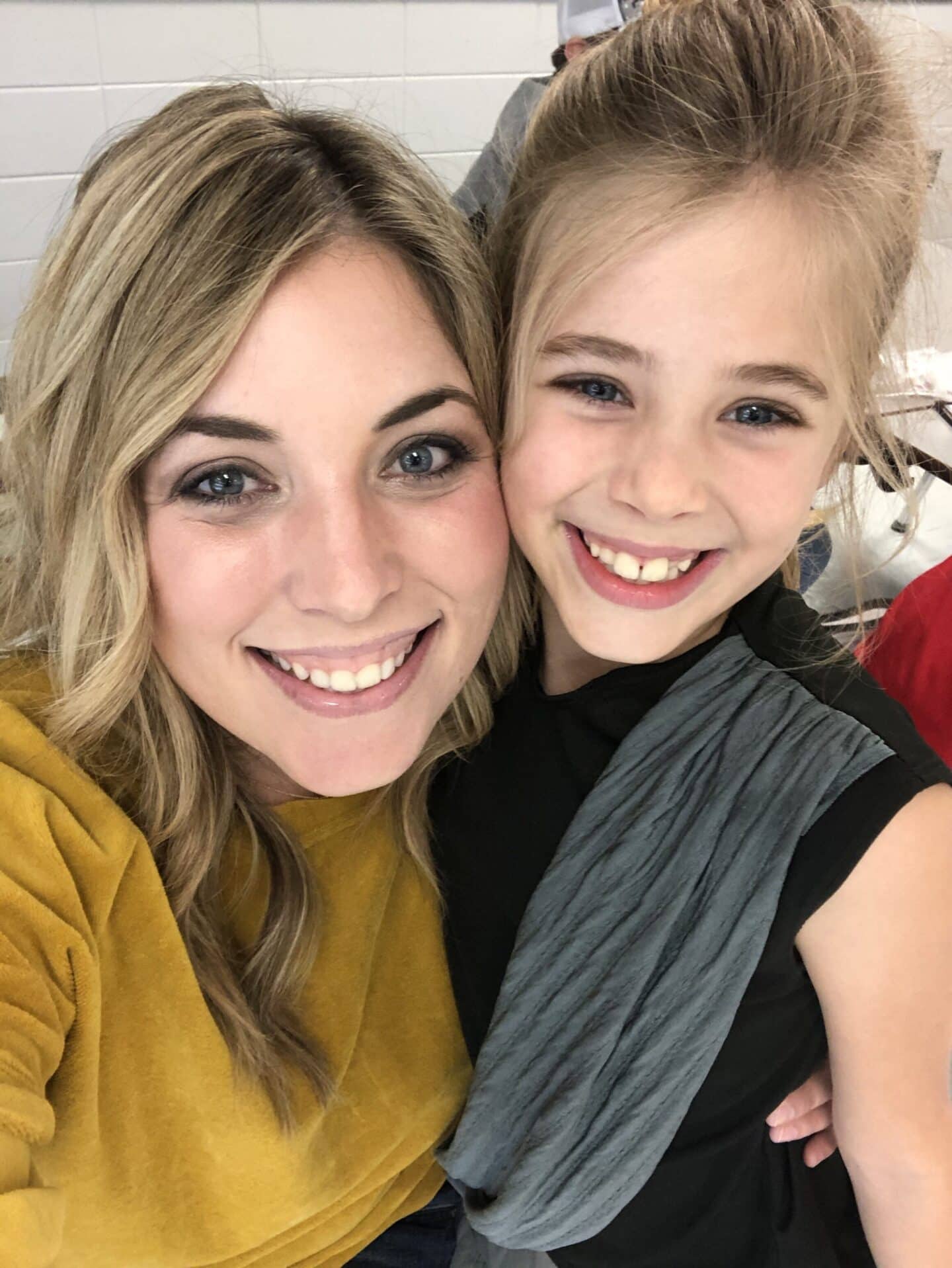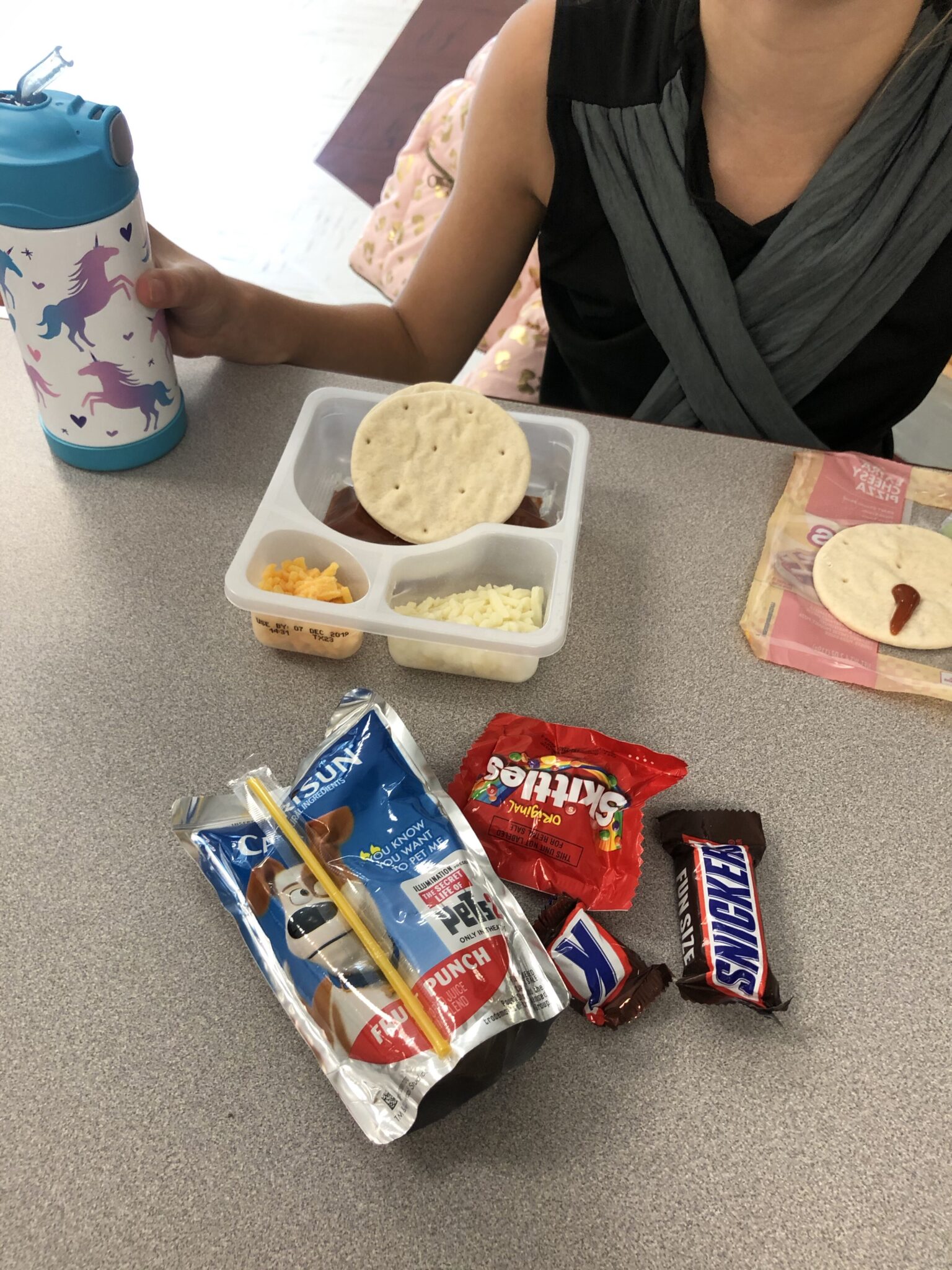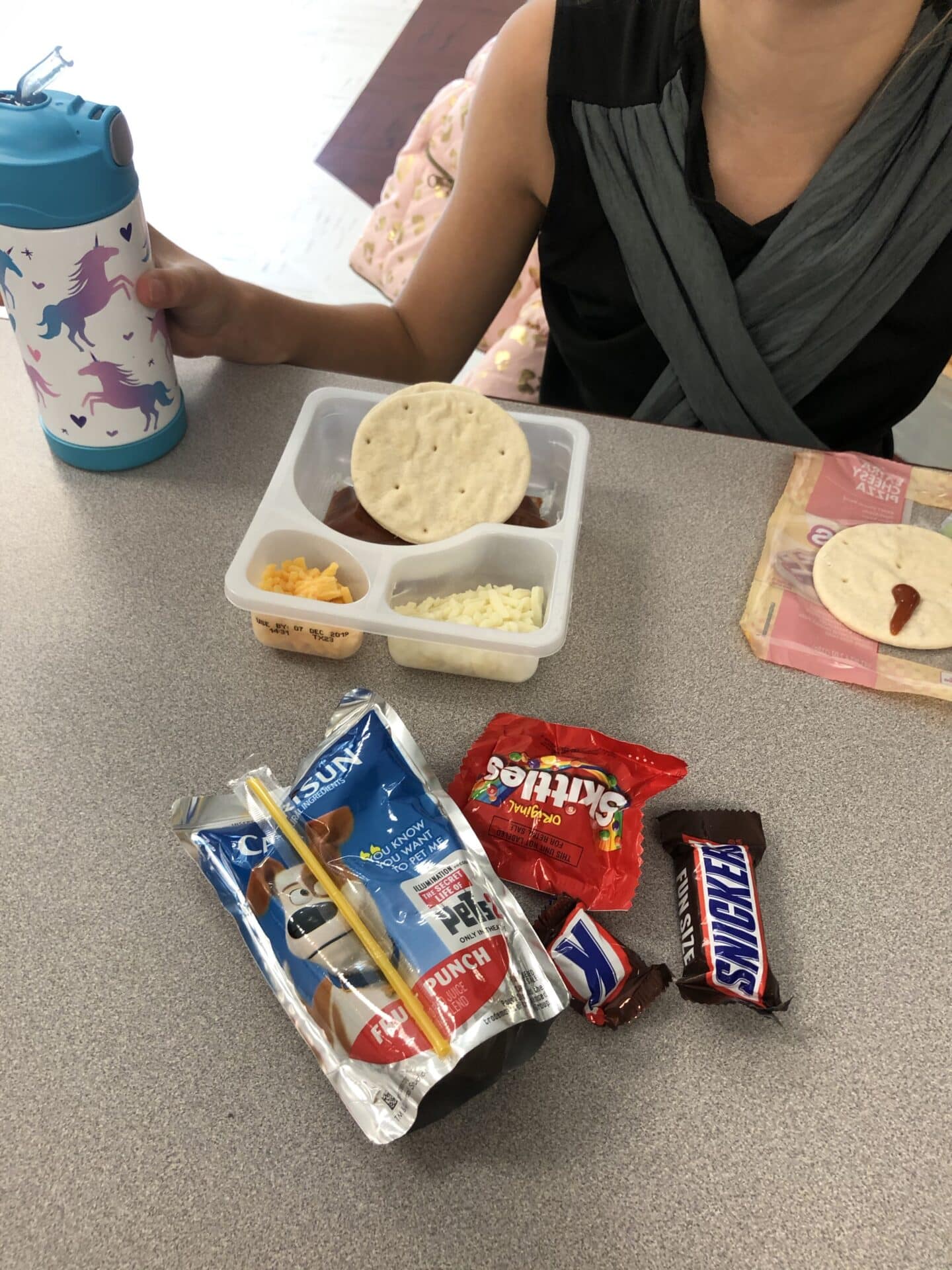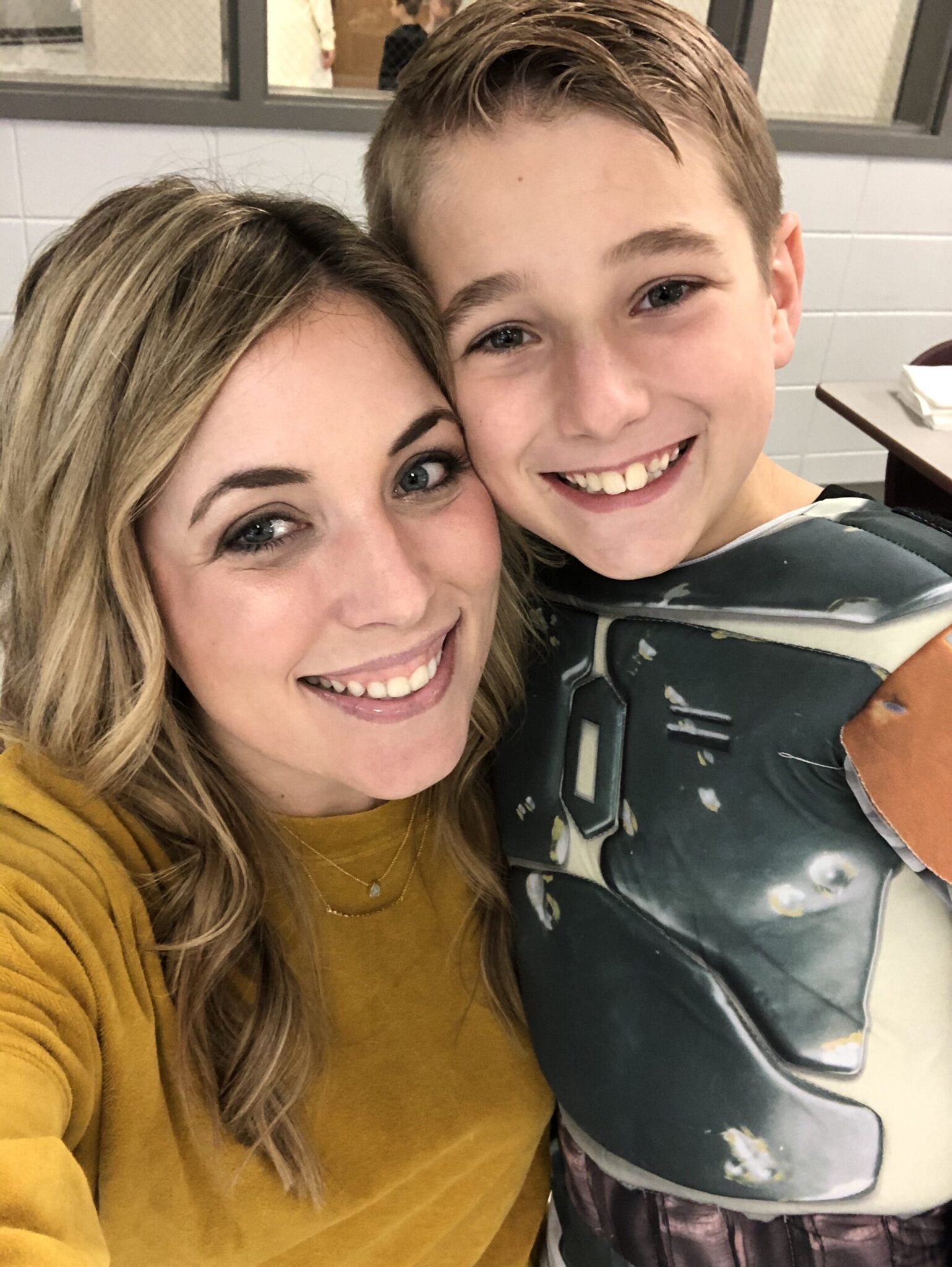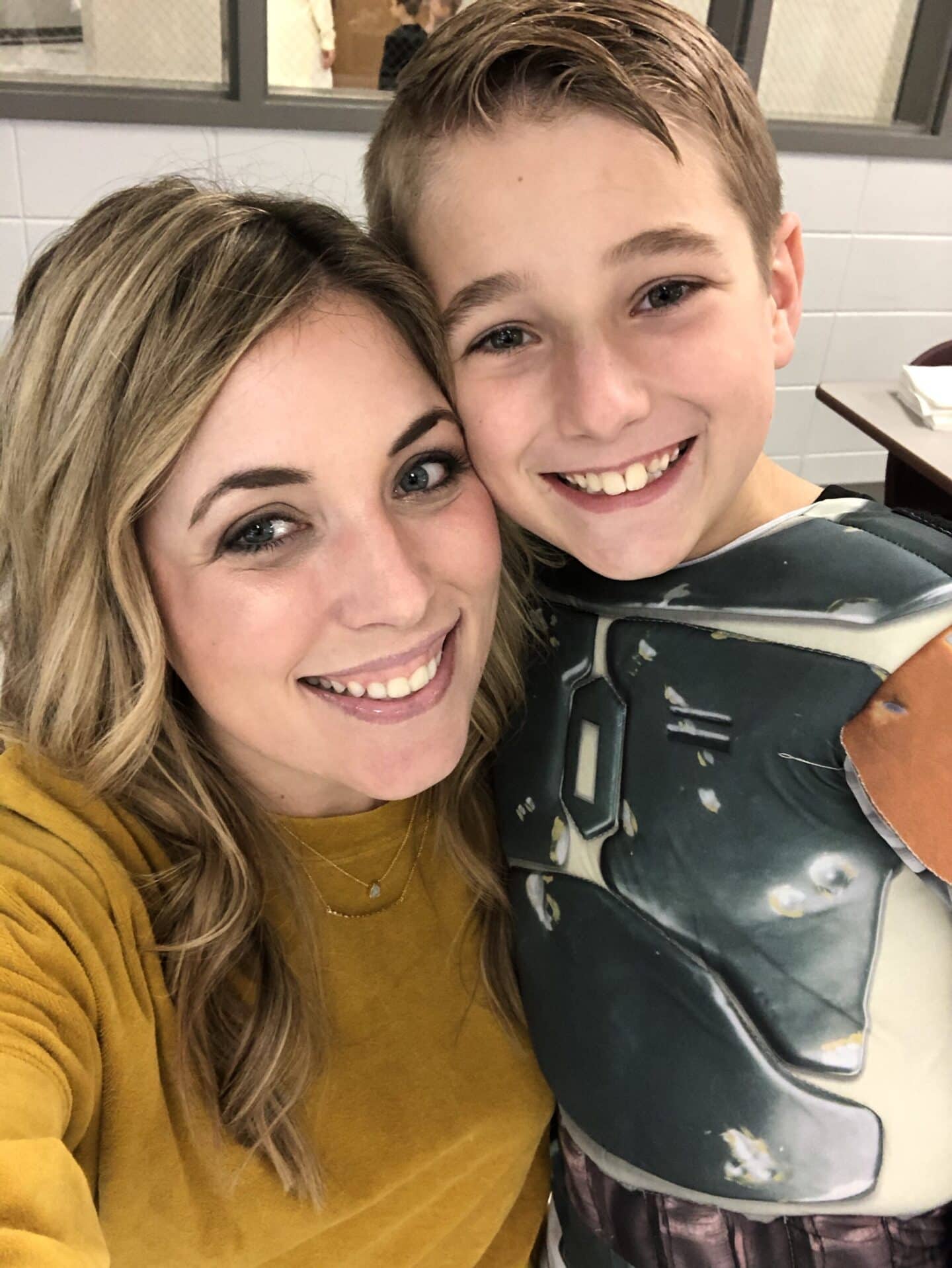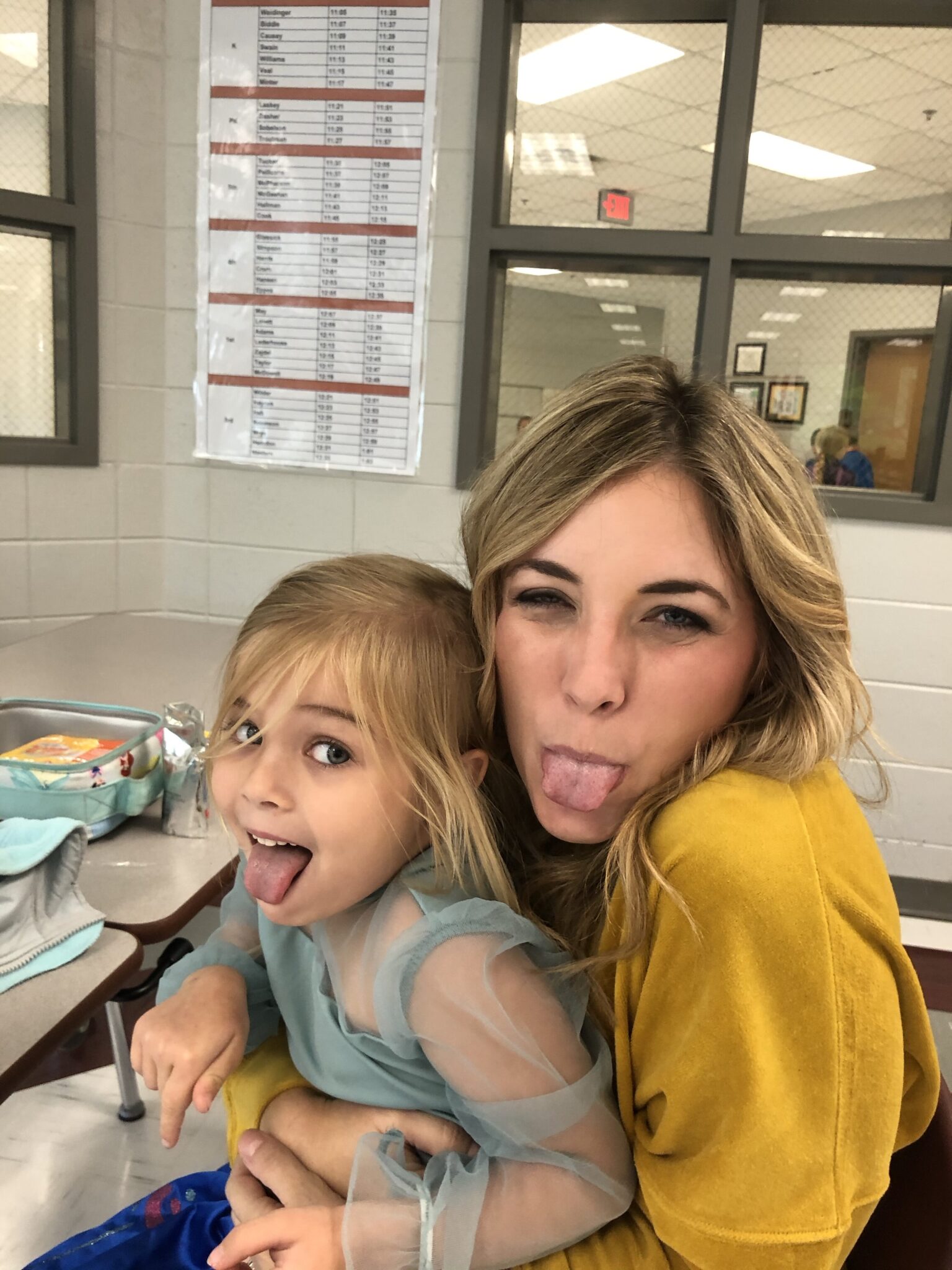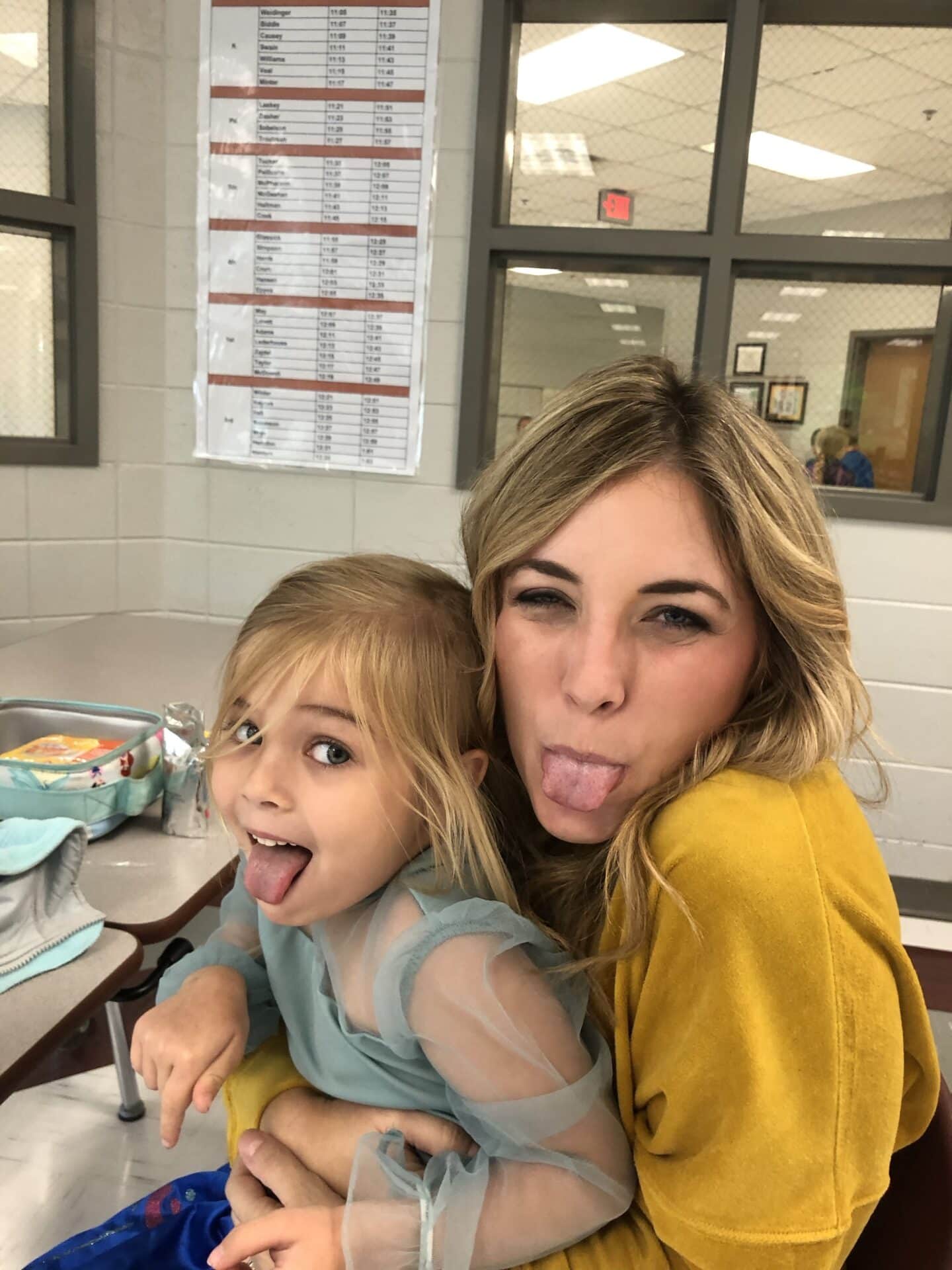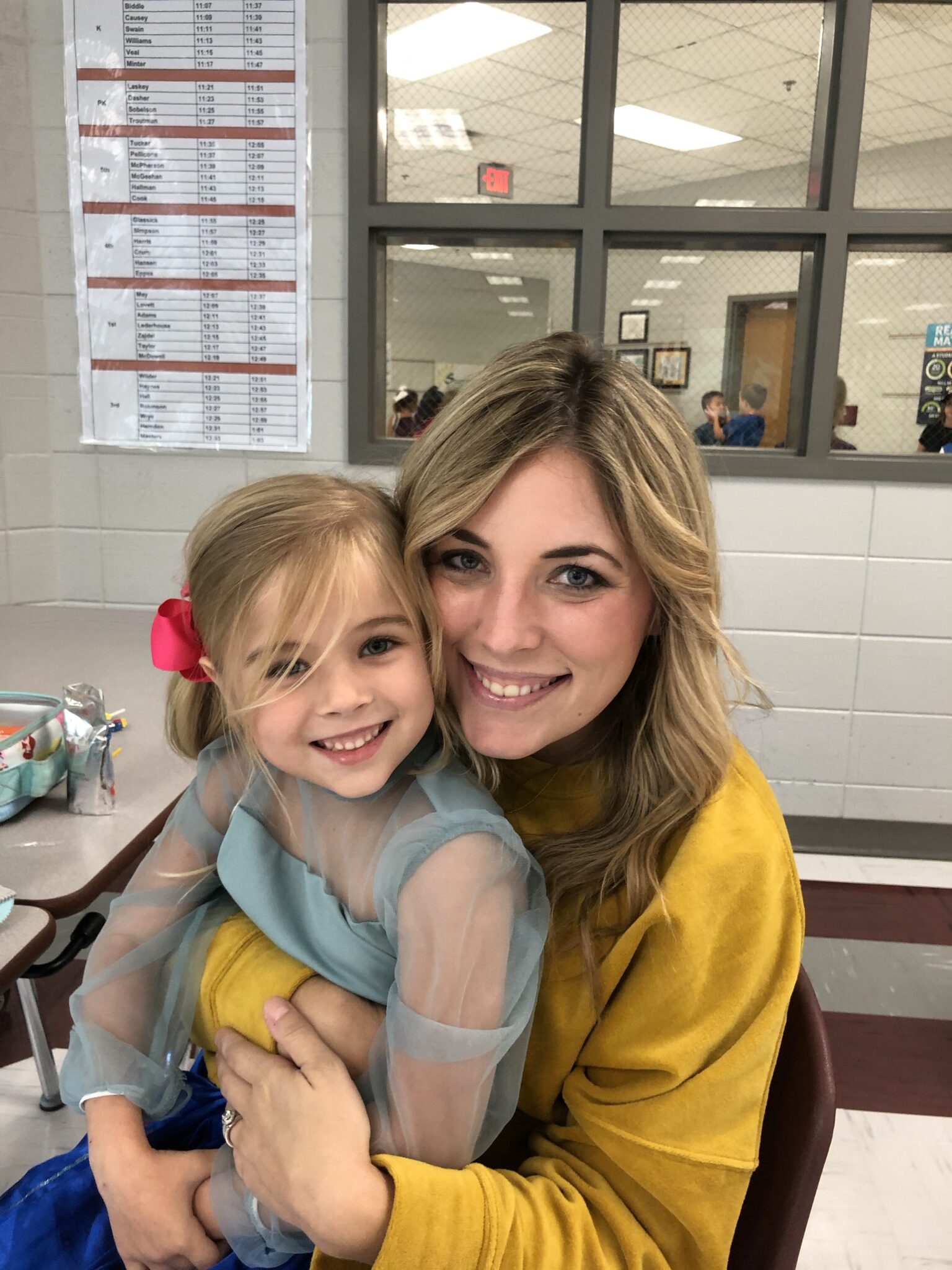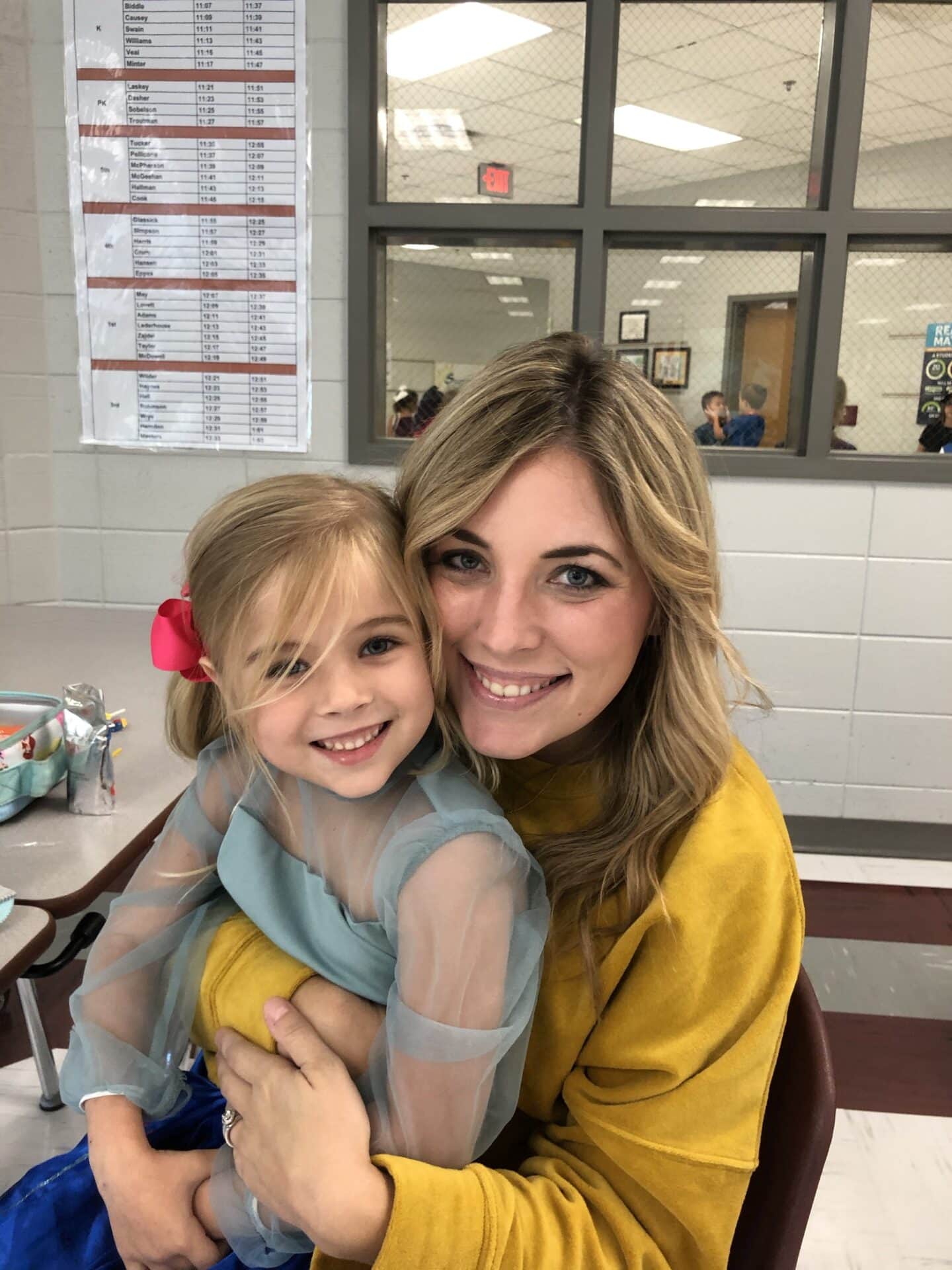 After visiting with them during their lunch I went to Chicken Salad Chick to pick up my freebie lunch and then hit up Starbucks for my birthday freebie drink too 🙂
Living it UP!
I headed to Old Navy to spend some Super Cash and had fun taking my time trying on clothes and finding deals for the kids for some things they needed.
I then headed over to Target #shocker to do a BIG return I've put off doing because I always have kids with me.
Yes, a birthday gift to any mom is a chance to run errands SOLO 😉
A BIG perk about my birthday being the day after Halloween is that I can always get super cheap Halloween candy…including my favorite: Pumpkins!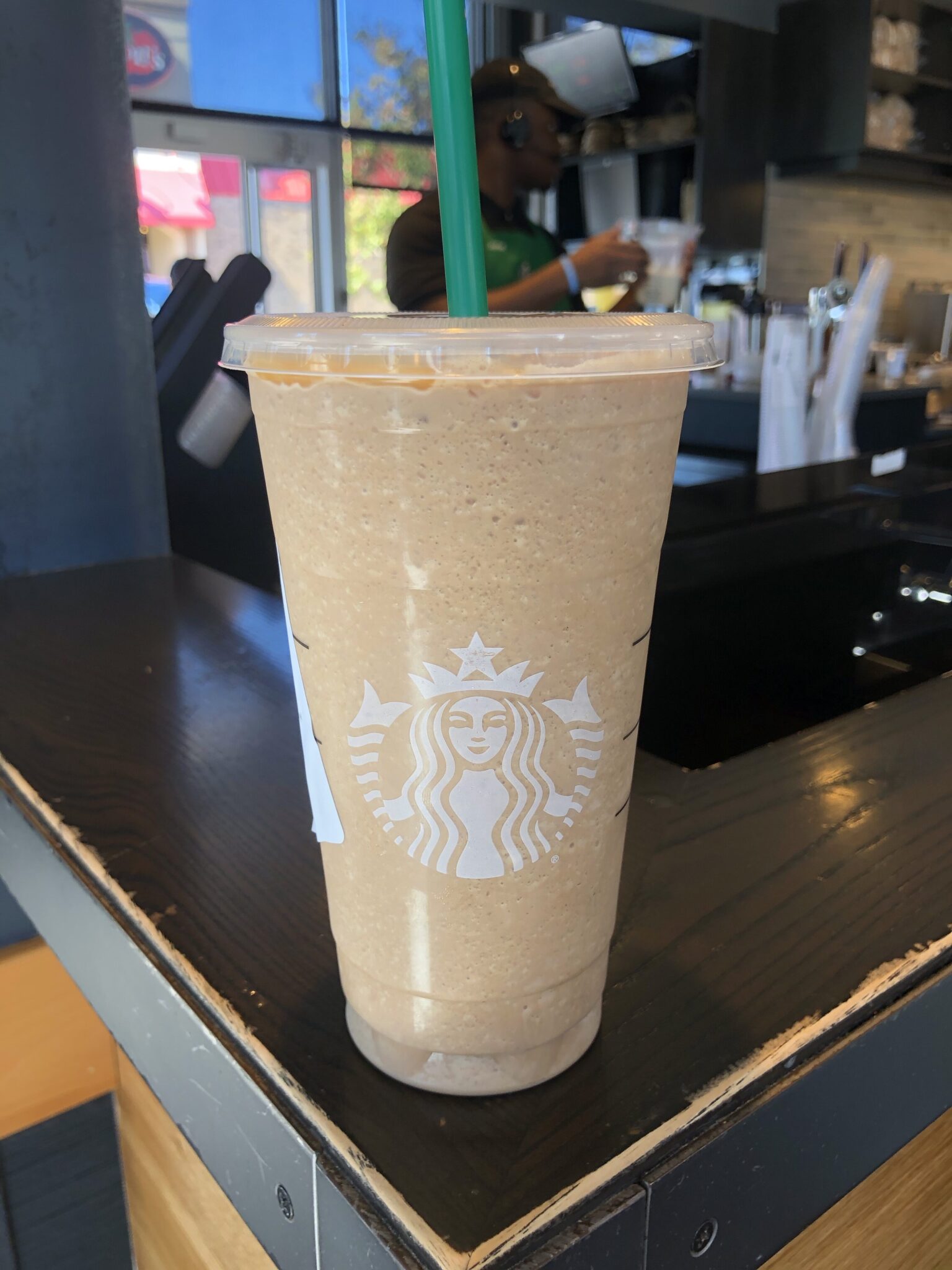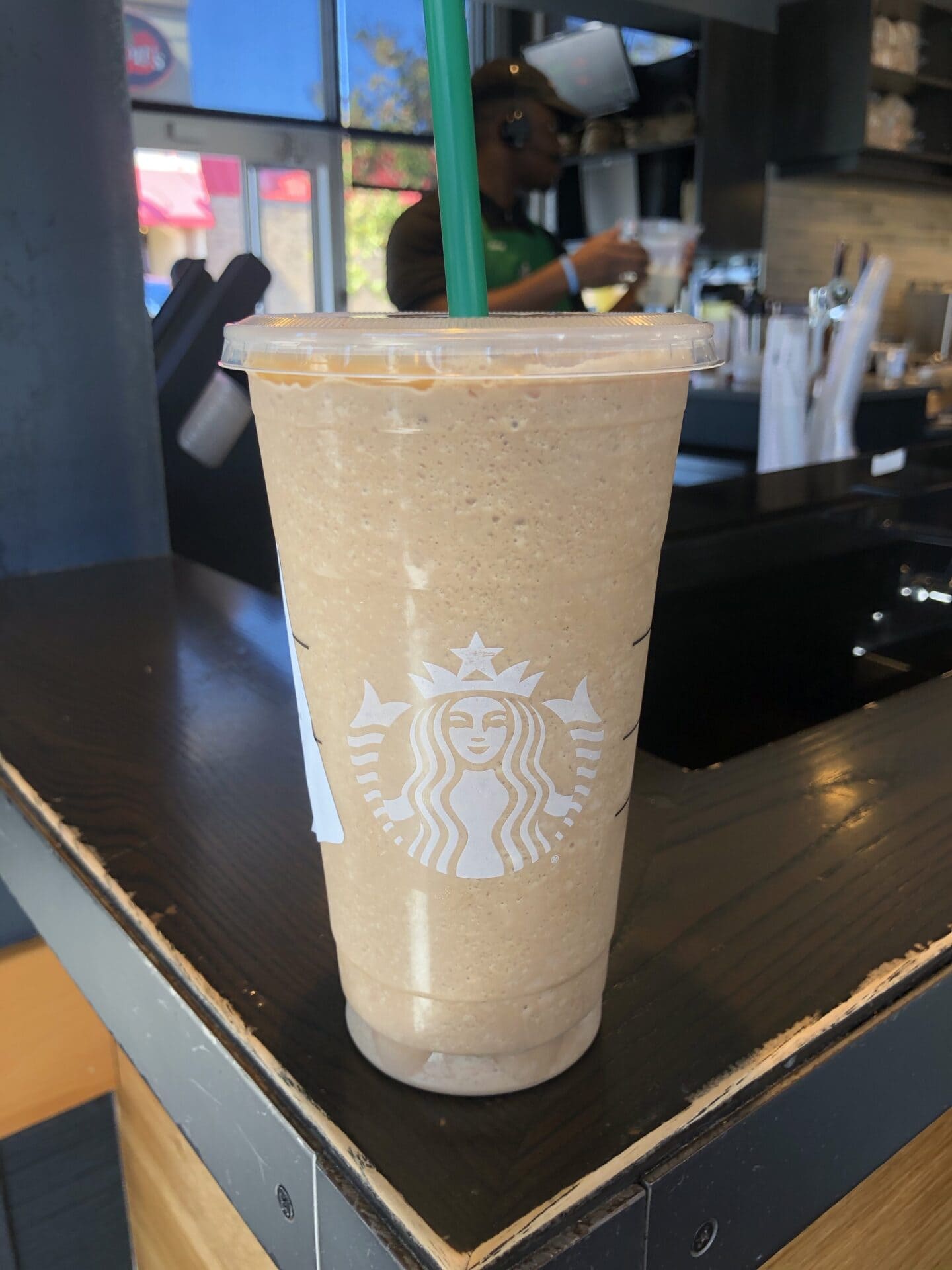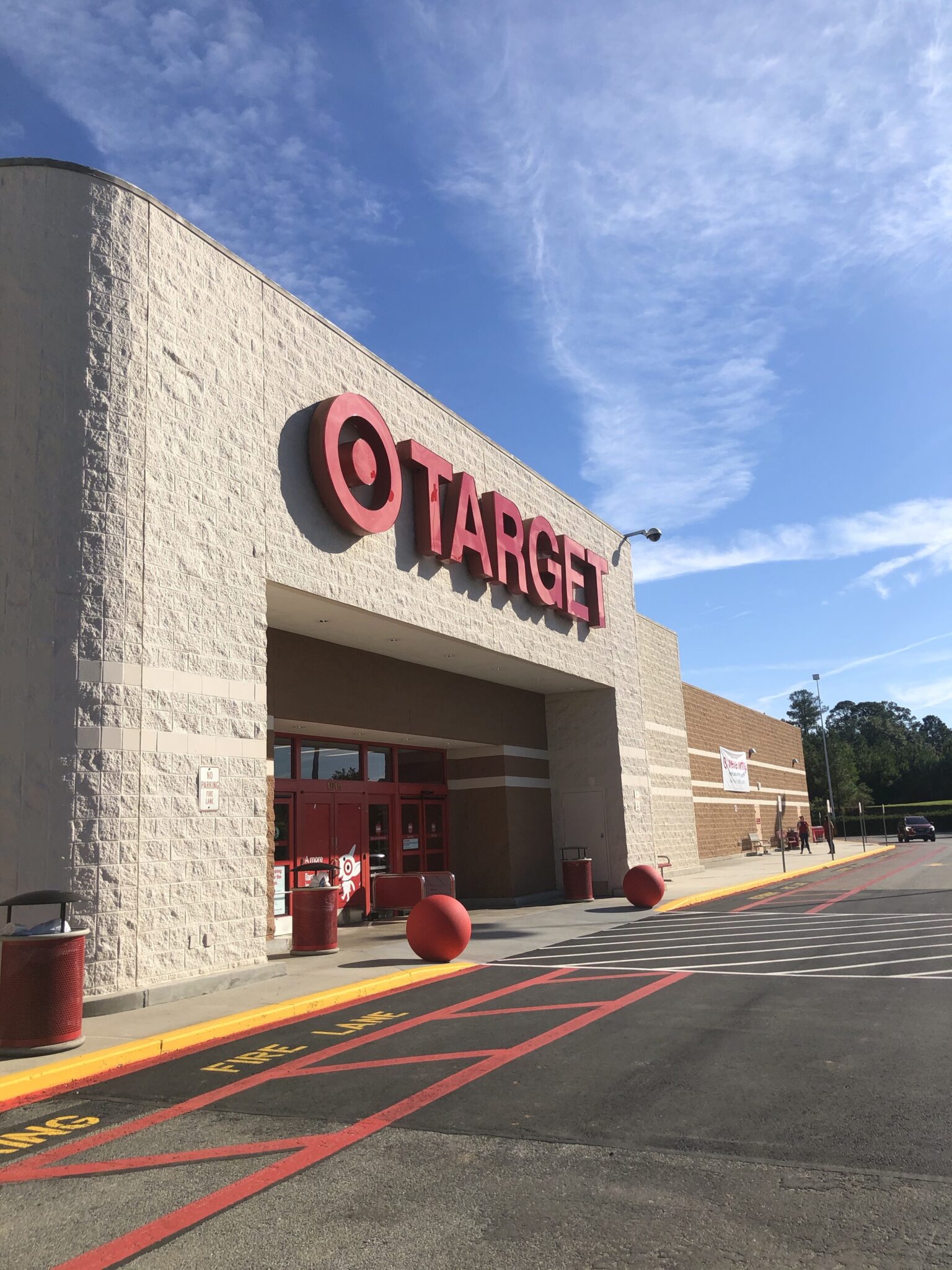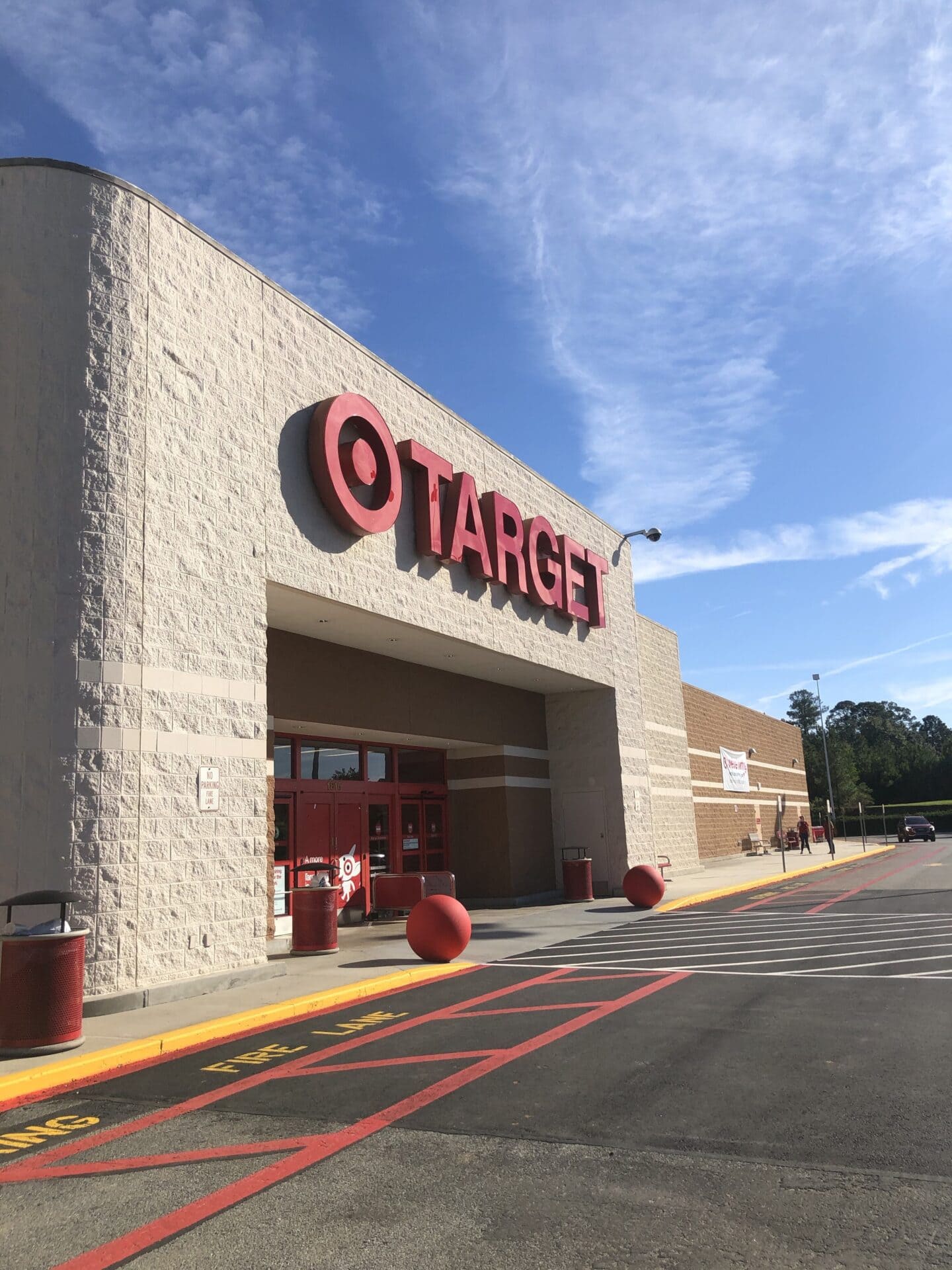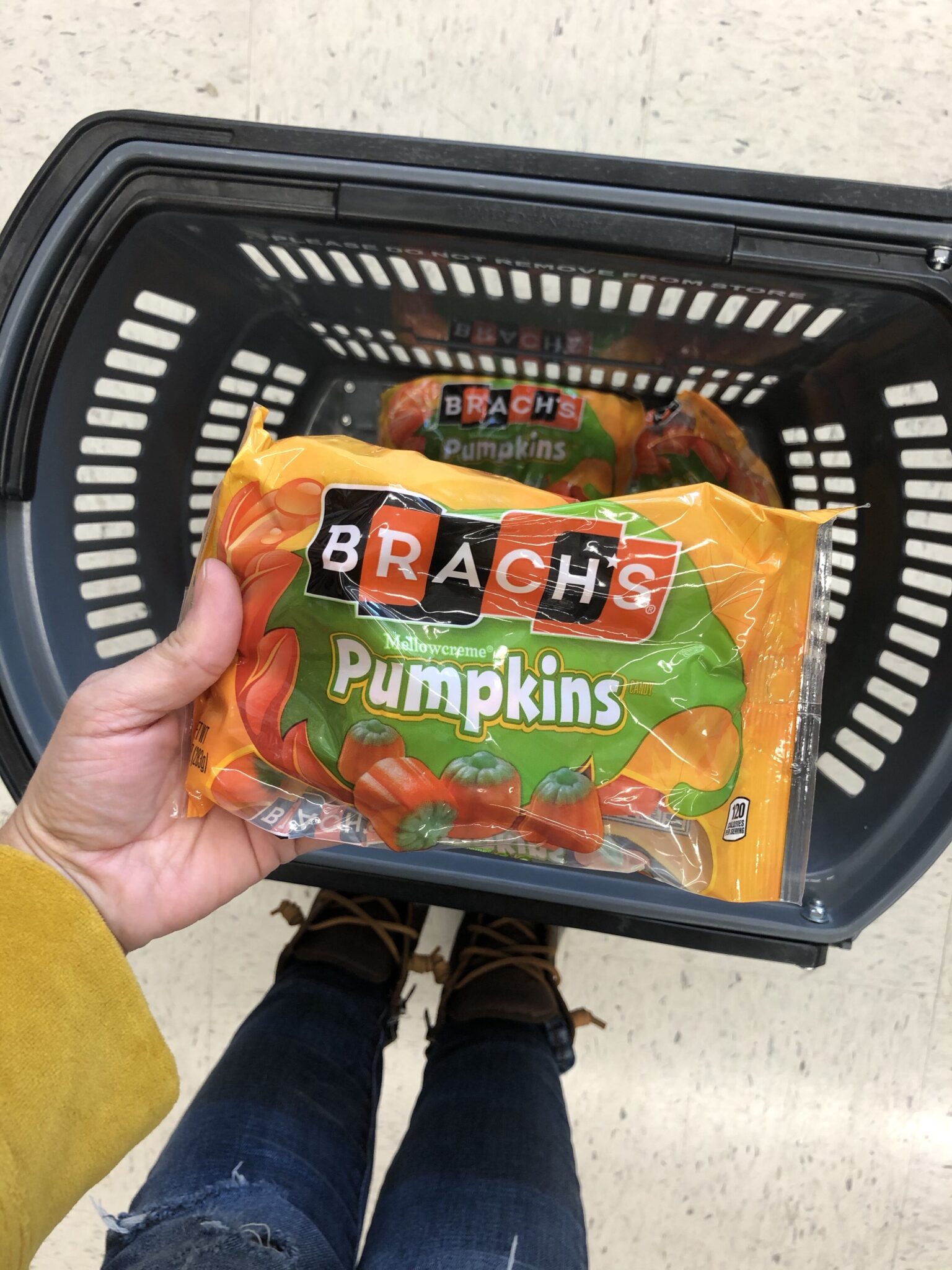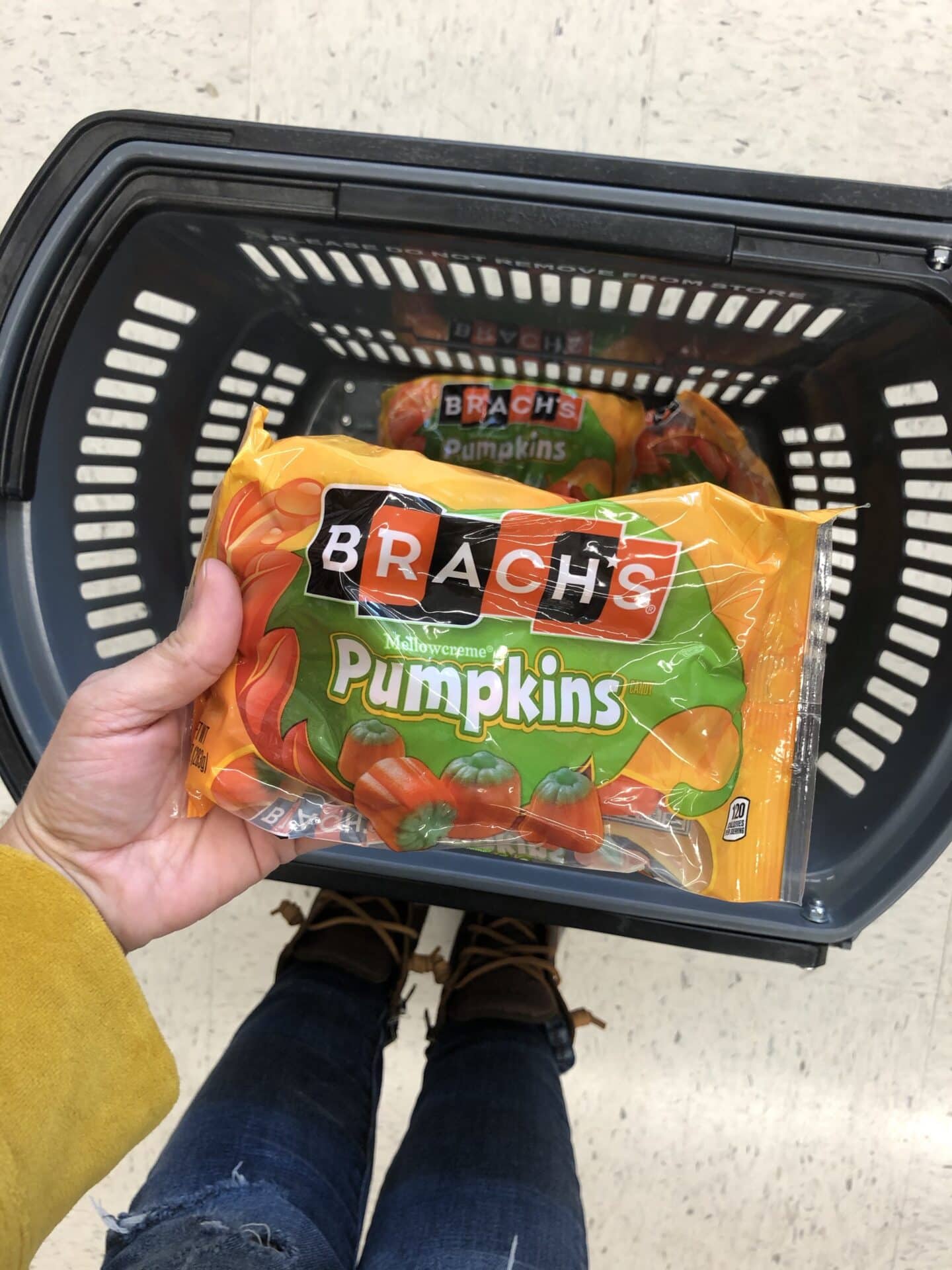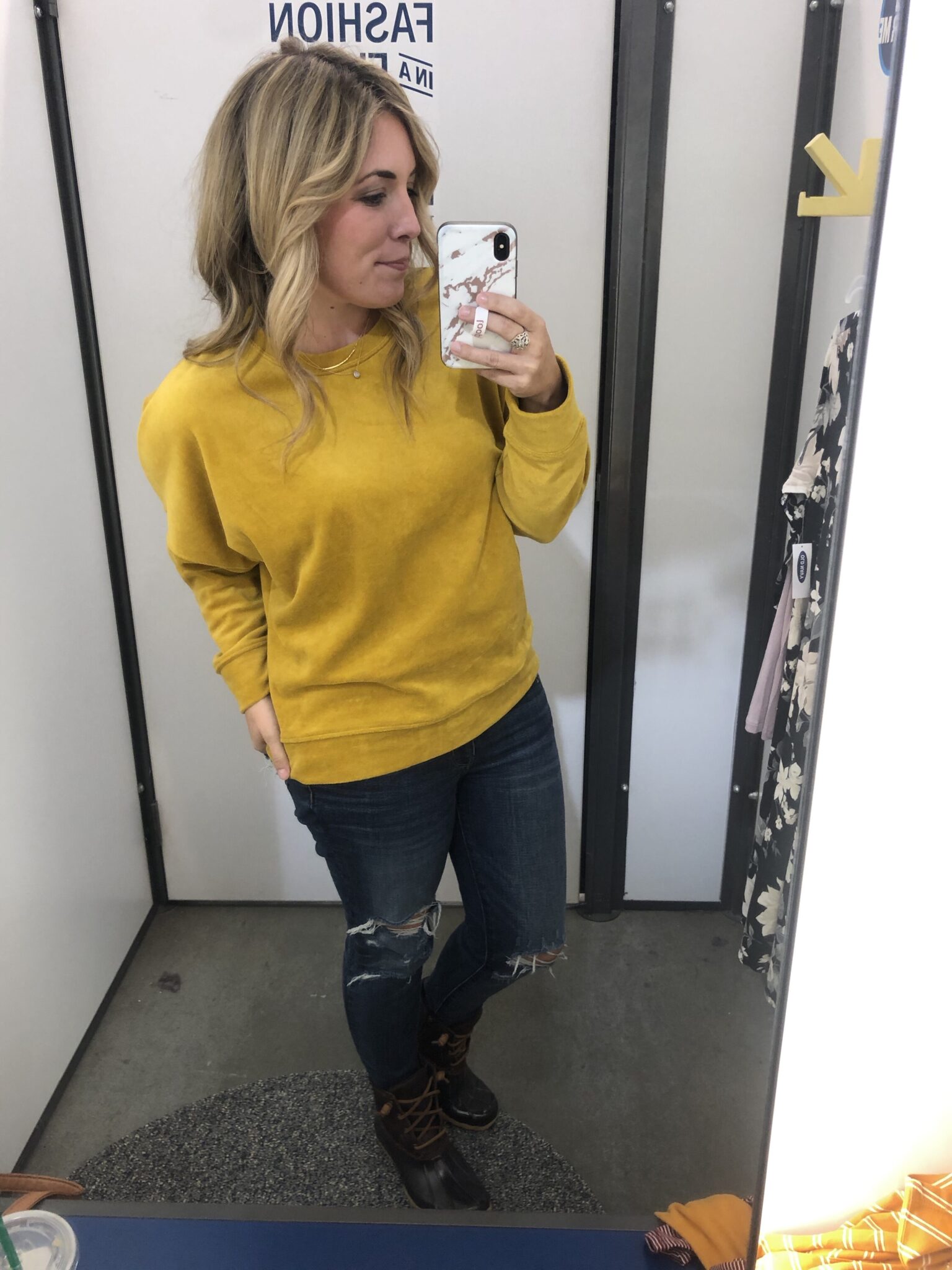 I got home just in time for dinner!
Usually we go out to eat as a family on birthdays but my favorite restaurant just shut down (Aligatu if you're local) and I have really just been craving Zach's famous pancakes so he made 'em for me!
We had ice cream cake from DQ for dessert and then all changed into PJS for a pj party!
The kids were so sweet to want to give me a massage and take turns playing with my hair (my FAV!).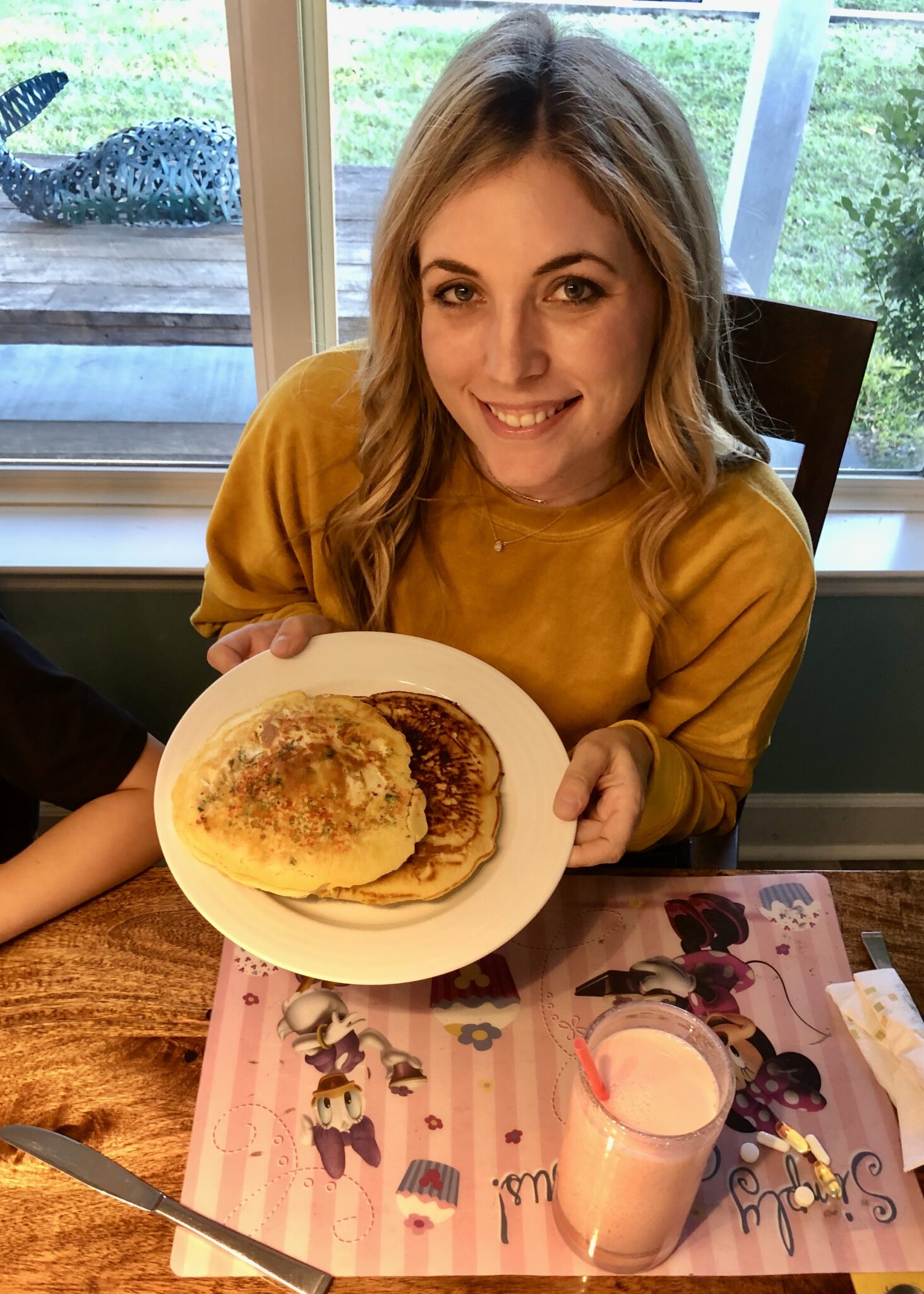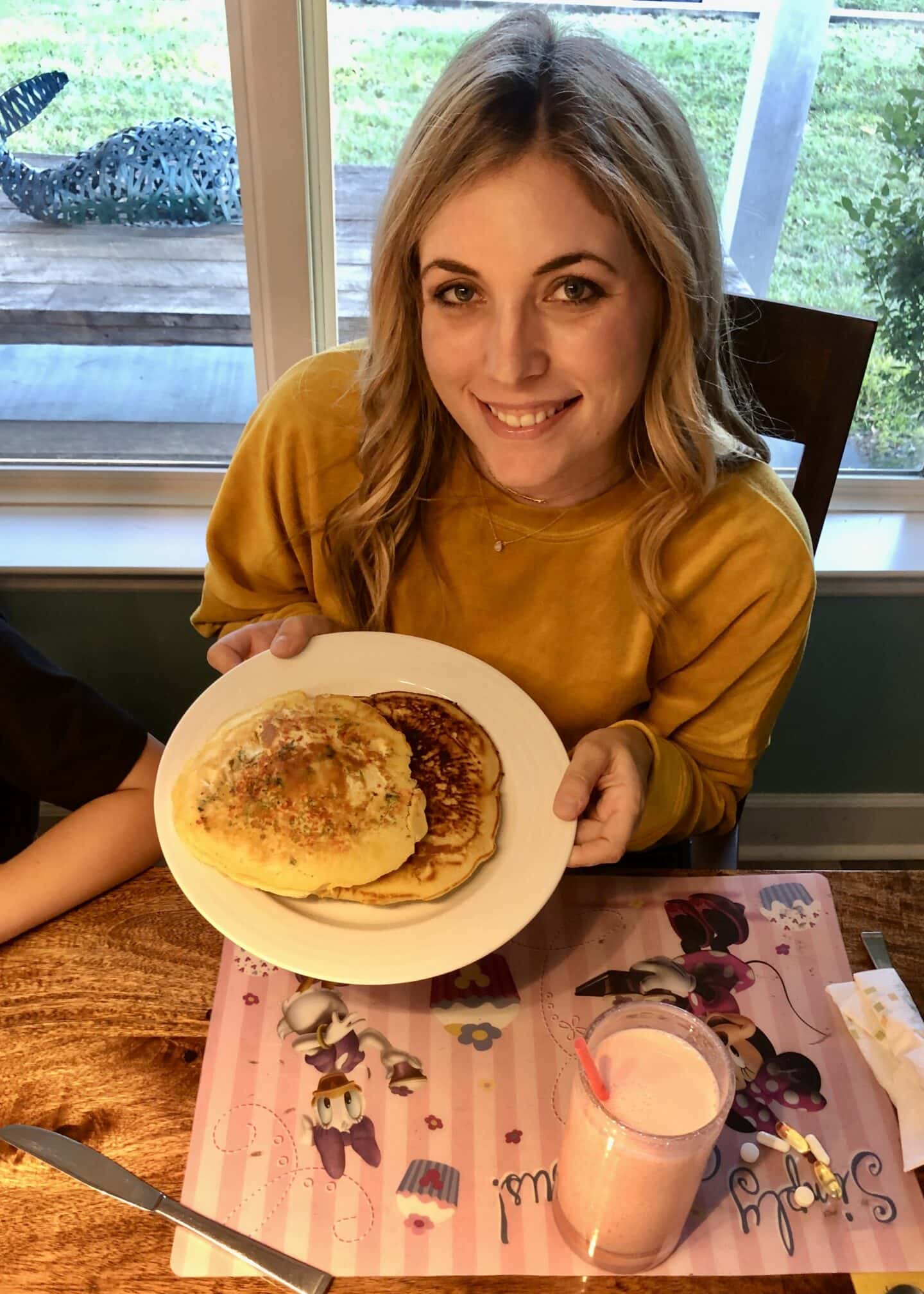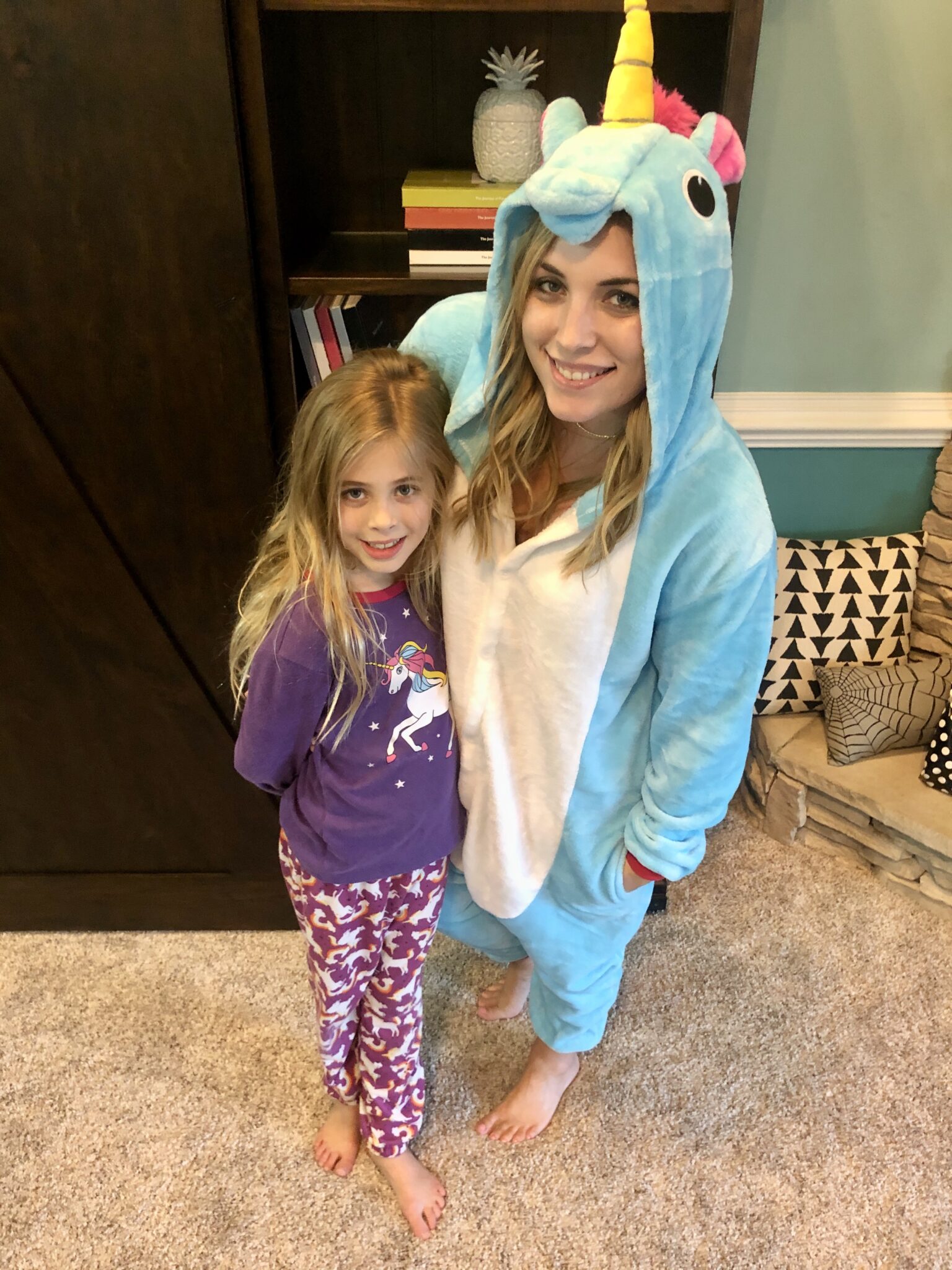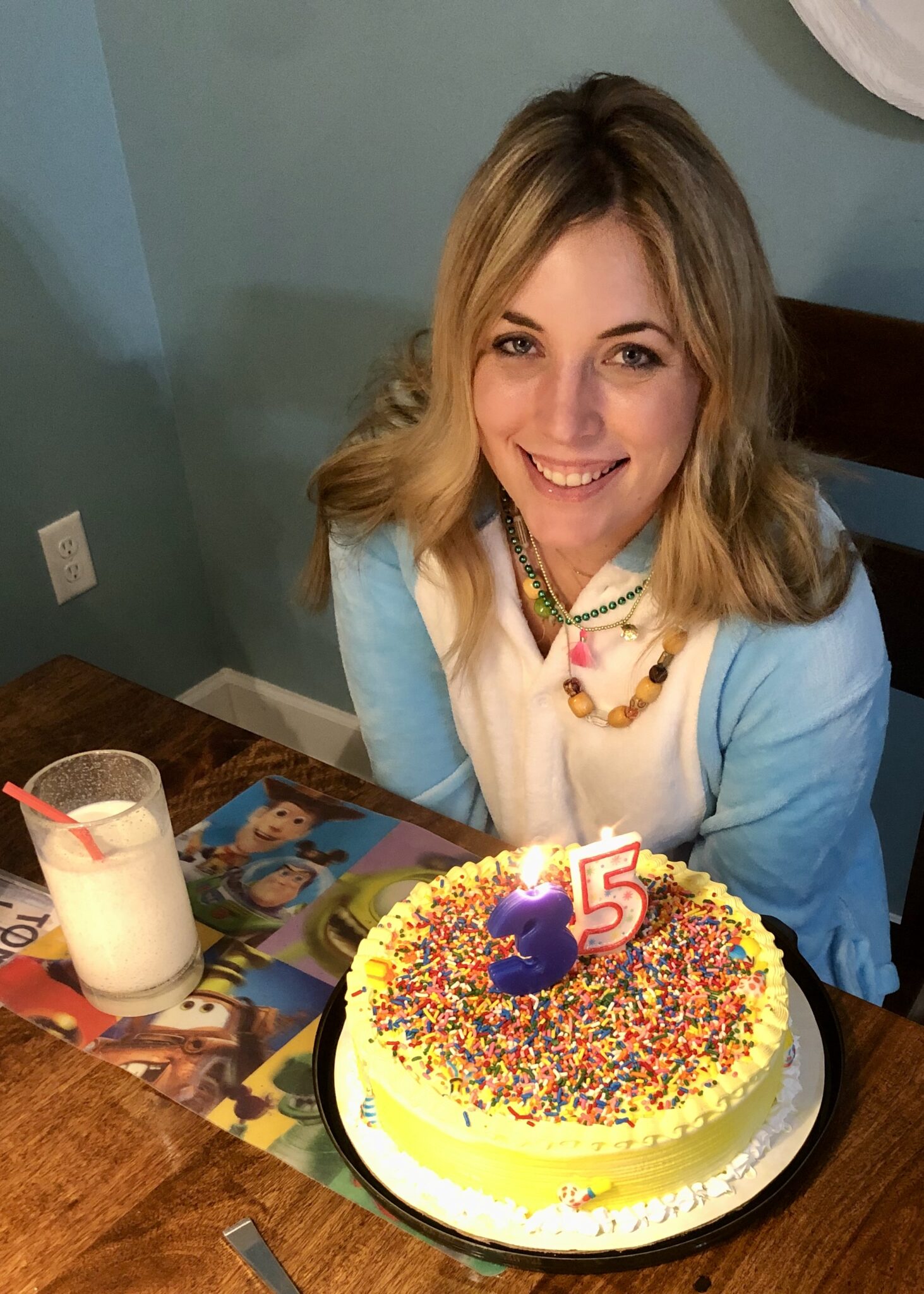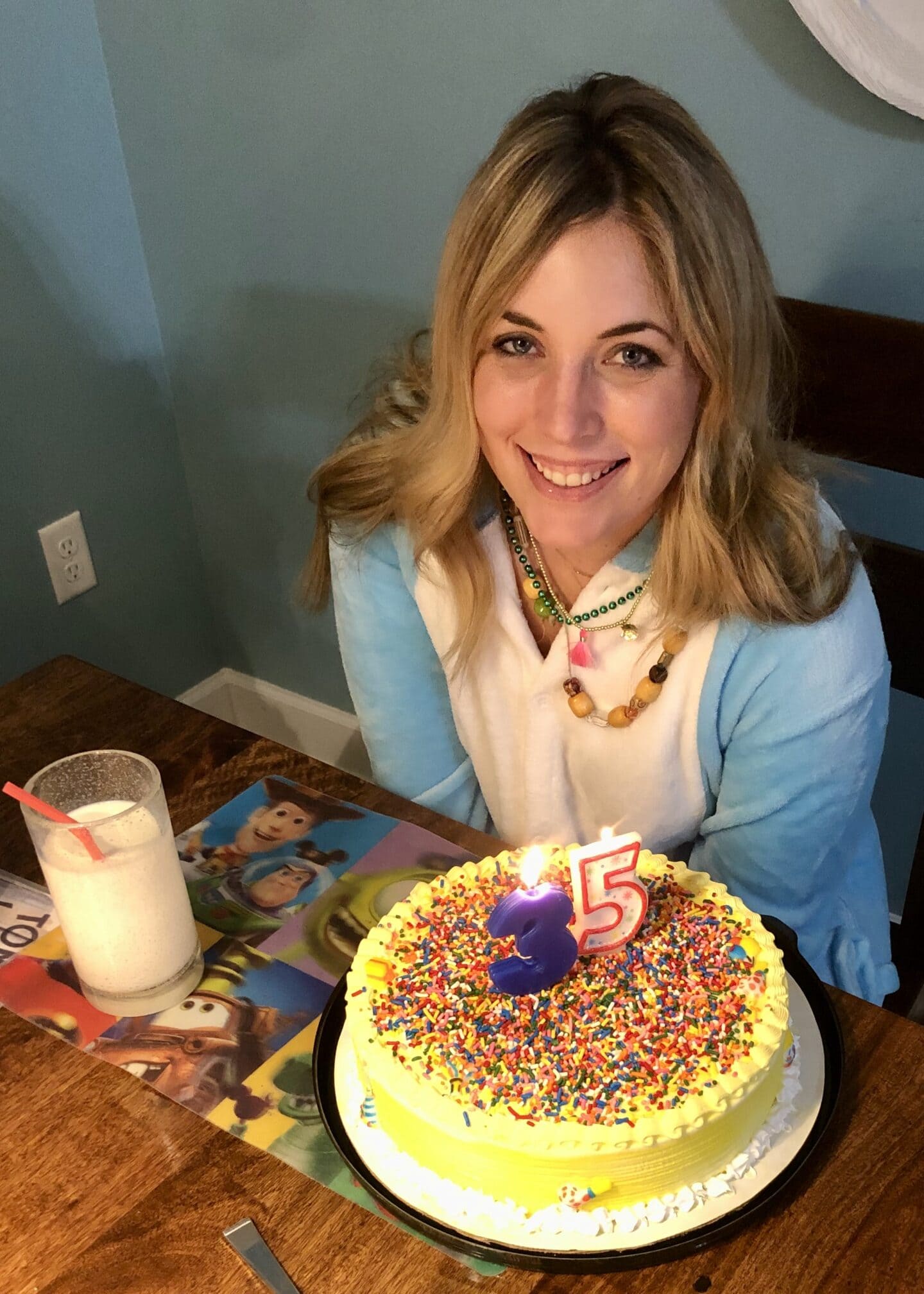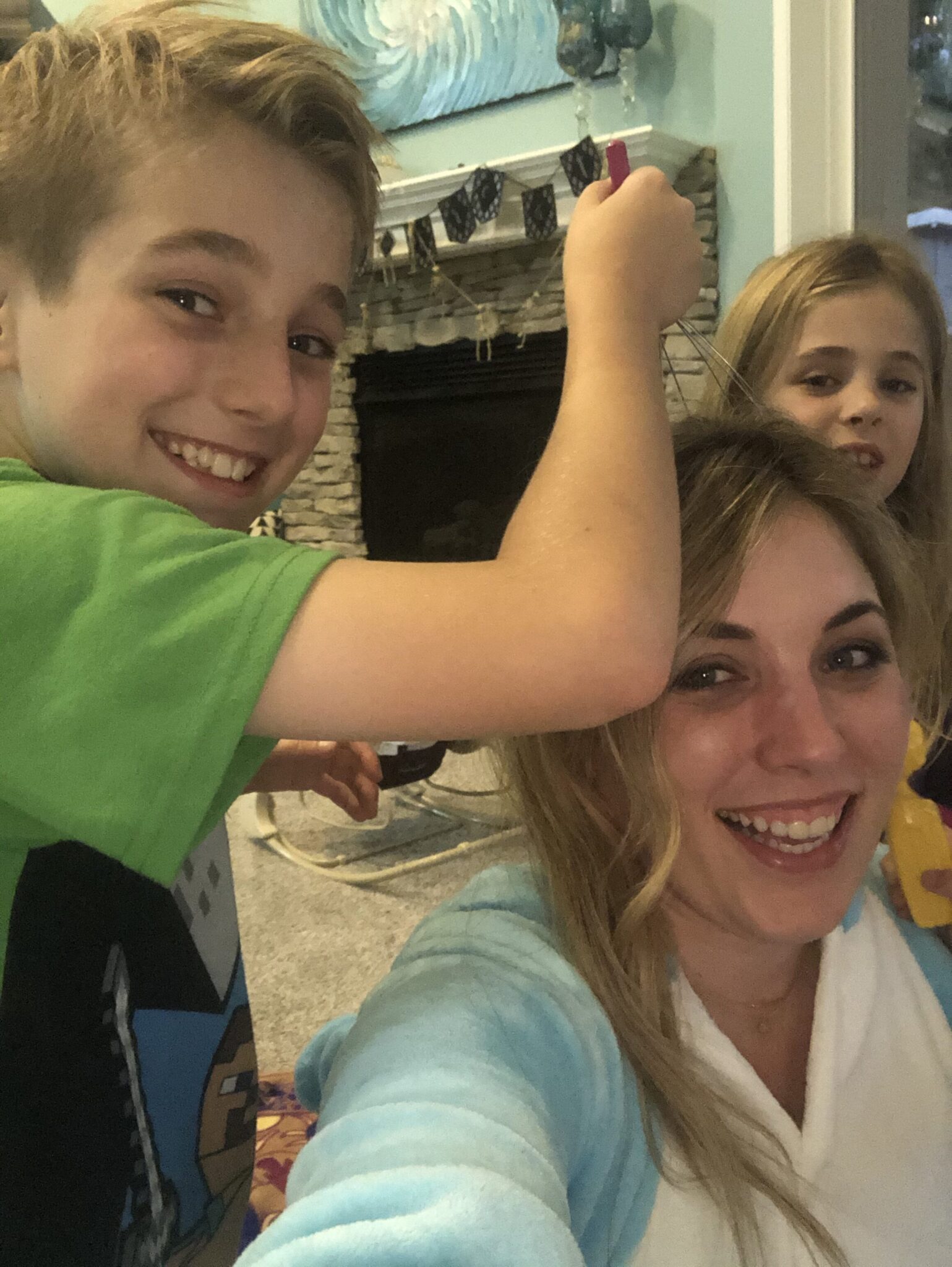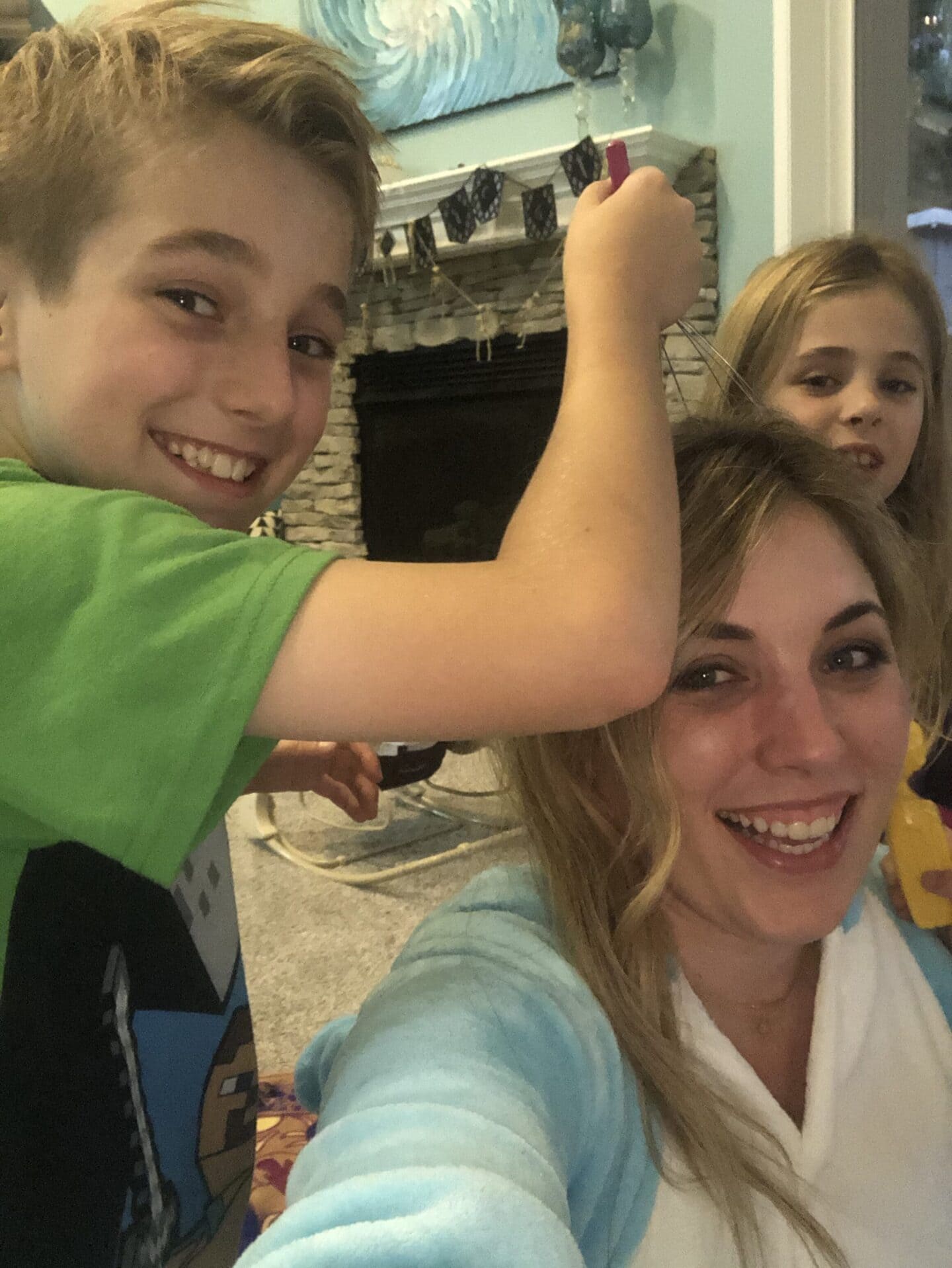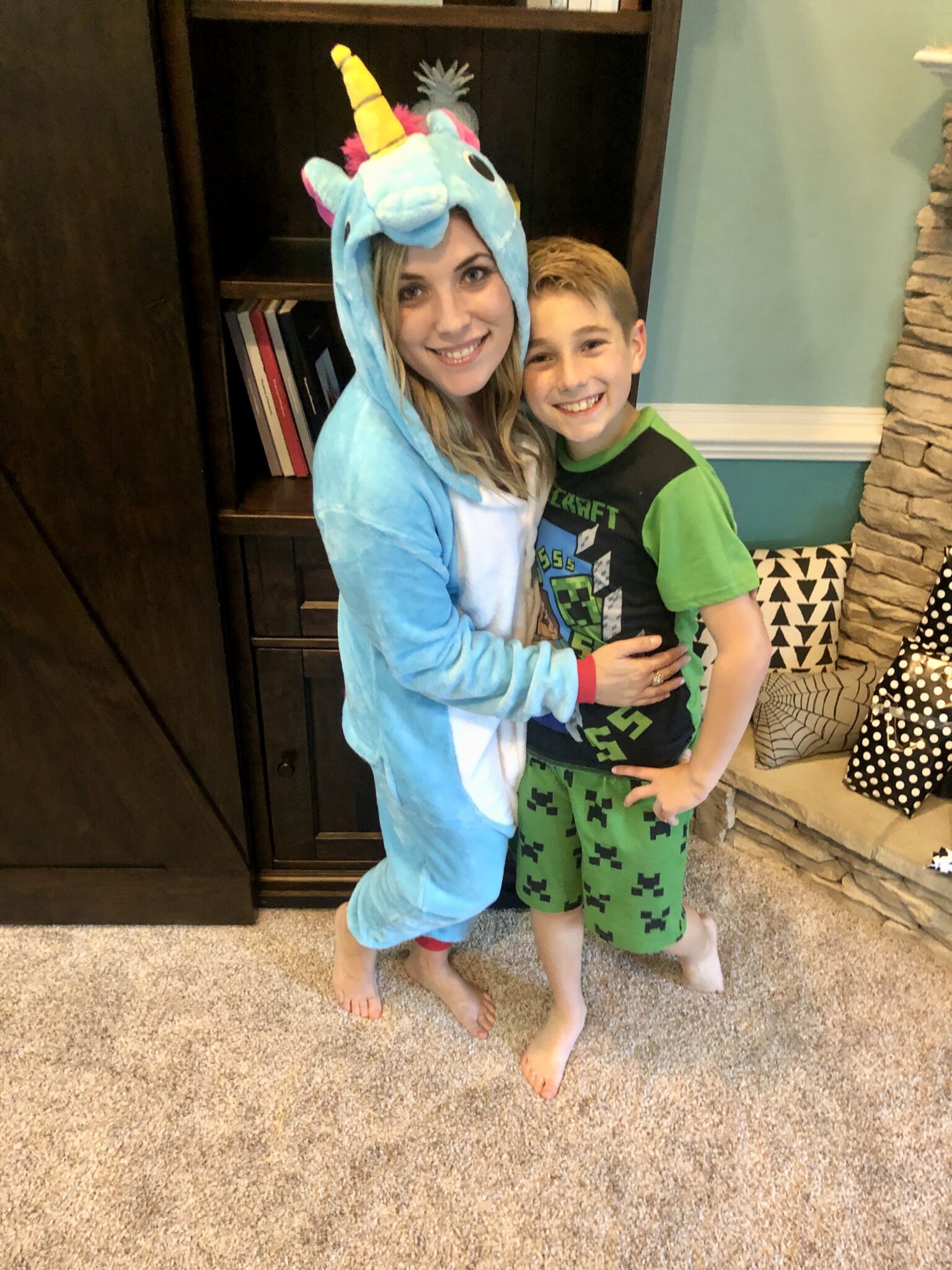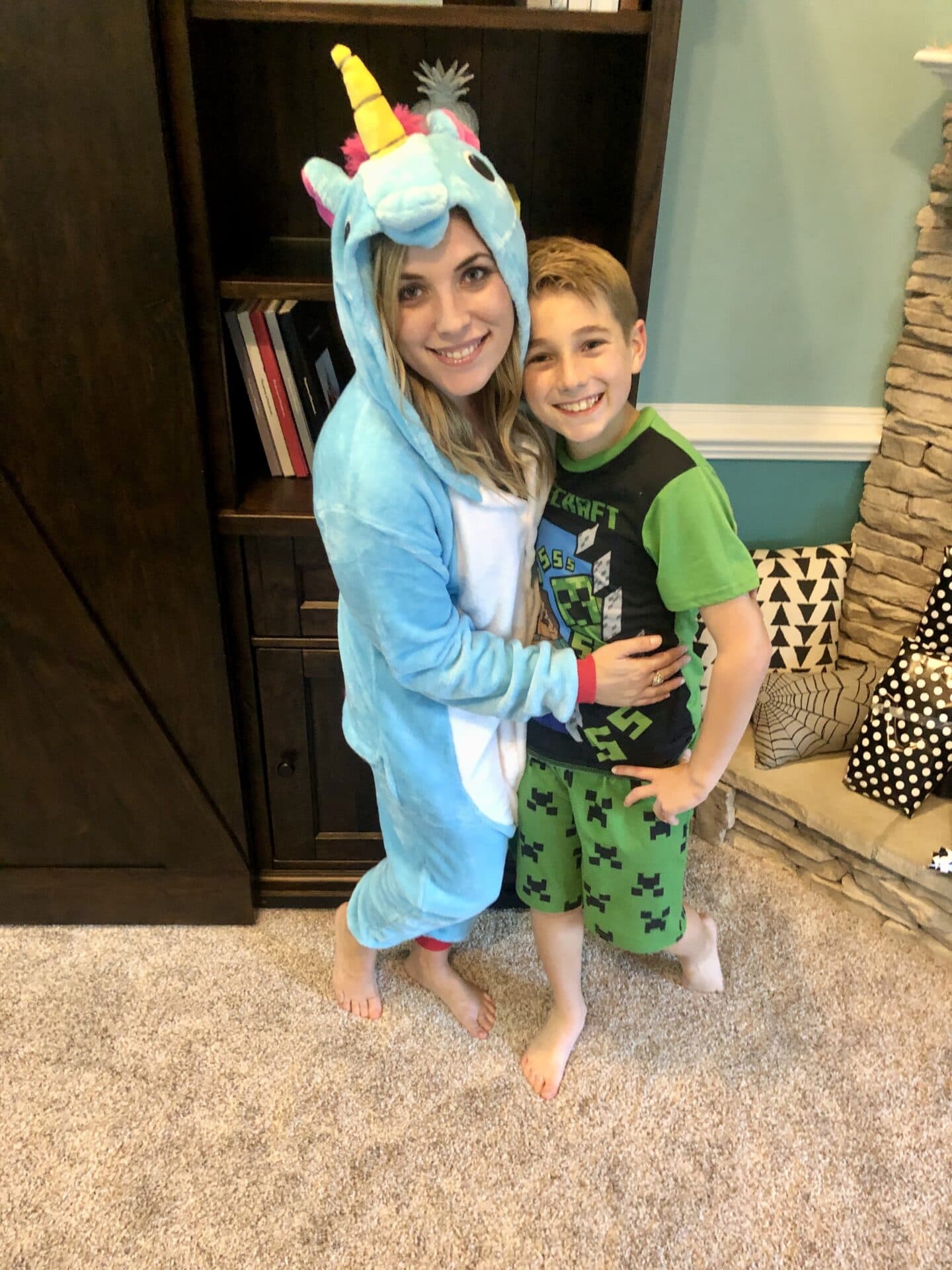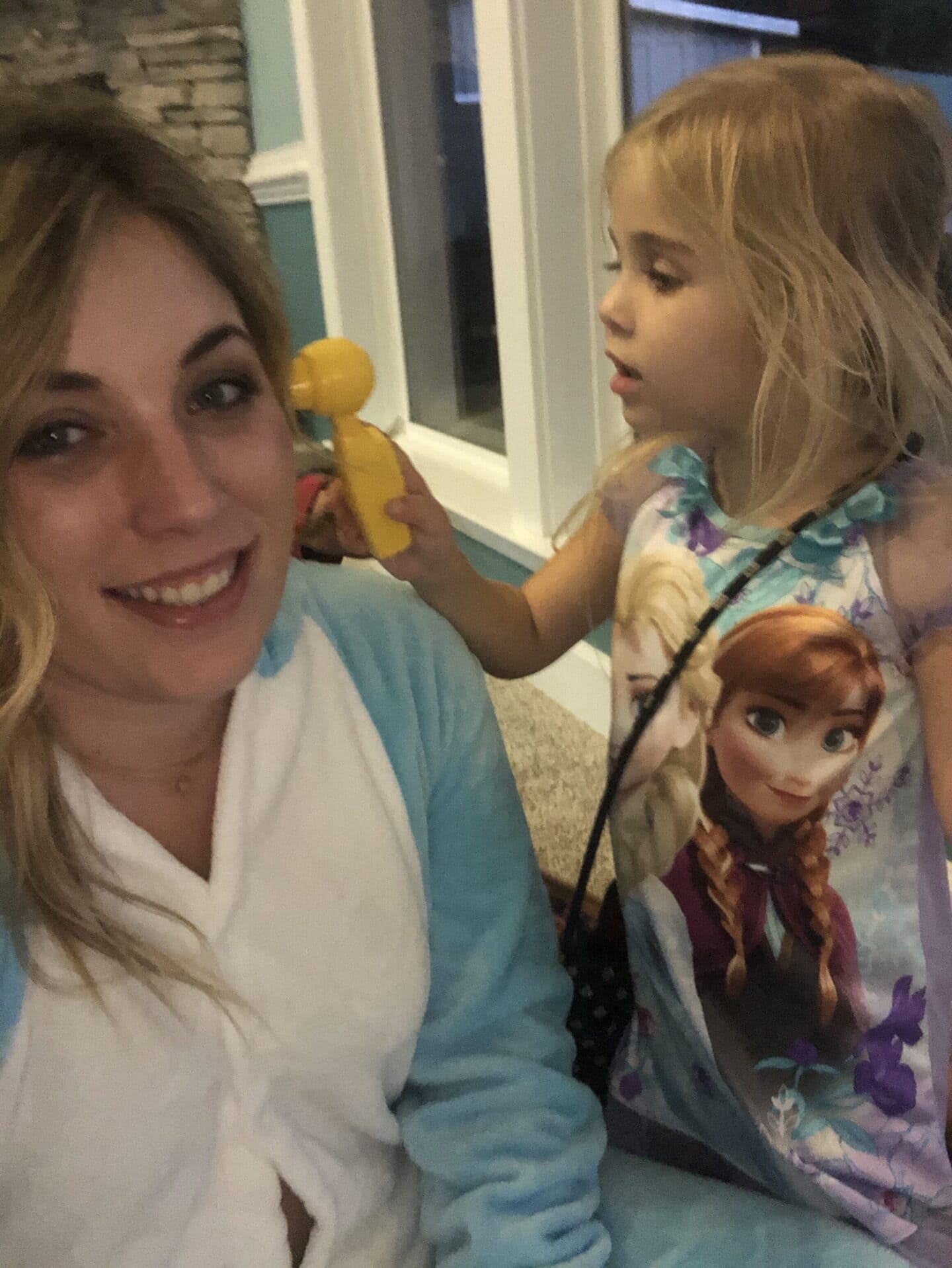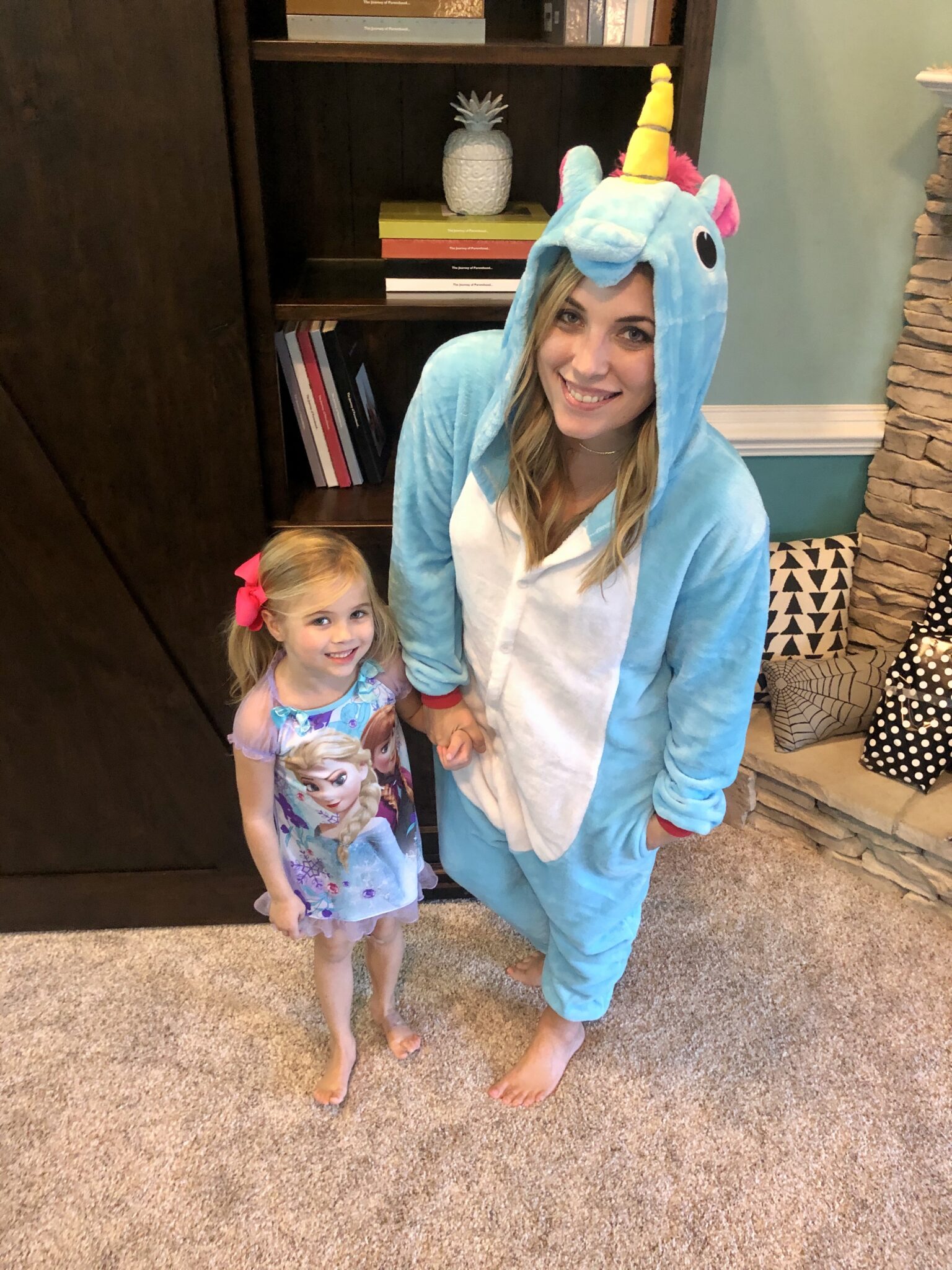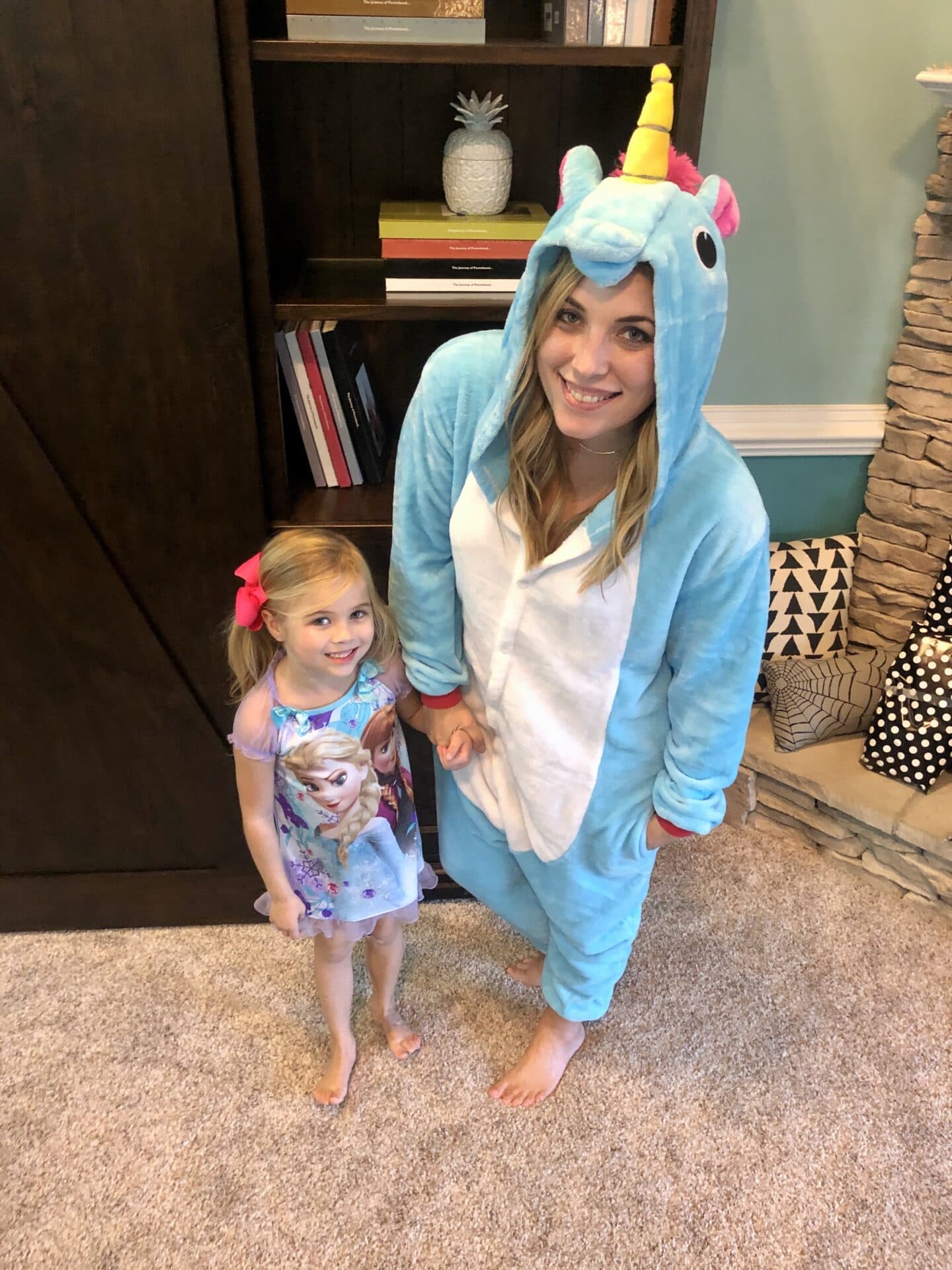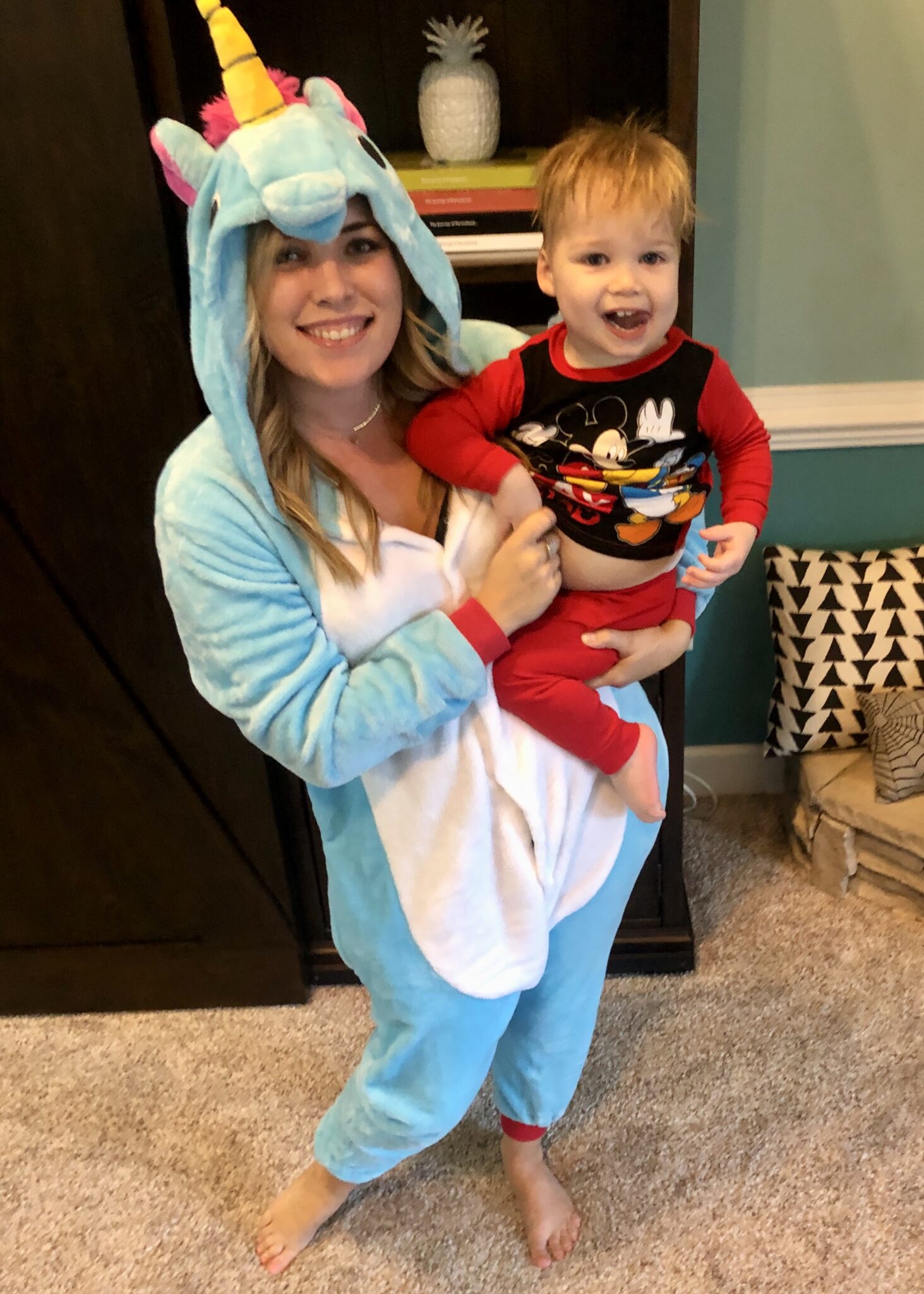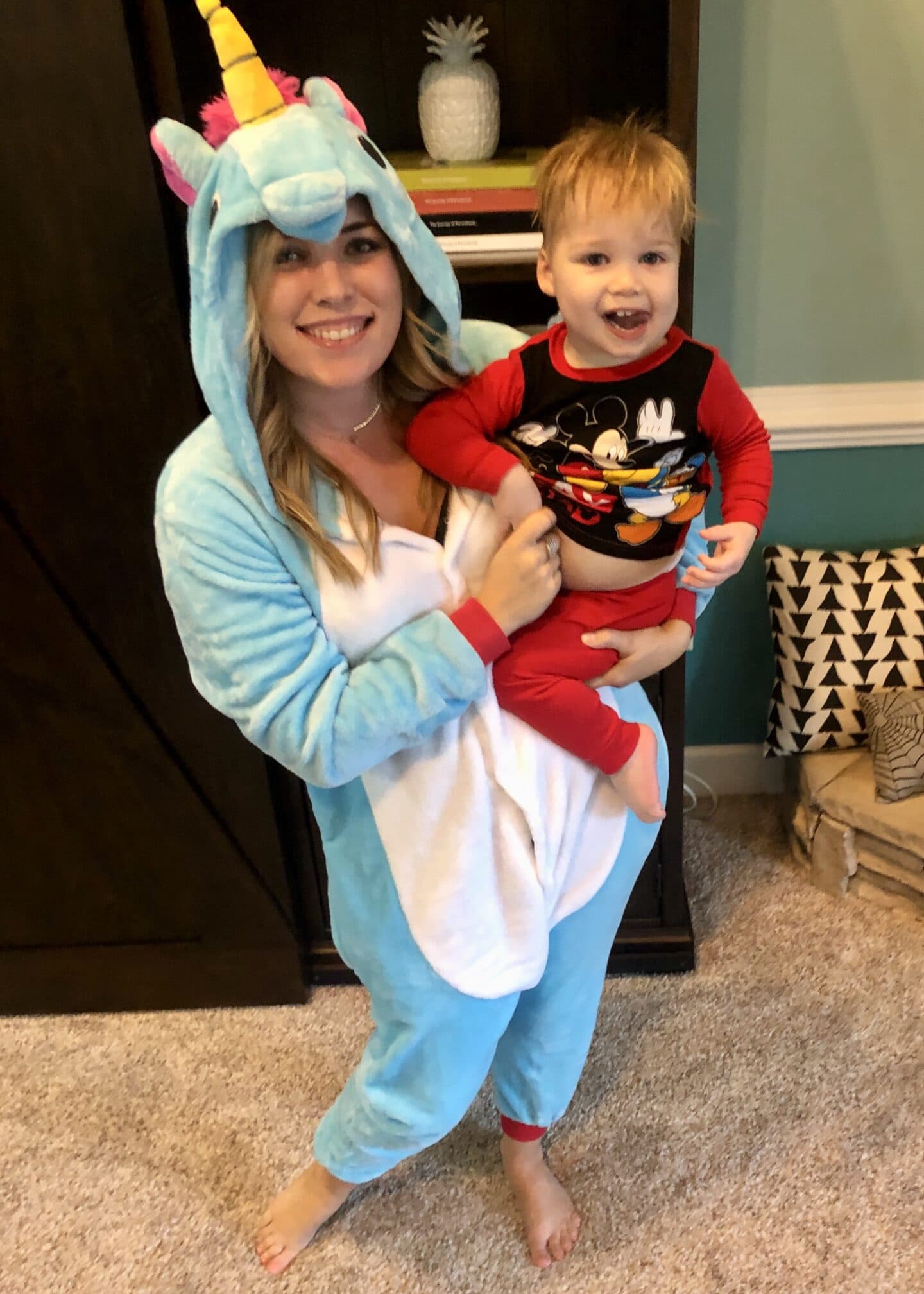 Even though Zach and I aren't doing gifts we both agree it's still super important for the kids to continue to learn how to give to others and to learn to enjoy giving and to put thought into the gifts they give.
Lucky for my kids I'm super easy to buy for – I love Disney and unicorns 😉
I'm basically a 35 year old child haha!
They all did so great choosing thoughtful Disney themed items for me and I especially loved reading all of their cards and seeing the sweet notes from each of them.
Zach also got me a super sweet card that I appreciated!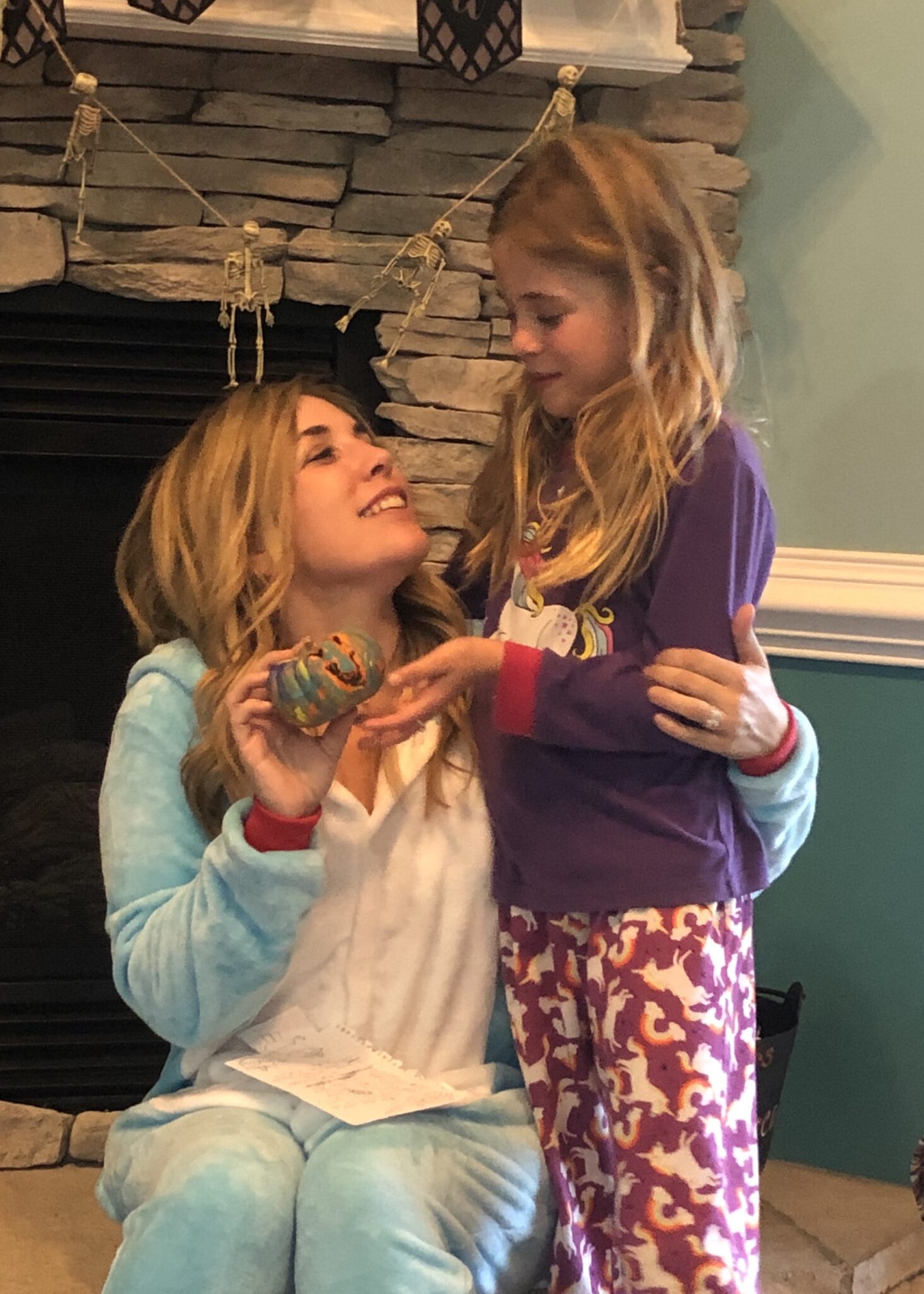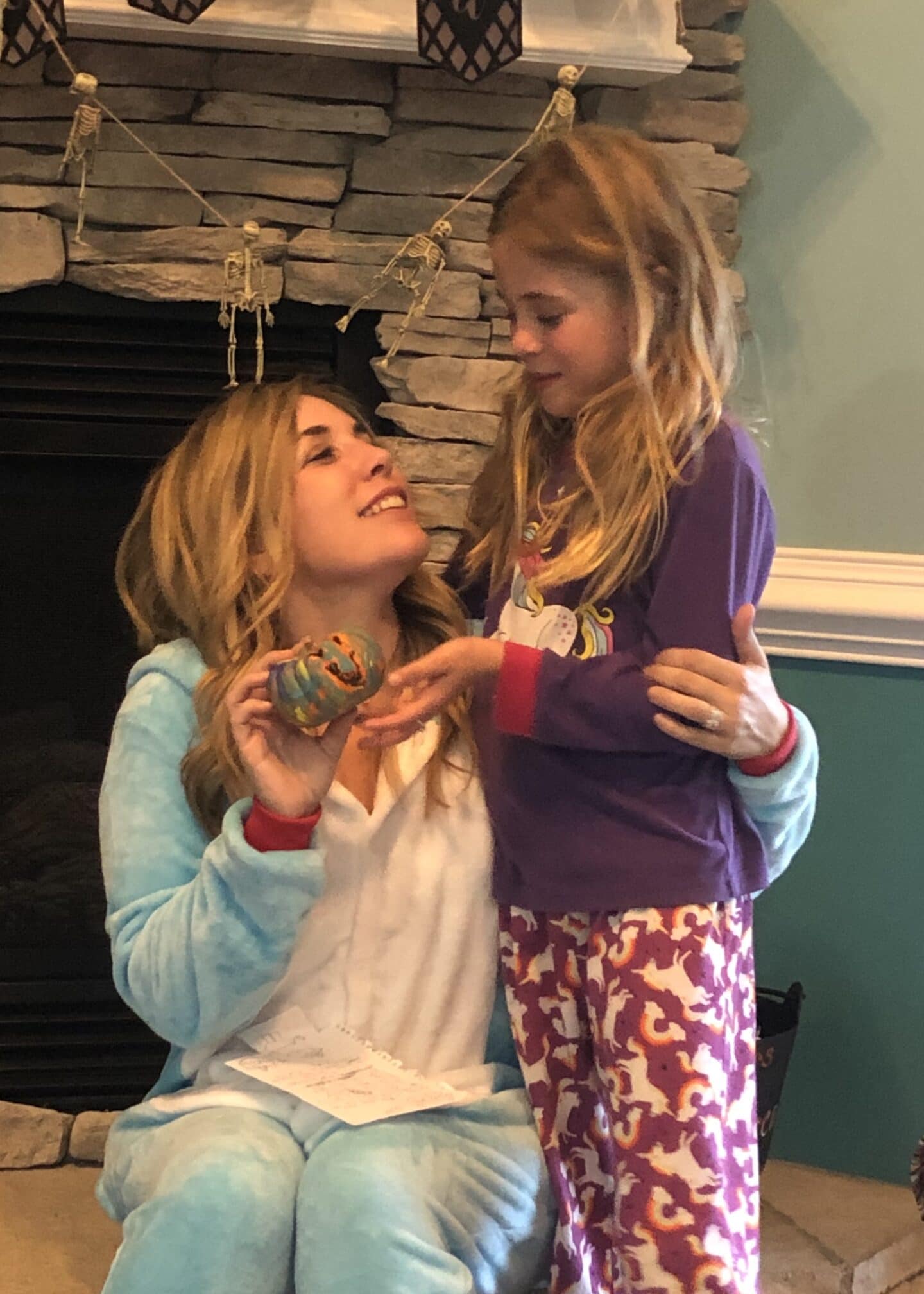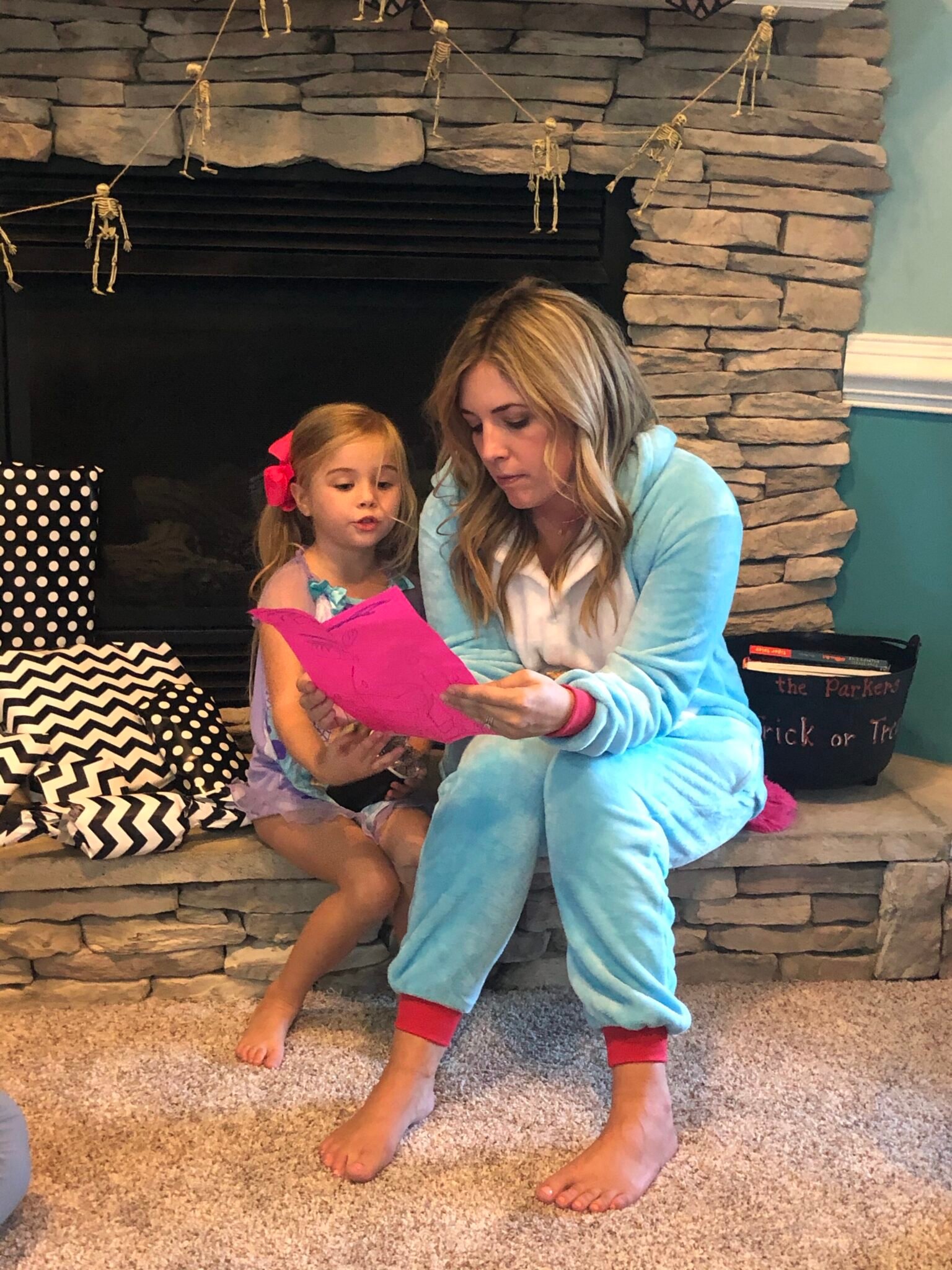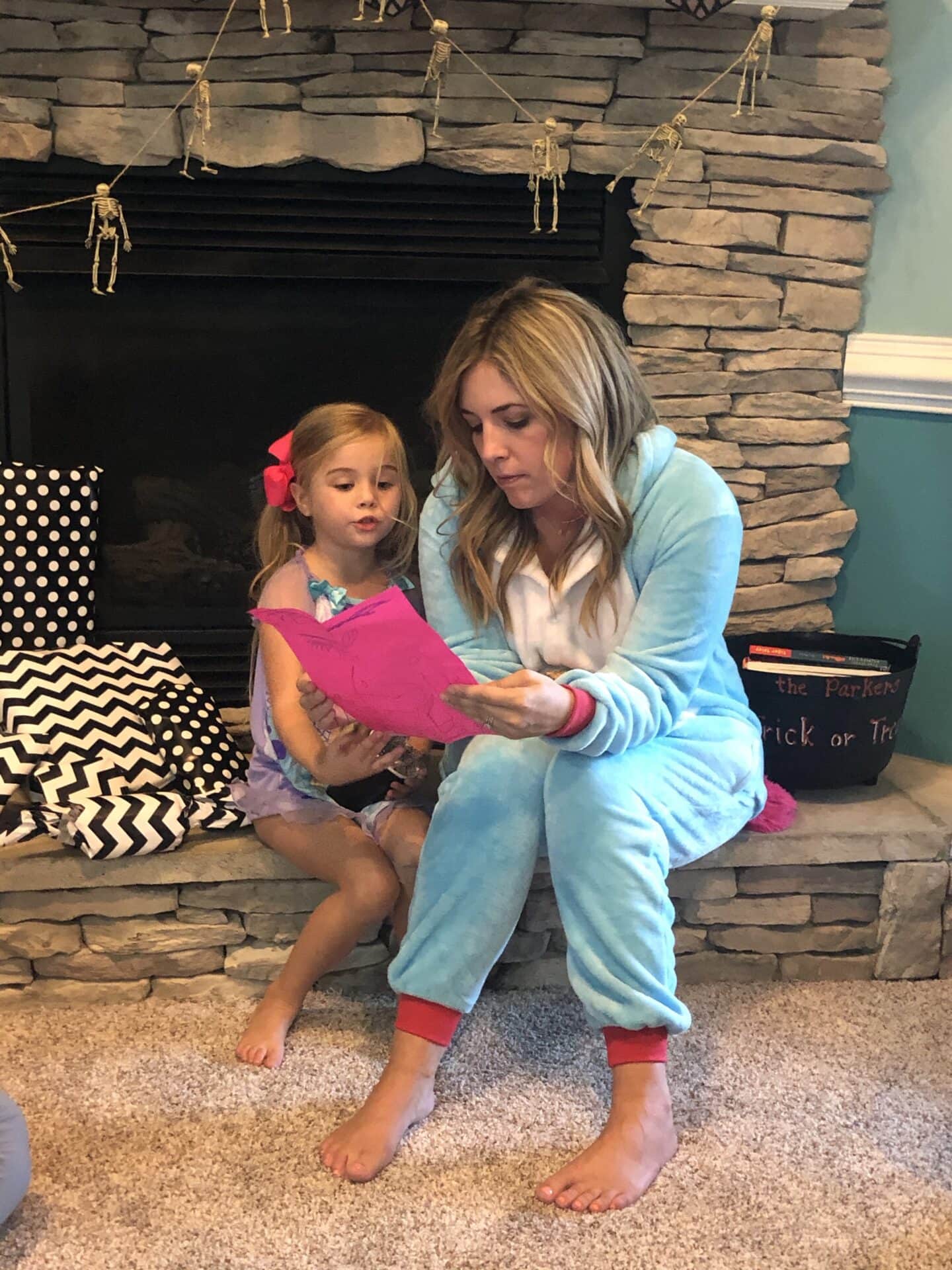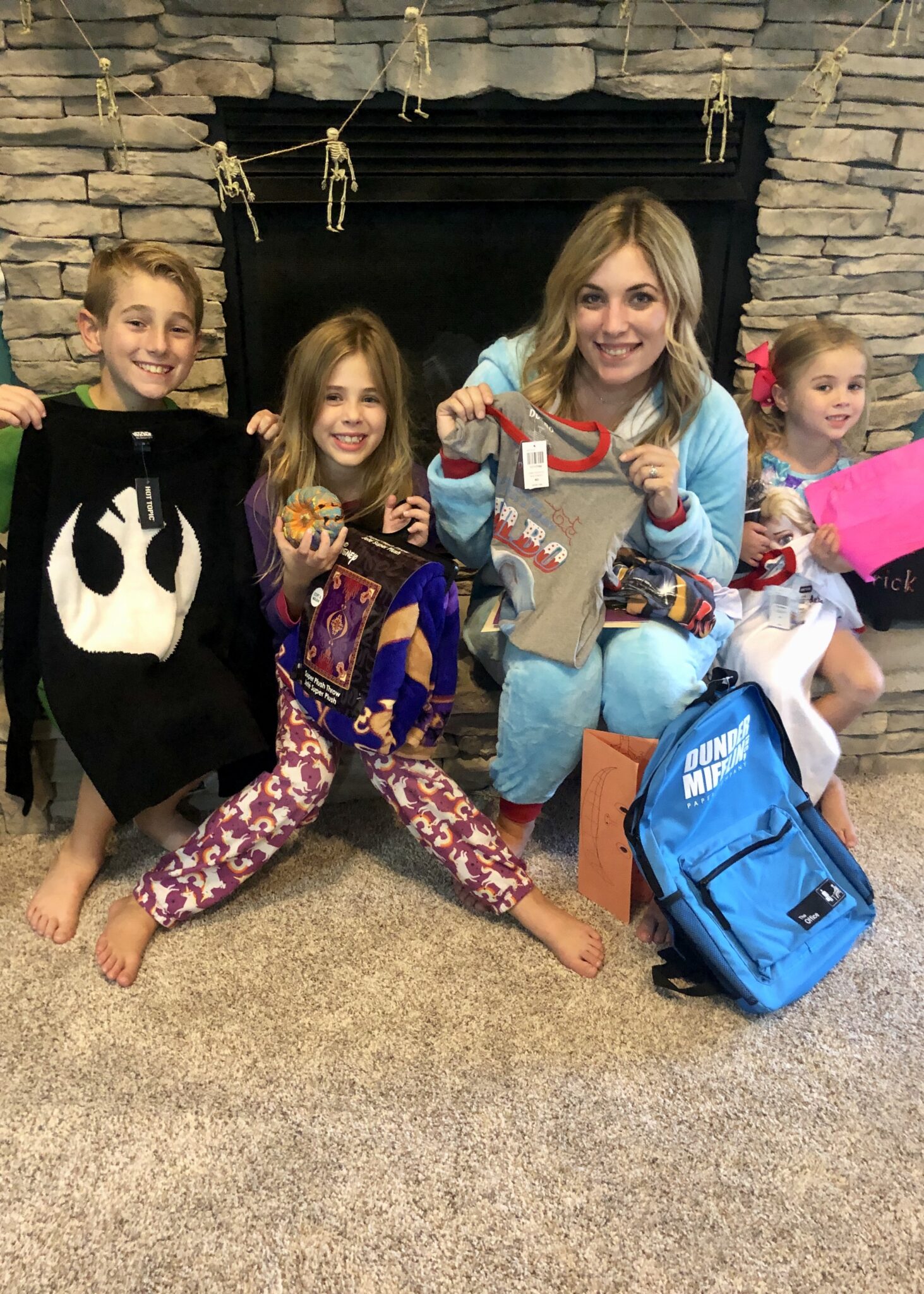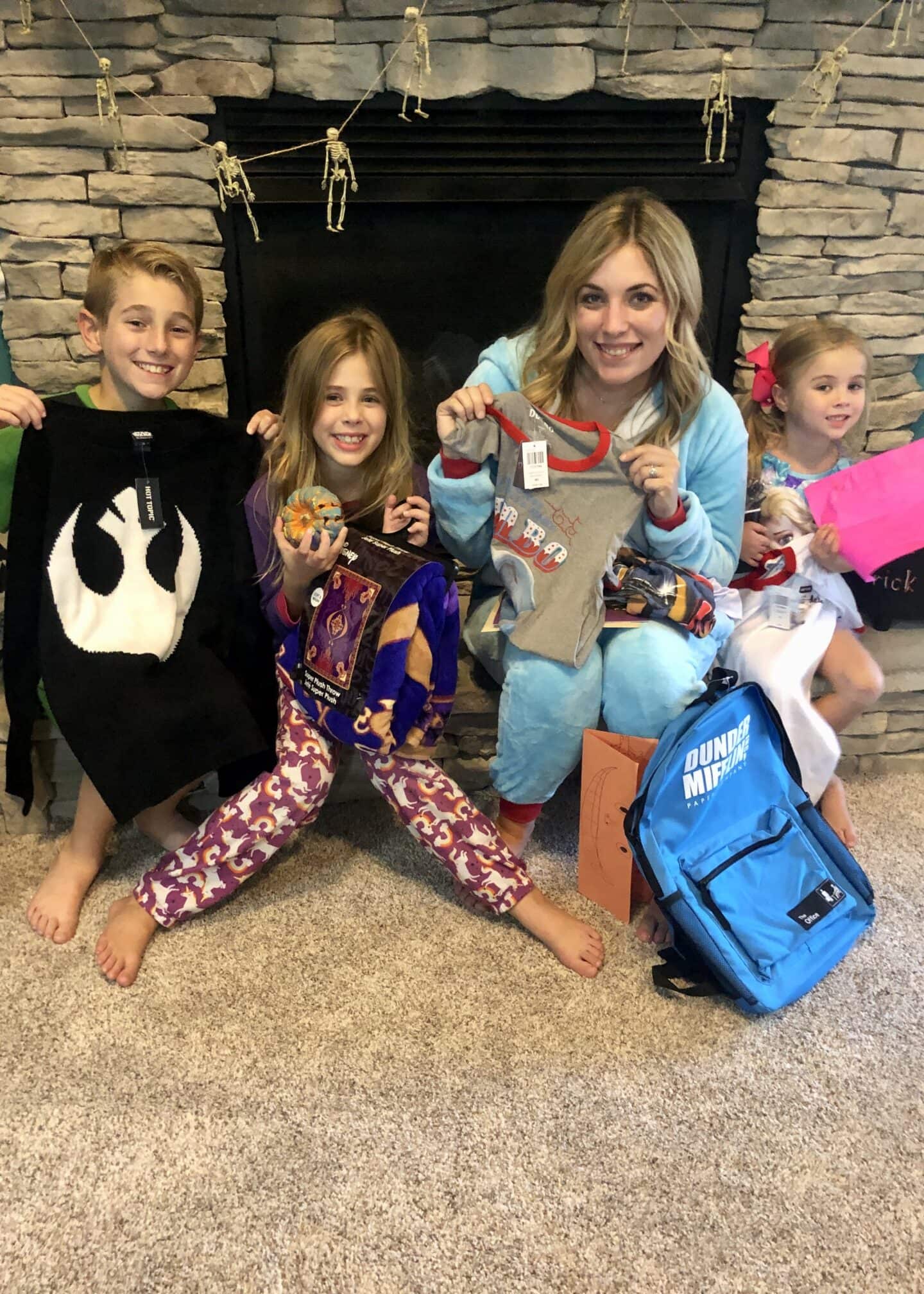 We finished the night by playing a new game – Apples to Apples Kids Disney version and it was GREAT!
Very fun and one we could all enjoy (well minus Spear of course).
Zach and I spent the evening starting a new show together (True Detective Season 1 – SO GOOD).
It was such a perfect day from start to finish and I felt so, so loved.
Especially on social media!
Dang my friends BLEW ME AWAY by their kind words and thoughtfulness in sending me shout outs.
Reading them brought tears to my eyes.
I'm so blessed. I may be lacking in some areas, but God fills all the gaps with the most incredible people in my life.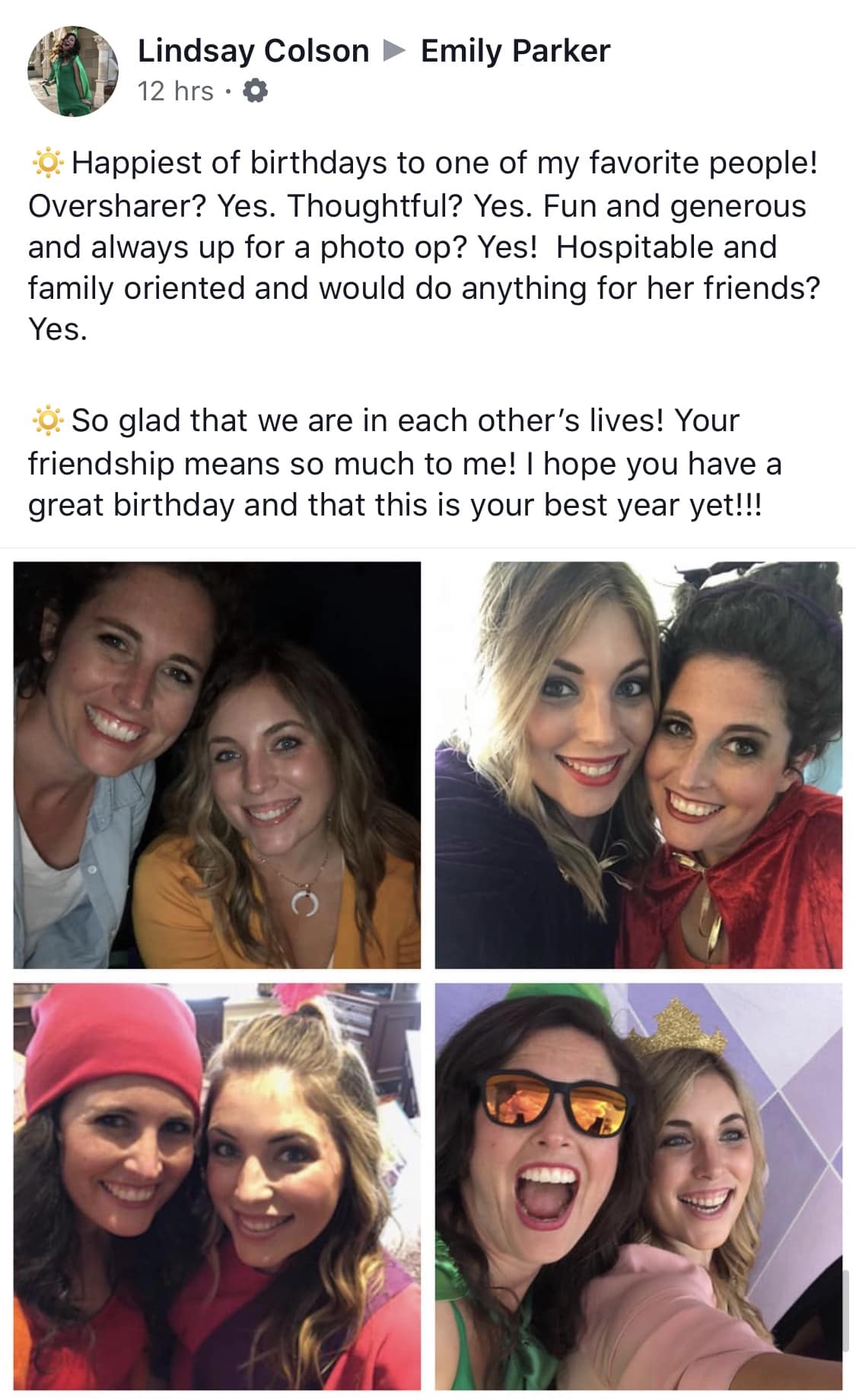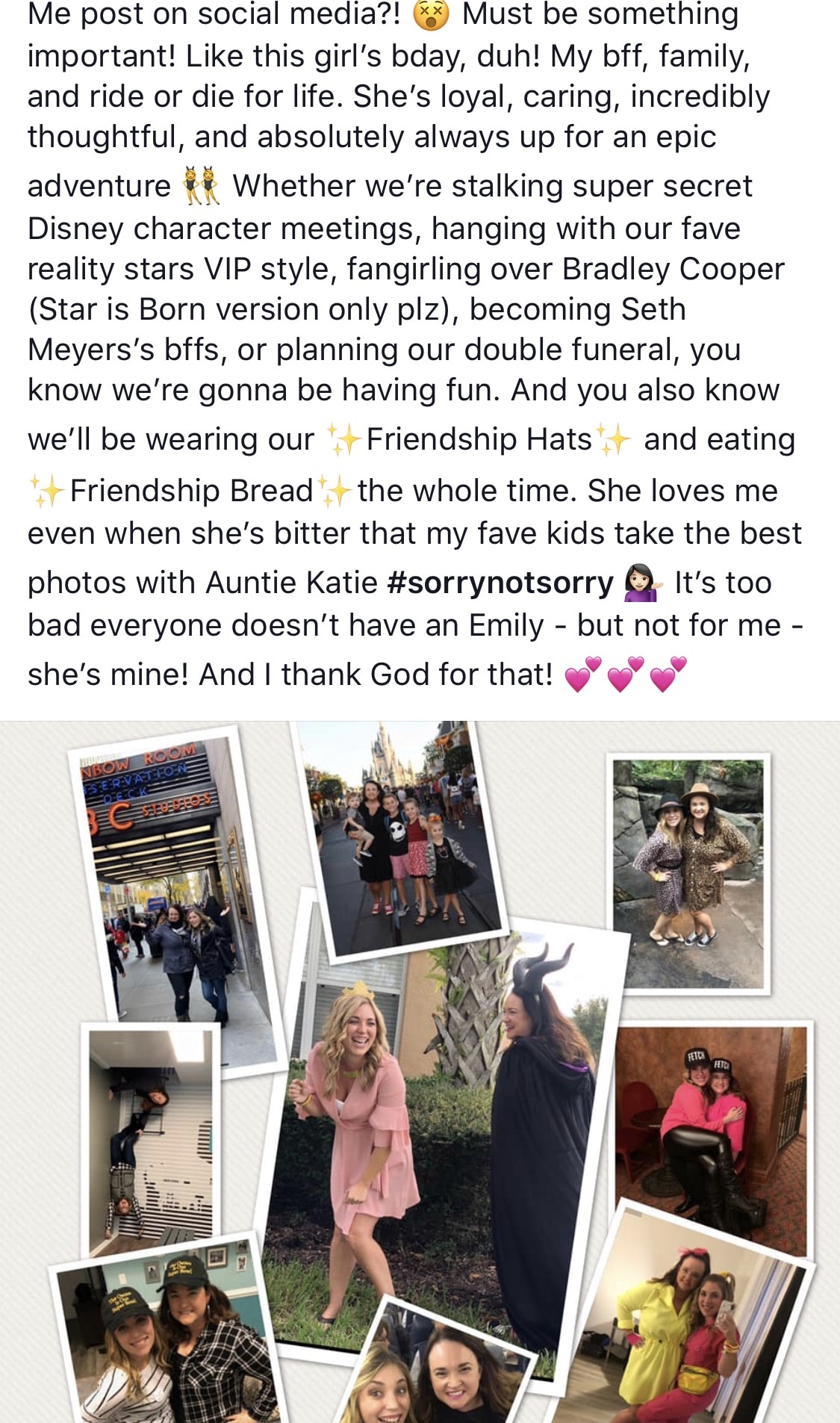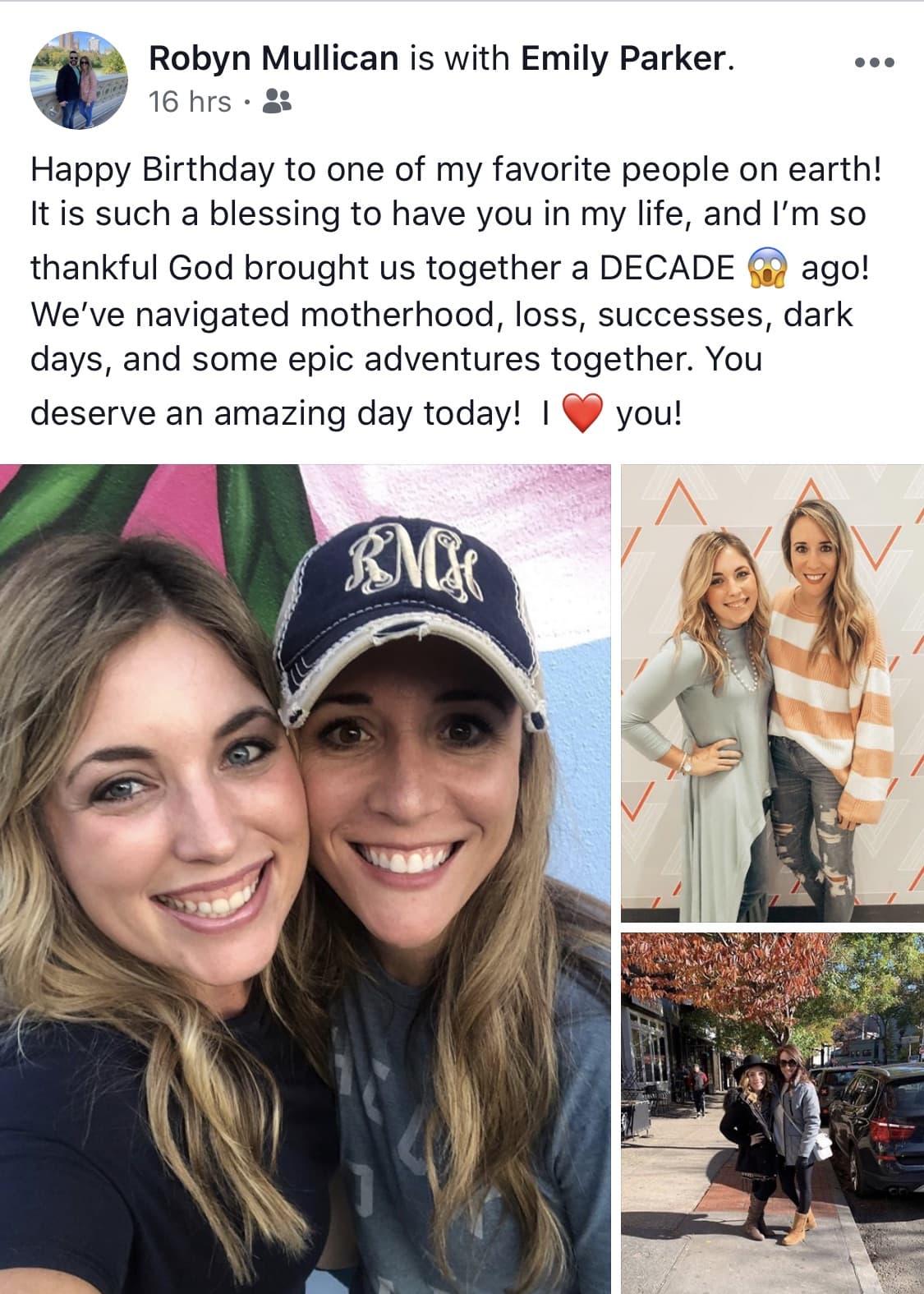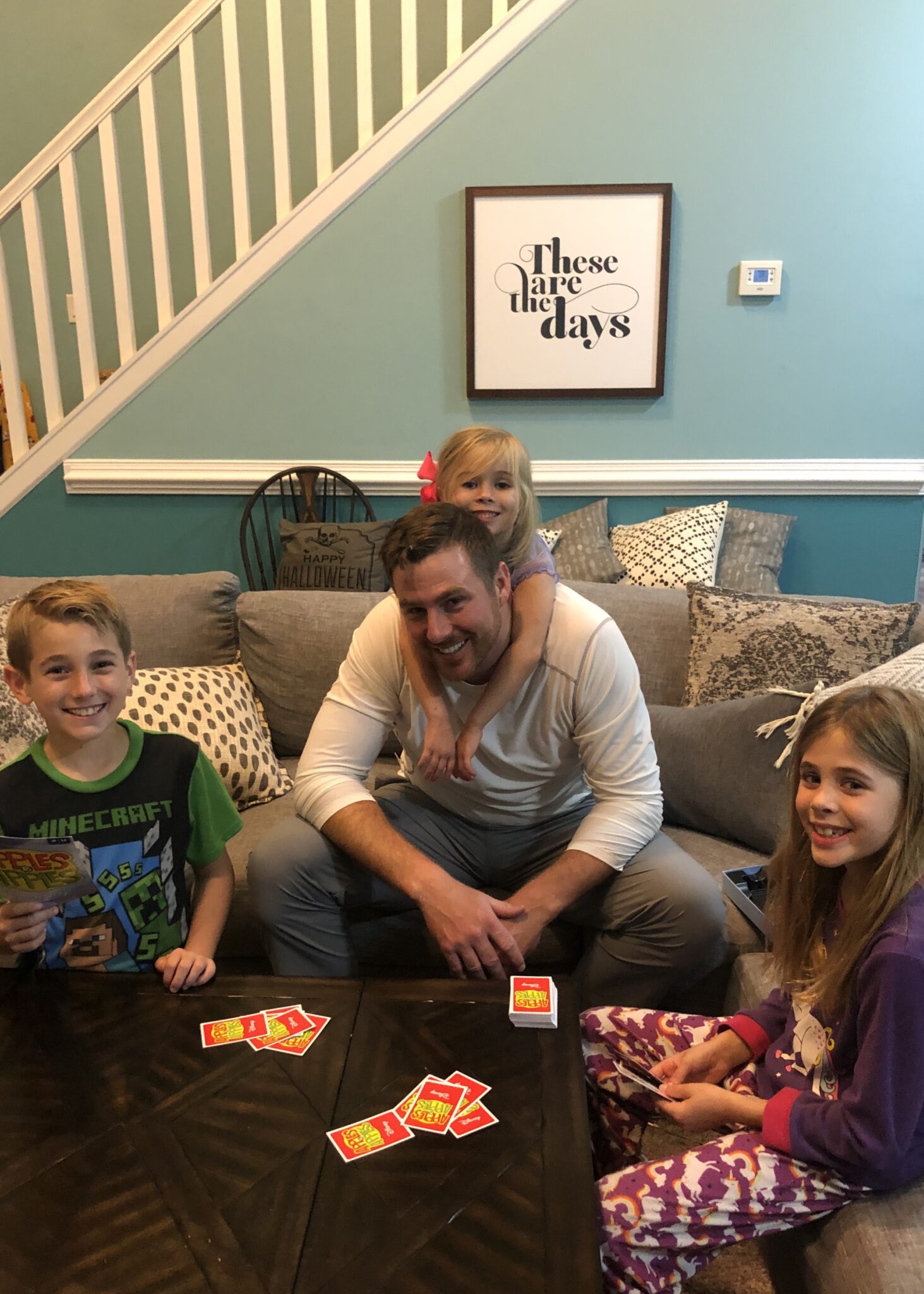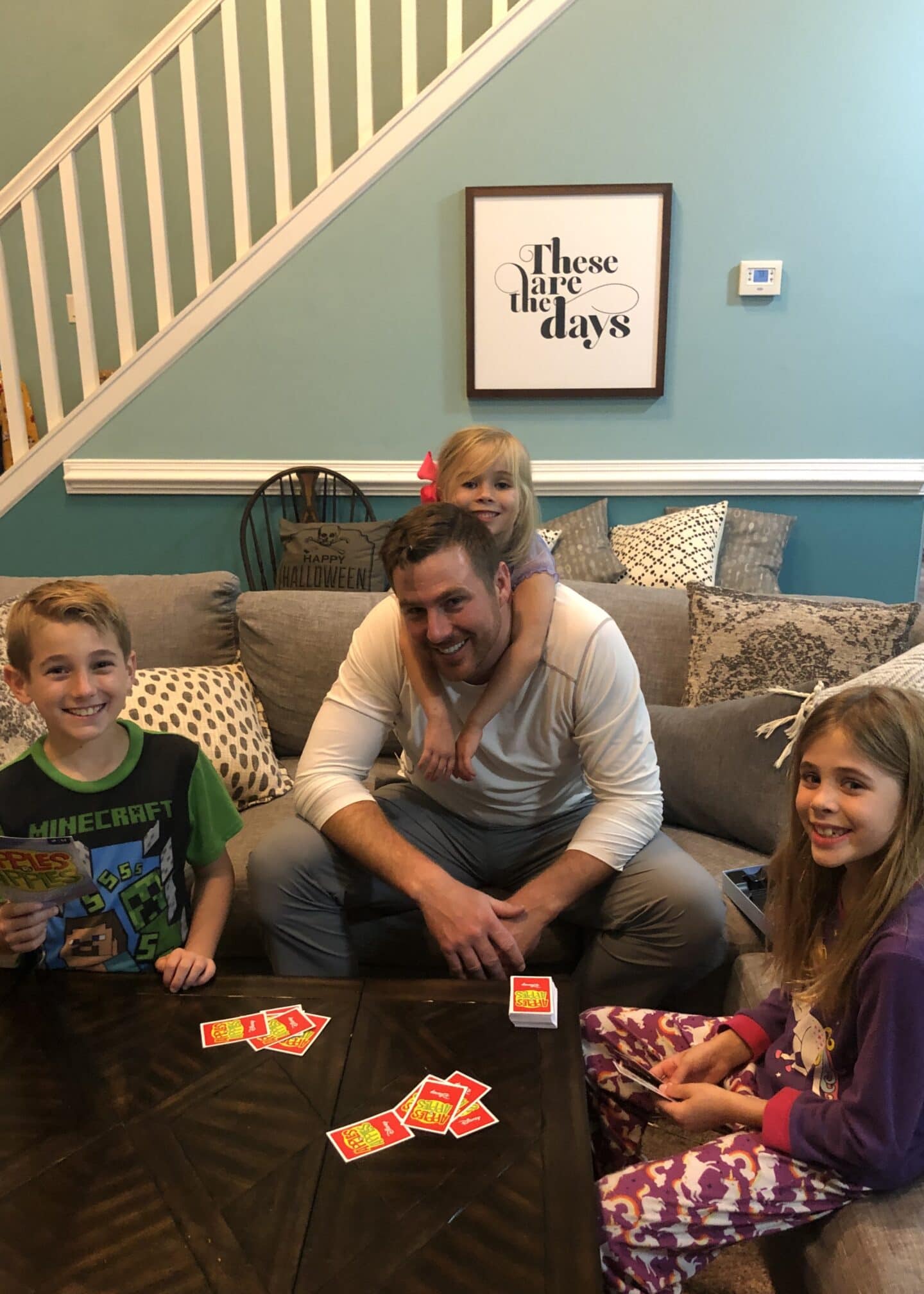 I am one very blessed woman. Each year is only better than the year prior and this whole getting older thing ain't so bad after all.
I know these are the best days of my life. This is it. An incredible husband. Amazing children.
Every day making memories and every year having more joy than I ever thought possible.
What more could I ever want for my birthday? I'm truly living my dream and am so thankful!
This is 35: