Our last day of our trip was also one that Britt has been looking forward to for an entire year. She and Kye had tried to ride Teacups together last year and were told they had to have someone age 14 or older to sit with Britt since she wasn't yet seven. Since then they've been counting down until Britt's 7th birthday so they could finally ride together and spin like crazy…rather than having to sit with Daddy who wouldn't let them spin at all! (If you notice…we have NEVER ridden Teacups. EVER. Def one that we are holding off on until the kids are old enough to ride without an adult haha!)
We headed to Magic Kingdom first thing that morning and got there PLENTY early as Zach, Kye, Britt, and Tess all wanted to ride 7 Dwarfs Mine Train and we didn't have a fastpass for it!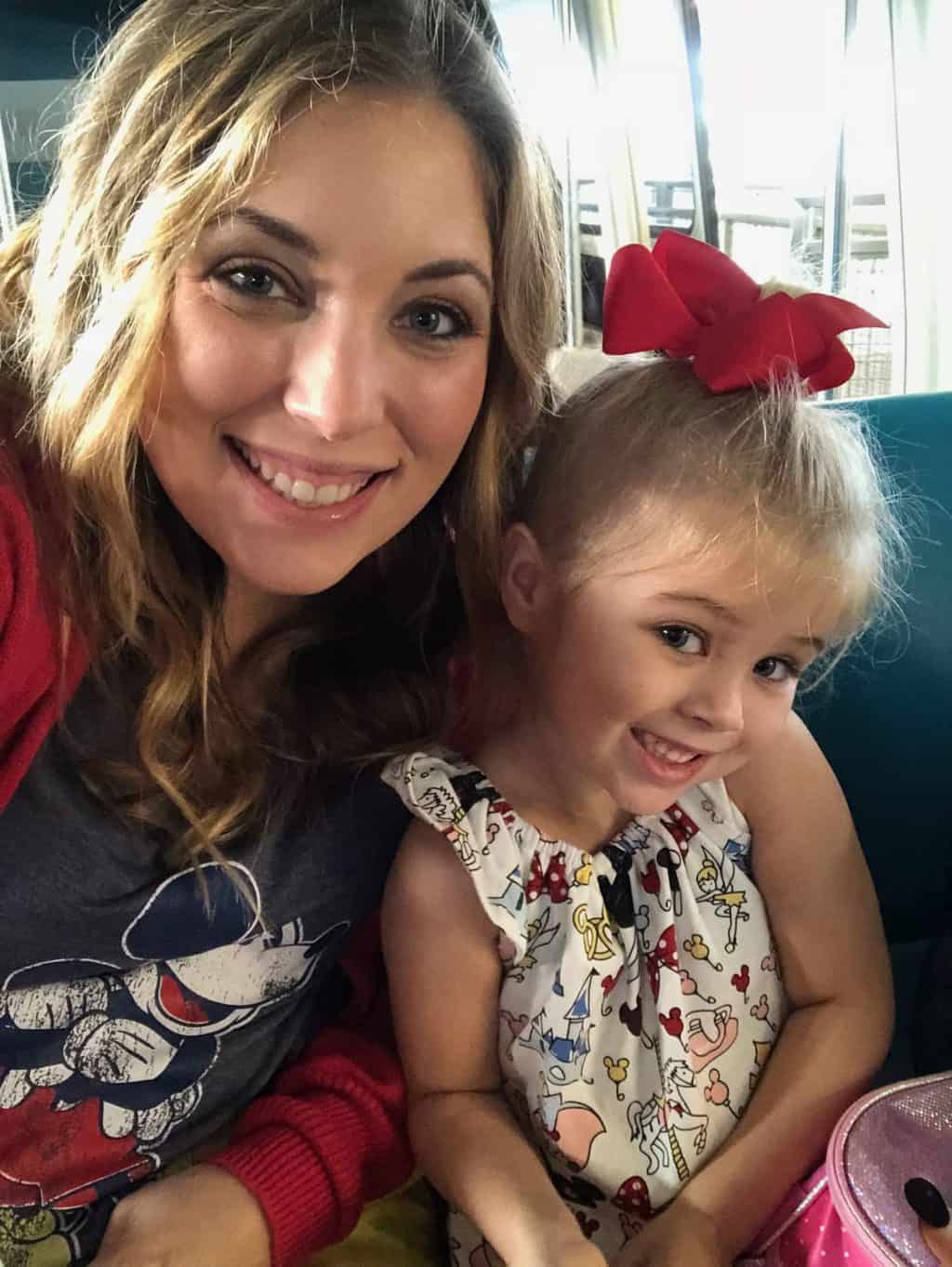 Spear was fussy on the way in so we got a pic of just the older crew!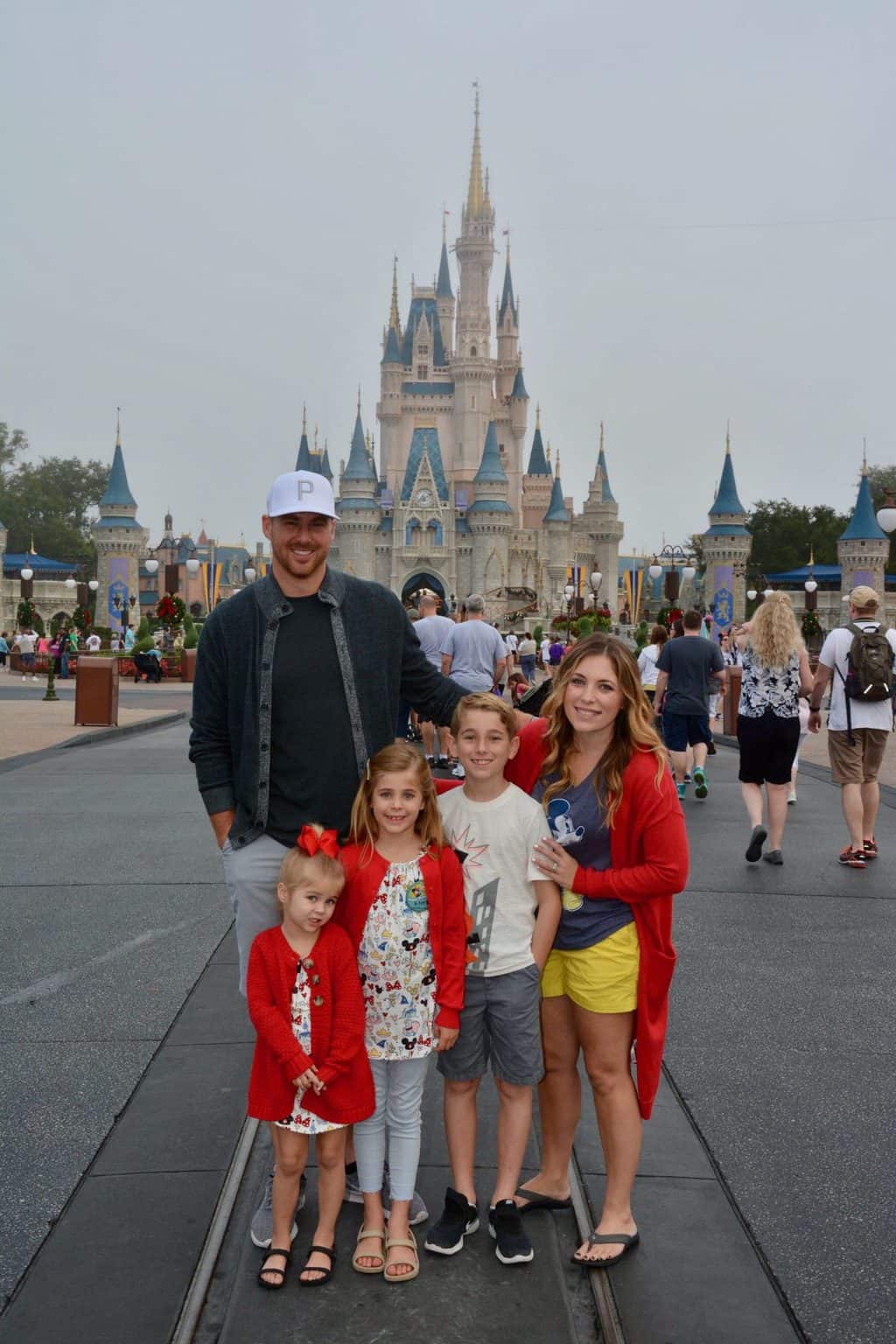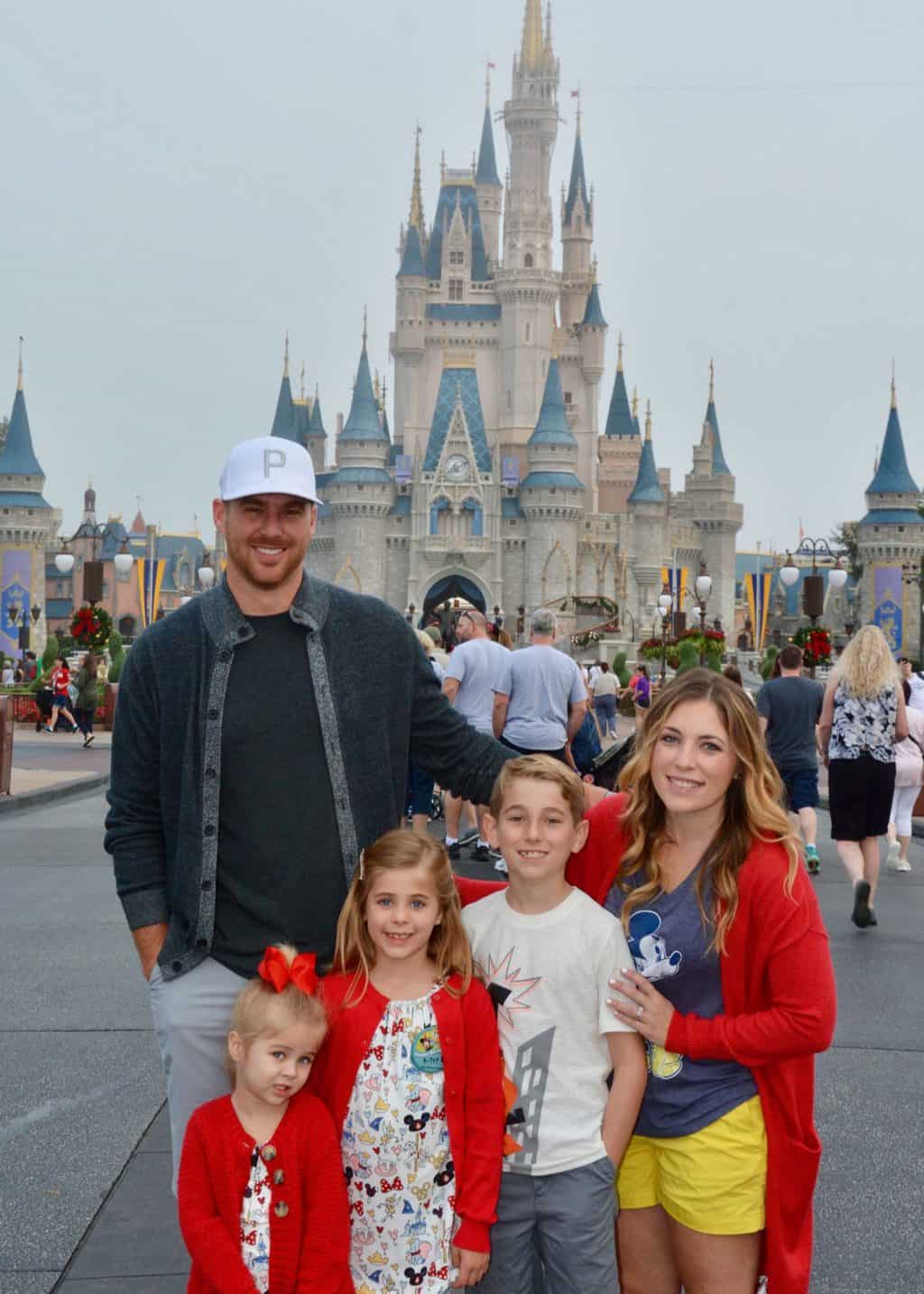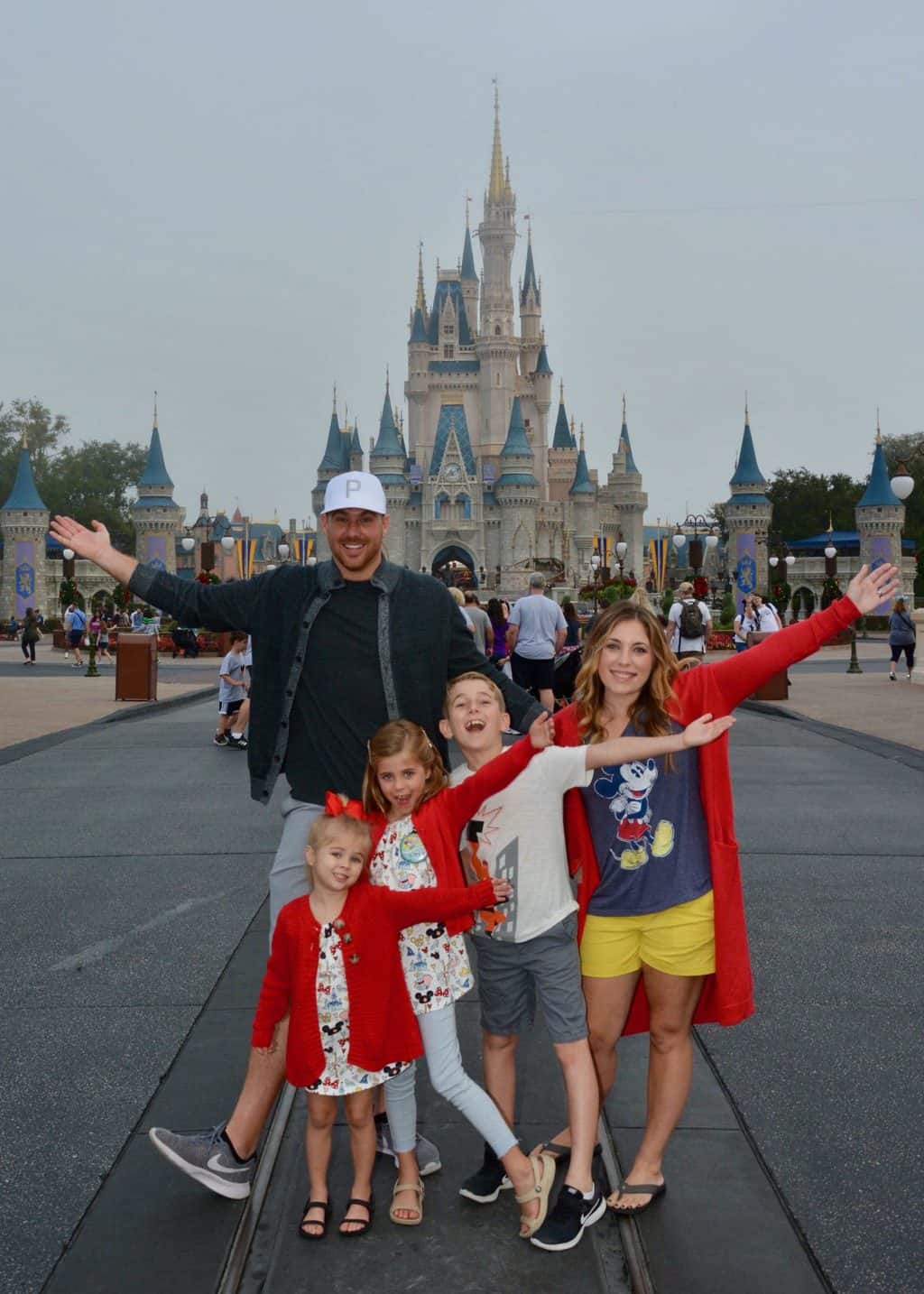 Once we got a spot to sit and be settled for our wait for the park to open we caught a non-busy photopass photographer who snapped a full family pic for us in front of the castle 🙂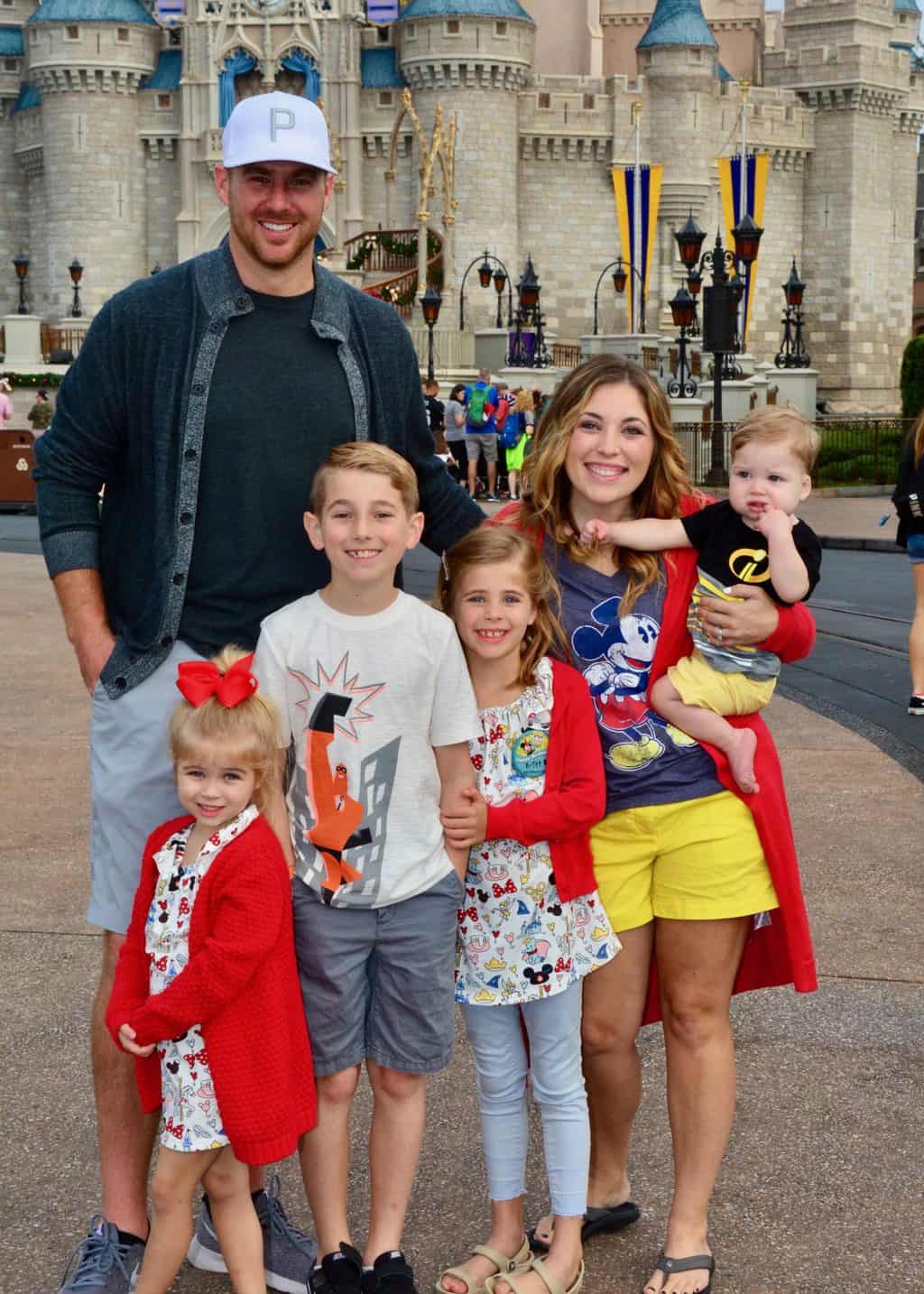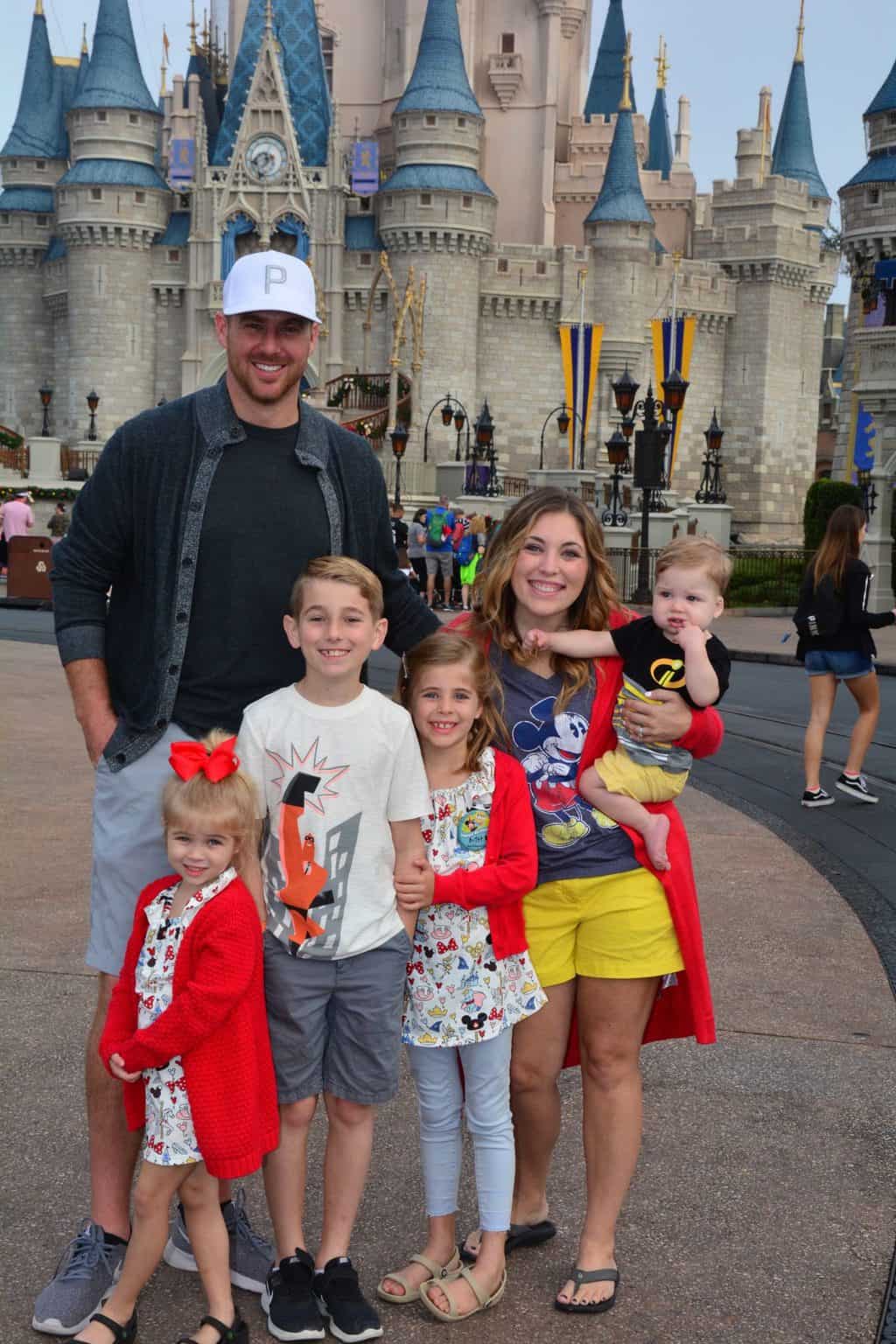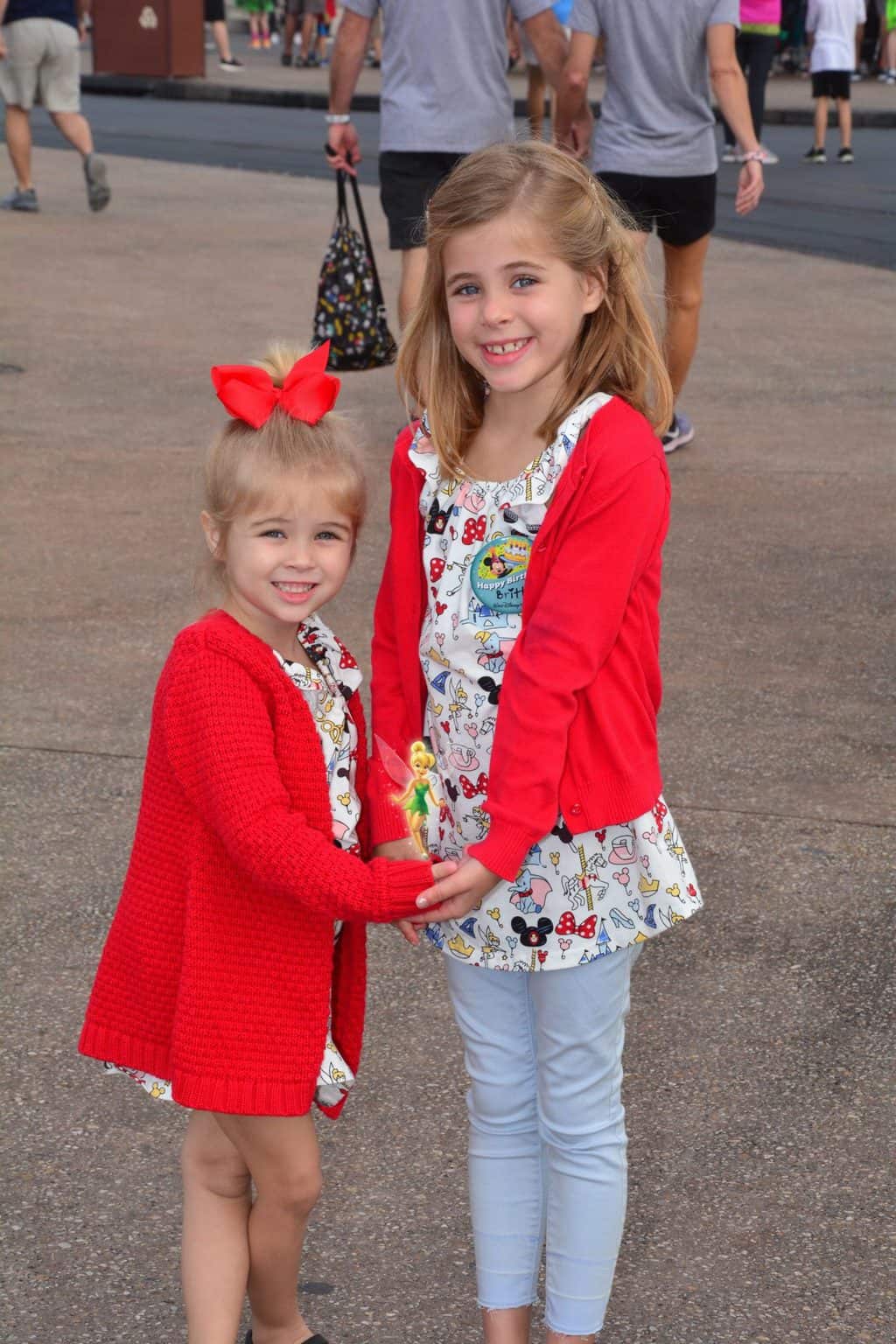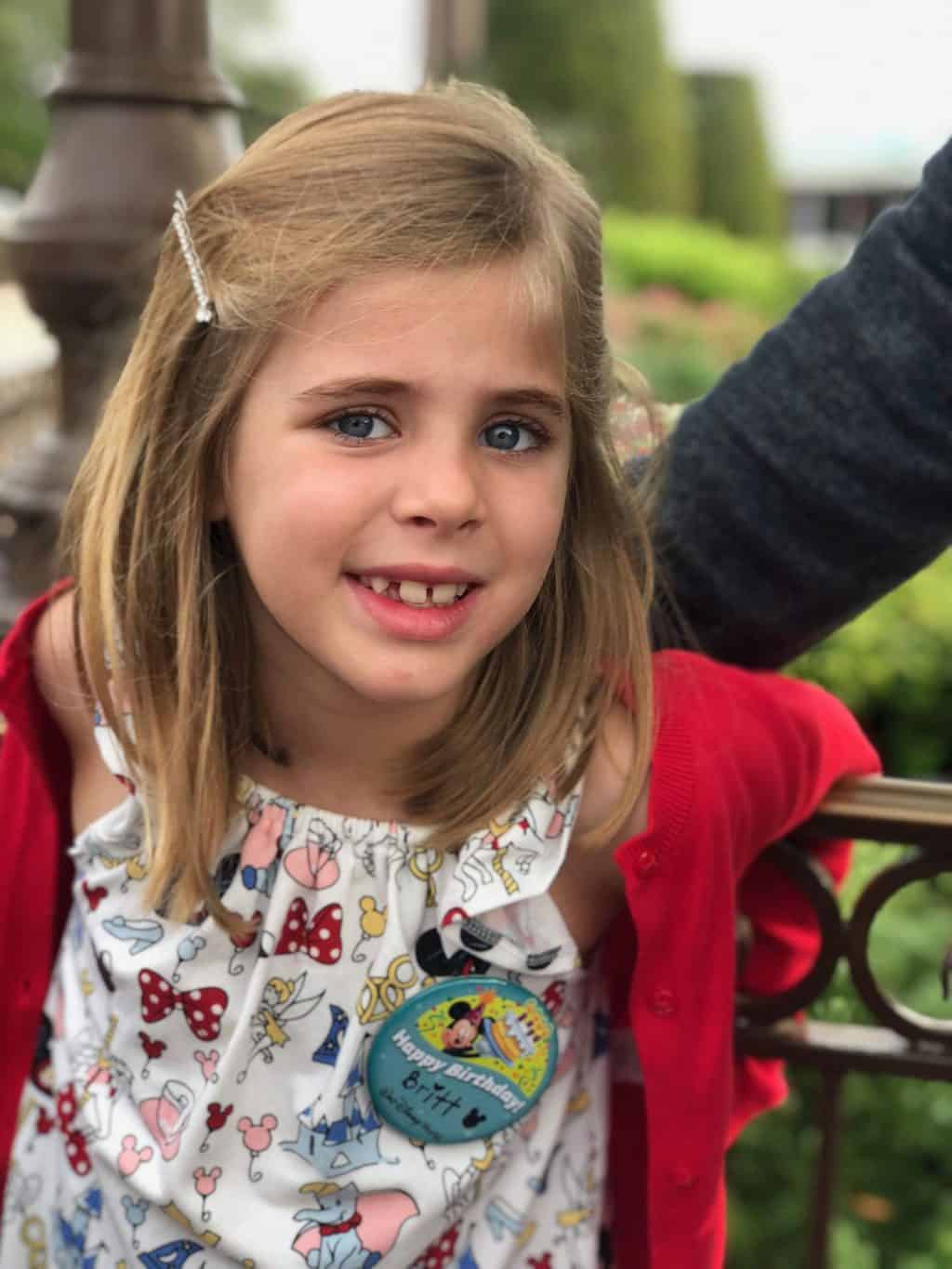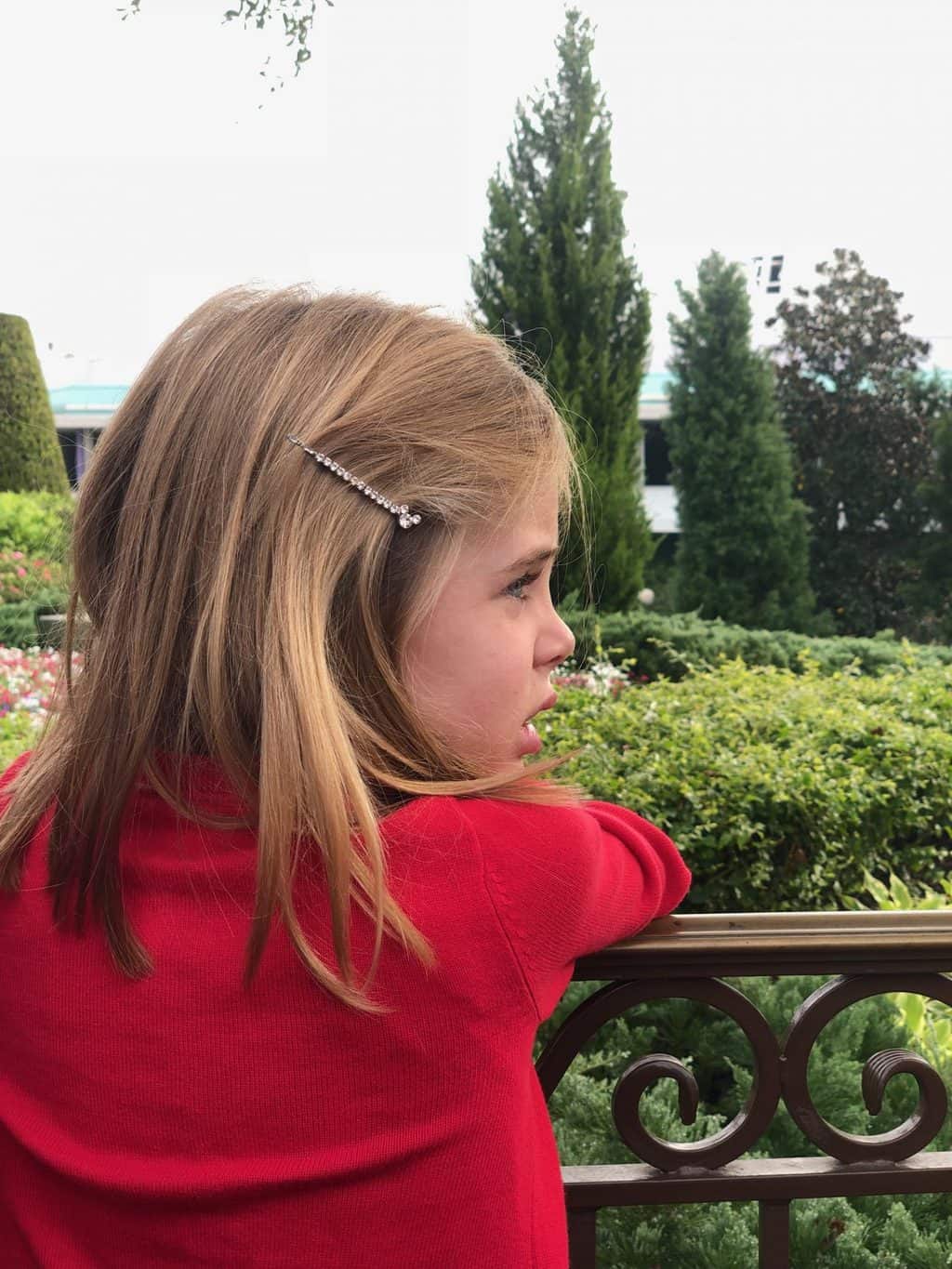 We finally figured out the Disney Heads Up game we've seen other families playing while waiting in line. To get it download Ellen's Heads Up game and then while in the parks you'll be able to get the Disney versions! It's really super fun and a GREAT way to pass the time!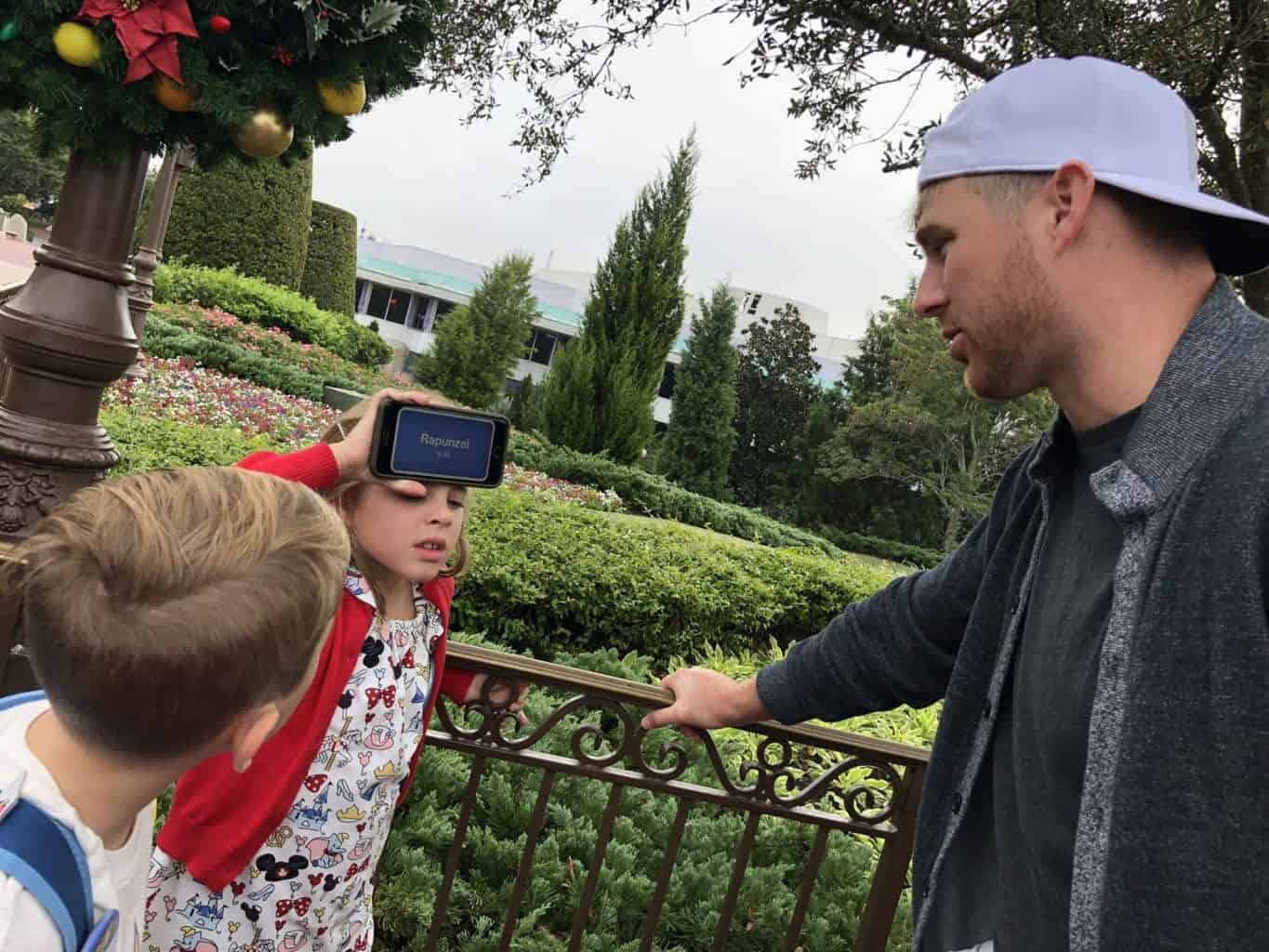 I had no plans whatsoever to do with Spear while the big kid crew raced to Mine Train. Once the park opened I just kinda walked with him and debated what to do. Usually I meet characters but I felt like he's old enough to ENJOY an experience. I headed over to Dumbo and he and I were THE first people to ride it that day…and the ONLY ones on the ride! It was such a fun moment together and I loved having an experience that he and I shared.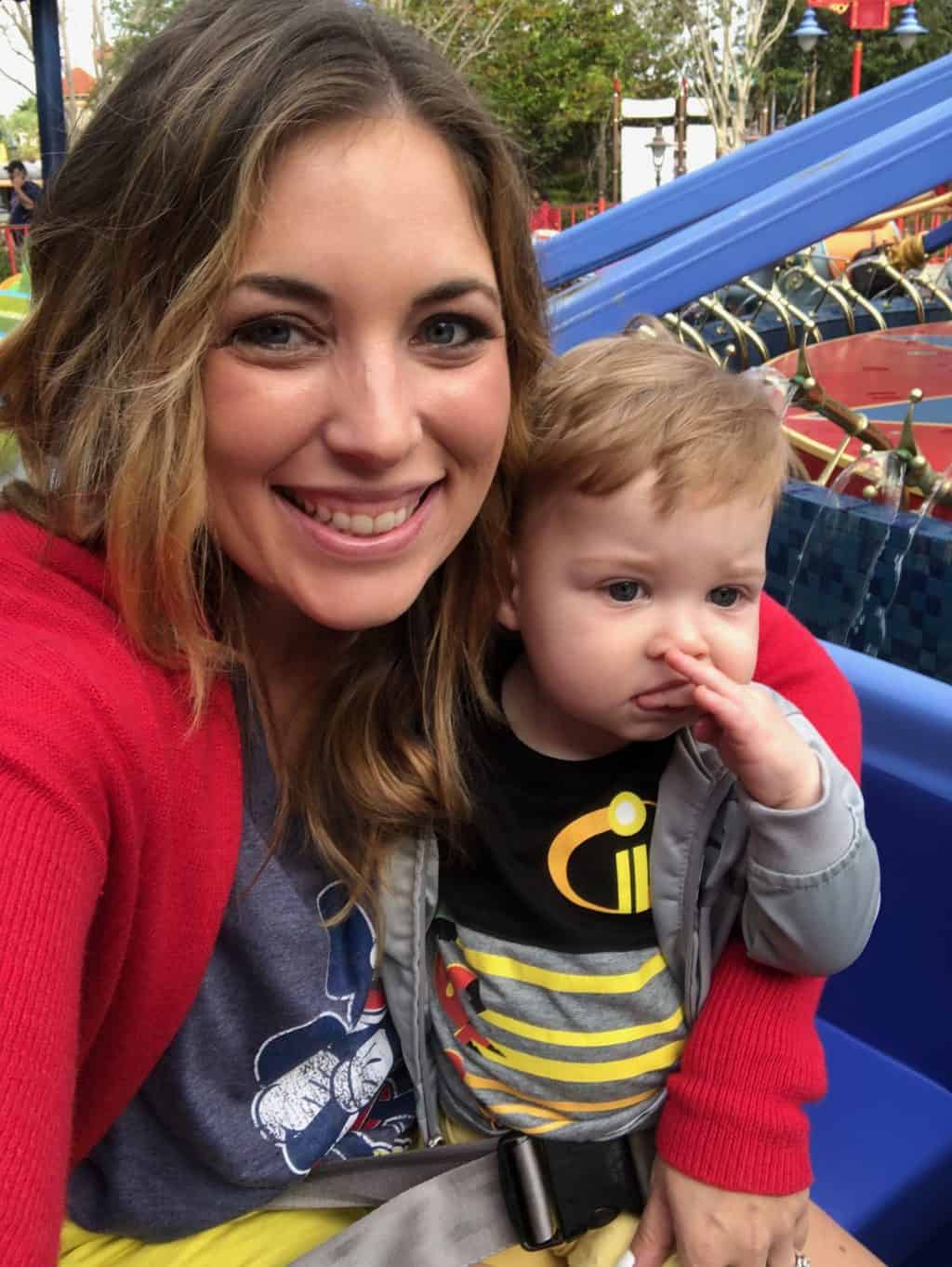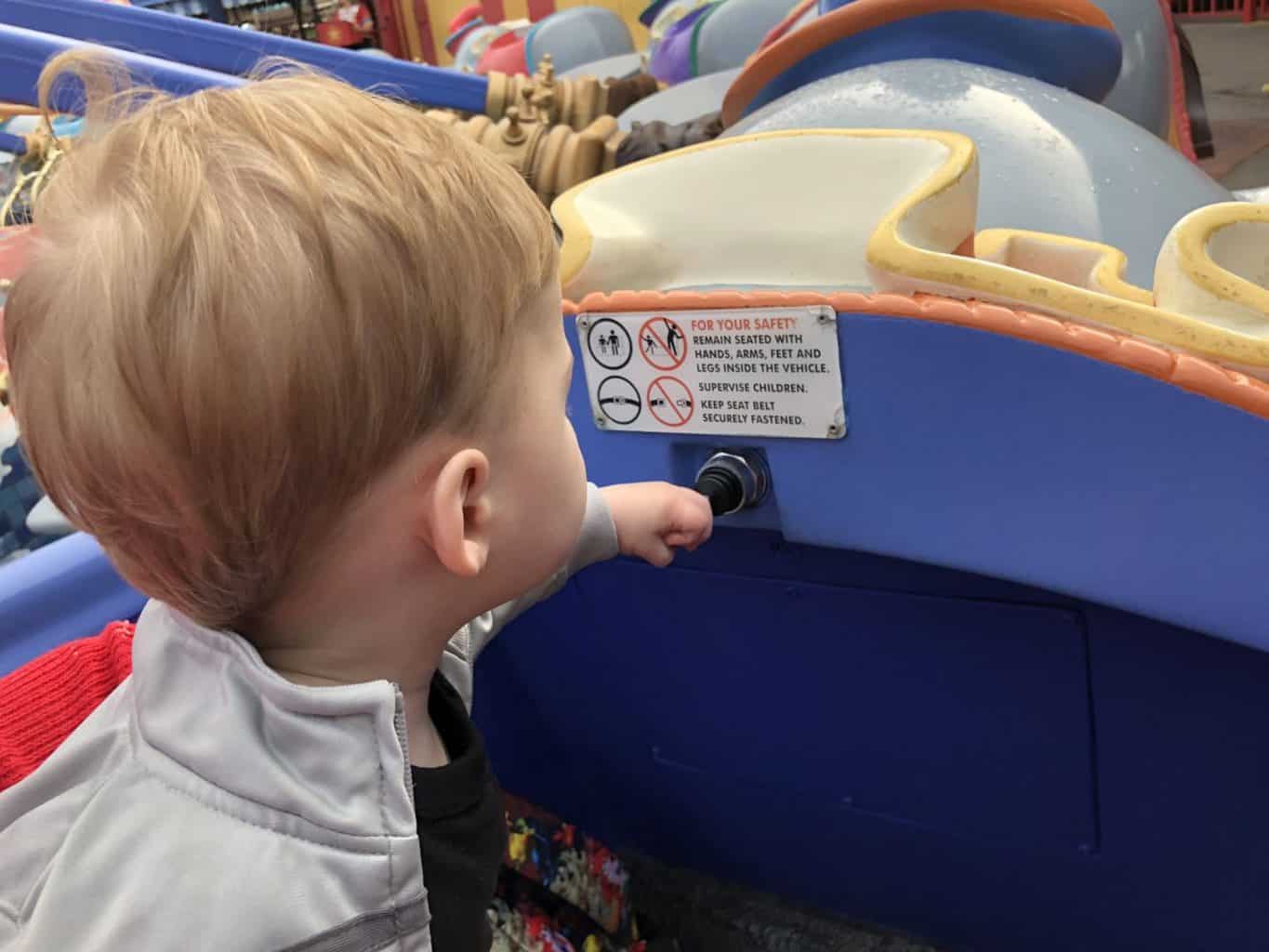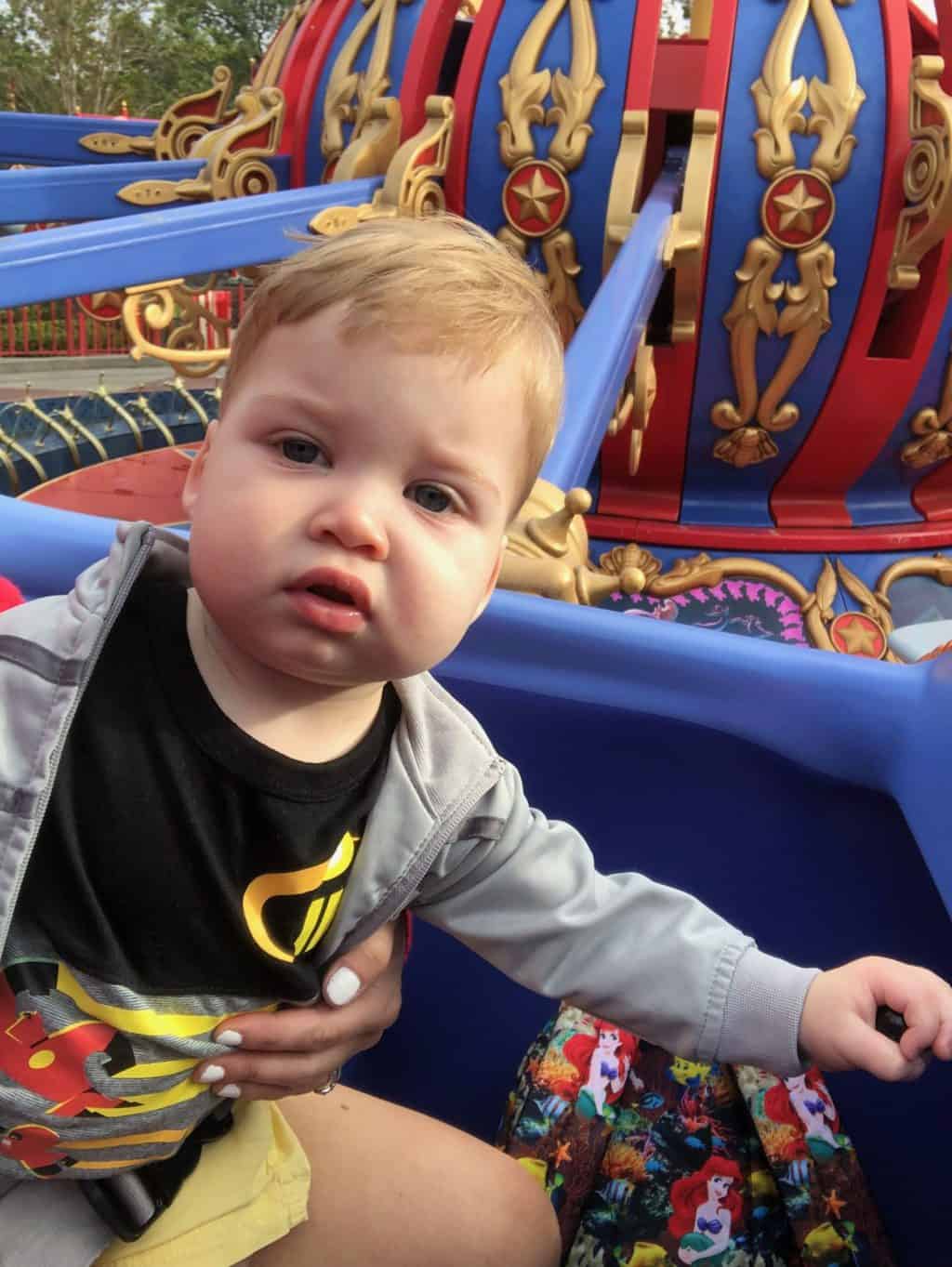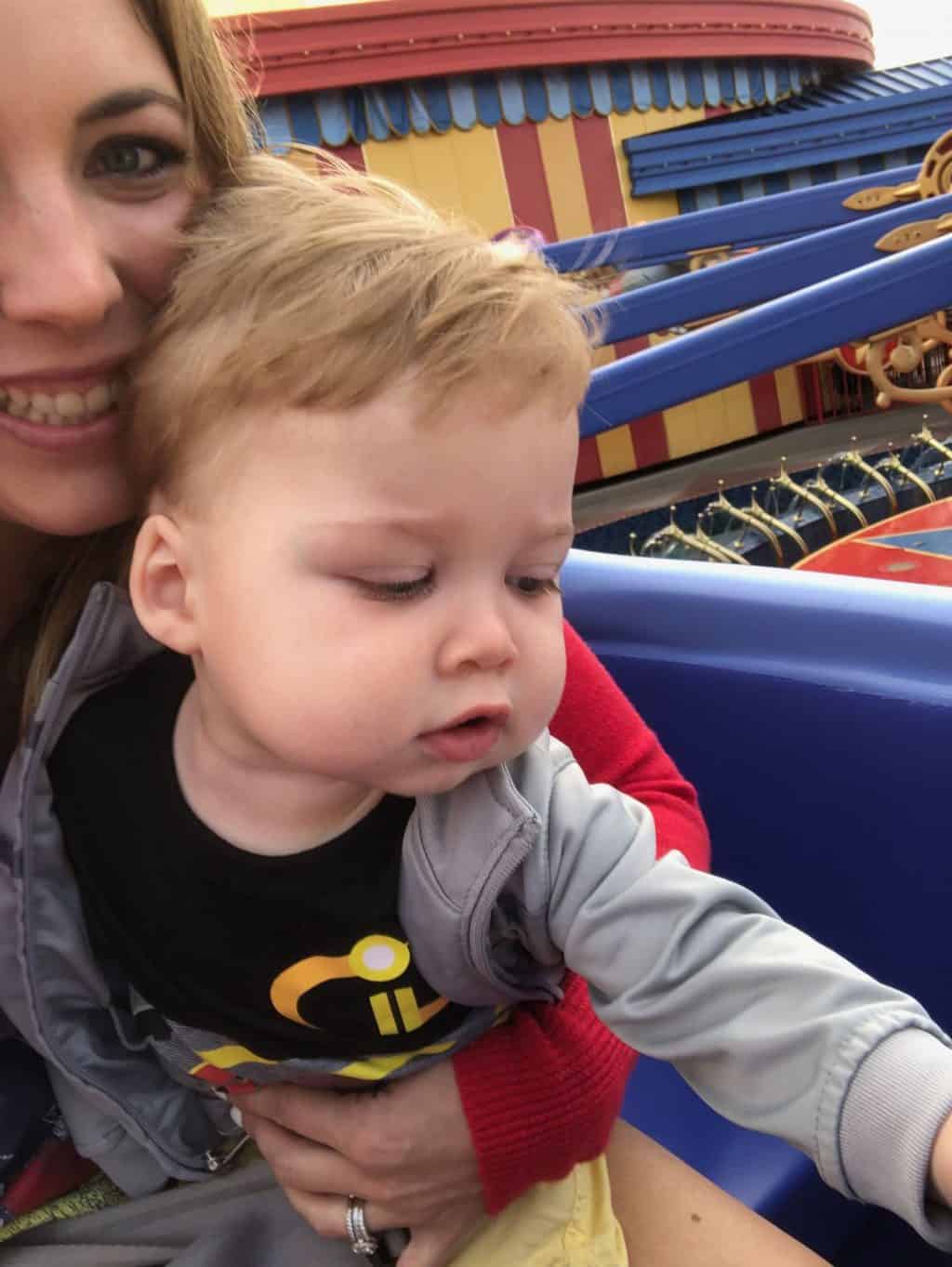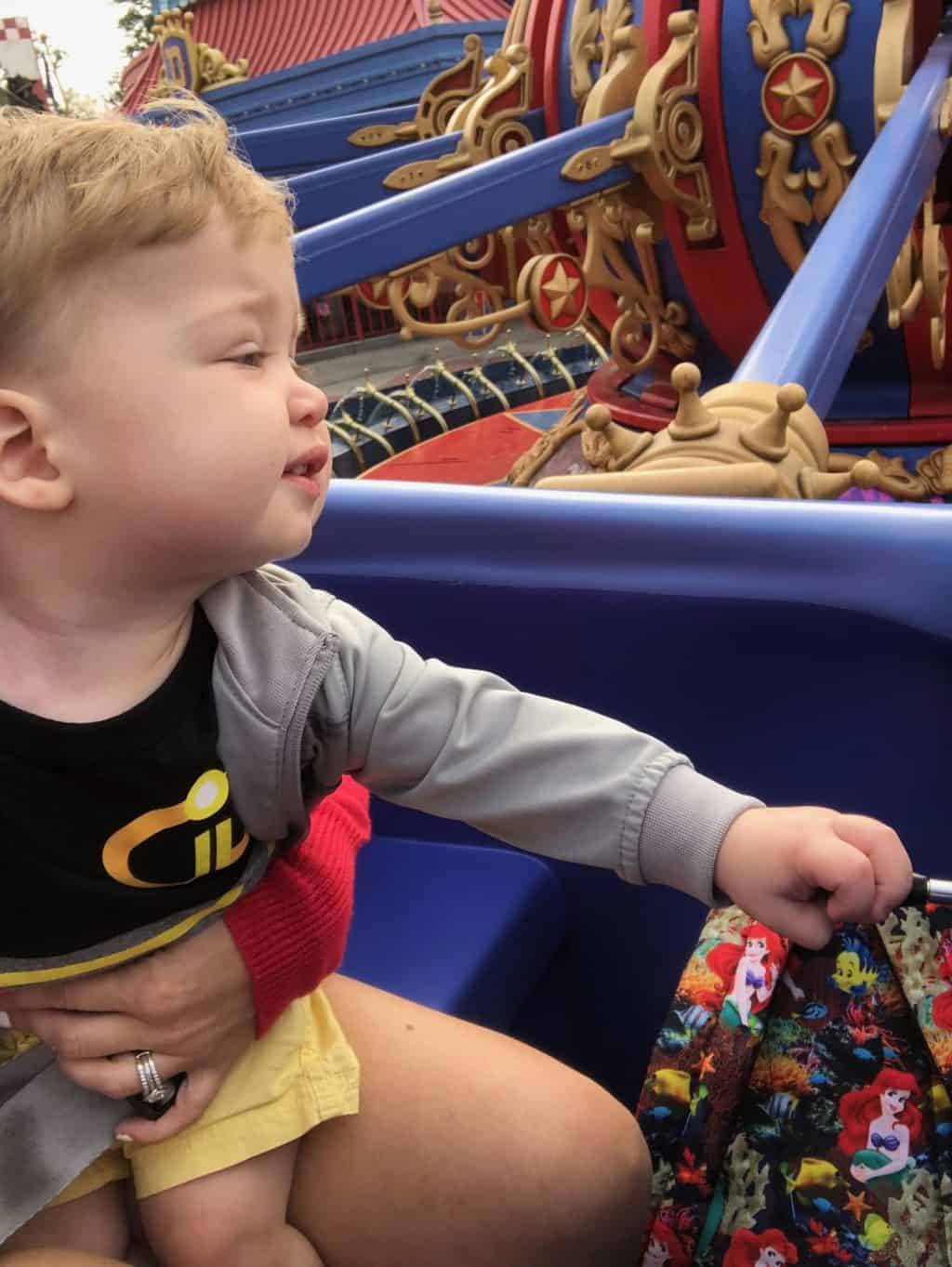 My new favorite pics of Spear. He was just in HEAVEN with all that quality Mama time and all the attention on him 🙂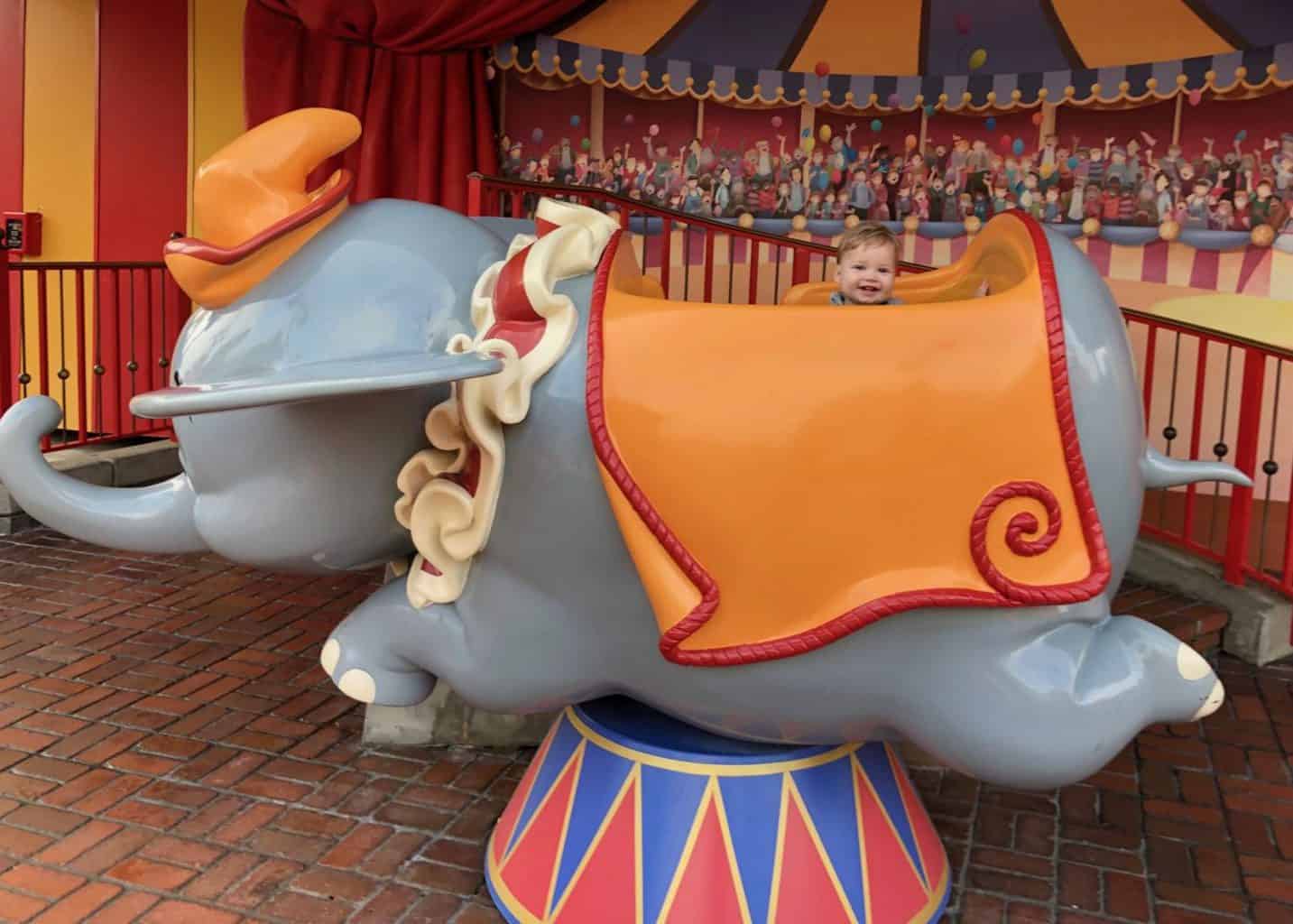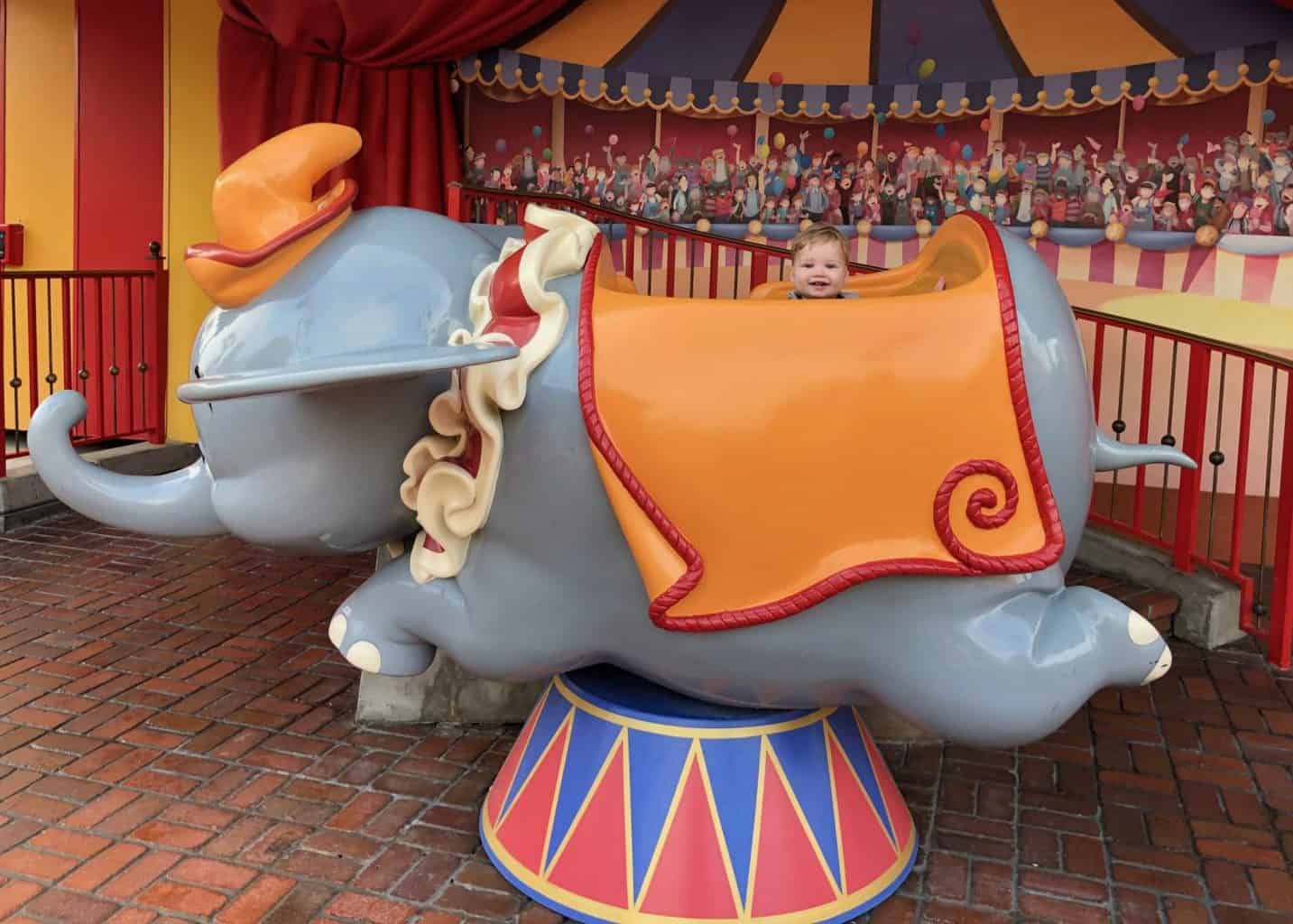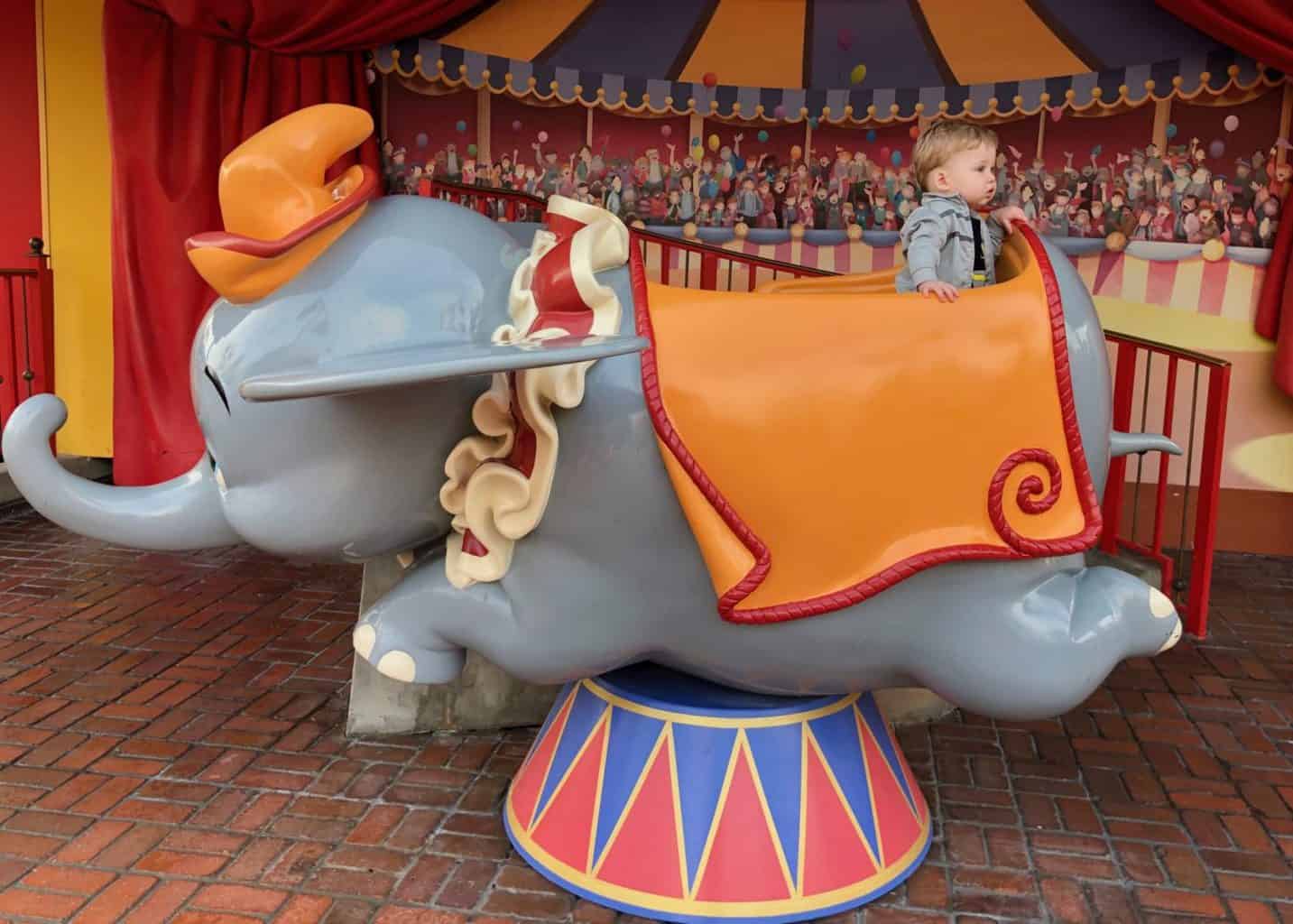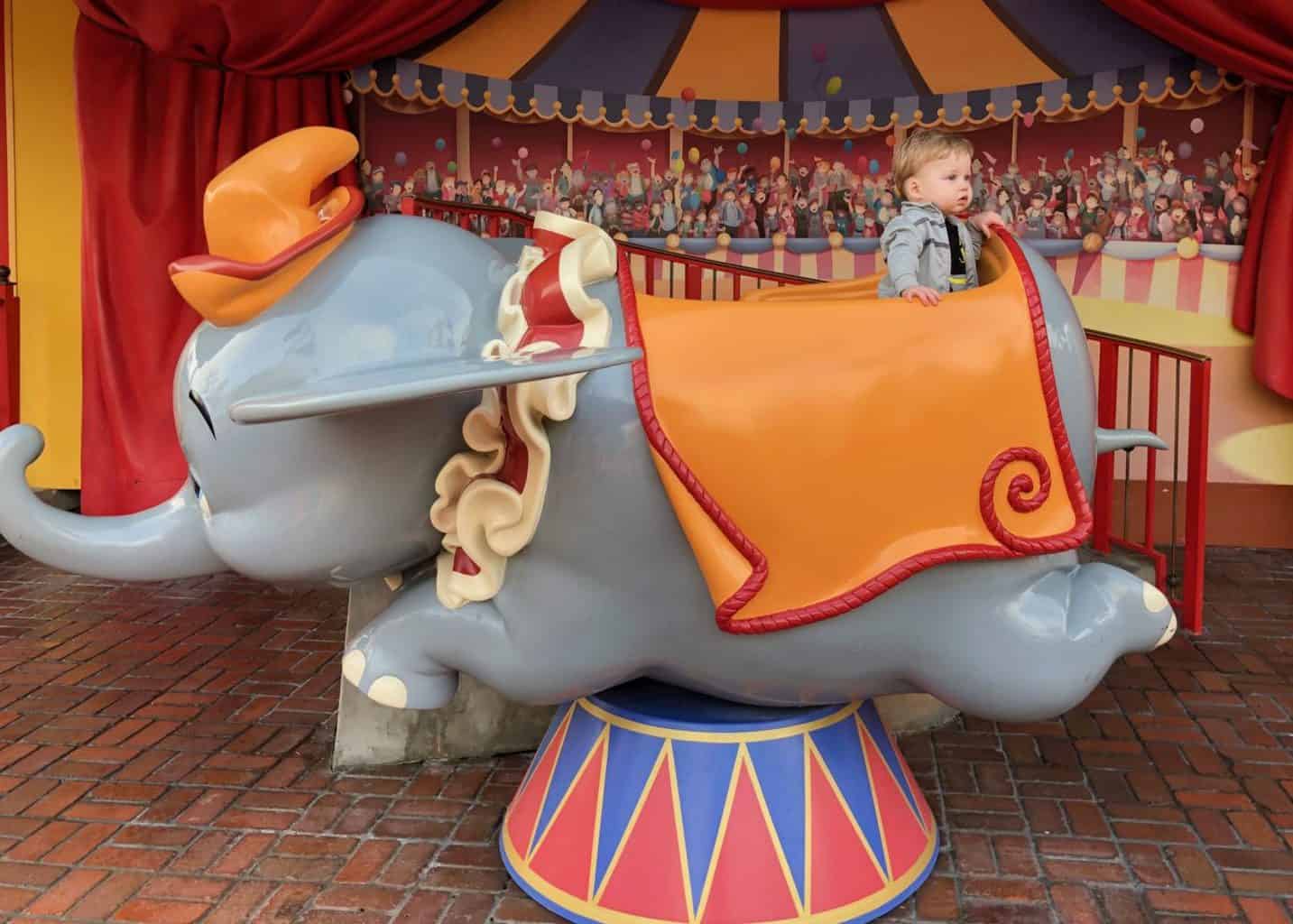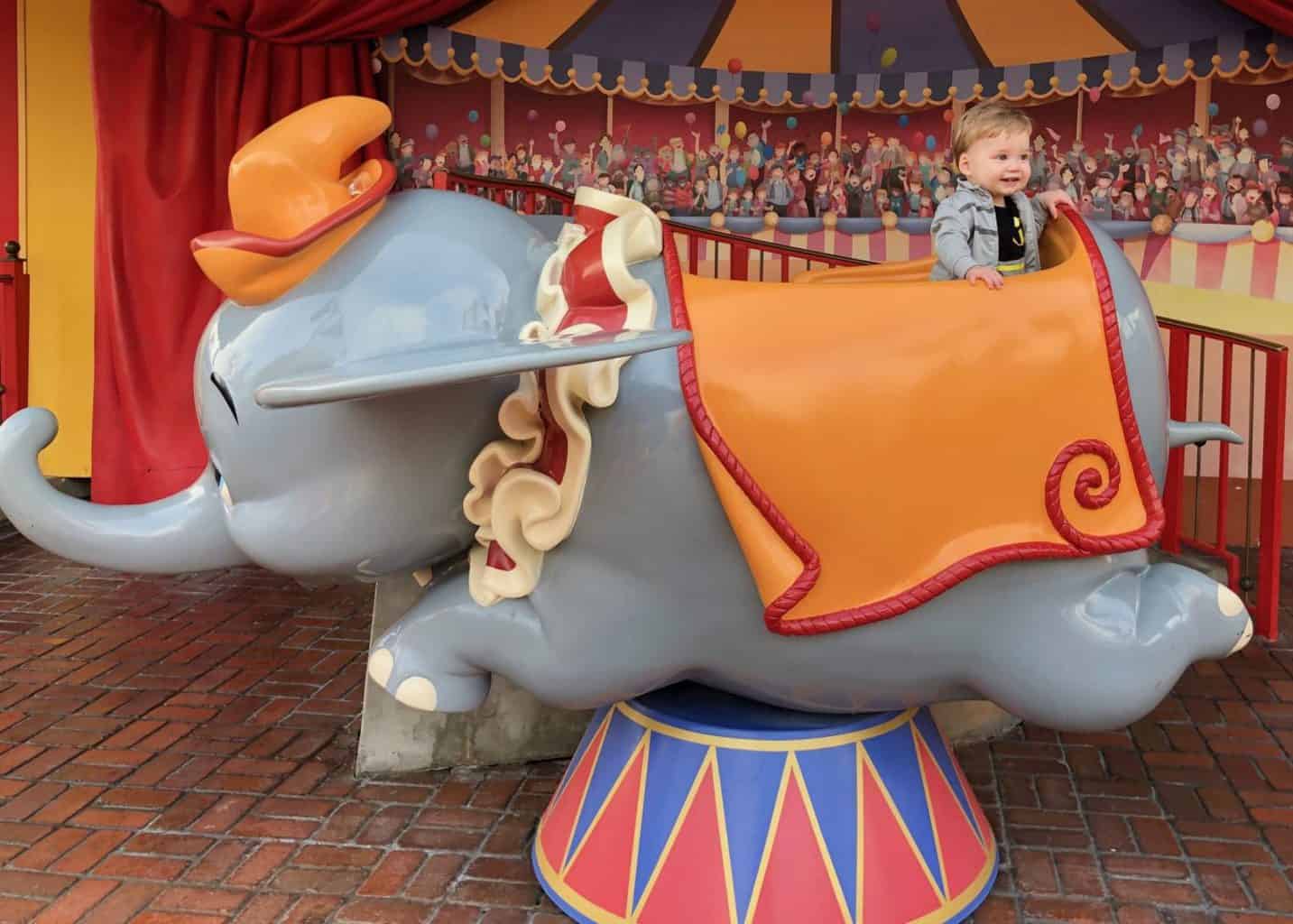 My baby!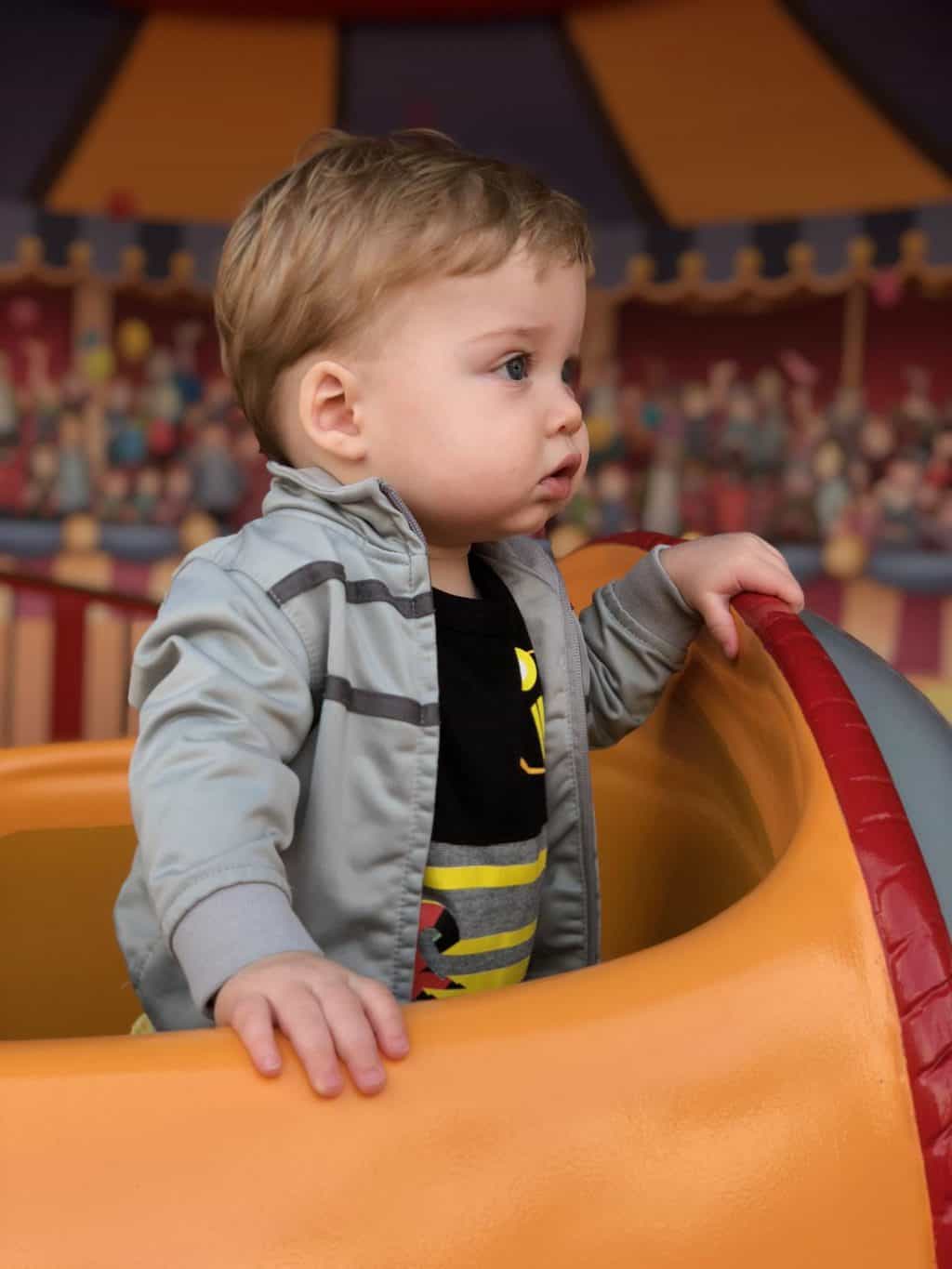 He and I then continued into Fantasyland and rode Prince Charming's Carousel. I cracked myself up because of course I picked a super tall horse and struggled to get my short self up on it WHILE holding my baby. And then had to get him strapped in and hold onto him the whole time. While riding it hit me that I could have totally just sat HIM on the horse solo and stood beside him haha Typical Disney Mama moment…of course I wanted to ride the horse too so I didn't even think about the easier option 😉
While riding we saw the stepsisters come by and they kept calling out to Spear and saying "A BABY! A BABY! We want the BABY!" It was fun!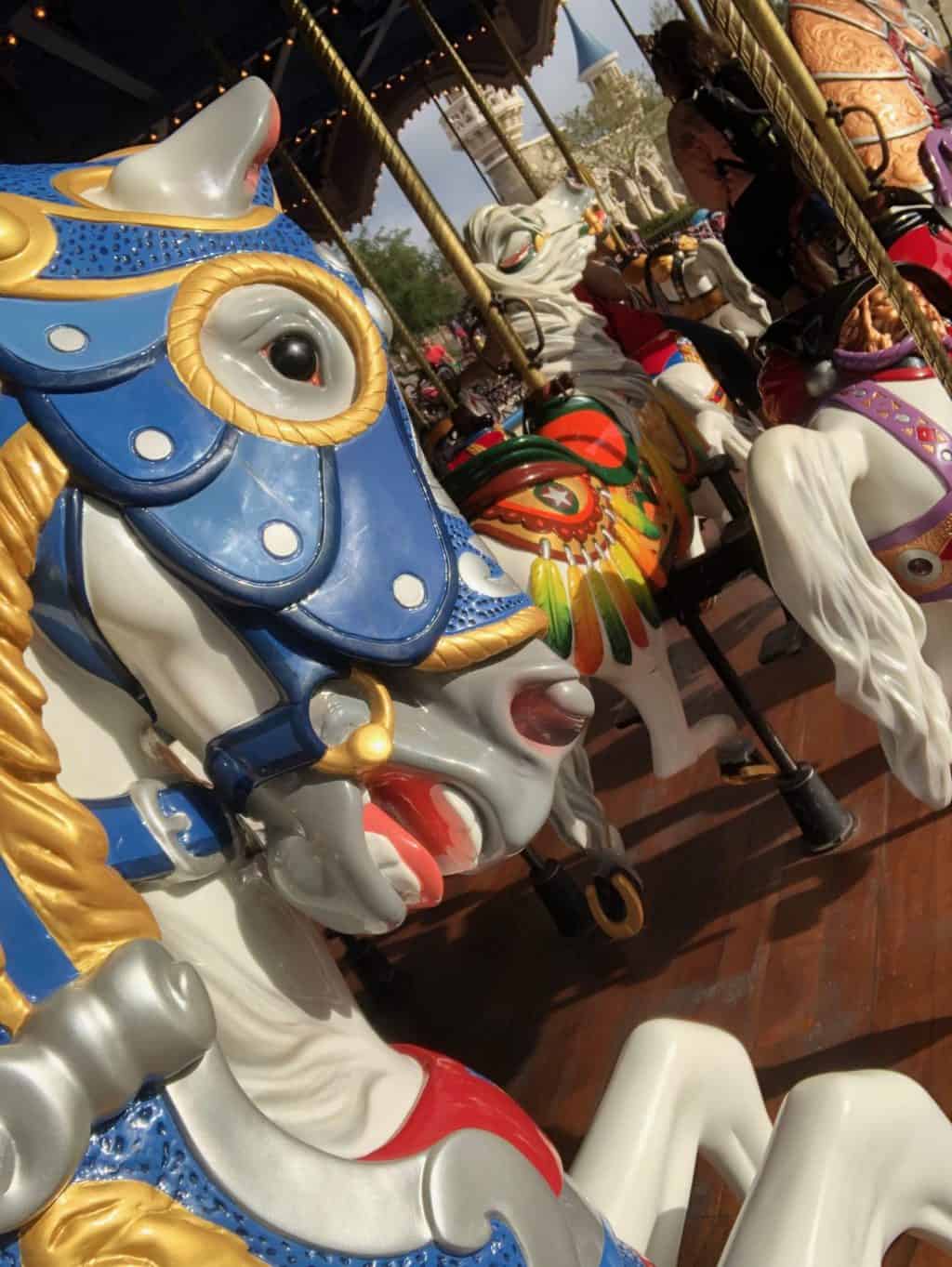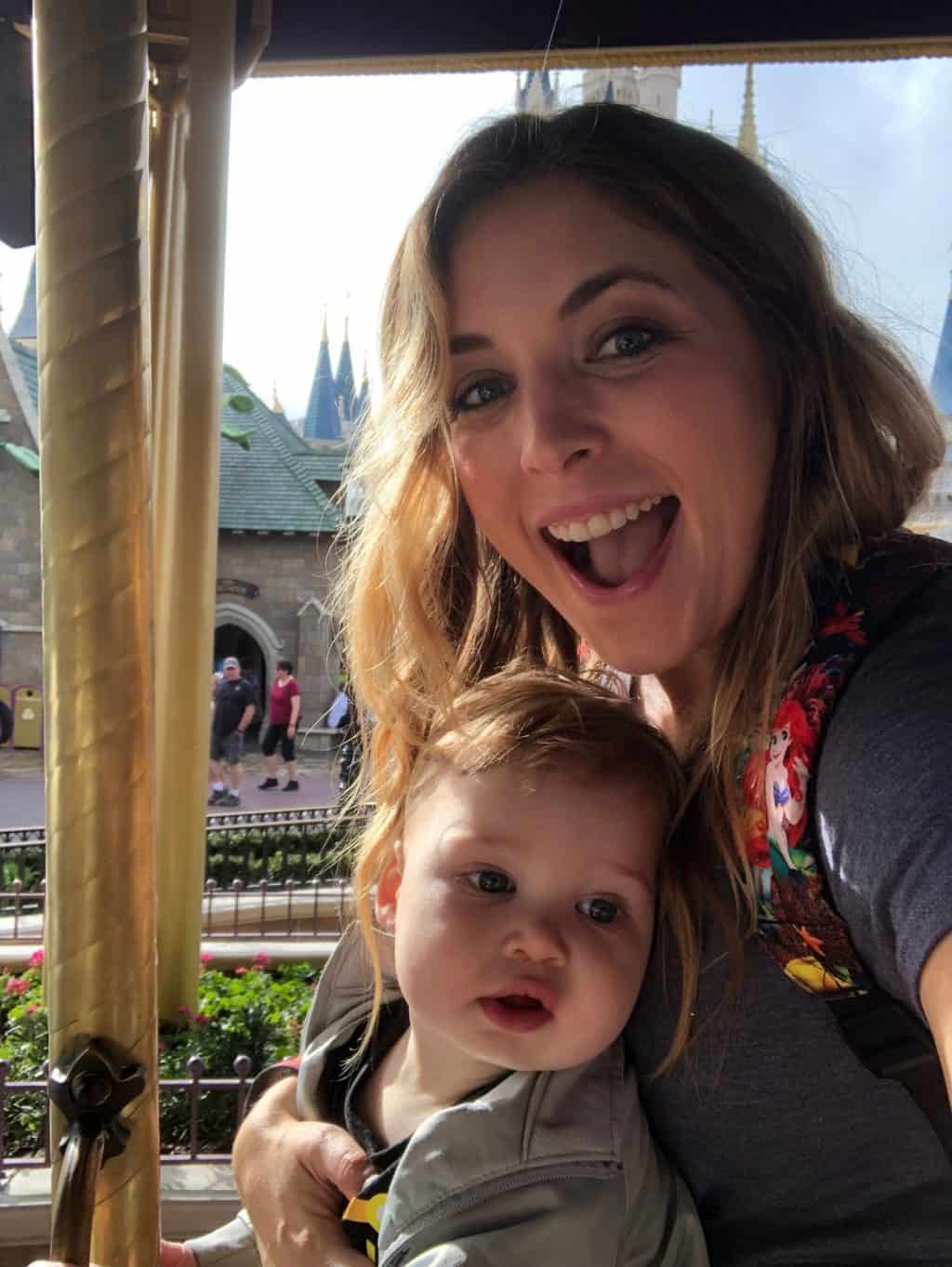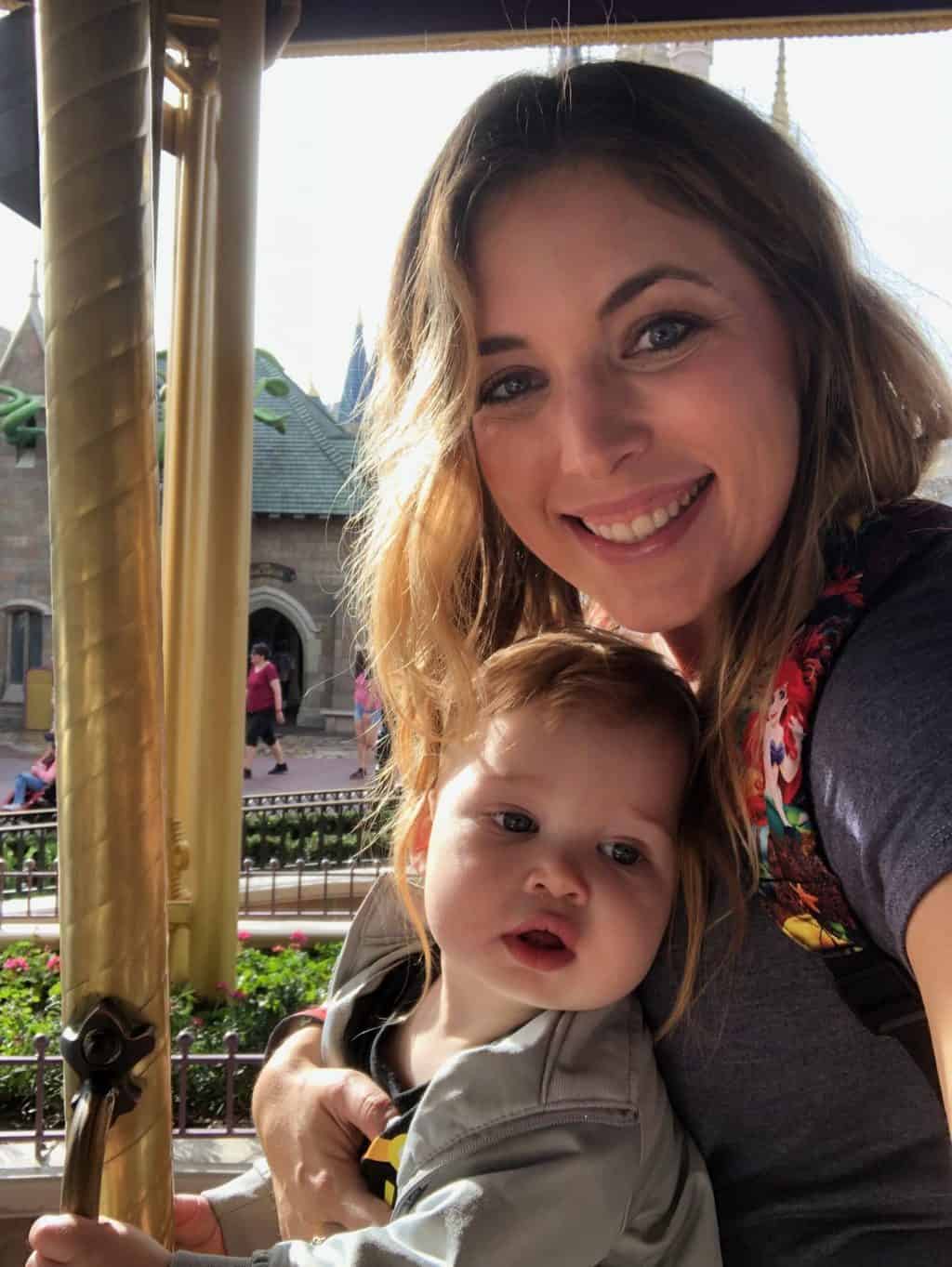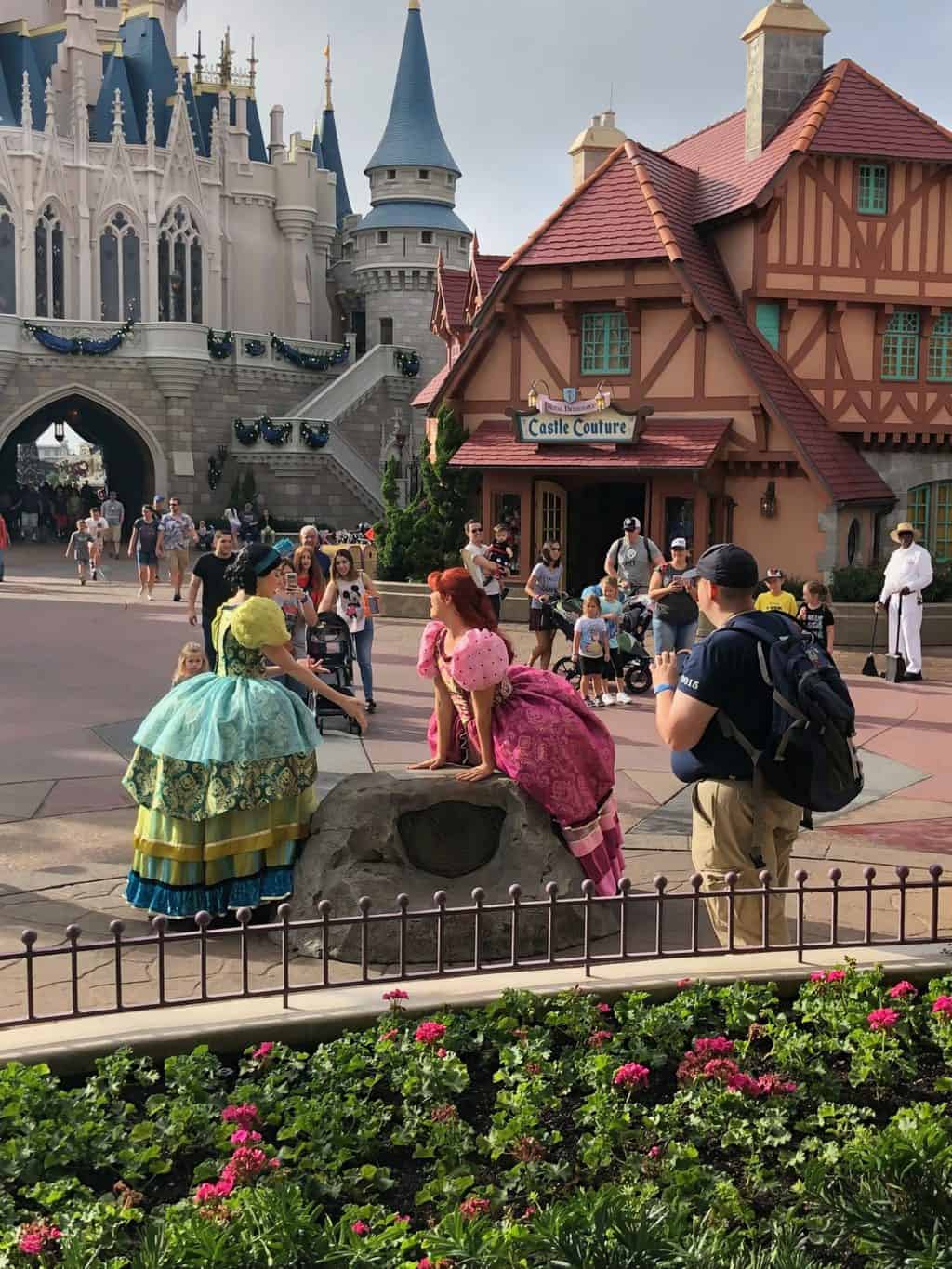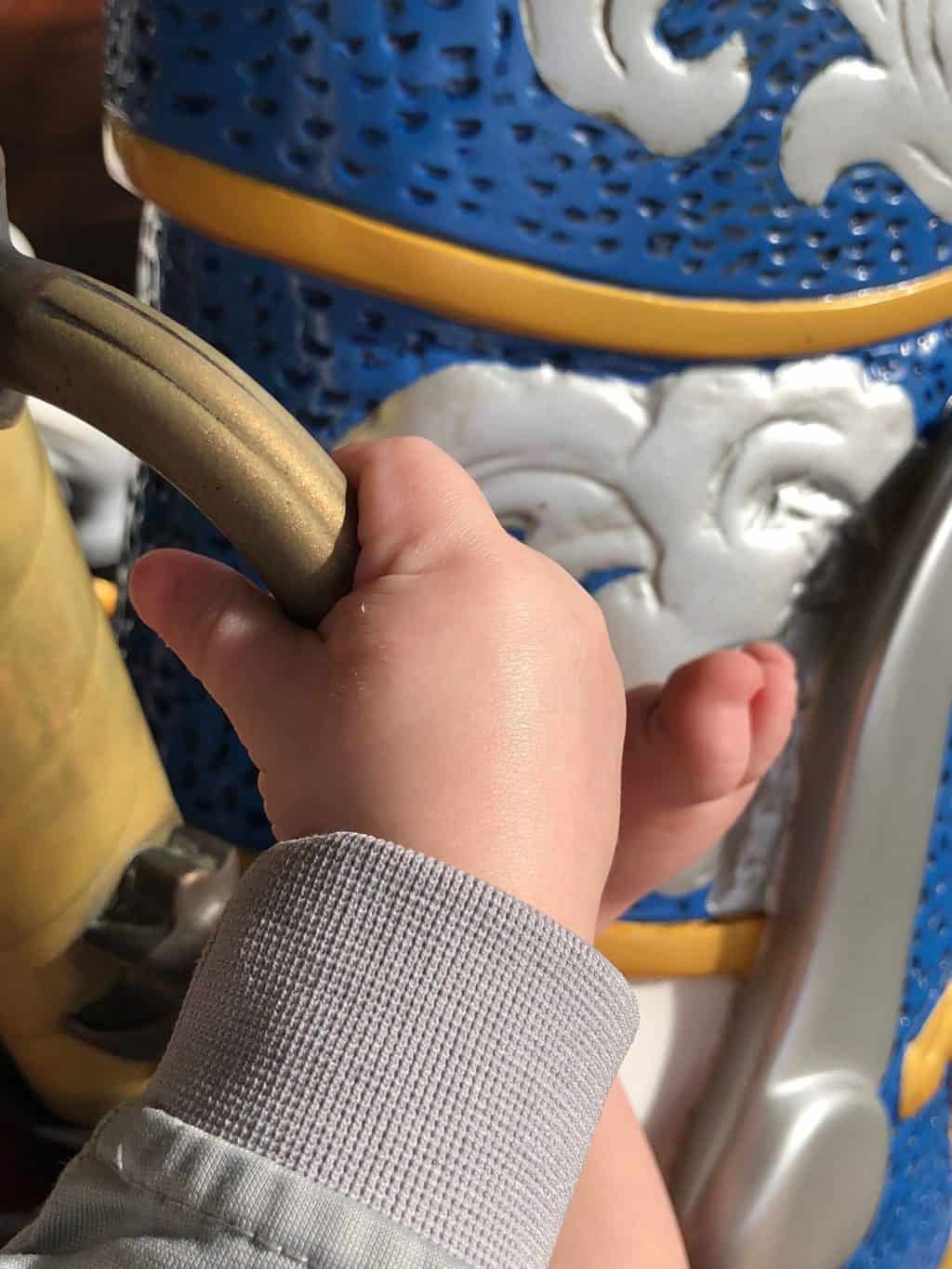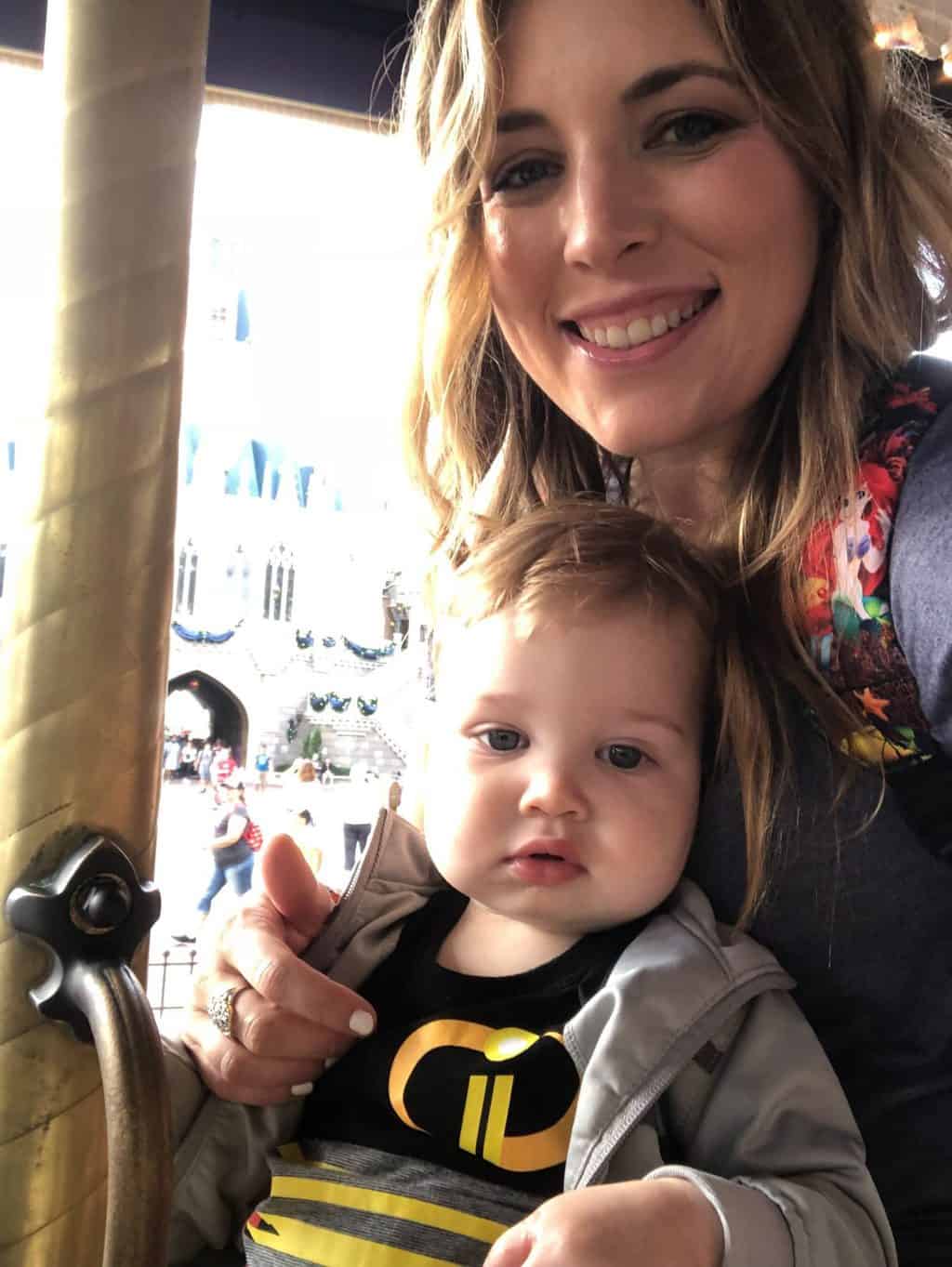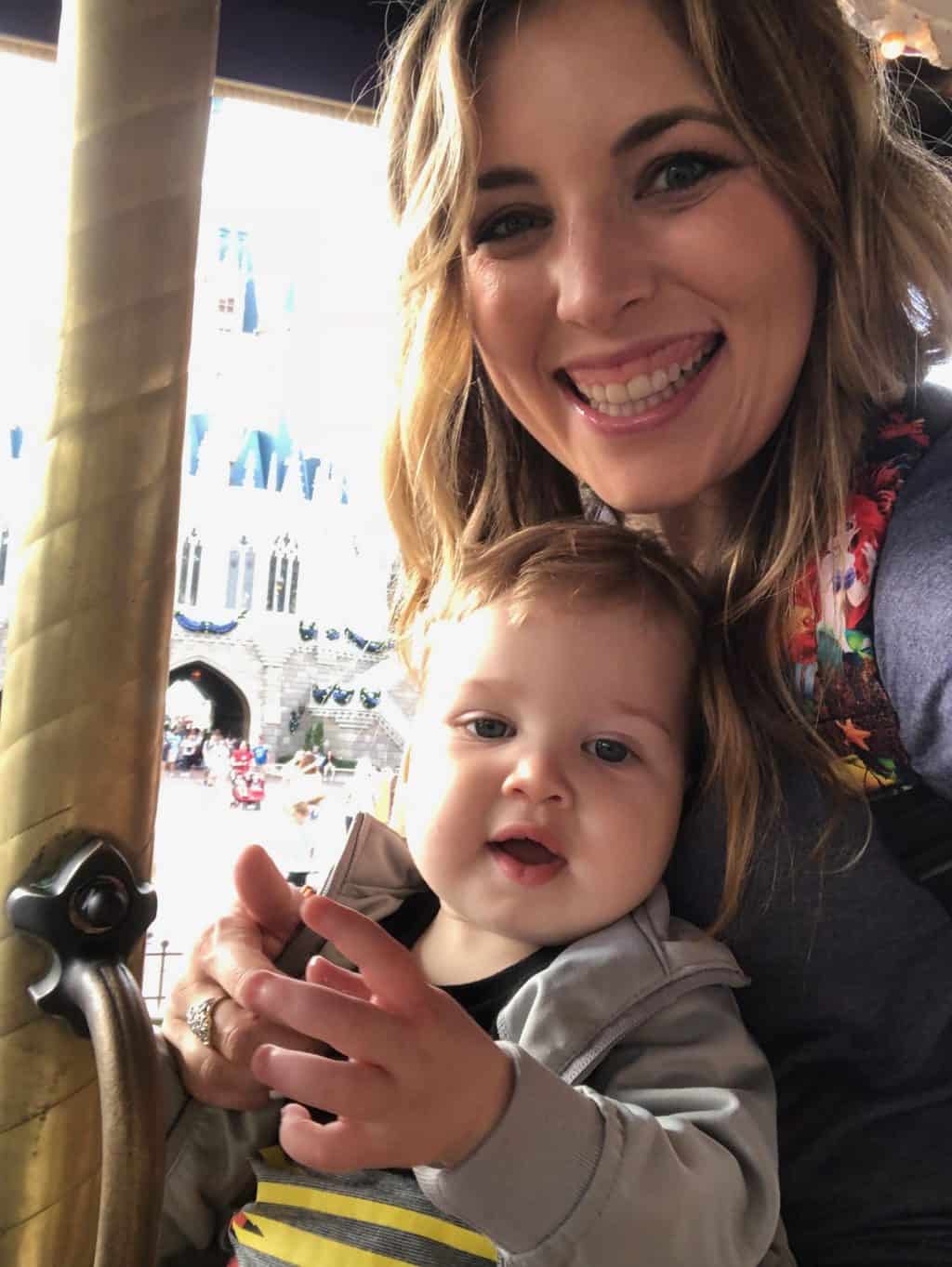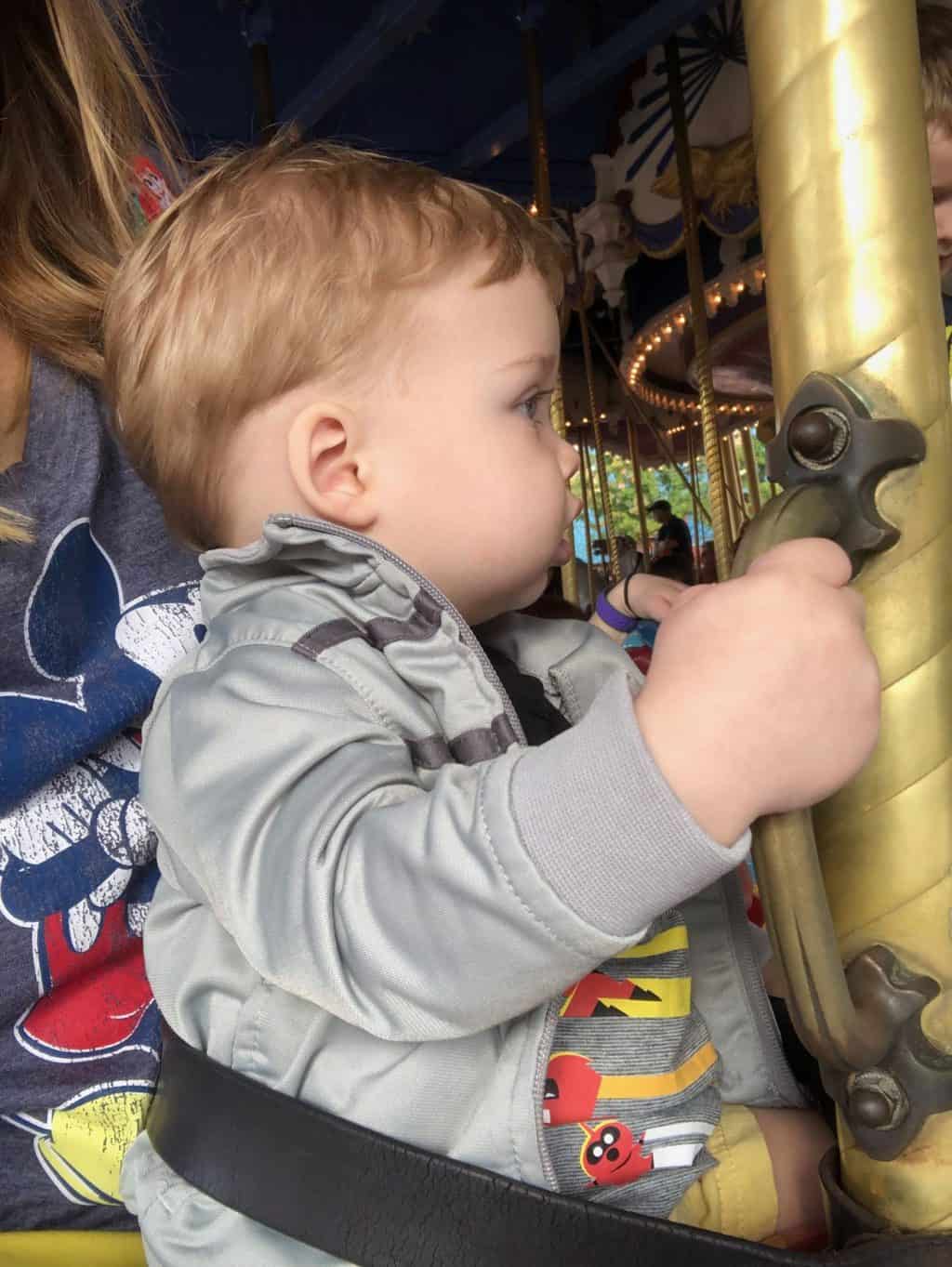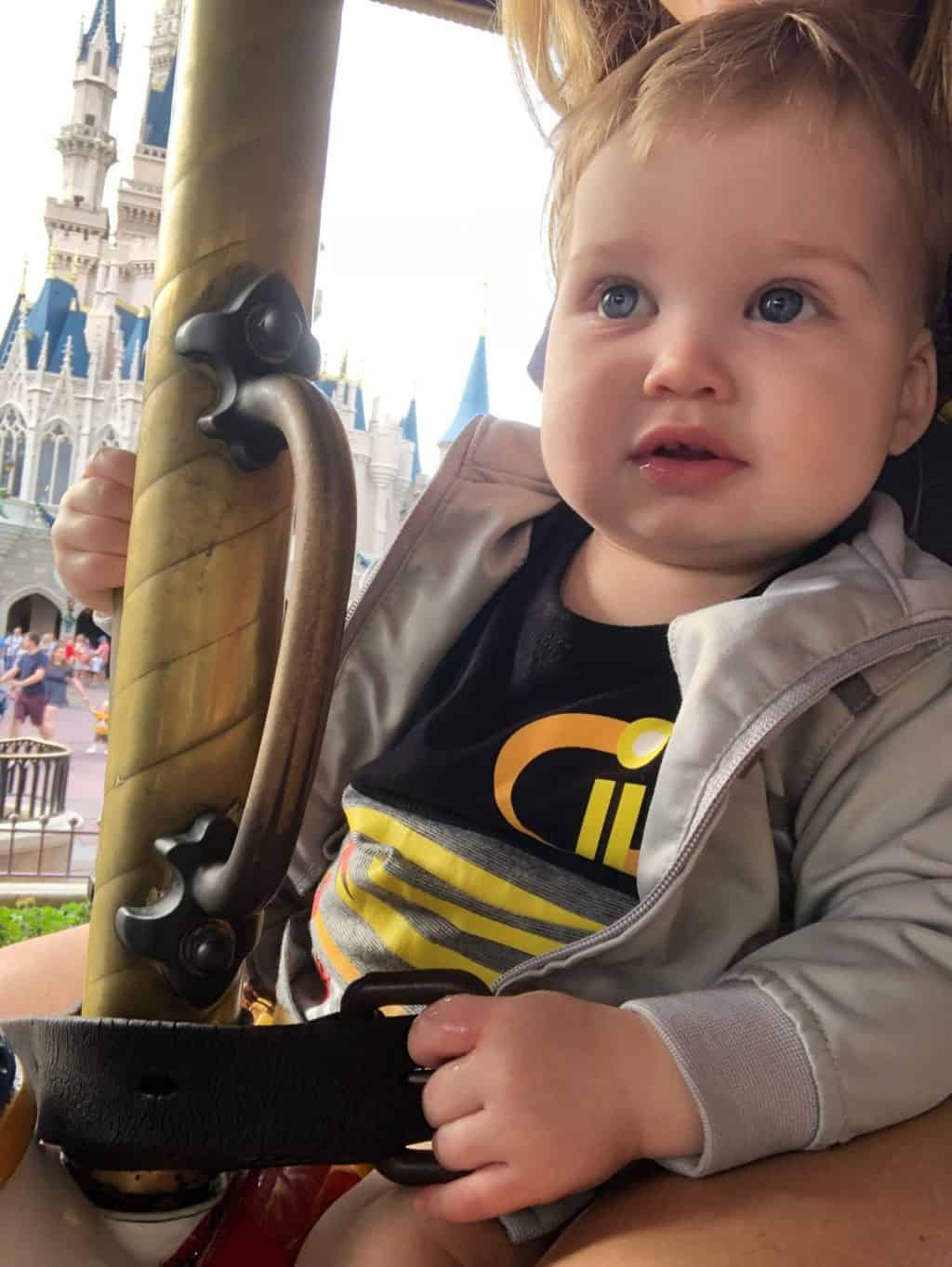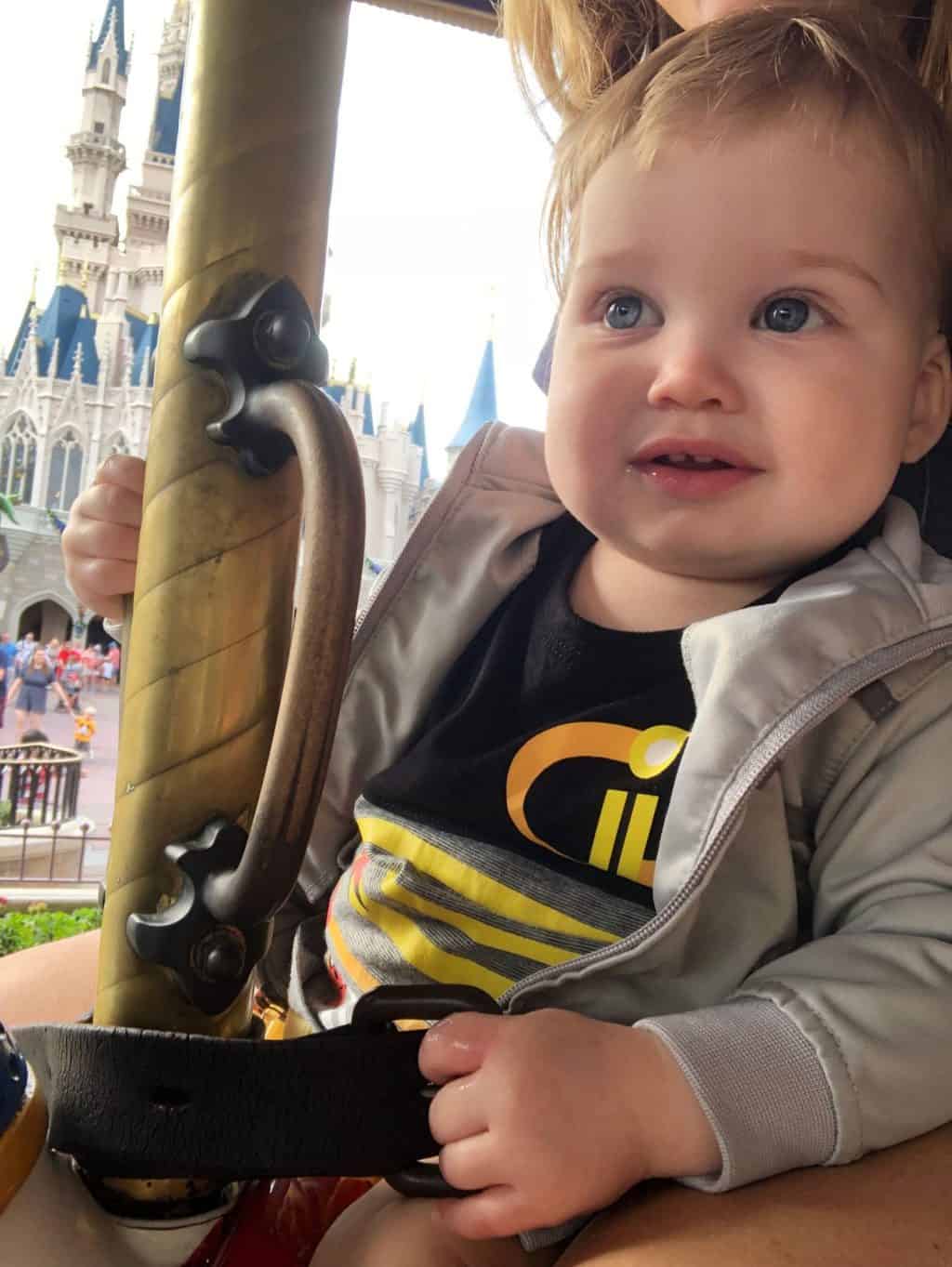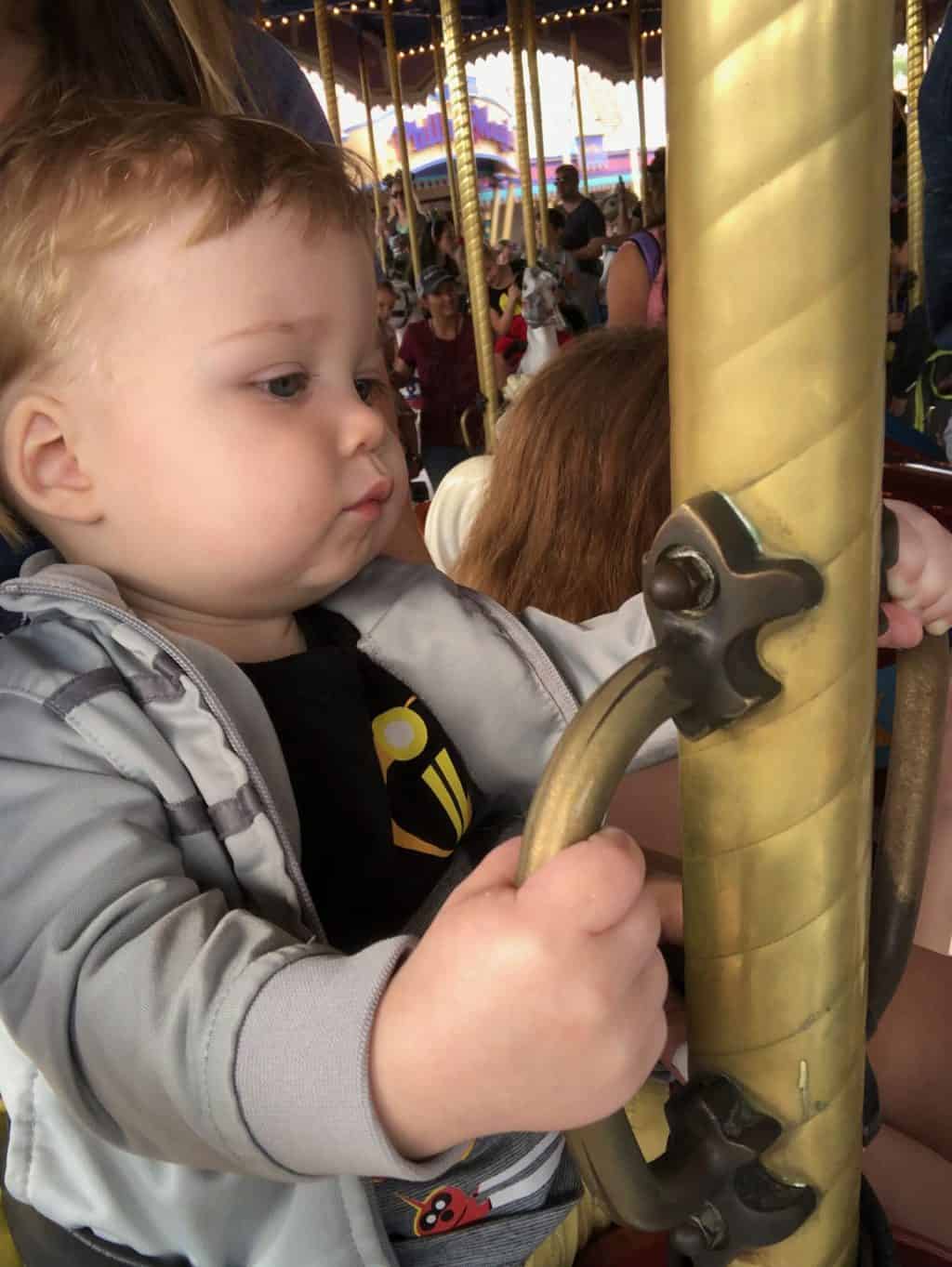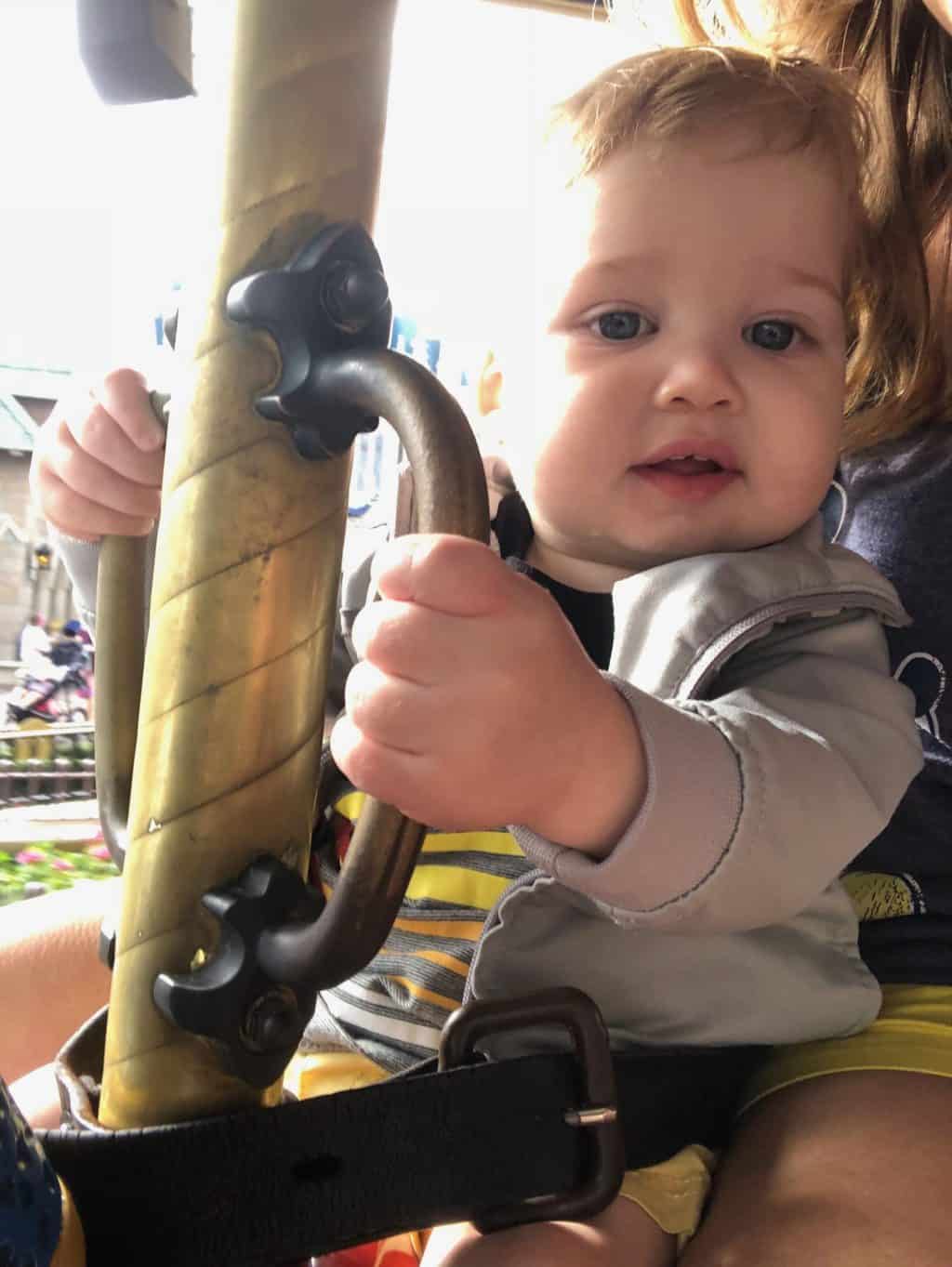 I really just had SO MUCH FUN with Spear. All of our other kids were 2.5 years old before visiting the parks so everything with Spear is a "first" for me too. And when we did take the older kids it was always several adults with them for all their firsts. It was super special to me that it was just one on one time with Spear and I and that I got to truly soak up all the fun with him!
Once we finished up we met up with the rest of our crew at Splash Mountain and I let Spear play in the play area while we waited on them to ride. He was so funny because he had no real interest in the play place and instead kept crawling over to everyones strollers to inspect them and check out their wheels.
I also started chatting with another family about adoption and they had a good friend going through the process. It was a blessing to me to be able to share Spear's story and give some advice to help!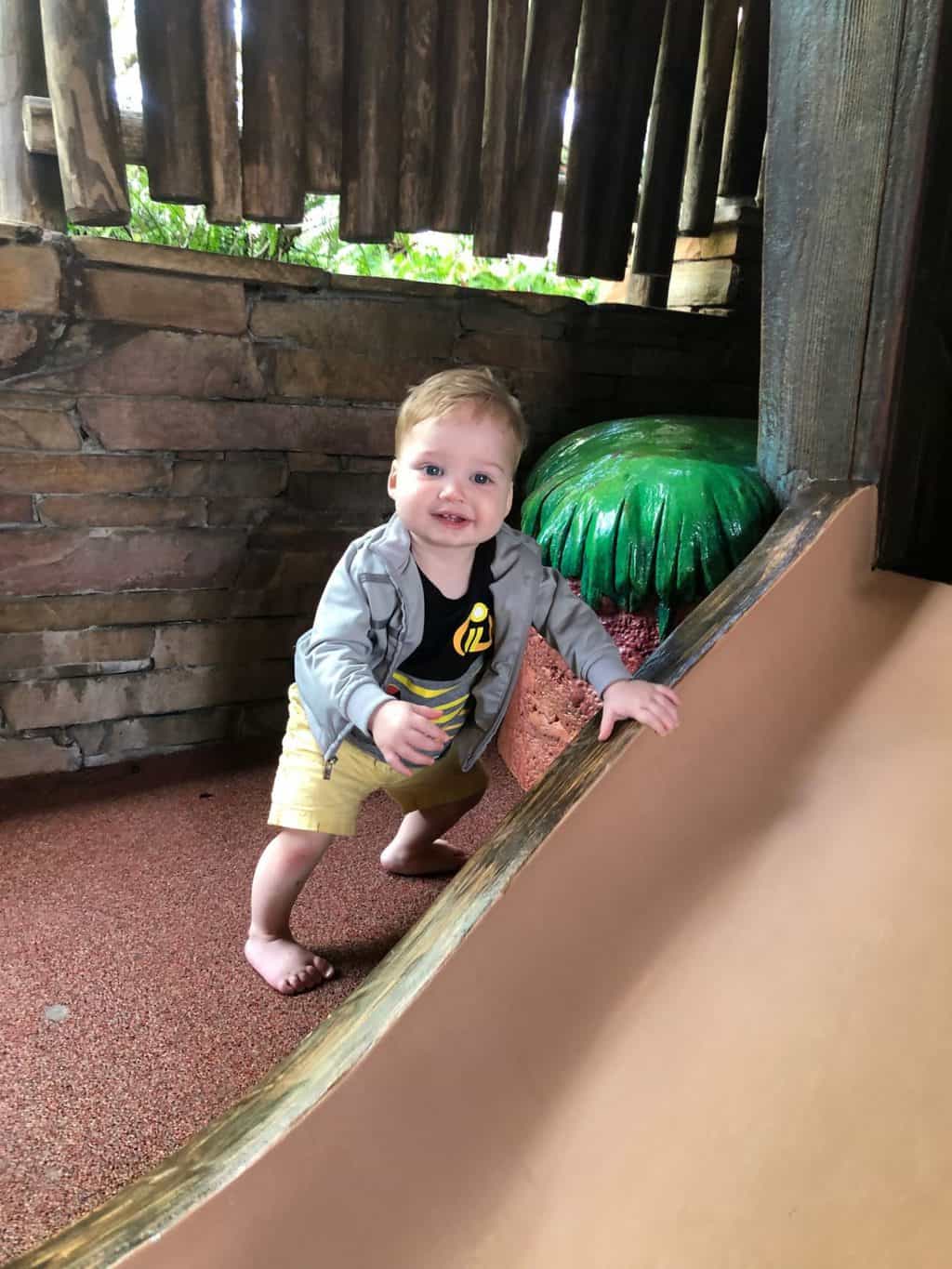 Zach was KILLING IT with the picture taking!!! I'm so proud of him and can't help but think that my constant photo taking is wearing off on him 😉
Mine Train!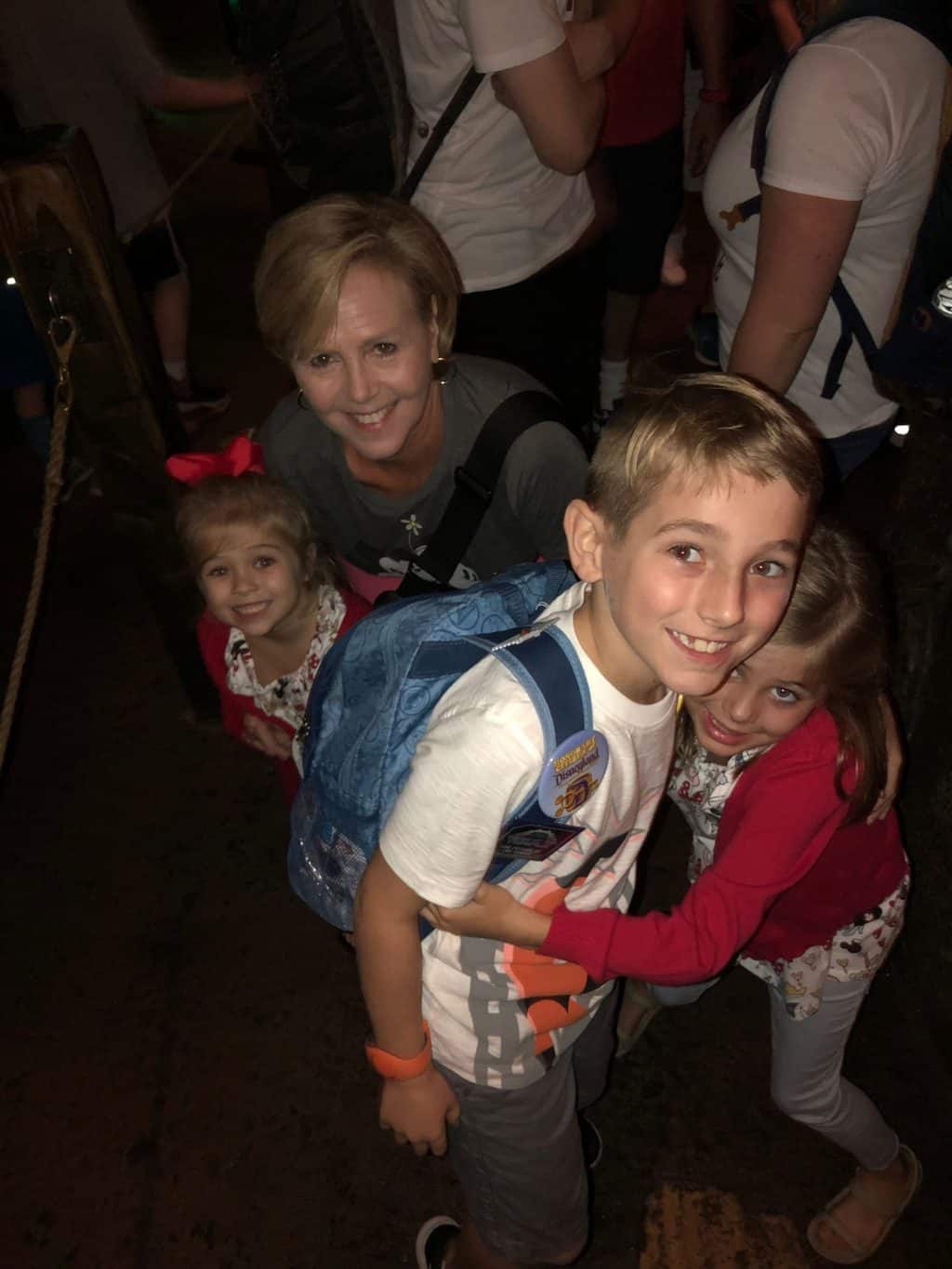 Yay for getting to ride together!!!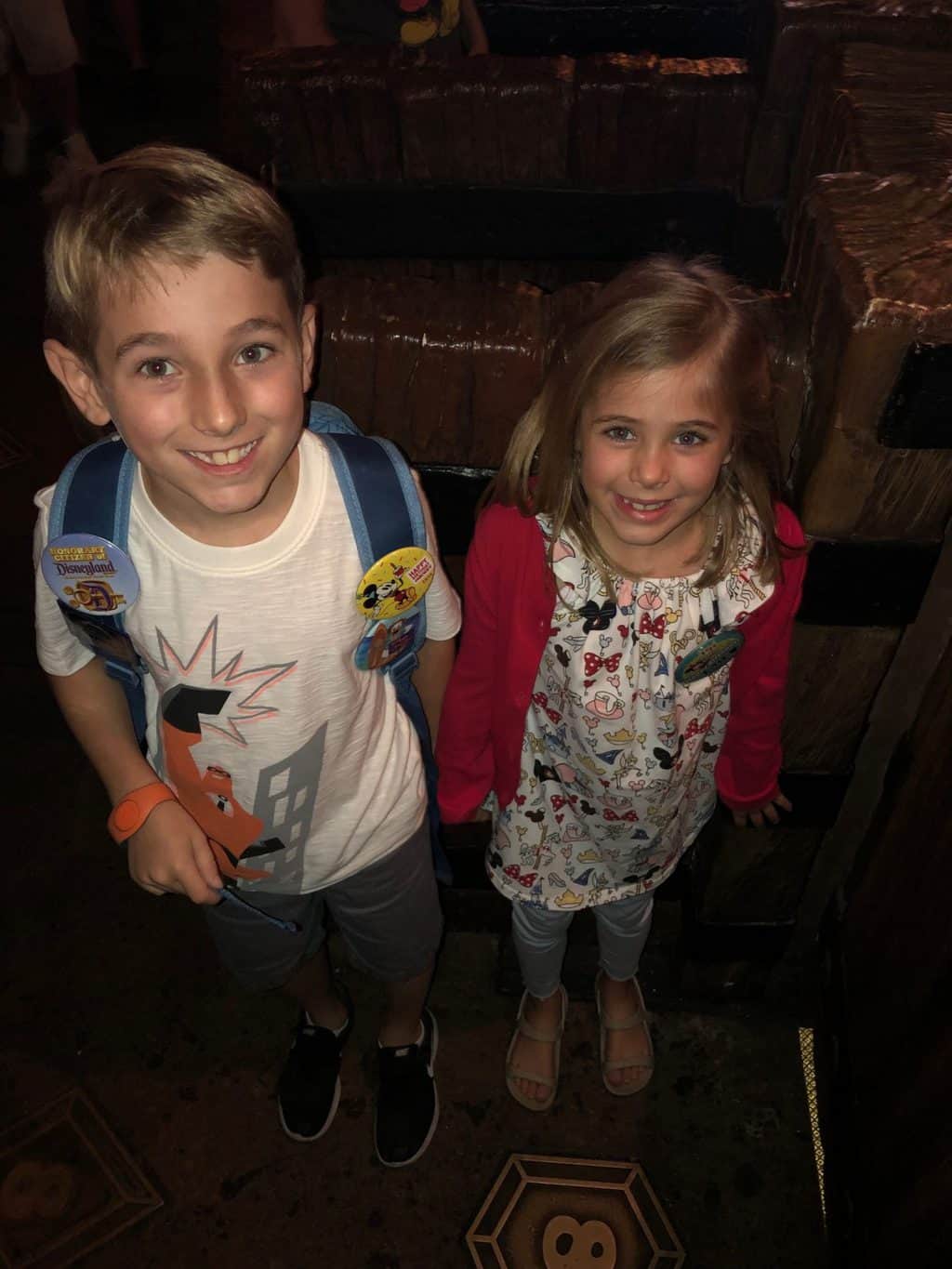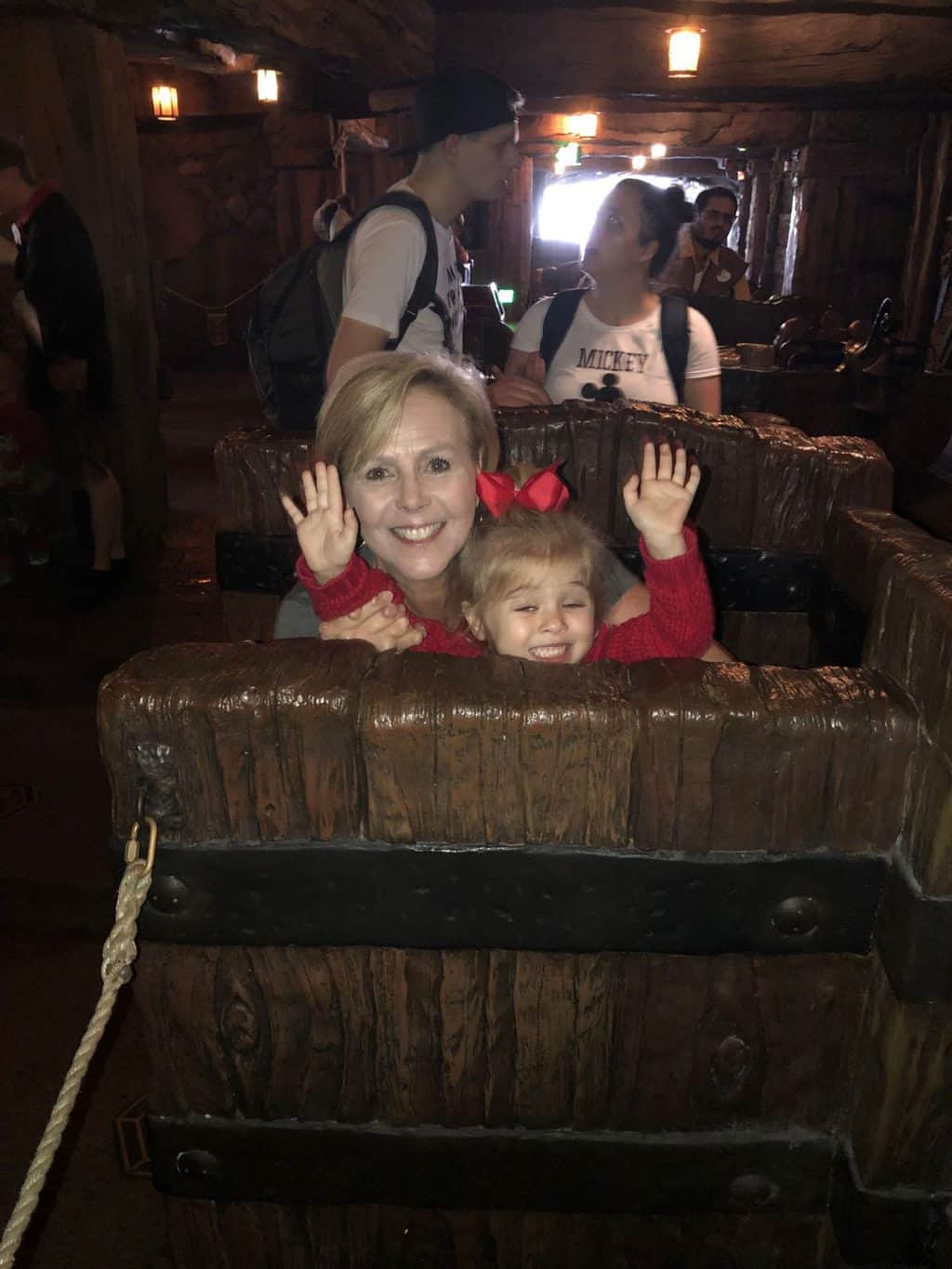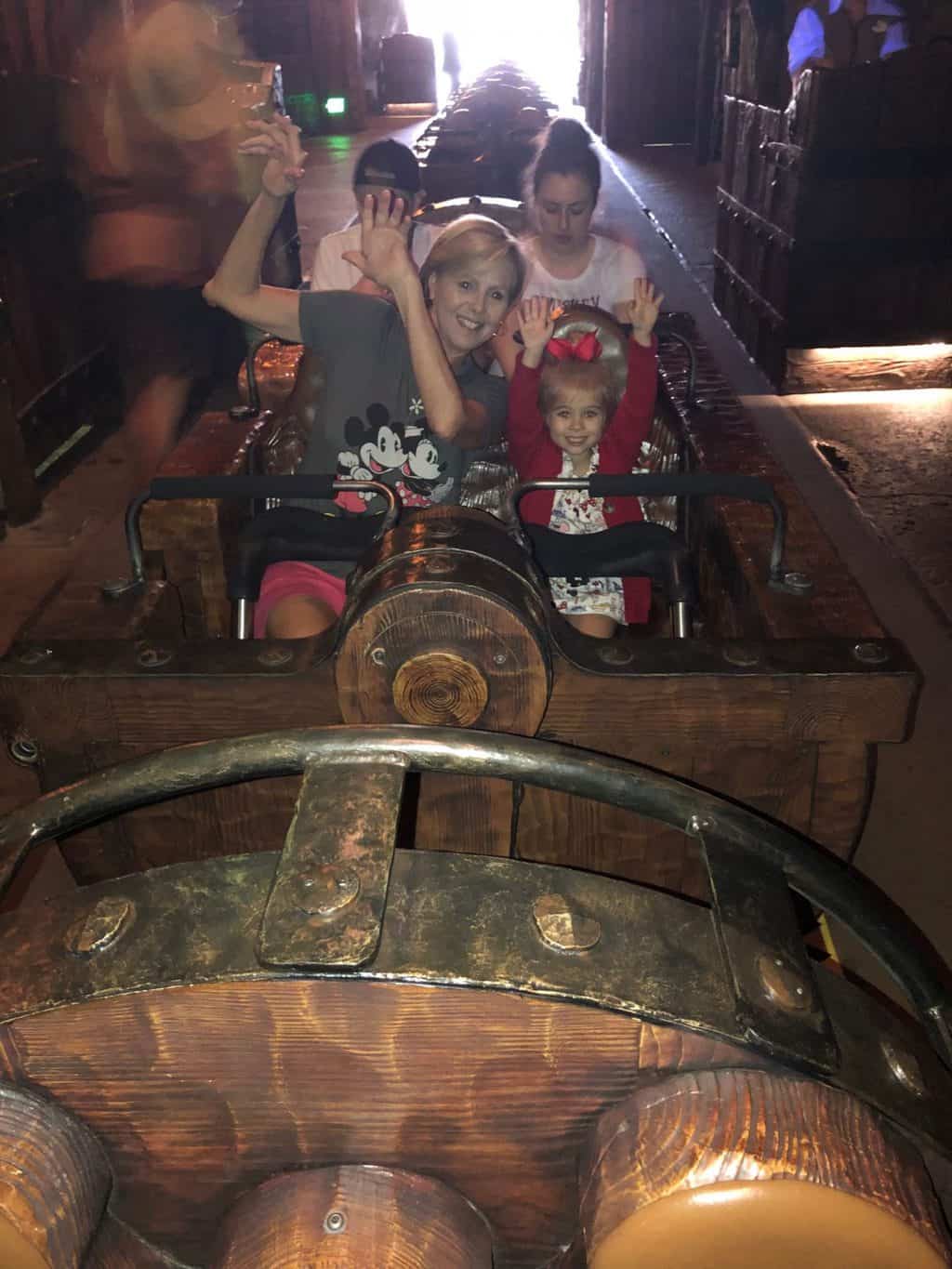 Thunder Mountain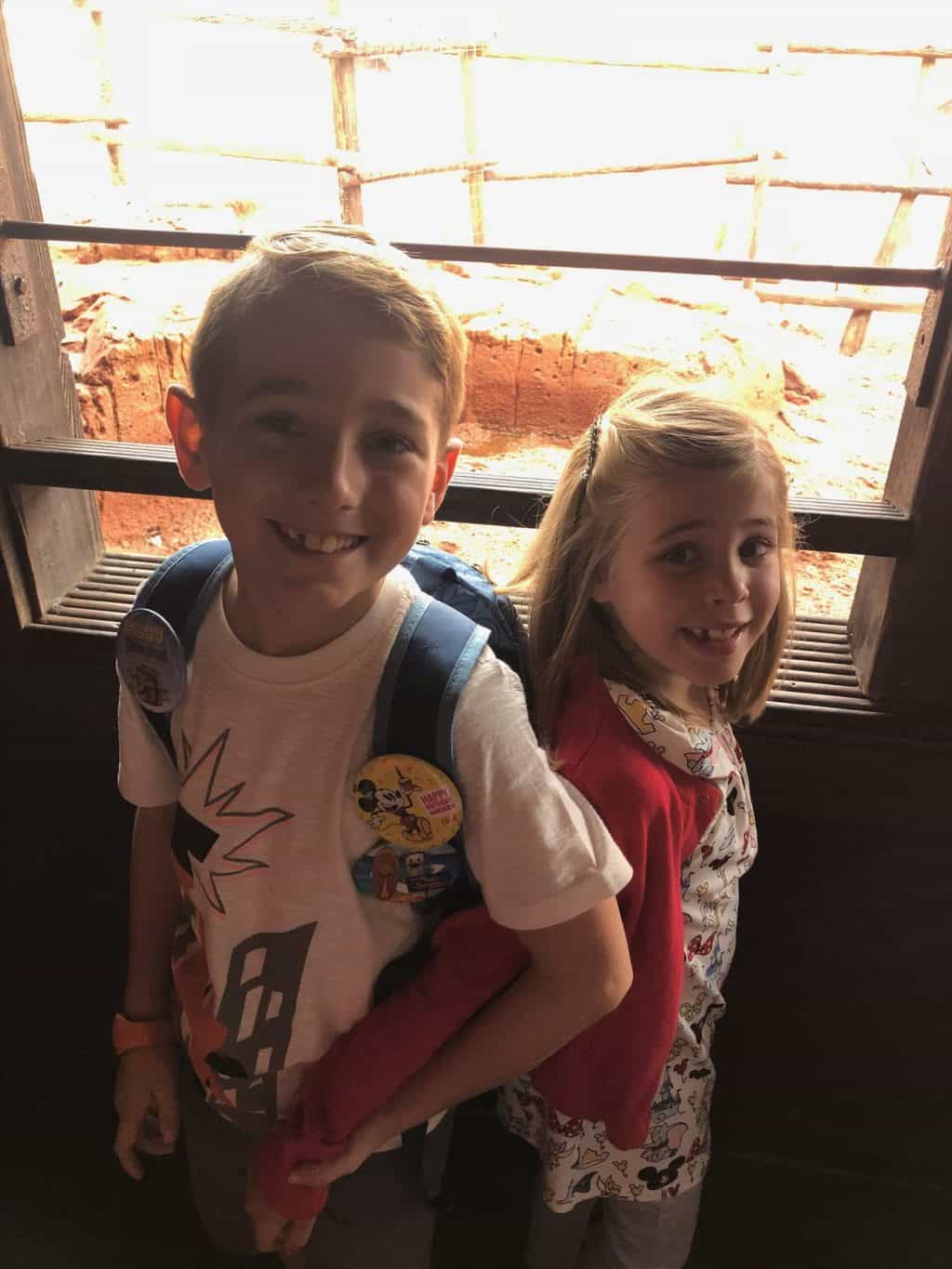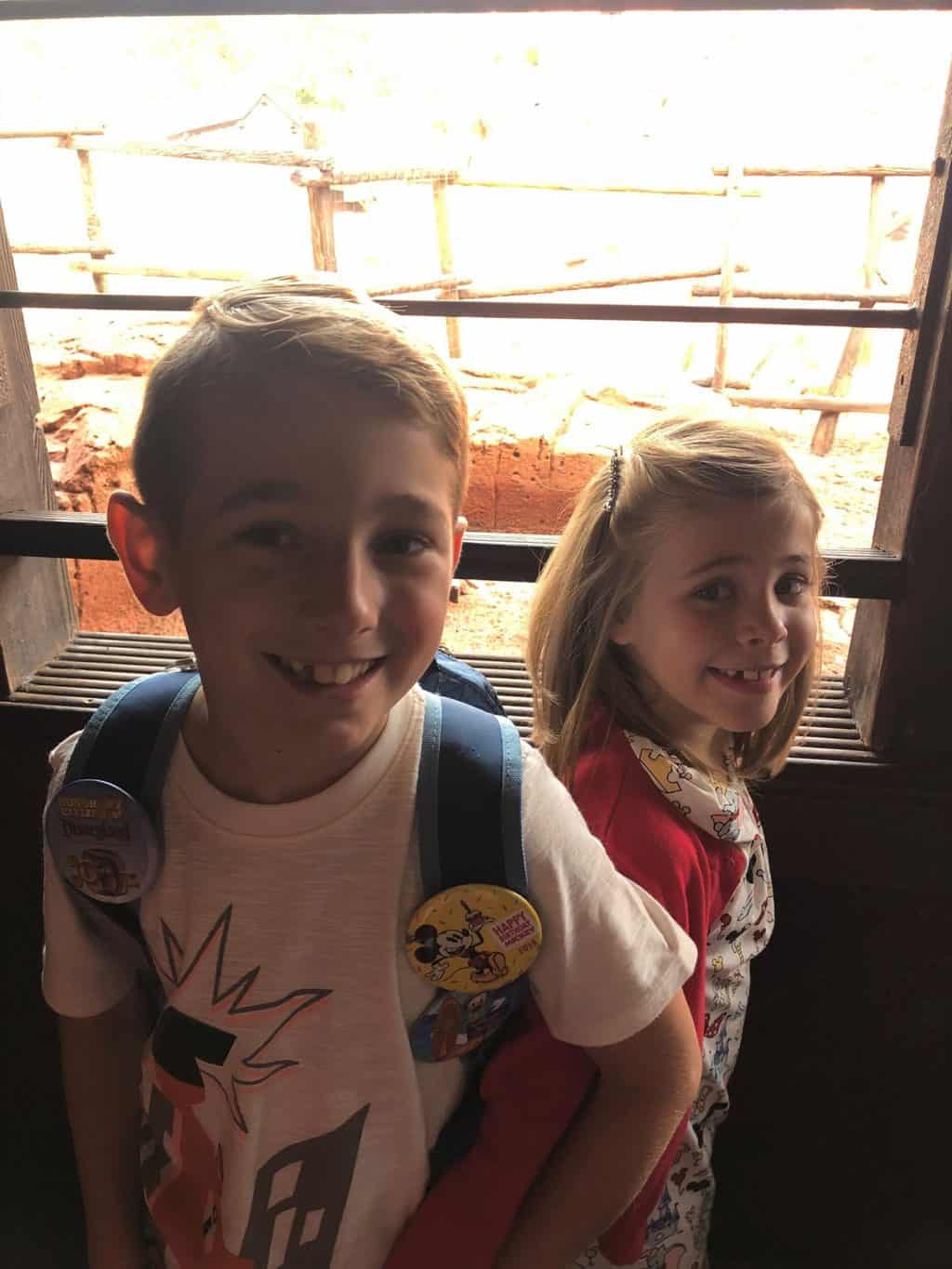 Not only was the day super special because Kye and Britt got to ride together but it was also the first time Tess got to ride Thunder and Splash at Magic Kingdom! She was THRILLED and kept telling G-Mama that she'd help her be brave 😉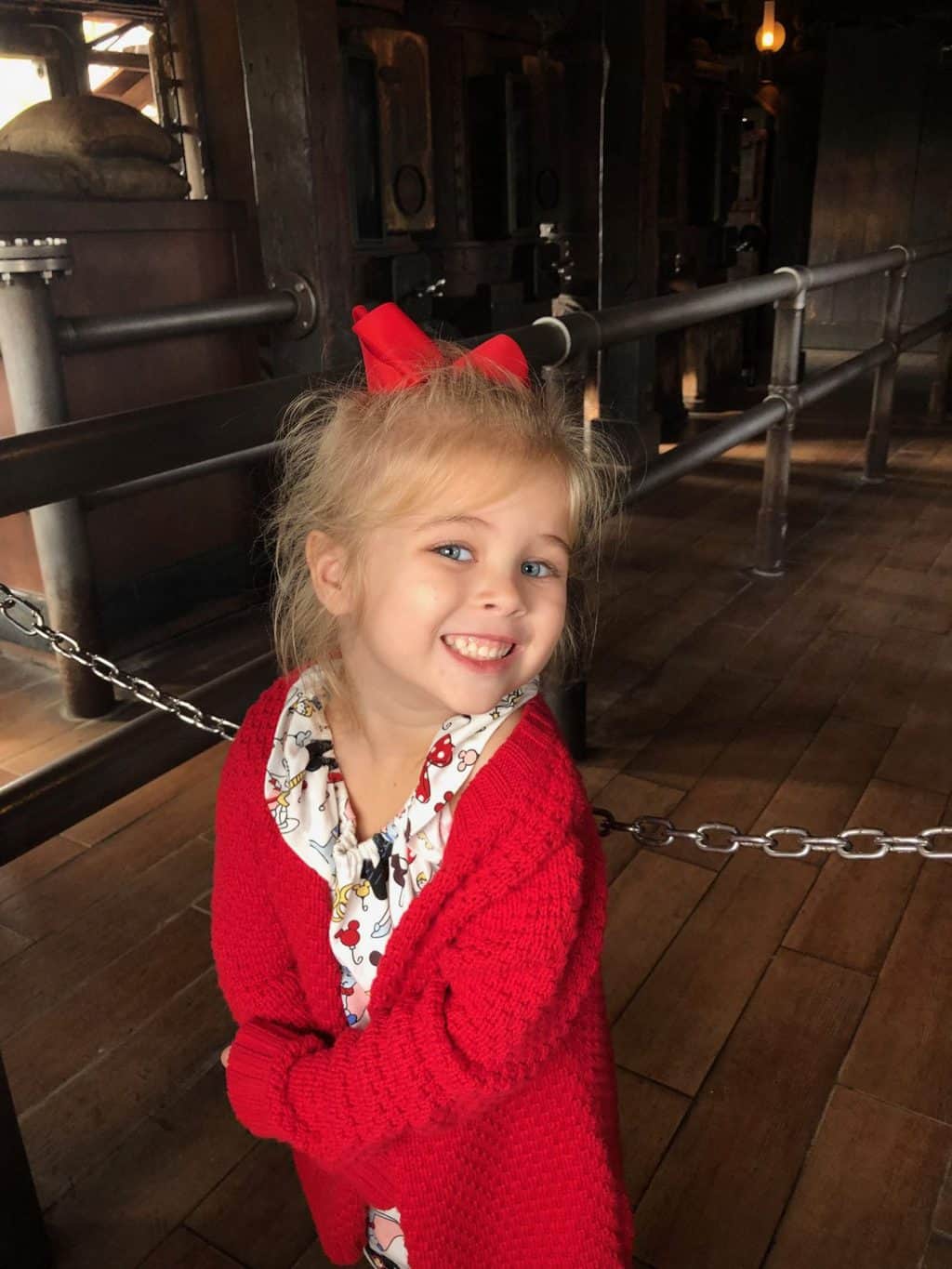 Britt and Kye were seriously living their best lives getting to ride everything together!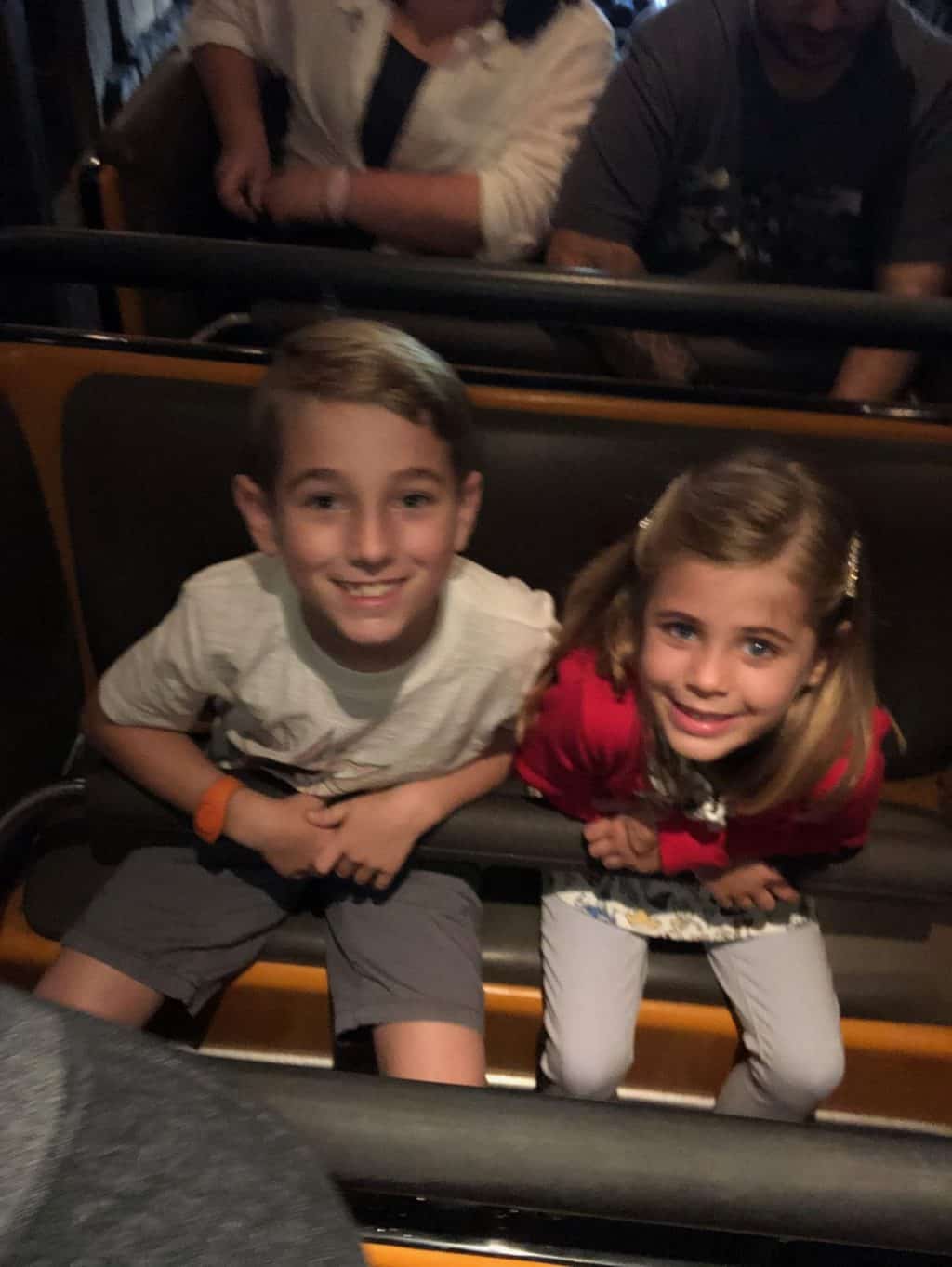 And G-Mama loved getting to experience all the fun and joy too!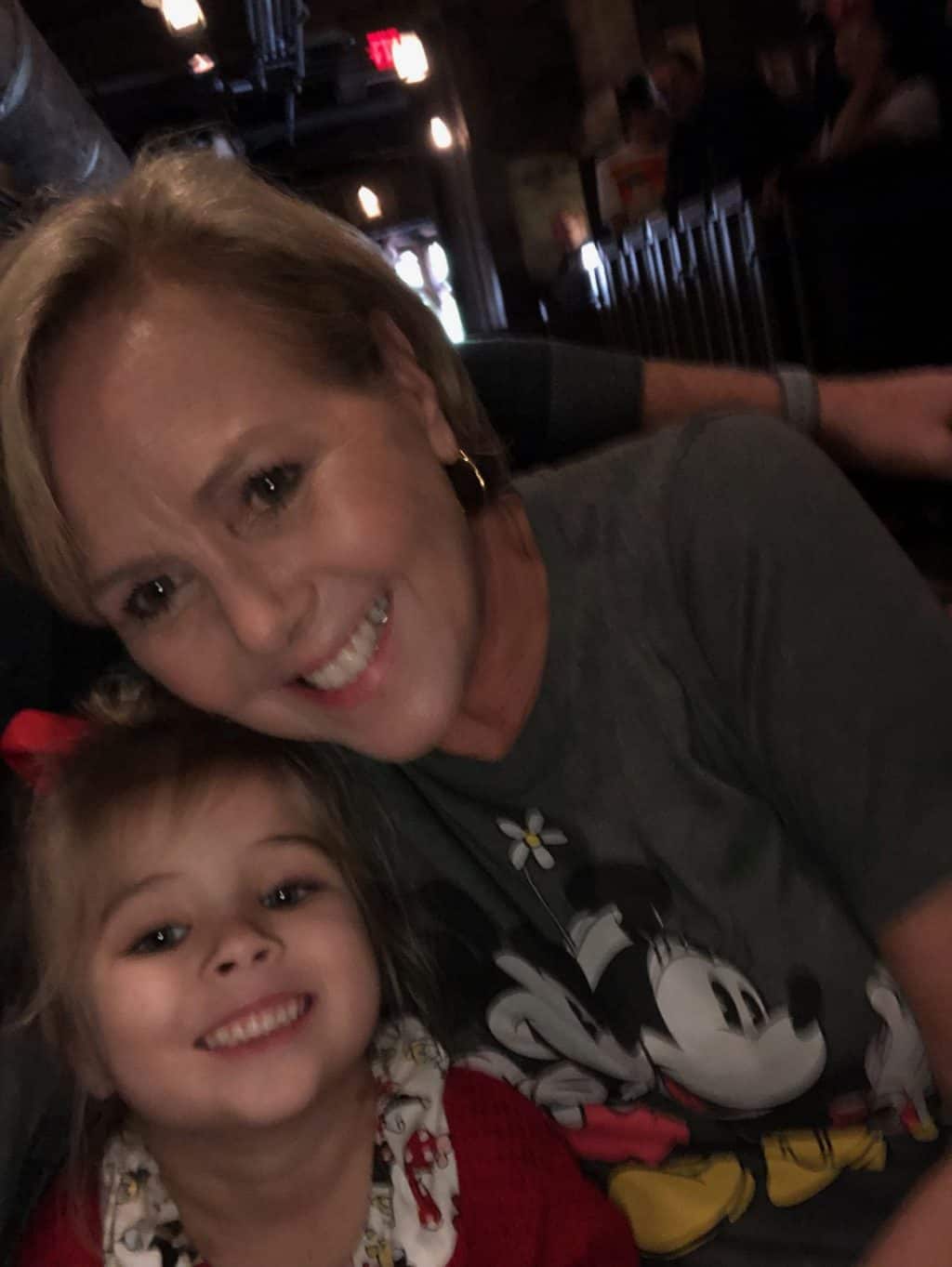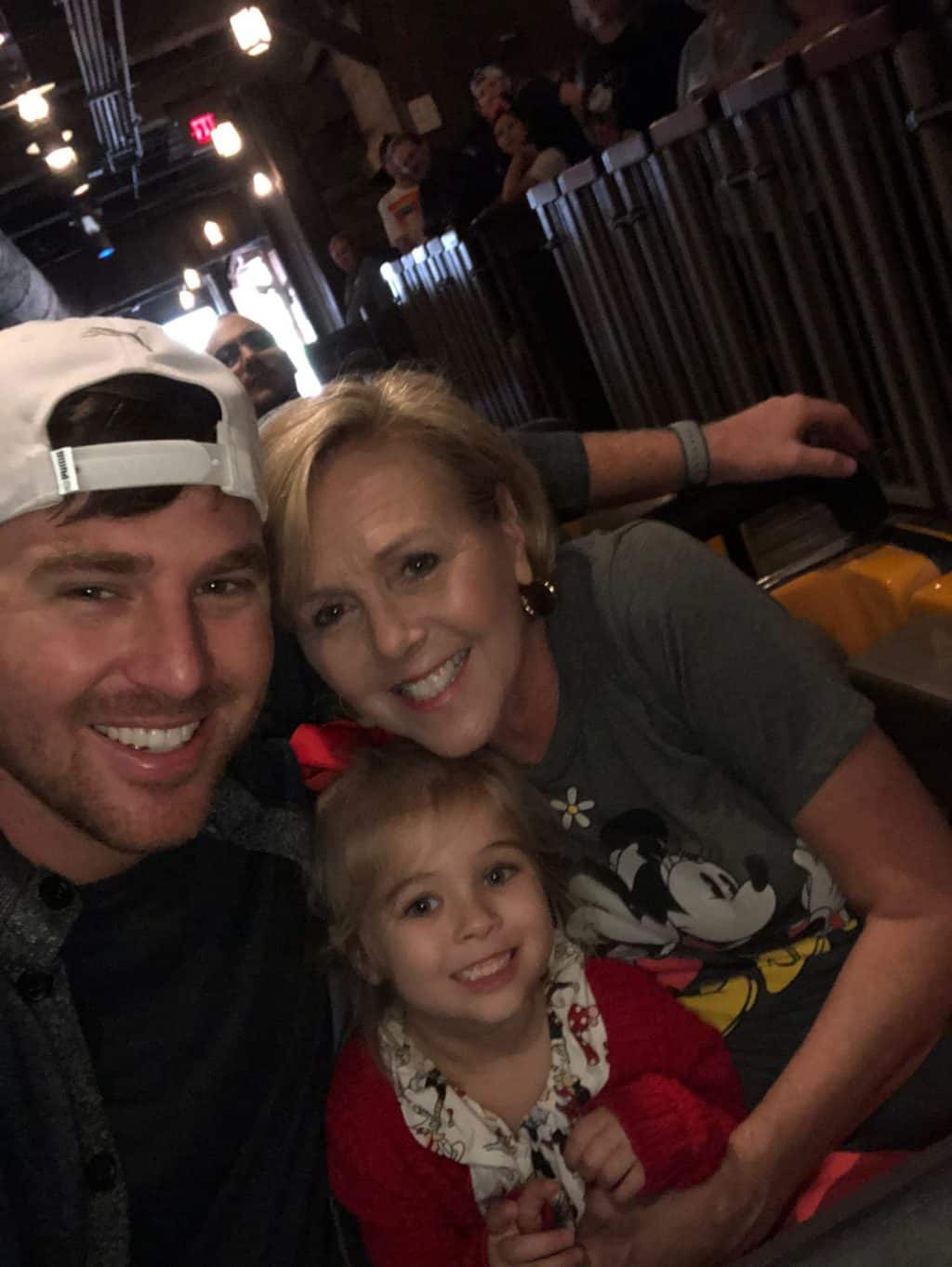 Splash Mountain Round 1!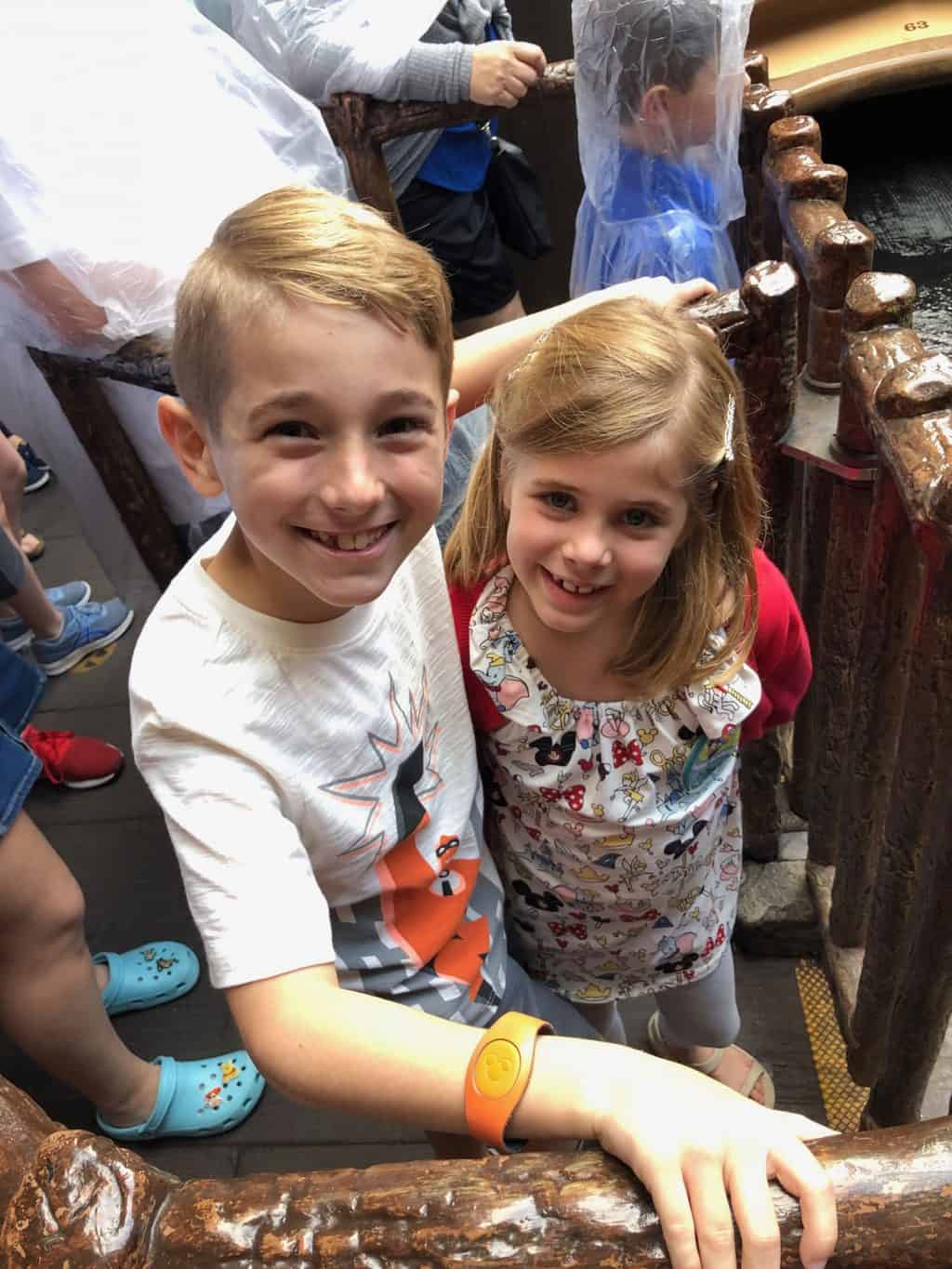 Yay for "Zippity Do Dah" ride!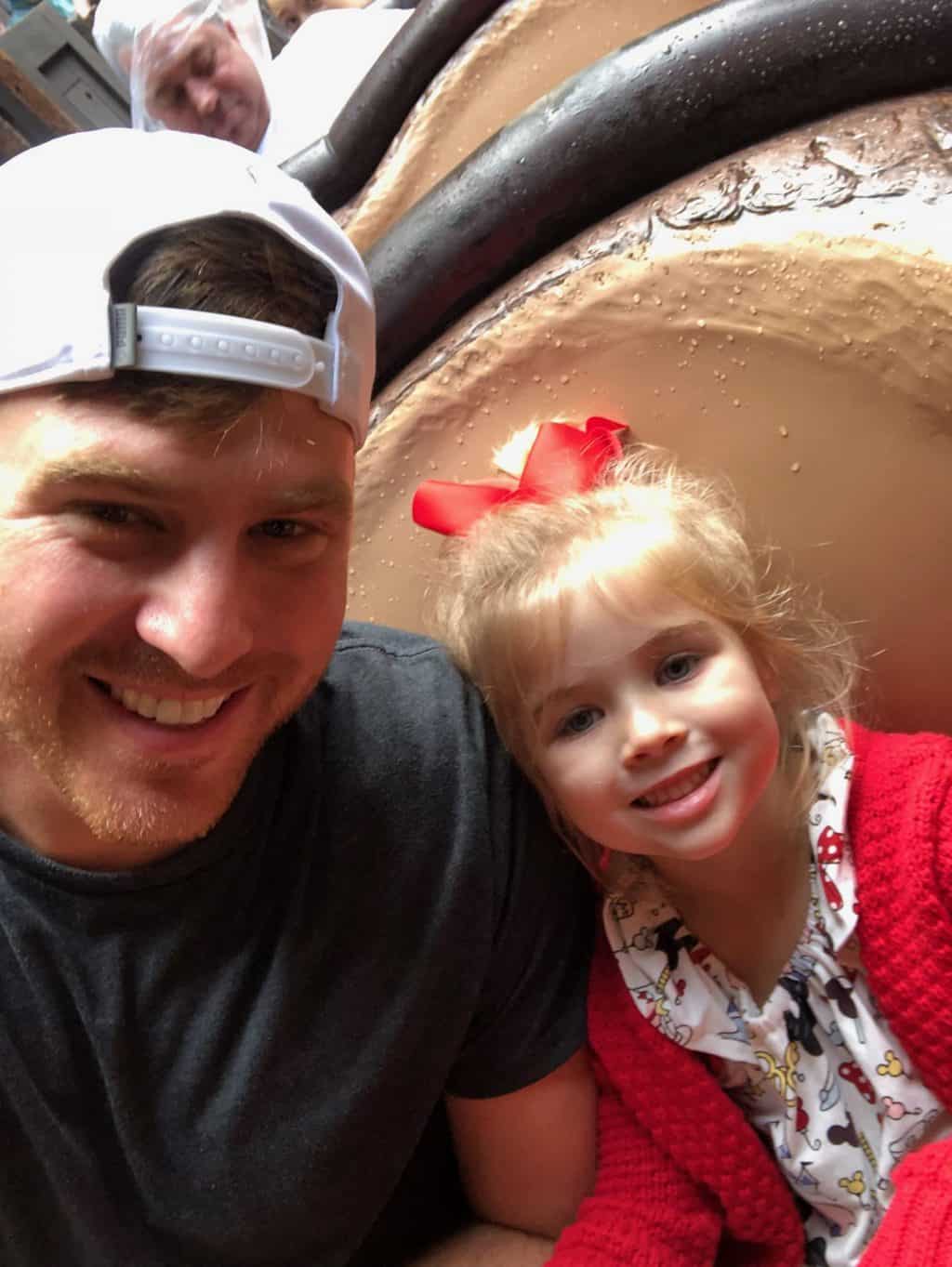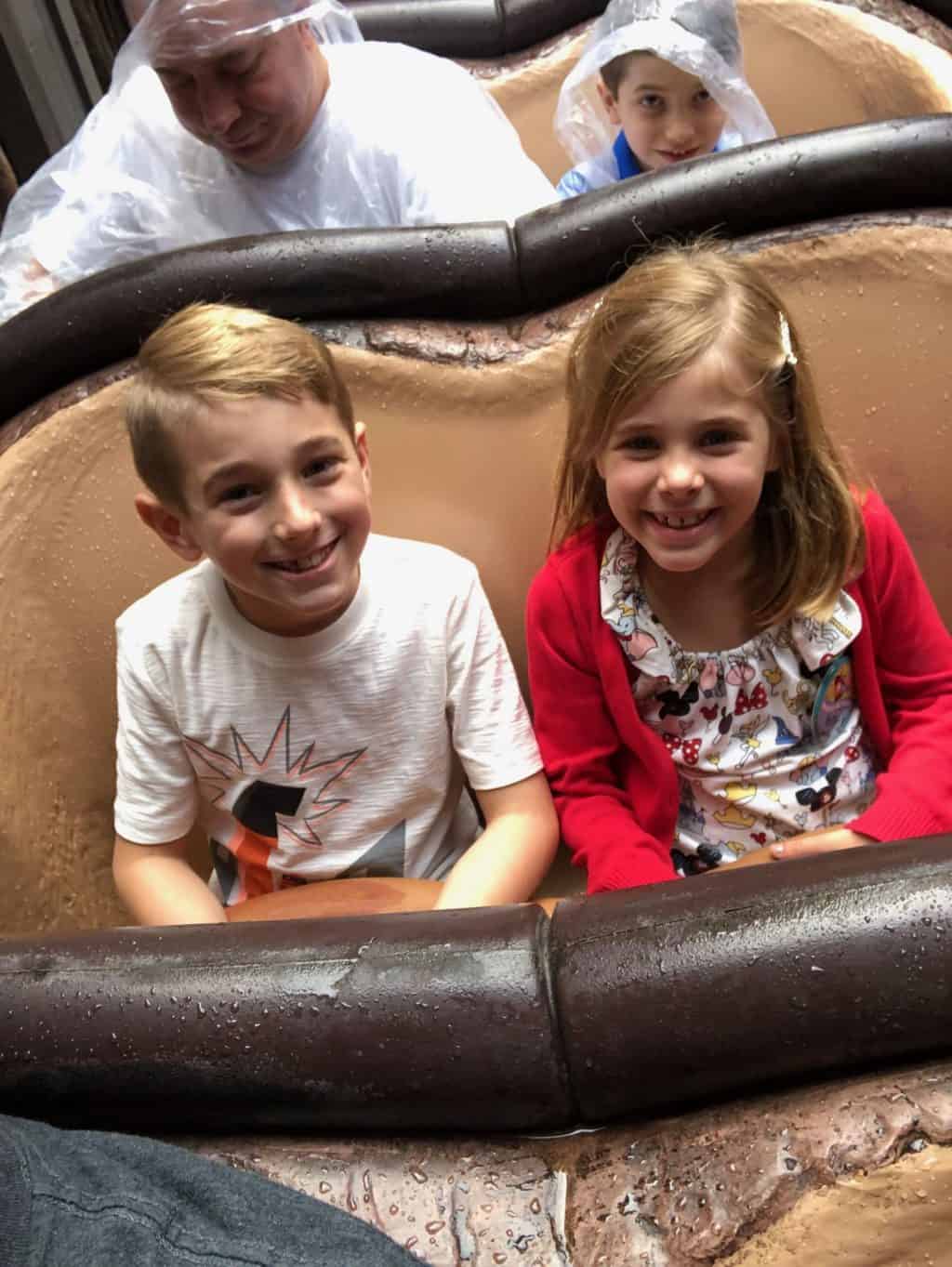 Great hidden mickey!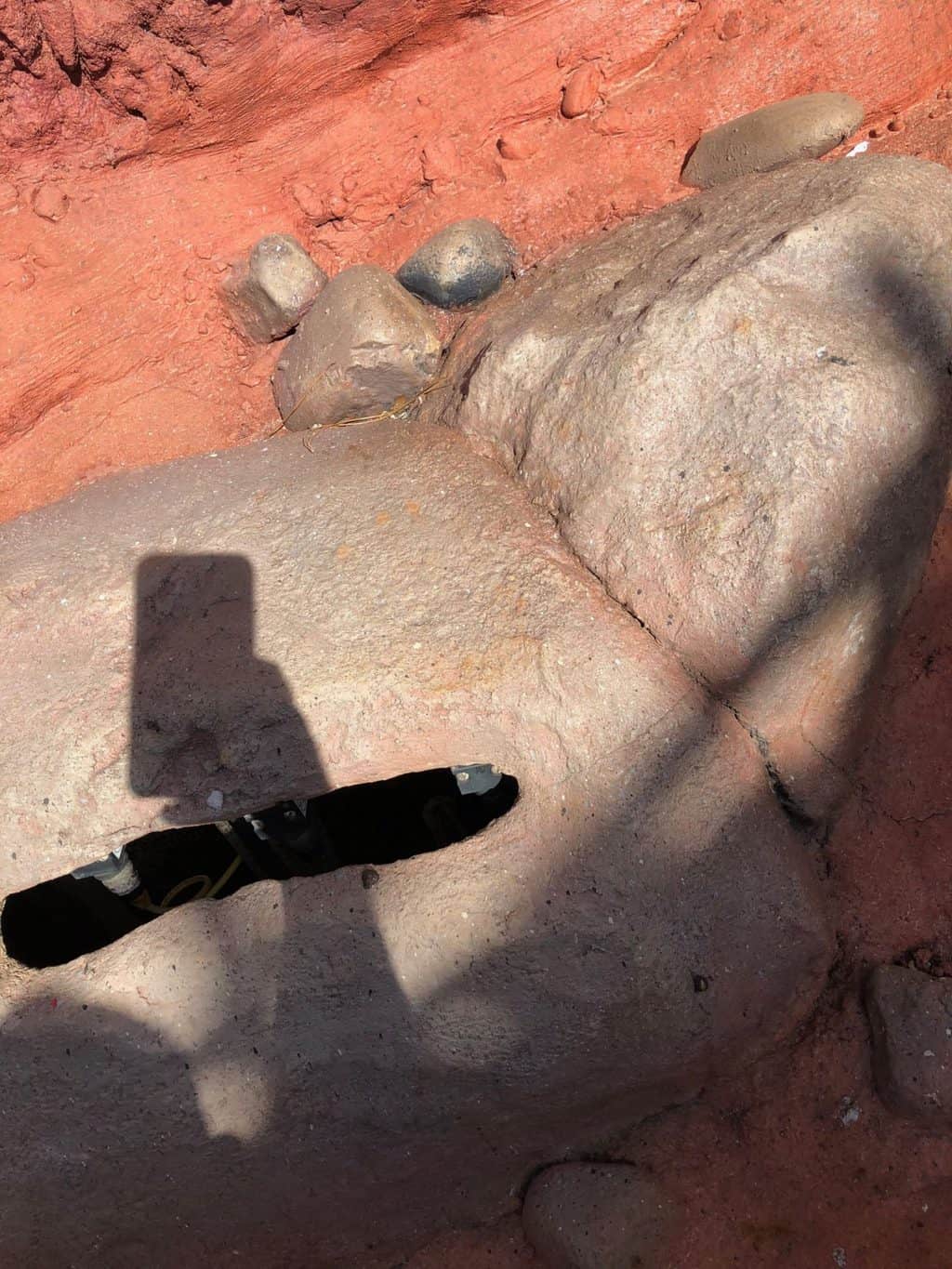 Round Two!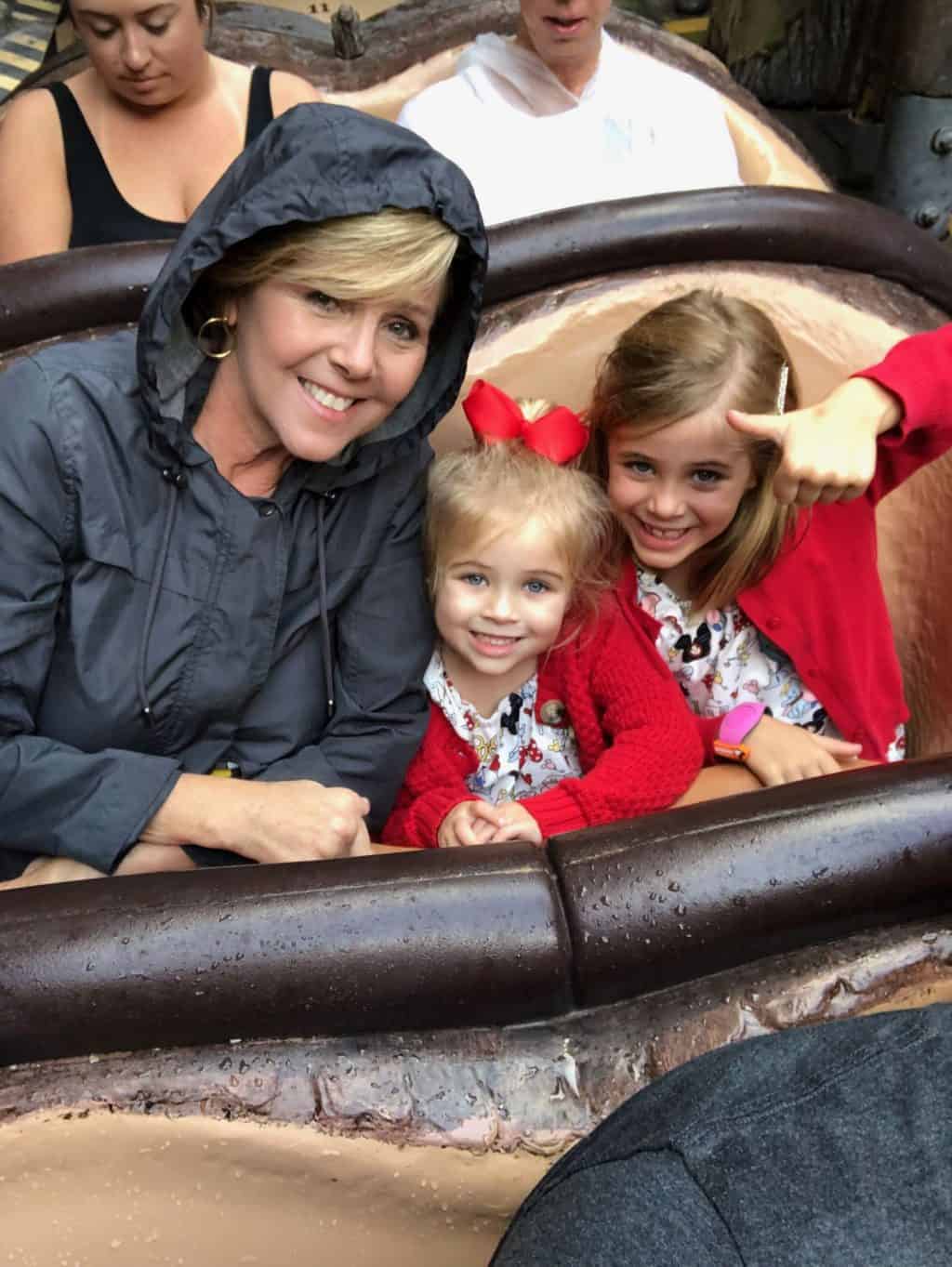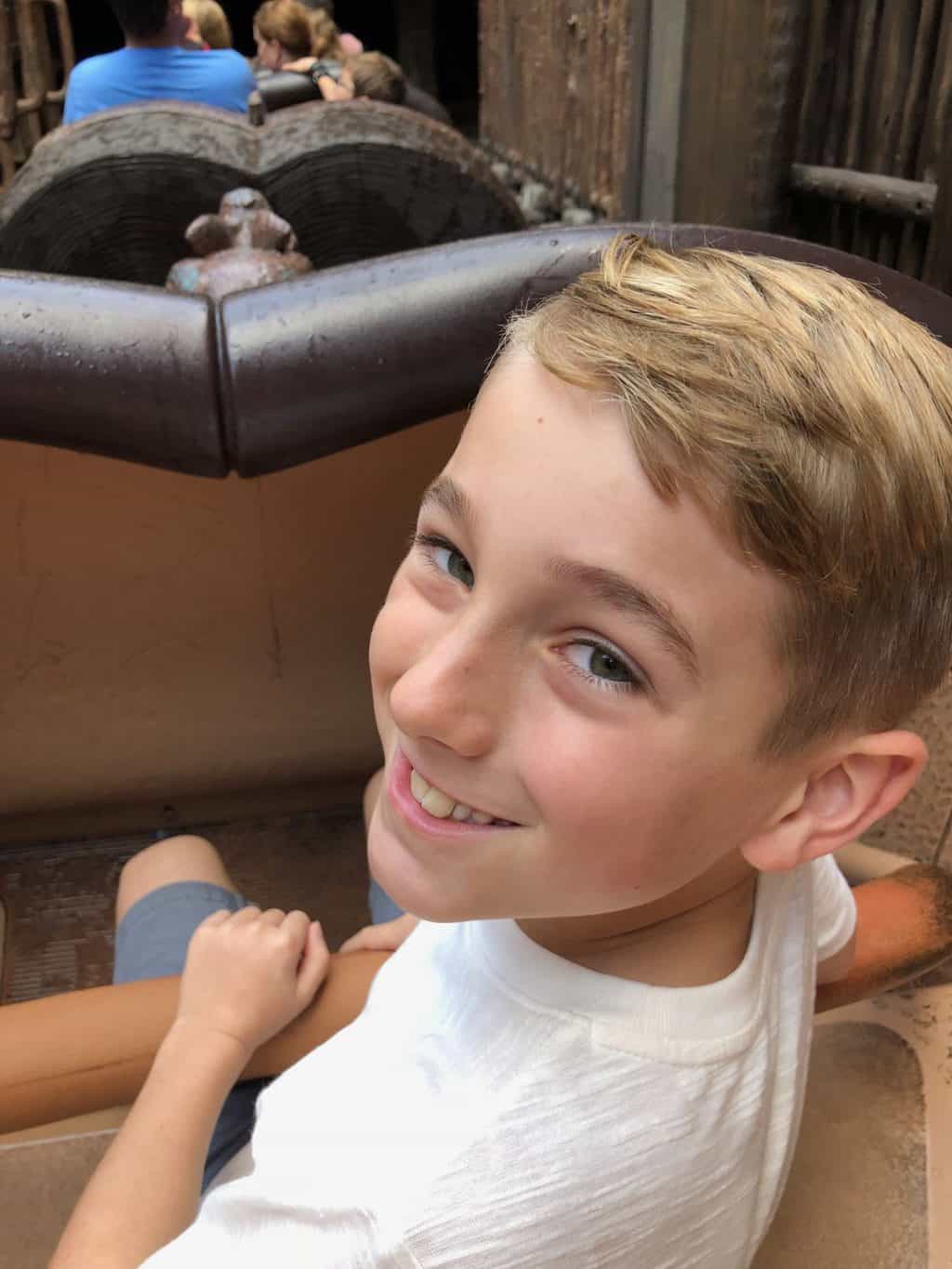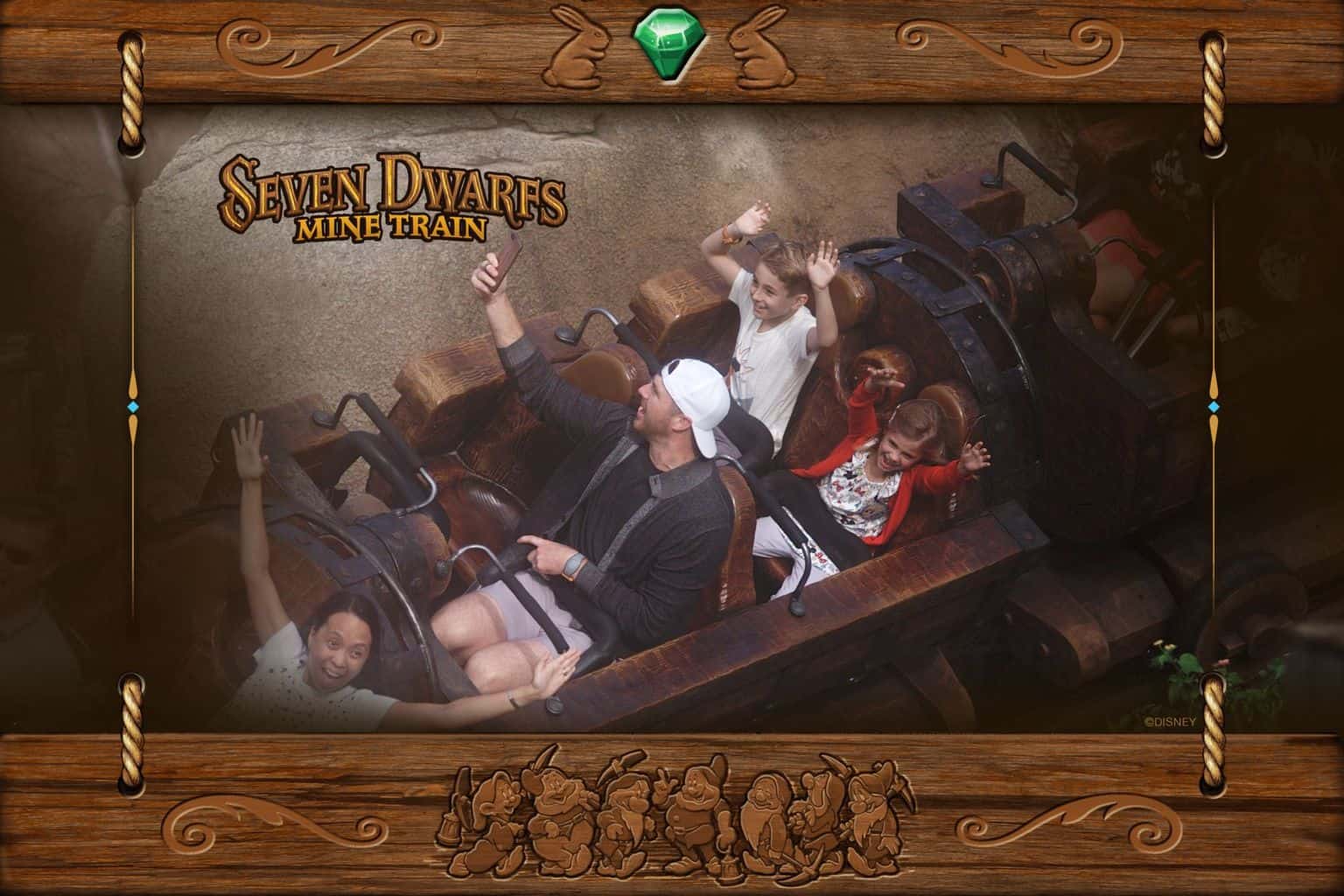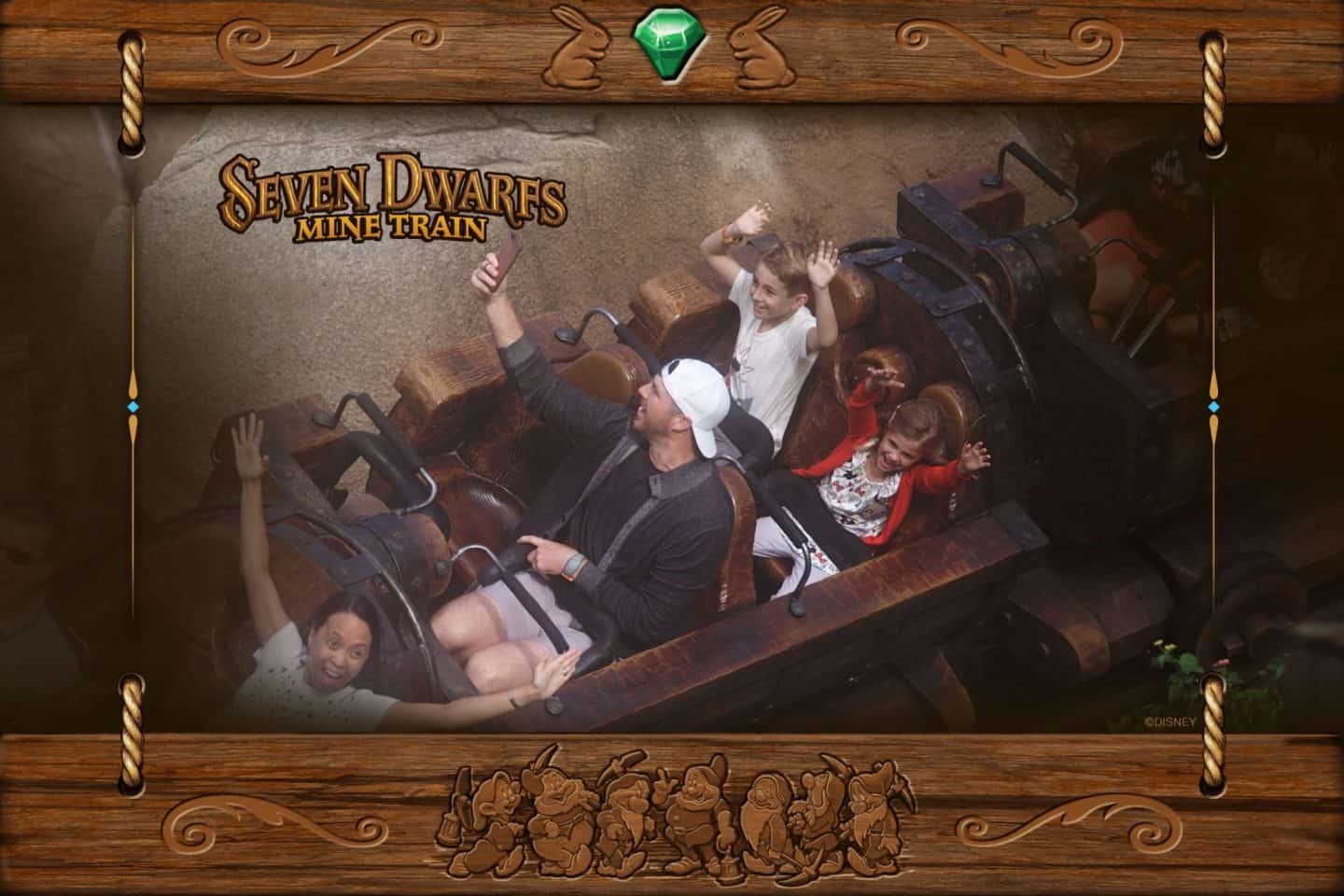 I love how Kye and Britt planned out their Splash Mountain moment 😉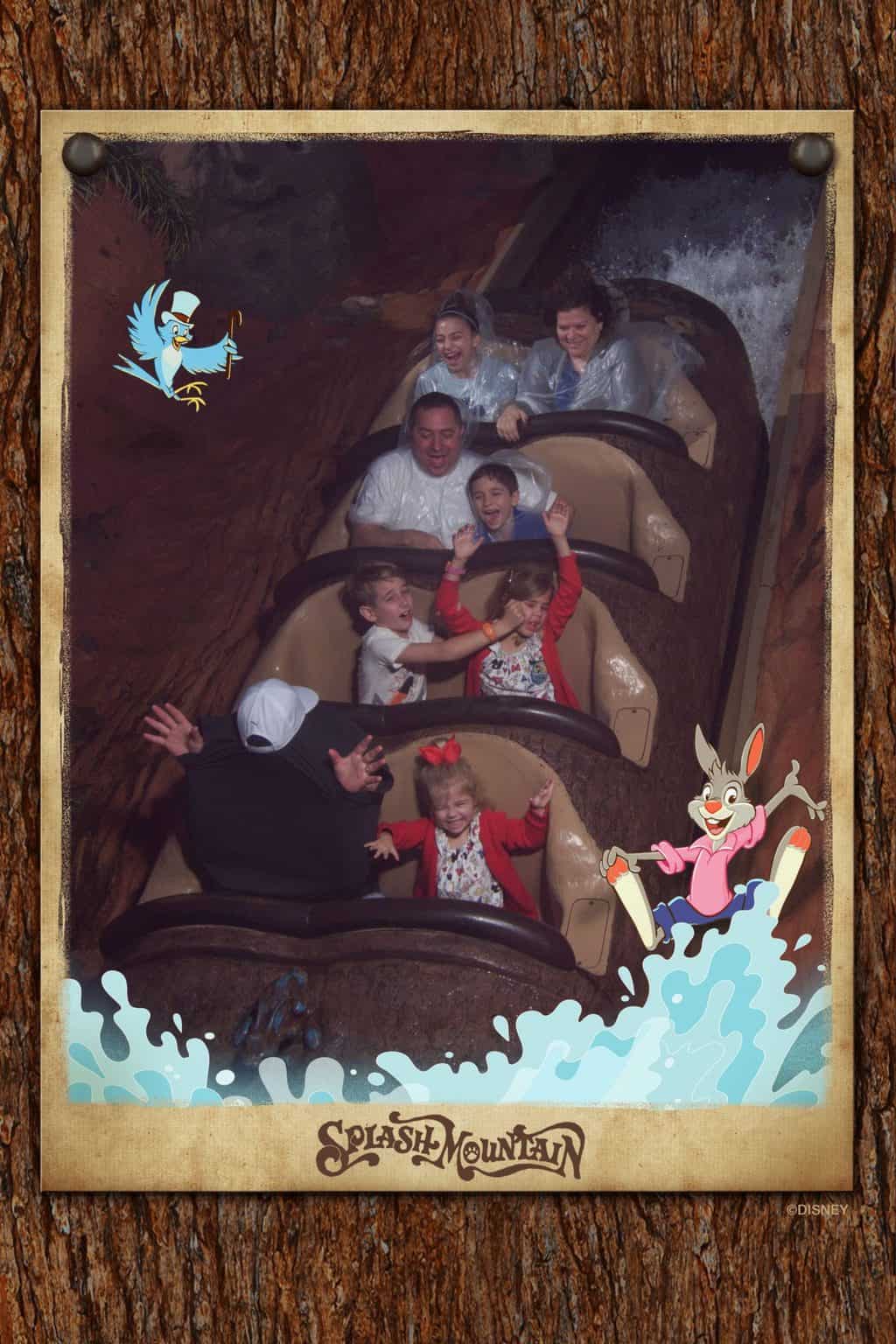 Mrs Charlotte haha gotta keep that hair dry!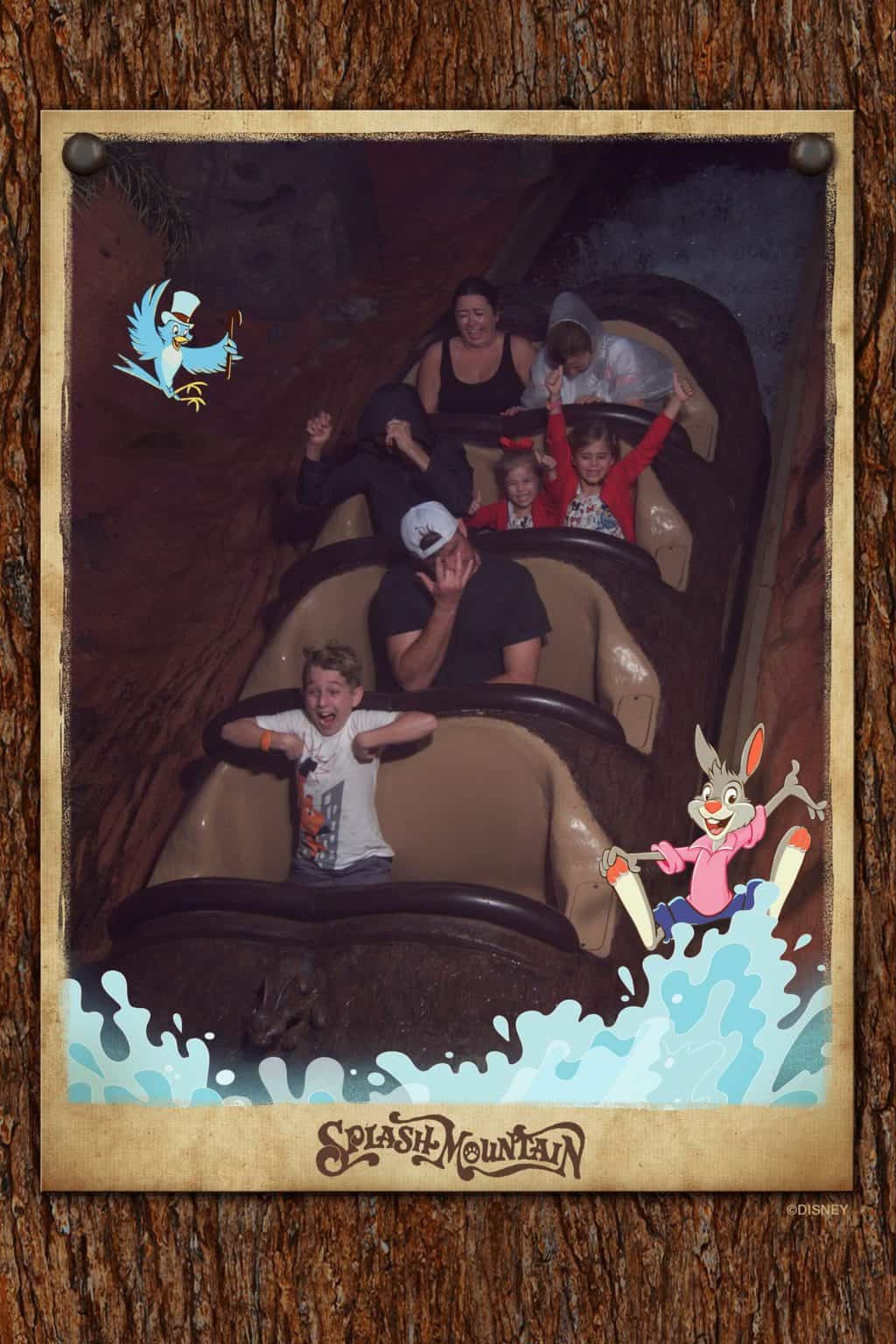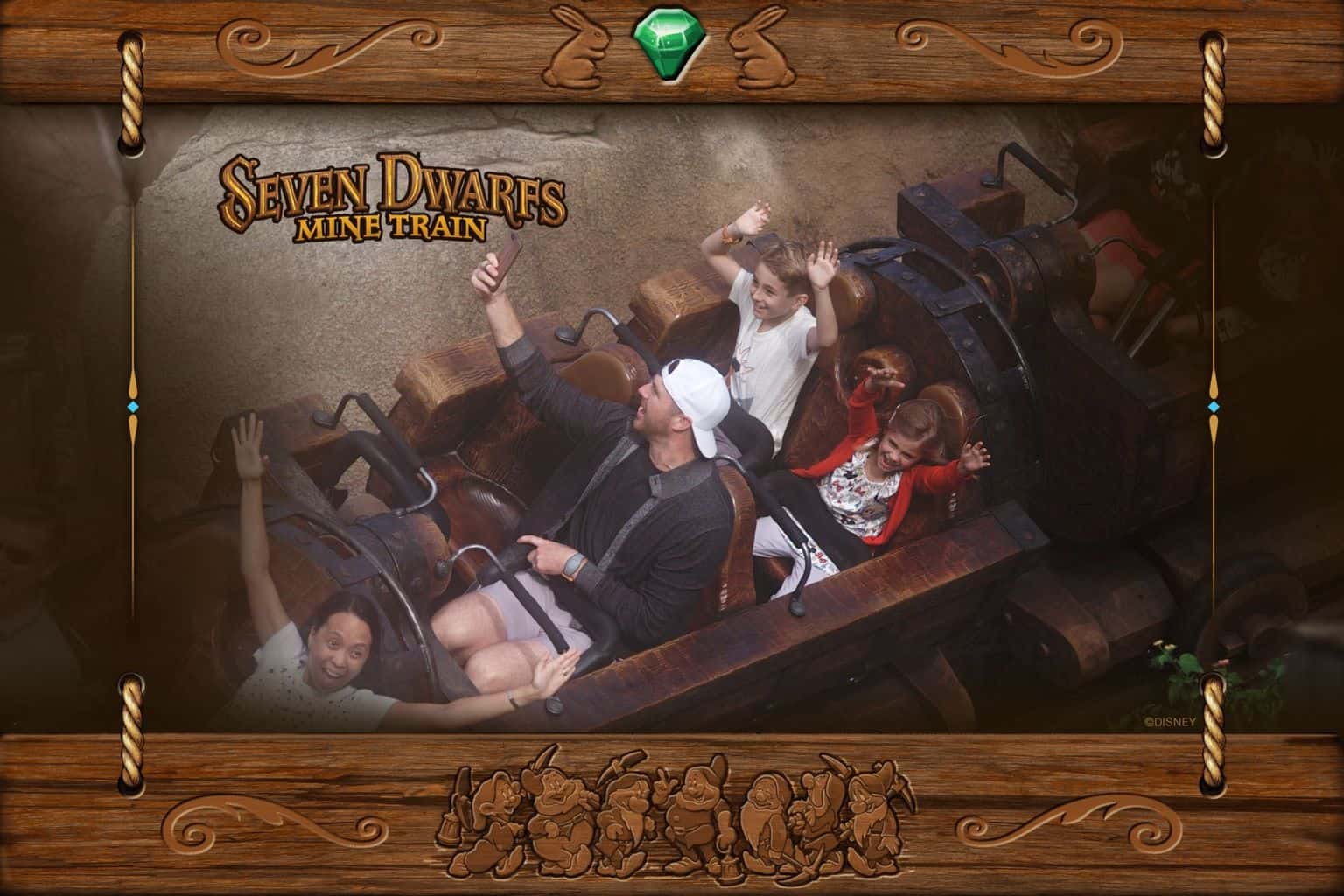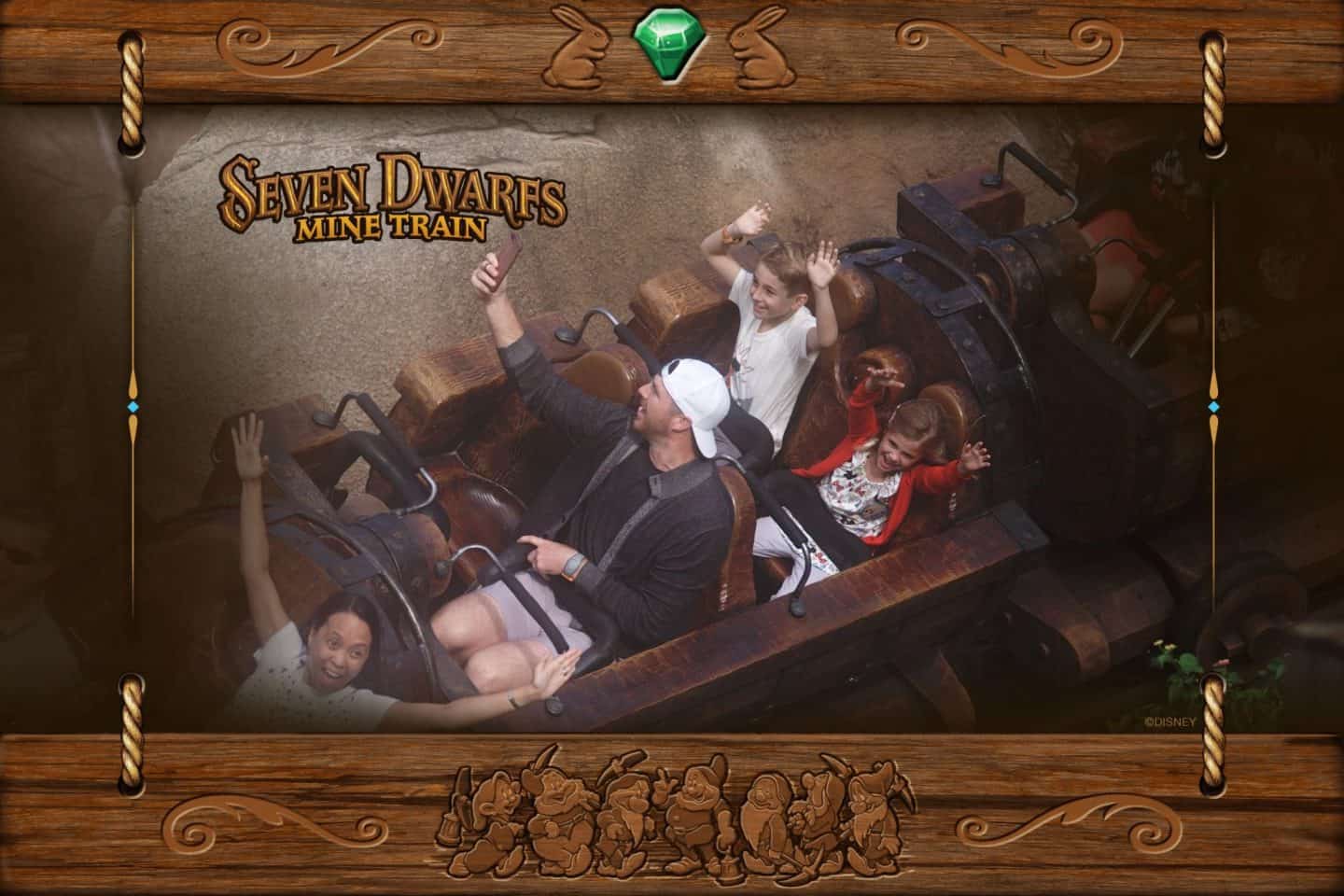 When the older crew went to ride Splash Mountain for a second time (yay for such short waits!) I put Spear in the stroller to let him get a bit of a nap and headed over to Tomorrowland to grab a coffee and chill before meeting them at Teacups.
When I went to get my coffee the girl asked if I wanted a donut and I told her she shouldn't ask that because she was killing my willpower to not order one and then she gave it to me for free 🙂 So sweet! I ate half then shared the rest with the kids 😉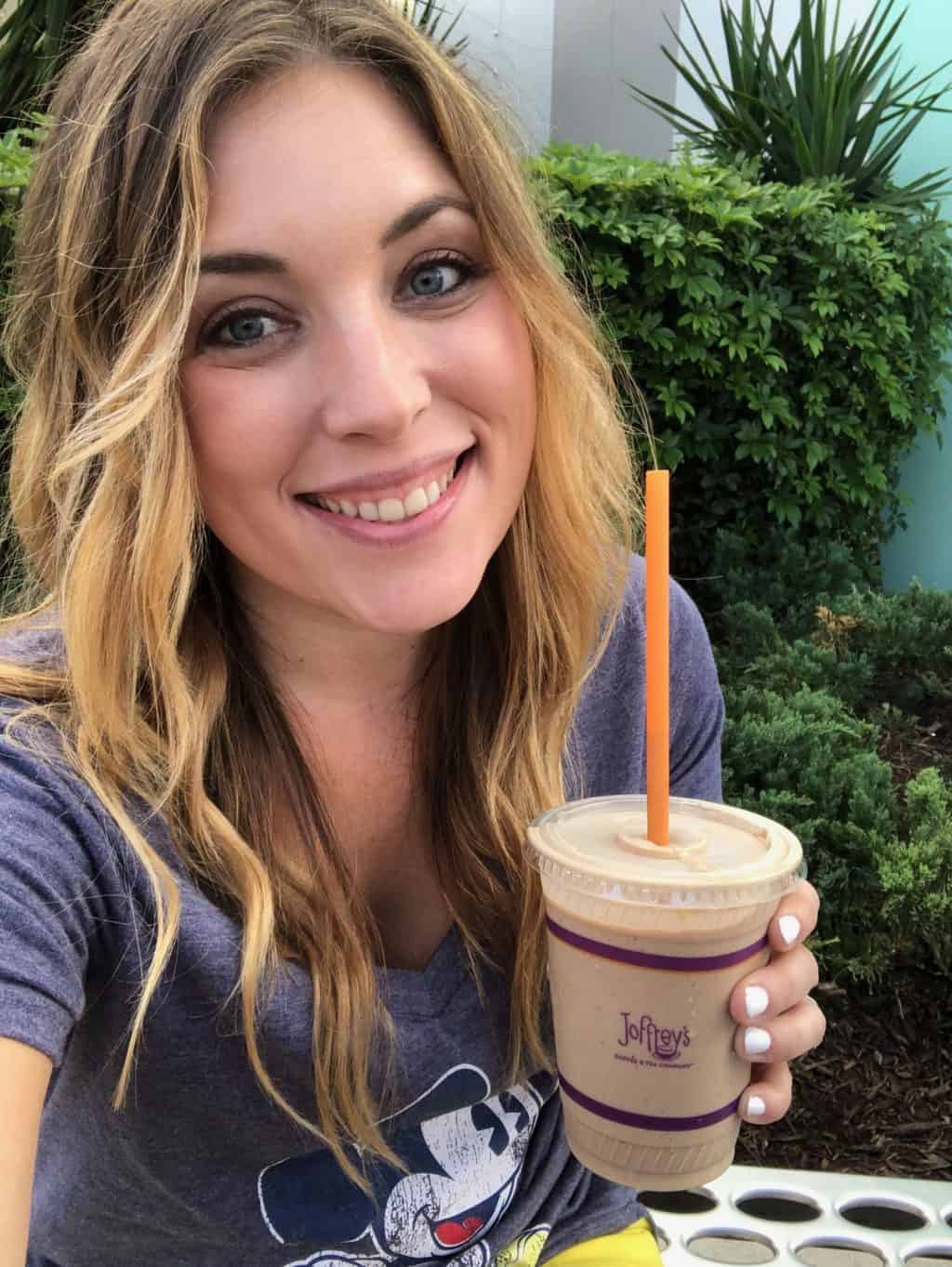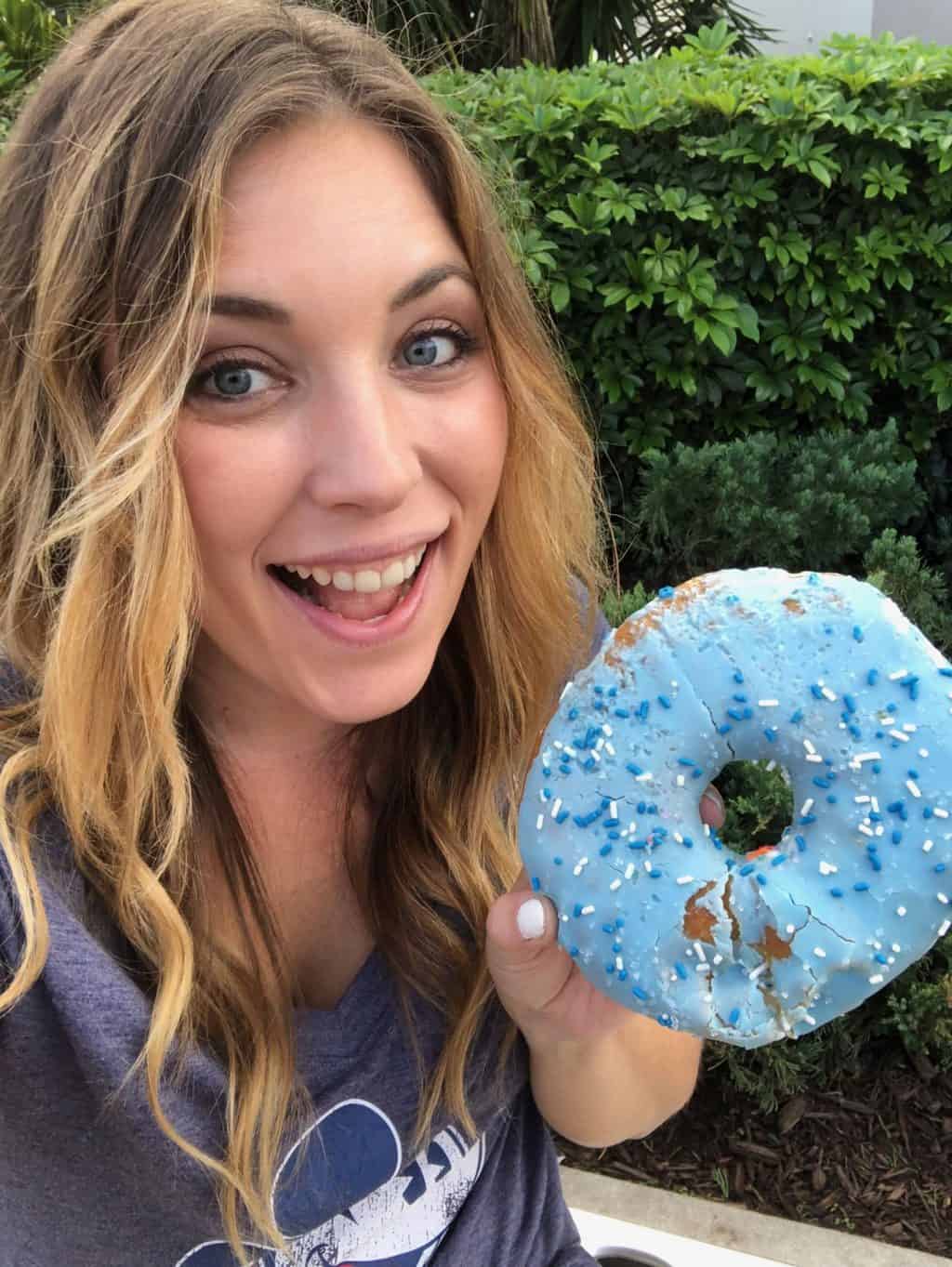 The moment they'd been waiting for!!!!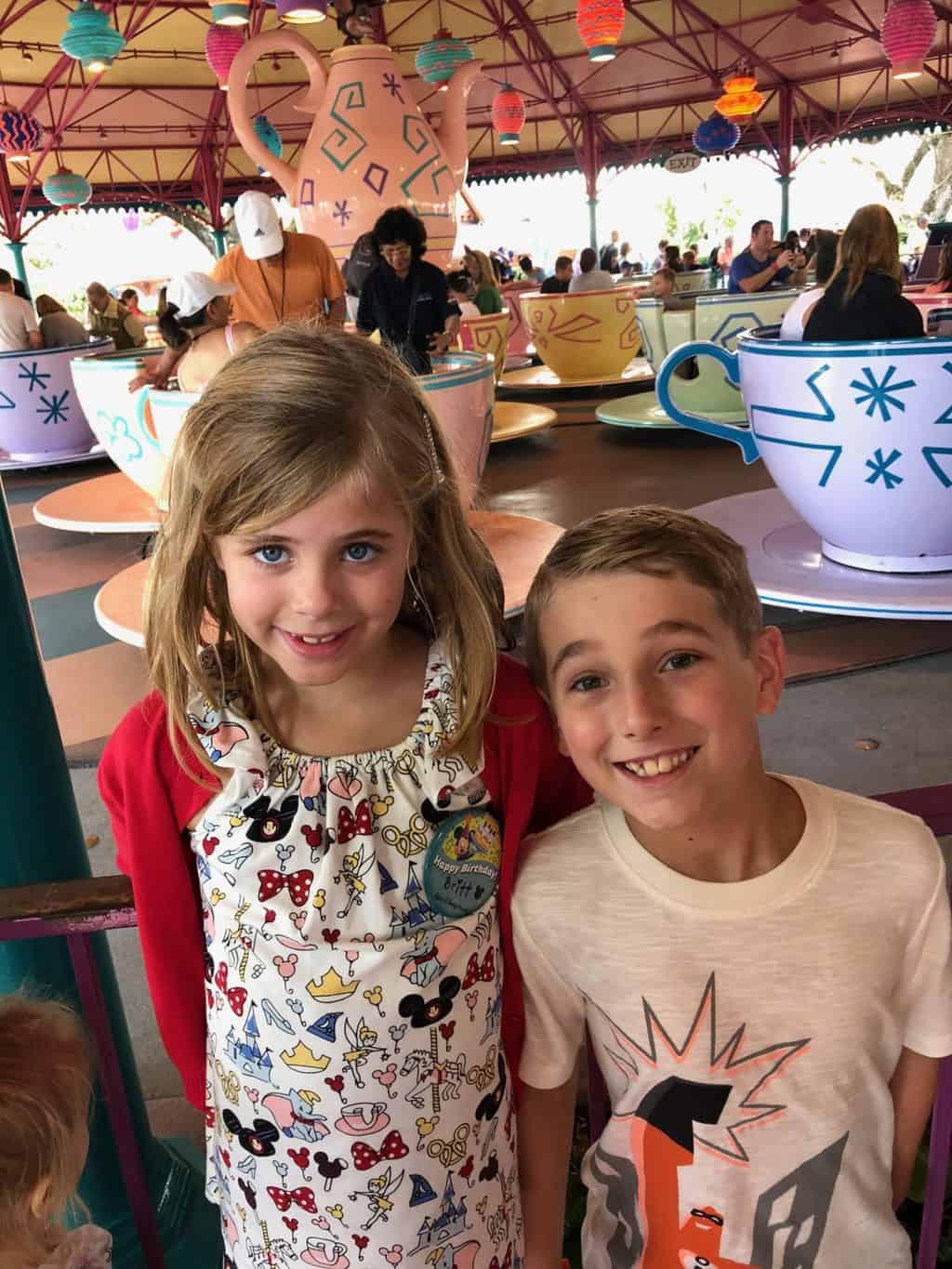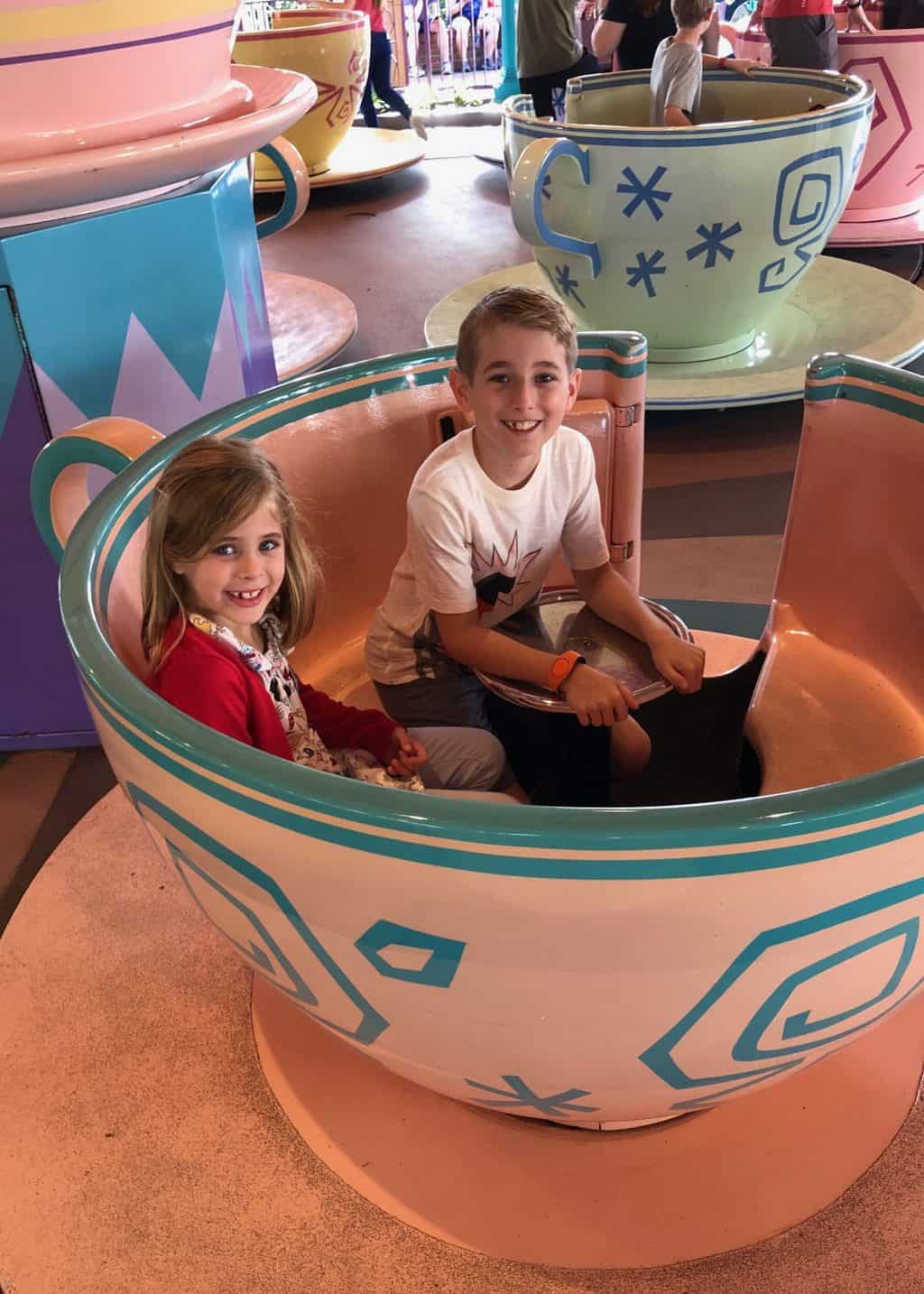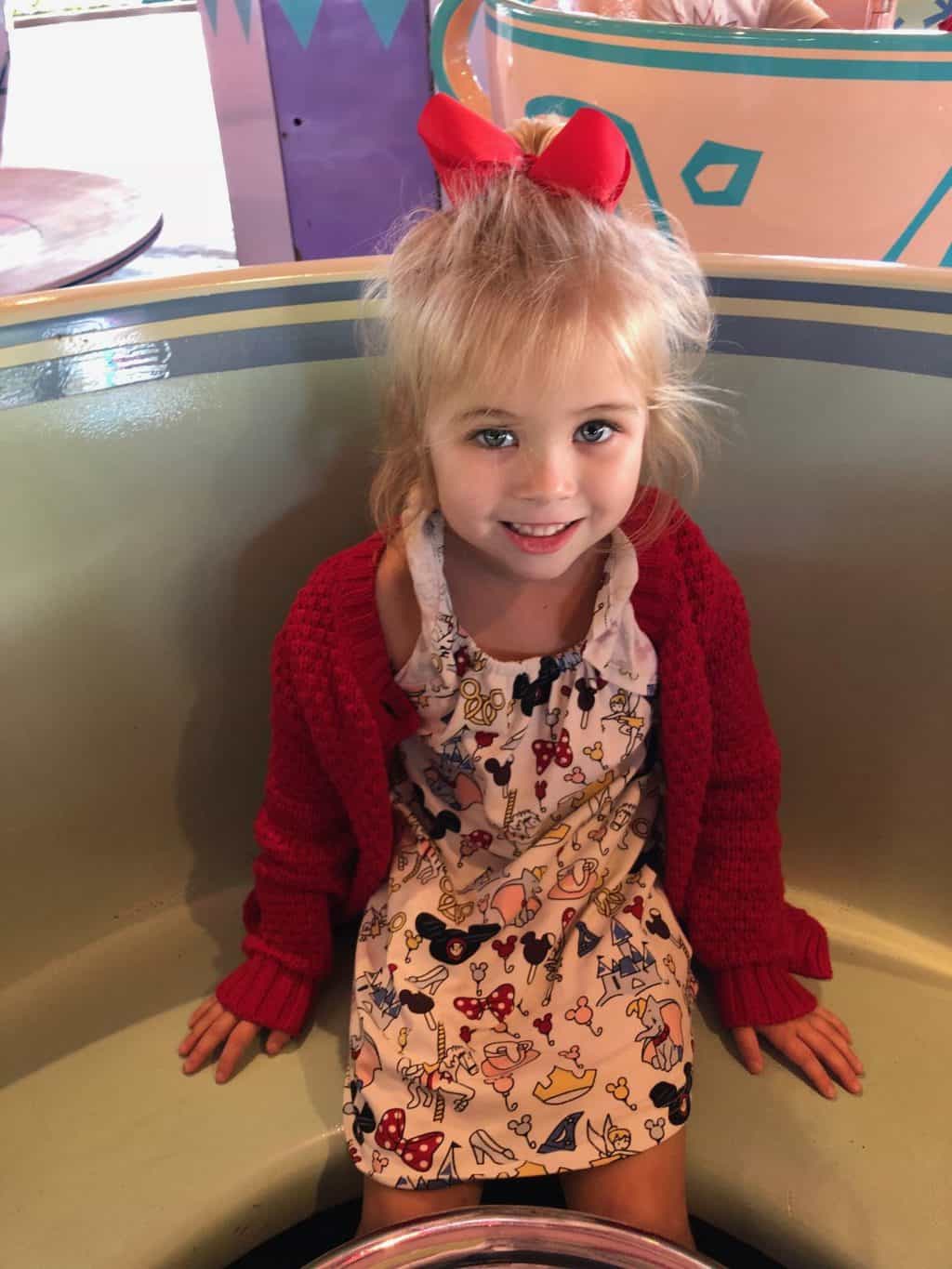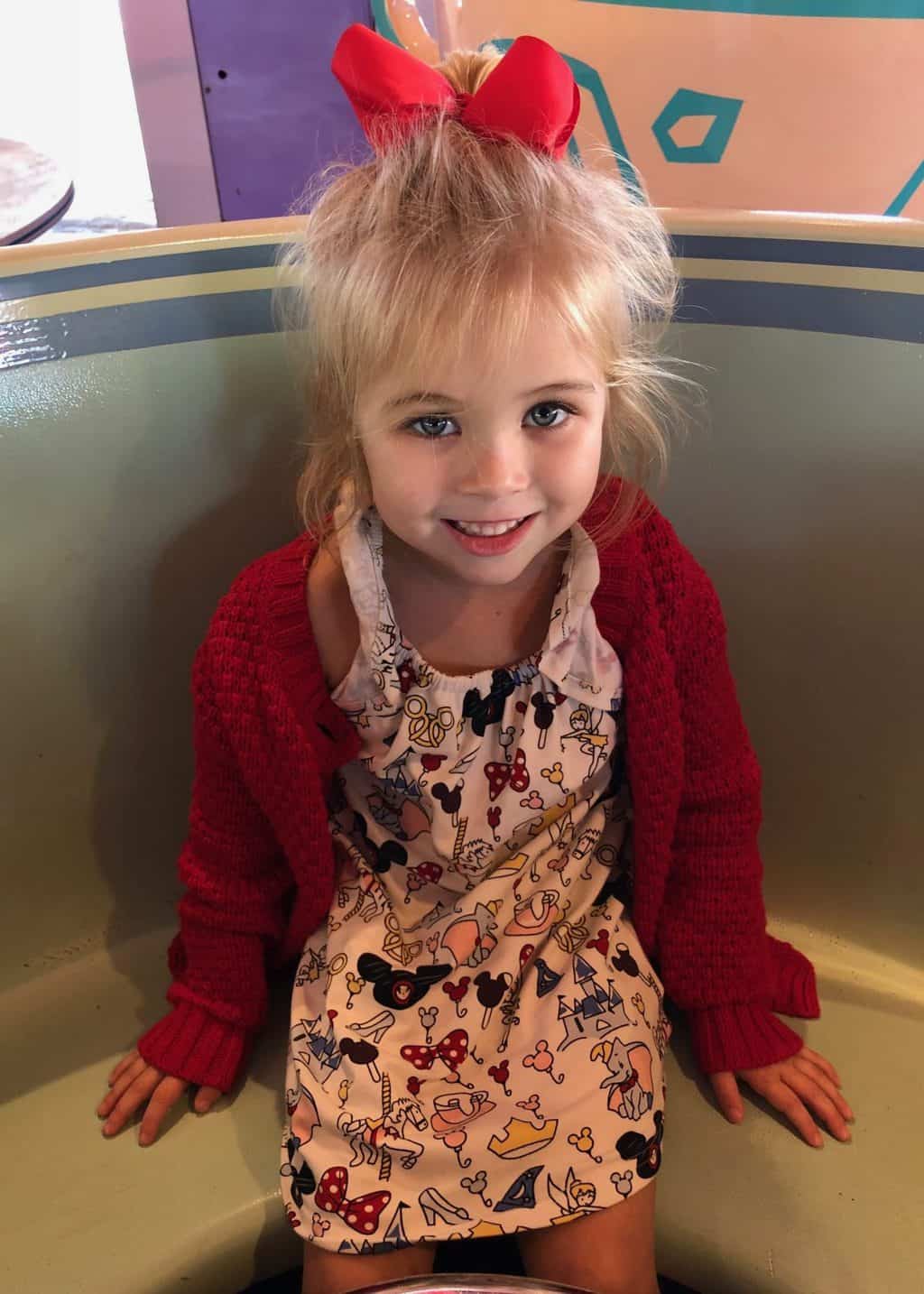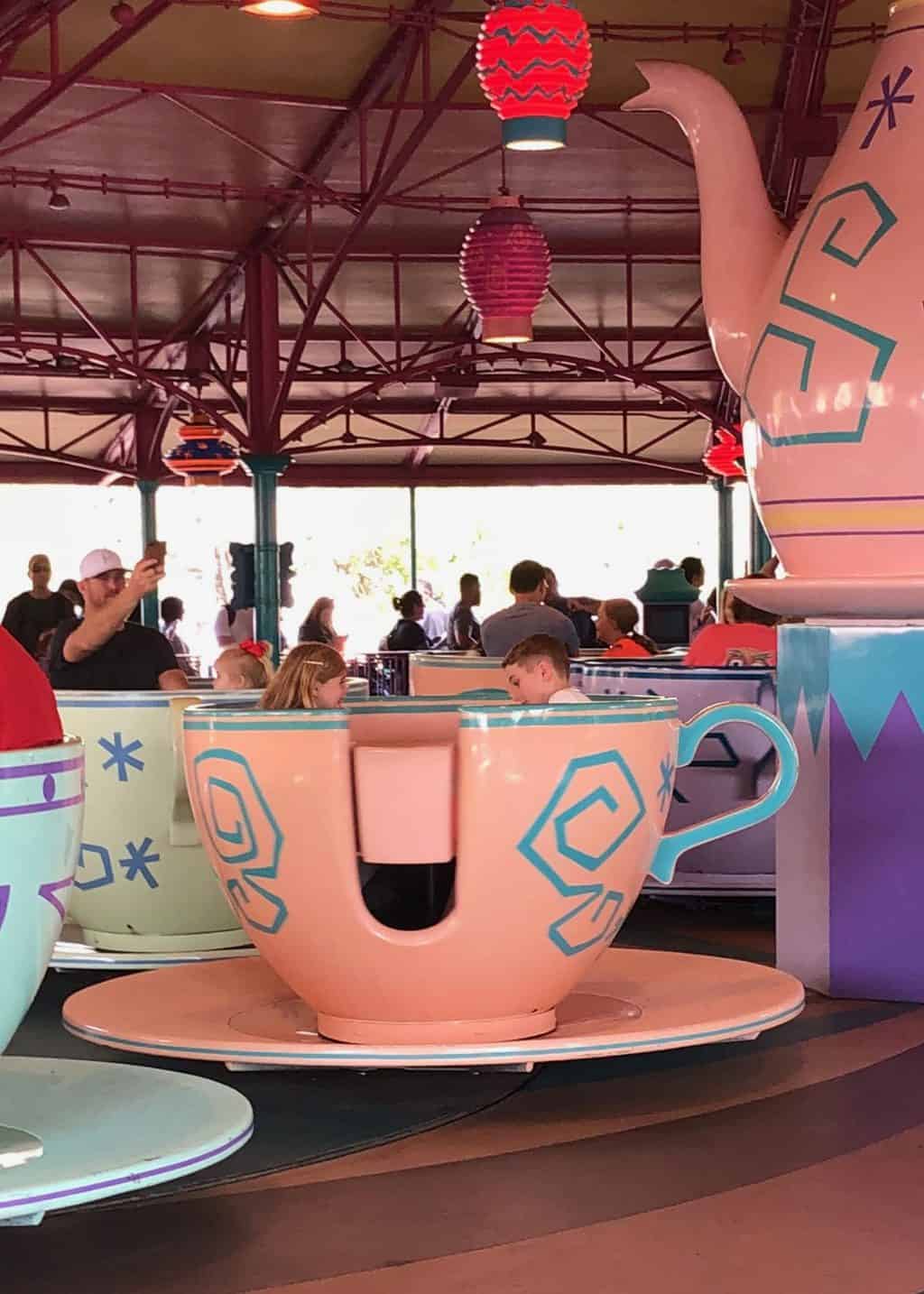 They LOVED it and how GROWN does Britt look here?!?!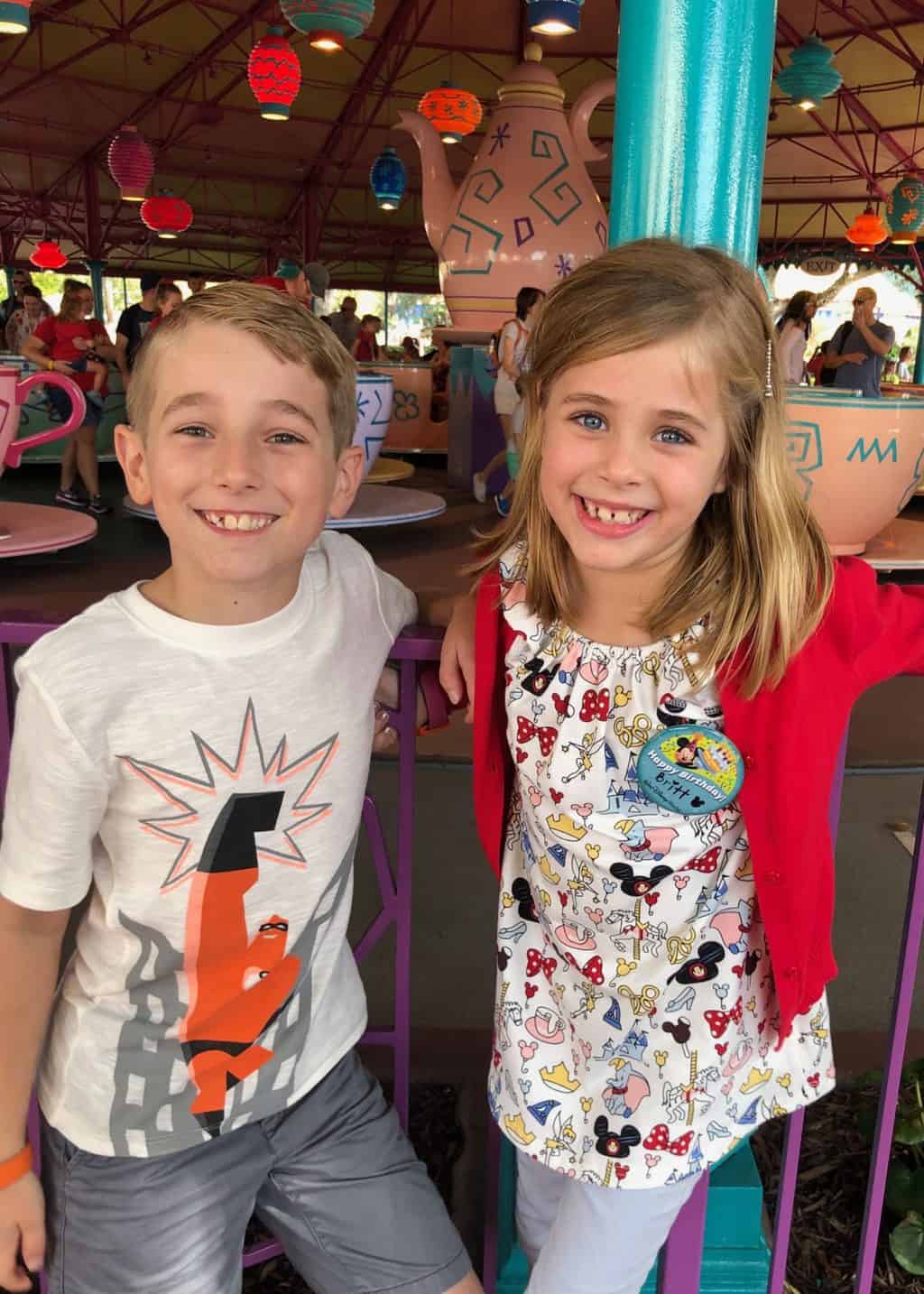 The birthday girl!!!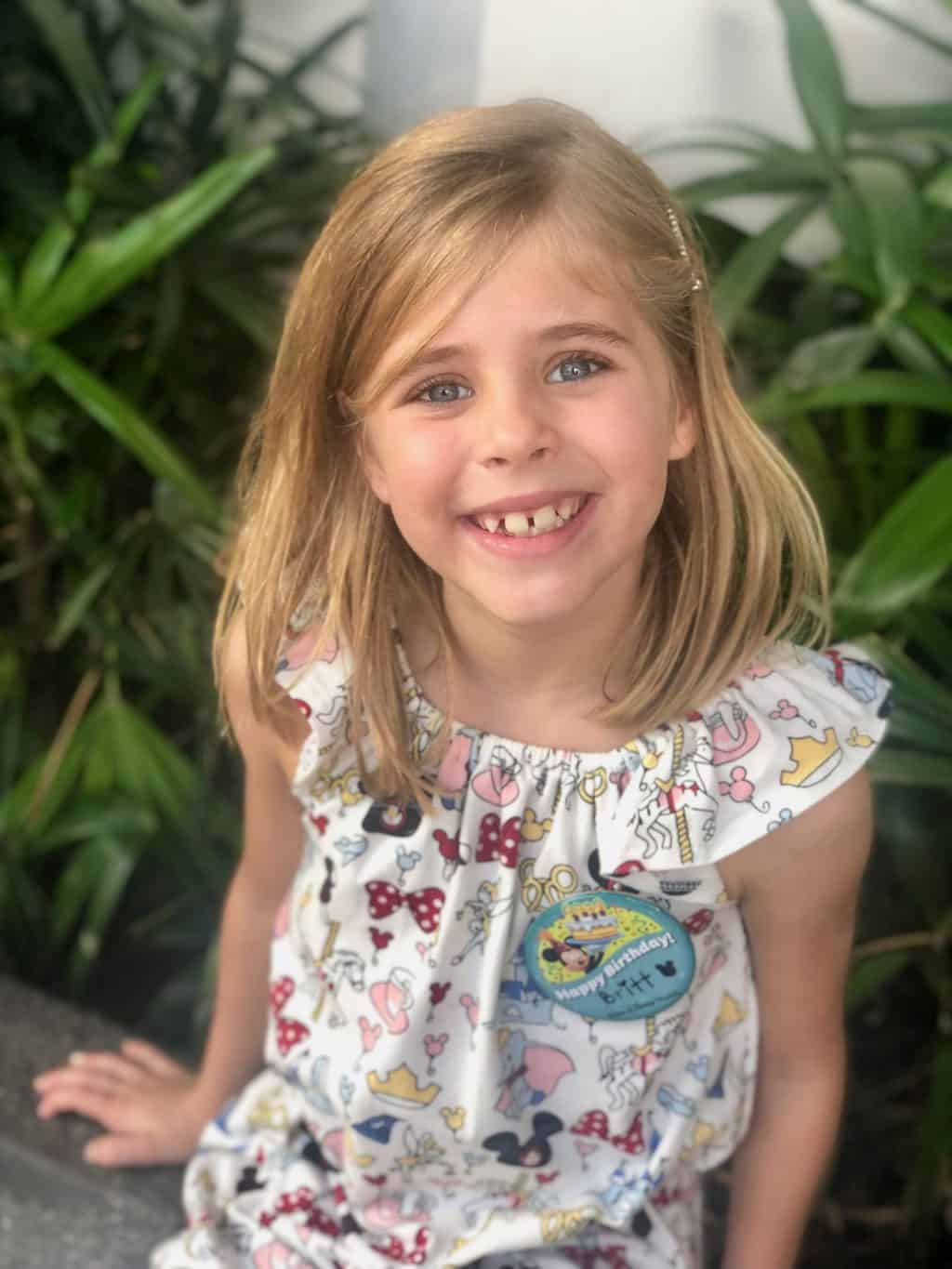 The theme of the morning: ride everything that Kye and Britt could ride together 😉 They LOVED every single second of it!
G-Mama skipped Buzz to let Spear get his nap 🙂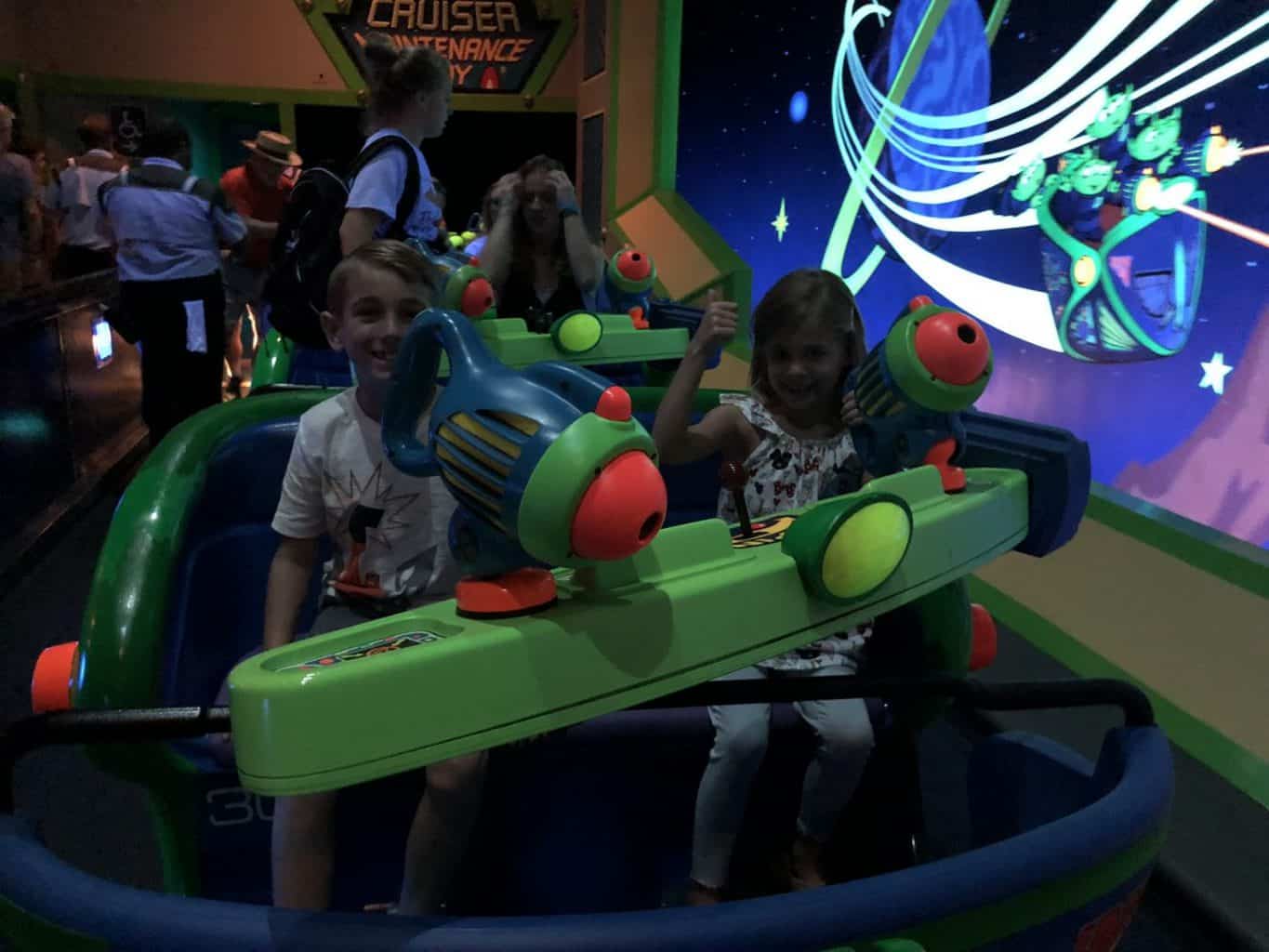 Galactic Hero 🙂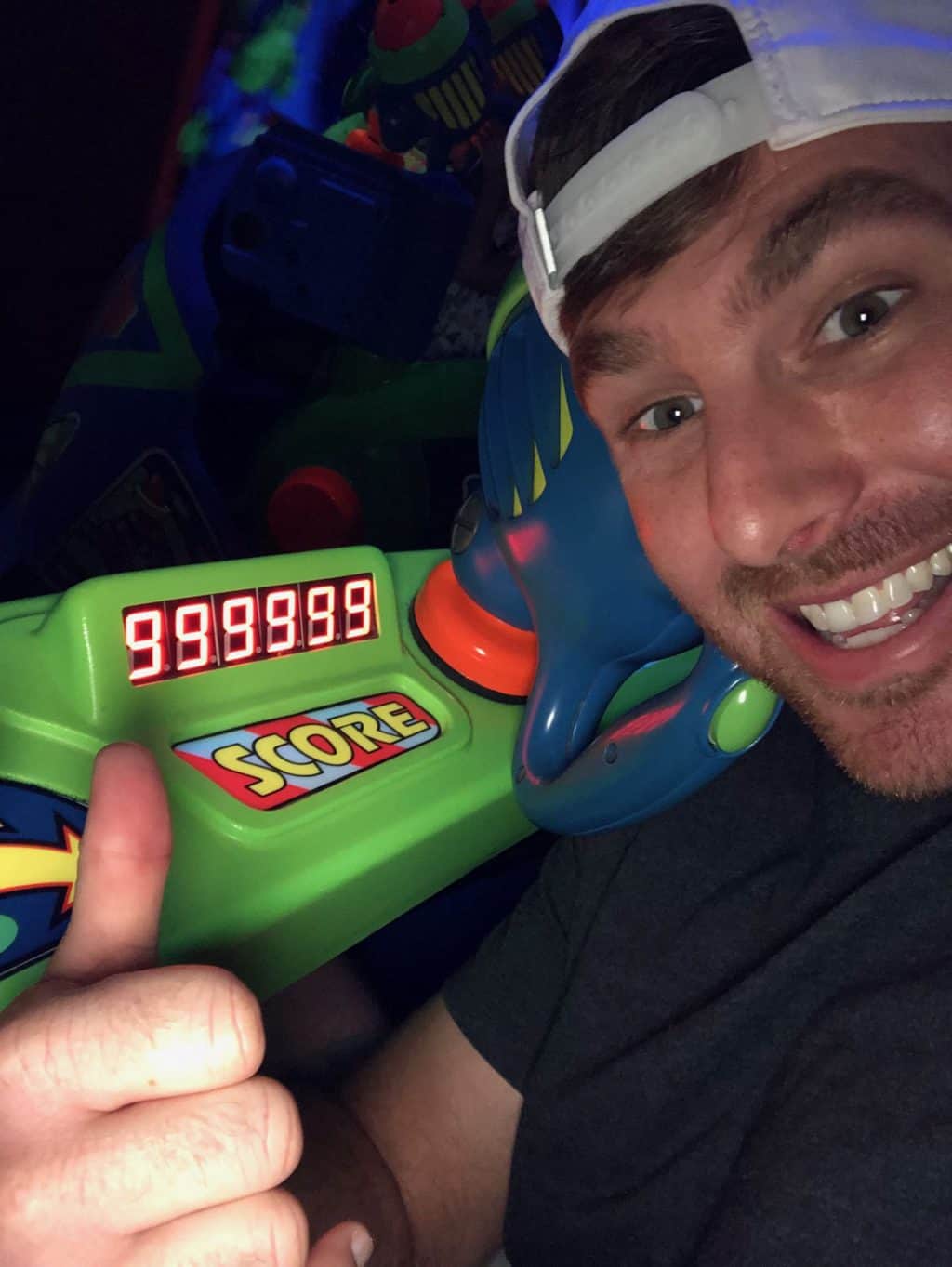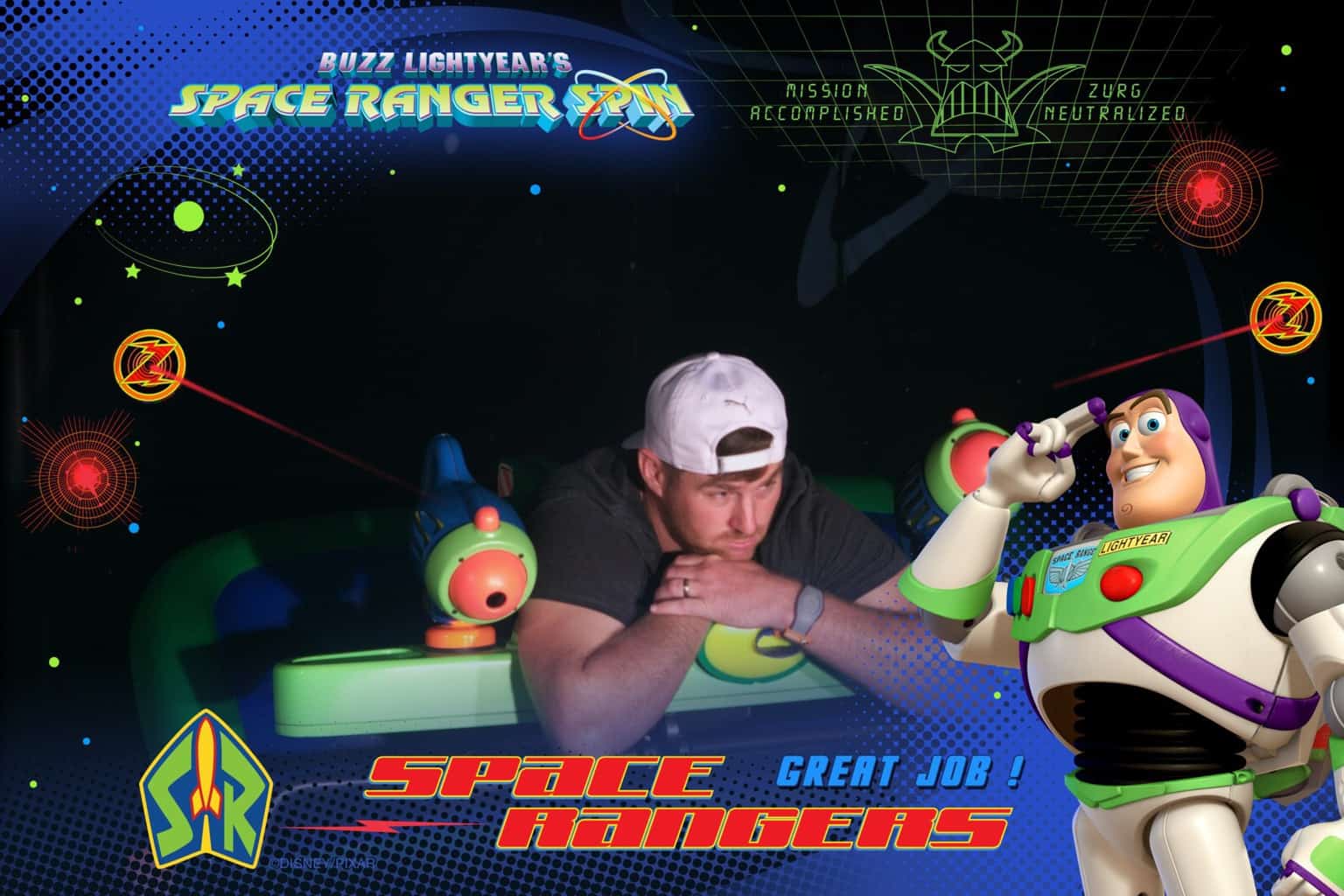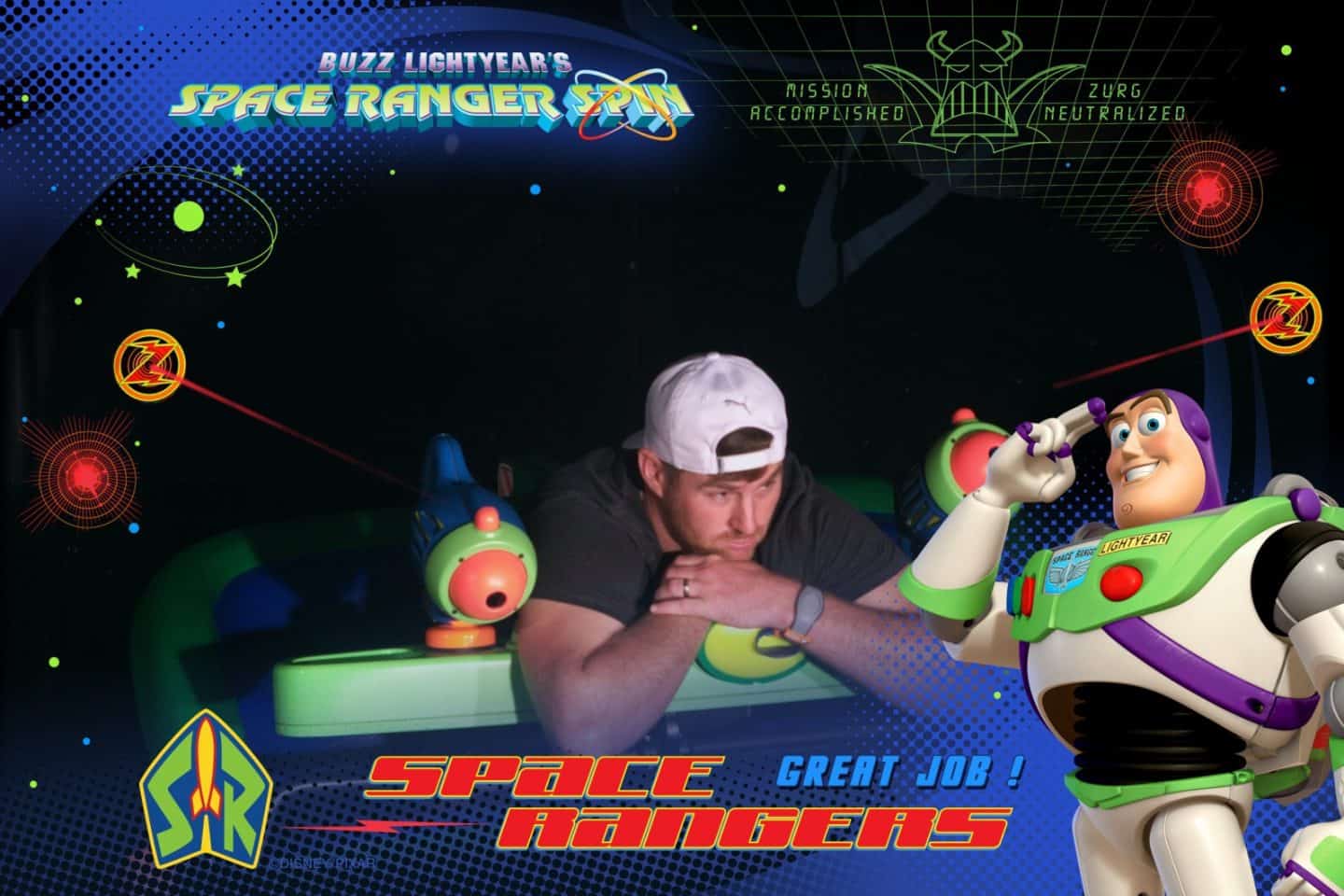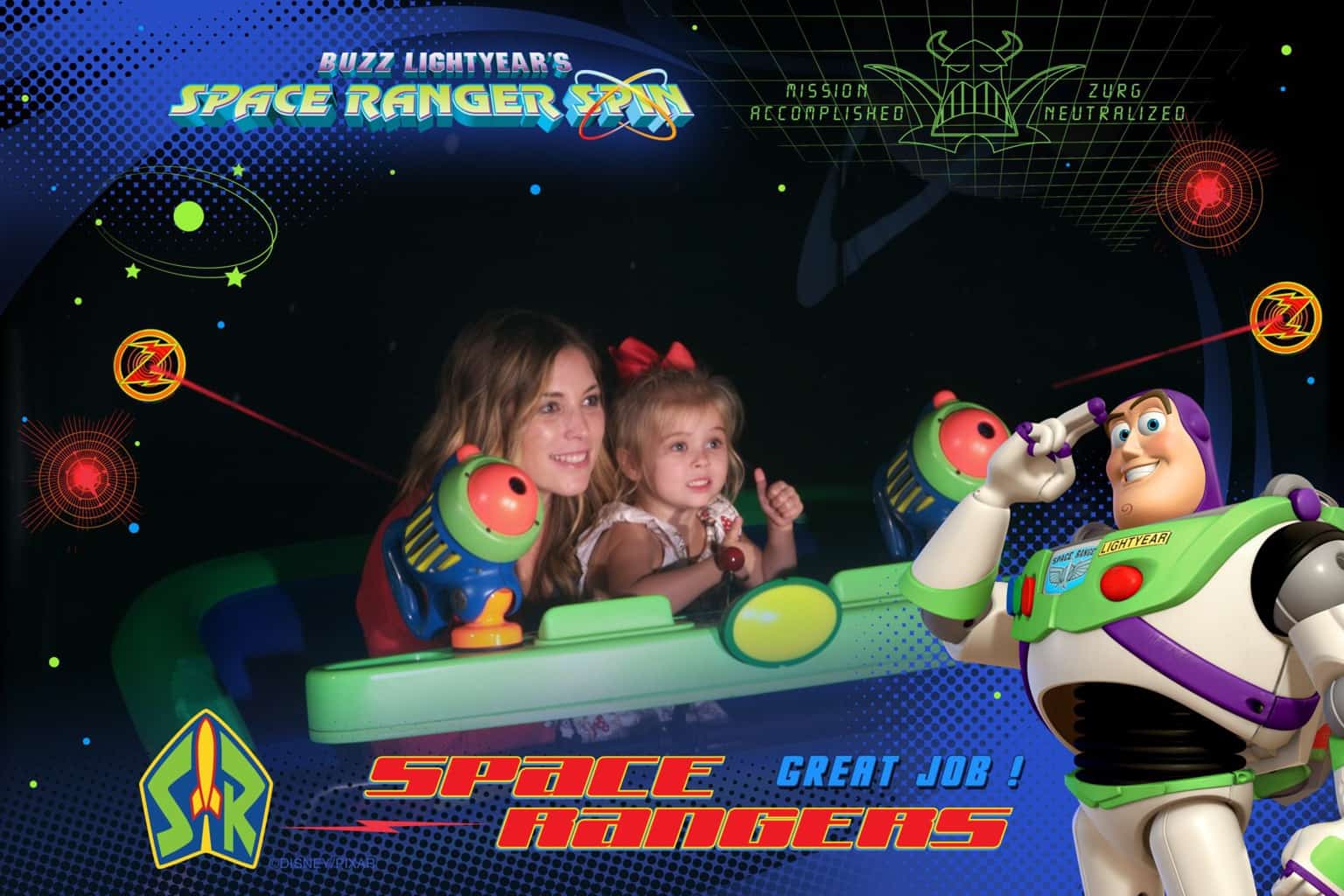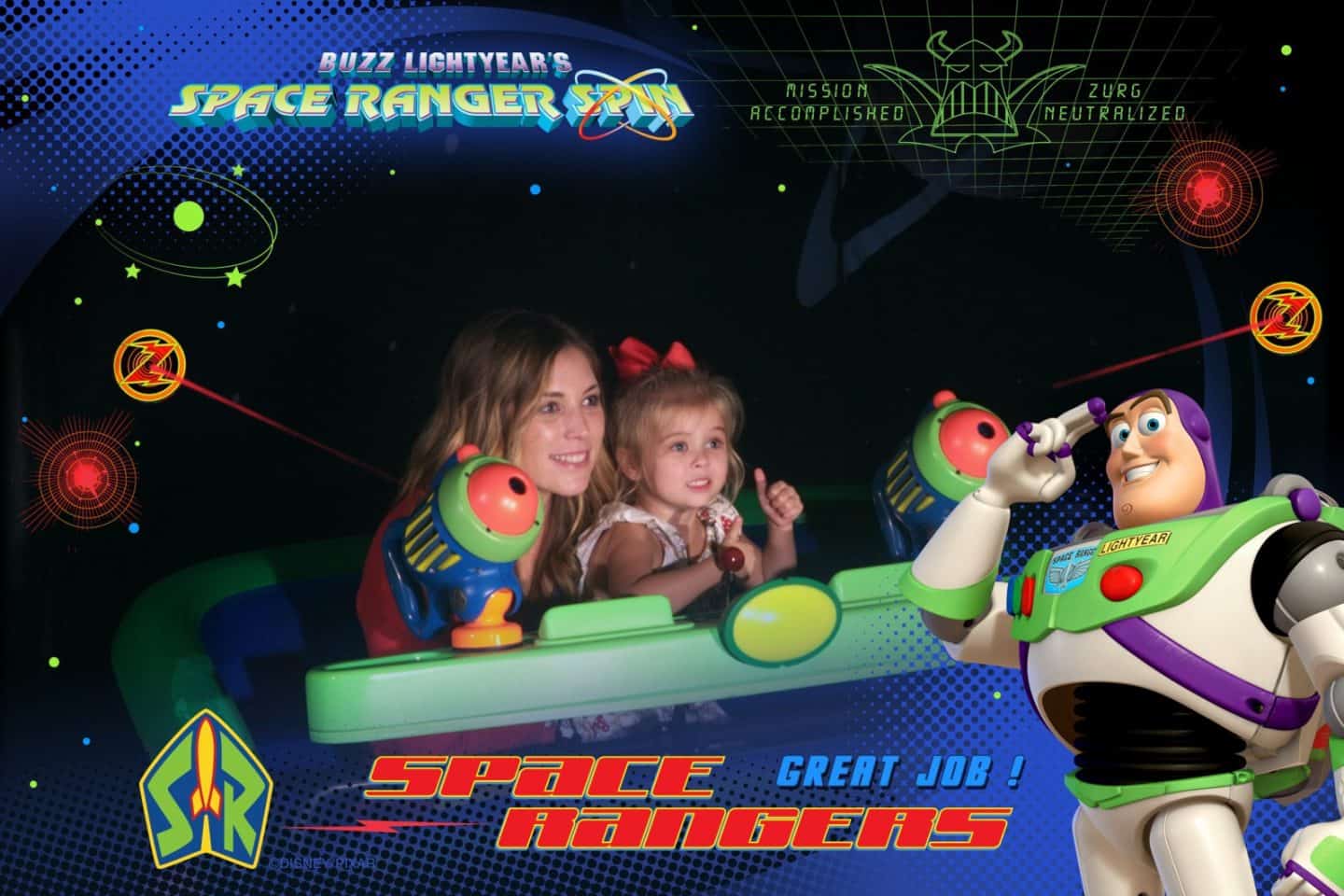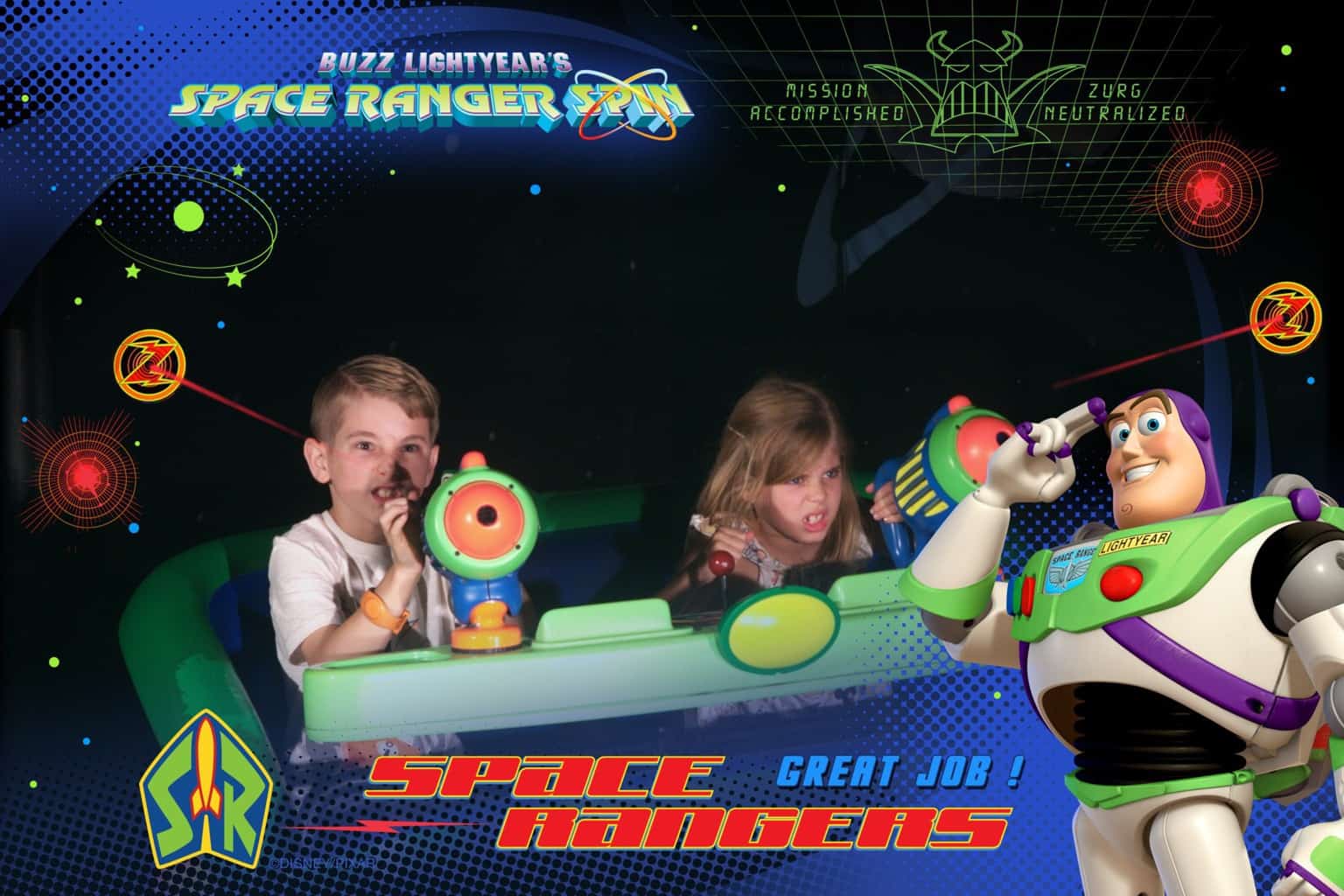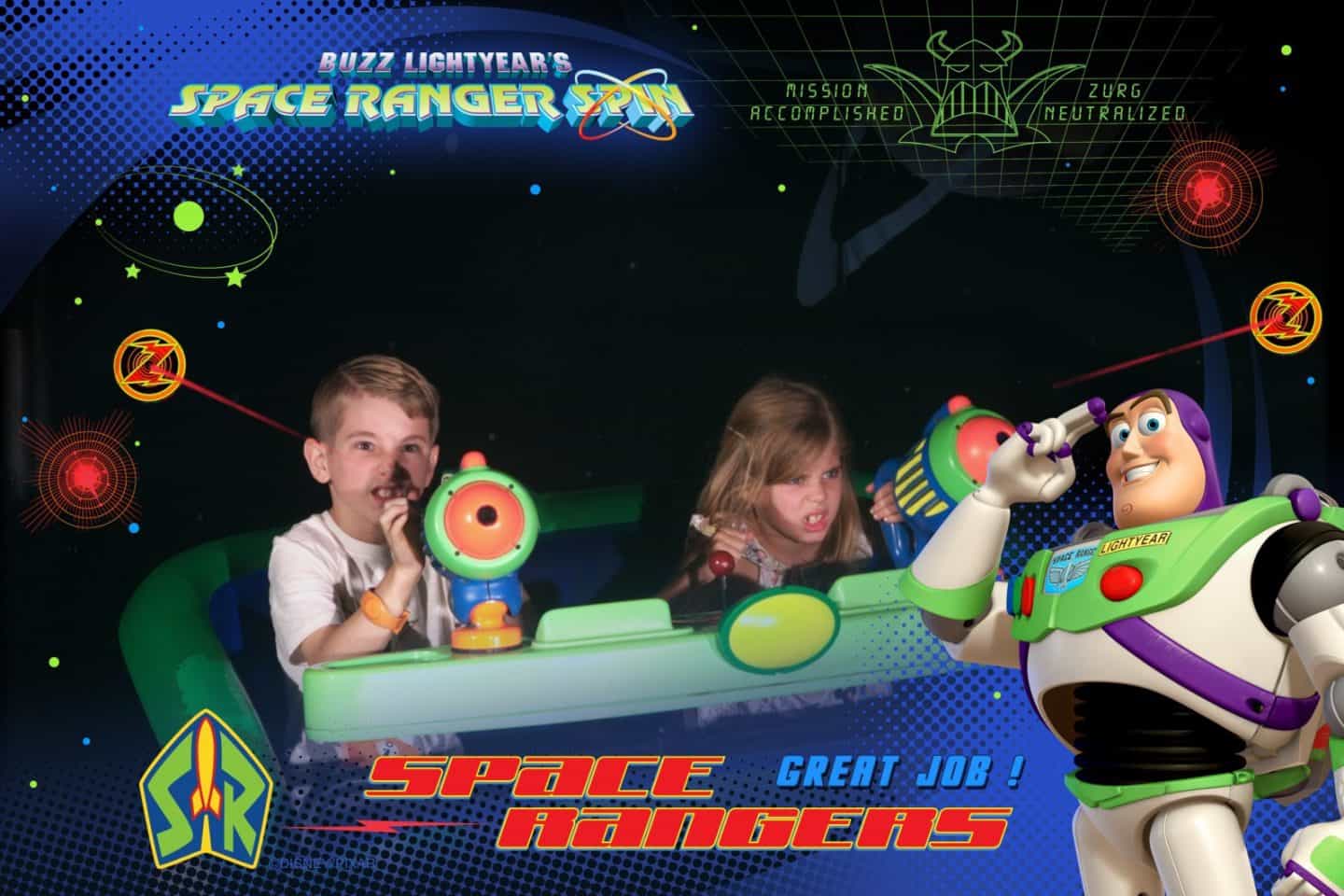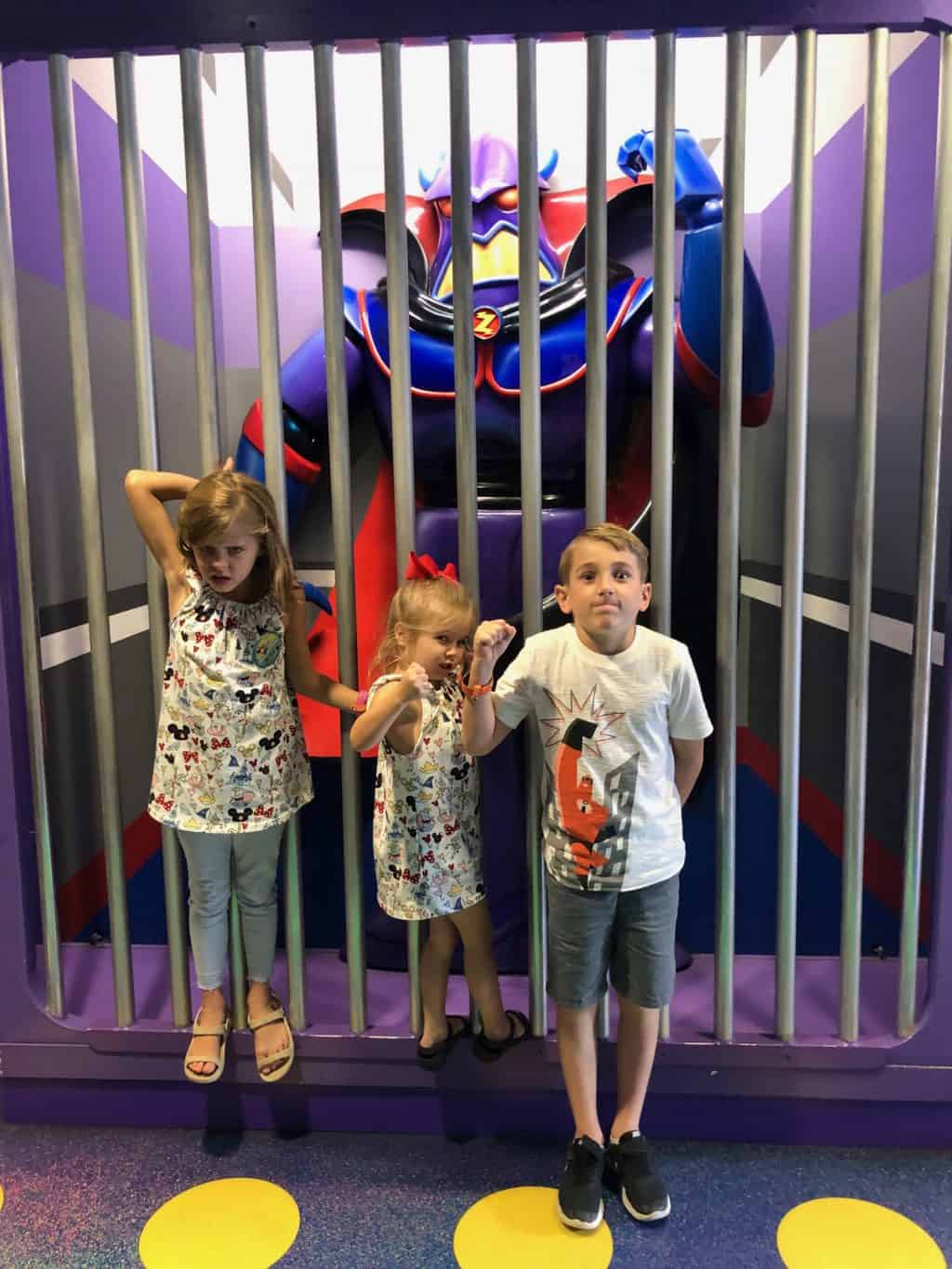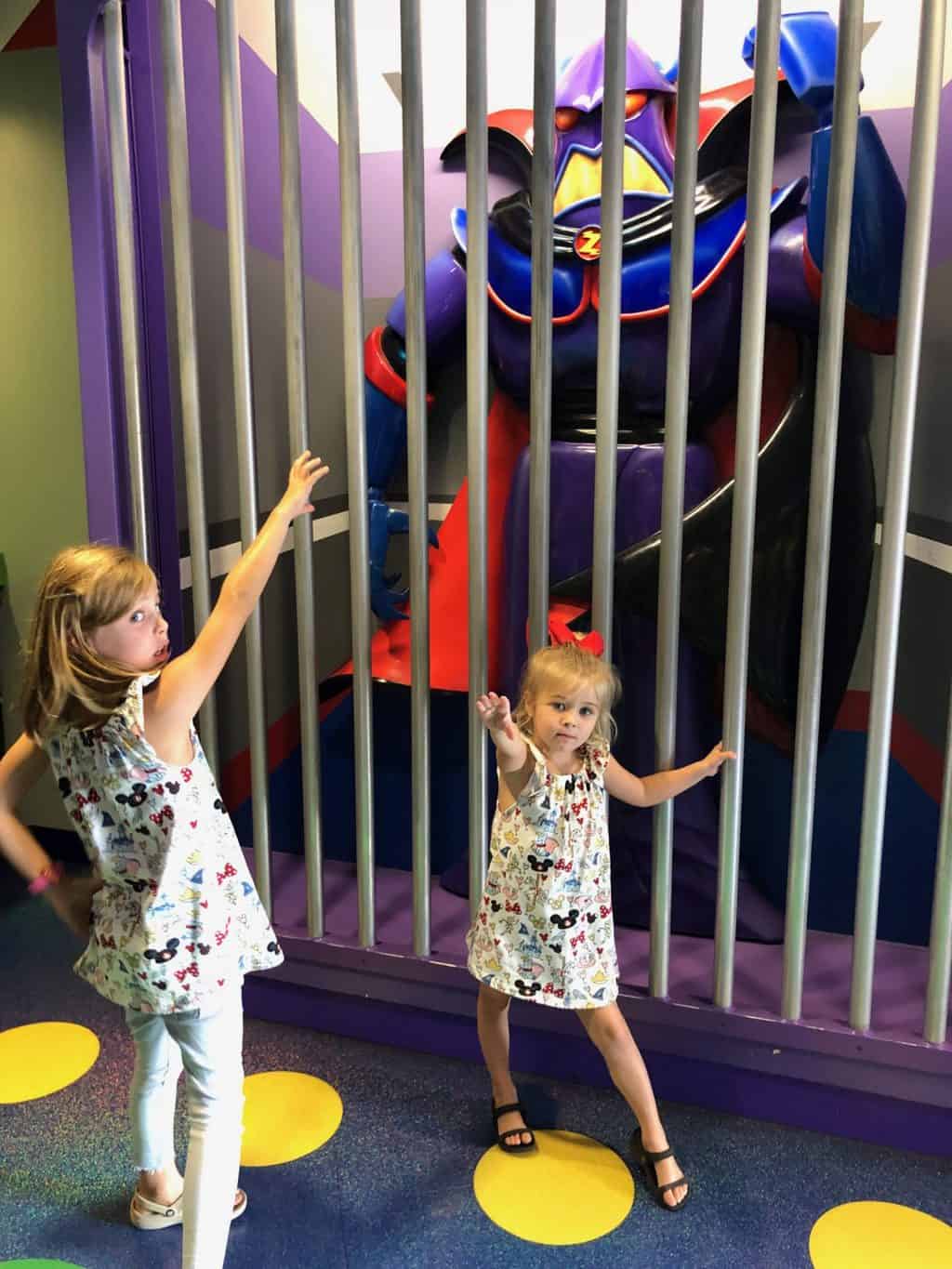 Britt was feeling like a true big kid with the rides, but so was Tessie. She really wanted to walk from place to place and not use the stroller and loved getting to "lead the way." I know it may sound dumb but I seriously just love that my kids know Disney so well and can truly lead the way in the parks and know where they are going 😉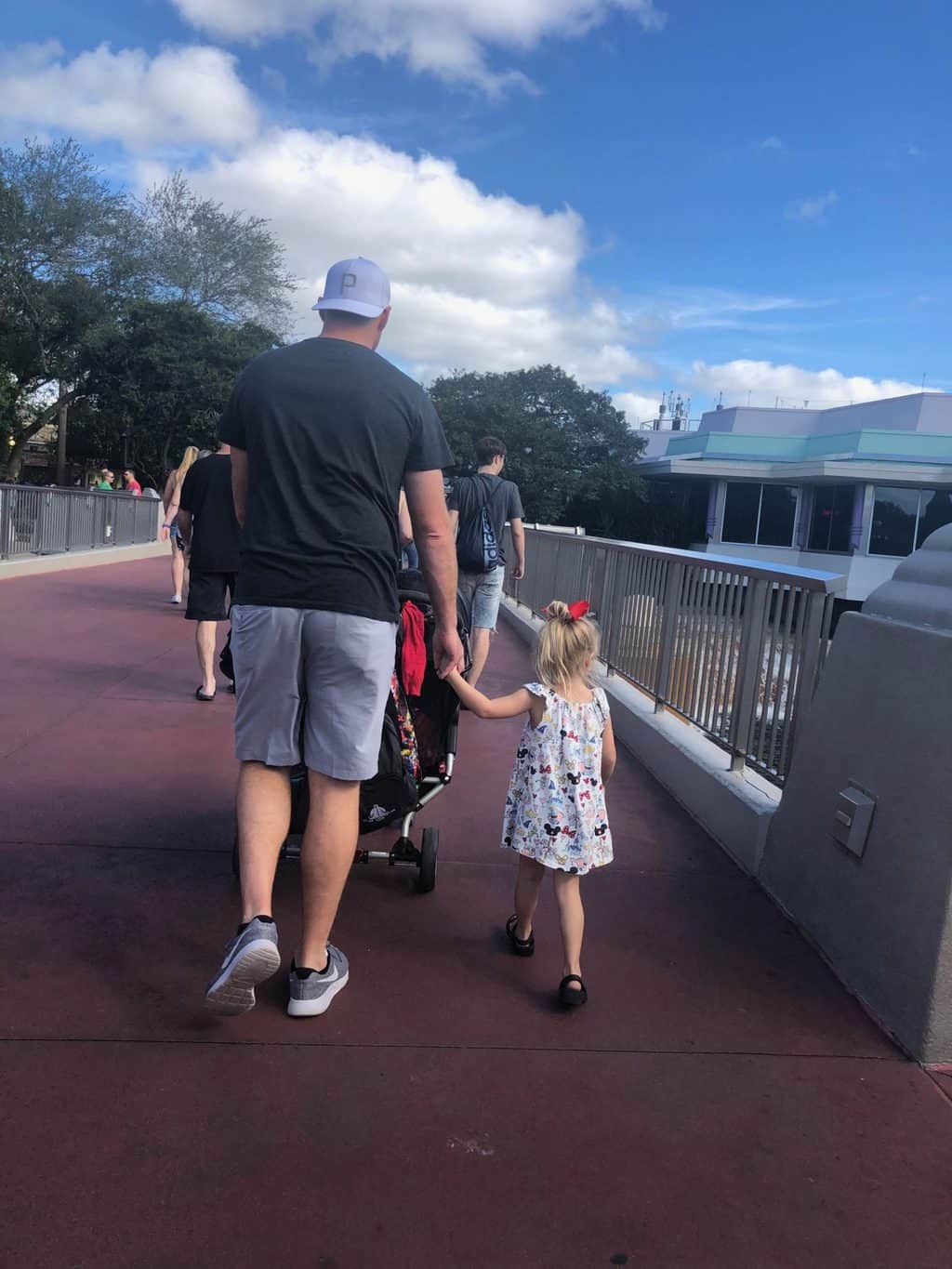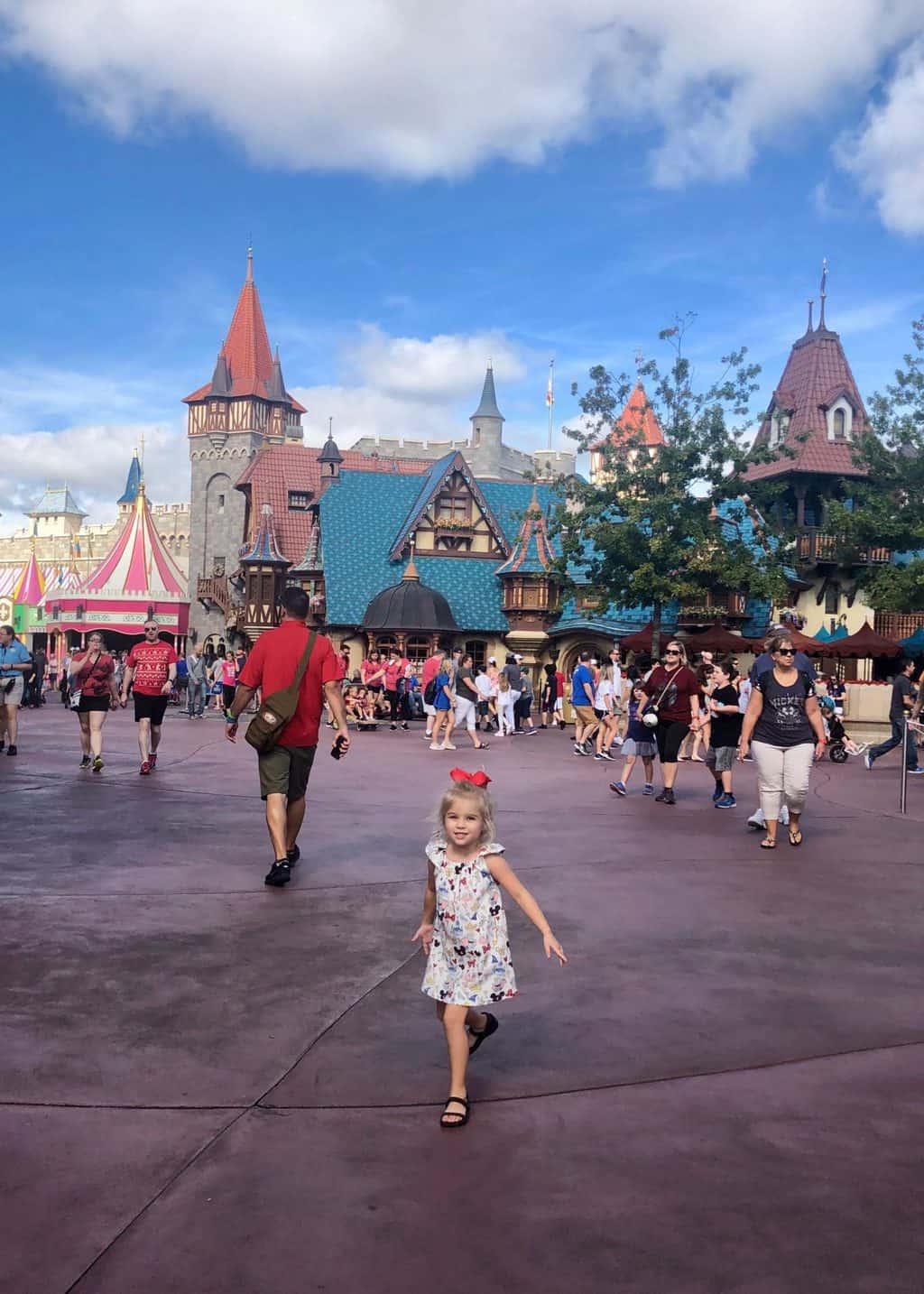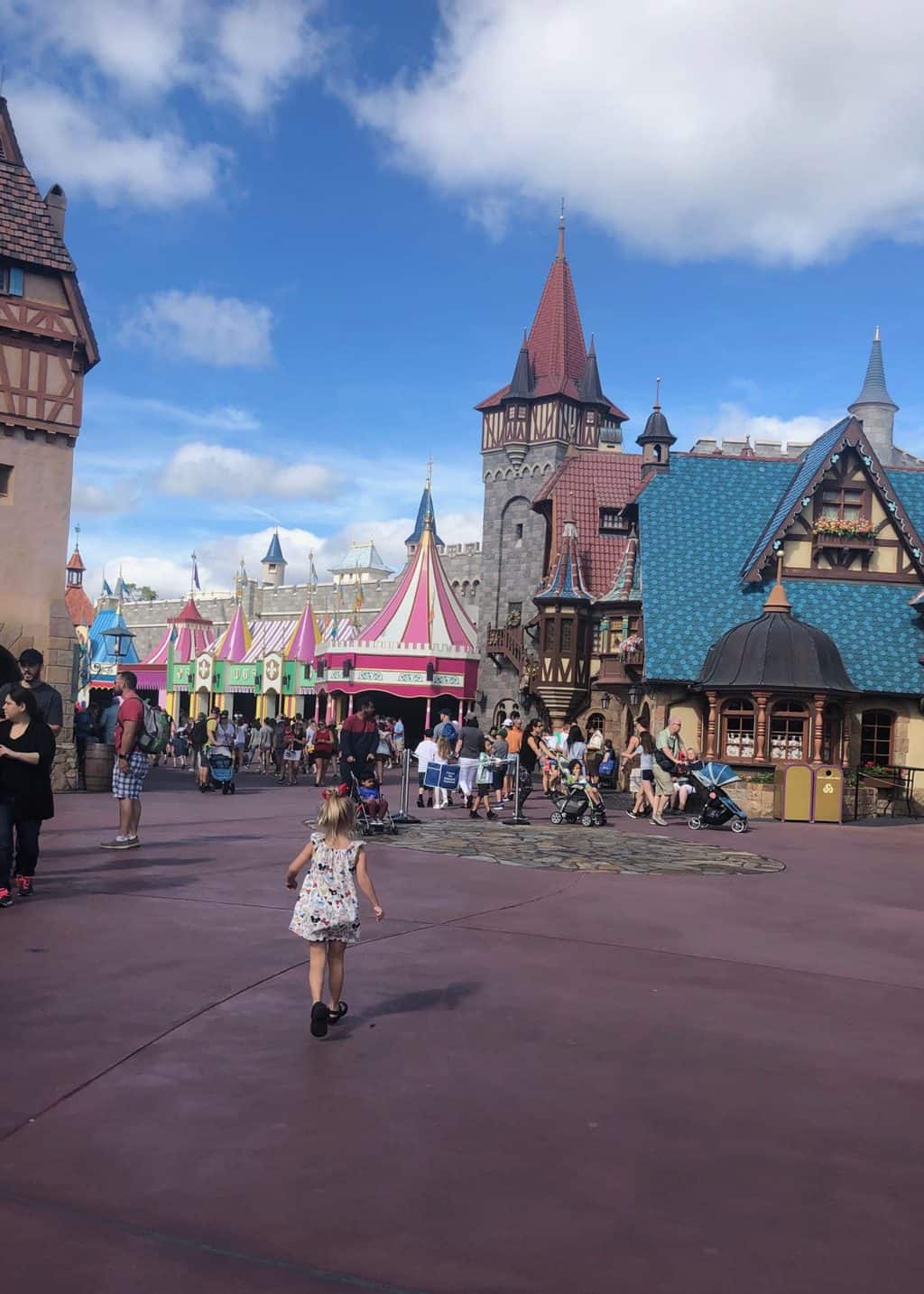 It was such a great morning for EVERYONE. Kye got to finally have a buddy to ride rides with, Britt was able to ride WITH Kye, Tess got to ride big kid rides for the first time, and Spear really got to HAVE FUN too with the rides we rode. It was such a perfect family morning! Spear loves It's a Small World and Britt was pumped to show us all the hidden mickey she found all by herself!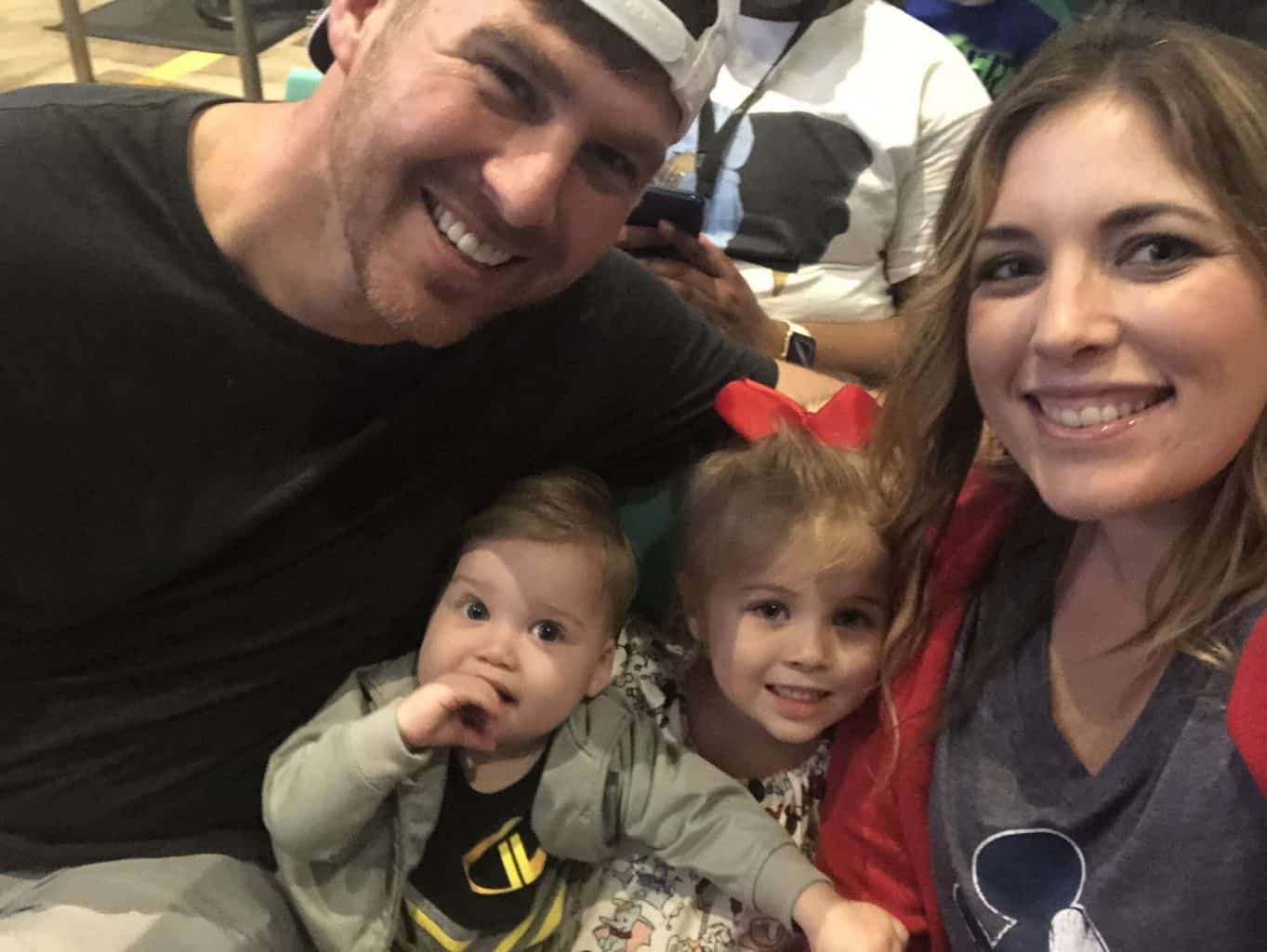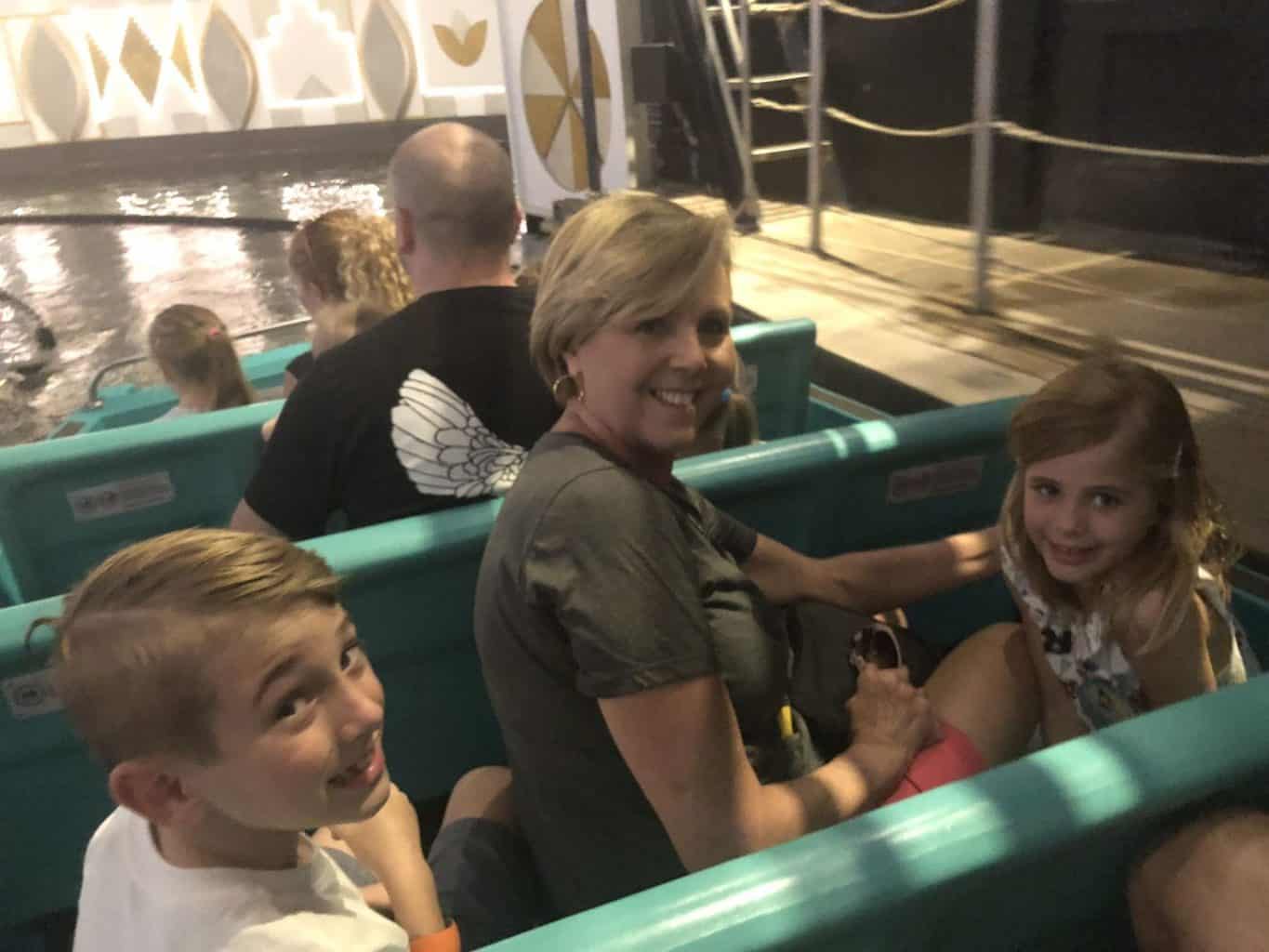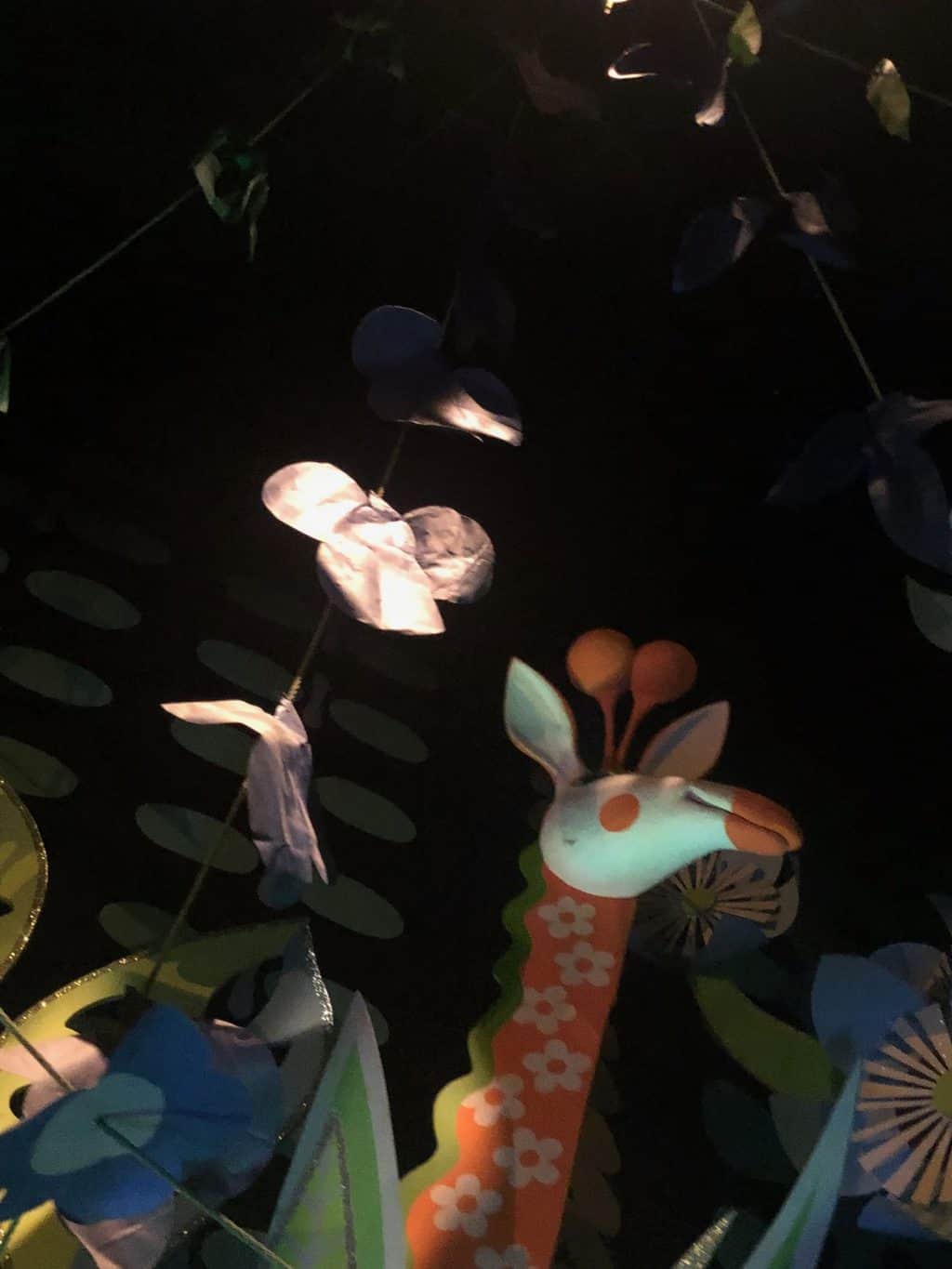 We hit up the bathrooms and let Spear eat his lunch while we looked for hidden pascals. We've NEVER looked for them before and I'd really like to take some serious time to search for more. There at 10 Pascals hidden around the Rapunzel bathrooms and NO ONE has ever found all 10. What a fun challenge!!!! Kye spotted one pretty early on and I was mega impressed!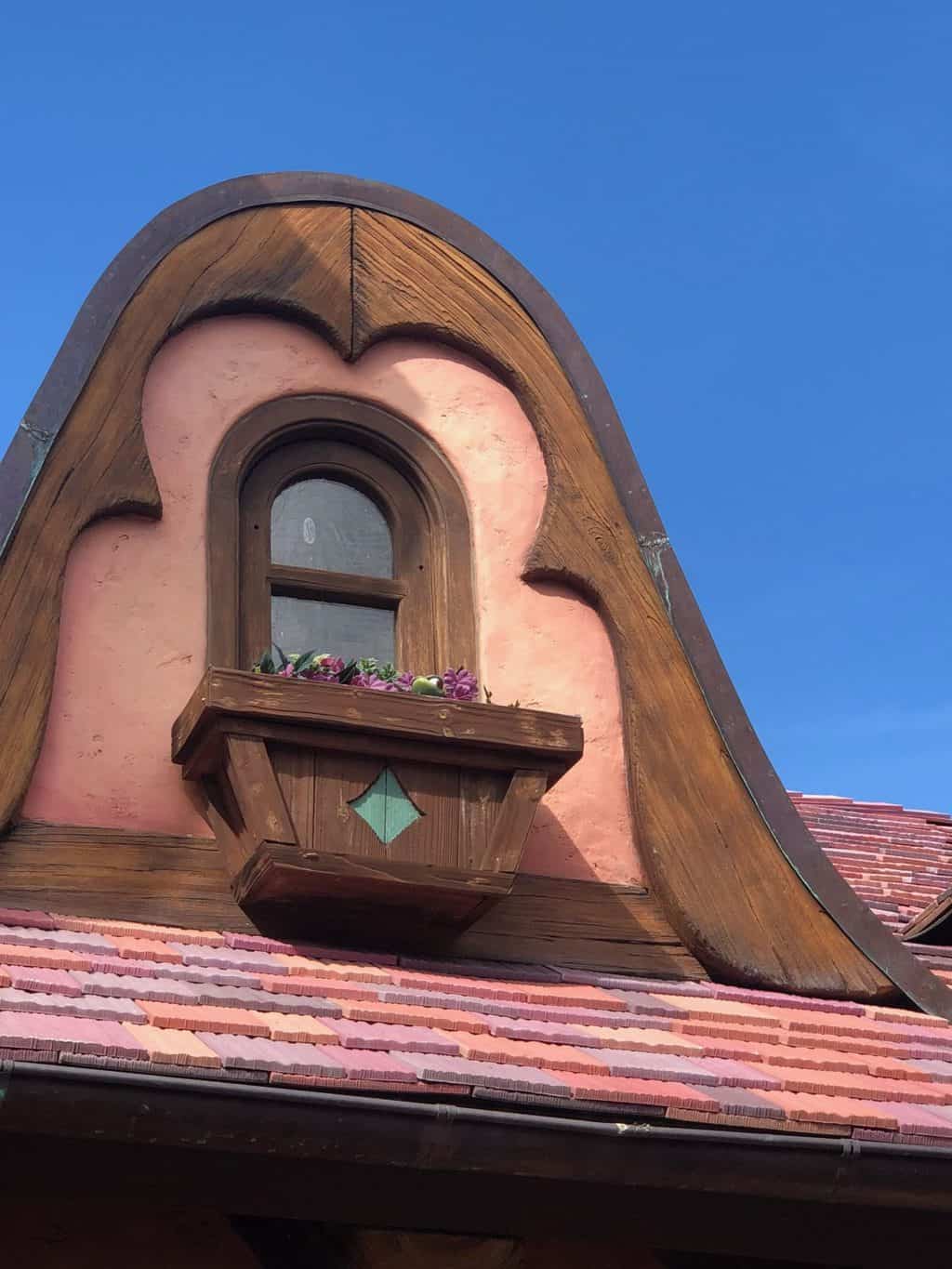 We headed back to the car and the big kids ate lunch on our way back to the rooms for naps!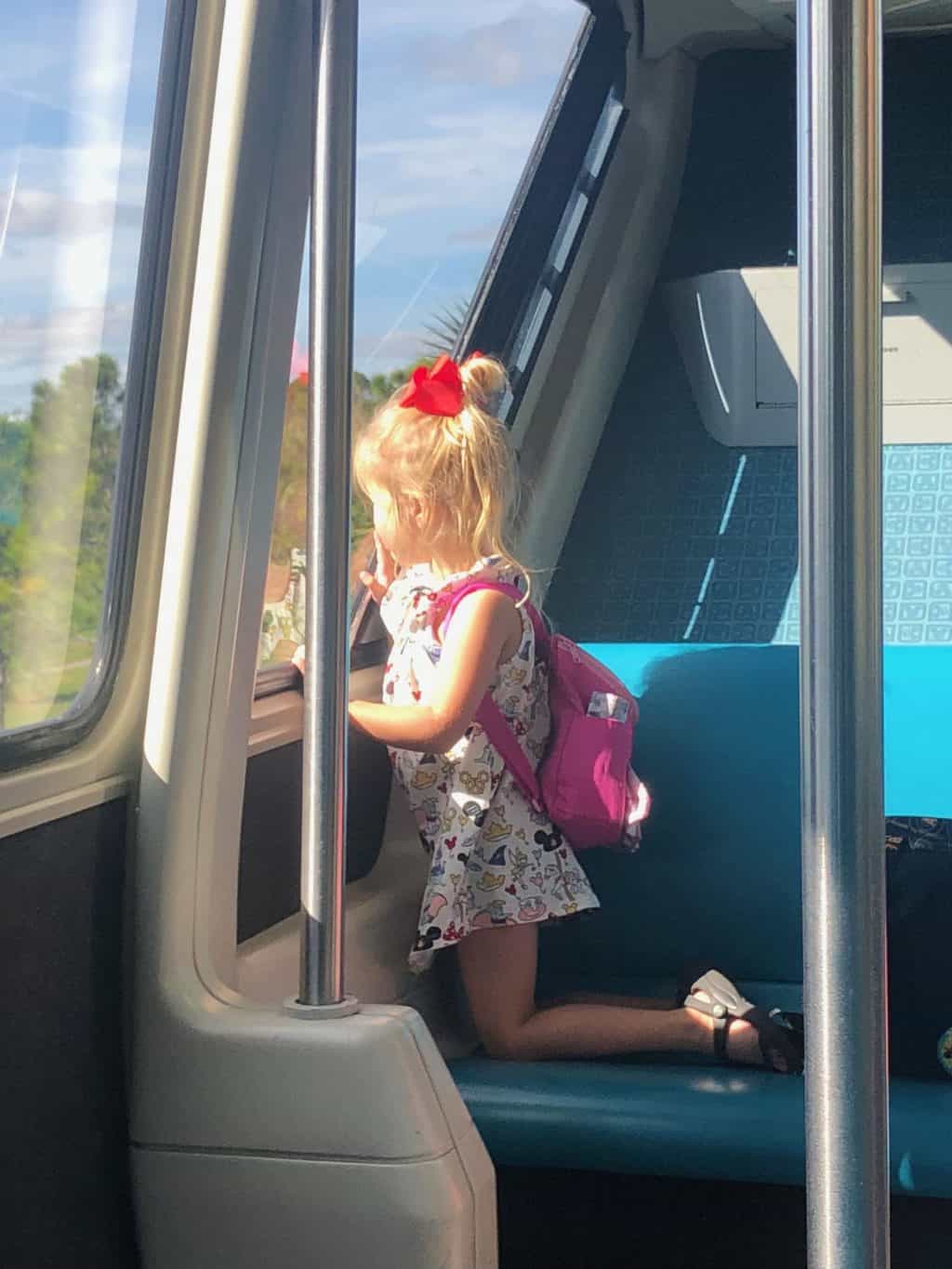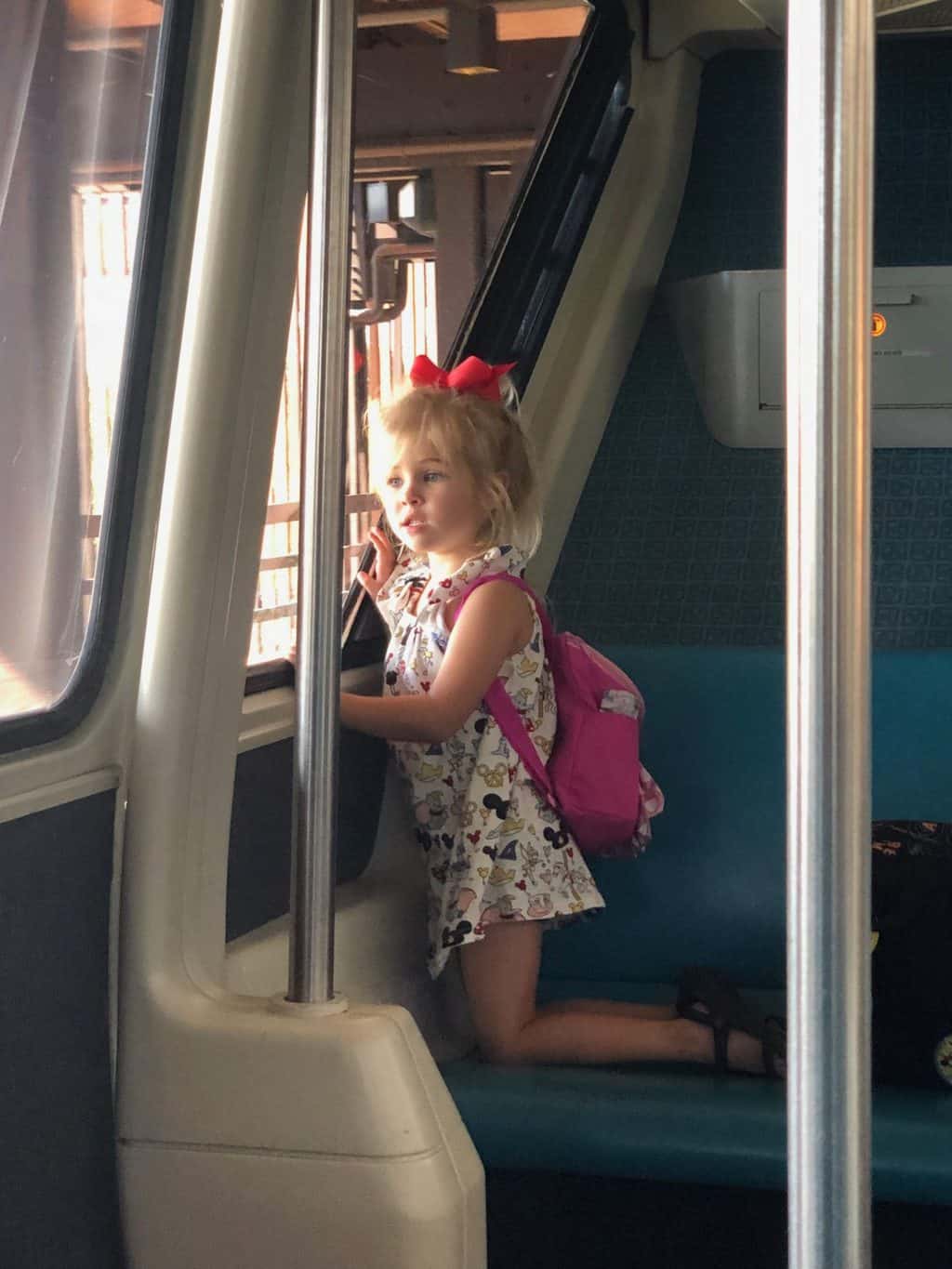 When you have the monorail all to yourself…you nap 😉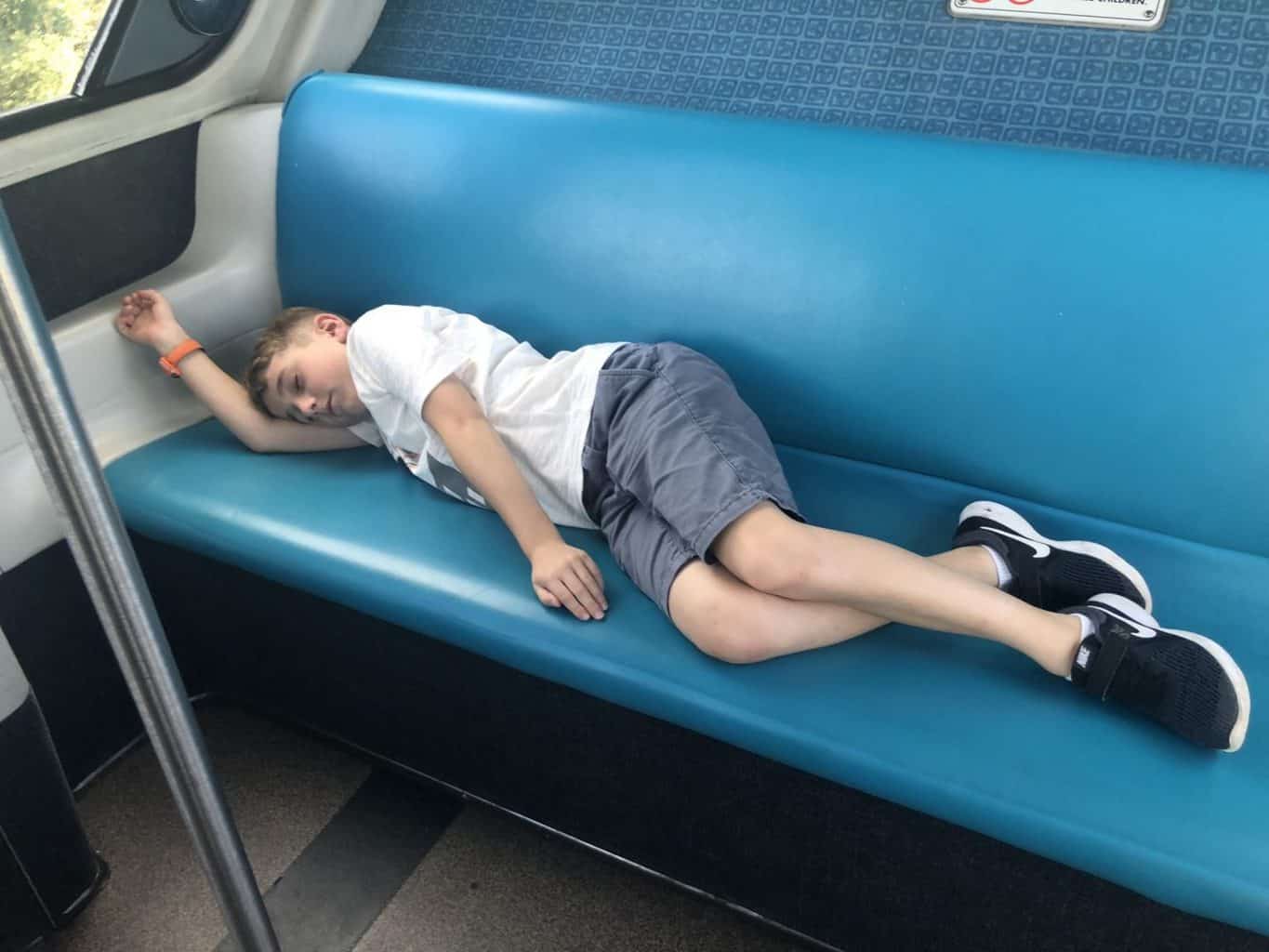 We have this Disney thing DOWN 🙂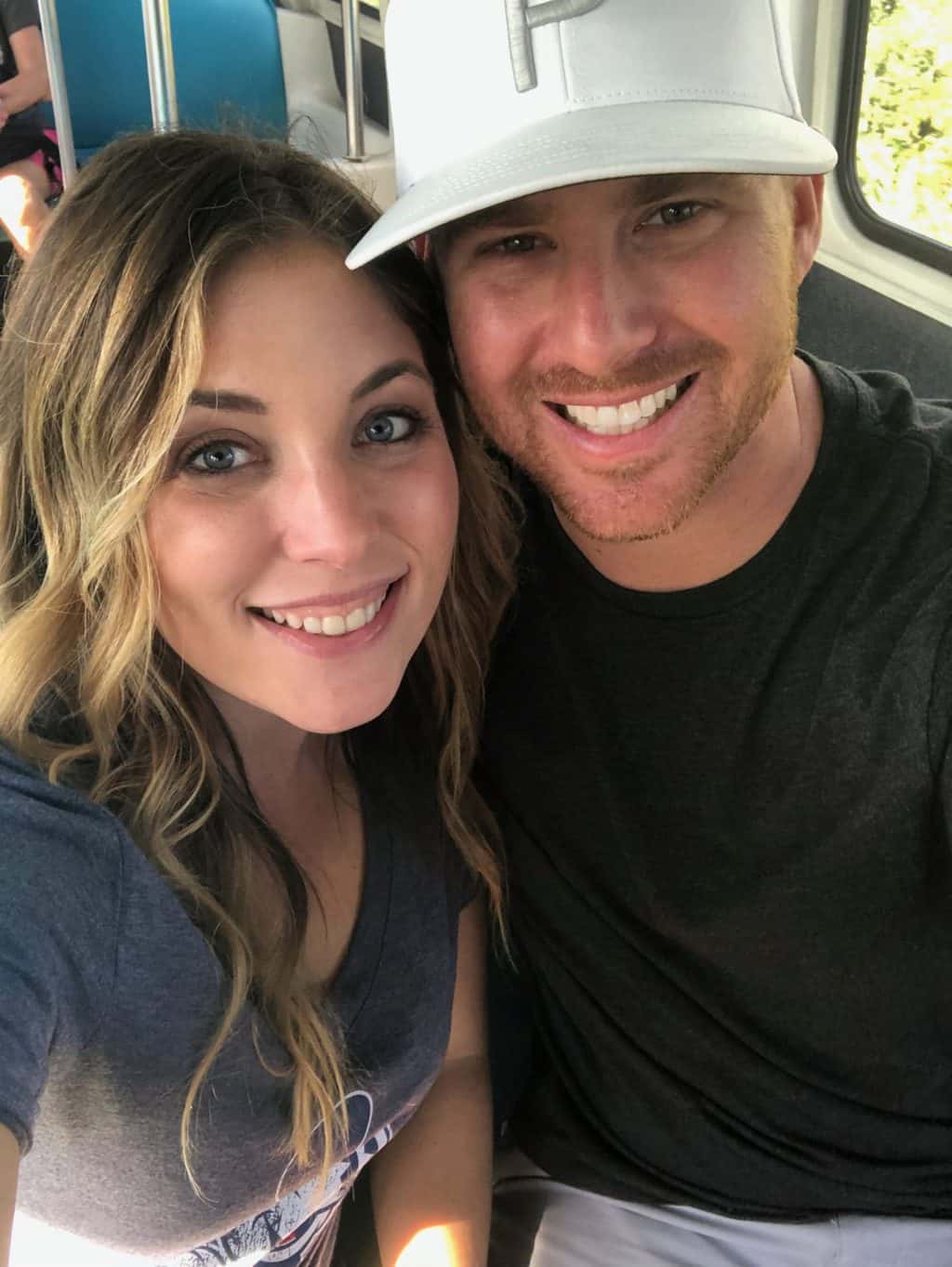 My personal mission for the week was to meet Santa at Disney Springs. We met him last year and it was SO MAGICAL. I feel like Spear has missed out on some important traditions in our family. He wasn't able to do his first beach trip at Satellite Beach like the other kids, he'll never get to cut down a Christmas tree like the other kids. I loved that meeting Santa at Disney Springs was something we could do every year together as a full family and a tradition that Spear would be part of from the very beginning.
We got to Disney Springs that afternoon and went straight to Santa. And the wait…was 300 minutes…5 HOURS y'all. 5 HOURS. They text you when it's time to come get in line and once you receive a text your wait is roughly 30 minutes but we knew there was simply NO WAY we'd be able to wait 5 hours. That would put us meeting Santa at 8 pm. Not Gonna Happen.
I was really, really upset. I got emotional about it which Zach didn't understand. But it's just that mama thing. I feel like I've had to say "it's okay!" to many things that Spear hasn't done that the others did and I'm just so sensitive when it comes to him and wanting him to be part of everything all the time always. I was seriously bummed.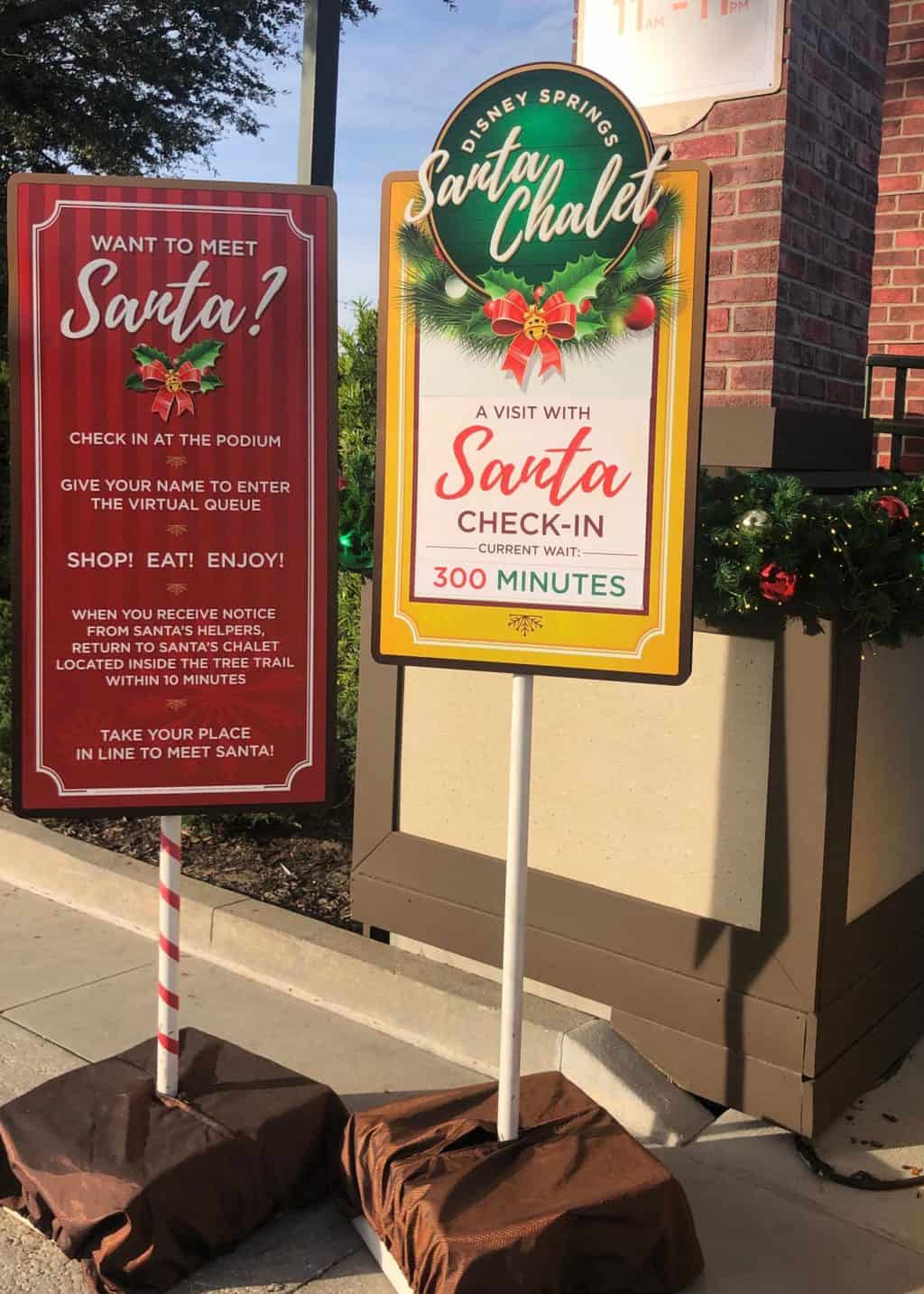 The kids didn't mind one bit though and still had a blast! We shopped around a bit and they got Stitch to "spit" on them!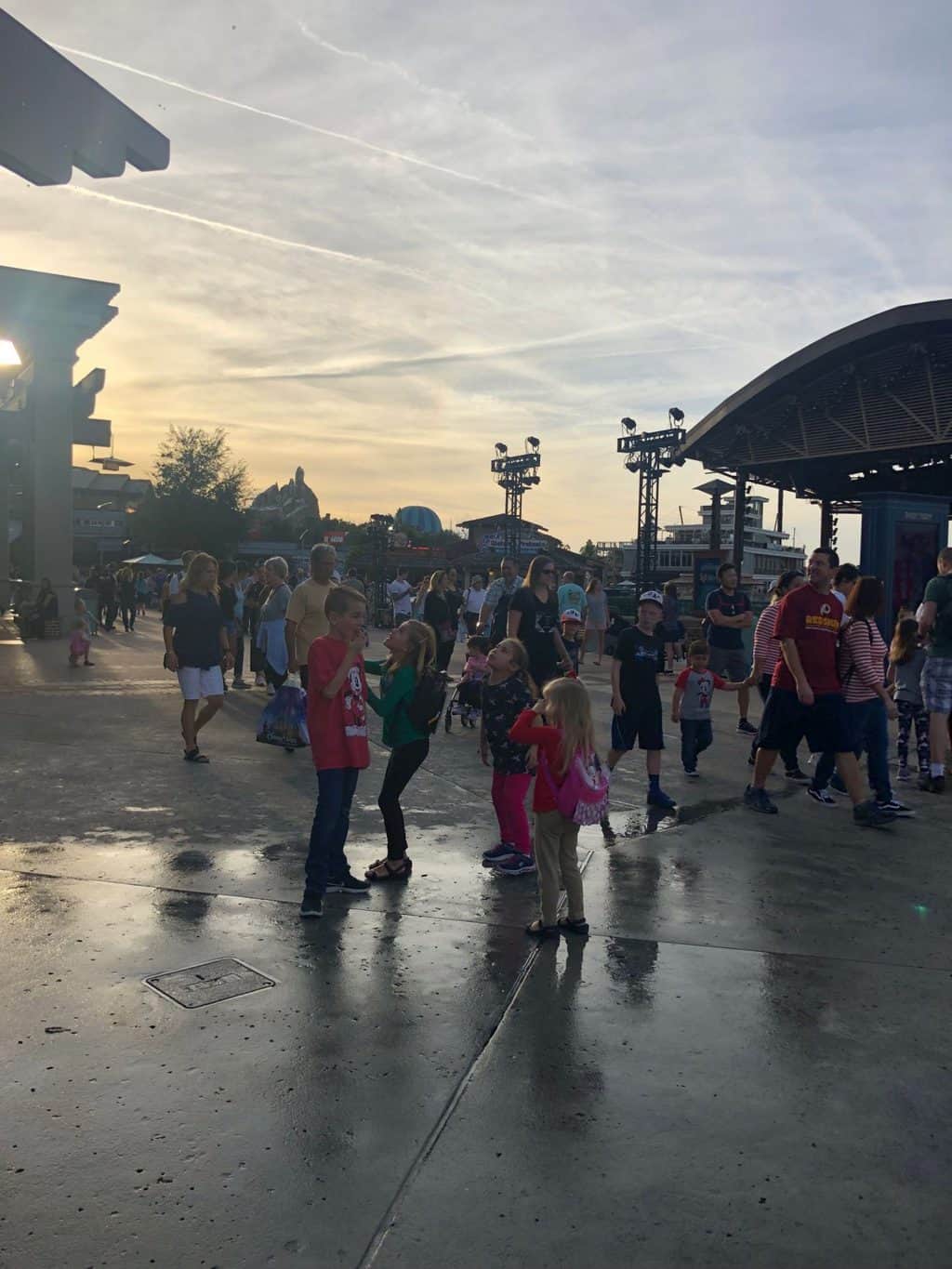 Disney Springs has a beautiful Trail of Trees decorated in all different Disney themes so we still walked through that area and got to experience some of the Disney Holiday fun even though we didn't get to see Santa himself.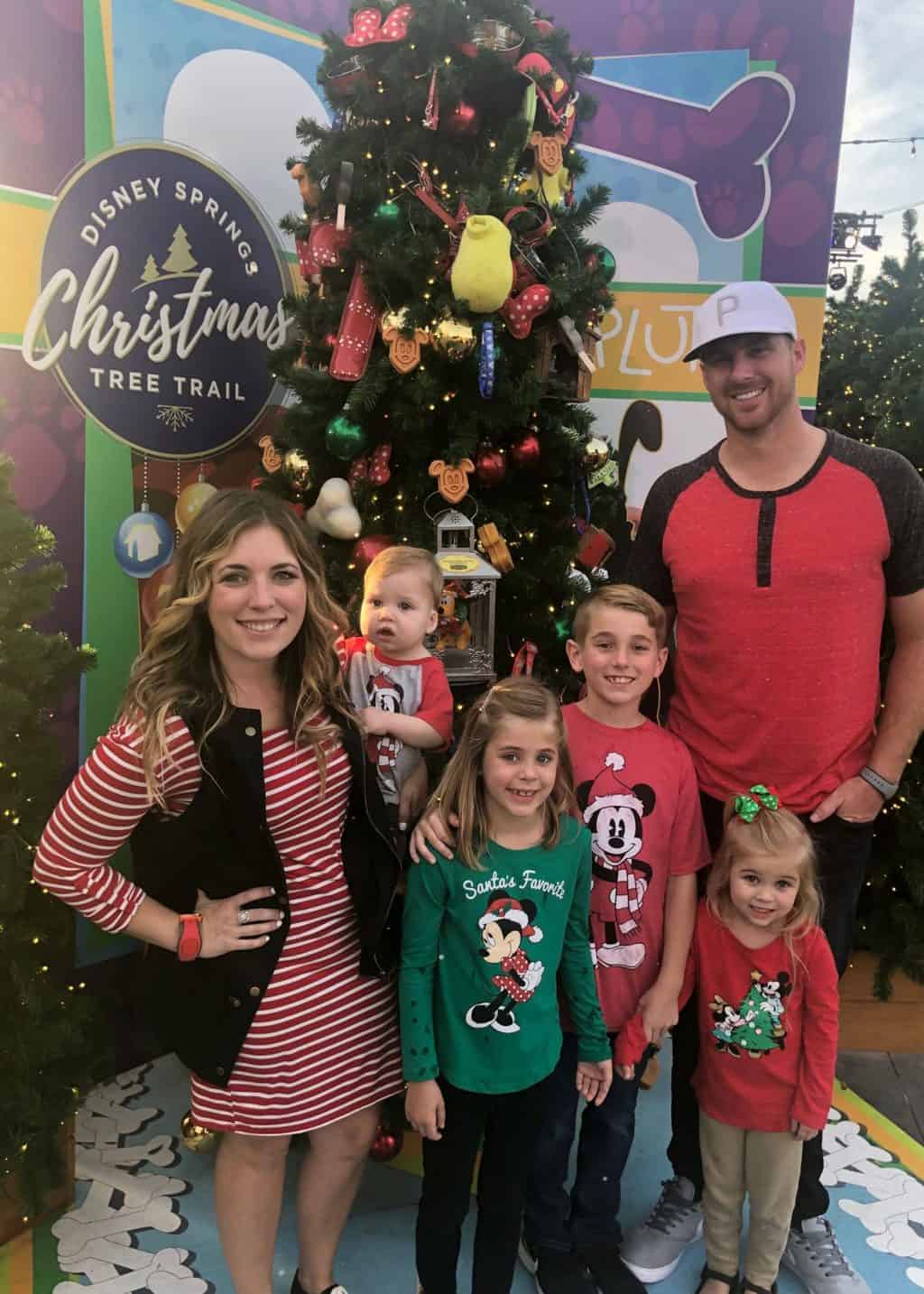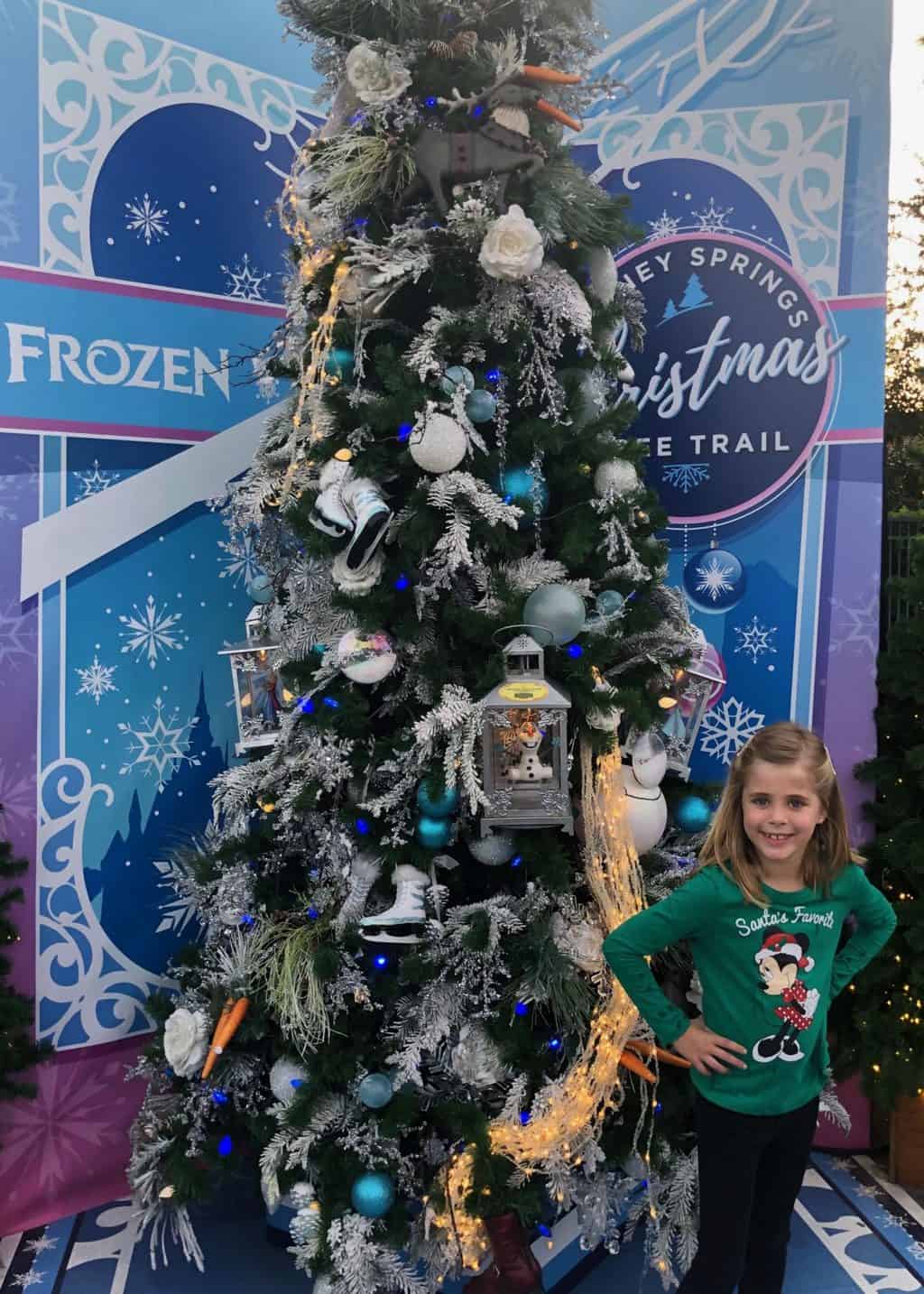 Yay for SNOW!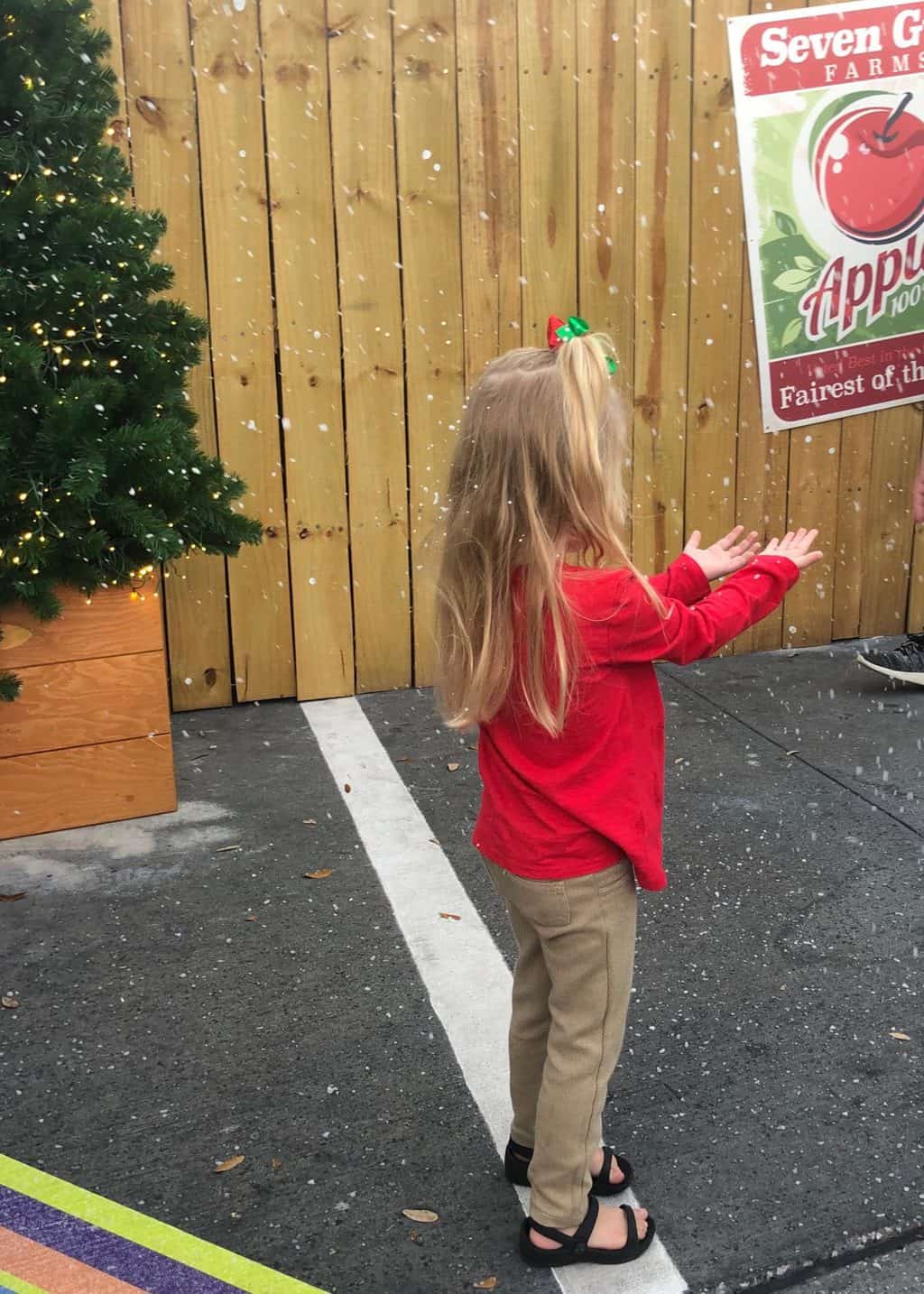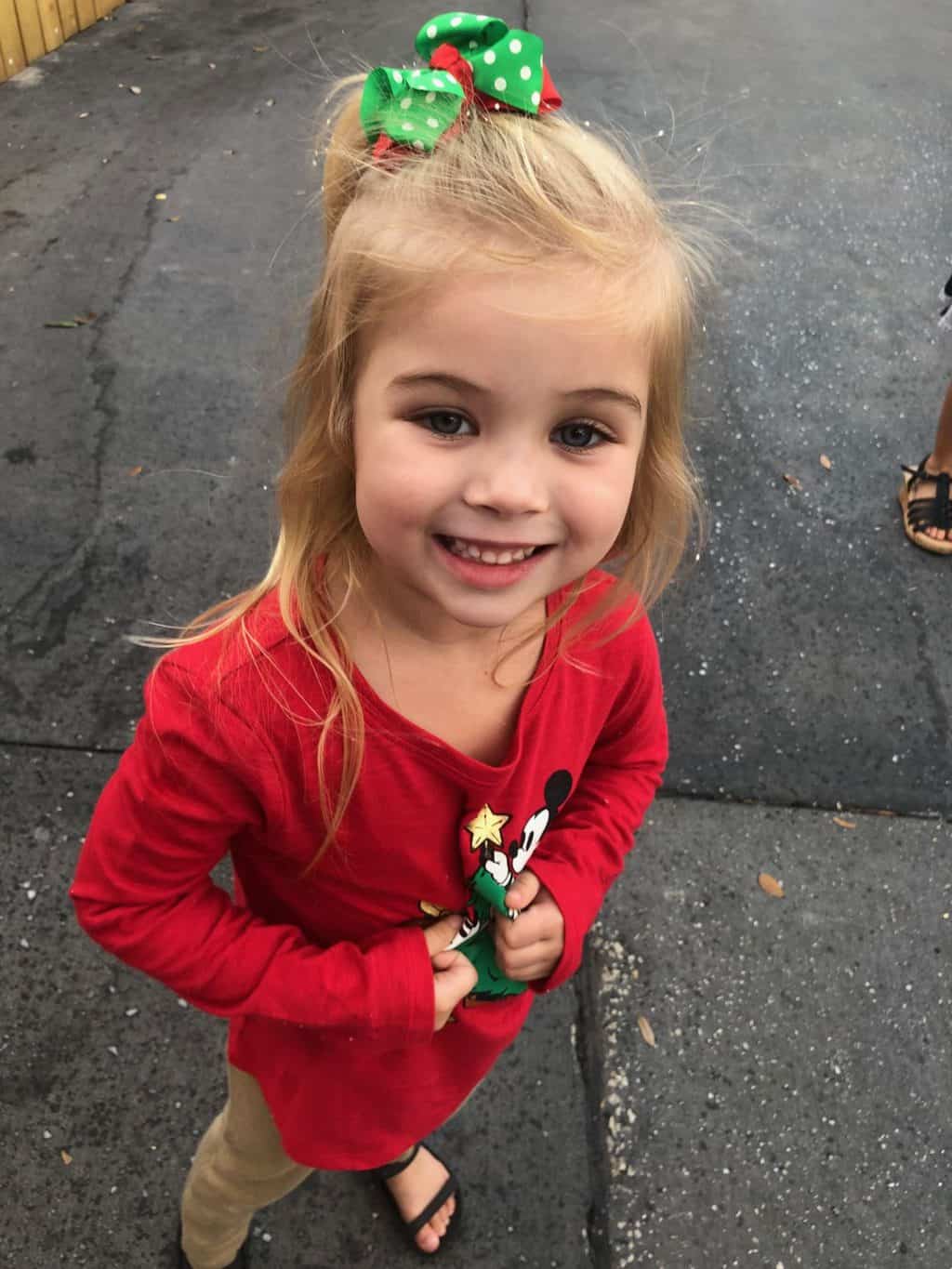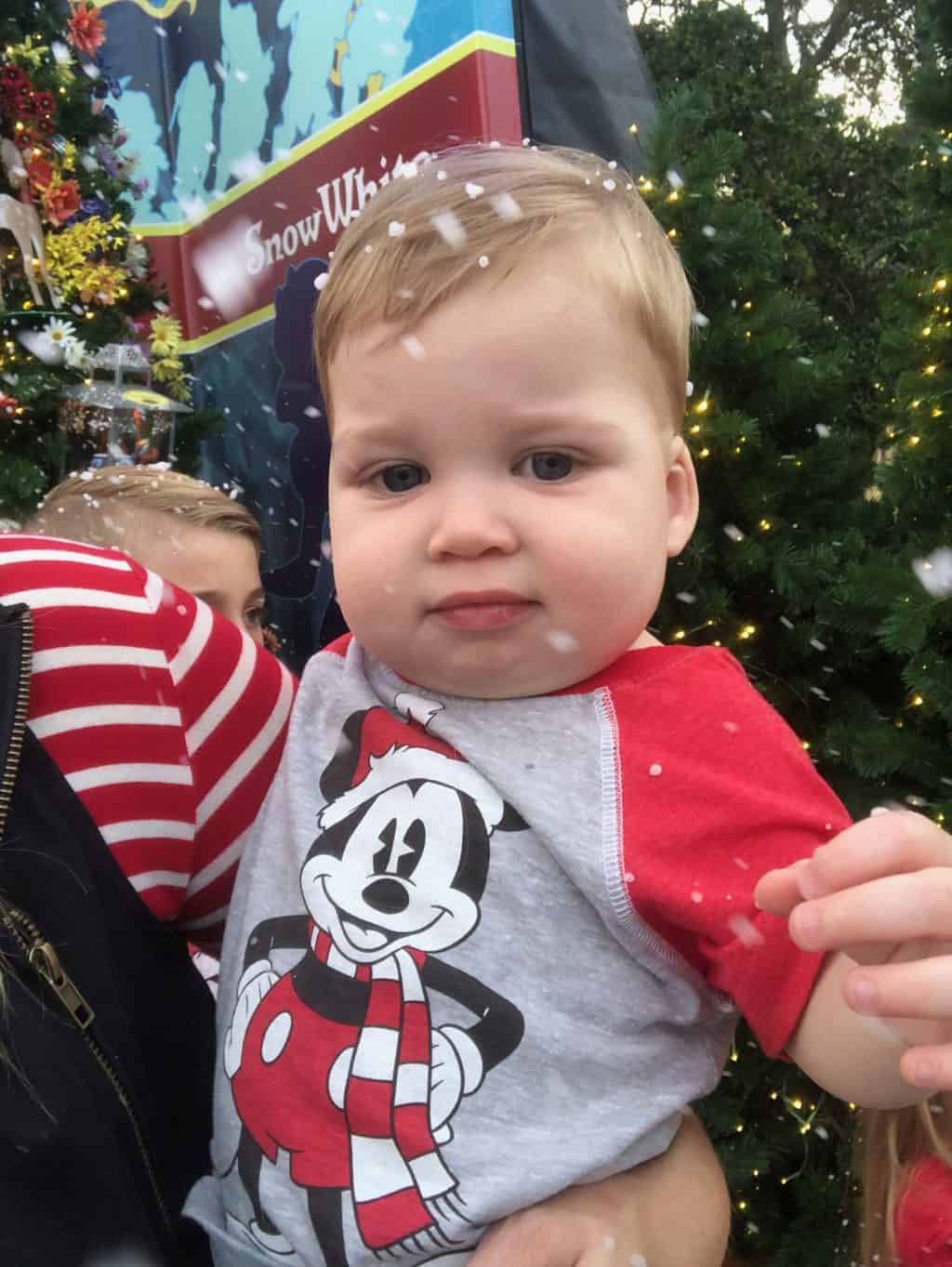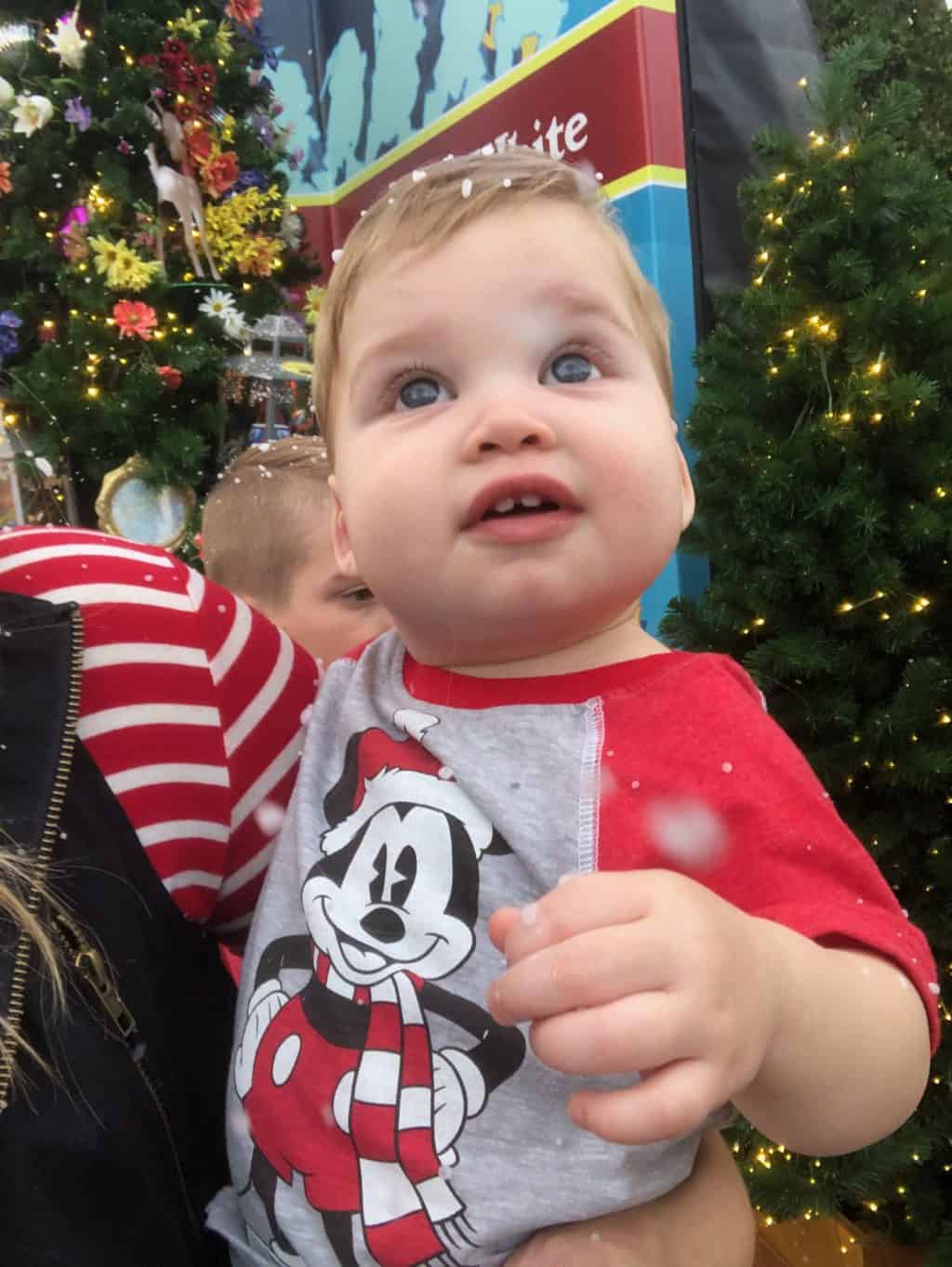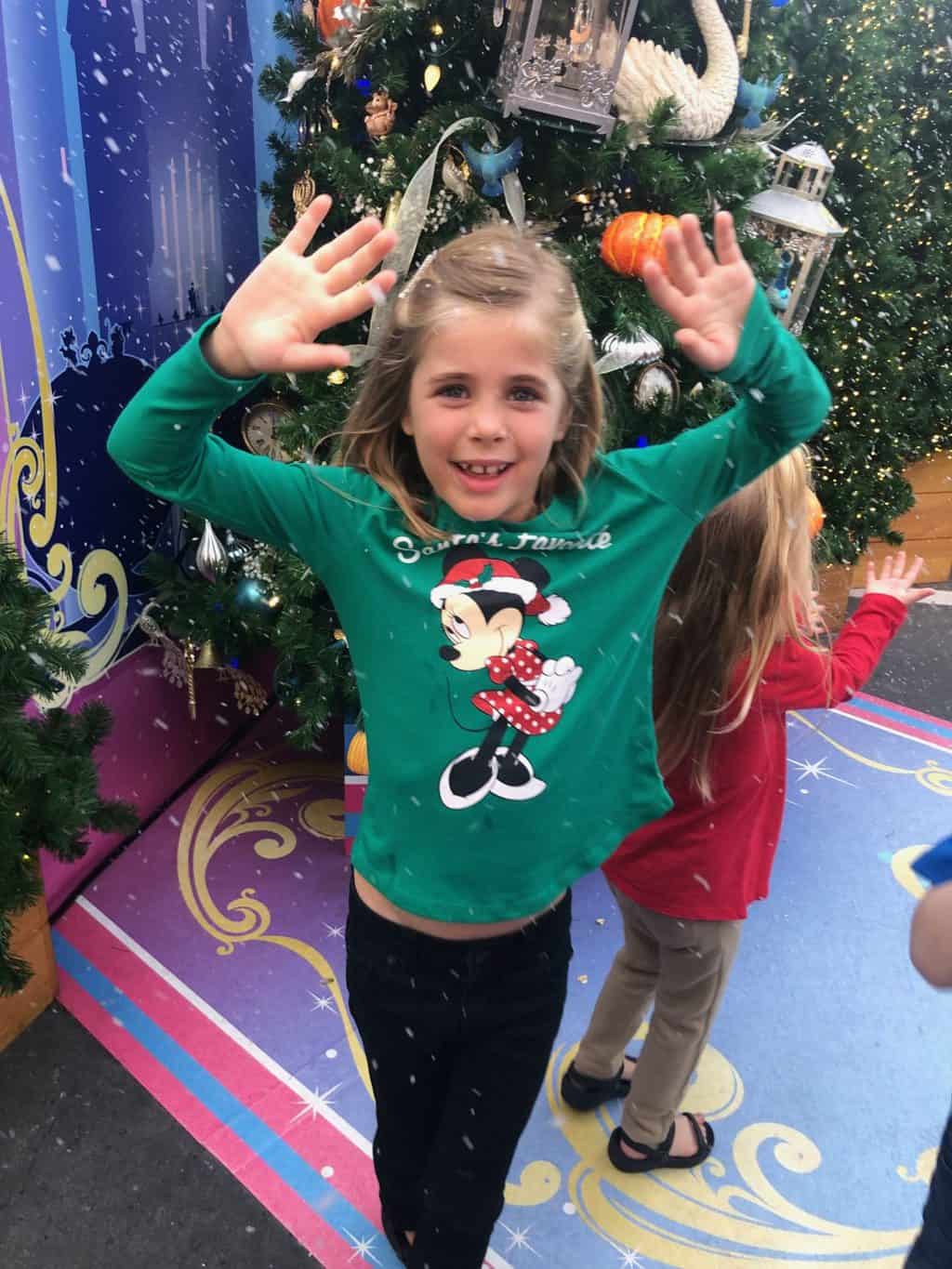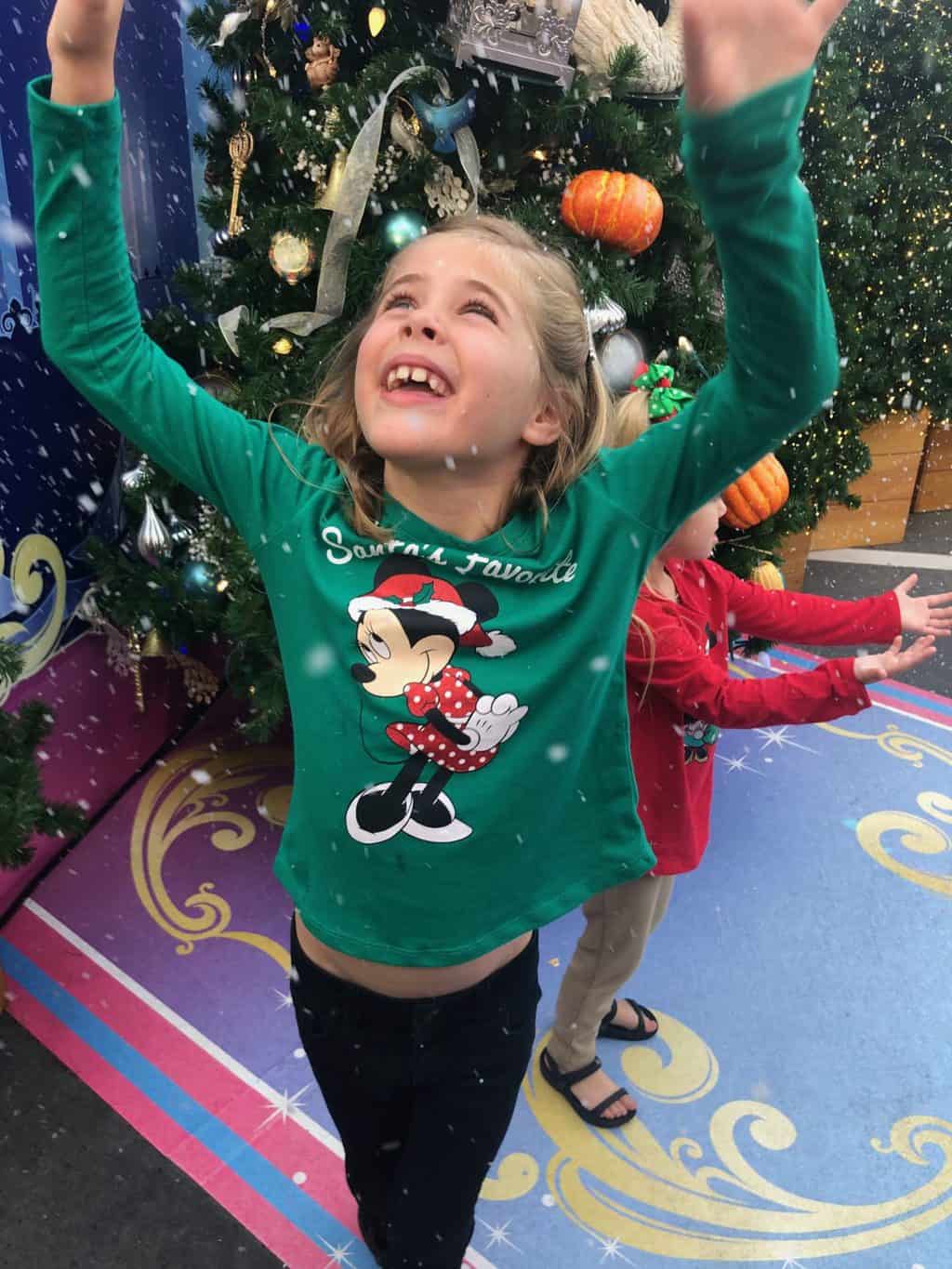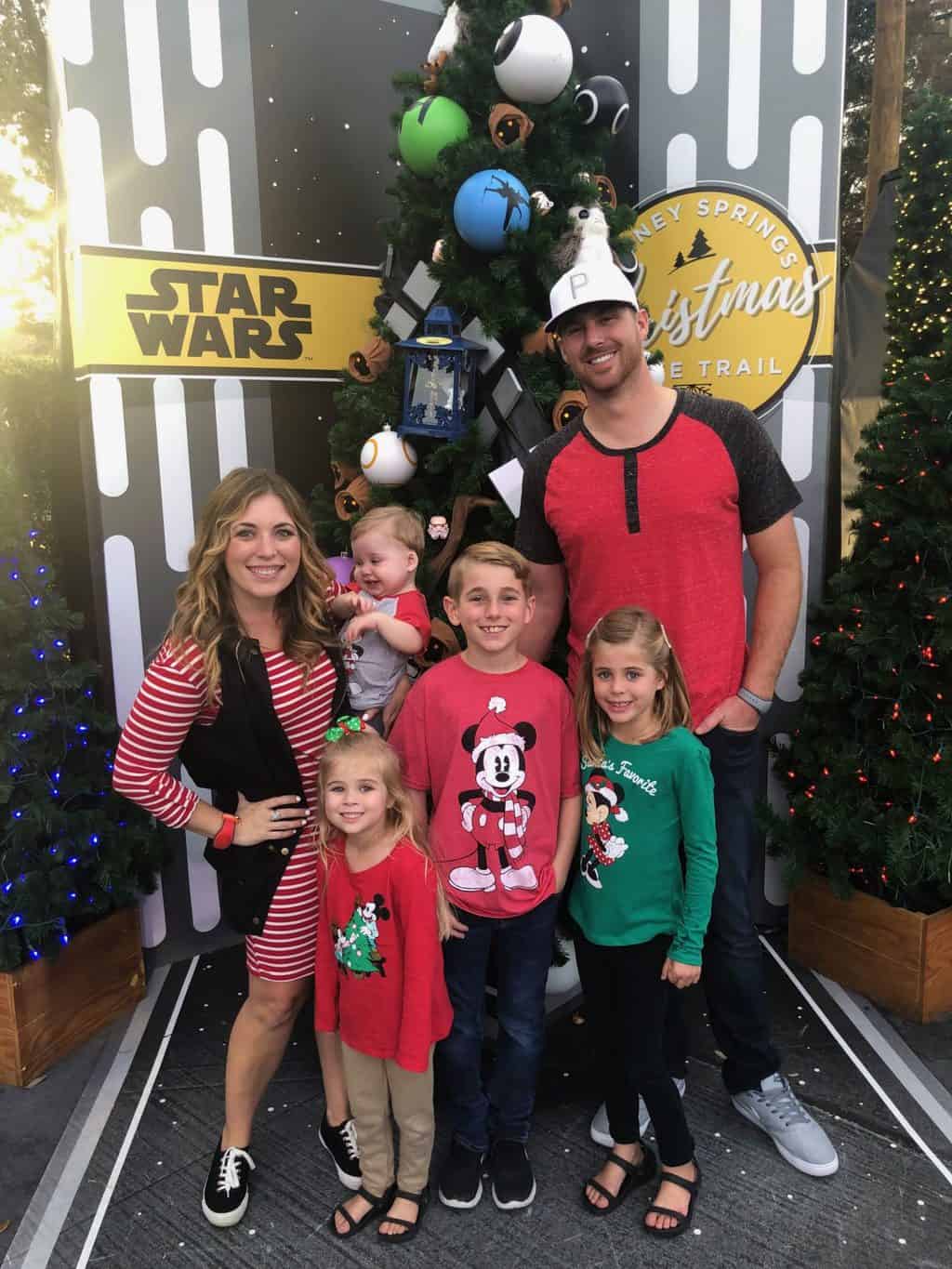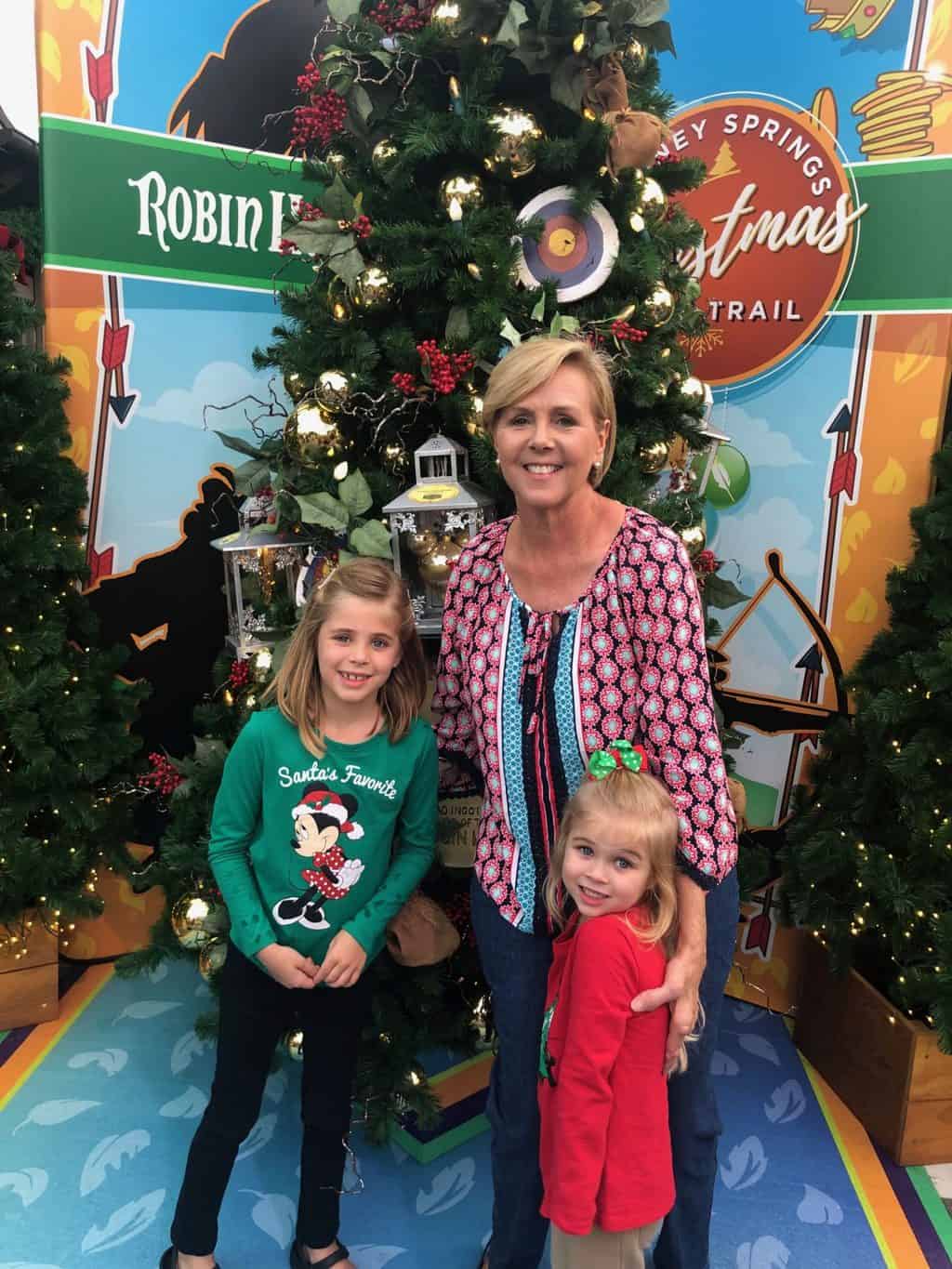 There happened to be a photo pass photographer in the trail of trees and I ADORE the pics she got of our family!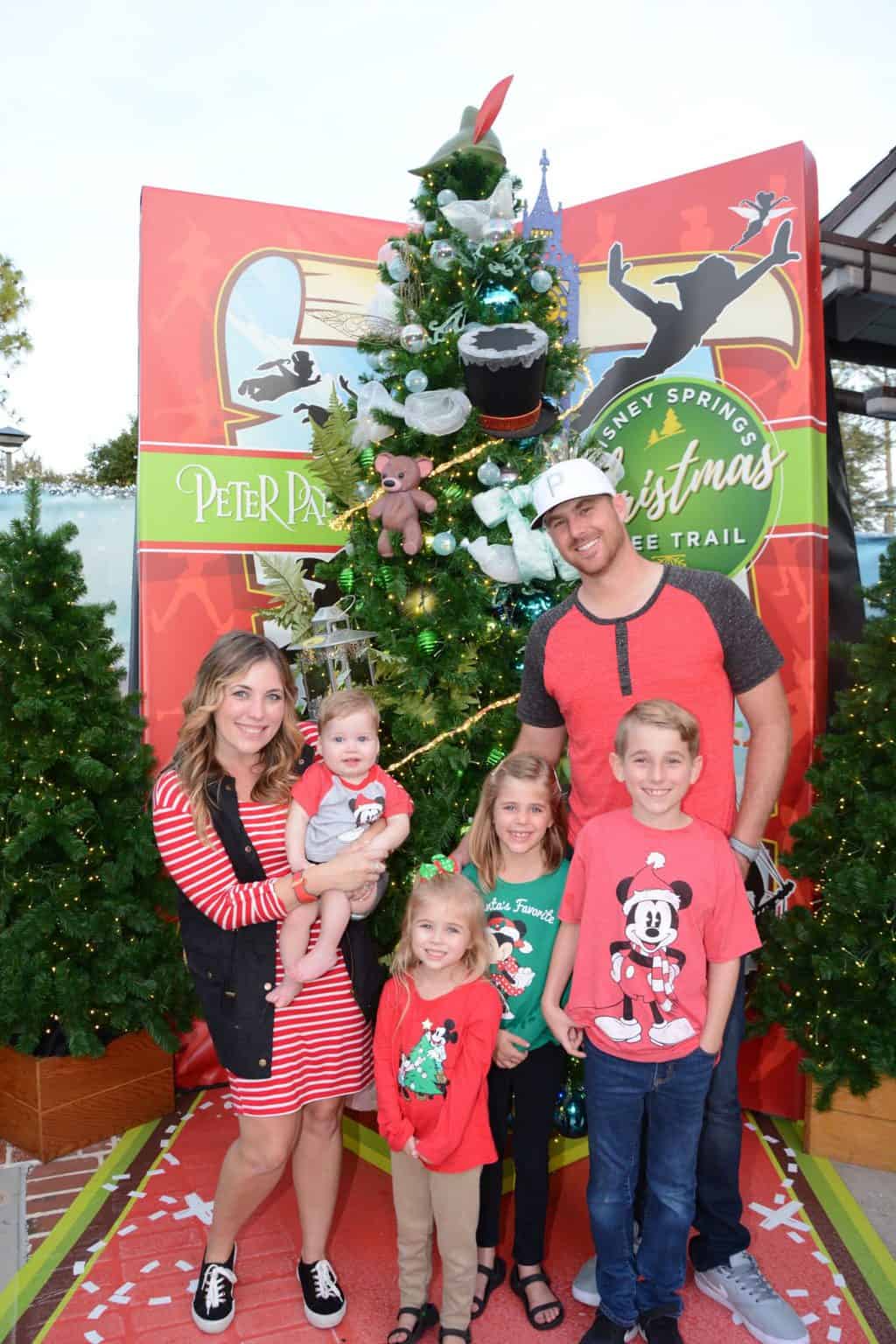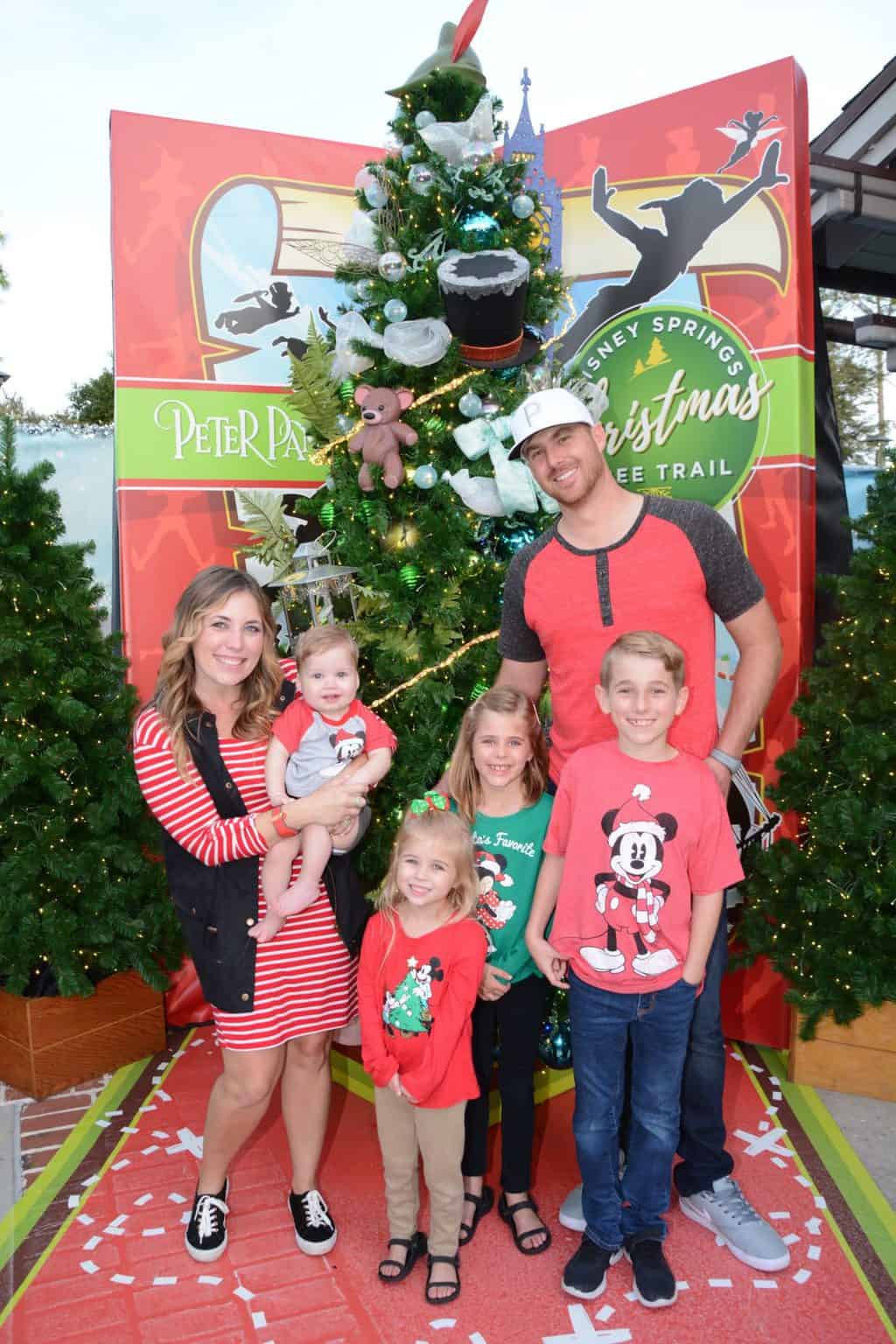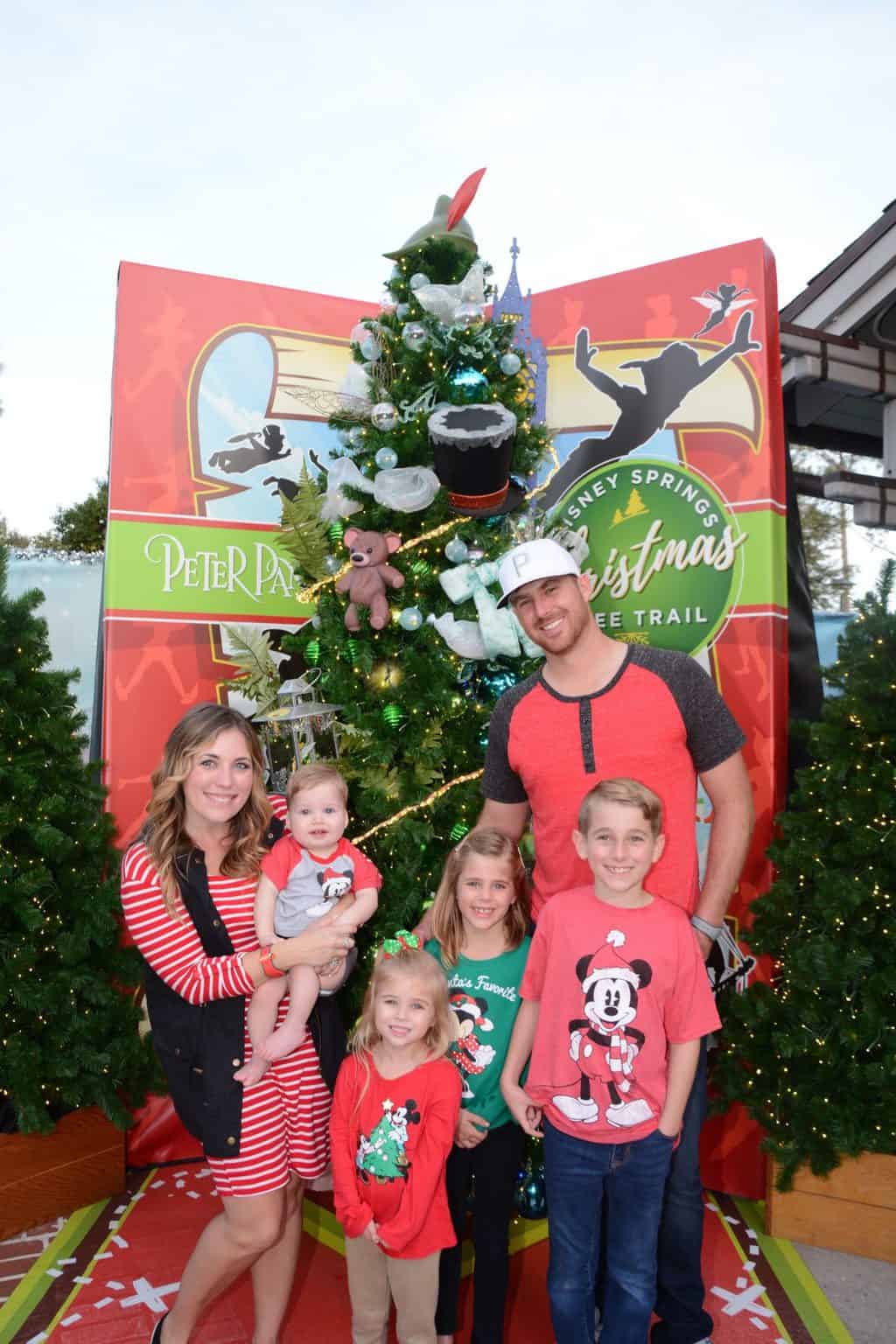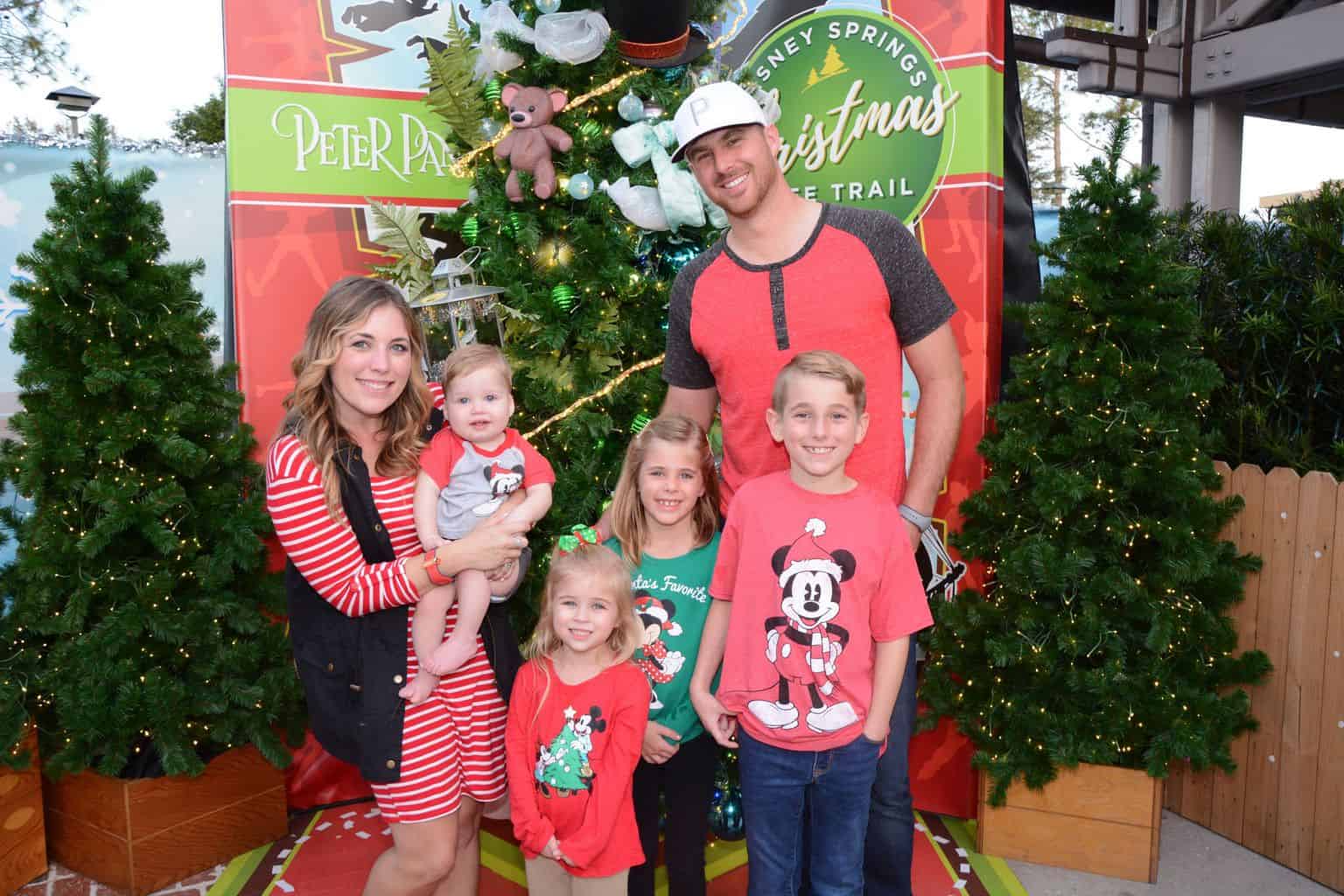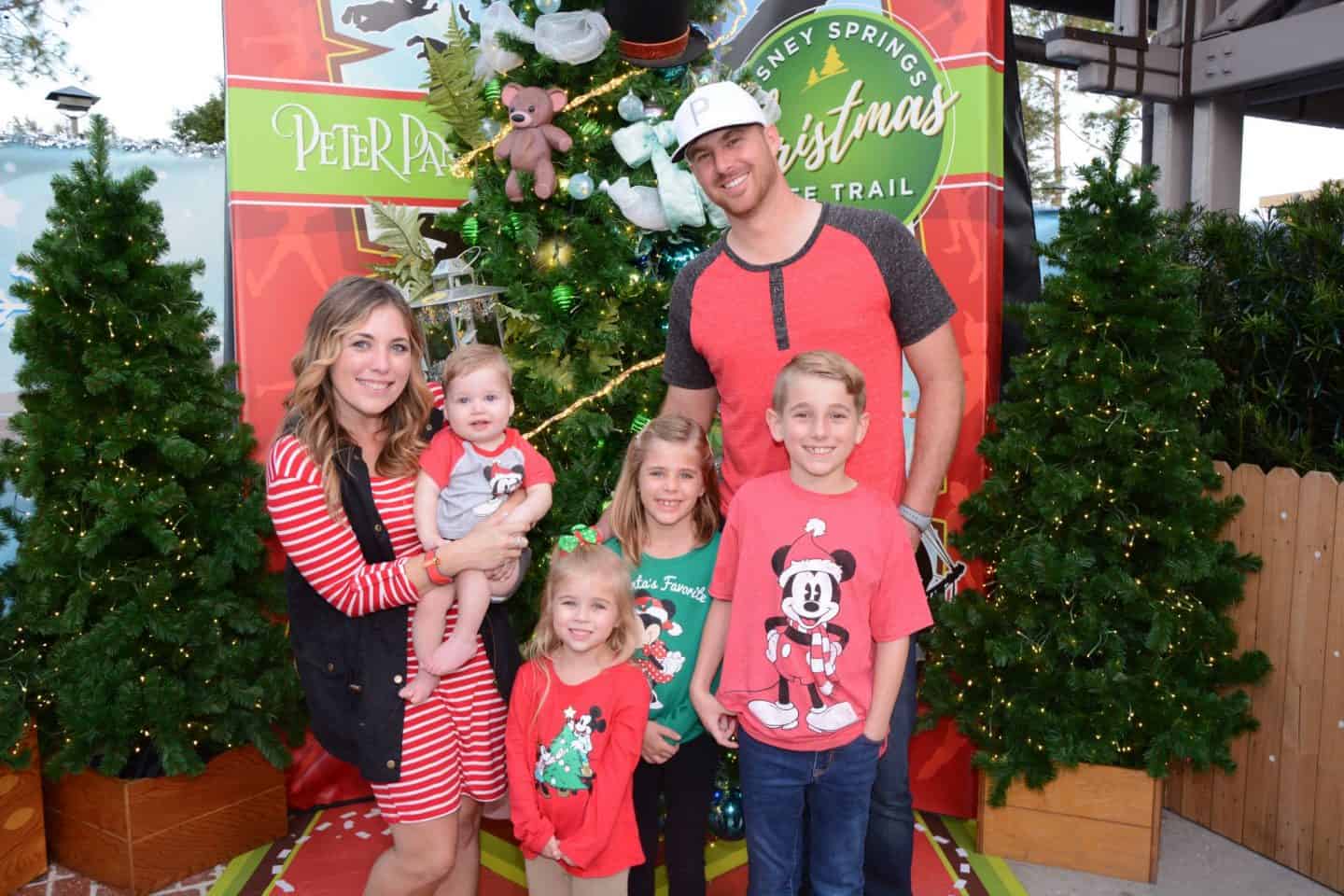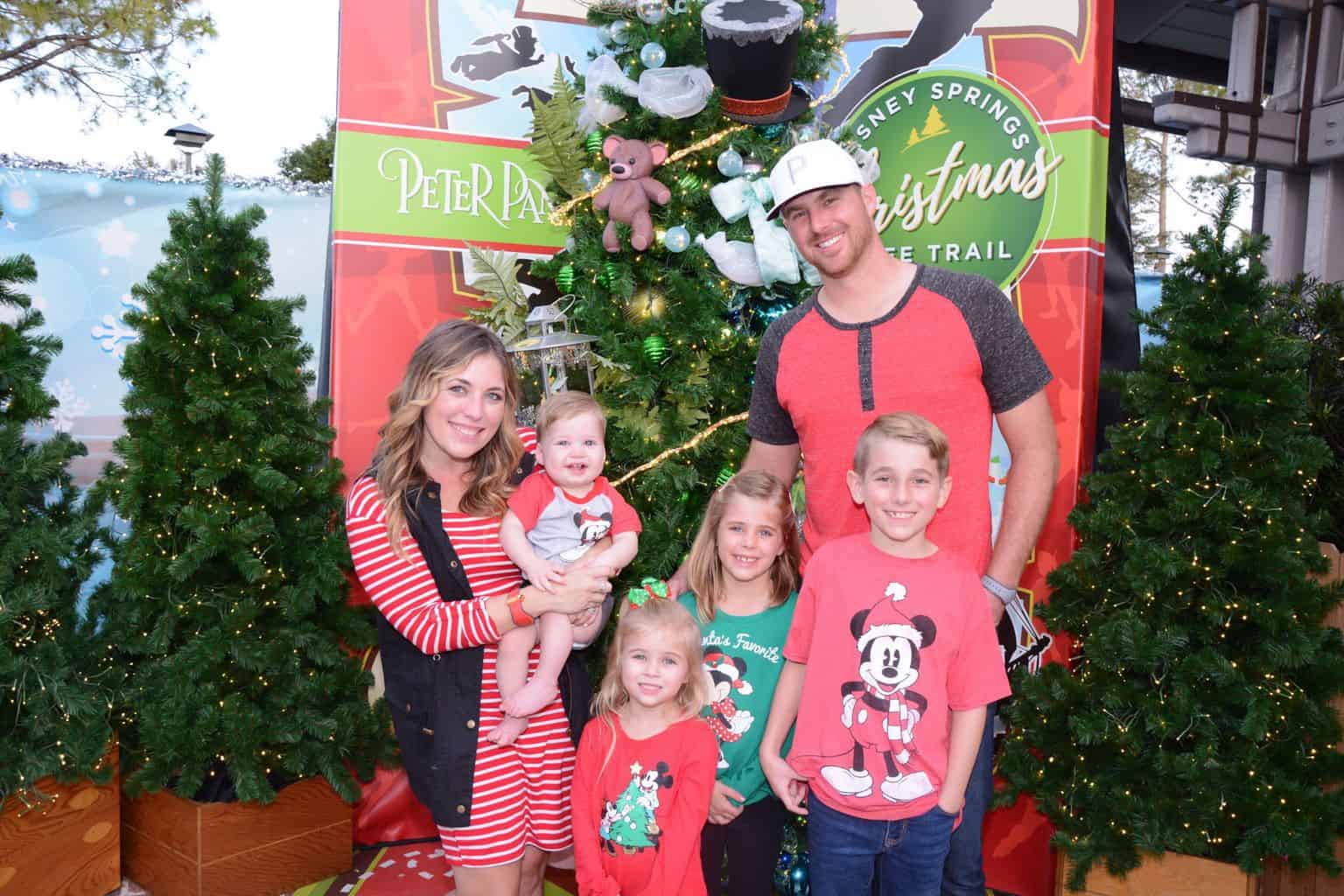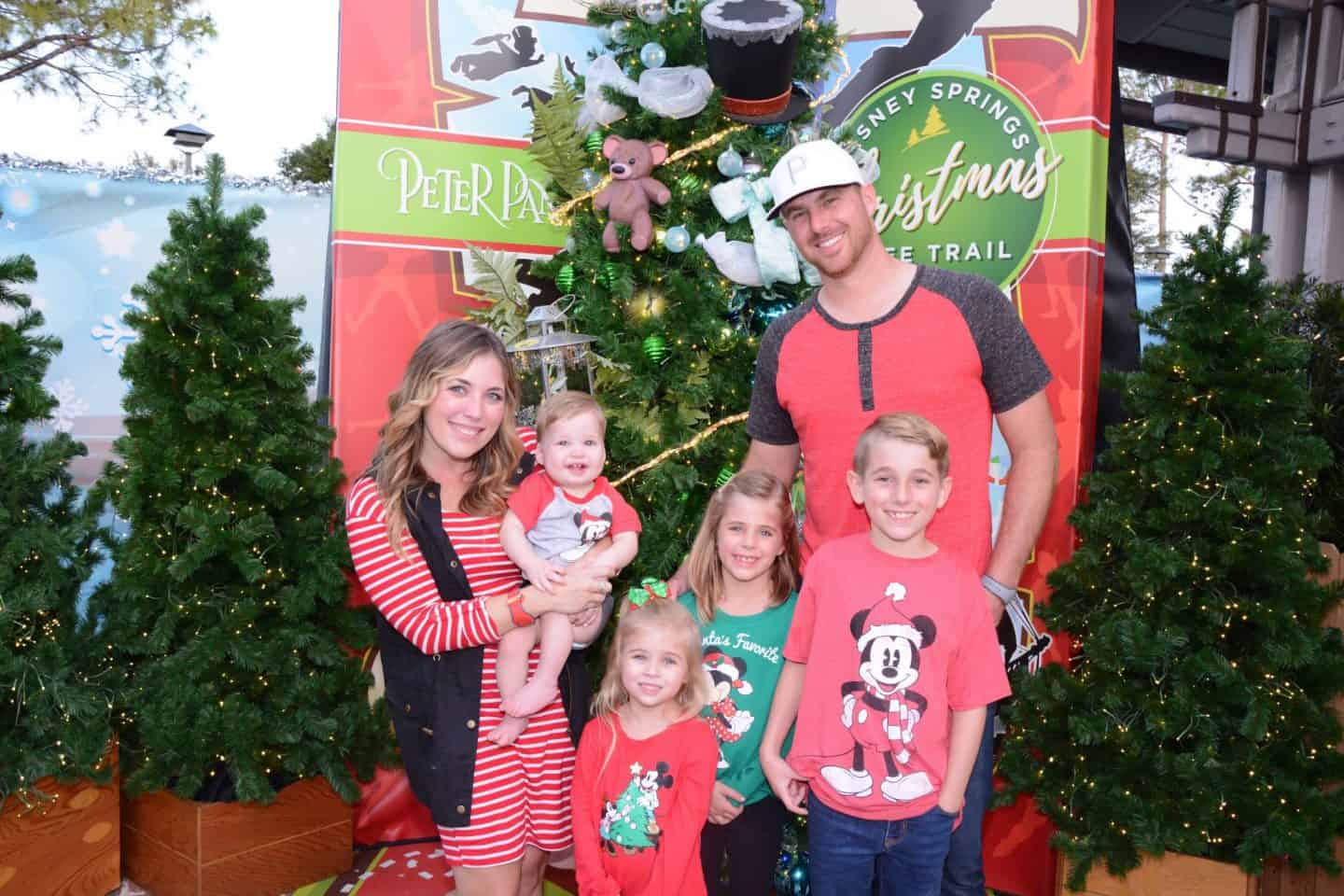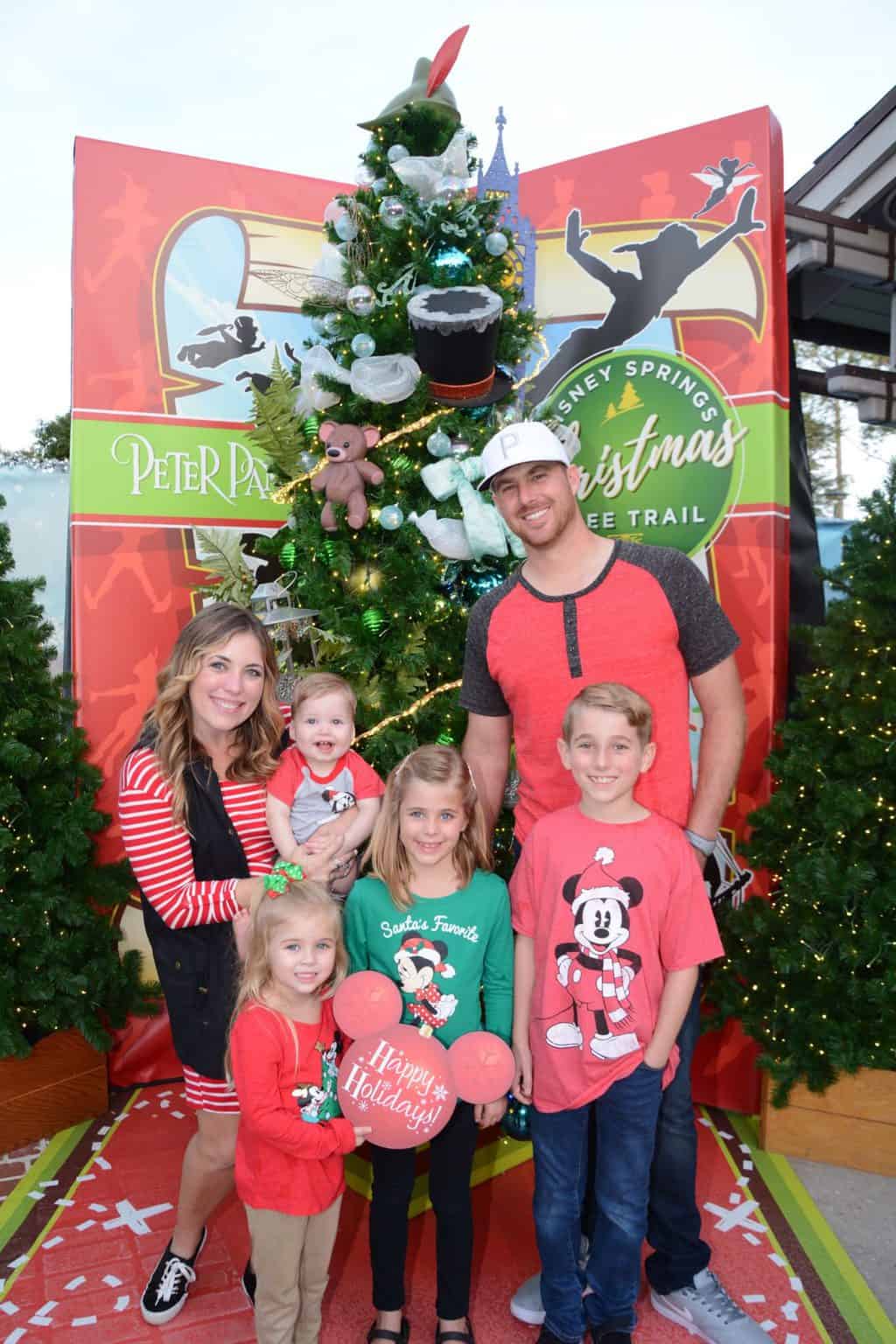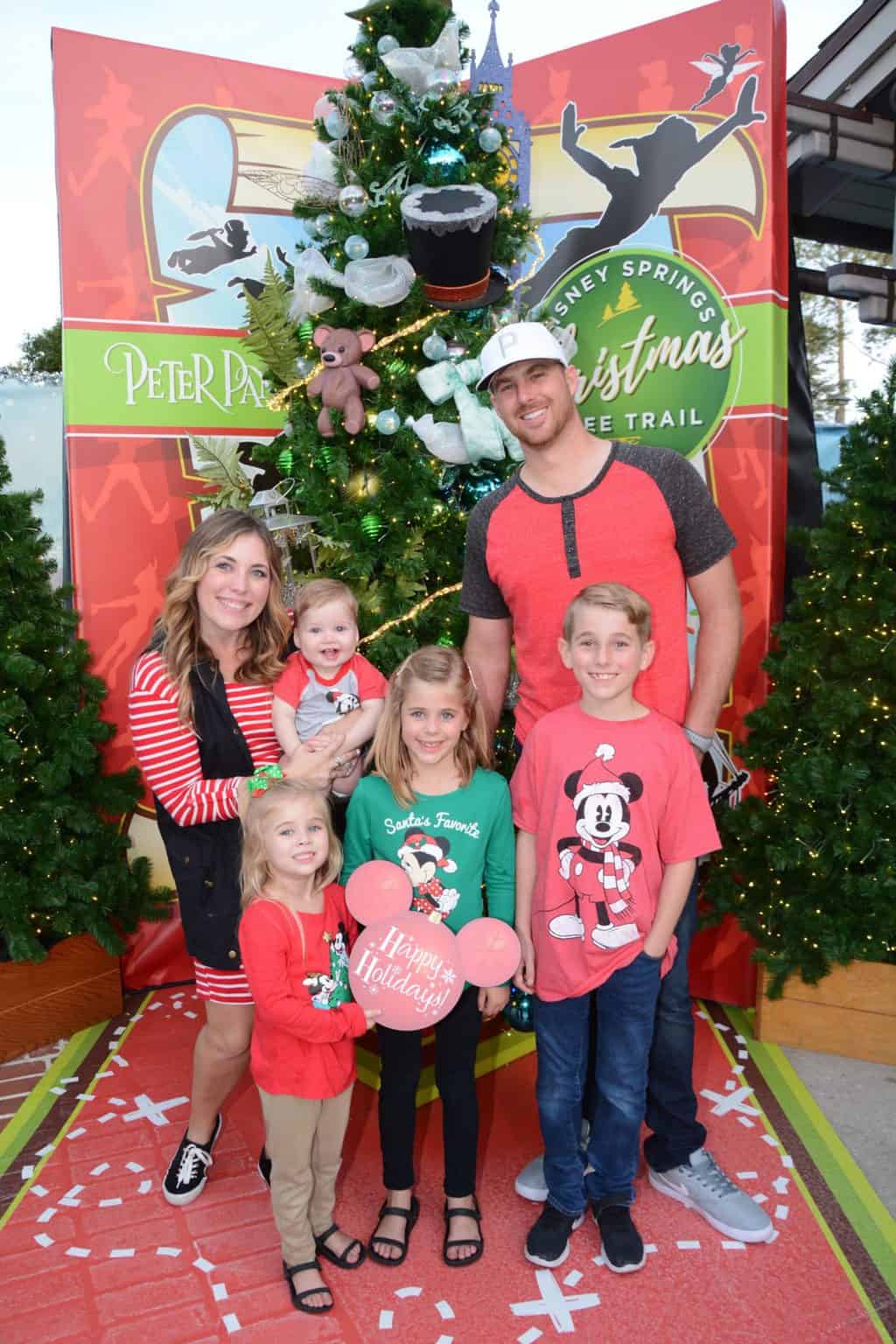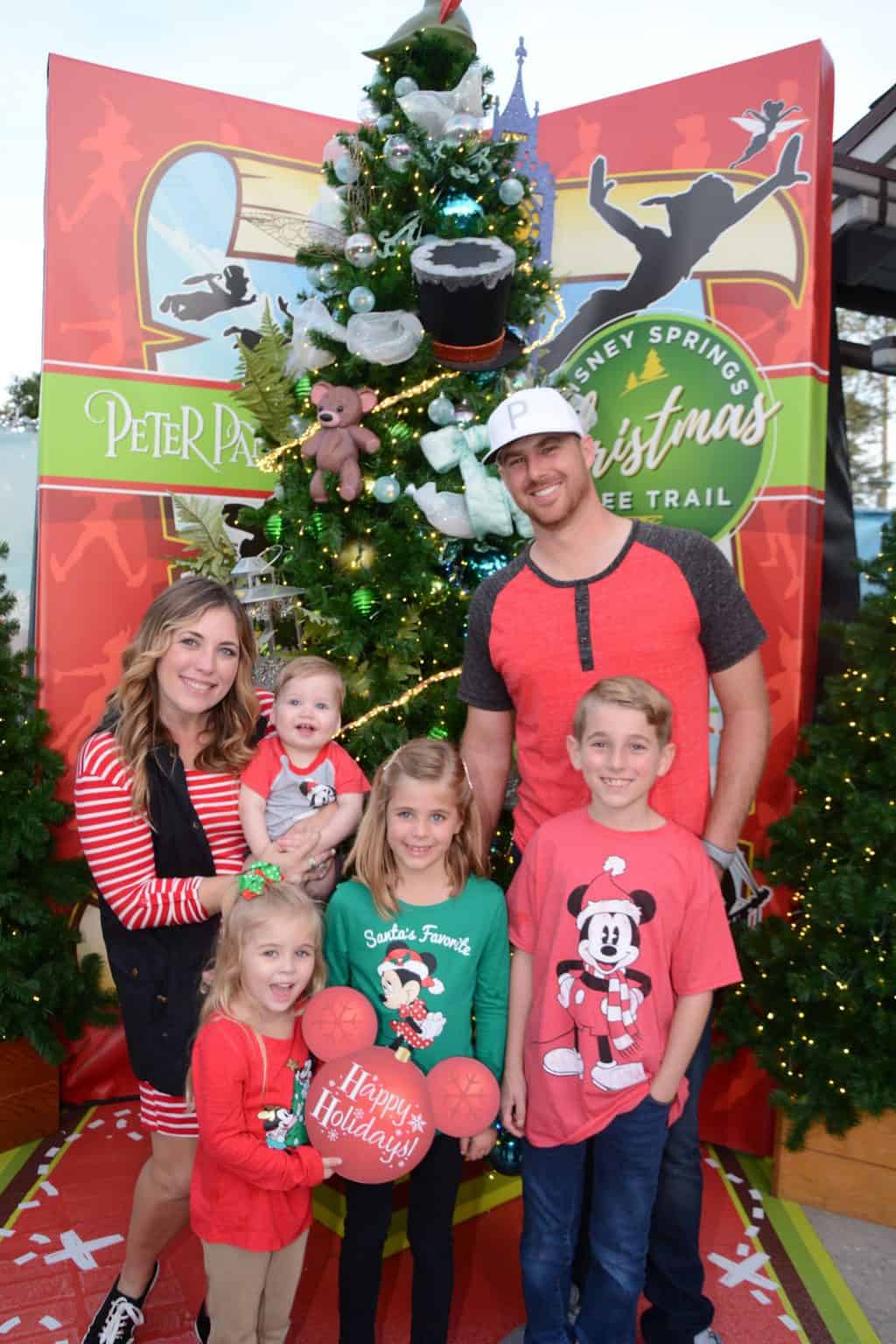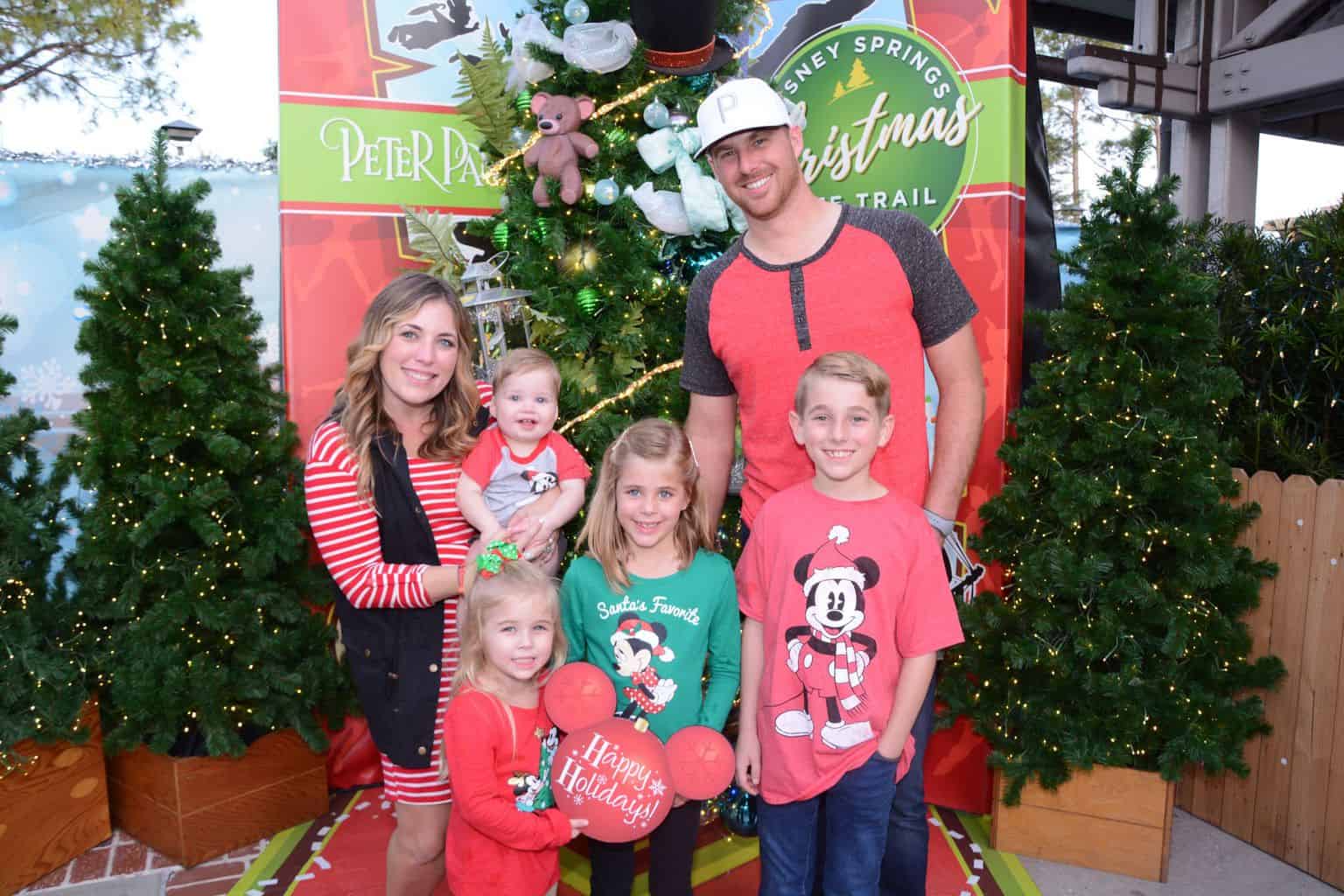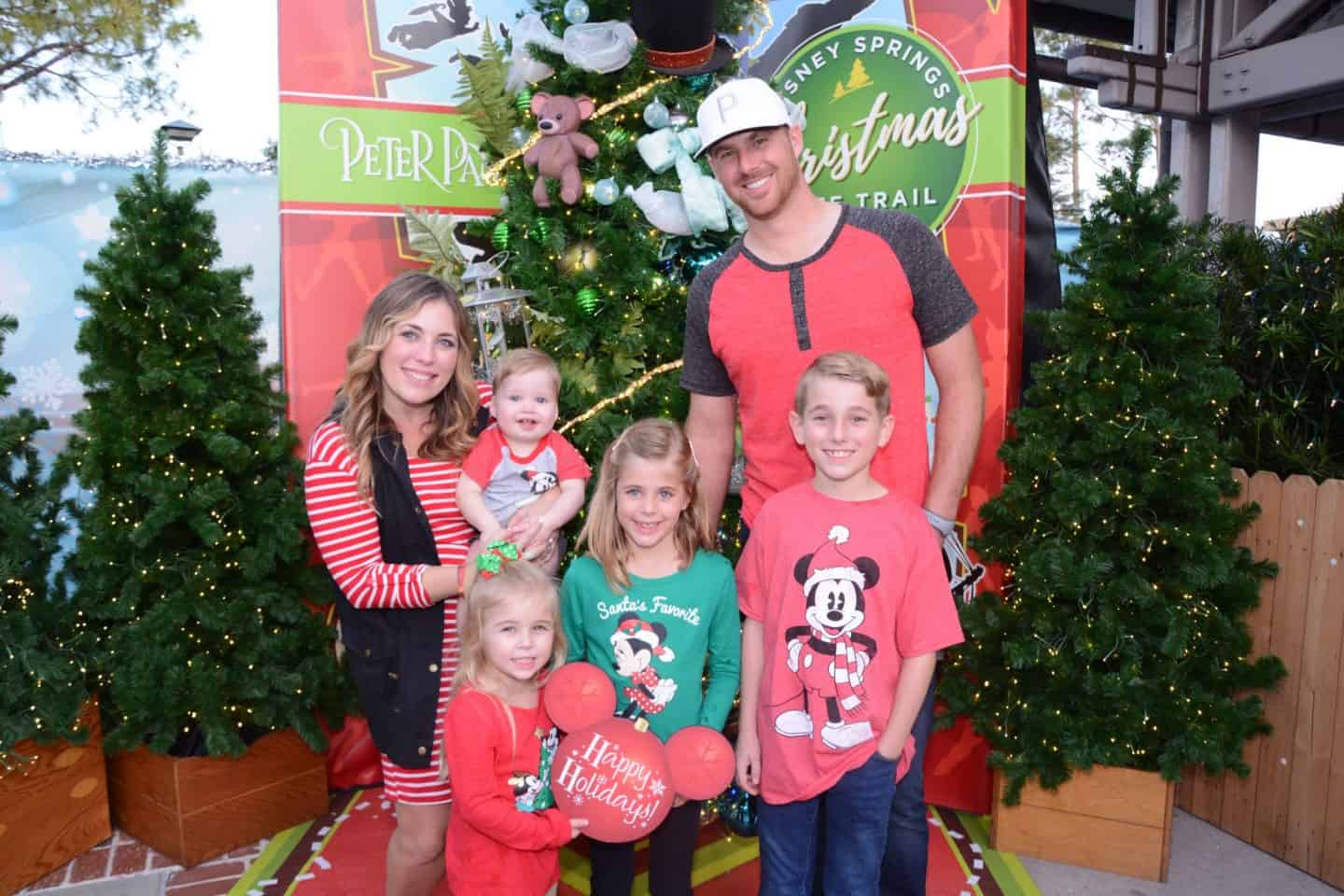 Always finding items to add to their wishlists 😉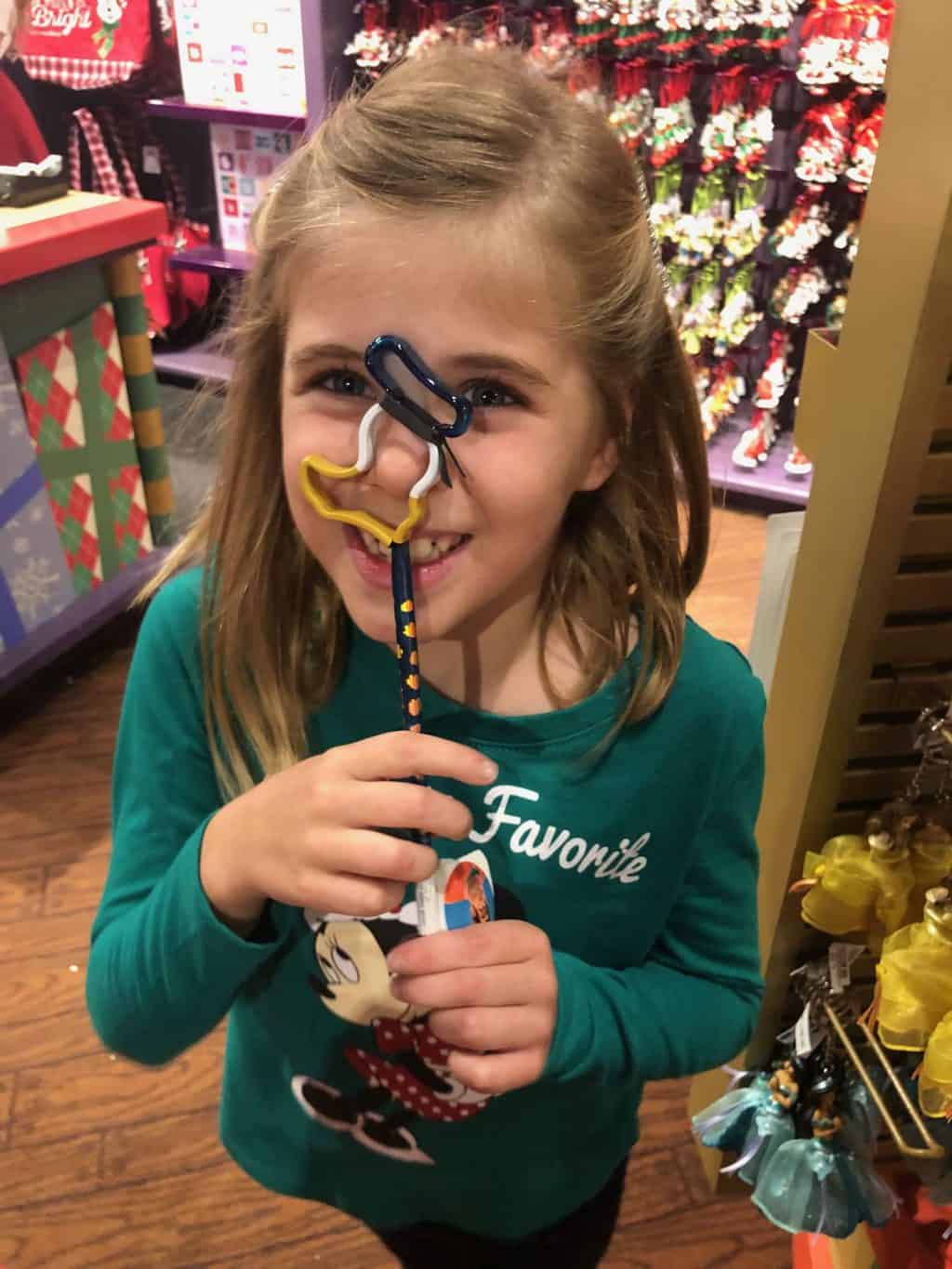 Goofy's Candy Company has made some changes and they took away the indoor seating which is a HUGE bummer. They did replace it with some new cotton candy that you can pick your flavors? I LOVE cotton candy so this is def something I plan to try at some point! But we just let the kids get a treat and they all chose a slushee. Kye says his Disney Springs tradition is to buy a slushee every visit 😉 Tess ended up not liking hers so Kye got two!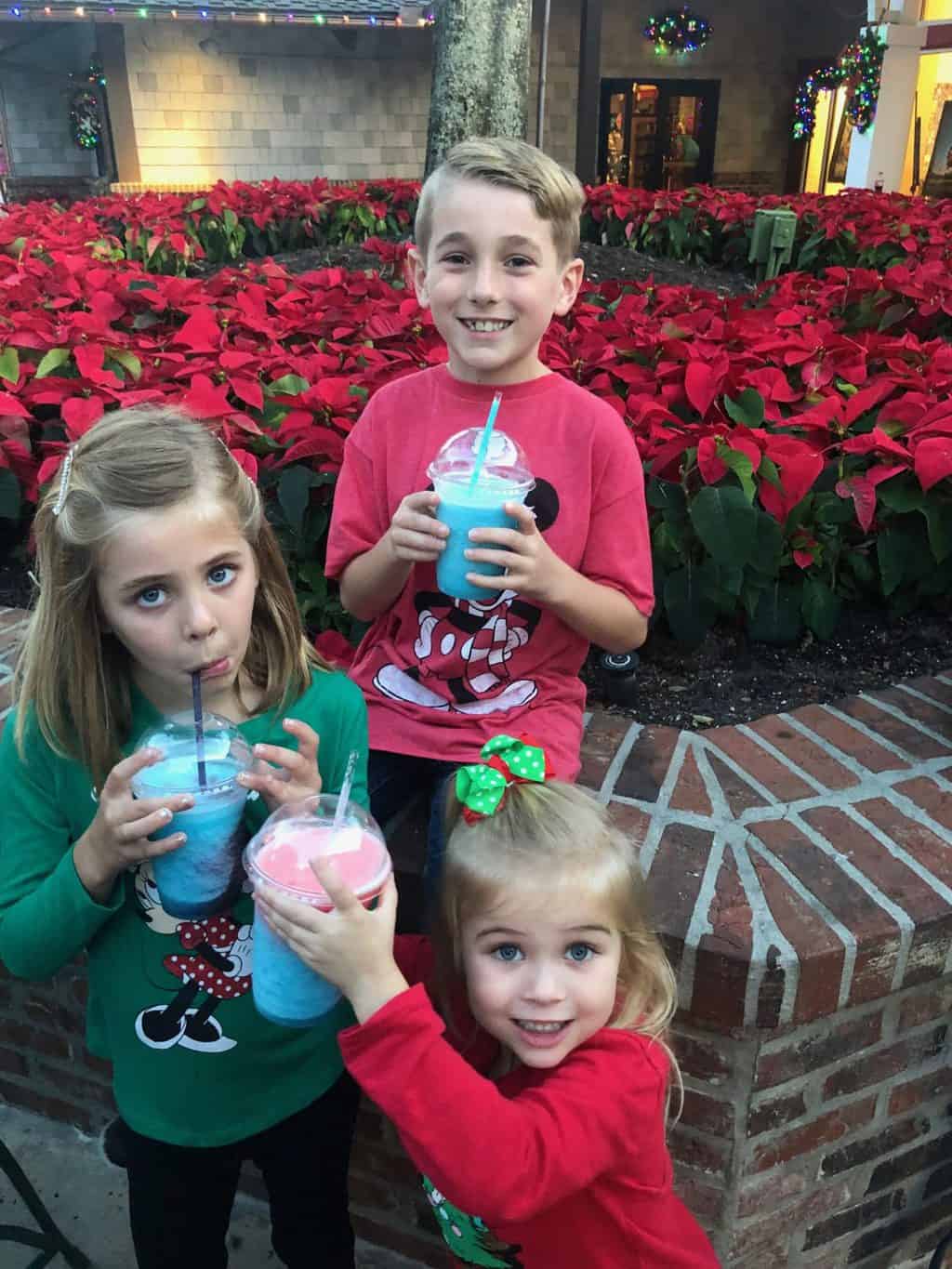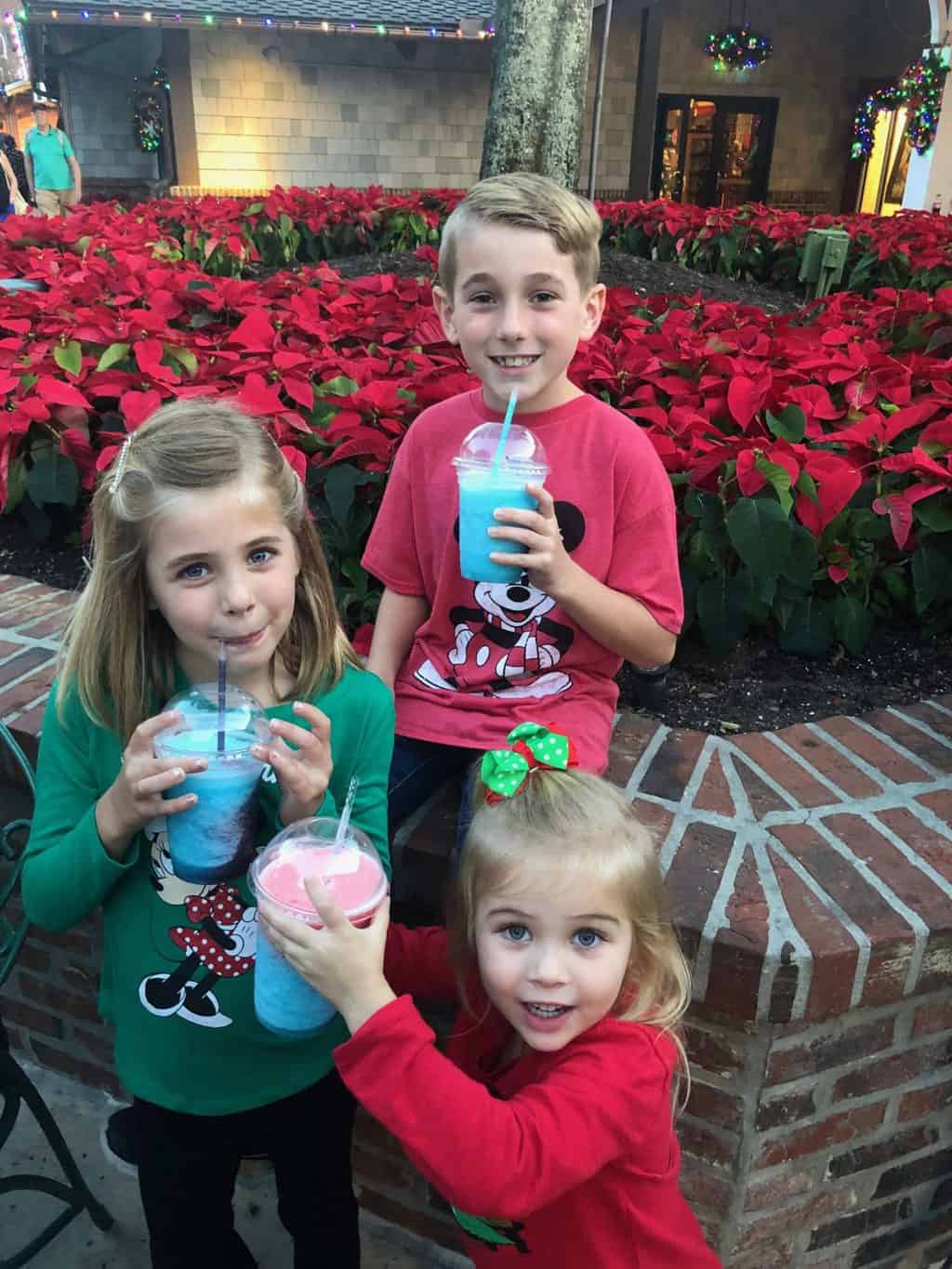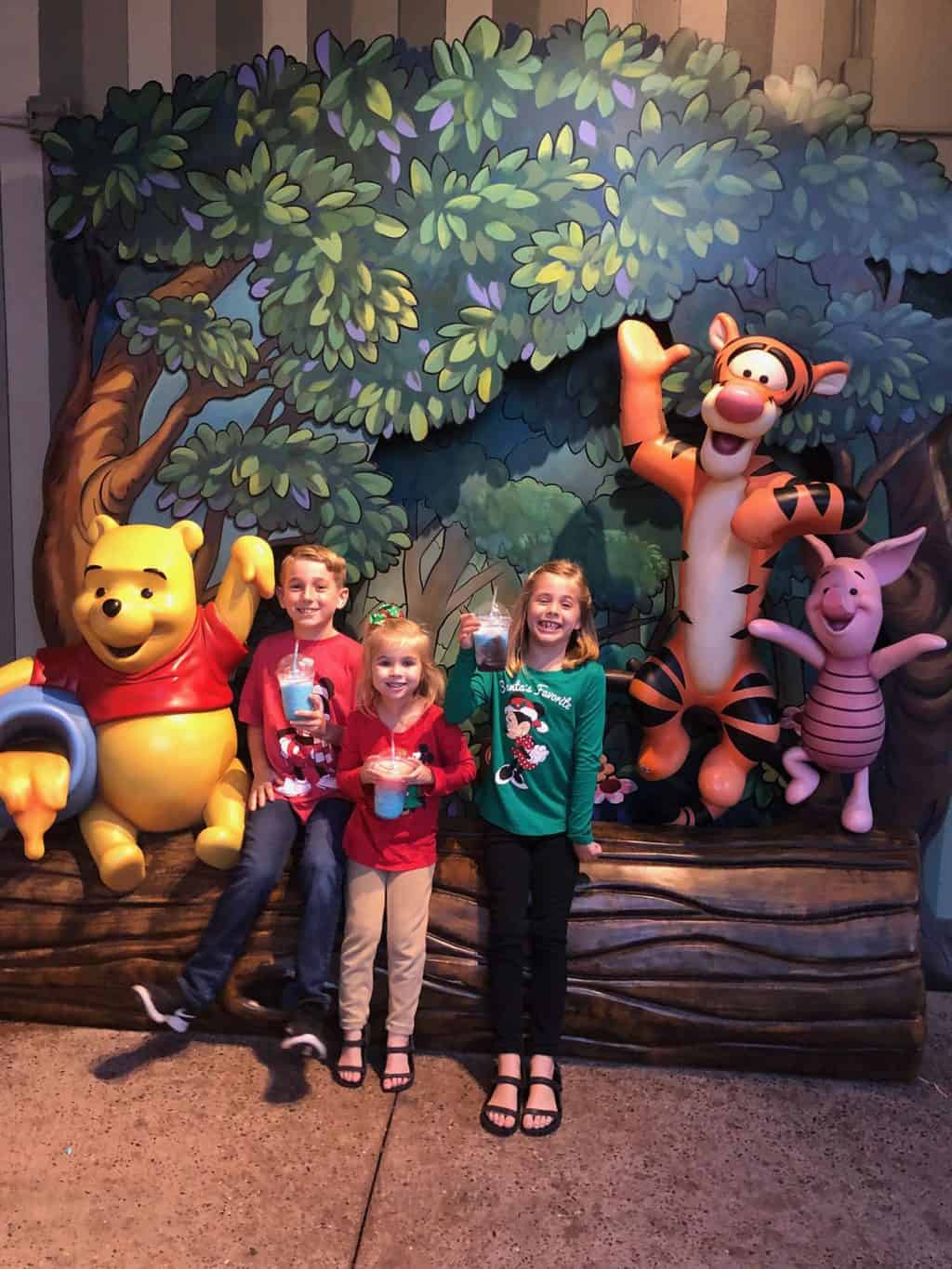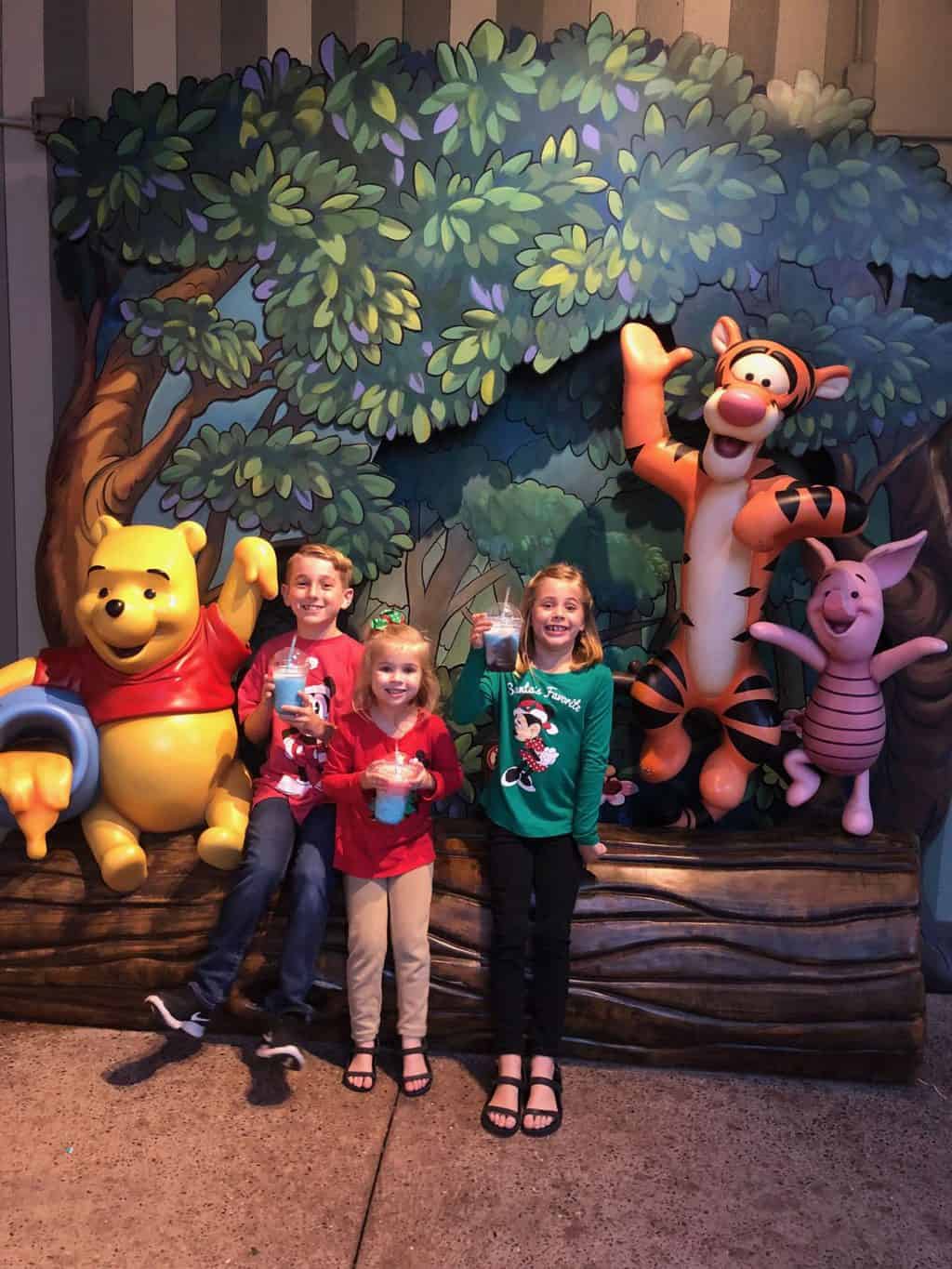 We had ONE last Disney Birthday surprise for Britt. We got tickets to Ralph Wrecks the Internet at Disney Springs! G-Mama took Spear back to the house for us so we could all go to the movie. She was BEYOND excited! Her reaction was priceless and it was truly a gift for all the big kids and everyone was PUMPED!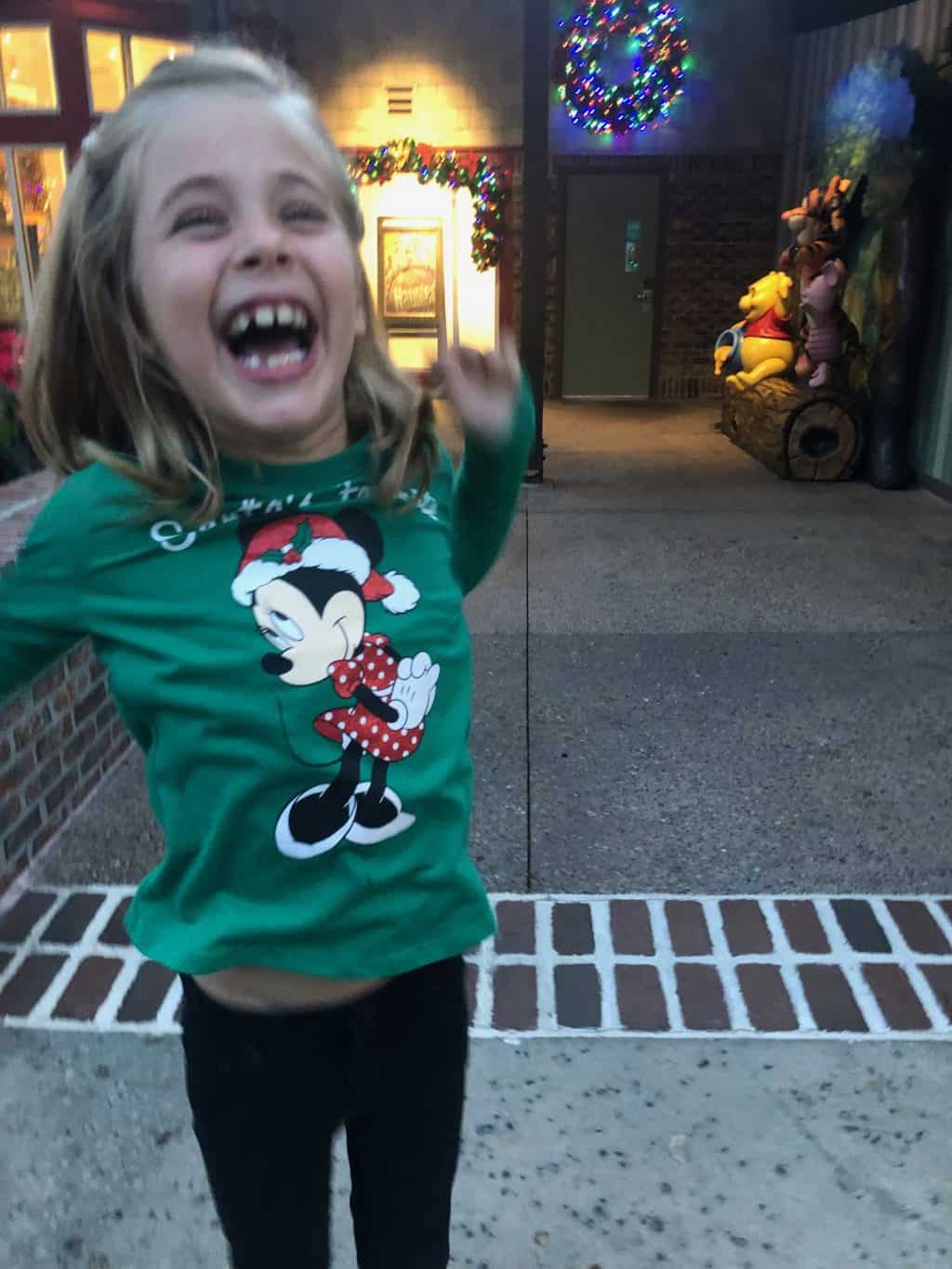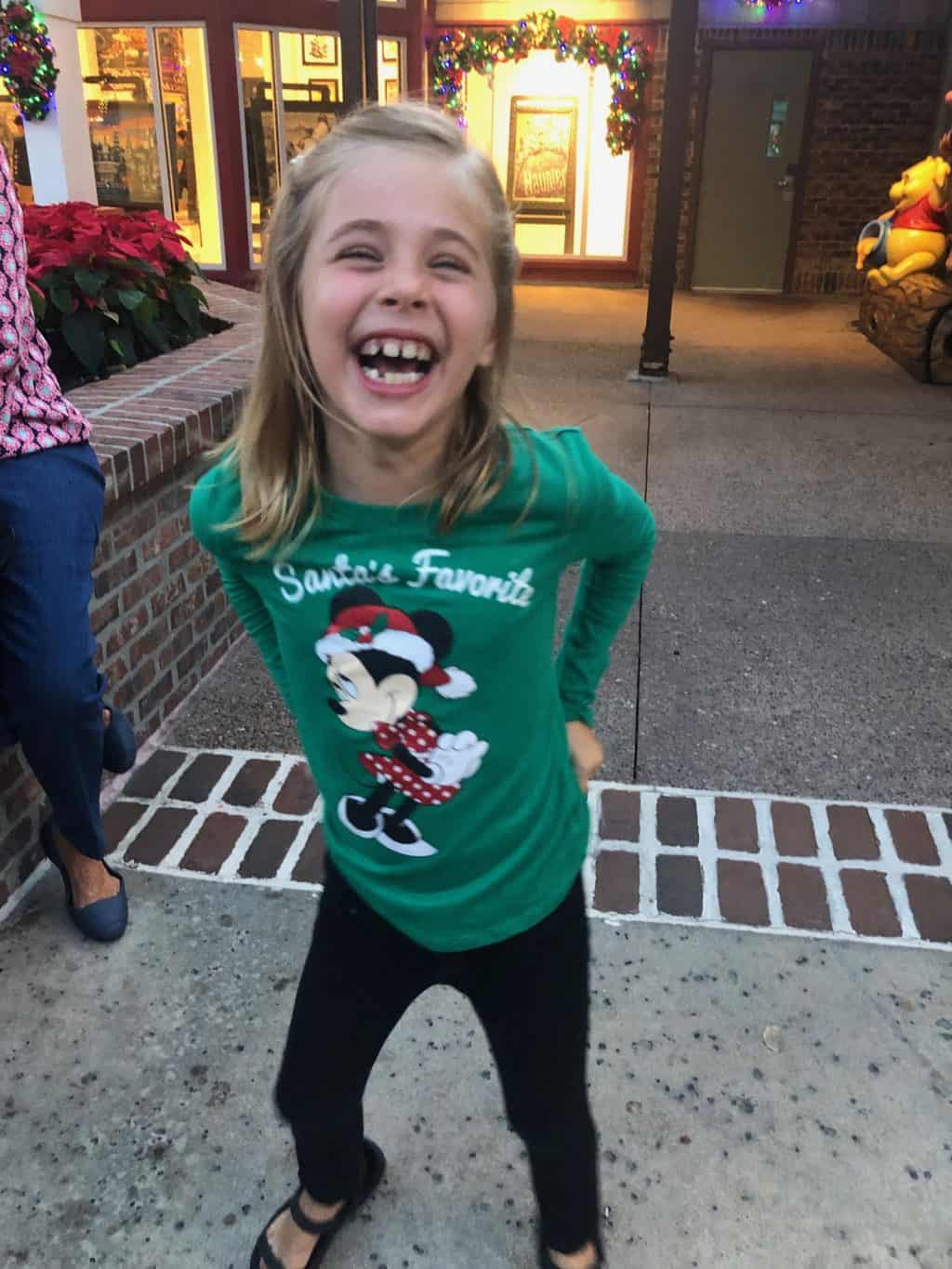 Zach helped Mrs Charlotte to the car with Spear and the big kids and I checked out the fully remodeled World of Disney. I miss the characters on the ceiling the new remodel is very fresh and still very Disney themed which made my heart happy!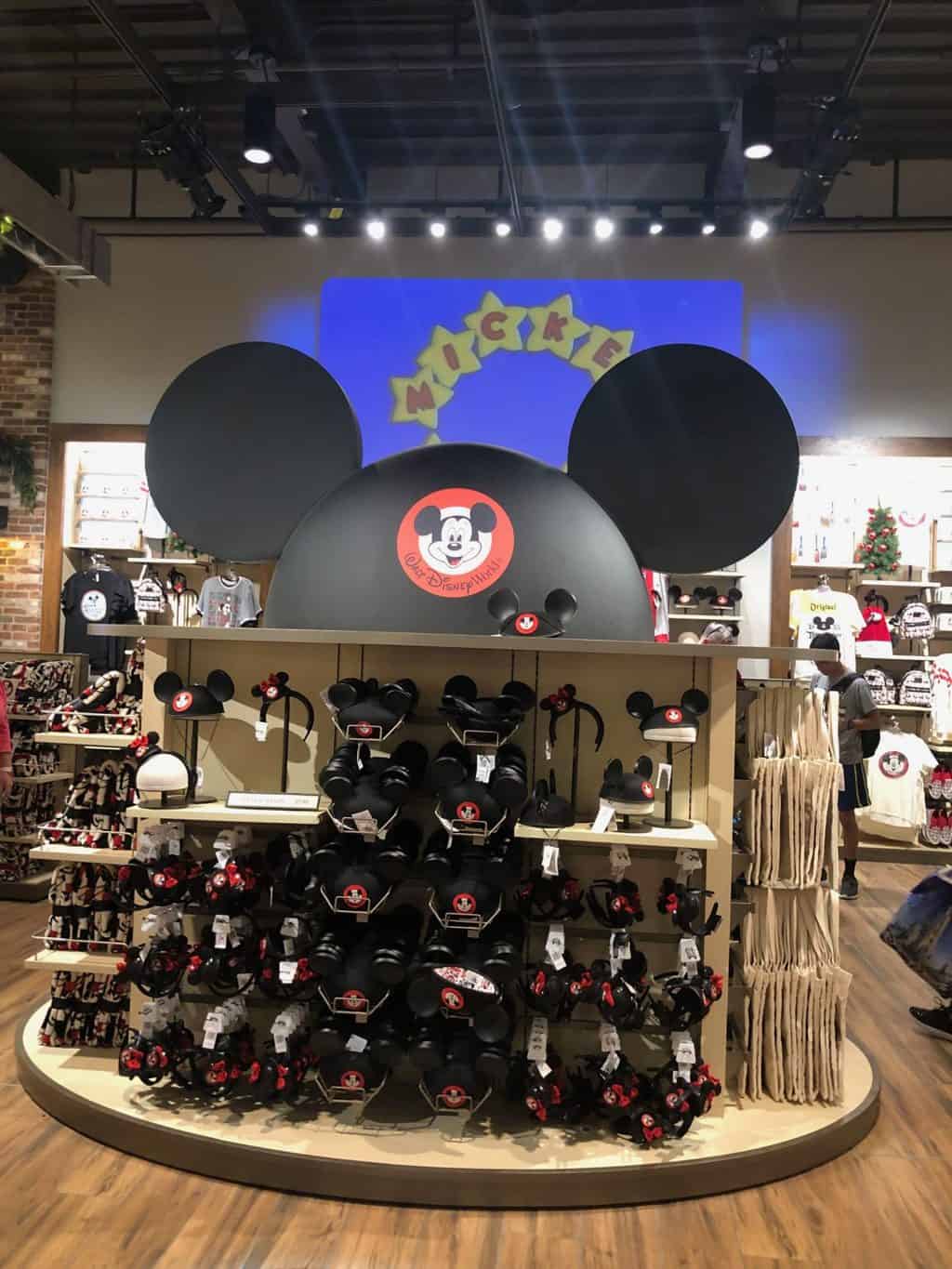 Tess adores her sister but is getting her own little personality too…she told Britt she wanted a picture by herself with the lego girls before she got a sister pic!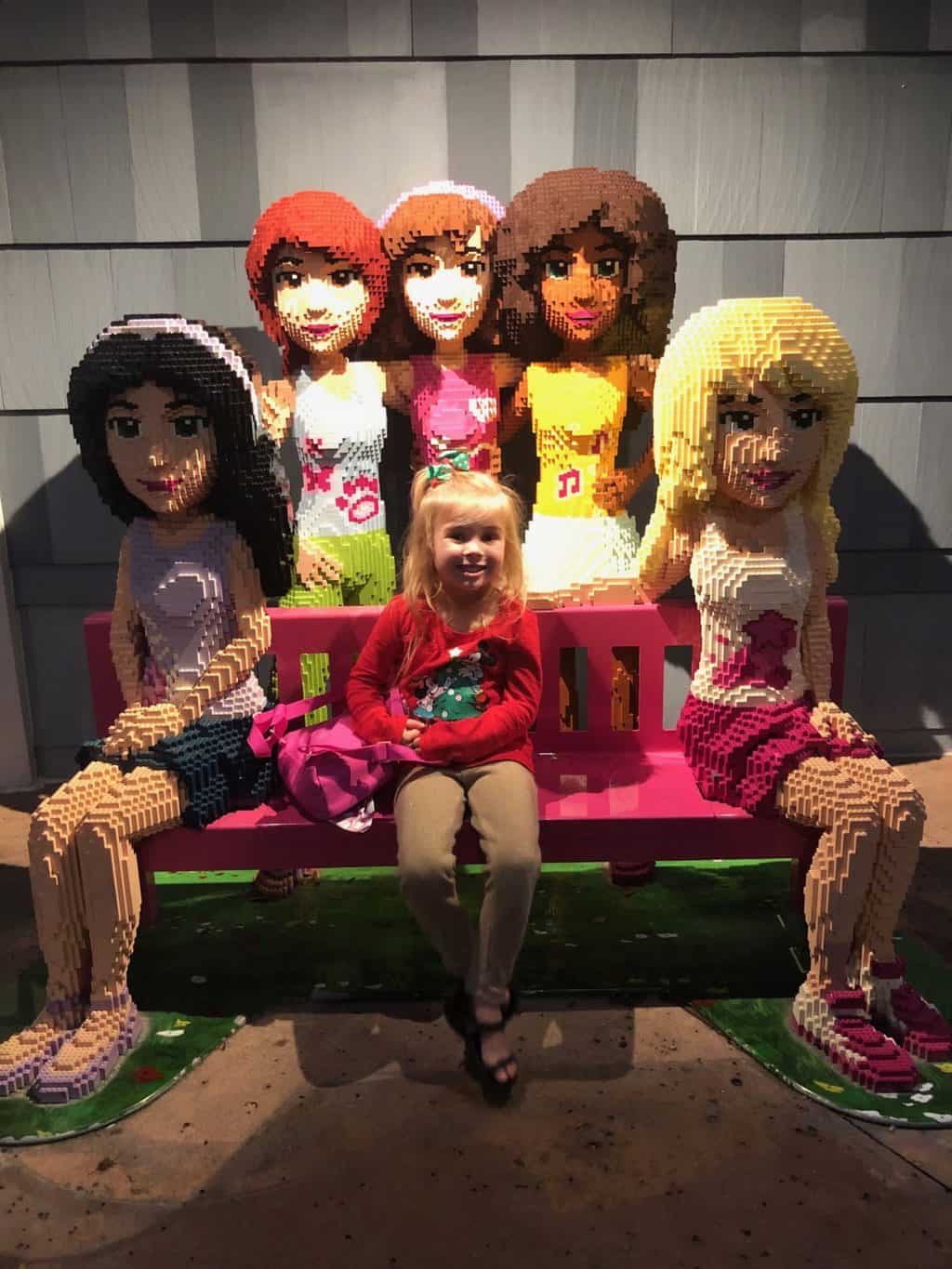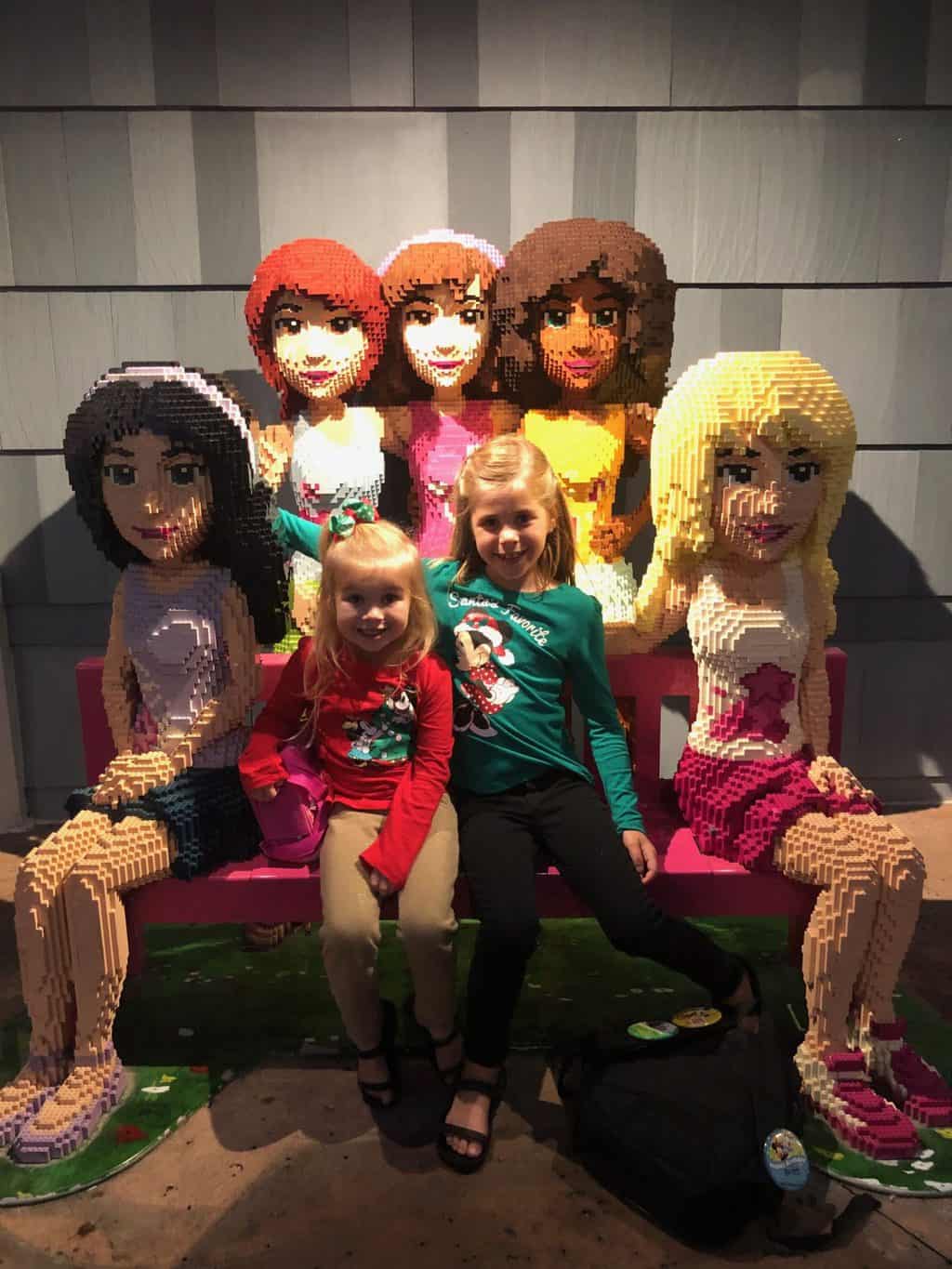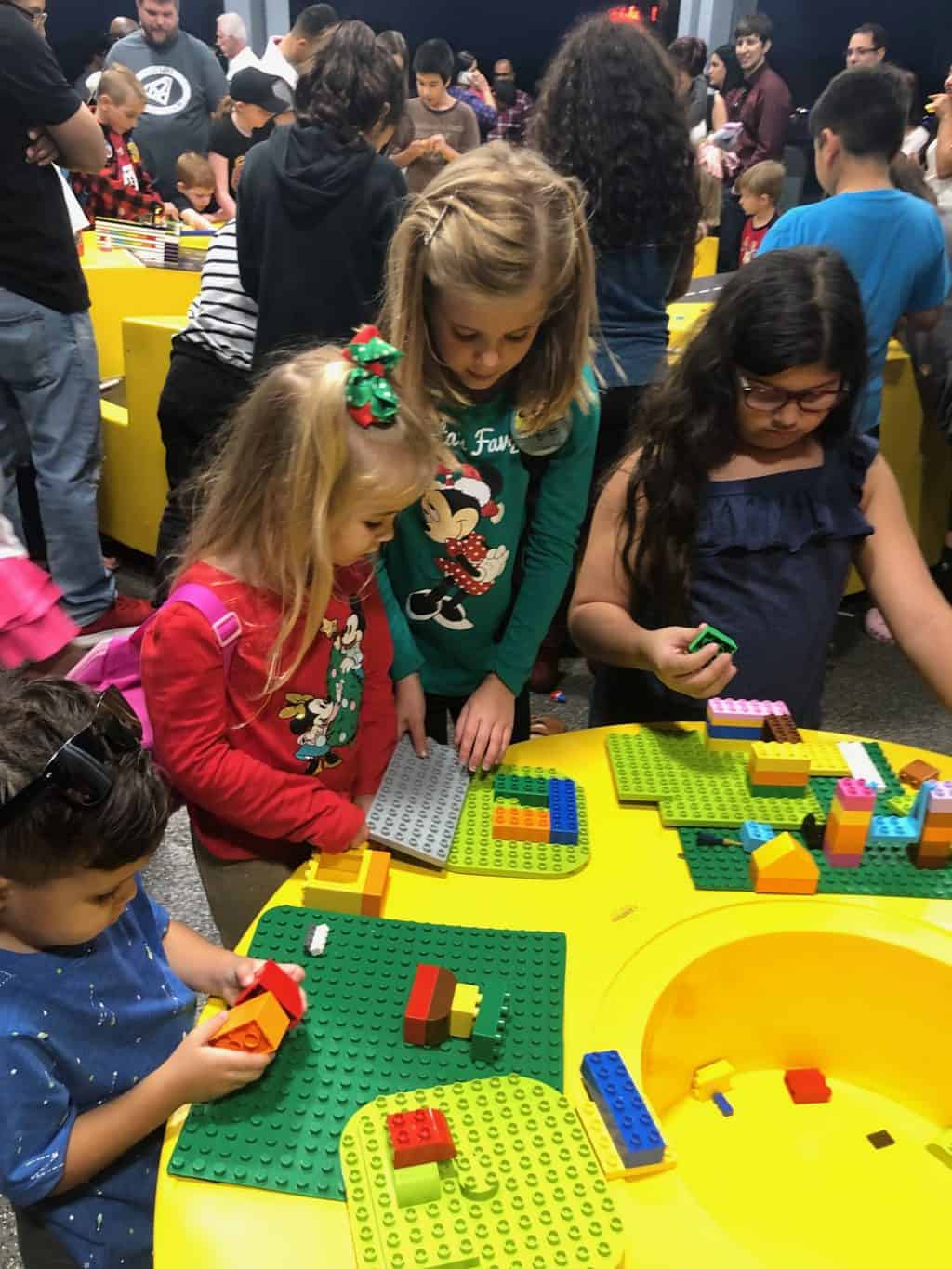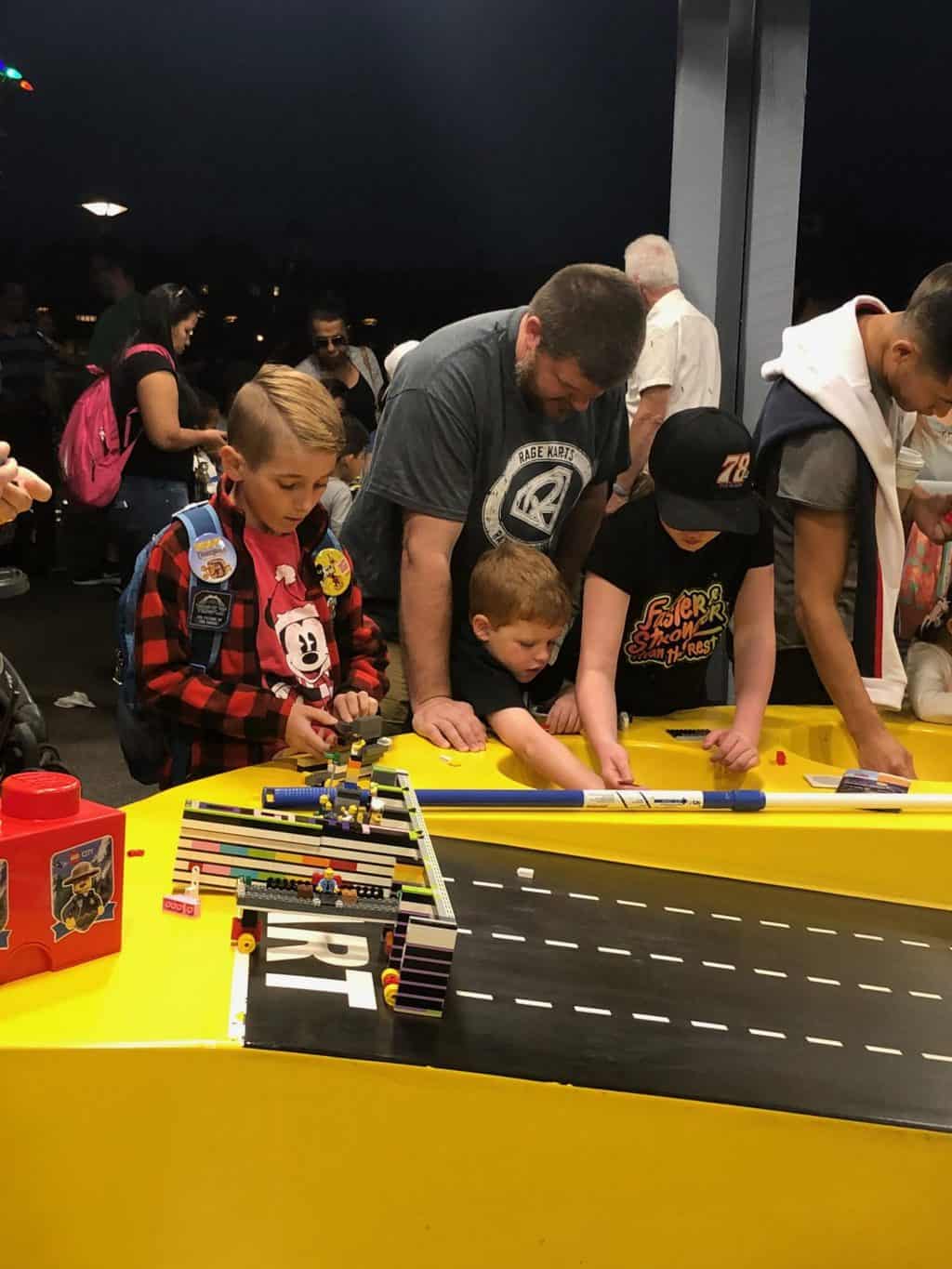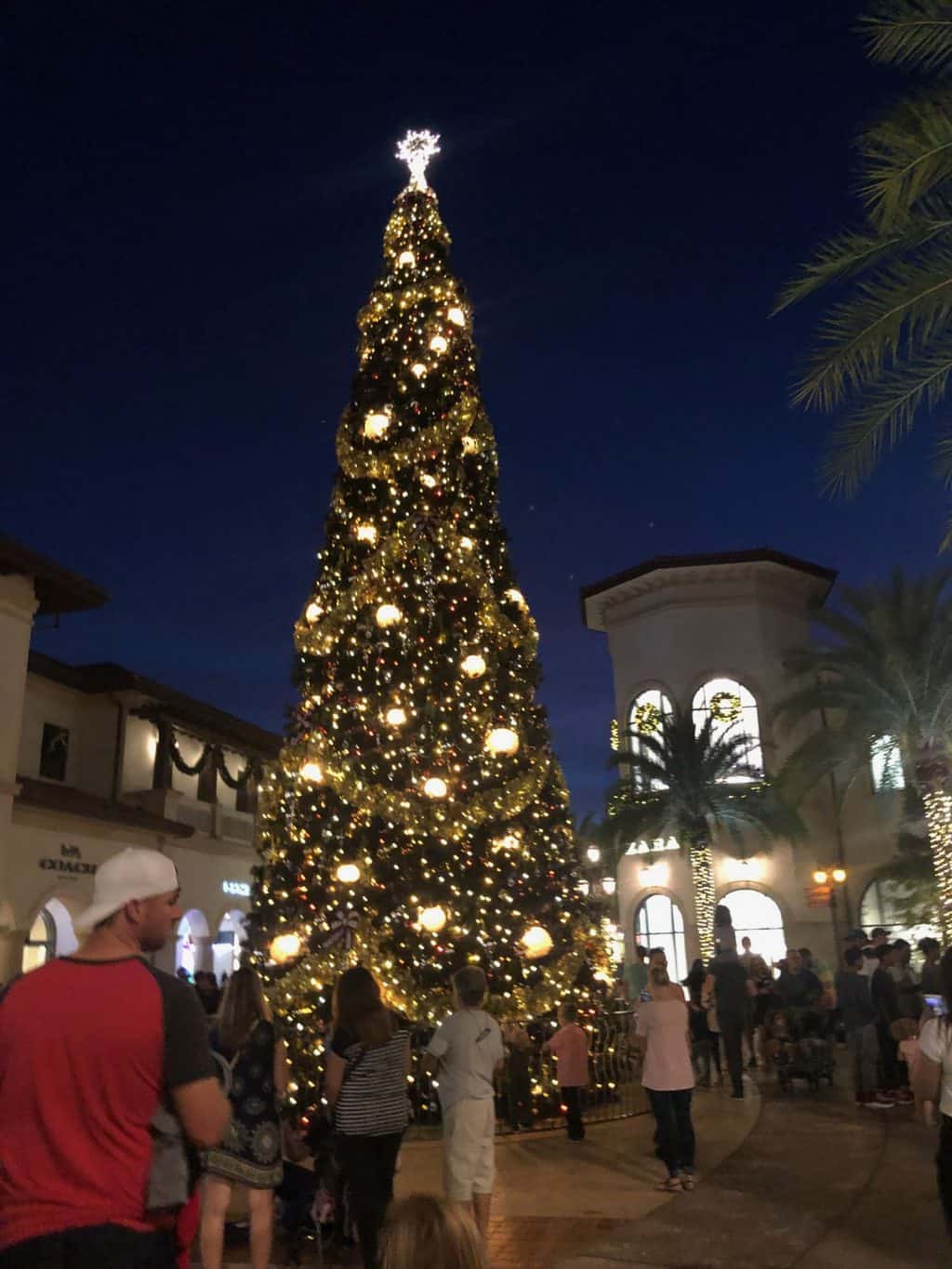 We got to the theater an hour early but we are SO GLAD WE DID. When we bought the tickets it was confusing and lead me to think we had dining theater seats but instead our tickets were for some fancy surround sound theater and not dine while watching. So we had some confusion but it all worked out fine in the end and the surround sound thing was really cool!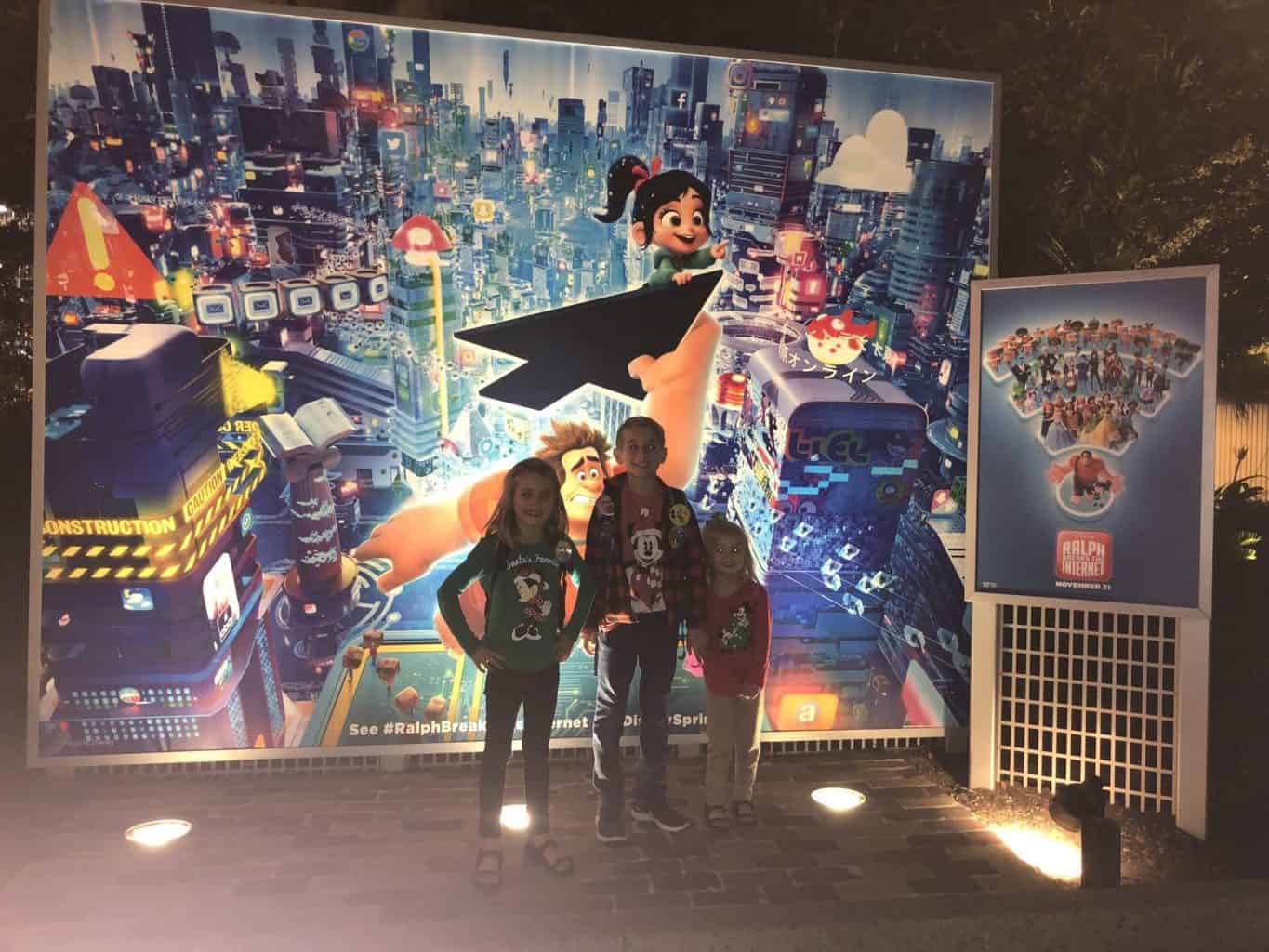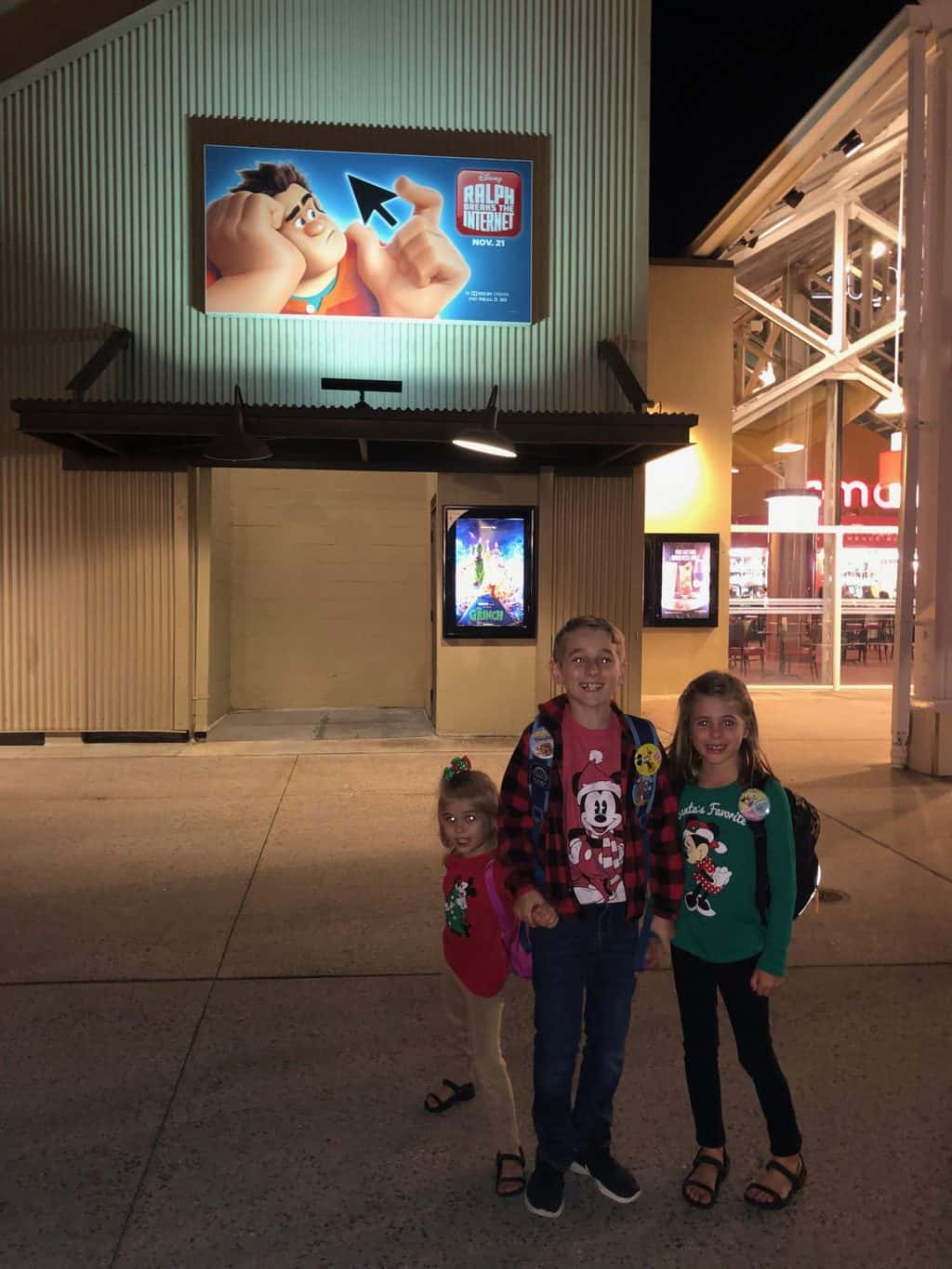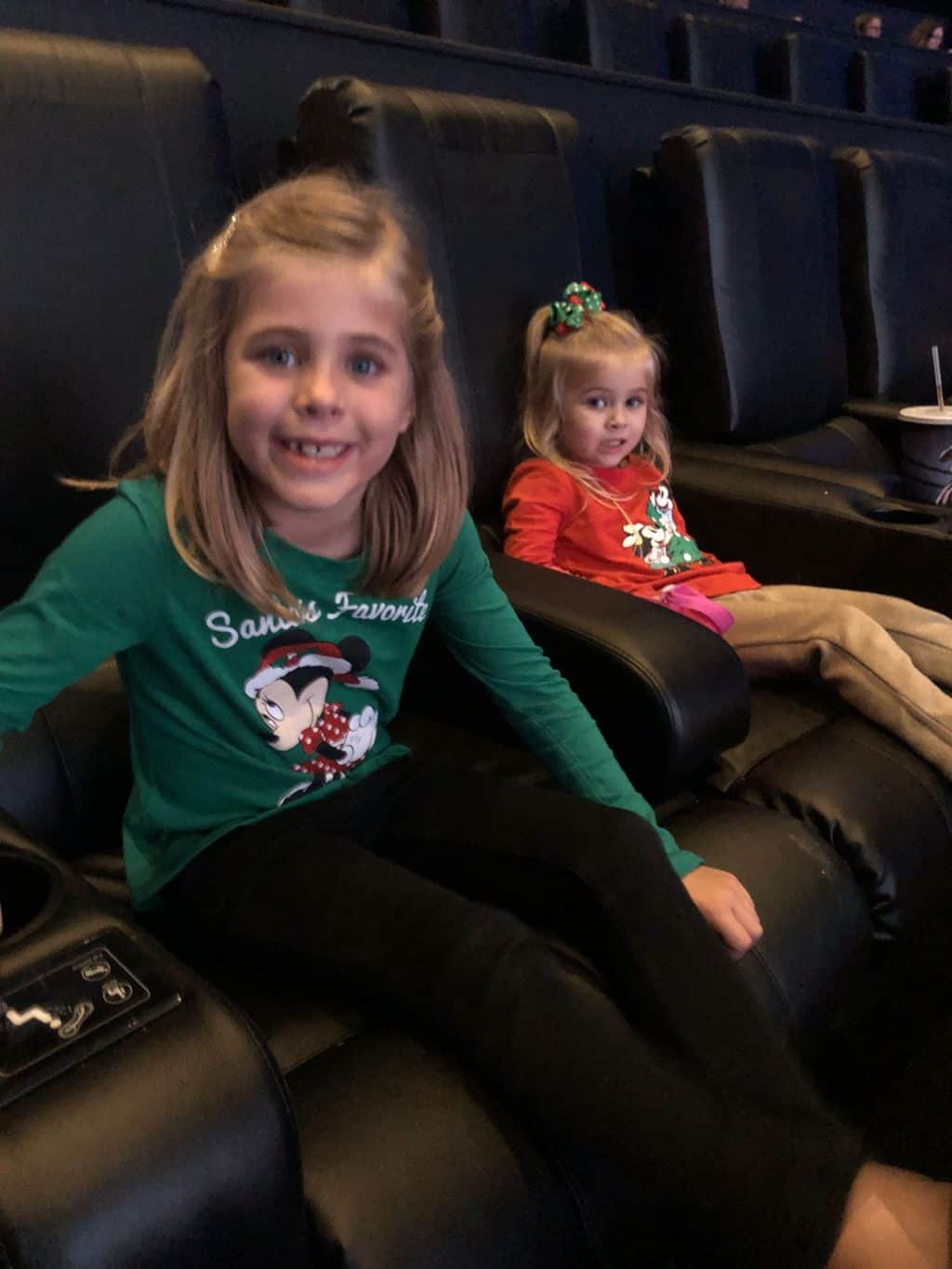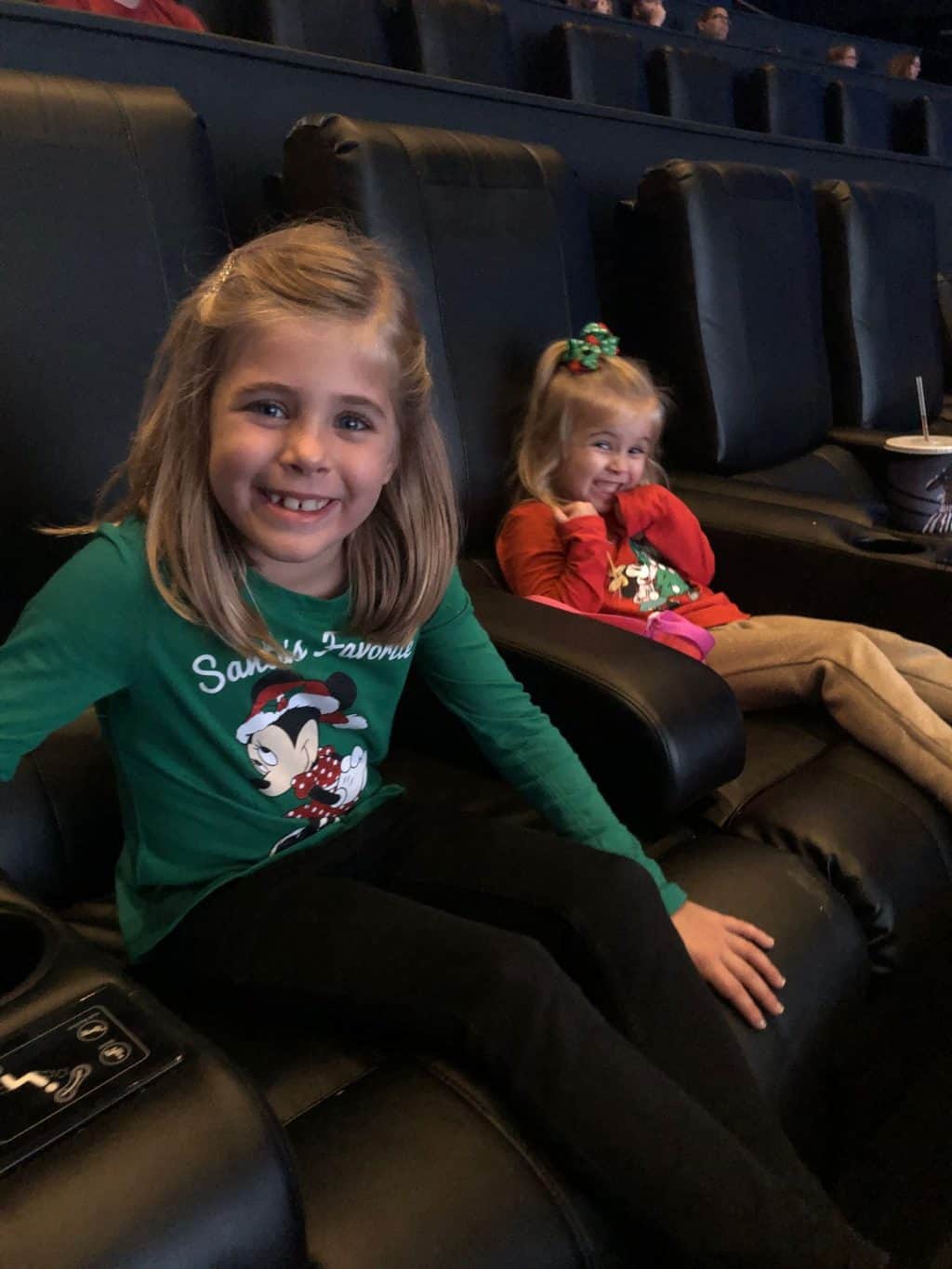 We all loved snacking it up for dinner and getting to eat while watching the movie (Kye and Zach especially LOVE THAT). Tess didn't love the movie (there is one scene that did scare her) it was really funny in many parts…and the scenes with all the princesses were AWESOME. I didn't love the new characters in it though. Overall it had a great message of personal growth which is something I've been hardcore about this year so I appreciated that on a personal level, it also kinda had a similar message as Finding Nemo. It was cute, but not my favorite! We all loved seeing it though and it was a GREAT way to end our awesome week!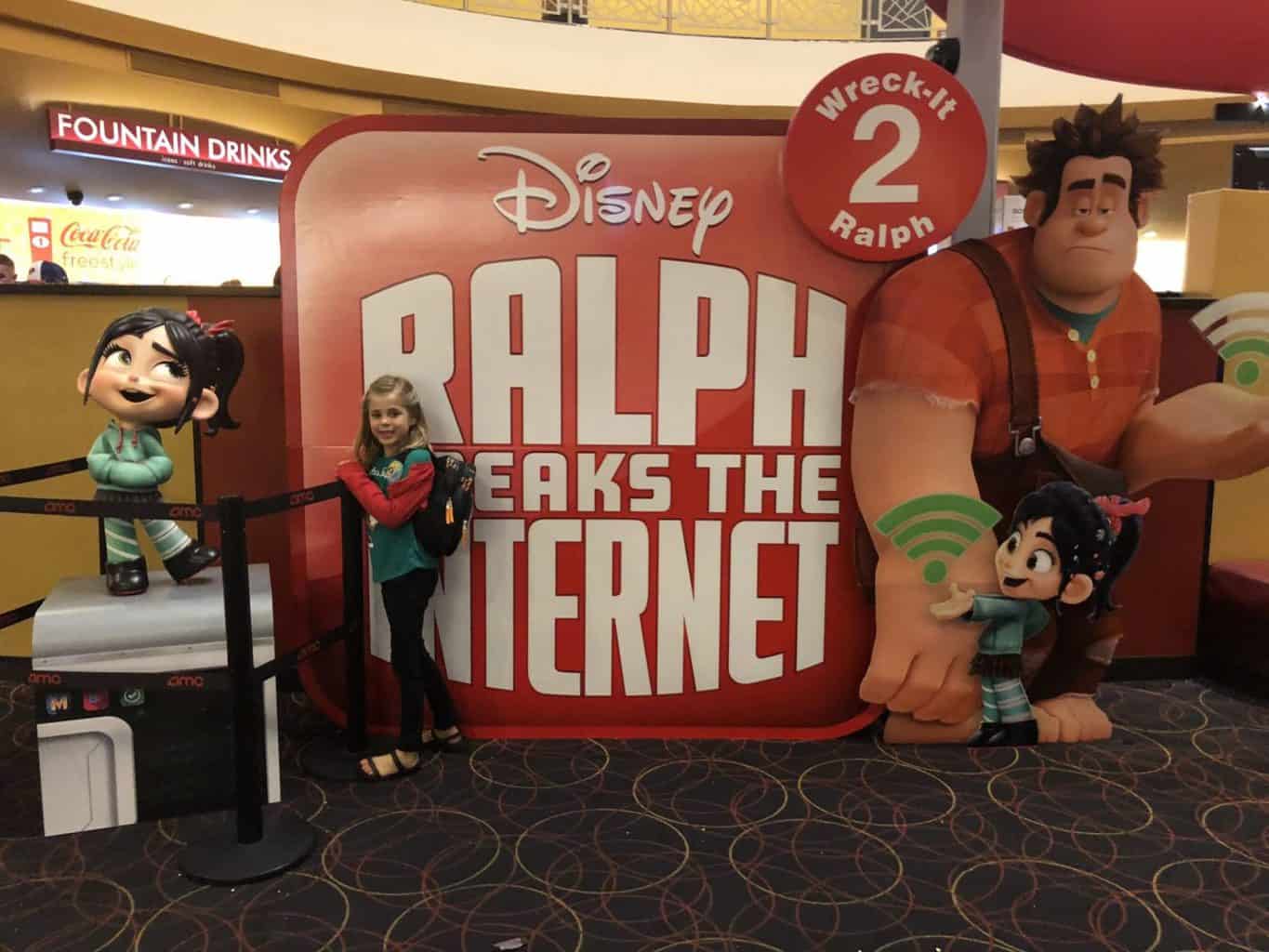 We had a wonderful week together for our first year celebrating Thanksgiving at Disney World! I'm so eager for all the memories to come as a family. And love how it works out so nicely that it's the week close to both Spear's and Britt's birthdays. As Spear gets older it'll be perfect for having a full week to split up their birthday celebrations!
Our Disney Rental House is filling up quick for bookings in 2019. If you're planning a Disney trip be sure to visit our page here for all the info on our rental house including the large discount we offer for booking directly through us!