After our Jedi Training morning we went back to the house for naps and just took our time leaving to go back to the parks. Zach and Kye wanted to hang at the house to keep watching football so Mrs. Charlotte, Tess, Britt and myself had our first ever girl's night at Magic Kingdom.
Britt and Tess LOVE all things "girl time" so this was such a special evening for them and it was truly SO FUN. Mrs. Charlotte and I are very similar in our Disney style…we both just love seeing the kids happy and are truly happy ourselves just watching them. We're easy going and make a good Disney team 😉 It was the first time I've done a park together just her and I as the leads and it went GREAT!
We really were only going to Magic Kingdom to watch Happily Ever After. Mrs Charlotte hadn't ever seen it and the girls and I LOVE IT so as part of Britt's birthday I wanted for her to be able to see it. It didn't start until 10 so we had plenty of time to get to the park. We had no real set plans and knew it'd be crowded and lines would be long.
Britt mentioned seeing Elsa freeze the castle so we made sure to arrive before that started!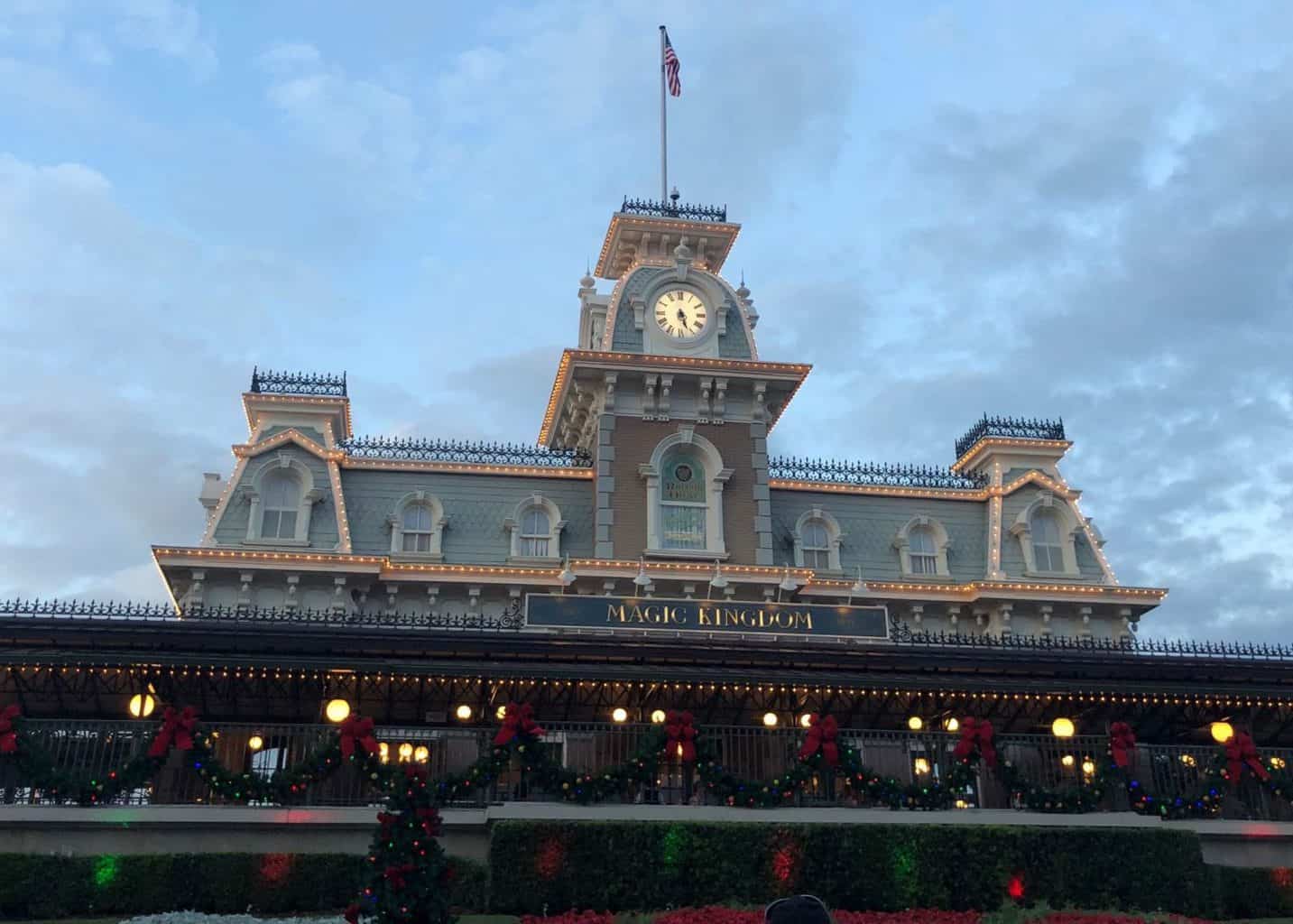 The girls were ALL about some matching and some pictures together!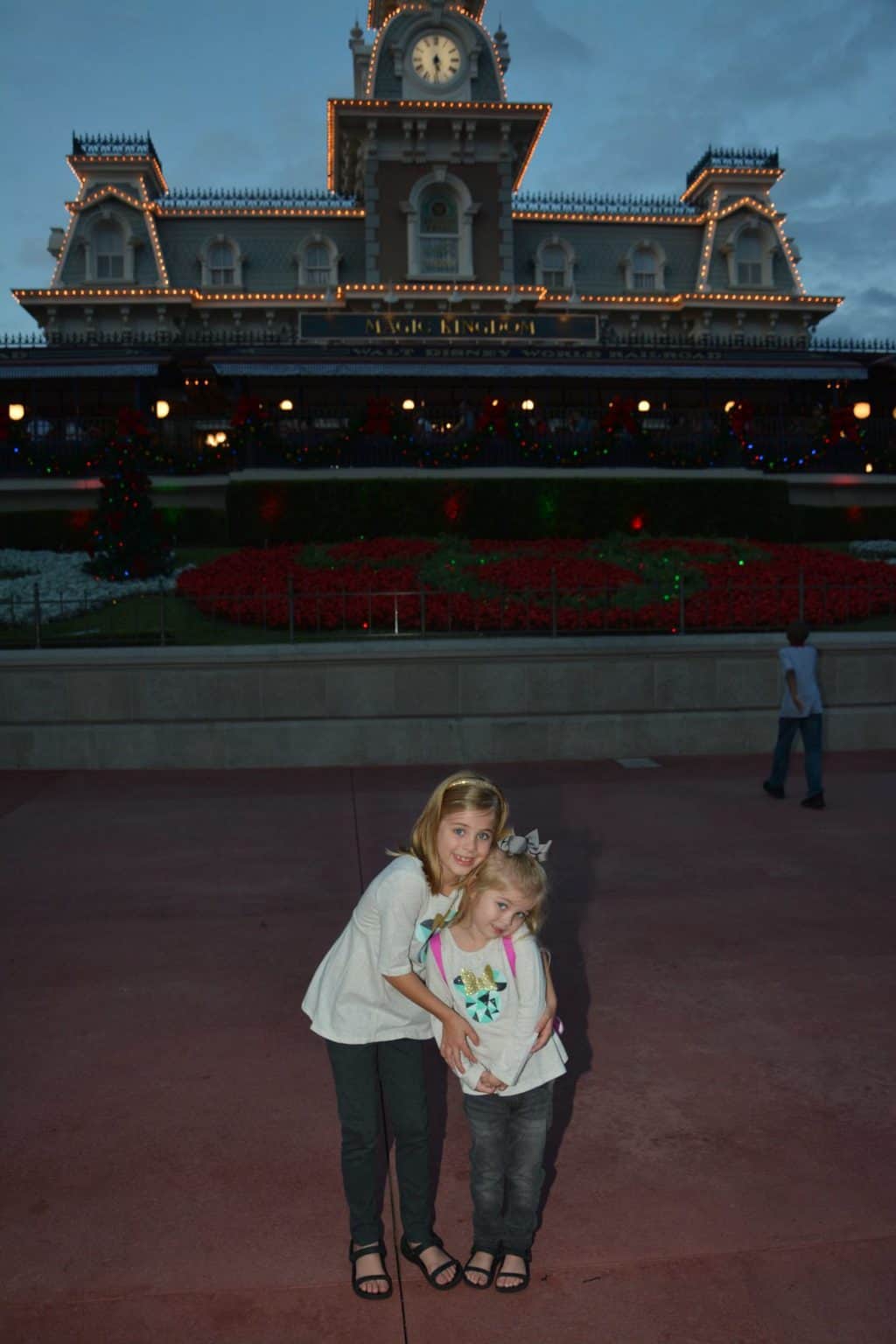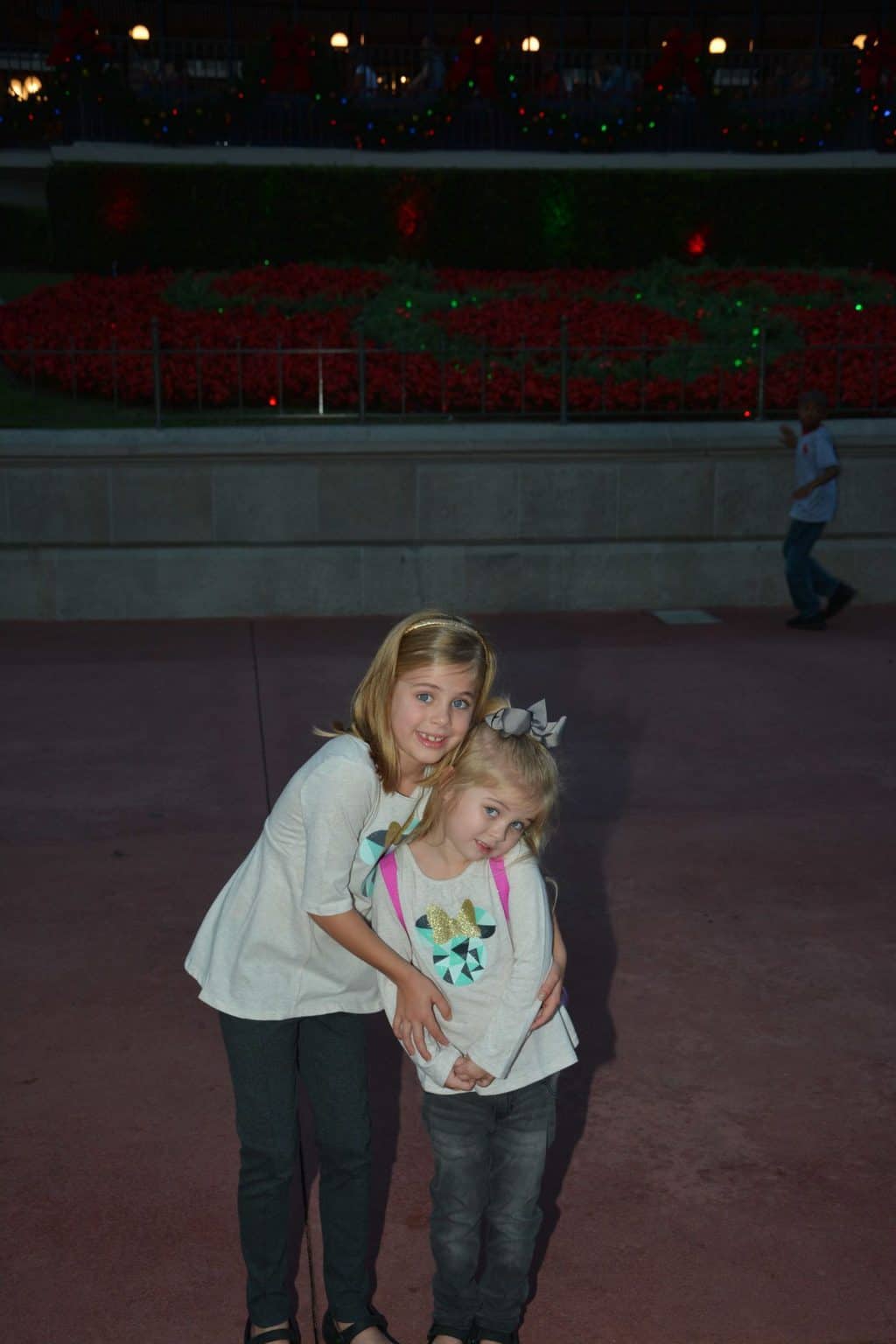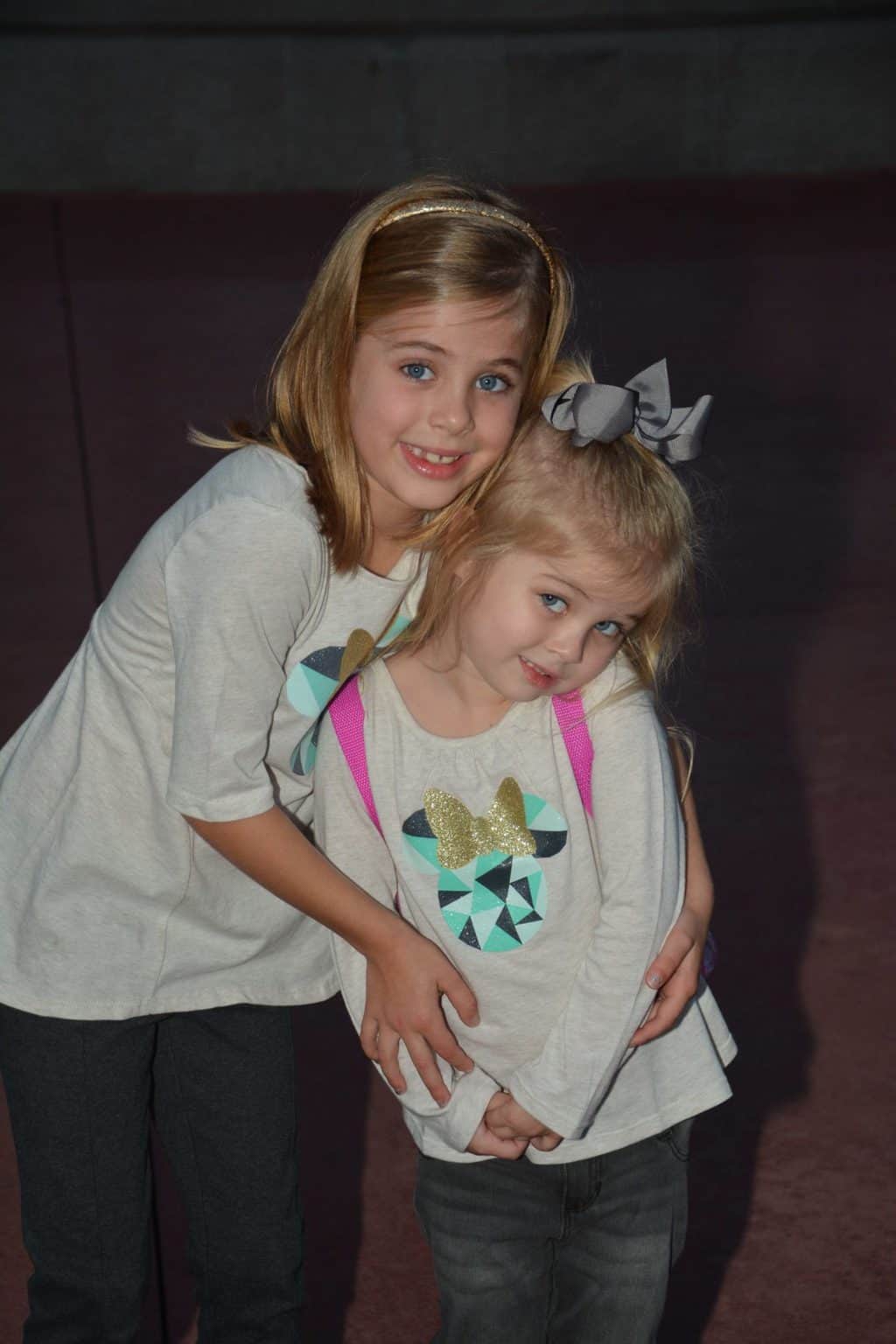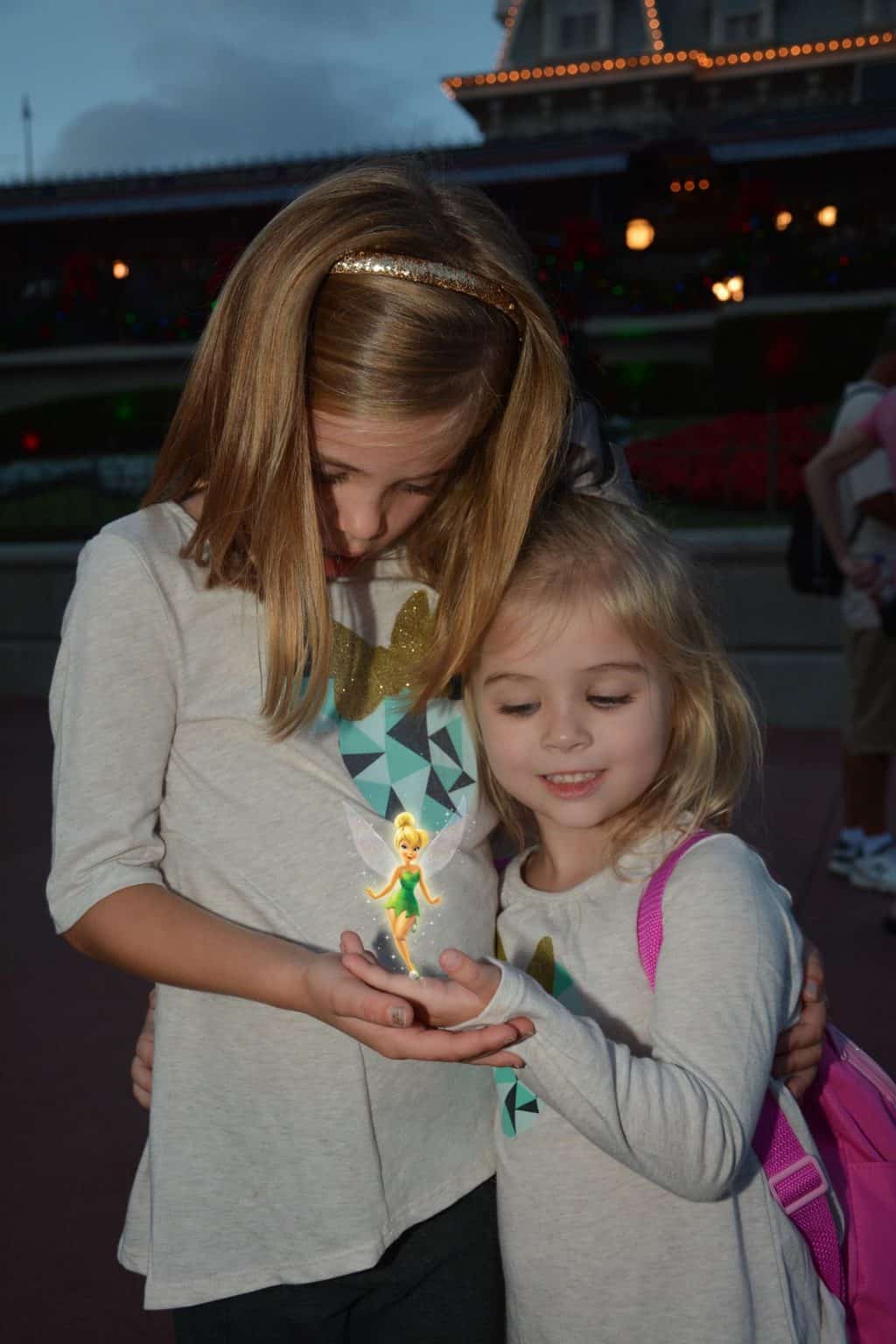 Ready for girl's only fun!
I love my "making magic happen" shirt and I got it super cheap from Amazon…here's a link!
This was also my first time wearing these shoes to the parks and they were GREAT!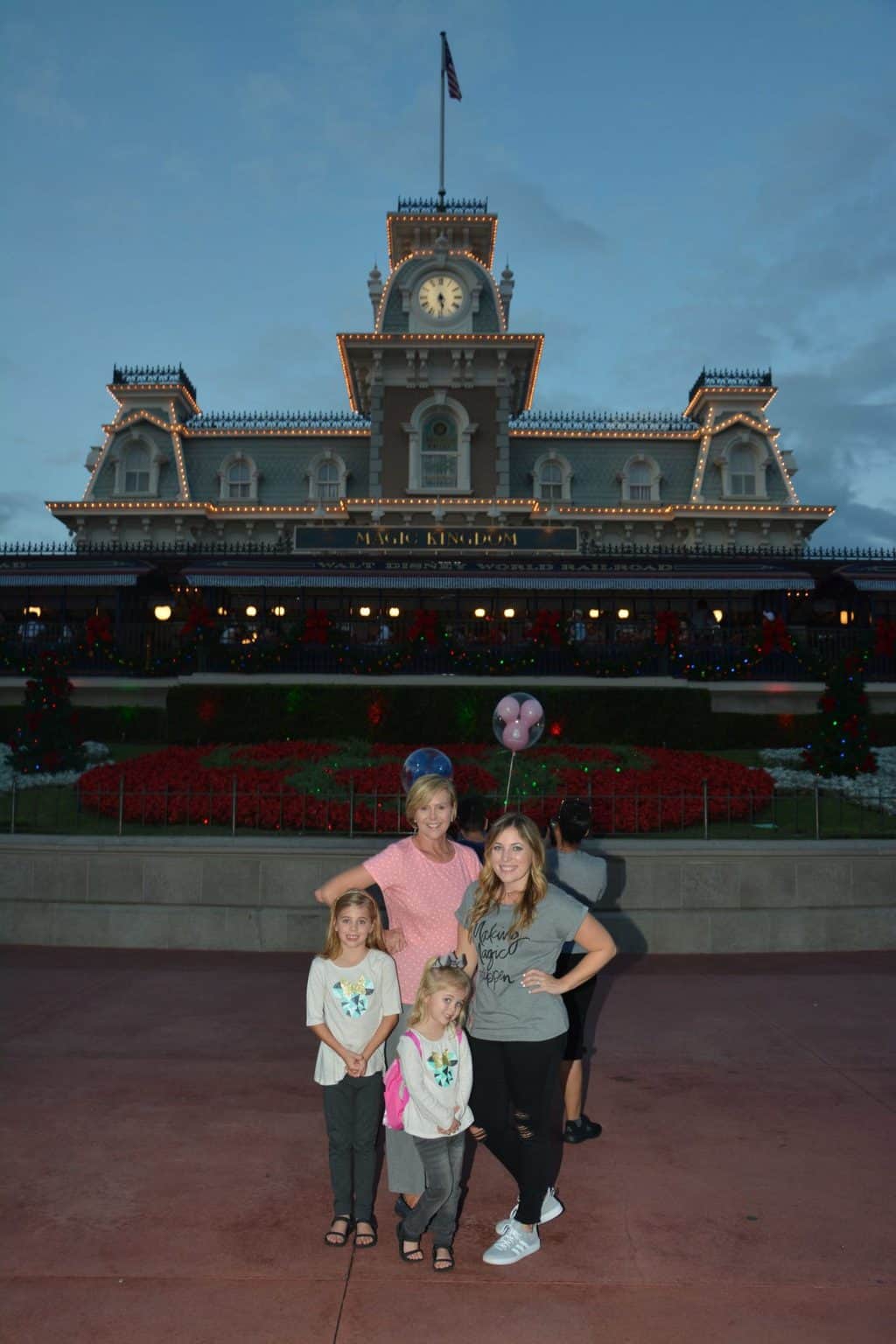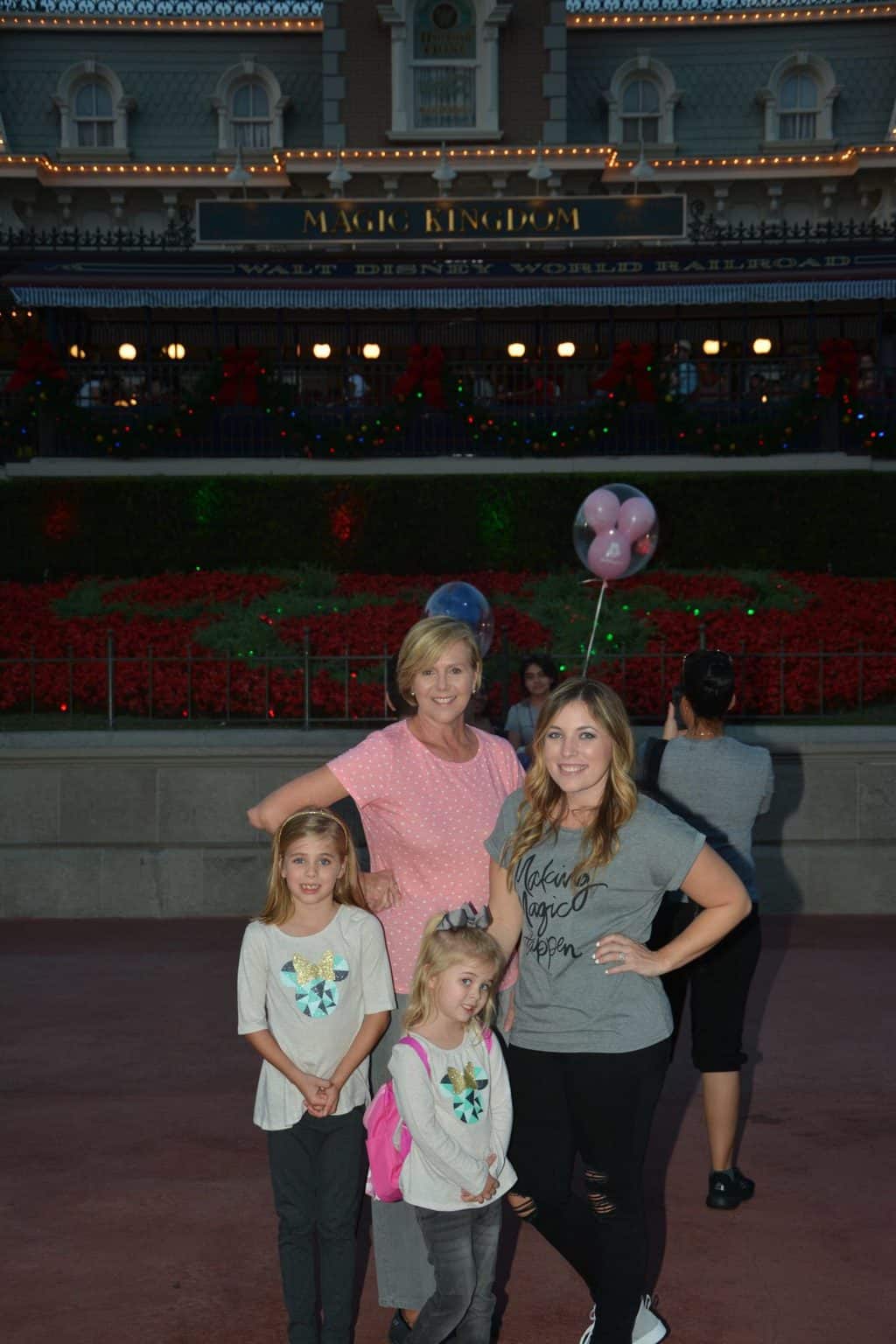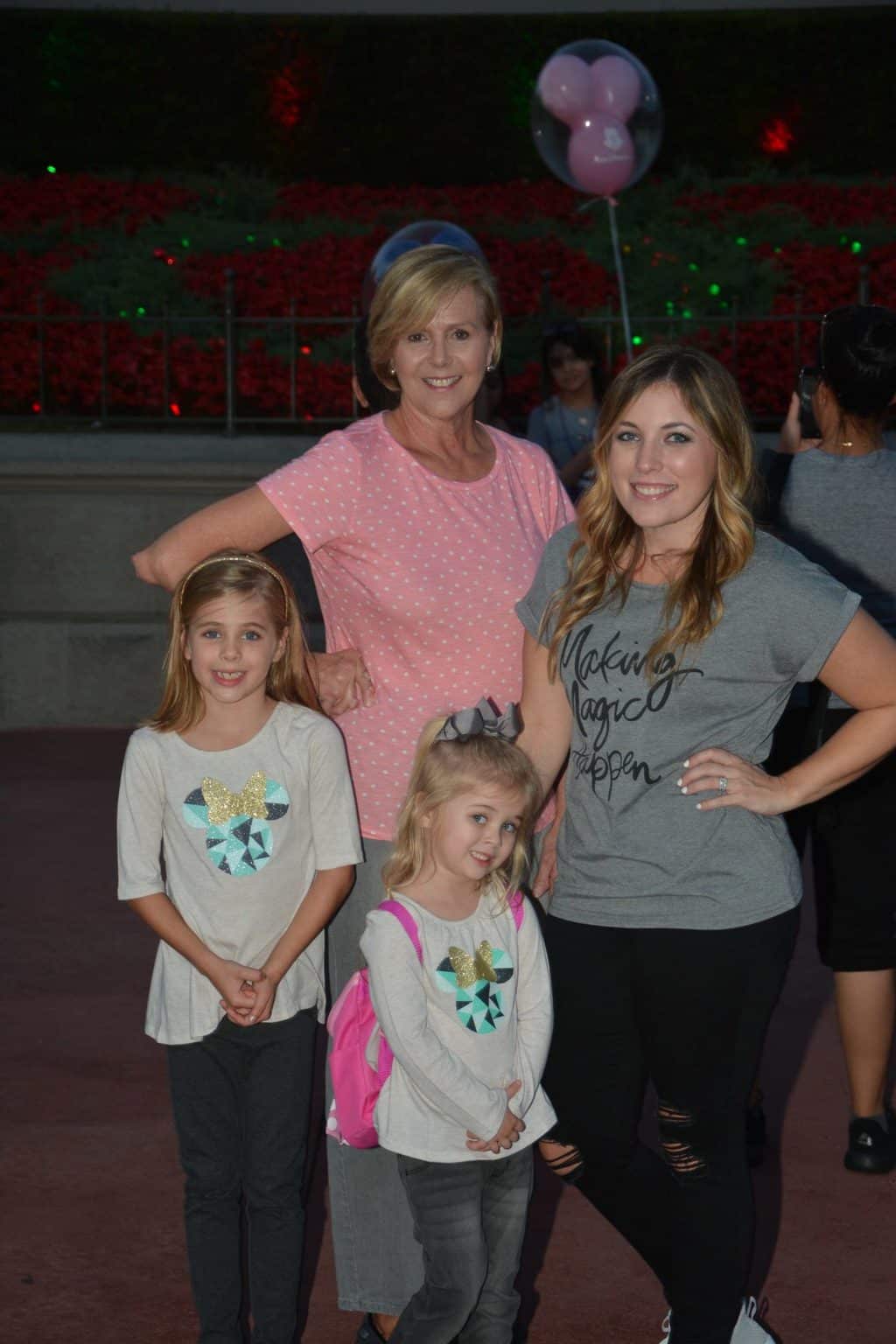 We took our time walking down Main Street. Soaking in all the Christmas decorations and looking into every window at the different Christmas scenes. Tess LOVES Mickey's Christmas movie so she was excited to see so many of the scenes from that movie represented.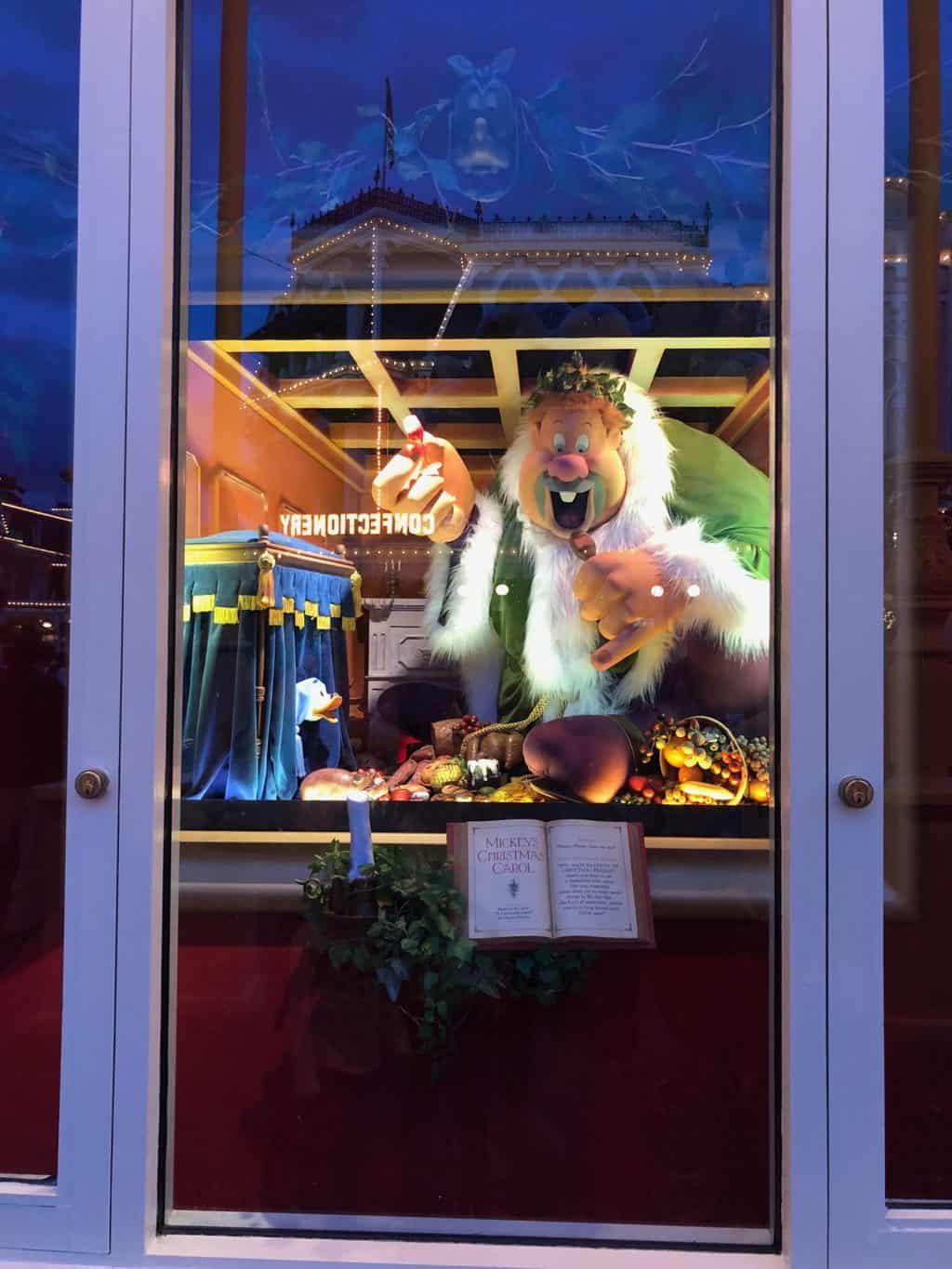 The girls both really wanted to sit super close to see Elsa freeze the castle. So we were there a good 30-45 min early and just got up front and hung out and waited. I love that my kids do so well with long waits and that Britt is old enough to say "it's worth it!" in order to see something she really wants to see.
This was Tess's first time seeing Elsa freeze the castle and Britt had her really, really excited about it!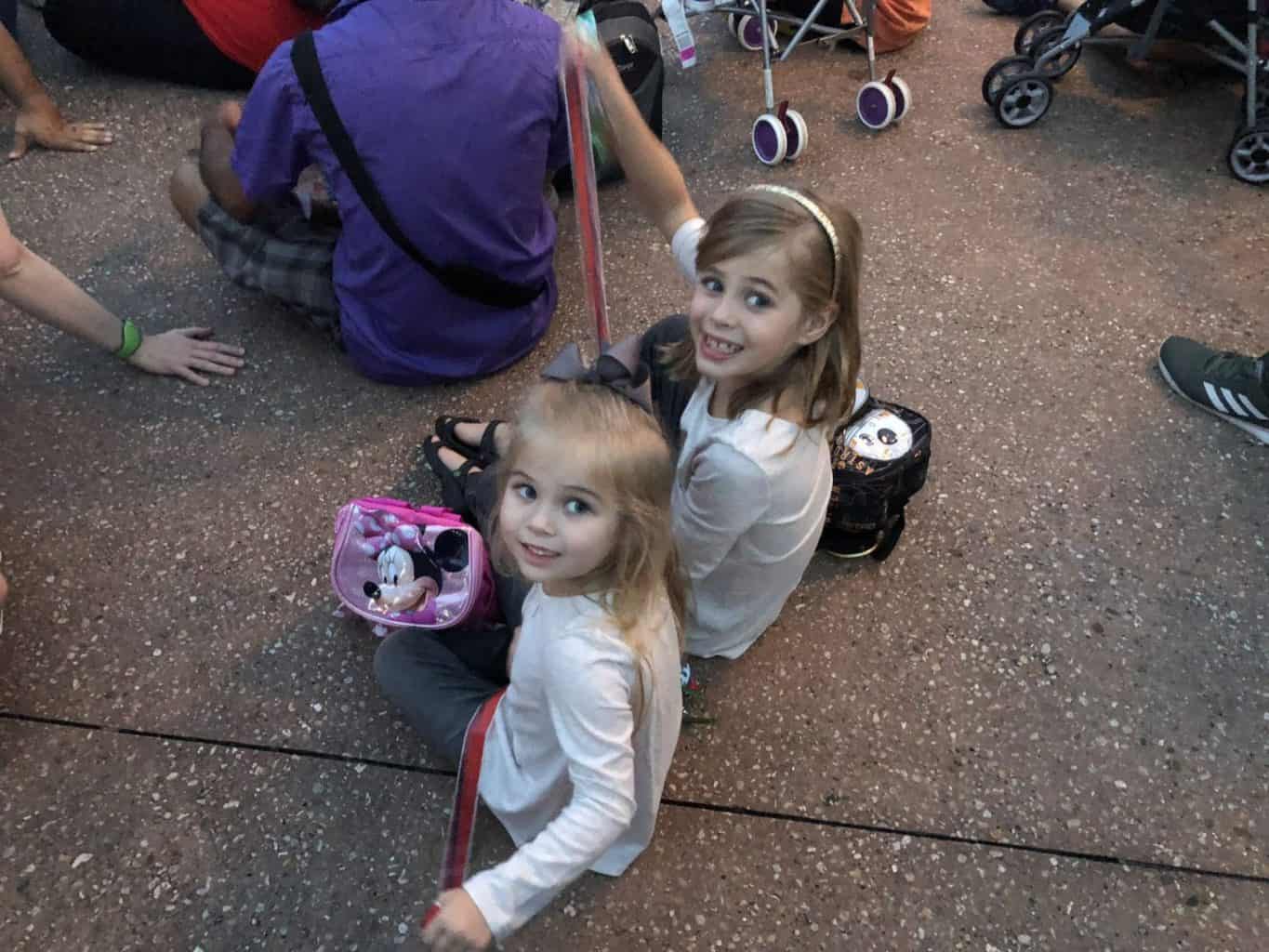 The show when Elsa freezes the castle is super cute! You can see it nightly during the holiday season and it usually begins prior to the Christmas Party on party nights which is great for people who don't have party tickets! Still get a bit of holiday magic 😉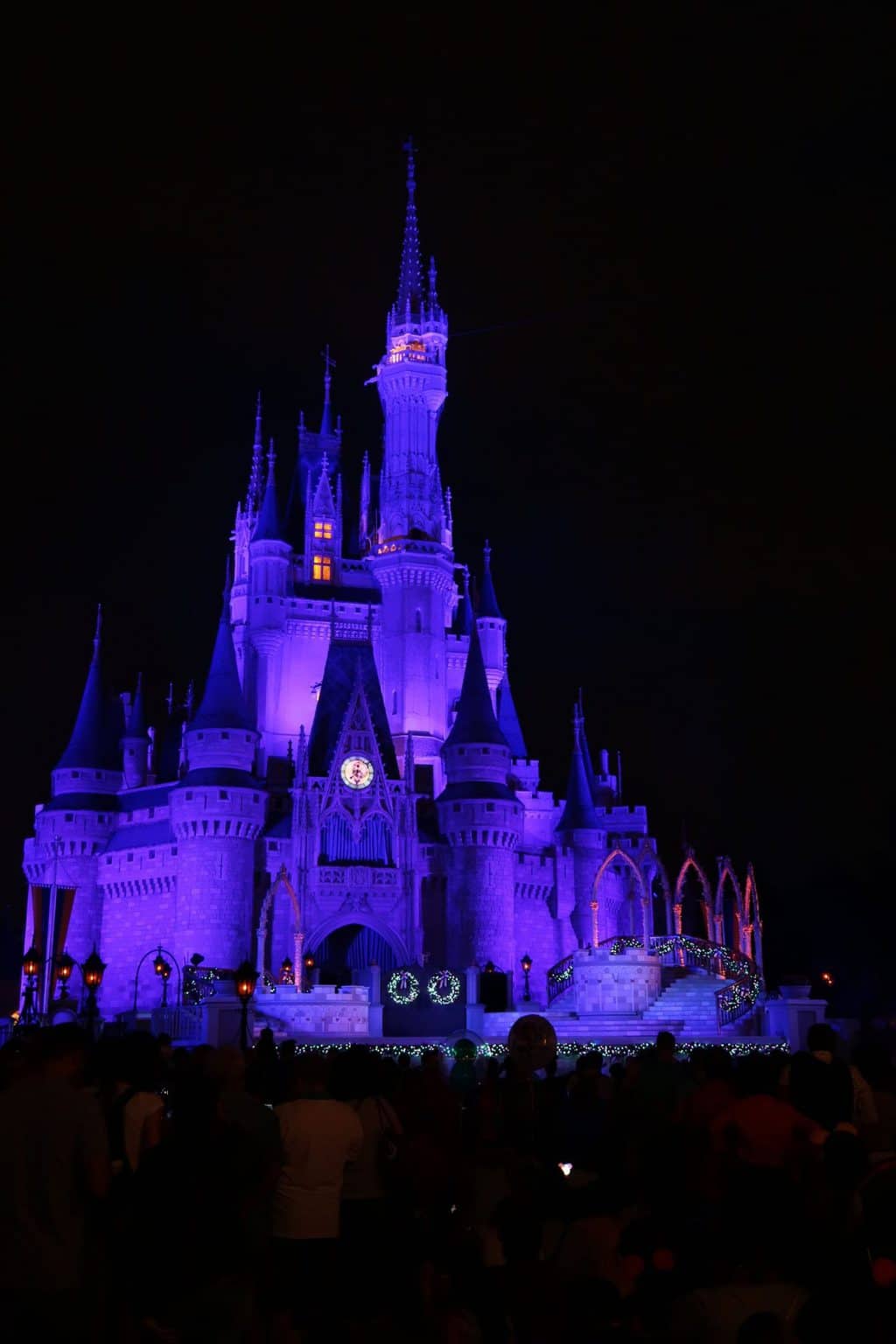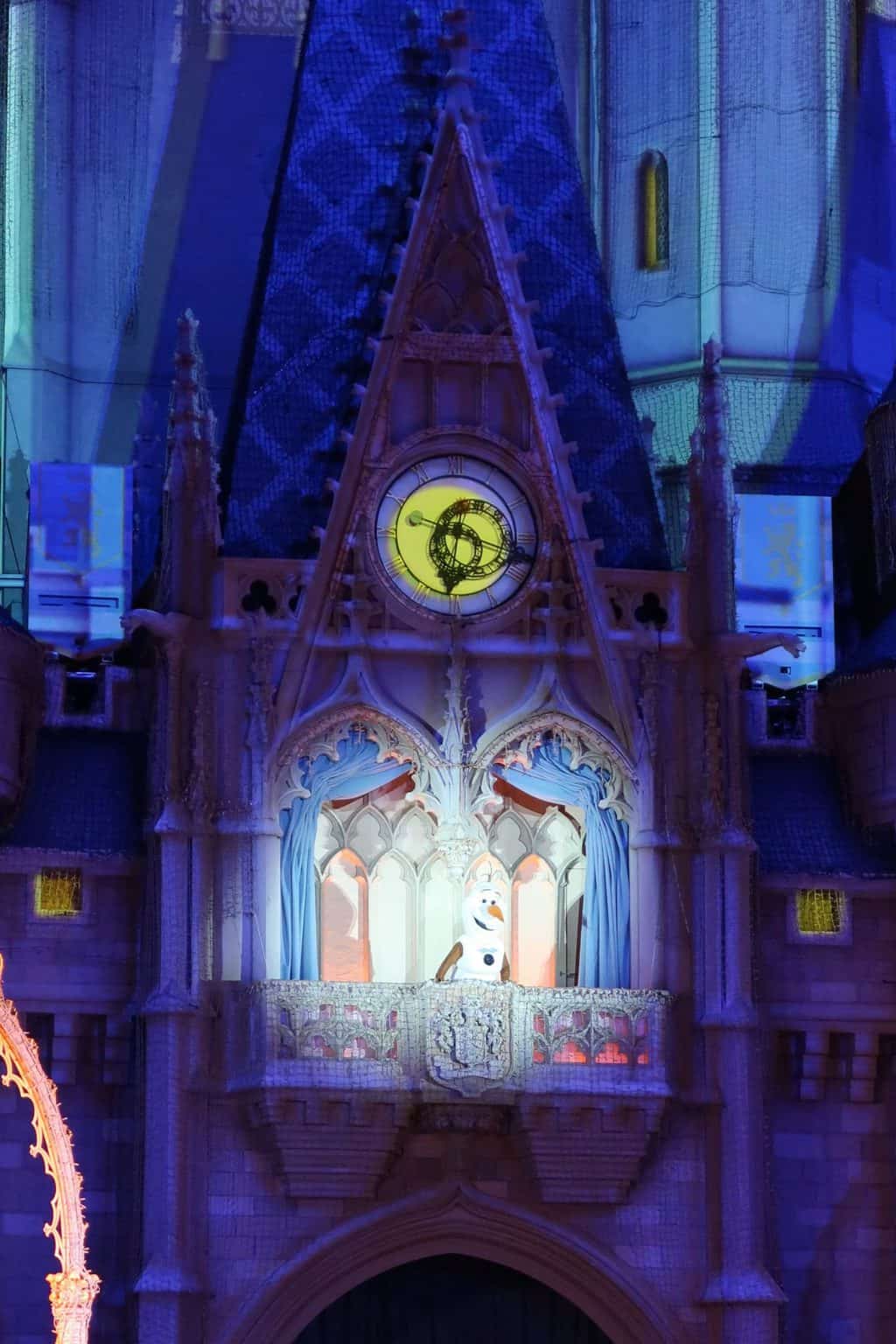 She LOVED being so close AND getting to be there for Tess and G-Mama to see it for the first time!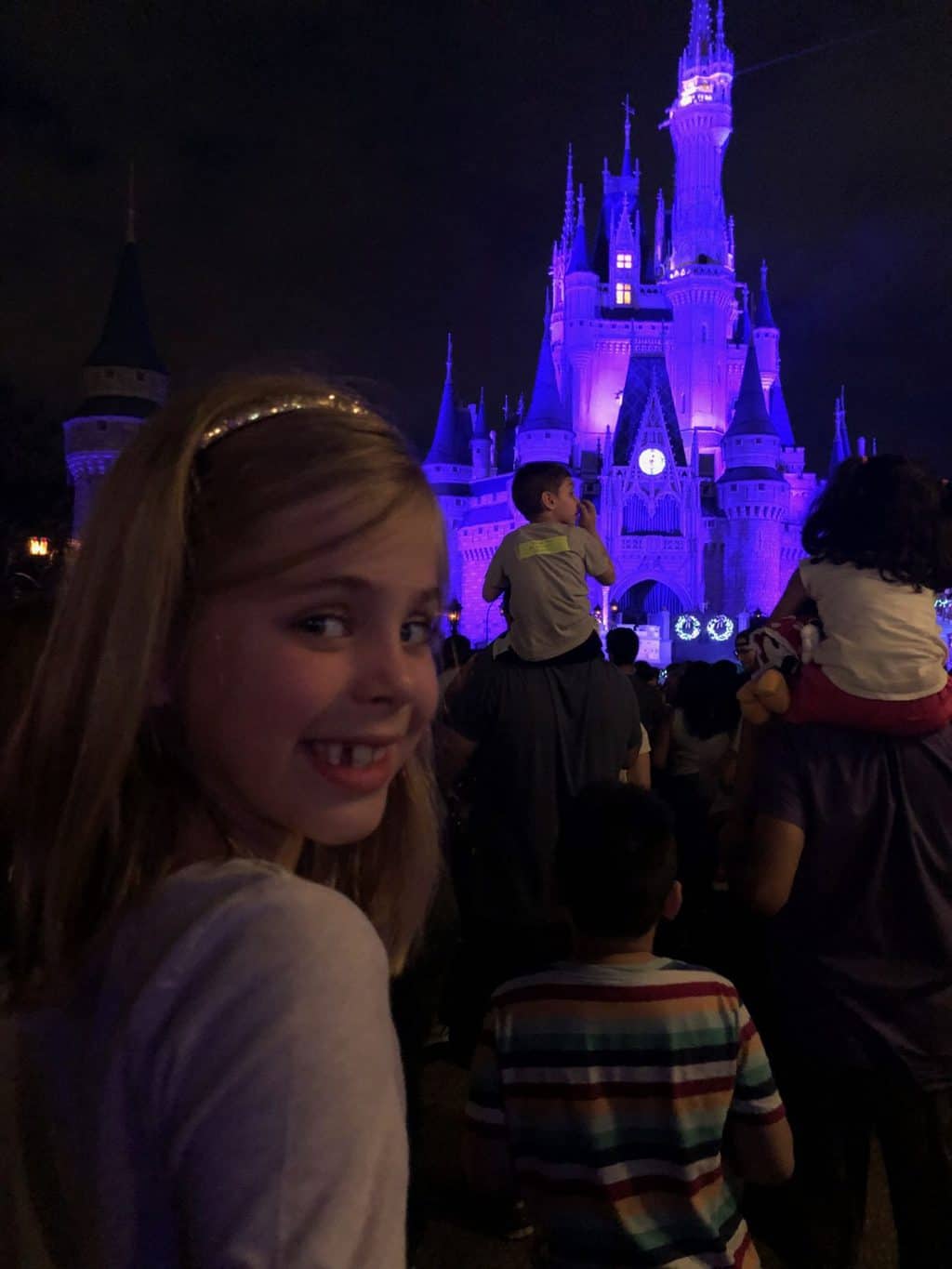 SO MAGICAL! It'll give you all the feels and chills!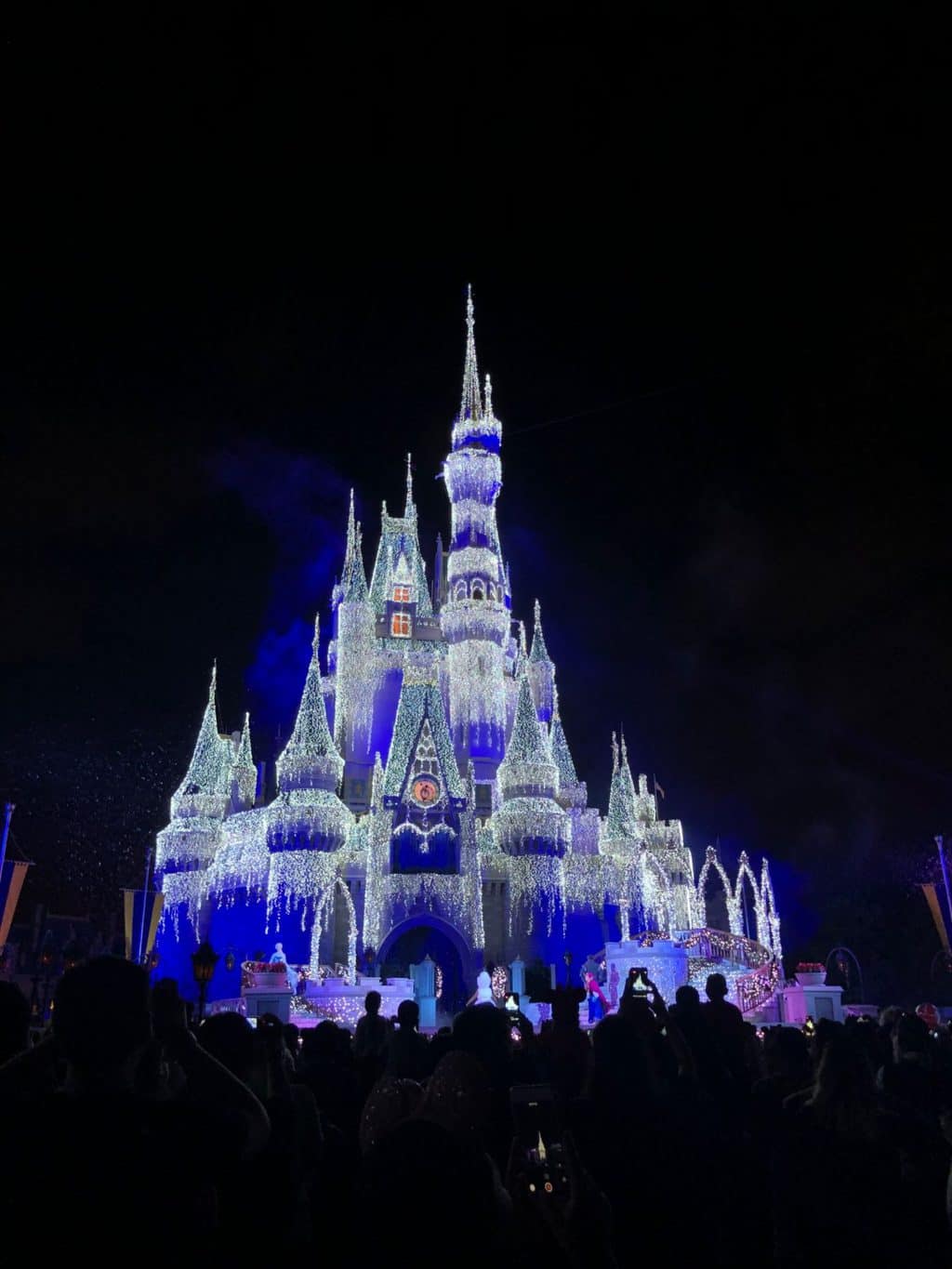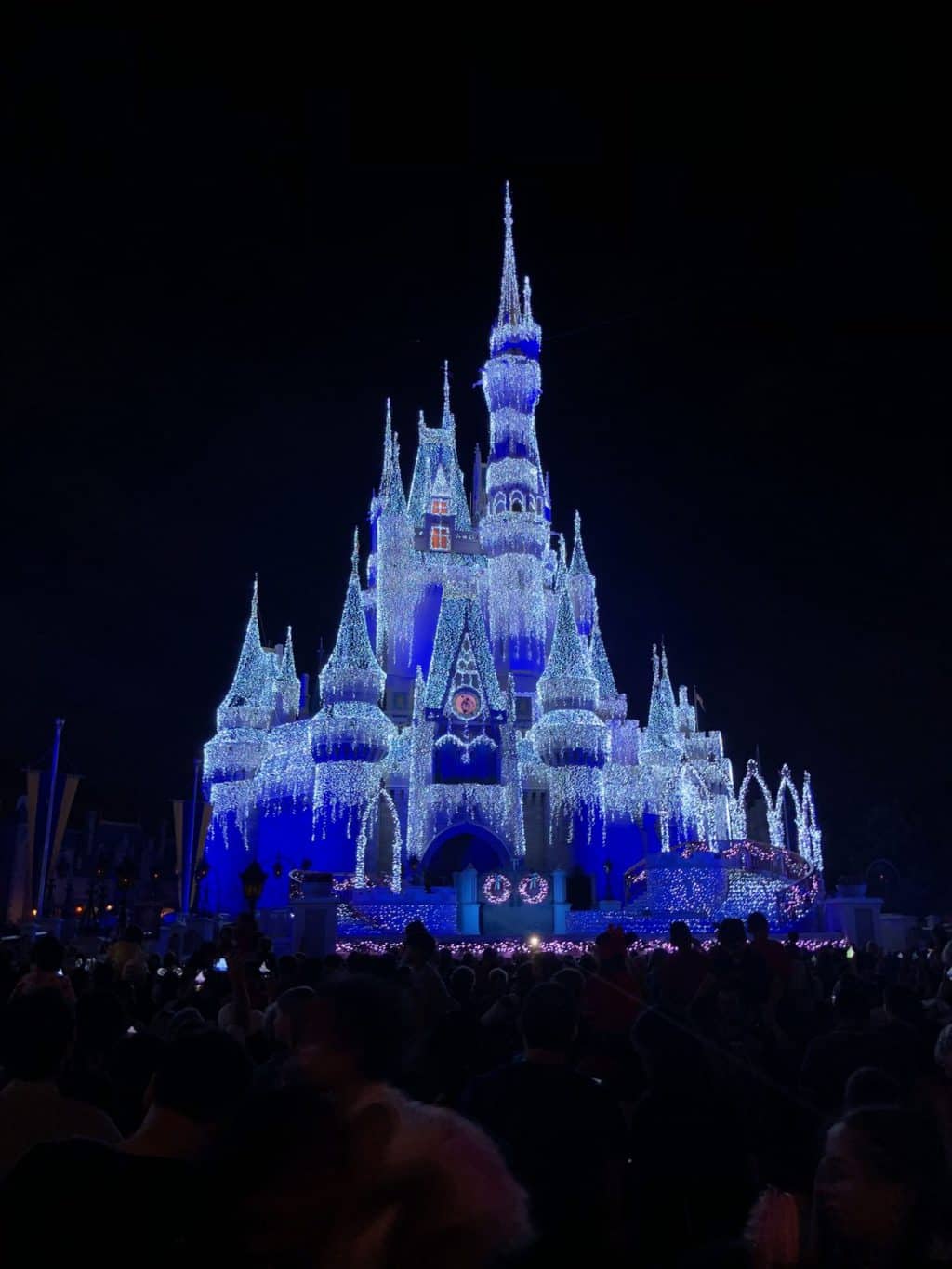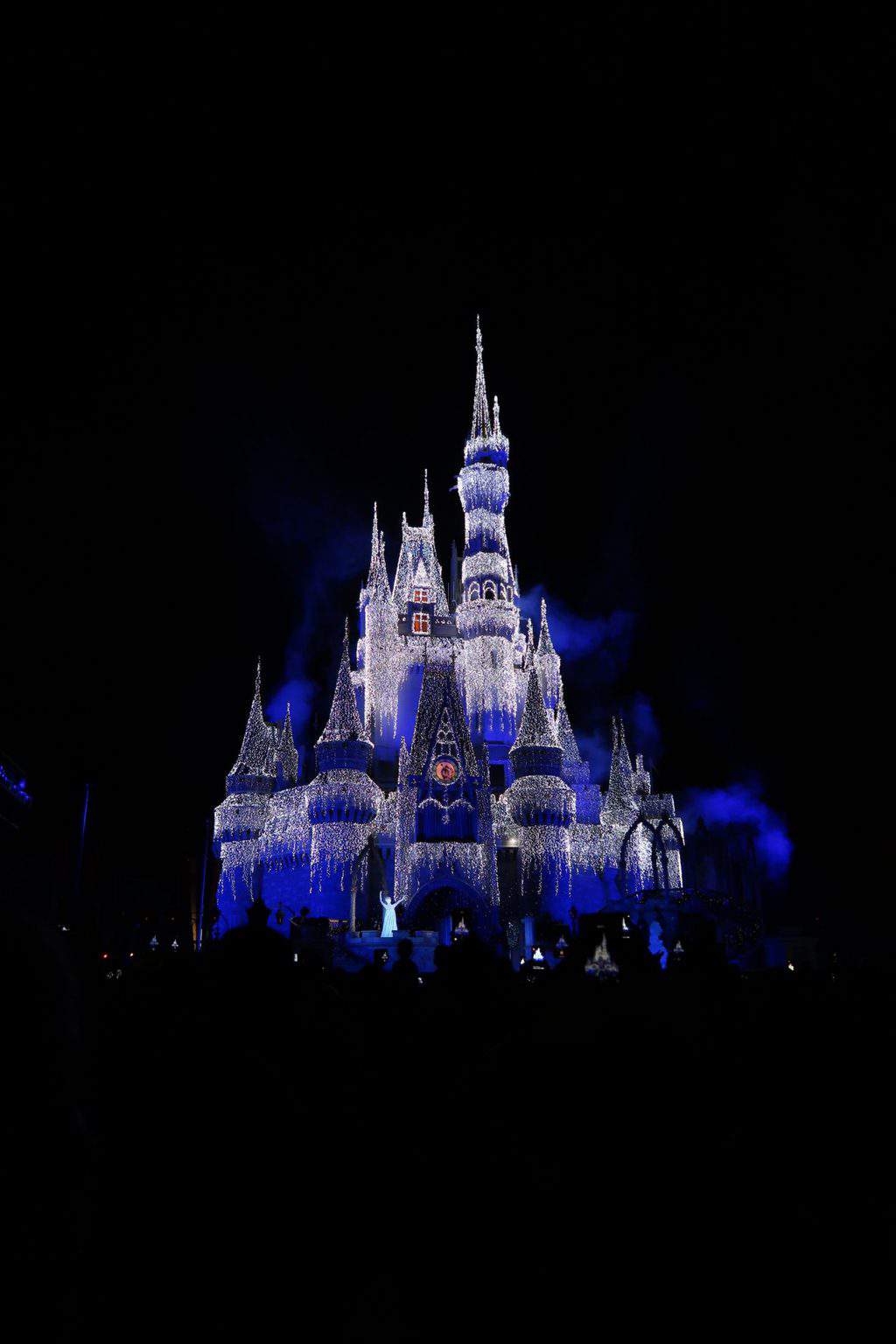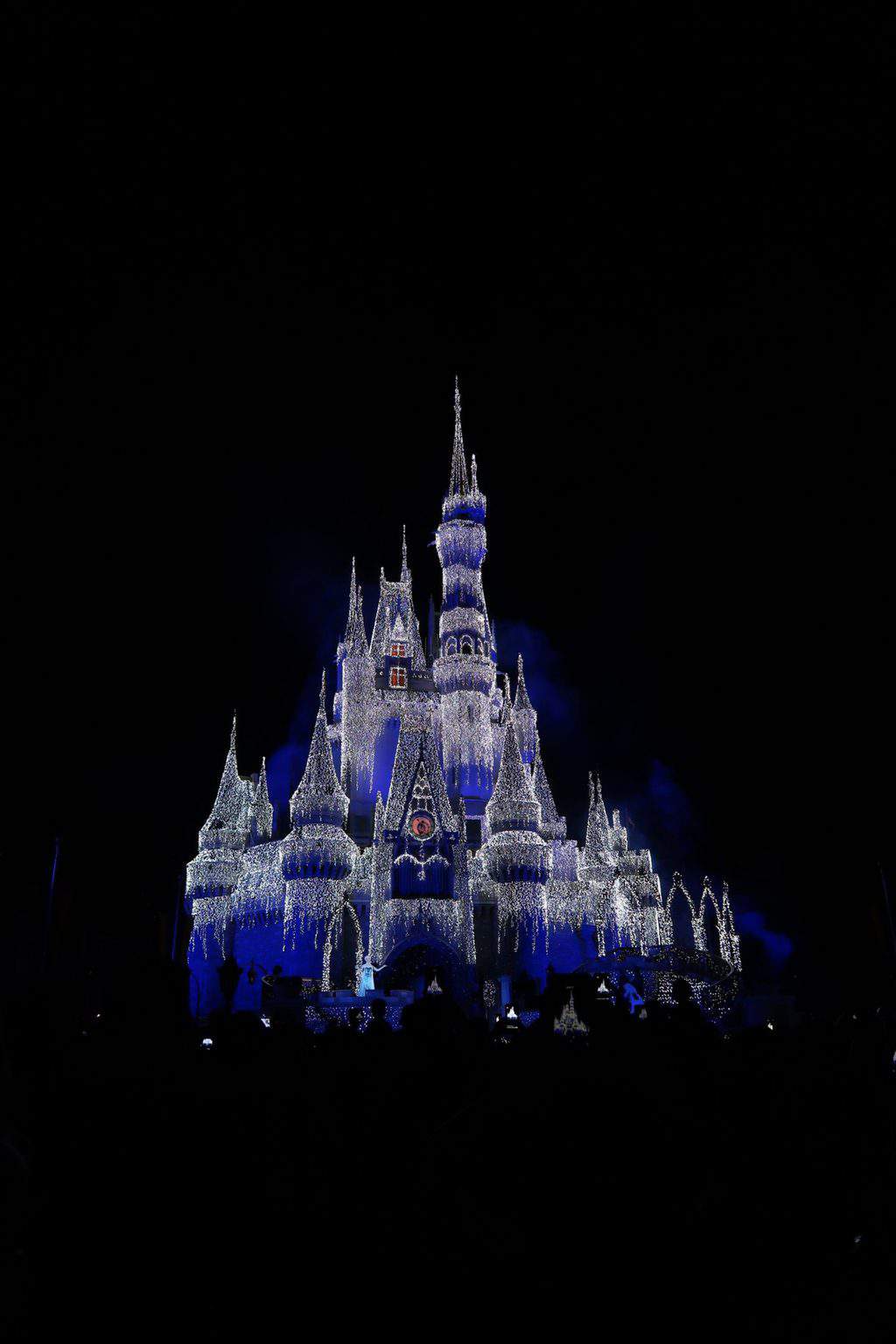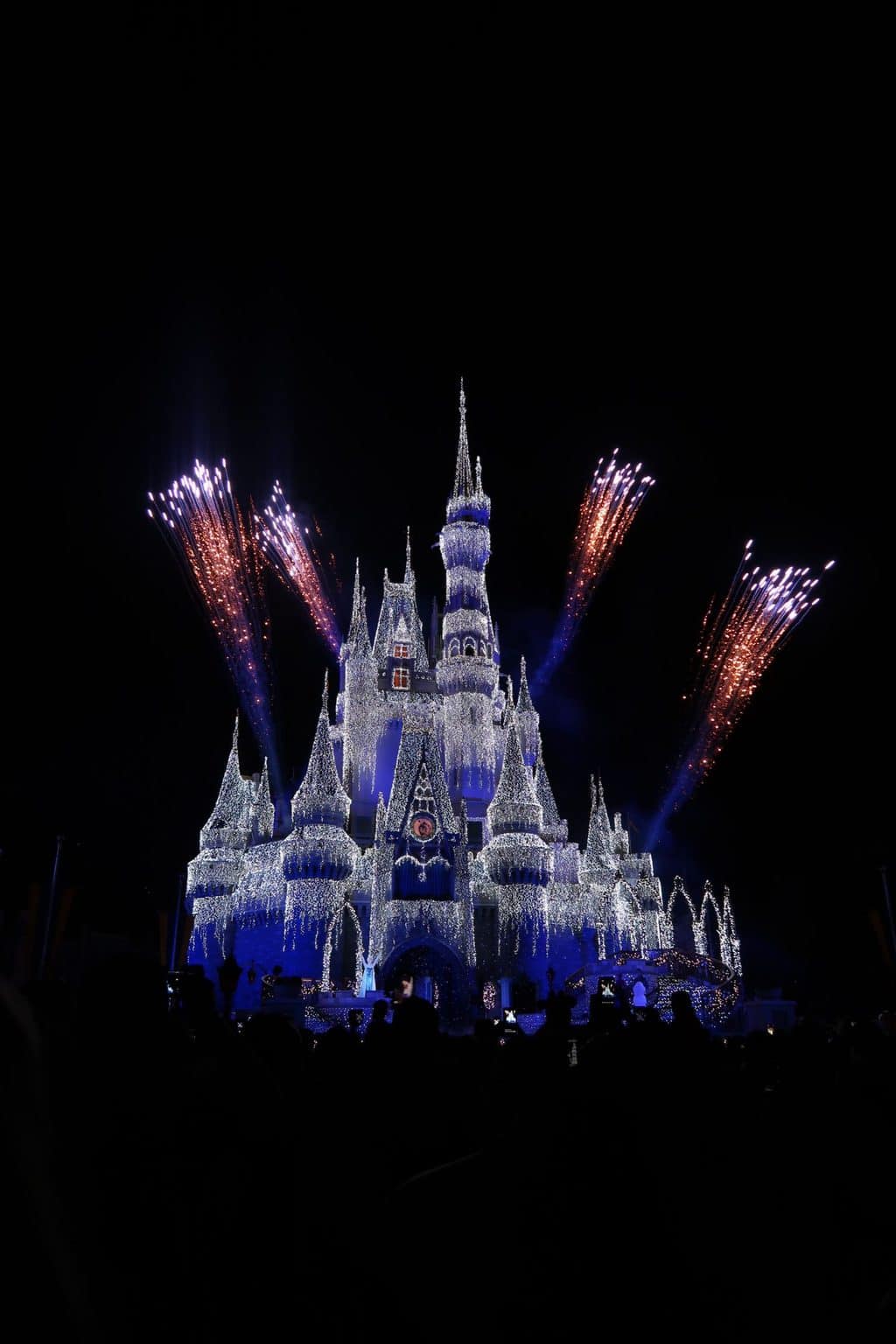 It's easy at Disney to forget to look behind you…but Main Street is gorgeous all lit up too!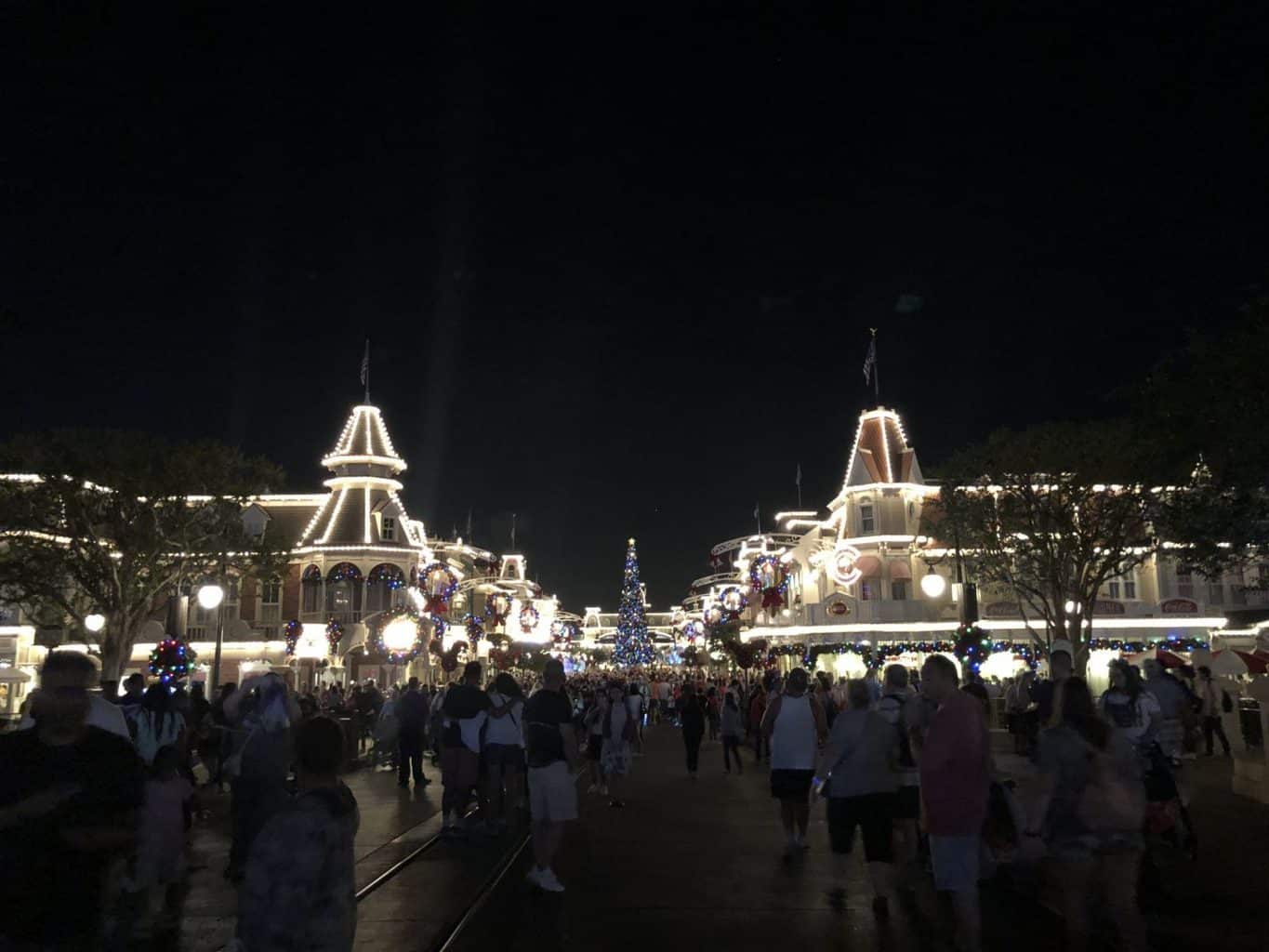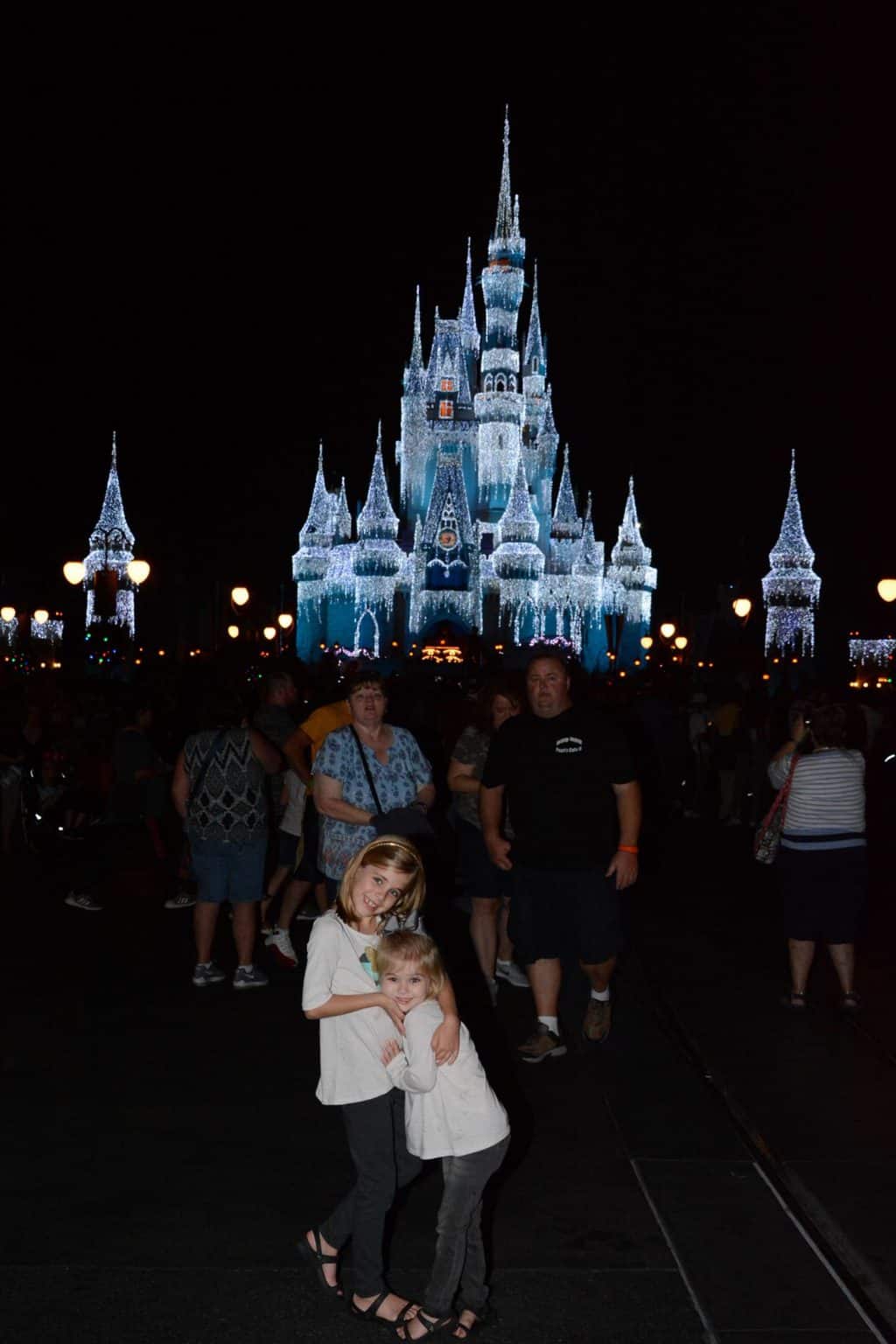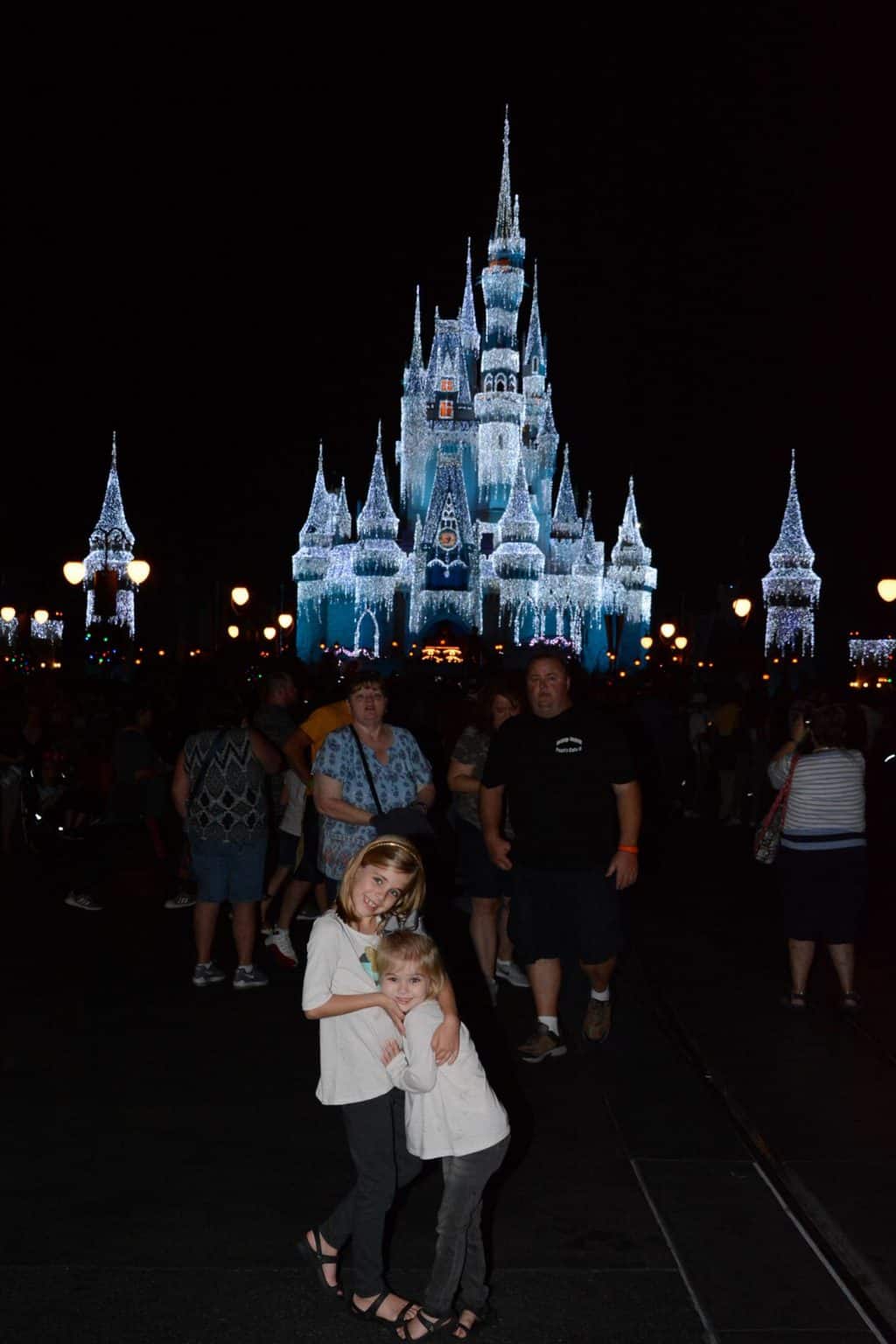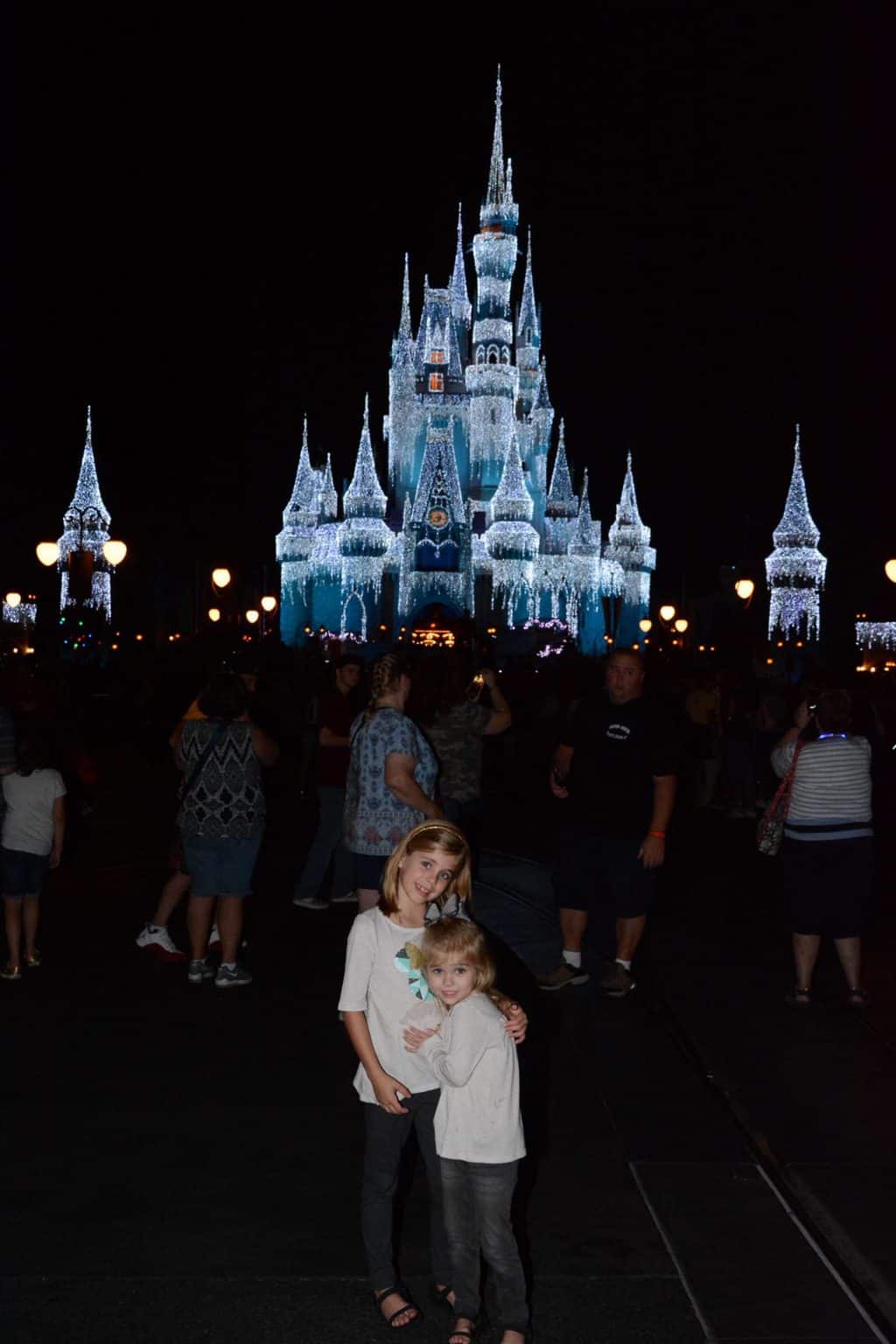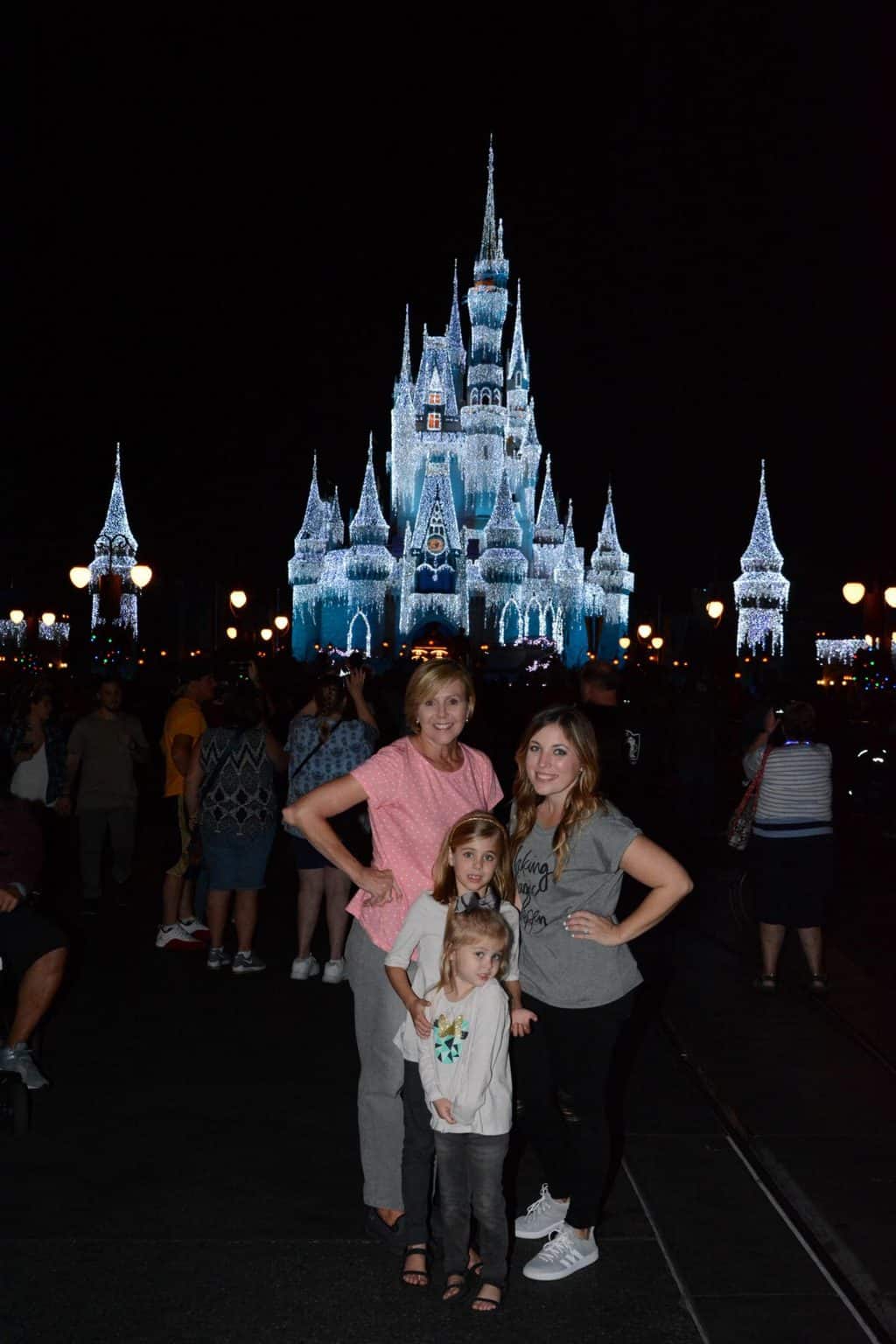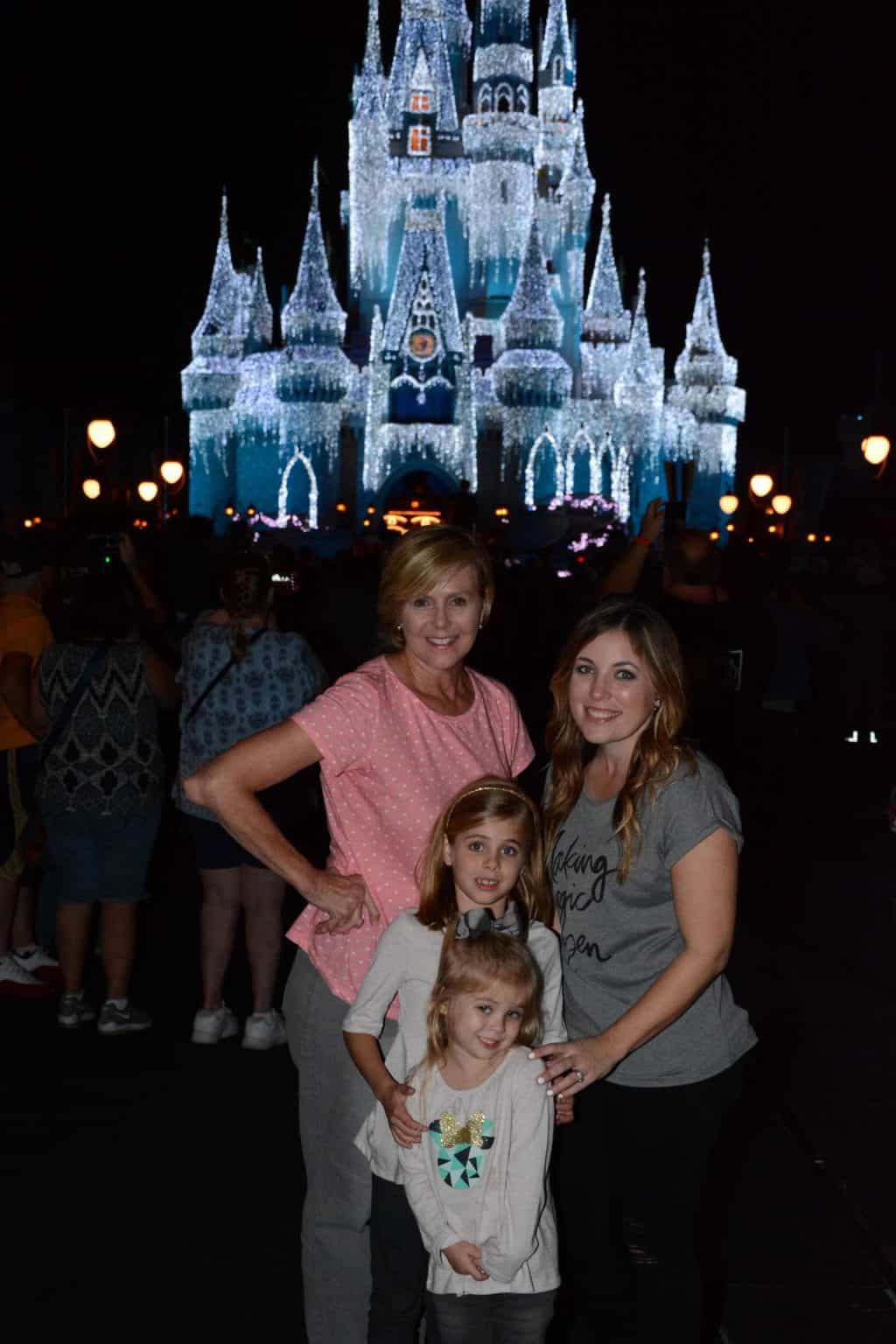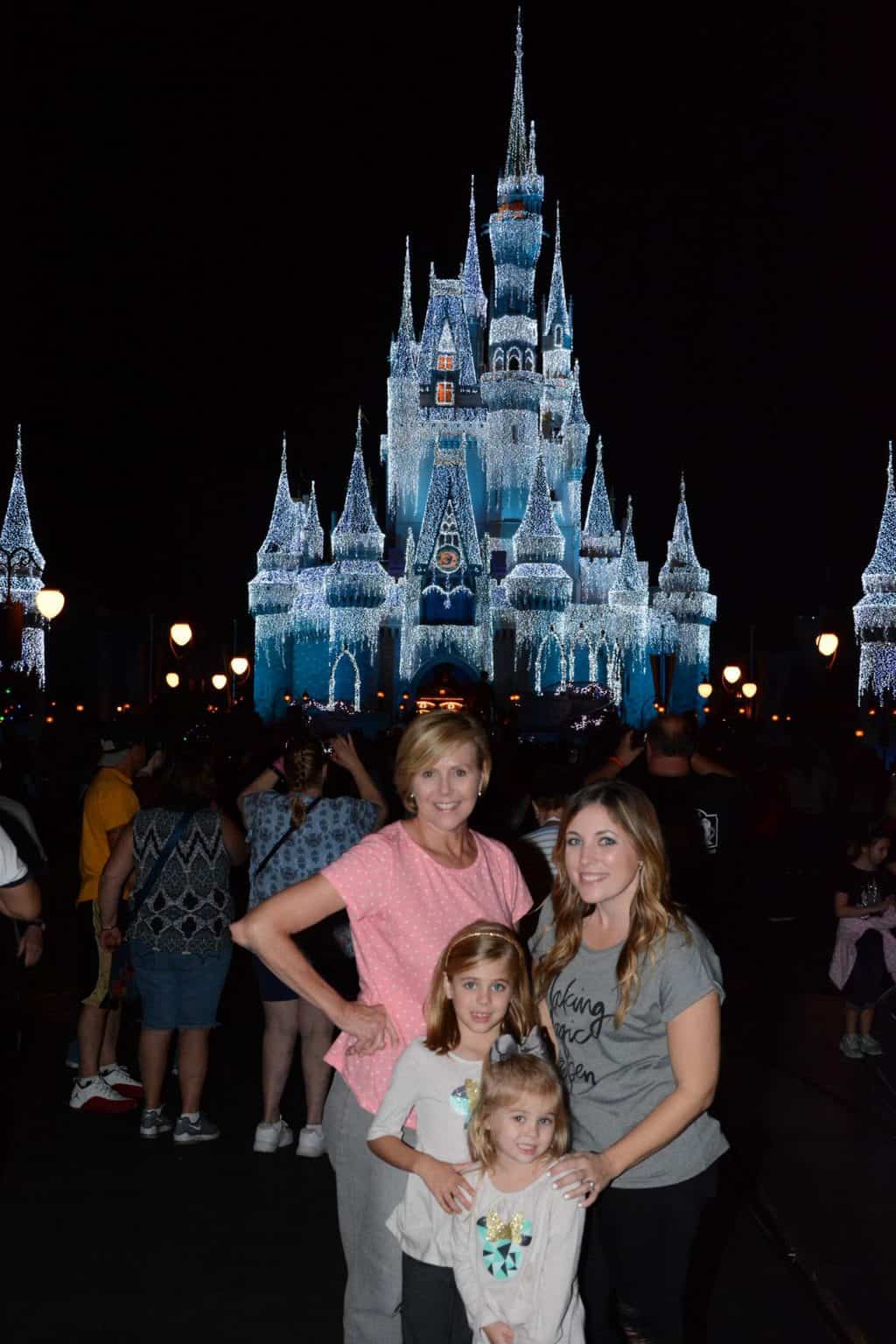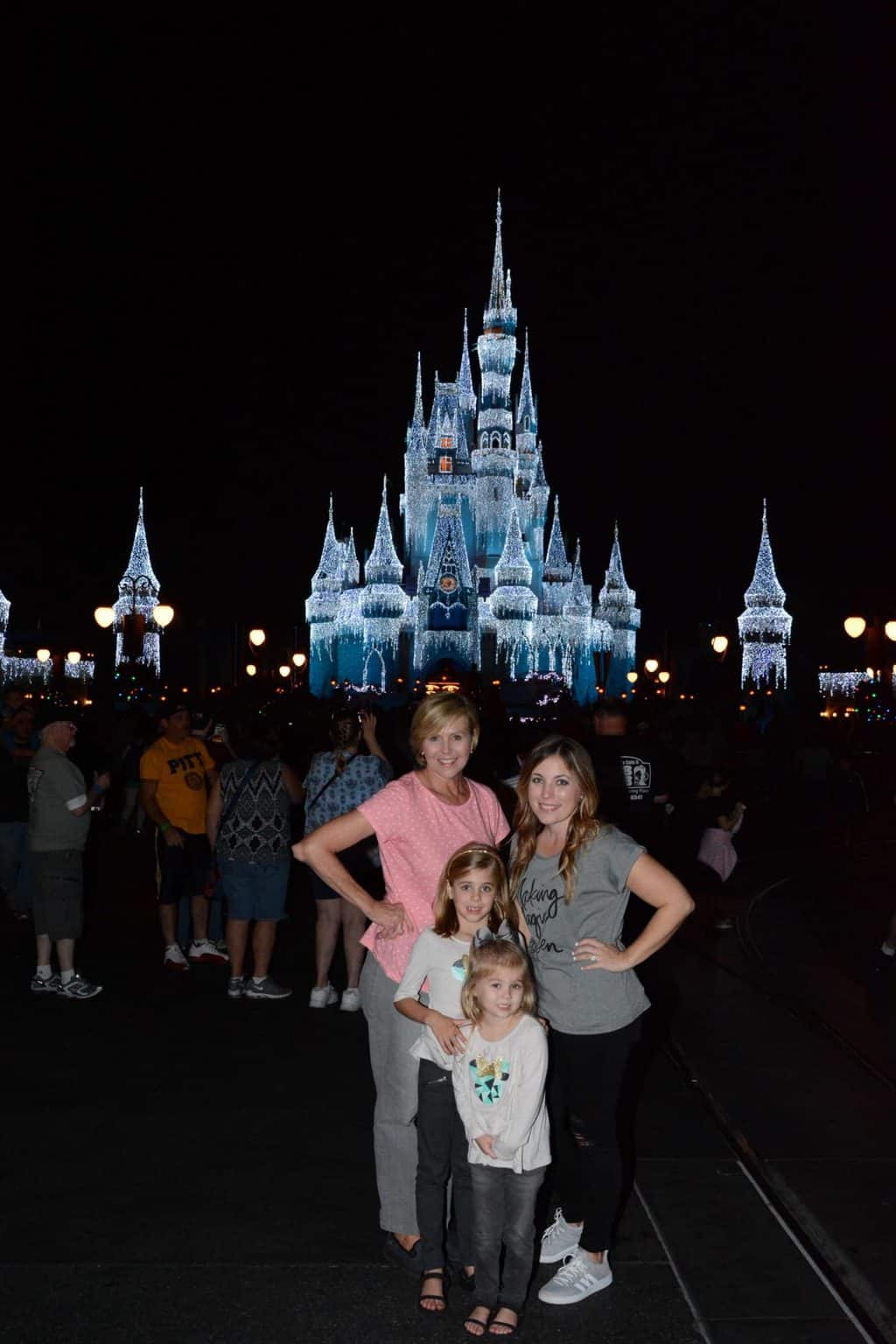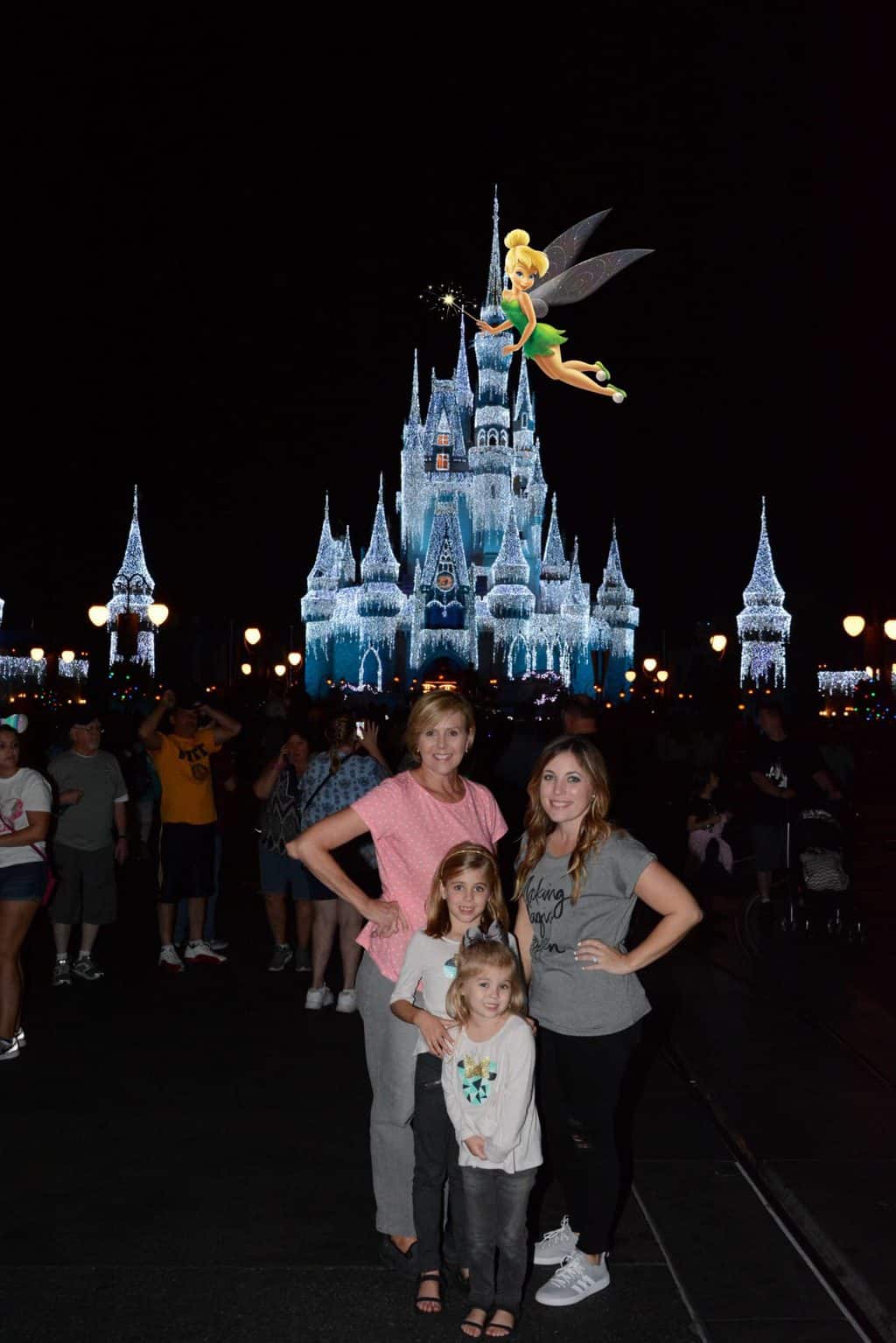 An awesome thing about visiting the parks so often is that we truly can be very, very chill. The girls got to lead the way on everything we did that night and it was fun just browsing the app to see wait times and deciding on the fly what to do! We snagged a fastpass for pirates and lucked out with getting the front row!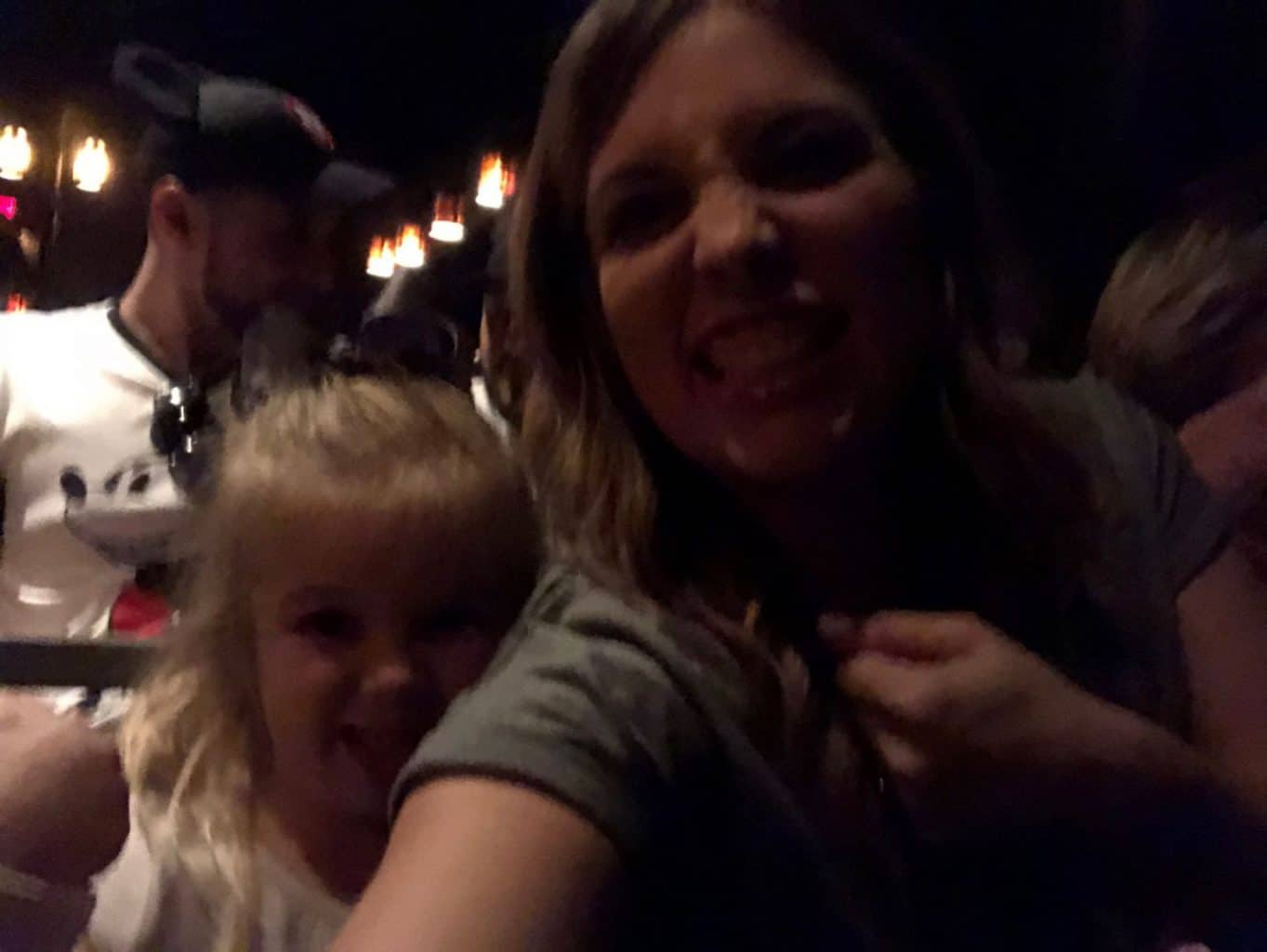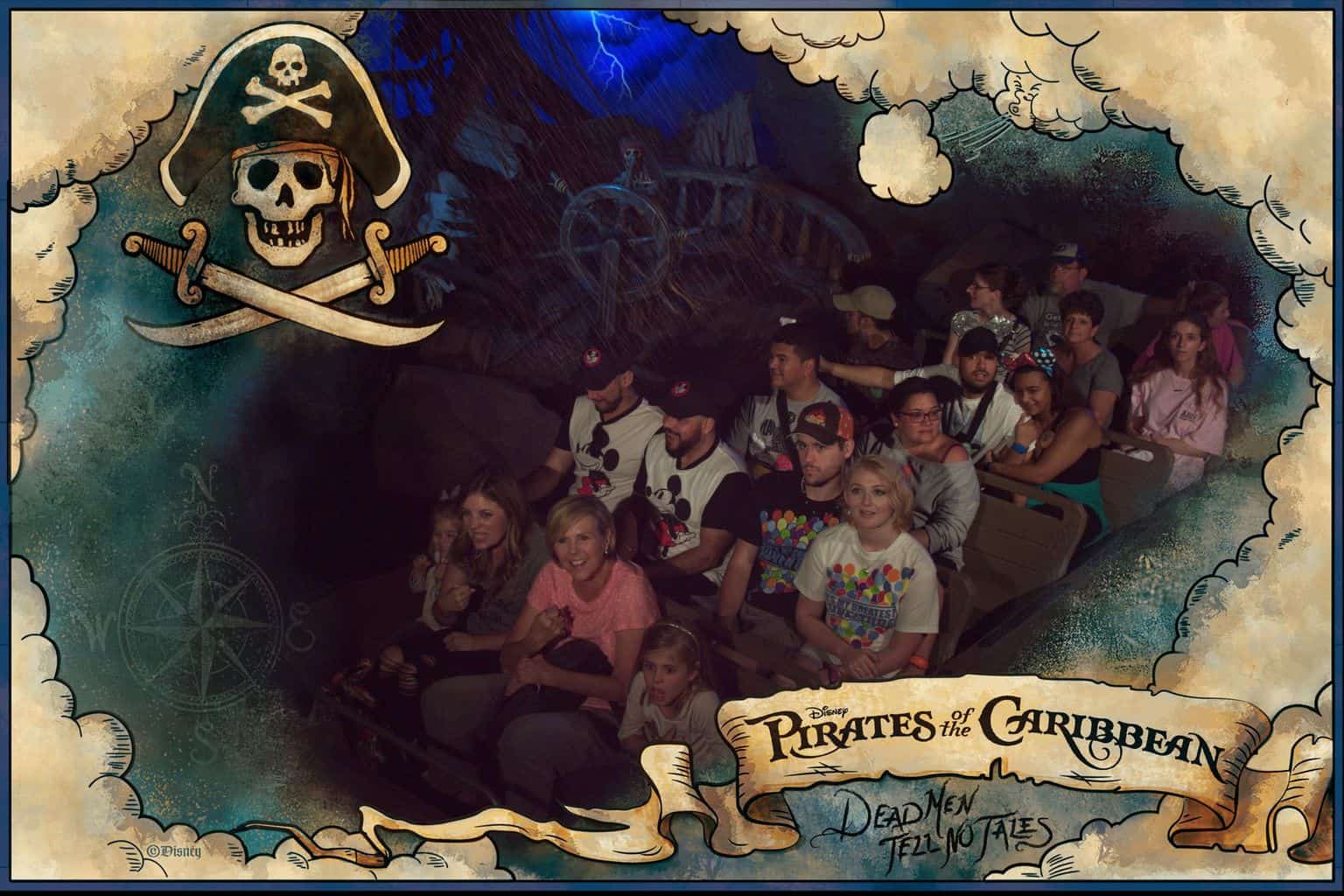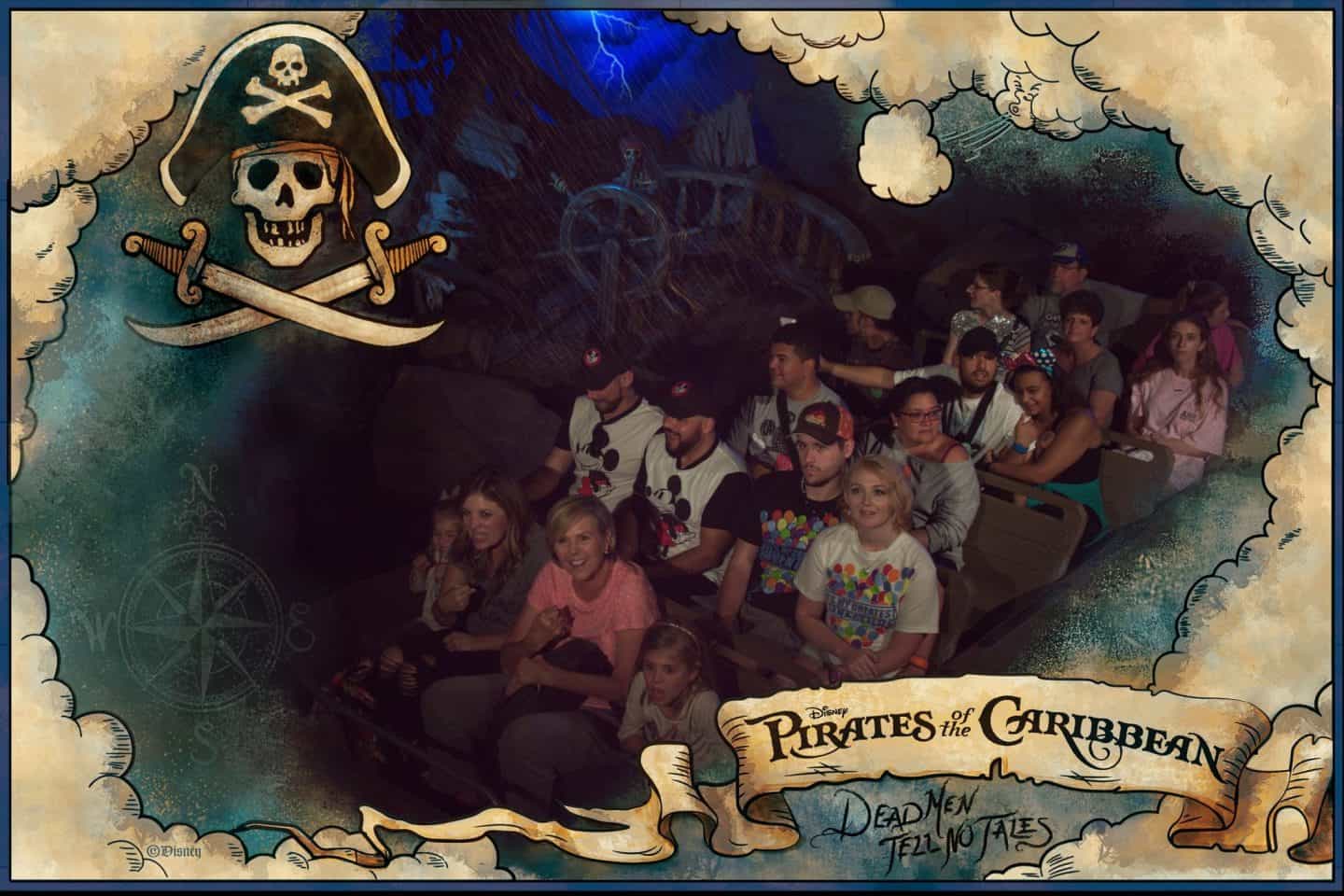 Cutest pirates!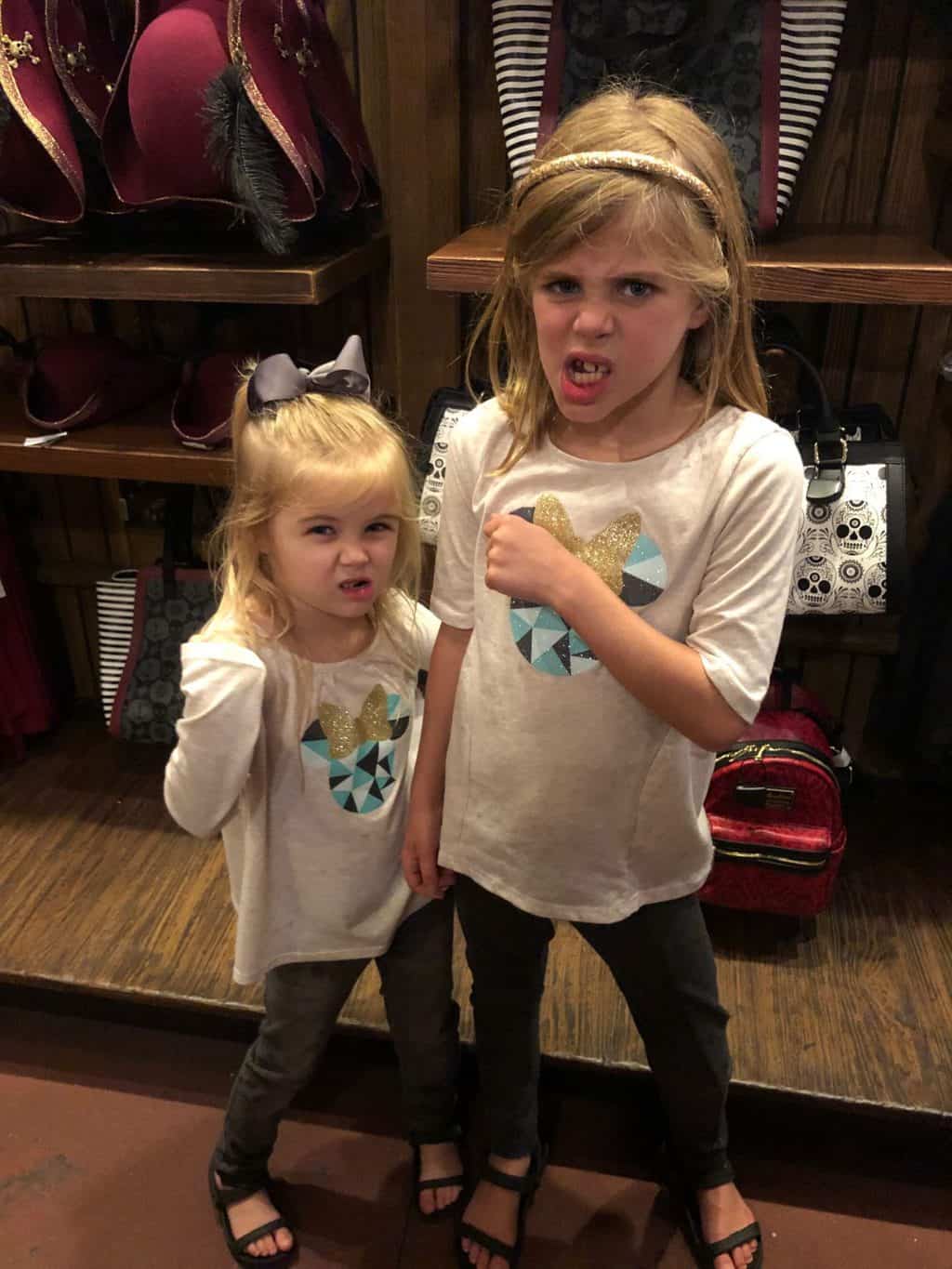 Enchanted Tiki Room…never a wait 😉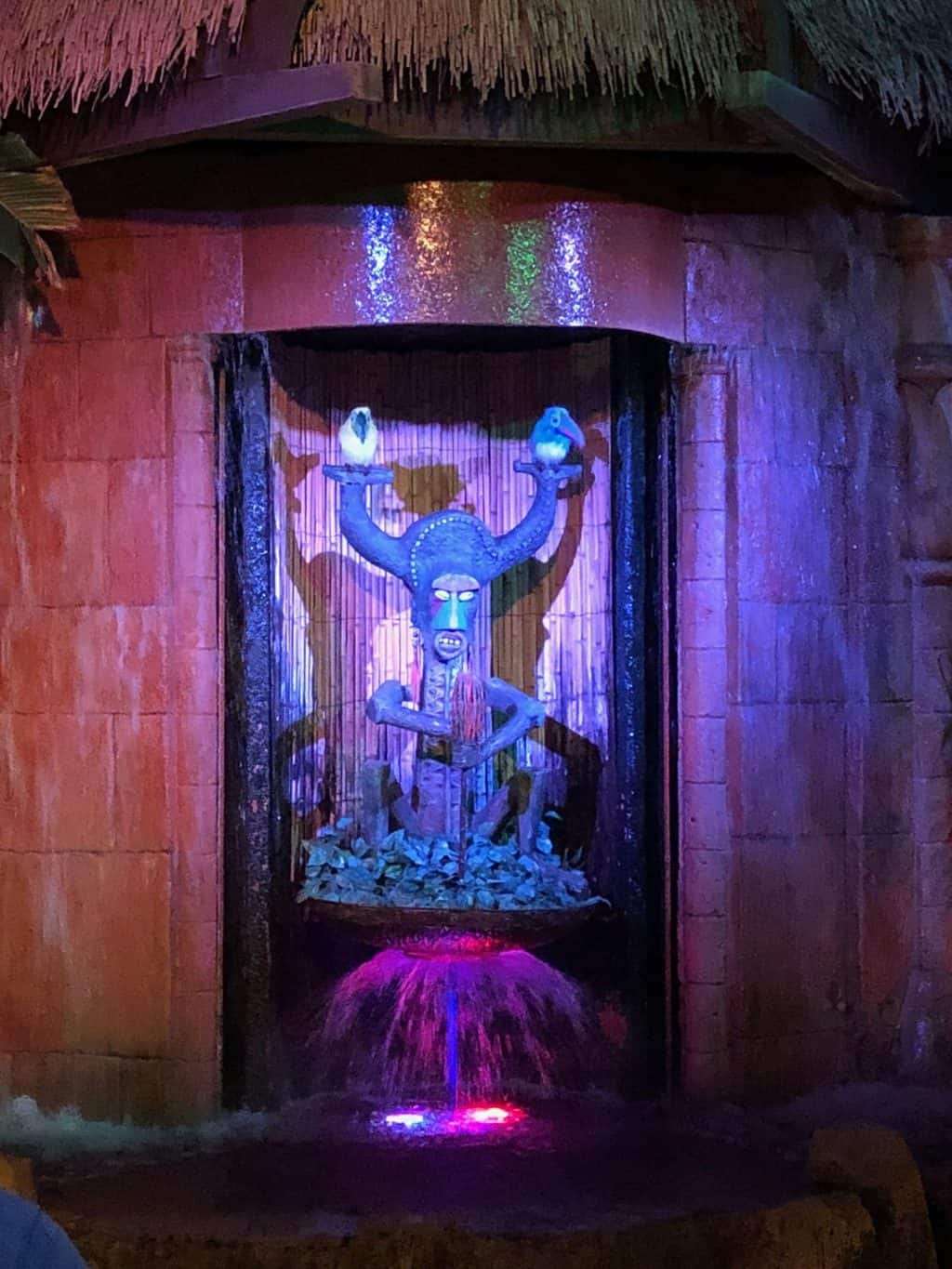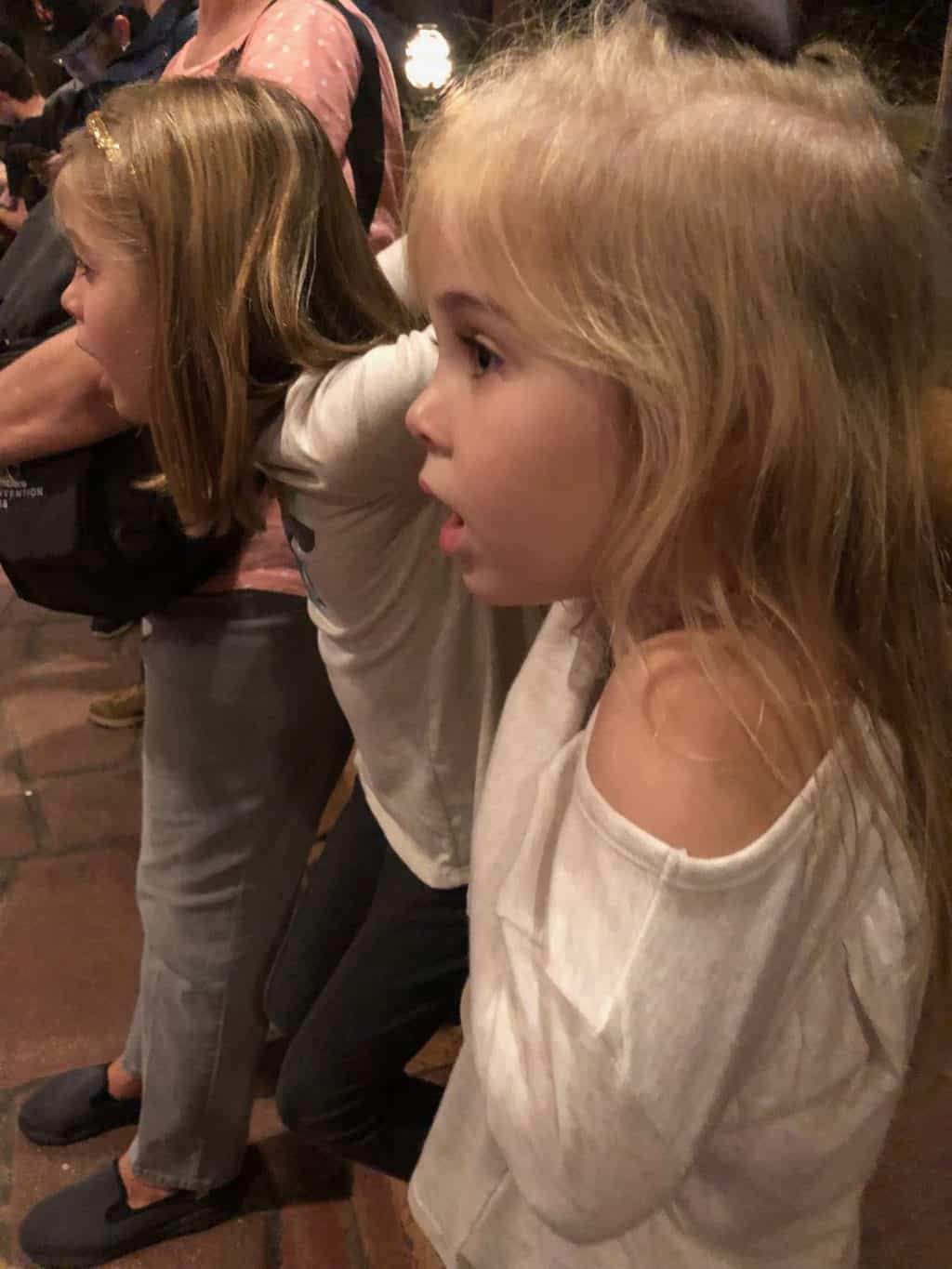 The girls LOVE the "tiki guys" and made some hilarious impressions of the tiki room totem poles!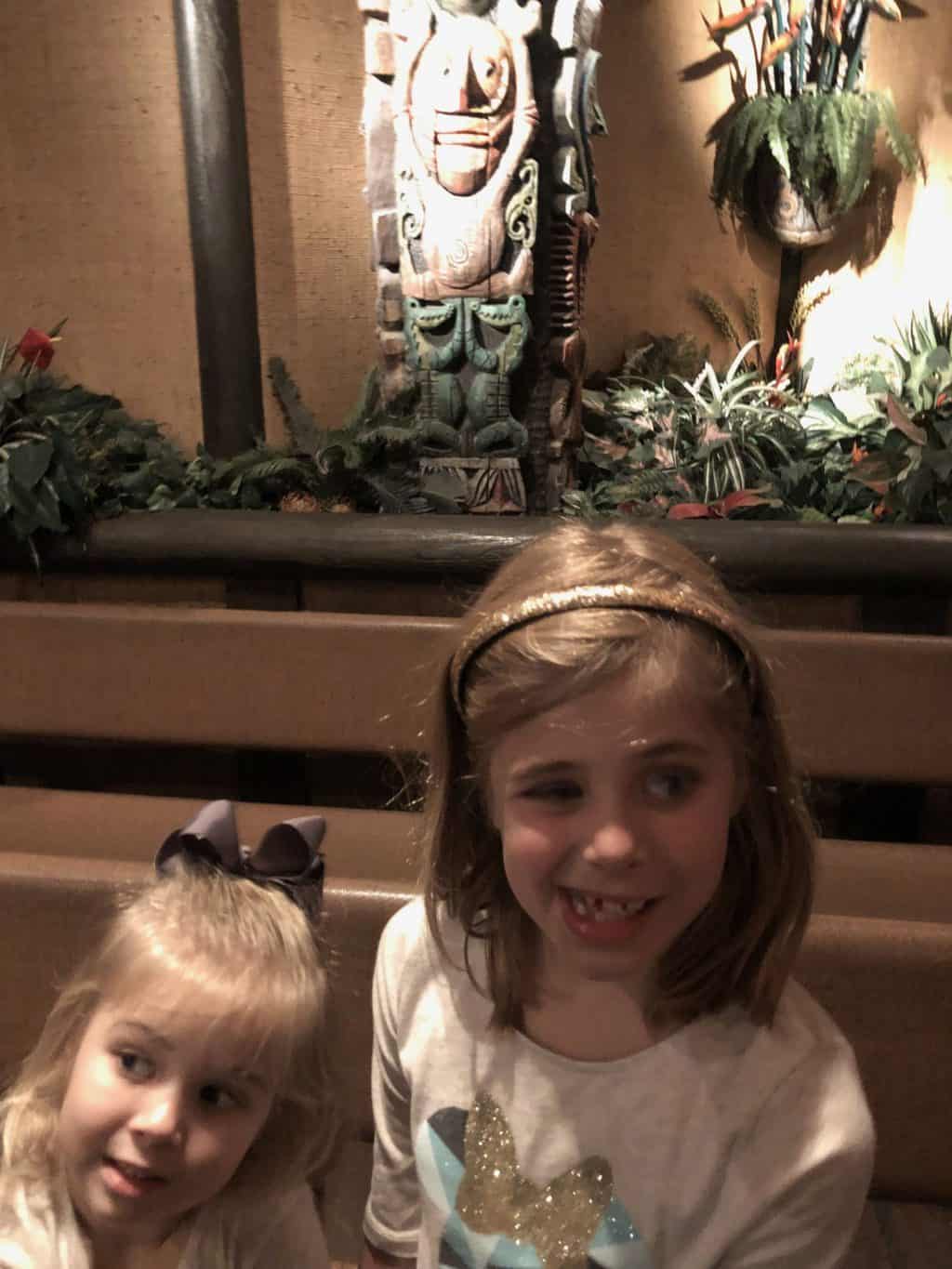 The girls ate their packed dinners while we had been waiting for the Frozen stage show but G-Mama and Mommy were STARVING. We headed to Tomorrowland so Mrs. Charlotte could get a hot dog and I could get my fav Mickey pretzel 😉 G-Mama also couldn't resist getting the girls a special treat 😉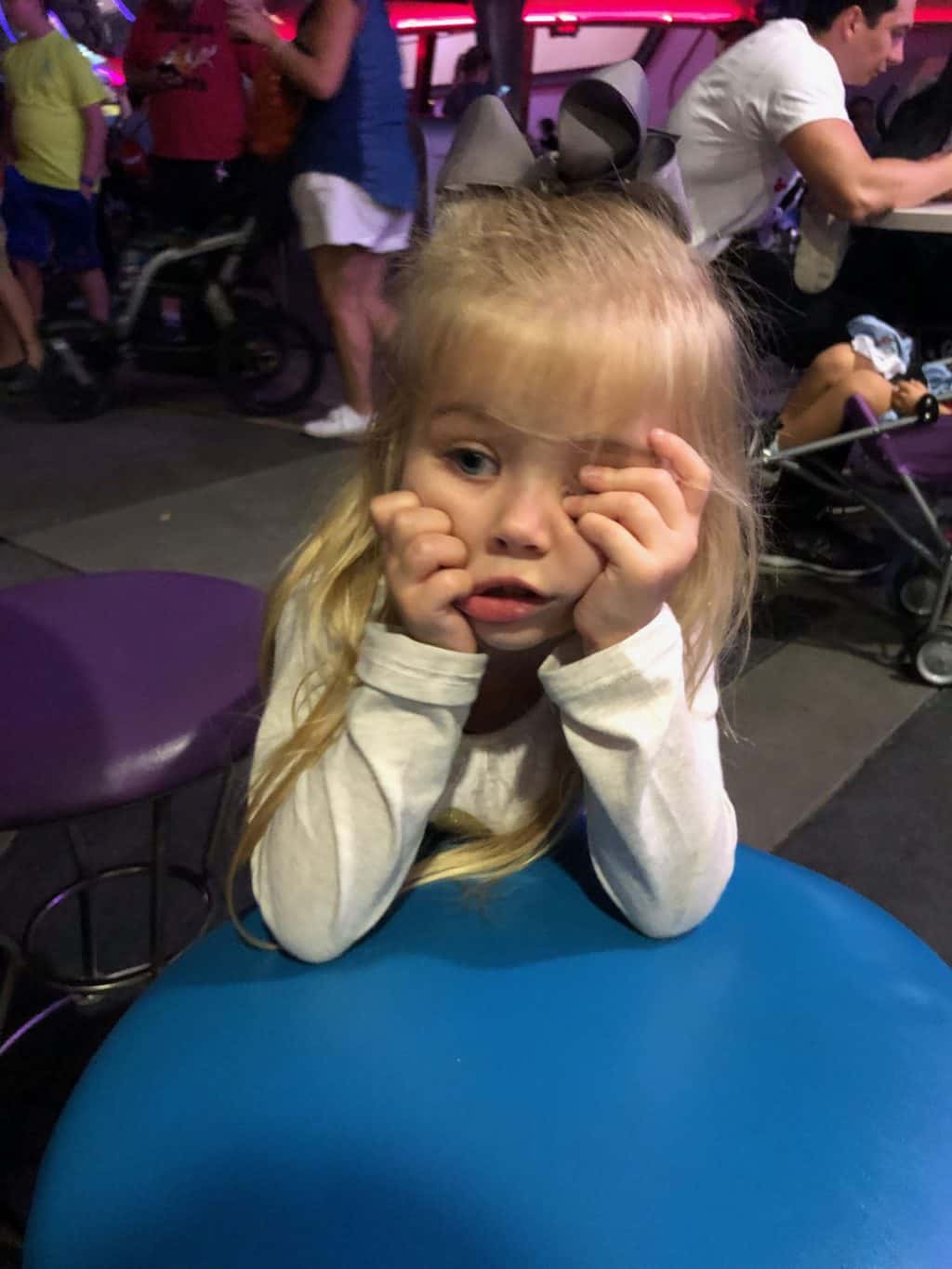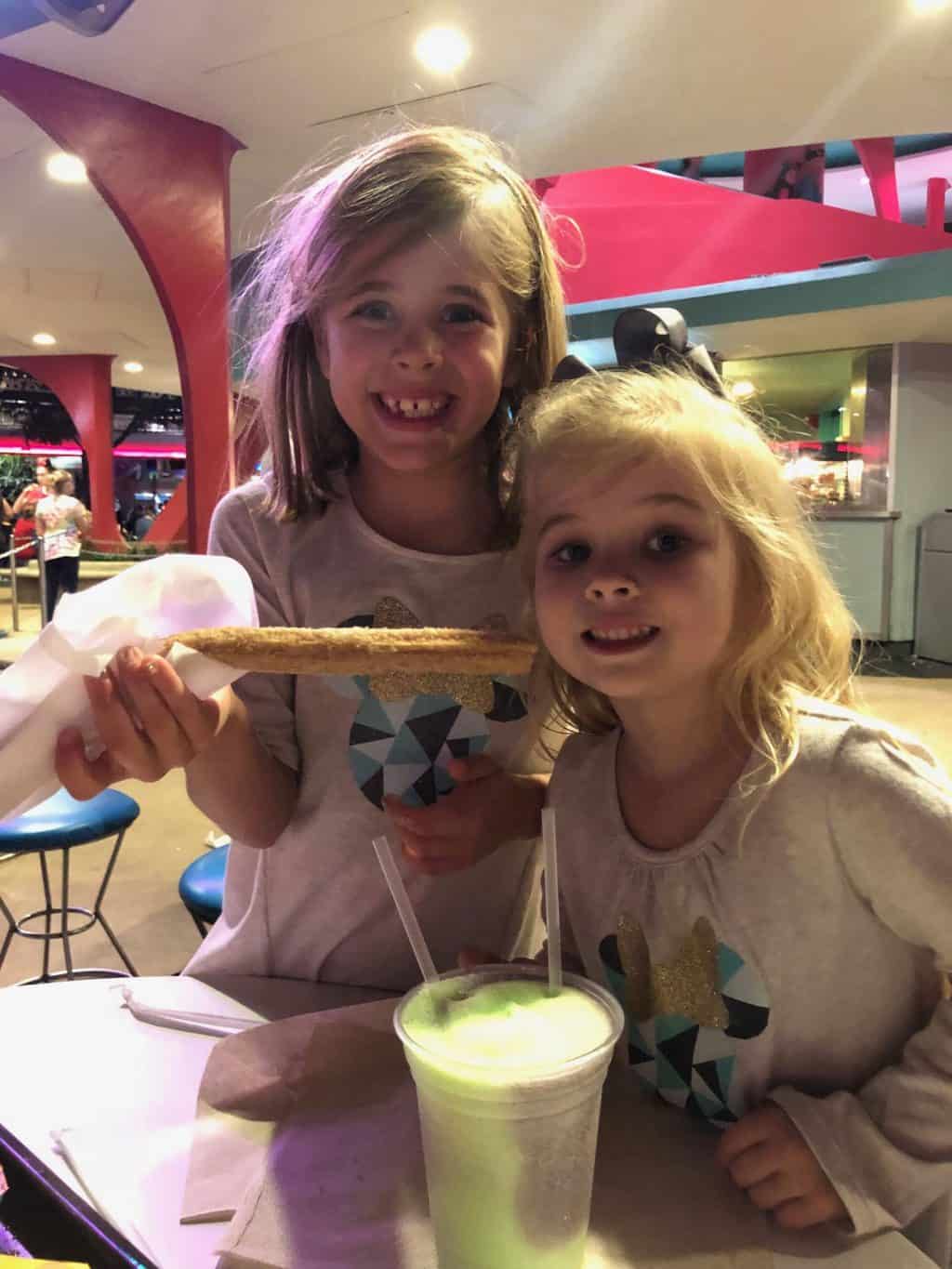 The girls both LOVE People Mover and G-Mama hadn't ever ridden it either so it was a perfect girl time ride 🙂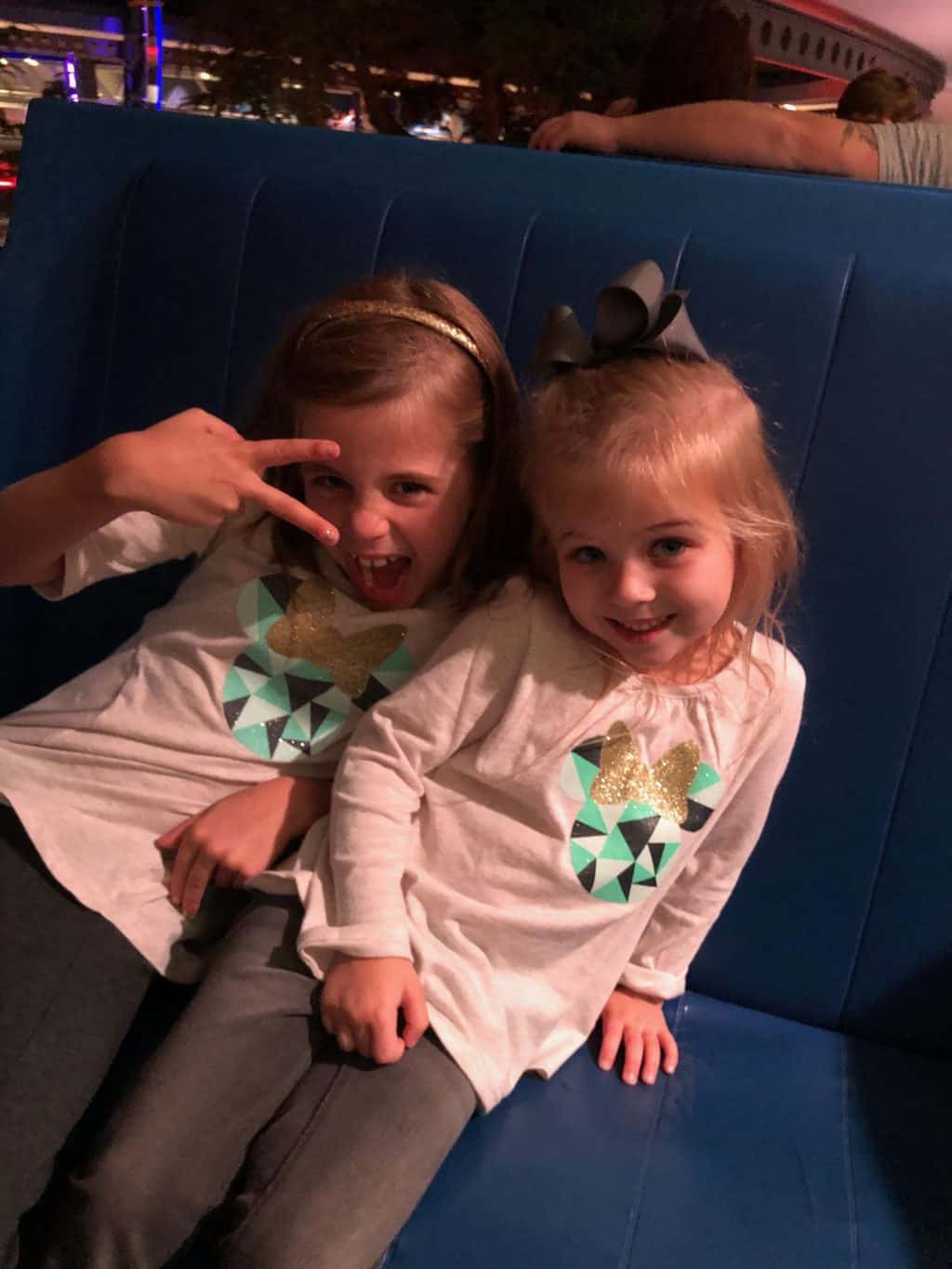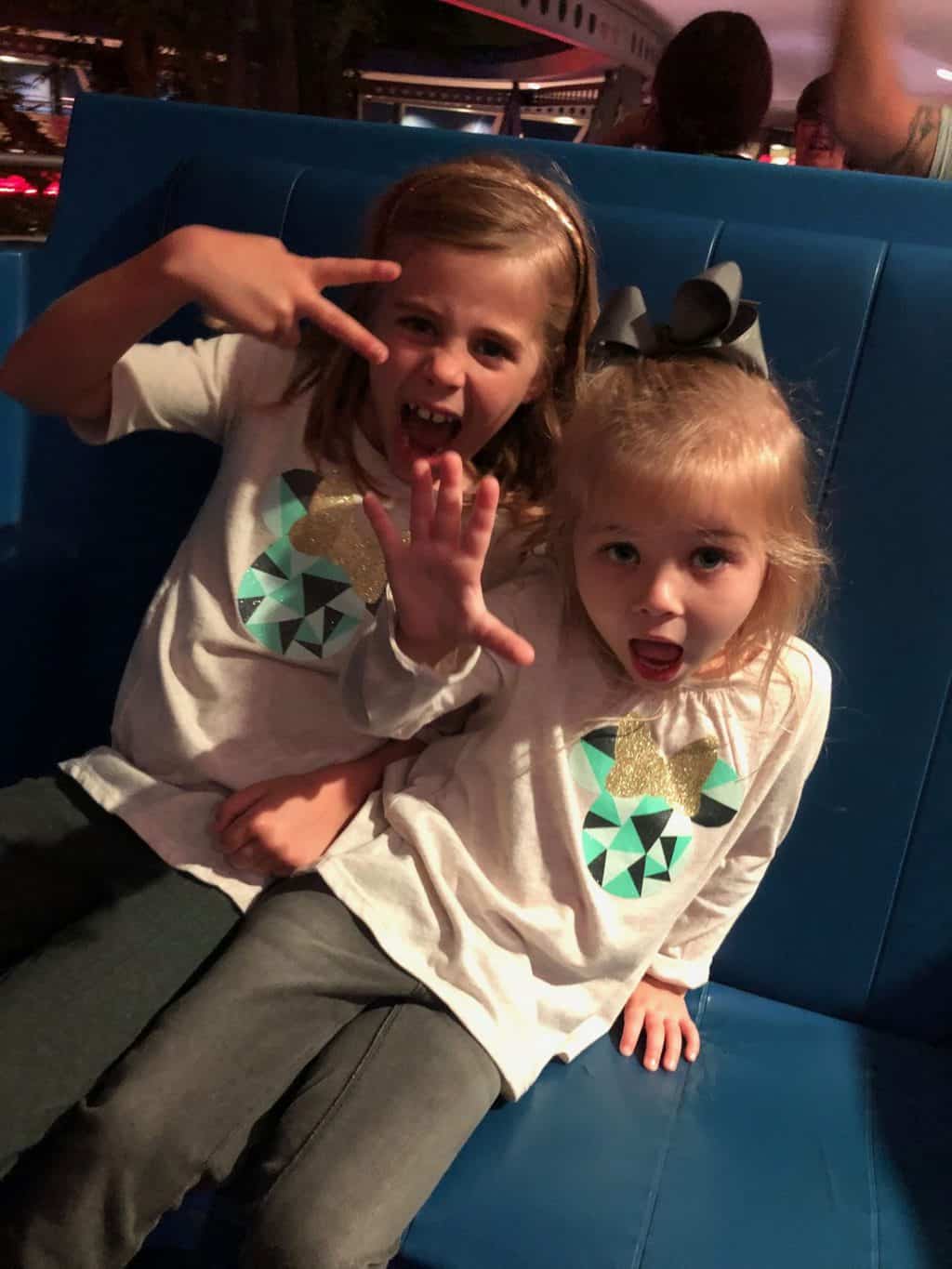 Our main goal was to see Happily Ever After. And not to just see it…but to be as close as possible to view it. We headed over about an hour before the start time and got SO CLOSE to the castle. It was awesome but also awesomely insanely crowded!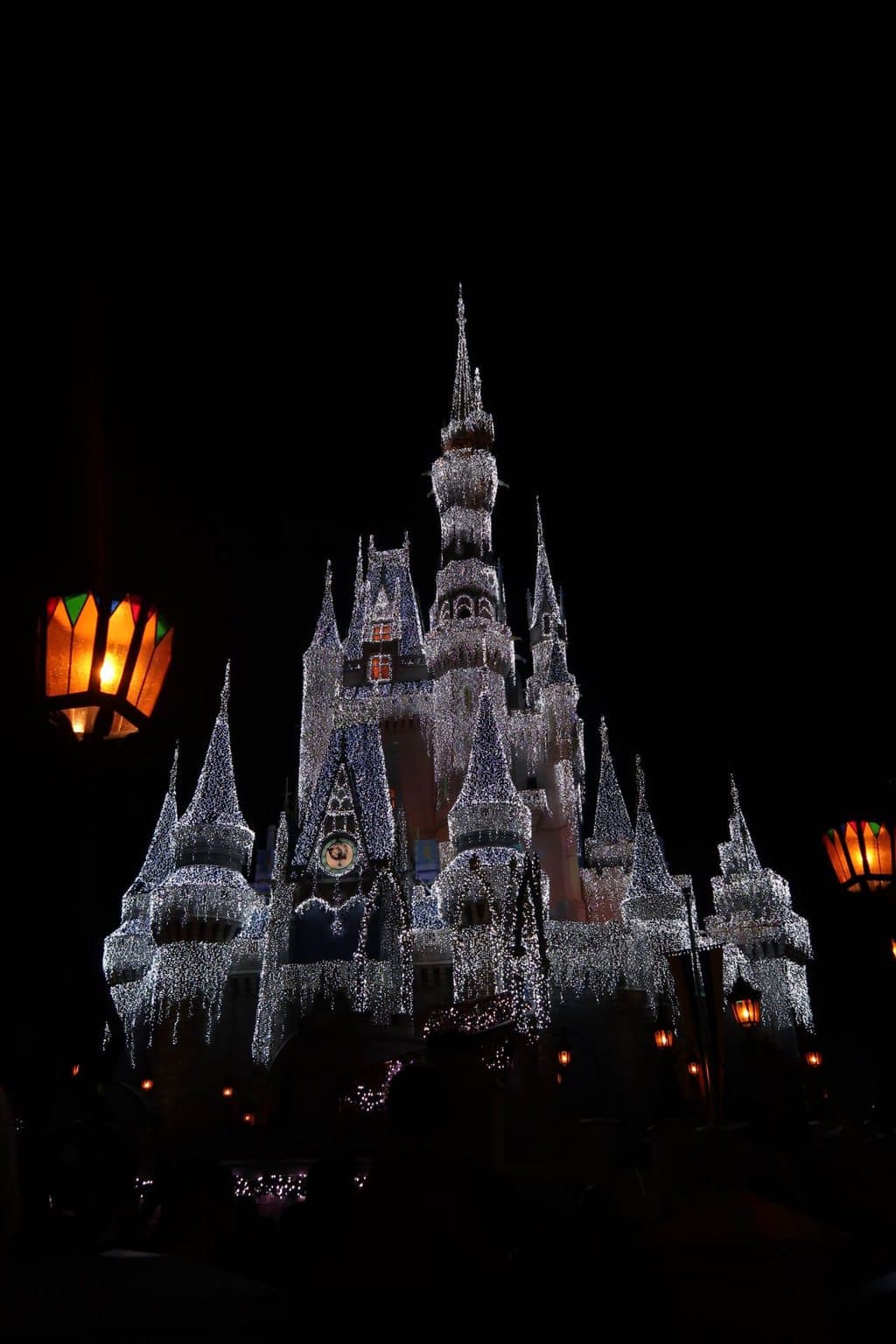 Zach was def glad he wasn't there for that crowd haha!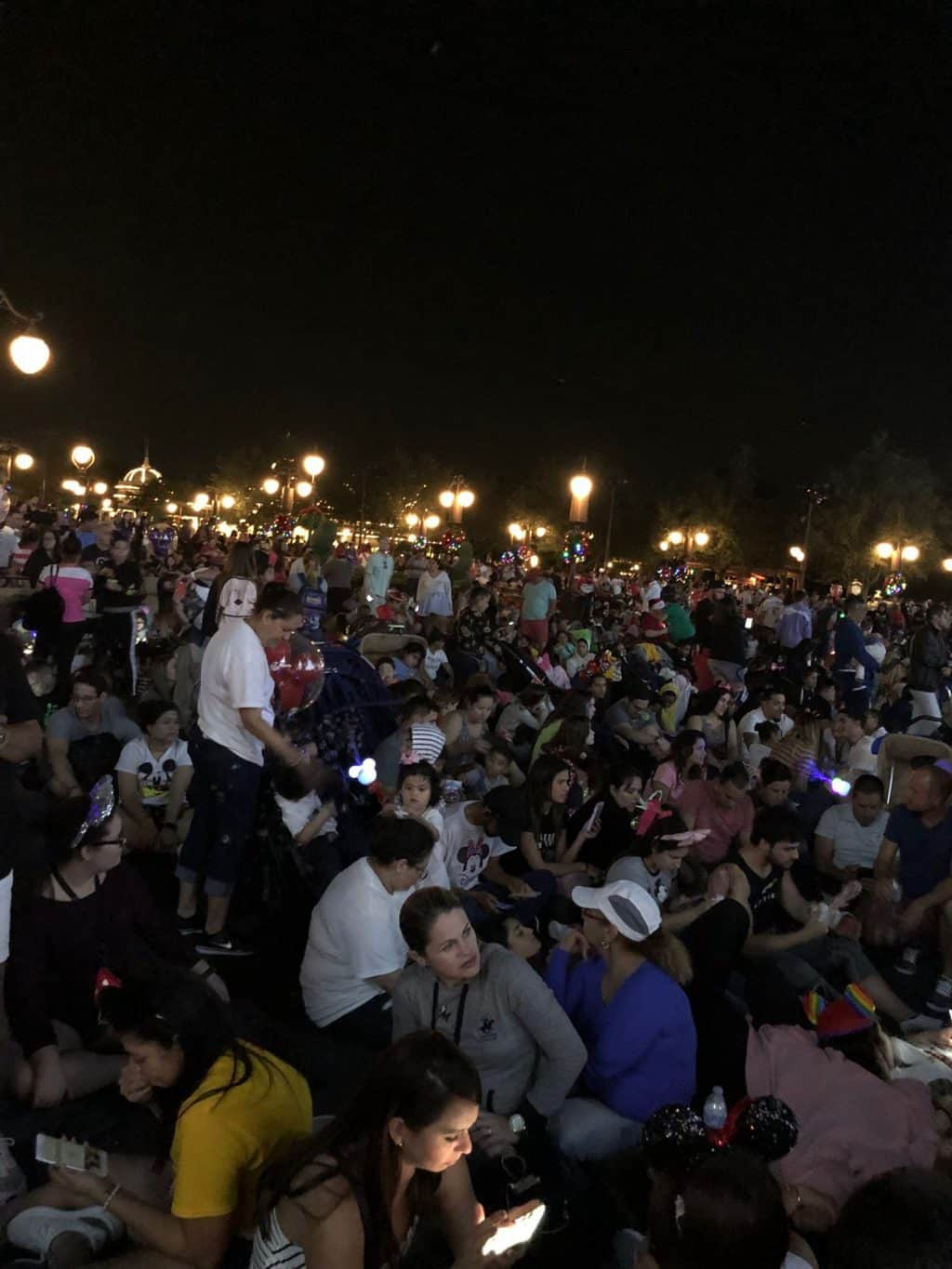 We kept shifting closer and closer and about 15 minutes before the show was to start Tess announced she had to go POTTY. Y'all. I carried her through the masses and RAN to the closet bathroom…which was all the way up by Main Street. Getting to the bathroom wasn't too awful but coming back? Whew the rude looks. People were NOT happy that I worked my way through them and their precious spots to get allllll the way back up front.
But man it was SO worth the effort. Being that close and seeing the castle projections that clearly was SO AWESOME. Happily Ever After is MY personal favorite thing at Disney. For sure. It's a MUST SEE. I took three videos: video 1, video 2 and video 3.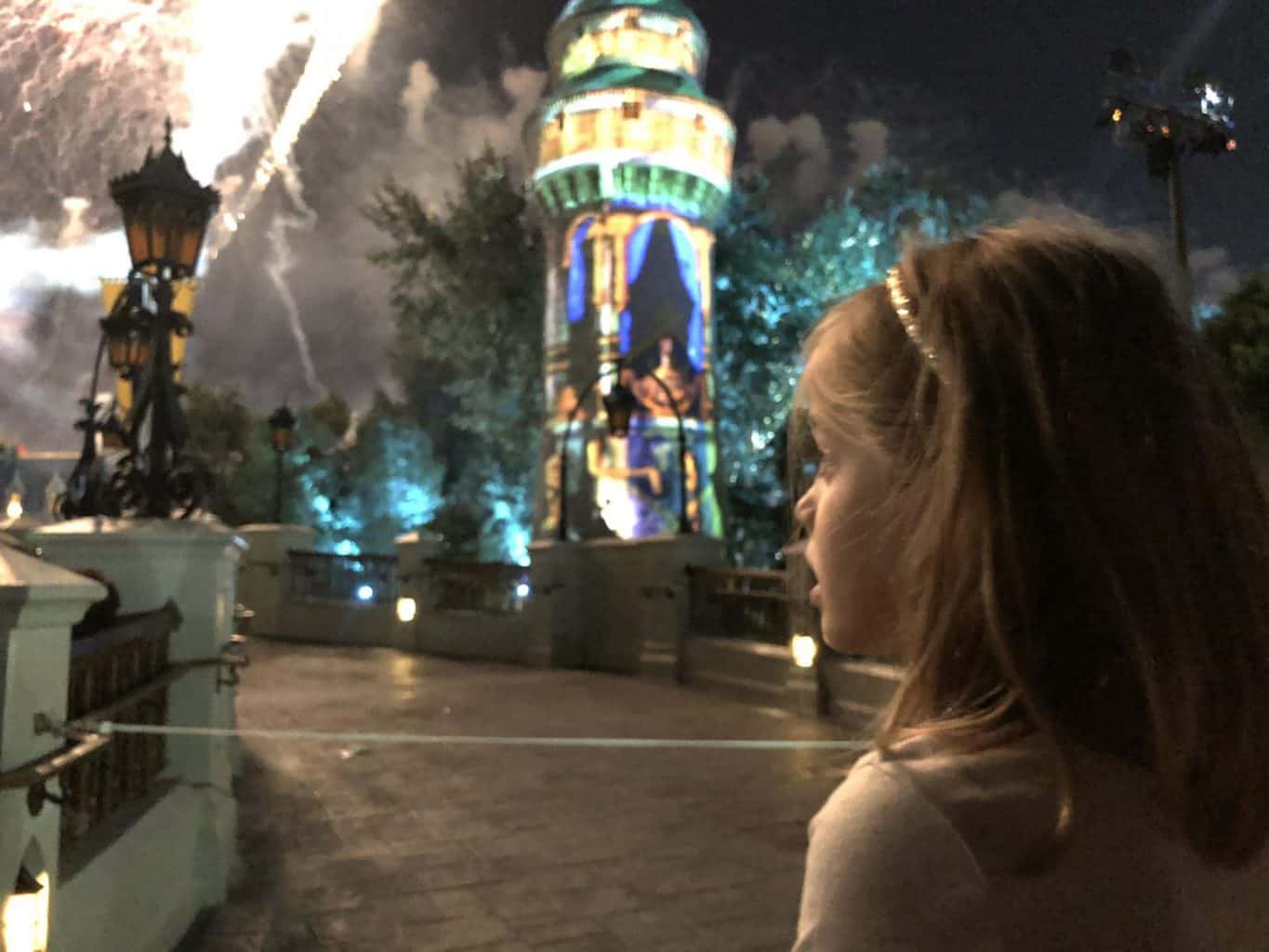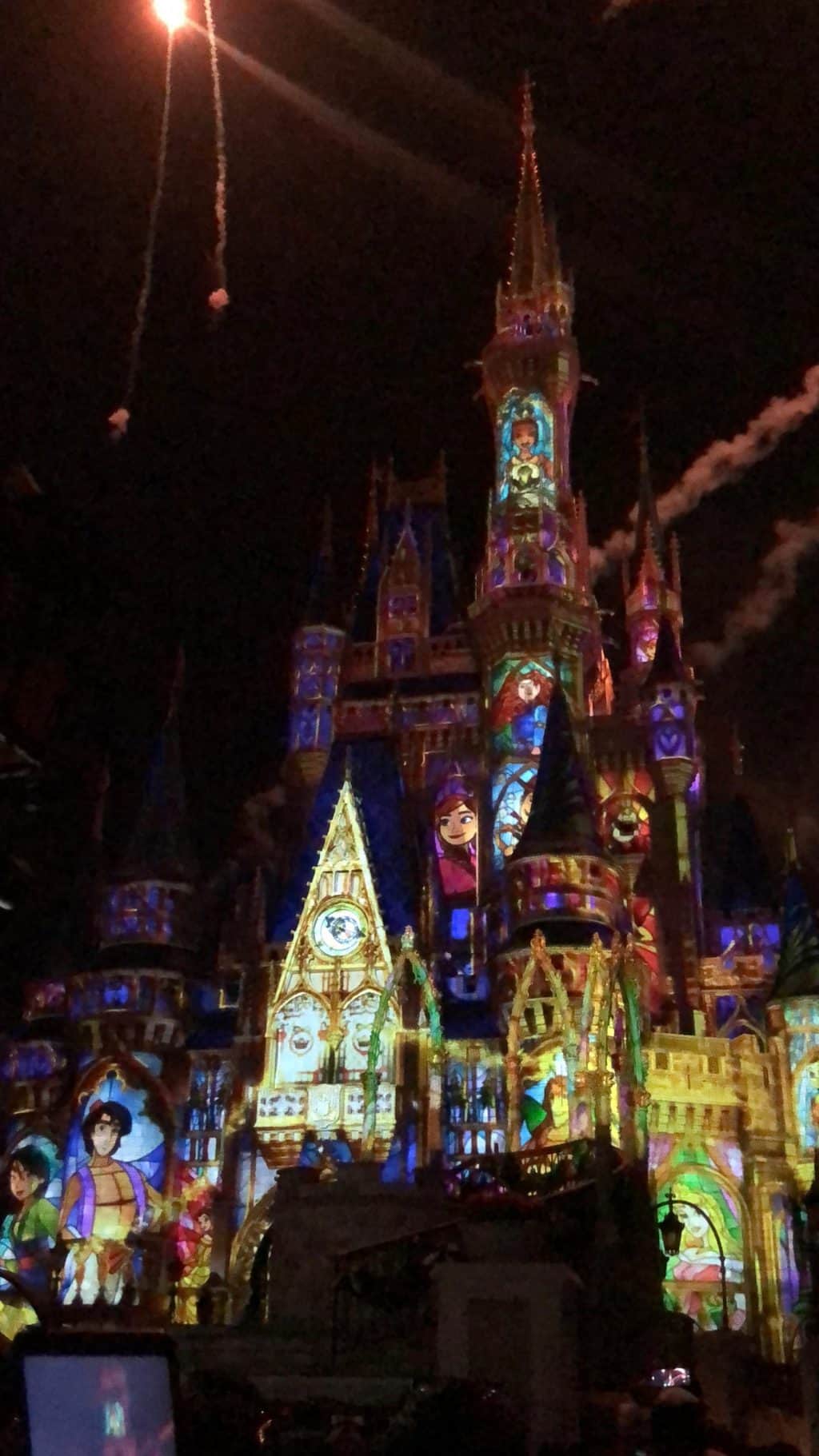 Tink!!!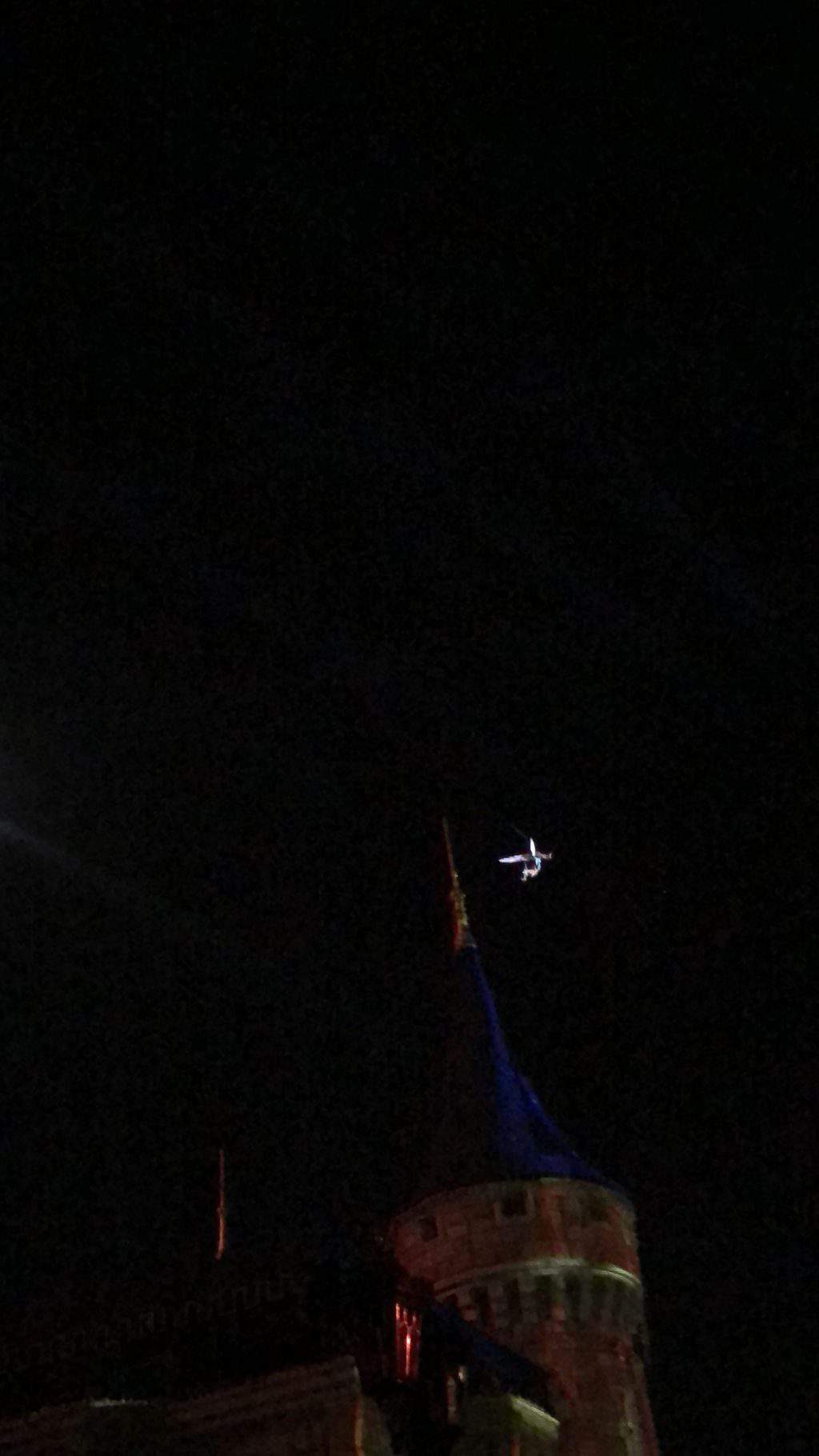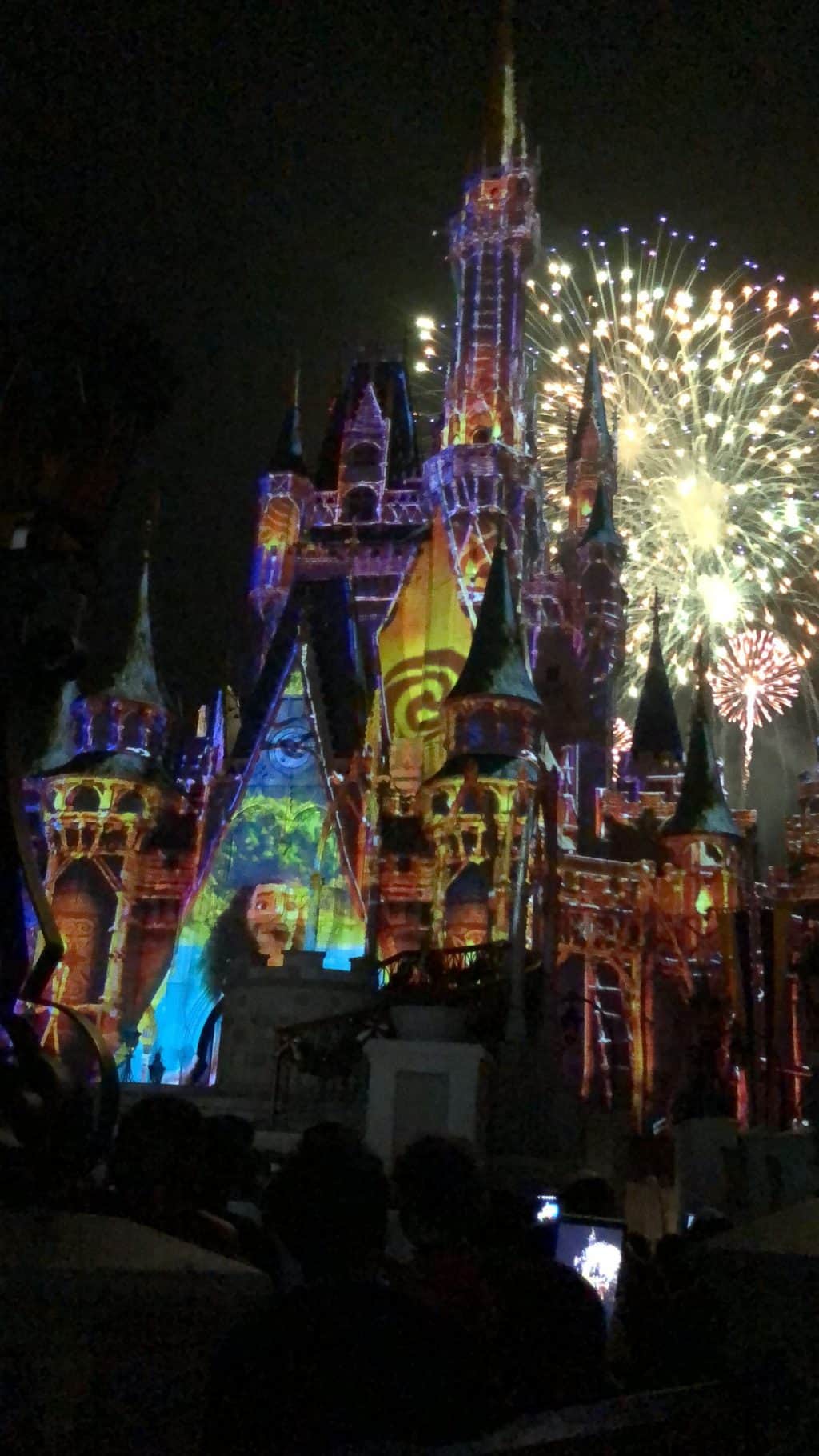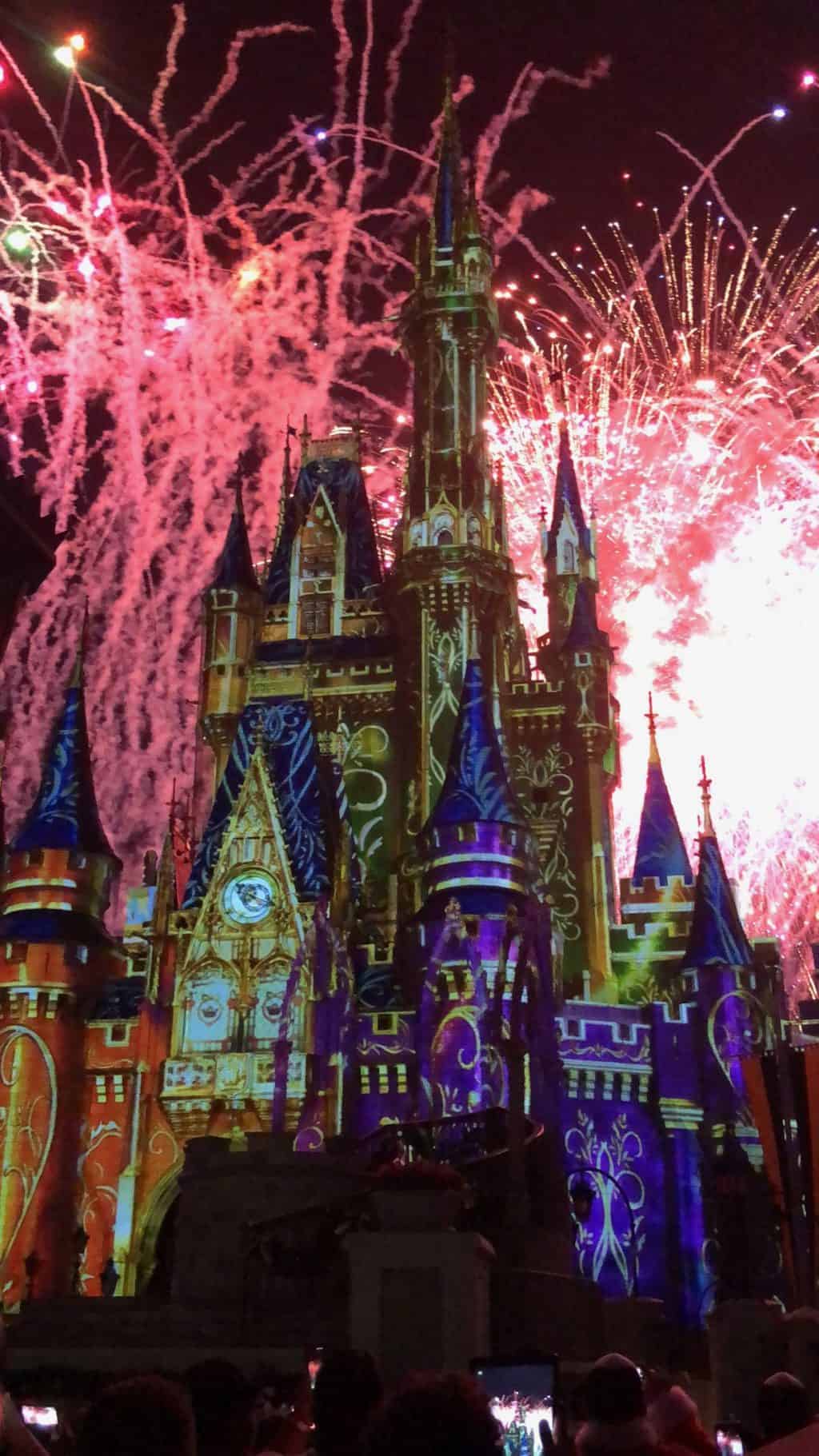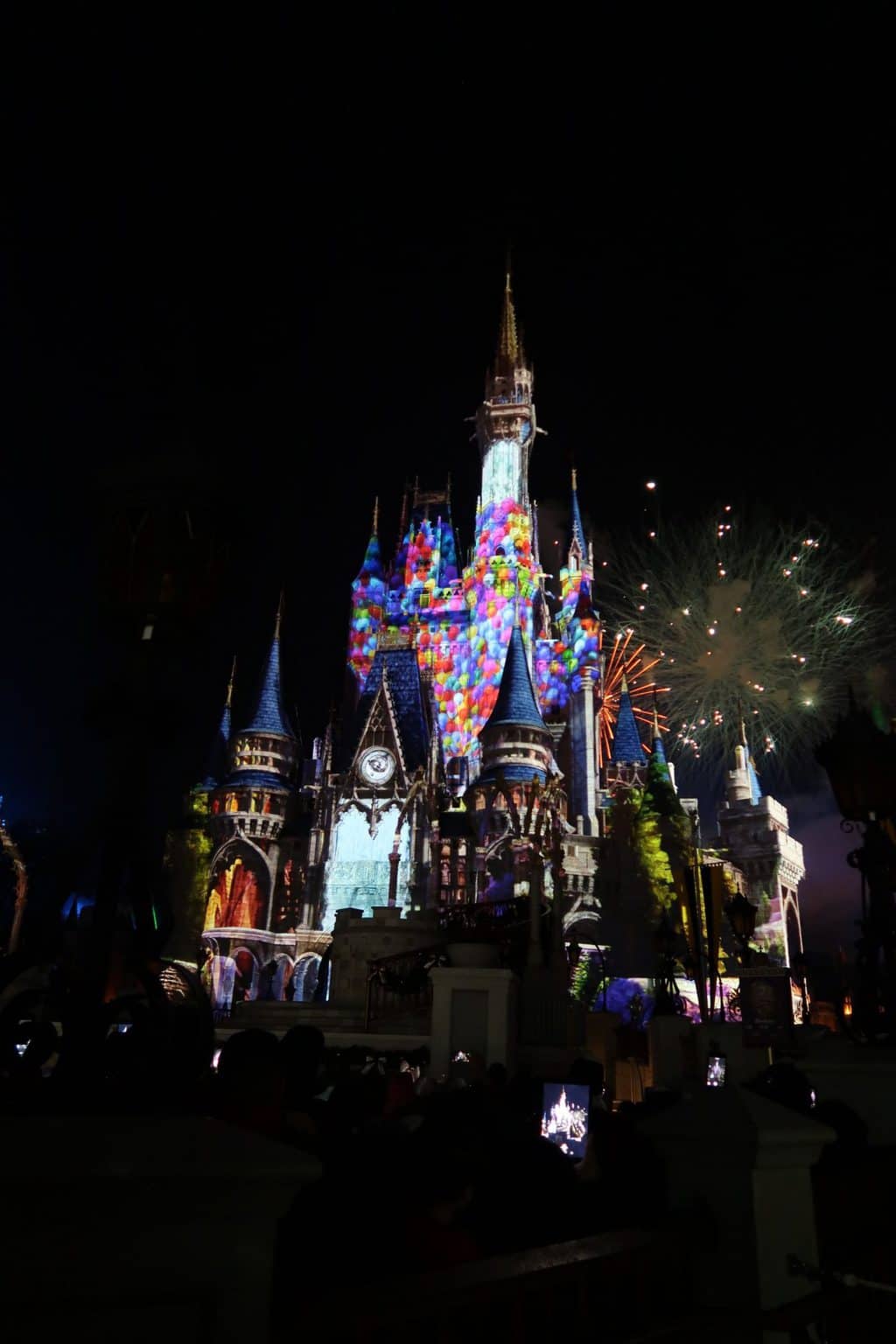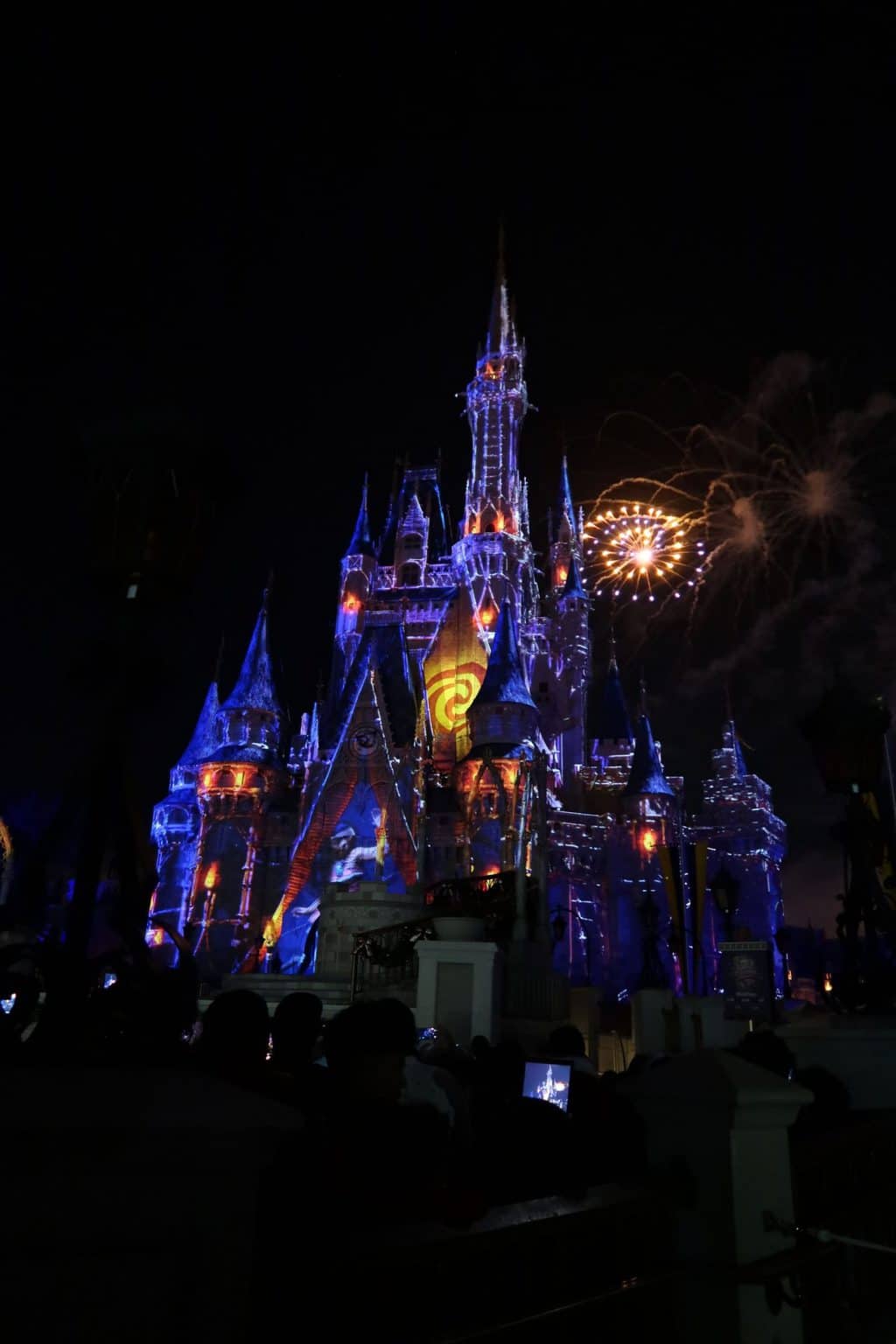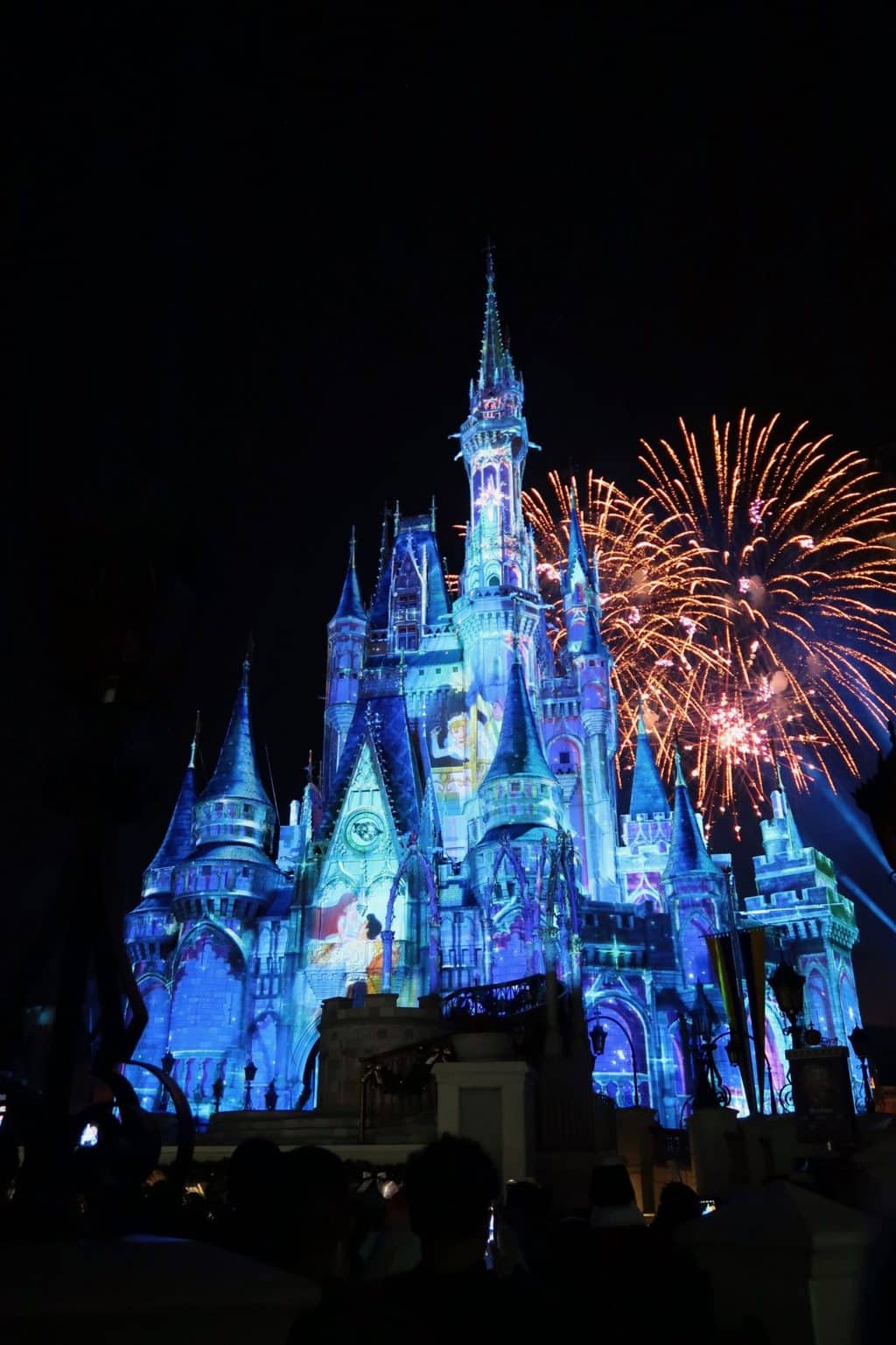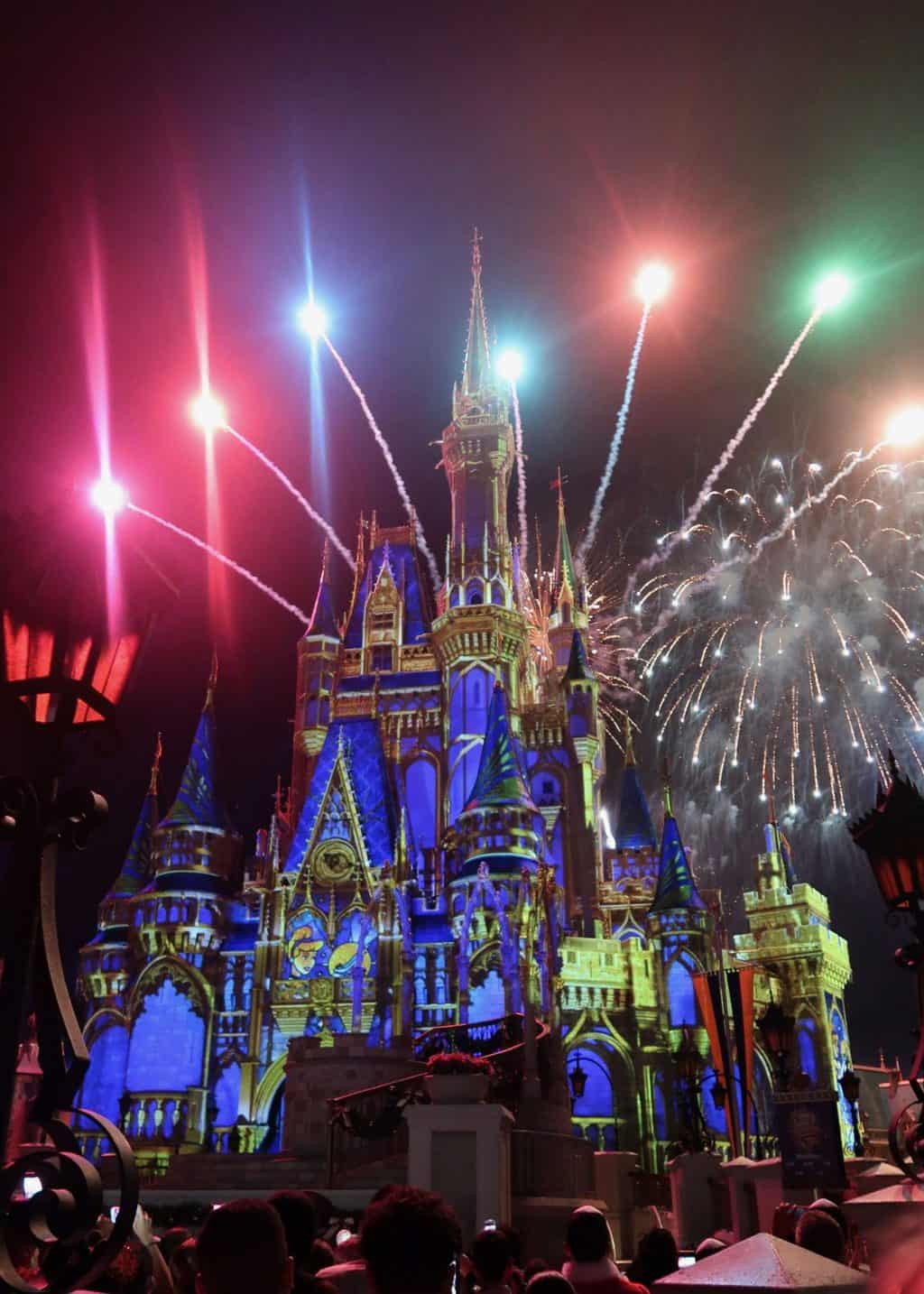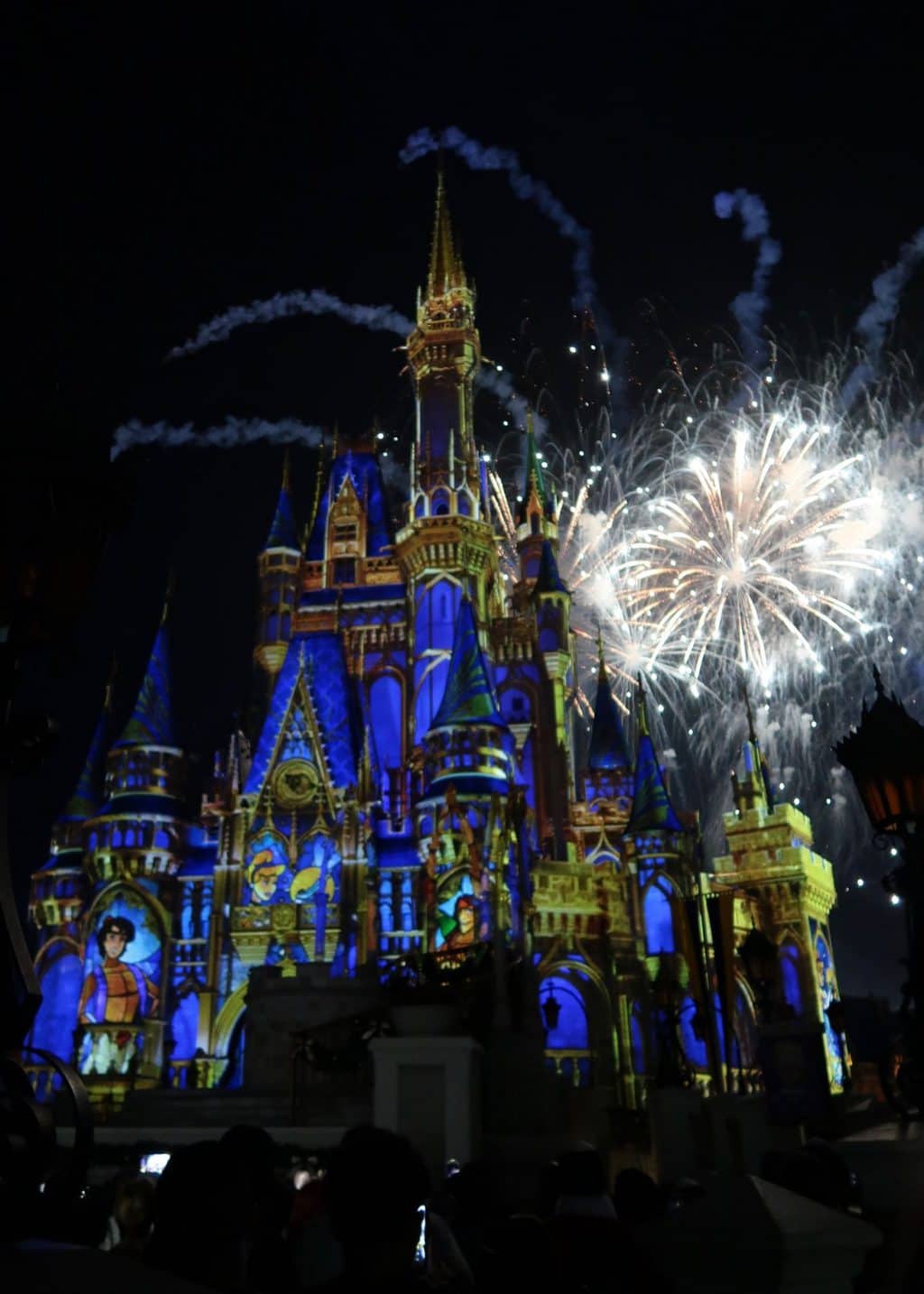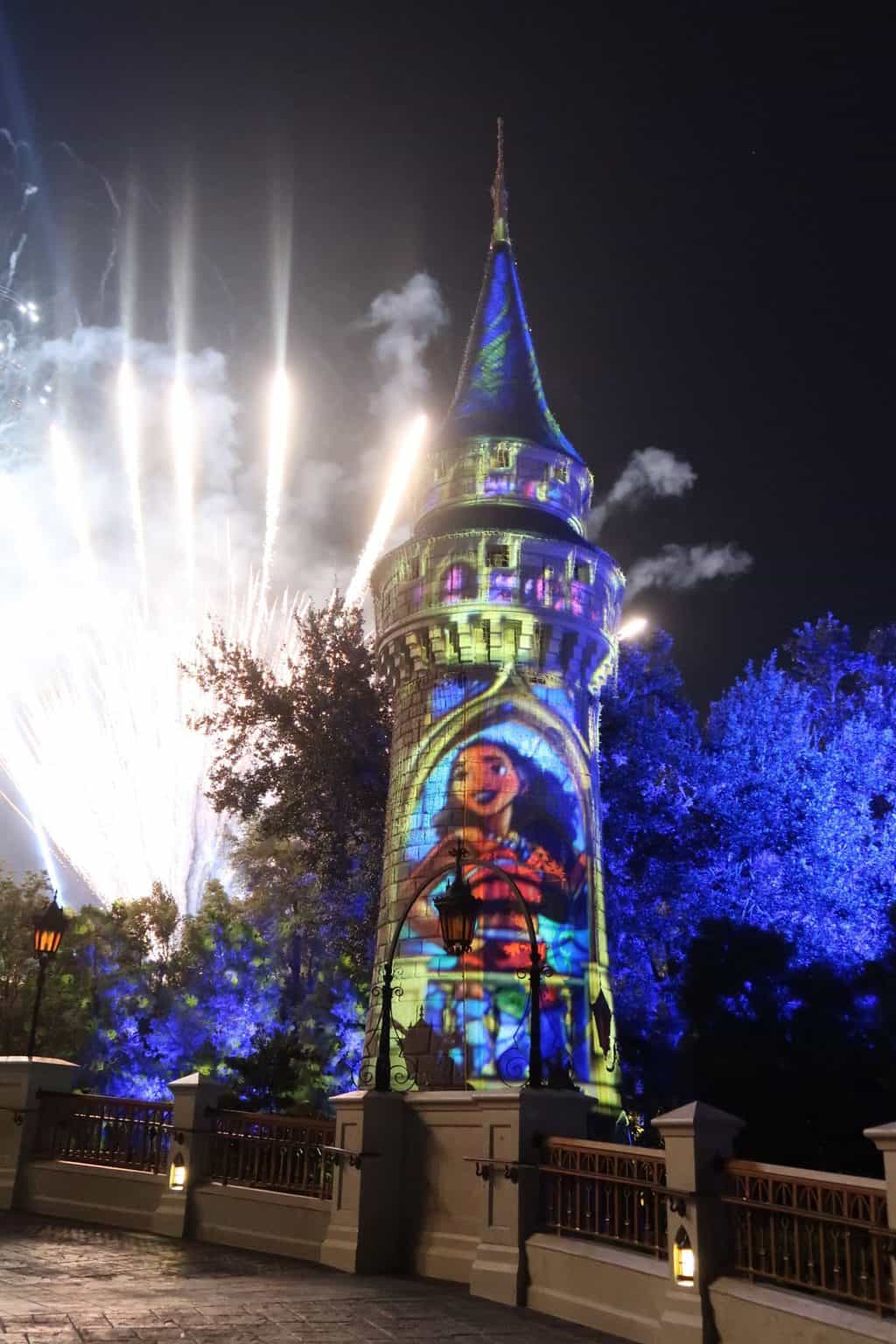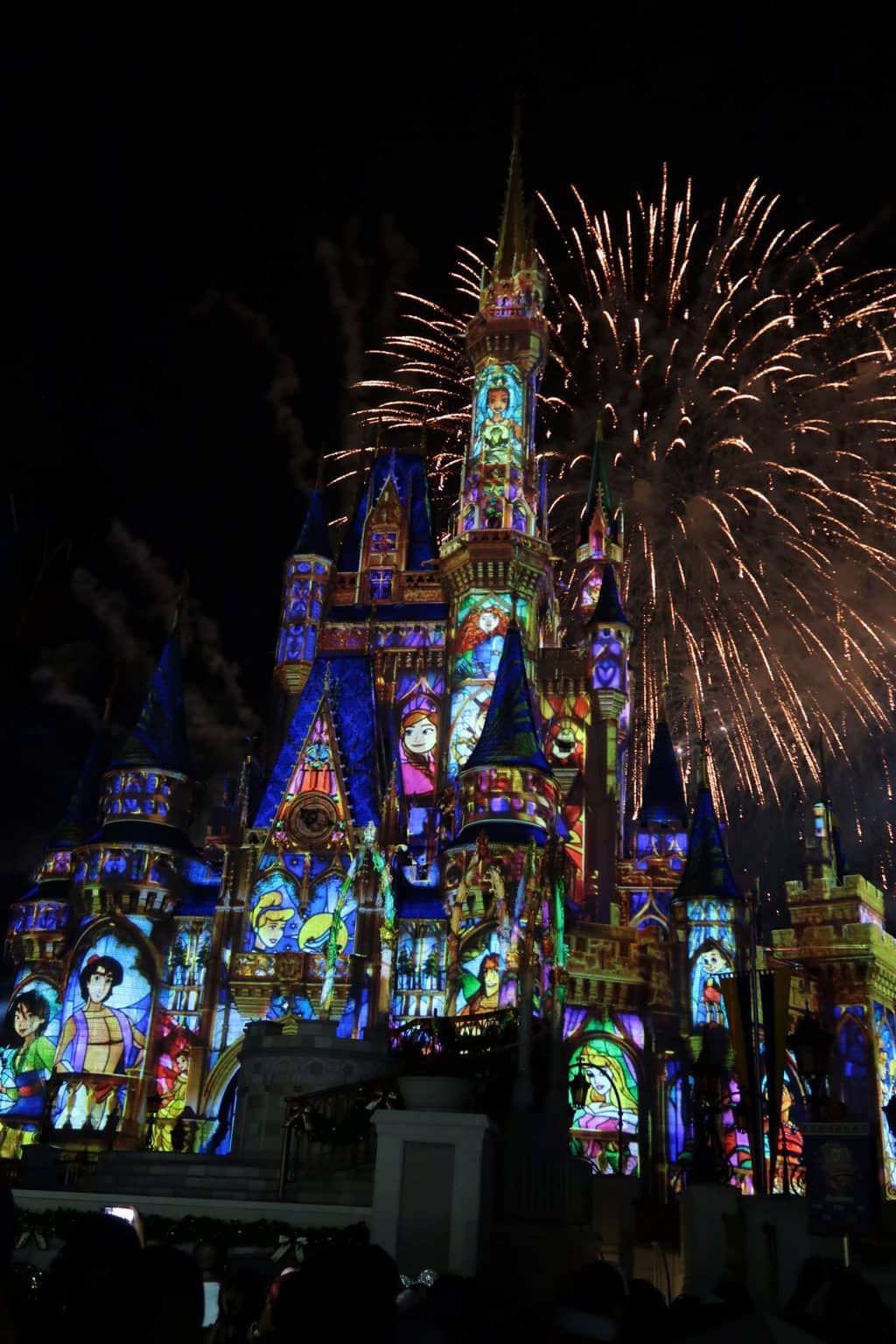 Fighting the crowds leaving the park was pretty insane. But again, Mrs Charlotte and I are a great Disney team. We just took our time and didn't rush and just enjoyed chatting with random families as we waited. We took the ferry boat rather than deal with the HUGE incline to get to the monorail and had no regrets. We were much more comfortable waiting for the ferry and it didn't take long at all!
We ended up getting back to the house at midnight but it was such a fun, relaxing, chill night at the park that Britt and Tess both enjoyed so much (as did Mrs Charlotte and I too!). Zach enjoyed having chill time at the house…Kye did regret not coming with us and said he won't pass up a Disney time again 😉
If you're planning a Disney trip be sure to check out our Rental House! It's 6 bedrooms…2500 square feet…and only 3 miles from the parks. We offer a great discount for blog readers too!