The kids were NOT as excited for back to school this year as much as they were in 2020. I guess having a 5 month summer makes you a little more eager to go back than having a 2 month summer does ha!
We were SO thankful at the news that no masks would be required at school this school year. While there are still safety guidelines in place, the normalcy is closer and closer!
It's crazy that Tess has not experienced a SINGLE normal school year YET. In kindergarten we had the shut down, first grade was obviously crazy and all the masks and distancing etc and this year being 2nd grade it's still not "normal" by any means.
Just so thankful we get to BE in the classroom and thankful for the amazing schools our kids attend. We love them all!
The girls and I went to their open house and they were thrilled to find out about their teachers and classmates.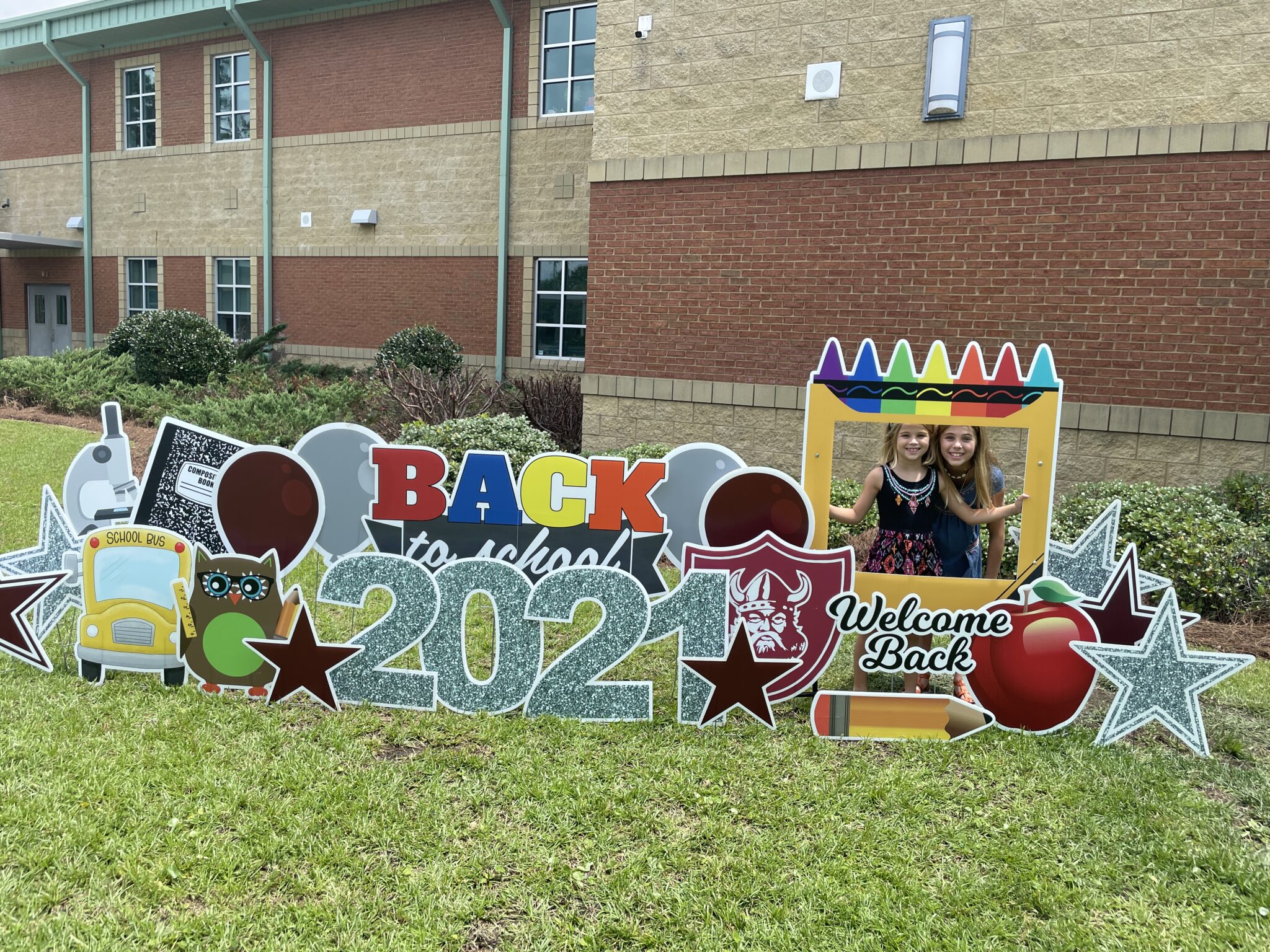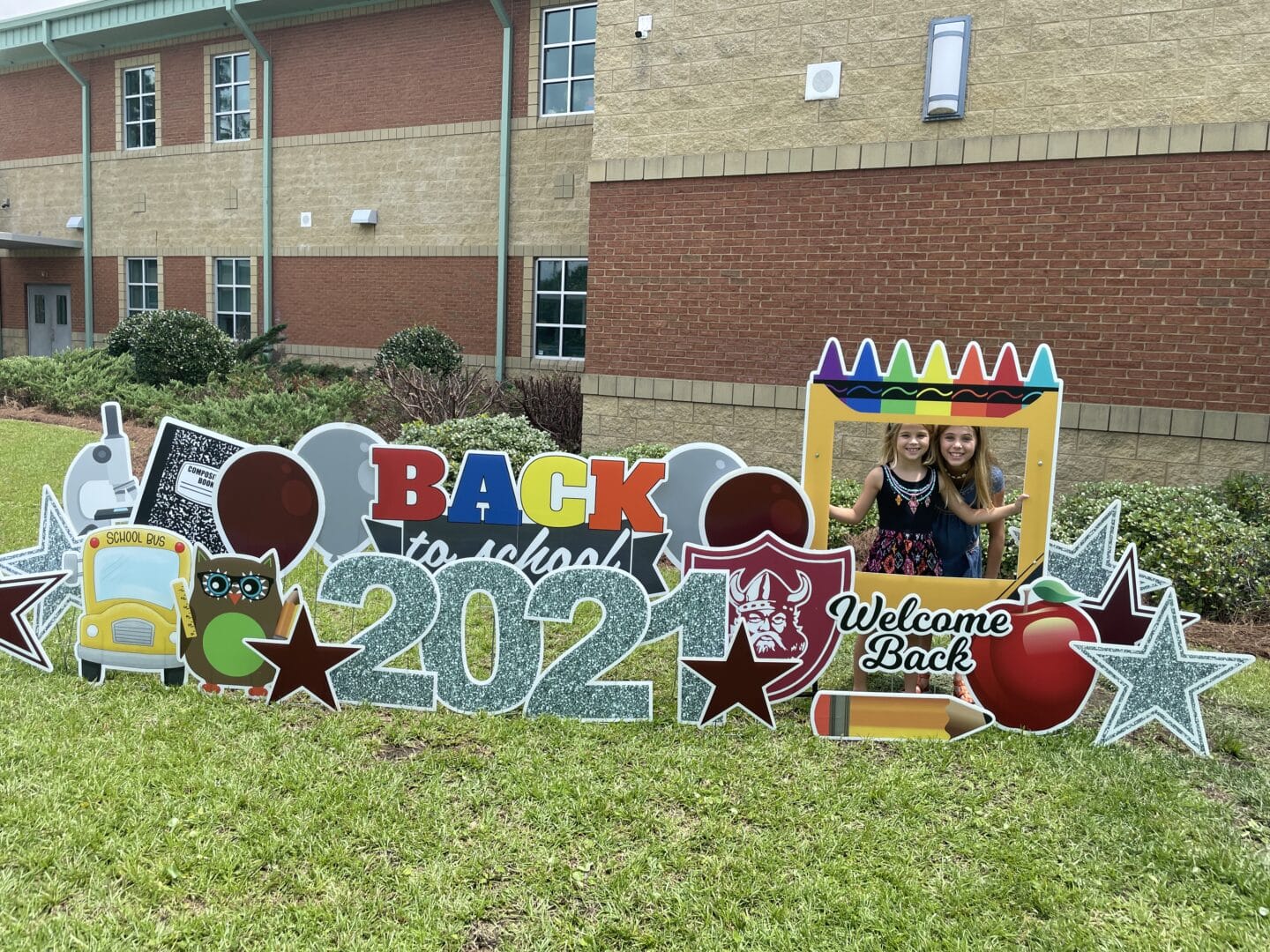 Tess is now on the 2nd grade hall and next year will be UPSTAIRS! Both Tess and Britt were so excited to have their bff from last year in their class again this year and they both seem to have really great teachers. Tess has the same teacher Britt had in 2nd grade and we were SO sad for the shutdown for lots of reasons but especially because we did love Britt's teacher that year so much. Super happy Tessie gets to have her this year!
Zach and I attended Kye's open house and it was SUCH a different vibe touring the school as a 7th grader than a 6th grader. Kye being on the news each morning has for sure created a name for himself and every teacher we met said "Oh KYE from the news!!!"
Spear has the same teacher he had last year and I actually moved him from 3 days a week to 5 days a week because I was so excited that she moved up to the 5 day class. She has a wild man son too and "gets it" which is HUGE for Spear and we just adore her so much!
Spear was really clingy at Open House but I know he'll do great and have a great year.
Our annual tradition is to make ice cream in a bag as the send off of summer and the kick off of a new school year!
It's INSANE that Kye's "class of" shirt doesn't look so big or baggy anymore. Before we know it it'll FIT.
He kicked off 7th grade with a lot more confidence and just that comfortably that comes from having already been at the middle school last year. I love that is so happy at school!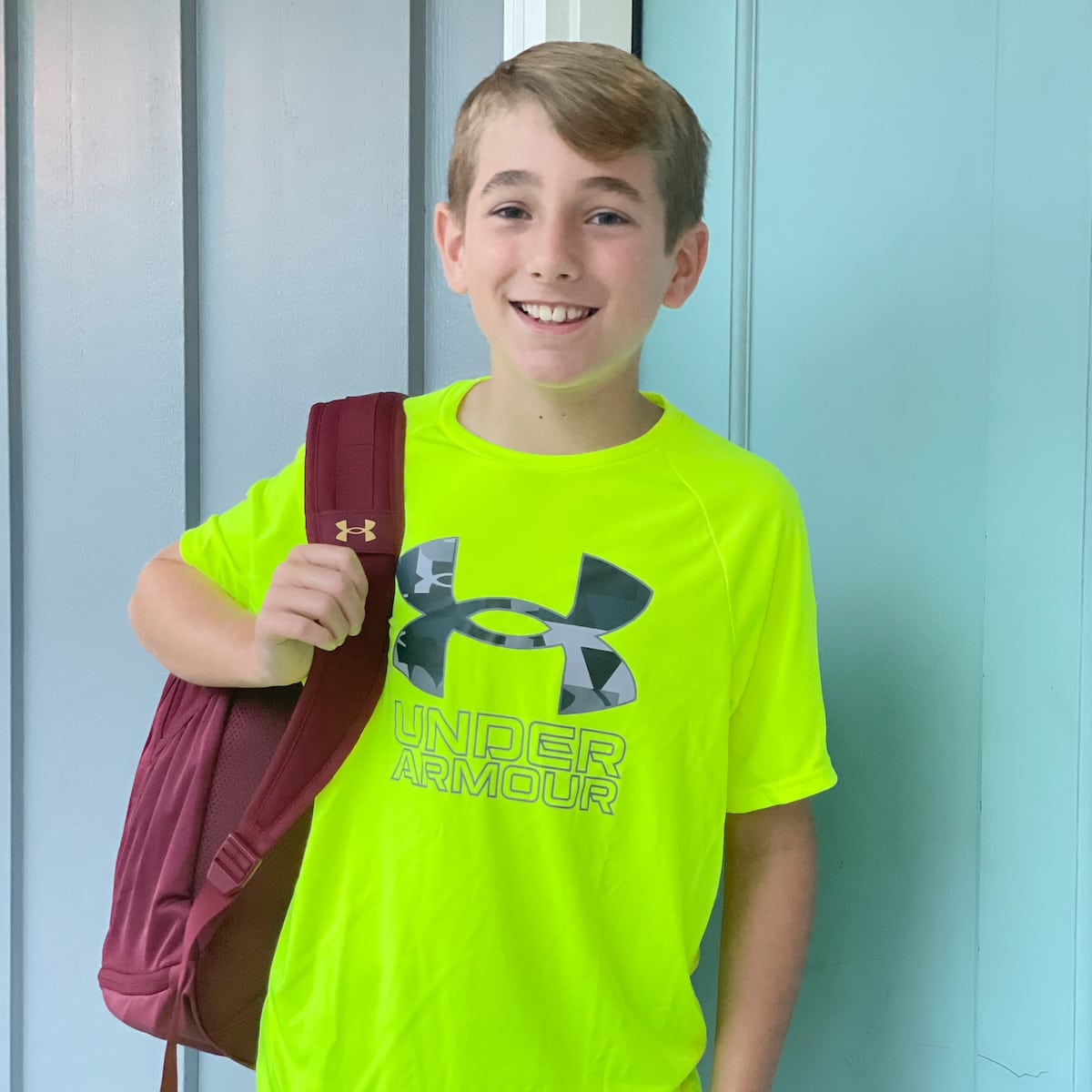 Britt was very excited for fourth grade and I can really see the pre-teen stage coming our way QUICK with her for sure!!!
And Tess was also excited for 2nd grade. I know she'll do great and again, she also had a lot more confidence. It's hard to imagine her back in kindergarten and how much she cried and missed her mama and struggled with that transition. She had NO issues heading to school this year!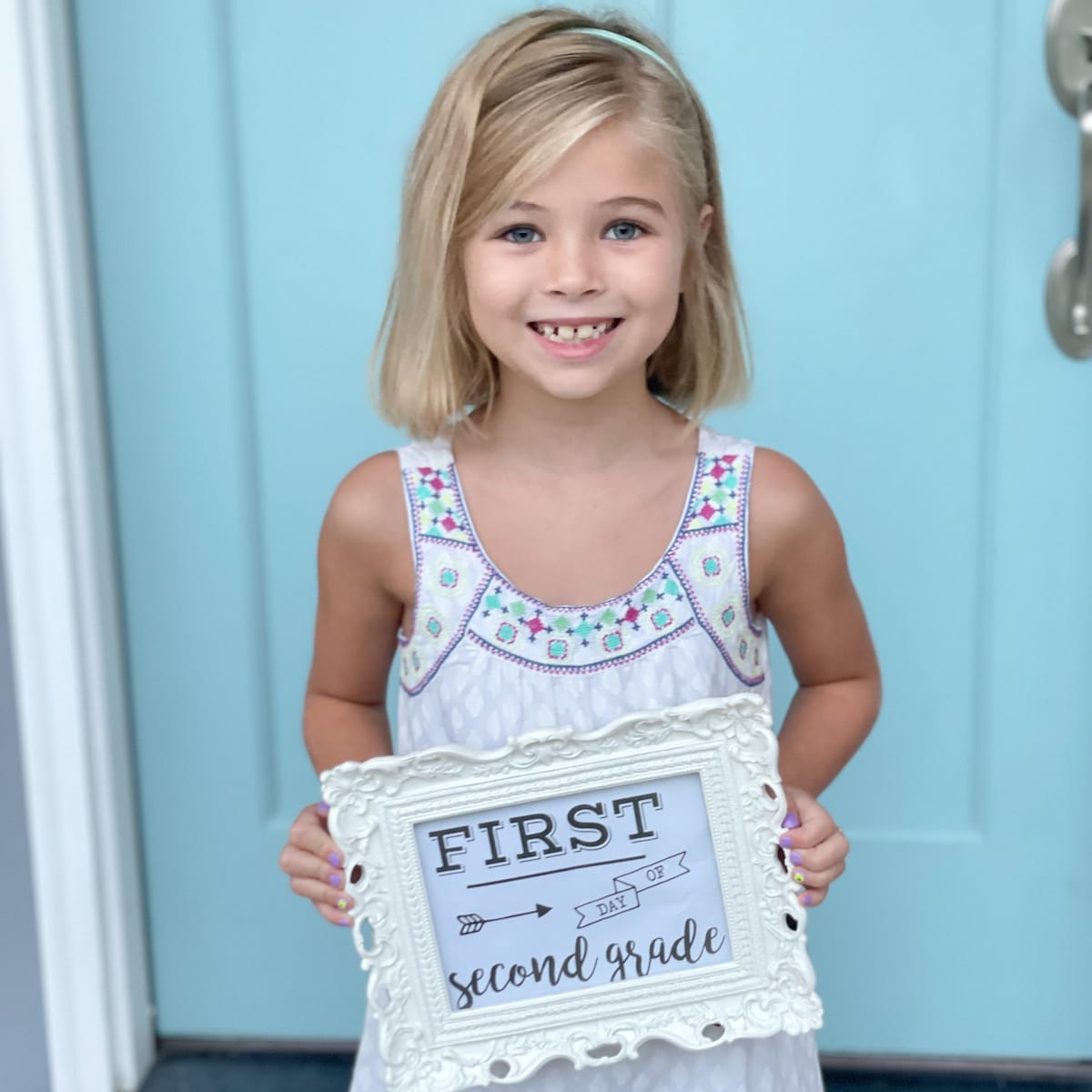 My big kids!
Spear's school started about a week after the big kids which was nice to have some alone time with just us for a bit. I was a tad nervous about how he'd do the first day after how much he clung to me at Open House but he did GREAT and was super into it and didn't even hesitate to head to the classroom at drop off!
(I love his little excavator scoop arm in these pics!)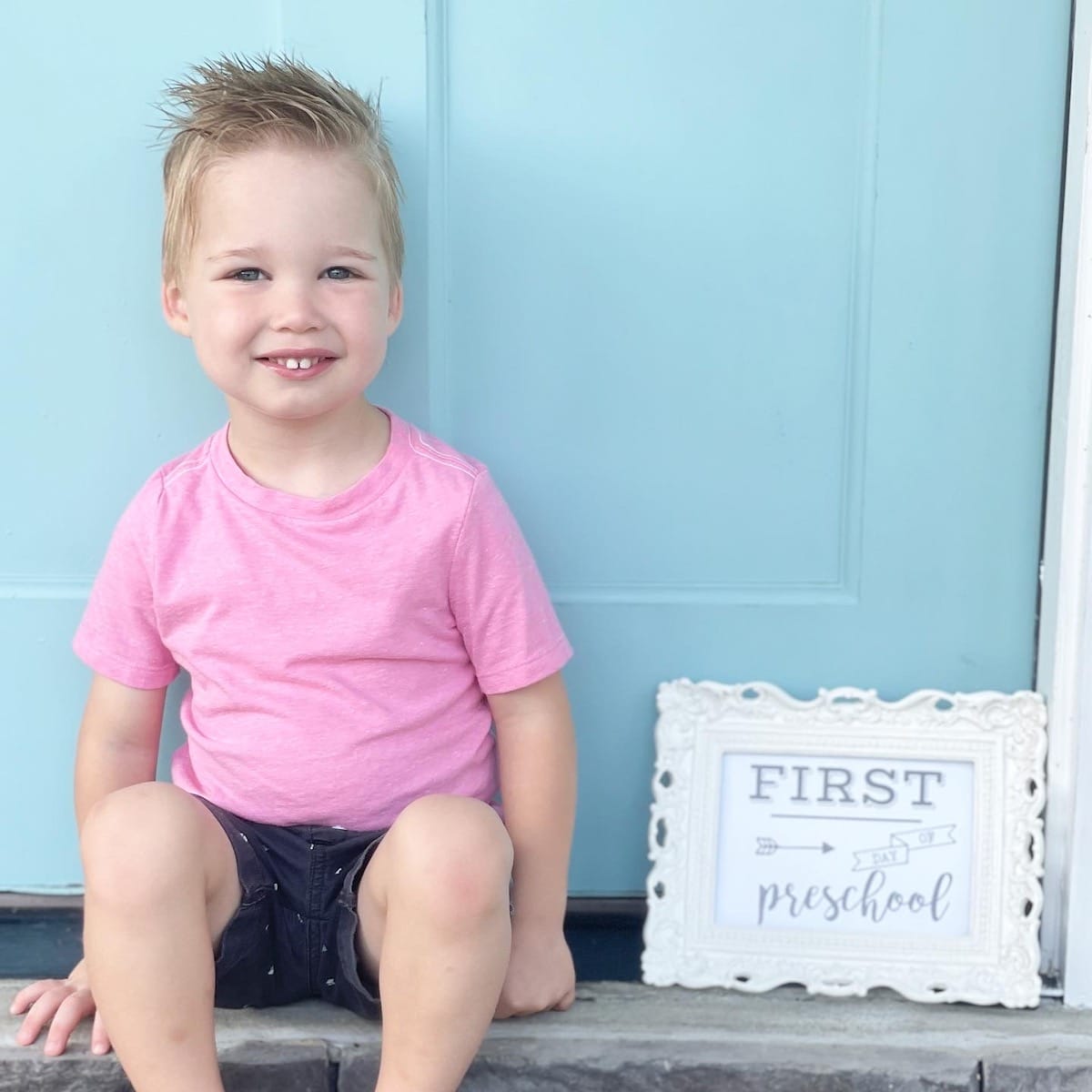 Cam and Spear are back at school together for one more year! Spear was SO excited to see Cam! They are a grade apart so they aren't able to be in the same class like Tess and Carter were in preschool but it's still nice that they get to see each other often.
It's going to be a fantastic school year!