Baby Growth:
This week Leo is about the length of a carrot (about 10.5 inches long) and weighs 3/4ths of a lb.
If Leo is a girl then her privates are forming. And Leo now has eyebrows and eyelids!
My Symptoms:
Well this is non-pregnancy related but last Friday morning we were leaving for school and Kye accidentally dropped his plastic toy computer directly on my incision spot on my bad foot.
Y'all. I SCREAMED in pain. I felt so bad but I couldn't help it!
I spent a lot of this week worrying about my foot. It was not doing very well on Friday or Saturday and was the worst pain I've felt with it in a long time.
My luck right? Of all the places to drop that computer haha! Thankfully it seems to be doing a little better now, I am just being extremely cautious about it!
Clumsy Pregnant Emily also appears to be back. I got my little glass of juice and when I turned to put it in the sink I knocked over my entire meal replacement shake. Awesome.
I have noticed some small pimples on my face which is not the norm for me. I read that it's common to have that start happening this week.
I also have a dark spot on my cheek that is MUCH darker now which is annoying. I wonder if it's okay to go get it burned off while pregnant?
I really, really FEEL pregnant.
I went to Jacksonville with Mrs. Charlotte, Mema, Courtney, Casey and Jolee last Friday and was pretty much miserable the entire car ride. And slept horribly in the bed Casey and I shared.
I think I'm more uncomfortable much earlier this time than I have been in the past…but I also think that comes with the territory of a third pregnancy. I'm sure also that picking up my older kids probably isn't helping me out!
Zach was out of town Sunday-Tuesday so I didn't sleep well (I never do with him gone!) and I ended up with a pretty intense headache.
Kye had a field trip Tues morning and I was hurting so badly I didn't know if I could handle it. So I rode through McDonald's and got a frappe.
It knocked that junk out quick! It's amazing to me how caffeine really will cure the headaches!
I had another one Thursday (I had an emotional day) but also got rid of it by sipping on some Mt Dew. I honestly don't think the Tylenol even helps much? I think it's more the caffeine than anything!
Weight:
I weighed in mid-week and had gained 2 lbs since last weighing in 2 weeks ago. So I'm at +4 total. I KNOW the trip with the girls didn't help. And Zach traveling didn't help (I eat more when I am TIRED). And going out with friends this week didn't help!
I do NOT want to gain too much weight so I feel more determined to get more sleep, down more water, and chow down less 🙂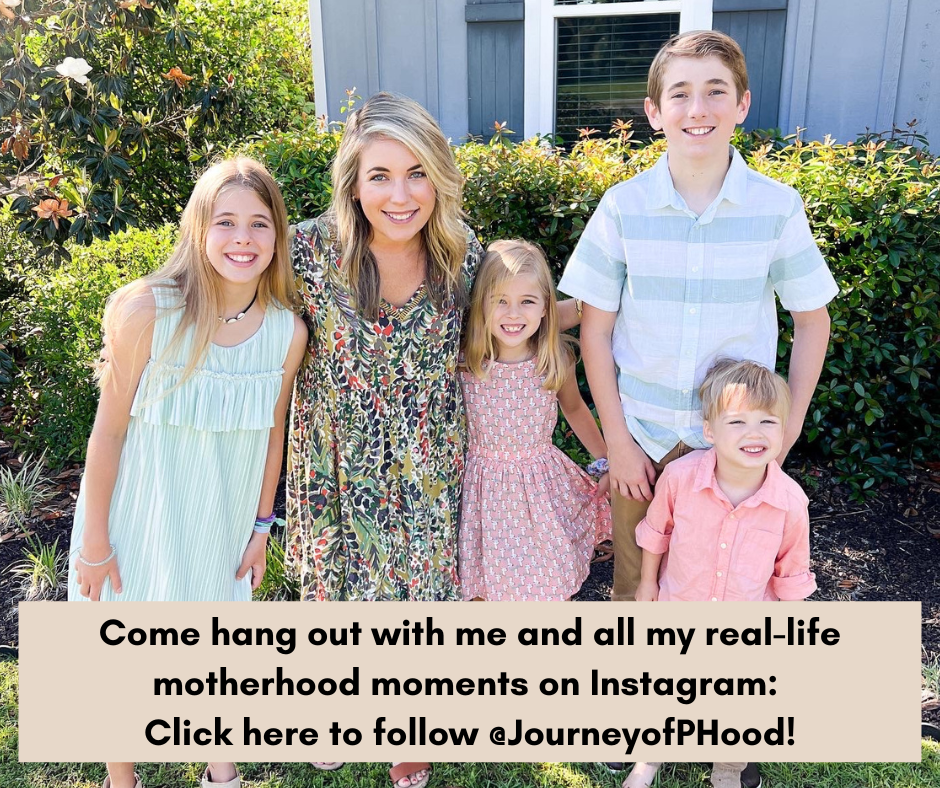 Gender:
I am super, mega positive it's a boy. Like I seriously have to stop myself from saying "he" all the time when I talk about Leo.
I had a kid sale this week and sat right beside the infant girl clothes to go through my stuff and didn't even feel like I need to look through the baby girl stuff however I did feel the urge to glance through the boy section.
I'm still very torn on which name we should use for the boy. I may go on some mommy groups anonymously and see what people think 😉
The bedding is officially ordered! I also mailed off the ultrasound! So someone now knows the sex of our baby 🙂
Maternity Clothes:
I feel a LOT better about everything with that situation. I went ahead and unpacked everything I have left after letting Casey borrow and put it all in my closet.
I reorganized my clothes a good bit and it's always a fun thing because you find so many things you forgot you had 🙂
A couple months ago Mrs. Charlotte mentioned the Jax trip to me and I had it on my calendar to go but as the date got closer, I really didn't want to.
I was super bummed out last Thursday with the whole maternity clothes thing and just felt like being lazy at home and not having to travel. I also have never gone with them before on this trip and I wasn't sure if driving two hours there then two hours home was worth it for a garage sale? Seriously, I've never been more wrong about something!
The trip was WONDERFUL. I had a GREAT time with the whole crew and the garage sale was legit amazing too 🙂 I'm so, so thankful I went and will for sure be going again in the future!
With Jolee!
It was SUCH a God thing about the timing of this garage sale.
Thursday that week I had gone through the maternity clothes with Casey and was super upset about everything. We went to the garage sale and at one of the first places we went…guess what they were selling?
Custom boutique style dresses that are perfect for maternity wear. What are the chances of that? Casey and I took over this lady's bathroom and tried them all on and I ended up buying five BRAND NEW dresses for only $30. Seriously!
It was truly meant to be. Check us out with our cute matching styles 😉 I love how we are just making ourselves at home in this bathroom and I also love Courtney in it too haha!
I seriously racked up at the sale and got so many great things!
It made the kids sales I go to seem way overpriced. All the kids clothes I bought that day were like close to brand new, all brand names, and were only $1 or so each! Casey and I each got those nice wooden storage things with the plastic tubs for $12.50 each. Such a STEAL!
On top of the blessing of the dresses at the garage sale, my sweet friend Larissa also mailed me another 5 dresses!
They are super, super cute. PERFECT for summer and very "my style!" Plus they are more the cotton material that I can wear all the time whereas the garage sale ones I got are a little dressier for church 😉 God is good!!!
Movement:
It's SO much more intense now. And so often too! Zach felt it very strongly for the first time and I'm still trying to get Kye to feel it. I don't think he understands what it feels like. Such a wonderful thing! Truly the best part of pregnancy!
Sleep:
I didn't sleep well in Jax Friday night at all. Then I slept horrible Sunday and Monday nights with Zach out of town. Then Thursday night I was out until 12:30 the next morning so I didn't sleep so great then either. Basically I need to focus on getting REST this week!!!
I do understand now why Stacy told me not to worry too much about my sleep positioning until 20 weeks. Sure enough, I'm not comfortable sleeping on my back at ALL now. Or my stomach, obviously, and only want to be on my side.
Cravings:
This week was awesome in the foot department! On the way to Jax we got Taco Bell. YUM. Then the next day we hit up Panera and it was amazing. Seriously I wish we had the funds to open one locally. It would make a killing esp now that McAllister's closed!
Salty is def my biggest craving. I had a bag of those Pirate Booty cheese puff things and killed it this week. I also craved nachos. Like super bad haha.
So I drove through Taco Bell one night and got some and they hit the spot. My appetite has for sure increased and I joke with Zach that I need a "fourth meal" now. Which I NEED to chill out about with this weight gain situation!!!
Thursday night a bunch of us went to go see Divergent and hit up Steak and Shake after. I ate before we left, then had a snack in the movie, then was the only one to eat an entire meal at 10:45 after the movie ended!
Of the steak burger, fries, and shake…the fries were my fav!!!
What I Miss:
Feeling well rested!
Best Moment of the Week:
While Zach was gone he went to Ikea! We officially have new nursery dressers and even better…they were on SALE! We never get that lucky to catch stuff we need at Ikea on sale! We also went ahead and got that Ikea high chair.
We went with the blue one so hopefully it will stay "clean looking" longer than white would have. Of course since we don't do solids until 6 months of age…we won't even get to try it out until like next Feb haha but glad we have that off the list of things to buy!
Kye asks often if the baby is kicking (the kids don't call the baby Leo…really I only use "Leo" when writing!).
He asked me this week about it and Britt said "Baby needs a spanking!" I asked her why and she said "the baby hit me!" haha so funny that she's already blaming stuff on a sibling who she hasn't even met yet 😉
As a mom there are not a lot of things I do that are truly for myself. Two of the things I enjoy THE most (aside from travel, of course) are going to the kid sales and going to movie premiere nights with my friends.
I ALWAYS have fun and both things are something I truly enjoy for ME. Yes, I know the kid sale is me buying clothes for the kids…but it's the fun with friends and the deal hunting that make it so awesome 🙂 This week I lucked out b/c both a kids sale and a movie premiere night were during the same week! It was SO FUN and I am truly beyond blessed with so many amazing friends 🙂
Questions/Concerns:
Someone this week told me to put tape on my belly button so it won't stick out? Is that a legit thing????
I've started thinking more about the "finish line" With both past pregnancies I went into labor early in the day…but what is Leo is a middle of the nighter? I think if that were to happen we'd still have Lindsay come do pics (duh!) but then wait until Kye and Britt got up the next morning. Let them meet Leo first then having family/friends come in like usual. We'd just be in postpartum rather than in the delivery room ya know? I'm not too worried about that? Really I'm just not nervous about labor this time!
I've also started to think about newborn pics. For Britt we had her in a little diaper cover with a headband. I think I will go ahead and get a pretty clip bow as Britt had SO MUCH hair that the headband was kinda messing it up and it would have been better if she had a bow instead? What do people do for newborns with hair in their pics?
And what should I do if it's a boy? For Kye's we just did him straight up naked. Which I don't mind for SOLO pics of the baby. But I don't like naked babies with siblings…and I do not like AT ALL when the older siblings are naked/shirtless too? So awkward, right?
I'm thinking of getting a plain blue onesie and a plain pink one for newborn family pics. Then the rest of us can wear different shades of either blues or pinks. What do y'all think? I want to do the pics earlier this time around (like within a week of coming home) as I've heard it easier. But that means I have to have all this stuff decided and bought plenty in advance!
Goals for the Week:
I did Bradley twice this past week but NEED to start the relaxation stuff with Zach!!! Major goal is REST and eat healthier.
Another top priority is this VAN. I'm hoping we can get it all settled and purchased this week. Once April hits we are going to be very, very busy and we need to knock this out now! Zach is upstairs as I type this painting Kye's new room.
So hopefully also this week we will be making that transition. Then we can start knocking out this nursery! I also need to finish up with registering since invites for my first shower will be going out here soon.
I'm SO thankful for Casey because I have just been copying a lot of the stuff she's registering for 😉 It's the trusted form of flattery right? Hope she thinks so!
Belly Pictures:
I saw Robyn both Tuesday and Thursday this week and she couldn't get over how not pregnant I looked Tues but then said Thur I looked a lot more pregnant. It REALLY depends on what I'm wearing! It was also funny at the garage sale b/c people kept congratulating Casey and no one ever even noticed that I'm pregnant too.
I joke with her that I love being due after her b/c she's gonna be much bigger than I am the whole time…but I also know the joke is on me. B/c she will be back to being thin while I'm still in postpartum icky mode!
For the movie night Thursday a group of us dressed up for which "faction" we would belong to.
I took a test and got the Candor faction…which is NO surprise b/c they value honesty above everything else. I rocked my black and white to represent!
Past Pregnancies:
Here is my 21 week post from Britt! I was hoping to go to Atlanta this weekend (like I'd be there right now) to visit my friends bc I remembered when I went while pregnant with her that it was too much on me.
Well guess what? I had gone during my 21st week!
Guess I may not make a trip up there after all before Leo comes!!! I remember being so miserable driving and having such a tough time staying awake and I def don't want to risk mine or Leo's safety. Plus, I'm already nervous enough about this massive flight to Ireland next month!!!
It's funny that I say my belly was similar to my first pregnancy?
I think it's pretty obvious that it wasn't similar at ALL. I still think I look more like I did while pregnant with Kye than while pregnant with Britt. My stomach is just more "all around" than it is right in the middle!